A Picture Book
One of my favorite events of the year is what I consider my home race – the Long Beach Grand Prix. I have been attending since 2004 (which was the 39th running), and I feel like it's the place where I cut my motorsport photography teeth. Back then I met many individuals on the grid and in the paddock who told me that they had been to every single Grand Prix up until that point.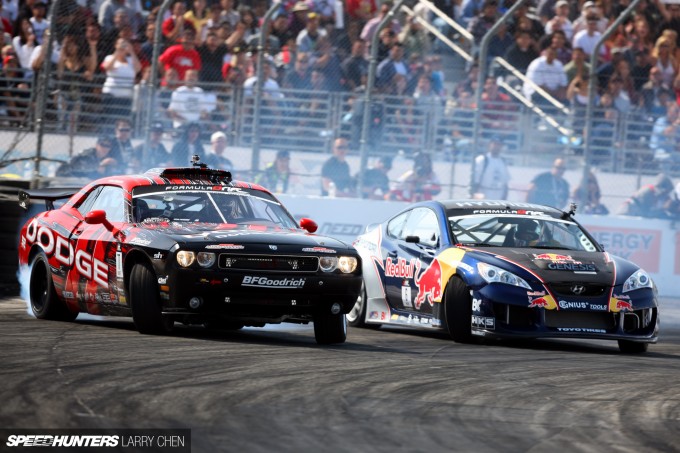 In my mind, those races were way ahead of my time to the point of not being able to imagine what it was like. I thought to myself, how cool it is that they actually have their own pictures from the very first street race in Long Beach.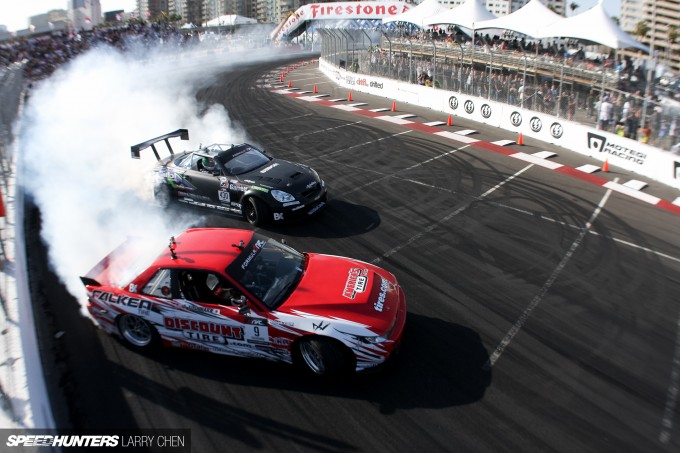 Later on when I joined Speedhunters I also met an individual who has been to every single 12 Hours of Sebring race. His father took him as a child and he has just kept the tradition going. This year will be the 63rd running of the historic sportscar race, so it's quite a feat. That kind of dedication is just unimaginable to me – it's nothing short of amazing.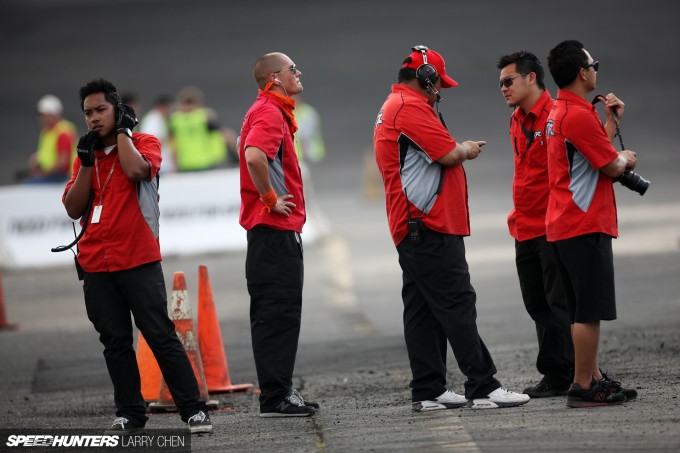 The tables have flipped in a way, because now that Formula Drift has finished its 11th season, I tell the new young drift fans that I have been following the series since 2006. Of course, they can't even imagine what it would have been like back then.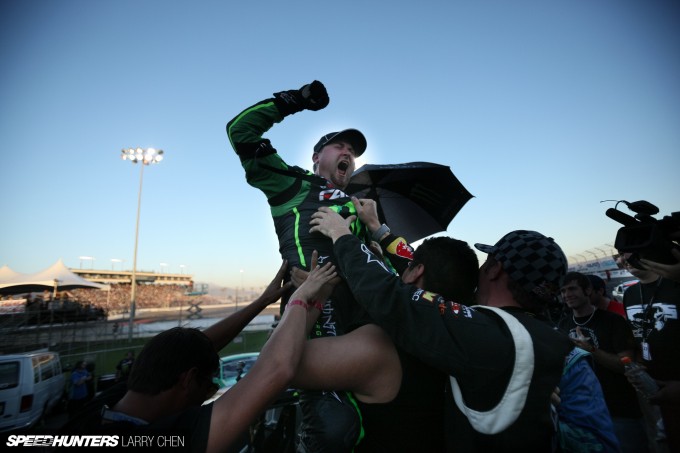 The series itself hasn't actually changed a whole lot over the years. There are many familiar faces and even a handful of drivers who have been to every Formula Drift Pro Championship round.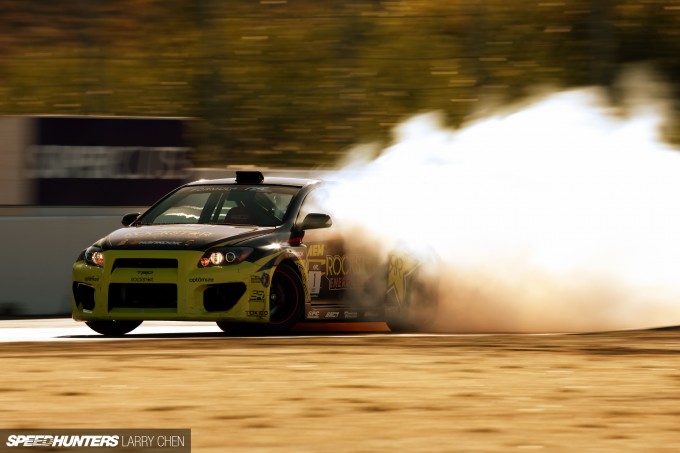 Champions like Tanner 'Golden Child' Foust have come and gone.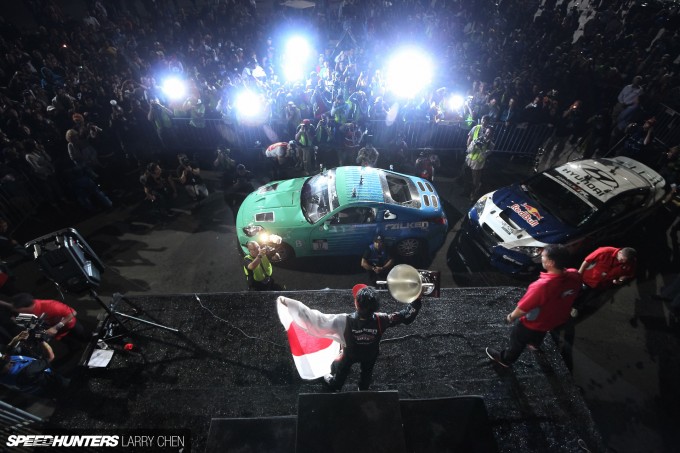 Dreams of a championship have come true for many young drivers.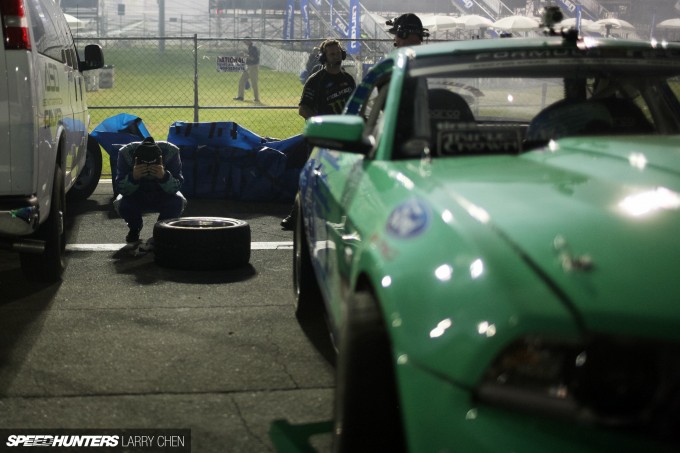 And along the way many dreams have been crushed.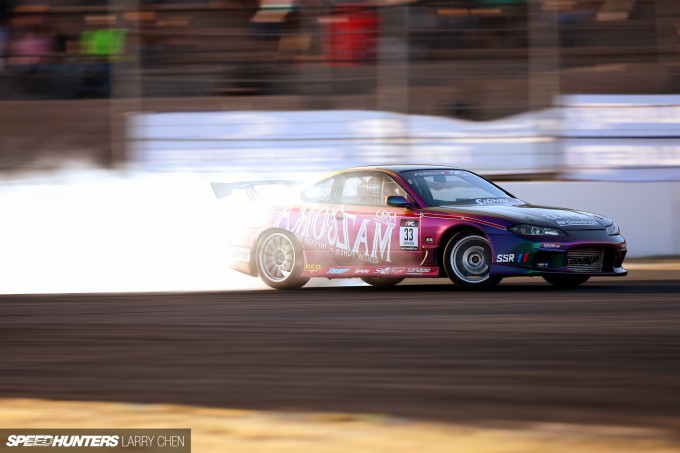 It's been a crazy ride, so for the 10-year anniversary of the Formula Drift Championship I thought it would be the perfect time to create a photo book that commemorated all of the years of hard work put it by the drivers, the mechanics and all of the people behind the scenes.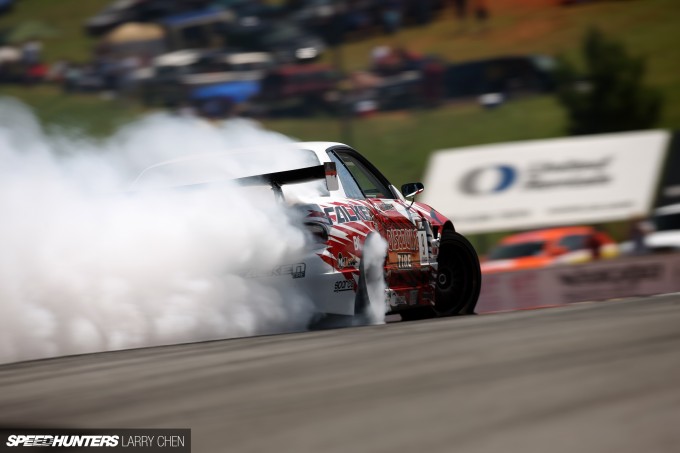 The problem was, I didn't have the skills or the resources to put together such a thing. Not to mention the fact that I wasn't shooting Formula Drift for the first two years.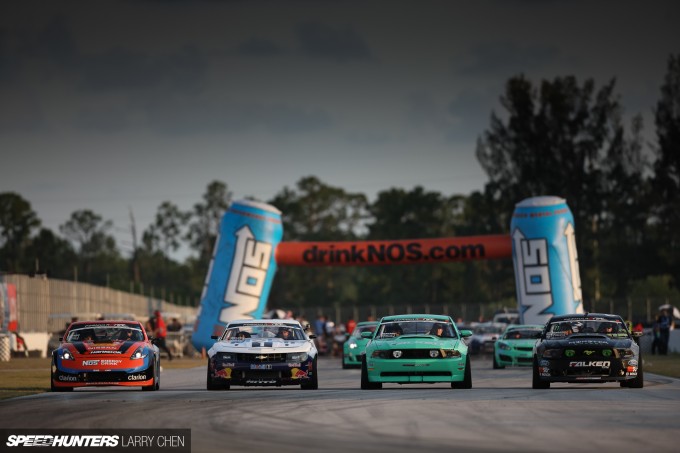 However, Pasmag out of Canada which has supported Formula Drift since the beginning, stepped up to the plate to fund the art project. Because that's exactly what it is.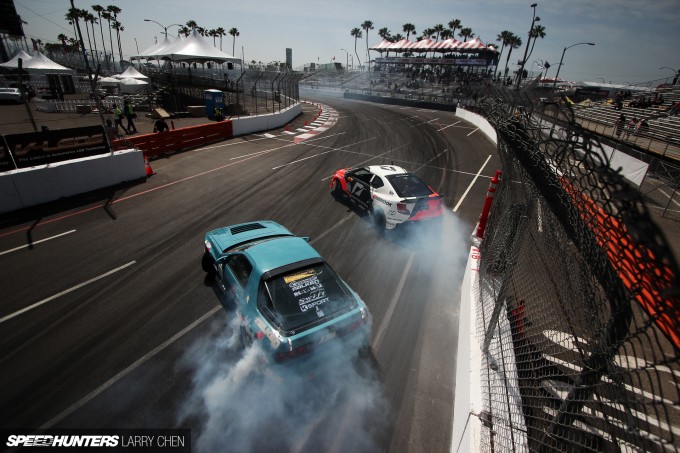 Both Pasmag, Formula Drift and myself have not made a single cent from this project. In fact, we poured countless hours into it for just one purpose: so it can exist. When the combustion engine has gone the way of the dodo bird, 10 Years & Still Sideways will still be here to tell the story.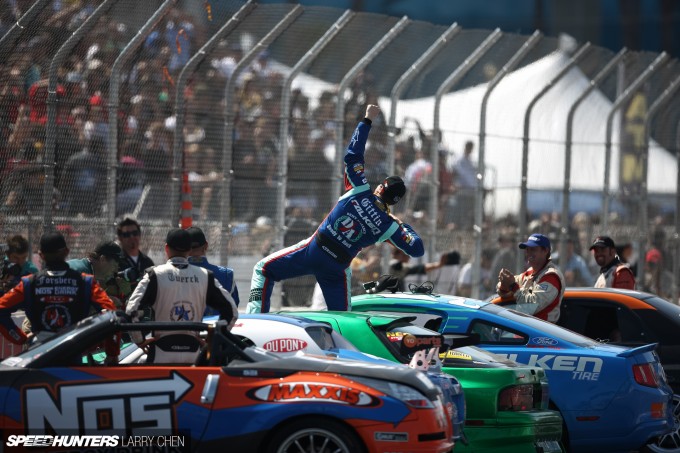 Once the book had the green light, the first hurdle to tackle was sourcing images from the first and second season of Formula Drift. For that I called up my friends Jacob Levington, and one of the original Speedhunters – Antonio Alvendia. They graciously donated their time and photos to the project for the same reason we were all were.
Moments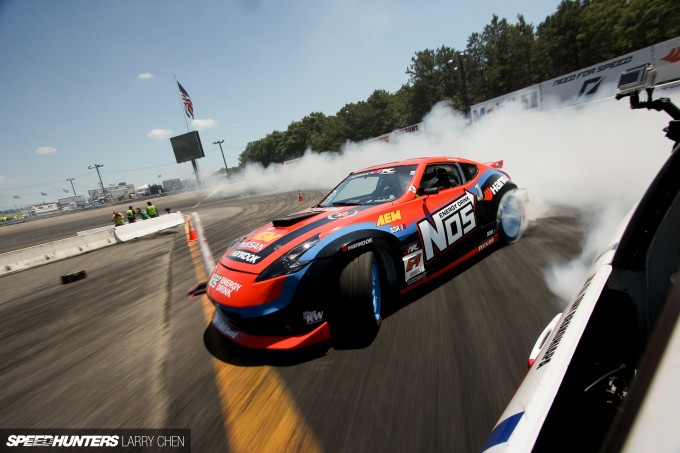 While it was tough enough to dig out photos from eight years of events, the hardest part for me was to whittle it down to the ones that would make it into the book.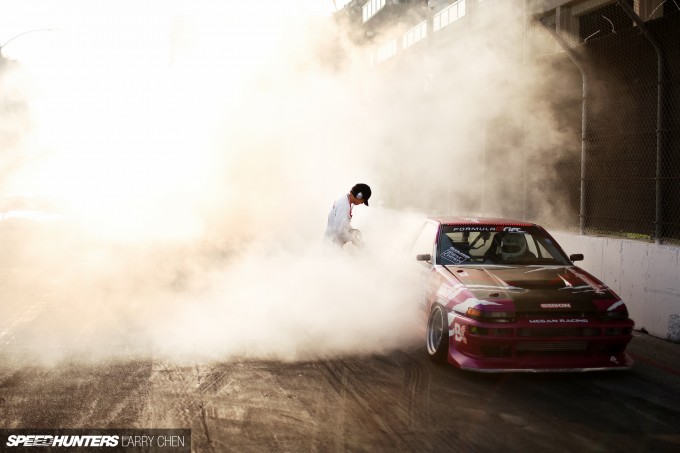 There were just too many moments that defined what Formula Drift is all about.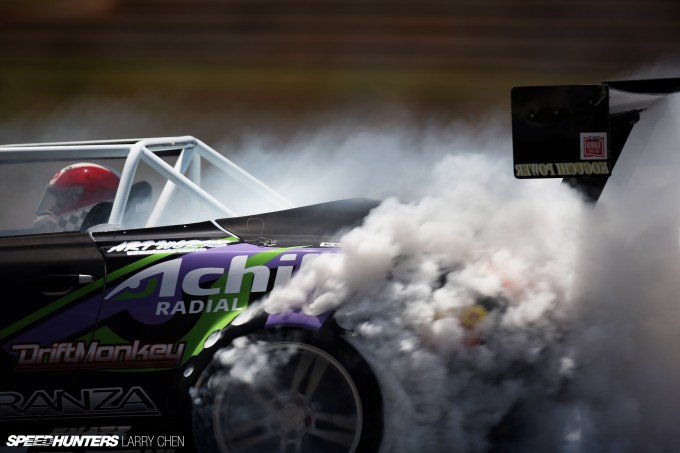 Some of the images I chose tell the story in a really visual way.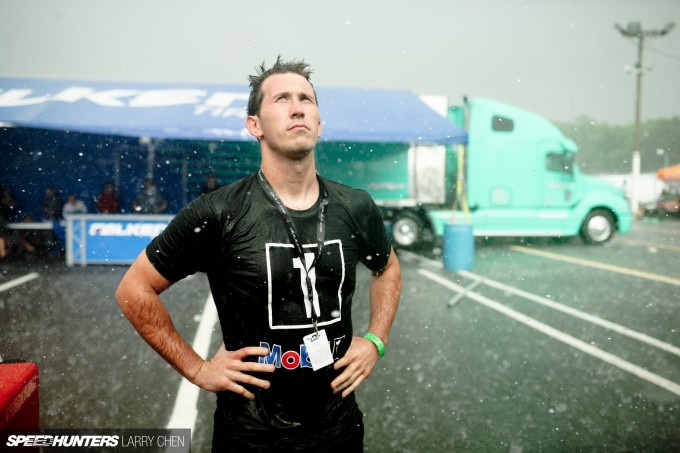 I tried to focus on moments that embodied what Formula Drift is all about.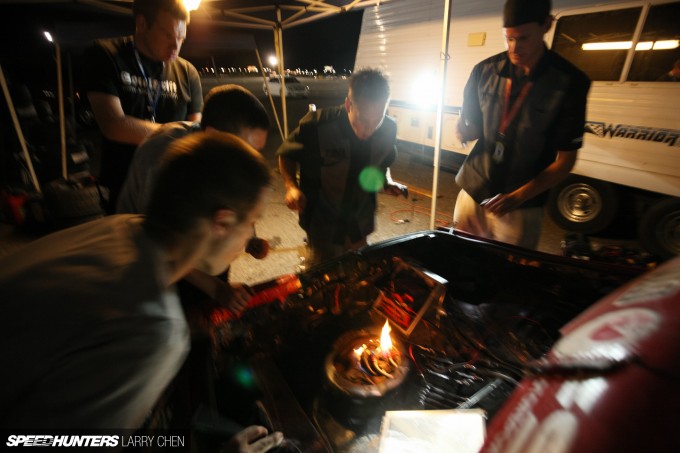 This moment is one of my absolute favorites, and I remember it like it was yesterday. In 2010, Fredric Aasbø crashed badly in Las Vegas driving his Supra. While his team was trying to fix the car the fuel cell caught on fire, and everyone just casually leaned in to blow it out.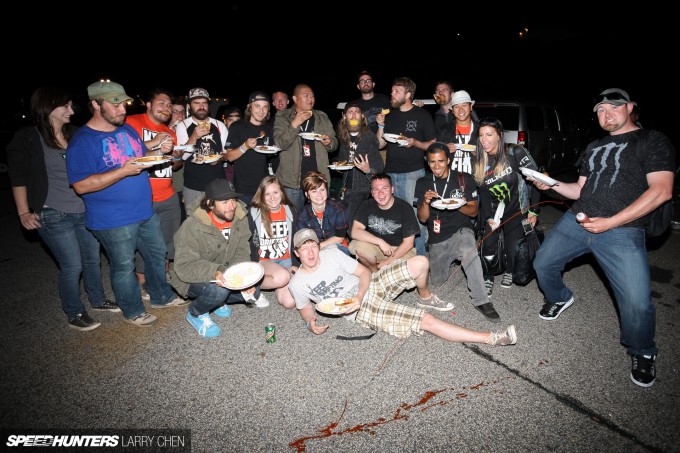 Some of the photos I chose were not the most visually appealing, but most had a story behind them. With this one it was neither of course – just Speedhunters driver Vaughn Gittin Jr. with a barbecue sauce bottle. Doesn't everyone do that?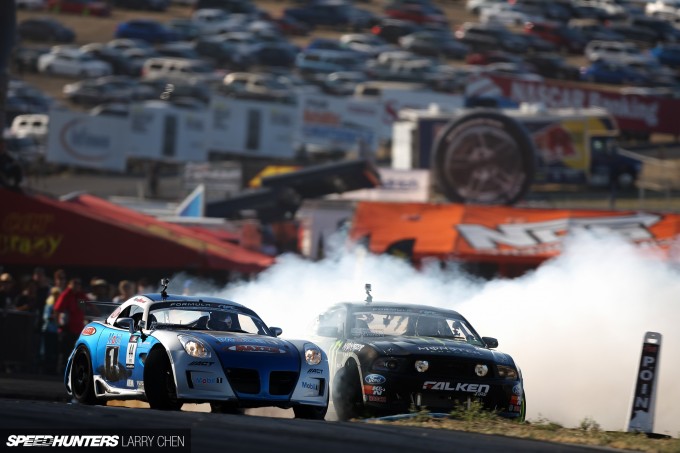 While most photographs are hard to recreate, I tried to add in moments that may never happen again. That included photos from venues that Formula Drift does not visit any more.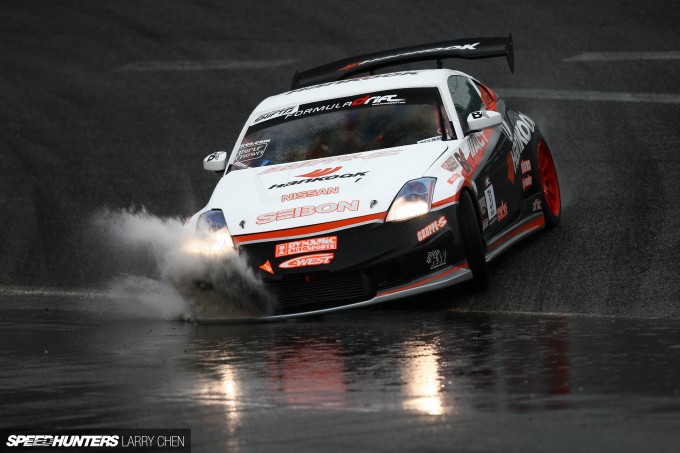 Every year I hope it rains at Wall Speedway so I can recreate this shot with some of the newer cars, but it hasn't happened yet. Besides, there are only a few drivers that are crazy enough to practice in a downpour like this.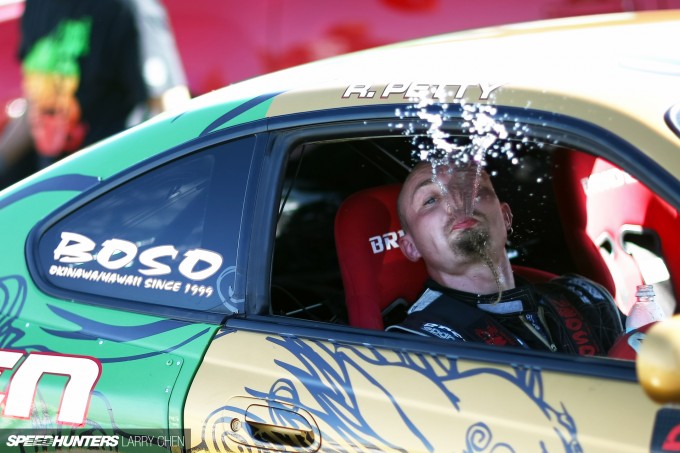 I also tried to focus on drivers that have come and gone, but really left their mark on the Formula Drift paddock. Ross Petty is a perfect example of someone who had his own style and a very strong following.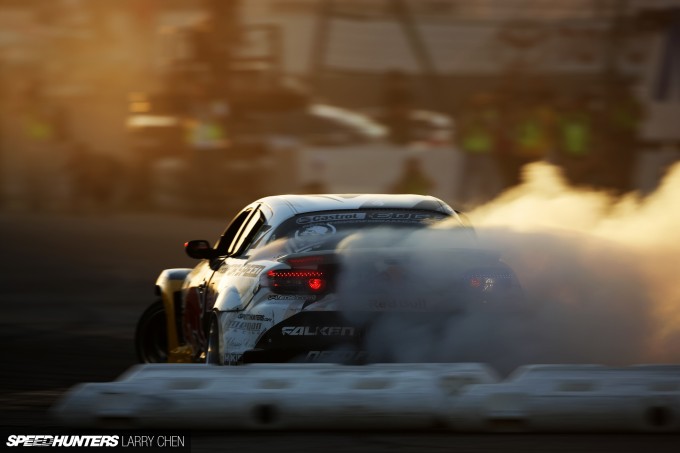 There are also photos of the drivers who aren't on the FD grid right now, but may eventually come back. Are you reading this Mad Mike Whiddett?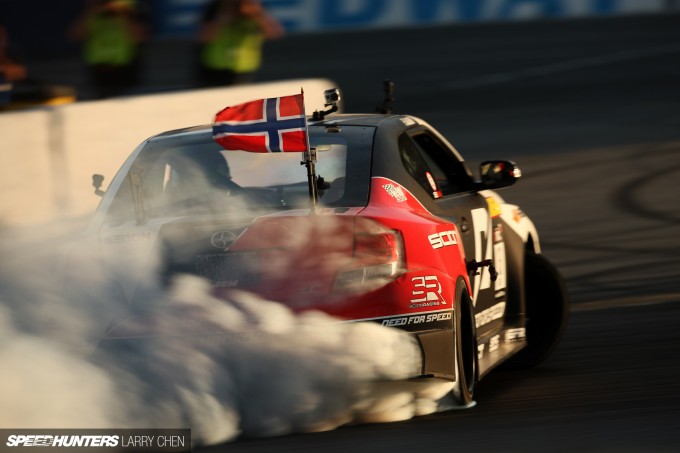 It's been such a wild ride to follow the antics of Fredric over the years. You can read more about that here.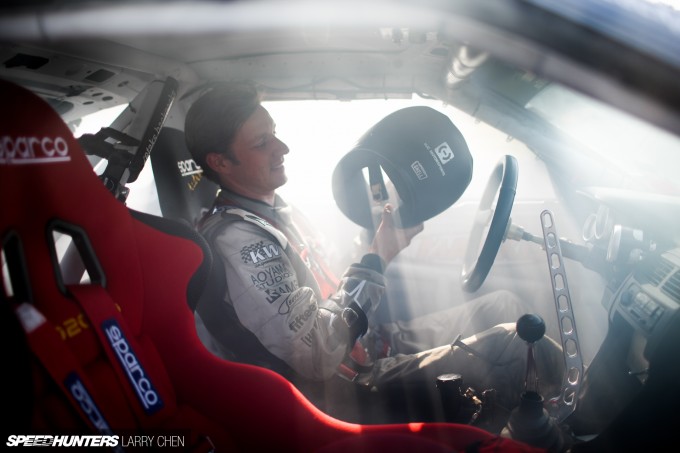 One thing I've always tried to focus on is capturing the drivers behind the wheels of their crazy drift machines.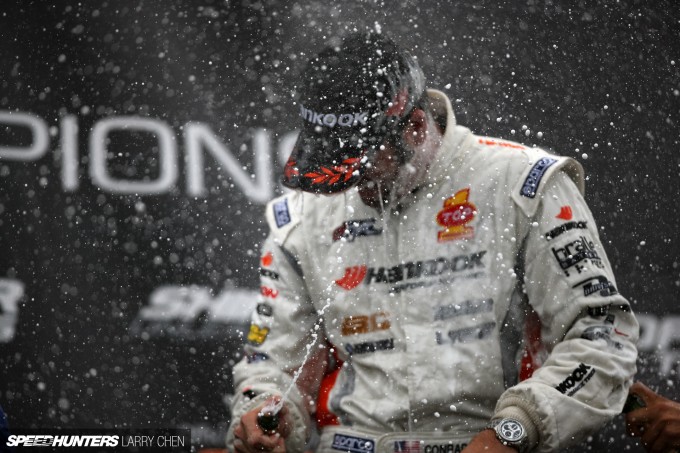 I can tell which of them have been competing in the series for a long time by seeing how many thousands of photos of them I have on my hard drives. Most of these images remain unpublished, but I do plan on sifting through them in the years to come.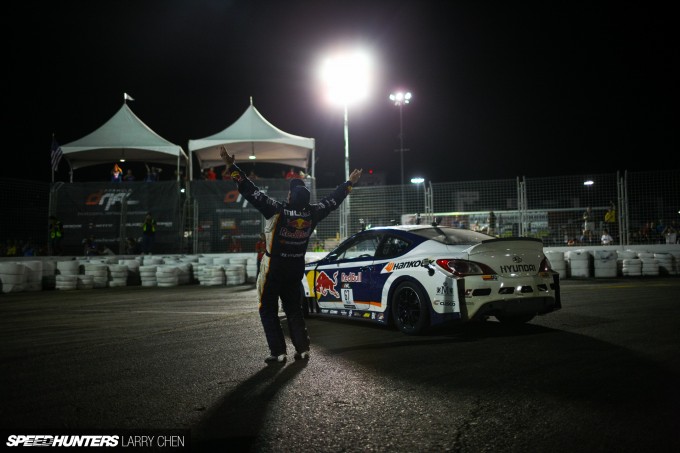 In my mind I am recording motorsport history. Because as you all know, drifting is no longer something the kids only do in the mountain passes of the Japanese countryside.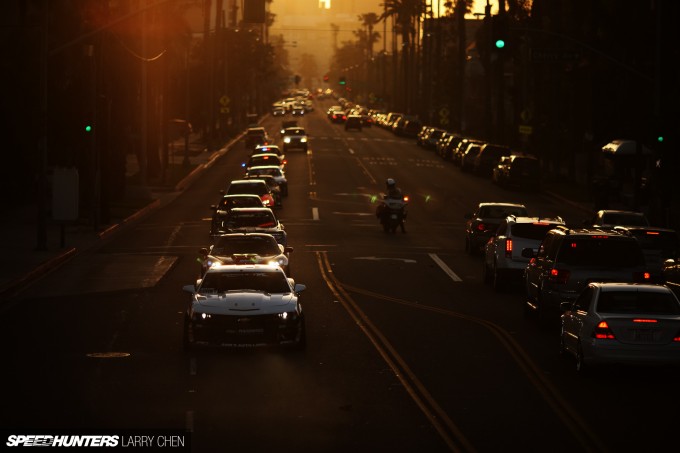 Drifting is here to stay as it's already ingrained in pop culture.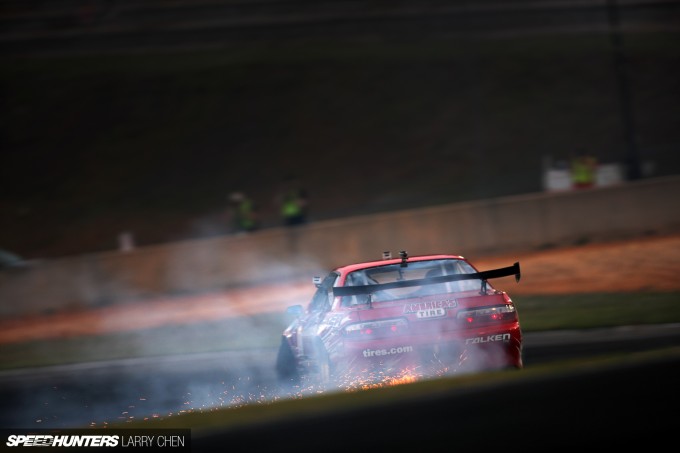 After following drifting for as long as I have, there are bound to be some nice carnage photos.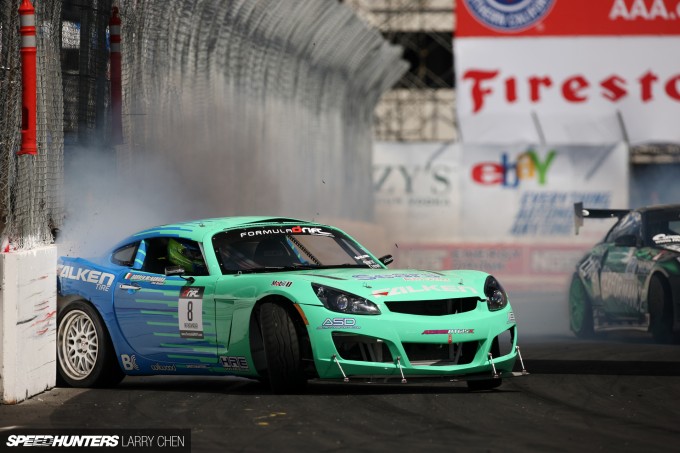 Some of the incidents were just downright nasty too. Darren McNamara's hardtop Saturn Sky was one of my favorite drift cars, but one mishap with the walls of Long Beach ended it all.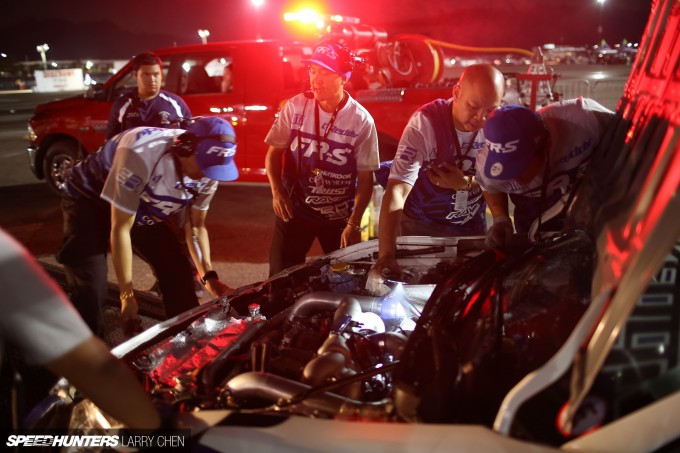 I've seen many teams pull out miracles, like when Ken Gushi caught on fire in the Top 32 bracket yet still won his battle. The crew buttoned it back together before the Top 16 introductions. Crazy, right?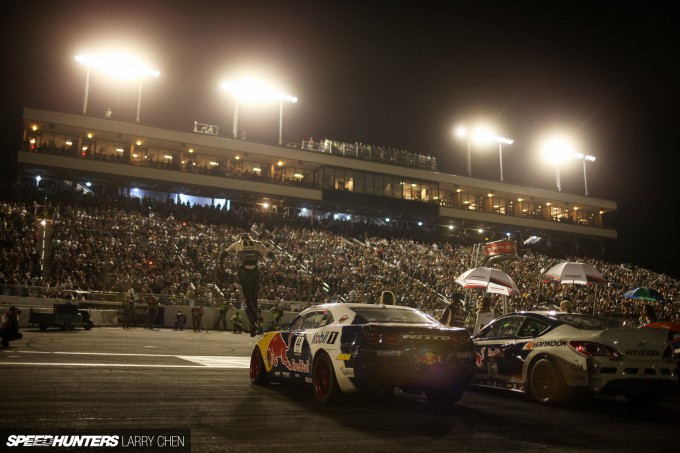 It wouldn't really be much of a Formula Drift book if I did not fill it to the brim with photos from The House Of Drift – the one and only Irwindale Speedway.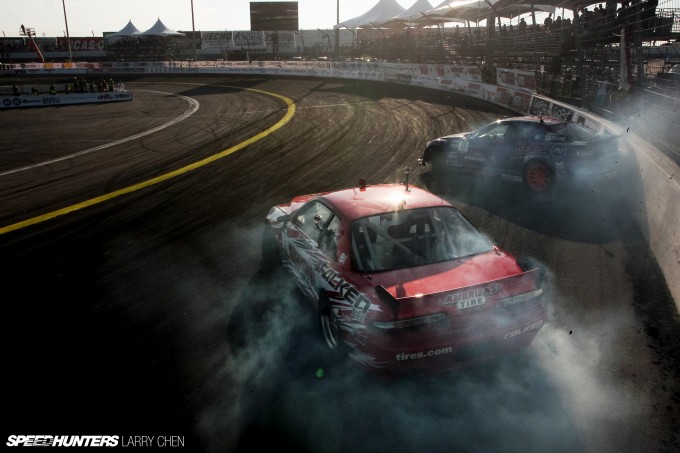 Without the support from Irwindale, North American drift would not be where it is today. They kept an open mind about this new form of motorsport, and now the venue sells out every year when the FD circus comes to town.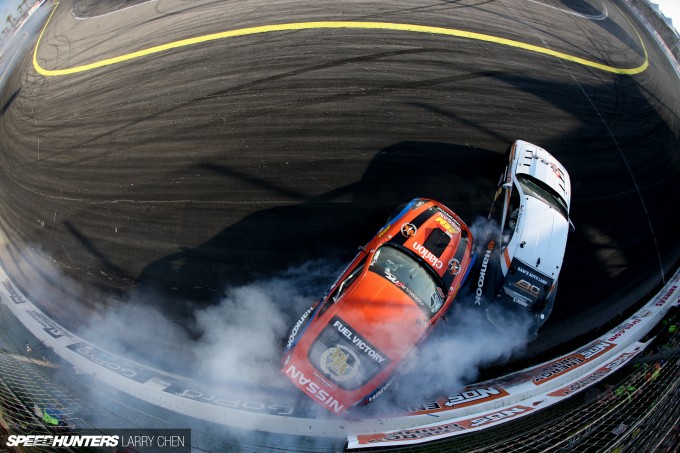 It was really nice to go through all these photos and take a walk down memory lane. How many tires do you think the drivers have gone through over the course of 10 years? We will never know I guess…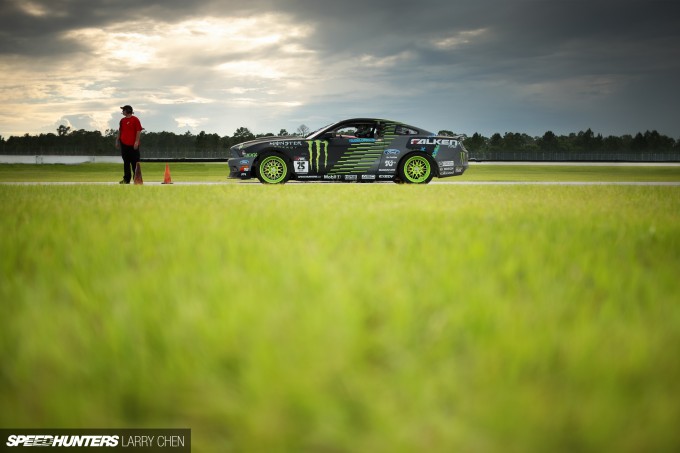 So what's next? A 25-year book? As long as I can still hold a camera I will be there snapping photos of cars going sideways.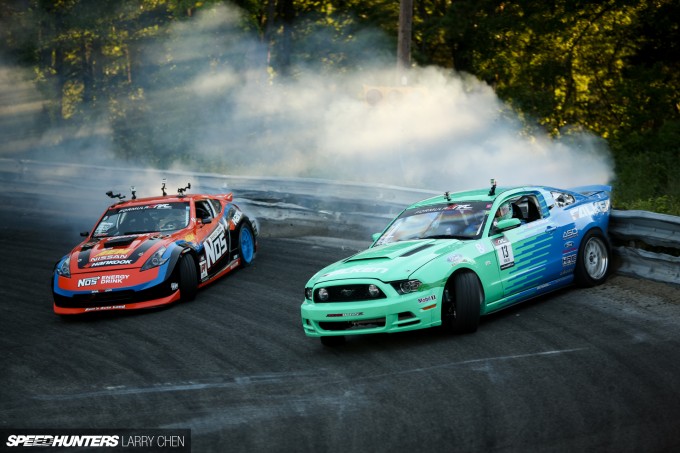 Perhaps all of the drift cars will be electric by then. Then I will tell tales of when drift cars had real combustion engines that made all the right noises.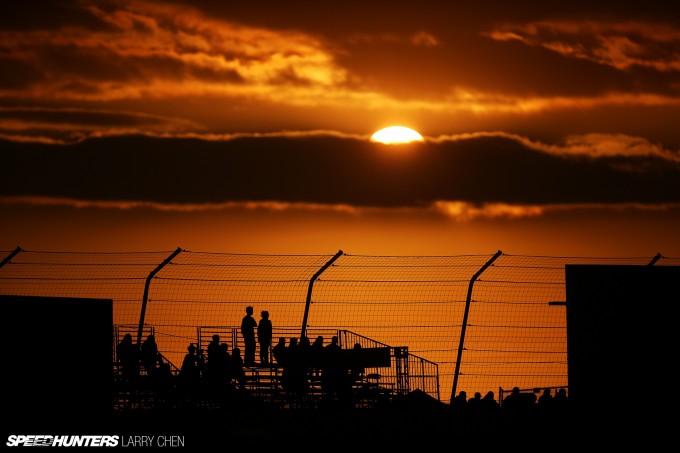 I hope you guys enjoyed some of the photos from 10 Years & Still Sideways. If you'd like to purchase the Formula Drift 10th anniversary commemorative photo book you can do so here: Pasmag.com/fd10
Larry Chen
Instagram: larry_chen_foto
larry@speedhunters.com