In The Beginning
My first interaction with Fredric Aasbø was over email. Long before I was a Speedhunter and before the Norwegian Hammer became an international drifting star, the message Fredric sent me started like this: "First of all: Good job on documenting the drifting scene with AWESOME photography!!"
I thought, hmm… it's interesting that he's starting off with a compliment – maybe he's trying to butter me up. Then it quickly turned sour when he asked for a photo that I shot of him driving at the 2008 Red Bull Drifting World Championship event. If there was one thing I could not stand, it was anyone asking for free photos, because, after all, selling pictures is how I made a living.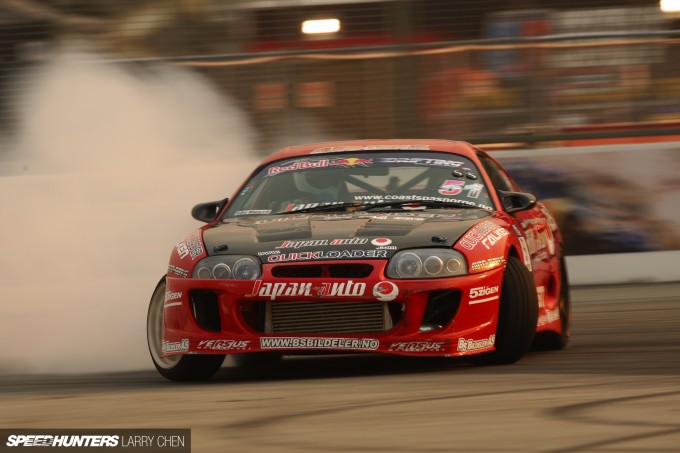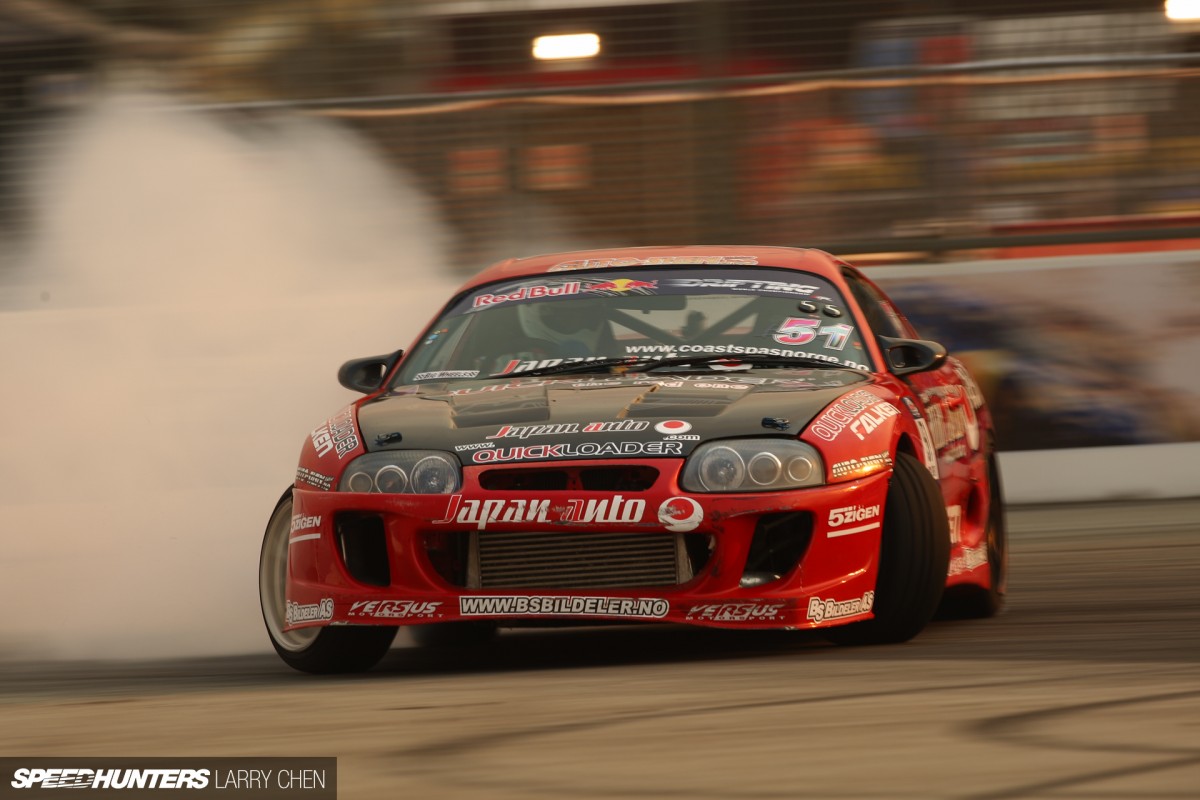 I replied cordially asking for a small fee in return for said photo, and told him that I take drifting photography seriously. But I know I came off like a d-bag to Fredric. At least that's what he told me years later…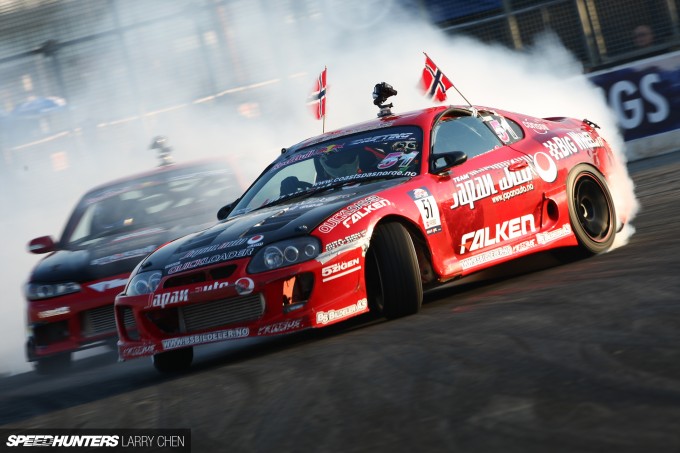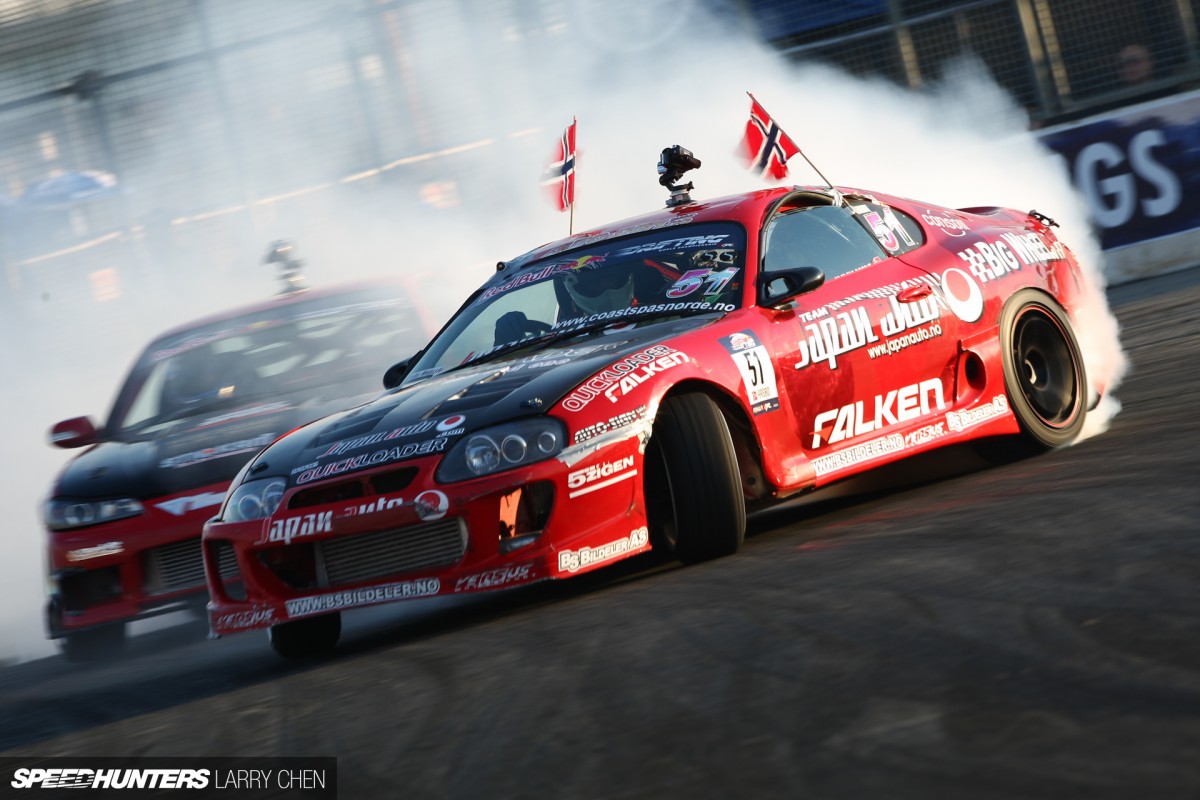 At that point I was thinking, 'Who does this drift racer think he is asking for photos?' Then again, Fredric was probably thinking, 'Does this dude really think he is the Ansel Adams of the drift world?'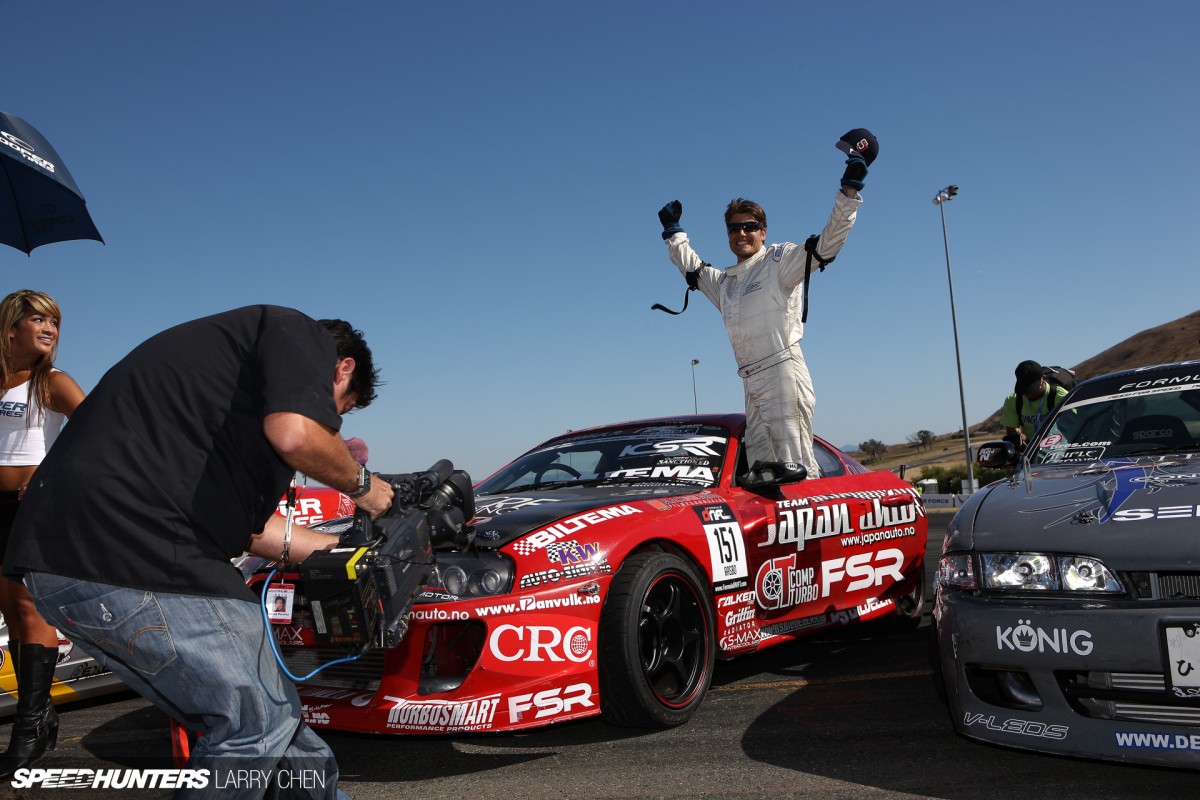 Now we laugh about it every time I bring it up.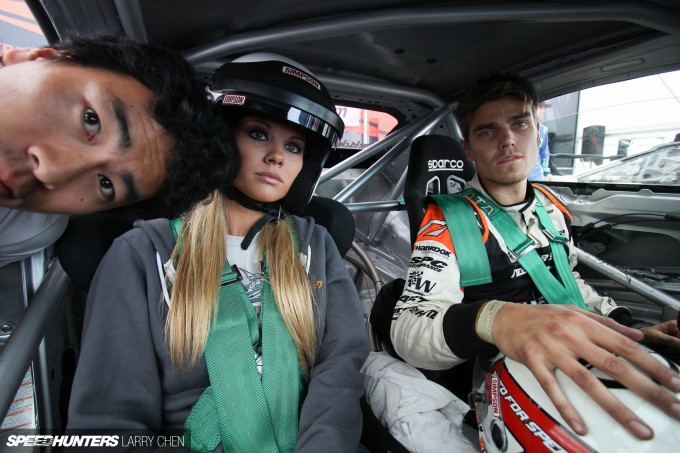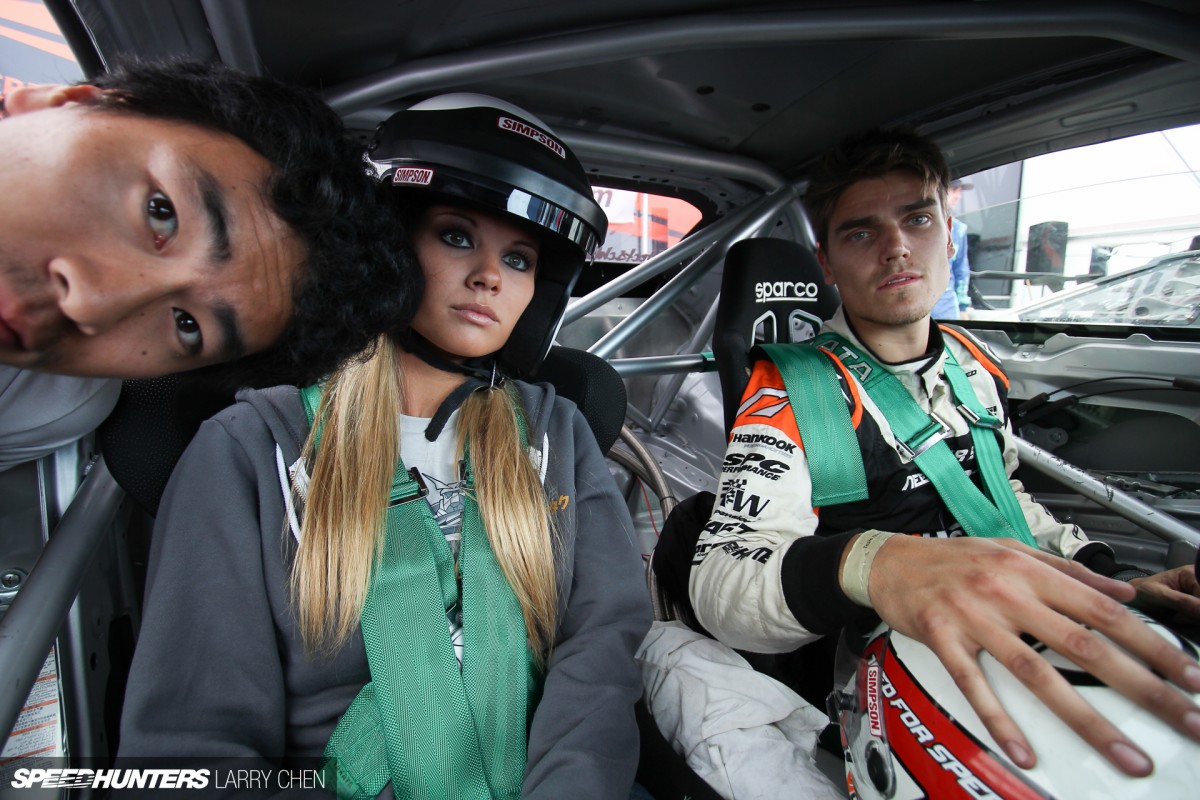 Because of our passion for car culture, a slick Norwegian boy from the town of Ski and a Shanghai kid would cross paths and eventually become the best of friends. We kind of have this running joke that wherever we are in the world – whether it be China, Thailand, Australia, or somewhere in Europe – we yell at each other as soon as we see one another, and we say 'Stop following me!…. No, you stop following me!'  But of course, truthfully I am the one following Fredric.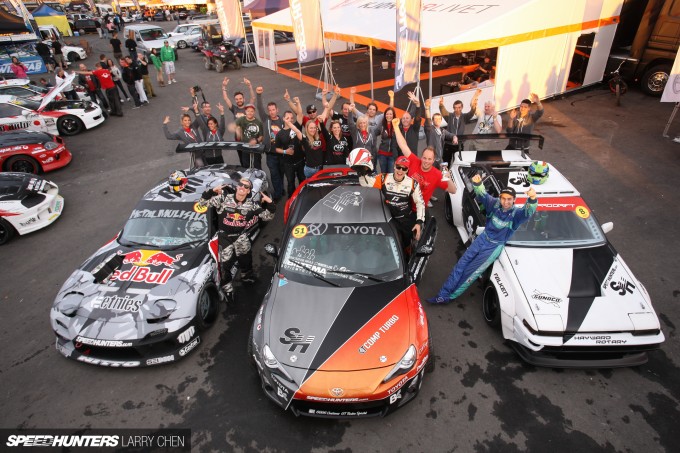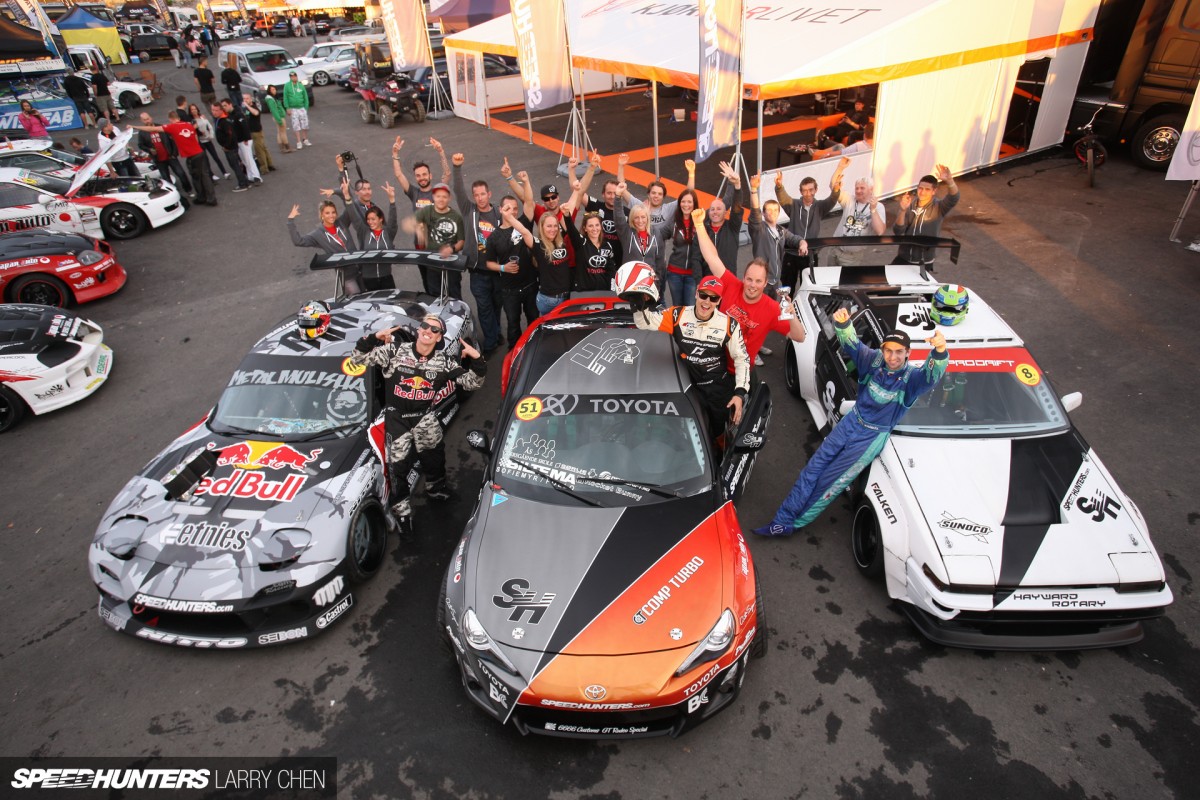 We were both brought on to be a part of this crazy car culture destination known as Speedhunters at the exact same time, and since then we have both have grown together – Fredric as a driver and me as a journalist. The best part? I've been along for the ride to document all of the wonderful things that the Norwegian Hammer has accomplished, including his most recent achievement – his first win in the Formula Drift Pro championship. And what a ride it has been.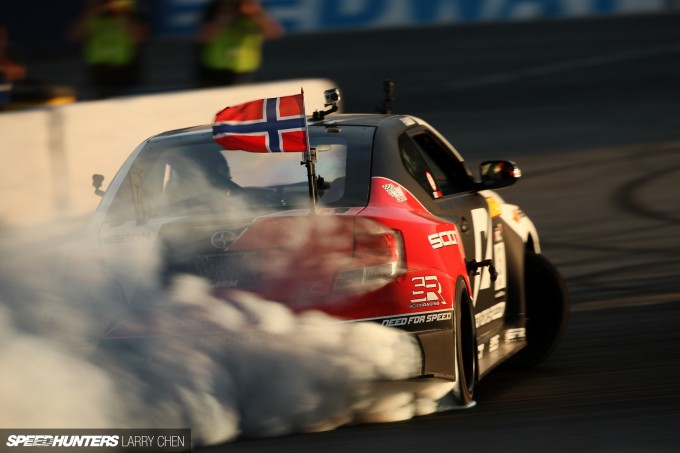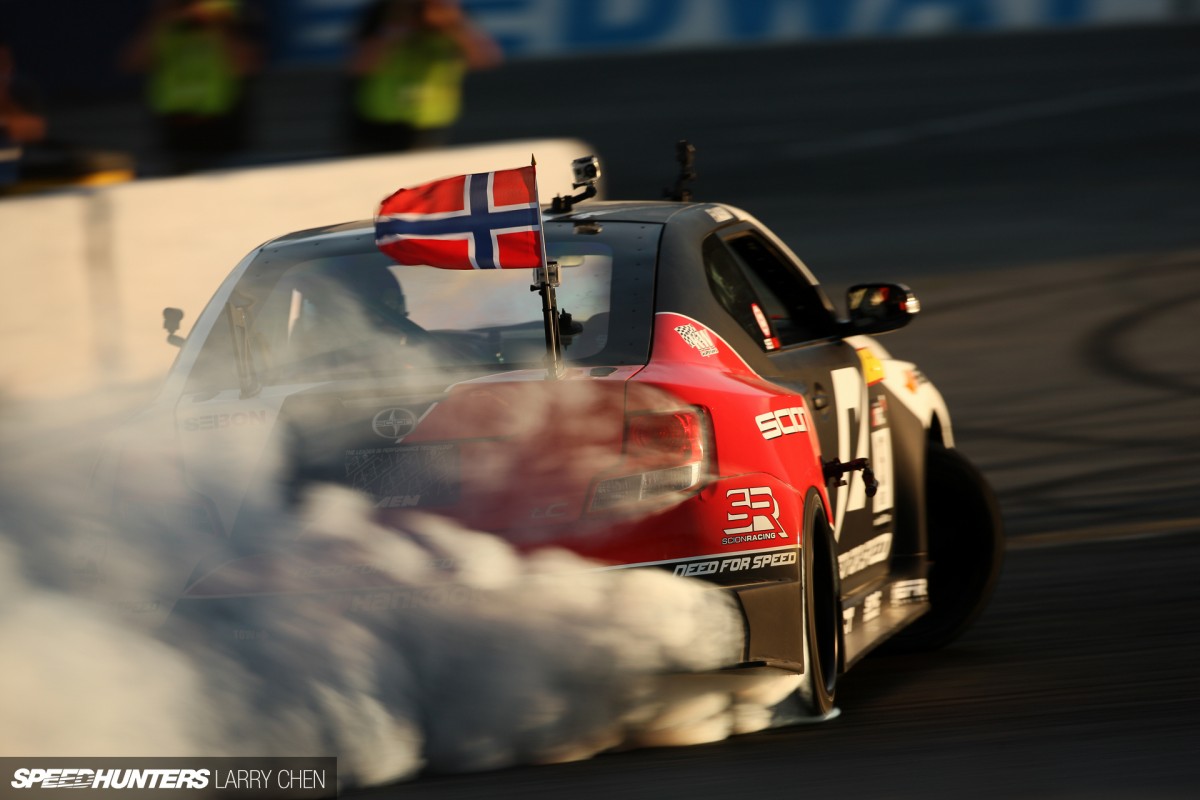 So many people have supported Fredric along the way and our leader Rod Chong figured it would be appropriate for some of those individuals to chime in on their part of the dream that is Fredric Aasbø.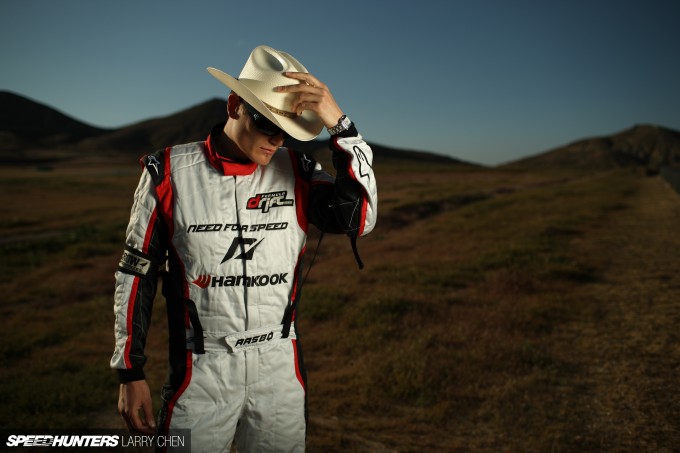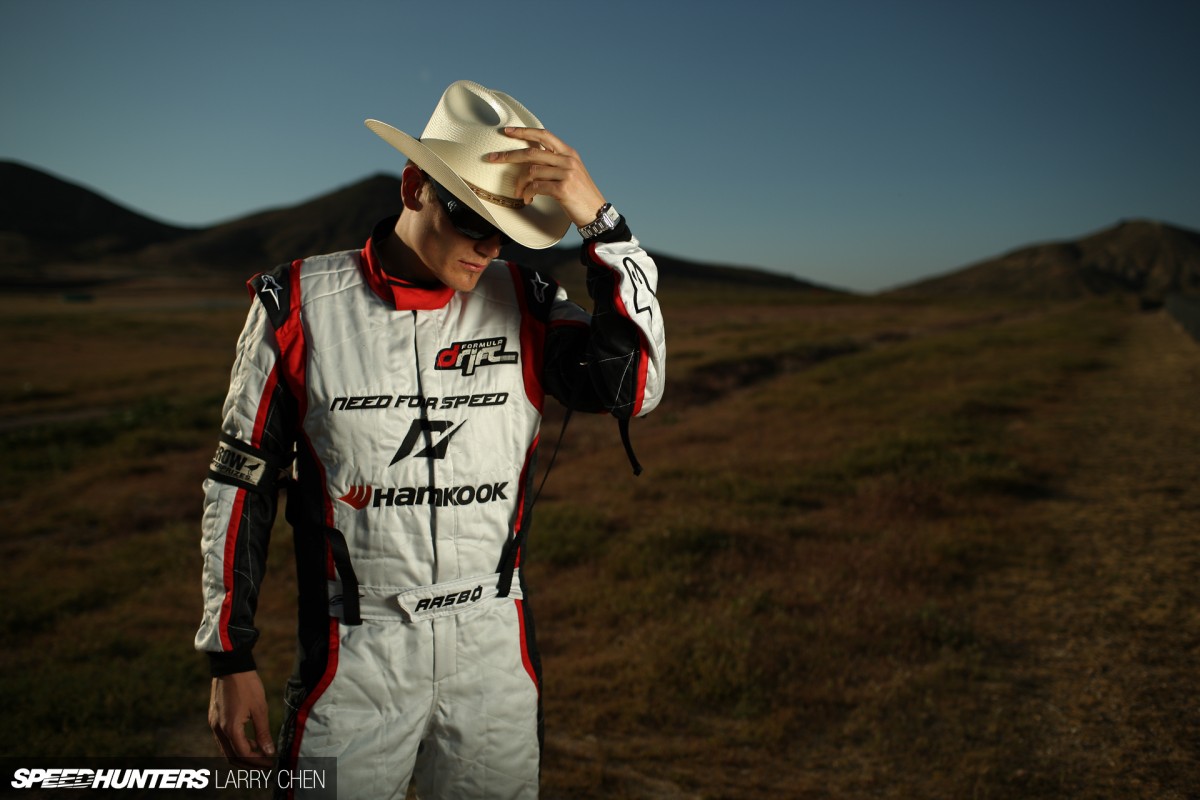 I'll start this off right. Congratulations to you my Norwegian friend. I knew that we would be friends for life after the first time I heard your rendition of Highway To The Danger Zone. You may not be an American cowboy right now, but one day when you become one, you can bet that I will be there to document it.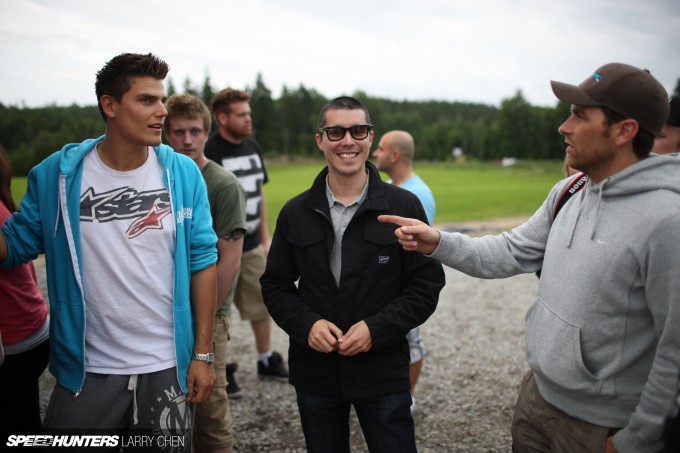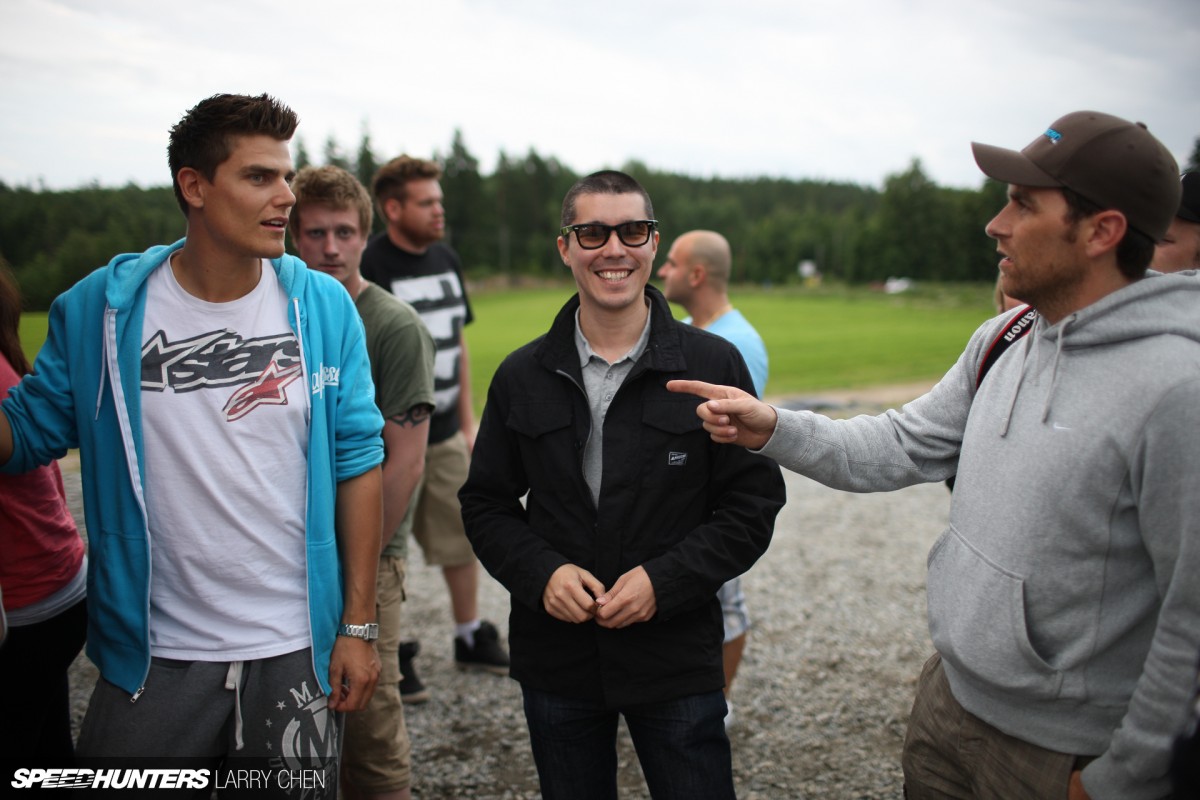 Rod Chong (Speedhunters Founder)
I remember I first caught wind of this Fredric Aasbø character at the Red Bull Drifting World Championship in 2008. Speedhunters was still a relatively new concern back then, it being the first year of our new project. I was fresh on the drift scene with a camera in hand and a glimmer in the eye. Evidently Fredric had something to prove then too. There was just something about how that red Supra destroyed tires that made me sit up and notice.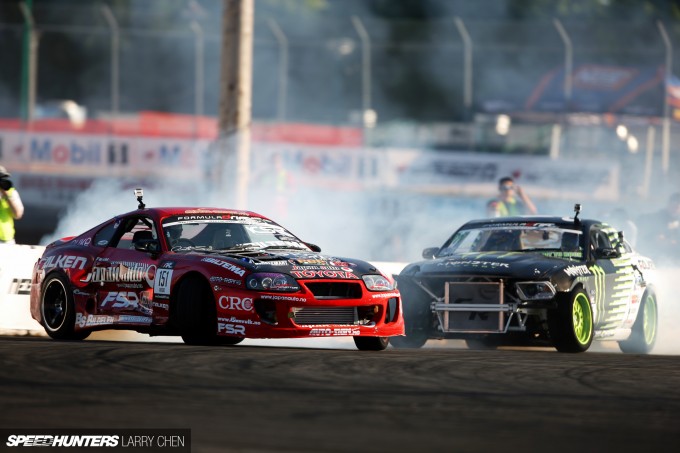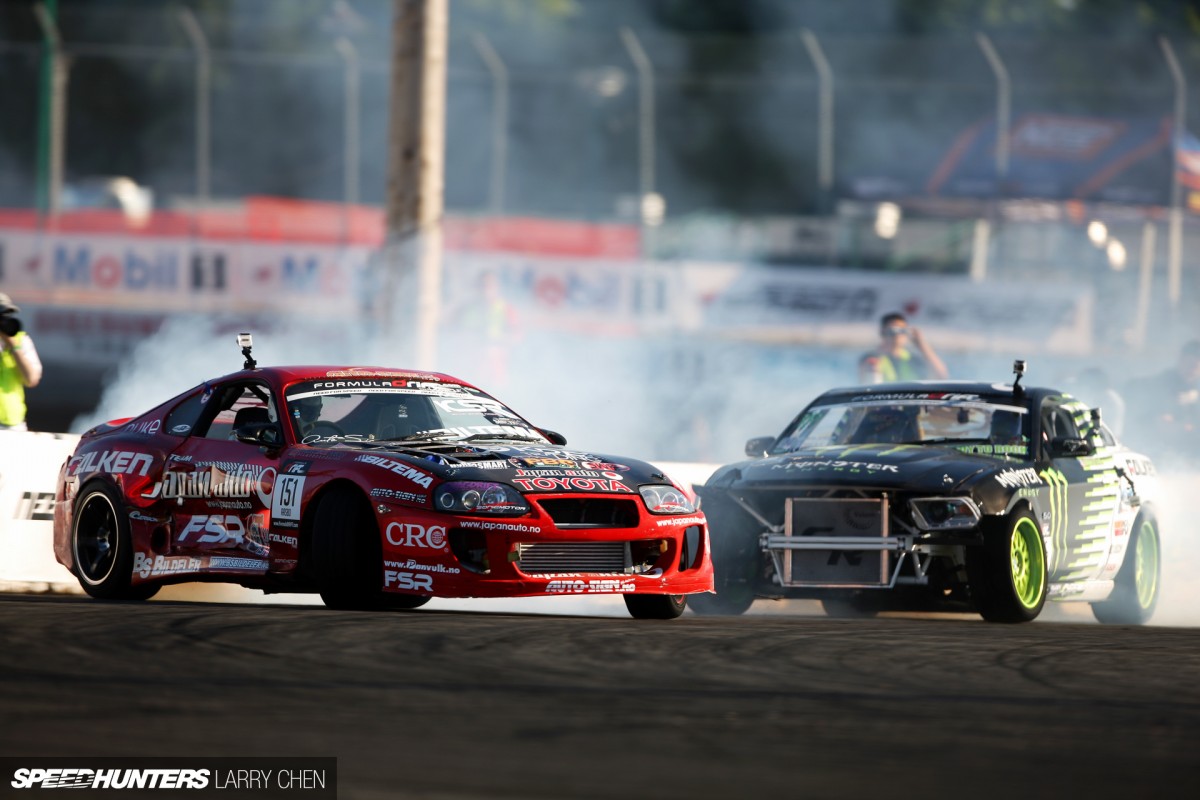 Since then I've been lucky enough to not only be involved in Fredric's professional drift career as a sponsor and co-conspirator, but I also consider him a friend too. I really believe that Fredric is the real deal. He's got unbelievable driving talent, strategic visualization skills and a quiet, likable confidence. One can't help but be a fan! I truly believe his victory at Formula Drift New Jersey is just the tip of the iceberg in what he's going to achieve as a professional drifter, personality and media creator.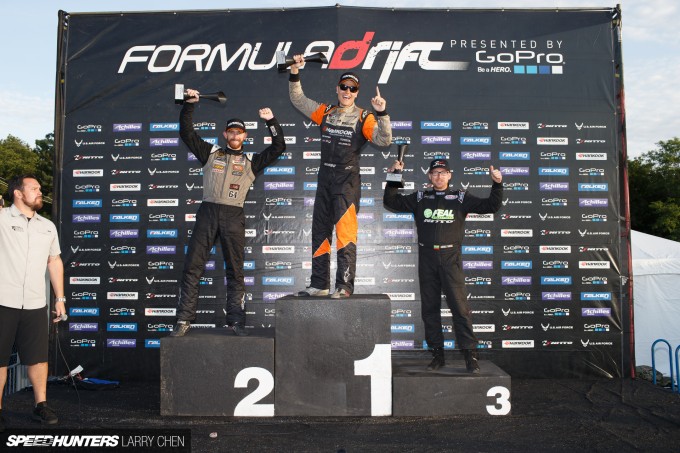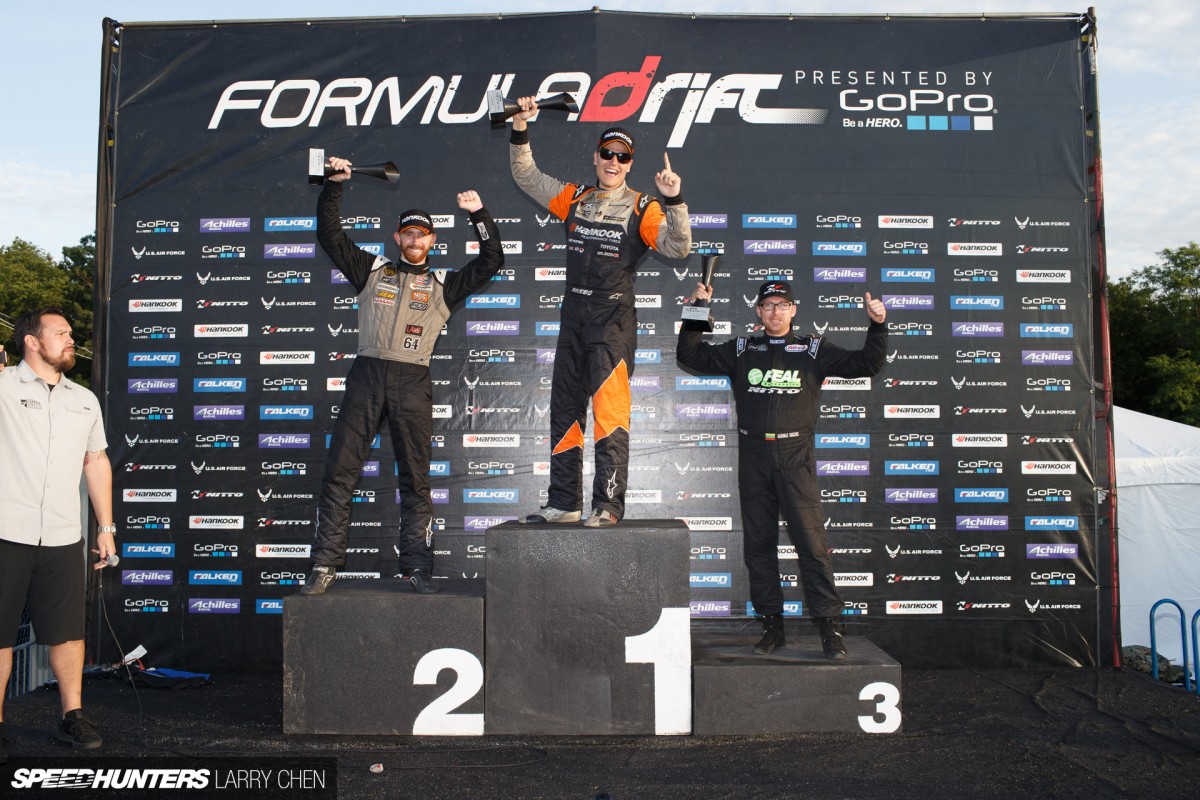 Congratulations Fredric on your first FD victory. There was never any doubt was there?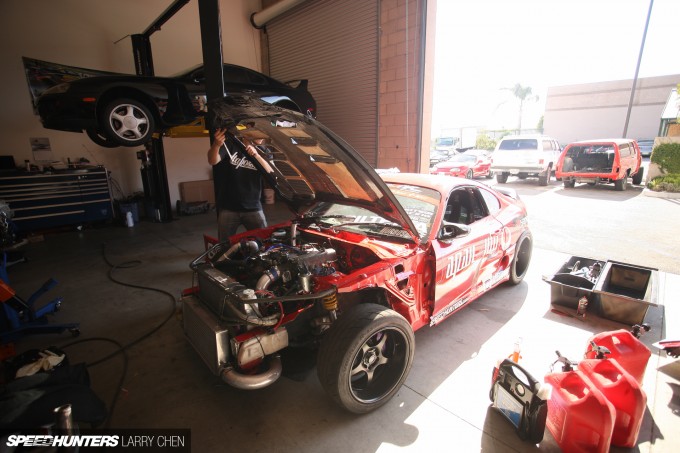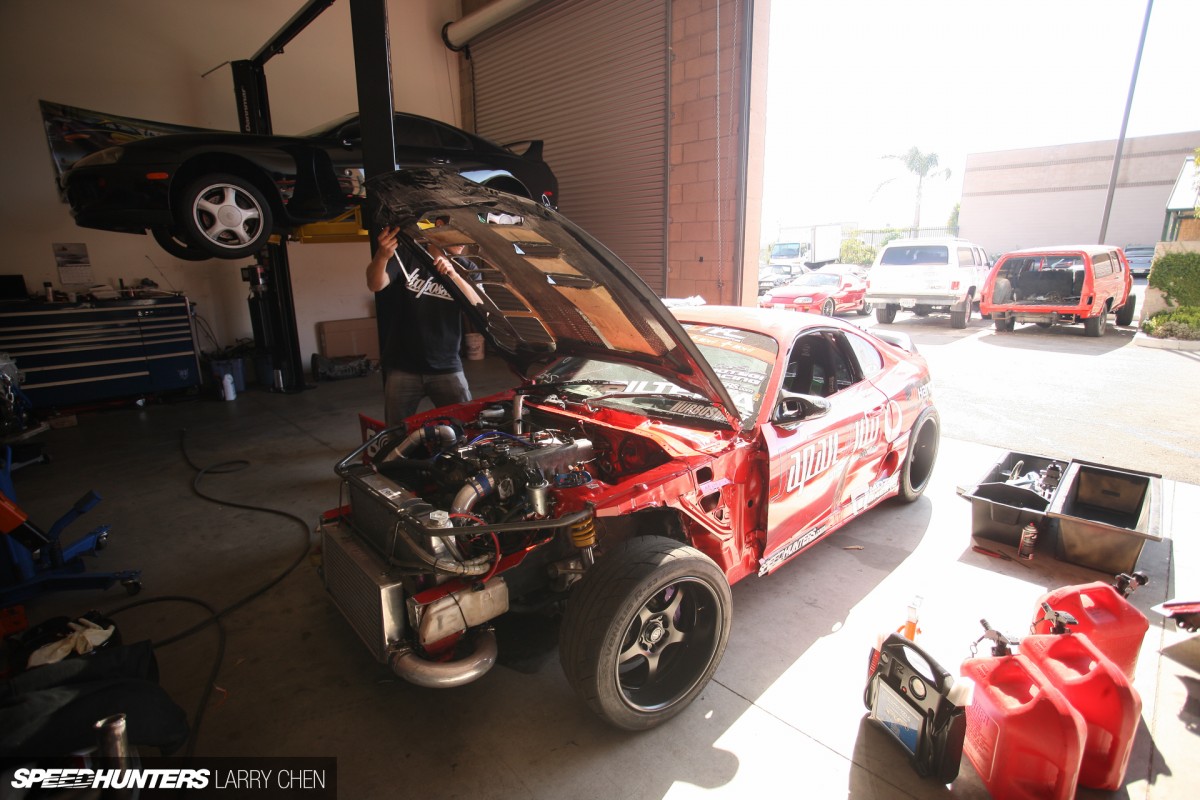 Espen Kristiansen
I don't know where to start. Fredric is not just the driver, he is the whole nine yards, he is the entire package. I don't think I know anyone with as much passion for life. There are so many good stories and road trips ending on the podium or with the victory, but I wanted to tell you guys one of the old good ones. It's about when Fredric broke the gearbox in Kristiansand at a Gatebil event and the next weekend we were heading to Finland to compete in the Nordic Drifting Series at Alastaro. Back then Fredric still drove the old BMW E30 with an E36 M3 engine.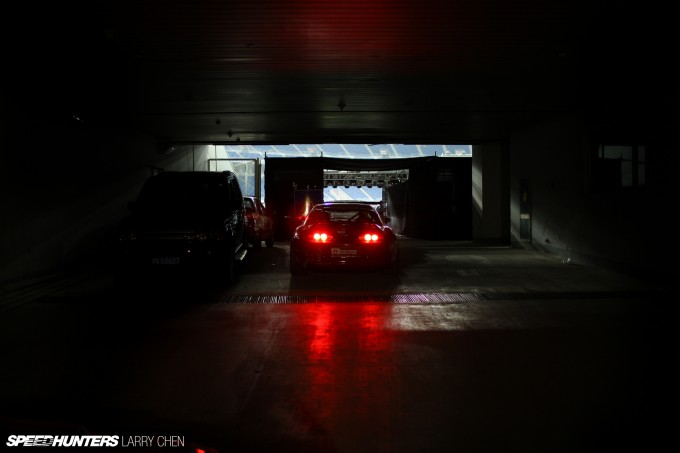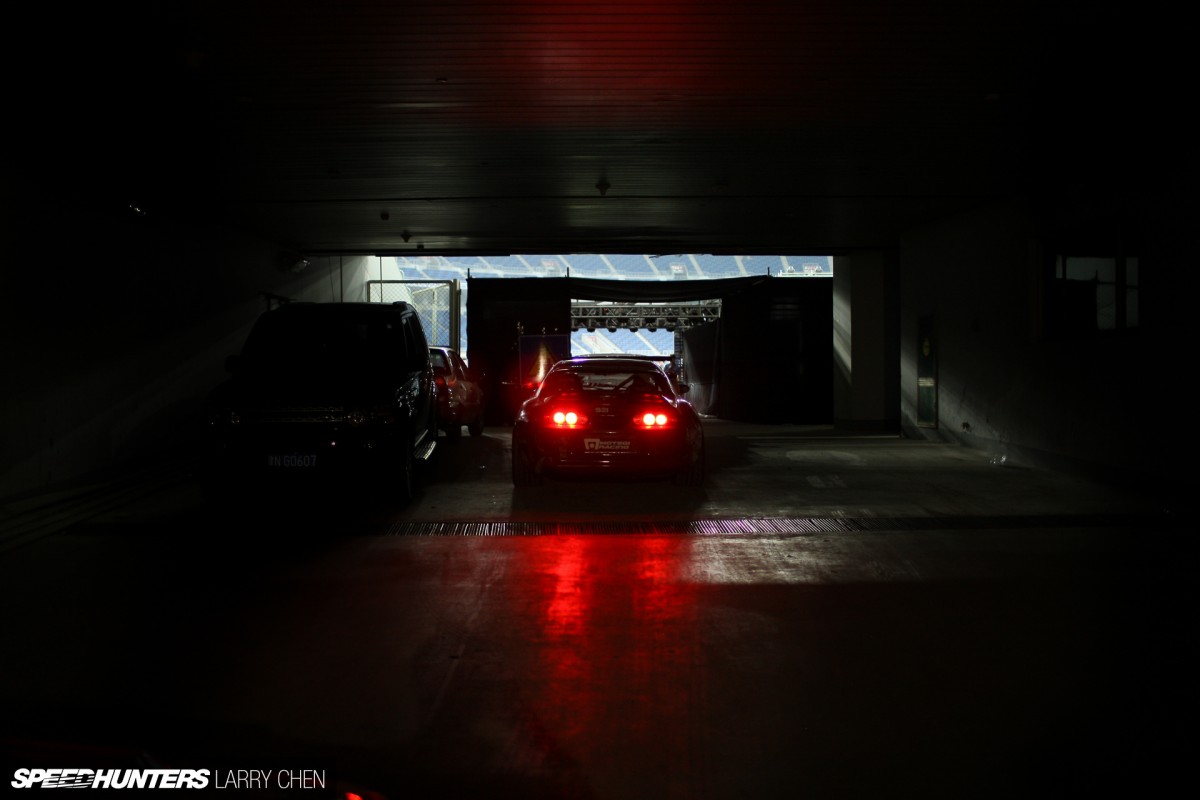 We managed – after a couple of days – to get a hold of a gearbox, but right before we had to leave for the race. It was such a struggle to change it on the garage floor and it felt like everything had to come loose just to get out the gearbox. But after two to three evenings we were done. On the morning of our departure, we just had to put the exhaust on and load the car into the trailer. We did not have time to test anything – not even a quick drive down the street – we just jumped straight on the ferry from Sweden to Finland.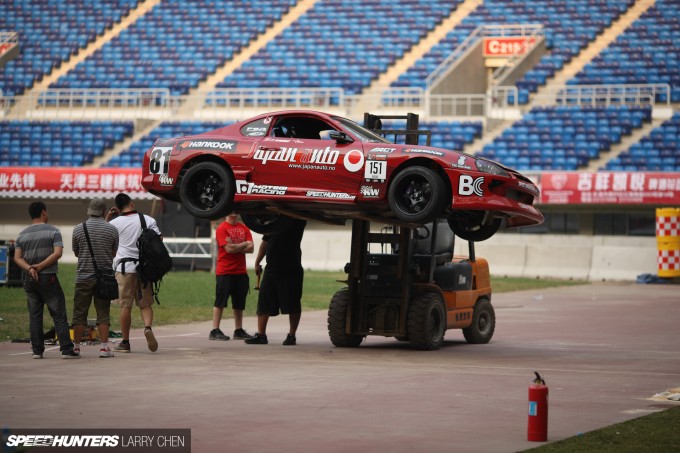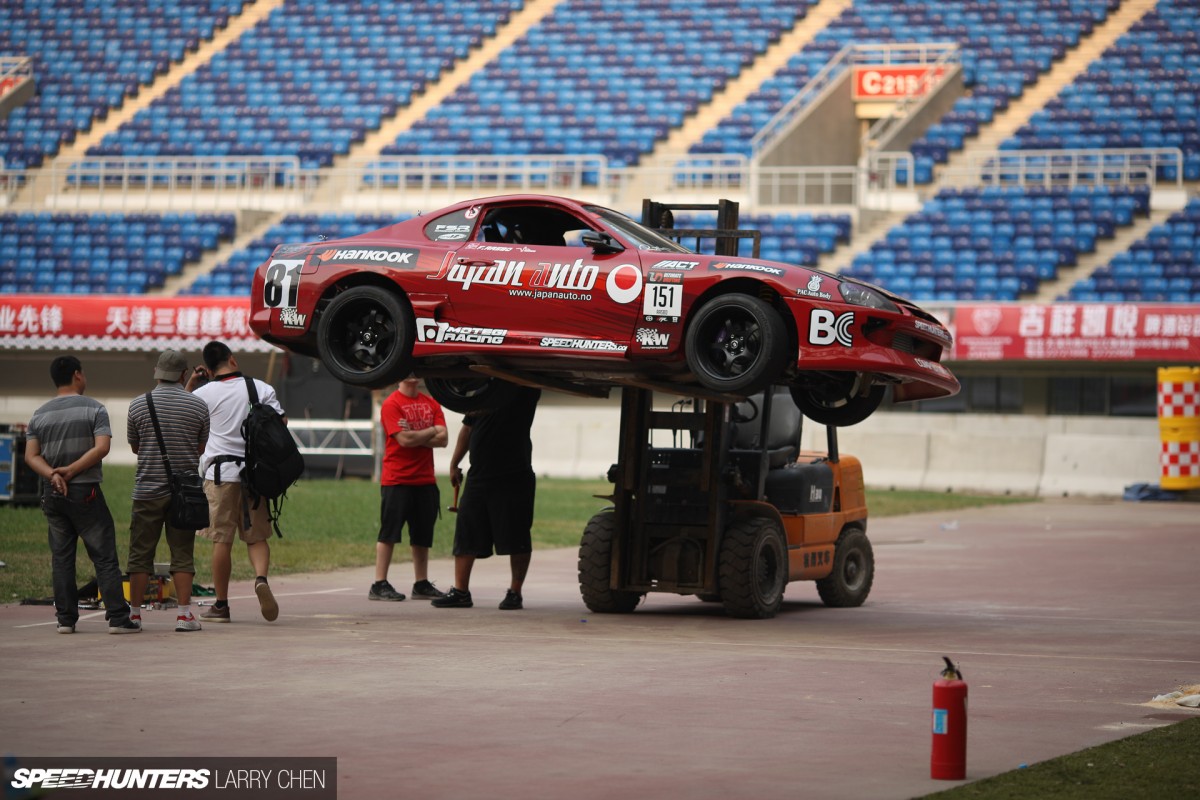 Once we made it to the track we had to pass technical inspection, and surprisingly the car passed. There was a practice session before qualifying, so Fredric asked me to come along just in case the car sounded like it was about to fall apart, or if anything happened to come loose while he was driving. Like we were going to hear anything because It was the loudest BMW E30 ever! It was almost time for qualifying, when the gearbox gave out again. When we were getting towed back into the pits it looked as if all the competitors were glad that we would not make it because Fredric was the points leader at the time.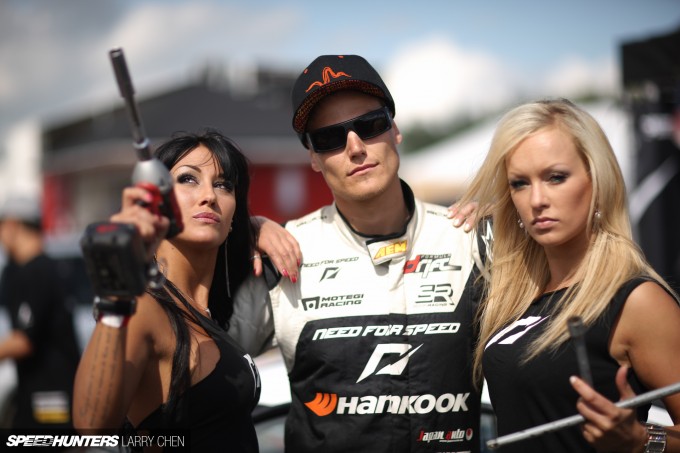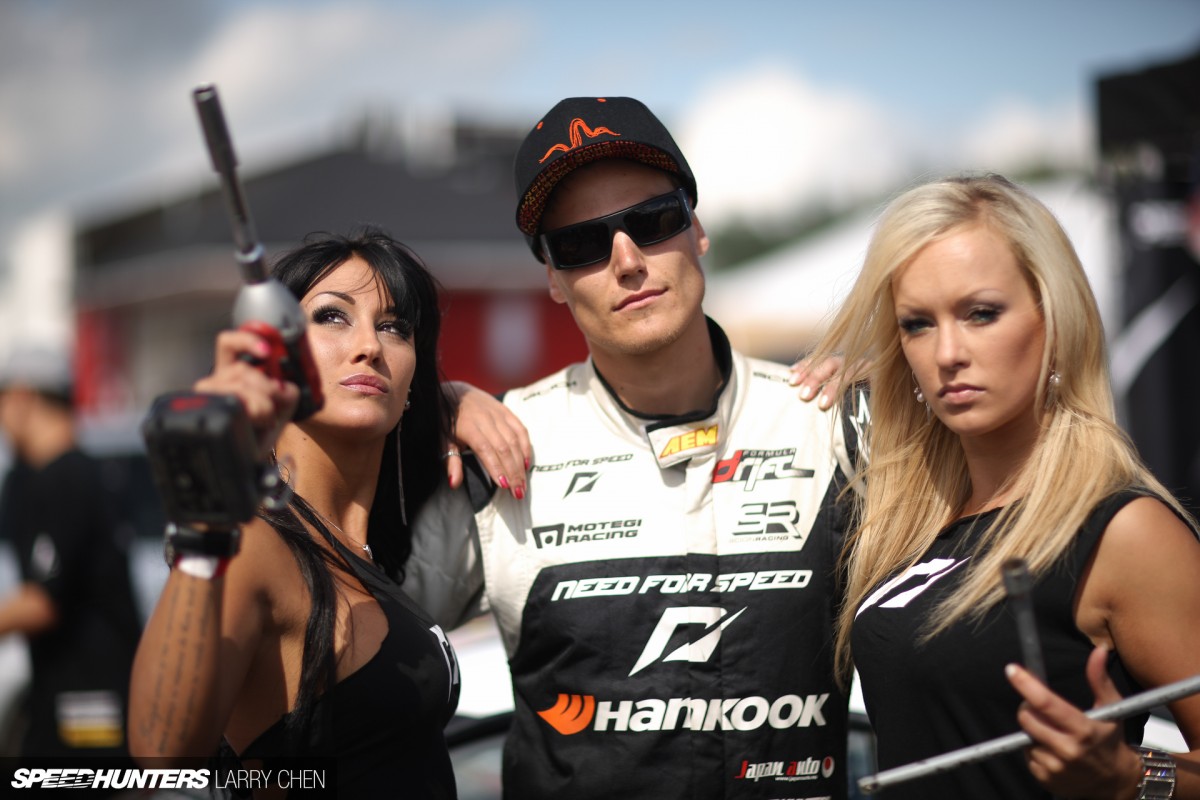 This just made us wanted the car back on track even more, and low and behold, just 15 minutes later we were back out there. We cut a hole in the gearbox tunnel and changed the little axle thats selects gears. Normally we would have to take the entire transmission out, but this shortcut saved us. And I think the car still has the hole there till this day. We won the event and the victory tasted extra good.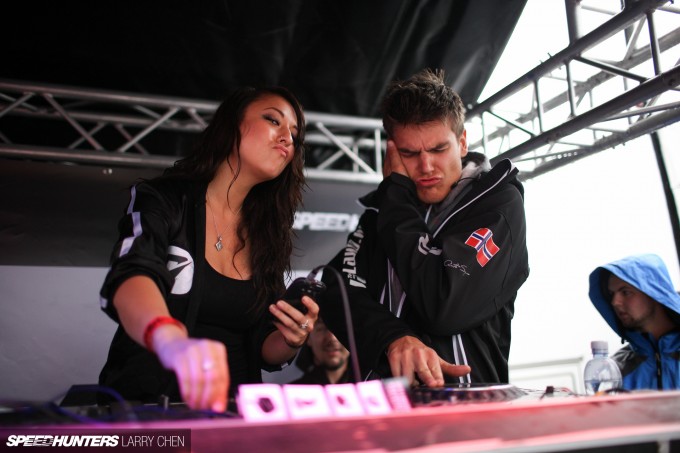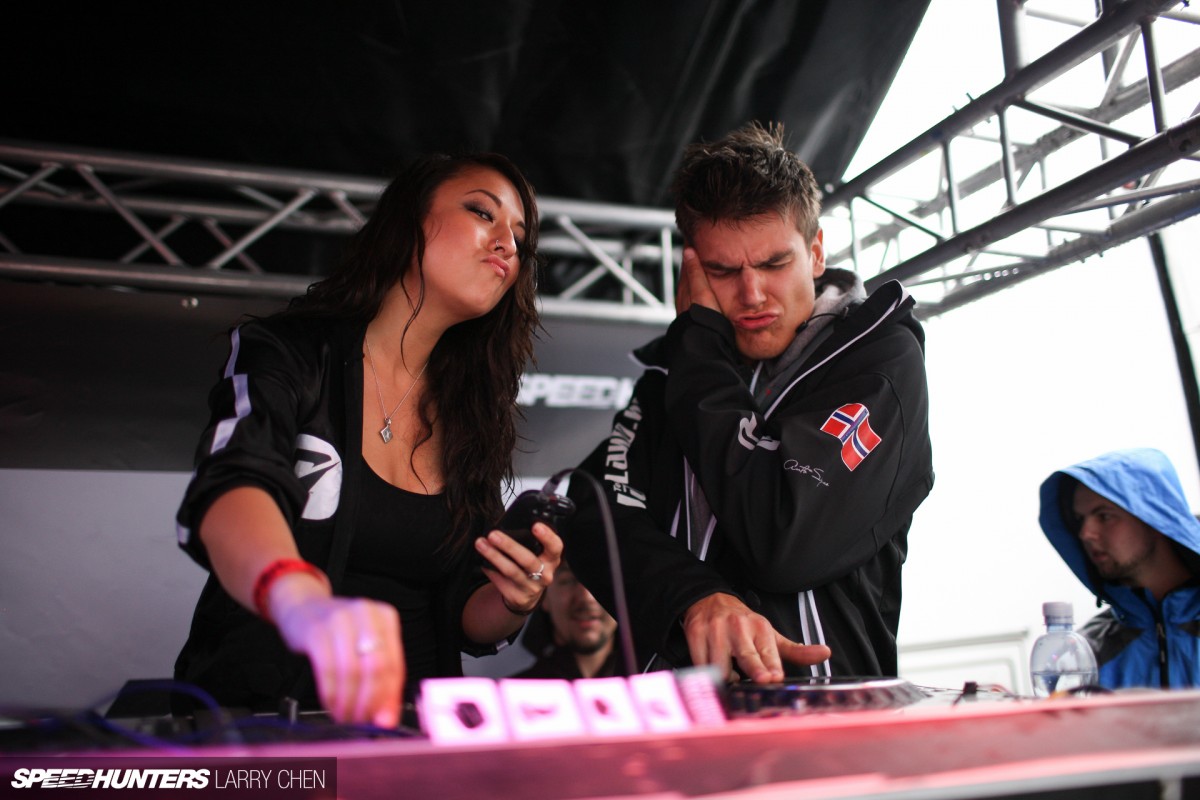 Thomas Rønningen
I have always said that Fredric has a mild form of schizophrenia. Dont get me wrong, he is almost sane – but once he gets behind the wheel of anything with four wheels he turns into this super-focused athlete. And I think that's why he does what he does so well. I've seen him take a shot at riding a moped once, and let's just say thank God he didn't start racing motorbikes!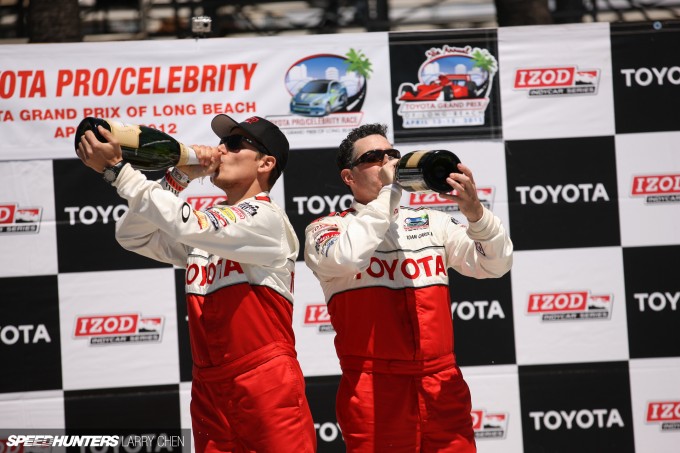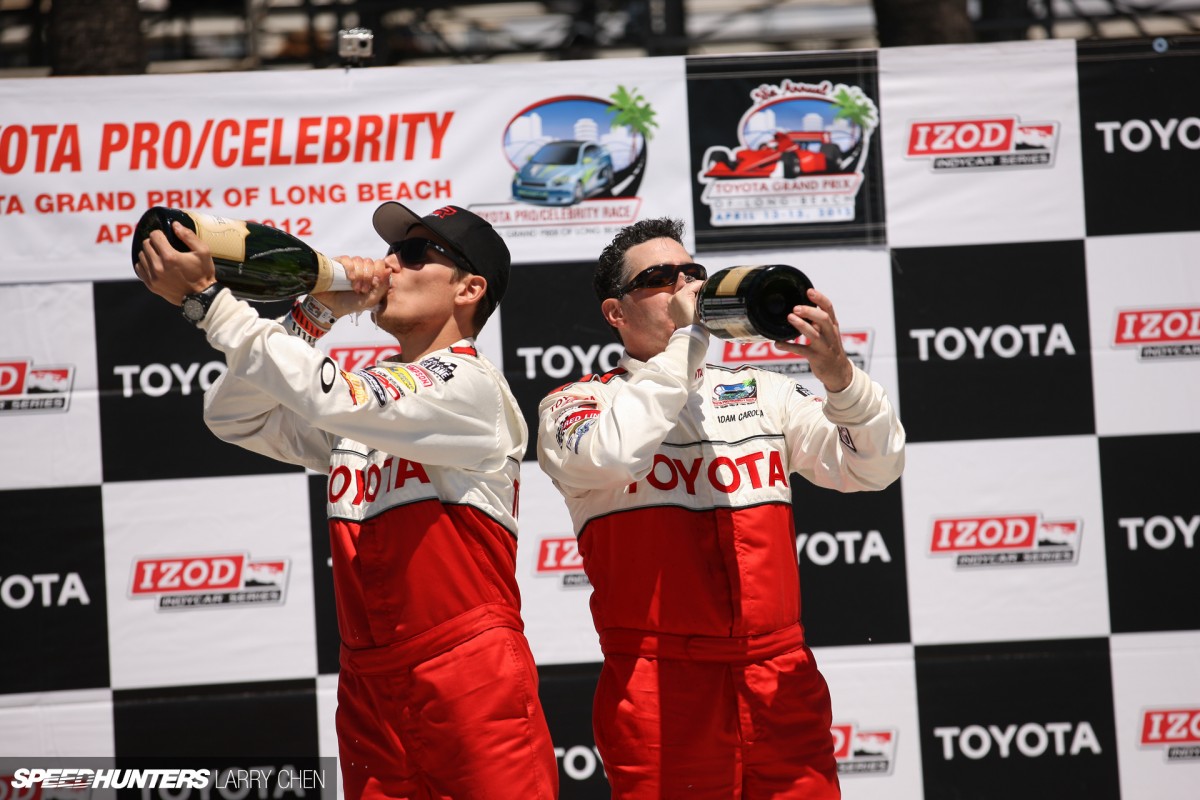 I have known Fredric for as long as I can remember and he has always had the ability to focus on the important things. Not only with the cars, the R&D and the racing in general, but also the people around him. That is the key to success.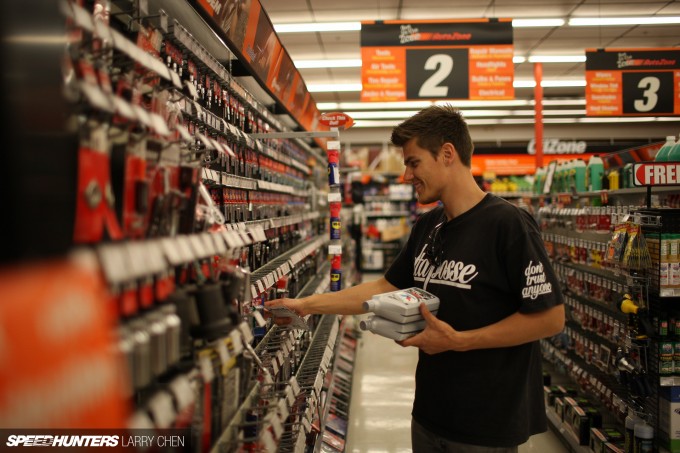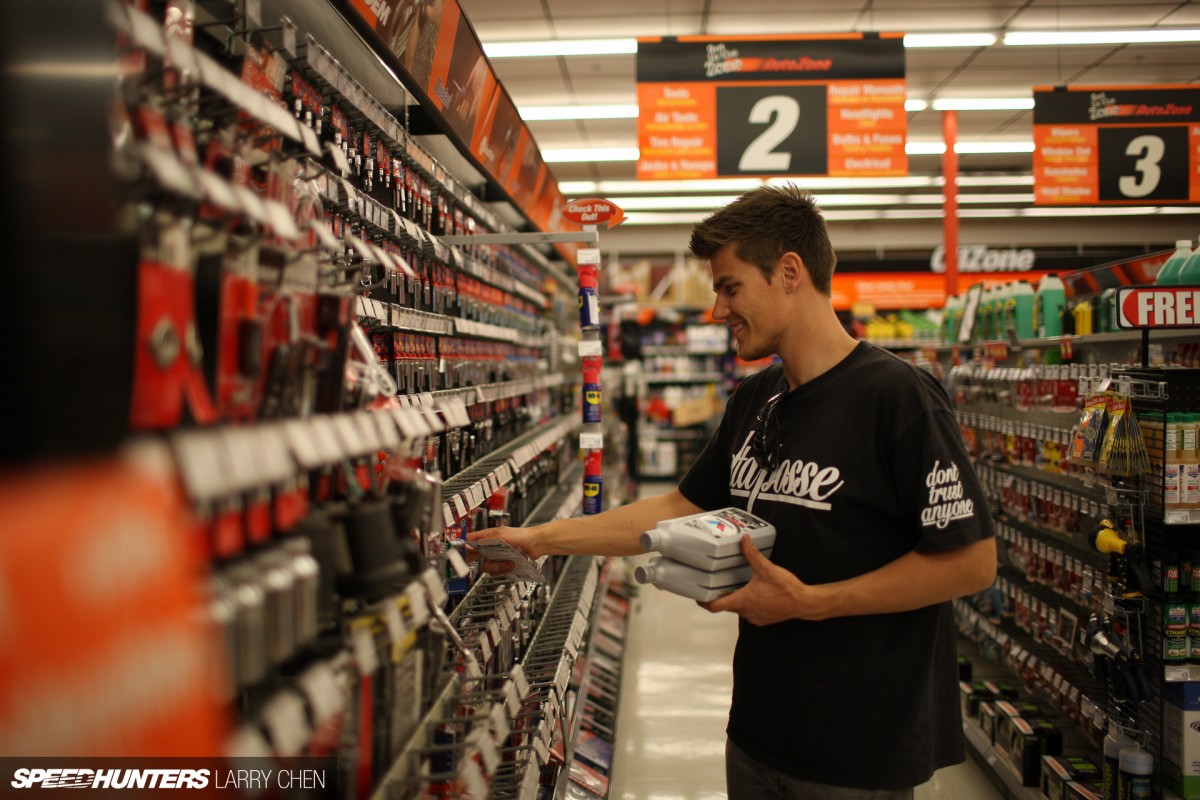 We have fiddled with everything from little steam engines, to R/C cars and boats, and when we were old enough: real cars.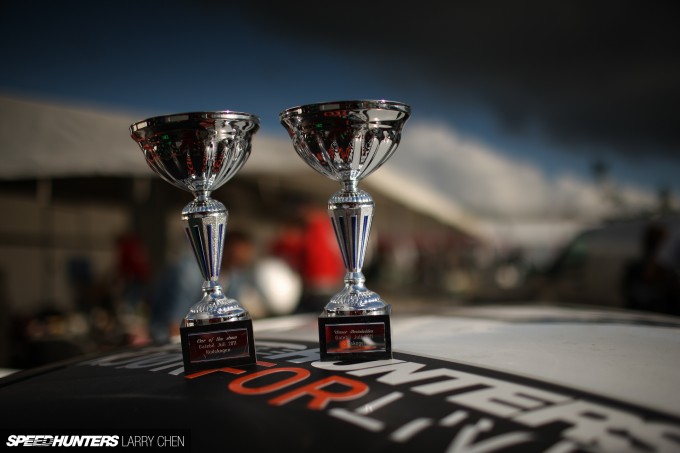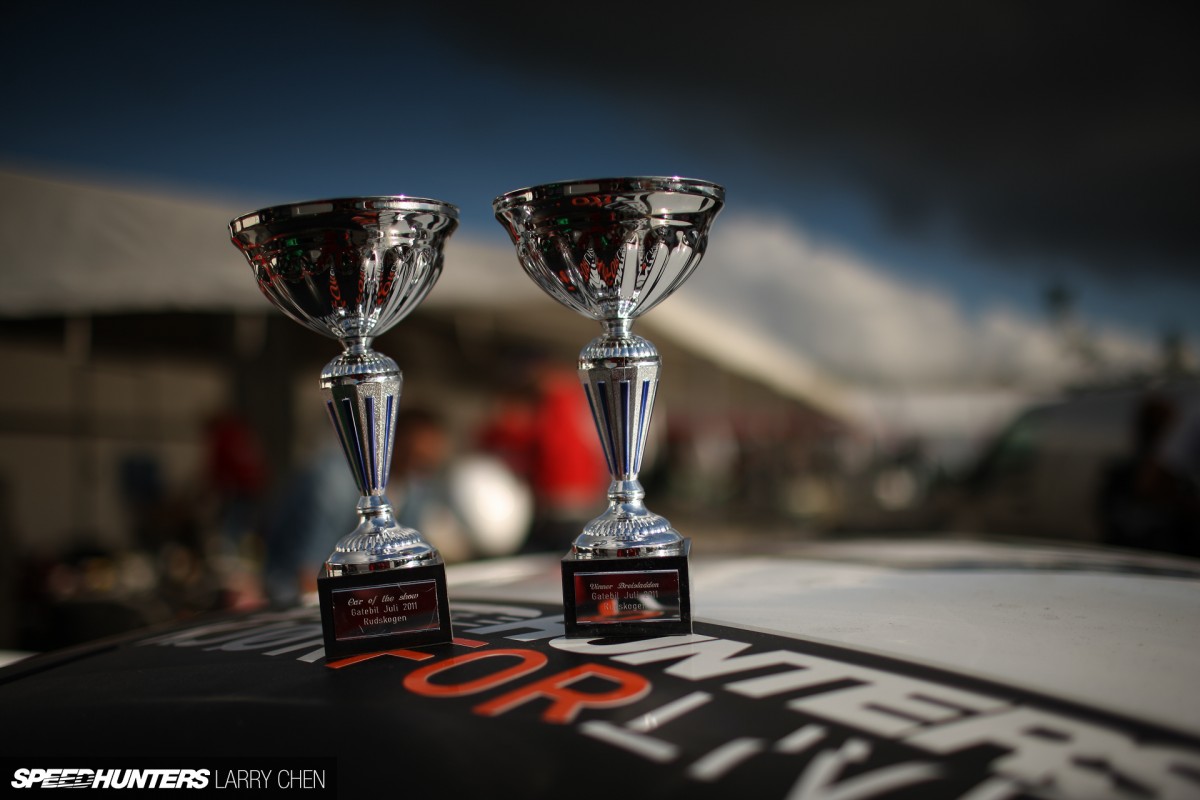 Ever since we started racing I have known he was going to do well. Back then we watched videos on YouTube and dreamt of 'one day…' We spent in excess of 6200 miles together in a van during the summer of 2008, travelling to Sweden, Finland and Norway. Which then culminated into the Red Bull Drifting World Championship.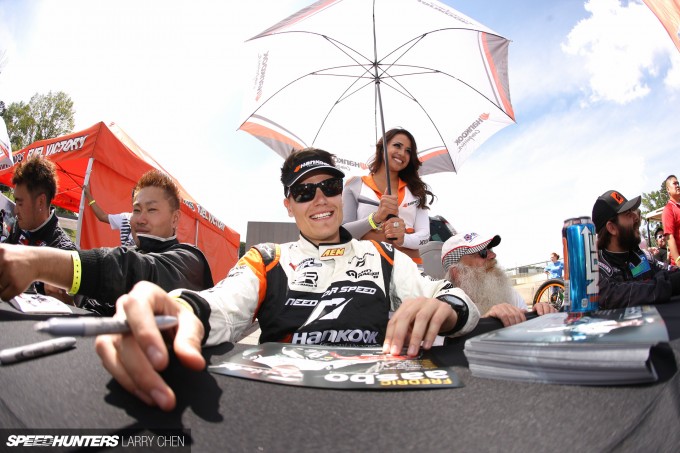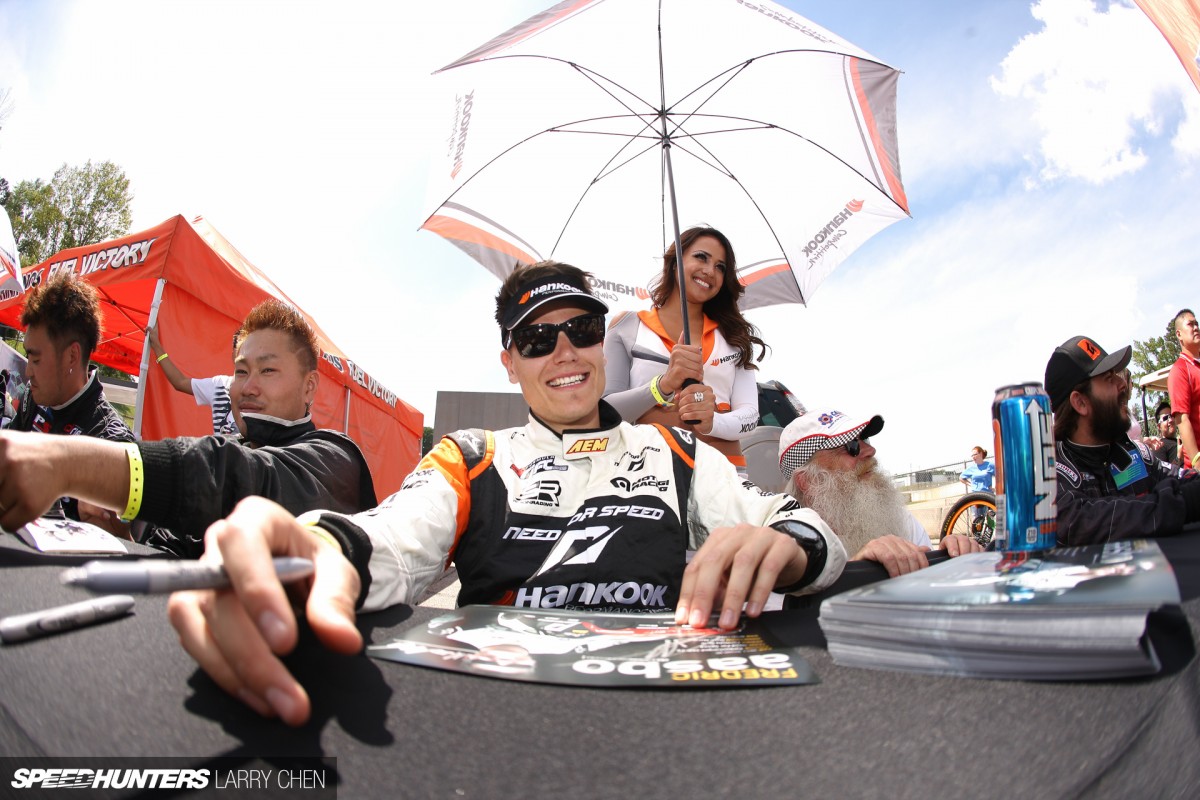 During the 2008 season we did an event in Finland. The plan was to drive to Stockholm and catch a ferry to Finland. The only problem we had was that the ferry was completely full. What did we do? We found another ferry… a ferry from Umeå to Vaasa. That is a 12-hour drive from our hometown, and the ferry was set to leave the docks of Umeå in 11 hours. The song 'East Bound and Down' from Smokey And The Bandit comes into mind. After roughly 620 miles with almost no stops and zero sleep we arrived in Umeå with 20 minutes to spare. Close call! We went on to win the event, but we made sure to catch the correct ferry on the way home.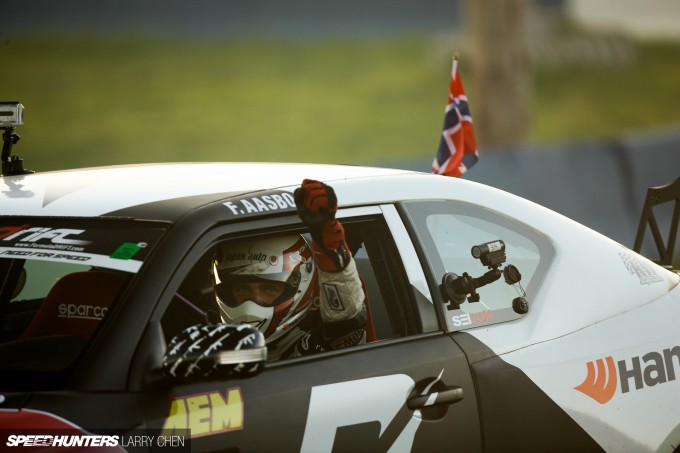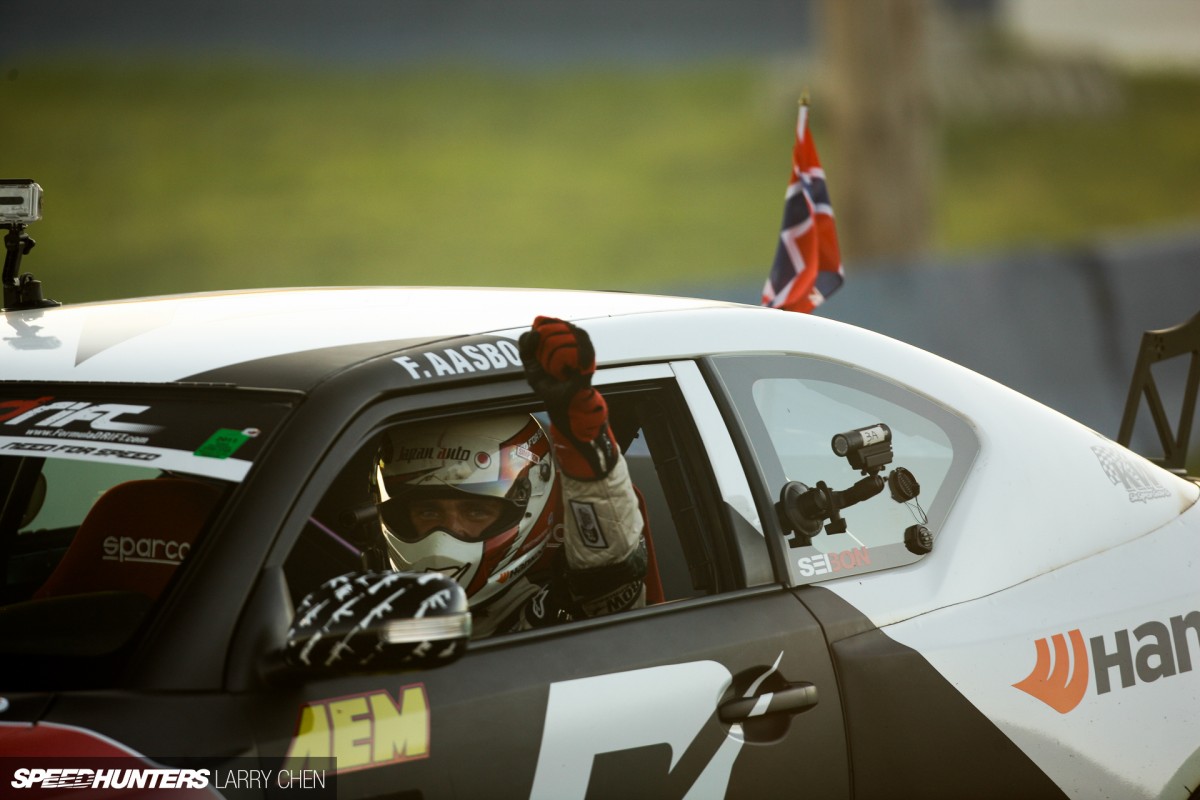 I think that pretty much sums up the years we have been doing this. There is always something unexpected that happens and somehow it always works out in a way. It all depends on how you solve the situations that appear. And one of Fredric's strengths is problem solving and seeing solutions out of a dire situation.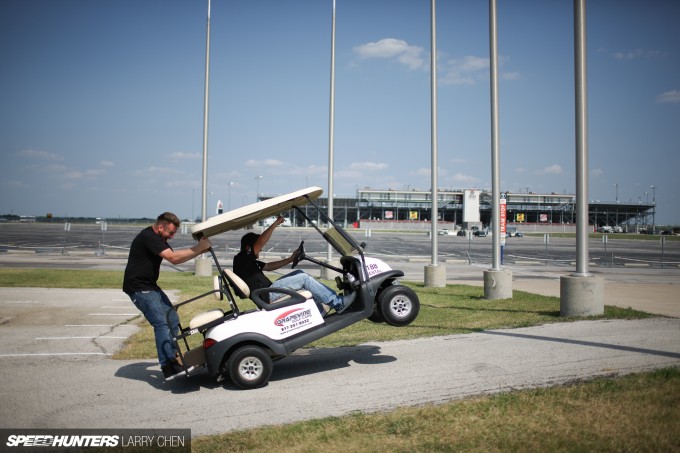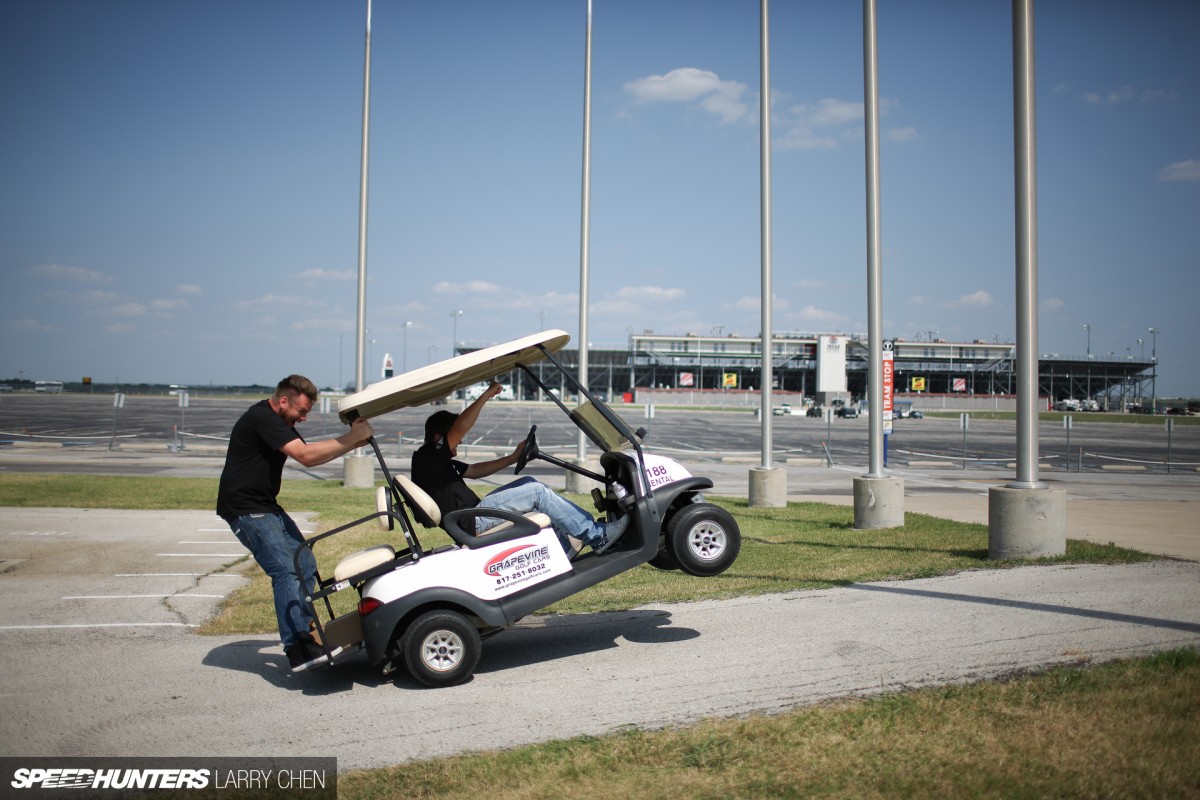 I don't know how many hours and late nights we've spent in the garage or how many miles we have covered in the van over the years, but that doesn't really matter when you get to experience the result of all the hard work. Speaking of hard work, he is the one that has done the hardest work.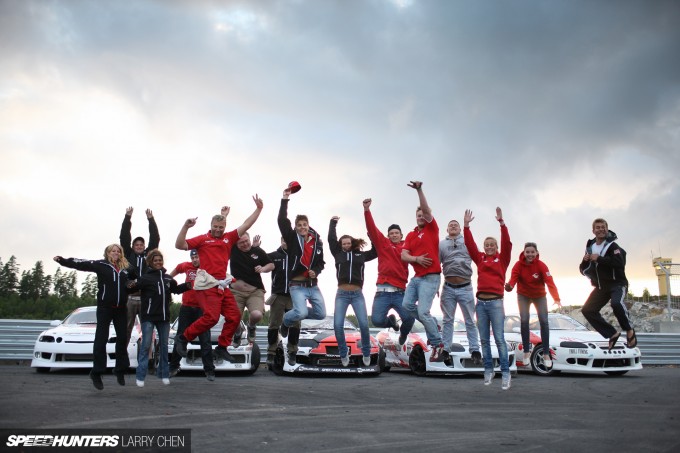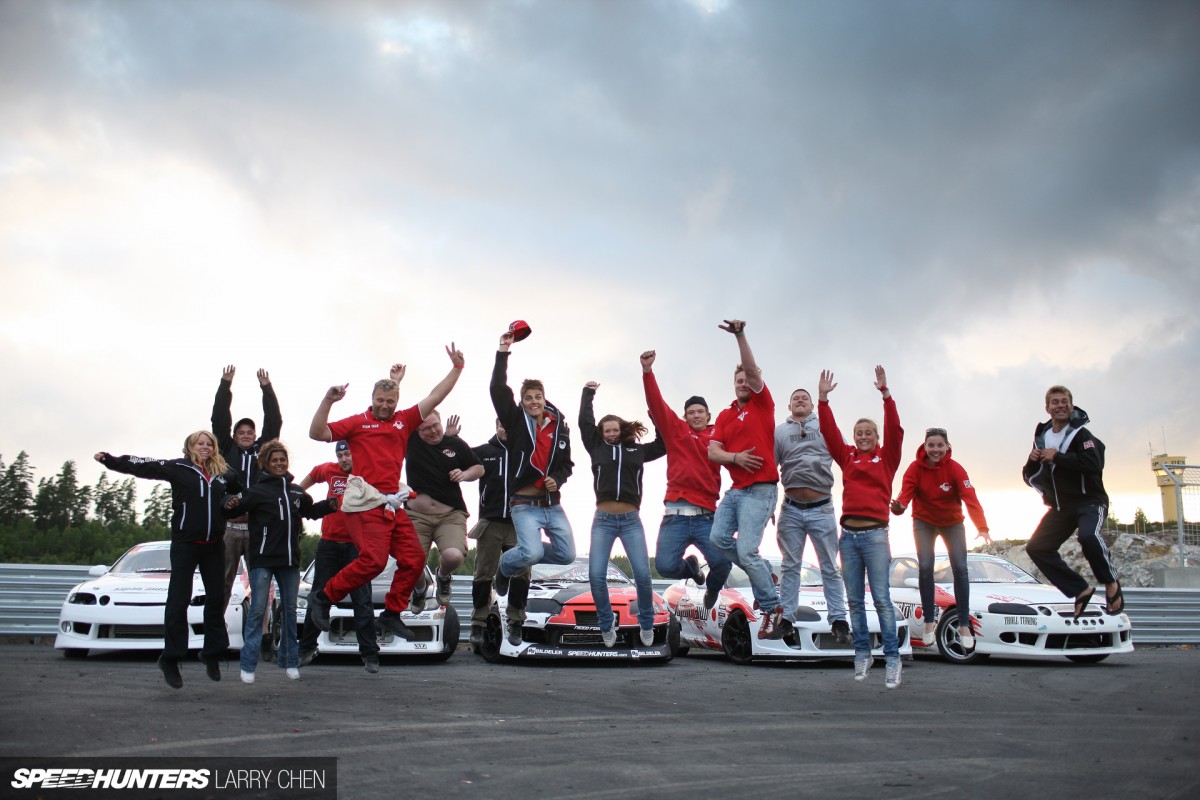 We have been there and helped him along the way, but he has sacrificed the most to get to where he is today.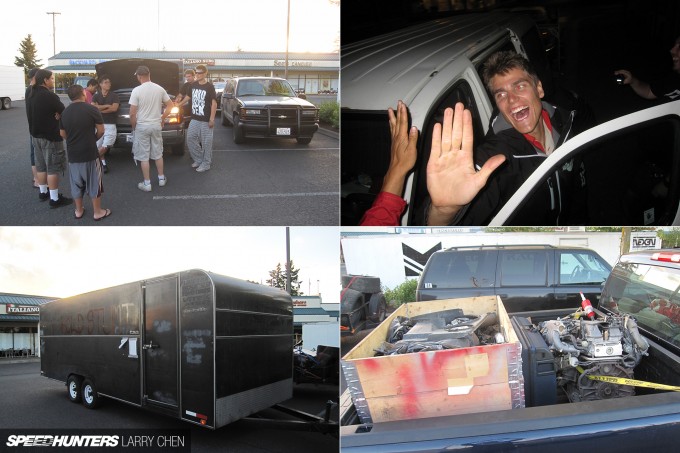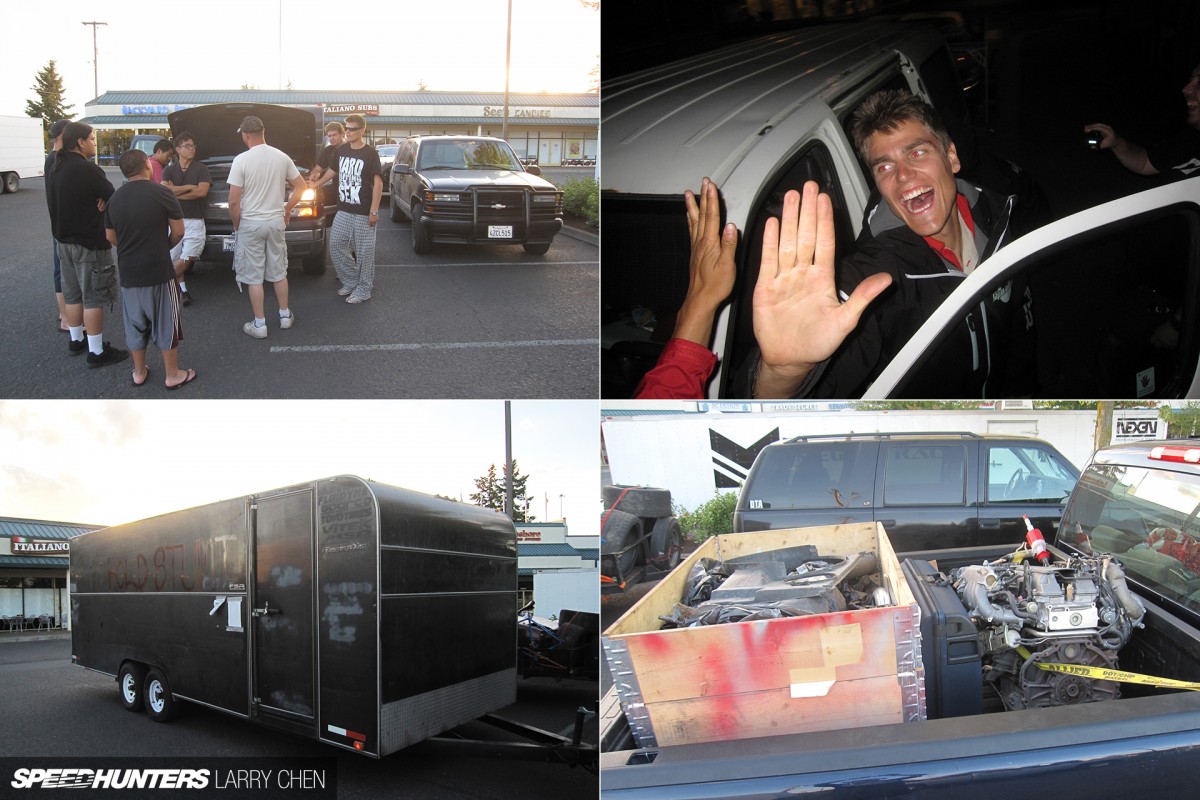 When we first started out money was the big issue, but again Fredric's ability to focus on the right things somehow made it work. He is a very humble guy and even though he has 'made it', he is still a genuinely grounded and nice person.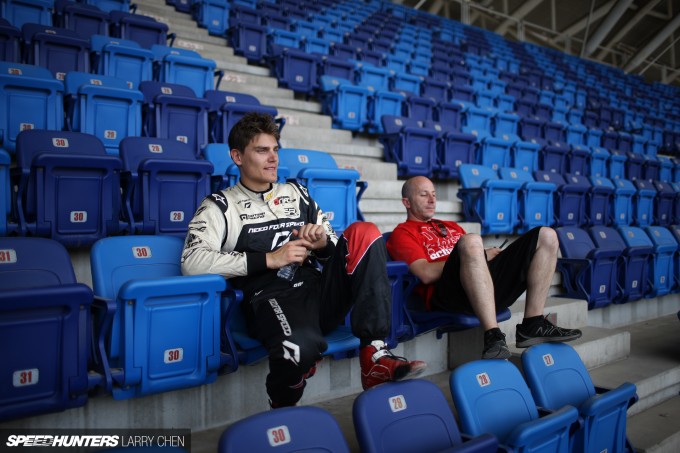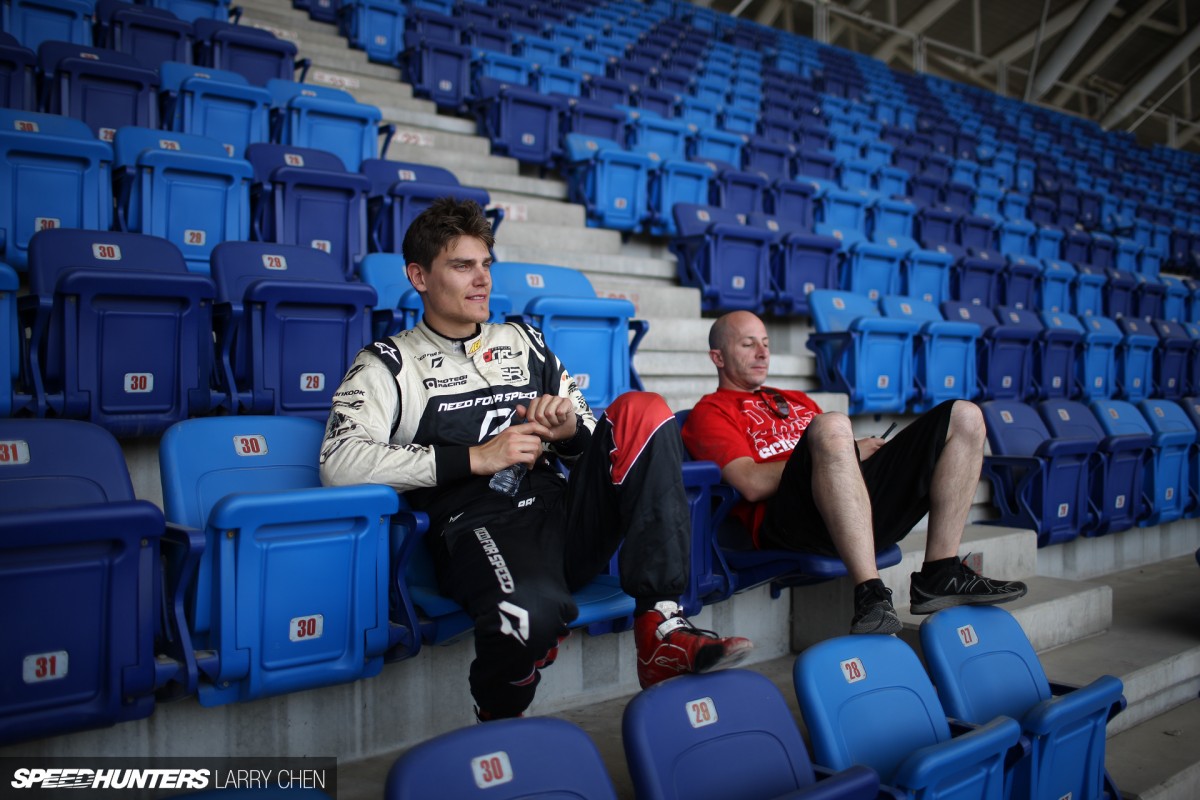 Stephan Papadakis (Team Owner, Crew Chief)
When I first saw Fredric drive, I saw a deep focus and ability to adjust and improvise, while in critical situations, showing the ability to be in the 'zone.' This raw talent just needed some time to mature.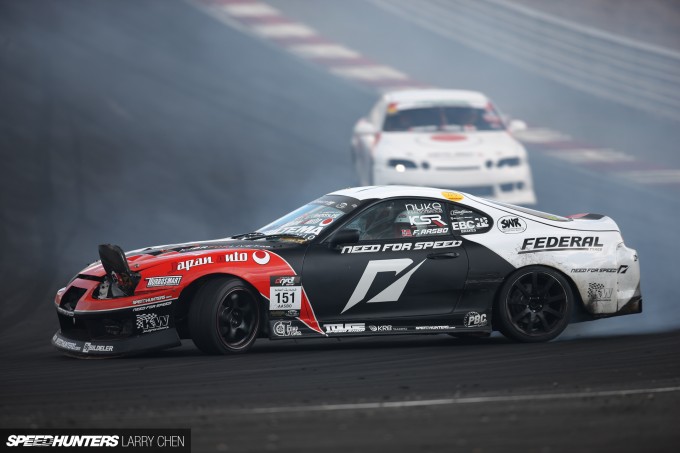 The first time I met Fredric it was the same… He had the ability to speak well and say the right things, but his off-the-rack driving suit and beat-up car covered up the professionalism hidden underneath.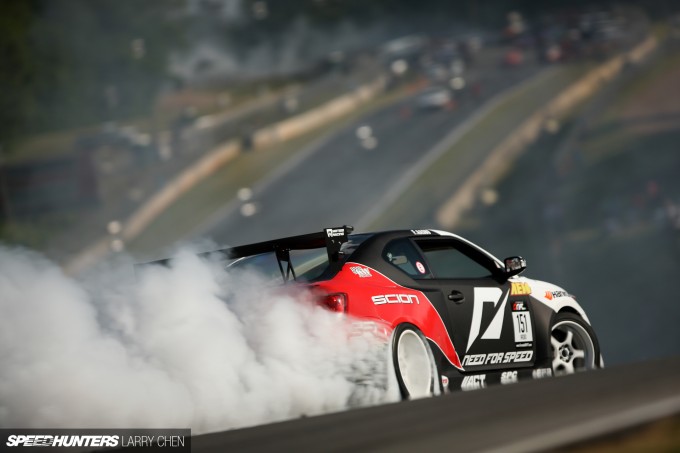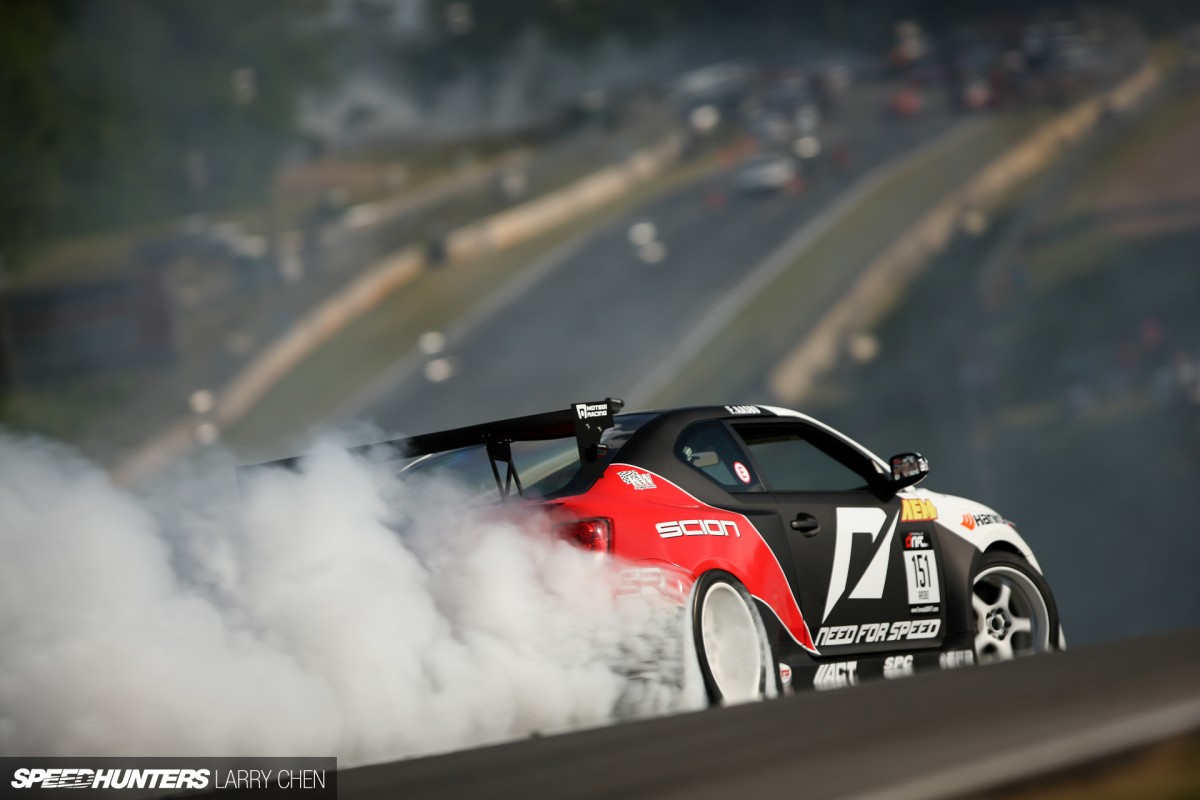 I'm not the only one to see the qualities. Many of his peers and people in the industry were chatting of Fredric's charm and talent. As he has now shown, he indeed has the skills to rise to the top.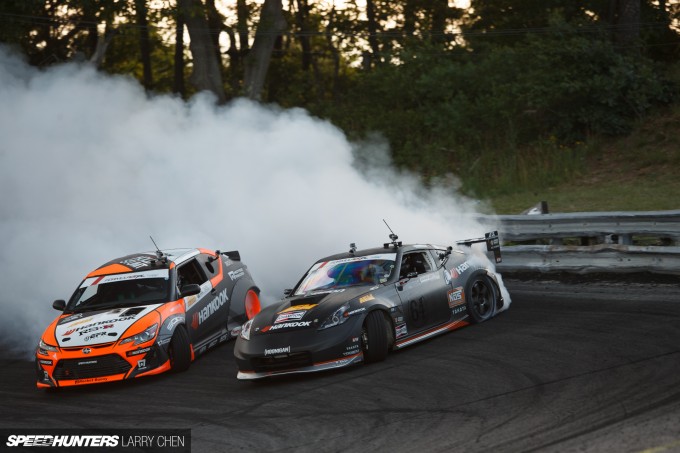 It is often humbling to work with Fredric, as I have learned much from him, even with his relatively new entry to motorsport. I think now his rookie status is long gone and he can be described as a winning veteran of both drift and motorsport. It is my pleasure to work with such a talent.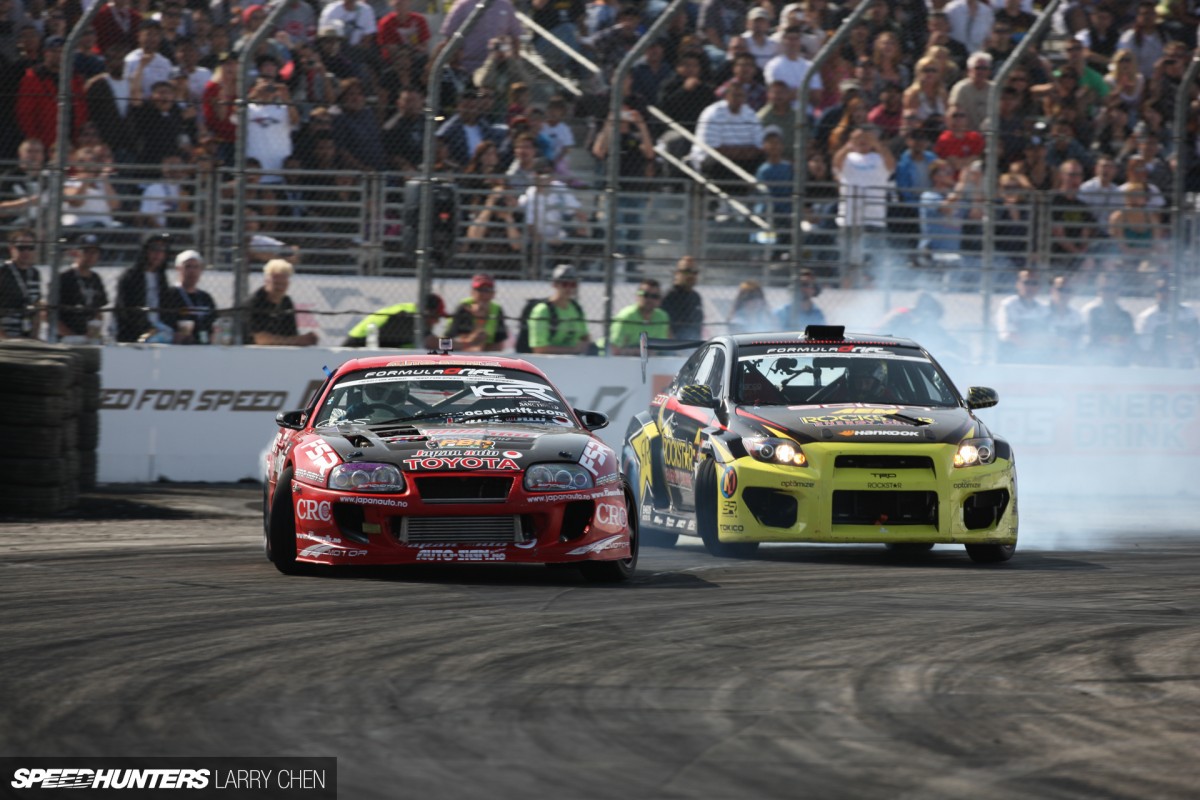 Espen Olsen (Toyota Of Norway)
Our modest contribution to the rookie season in the US back in 2010 kicked off a partnership that has grown deeper and wider for every year. There are many skilled drivers out there, but few that can match Fredric's true respect for people and his humbleness and dedication to fans and the public in the paddock. On the track he shows a different side.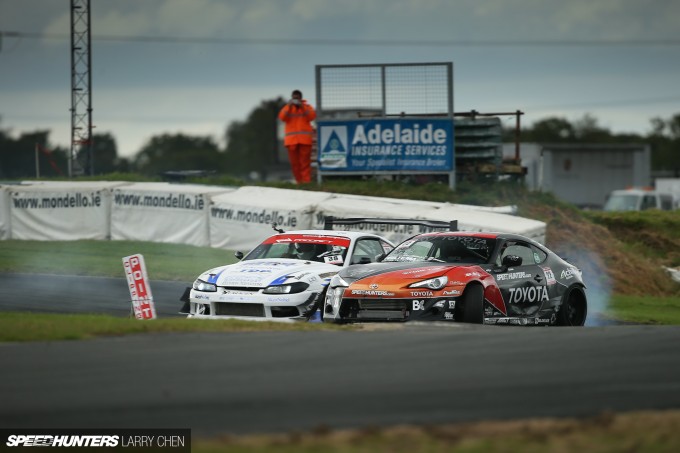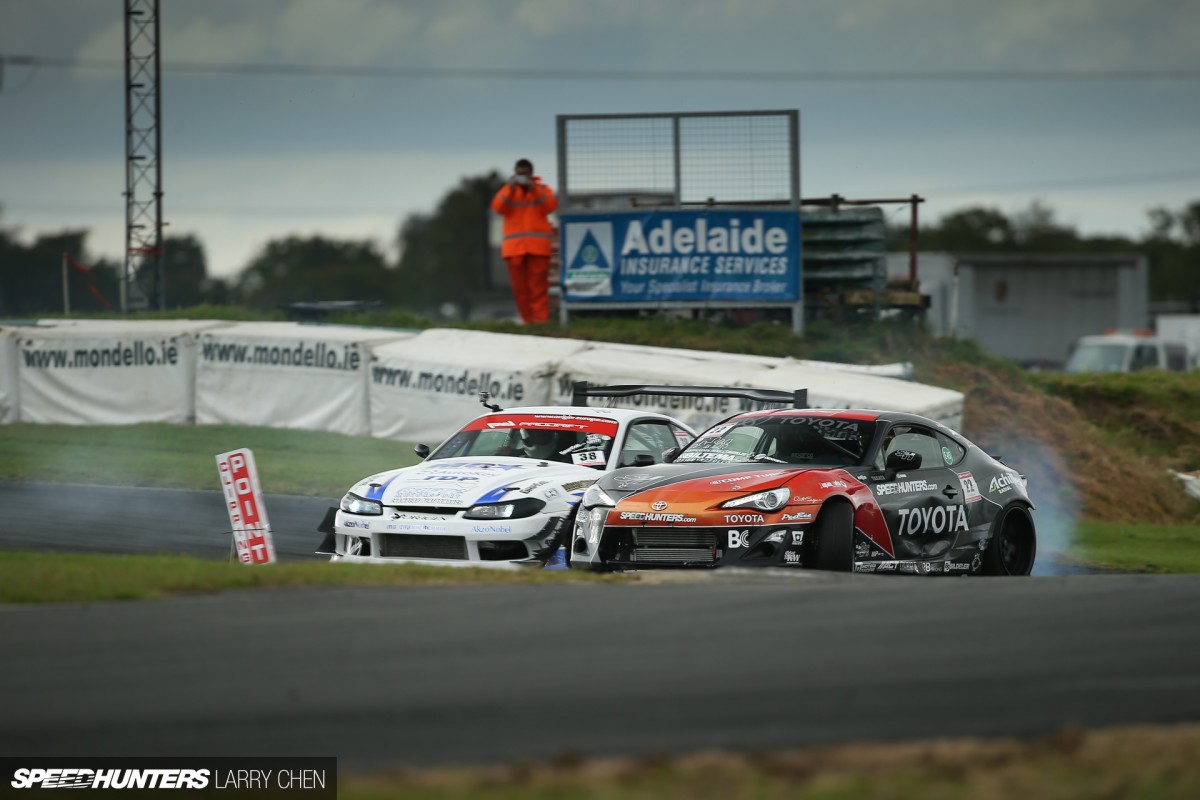 Anyone who has ridden shotgun in the GT86-X has seen the other Fredric. The stone cold, calm professional sportsman who will stop at nothing to win. Always charging hard – always in total control. He always looked like a winner. Seeing him finally taking the #1 spot on the podium in Formula Drift makes it official; Toyota Norway could not have wished for a better ambassador! Congratulations!
Little Red Supra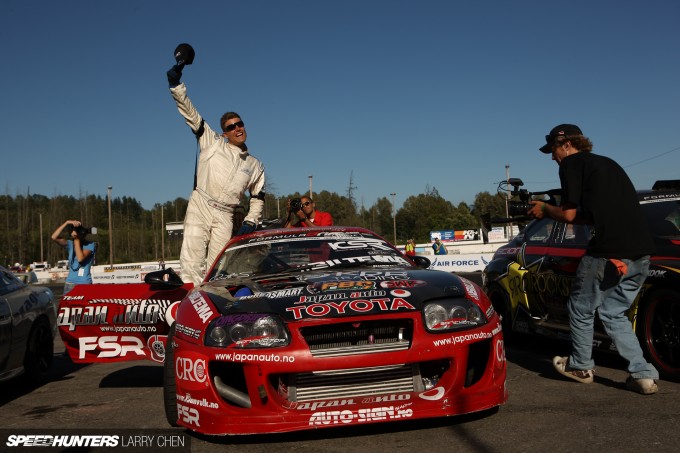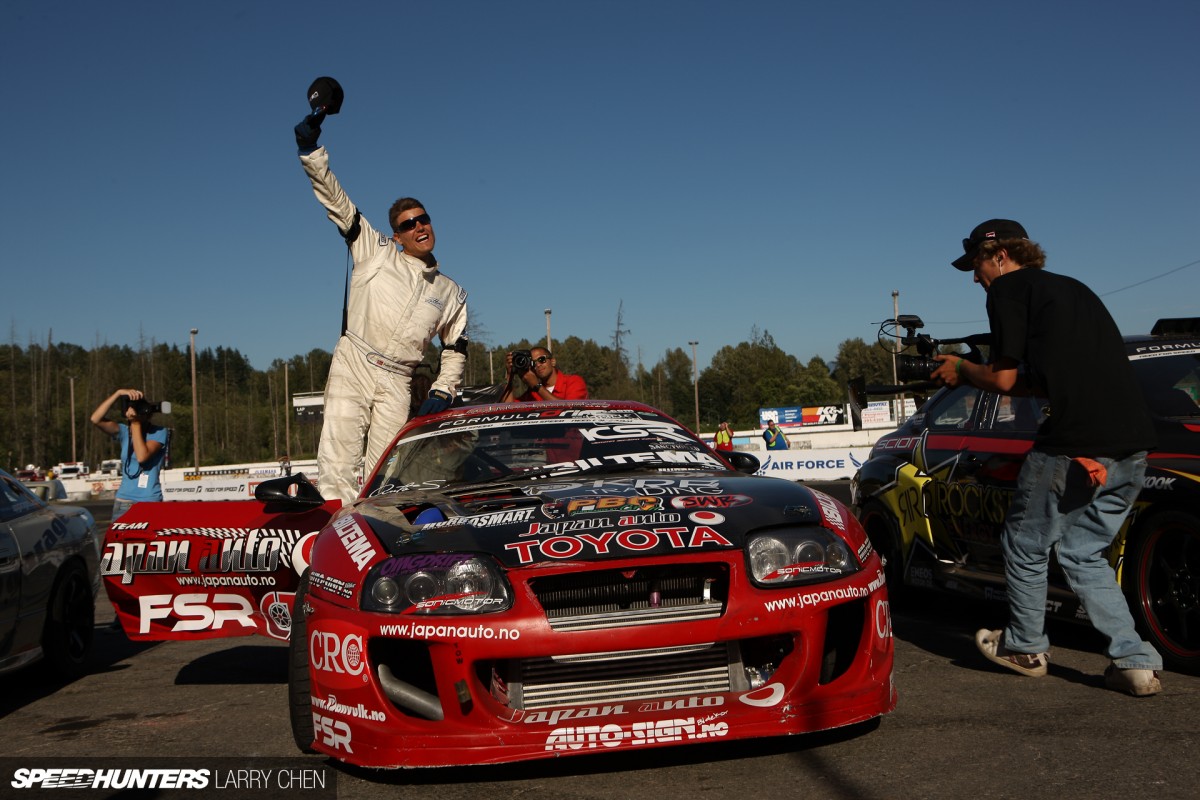 Aldo Villagran
What's up kid! I still remember you were that tall white guy pounding out your red Supra rear quarter so you could go at us for our third 'One More Time' in Seattle (2010). At that point I said 'This kid has it! Who the heck is he?"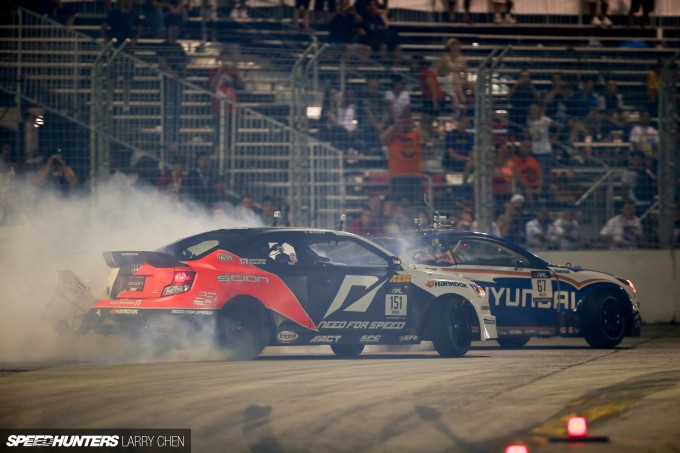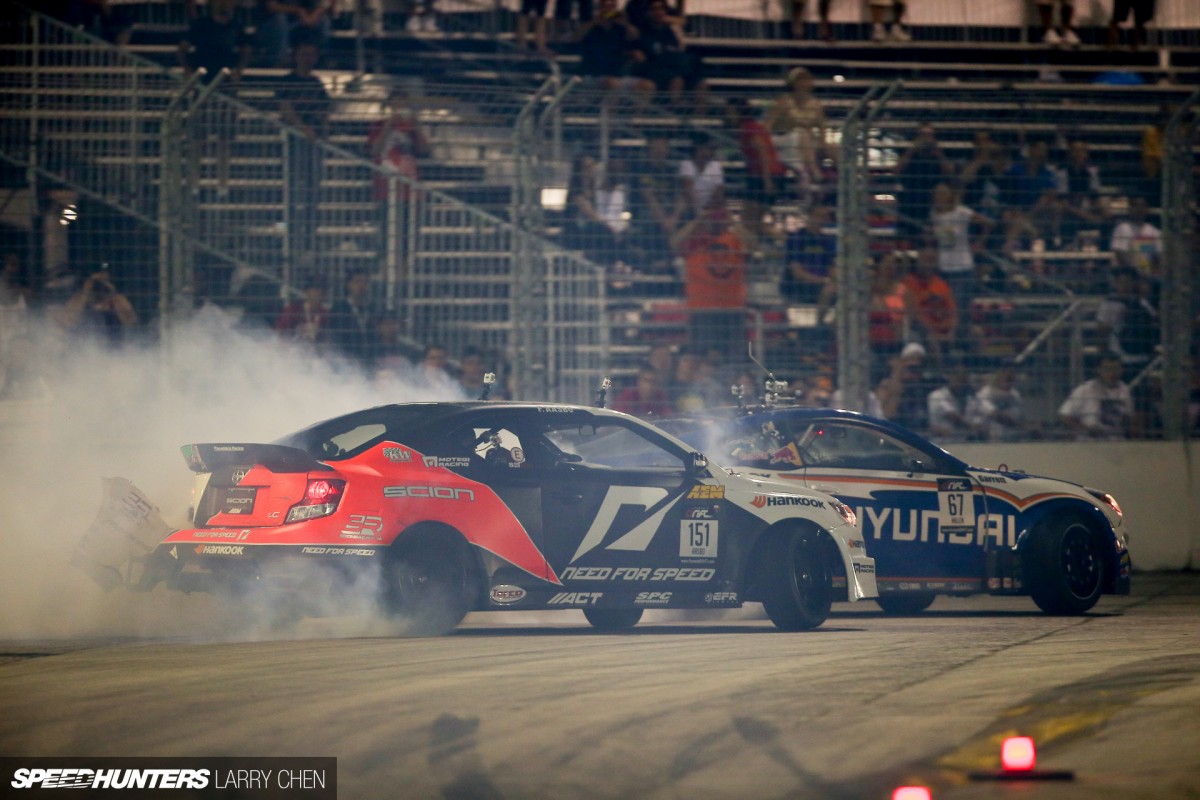 Then, to my excitement, you ended being our driver the following year with Papadakis Racing (2011-present).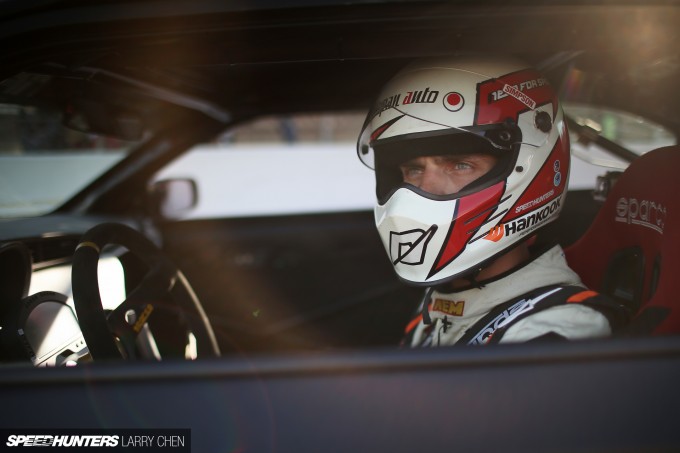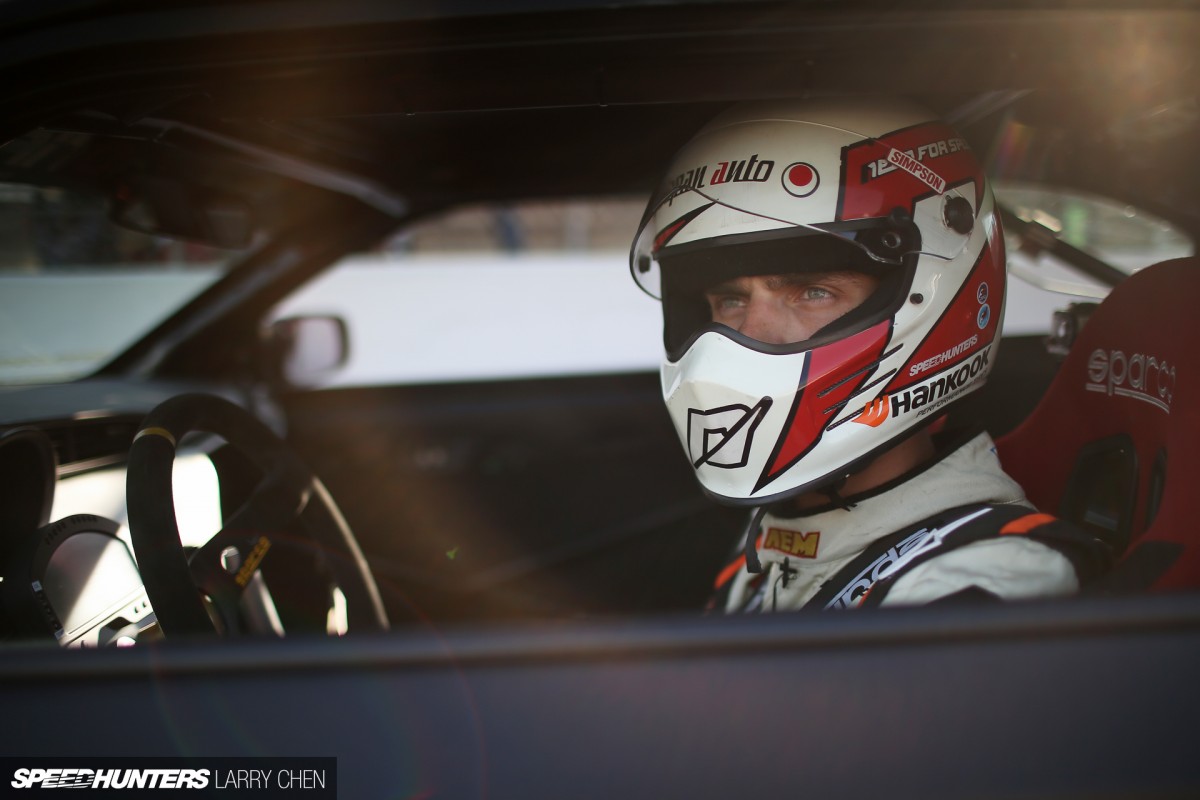 Although I'm not part of the team this year I'm still following your progression. Keep up the good work man and remember: 'The the only one that can beat you is you! Keep your head clean and have fun doing it.' *HIGHFIVE*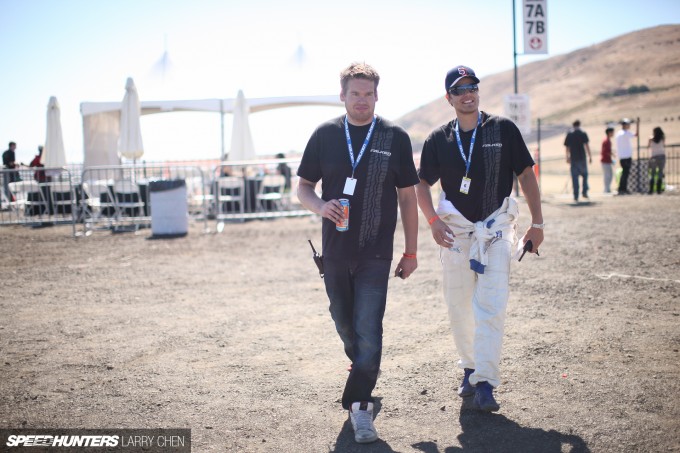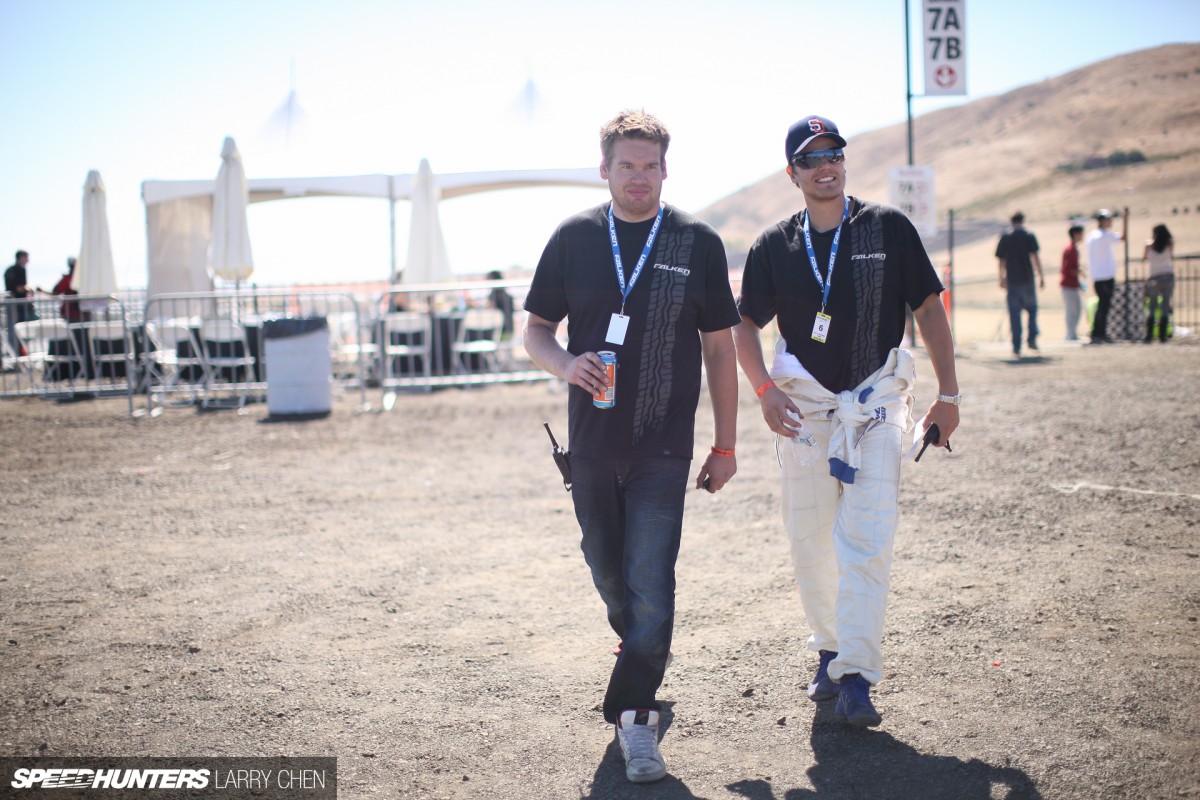 Steffen Moy
There is only one reason I was working with Fredric. I truly believe he is number one in this game – both as a driver and 'that media guy'. His first top podium finish is a huge step. I knew it would come.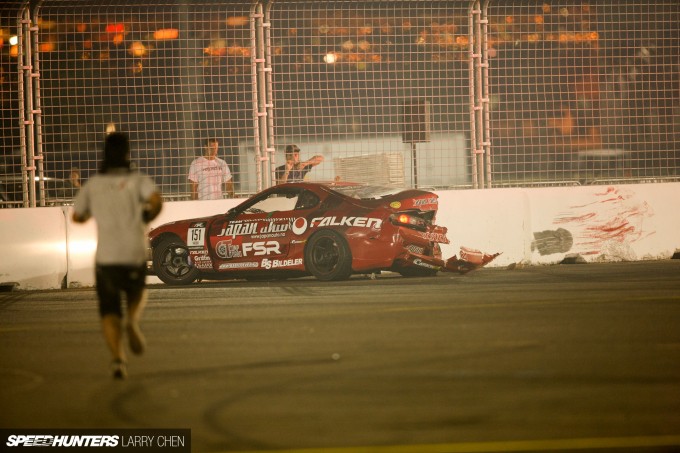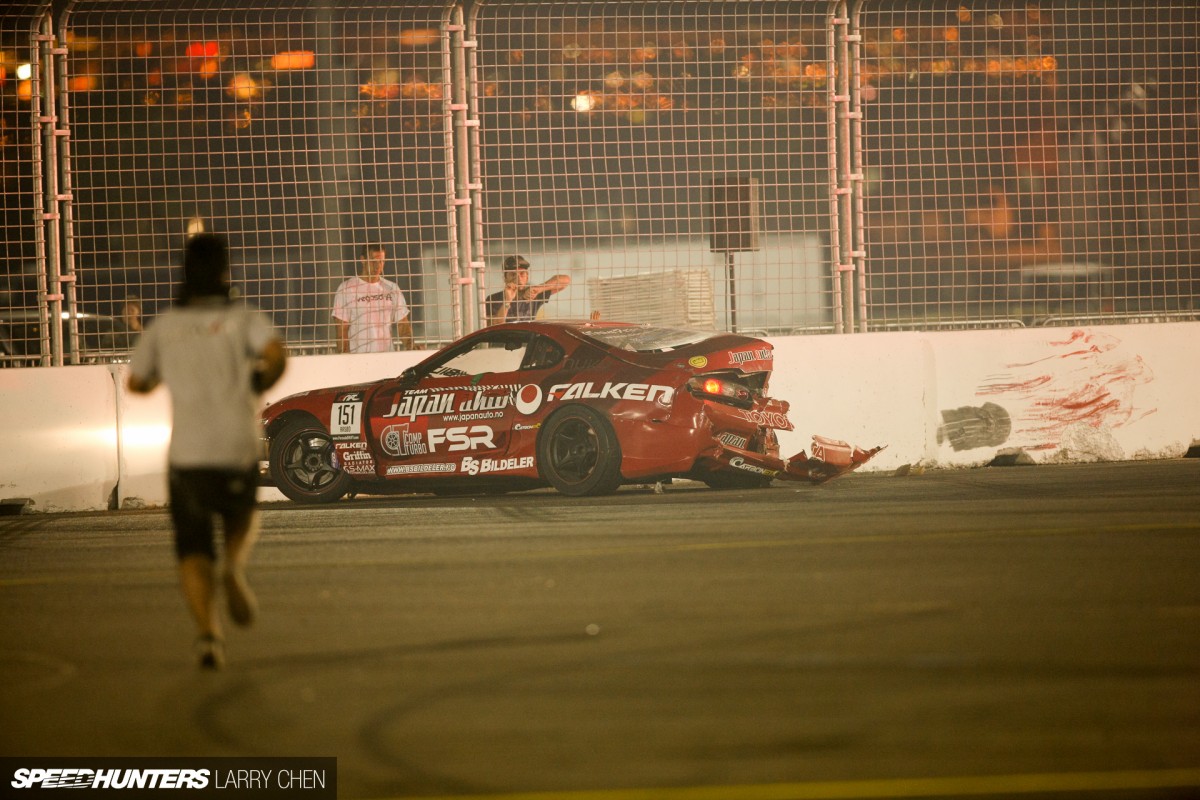 And I know he will take the championship one day. Just because he is working hard with the things he believes in.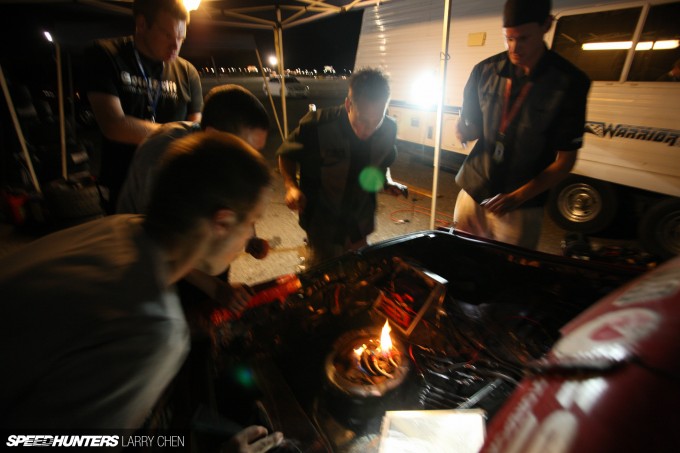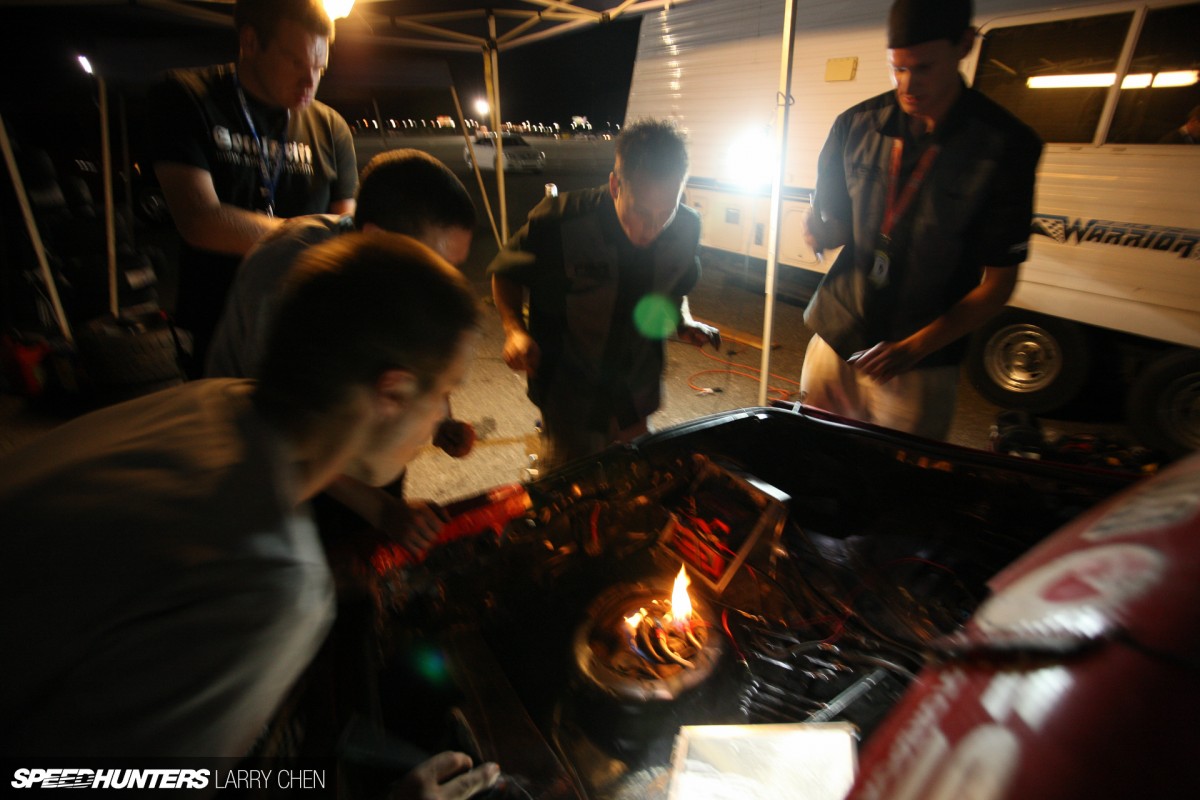 Hard work pays off, Fredric. It's just that simple.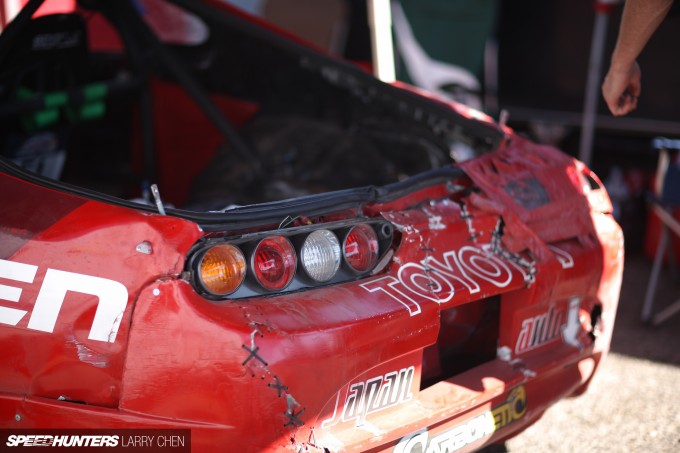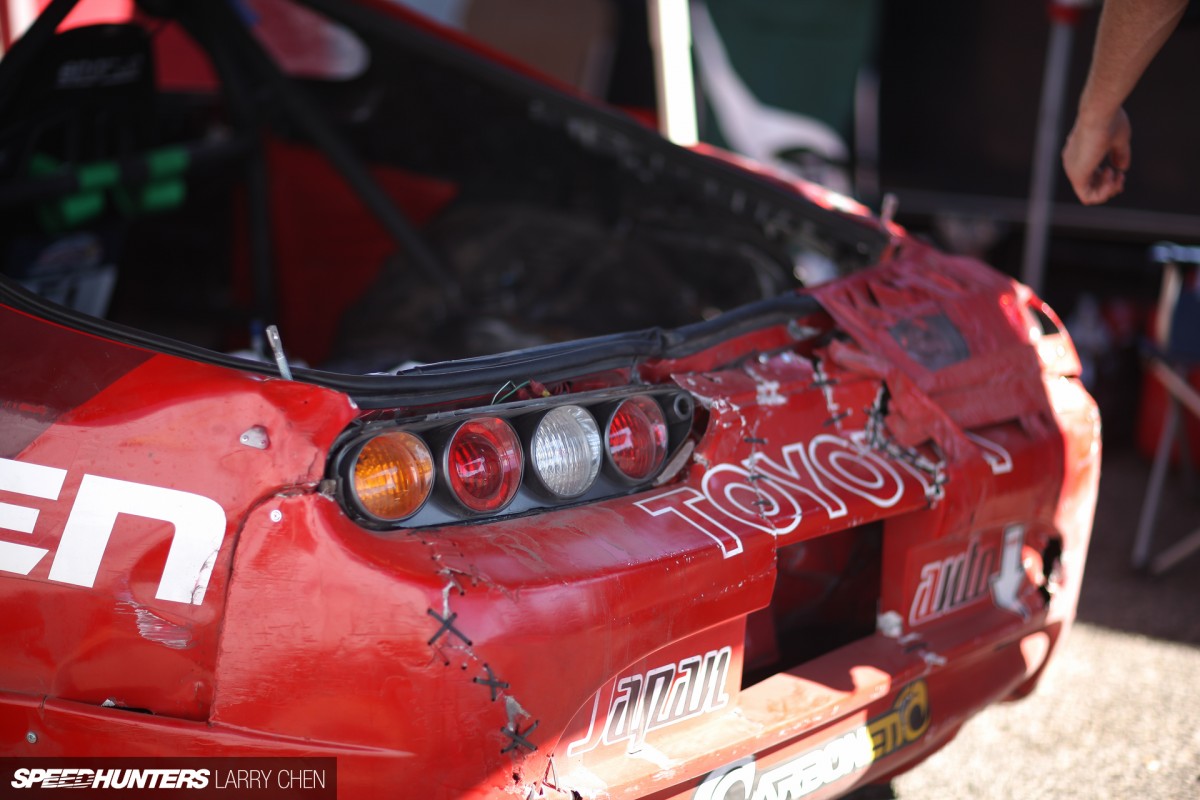 Shawn Hillier (Papadakis Racing)
When I first watched Fredric driving 'Chucky' I saw a different 'flare' entering our drift world. His style was different and he looked insane with his extreme angles. Fast forward to hearing the news about Tanner not drifting with us anymore there was a conversation about who would we want work with. Who 'has it'. The list was really, really small.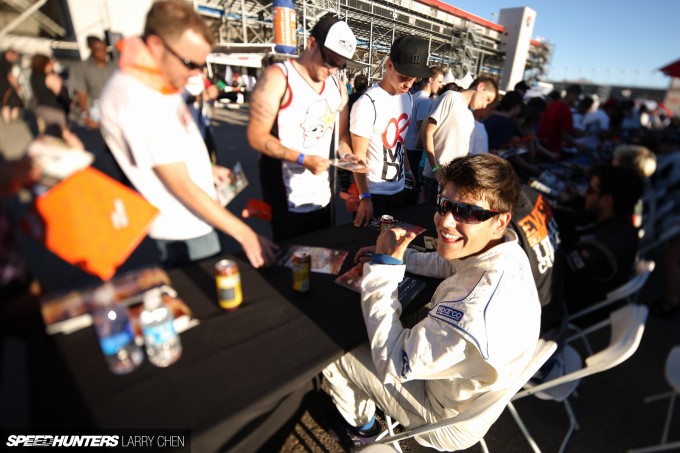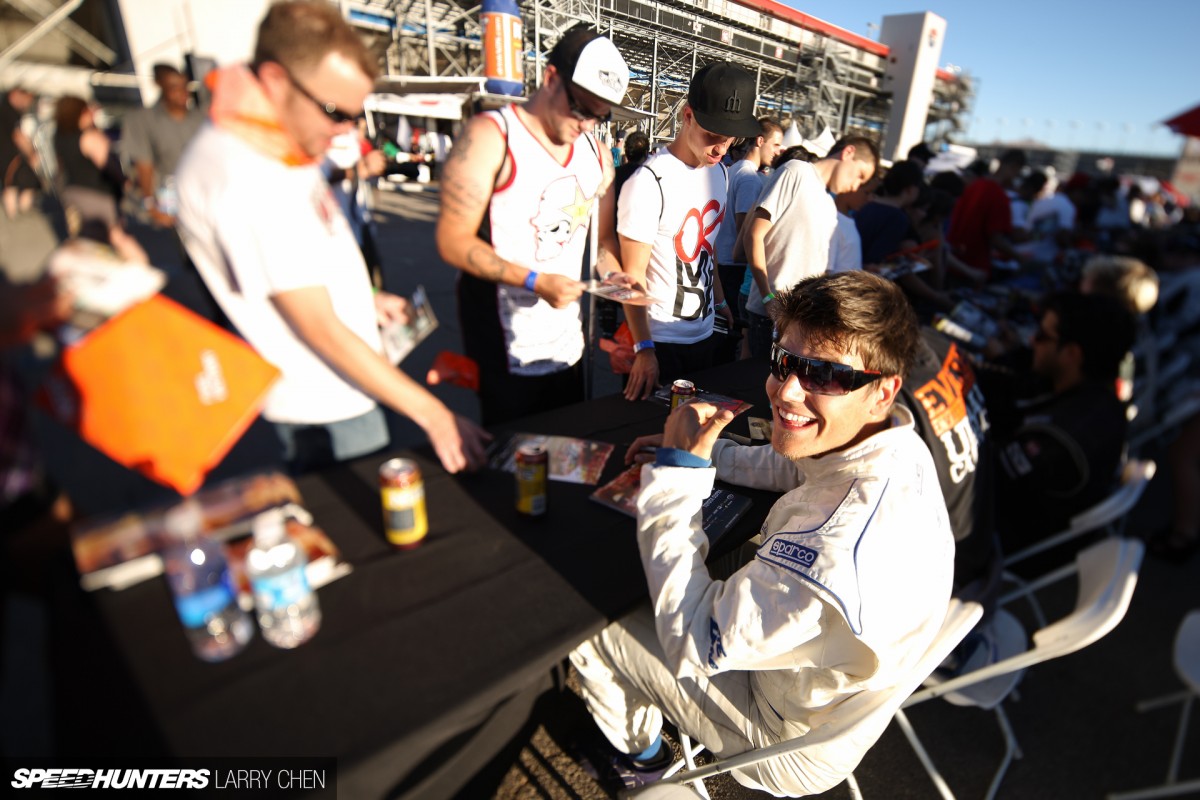 We got lucky enough to be able to get Fredric Aasbø on our team. We were all super stoked to be able to have him as part of Papadakis Racing. You could just tell with Fredric that he has something special. Skill level. Excellent with people. Focus. Wanting to learn as much as possible. Very well spoken.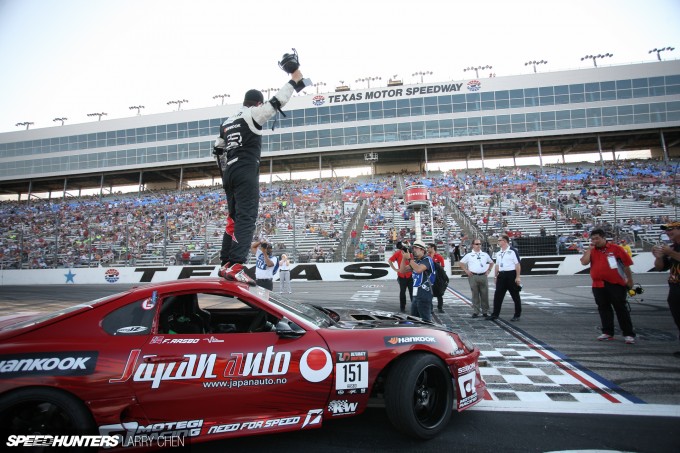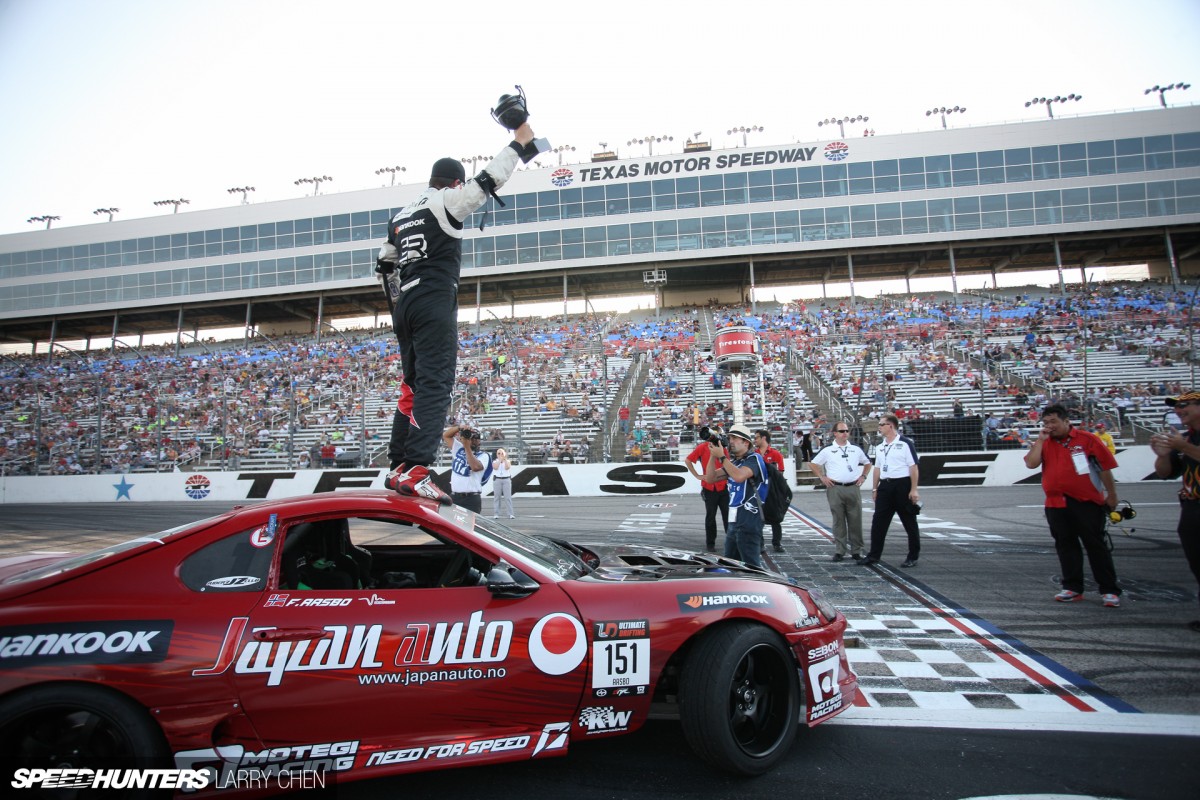 He has the package to be a top drifter – no doubt about it. In my eyes he has achieved it. Fredric, you're awesome!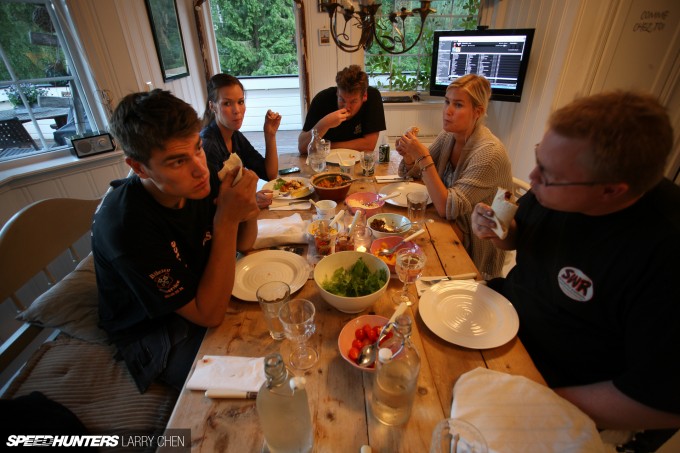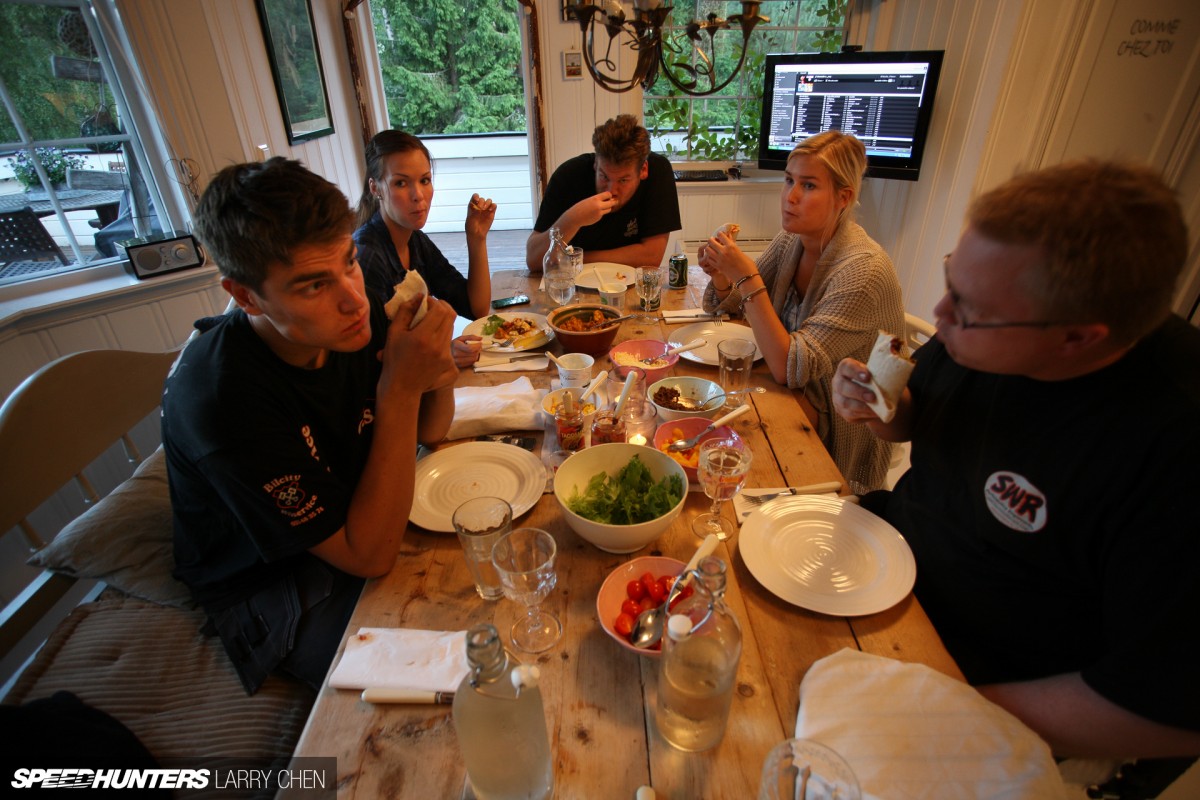 Camilla O. Aasbø
I've always looked at my brother as being something else. Growing up as Fredric's little sister and watching him push forward in life, I quickly realized this one thing about my big bro. He's not average when it comes to anything.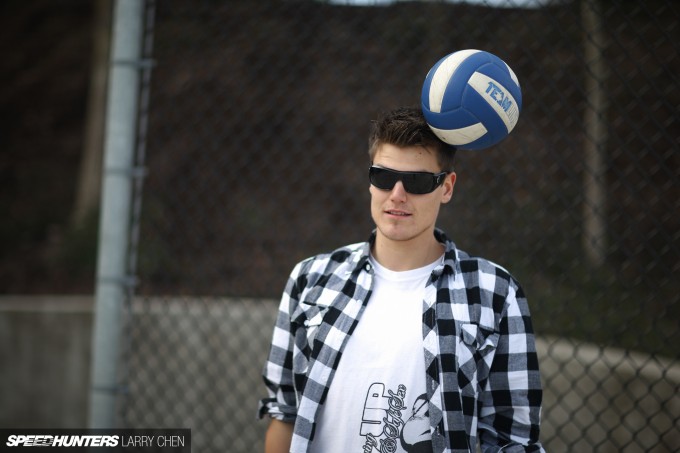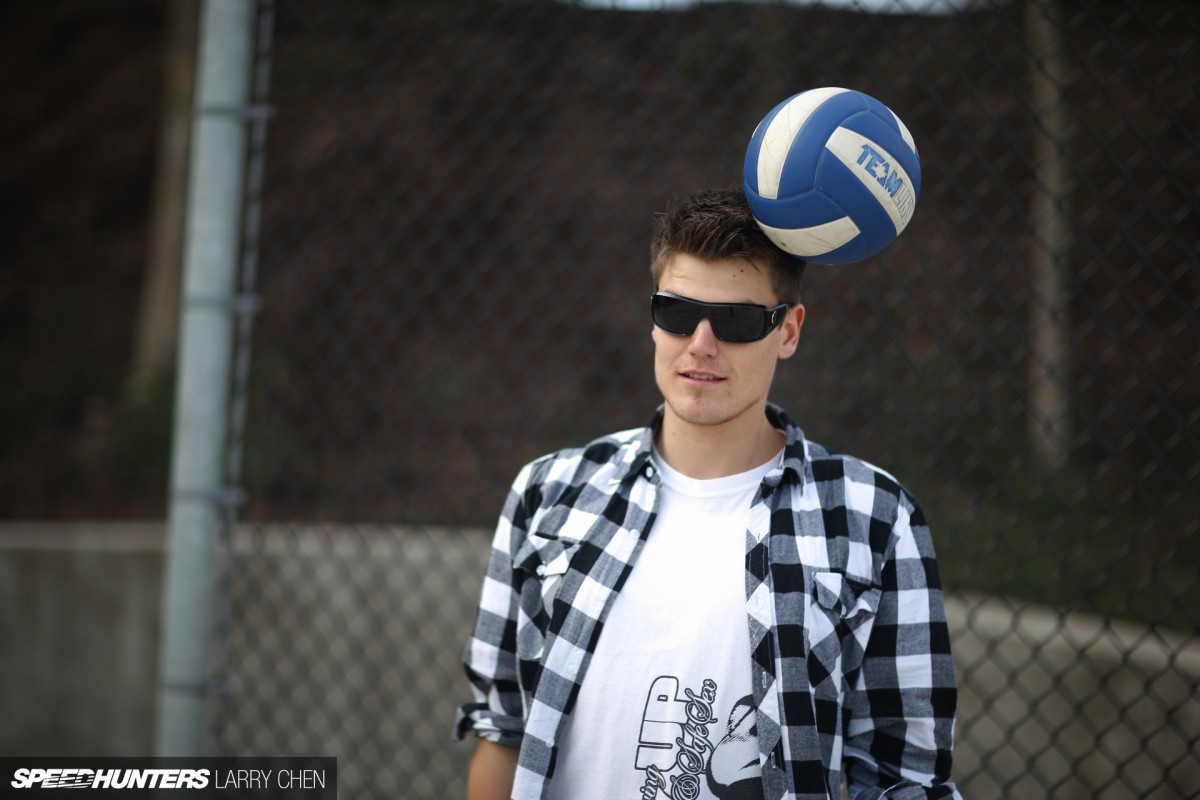 He would either nail whatever he'd be trying to accomplish or he would suck at it. However, his track record through the years has also shown me why he really is someone unique. He always seemed to nail the bigger tasks in life over the less challenging ones.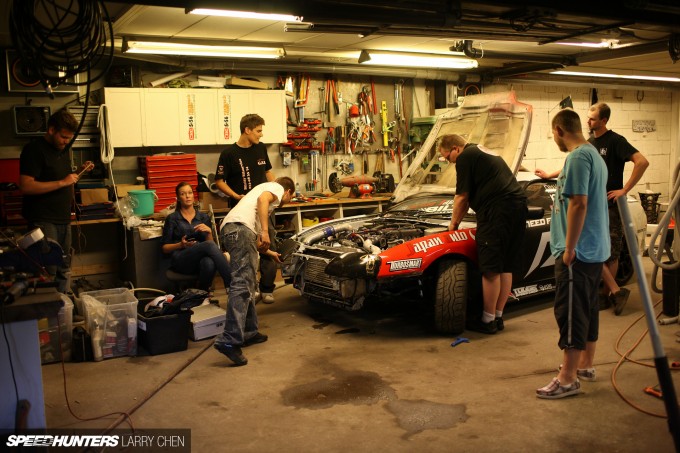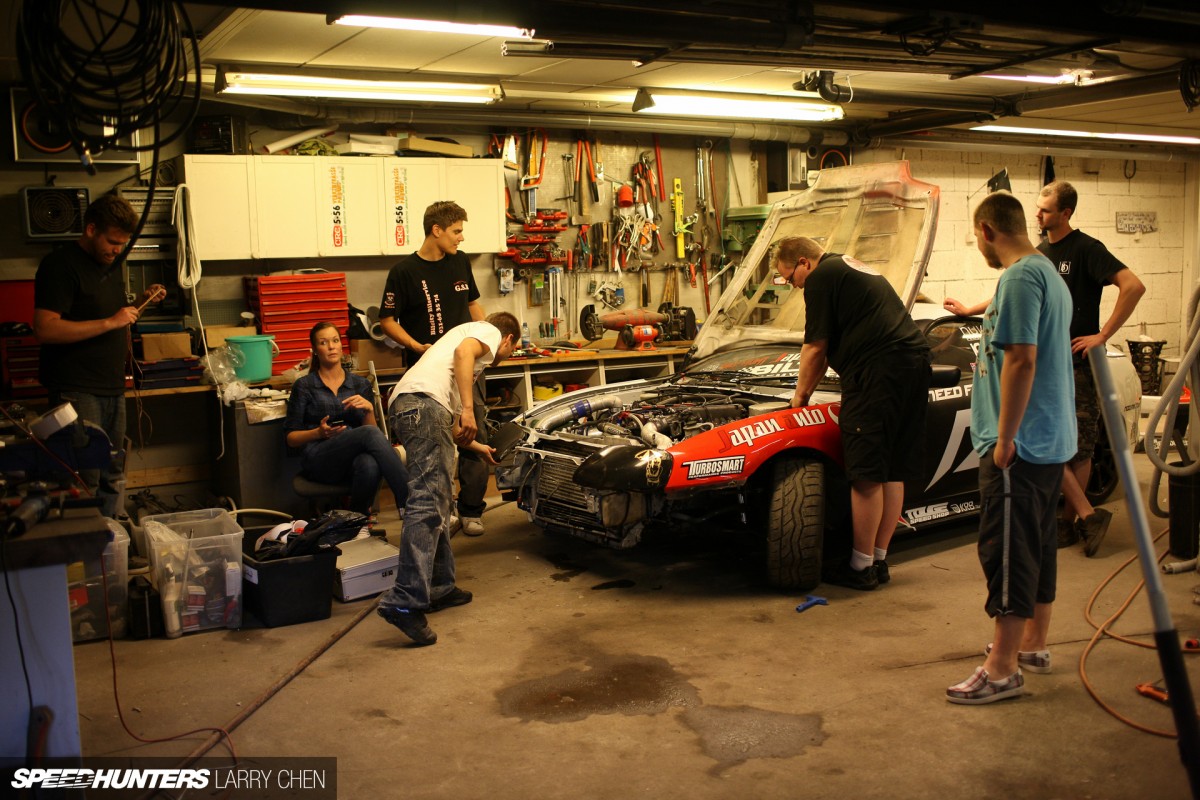 A task such as being on time or starting a washing machine properly cannot be claimed to be on his list of specialties. Racing cars like a boss and hosting TV shows, on the flip side, is no biggie to my big bro.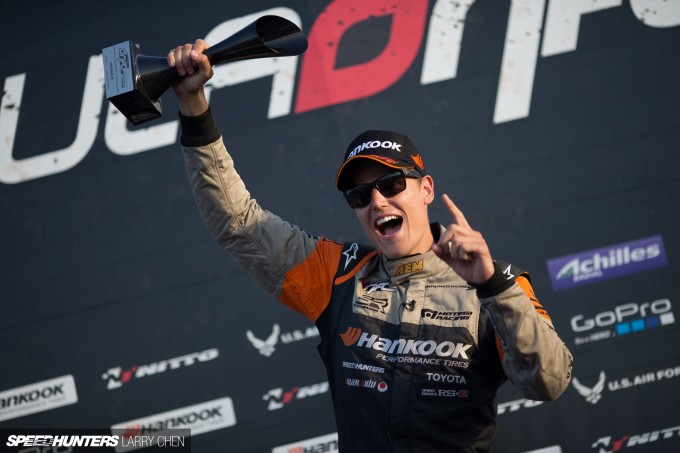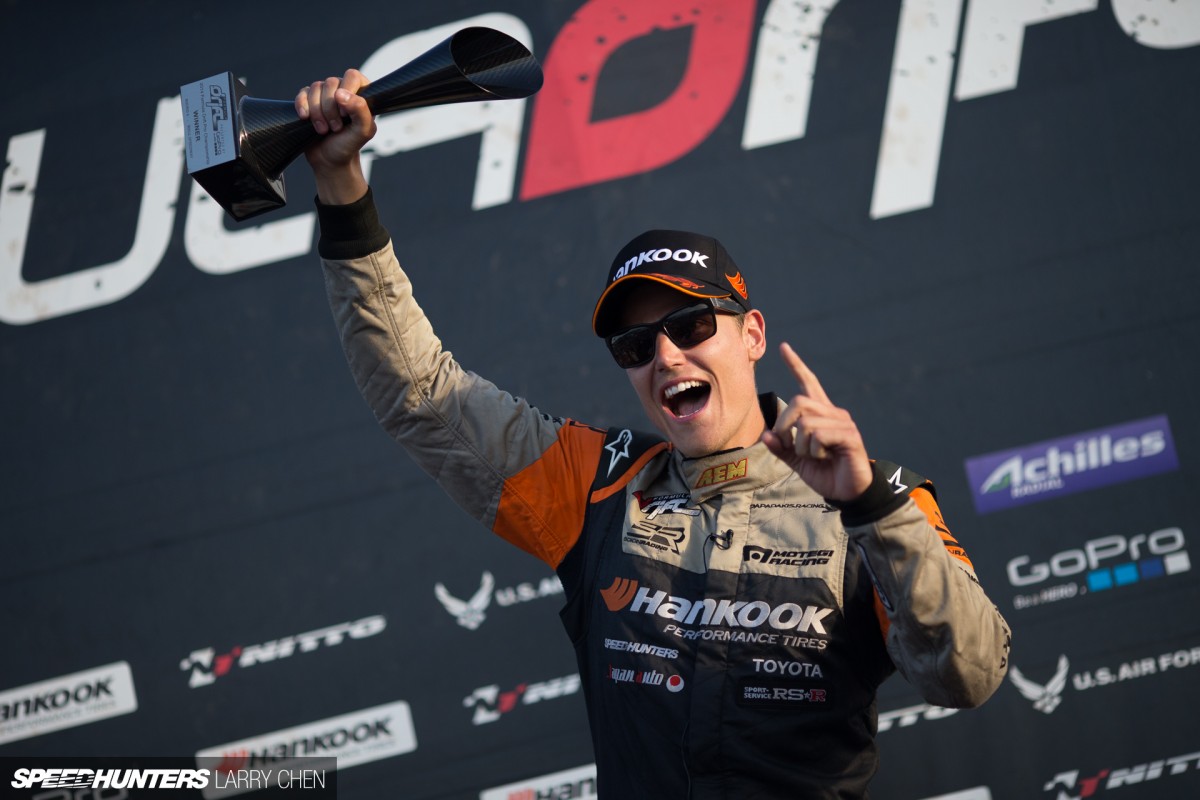 I know that Fredric's victory at Formula Drift New Jersey is only going to be considered a small accomplishment at the end of it all. His strong mind, dedication to the sport and ability to gather only the best people around him is going to take him far.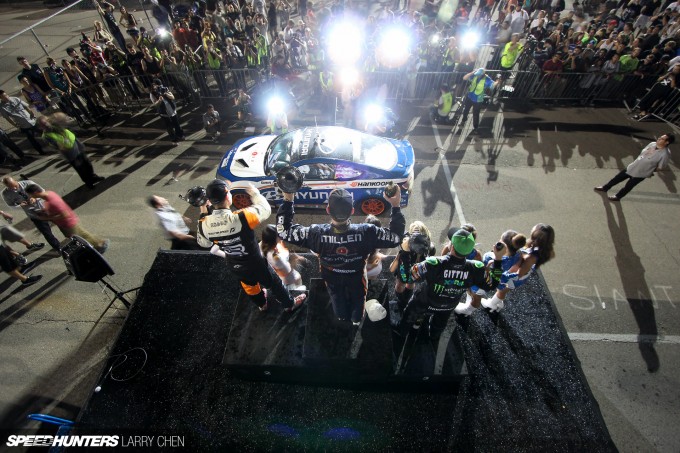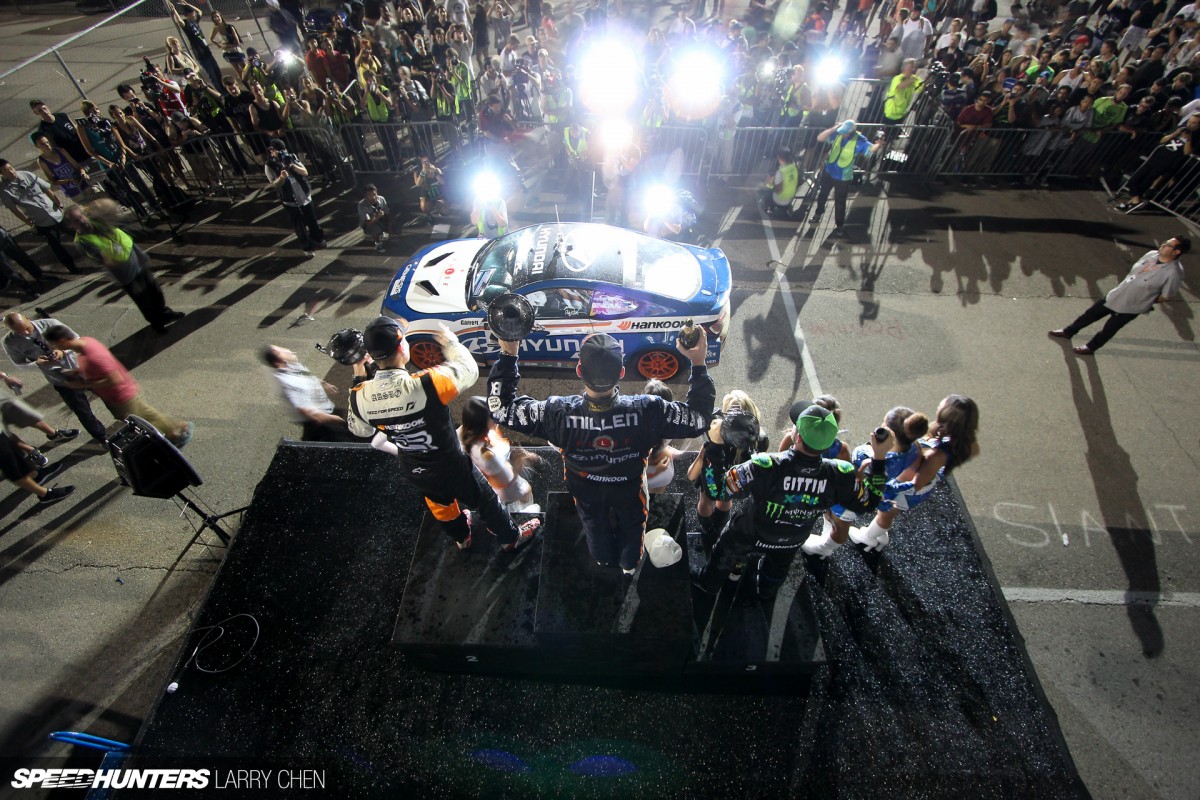 However, finally being on top of the podium in the Formula Drift series is so fantastic I'm lost of words. I'm so proud of you Fredric and I can't wait to see how many more carbon vases you'll bring back home to mom's kitchen table in the future.
Hold Stumt!
Memory Lane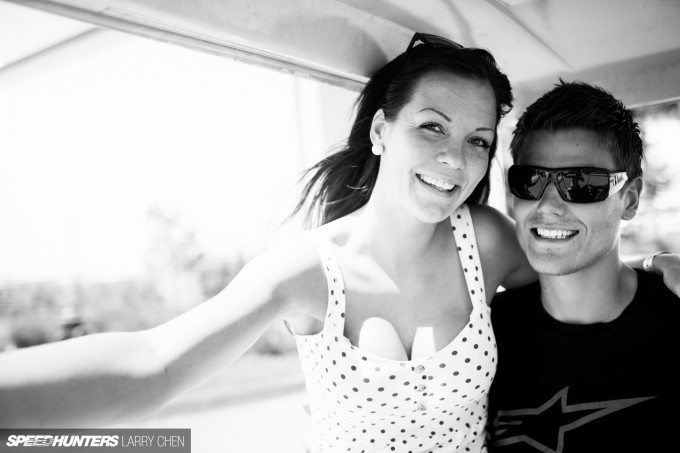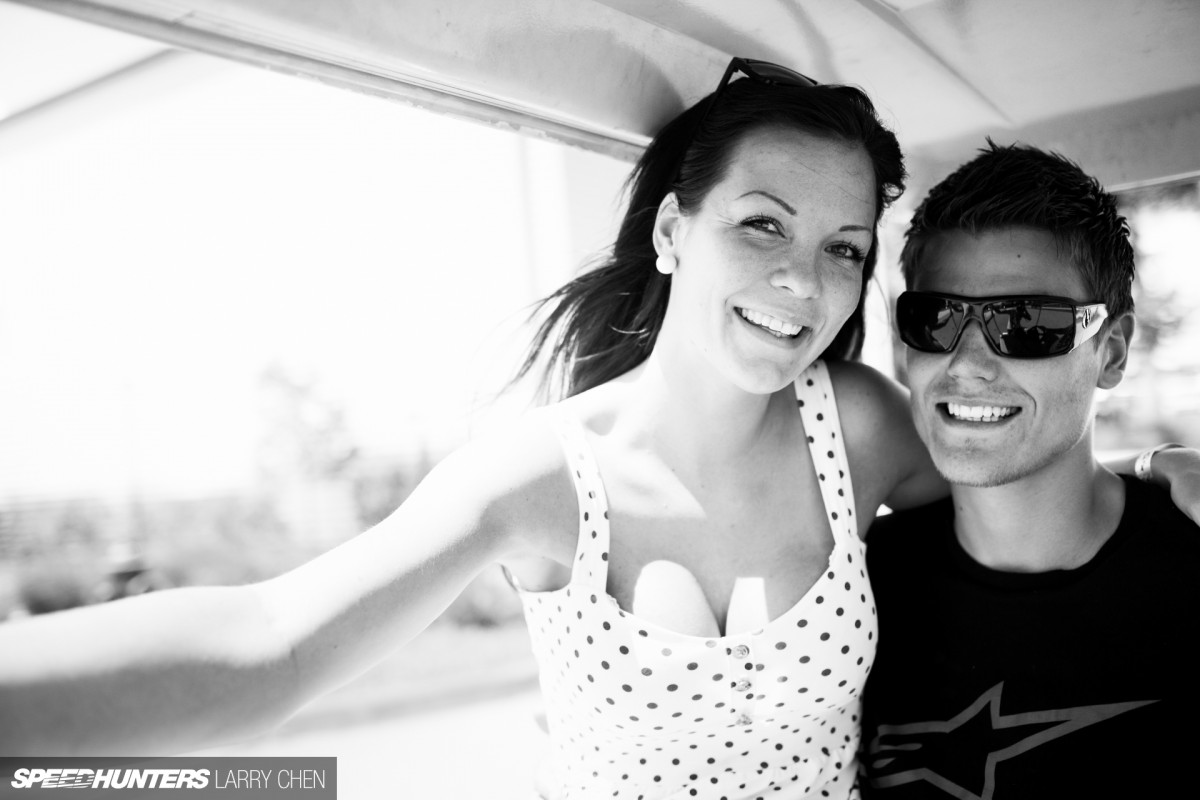 Wenche Riksheim (Fredric's fiancé)
I remember vividly the first time I talked to Fredric – it was Gatebil, September 2008. I was looking down at my feet, kicking some gravel, asking if I could get a ride along. 'Of course', he says, but there was a slight problem. There were three people in line ahead of me to get a ride. Of course he ran out of tires before it was my turn. He asked me if we could try to make it happen next time we met.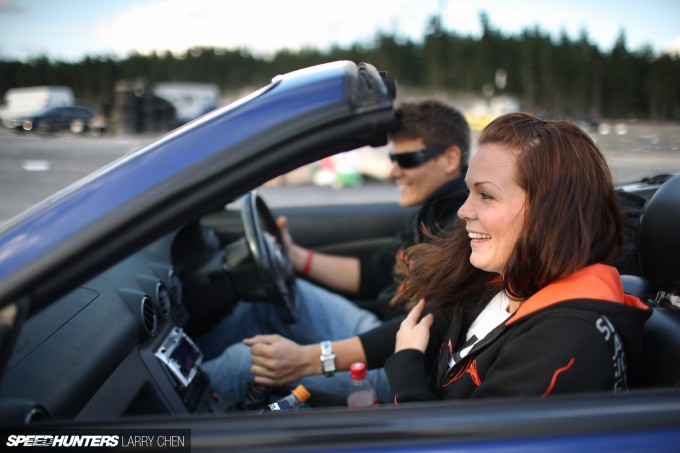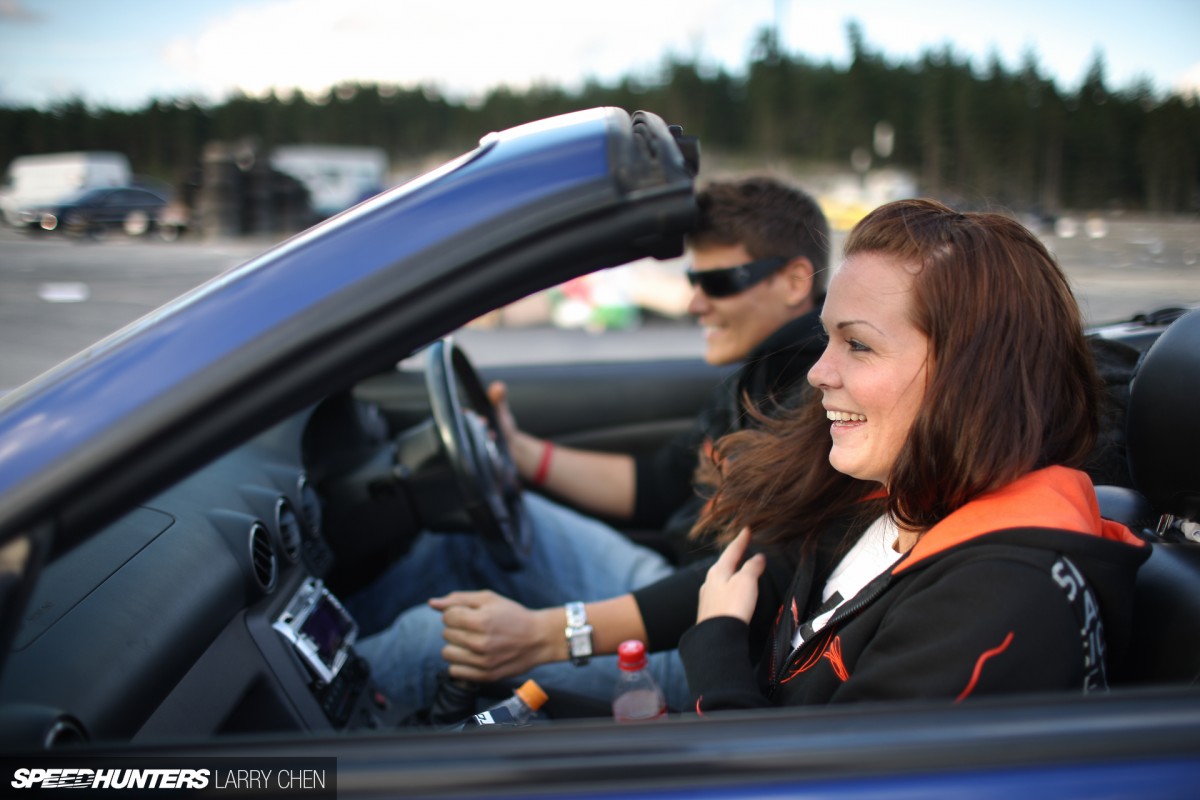 My first thought was: YES! I get to meet him another time! So I thought, I need to do something so he remembers me. With a redneck 'Norwegian' dialect I told him, 'See you in May, I'll be traveling with Alm Racing. When May finally came around I was there, and once again I stood in front of Fredric, looking down at my feet and kicking gravel. 'Hi, remember me? I was the last person in line in September, and I did not get a ride along. Maybe there's a chance for me now?' His good friend Thomas Rønningen went out his way to give me his spot, because he was first in line.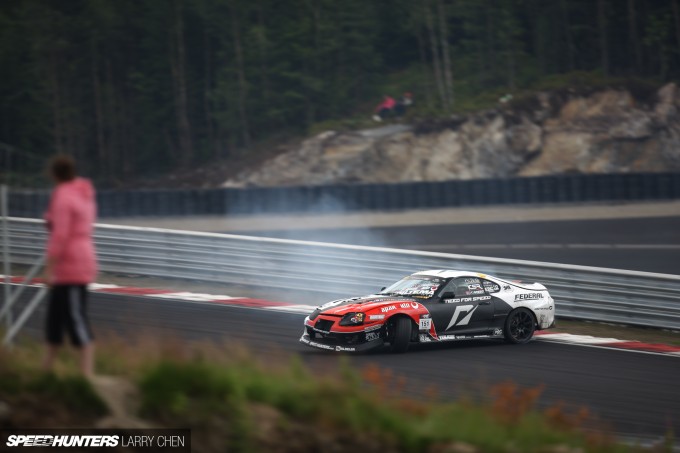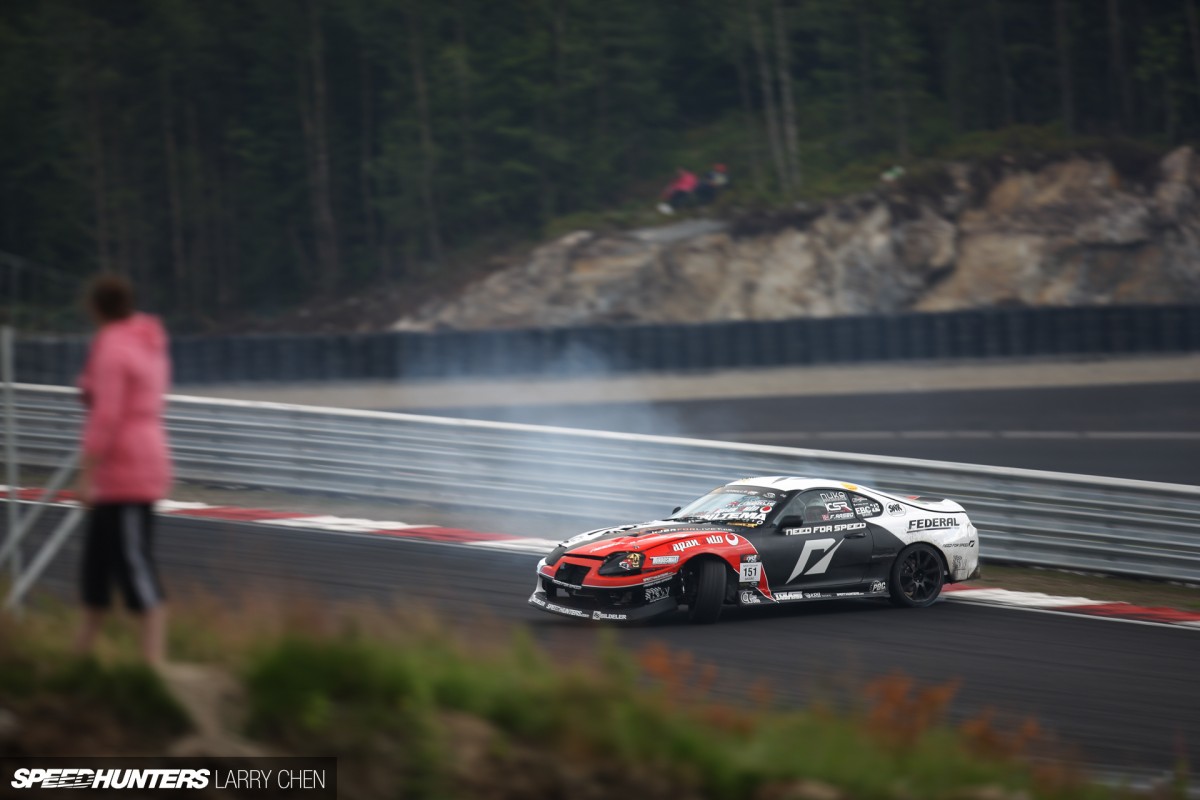 And there I was, sitting in the passenger seat alongside this humble, handsome, kind and talented person. We had to wait for almost 30 minutes to get out on track. Lucky me!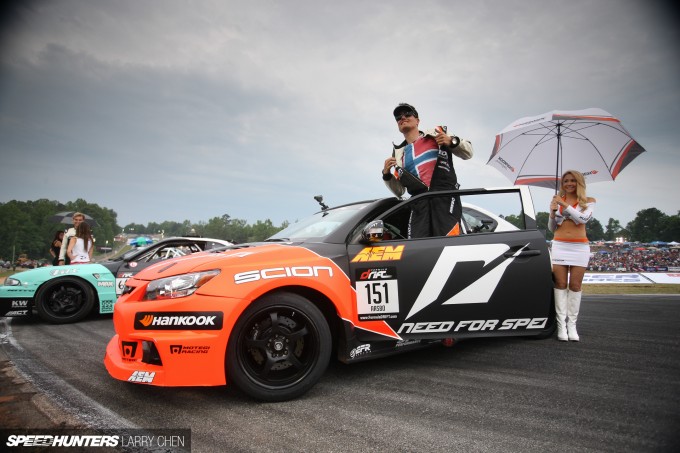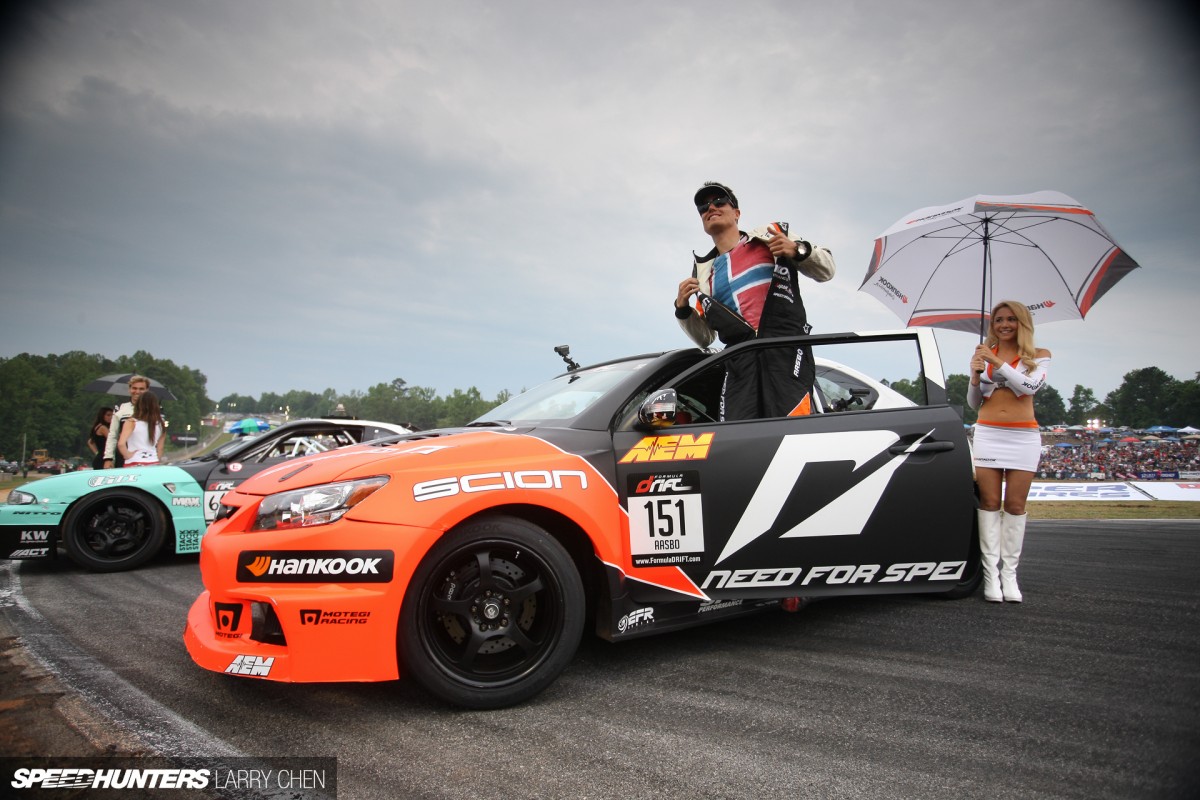 We became Facebook friends afterwards and ever since then I've been lucky enough to follow him up close. There has been times where my patience has been on the line, but again, drifting is what makes him who he is. He has a calling stronger than anyone else I've ever met.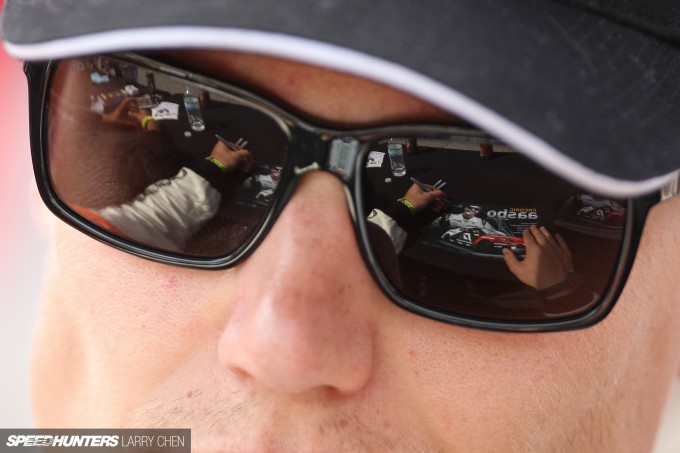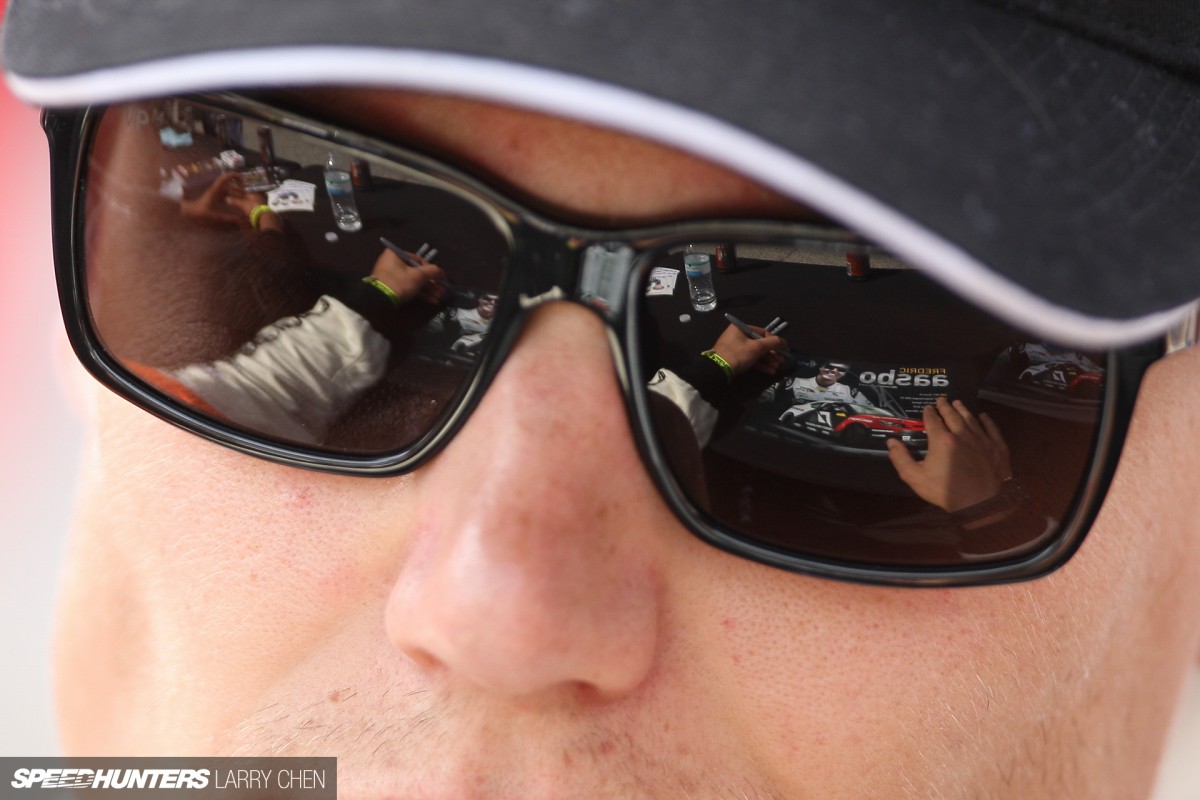 Drifting is what he is made to do. We can sit and watch TV, and I can see that his mind is somewhere else. Someplace drift-related. In 2010, he and Steffen moved to California. They worked long hours to get the pieces together for his drift program. They hit it big time, and Fredric drove the Supra all the way up to 4th place in Long Beach.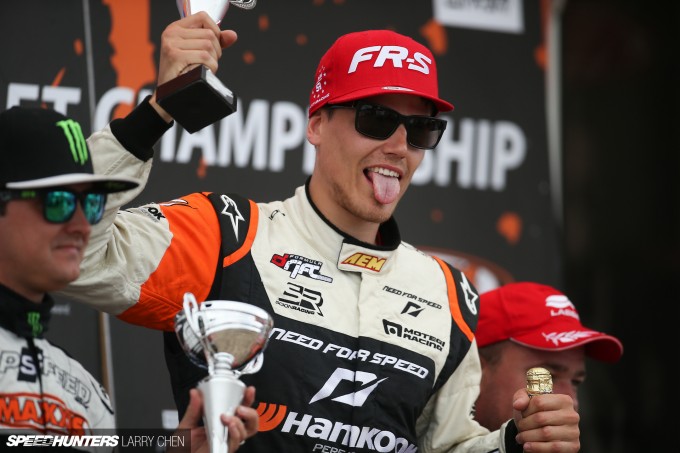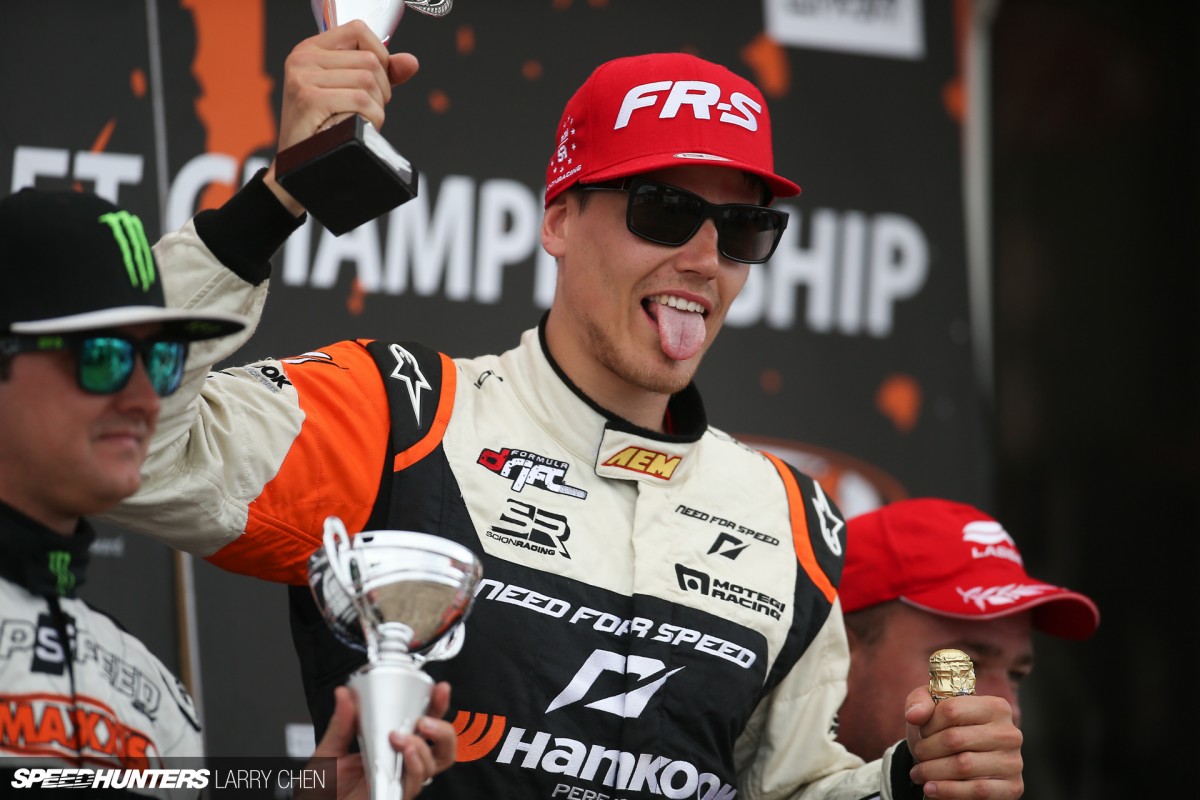 It's been a rollercoaster ever since! He got several victories in other countries, but never in the US. 'Always a bridesmaid, never the bride' became a saying. But finally, the stars were aligned. VICTORY! It was a well-deserved victory. I can't explain how happy I am for you, Fredric. Congratulations!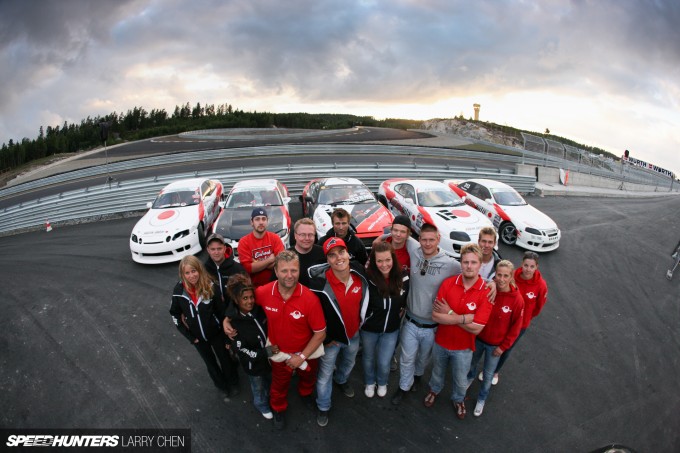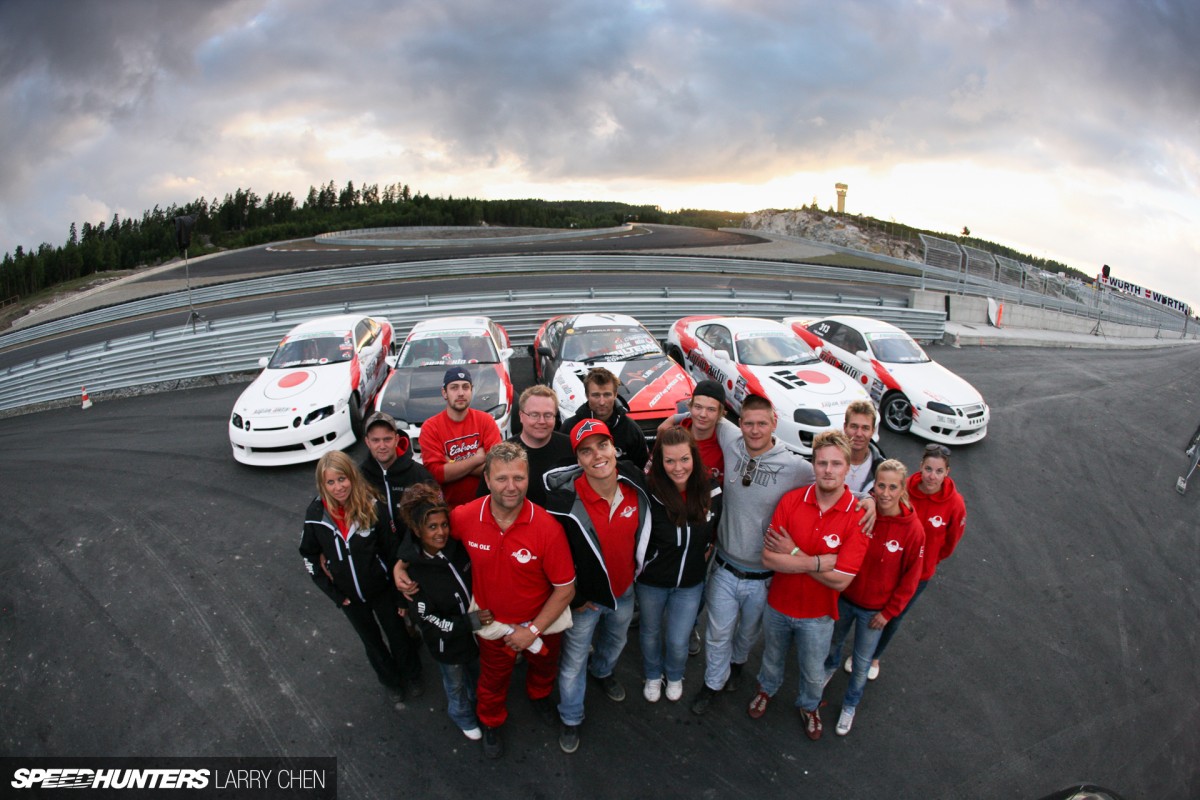 I'm looking forward to following you for many more years, victory or not. You are the greatest, smartest, funniest and most handsome person I know. You make me want to be a better person!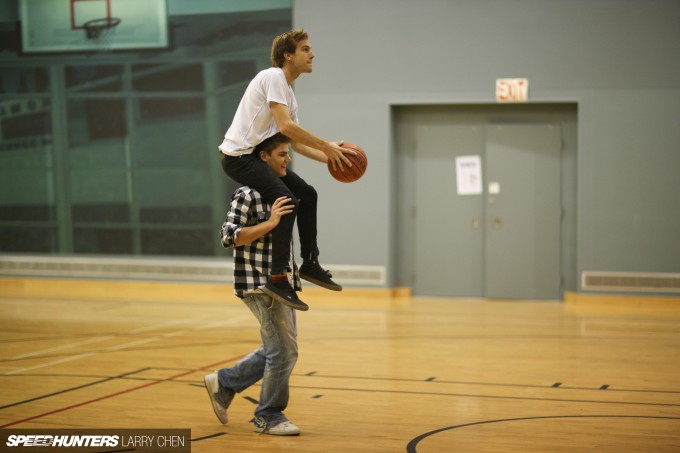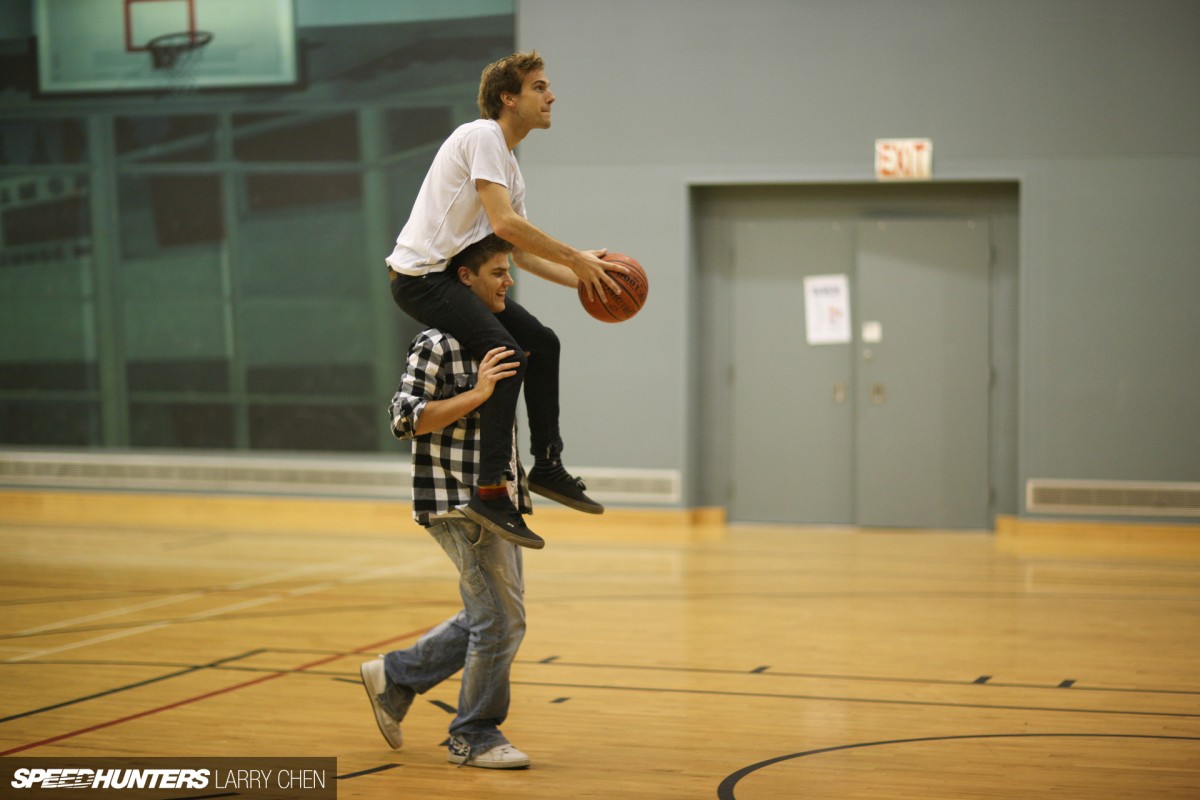 Albert Aasbø
It was not given that Fredric was going to be a race car driver. As a little boy he had other interests than cars, and was more keen to do well in school. His academic interest became so strong that we eventually wanted to encourage his social skills. We therefore contacted institutions that practiced athletics, soccer, dance and music.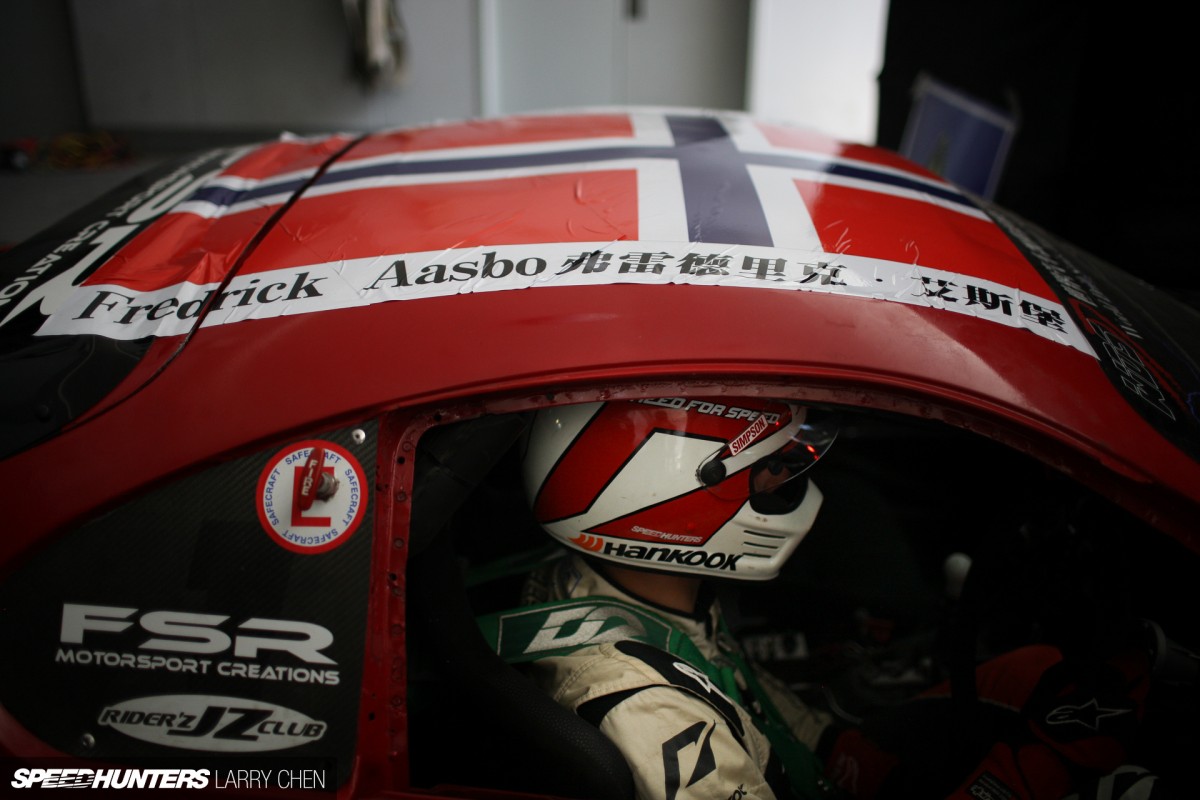 At this time, I was involved in motorsport, although this had no interest to Fredric. But one day there was a fellow who wanted to join a race day and Fredric felt compelled to join too. Fredric's friend, Marius, was ecstatic about the experience of being at the races. From this day Fredric's interest in cars and motor racing turned into something that was cool! In the same year we started with go-karting. Because of his size (read: width and height = kg + a large dose of caution) he was far behind the best. He quickly became better and better because of a strong growing interest in the sport. The rest is history.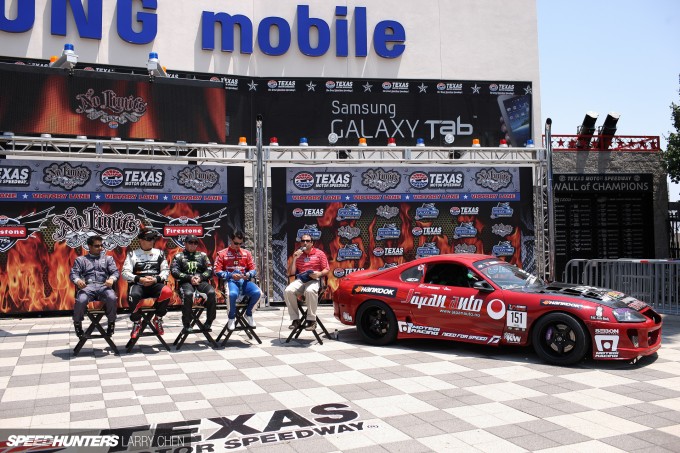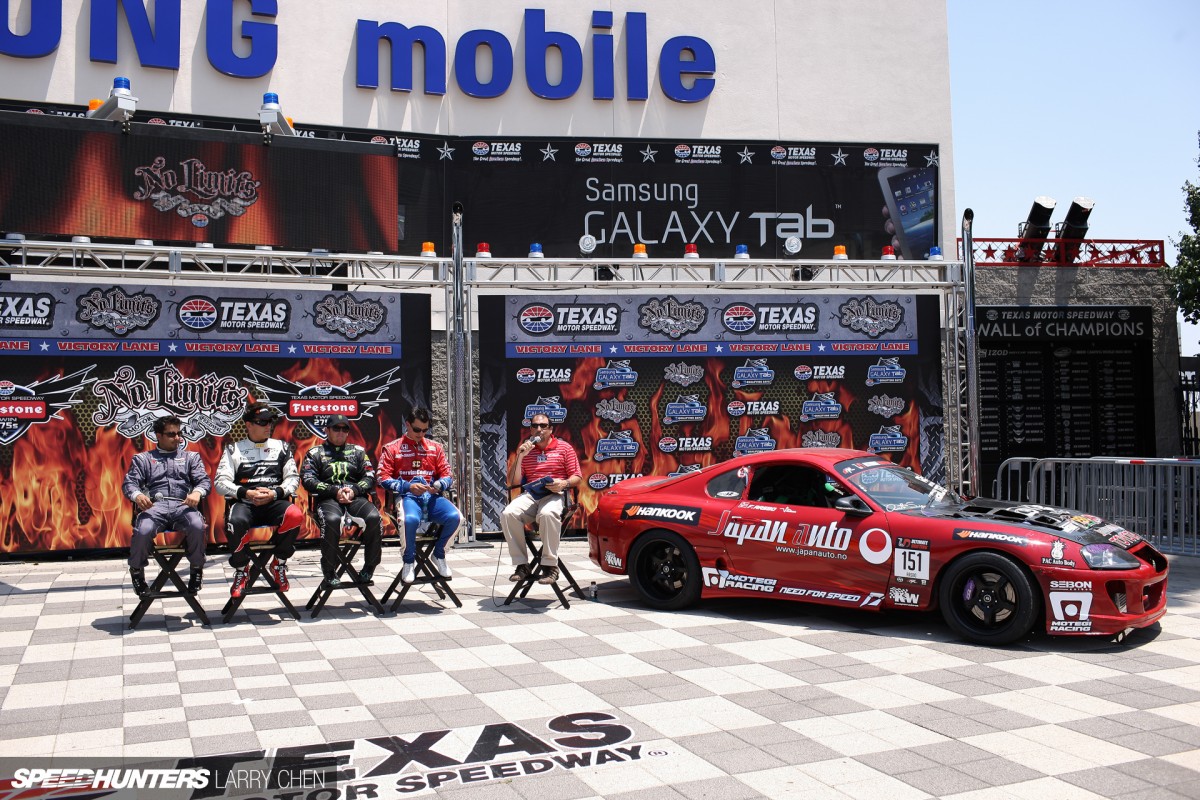 Fredric is an energetic, hard-working, goal-oriented person who is only looking for opportunities, not problems.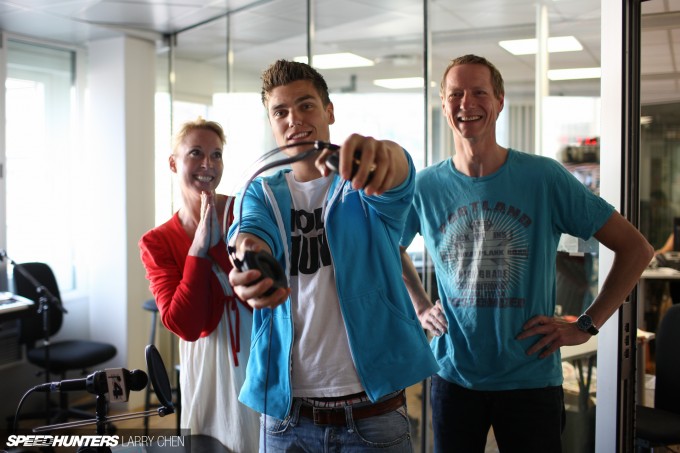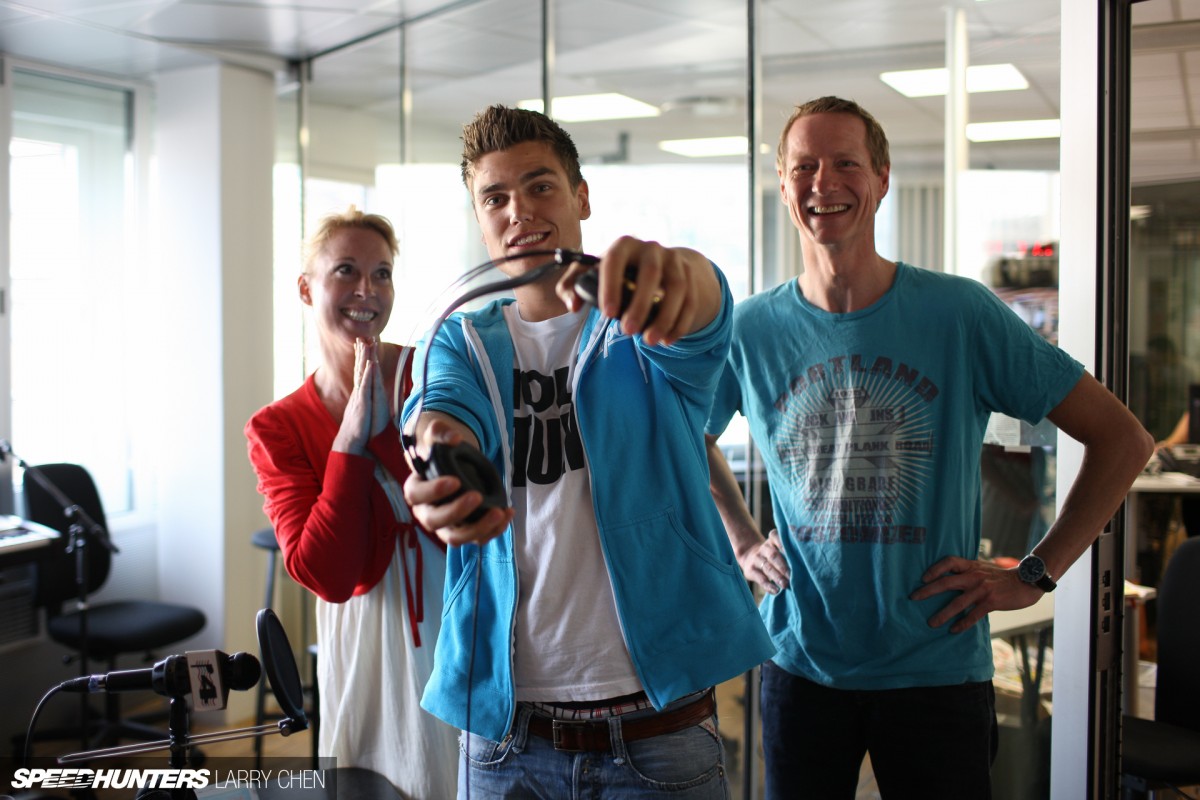 His graduate teacher for a period of 10 years said Fredric will be exactly what he wants to be when he grows up. However, she probably did not believe he was going to become a race car driver.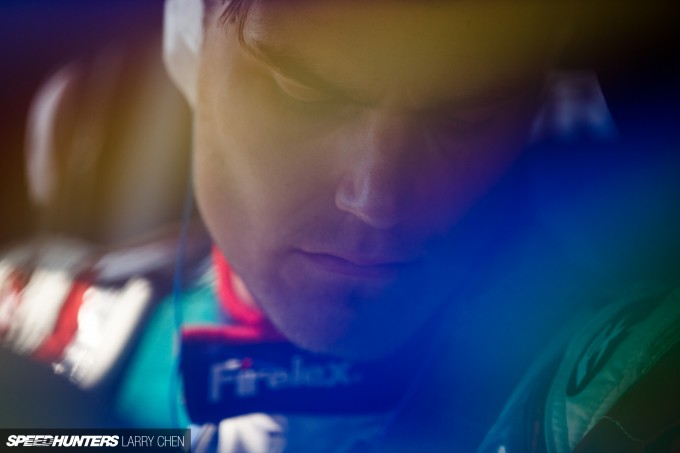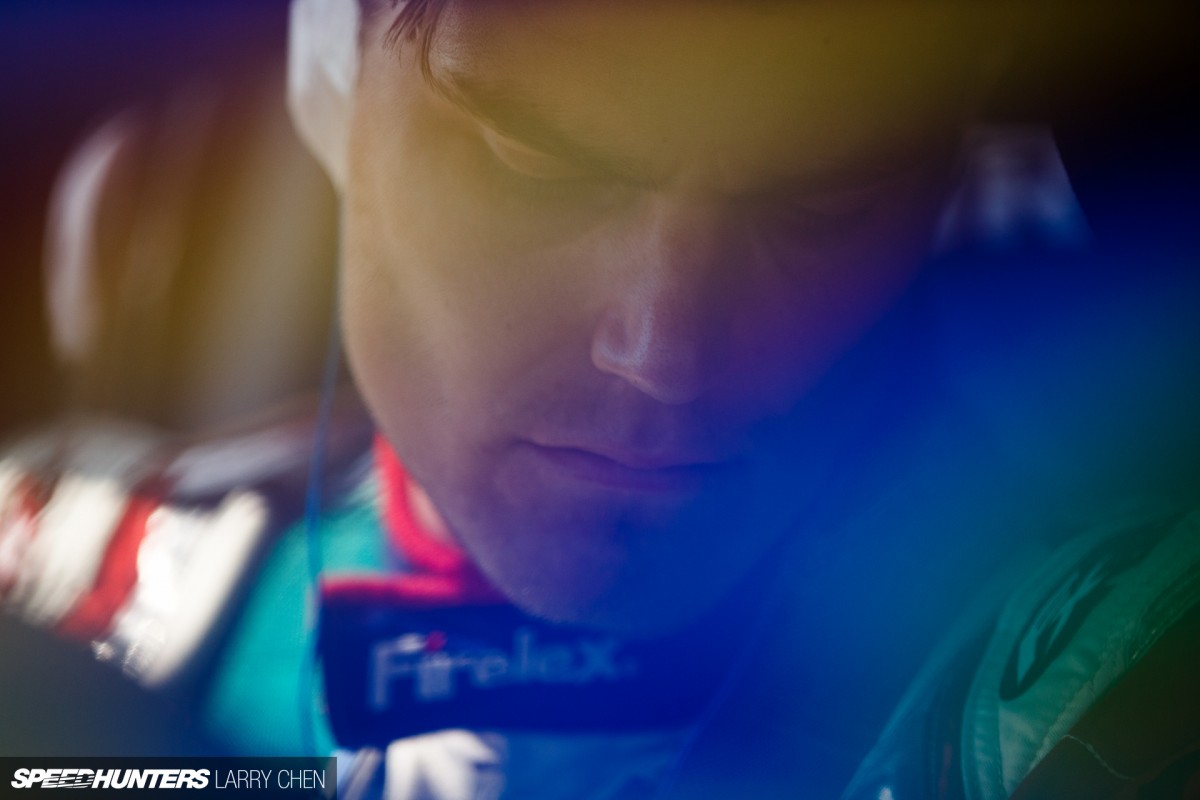 We have always supported our children in their own choices and motivated them to the best of ability to reach their goals. And when they succeed, there is no better feeling! Good luck in the future, Fredric, and we hope for more podiums! Greetings from a proud father!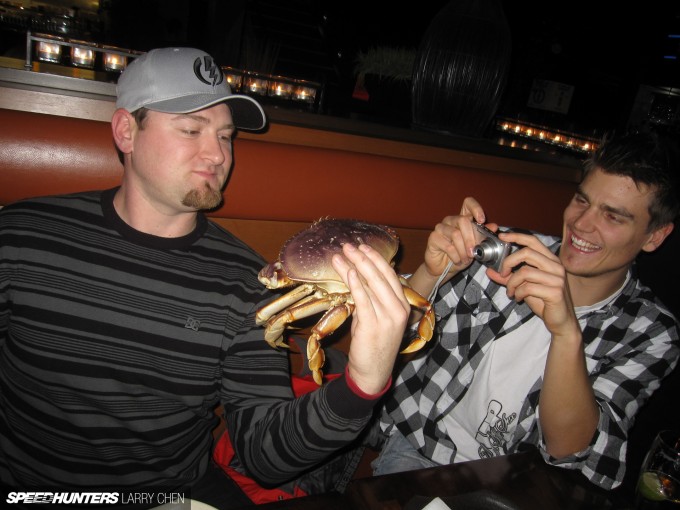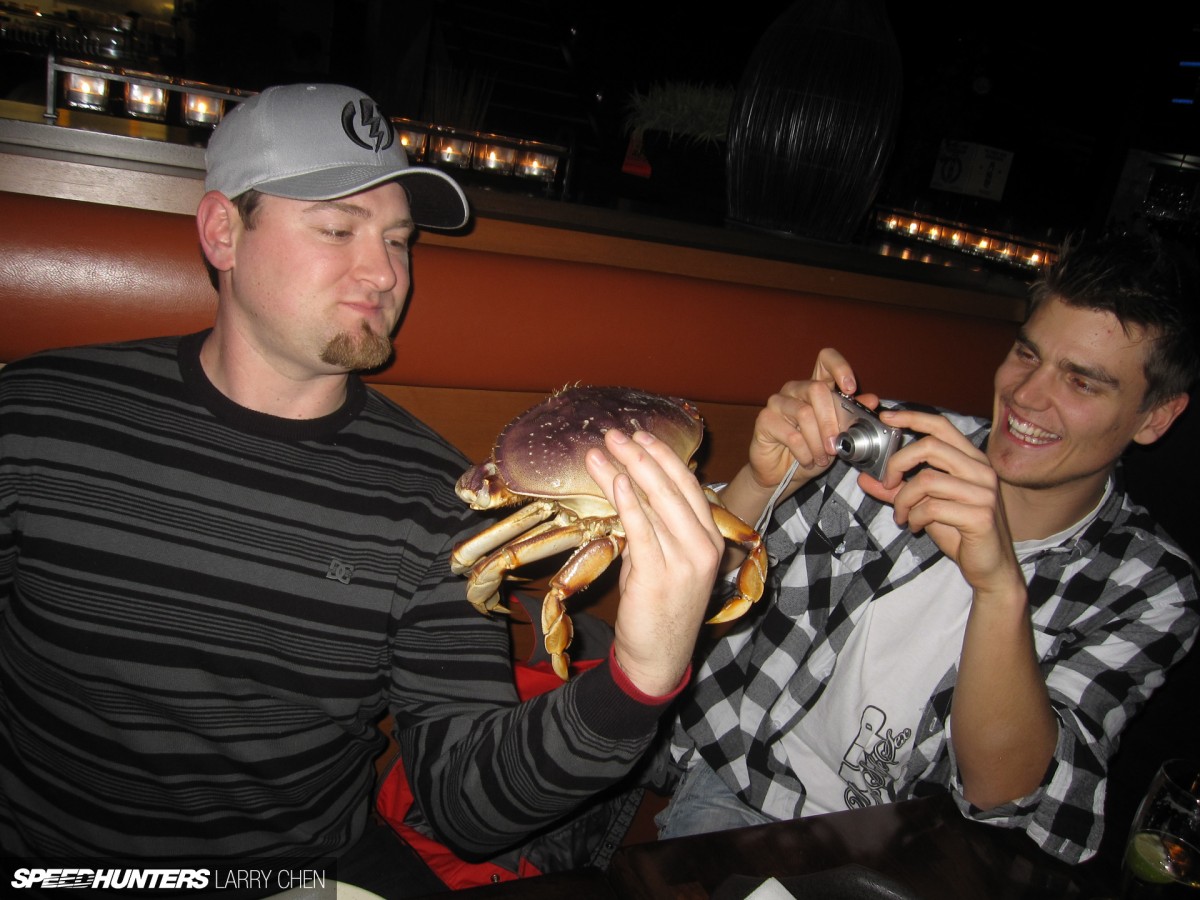 Caroline Aasbø
Fredric has always had a unifying effect on the people around him. He has an ability to engage people – precisely because he is such an enthusiast himself. And besides, he's a good guy and son.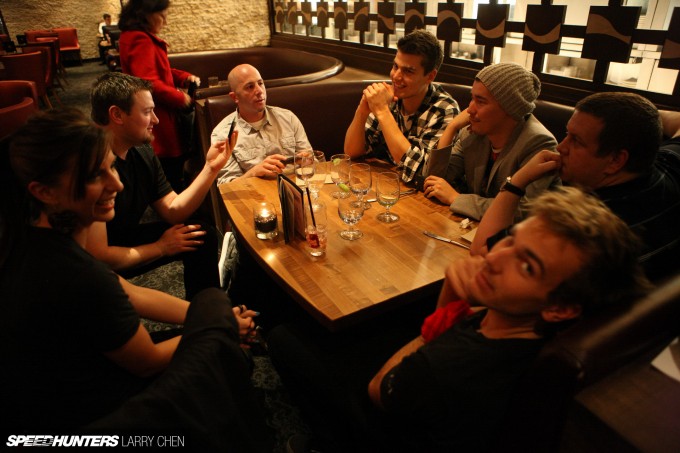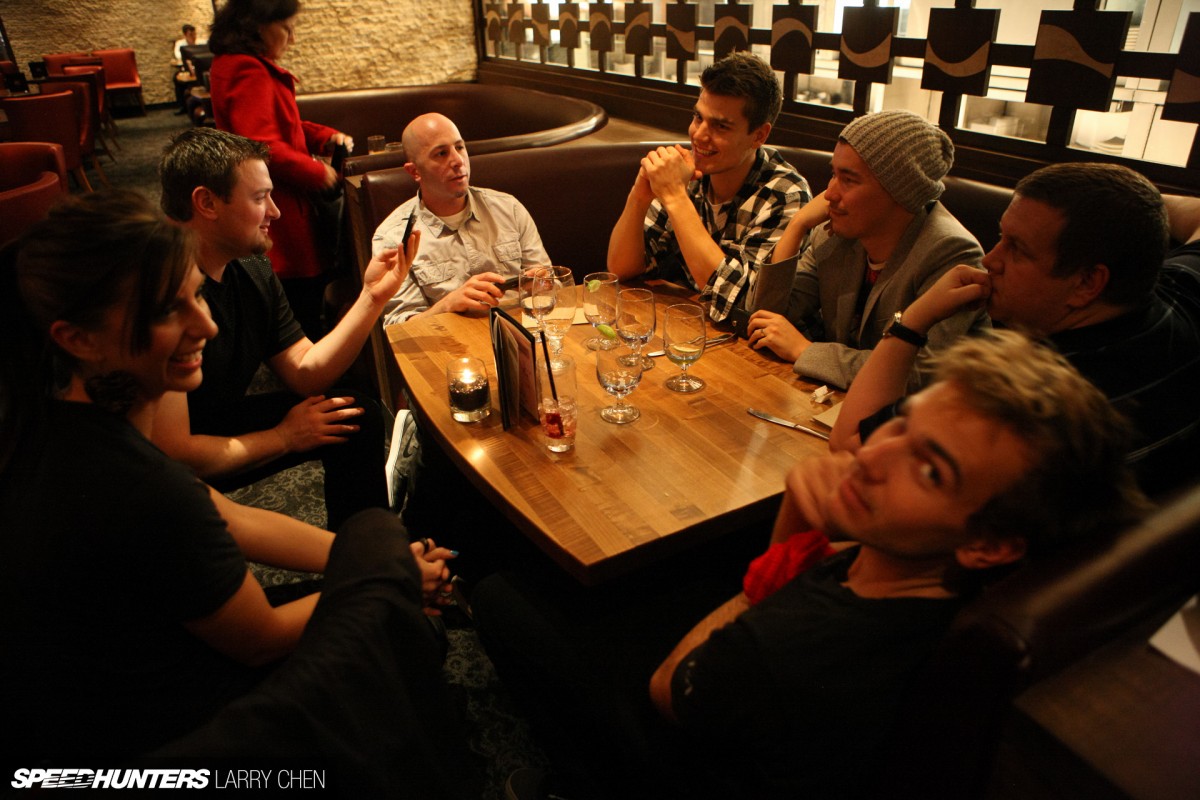 At times there are a lot of people in our house in Ski, both from home and abroad. Our kitchen has been – and still is – the place where cars and progress is constantly is being discussed and planned. It is fun to watch how Fredric's childhood friends, team and other supporters all seem to know the cohesion of the drifting culture.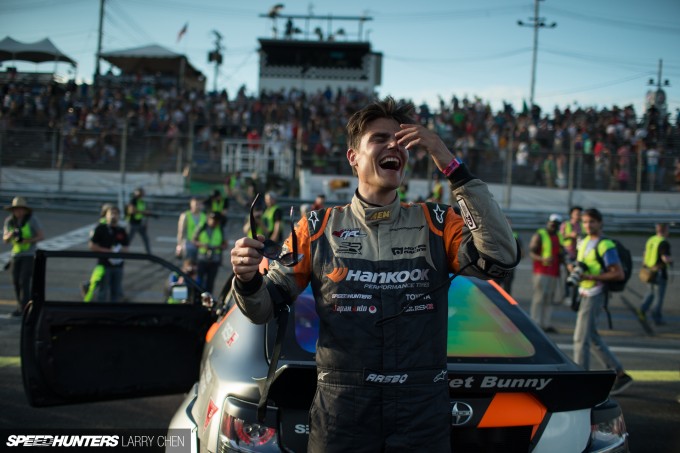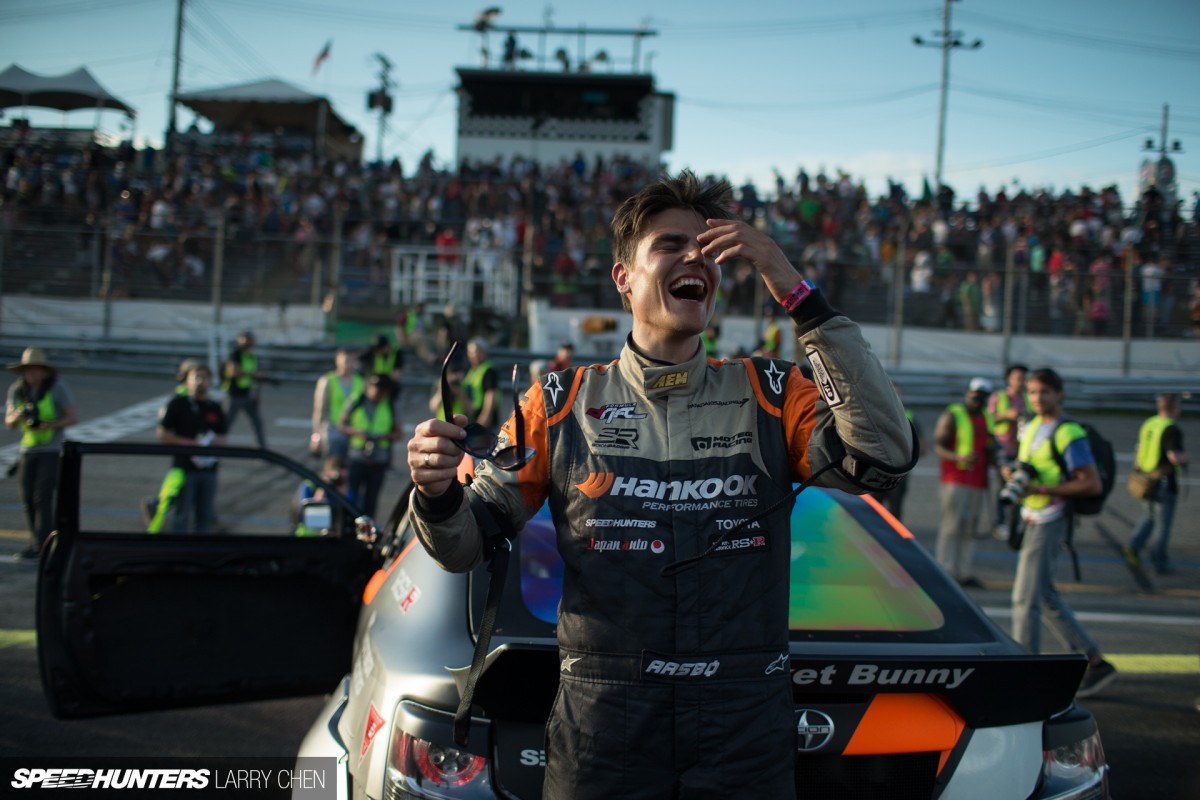 Fredric and Papadakis Racing got the win at Formula Drift New Jersey, but I know it is a victory he shares with everyone working around him. Congratulations to all of you. Love Mami.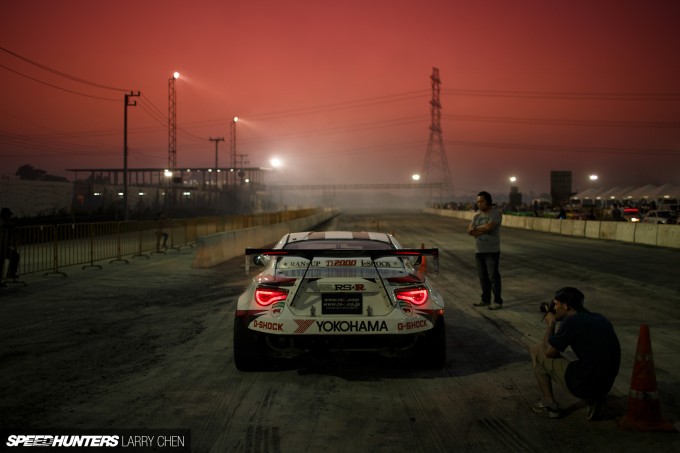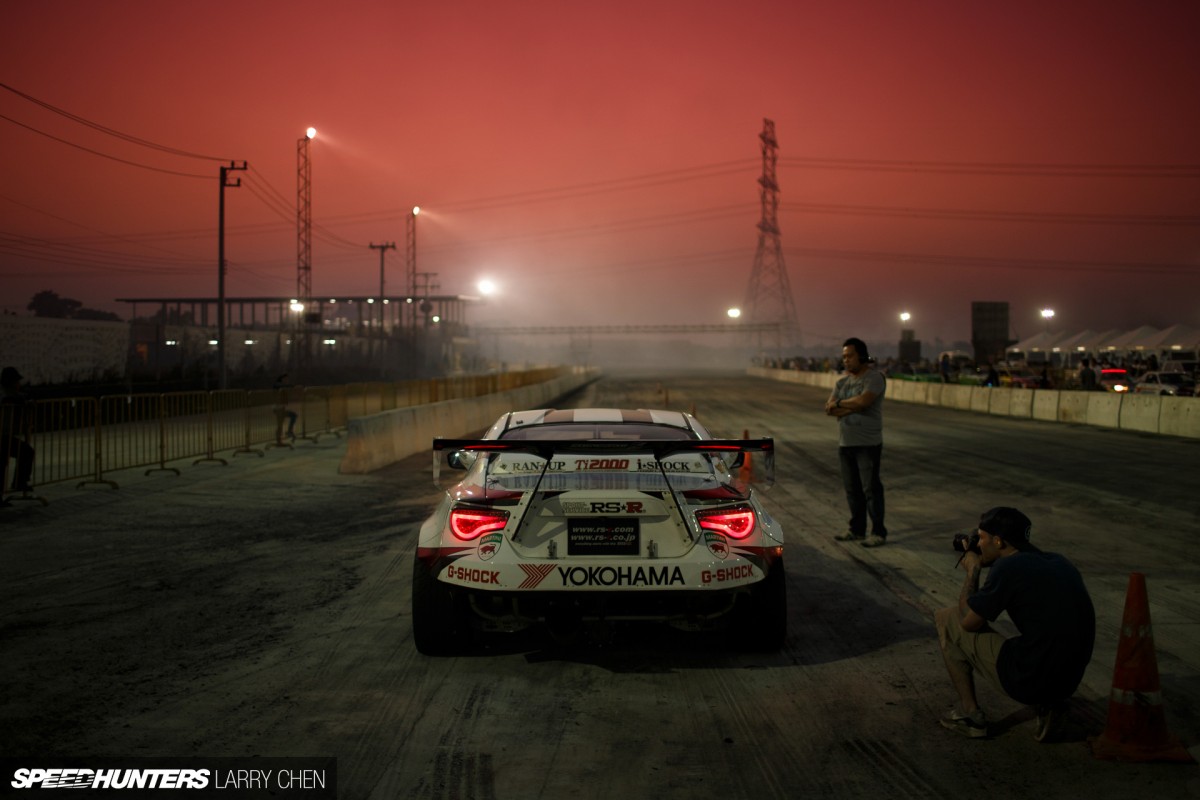 Ryan Sage (co-founder of Formula Drift)
It's been really fulfilling to see someone come into the series from another country and succeed not only from a competitive standpoint, but also be the kind of stand-out guy you want in the series.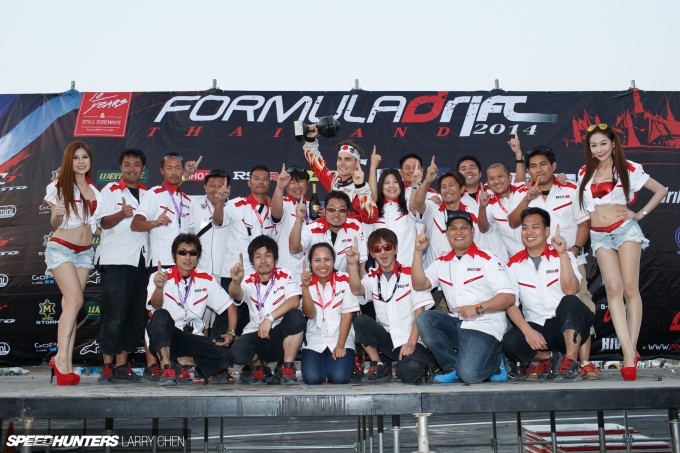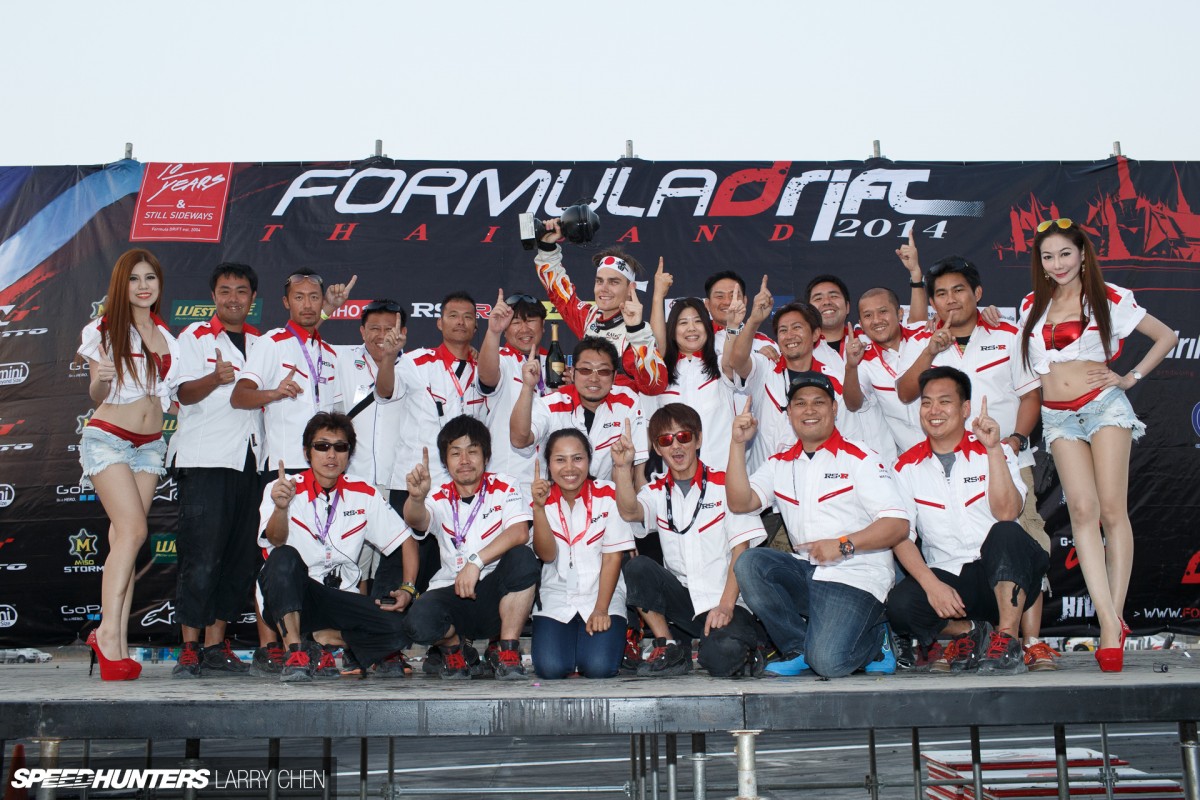 Fredric Aasbø really is an amazing person in so many ways, and I am proud to know him.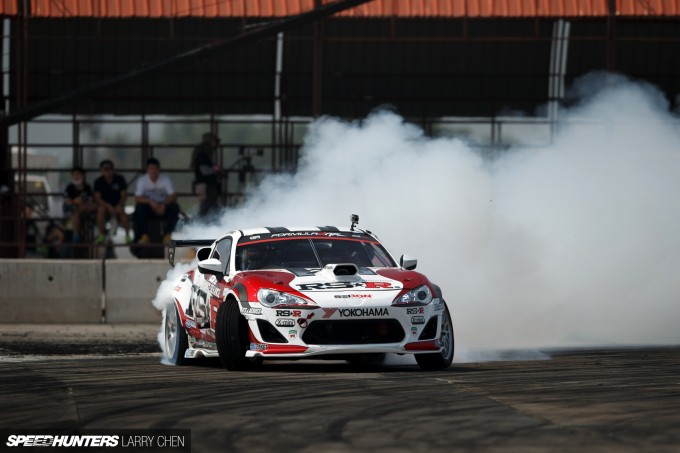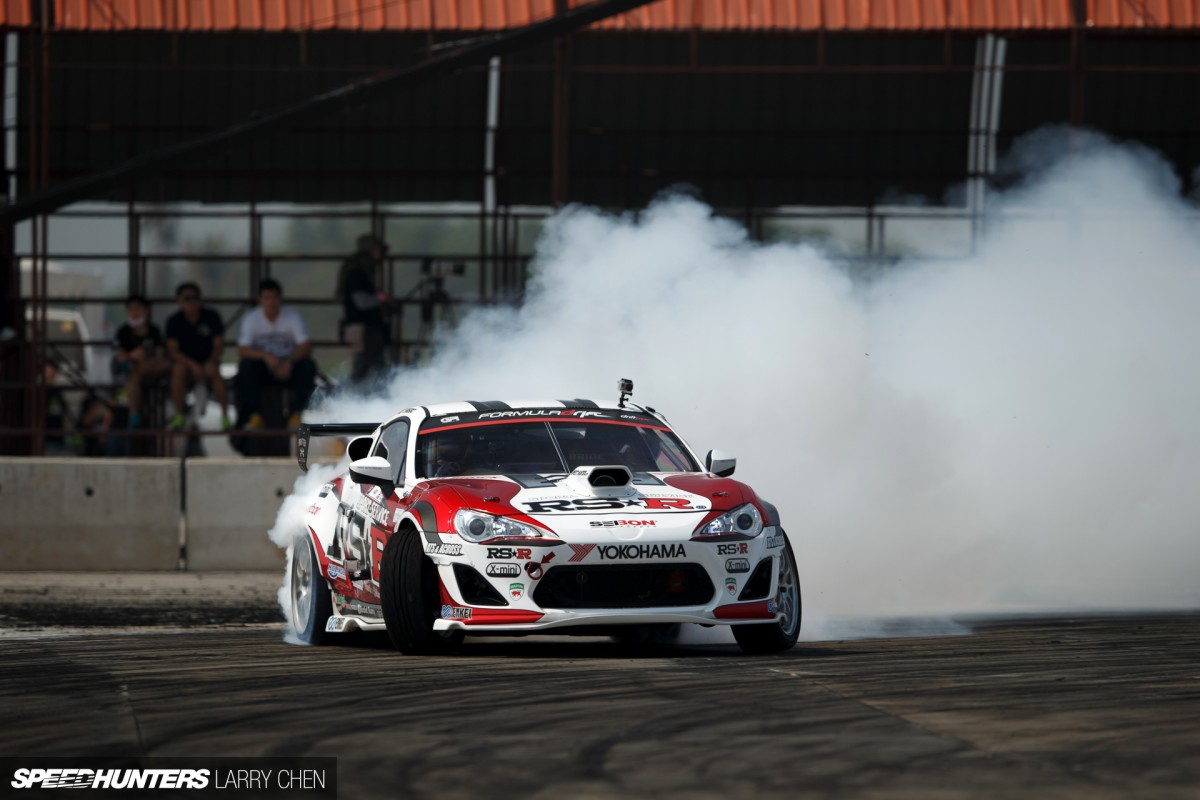 Jim Liaw (President and co-founder of Formula Drift)
The journey to the top echelon of Formula Drift is full of ups and downs to say the least.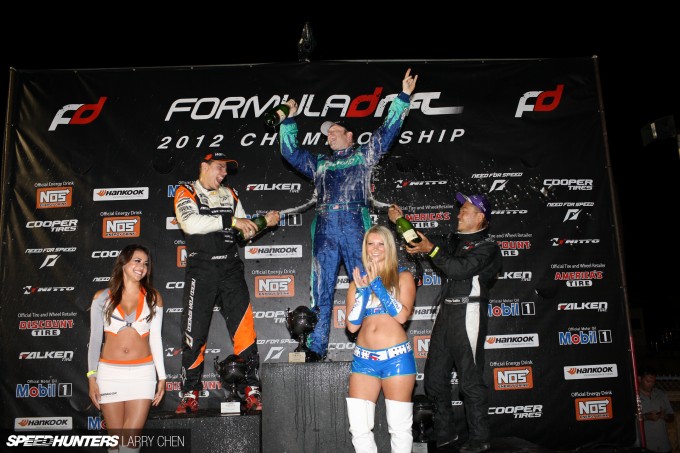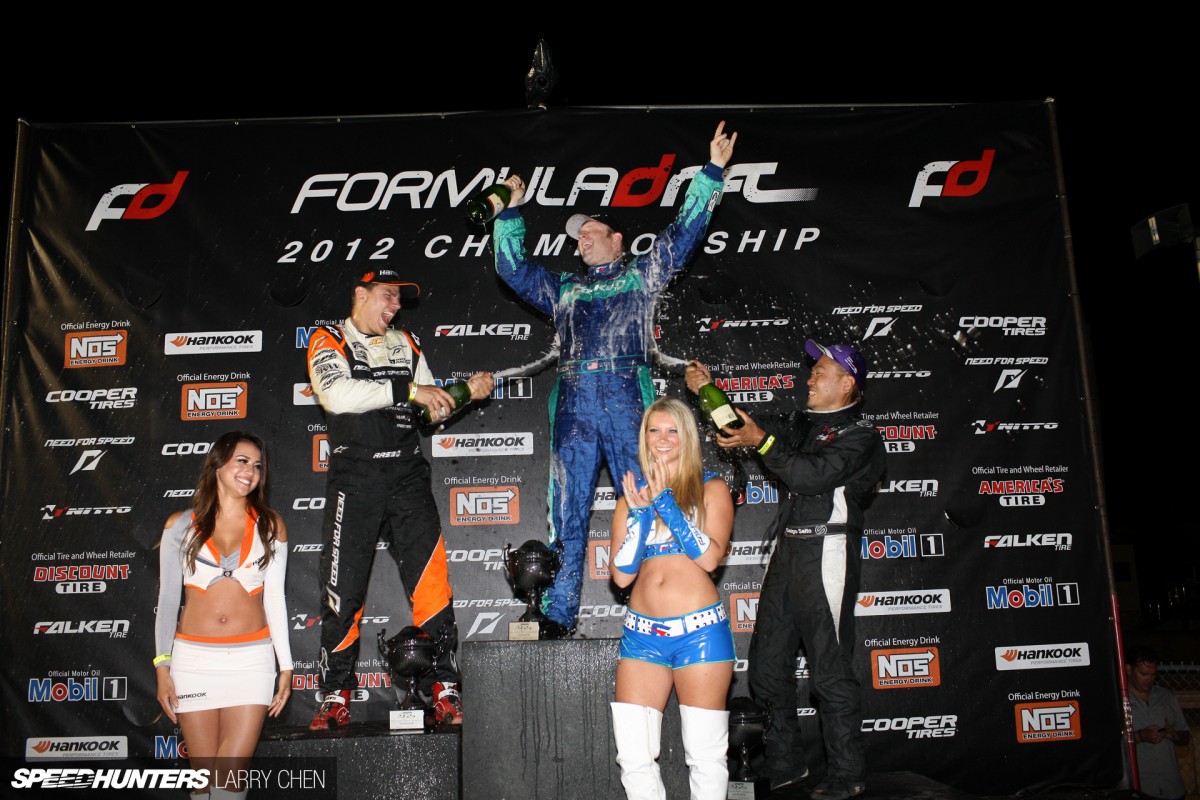 Seeing Fredric make his mark in his Supra then successes in FD Asia and FD Invitational competitions only to have a FD Pro Championship evade him was a bit hard to watch.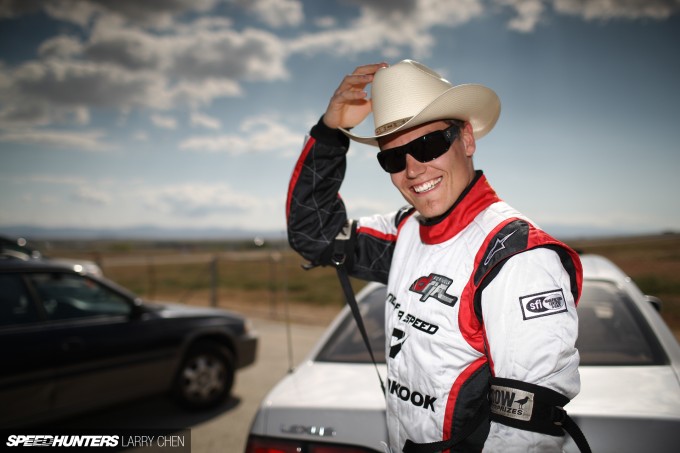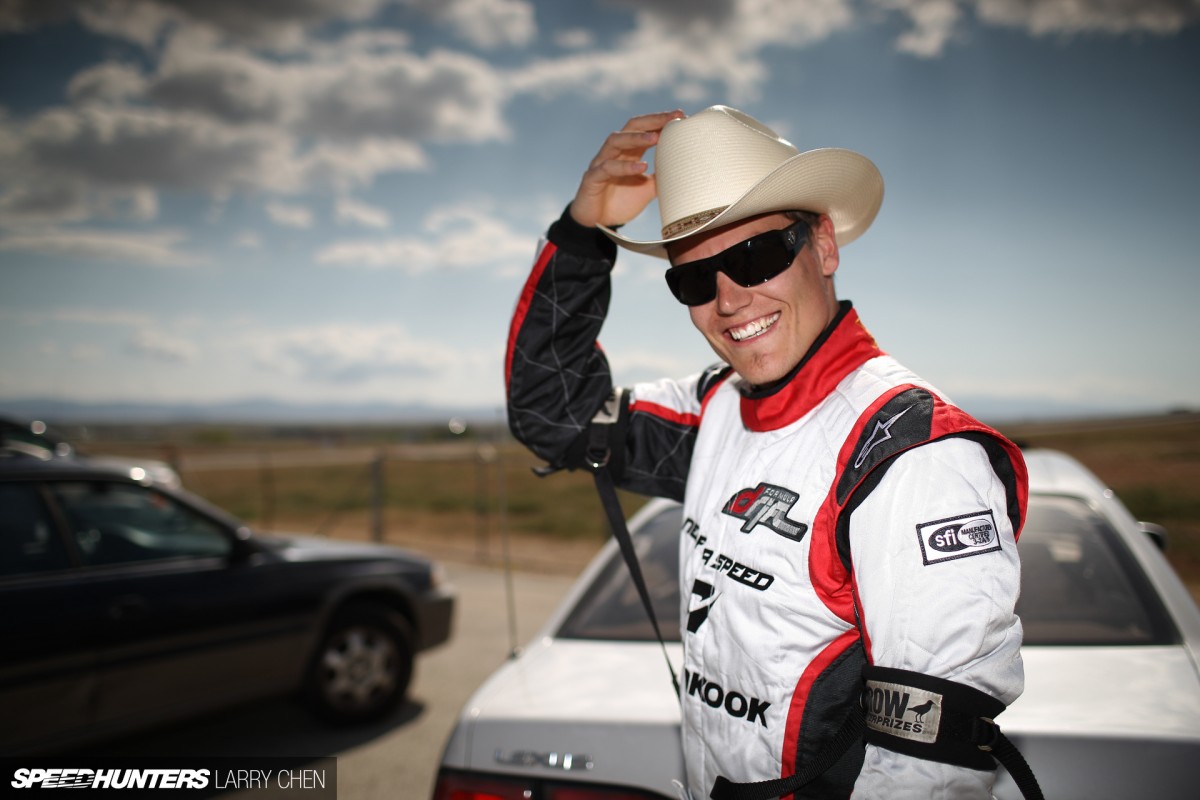 He is a good dude that puts in a lot of hard work and is definitely deserving of a win. So seeing him finally at the top of the podium was quite exciting.
Congratulations! Hold Stumt!
Larry Chen
Instagram: larry_chen_foto
larry@speedhunters.com
Cutting Room Floor