When Old Becomes New
Pro touring – it was a movement that first began to surface during the early to mid-1990s when American builders started taking vintage muscle cars and transforming them into well-rounded performance machines.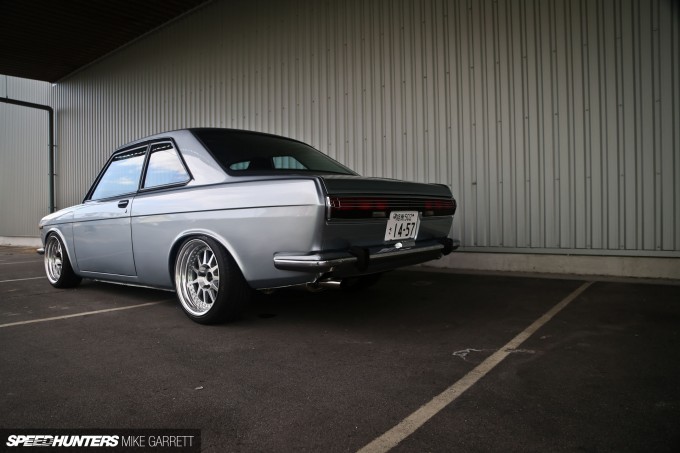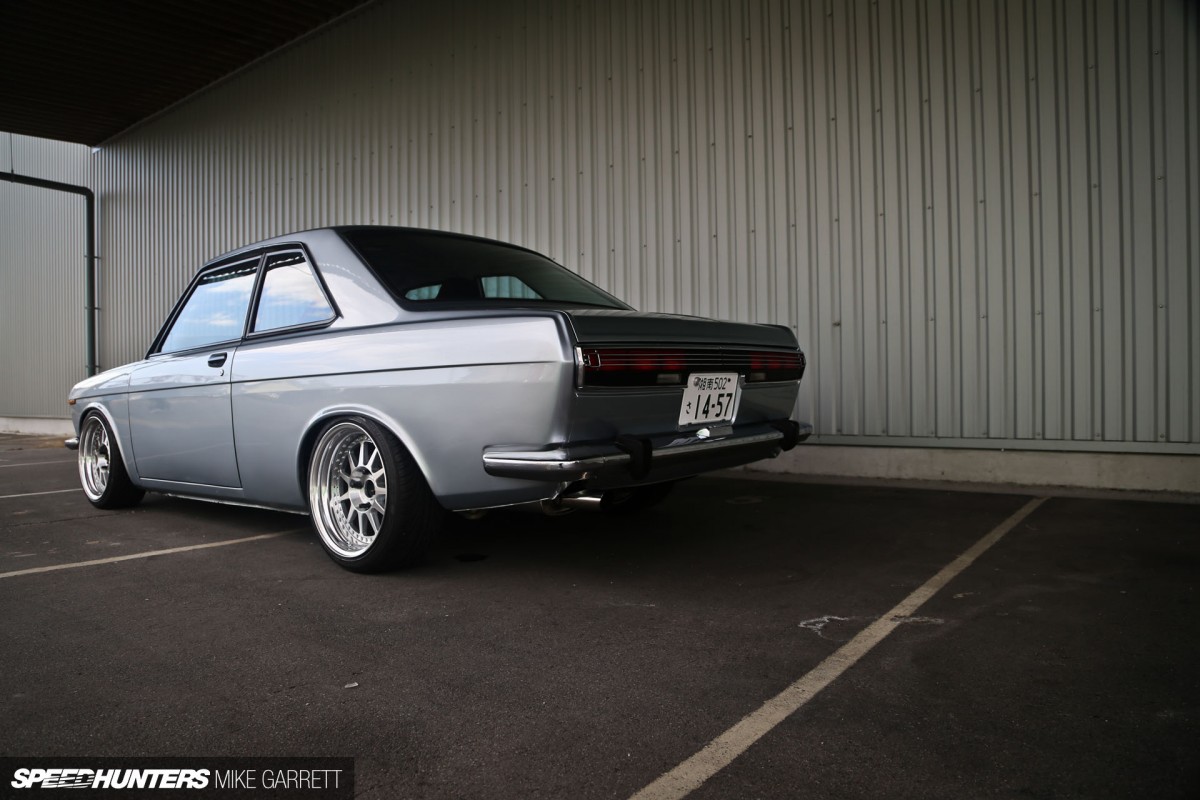 The whole concept was to take the familiar shapes of the past and make them perform like newer cars. Modifications would include modern fuel injected engines, upgraded or sometimes completely redesigned suspension systems, big brakes, larger wheels and tires – and more.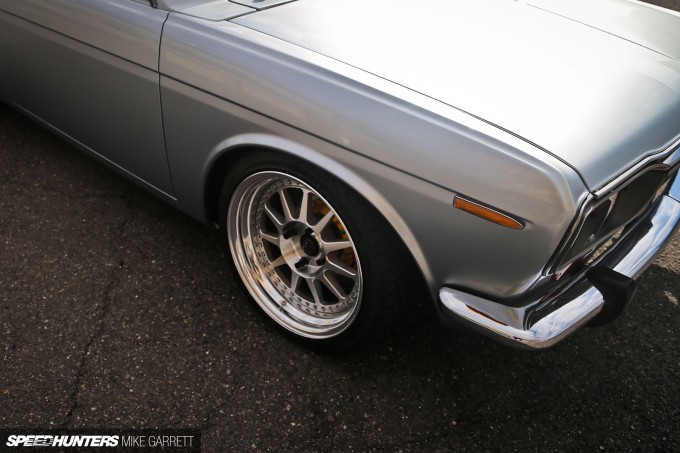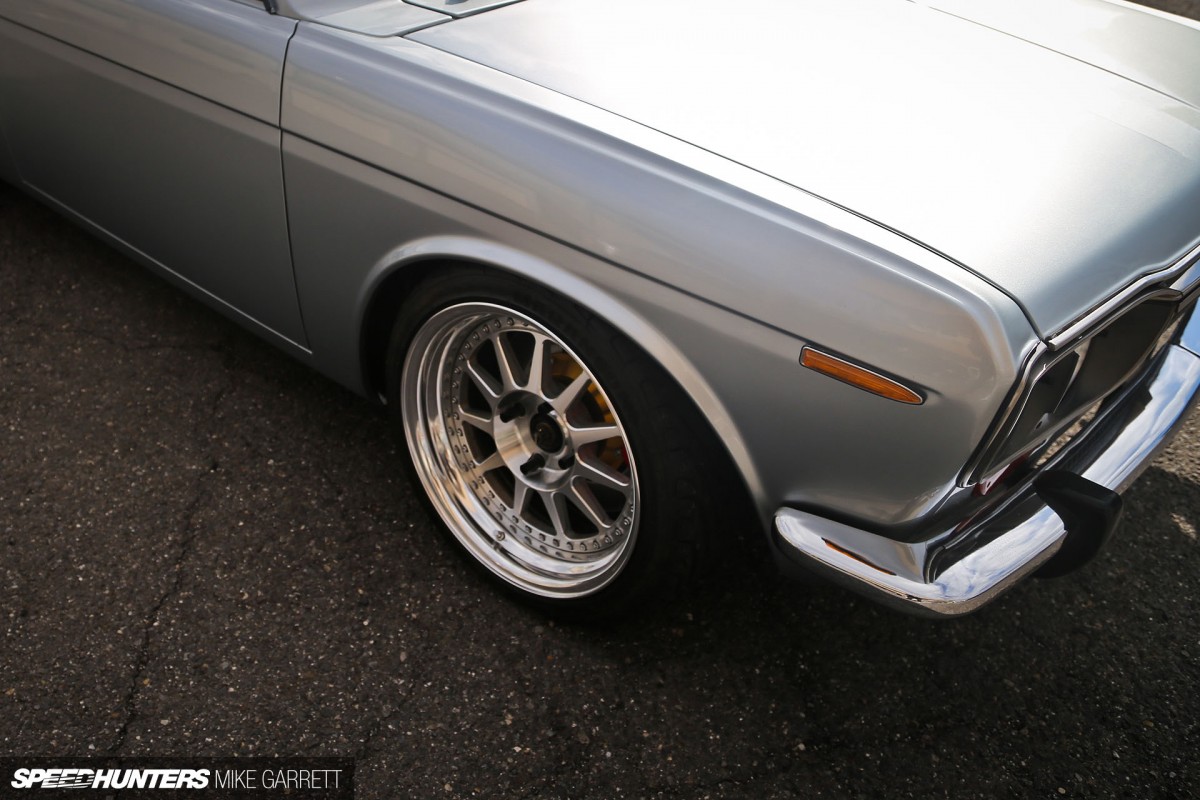 Pro touring cars weren't just about going fast though. Refinement and reliability was a big part of the movement too, with the goal of being able to drive these cars thousands of miles in comfort without the headaches that often accompany ageing classics.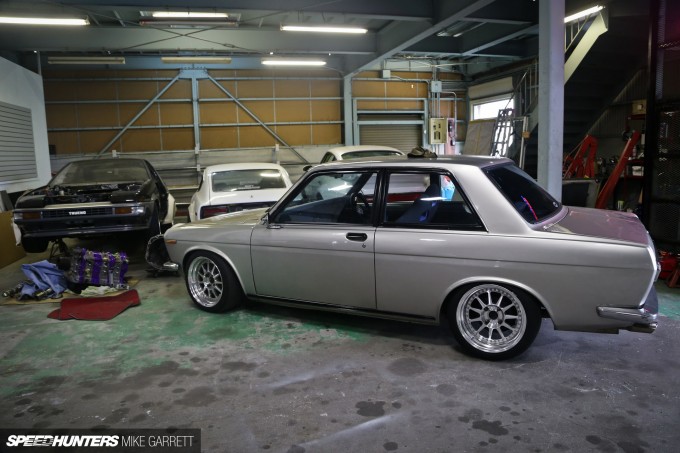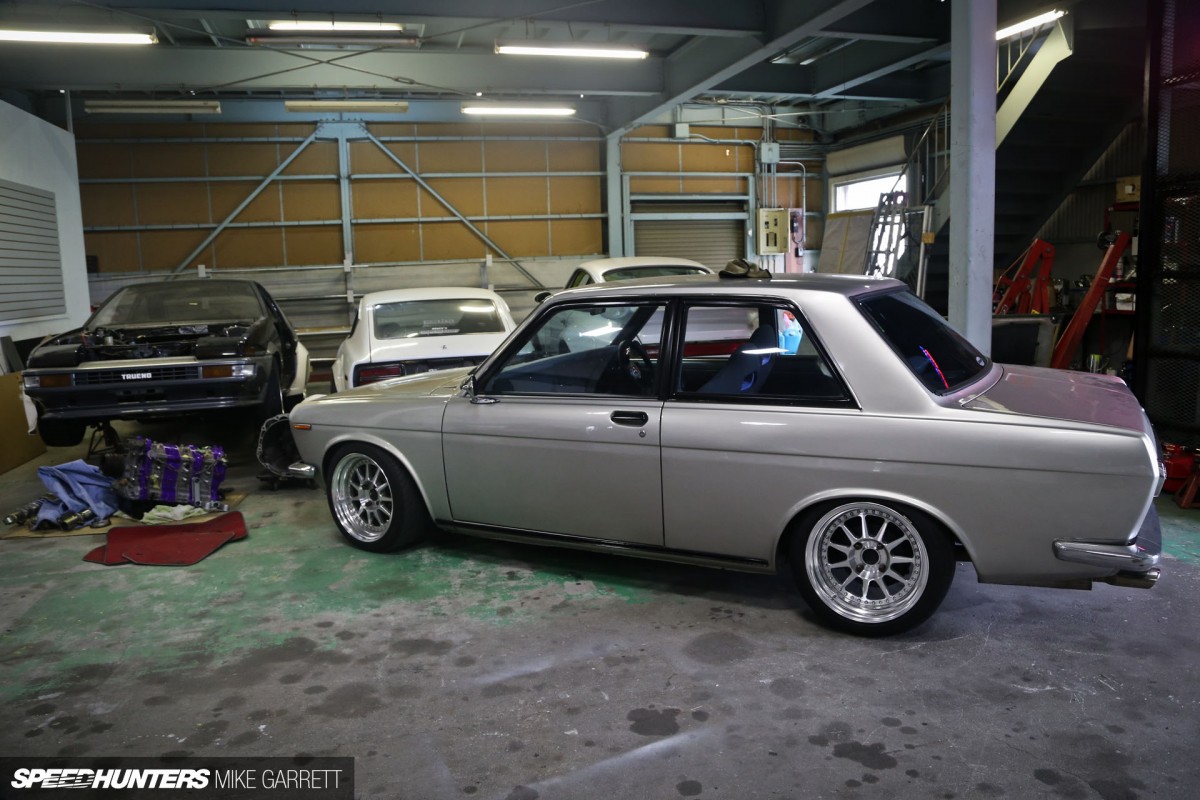 As we know today, pro touring wasn't a short-lived trend. Whether it's grassroots garage builds or the mega machines we see at the SEMA Show each year, two decades on the genre is still going strong. And I certainly wouldn't count on it going away anytime soon either.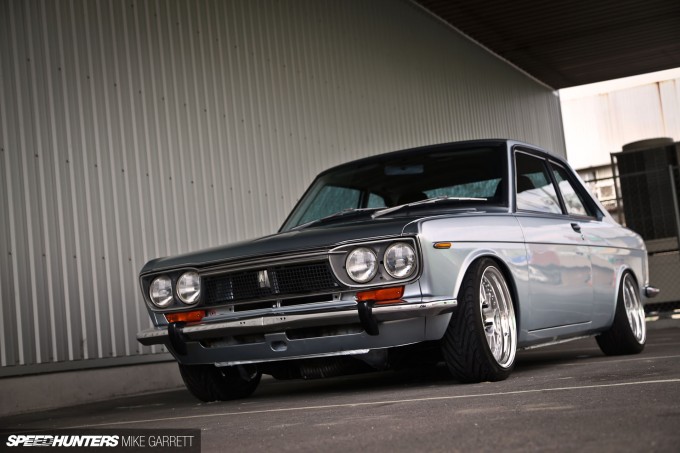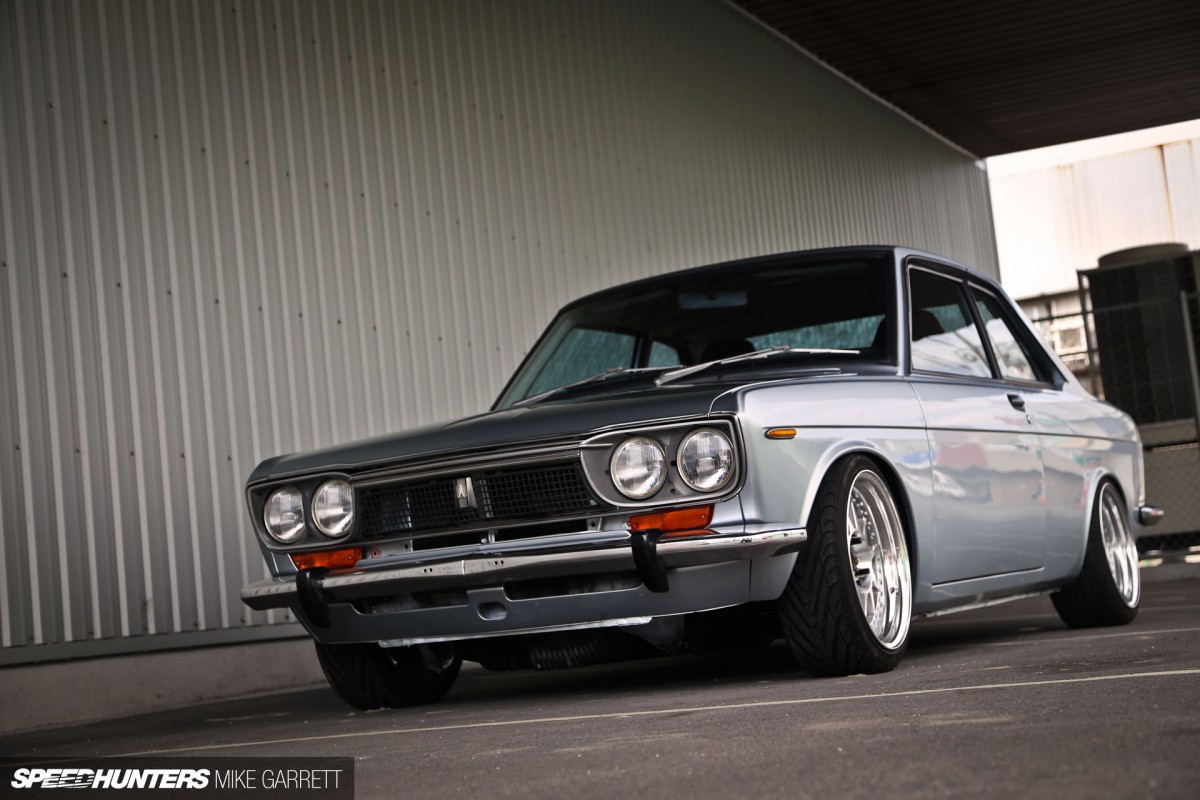 While the concept has become closely associated with muscle and pony cars from the '60s and '70s, there's no rule that says pro touring should be a uniquely American phenomenon. There are any number of modified European and Japanese cars out there that could be described as 'pro touring', including the Nissan Bluebird you see here. It was built by Noriaki Miyamoto of Common Snapper and could be considered the sister car to the 510 two-door sedan that Dino featured earlier this year.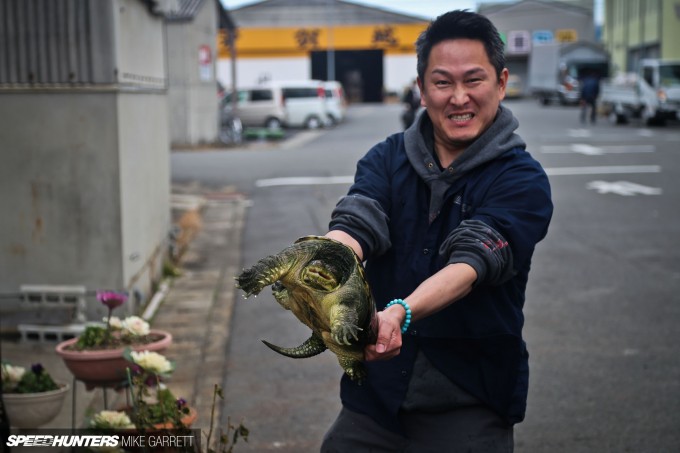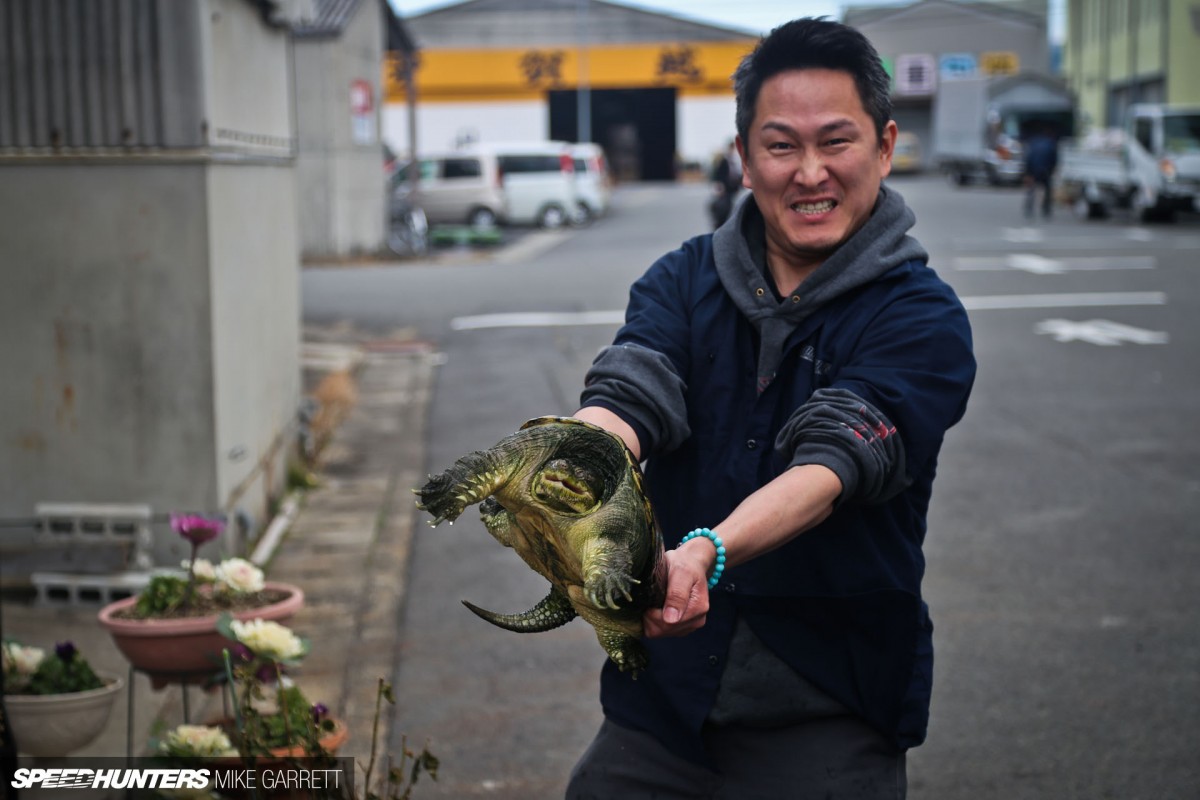 Given Miyamoto's wide ranging taste in cars, he's the perfect guy to execute a Japanese take on the pro touring car. This Bluebird isn't the first car he's built this way either – the American style has been influencing his projects for quite some time. He also likes turtles, especially the common snapping variety, of which his shop is named after.
Modernizing A Datsun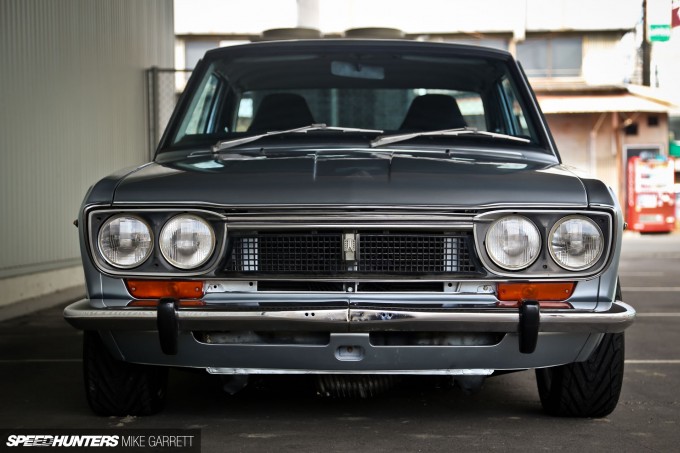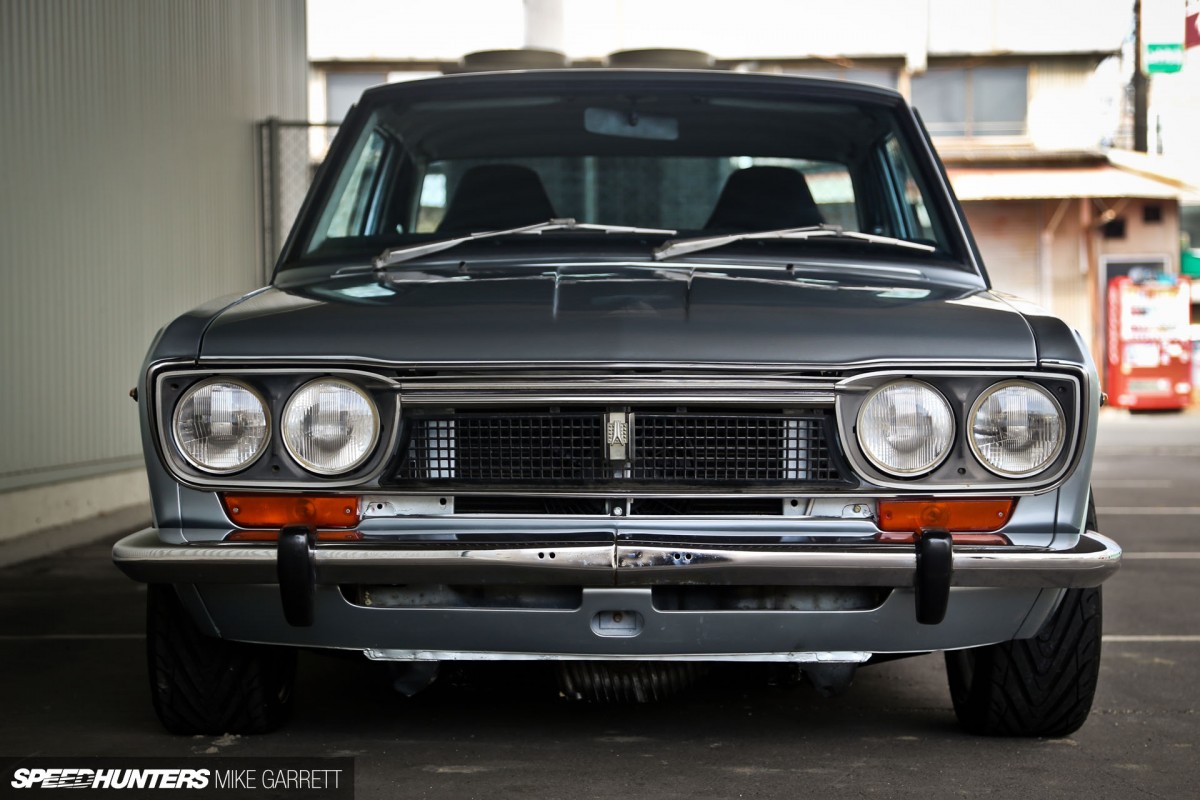 So how exactly do you go about building a Japanese pro touring car? Well, first you want to select a base car to work with, and it can be anything. Here in the States the most common choices are popular cars like the Chevrolet Camaro and Ford Mustang. But what about in Japan?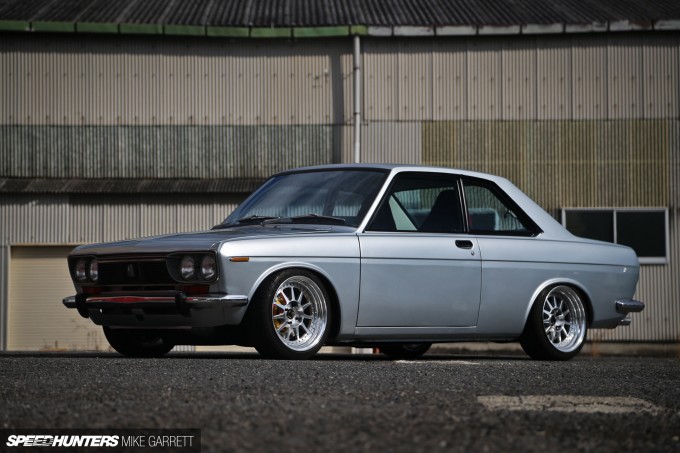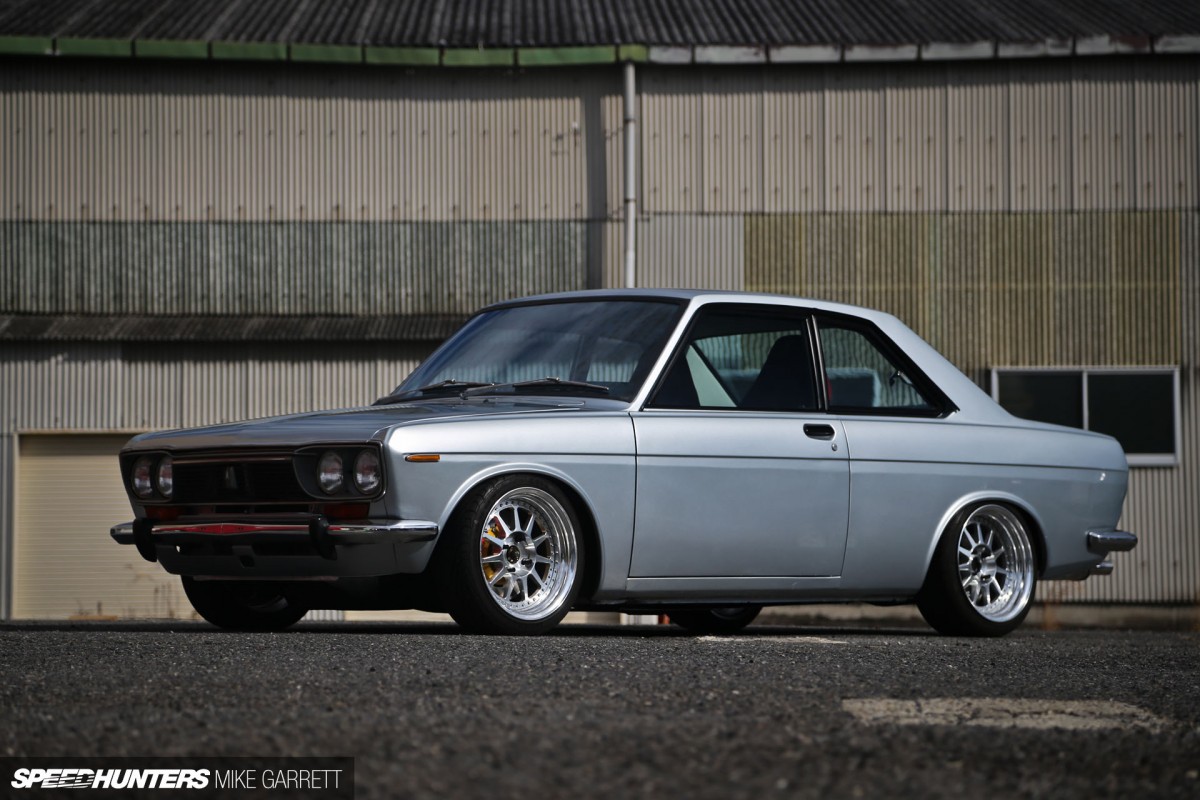 The Hakosuka and Kenmeri Skylines are both great candidates, as is the S30 Fairlady Z – a car which Miyamoto has plenty of experience with. But in this case he's gone with the Nissan Bluebird, or Datsun 510 as its known in some places. Given the strong following that the 510 has all over the world, it was the perfect machine to receive Common Snapper's pro touring inspired rebuild.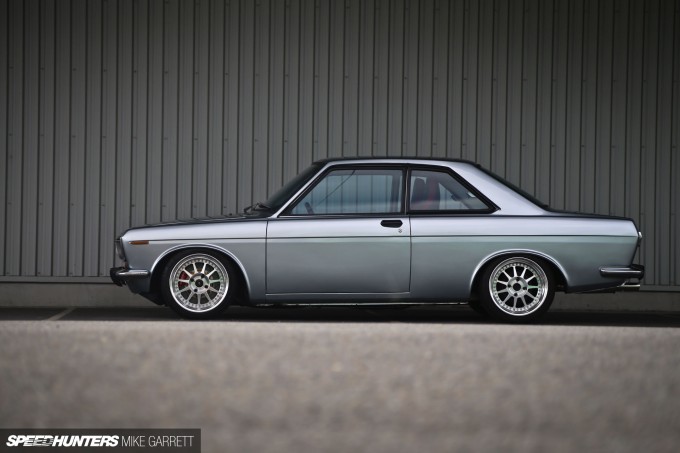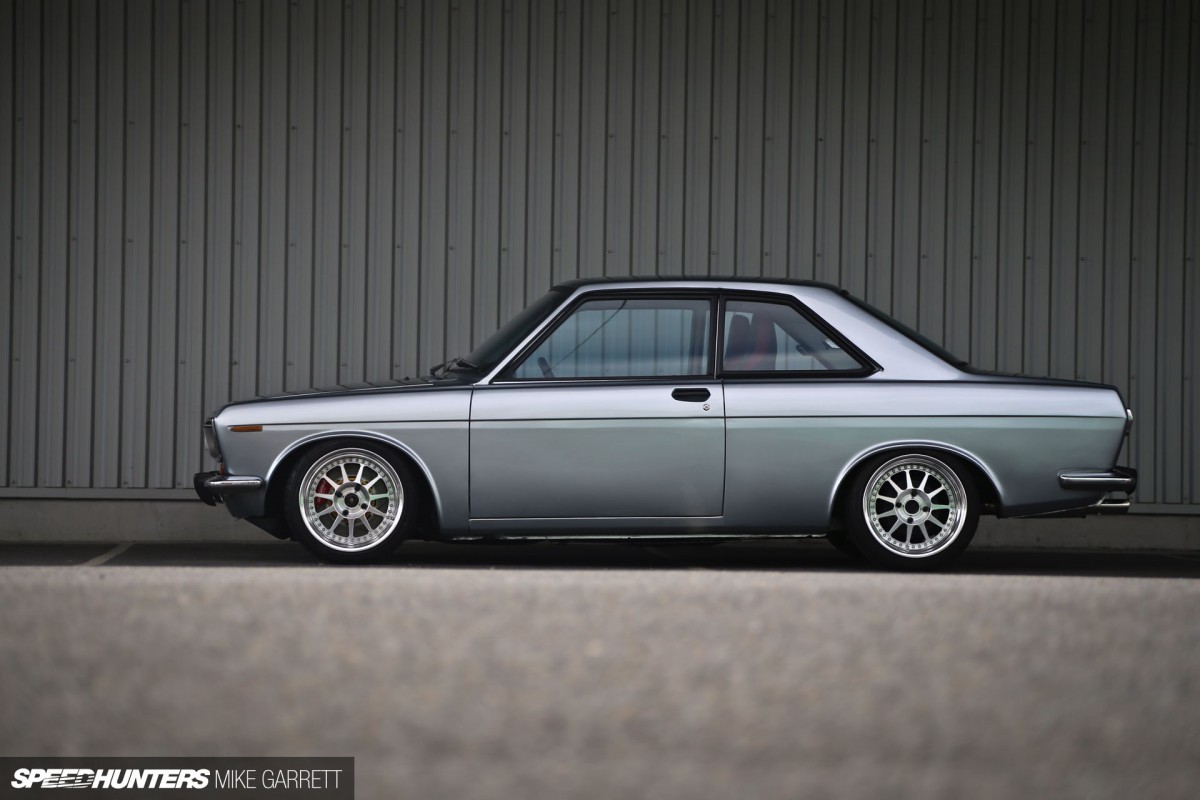 The 510 was available in a few different body styles, but many would call the two-door coupe version the best looking of the bunch. All 510s are cool of course, but there's just something about the swept back lines of the coupe that stand out when compared to its more boxy siblings.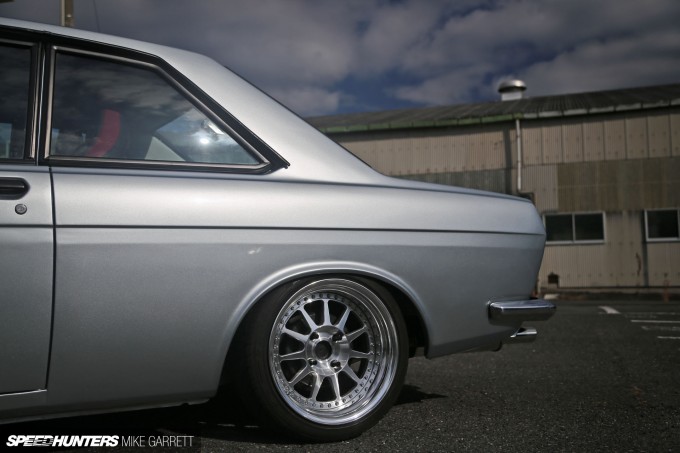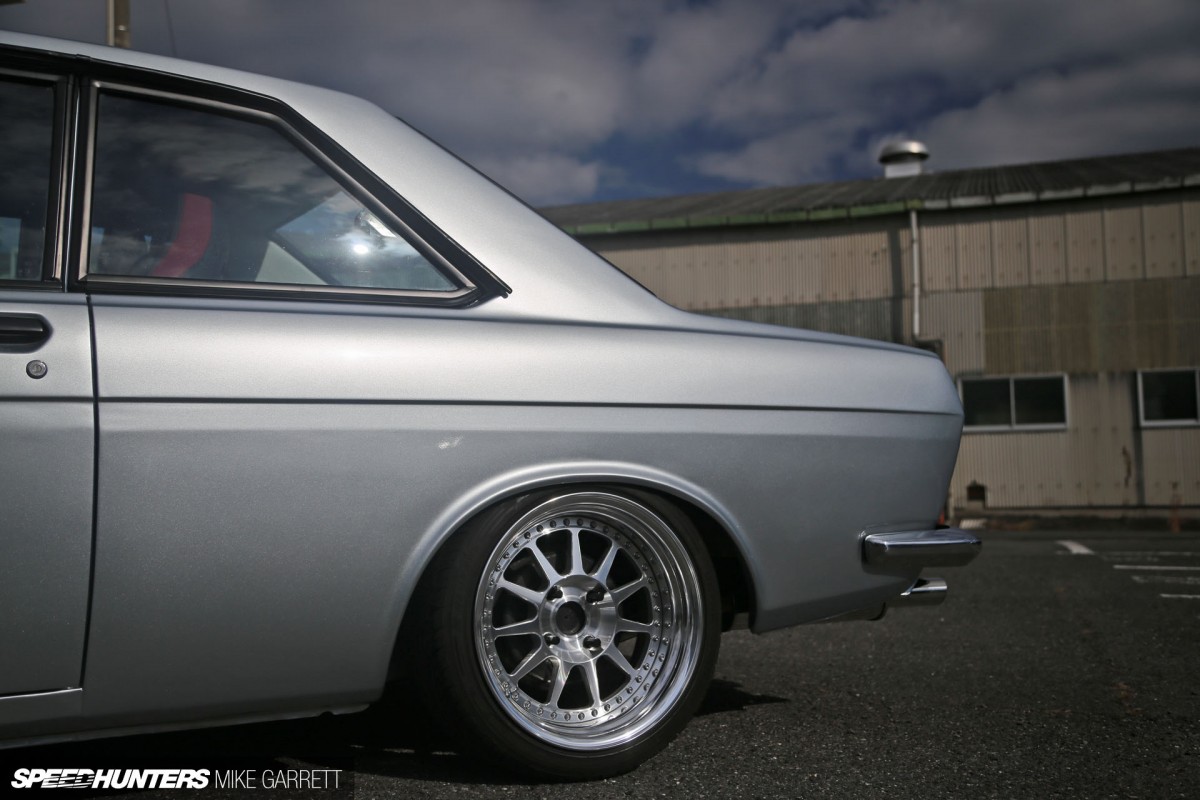 While some pro touring builders like to tweak the exteriors of their cars, the general rule is that the classic styling of the body should be preserved as much as possible. That's very much the case with the Bluebird, which uses a nicely restored exterior as its base.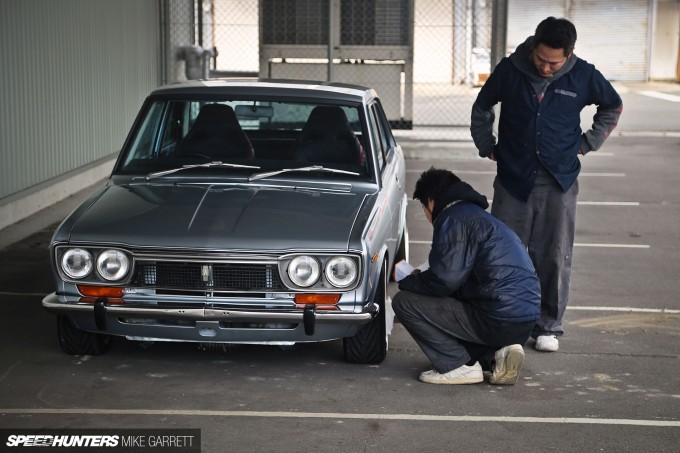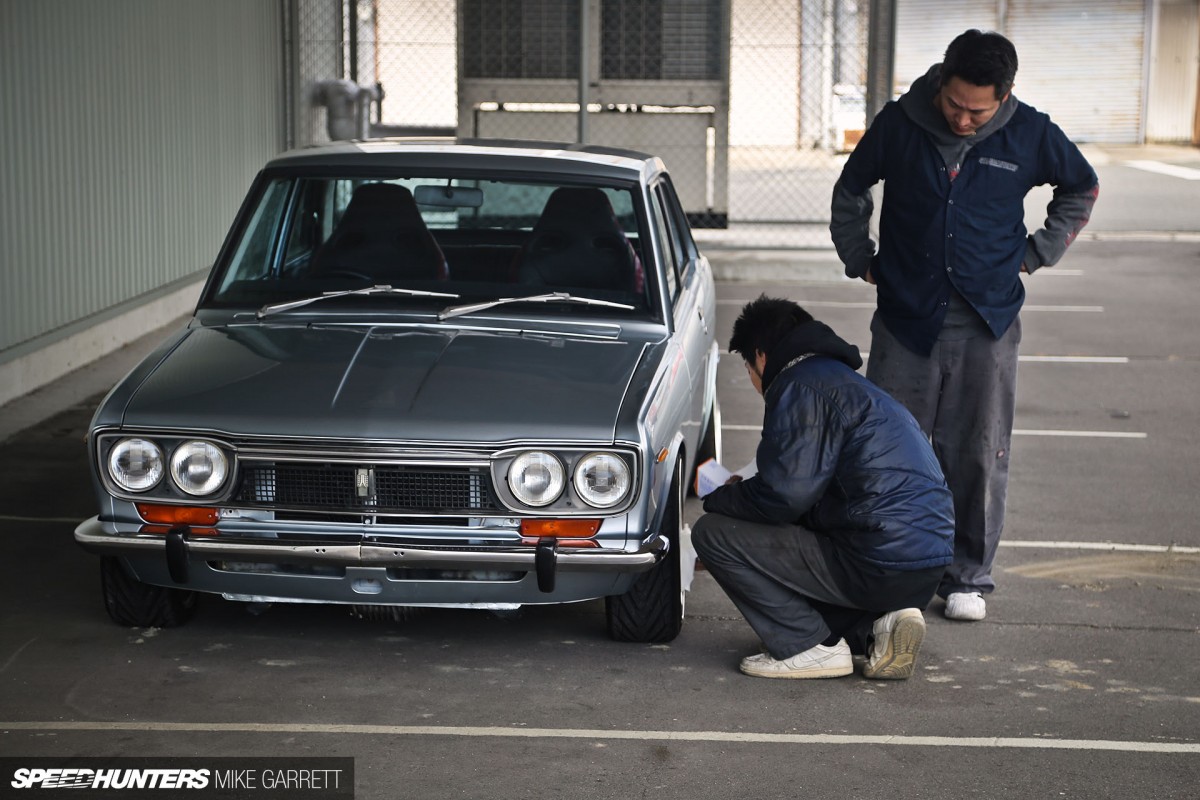 If you were to just see the car passing by on the highway, you'd likely think it was a very clean Bluebird with a nice set of wheels – and that's the idea behind many pro touring builds. It's only when you look closer that you realize that this vintage machine is packing some high-tech goodies beneath its panels.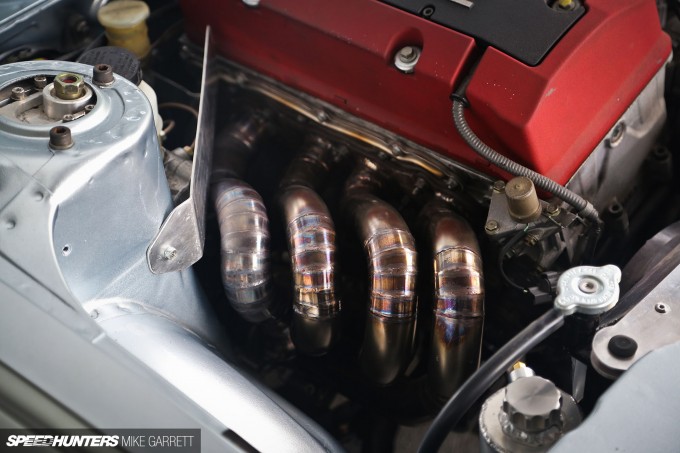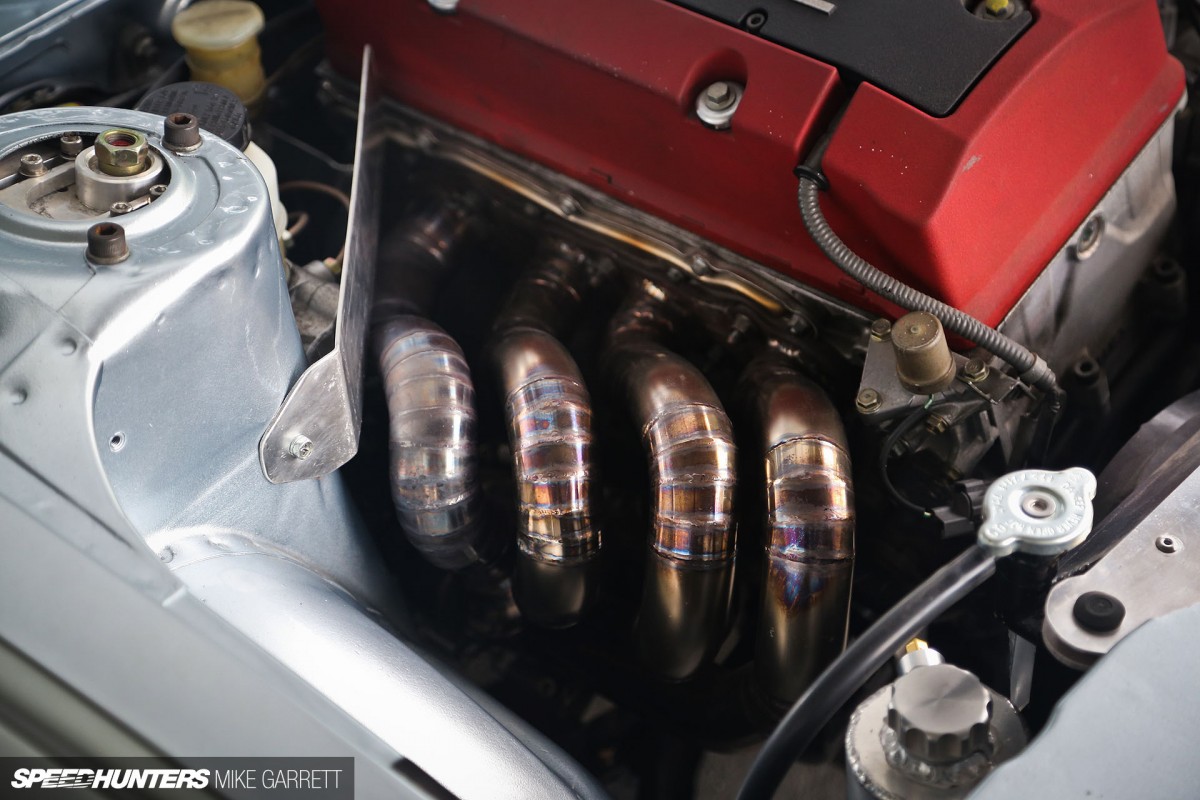 For American pro touring builders, engine choices are usually pretty straight forward. Building a Camaro or Chevelle? Any one of the LS V8 engines is a perfect fit. Mopar guys have their choice of modern HEMIs and even Viper V10s. Ford builders have the amazing 5.0L Coyote at their disposal. But what about an old Nissan?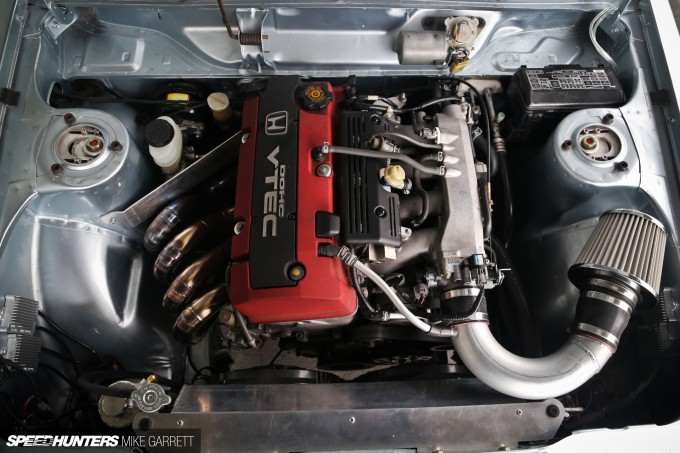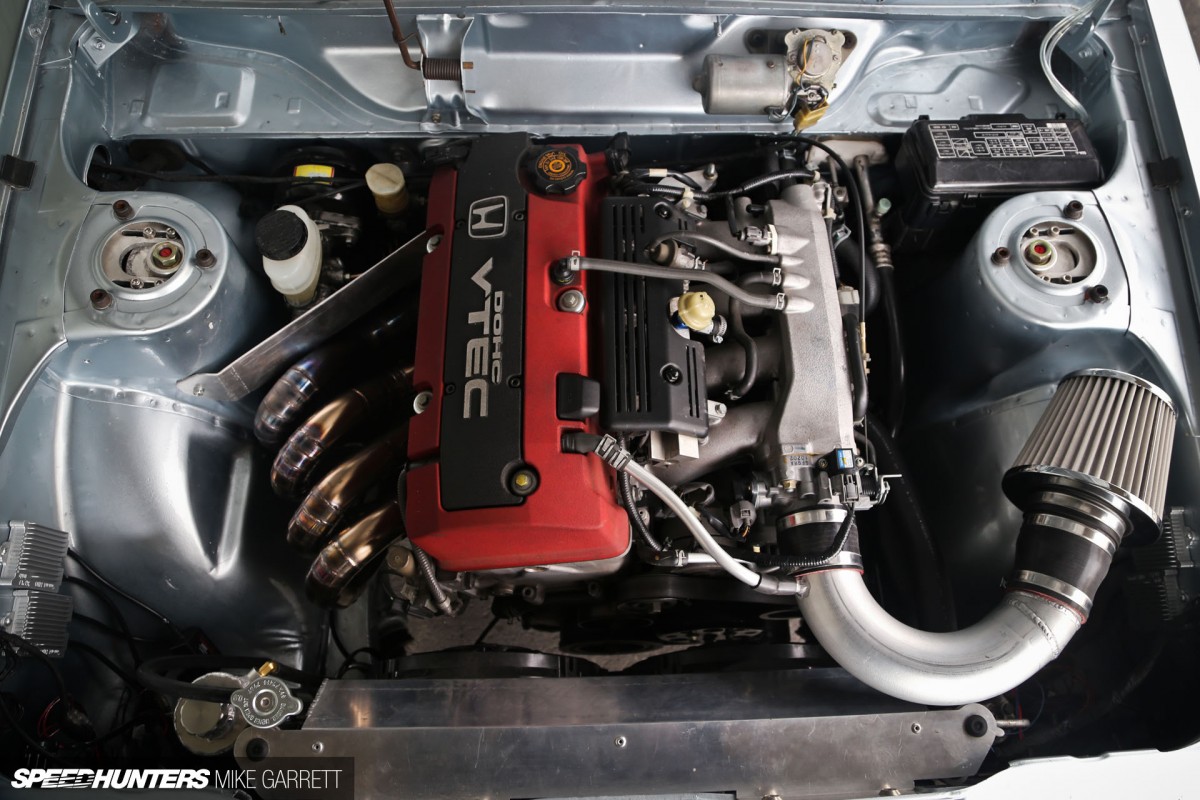 As we saw during the feature of Common Snapper's rotary-powered S30, Miyamoto-san is not one to let purist ideals get in the way of creating the cars that he wants to, so rather than dropping in a SR20DET or another engine from the Nissan family, he went for the high-winding naturally aspirated magic of the Honda F20C from the S2000.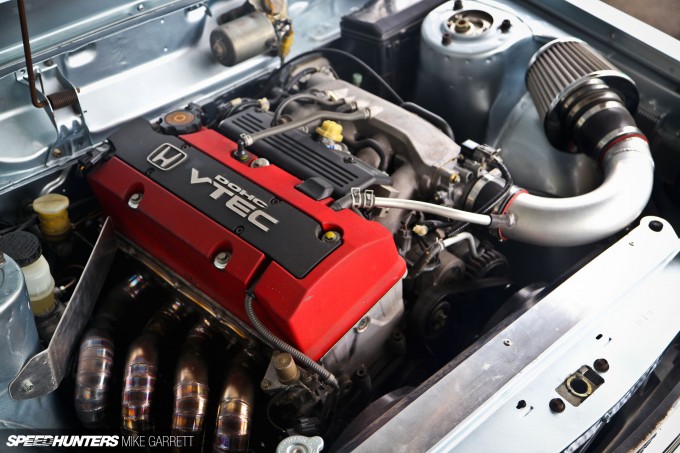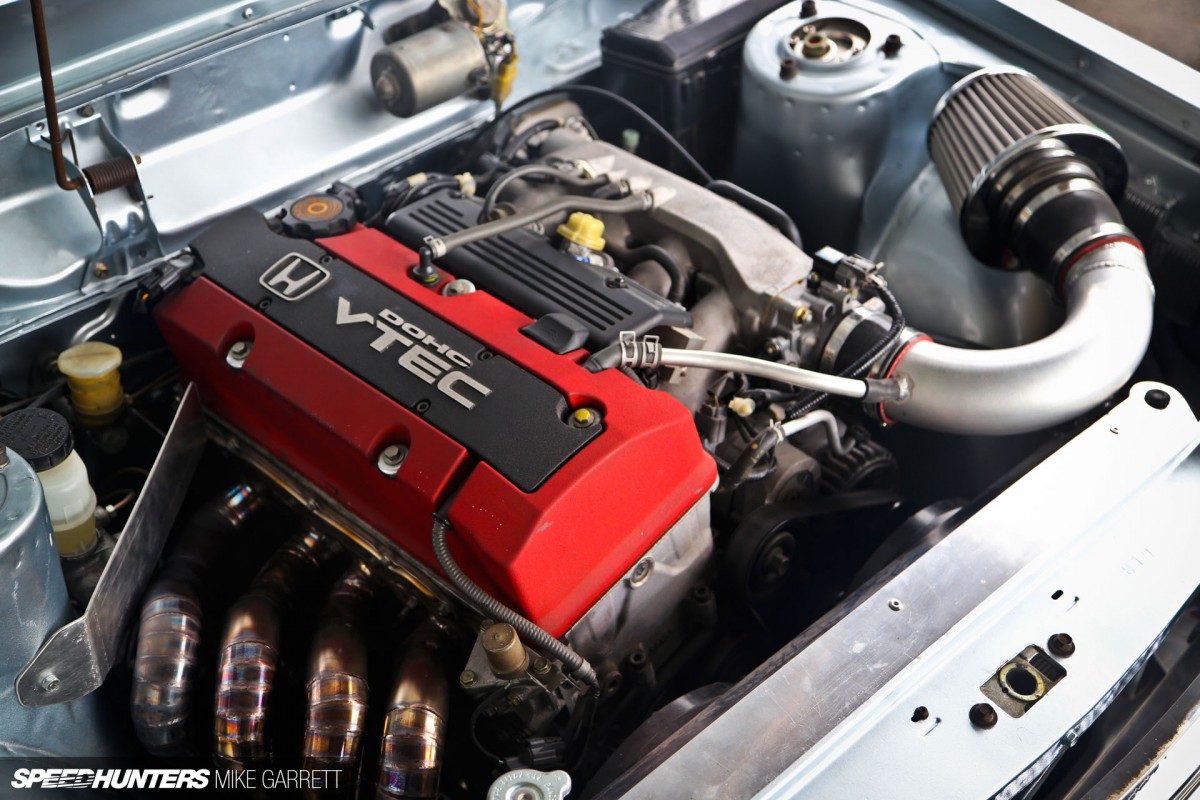 Brand allegiances aside, it's hard to argue with the combination of high-revving VTEC power and the nimble 510 chassis. With basic upgrades like custom-fabricated headers and a Common Snapper exhaust system, the car now makes over 100 horsepower more than any stock 510 – without sacrificing reliability or road manners. You can cruise it lightly around town when you want, and dip toward the obscenely high redline whenever you want a rush.
Finding The Balance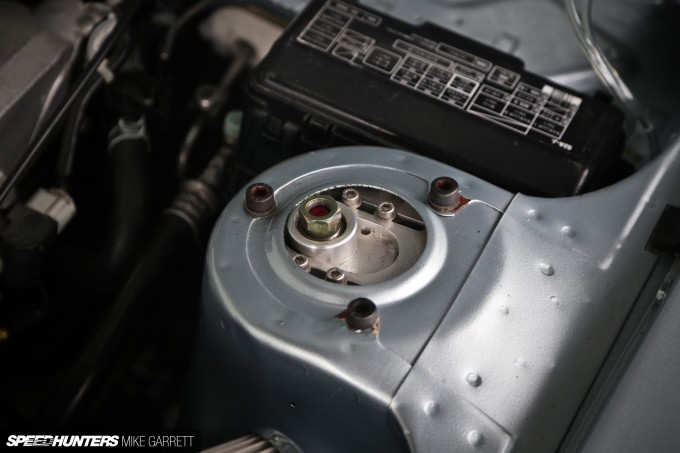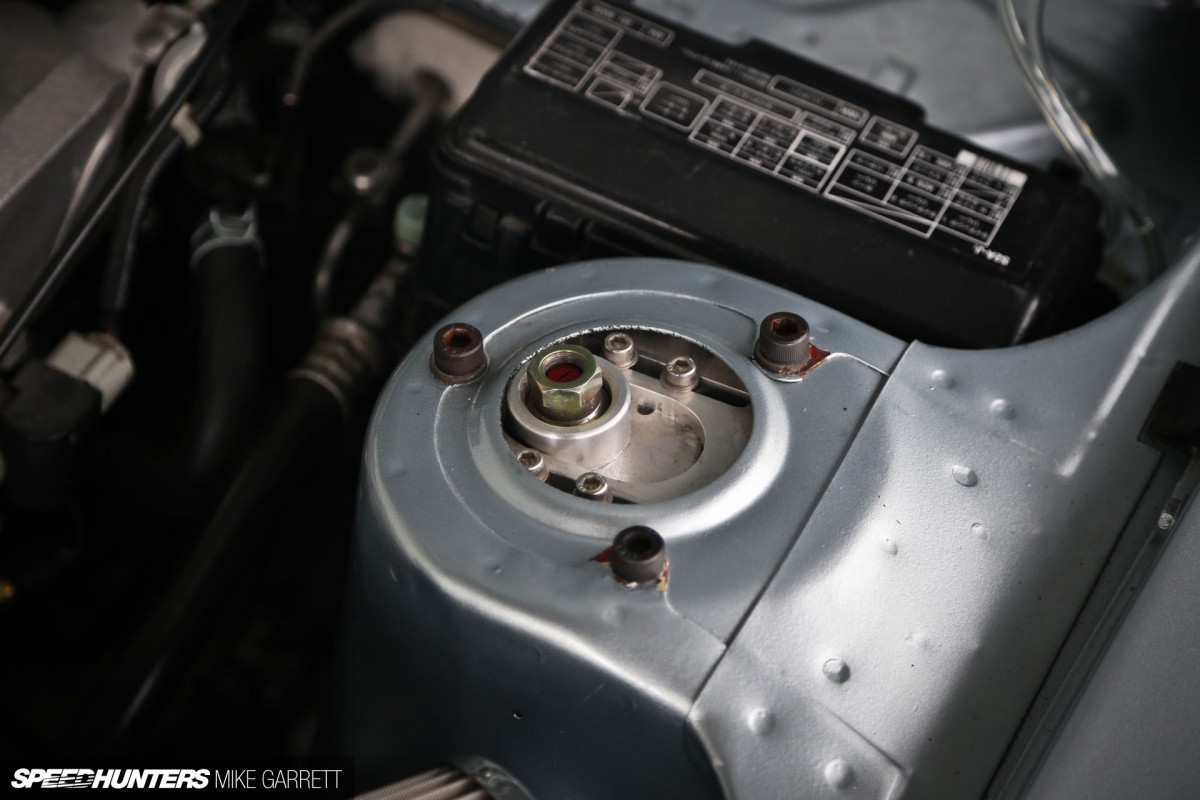 Of course, building a good pro touring machine is about a lot more than just adding horsepower. It's the supporting modifications that take it beyond being just a souped up old car. Miyamoto has addressed all the key areas of the car, including the handling which now benefits from a set of Common Snapper Kanden adjustable coilovers.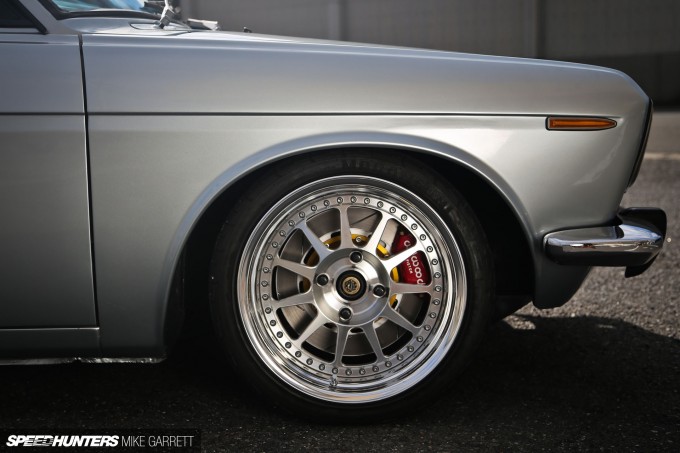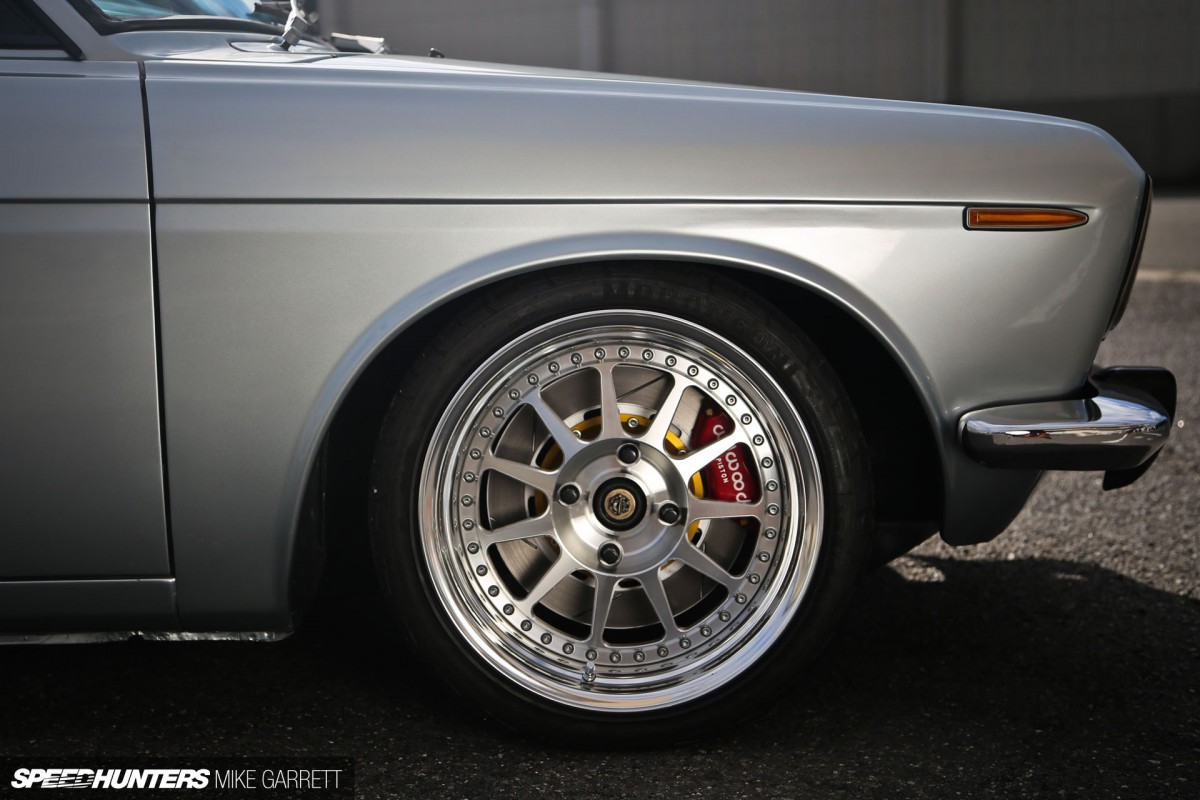 With all of the extra horsepower on hand, the Showa-era brakes were also in need of an upgrade. A set of Wilwood 4-piston calipers with slotted rotors now handle the stopping duties up front.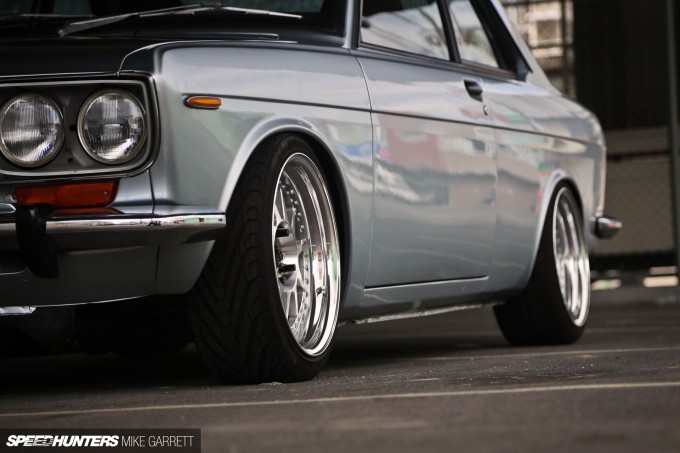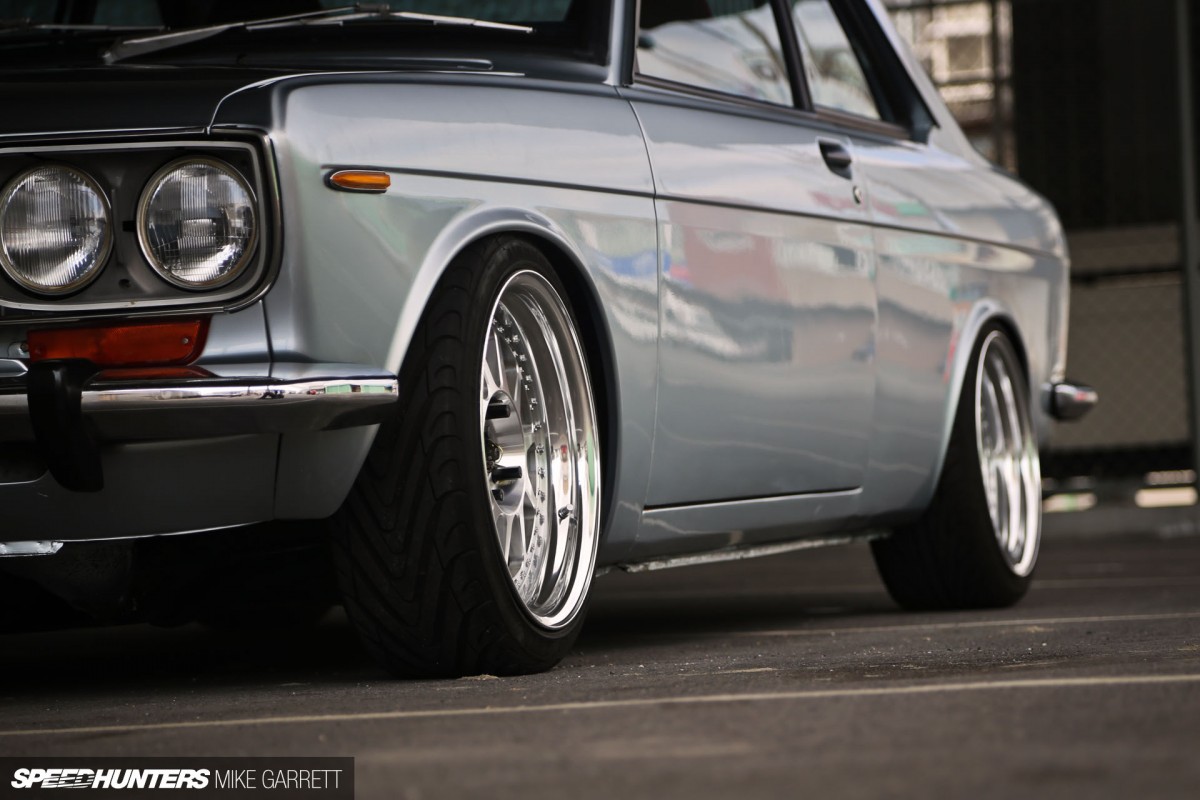 Like so many of the projects that have rolled out of the Common Snapper garage, the 510 is wearing a set of the brand's Barramundi forged wheels. The BMD Elevens measure 16×7-inch in the front and 16×8-inch in the rear with 195/40R16 and 205/40R16 tires front and rear respectively.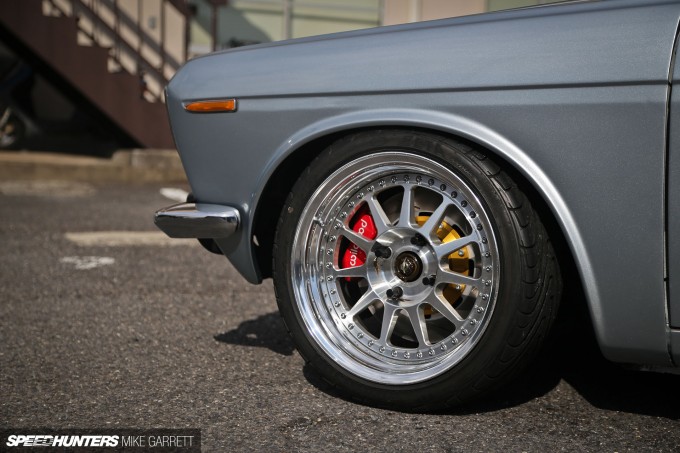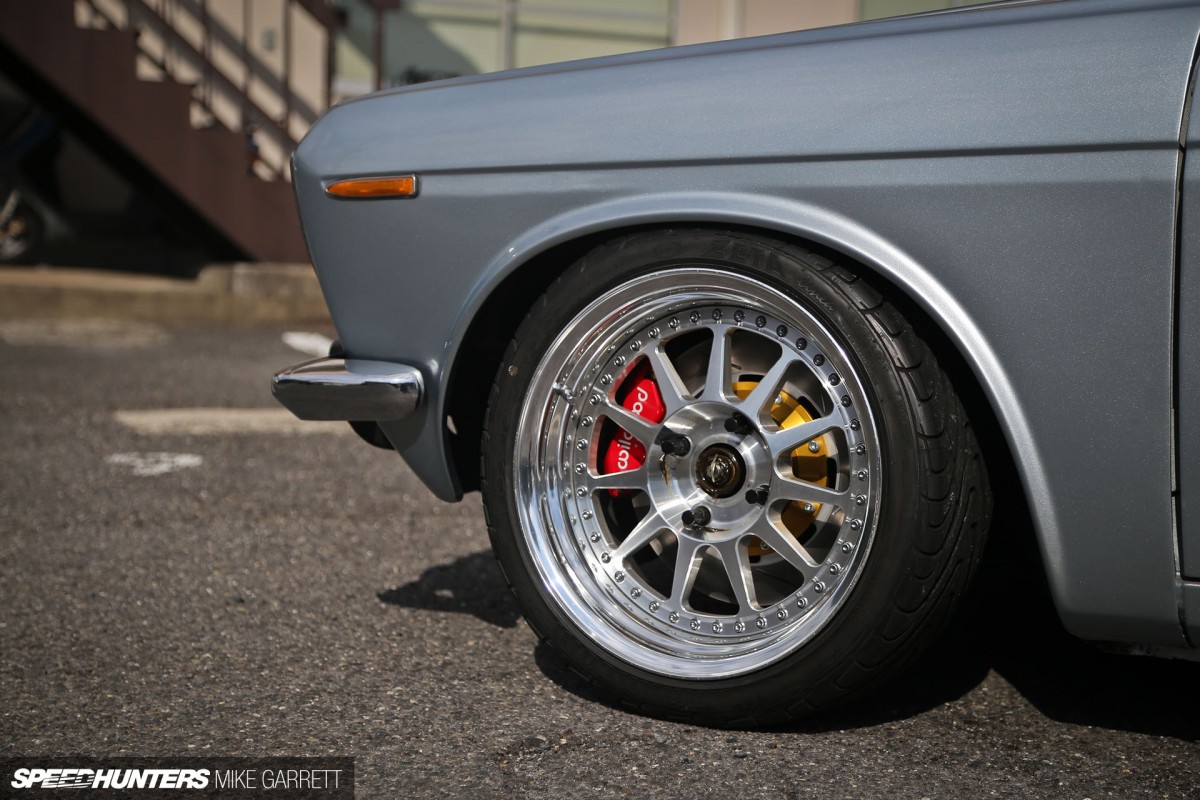 While I generally prefer my old cars to have period-correct sized wheels and tires, the 16s do a nice job of filling up the fenders and providing a contemporary look without looking at all out of place.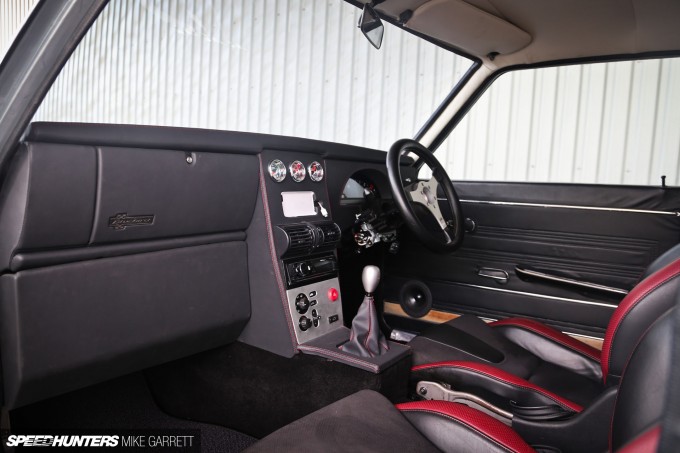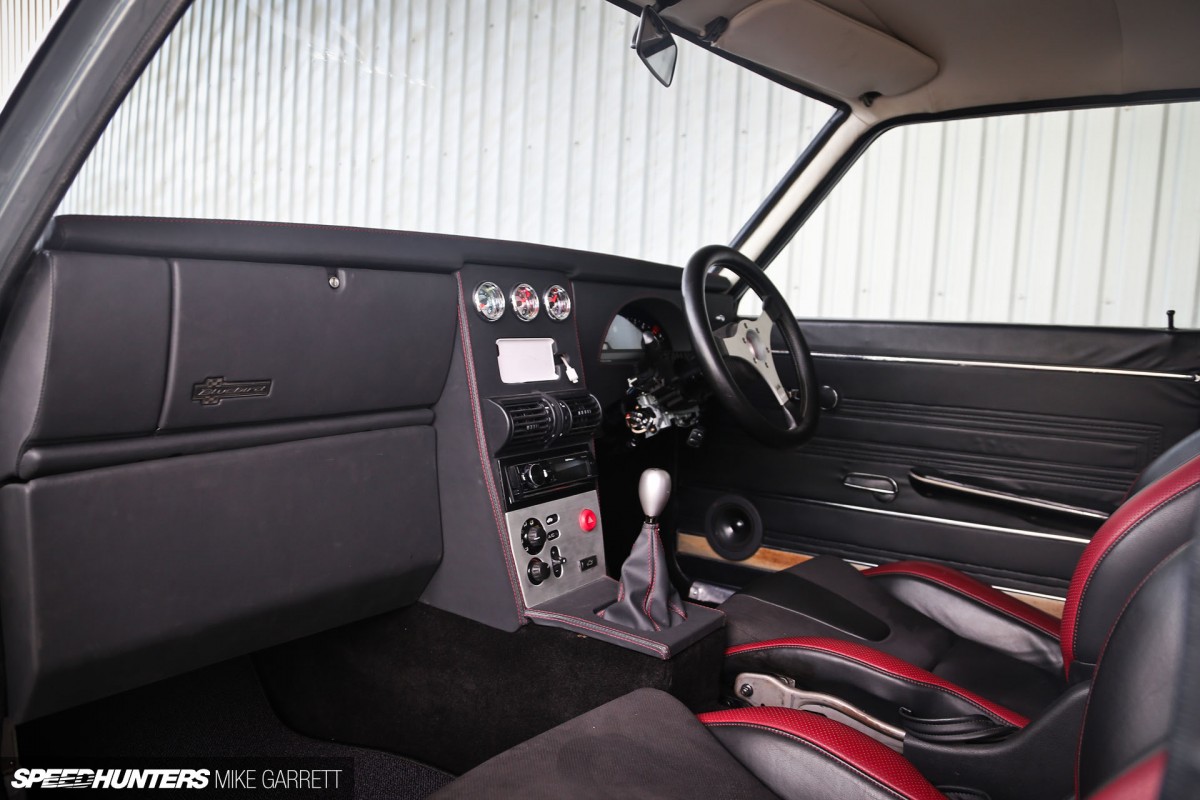 As I mentioned a moment ago, comfort and refinement are big parts of a successful pro touring build, and this little Nissan absolutely delivers in those departments. Although still easily recognizable as a 510 inside, the cockpit has been fully overhauled with many one-off parts and a number of creature comforts that were unheard of in the '60s and '70s.  There's a modern audio system with an integrated iPhone slot and electric bucket seats sourced from an R35 GT-R. It's not unlike the way you'll find late-model Corvette components in many GM pro touring builds.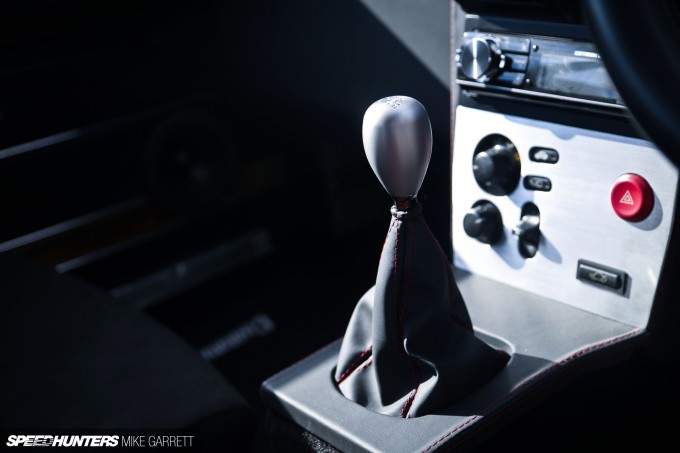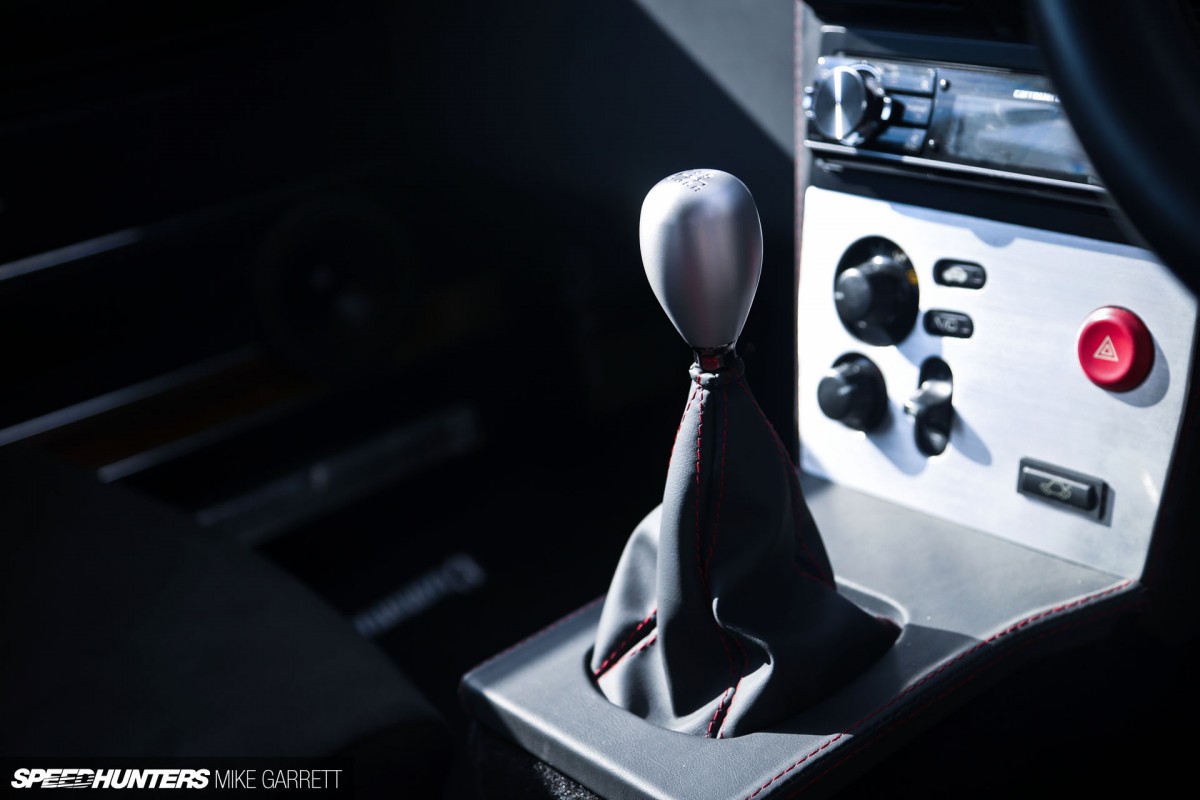 The modern-looking control panel and center console have been built from scratch and the shifter for the S2000 6-speed transmission still retains a titanium Honda shift knob. As usual, it's all about the little details.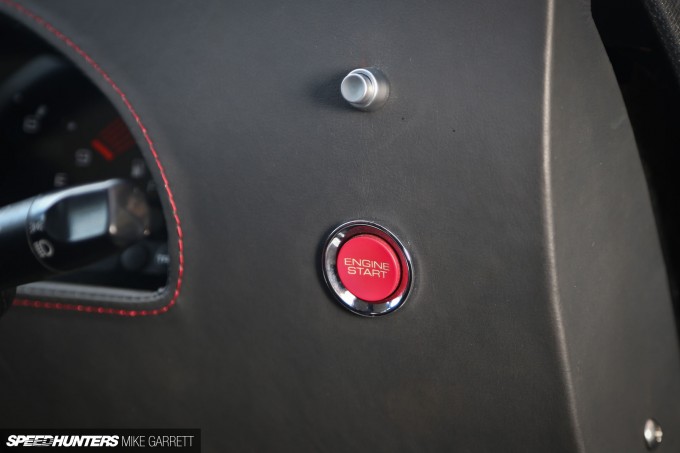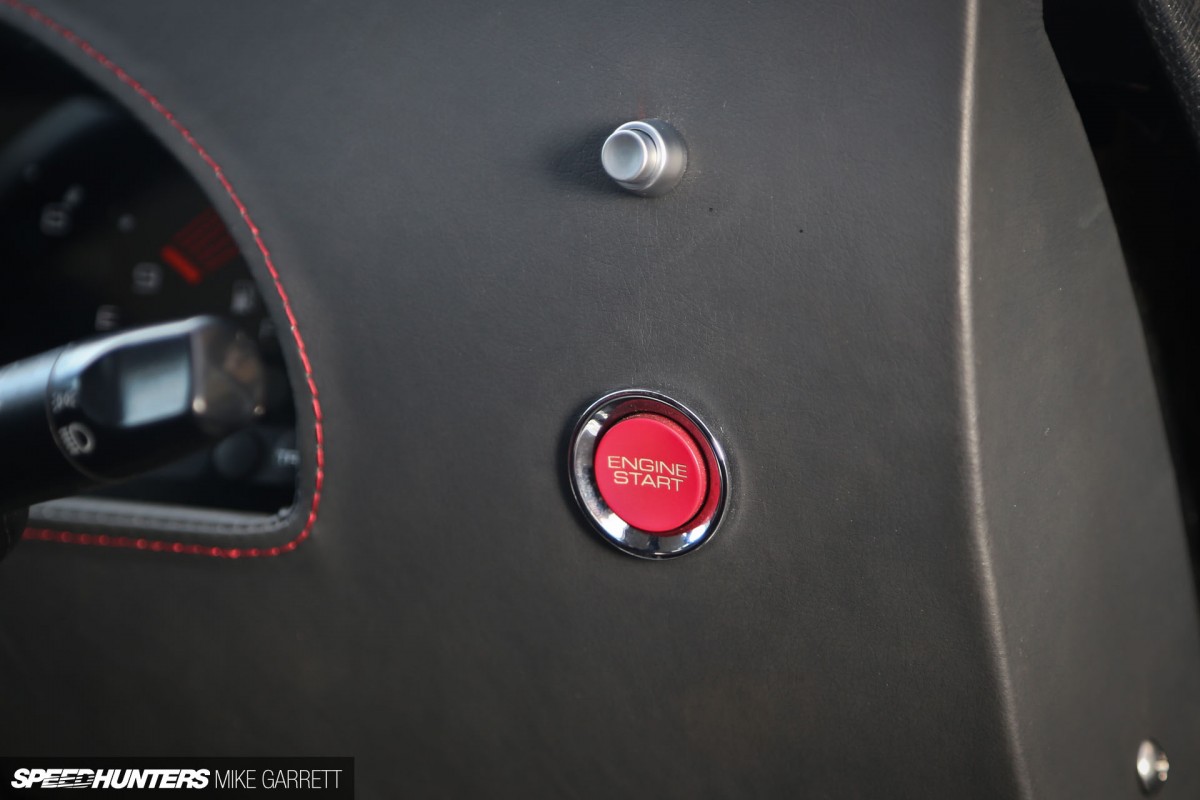 The original S2000 digital gauge cluster has also been set nicely into a custom housing, and the F20C fires into life with an original Honda push-start button.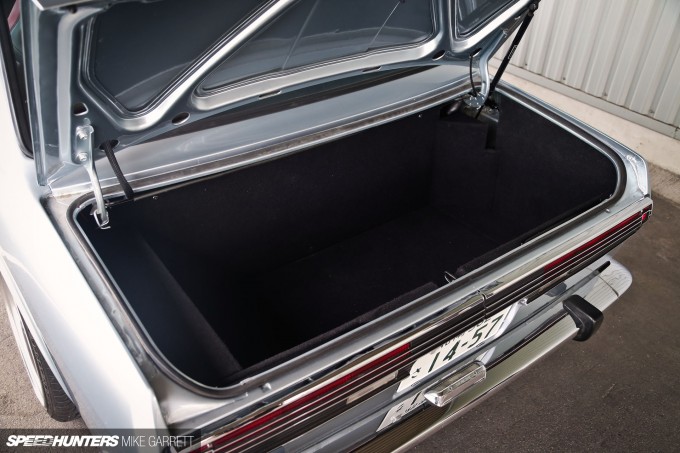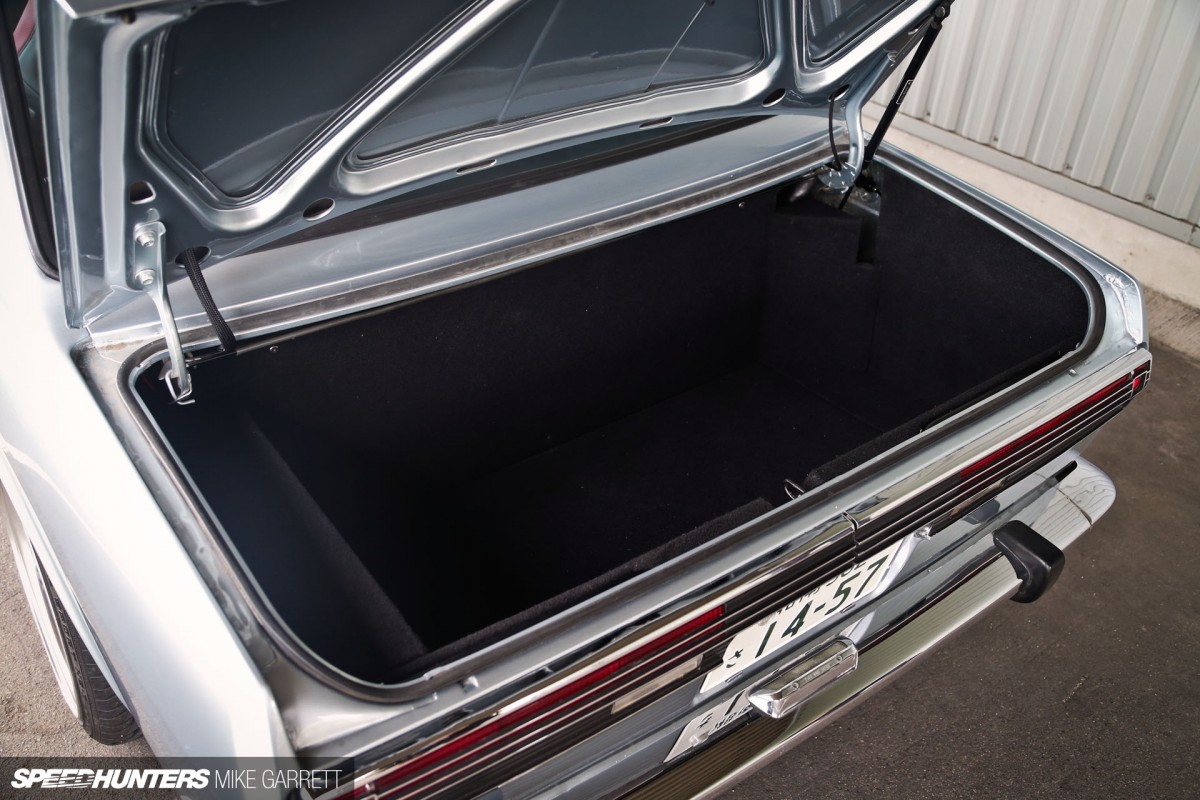 Even the trunk has been modernized, making it a much nicer place to put luggage during a road trip, or shopping bags during a grocery store run. This is where the 'touring' part of pro touring comes in.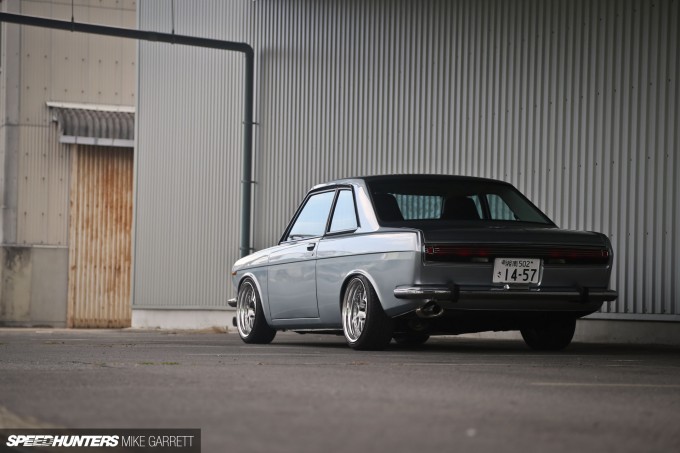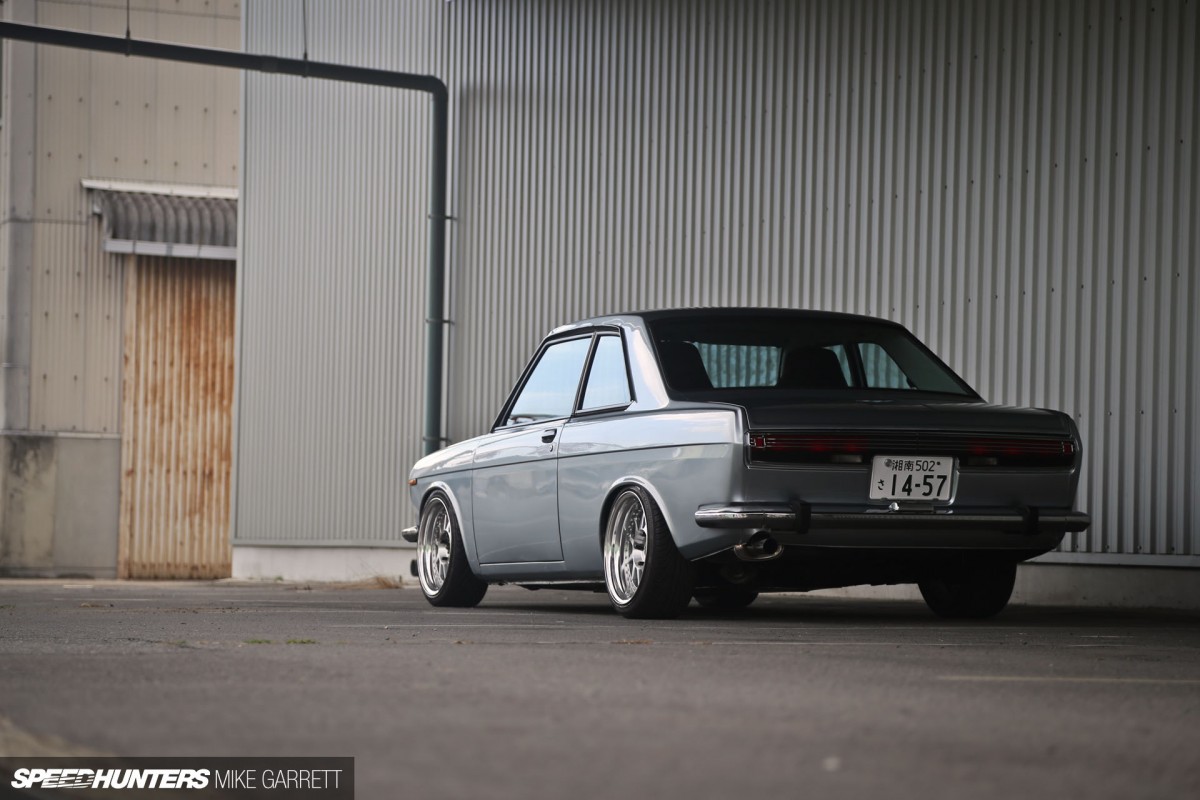 The way I see it, pro touring isn't about starting with a specific type of car, it's about taking an old machine and upgrading it tastefully and functionally for modern times. My feeling is that Common Snapper has executed the concept perfectly with this Bluebird.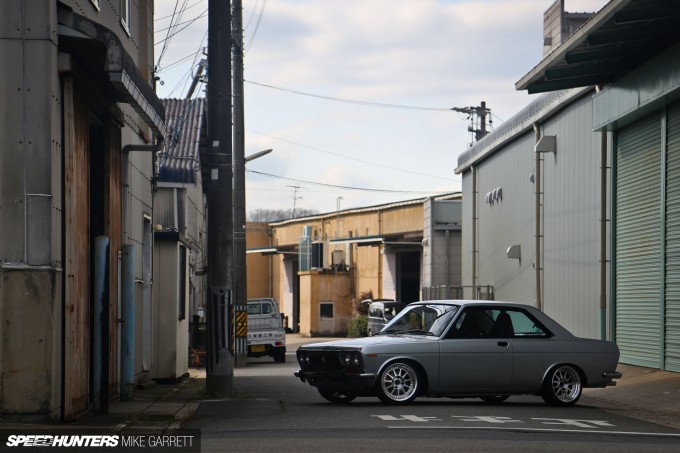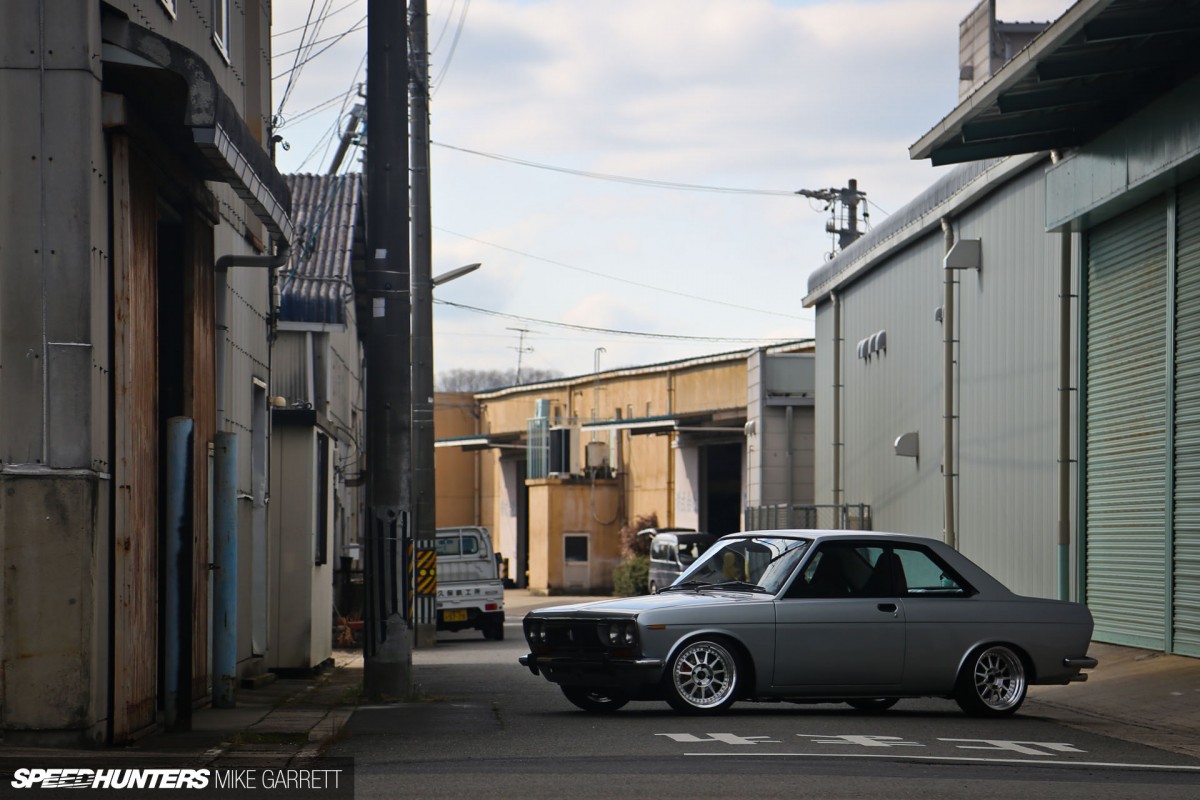 If you could pick your favorite classic car and reinvent it for the present day, how would you go about it? Would you go with traditional American muscle, a Japanese kyusha like this car, or something different altogether?
Let's hear those ideas!
Mike Garrett
Instagram: speedhunters_mike
mike@speedhunters.com
Cutting Room Floor