Old Car, New Moves
Time attack is by nature, a simple yet extremely focused form of motorsport. It's about squeezing fractions of seconds off lap times and employing every trick in the book in order to do so.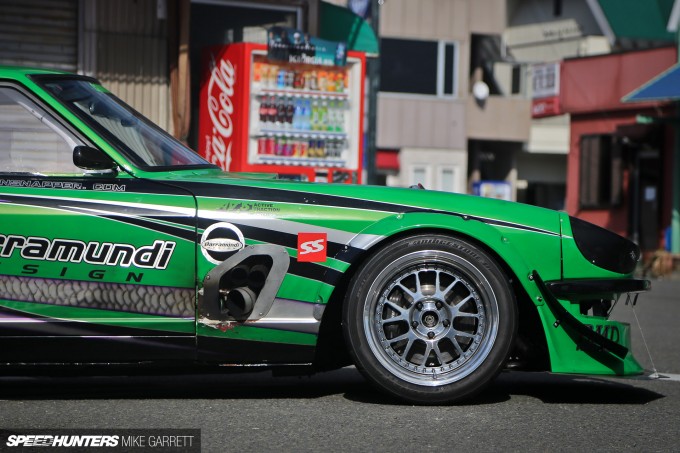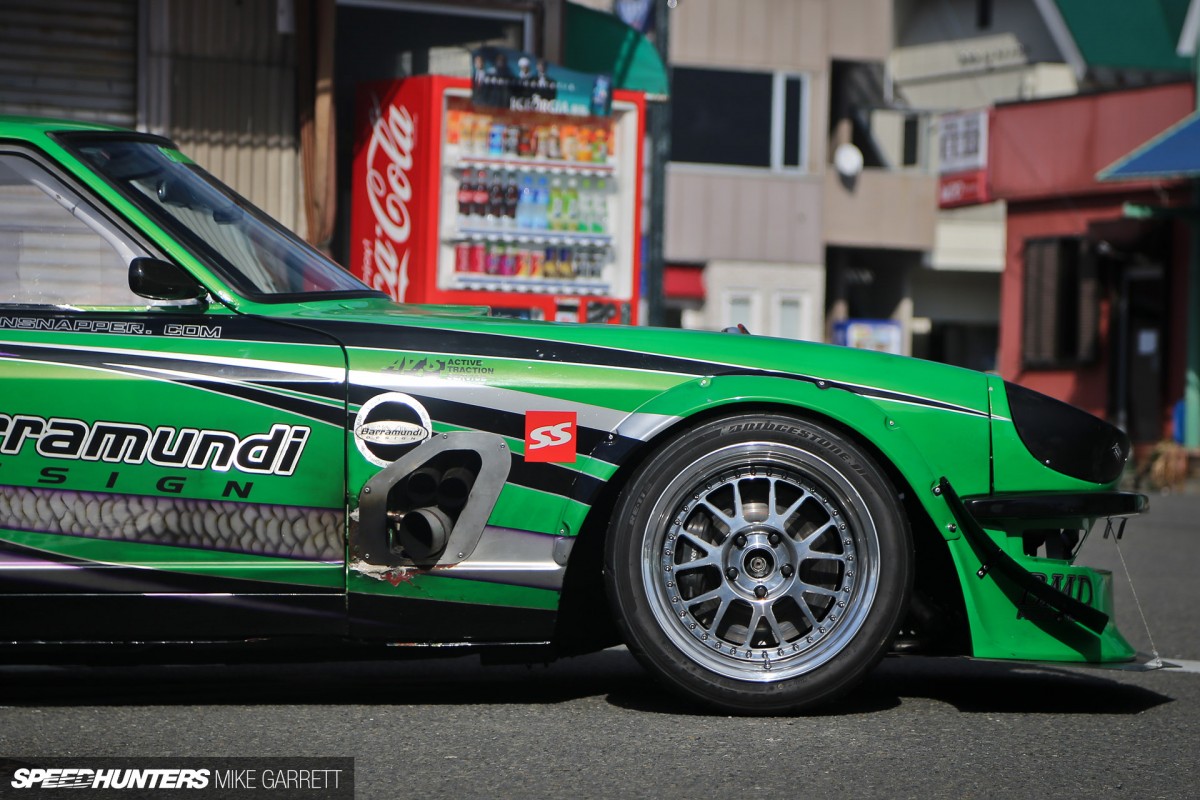 In a world where lap times rule all, there usually isn't a whole lot of room for personal style. That's not to say there aren't great looking time attack machines – because there are – but if a modification doesn't serve to make the car go around the track faster, there really is no use for it in this discipline.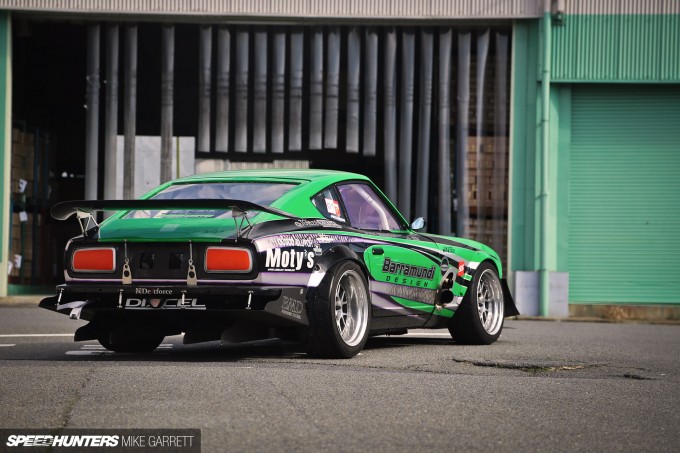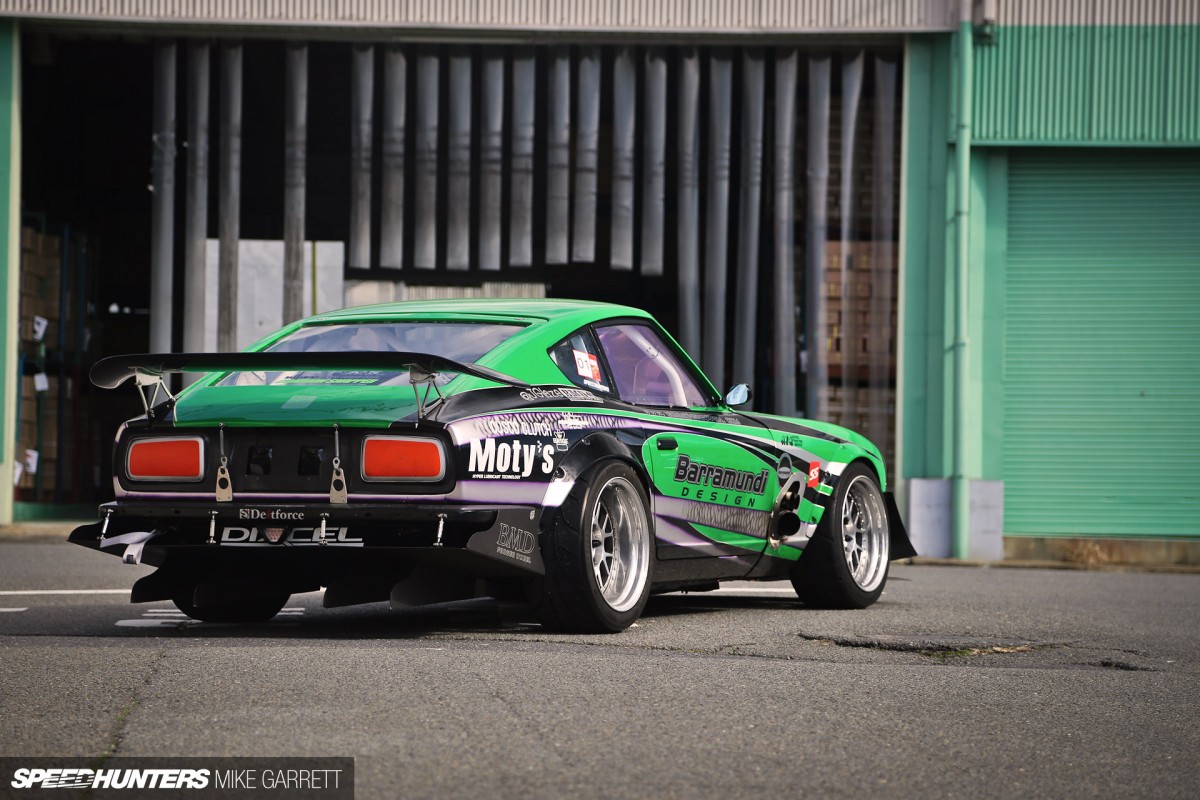 This time attacker is different though. And why wouldn't it be? It's built and driven by Common Snapper's Noriaki Miyamoto – one of the most eccentric car builders in Japan.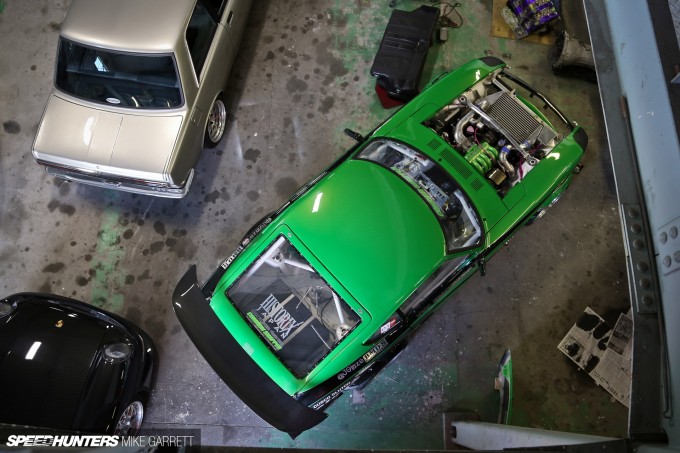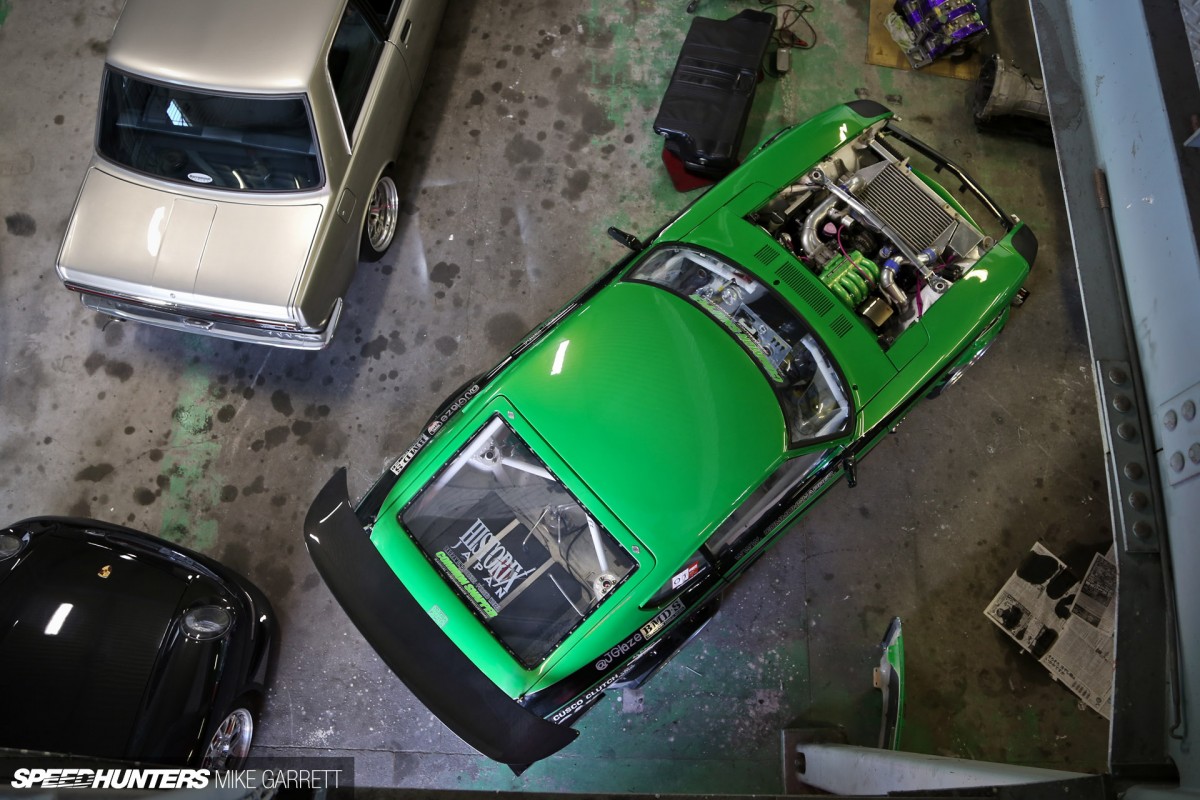 As you saw in Dino's shop visit story, Common Snapper is not your typical Japanese workshop. It's the place where you'll find Cadillac lowriders parked alongside wide body Porsche 911s and engine-swapped Nissan Bluebirds. How can you not love it?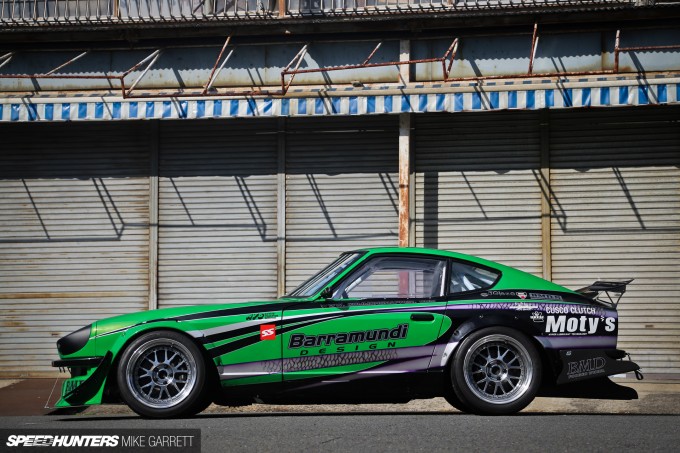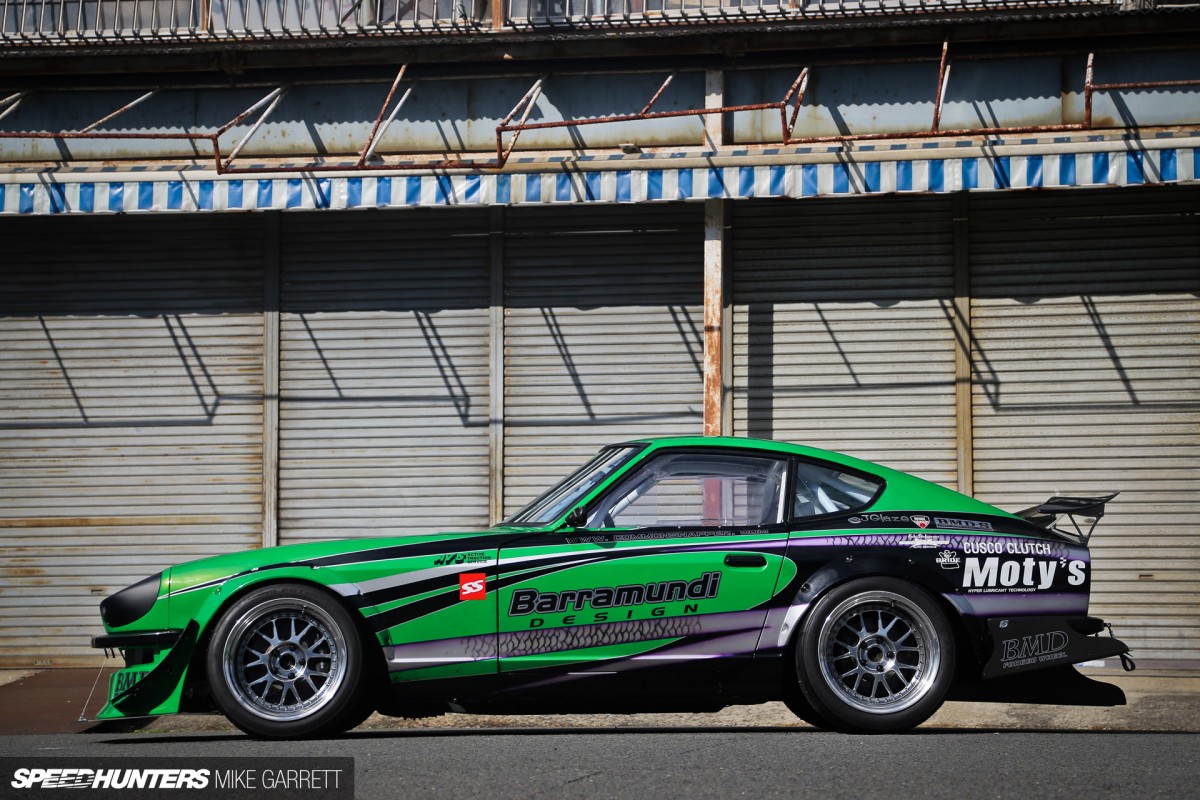 While he enjoys many types of vehicles, Miyamoto-san's all-time favorite car is the first generation Nissan Fairlady Z. He's built several of them, including the white RB-powered street machine that introduced the modified car world to Common Snapper many years ago.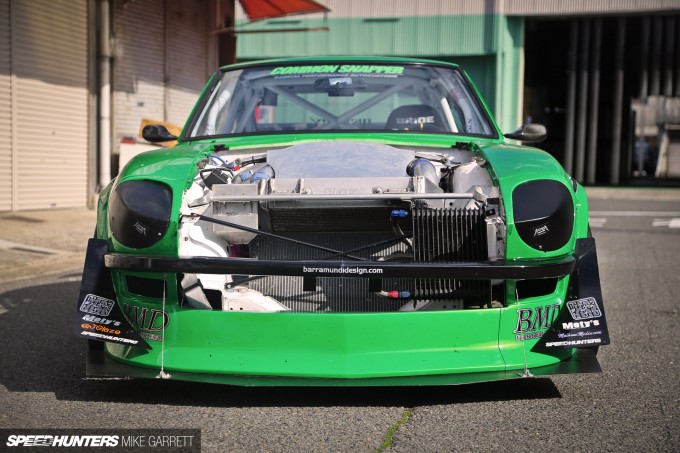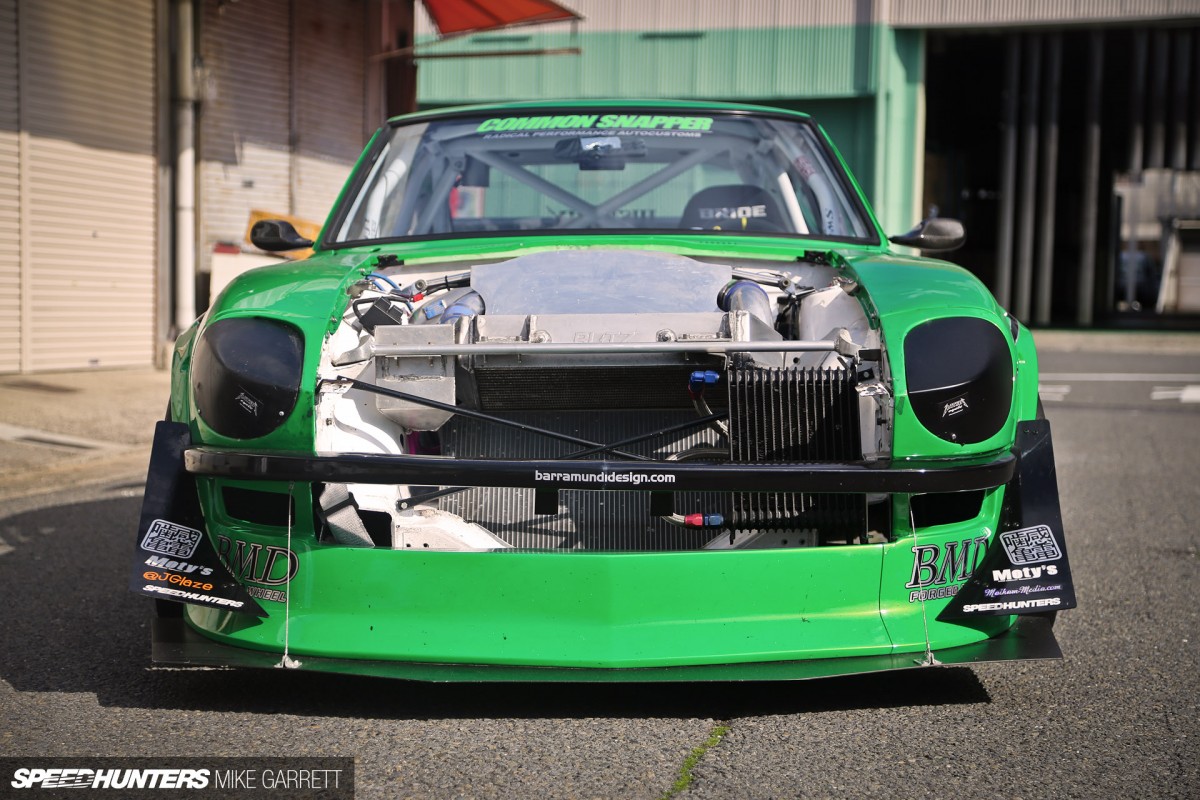 Miyamoto-san loves the S30 so much that a couple of years back he decided to turn one into a dedicated time attack car. His home track happens to be Japan's legendary Suzuka Circuit, and from the beginning he had visions of attacking Suzuka's iconic corners in his beloved Fairlady Z.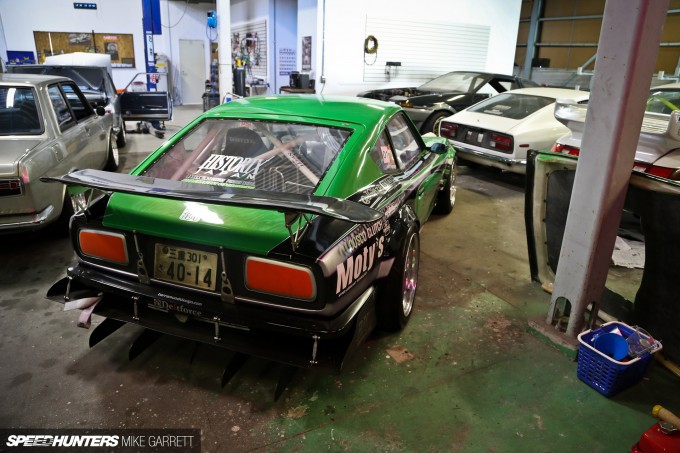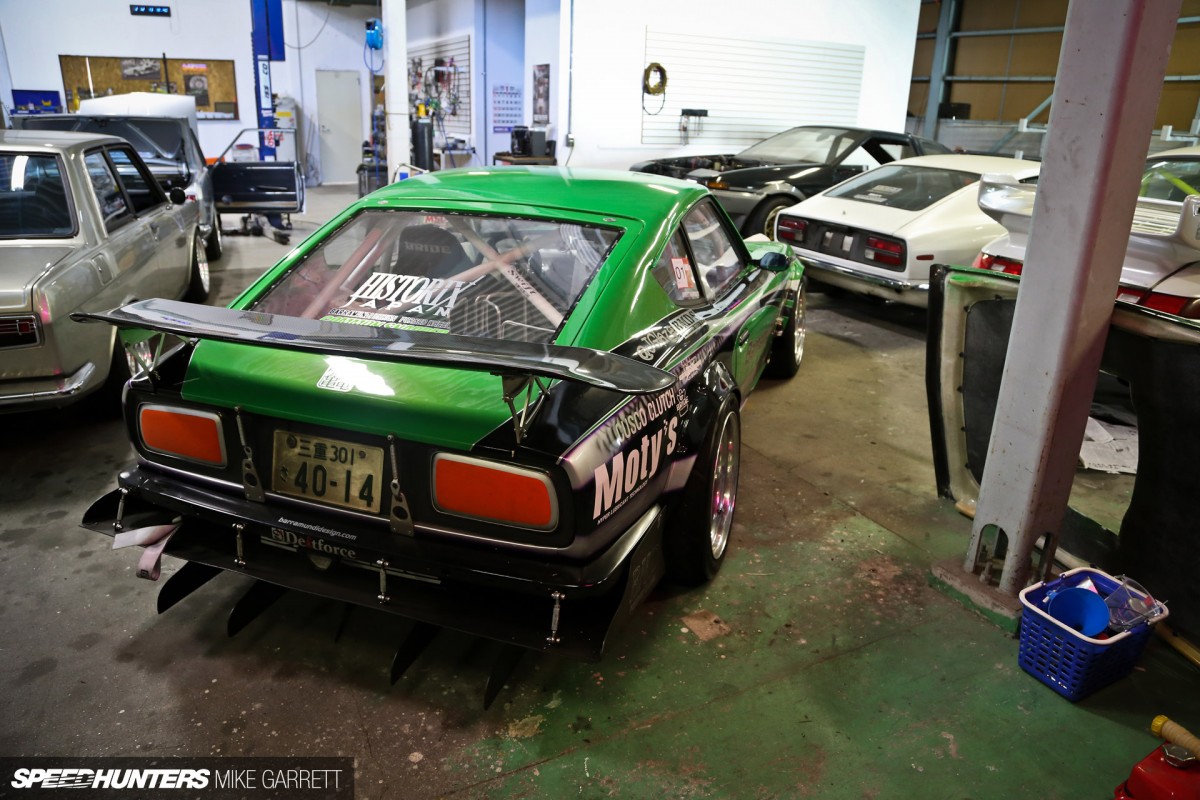 Now, the choice to even build a time attack car out of an old Z was an unusual one, but with its light weight and accommodating engine bay, he figured the classic Nissan could be built to run with the modern machinery that populates most track days and time attack meets in Japan. Starting with a left-hand drive base car, he got to work building one of craziest S30s in the world.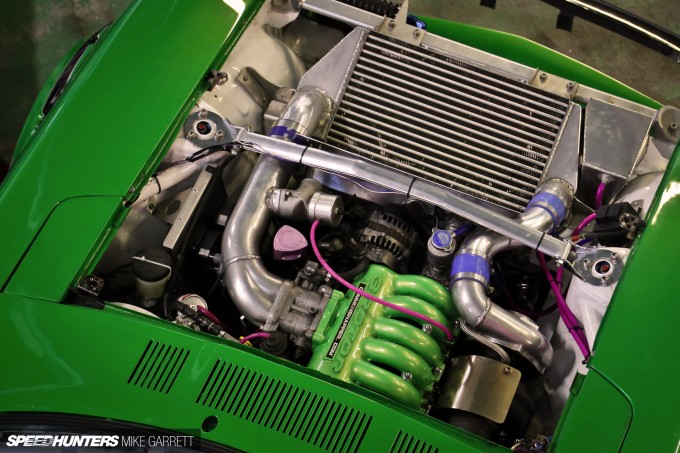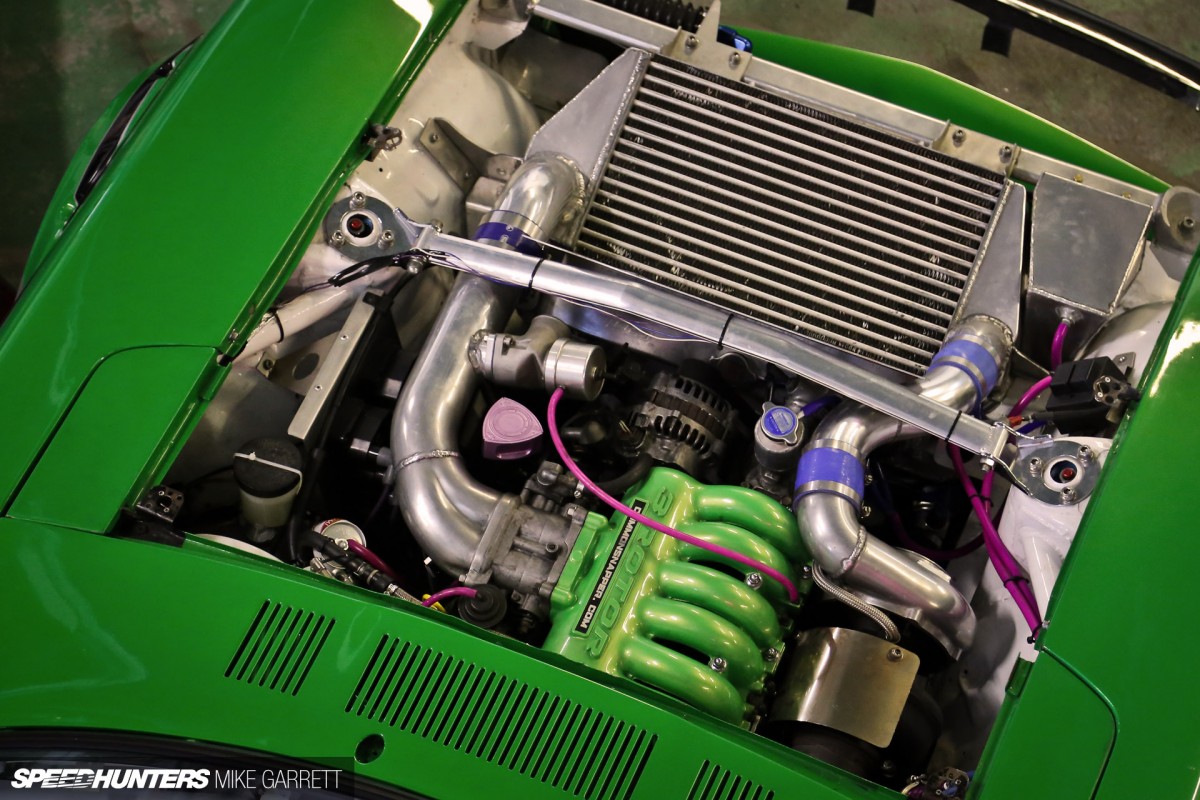 One of the first things on Miyamoto-san's list was to decide on the Z's power plant. There was the option of a built L-series, but that would make it difficult to achieve the power numbers he'd need. There was also the RB option – but he had been there and done that too. This one was going to be different – very different.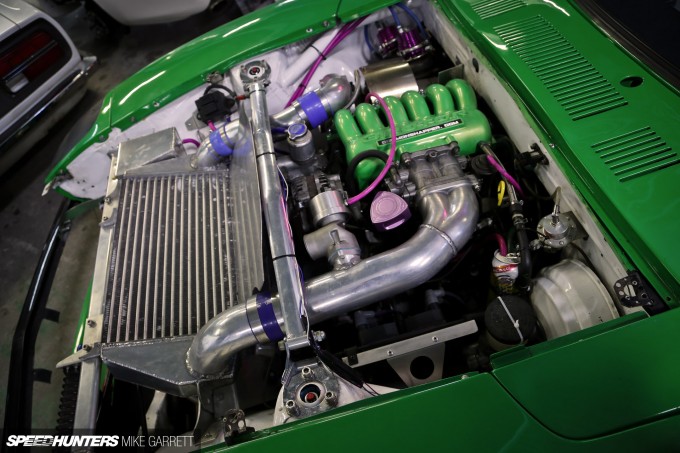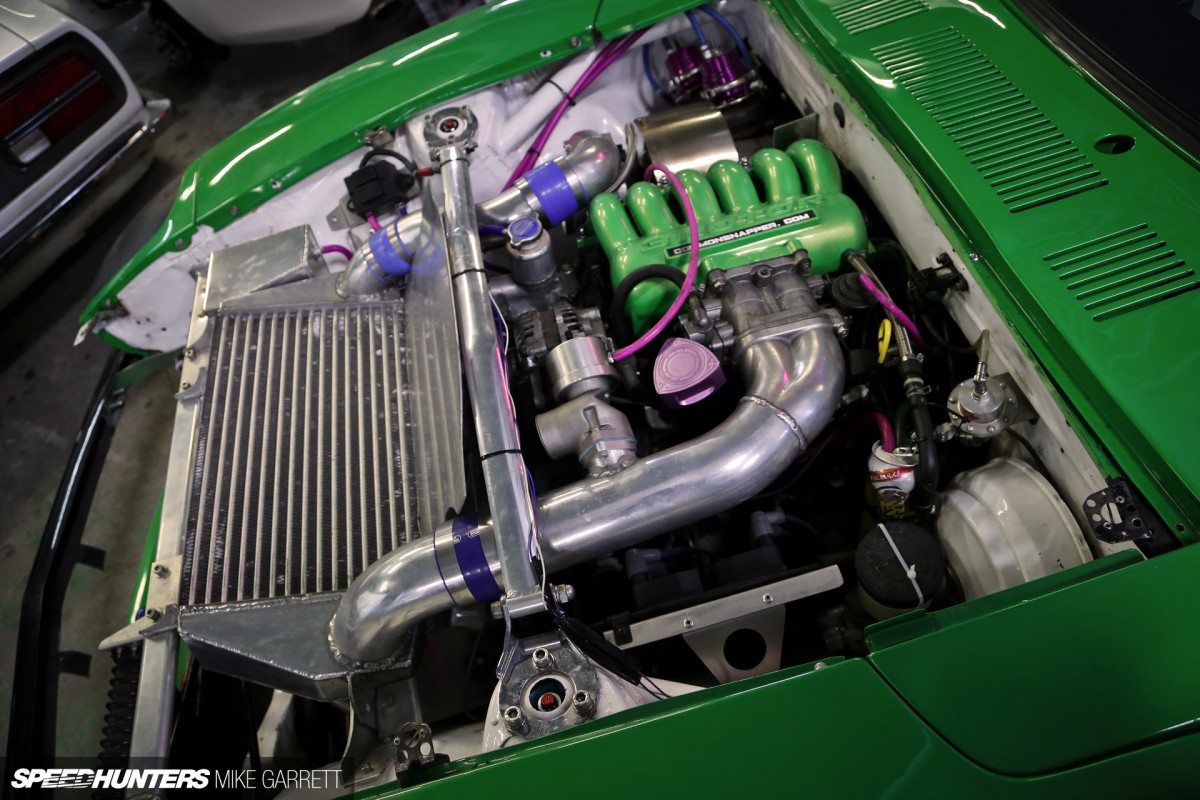 Despite his love for the S30 platform, Miyamoto-san is no purist and his final engine choice was about as unconventional as it gets. Not a turbocharged four cylinder, not a straight six, not a V8… In fact, he would actually be skipping the pistons altogether.
Triangles & Boost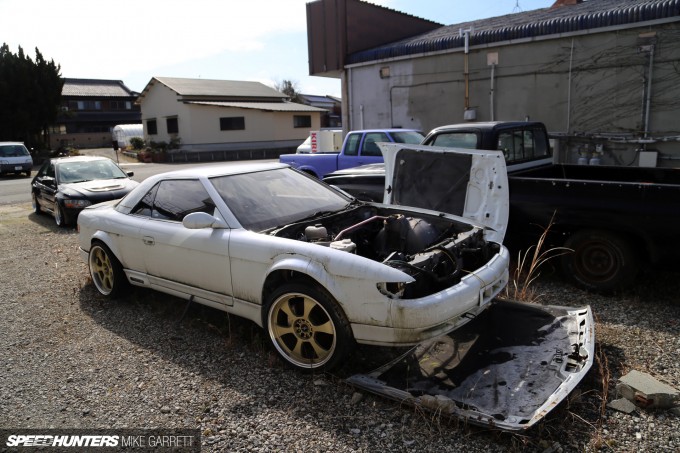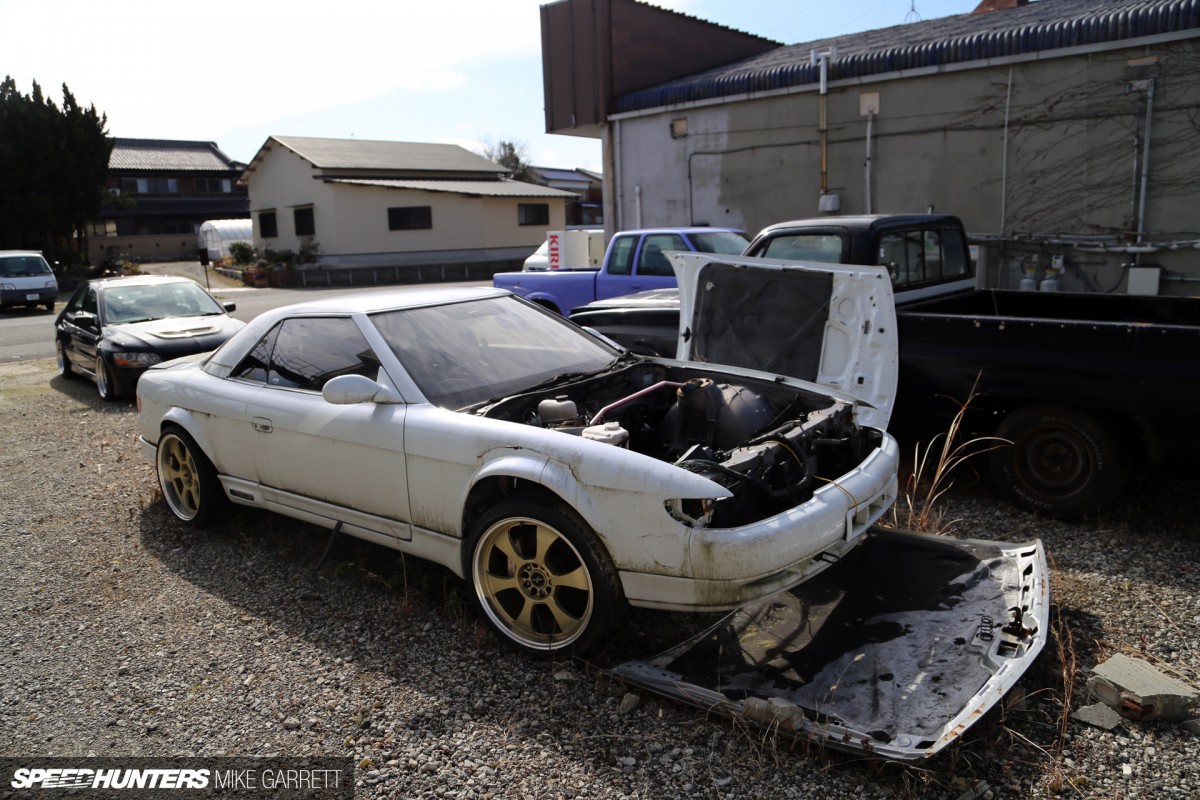 That's right, we are talking about a Mazda rotary engine here. Not just any rotor motor though, but the famed 20B triple-rotor unit used in the top-spec JC Mazda Cosmo during the mid-1990s. The donor car can still be found sitting in the yard next to the shop.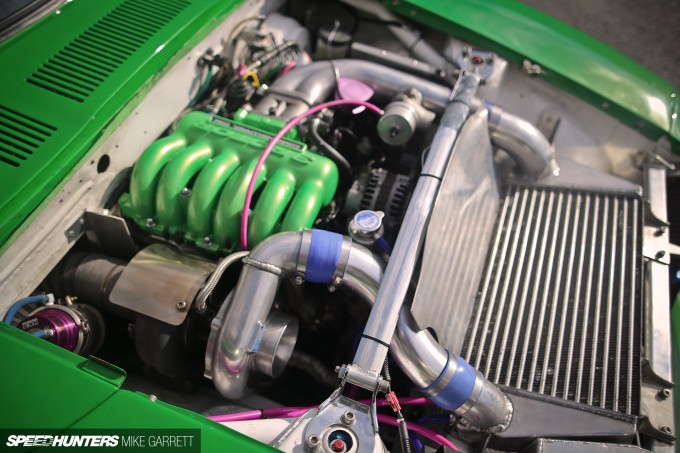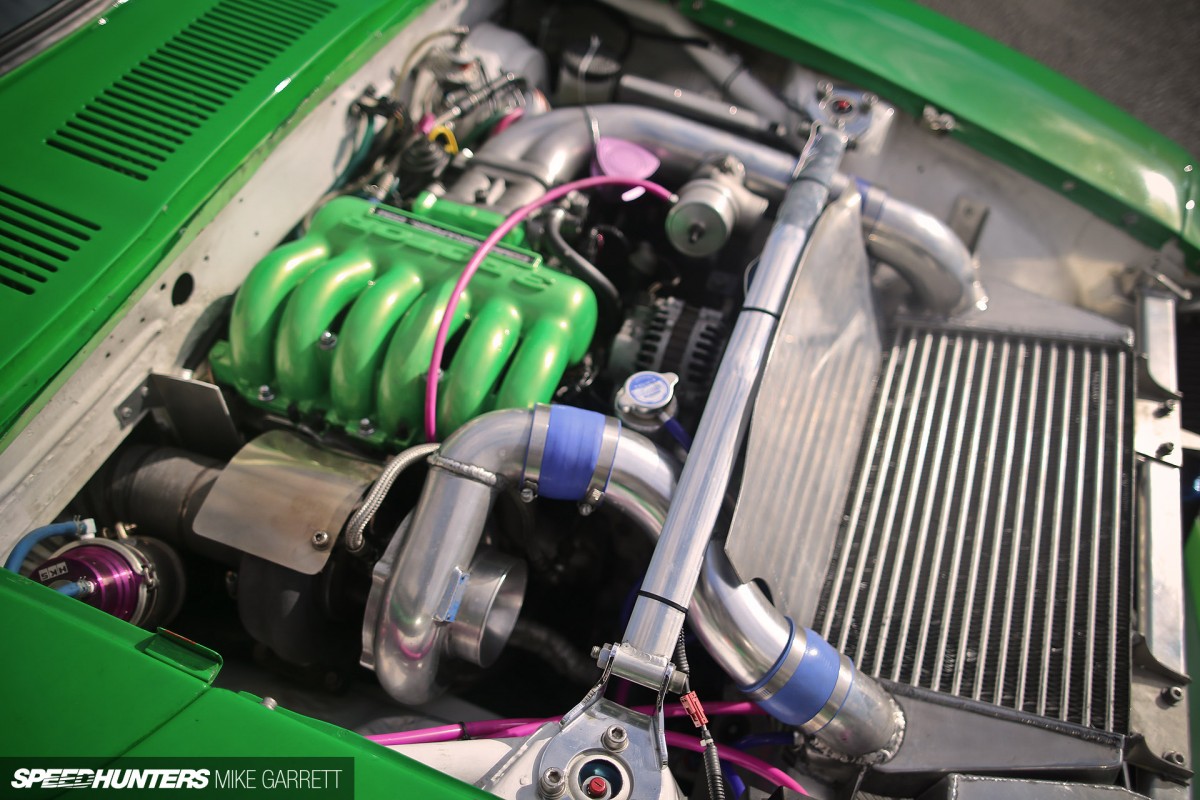 There are a few reasons why he decided to go with the 20B. First was its ability to make power, second was the unmistakeable sound that it makes, and finally the simple fact that it would be so unexpected.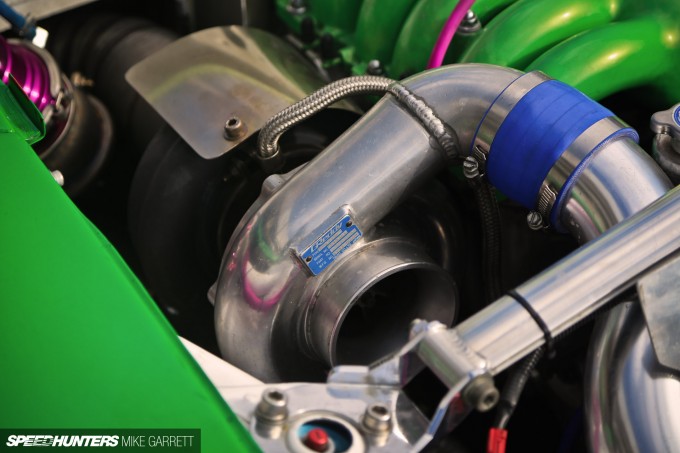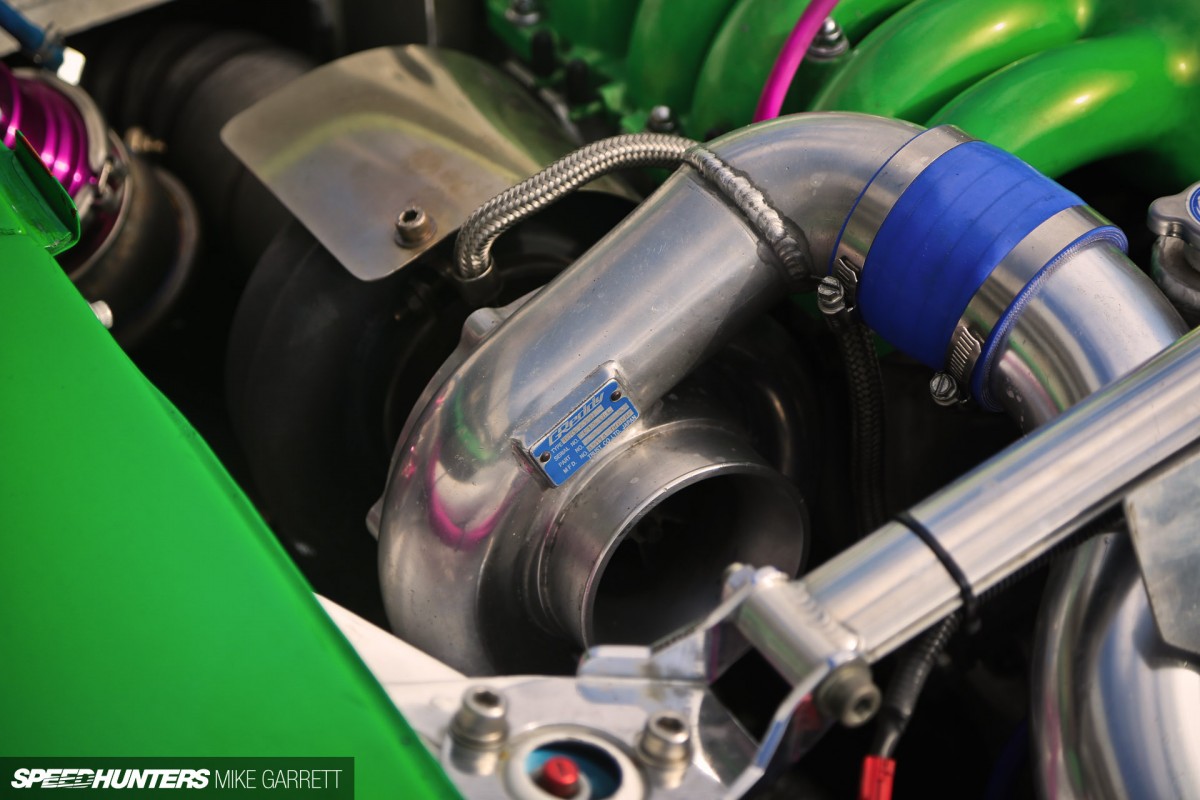 The engine itself is largely stock, but the big story is the addition of a single Trust T88-33D turbocharger with an HKS twin wastegate setup and a custom Blitz V-mount intercooler which dominates the engine bay. Management is handled by HKS's popular F-CON V Pro ECU.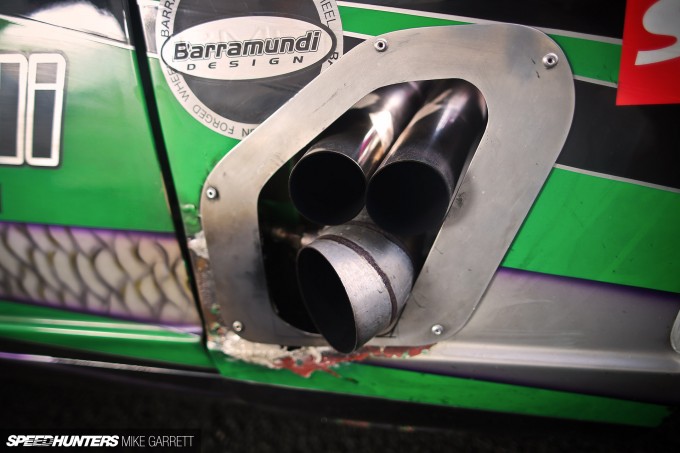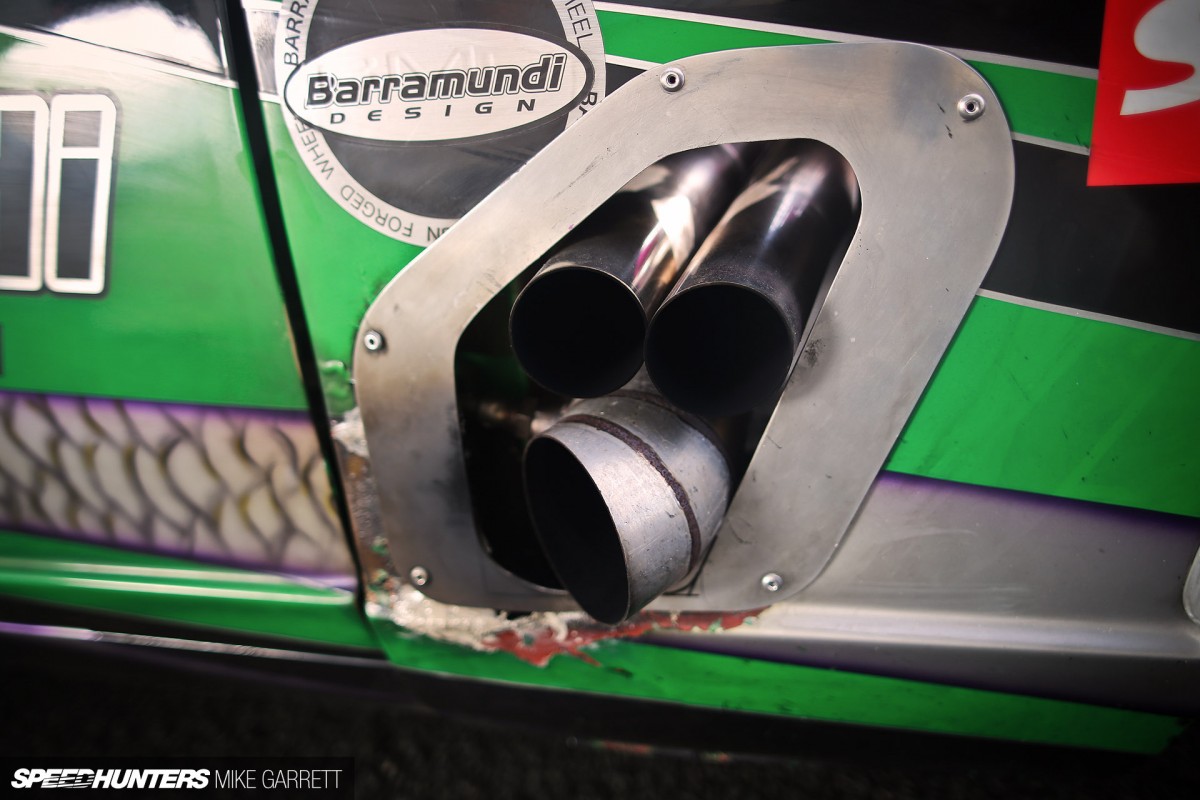 Needless to say, the Z sounds absolutely radical as it expels boosted three-rotor noise from an exhaust dump in the front right-hand fender. As for thrust, the whole setup is good for about 450 horsepower – a perfect amount for hustling the old Z through Suzuka's legendary 130R corner.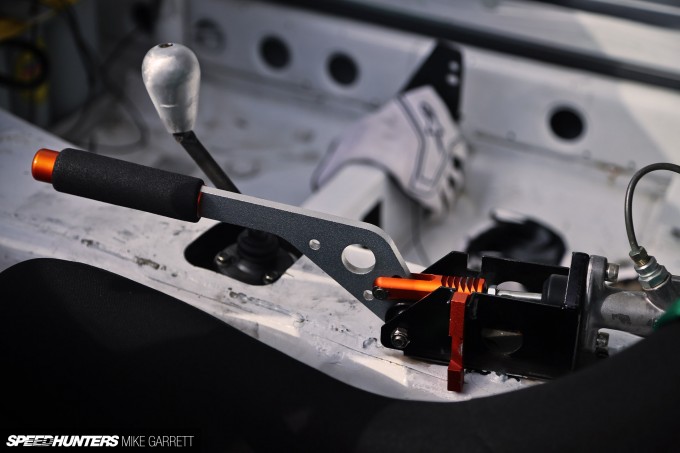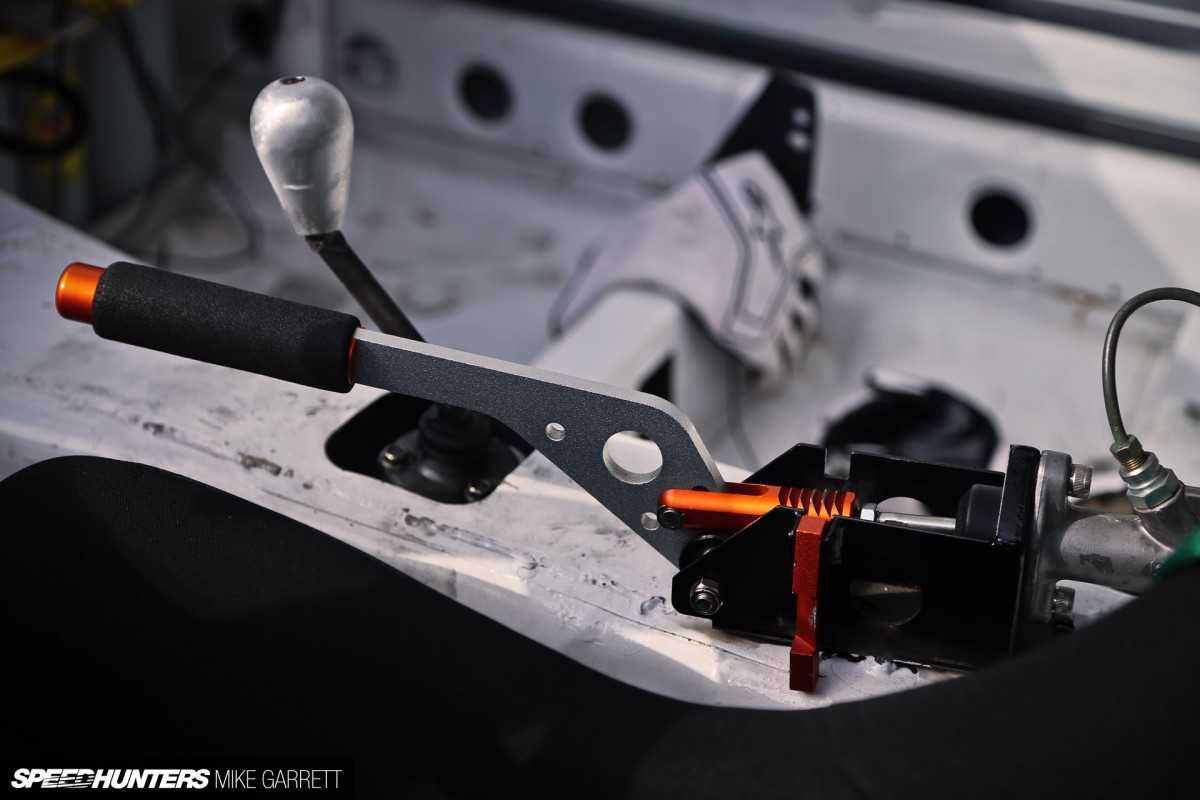 Naturally, it would take a lot more than just a powerful engine to make the Z run like a modern track machine, so plenty of attention has been given to other areas of the vintage Nissan. The engine is mated to five-speed FD3S RX-7 manual gearbox which feeds to an upgraded R200 differential with an ATS limited slip and a 3.7 final gear ratio.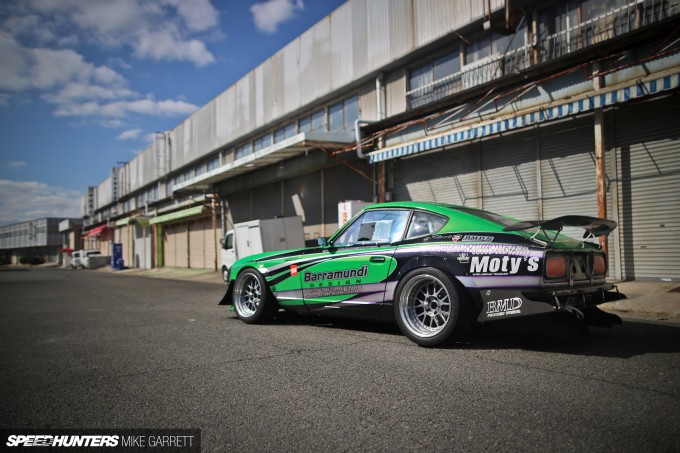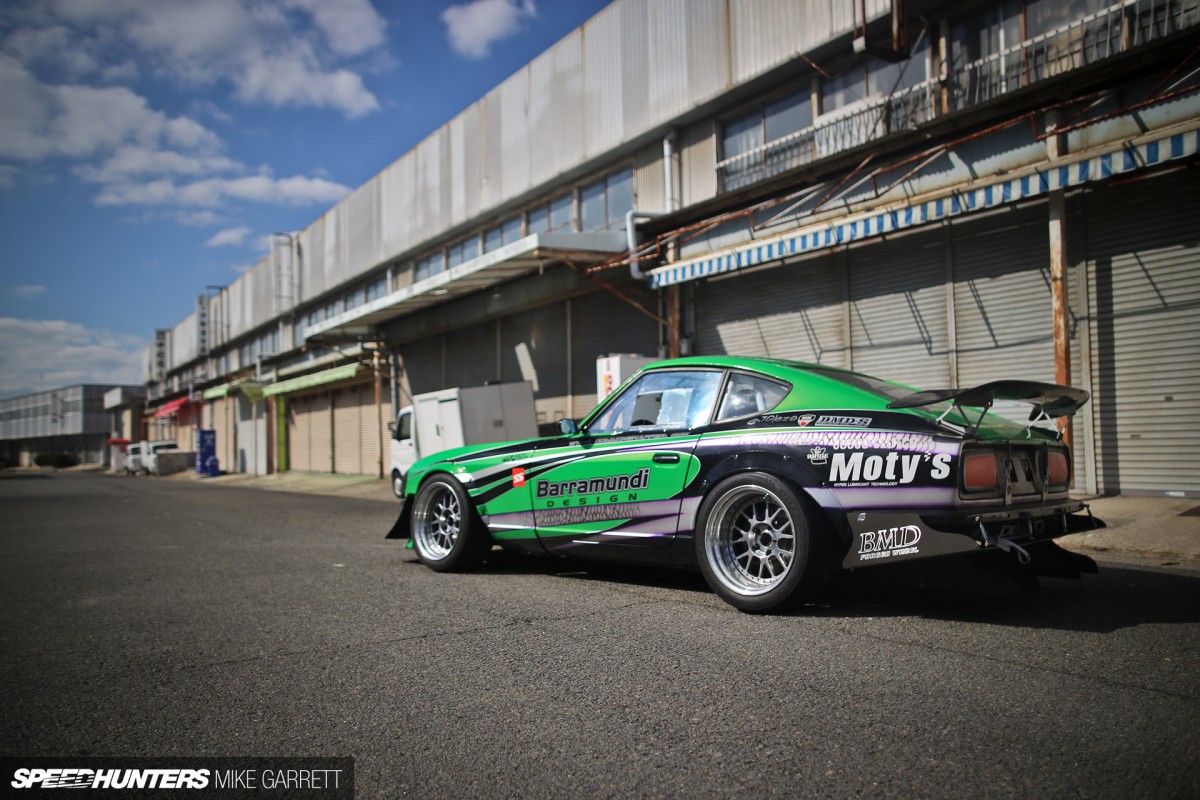 Along with building cars at Common Snapper, Miayamoto-san has also started producing his own original parts – including Kanden brand coilovers which have recently been fitted to the Z. Not only has the new footwork stiffened up the old girl, but the adjustability comes in very handy in the paddock at Suzuka.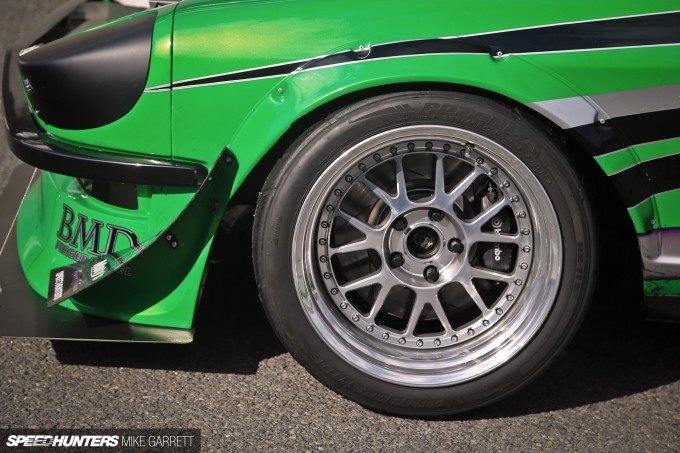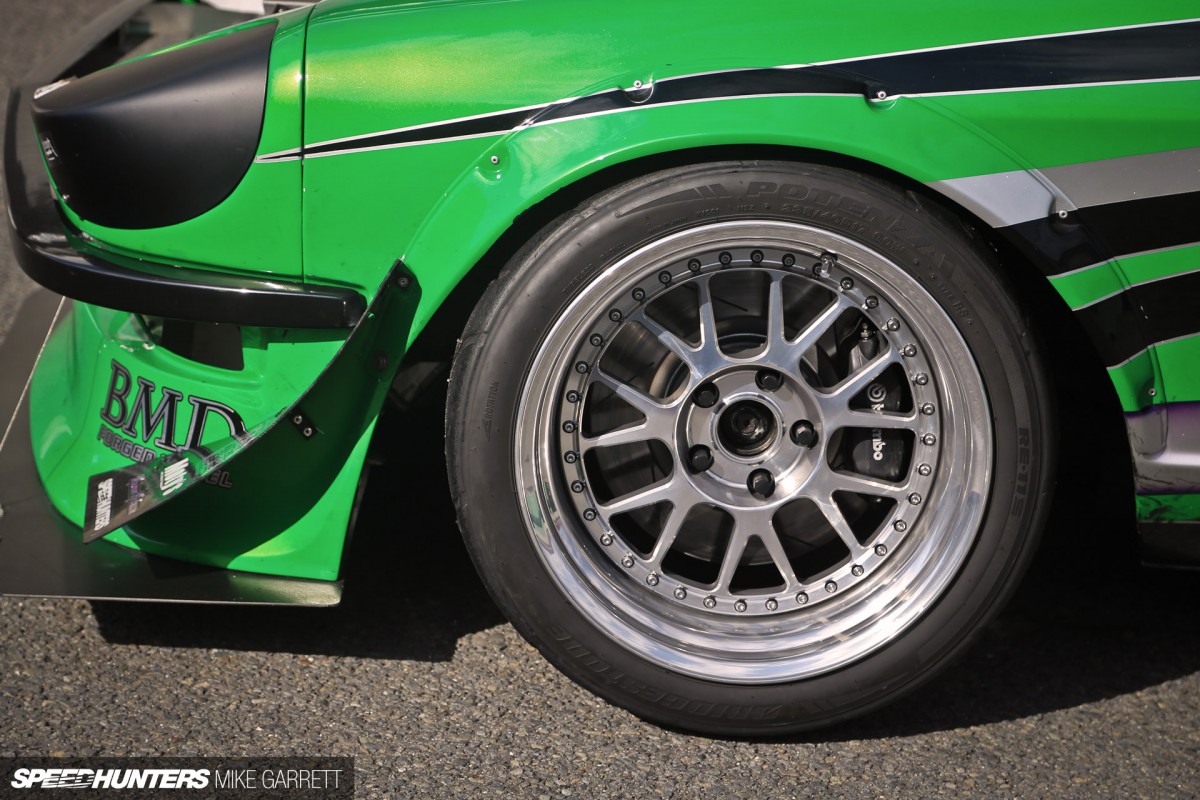 The Z is also running beefy five-lug hubs with Brembo brakes sourced from an R33 Skyline GT-R – a massive upgrade from the four-lug hubs and rear drum brakes that the Z originally came with.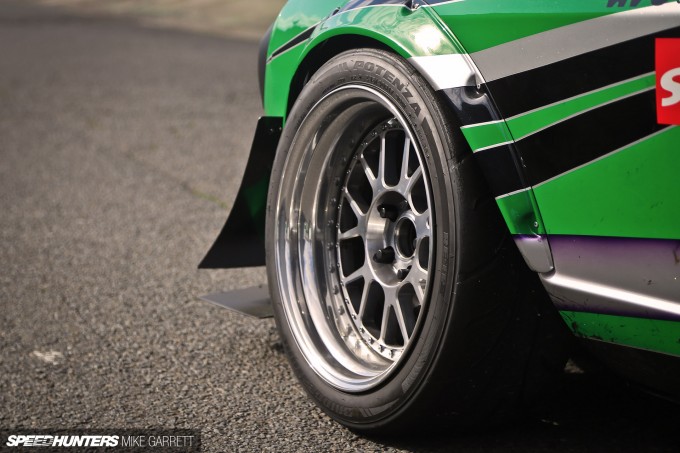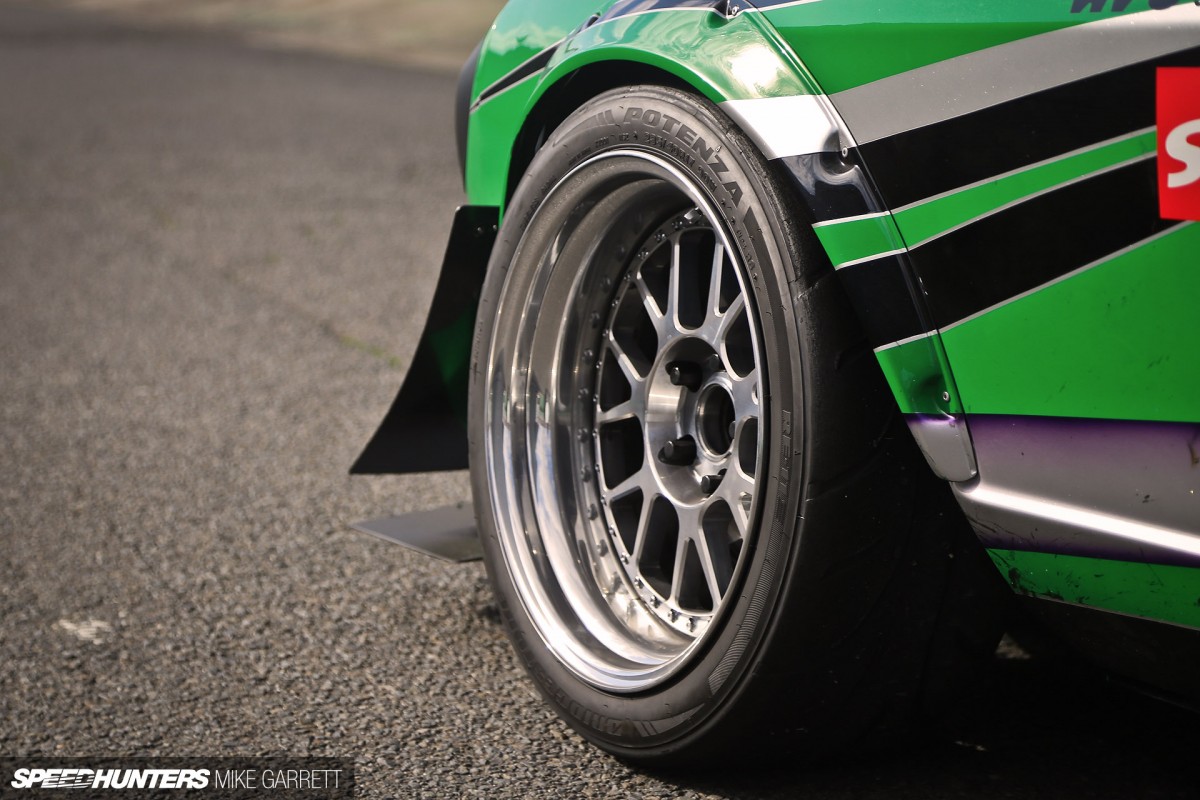 Along with suspension parts, Miyamoto-san has also been very successful with his line of Barramundi 'BMD' forged wheels. The Z is equipped with a set of BMD Snook wheels measuring 17×9-inch -10 up front and 17×9.5-inch -30 in the rear.  Tires are sticky Bridgestone Potenza RE-11s, 235/40R17 and 255/40R17 respectively.
Vintage Weapon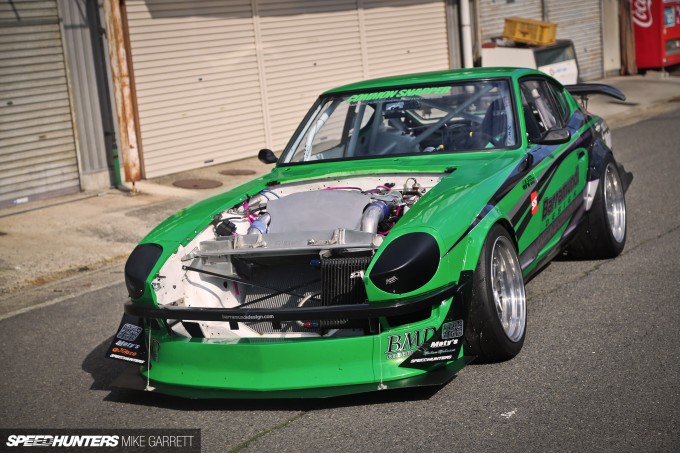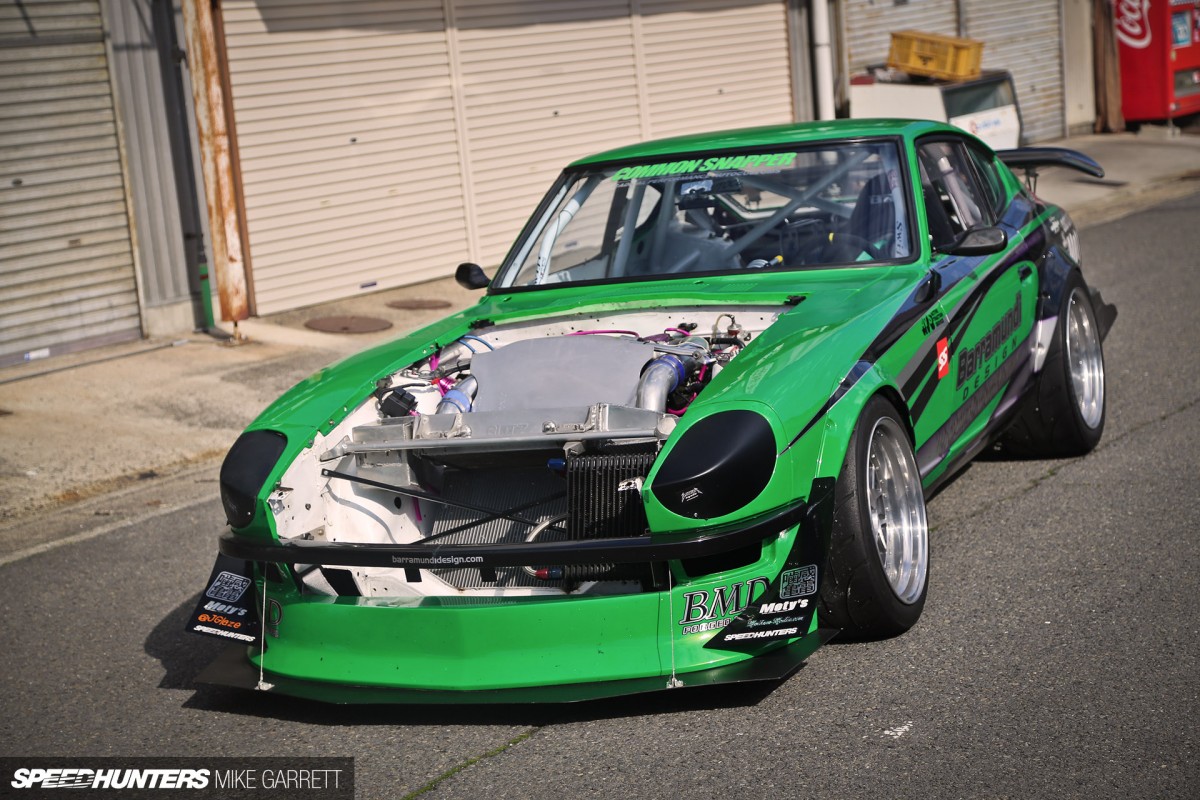 Weight (or a lack thereof) and aerodynamics are both very important when it comes to time attack, and during the course of the build the Z has been thoroughly upgraded in both areas. While the stock  Z is a lightweight machine by today's standards, Miyamoto has replaced the original hood, doors and fenders with lighter FRP parts.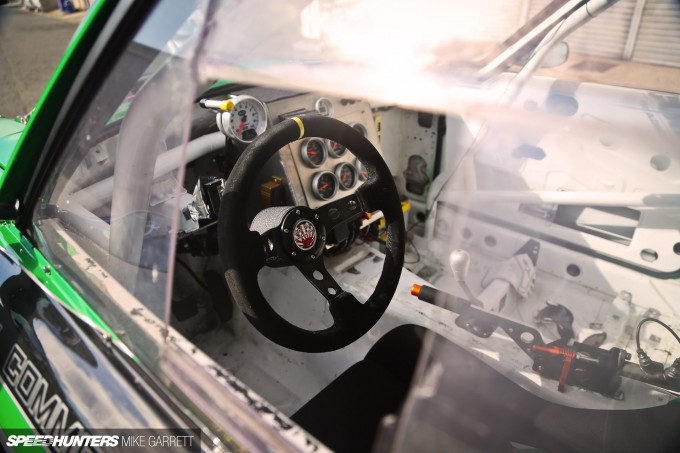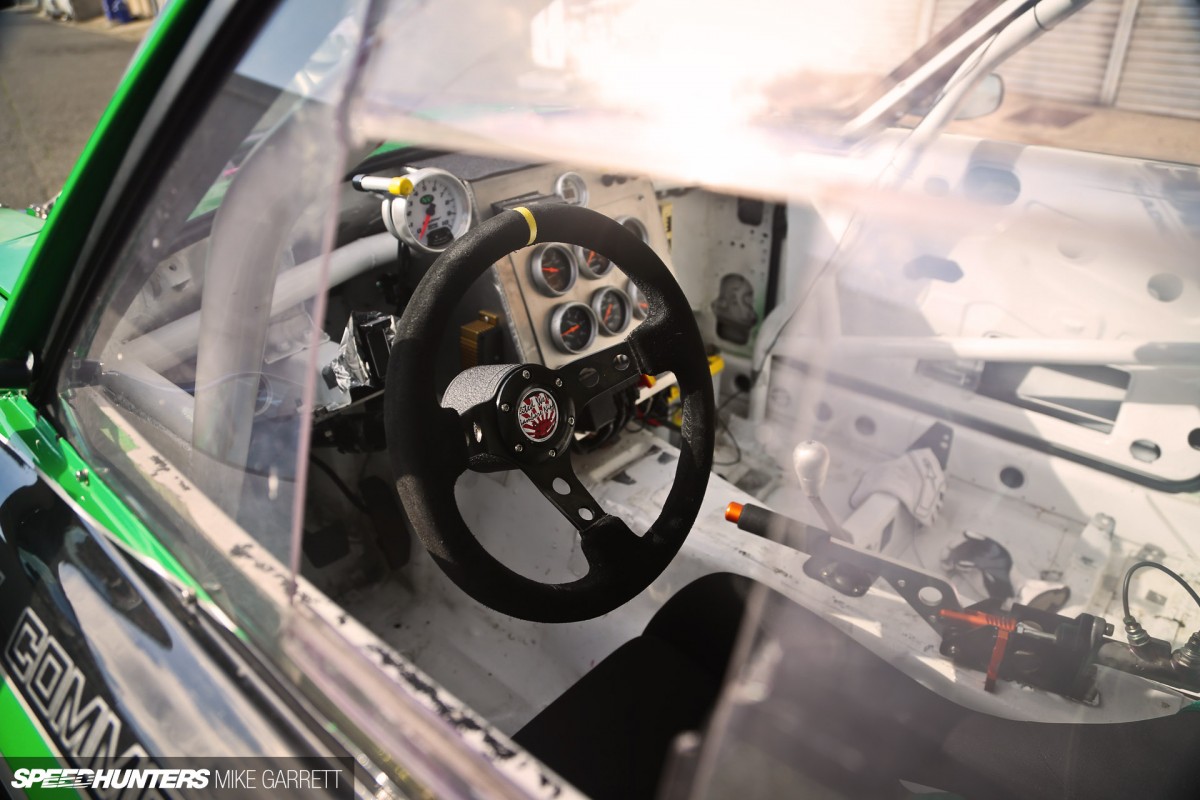 In proper racecar fashion, the stock window glass has also been replaced with lightweight Lexan panels.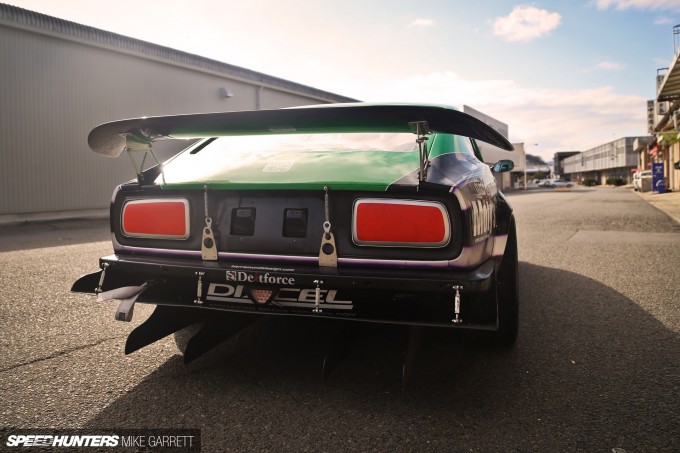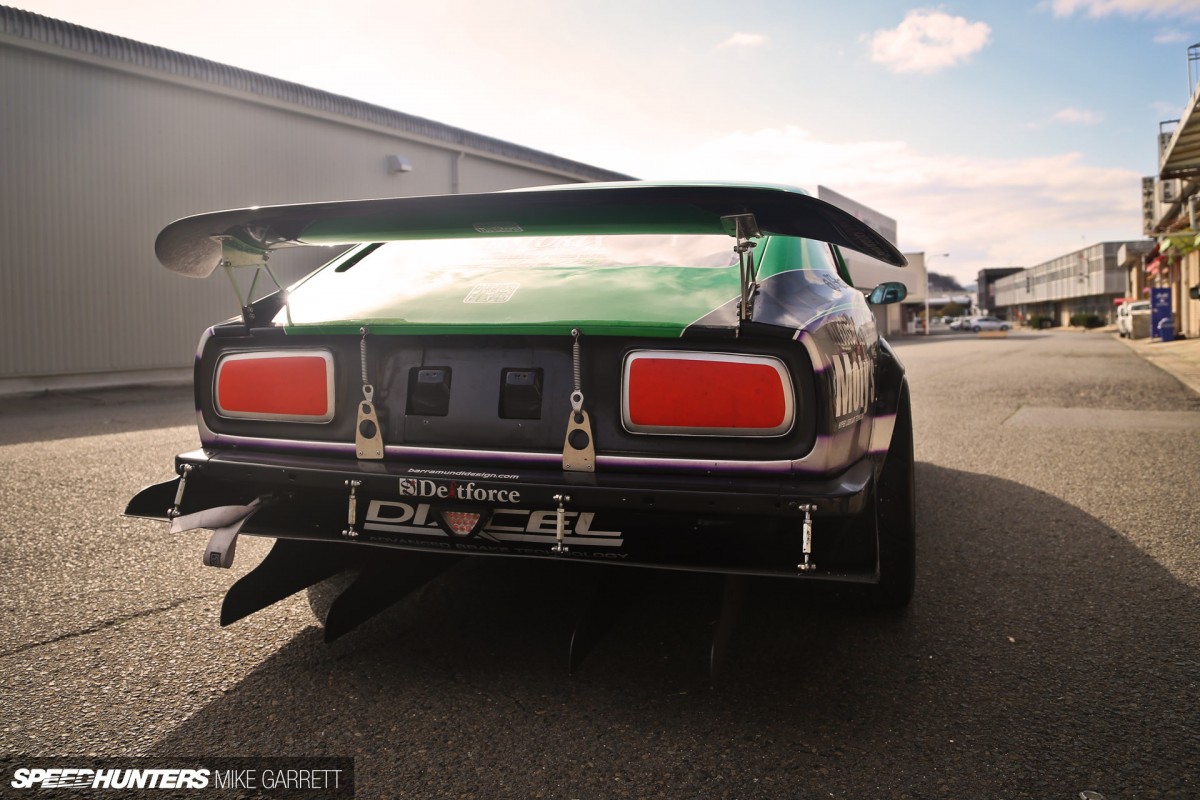 Aerodynamics have been improved with the addition of an aggressive front splitter and rear diffuser setup, along with a sizable GT wing out back.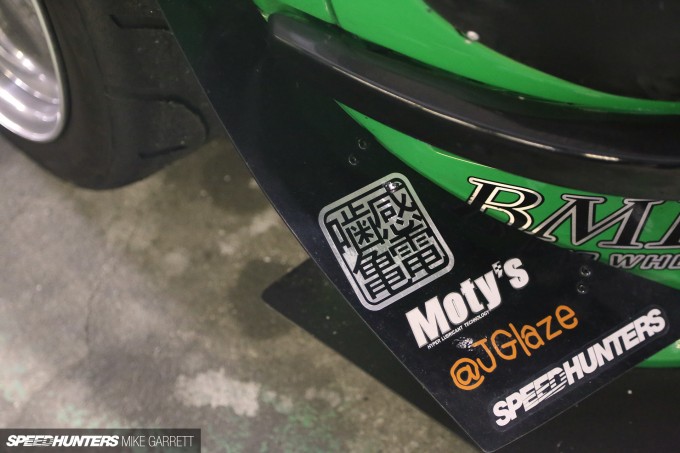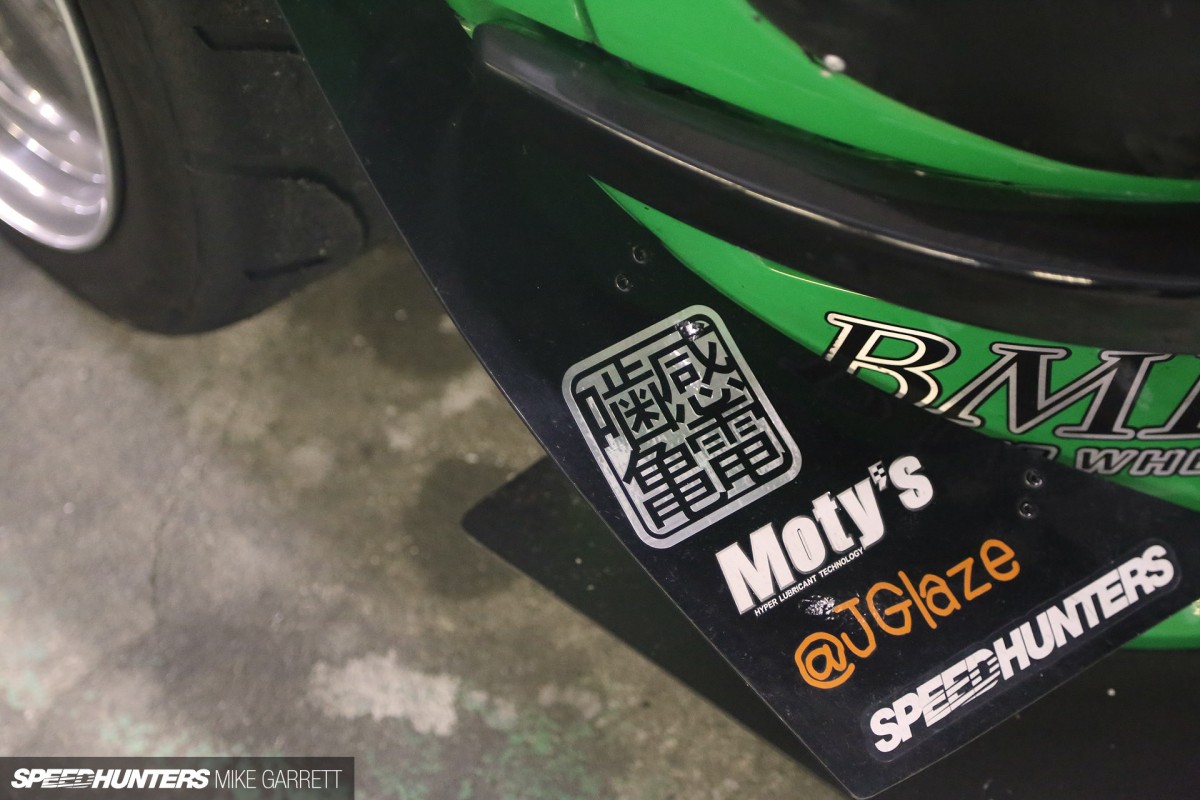 But despite the necessary aerodynamic modifications the car is still immediately recognizable as a Fairlady Z, and that was important for Miyamoto-san.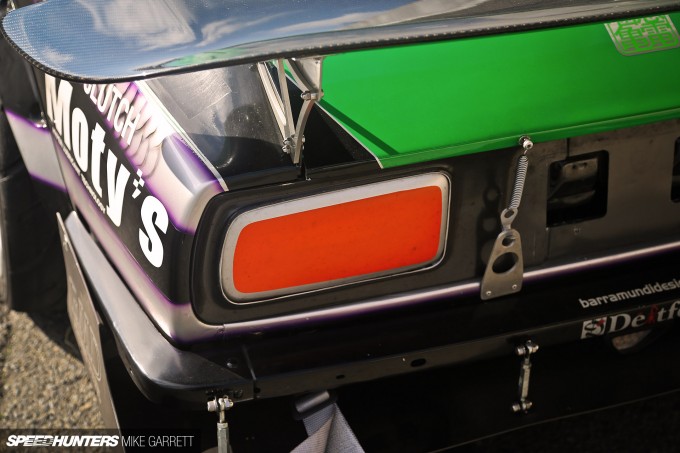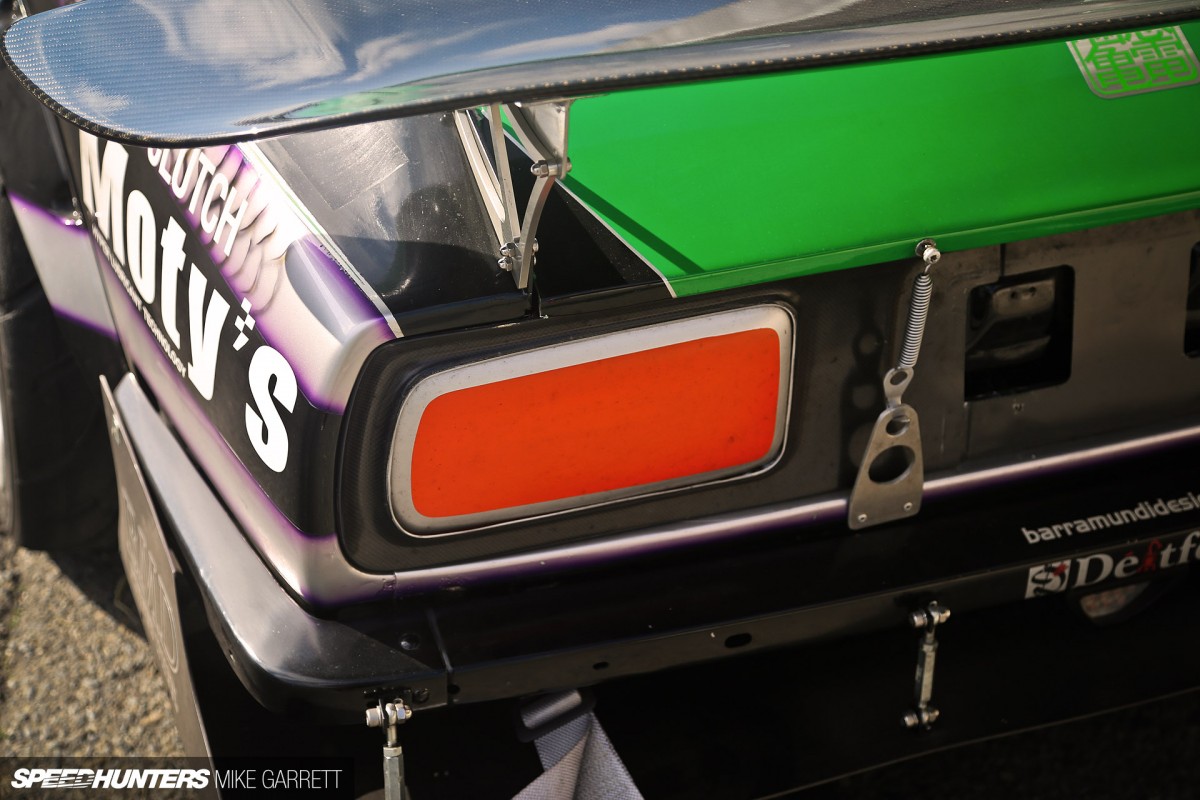 Additional weight savings comes from the headlights and taillights, both of which have been replaced by FRP panels.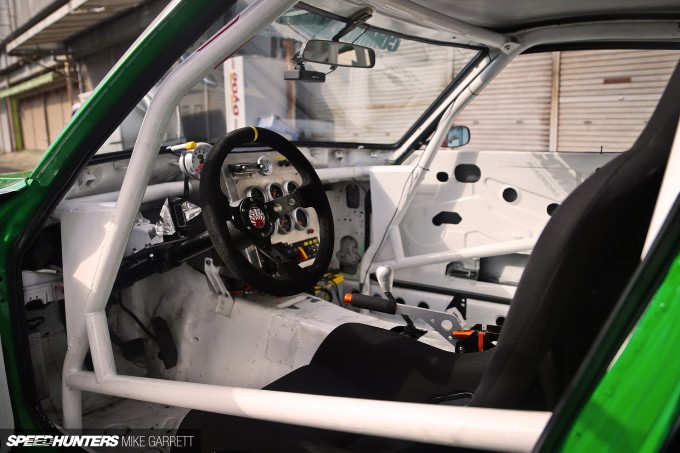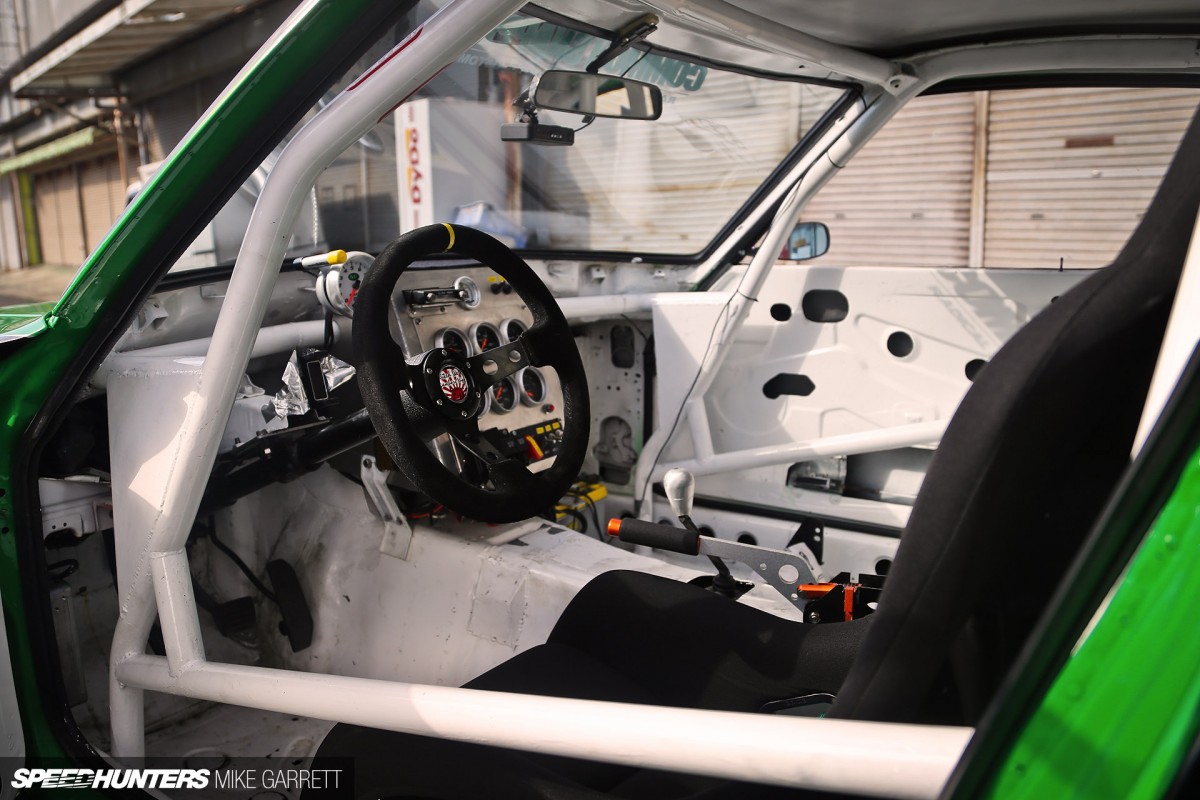 The cockpit of the Z is full-blown racecar, with little of the factory Nissan interior to be found. There's a single Bride bucket seat with a Takata harness for the driver, and a suede steering wheel that's been perfectly positioned.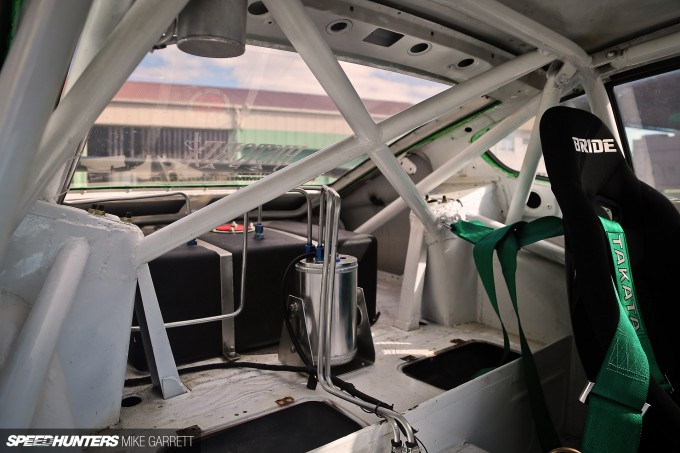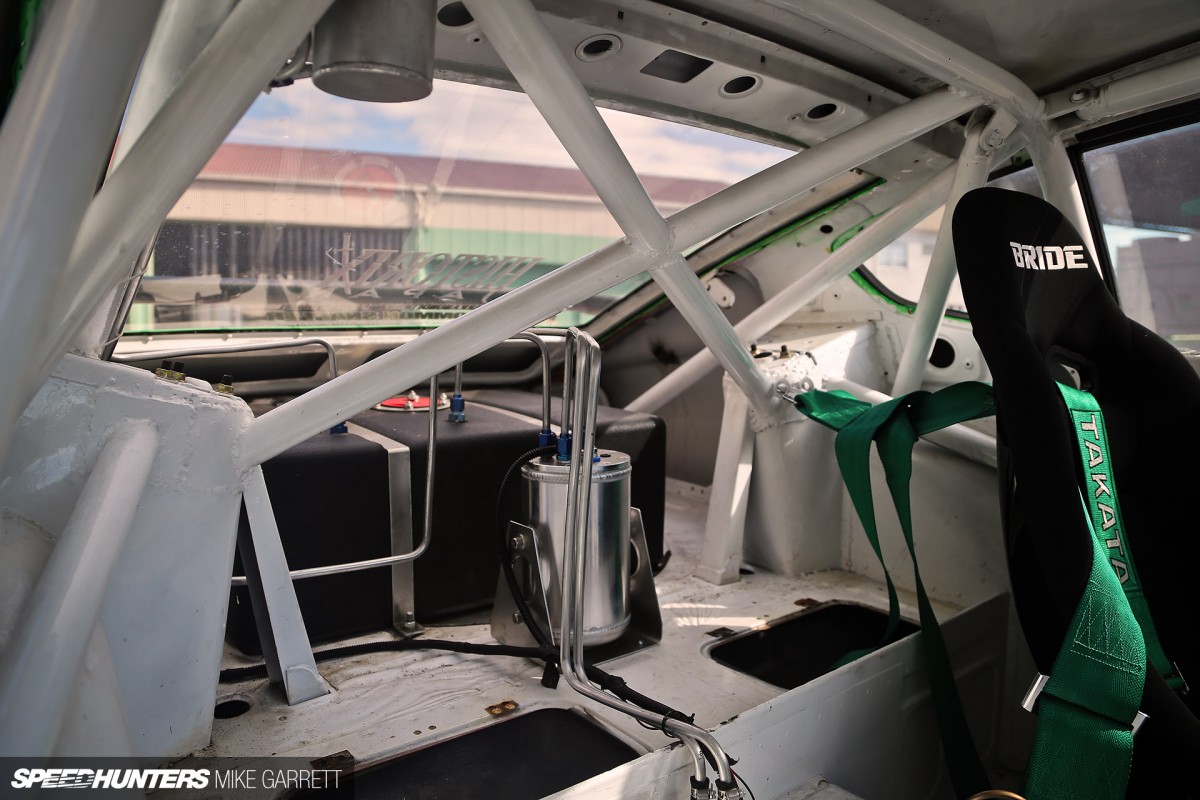 The custom fabricated Common Snapper rollcage setup leaves just enough room for the fuel cell in the hatch area.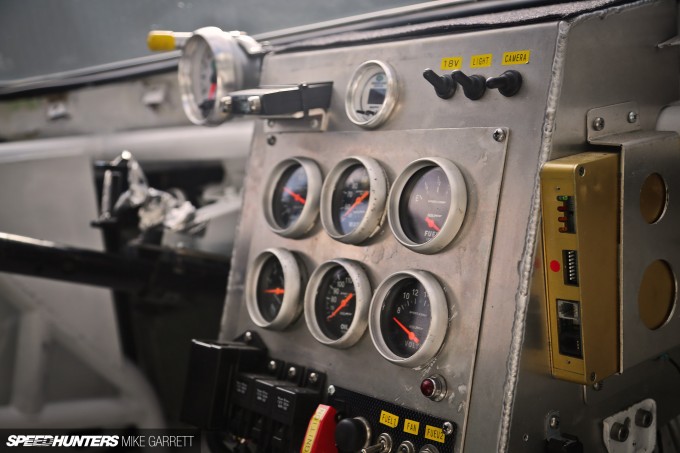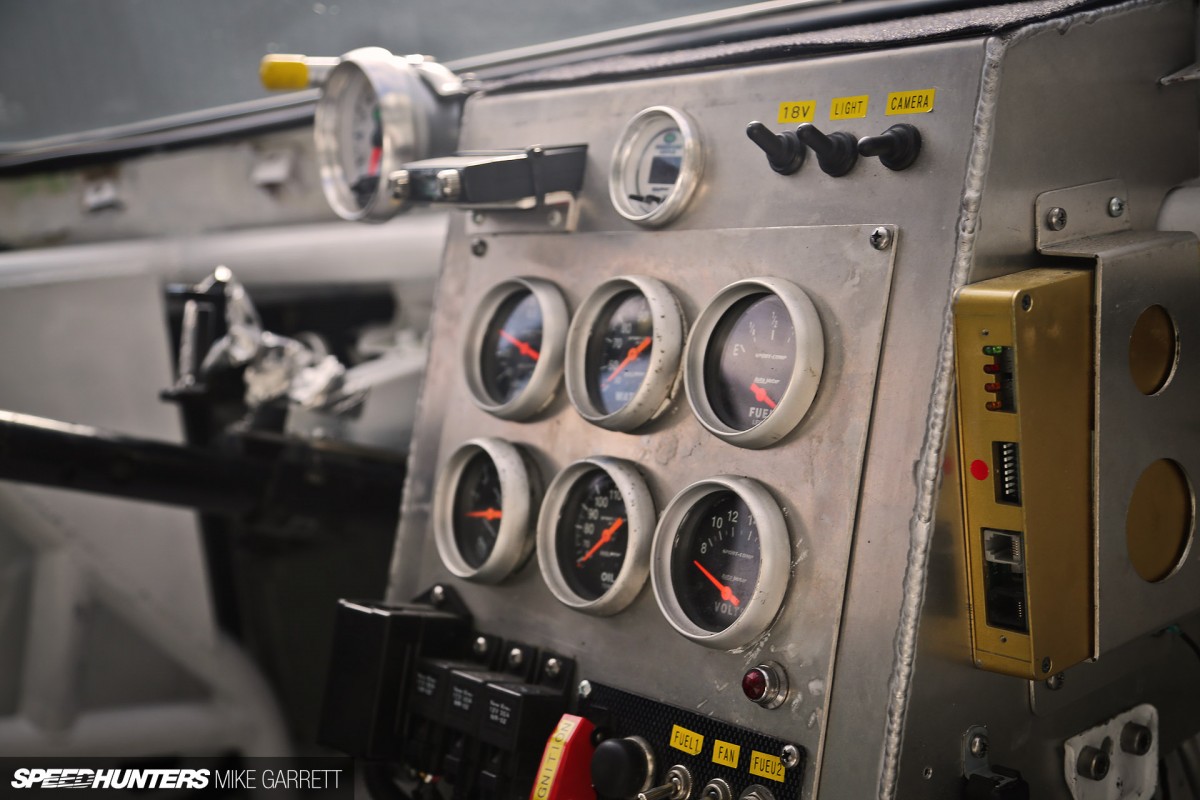 To further shave weight, the entire dashboard assembly was removed and replaced with a custom setup that neatly houses the car's electronics and a full package of Auto Meter gauges.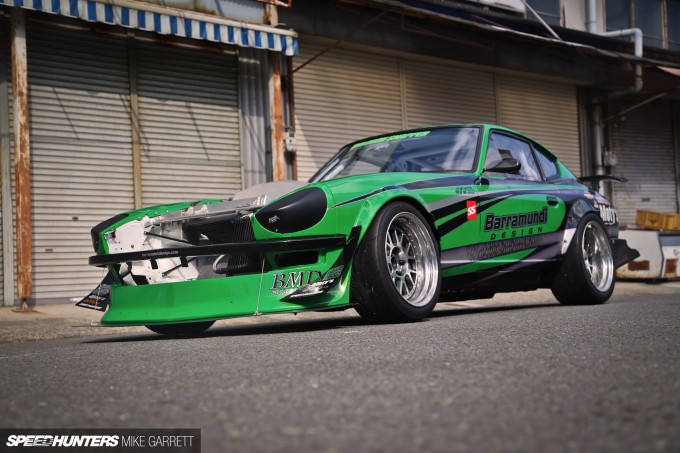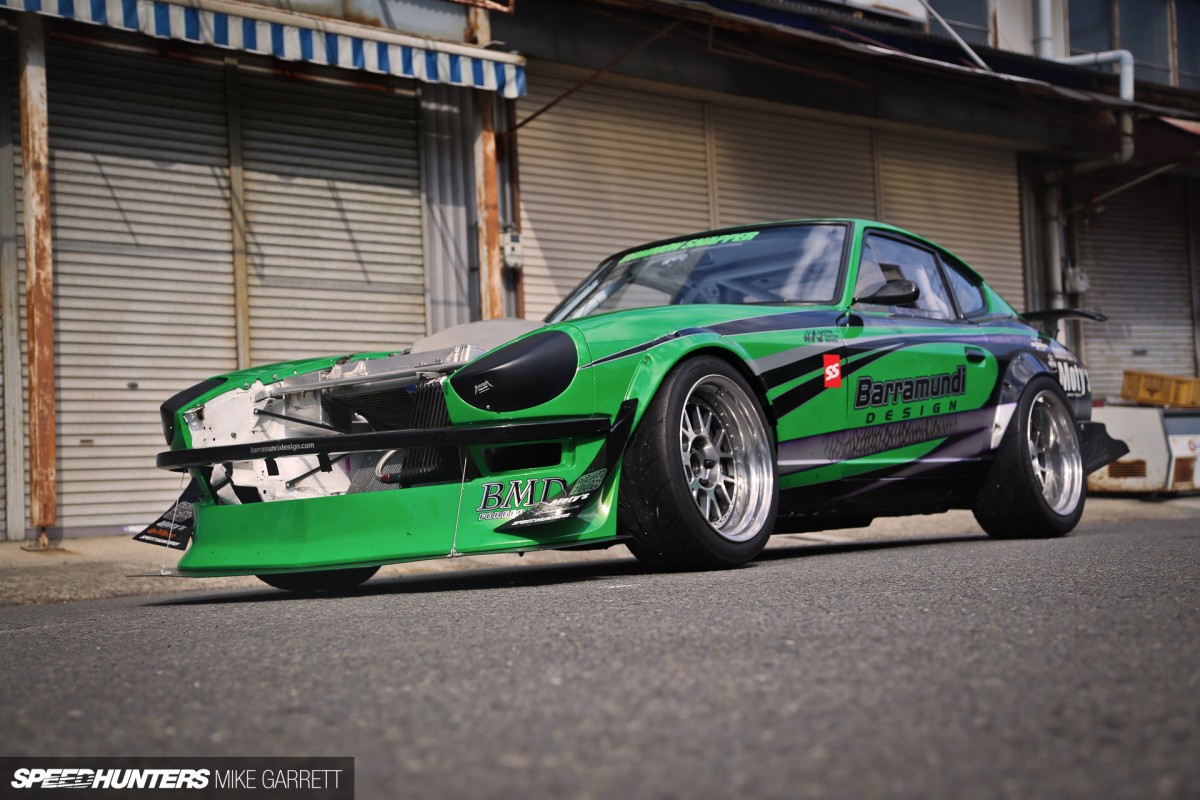 The first generation Z is a car that's been modified in every way imaginable – from period-correct vintage racer to V8-swapped drag machine, slammed street cruiser and everything else in between.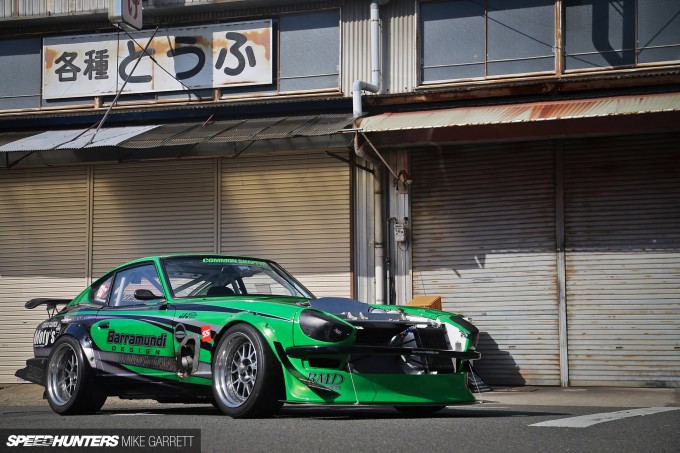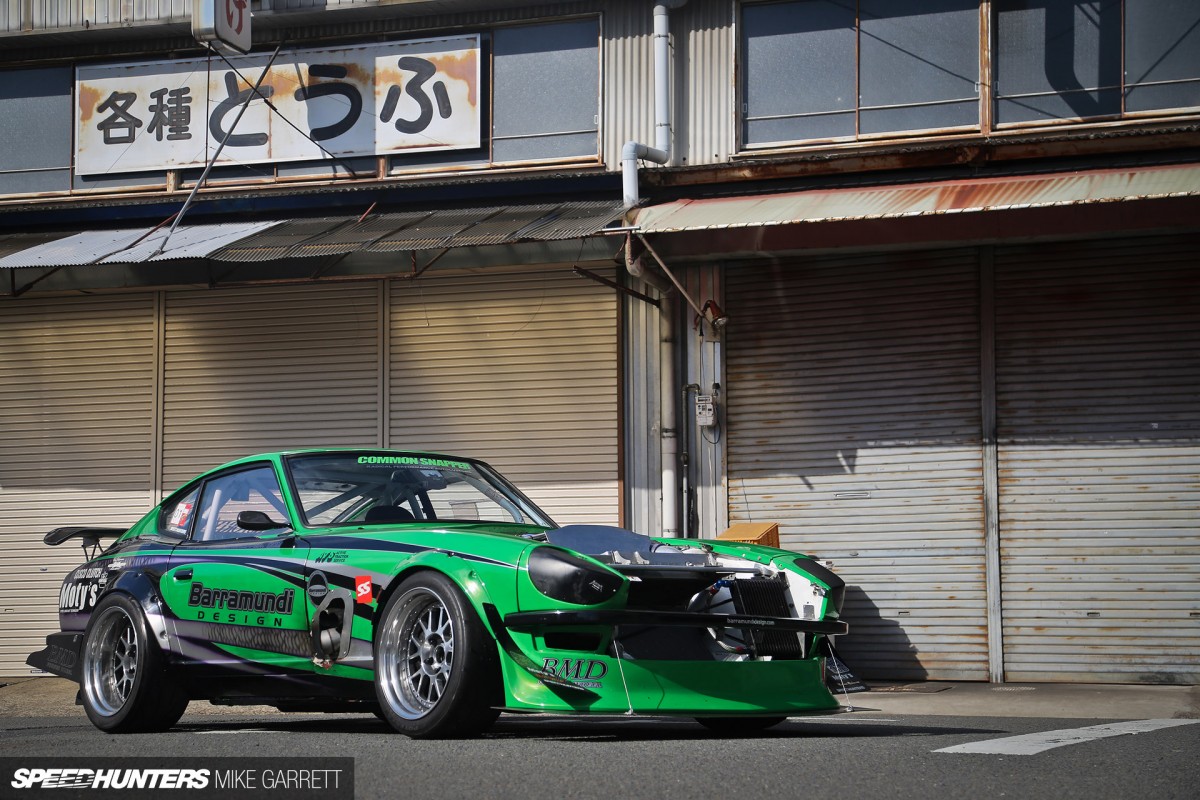 But with its unconventional rotary powerplant and all-out focus on the race track, Common Snapper has created one of the most unique Zs in Japan, if not the world.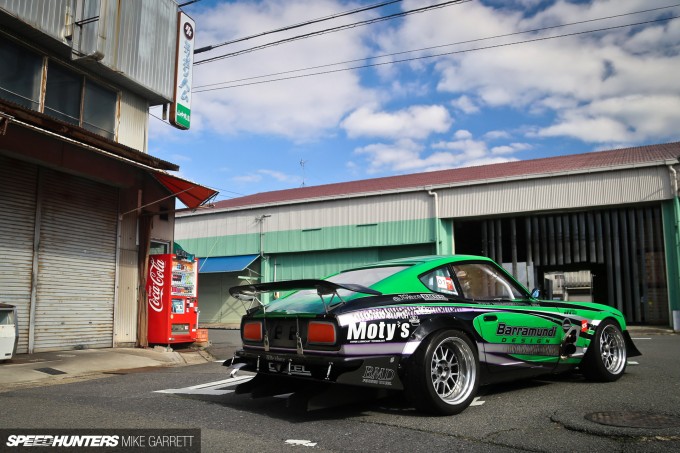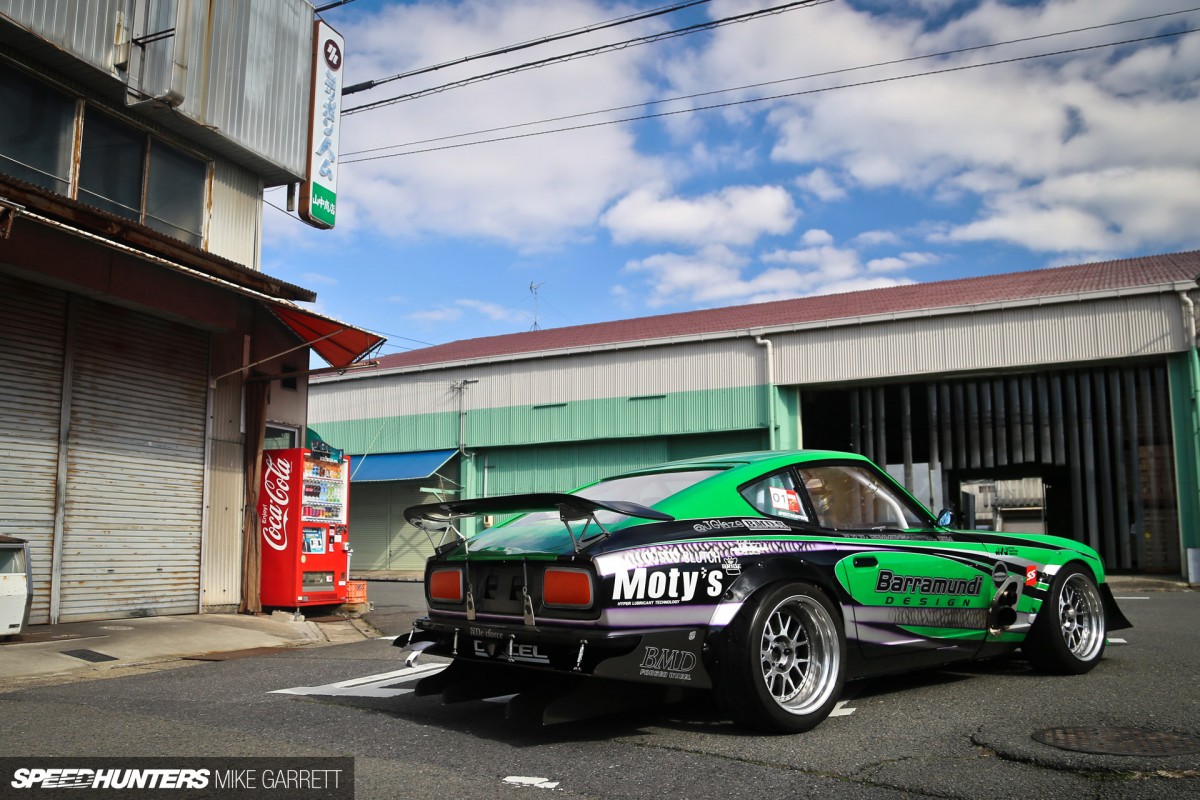 With this memorable build, Miyamoto-san has not only managed to shine a new light on the ever-popular S30, he's brought unmistakable style and a whole of attitude to the time attack establishment.
We wouldn't expect anything less from one of the craziest characters in Japanese car culture.
Mike Garrett
Instagram: speedhunters_mike
mike@speedhunters.com