Car Culture Unites
It doesn't matter what part of the world I happen to be in and whether I speak the language or not – sooner or later I'll just feel right at home. That's what it is to be a car guy: to share a passion and love for something mutual. Add to the fact that I'm lucky enough to be a Speedhunter and travel the world in the hunt for everything and anything car related, and this sentiment is multiplied tenfold.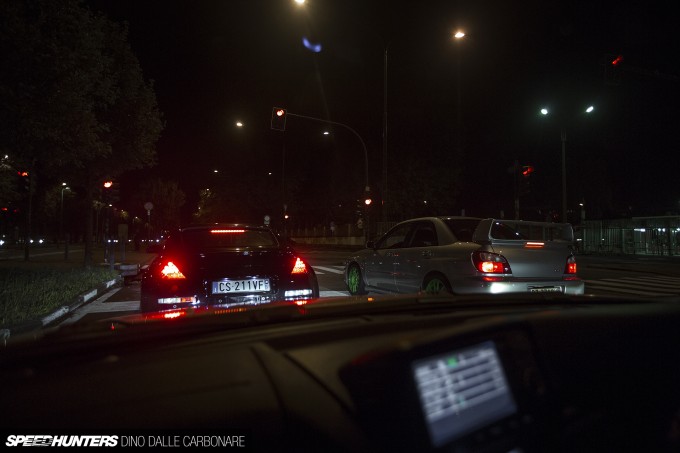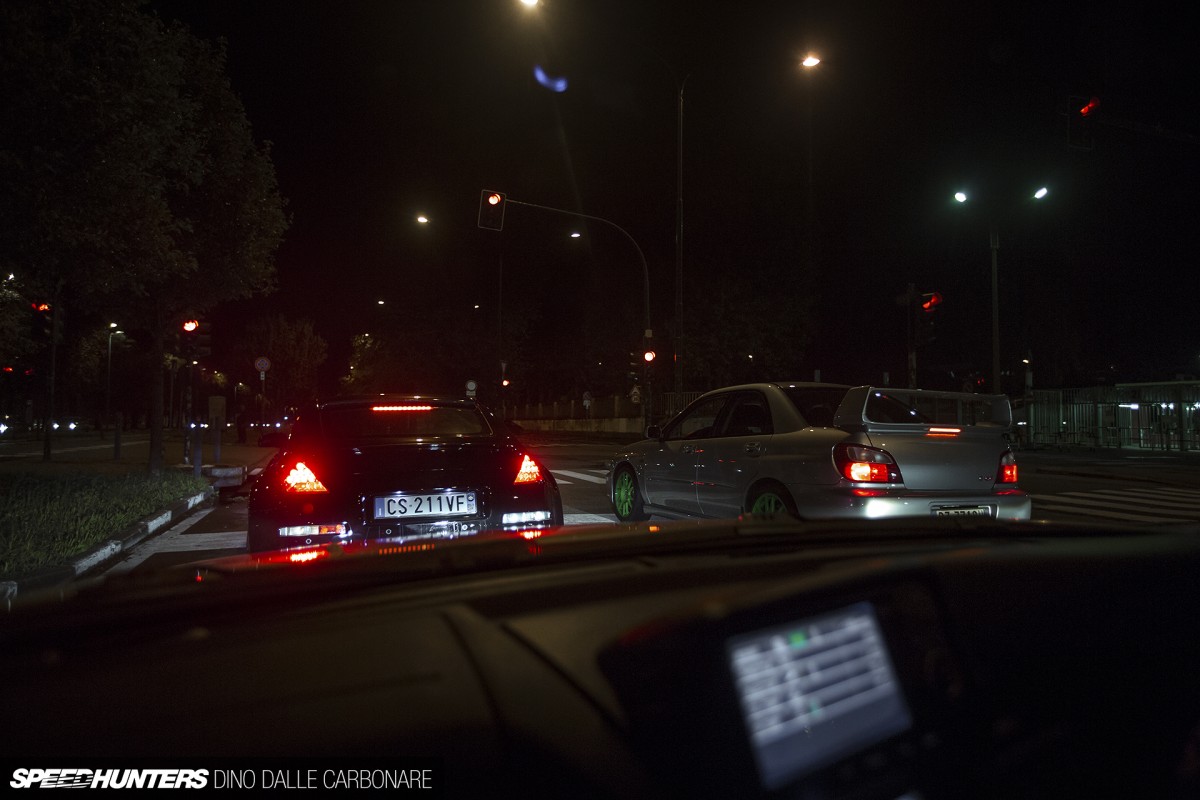 I don't know if it's because I happen to have a GT-R, but at times I can't quite comprehend how, regardless of what country I'm in, I always seem to always find myself in an R34! A few days prior to riding shotgun in this particular car in Torino, Italy, I was being driven around Rudskogen up in Norway with a very special BNR34 I've already featured. It certainly brings a smile to my face.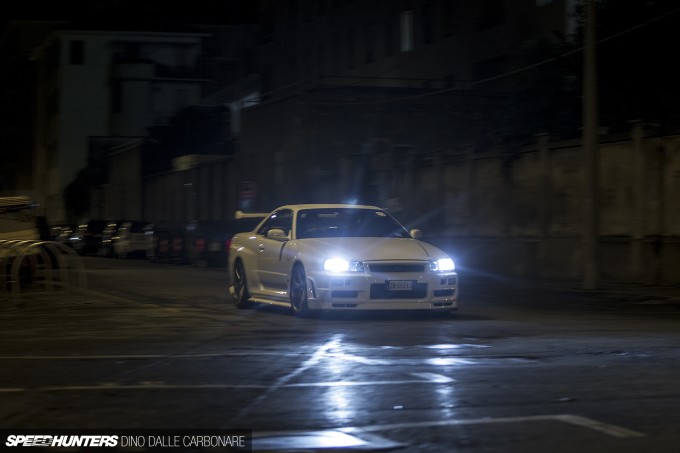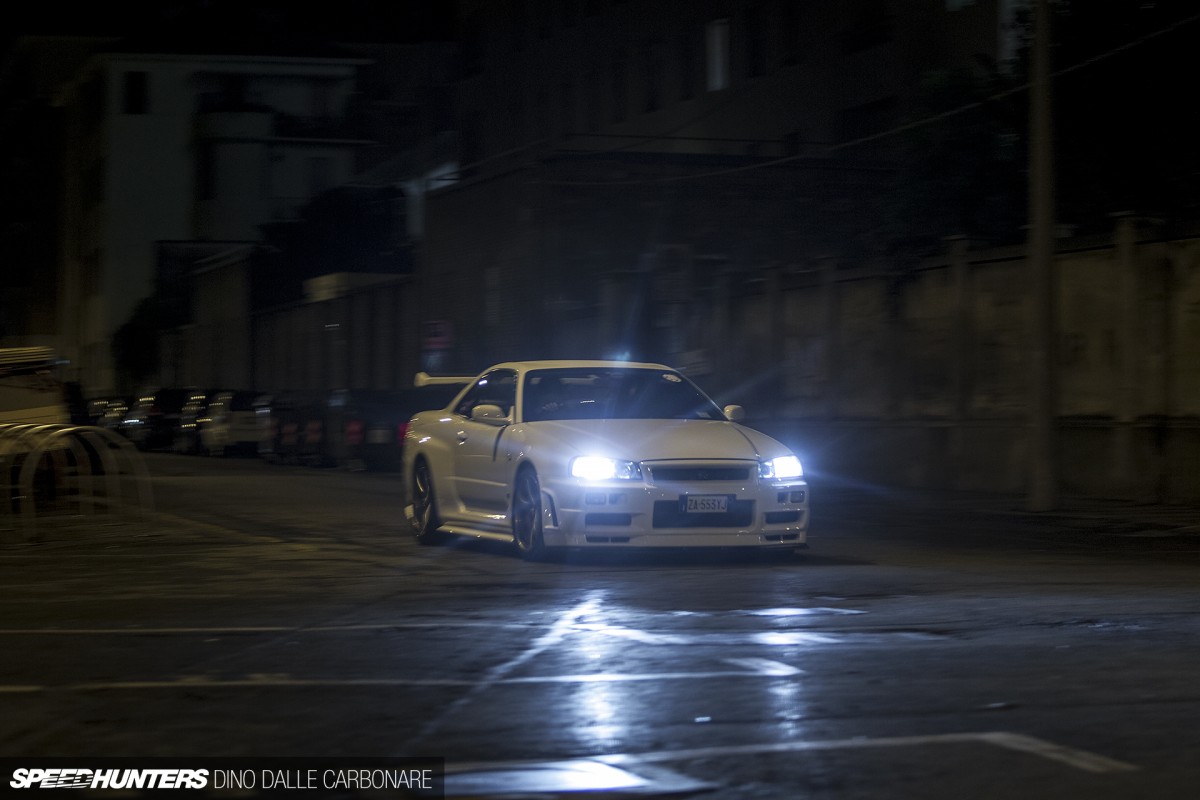 So after a very interesting afternoon spent talking to car designers at GranStudio, I headed into the night to meet up with the Angry Panda Klan – an established group of friends that enjoy getting up to all sorts of car-related fun together.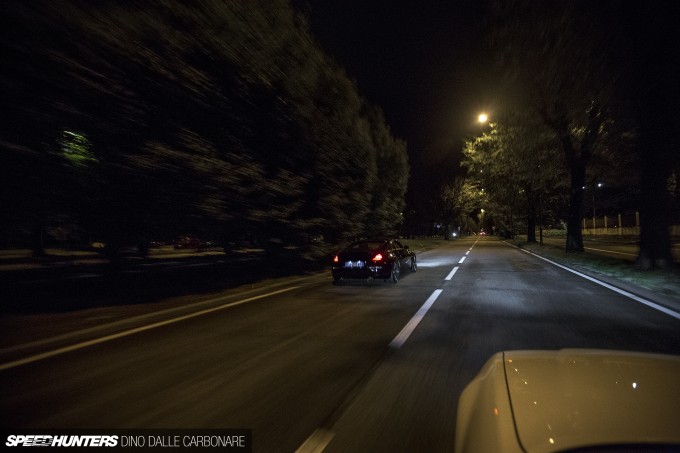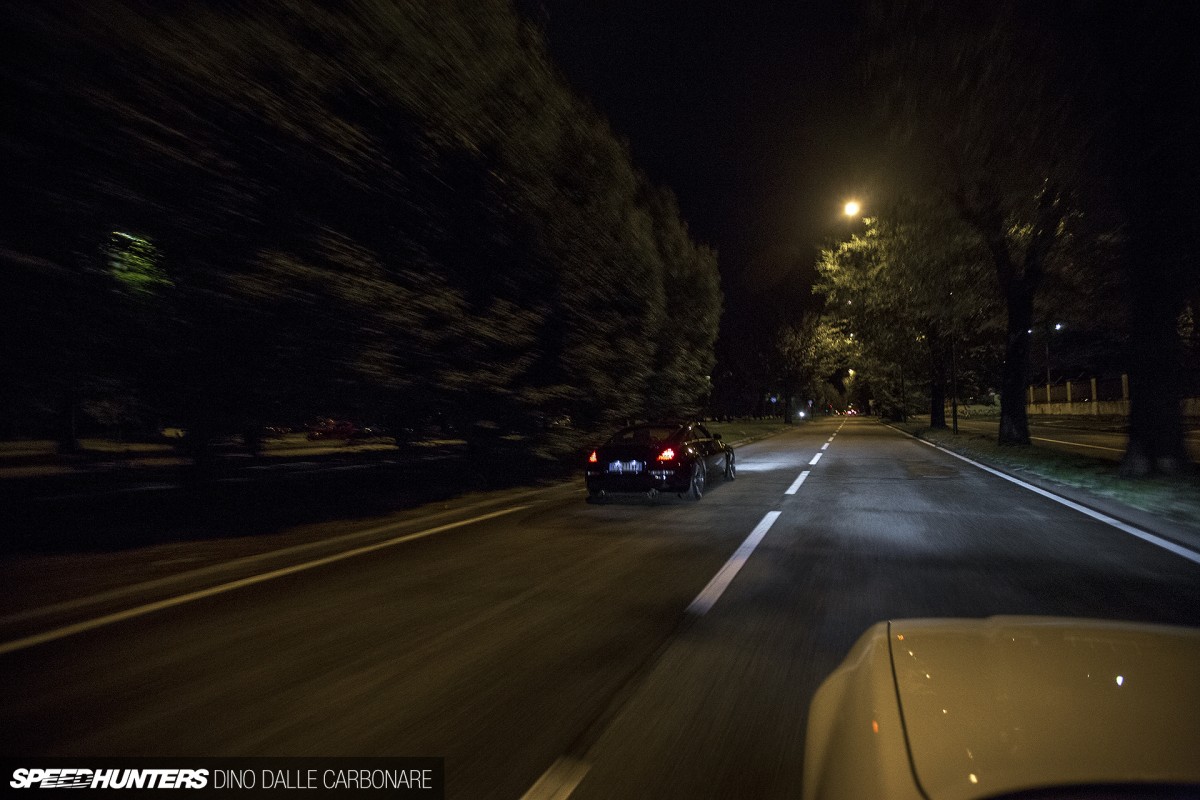 The idea was to rendezvous with them at the Fiat Mirafiori factory, grab a quick pizza – as you do in Italy – and then head out for a drive through the streets of Torino.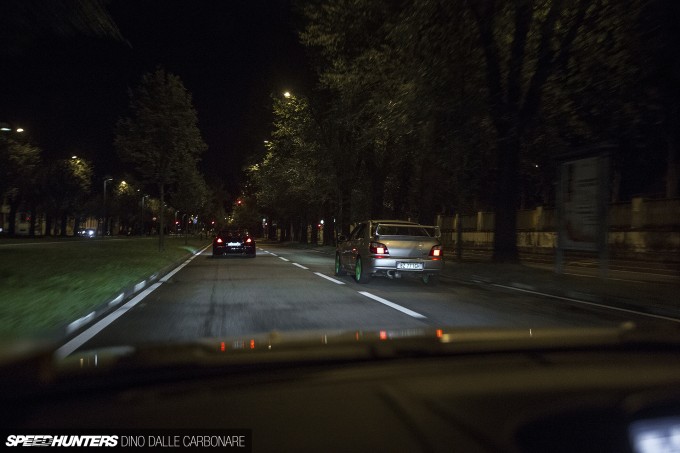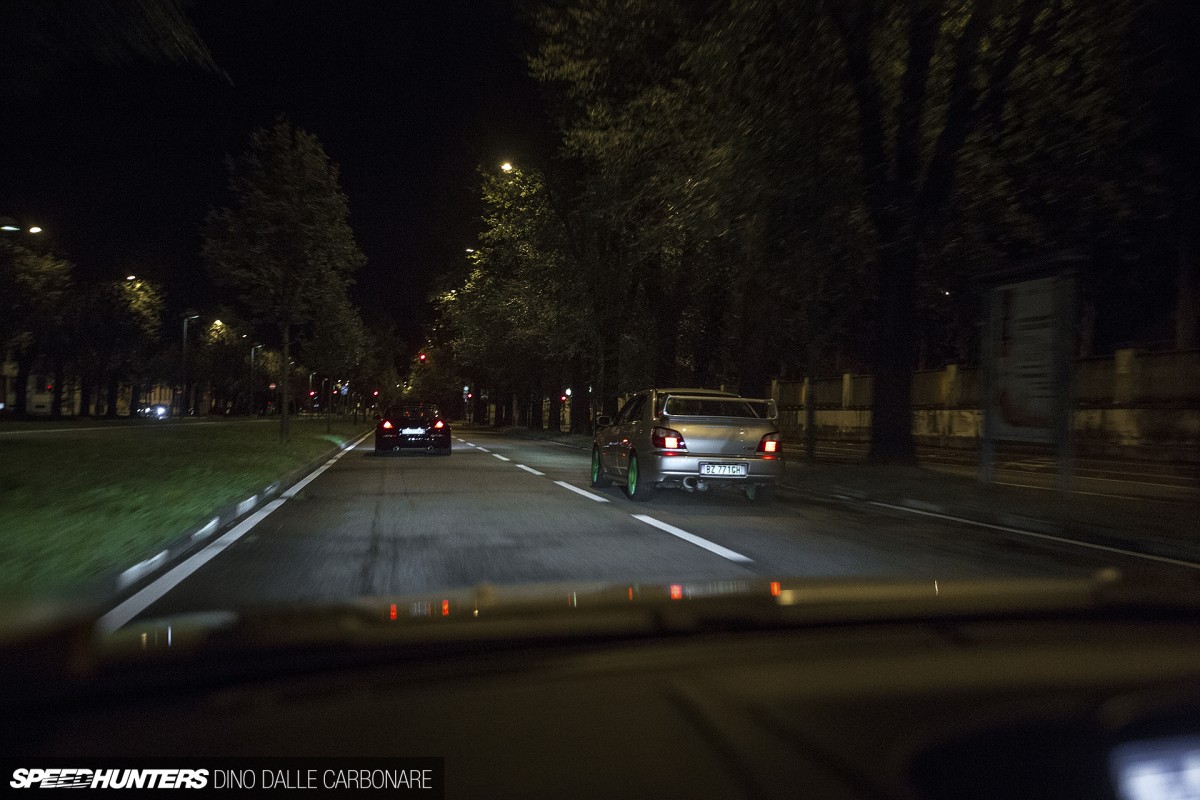 It would be the perfect opportunity to talk cars and to see how car culture in Italy has grown over the last few years – something that I'm not able to keep up with as much as I used to, now that I live on the other side of the planet.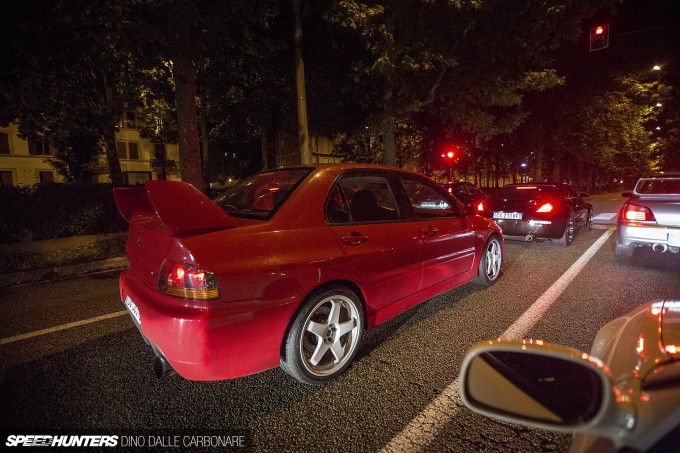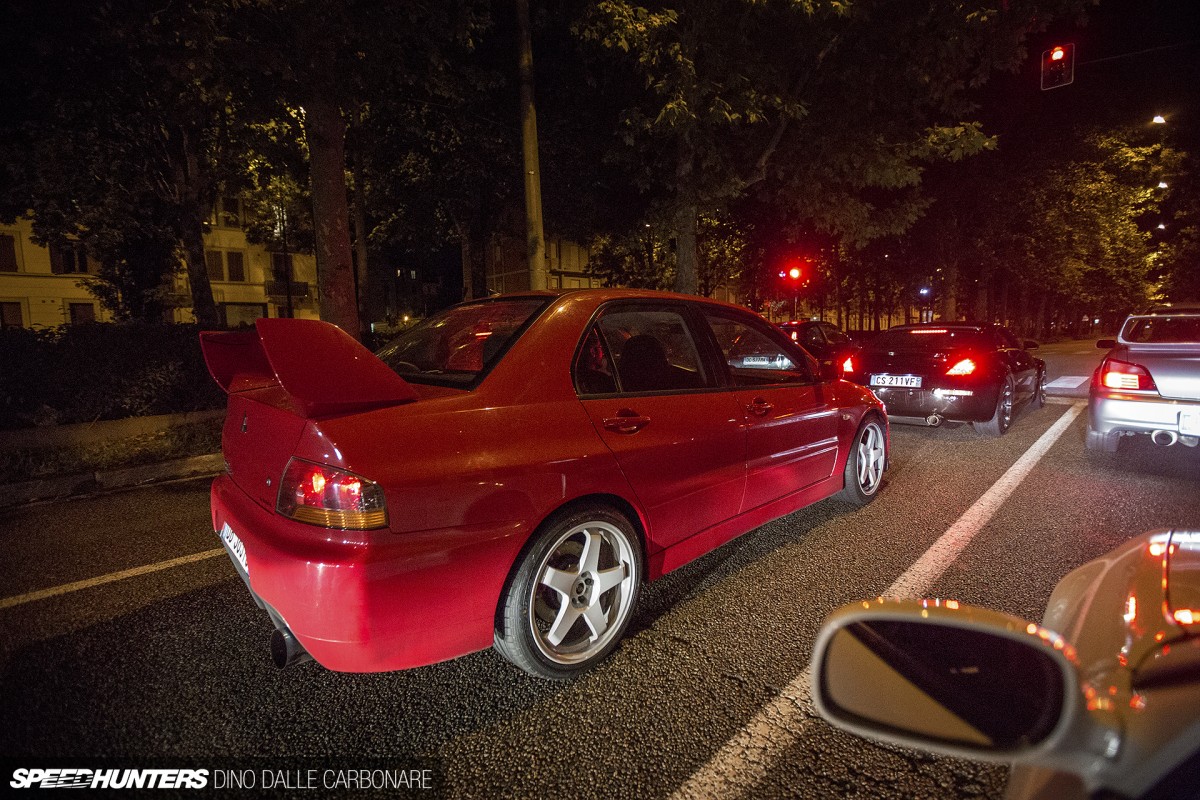 What a lot of people don't understand is how difficult it is for someone to own and tune their car in Italy. Countless times I've had people ask me about Italy, and just assume that the streets are laden with all sorts of exotics being driving without much regard for speed limits. Well, while the disregard for speed limits might be somewhat accurate, everything else couldn't be further from the truth. Italy is a great country to live in, and from a driving perspective has a never-ending selection of epic roads, but the actual car-owning experience is nothing short of torture. Or a joke. Actually both.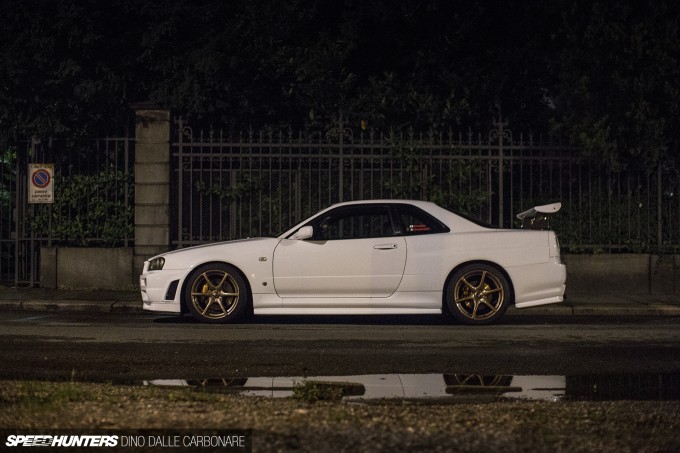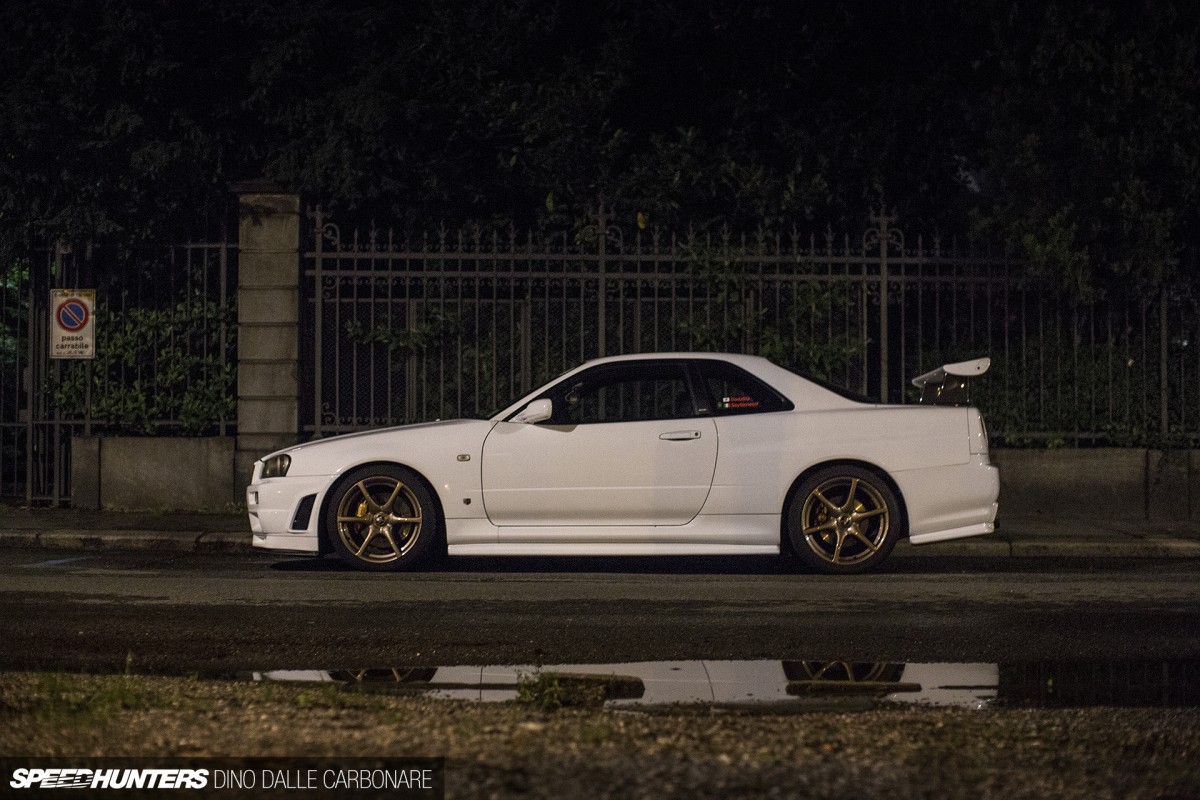 You see, thanks to all the government's bureaucratic paper-pushers, it's always been very difficult to up the performance of your car. Since after the war, the government has penalised those that want to get their hands on anything with a powerful or bigger engine than the 2.0-litre motors that Italian manufacturers like Fiat, Lancia and Alfa Romeo churned out. All the stuff with the bigger and more fun engines are being sold abroad. So go above a 2.0L and you would be paying a lot more car tax, which is also calculated by taking your engine horsepower into consideration.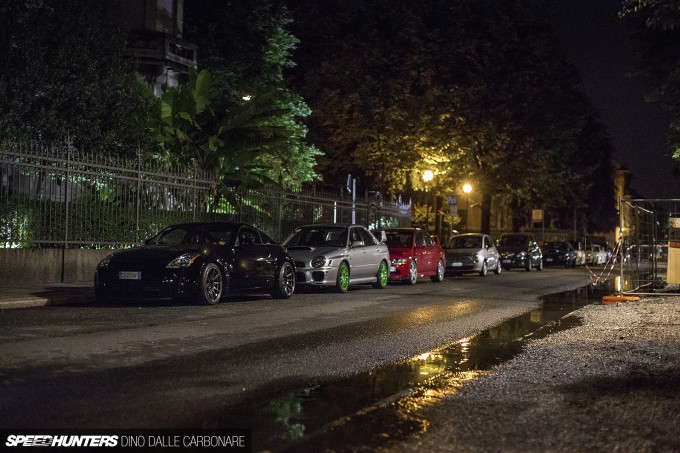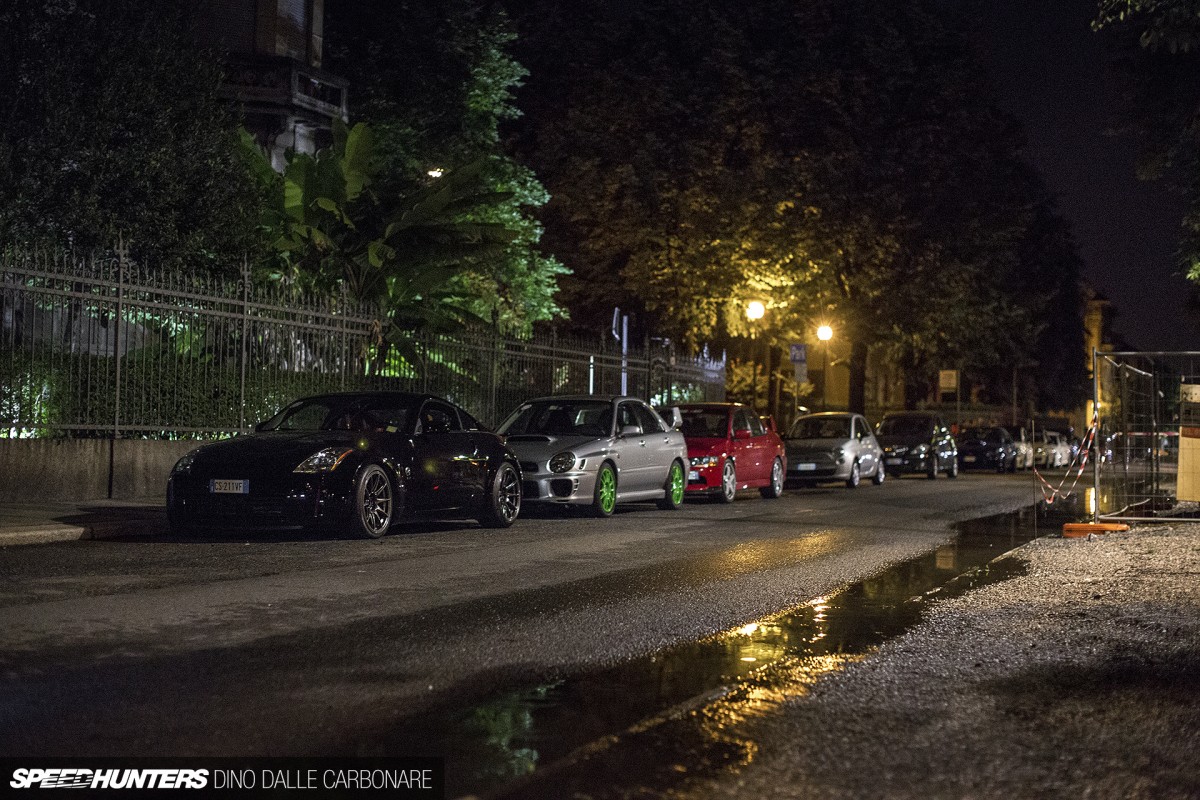 But it doesn't end there, because vehicle regulations stretch to all sorts of things. For example, you are unable to upgrade to bigger and wider wheels unless the size you choose is specified and homologated in the manufacturer handbook. You can pay for a specific check and homologation yourself, but it's not 100 per cent guaranteed that you'd be able to go ahead (legally) with the modification. Even suspension and brakes modifications – irrespective of the fact that you might be making the car better handling and safer to drive – can land you in trouble.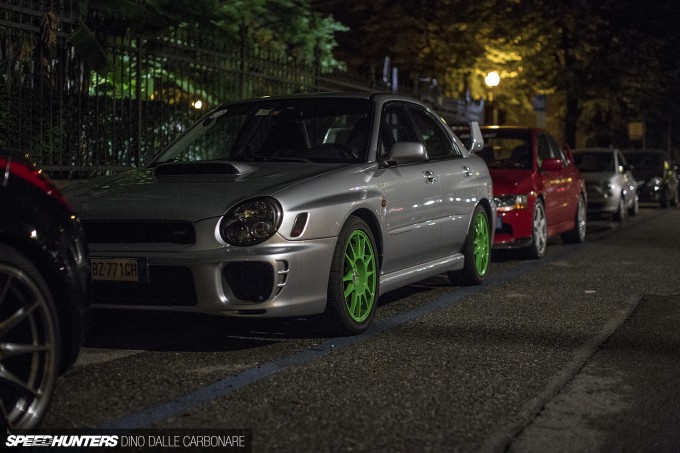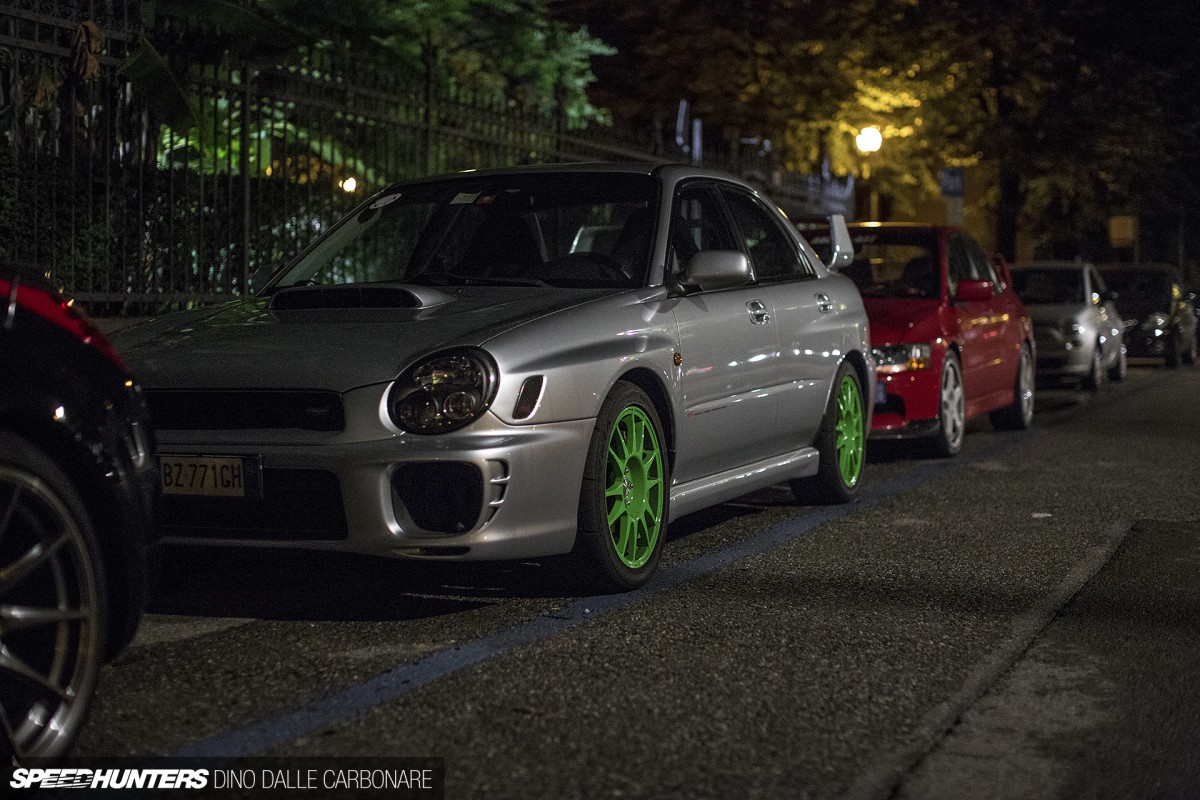 That's why I have a ton of respect for those that despite the draconian laws endure the prohibitive costs and the constant hassling from the police, just to be able to enjoy their real passion. Maybe that's why these guys I met in Torino are the 'Angry' Pandas. I too would be very angry if I had to put up with such malarkey.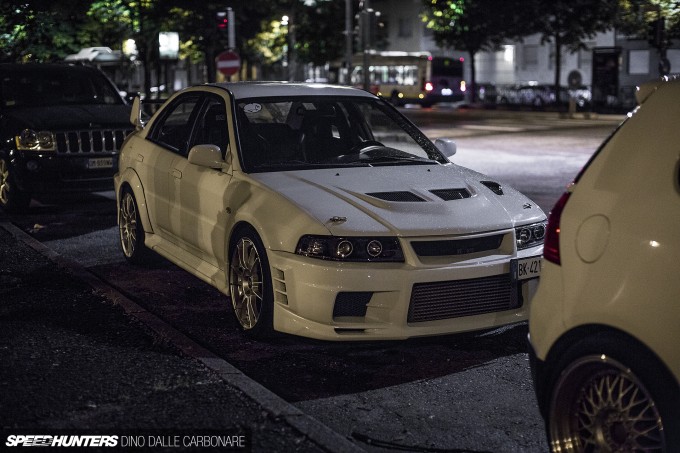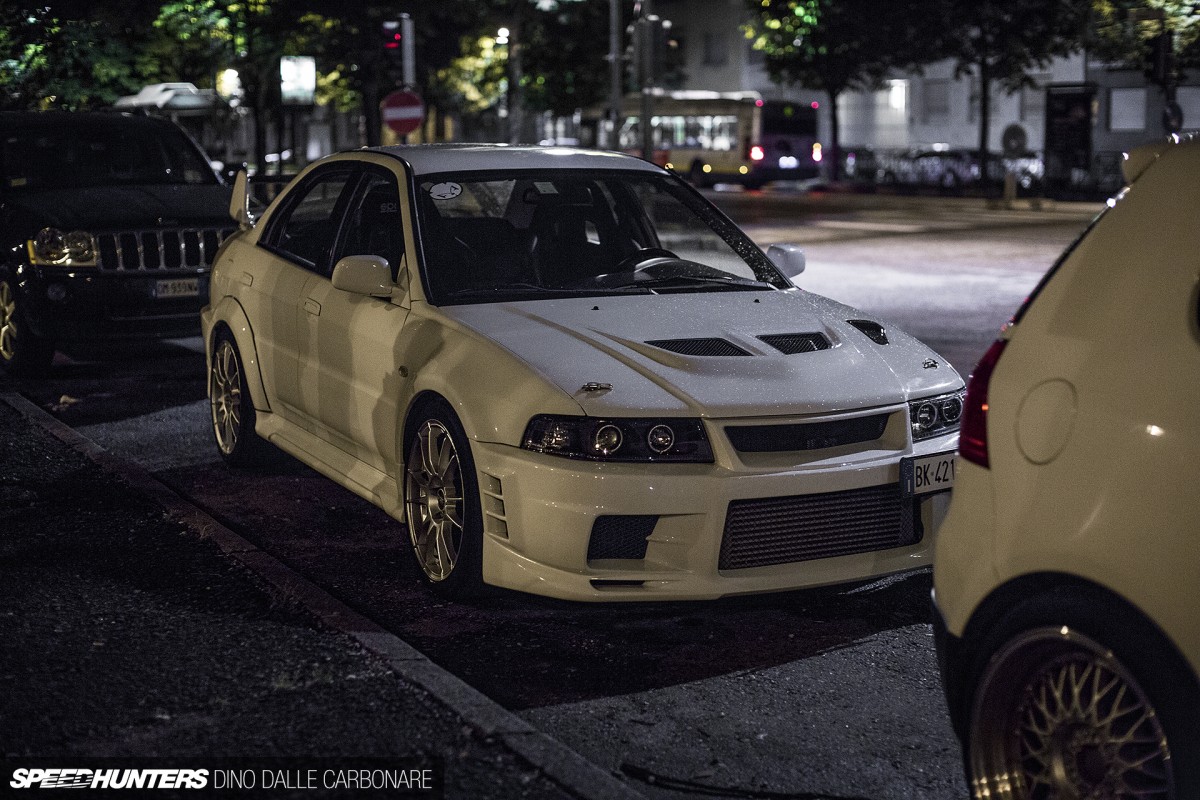 Obviously the Italian government hasn't realised that if they allowed customisation they could pocket more revenue from potential sales – something they're trying to do to supposedly save the country. The guys in Torino showed me they follow their passion – with everything else taking a back seat.
A Closer Look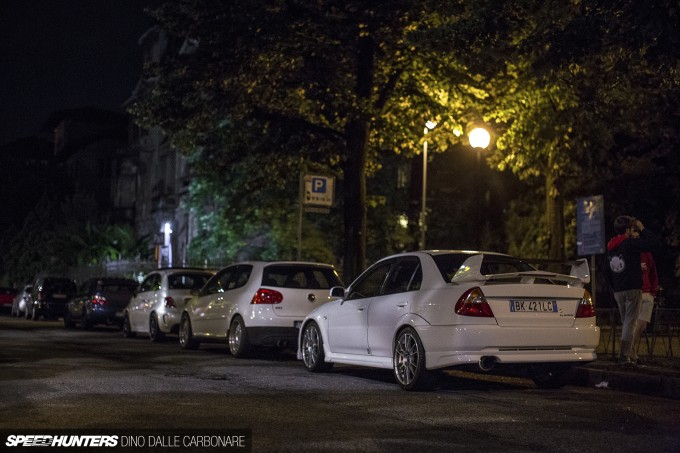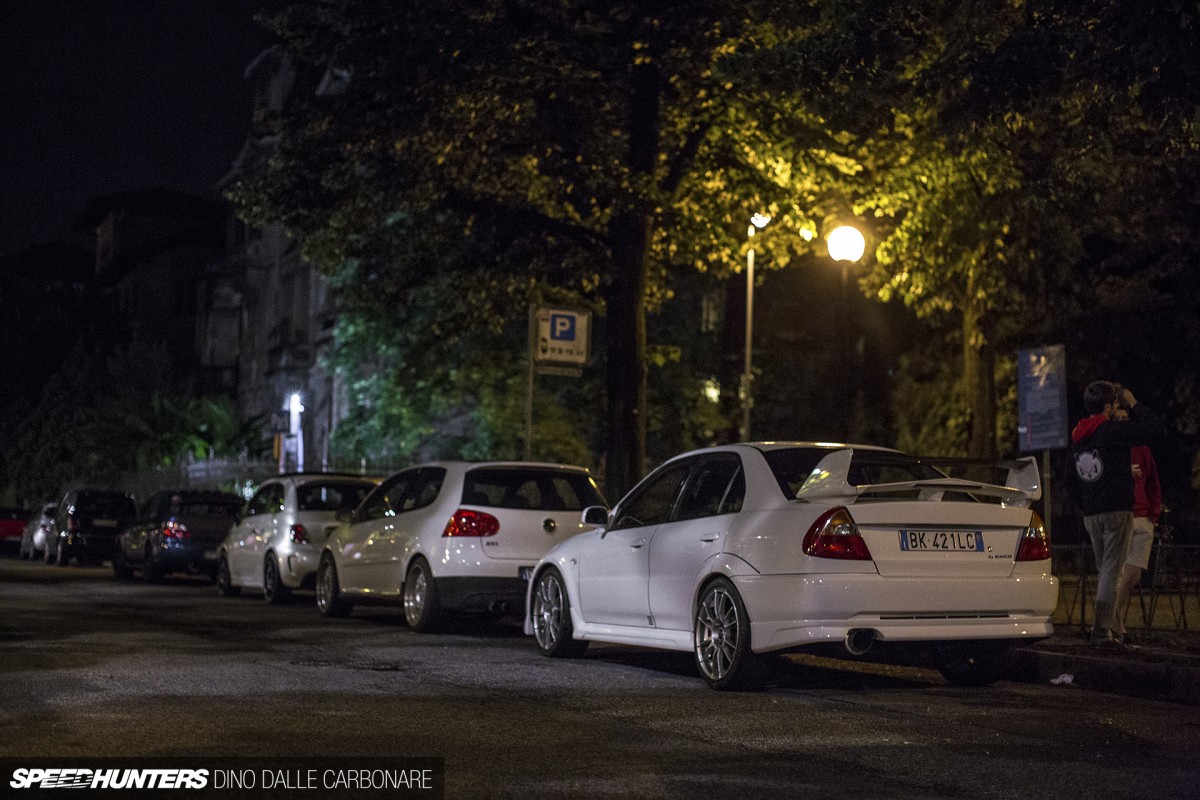 After arriving in the very center of town we made a second quick stop to pick up a few other team members that were waiting for us with their cars.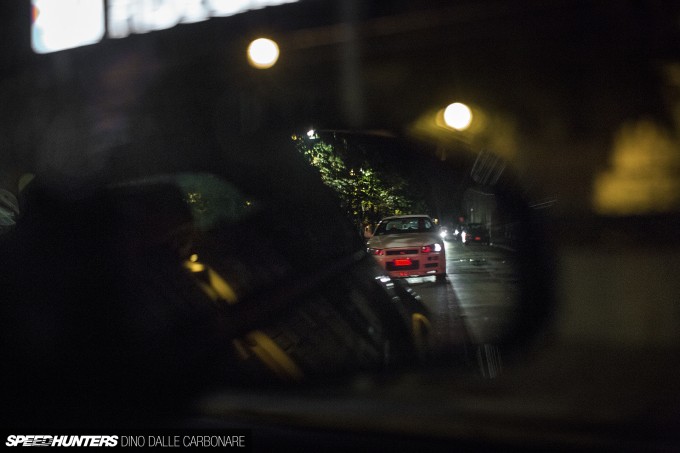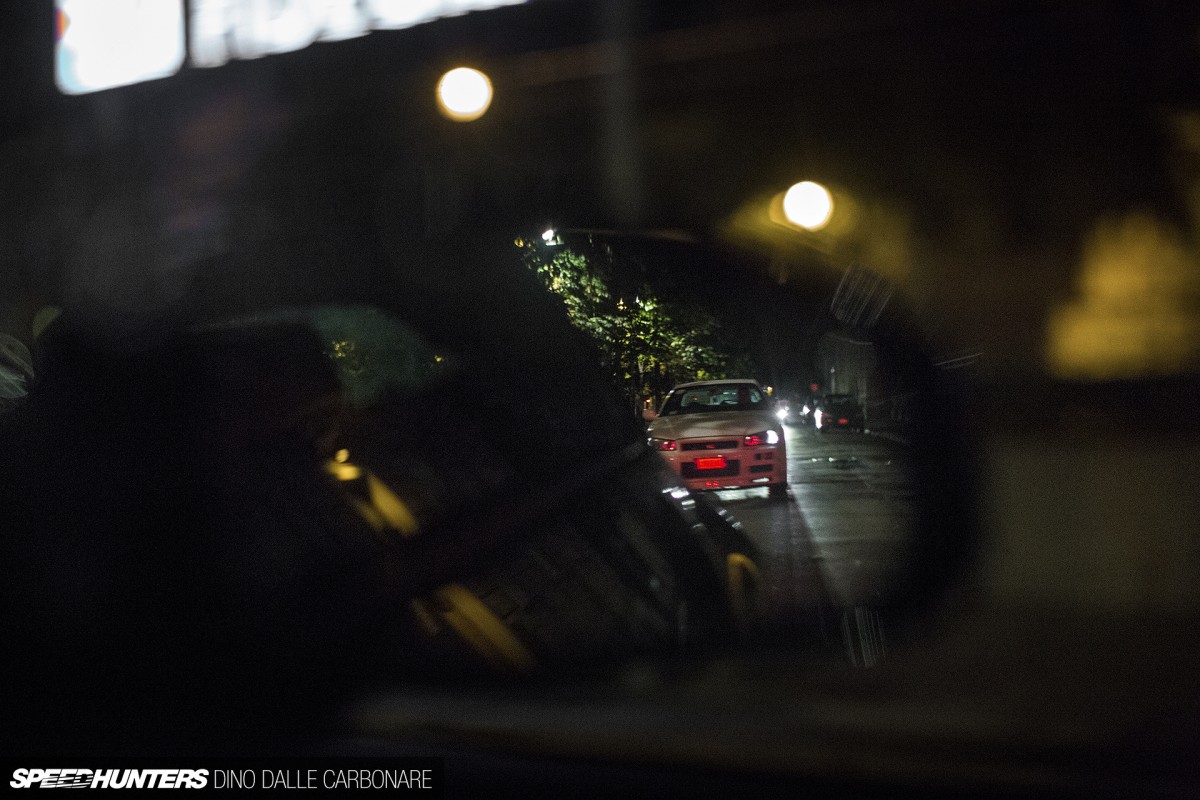 We chatted, as you do, and then after I had snapped a few shots it was off to a better-lit location.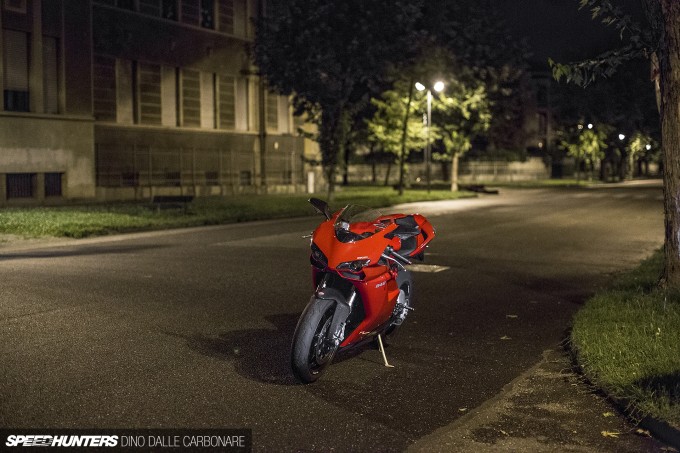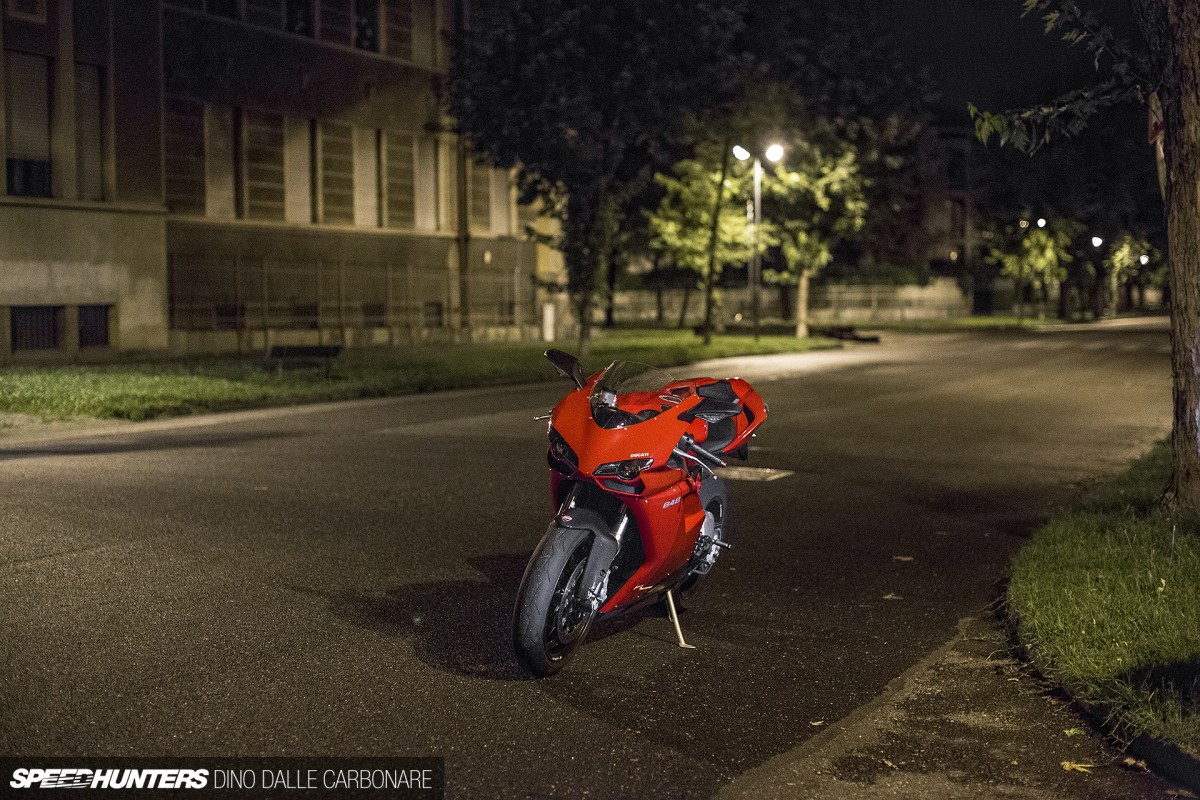 It was there that I wanted to take a closer look at the four-wheeled – and two-wheeled – machinery that showed up to the meet.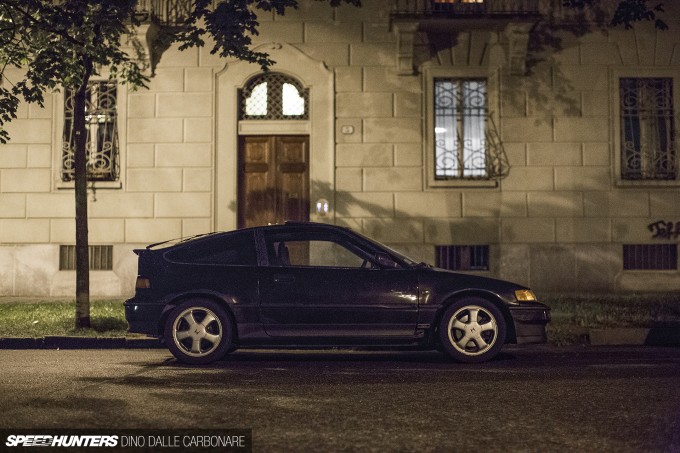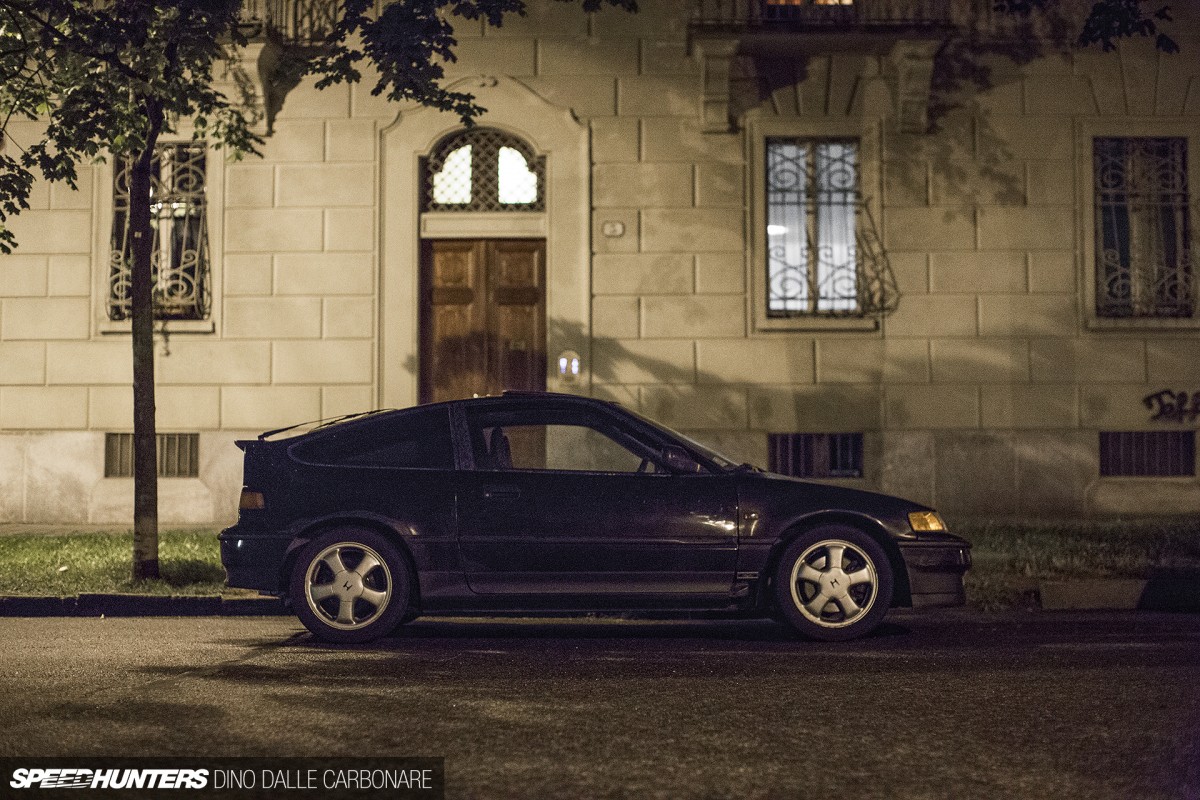 One of the first cars I noticed was this little EF-series Honda CR-X – a perfect example of how tuning has to be approached in Italy. The car may look stock but its handling has been completely upgraded with a full Weitech package, complete with coilovers and silent block bushings to tighten it all up. Behind those stock EG6 rims at the front end hide S2000 calipers mated to VW Corrado G60 discs and upgraded pads and lines.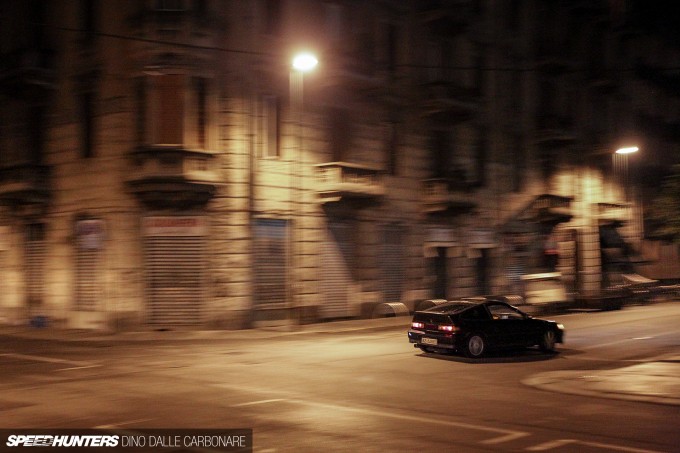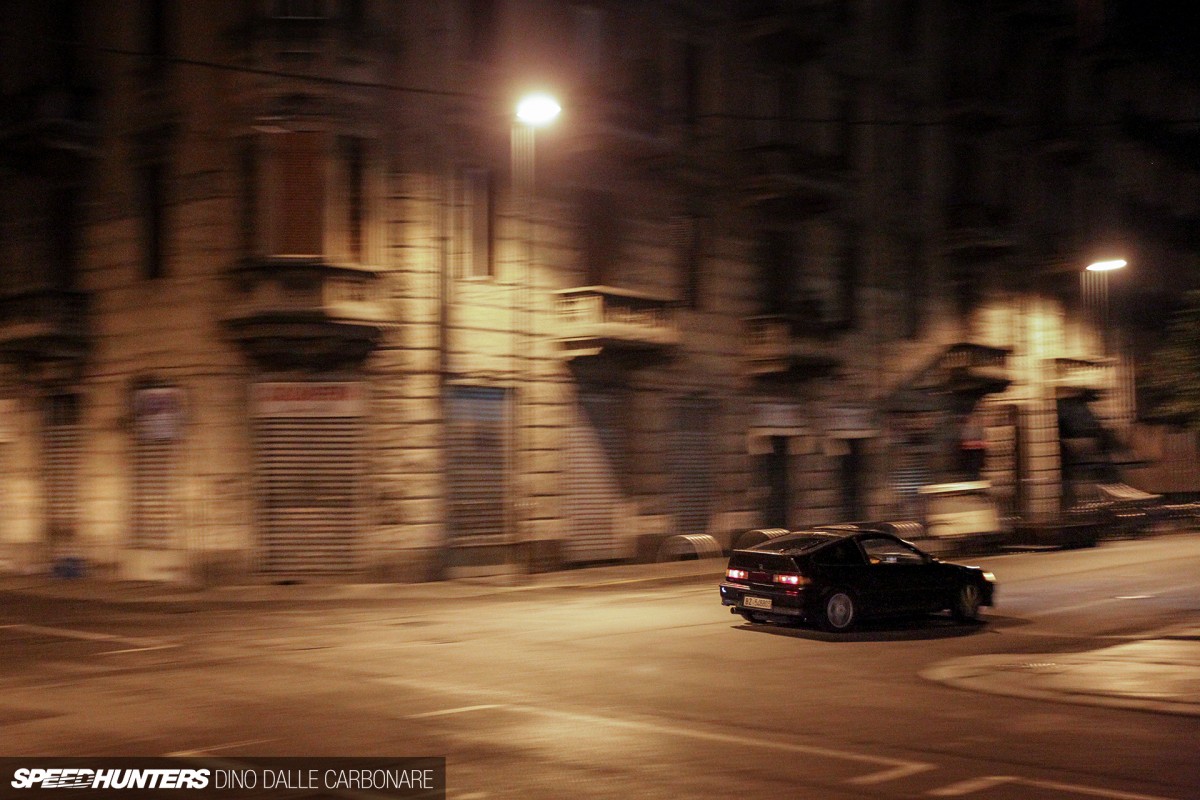 The engine has been overhauled and treated to a bit of head polishing, upgraded conrod bearings, trick headers and a B16A2 throttle body – all stuff that gives the seemingly unsuspecting Honda a welcome increase in performance.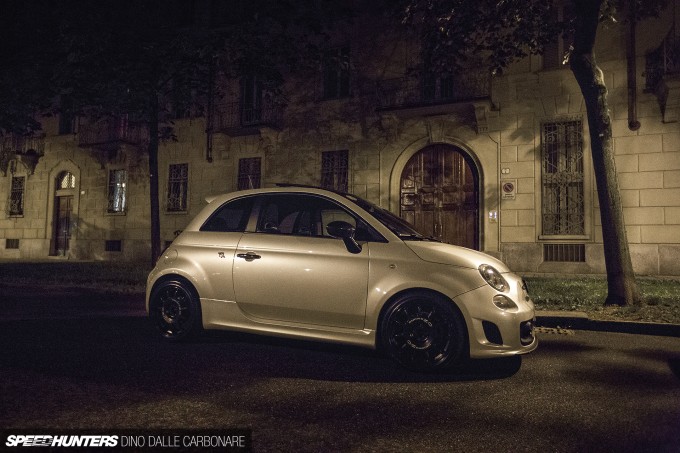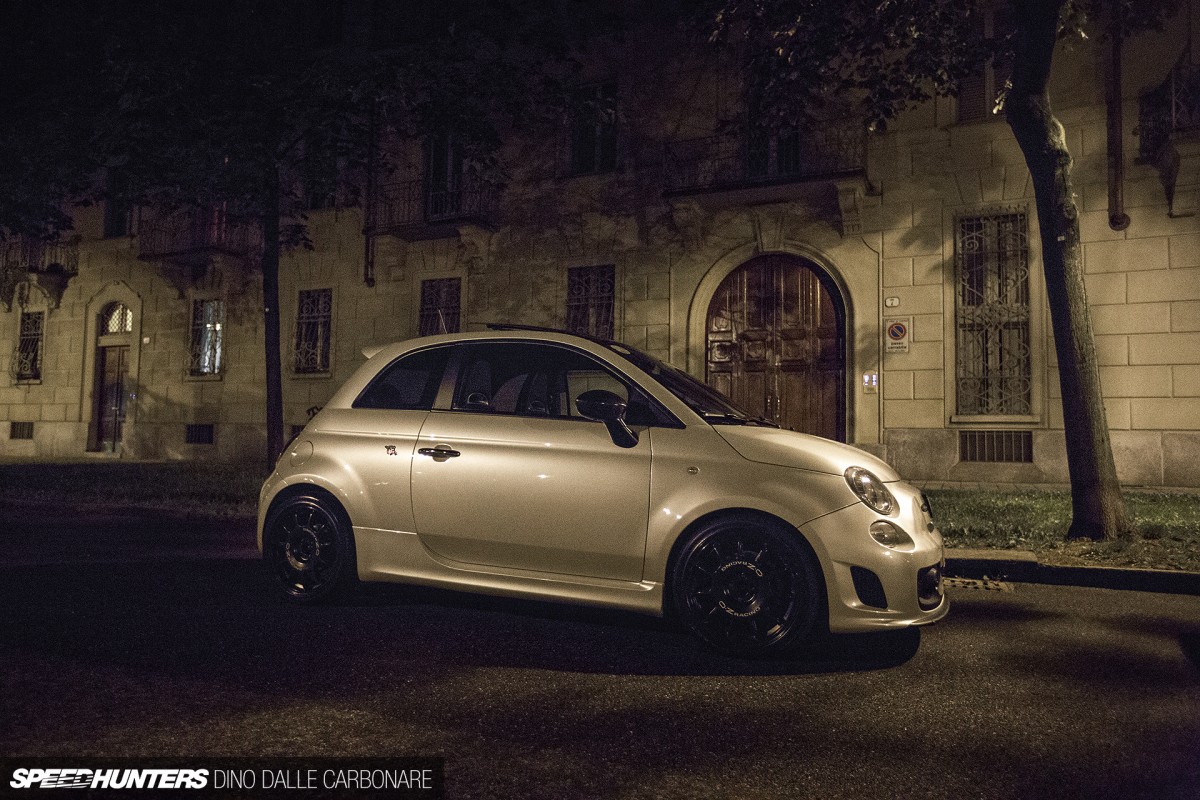 Among all the Japanese cars it was also cool seeing this Abarth 500 – an nice example of probably the most popular performance car that I saw during my two days in Torino.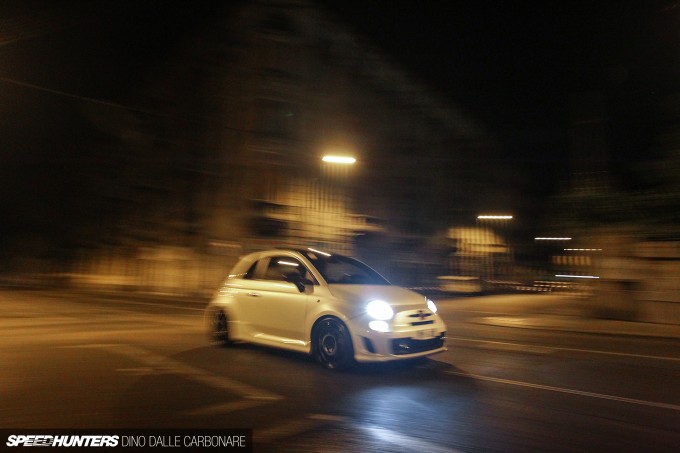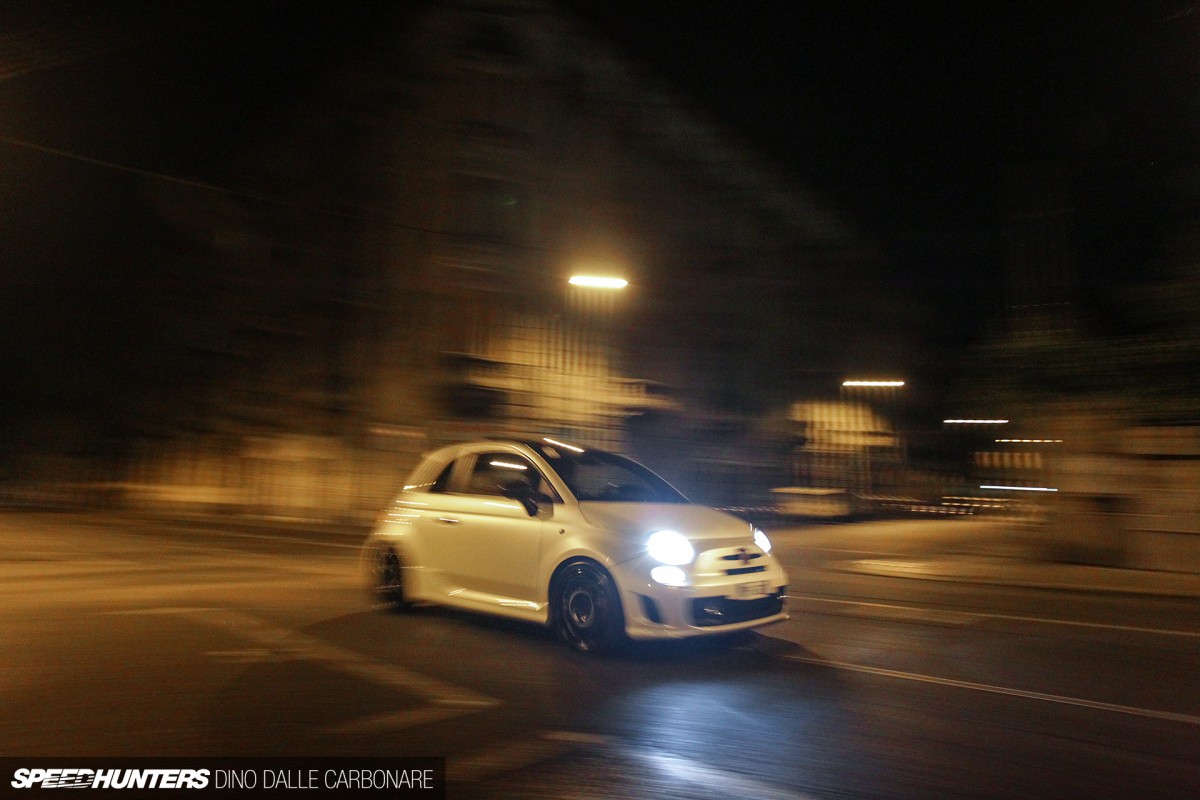 To get it to perform a little better than stock its owner had the ECU remapped to take into account the Essesse exhaust system that was added. The black OZ Racing wheels couldn't have been a better match either.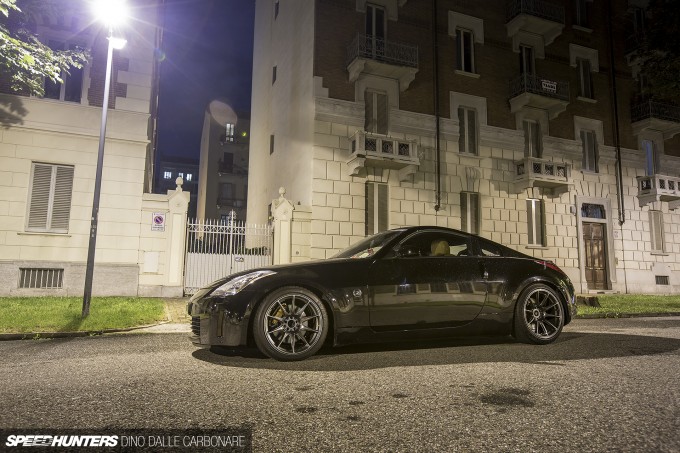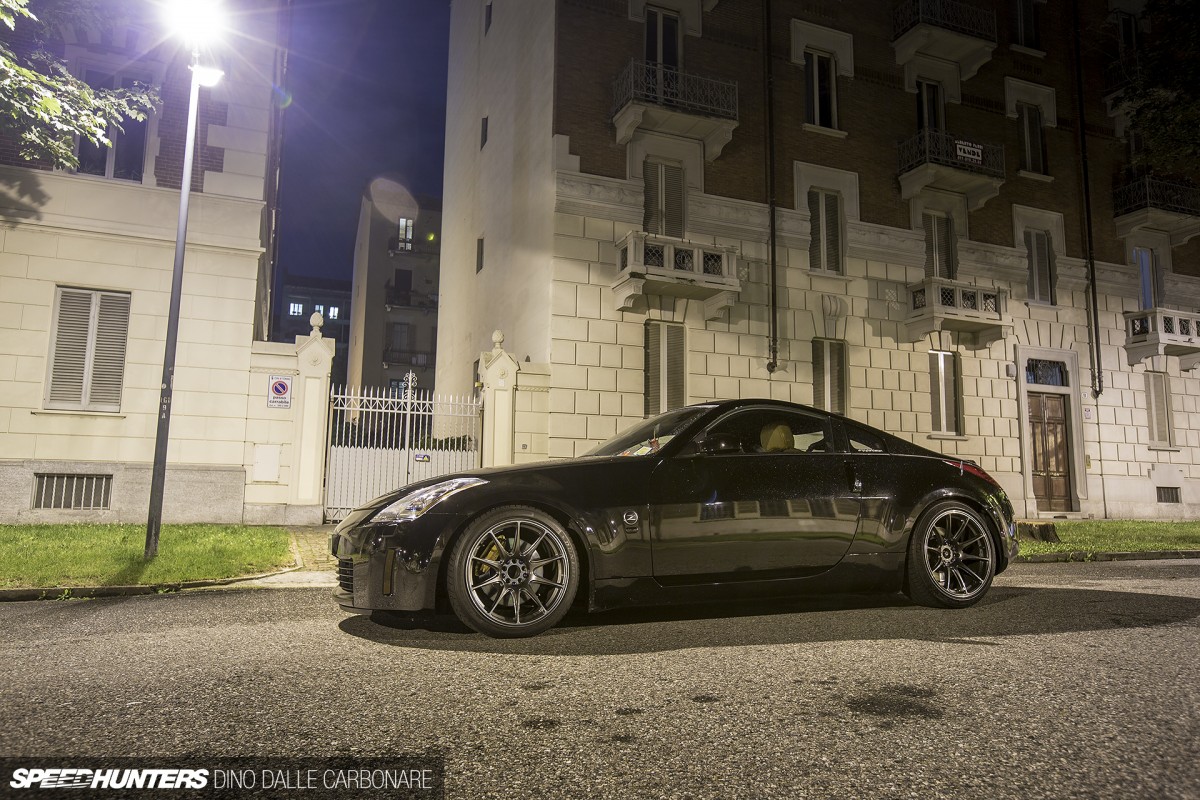 I spent some time riding around in this Z33, which has had quite a lot of work done to it. Bearing in mind that you don't want to bring too much attention to your modified car in this country, the exterior was pretty simple – just case of wheels, gently rolled fenders and '06 model taillights.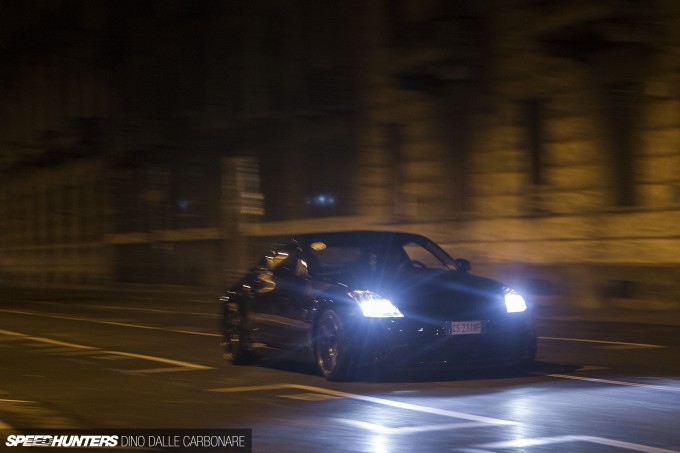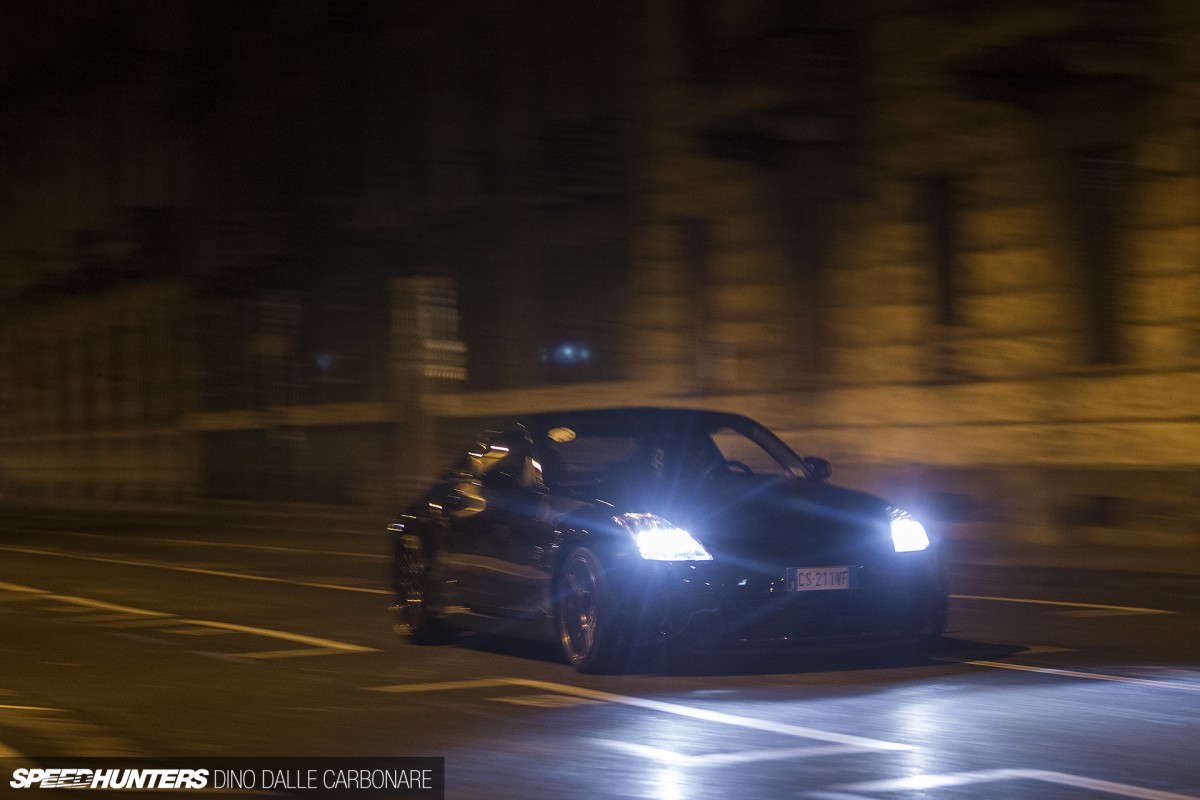 Seeing that the 350Z sees a lot of track work, there's a full set of adjustable Tein Flex coilovers and tie rods, as well as adjustable SPC arms to dial in a little more camber. The VQ35 has been treated to a set of hotter Tomei Powered cams that surprisingly bump power without affecting the nice low-RPM pull that these engines are known for. The car dumps its gasses through a Nismo S-tune exhaust, which is just as loud as you'd would want to run in Italy.
It All Comes With Frustration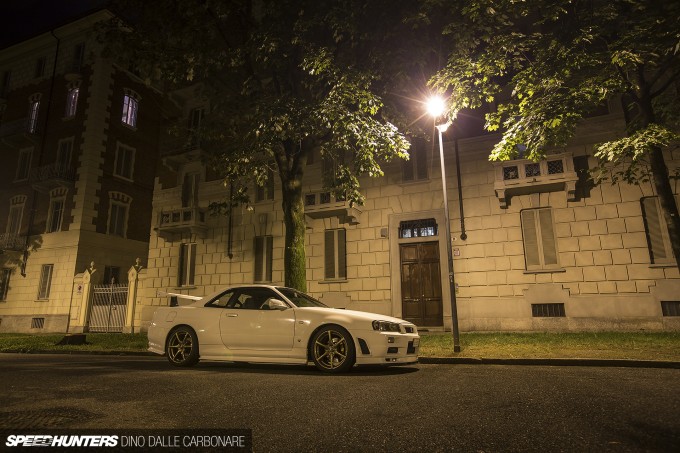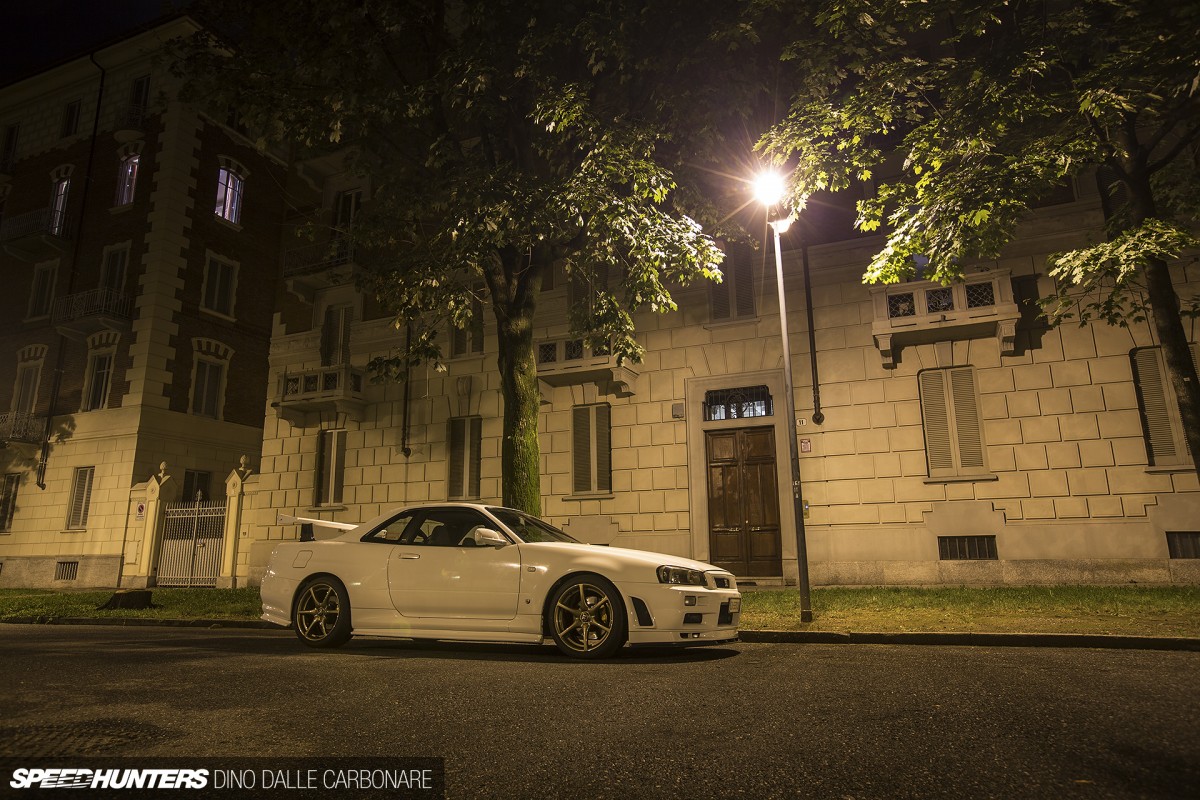 Still from the Nissan camp is the rarest car of the group: a BNR34 that has miraculously been legally imported into Italy. I say this because getting any non-EU certified car imported directly into this country is a big no-no. But thanks to a single-example loophole, the owner was able to bring his dream car in – at great cost – and replace his long-serving Z33. The Skyline GT-R is running a substantial number of engine mods, and a dependable fuelling system made up of upgraded pumps and Power Enterprise injectors. It's all controlled by an A'PEXi Power FC engine management system which has been especially mapped for Italy's poor fuel grade.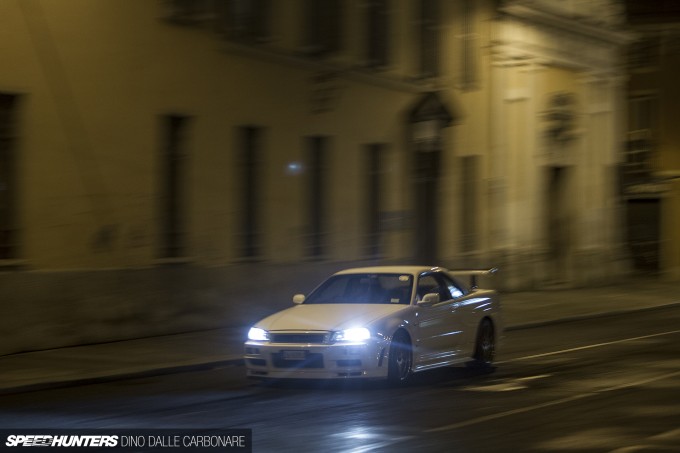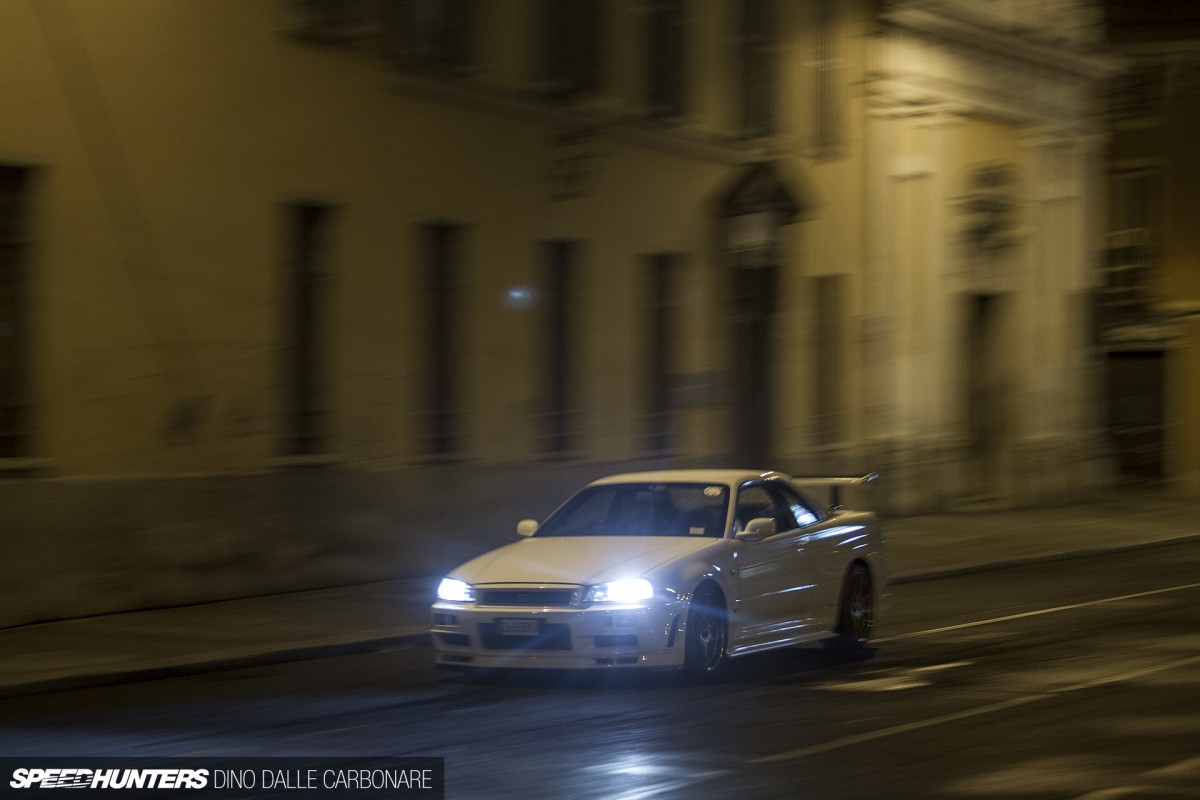 The Skyline is lowered on a set of Cusco dampers that are adjustable from the comfort of the cabin thanks to the e-Con controller, and on the exterior fitted with a Nismo Ver.1 front bumper, side and rear skirts, and Superior taller wing stays. The wheels will soon be swapped out to finish up the look, but this will no doubt be a bit of a headache to get past the authorities. As they say though, where there's a will, there's a way.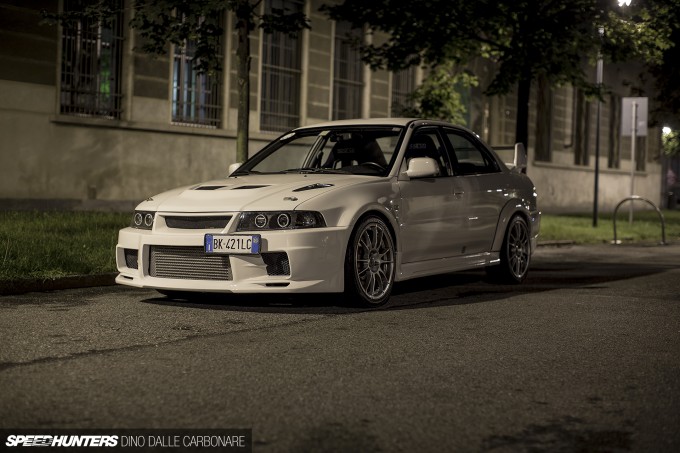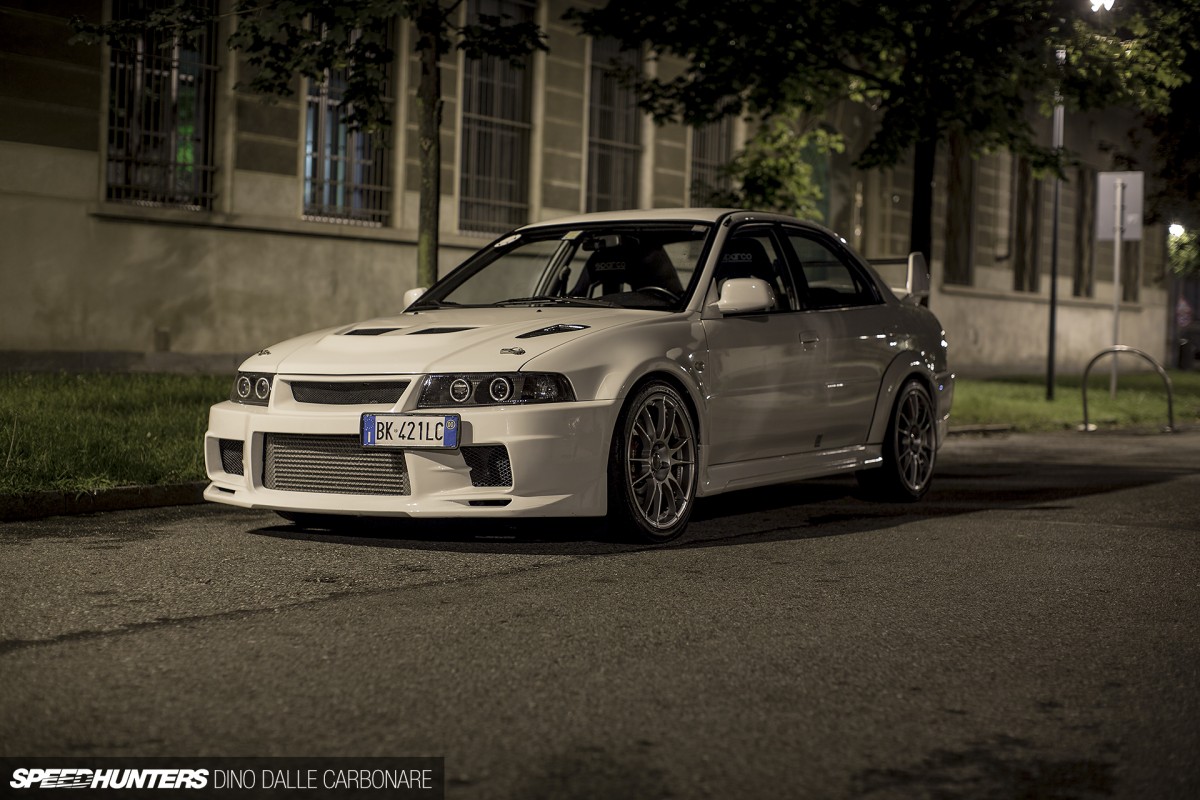 Evos and Imprezas have always been the most popular Japanese imports in Italy, for the simple fact that they were cheekily sold in the country via their respective manufacturers. Add to that the fact that they're so easily tuneable with the addition of some stealthy upgrades and it's not hard to see why they remain a favourite. I like the use of a Kansai Service front bumper and 18-inch OZ Racing Ultraleggera wheels on this white Evo VI.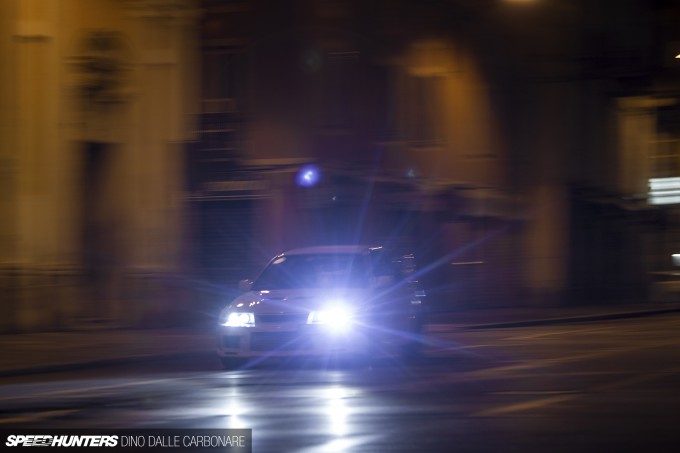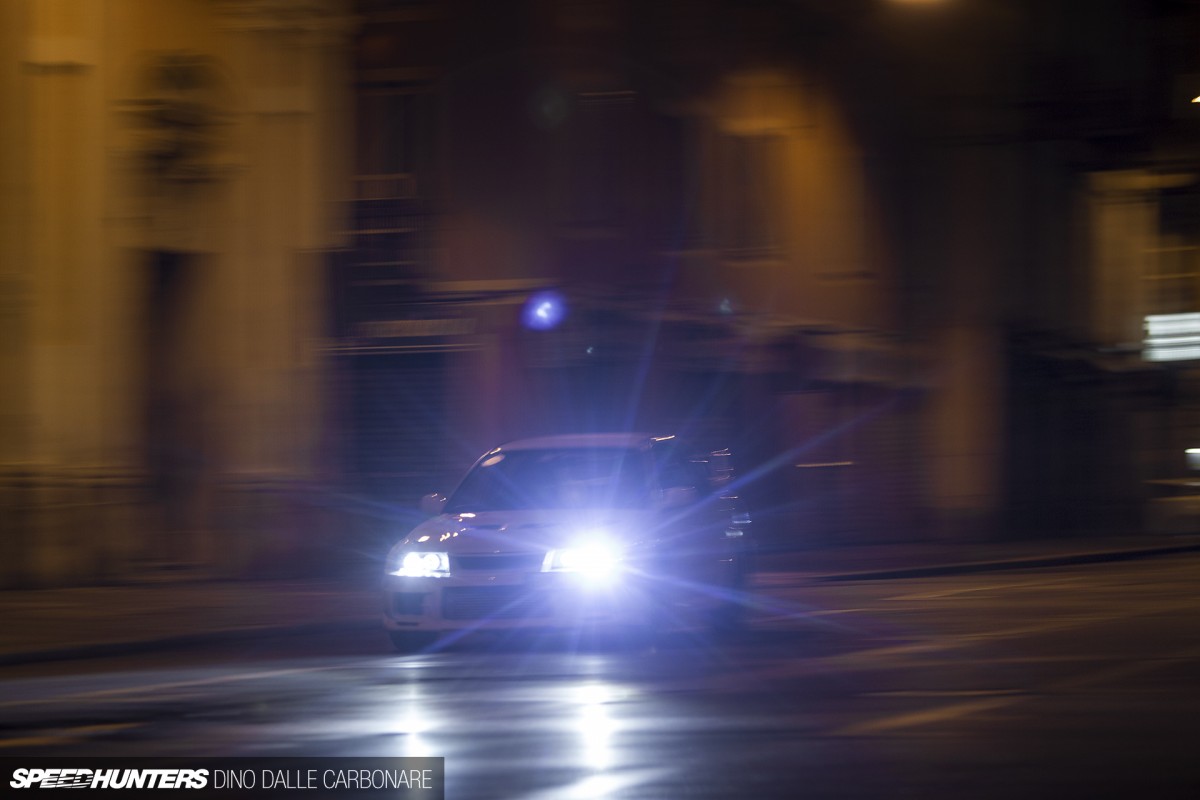 It's one of the fastest cars of the group thanks to a CNC-ported head with Crower 272-degree cams and upgraded springs and titanium retainers, plus 85.5mm HKS forged pistons and H-section rods, and a balanced crank. Supplying the boost is a very responsive Evo IX RS turbocharger, while ignition and timing is managed by a MoTeC M85 engine management system. Serious stuff then!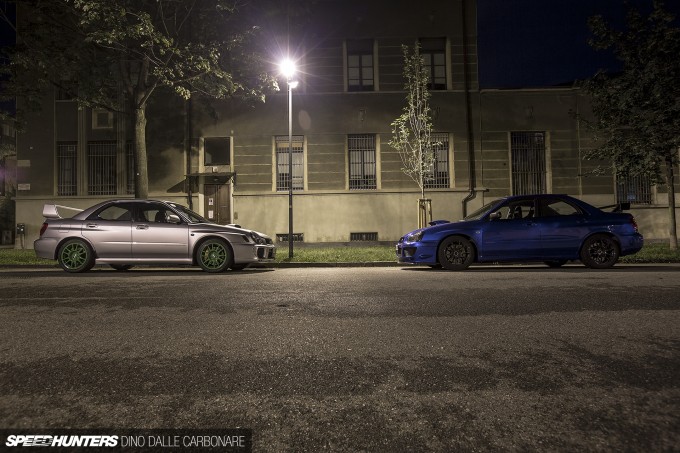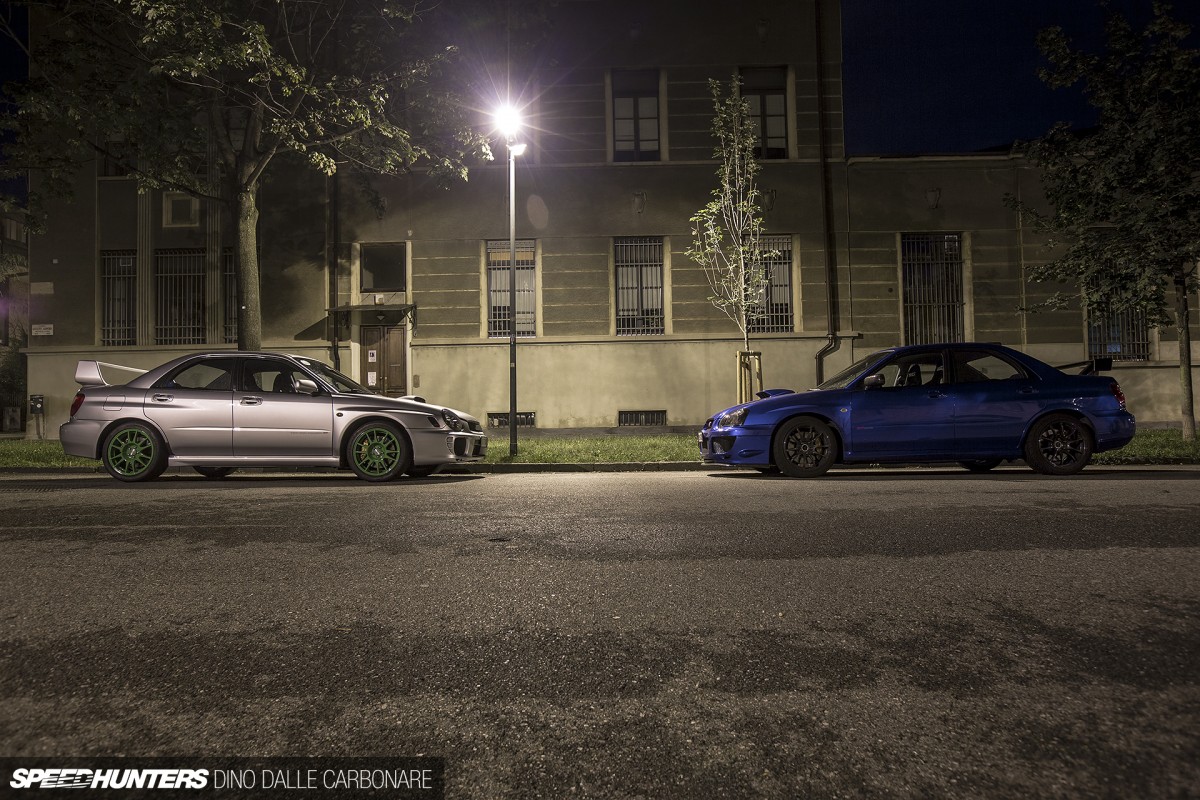 And then came the GD series Imprezas. The car on the right I thought had the more daring execution, boasting some pretty evident aesthetic upgrades that would make it stand out in Torino's traffic. But its owner wasn't too fussed – he's used to dealing with the police, so on top of the looks he's also dedicated much time to getting it to handle well with Tein Monoflex dampers and a host of other suspension improvements. Boosting the EJ motor's performance are custom cams, an upgraded fuel supply and a Link G4 engine management system. The car is even fitted with a carbon propeller shaft to shed precious weight from the driveline.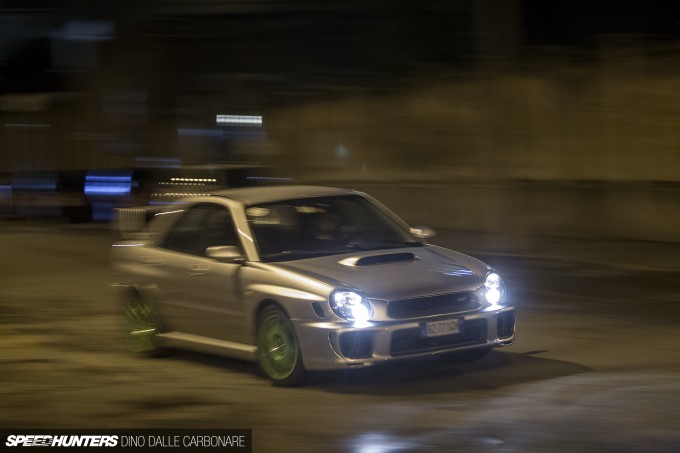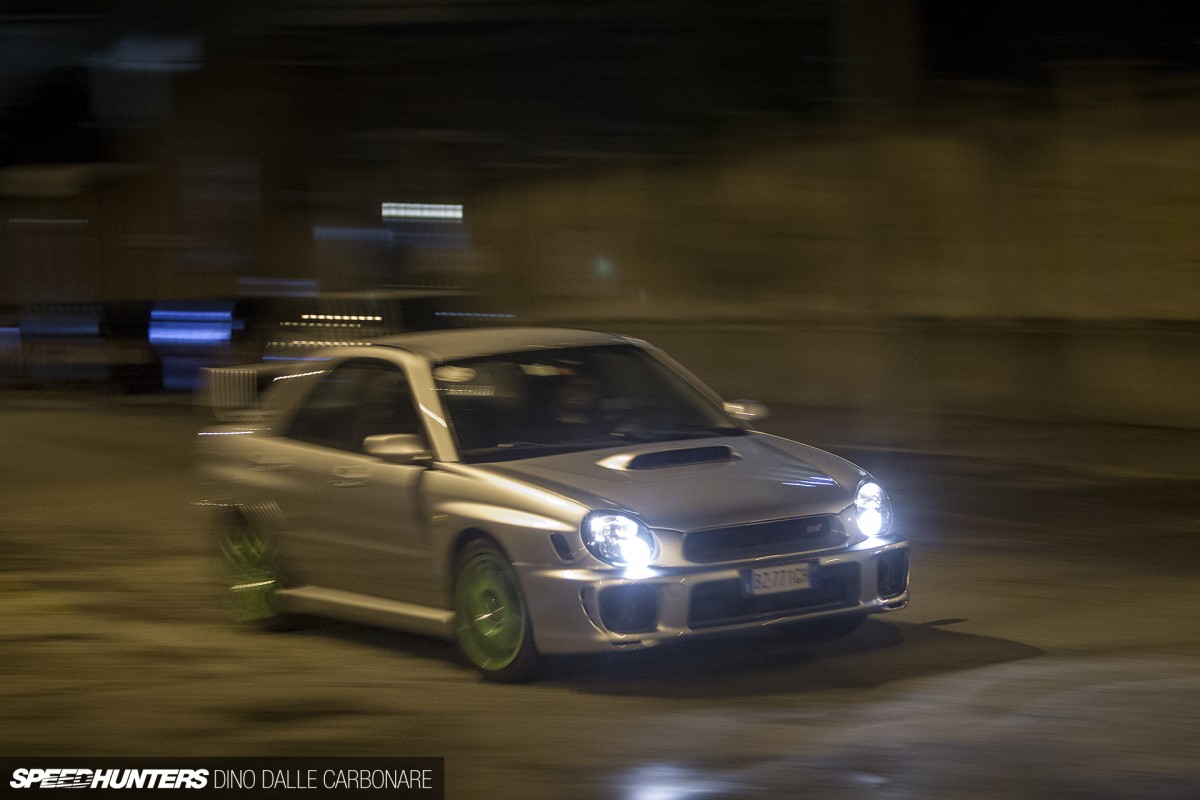 The silver Bug-Eye runs basic mods to slightly boost power, and a set of stock STI wheels repainted green that reminded me of the old JGTC Takata Racing NSX!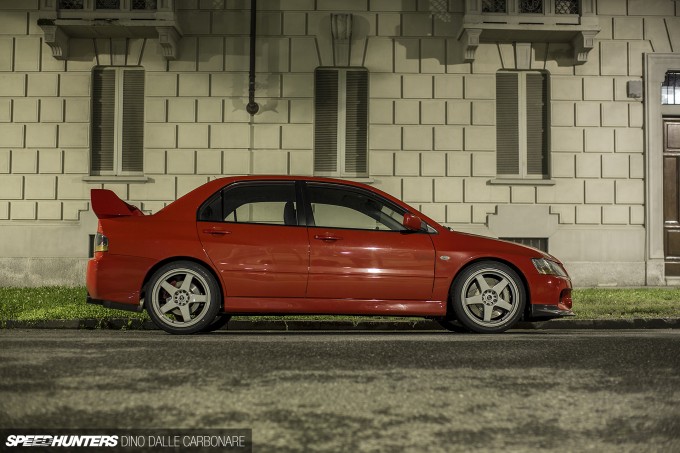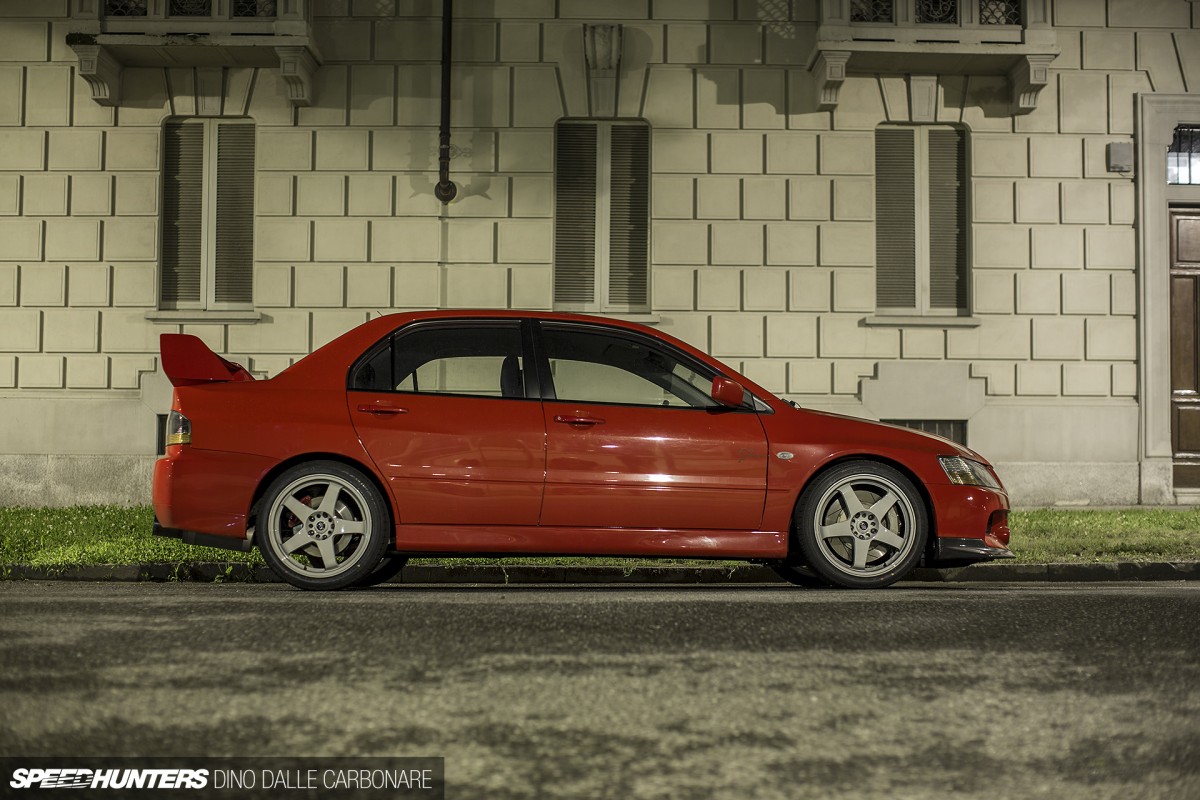 All members of the Angry Panda Klan are avid racers and travel throughout Italy to participate in as many track day events as they can – which is why all of the cars you have seen so far sport a lot of upgrades in the suspension department. And it's much the same story for the red Evo IX that joined us in our first convoy into the city.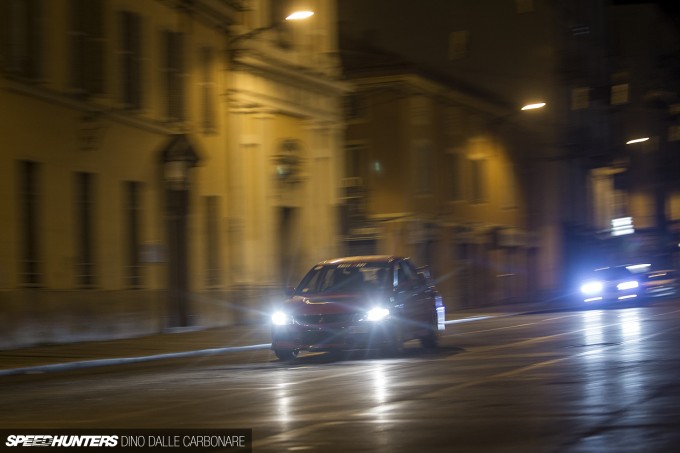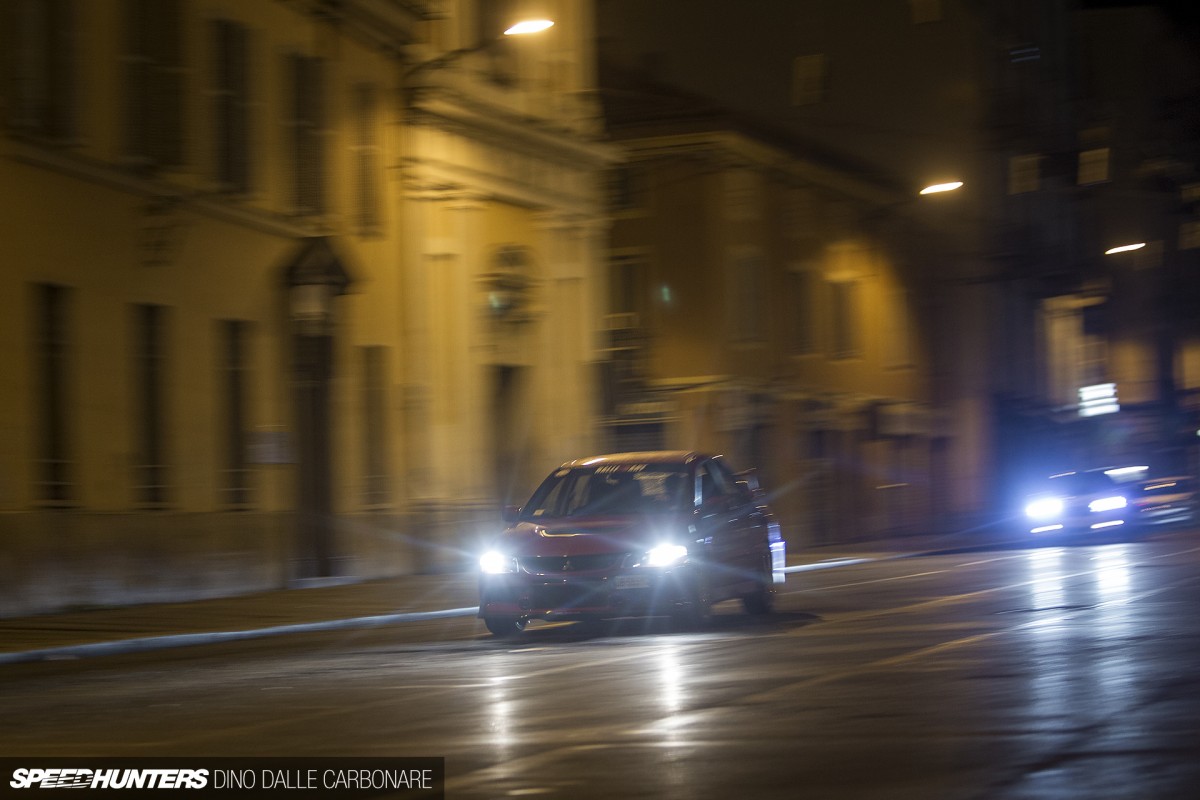 One of the newest cars present, it runs more power thanks to a rebuilt turbo and revised fuelling, while the factory-spec Bilstein dampers have been overhauled with more aggressive valving and mated to lower Tein springs.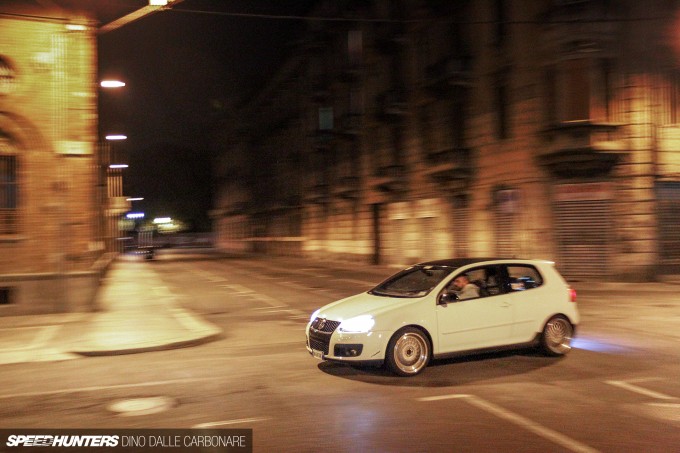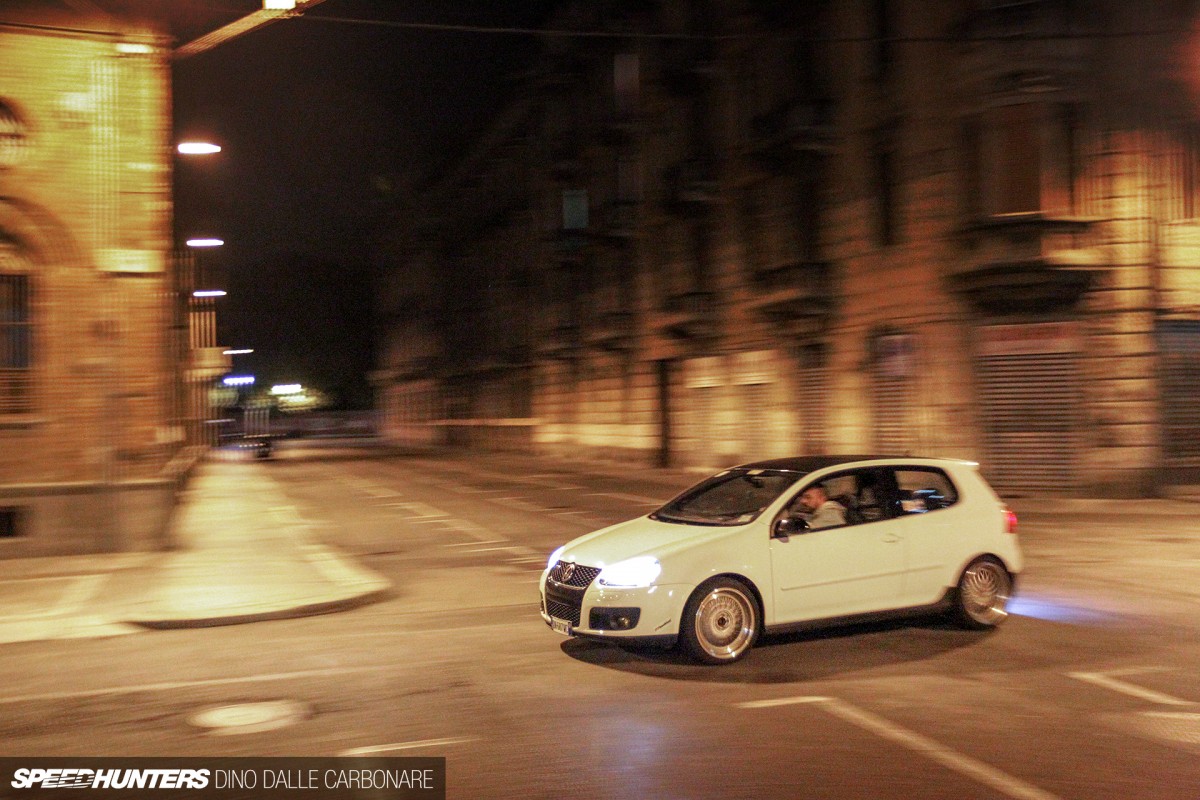 Which brings us to the last car to make it out that night – a Mk5 Golf GTI that's running a Mk6 Golf turbo upgrade, plus an Audi S3 twin intercooler setup and ignition borrowed from a Lamborghini Gallardo, all on top of a long list of other upgrades.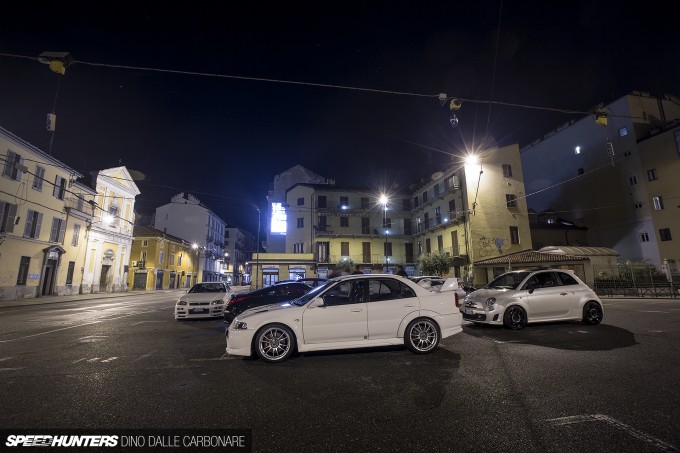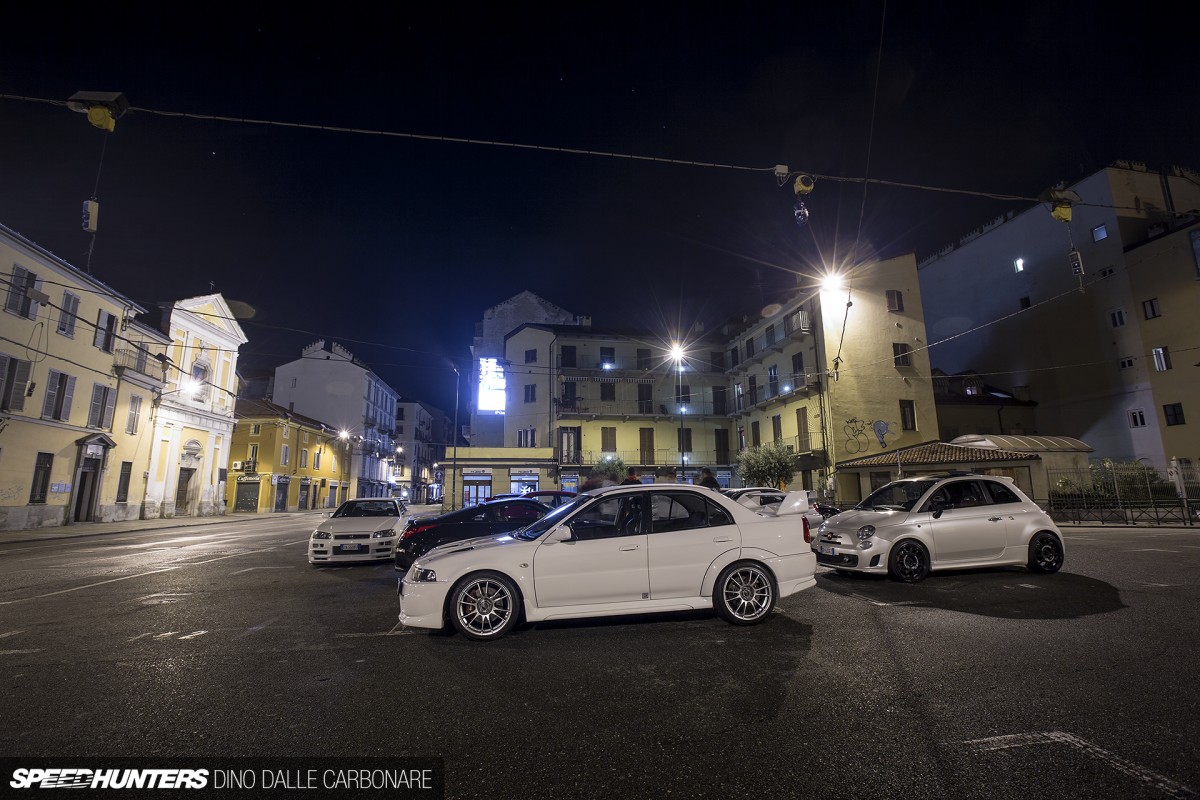 I felt really privileged to have been given such a true insight into one facet of Italian car culture from this tight-knit group of friends. They welcomed me like I was one of their own and shared all the stories – both good and bad – that make modified car ownership in Italy the fun yet frustrating experience that it is. 
Dino Dalle Carbonare
Instagram: speedhunters_dino
dino@speedhunters.com