The Mountain Pass
If you had one of the best handling cars out there, built for roads with more bends than an exhaust factory and there was one of the most impressive mountain ranges in the world between you and home, what would you do?
Exactly the same as we did. Make for the nearest mountain pass my friends…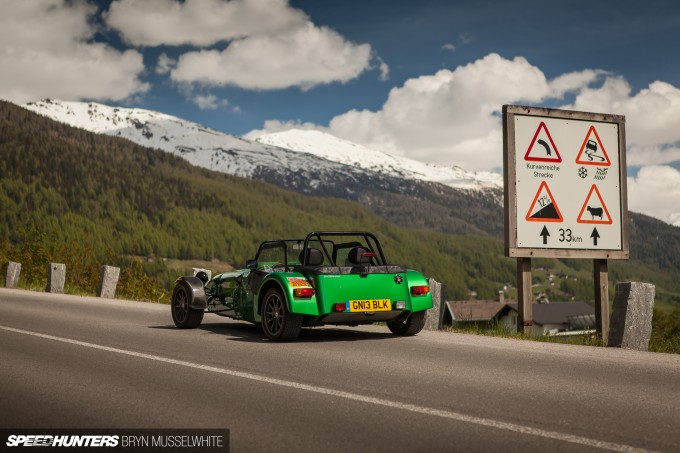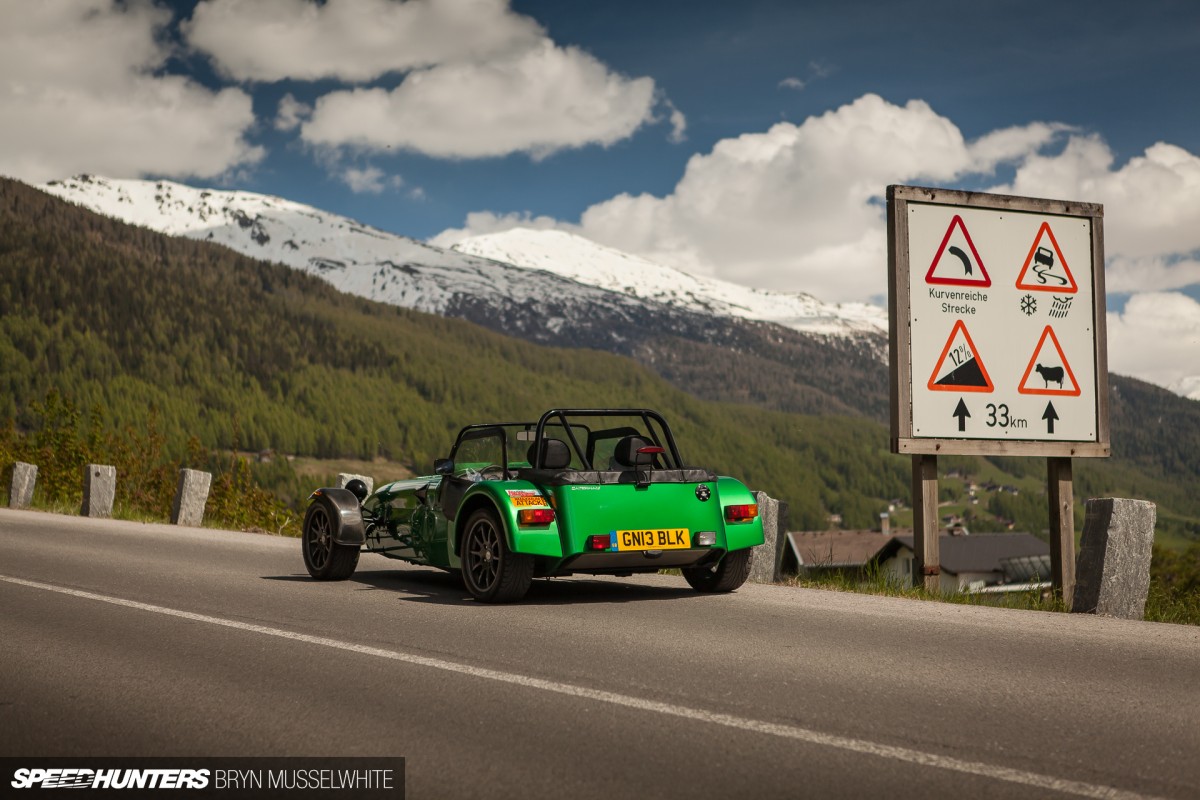 If you haven't read part one of this story, then you probably should. It'll shed some light on how I ended up 1000 miles from home with a Caterham 485S. Don't care? Well let's get back to the decision of where to head!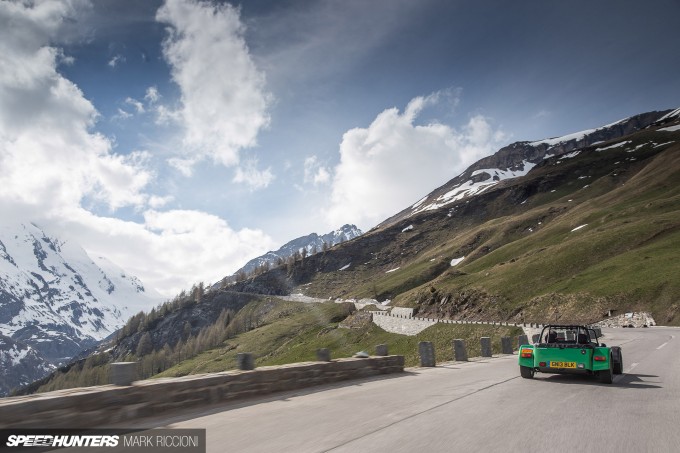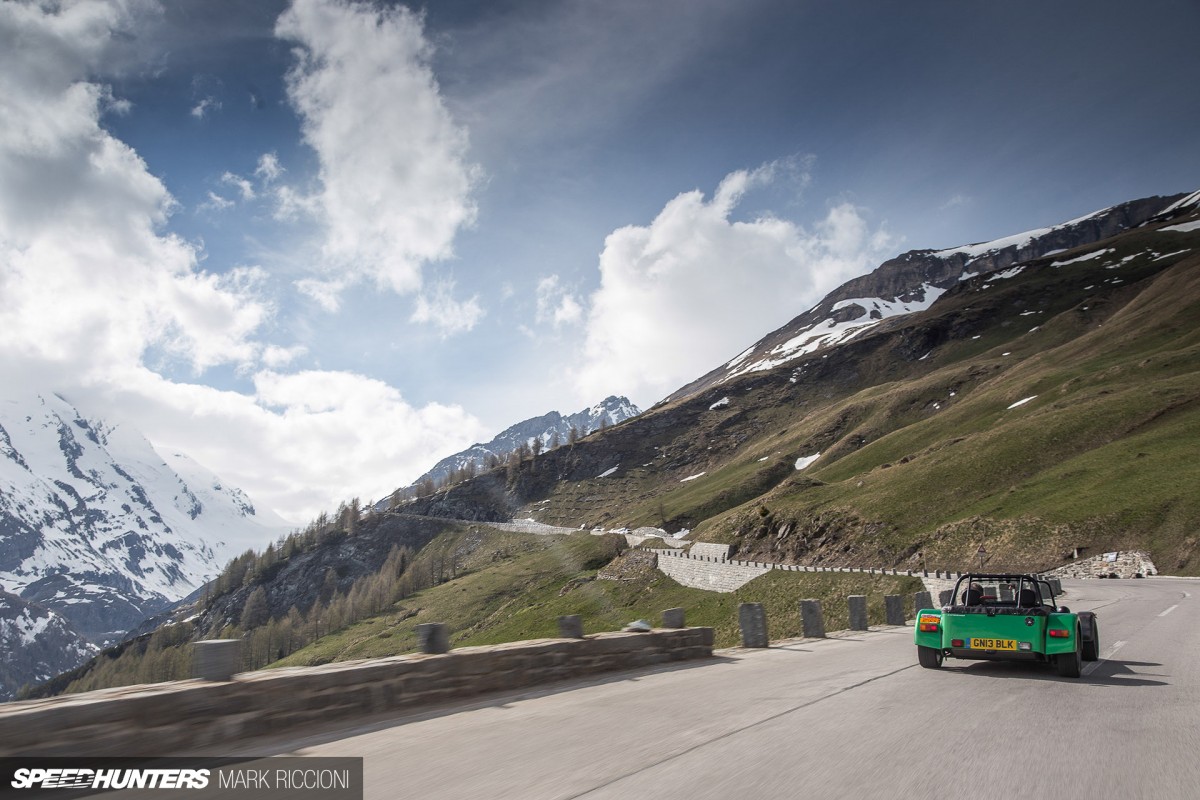 The pass that looked the most accessible to us was the Grossglockner in Western Austria. Being late May a lot of the Alpine passes are still closed at their summit as the snow starts to receed after a winter long closure, but our Google-Fu revealed it was open and ready for us.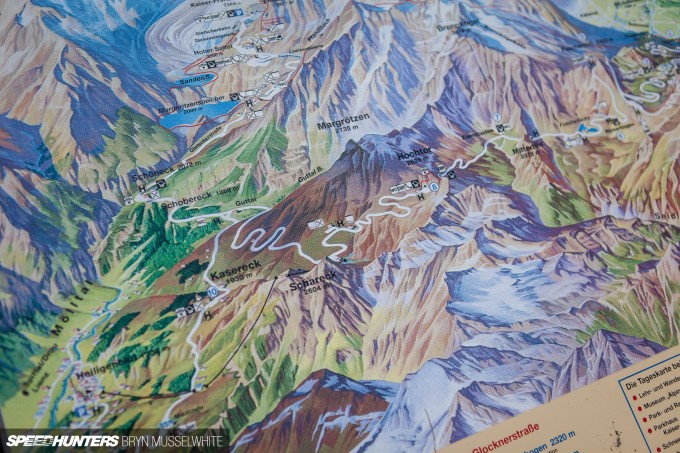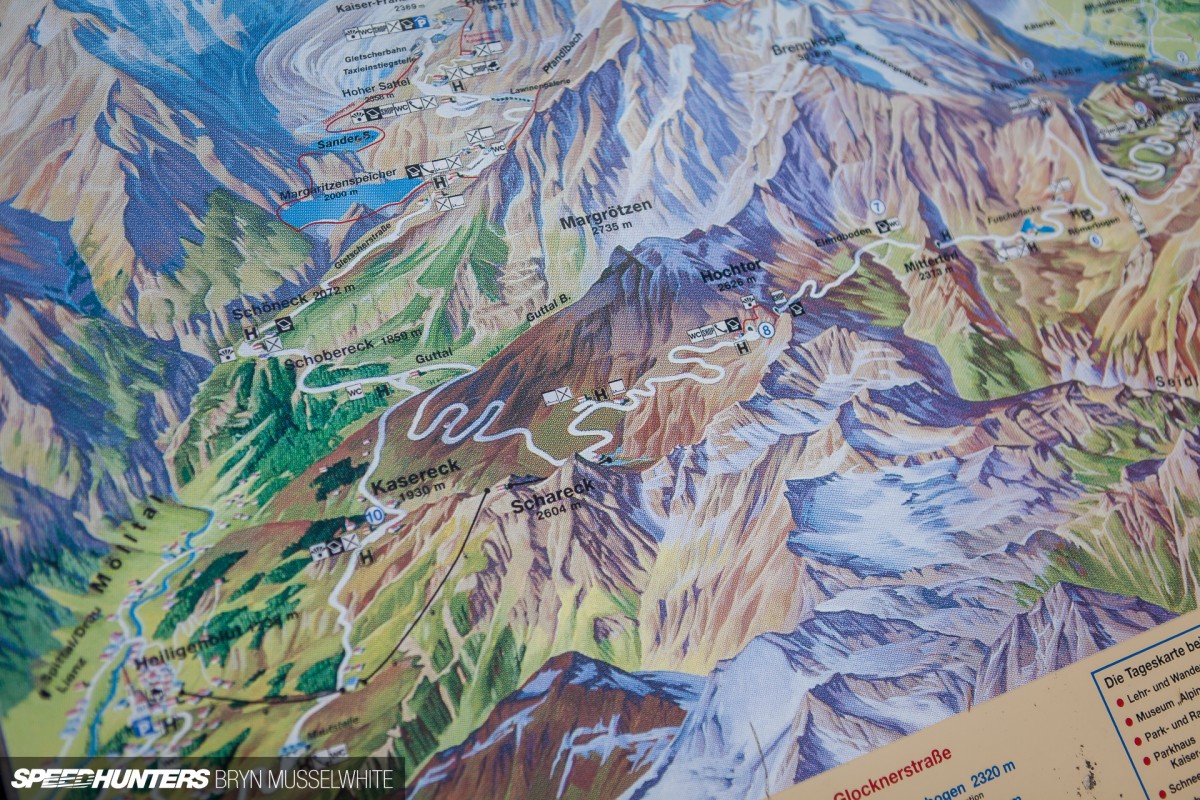 We started in the bottom left of this picture, with the pass heading north, then turning right and winding its way up to around 2600 metres and back down again. But us being us, we managed to take the best wrong turn ever and ended up in the top left-hand part of the map – which was a dead end.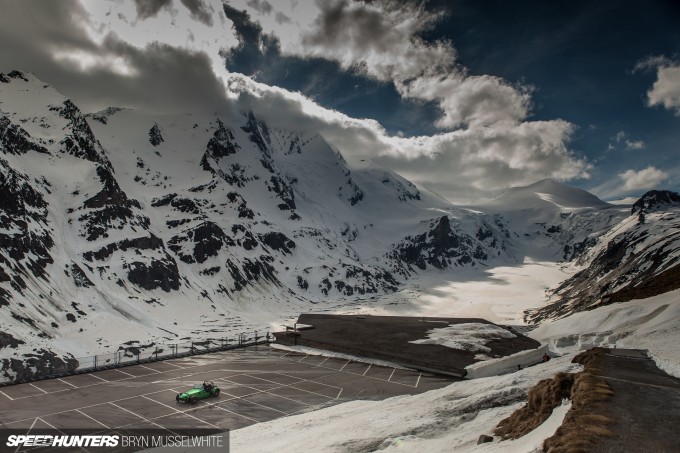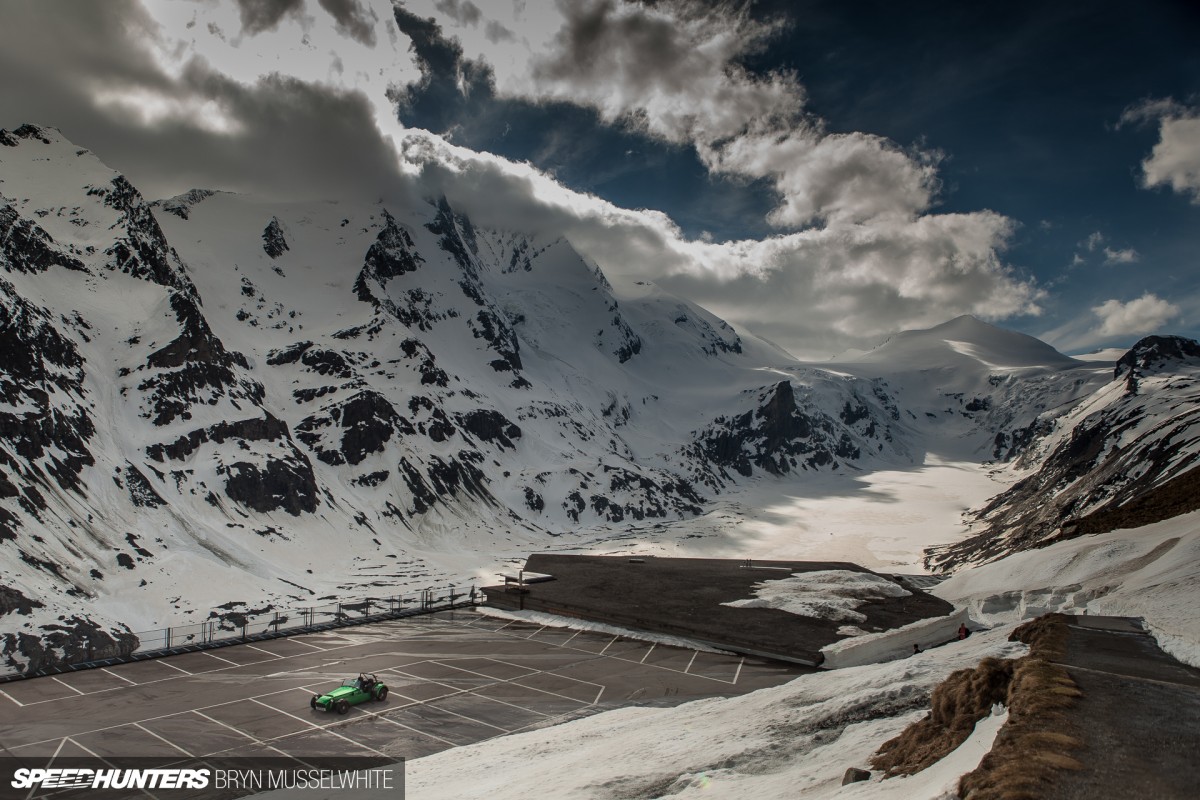 But what a dead end. In fact, stick a fork in me – I'm done.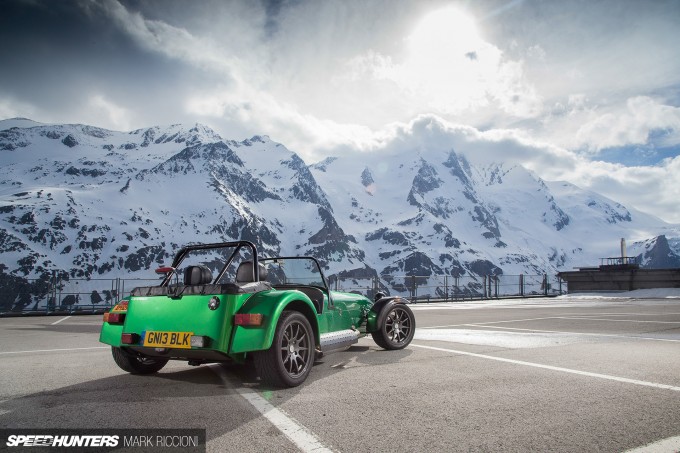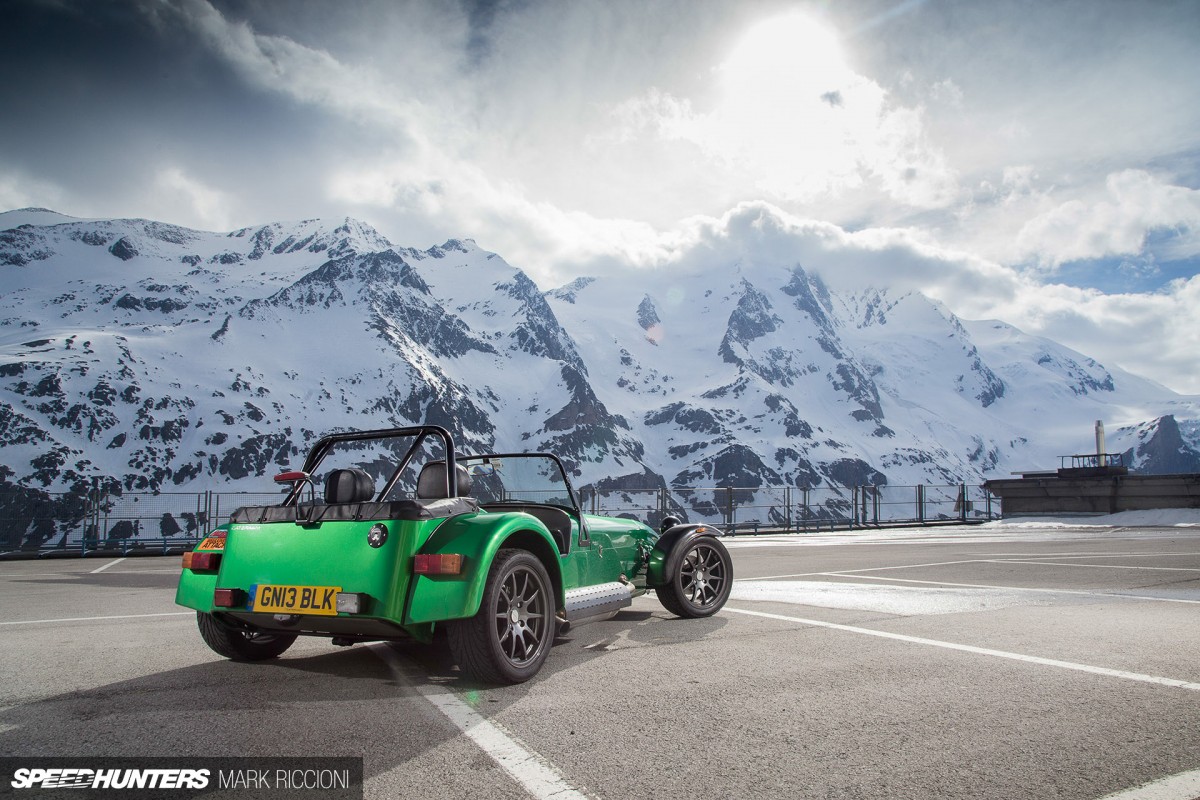 During the high season this place would be crammed, but in the late afternoon sun of May it was virtually deserted. Essentially we were sat on top of what is quite possibly the world's most picturesque multi-storey car park. Pretty humbled by the whole affair we wandered around and tried to take in the scale of it all.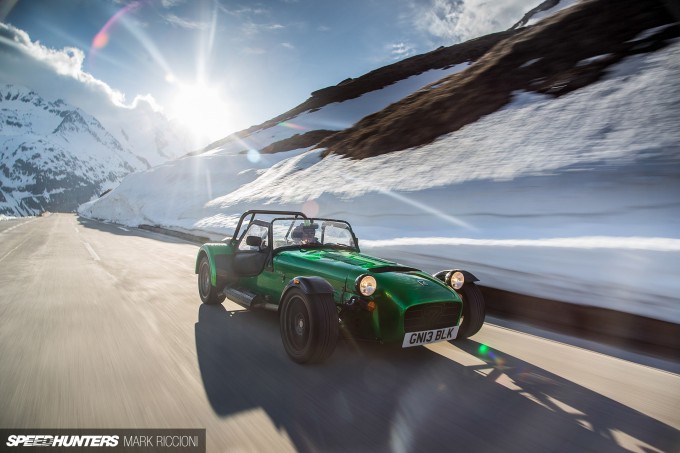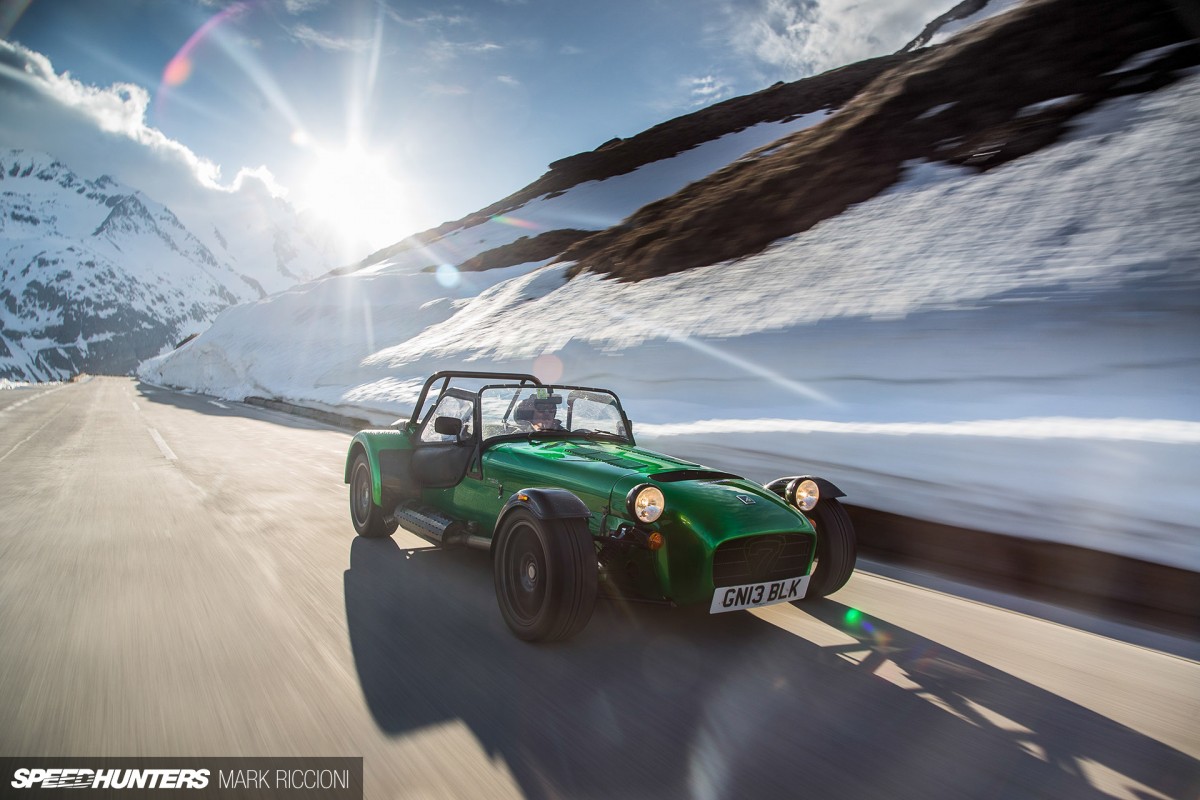 If we'd have been able to order the perfect antidote to the packed roads and relentless pace of Wörthersee, it would have looked like this. The serenity and purity of the scene couldn't have been bettered, and the roads – having been cleaned by a season of snow – had high grip levels when water wasn't running across from the slowly melting mountain cover.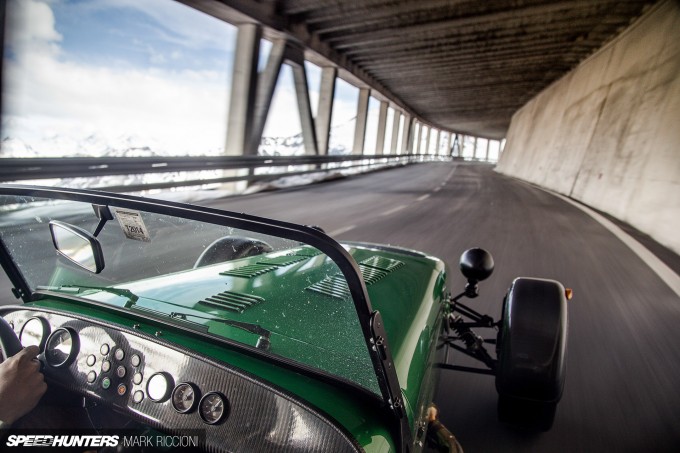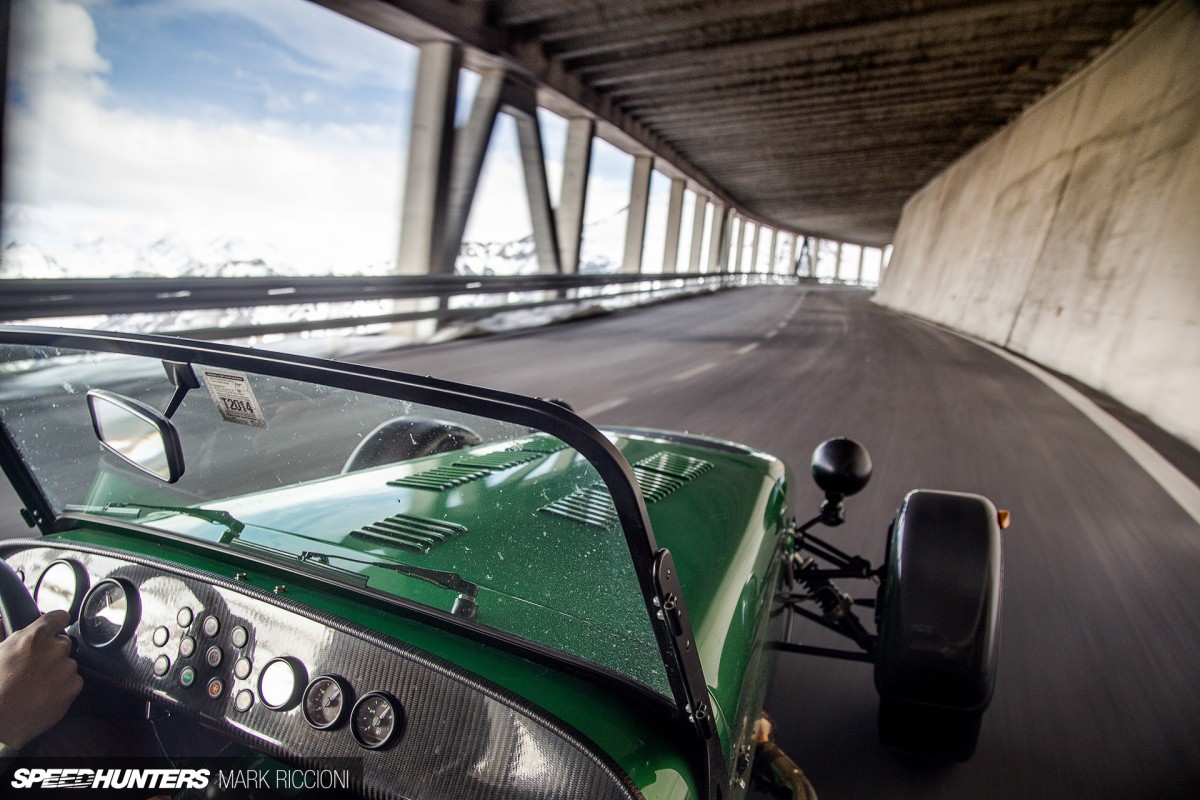 And then there was the odd tunnel to drop a gear and get as close to the redline as I could before a corner told me to slow down.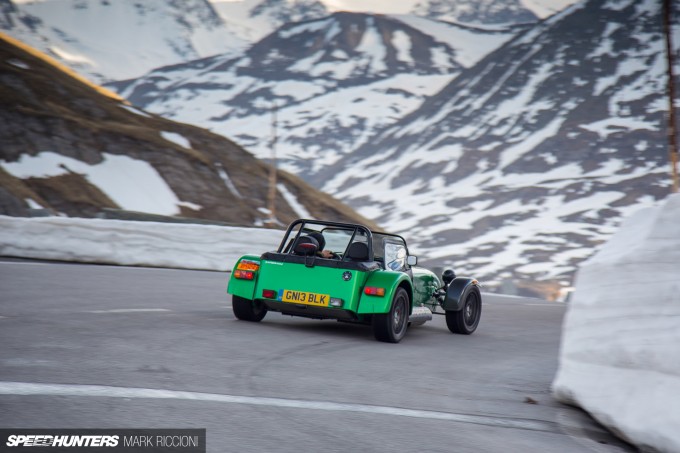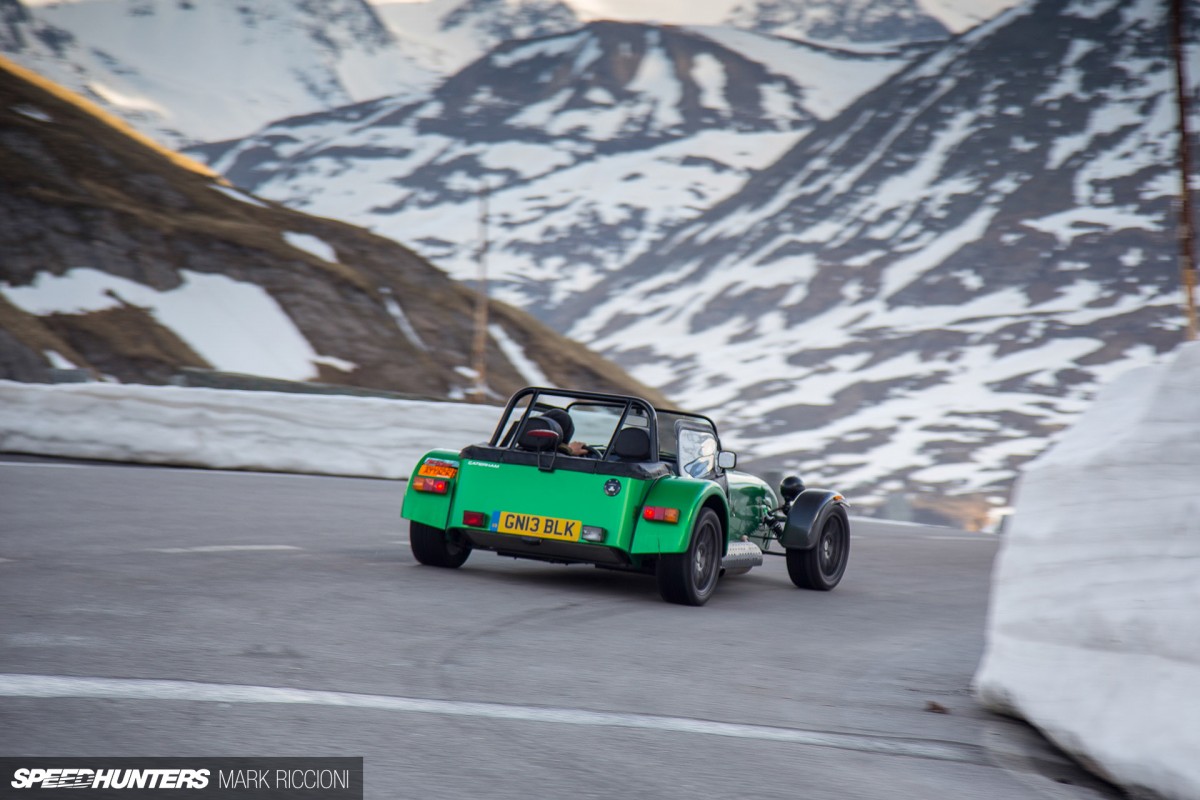 I think all of us would have happily set up camp here. If ever there was a justification for driving over 1000 miles in a car like the 485S, this is it.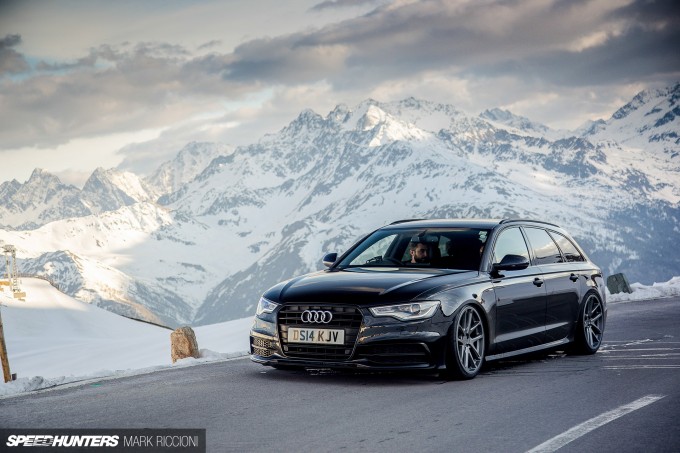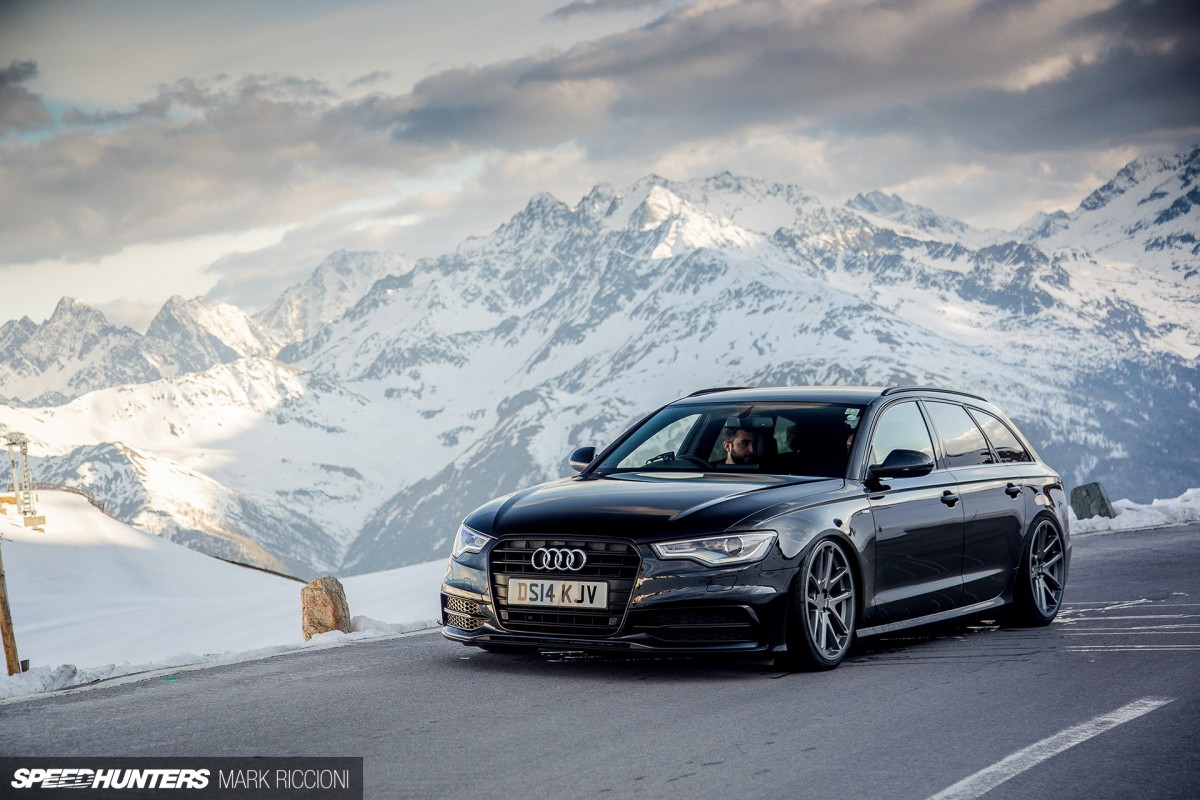 Back in Audi land things weren't too bad either, but with the sun dropping and our energy levels with it, we all knew that we should probably get going.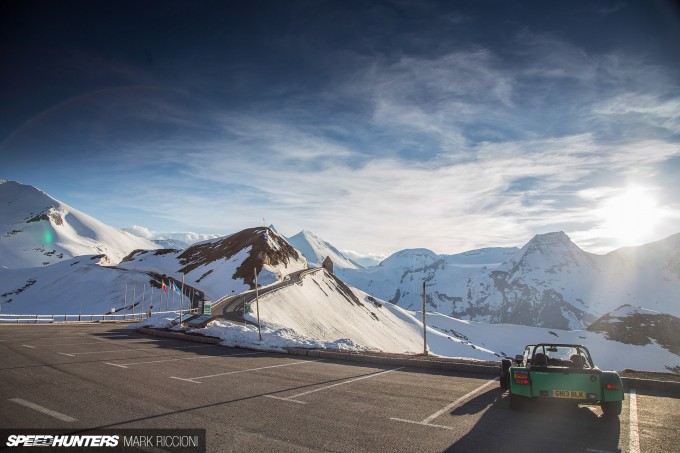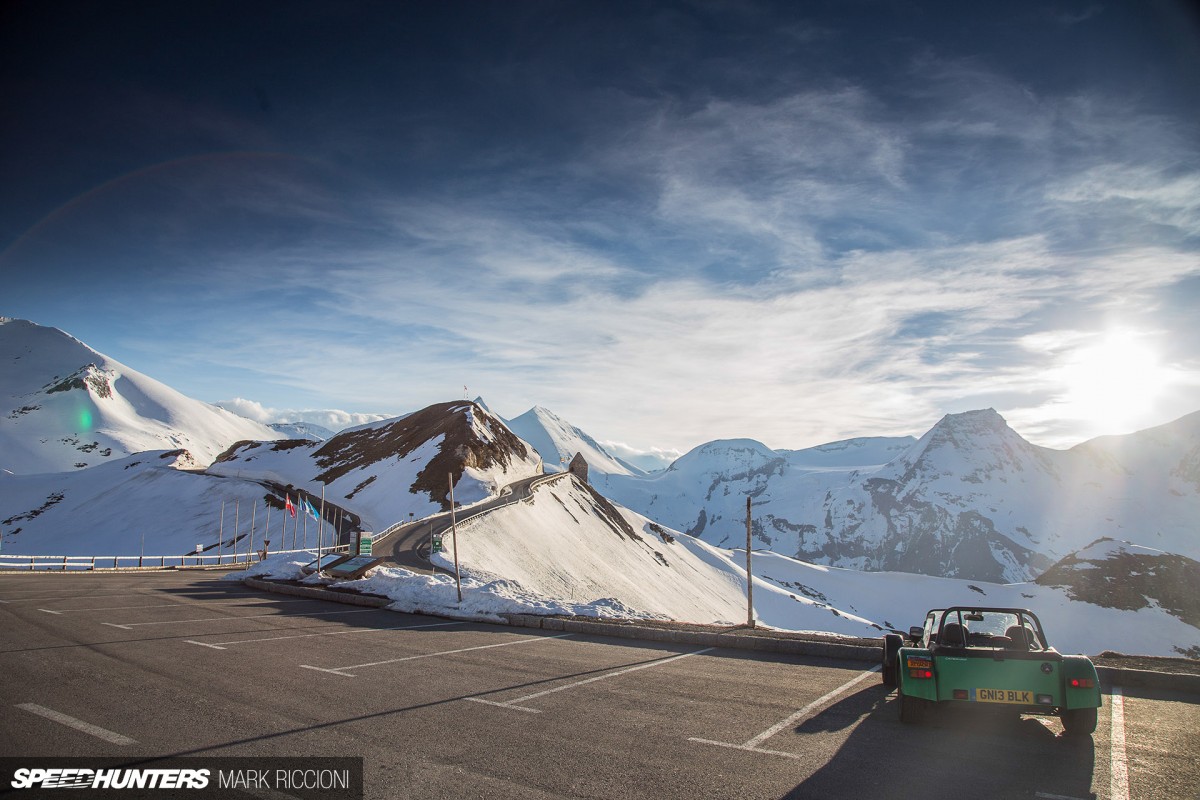 But not without one more photo stop at the actual summit of the pass though. The hair on the back of my neck stands up as I look at this picture. I can feel the steering, the fatigue in my arms and a taut feeling across my chest, my ears buzzing ever so slightly from the sharp exhaust note. There's a button on the dashboard that says 'Sport', it opens up the exhaust and makes everything feel sharper. I swear it was made for roads like these. This was my personal playground for a short space in time and I had the perfect playmate.
This short film will hopefully give you an idea of just how stunning it is there. You might think I'm driving fairly slowly, but remember that it's barely above freezing and I'm on roads I've never seen before, with tyres that don't particularly like the cold or water running across the road! Okay, enough excuses… I guess the real reason I've included this is to try and convey the sense of discovery you get when driving like this. I am seeing these corners and vistas for the first time. When I emerge from the tunnel? That's the first time I ever saw that skyline.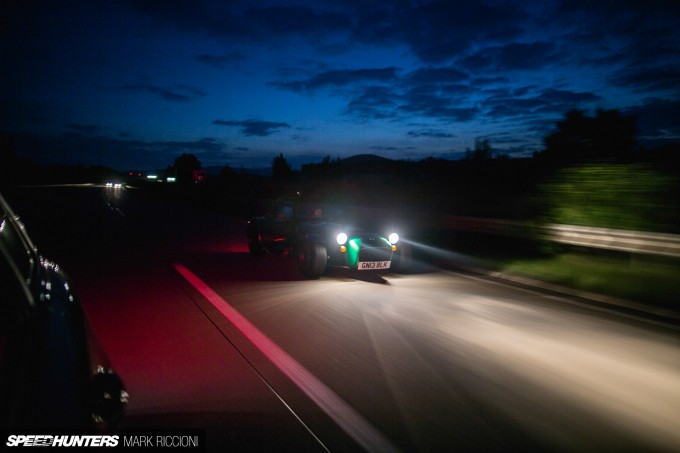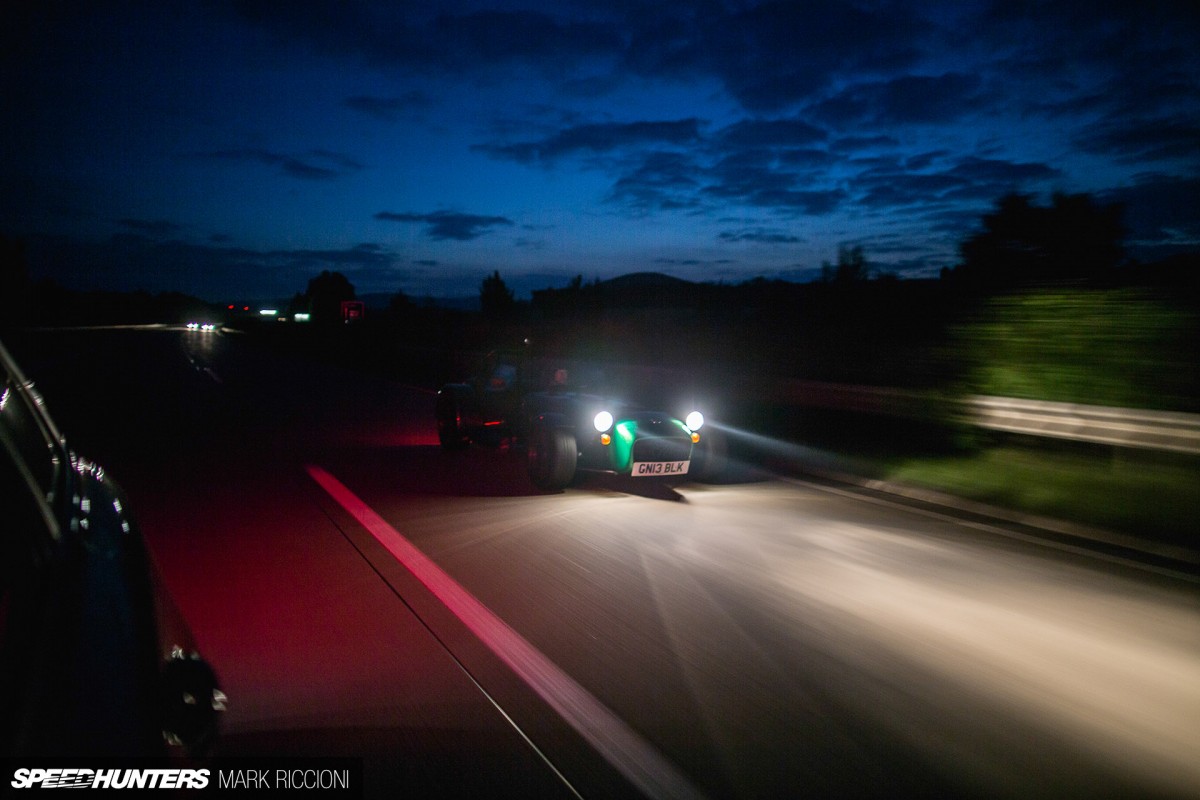 But with nearly 1000 miles to go before home, you can bet there was still a lot that was going to happen before the adventure was over.
Gypsies & Legends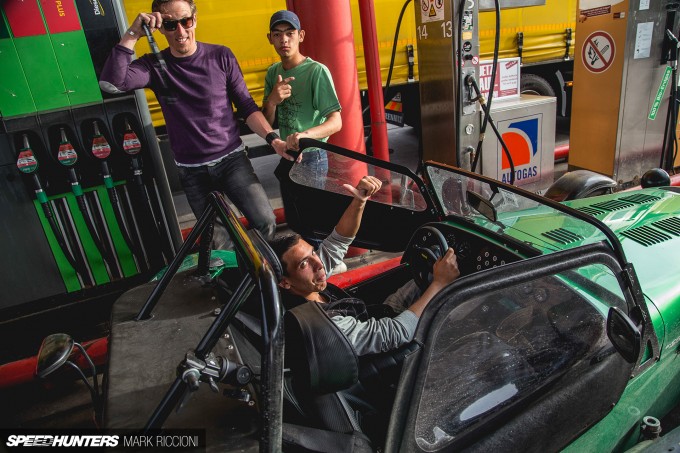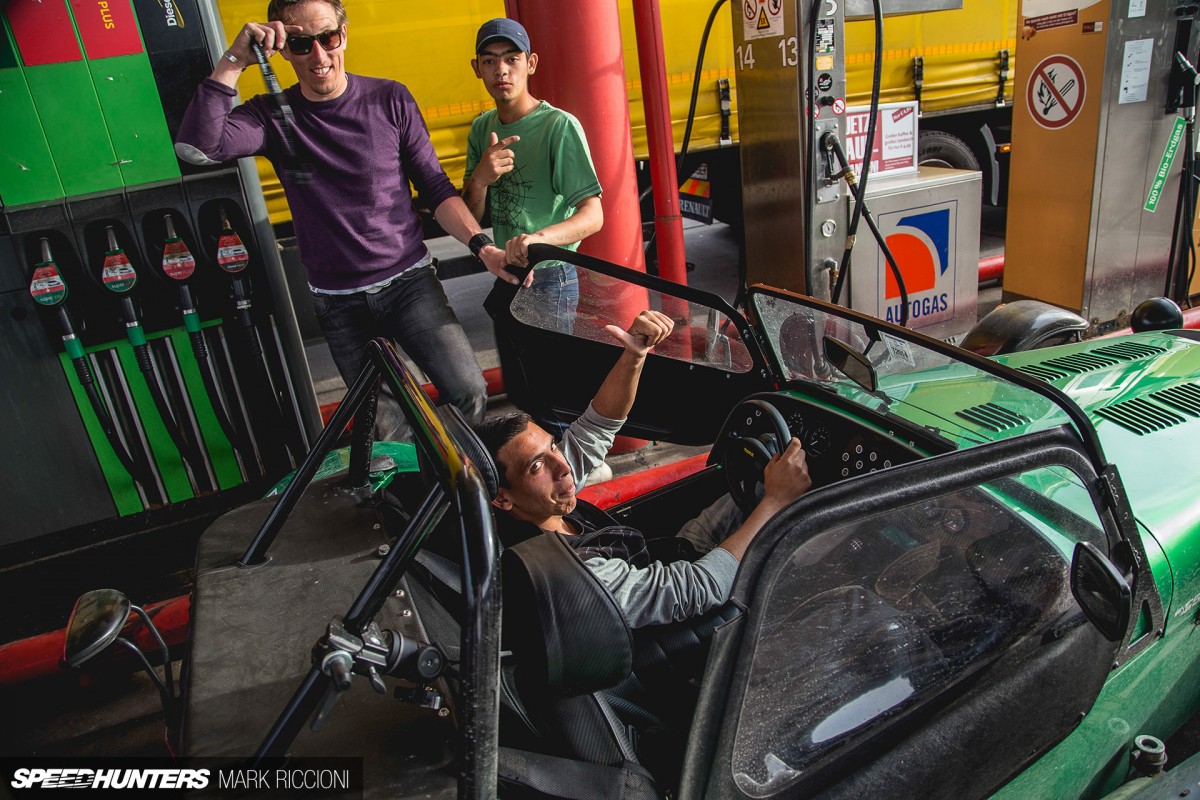 As with any good story, all I can do is give you a taste of what happened. After a night spent getting minimal sleep in a motorway service centre, having blocked the Caterham in with the Audi, a tree and a conrete fixed bin, we met these guys. They were quite obviously under orders from an older gentlemen in the distance to hustle for money at the pumps, maybe a half-hearted windscreen clean or straight-up beg if you looked like a soft touch. But instead of just dismissing them when they wanted to check out the Caterham, I let them have a sit in. I'm no saint, but when somebody lives in a motorway service centre and has to beg to survive, it reminds me how blessed I am, and the least I can do is share a little bit of that feeling when I can.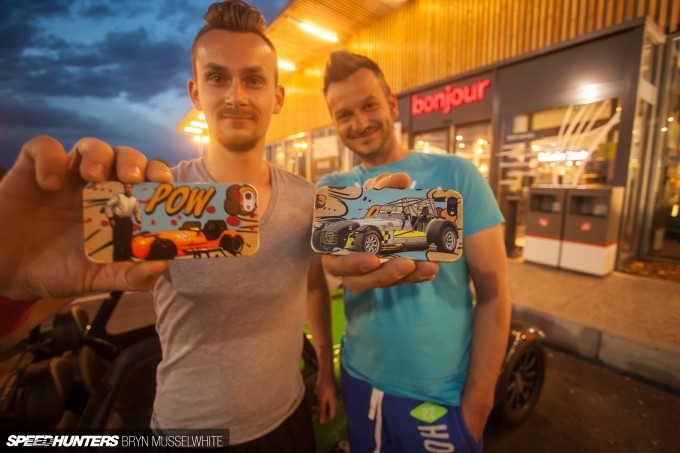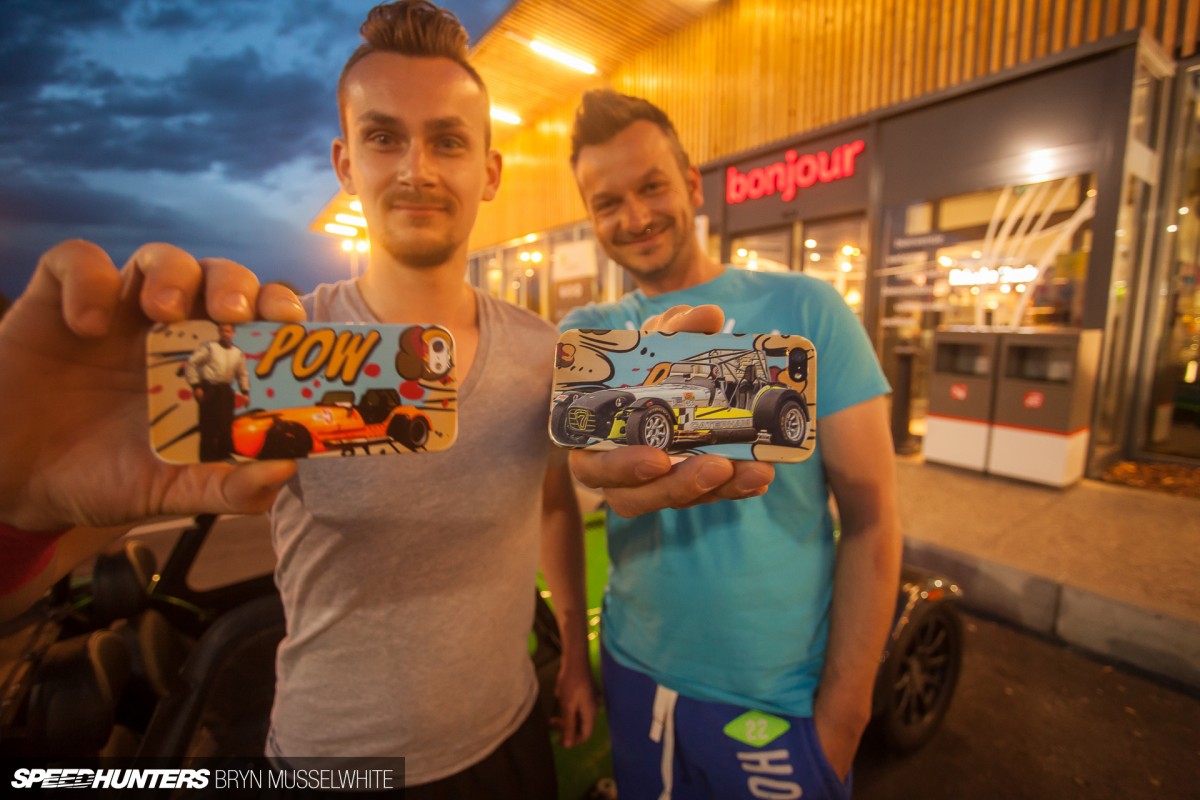 That's what the Caterham does better than so many other cars I've driven – it makes you smile. But more importantly, it's infectious for those around you. We bumped in to these guys in Northern France, and ironically they were from Austria and were road tripping with their girlfriends to Disneyland Paris. Those phone covers? That'll be their race cars! I shared some Speedhunters stickers and we smiled our goodbyes.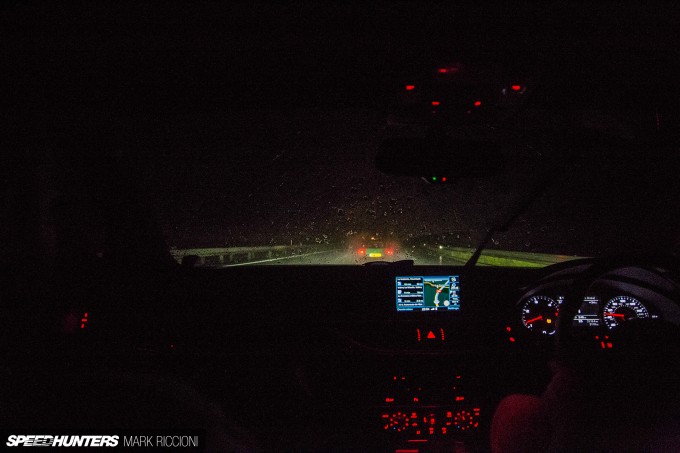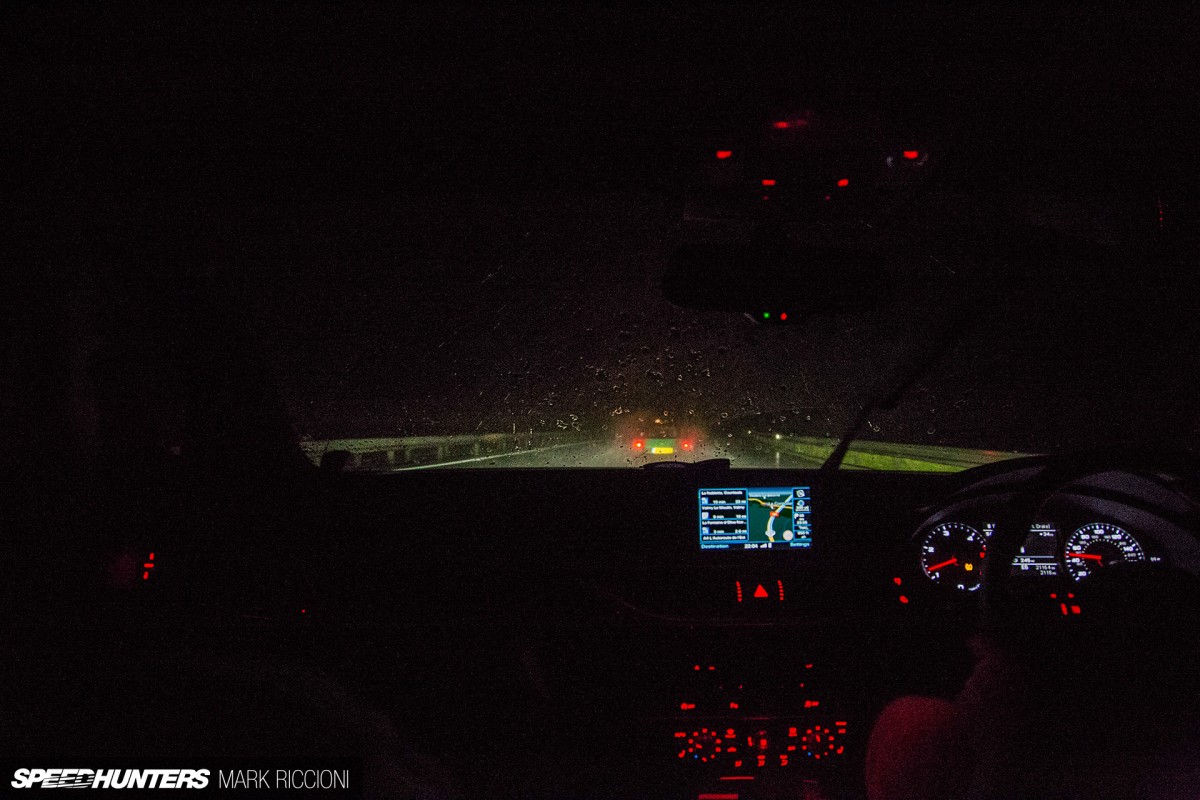 It wasn't long after that stop that the roof on the 485 went up for the first and only time. But with an electrical storm lighting up the horizon all around us I begrudgingly clipped it in to place. Standing water of an inch or more and poor visbility meant I had to admit defeat. Those tailights are me and I can only liken driving with the roof up that night to piloting a petrol-scented sauna housed in a family-sized tent, through a hurricane. But even that had a perverse sense of satisfaction to it.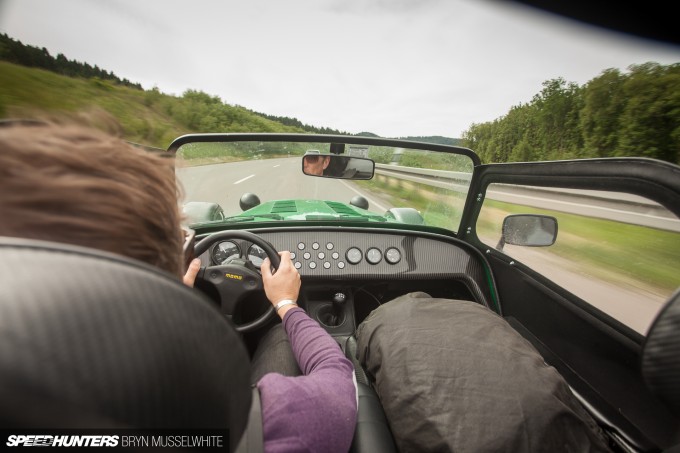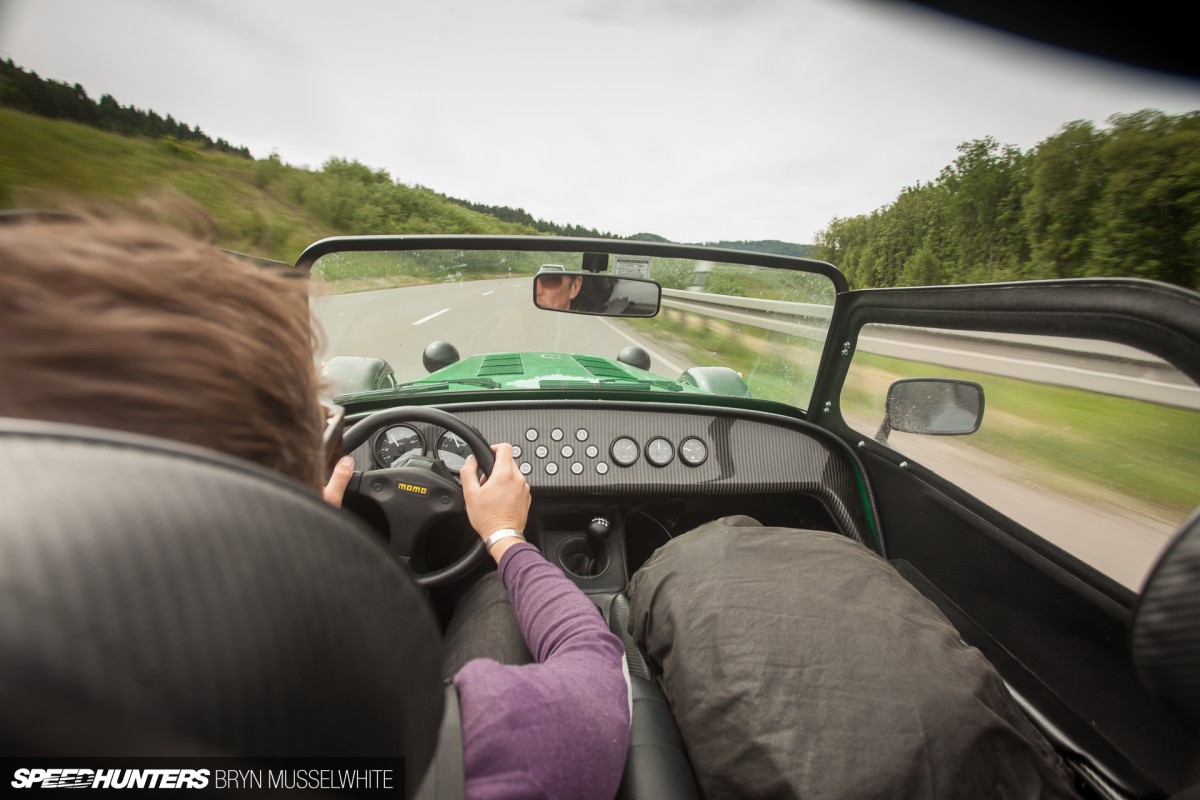 The following morning I woke up alone in Reims, Northern France. Team Audi had to get back to the UK so had made an early start and legged it to the Channel Tunnel. I had one more stop to make though, and for me it's a poignant one in this world of luxuries and climate-controlled environments.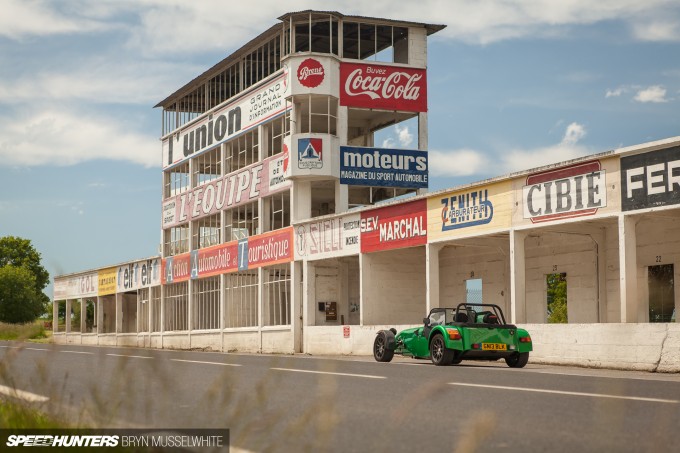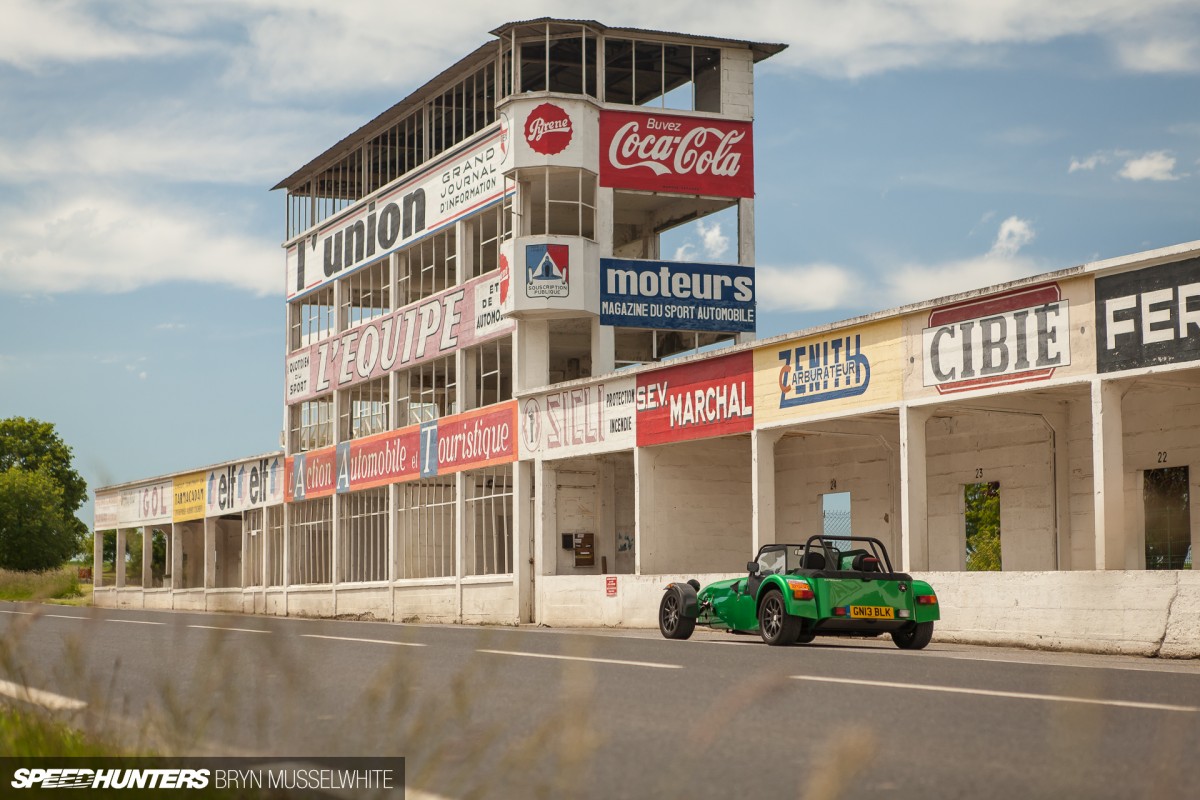 That stop was at the abandoned pits of the Circuit Reims-Gueux. It's a must-see location if you're passing through the area, which is exactly what Jonathan did a while ago.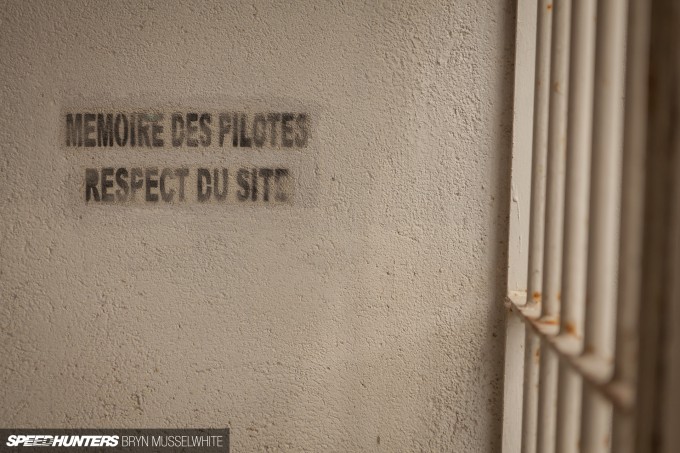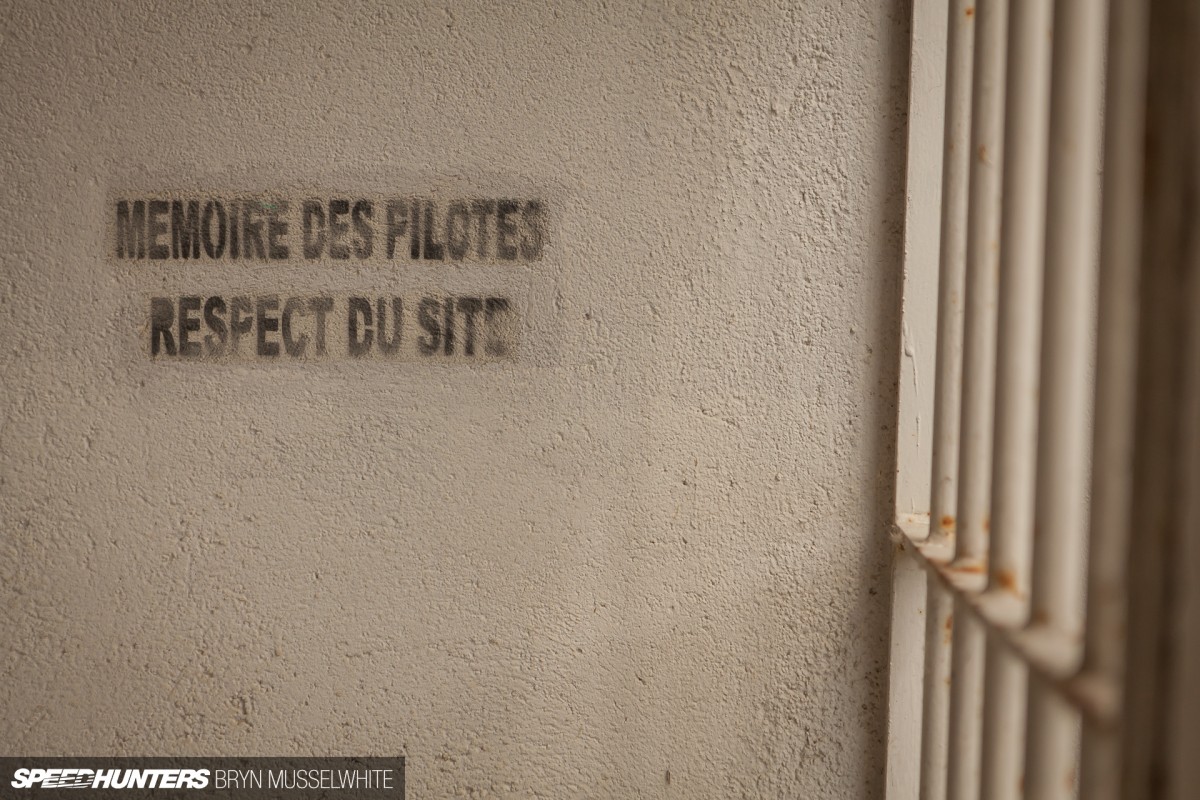 The circuit itself is incomplete now, but part of it is still driveable on normal roads – including the one that runs through the middle here. But when there's no traffic, the echoes of the past come to life.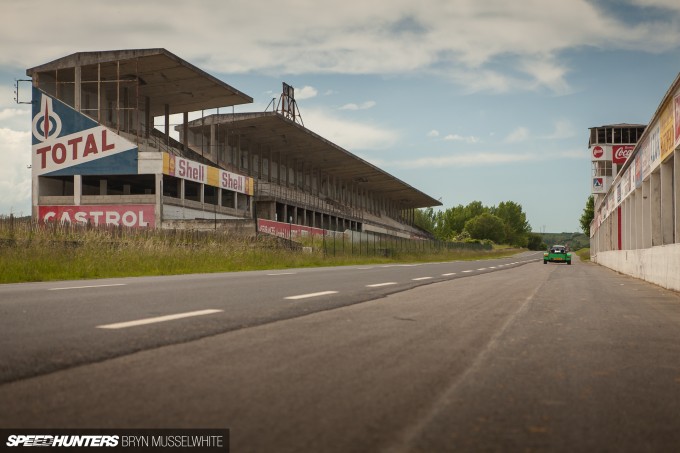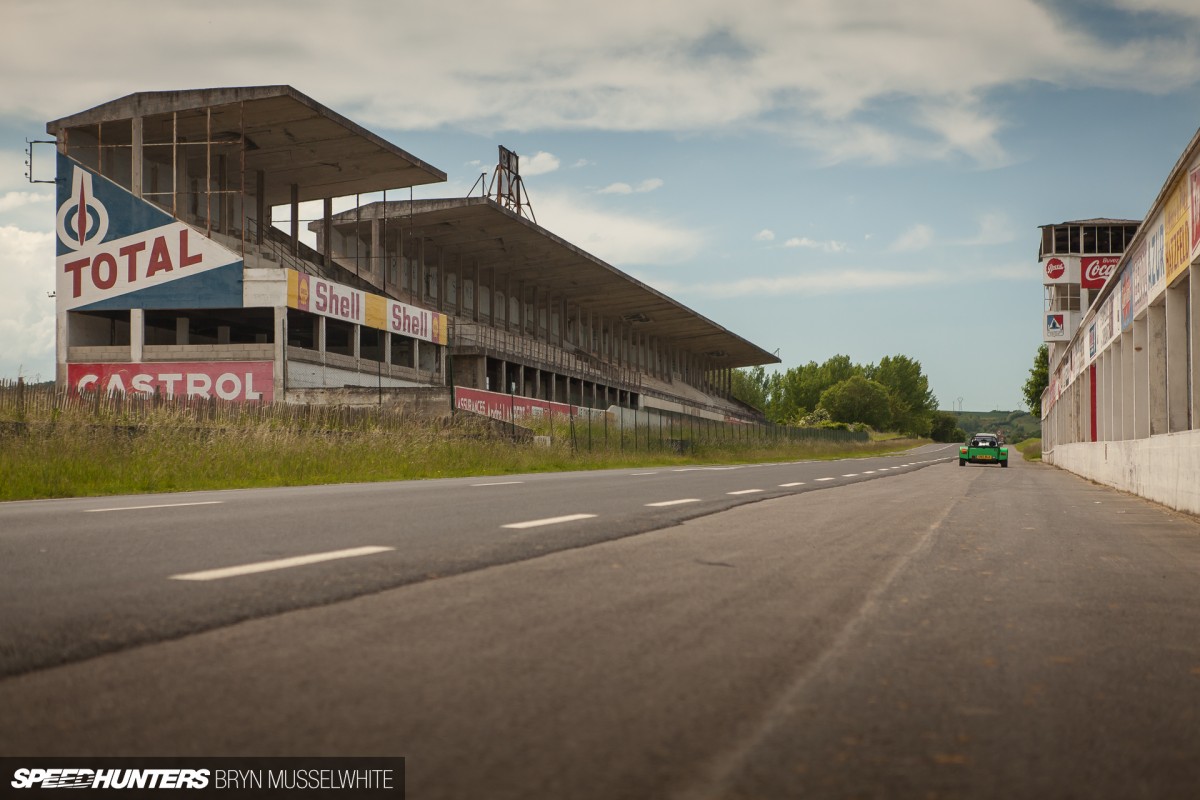 I did some filming here with Sir Stirling Moss in 2012. In fact, we nearly got run over crossing the road by an elderly Renault being driven flat out. I remember Stirling not being phased at all as my heart jumped in to my throat. What a way to go I thought! But in reality it meant so little to him because he's done things like win a race here in 1952 with Jaguar in a C-type. That might seem like a millenia ago, but it was the first ever race won by a car with disc brakes.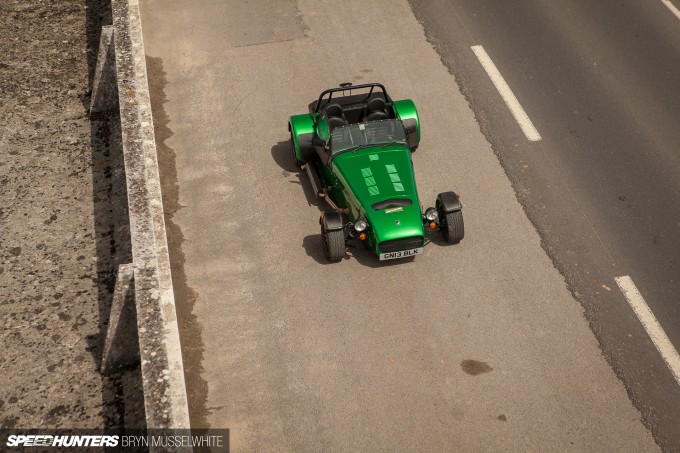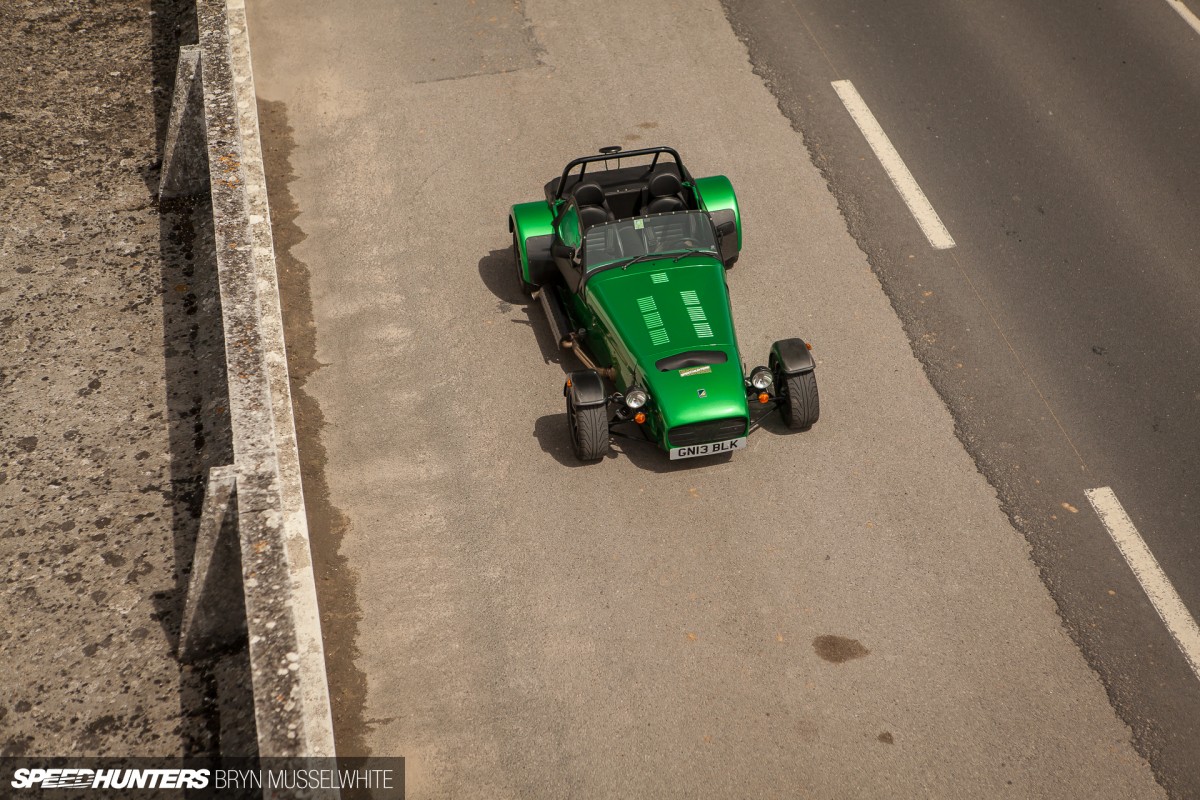 Which in turn links in to how well the cars of today do what they do. So my little trip to Austria and back? That's nothing compared to some of the incredible things that happen in this world, but the spirit of the Caterham and the age it evokes, whilst being thoroughly modern at the same time, is a very special combination.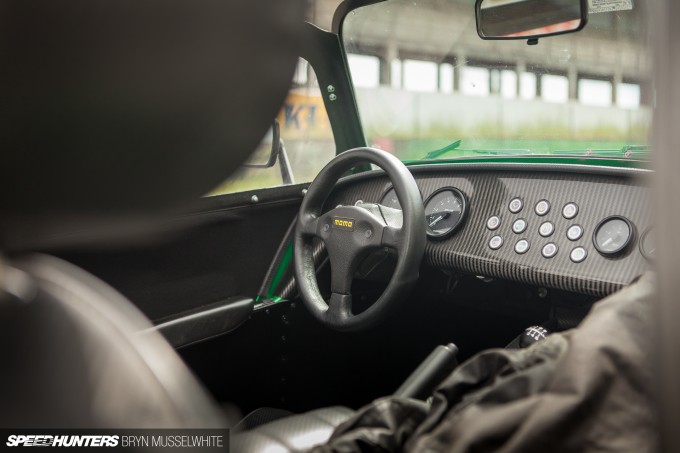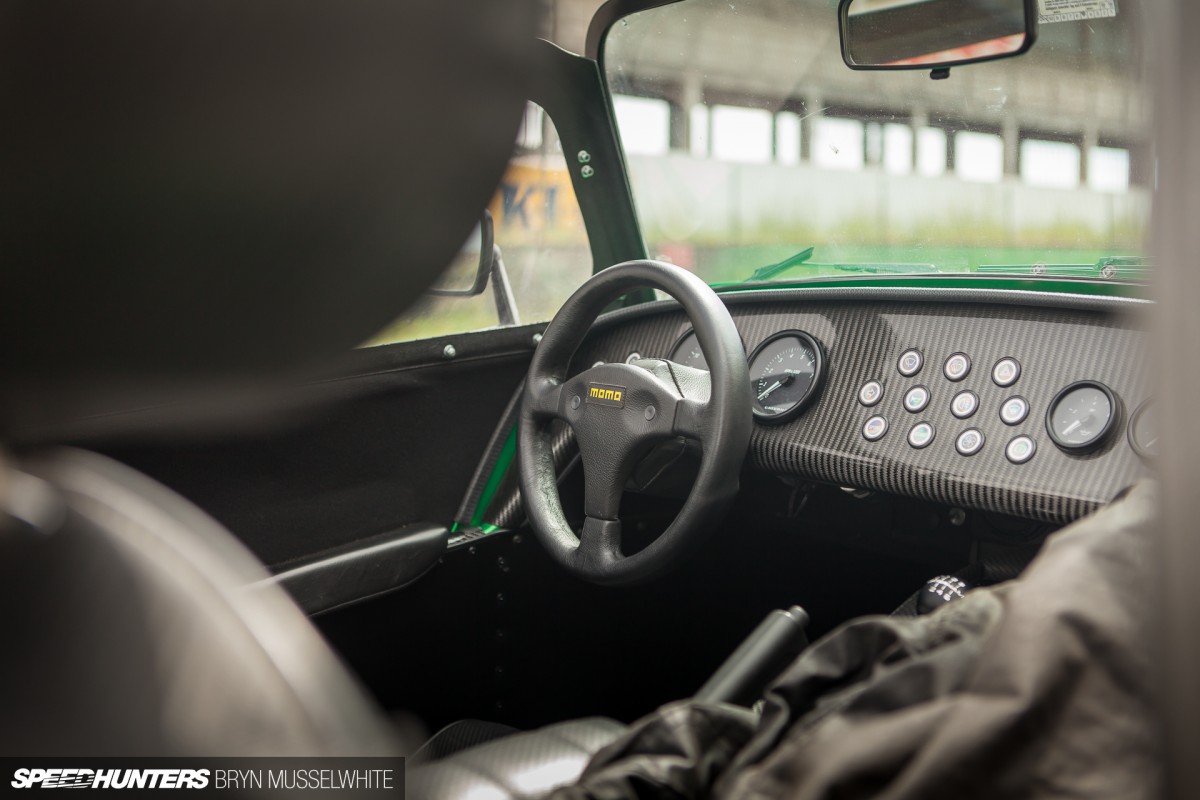 So in reality, this story will pass into the Speedhunters back catalogue. Quite frankly if you've made it this far after two installments, then I applaud and thank you for sticking with it. But the chances are if you have, then somewhere inside you there's a little bit of Caterham spirit ready to do its thing.
Just whatever you do, let it. Say yes and you'll not regret it. I promise.
Bryn Musselwhite
Instagram: @speedhunterbryn
bryn@speedhunters.com
Cutting Room Floor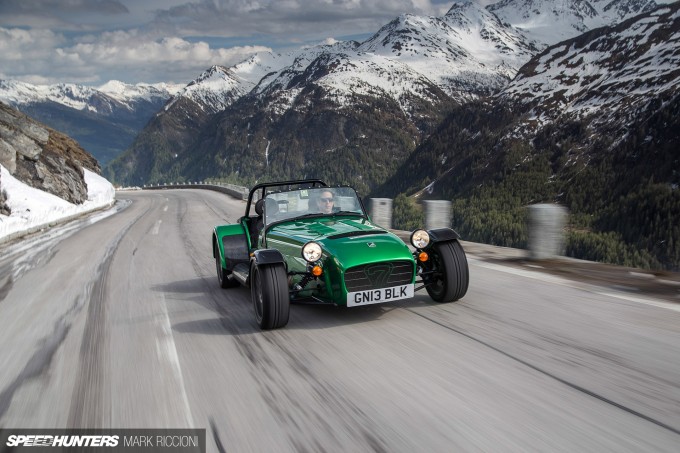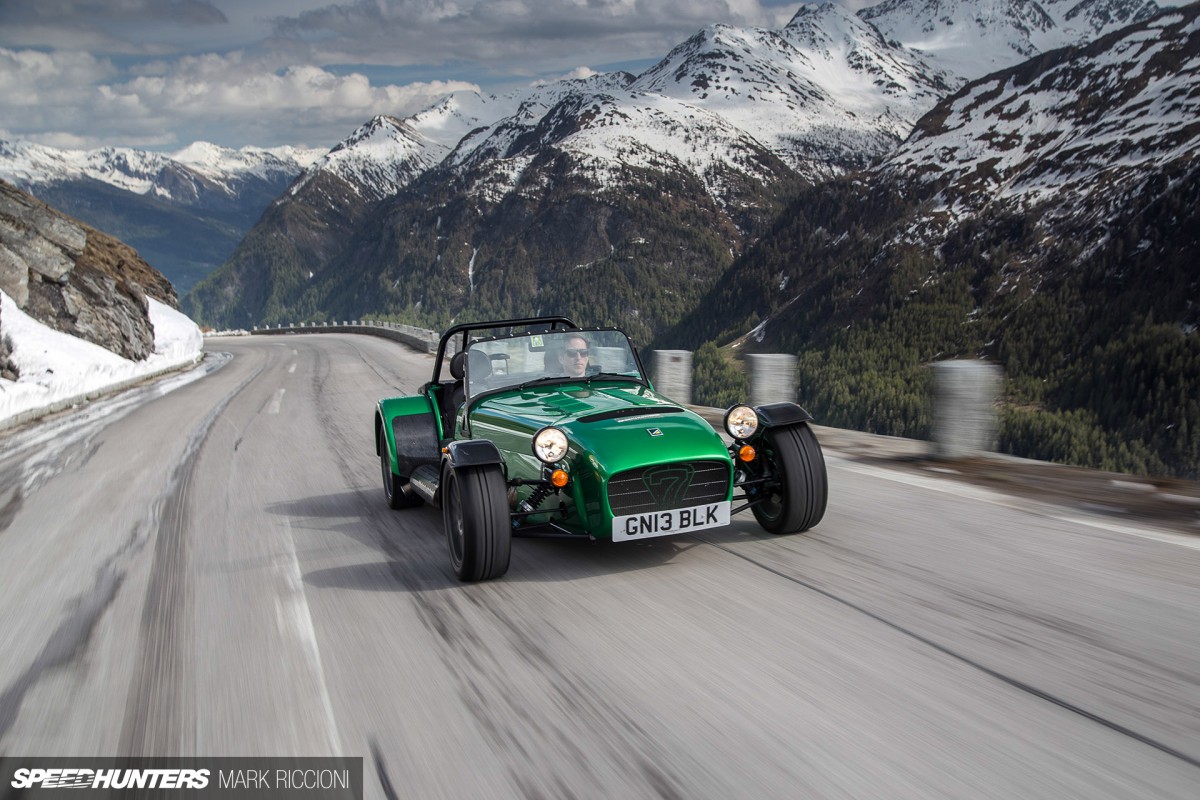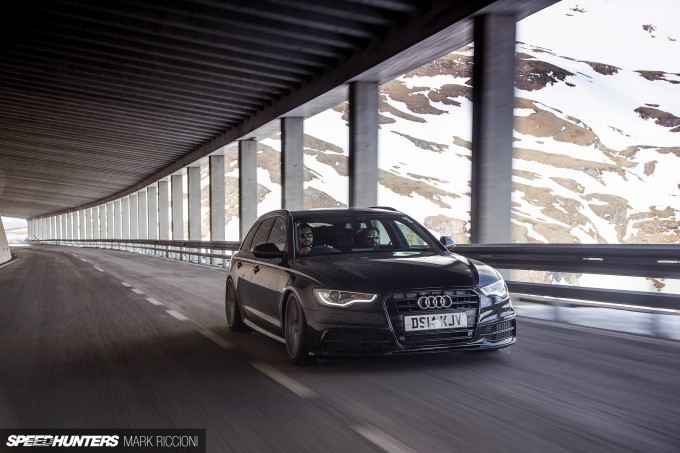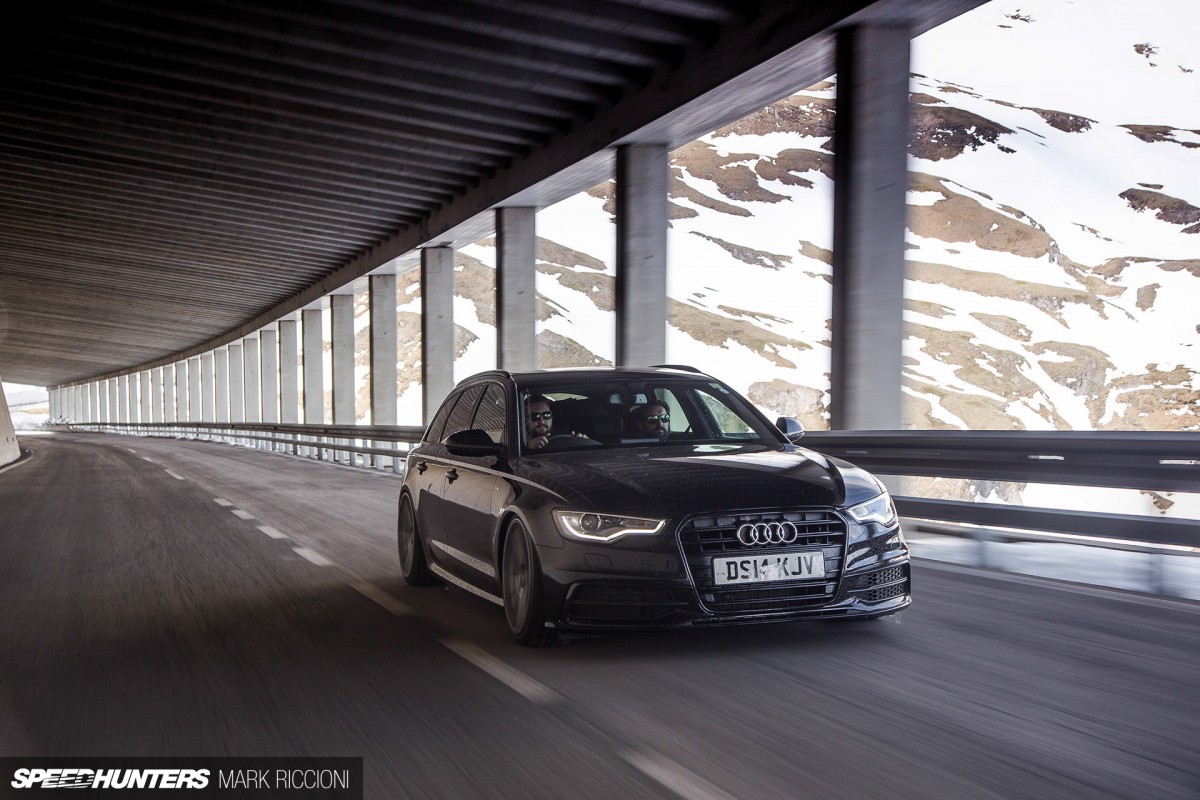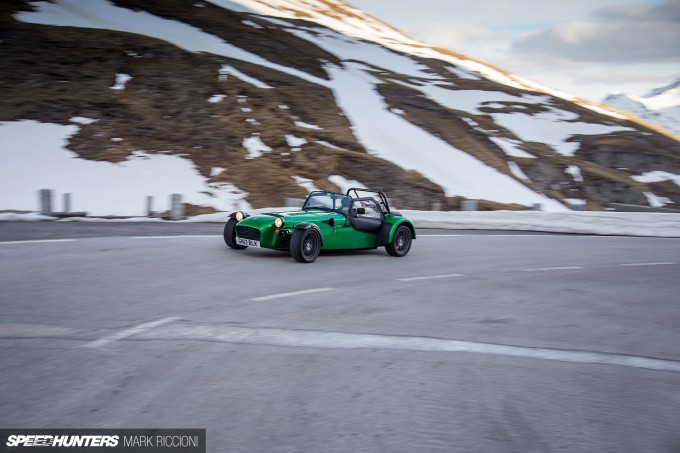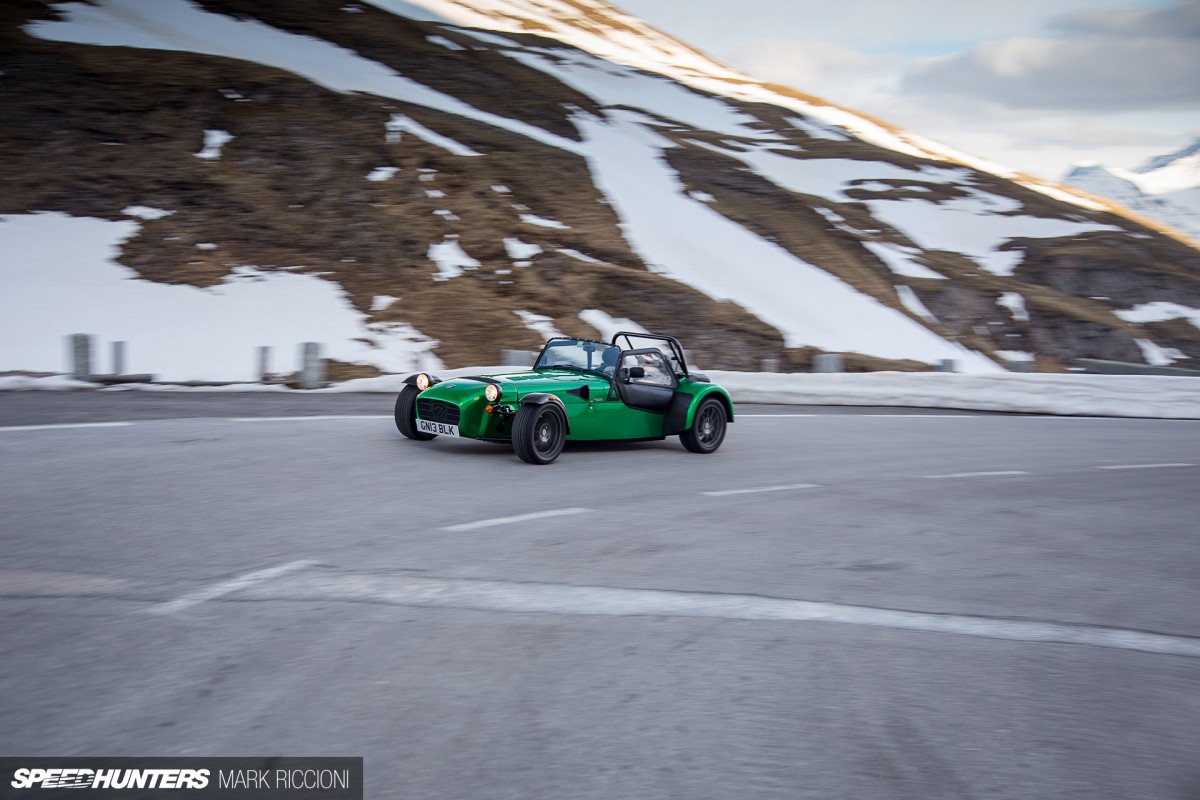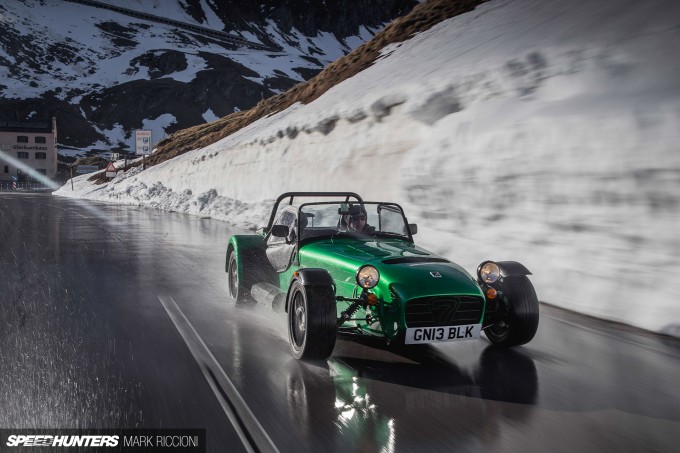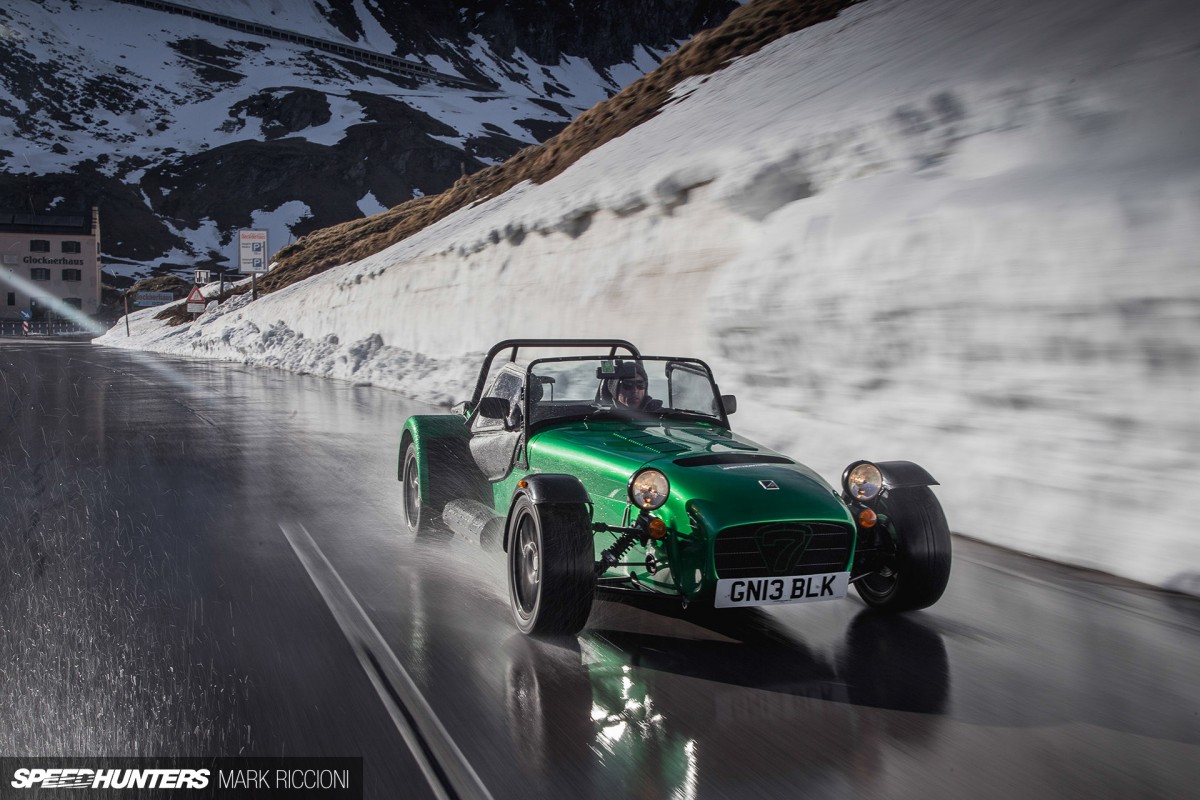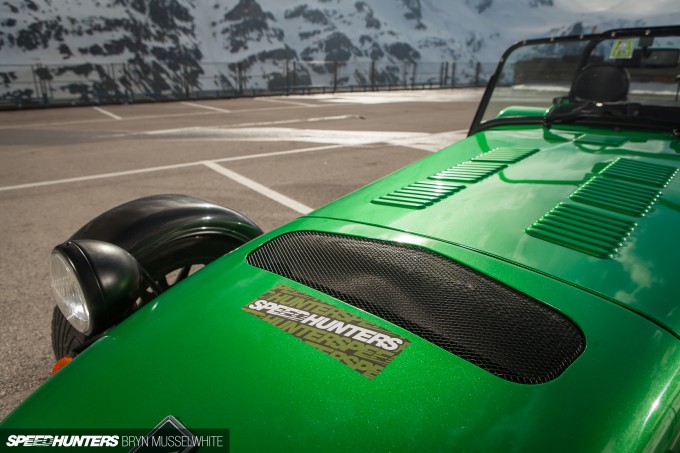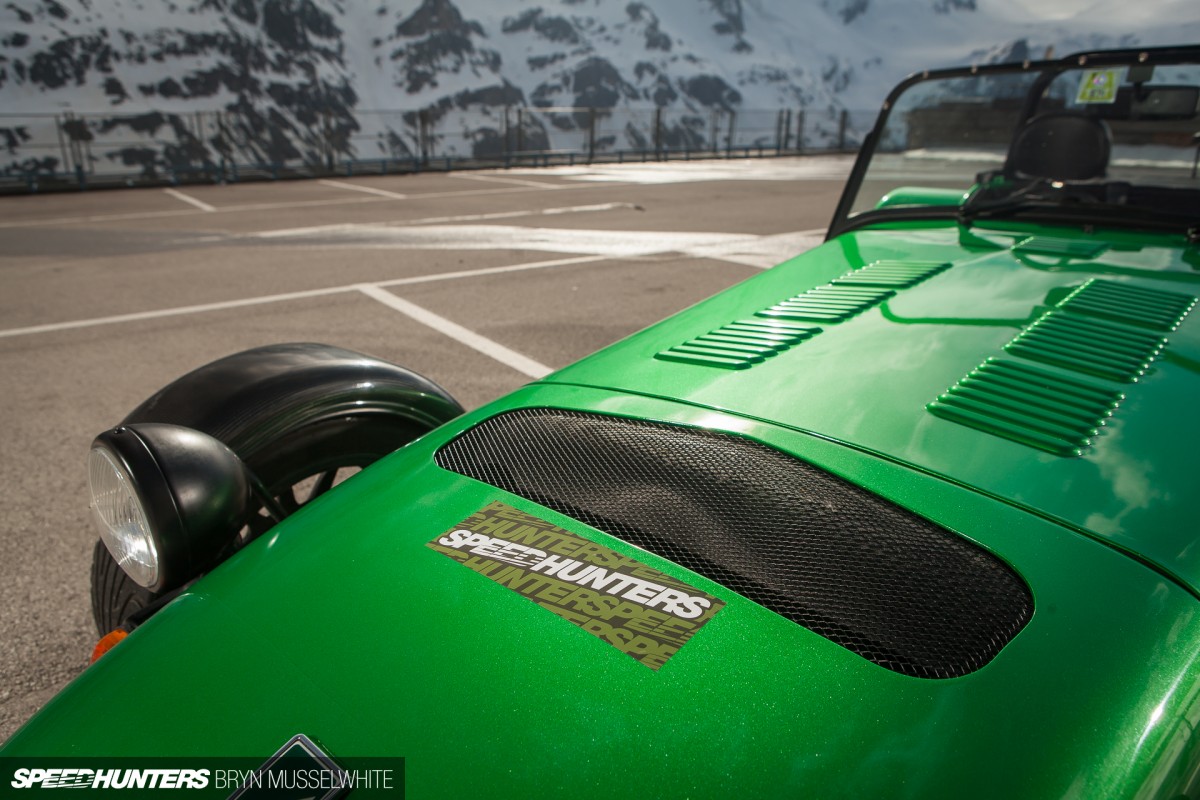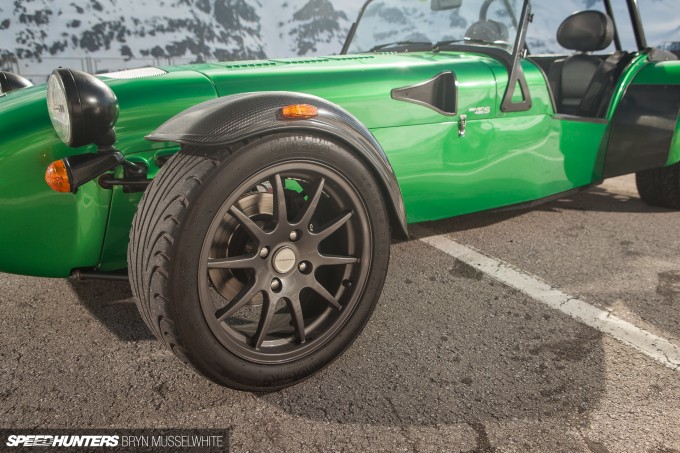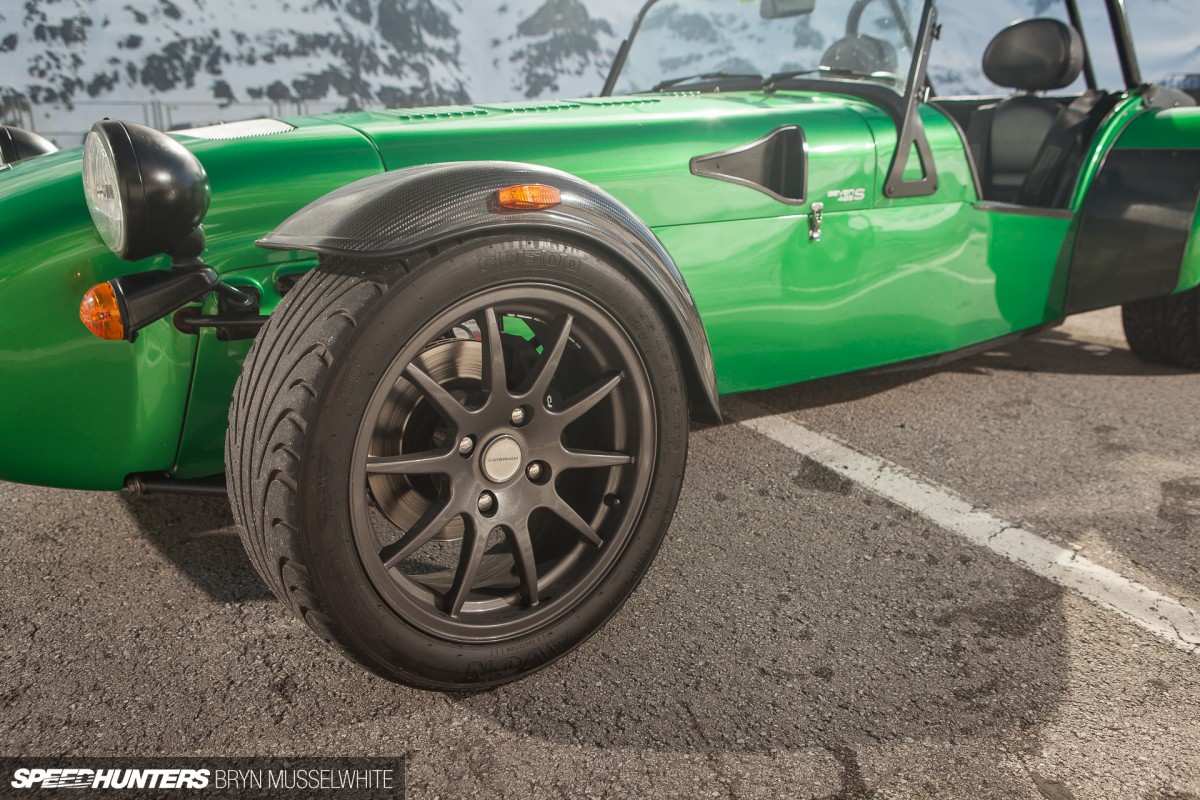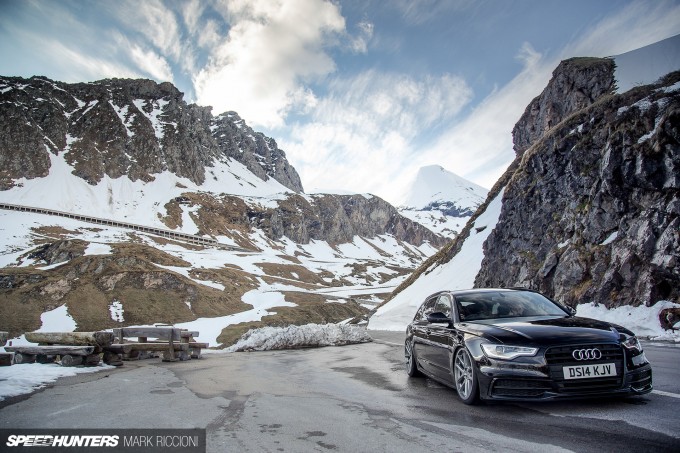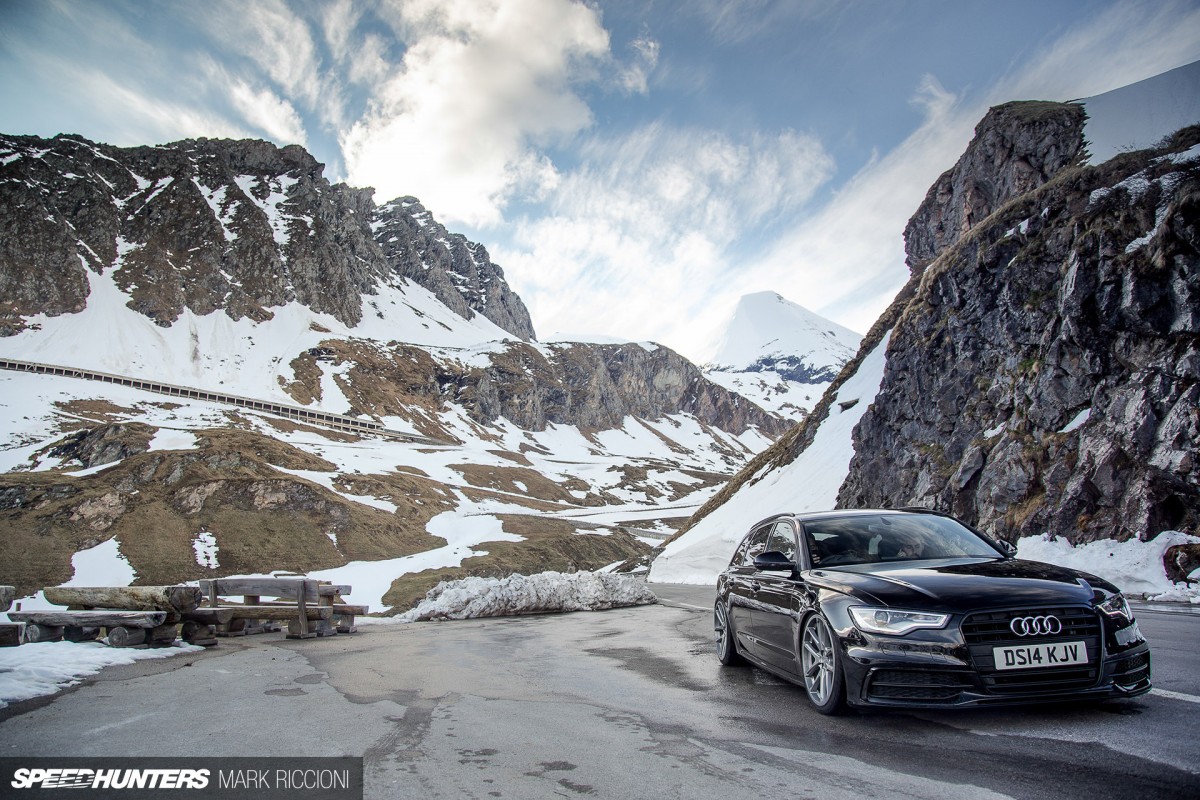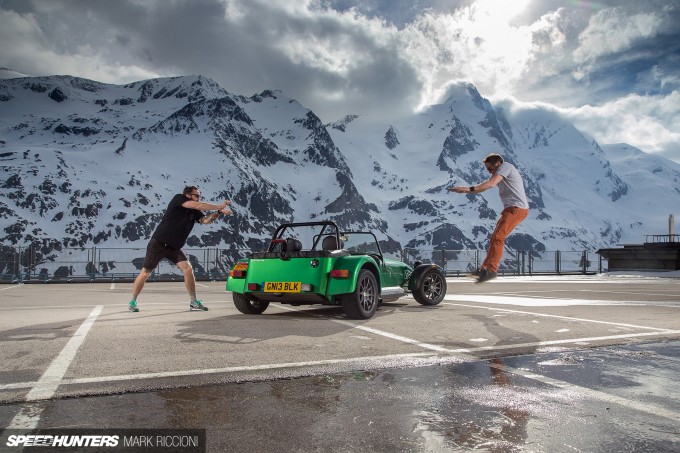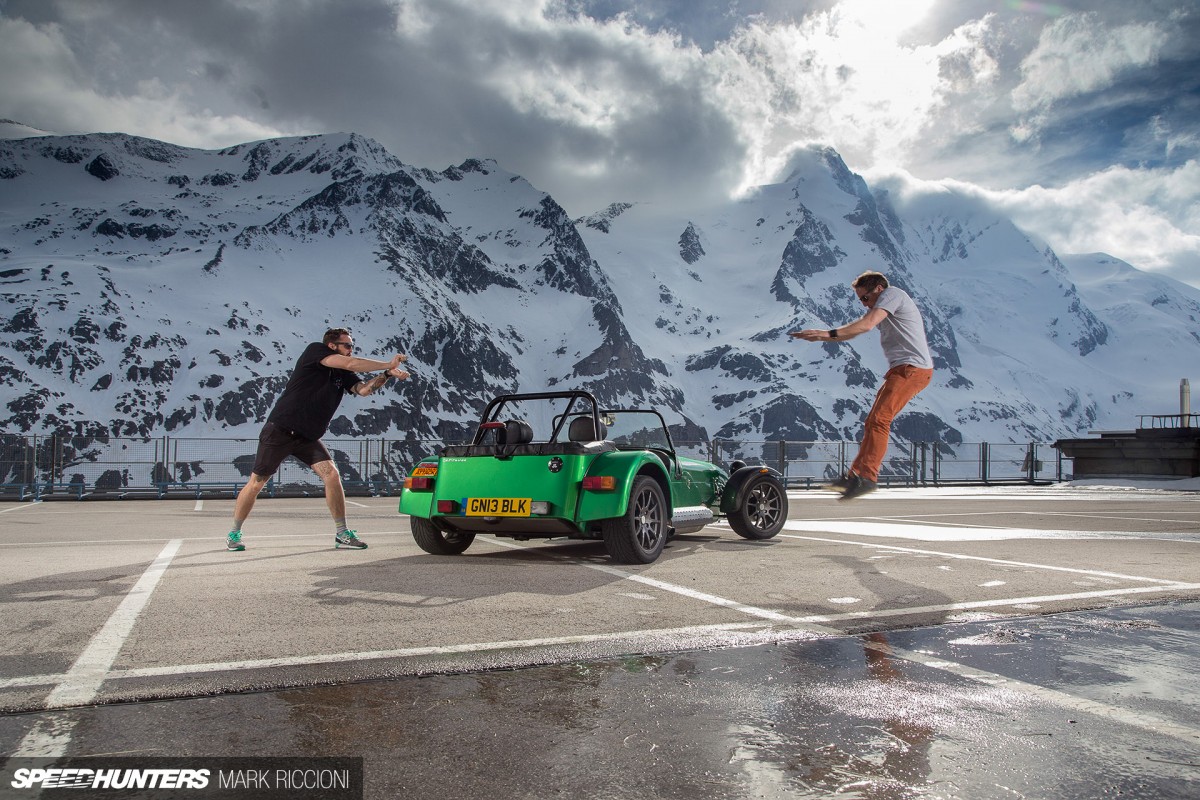 Quite possibly my favourite picture ever…