Back in March I posted a feature about Shuichi Nakagawa's Sunoco 180SX from Team Bad Quality in Hiroshima, Japan. It goes without saying that Nakagawa's 180 is one of the bolder S13 builds out there, but that car has also evolved to a point where it's no longer street-friendly. It's stripped out, caged and has just a single bucket seat, so you can be sure law enforcement is quickly drawn to its loud style.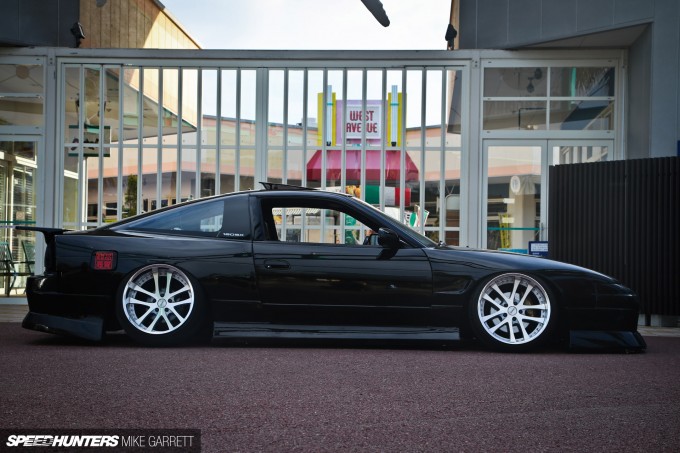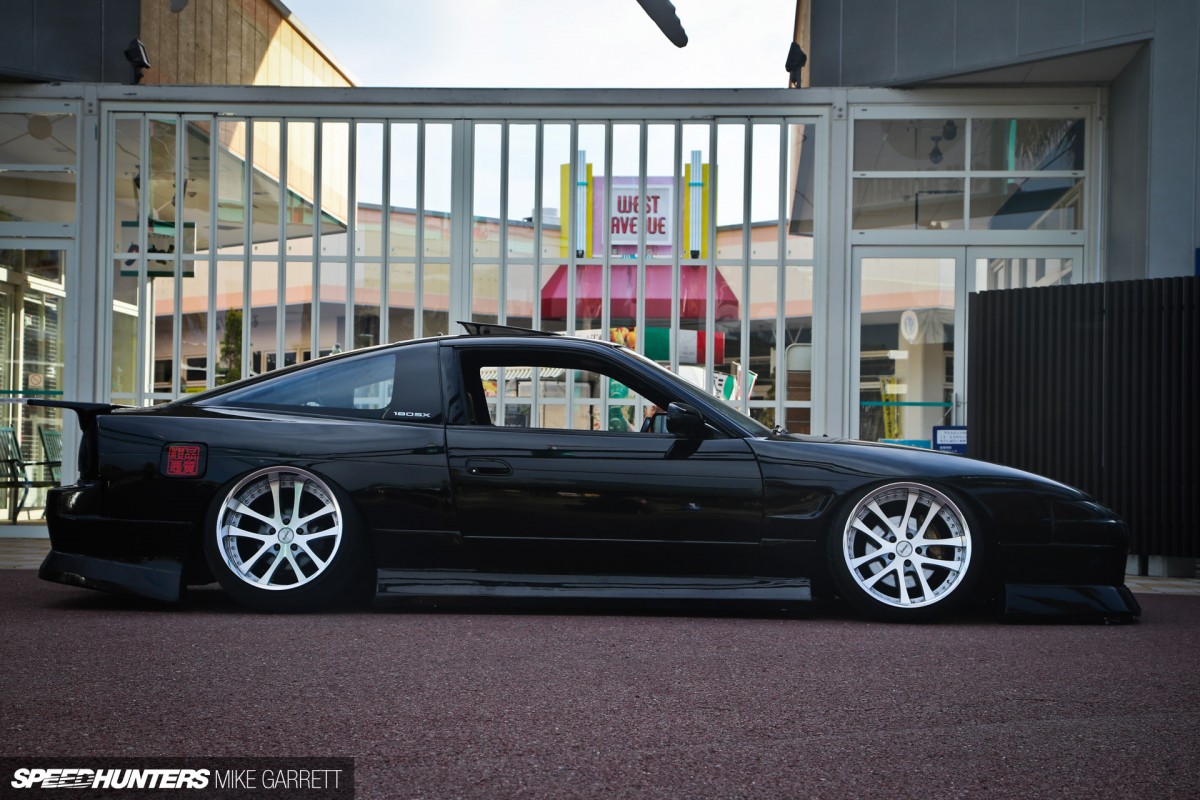 In comparison to that car, Bad Quality's other 180SX is much more subtle. Or at least as subtle as a slammed and widened 180 with 11.5-inch wide rear wheels can be. Say hello to Mr. Naohiro Yamane's RPS13.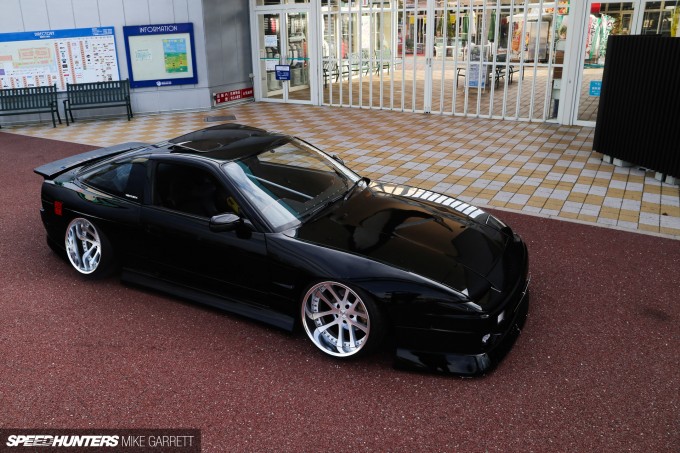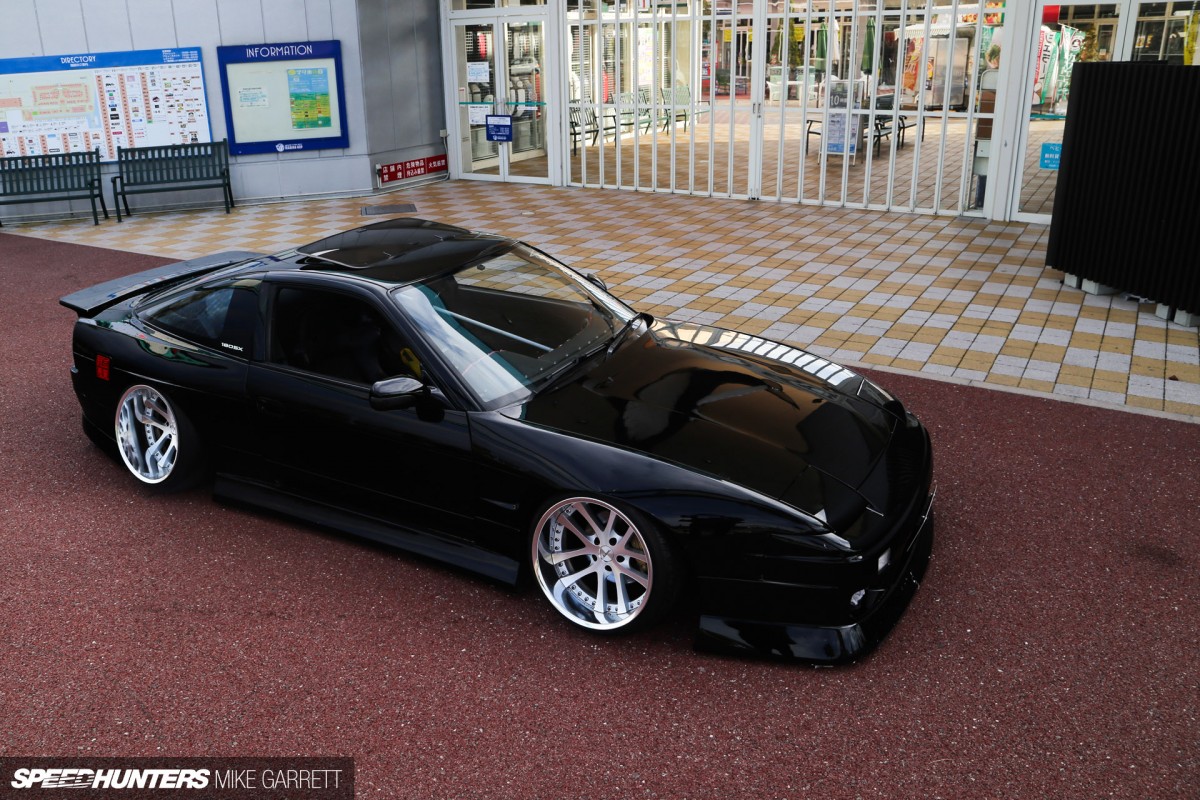 While Nakagawa's 180SX is mostly limited to shows and drift events these days, that's not the case with this car. Yamane-san's 180 is a street machine, plain and simple. More than that, this car is the epitome of Hiroshima drift style.
Low 'n wide is the main theme here. The black body is fitted with a modified BN Sports front bumper, Julius side skirts and a custom flat-mount rear spoiler.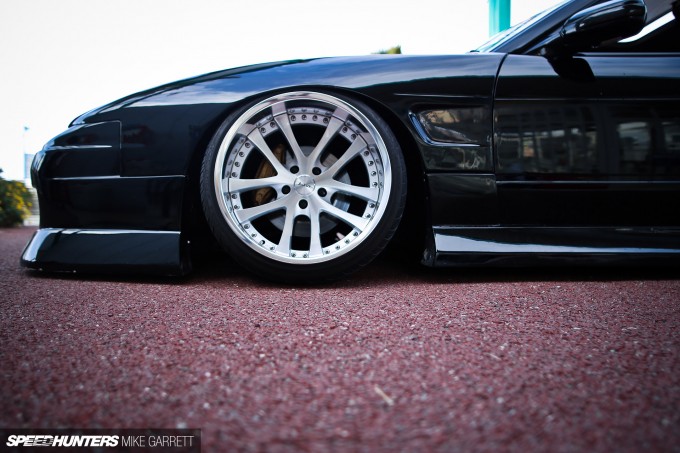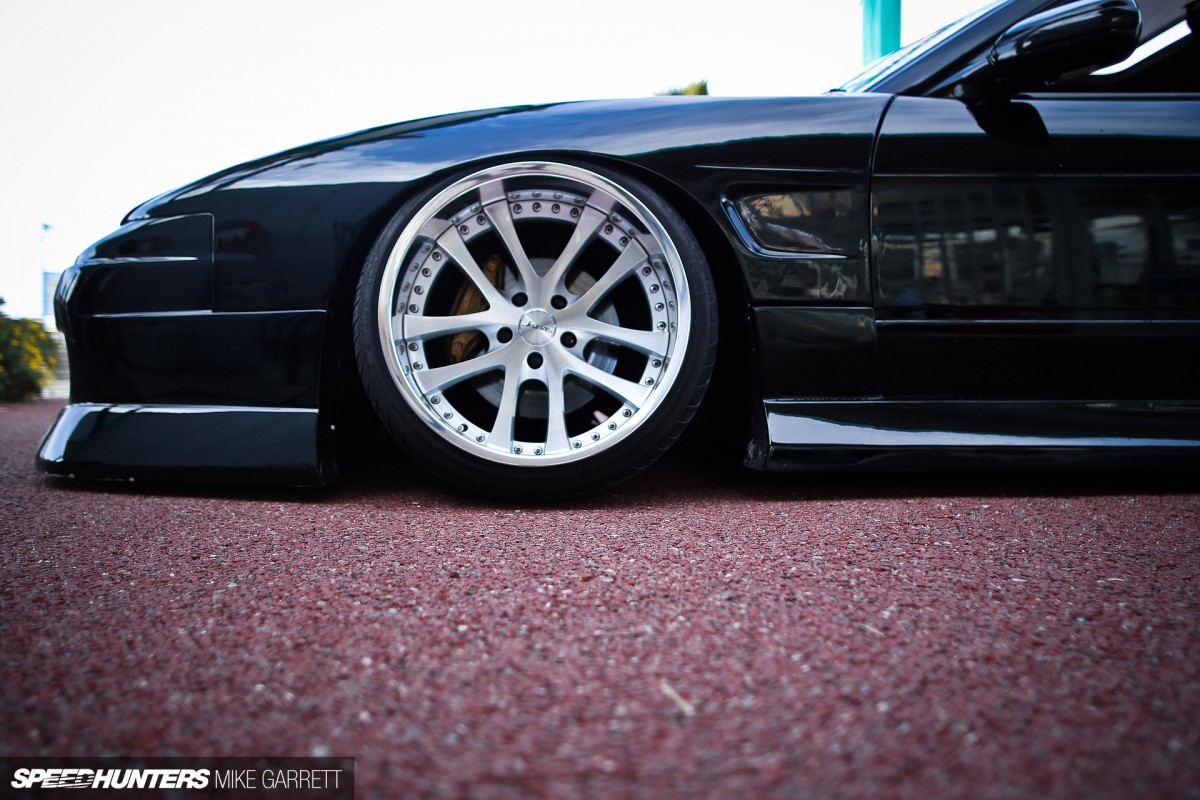 The car is also wearing FRP wide fenders with raised arches to accommodate a set of suitably-sized Weds Kranze LXZ wheels – 18×9.5 up front and 18×11.5 in the rear. 326Power coilovers provide the deck-kissing ride height, with a host of suspension arm modifications allowing for the 180's gnarly camber setup.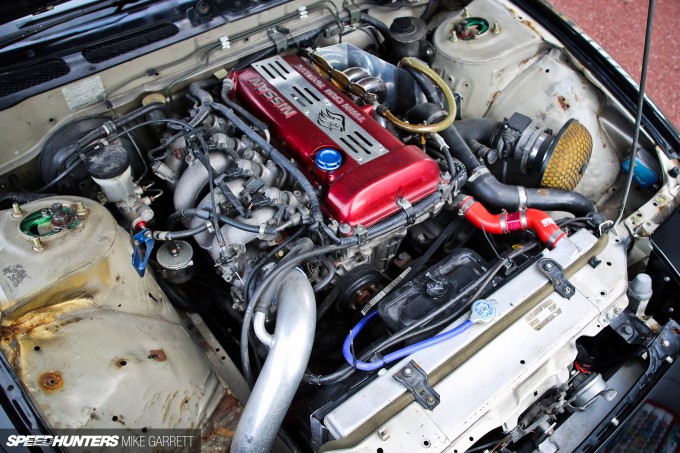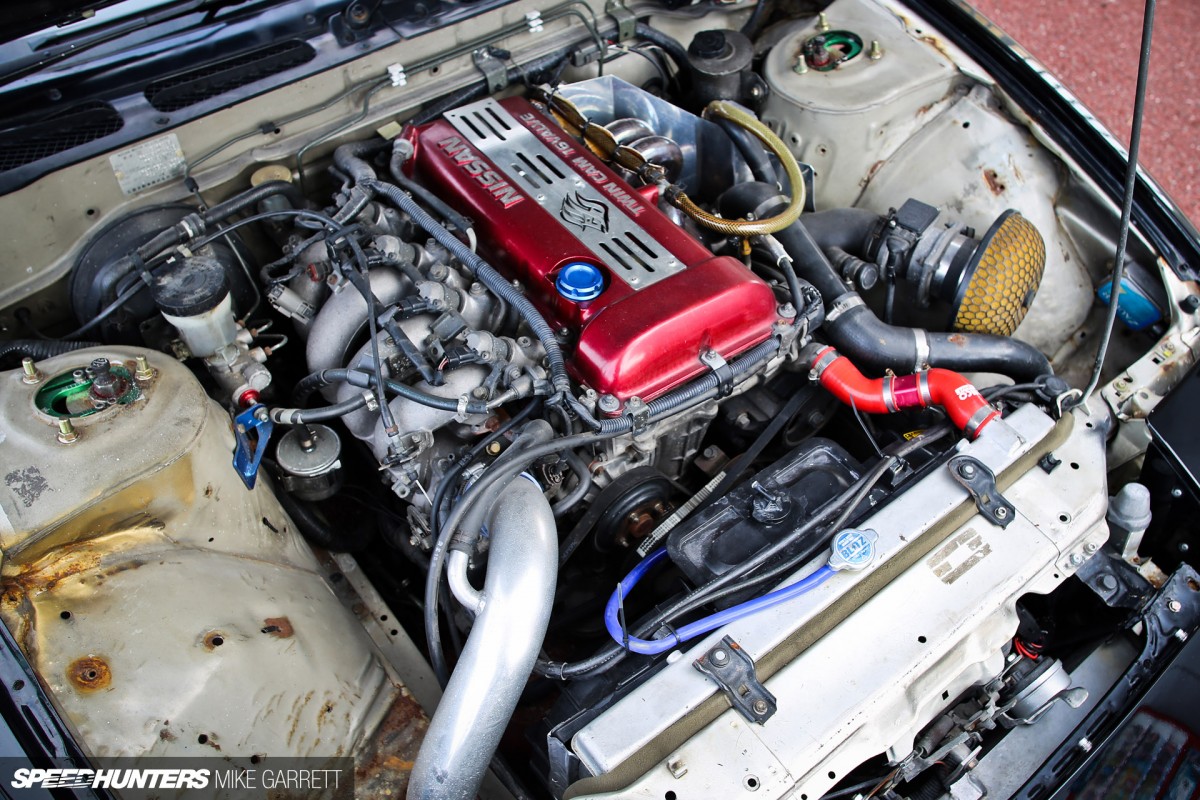 Under the hood is a typical street-friendly SR20DET setup with an S14 turbine upgrade, full exhaust, HKS intake and a large front-mount intercooler. It's not fancy, but there's no arguing with the basics.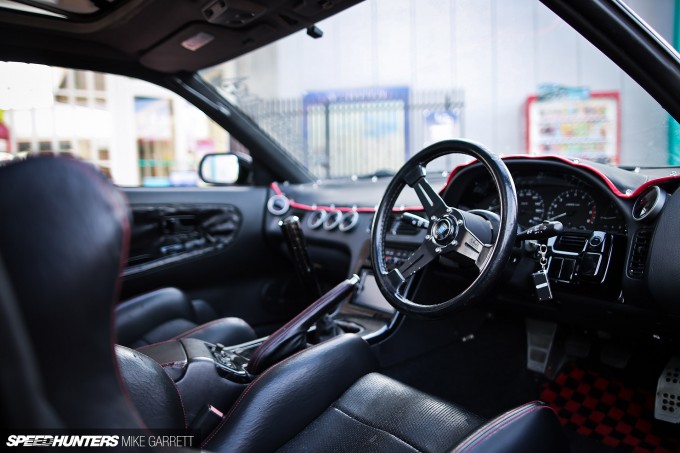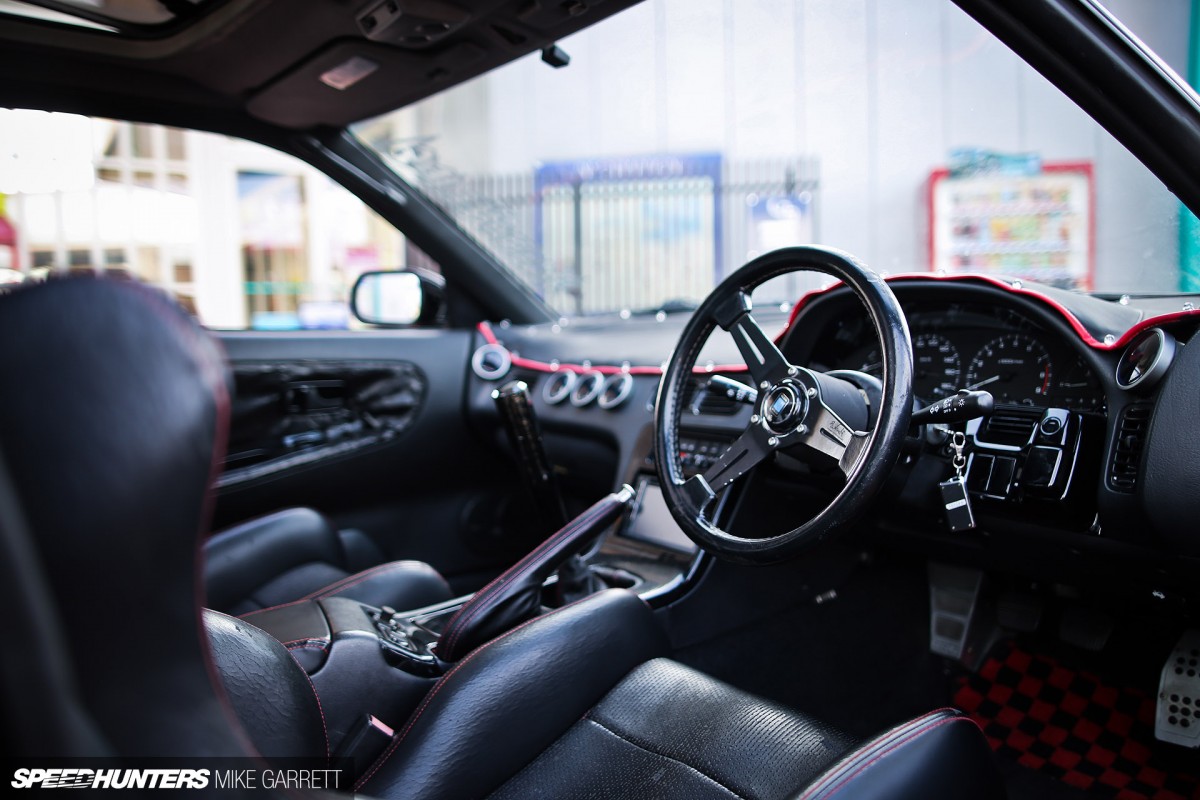 The interior is also geared completely for street driving. There's no roll cage, and both driver and passenger are treated to custom-upholstered Bride Brix buckets. Let's not forget other requesites like the Nardi steering wheel and checkered floor mats.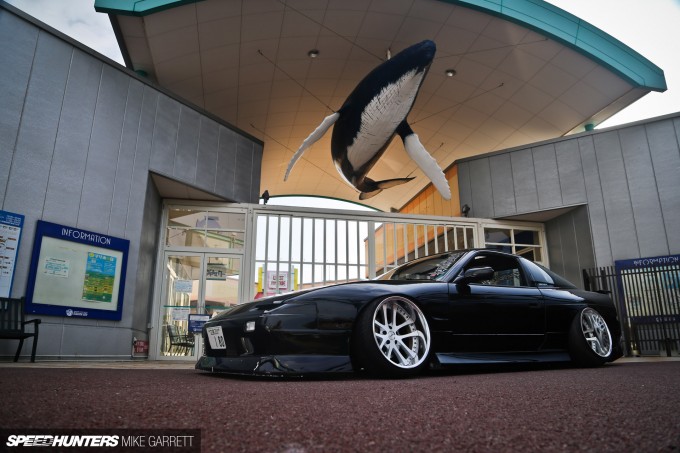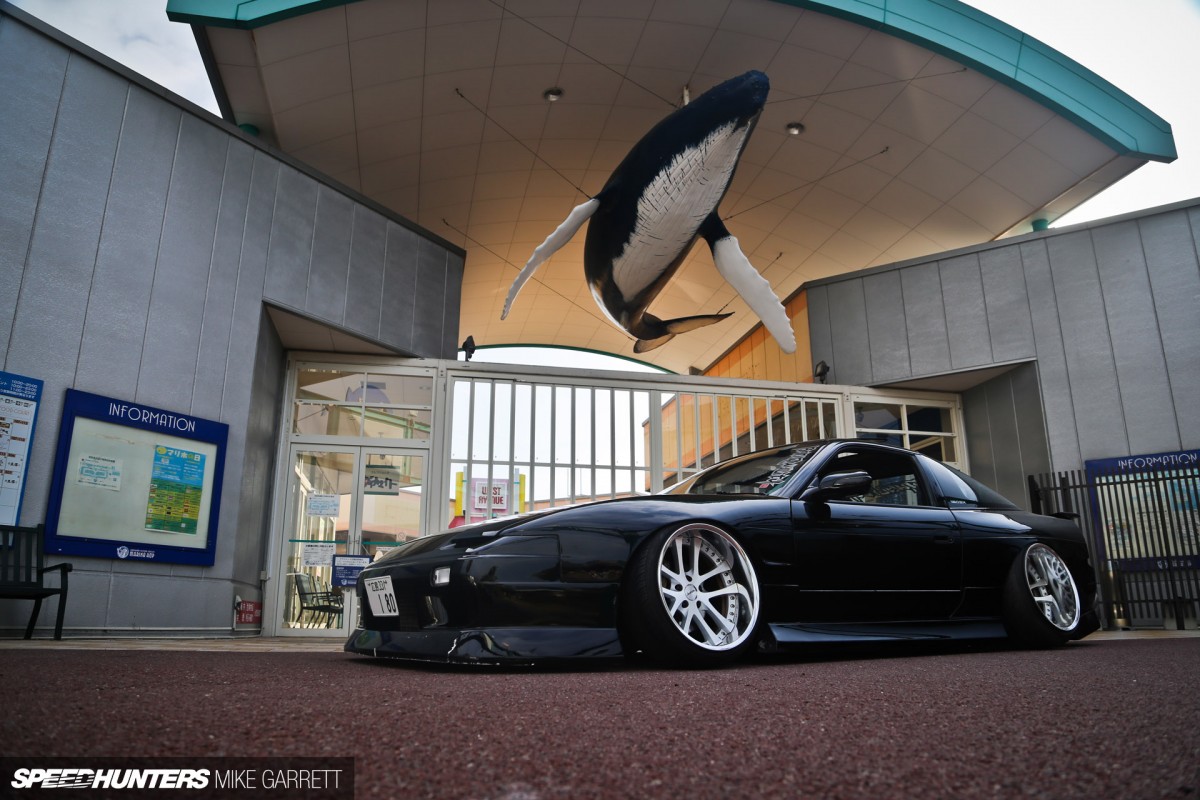 This might not be the fastest or most heavily modified 180SX in the world, but it was cars like this one that helped introduced so many to the world of Japanese drifting way back when. I know, because I was one of those people.
No matter how crazy drift cars may get, there will always be a place for machines like this.
Mike Garrett
Instagram: speedhunters_mike
mike@speedhunters.com