It's Really Happening This Time
Team sports have never really been my forte. I was always the clumsy kid who got picked last for team games, and then I'd end up running away from the ball when it flew towards me. That's such a stereotype, right? But if people-watching could be a sport, now that's something I've always been good at. Don't get me wrong, I'm not a weirdo stalker or anything. I just enjoy observing people and trying to figure them out; what their personality type is, what they're all about. Sometimes I'll see someone and randomly start imagining what their life story might be like. But recently I started thinking, what do other people think when they see me?

If you're a car person, you'll know. You'll know that my Chuck Taylors are scuffed and ruined from running around at so many car events. You'll know that my jeans are usually patchy and worn from kneeling or lying on the ground taking photos of cars, and you'll know that I can't afford to buy nice clothes because I already spend everything I earn on the one thing I love most. That is, old Japanese cars.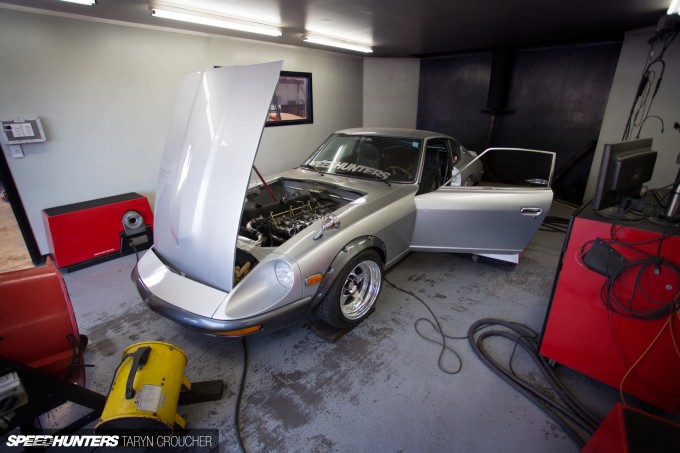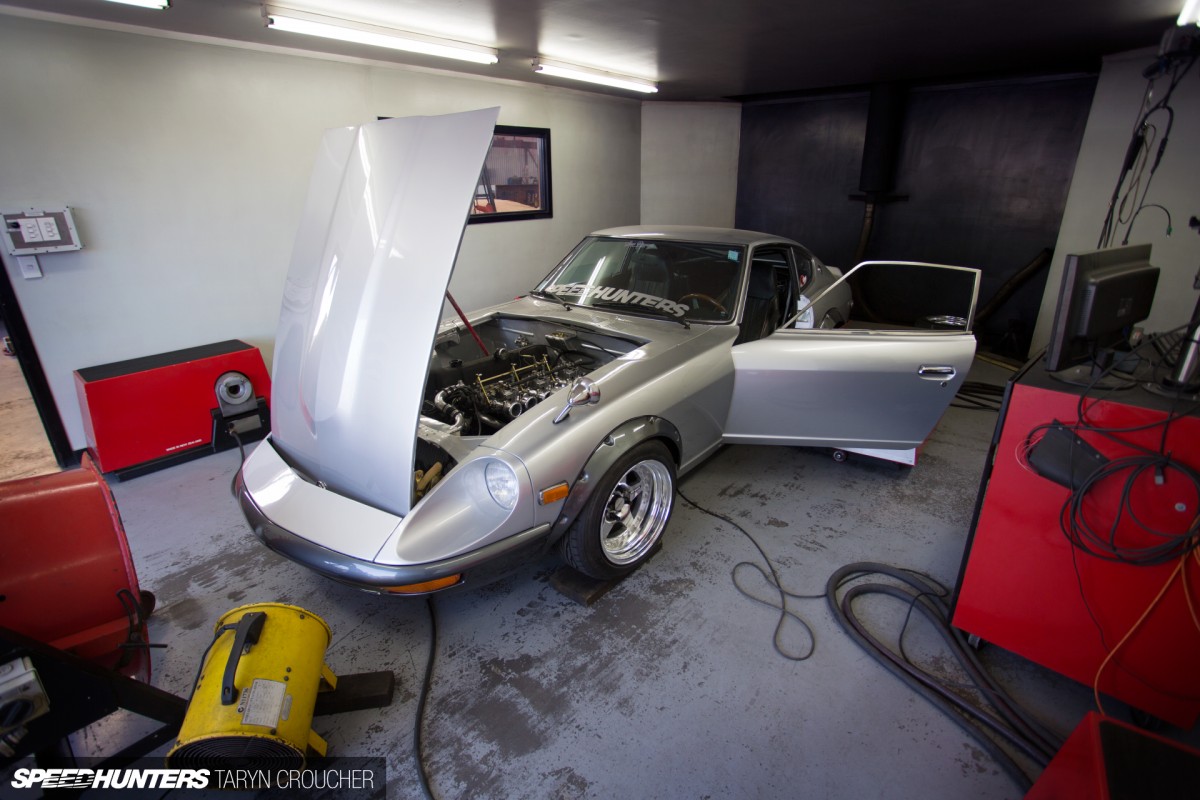 Well, it's actually just one old Japanese car: a 1975 Datsun S30 280Z. And for the last two and a half years it's what my life has revolved around. In my last project car update I got the Datsun ready to drive to the 4&Rotary Nationals show, only to have it break down in spectacular fashion and have to be transported to and from the show on the back of a truck. It wasn't exactly the maiden voyage I'd been dreaming of, but we were so close to getting the car running properly and I wasn't about to give up hope. With winter in New Zealand fast approaching, there wasn't much time left…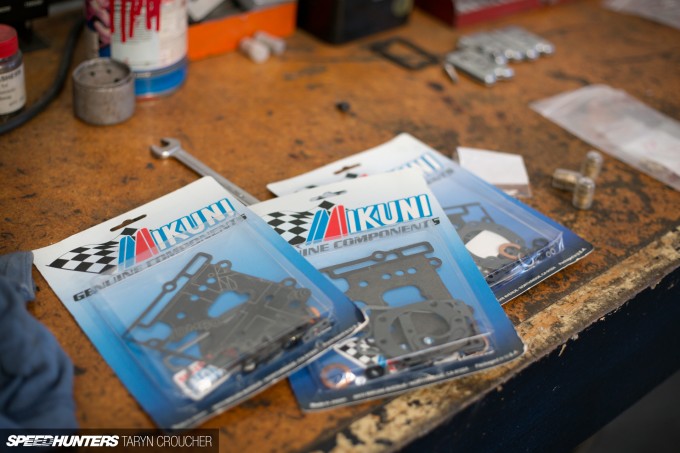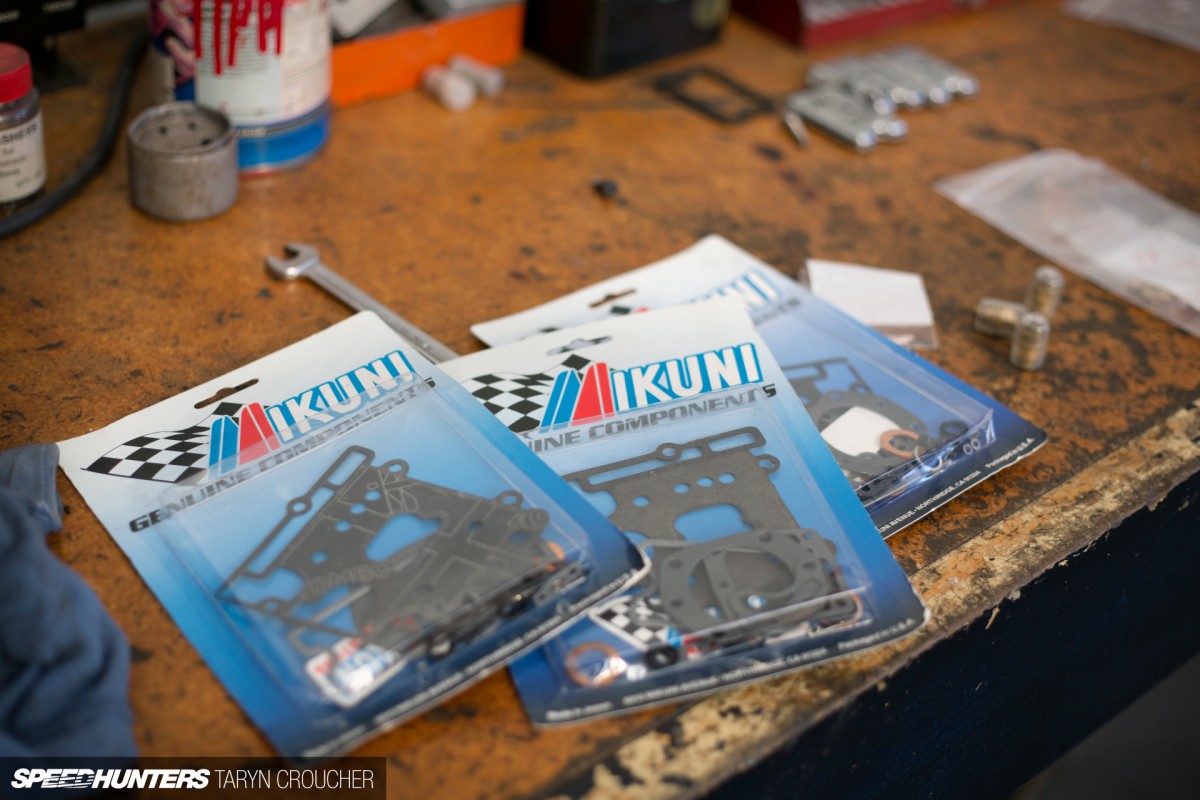 We were having some major teething problems with the Mikuni Solex carburettors. No matter what we tried, when we balanced the carbs and then applied the throttle, they wouldn't return back to balance. We knew we needed to get it sorted once and for all, and we suspected there might be bigger issues than just the throttle linkages playing up. So we took the Z down to carb guru Bob Homewood at Hitech Motorsport. Having worked on Datsun race cars for over 30 years, amongst every other type of car imaginable, we knew that Bob and his team would know what to do.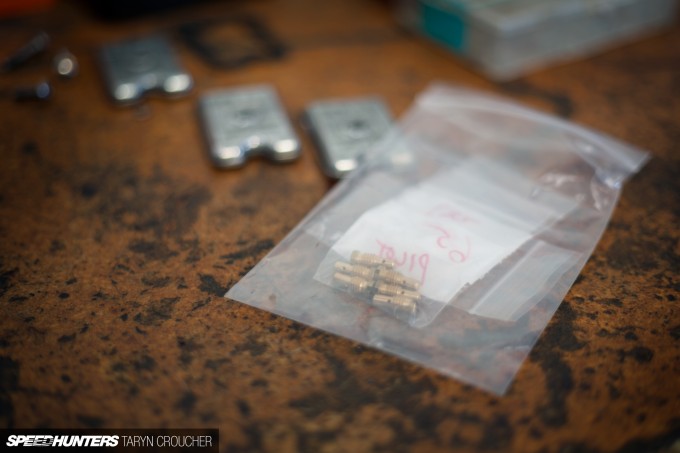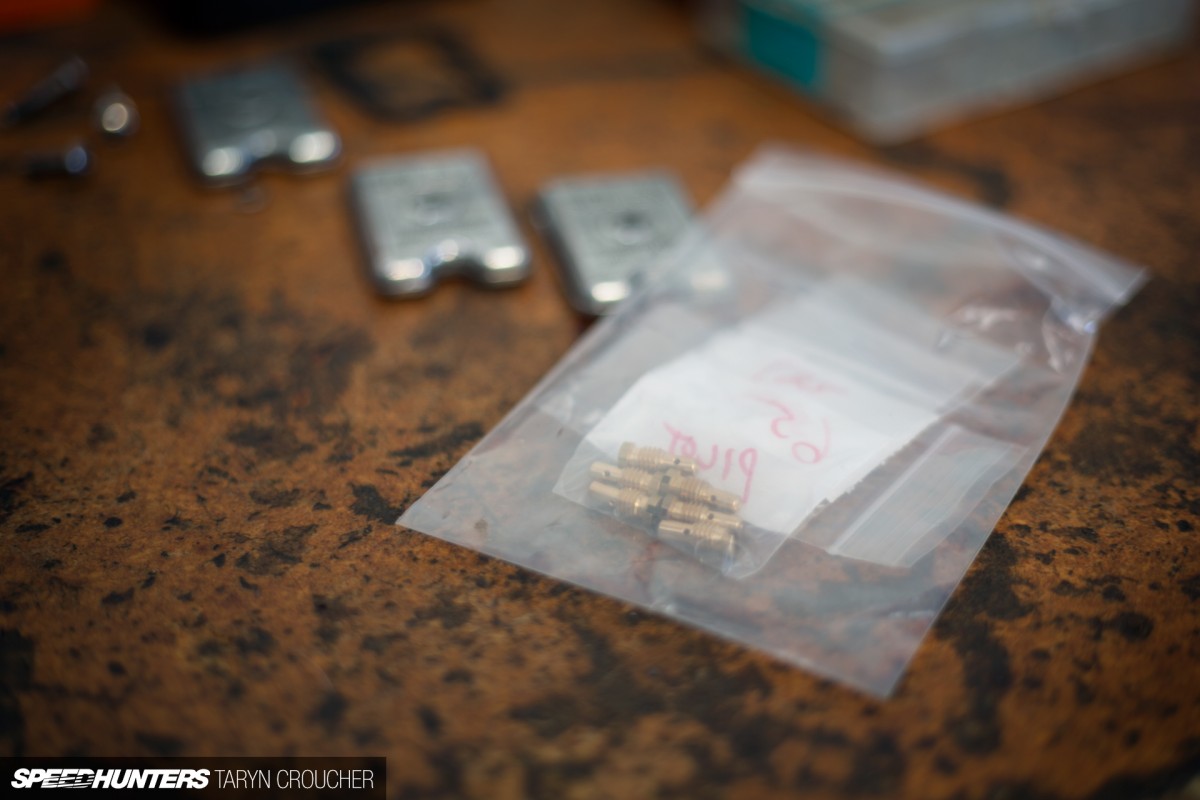 After a good look over, Bob confirmed our suspicions – all three carbs would require a rebuild. We needed new gaskets, mains jets, idle jets and emulsion tubes. Of course, if the carbs were Weber or Dellorto it would have been no big deal – Bob would have had the parts on the shelf. Unfortunately, Mikuni is a whole different story, as the Japanese company no longer produce or support these side draughts. For a second, I considered scrapping the old Mikunis and buying a set of brand new Webers to solve the problem, but in the end, too much time and effort had gone into our carbs to ditch them. Thankfully, local Z enthusiasts pointed us in the direction of Wolf Creek Racing in the States, who were extremely helpful and had a good selection of Mikuni NOS parts available.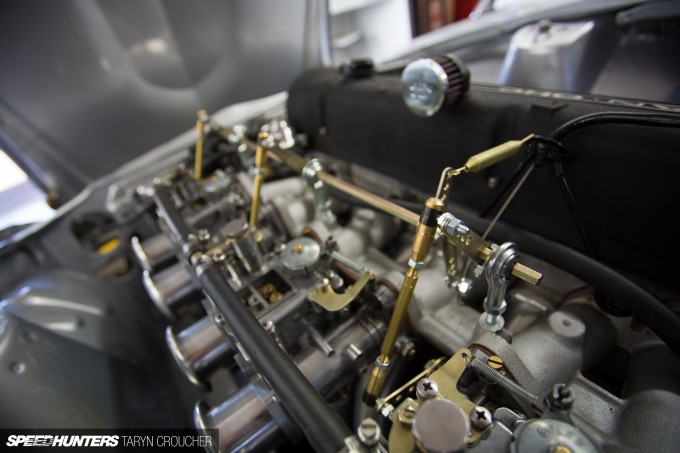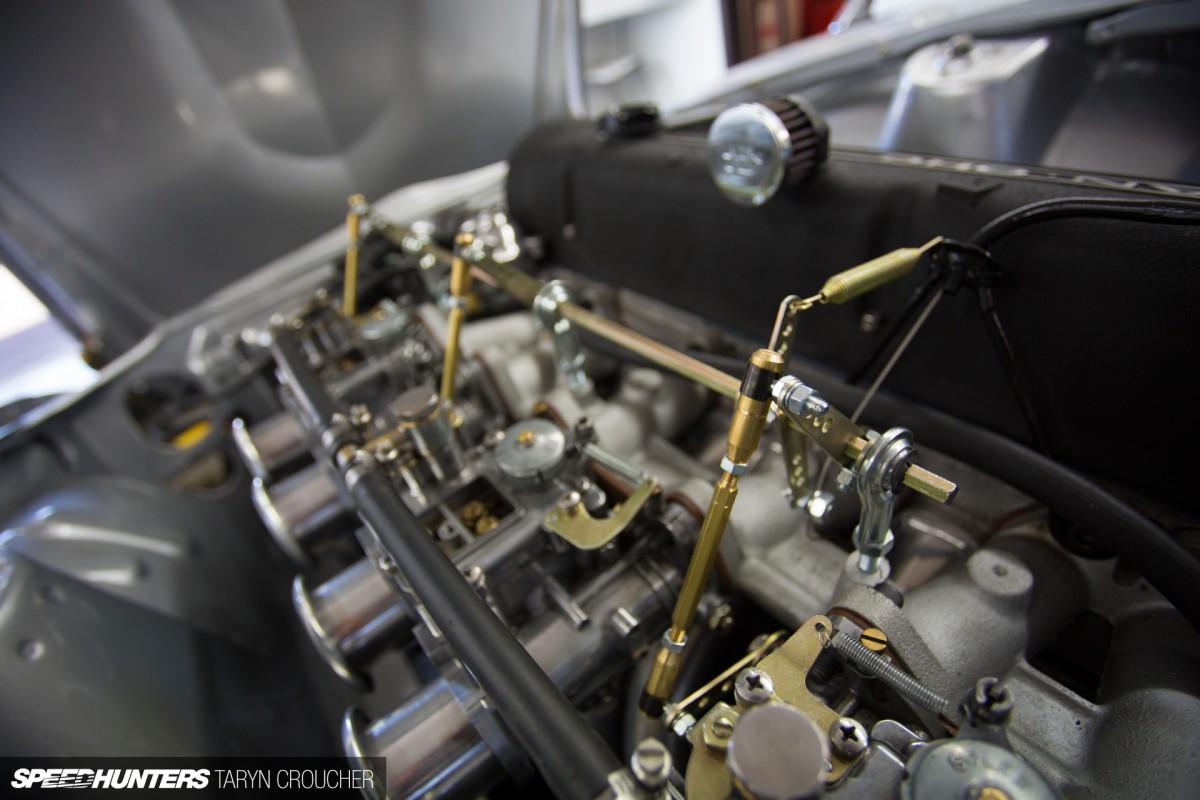 The new throttle system we'd just had fabricated also had to be completely replaced in favour of a brand new Redline linkage kit. In theory this all should have solved the balancing issues, but when Hitech tested it out, the carbs still weren't syncing when the throttle returned back to idle. Bob figured out that the carbs needed the original Mikuni throttle arms that they would've originally come with, as when we bought them second-hand they had been changed for custom items to work with the old throttle system.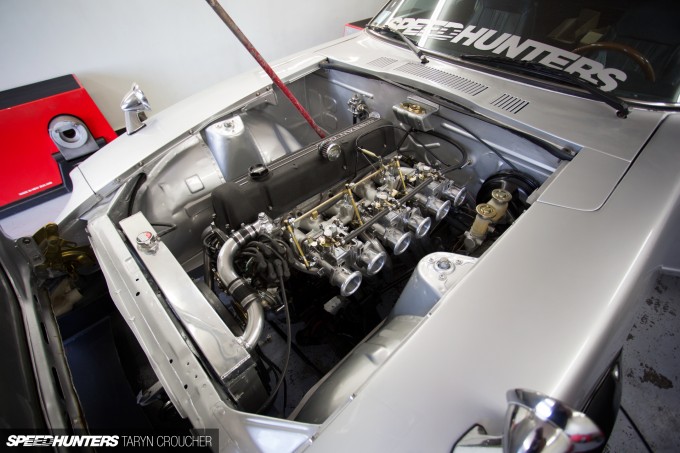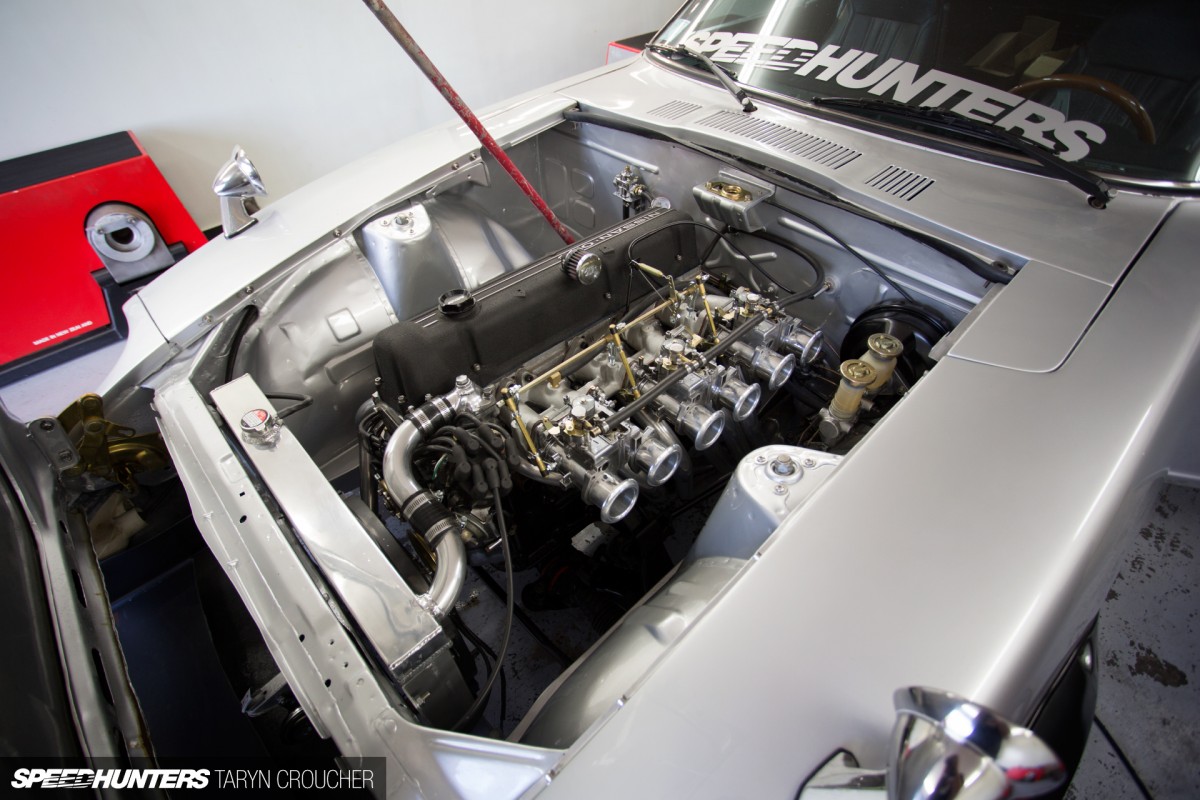 To make matters worse, it turned out that nobody could source the throttle arms anymore – Wolf Creek Racing included. It felt like we'd hit a big brick wall. On the off-chance that the guy we'd bought the Mikunis off in the first place still had the original throttle arms laying around somewhere, we decided to get in contact with him. And guess what? He did! 'No worries mate, I'll pop them on a courier for you first thing tomorrow'. It felt like a huge weight had been lifted from my shoulders. That was until the courier arrived and we excitedly opened the package, only to discover that he'd sent us just ONE throttle arm! At this point, we just had to laugh. On the upside, we had one throttle arm to use as a template so that Bob could fabricate two more.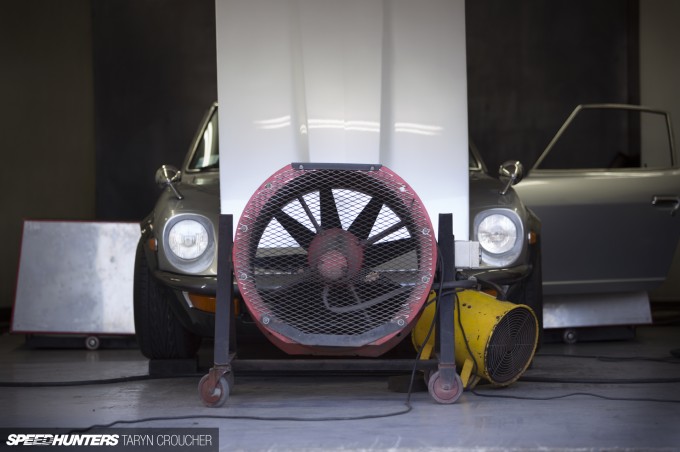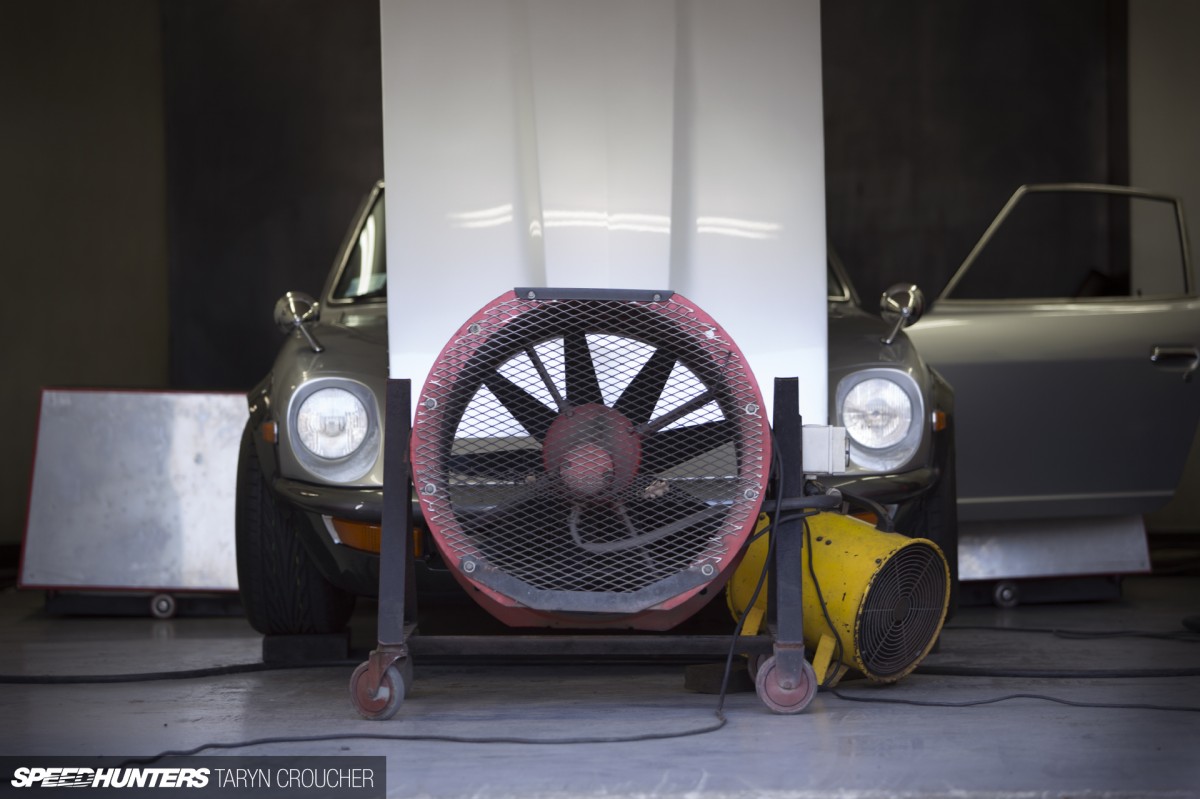 With the three arms now installed, the Z was bolted onto the dyno for the first time. But Bob could only get it up to 4,500rpm before vibrations started shaking the car violently and he had to abort the run. Our first concern was that there might be something wrong with the driveshaft, but after taking it out and having a specialist look over it, it turned out to be in perfect working order.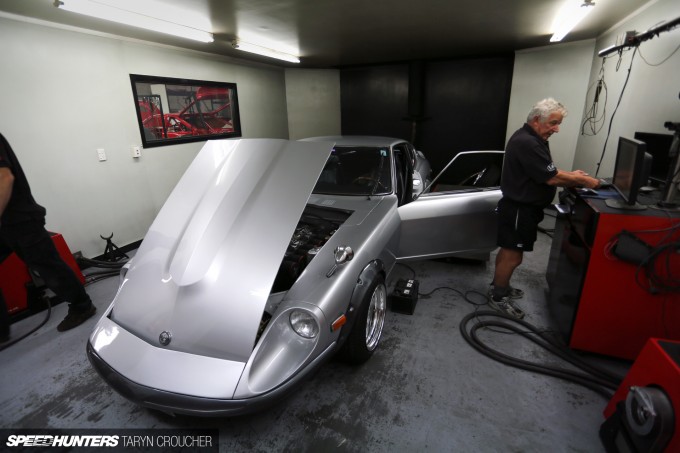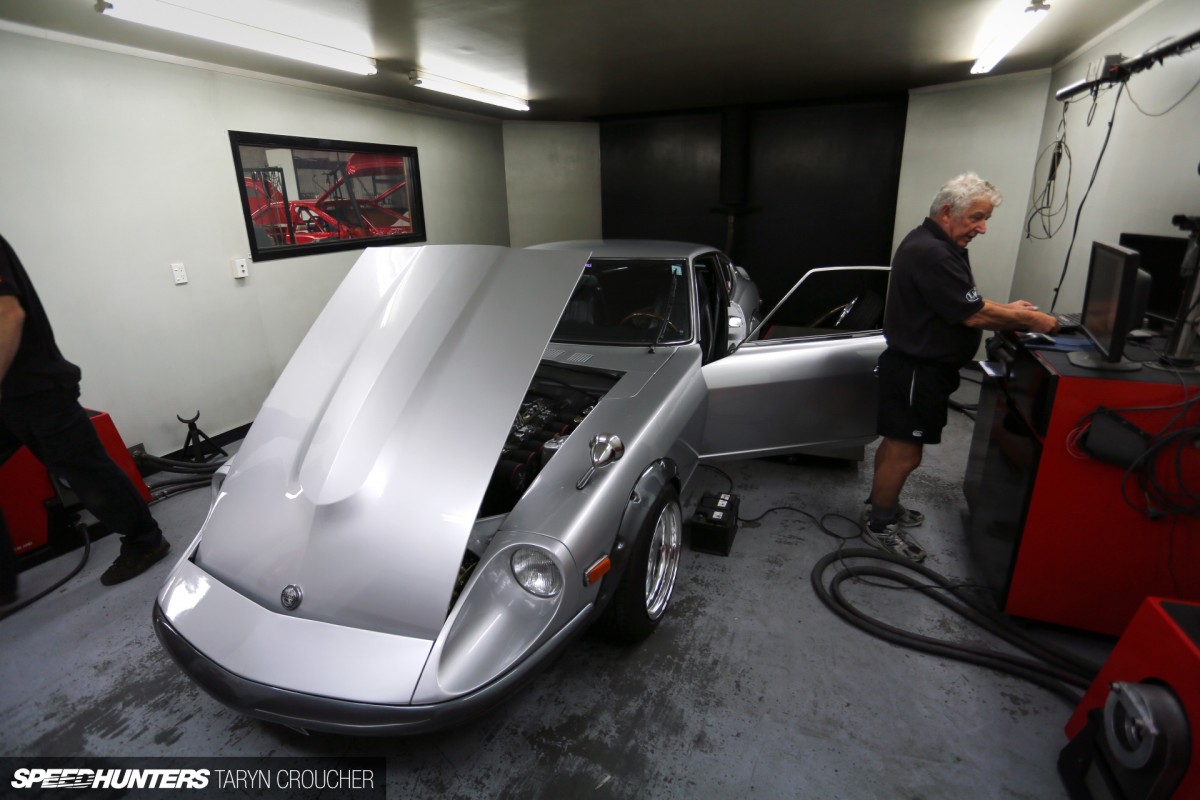 Thankfully, we solved the issue pretty quickly. It turned out to be the right-hand axle universal joint which was completely worn out – an easy fix. We got the Z back to Hitech for a final dyno run, which revealed 180hp at the wheels at 5000rpm. This was just about bang-on what we'd been expecting for a 10:1 compression, street-cammed L28 on 40mm triples. Of course, that sort of power isn't exactly mind-blowing compared to most of the cars you see here on Speedhunters, but it's exactly what I was after though. I think the smooth, easy power delivered by the straight-six is a perfect match for the chassis, and it makes for a very quick and hilariously fun point-to-point street car. This build to me is about enjoying the Z as a whole experience and I'd rather drive an old classic rich with history and character, than an over-powered car lacking those things.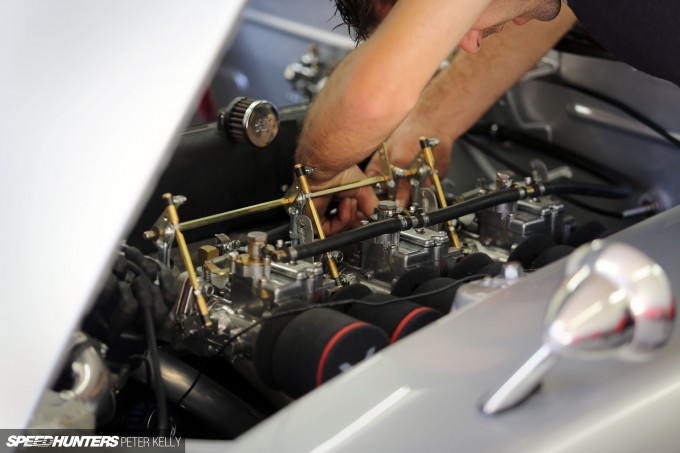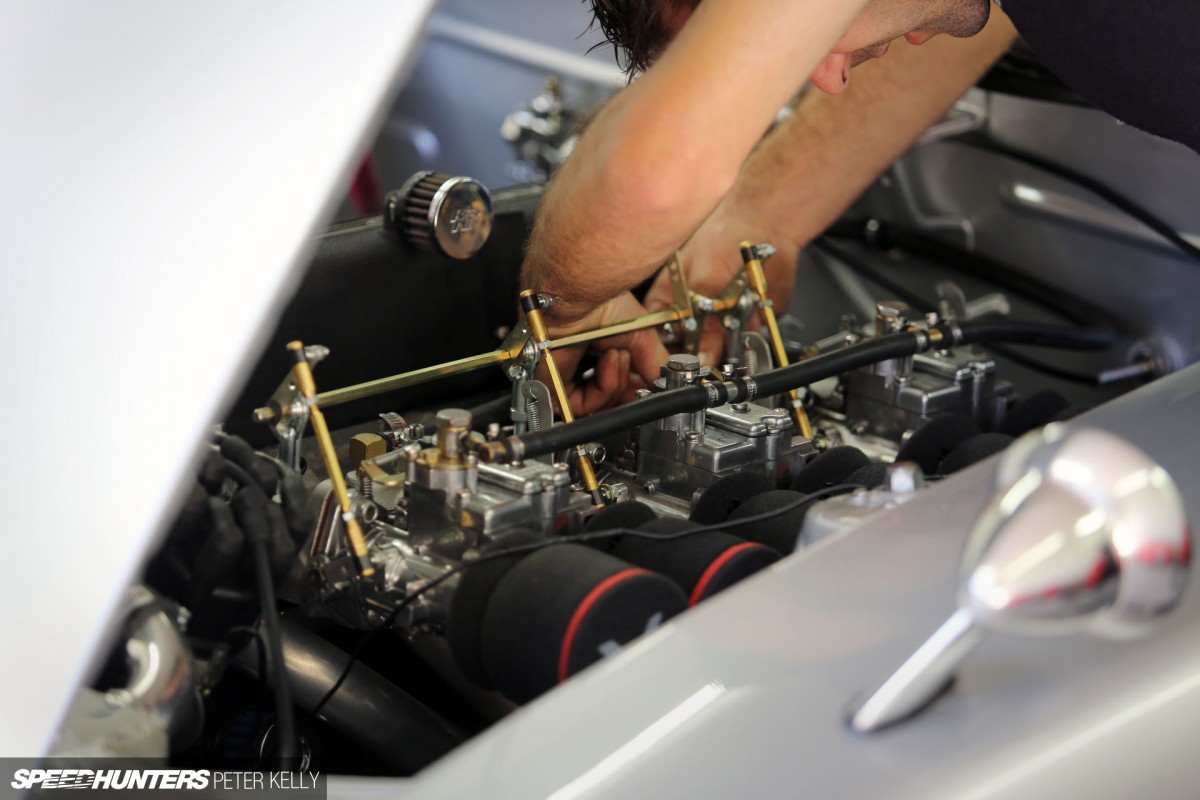 The rebuilt L28 provides plenty of torque, and it sounds so damn good screaming all the way up to 7000rpm! The new dropper bars allow the carbs to stay perfectly in sync, eliminating the previous idle issues, and with the addition of some new PiperCross air filters, the Z was given a clean bill of health and was ready to take home.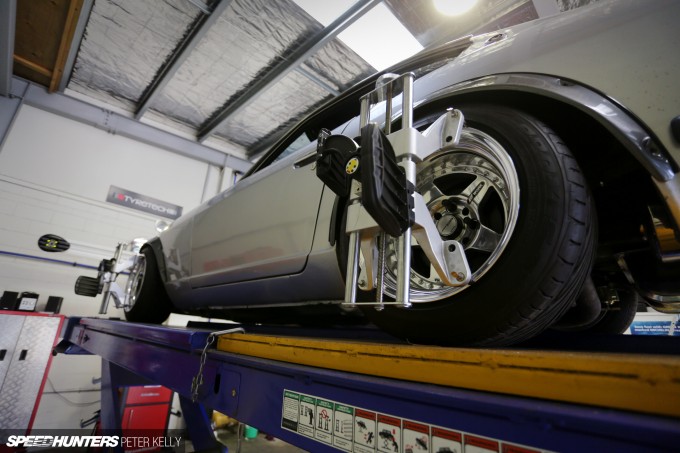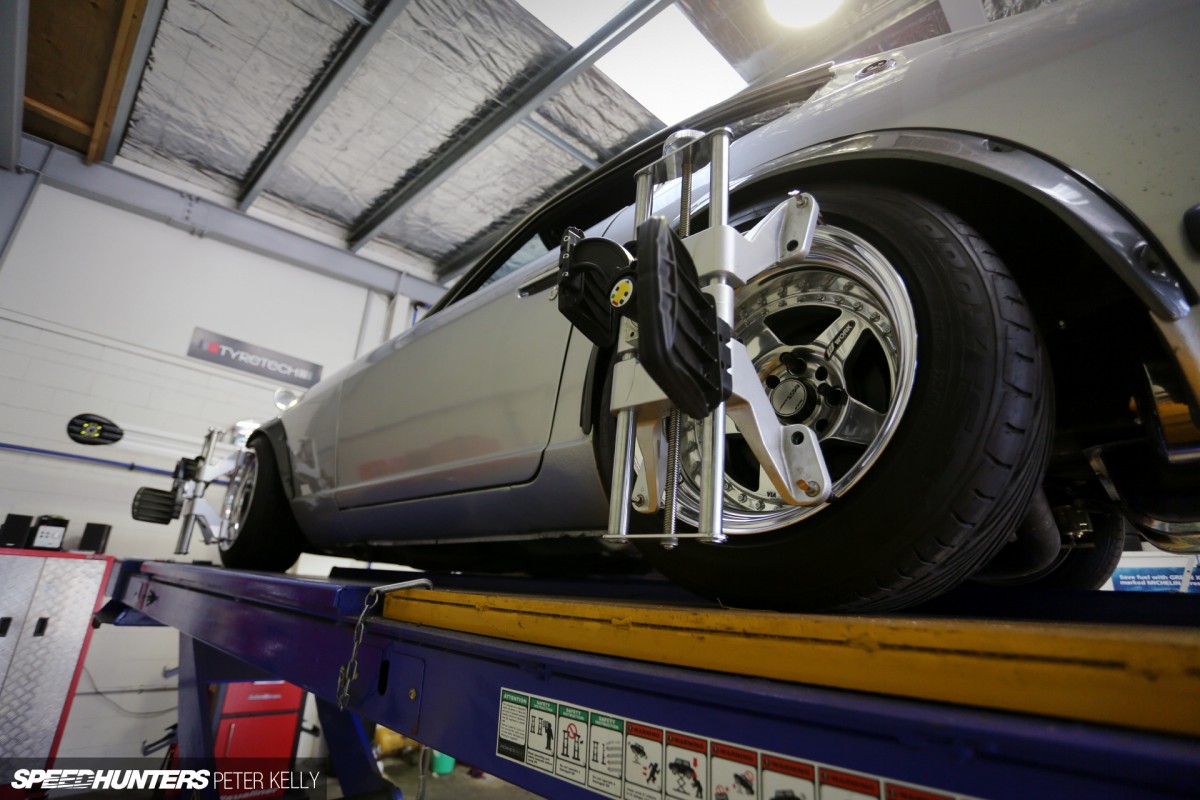 We then stopped in to get a fresh wheel alignment at Tyre Tech on the North Shore of Auckland. It was something the car was in dire need of considering it hadn't had one since the entire front end had been pulled apart.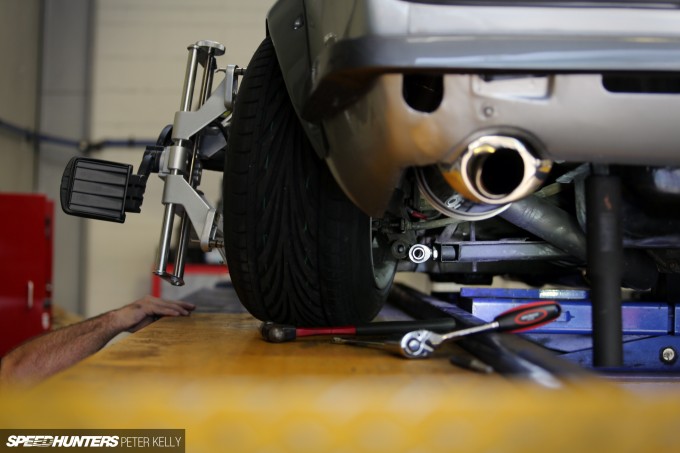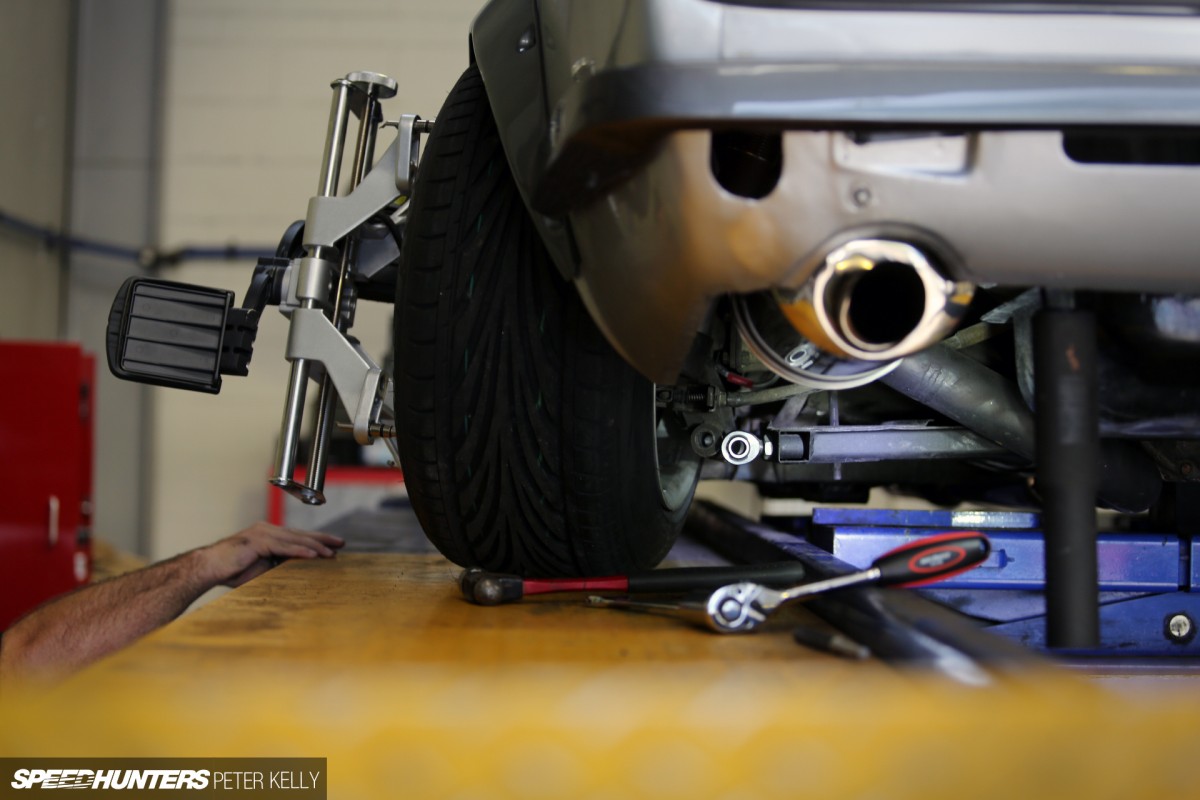 We also took the time to correct the excessive toe-in on the rear end – a common problem with an extremely low S30, but an easy fix now thanks to the rose-jointed lower control arms.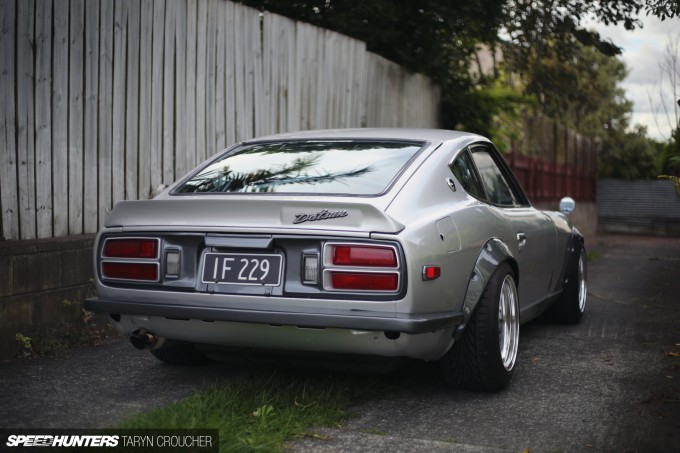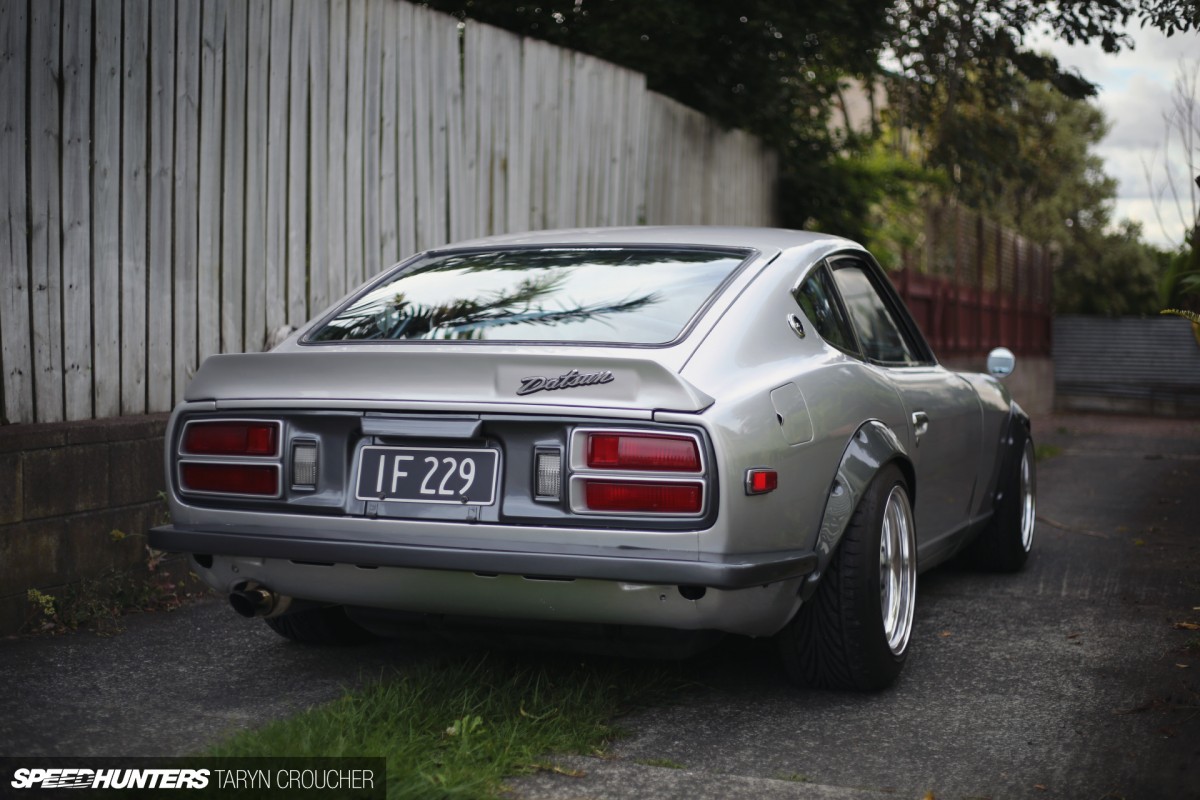 As you can see, I also got sensible with a set of C-spanners and raised the car up to a more drivable ride height in pure anticipation. Could this be it? Was I finally going to be able to enjoy driving the Z without any problems? After 28 months of things constantly going wrong, it simply felt too good to be true…
Hanging With The Z Club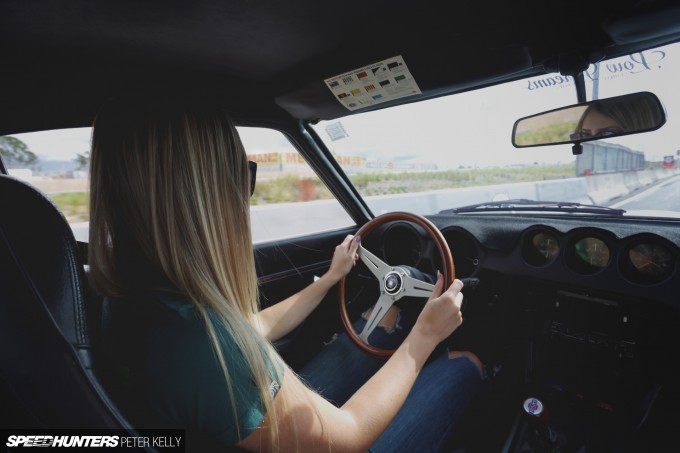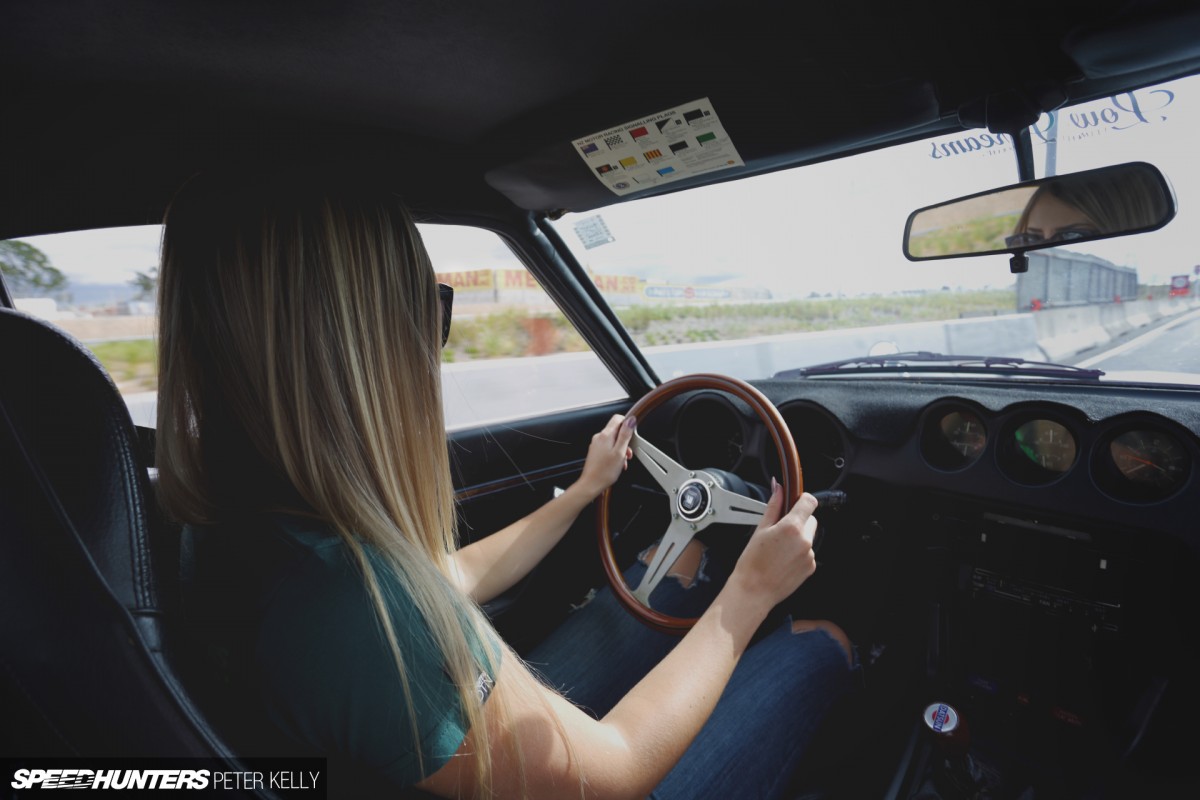 But it wasn't. When the weekend finally came around and it was time for our first 'official' outing, I was bursting with nervous excitement. With a quick turn of the key and a few pumps on the gas pedal, it roared to life without complaint. It was surprisingly easy to drive; so nimble and light to pilot when compared to the loud, heavy breathing of the triple sidedrafts. The gear ratios weren't ideal, and shifting up to third and fifth felt a bit laborious, but the adjustment to being on the left-hand side of the car was almost instant, especially in such a small car. In fact, I think I almost prefer driving from that side now.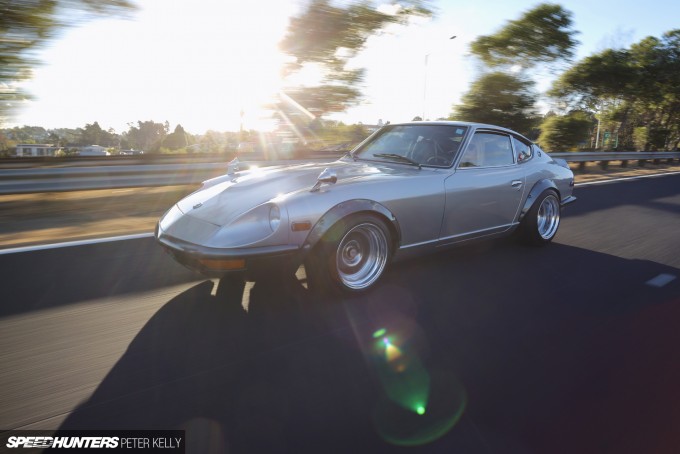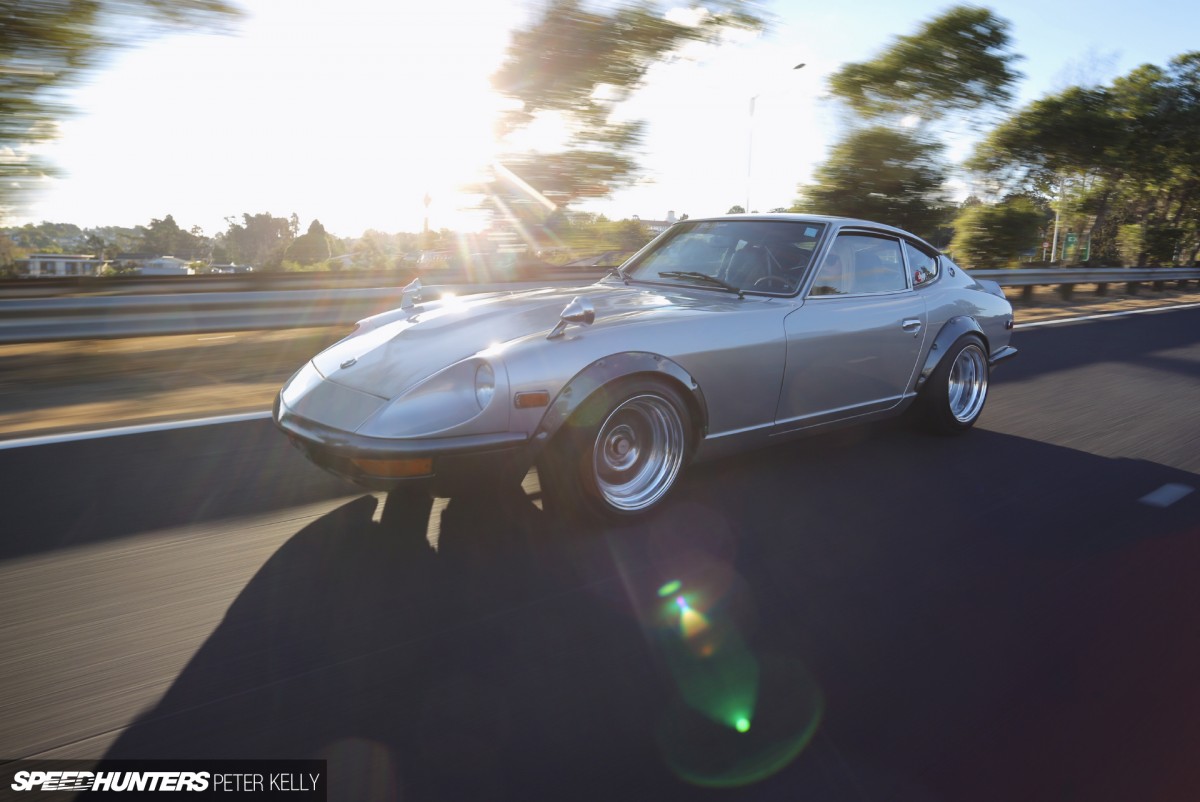 As I pulled out onto the motorway and prolonged the change up to fourth, the carbs were gasping so violently it was almost like they were tearing through the air in front of me. And as the revs climbed higher I just couldn't get enough of their malevolent melody. After completely taking the car apart and knowing what every little piece, every component, even every bolt was doing right at that moment while I was in command was the strangest sensation. It was like I could feel every part of the car through my body. Finally we were one, and it was just us and the road.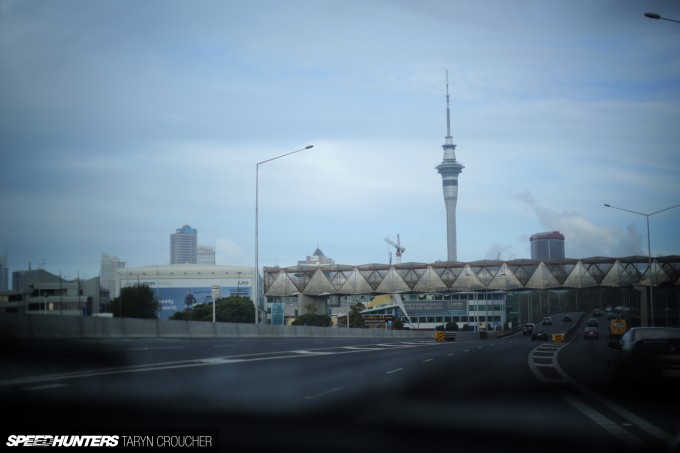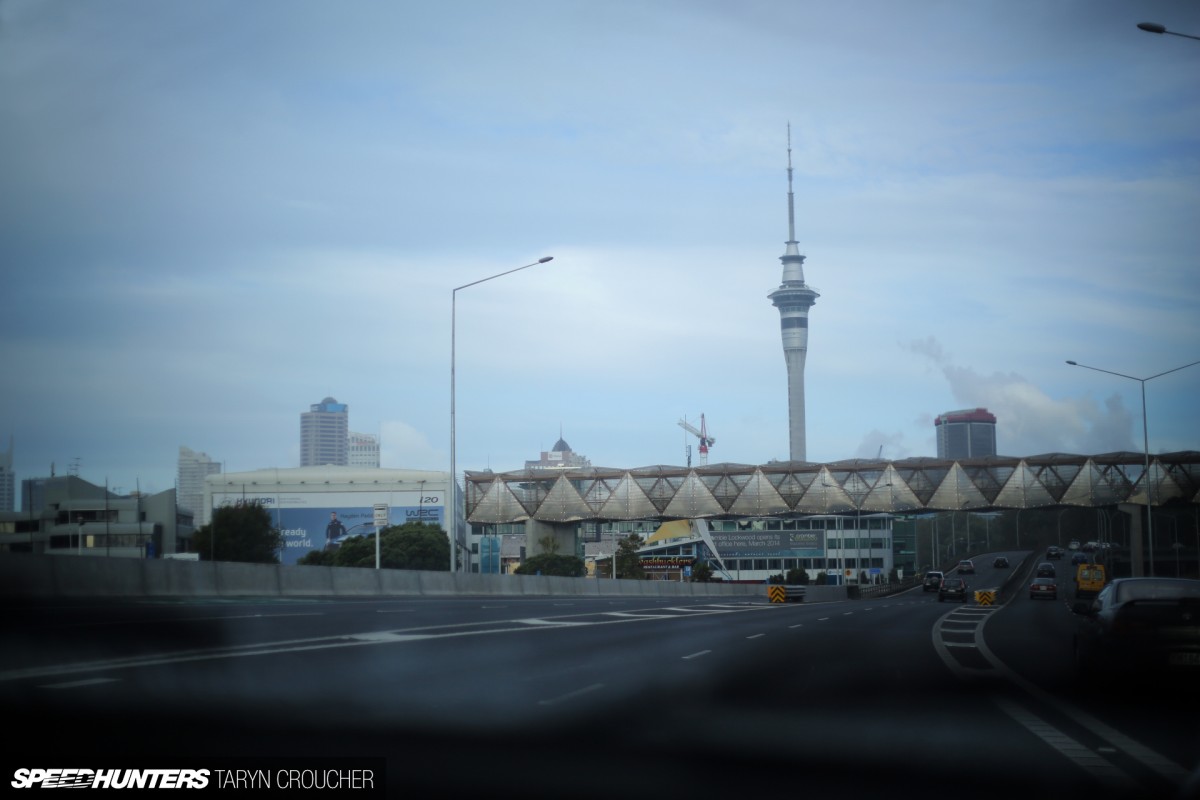 As we passed other cars on the motorway I could see their occupants looking and smiling when they saw me driving. Now they know, I thought to myself.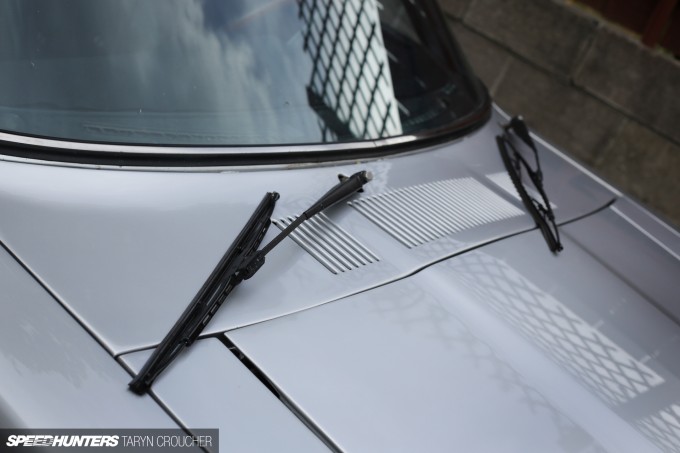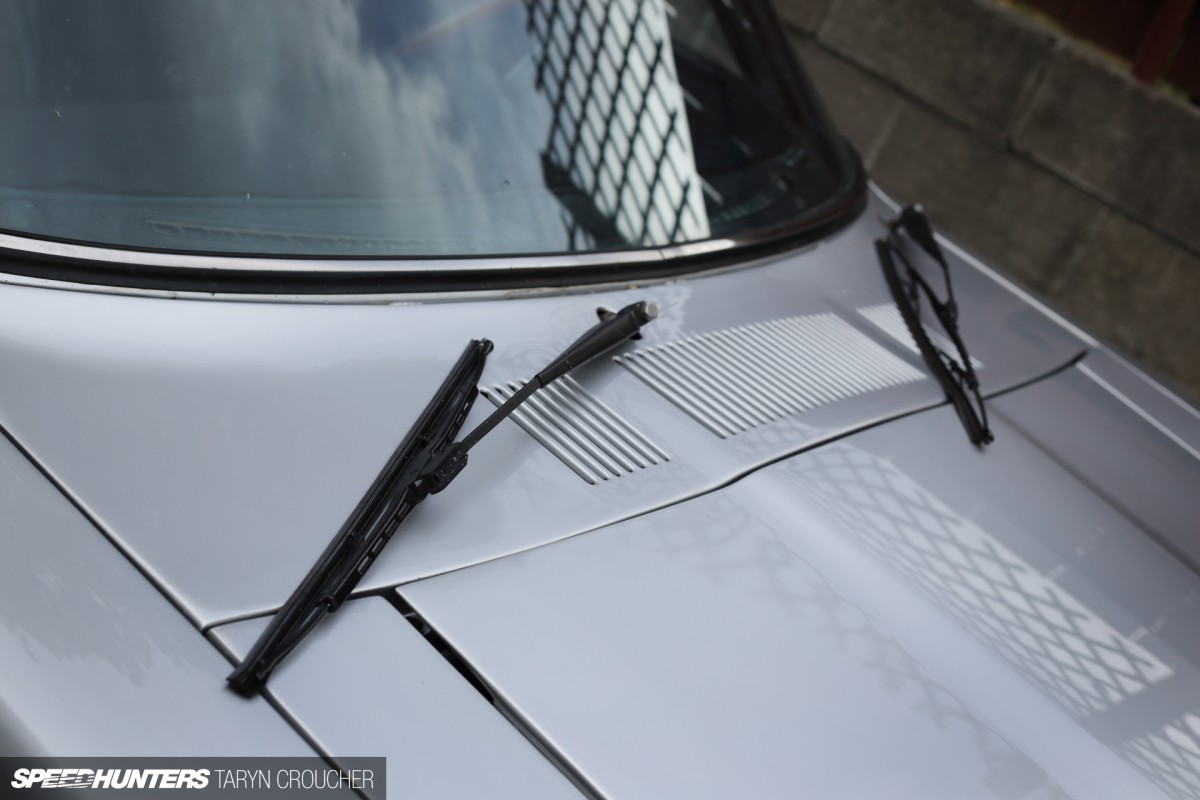 My moment of feeling like a total badass quickly vanished though. As when we drove through a light rain shower and I fumbled to find the switch for the wipers I realised that I'd put them on backwards! And yes, they did scratch the paint on the cowling – but only very lightly. I was bummed out at first, but looking back on it now it was actually pretty hilarious. What a rookie move!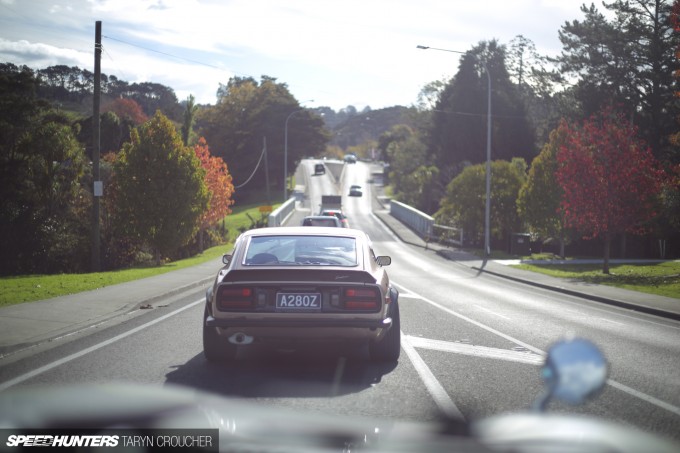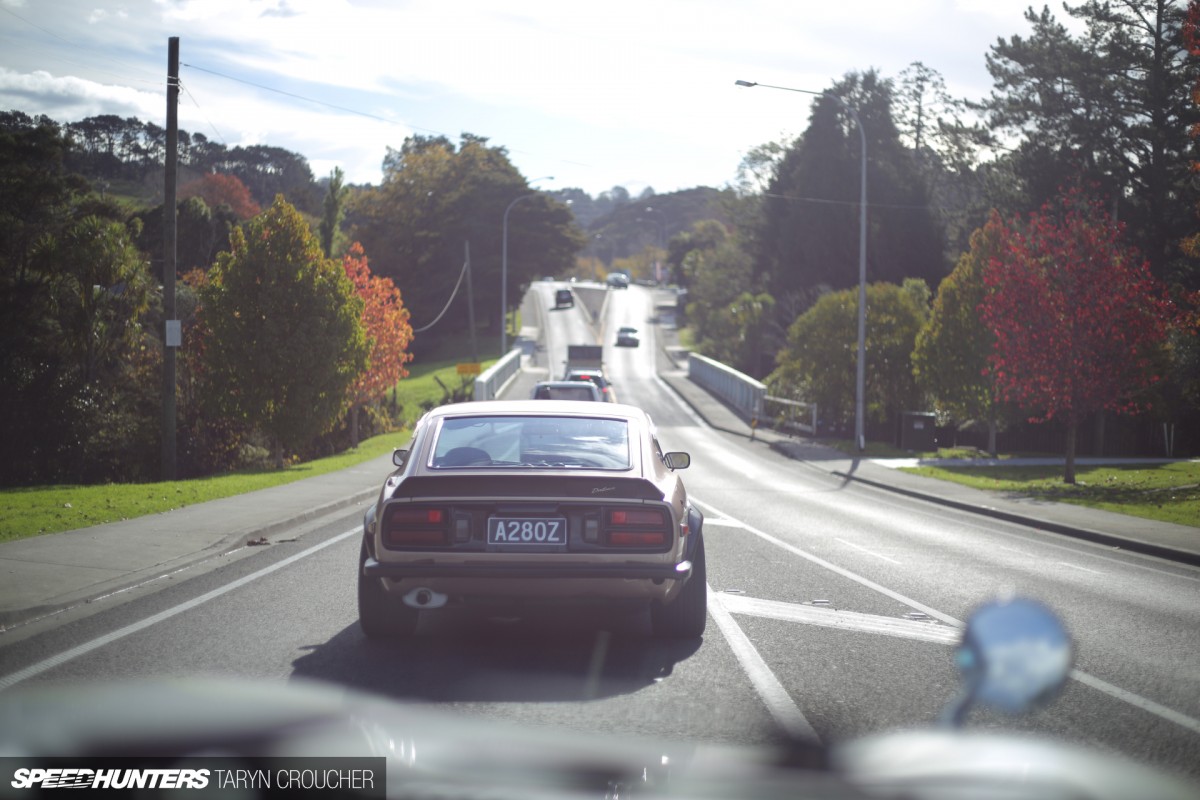 As we drove through the countryside and the gold and auburn autumn colours flashed past us, I couldn't help but feel a strong sense of adoration for my home country. We have so many great driving roads in New Zealand, and compared with a lot of other places around the world our laws on modified vehicles are actually quite lenient. Oh, in case you were wondering, it wasn't a coincidence that we were following another 280Z. We actually had a particular destination in mind for this first outing…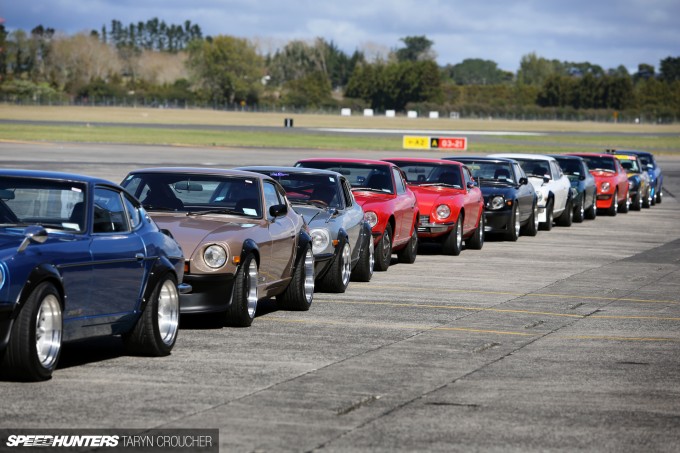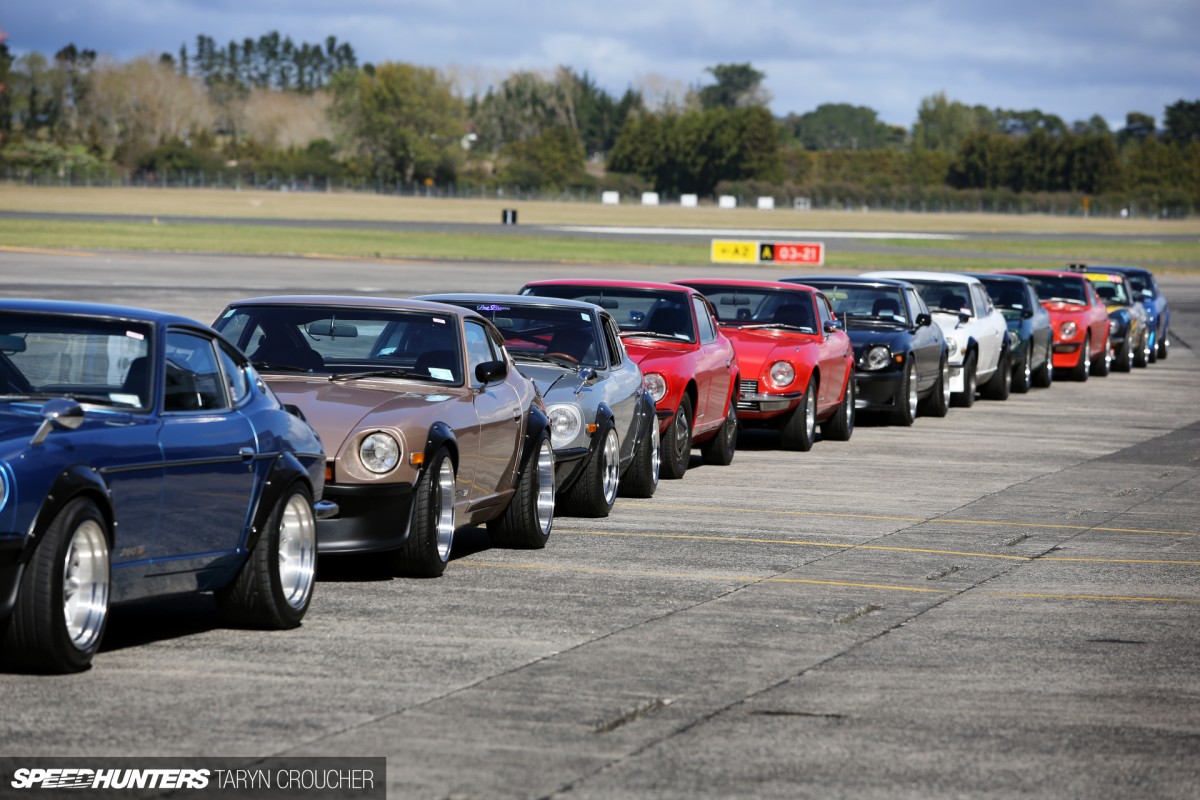 We'd been invited to a special get together at the Whenuapai Air Force base, hosted by the Z Club of New Zealand. There's a huge knowledge base within the club's online community that has played a huge part in helping us complete Project Z, so we weren't going to miss the opportunity to meet some of the faces behind it.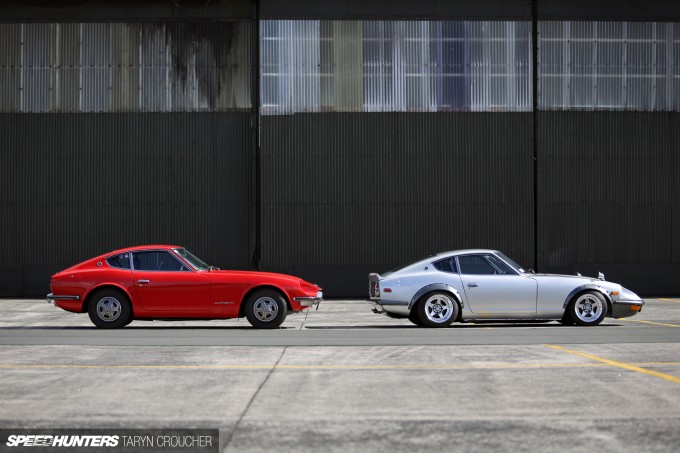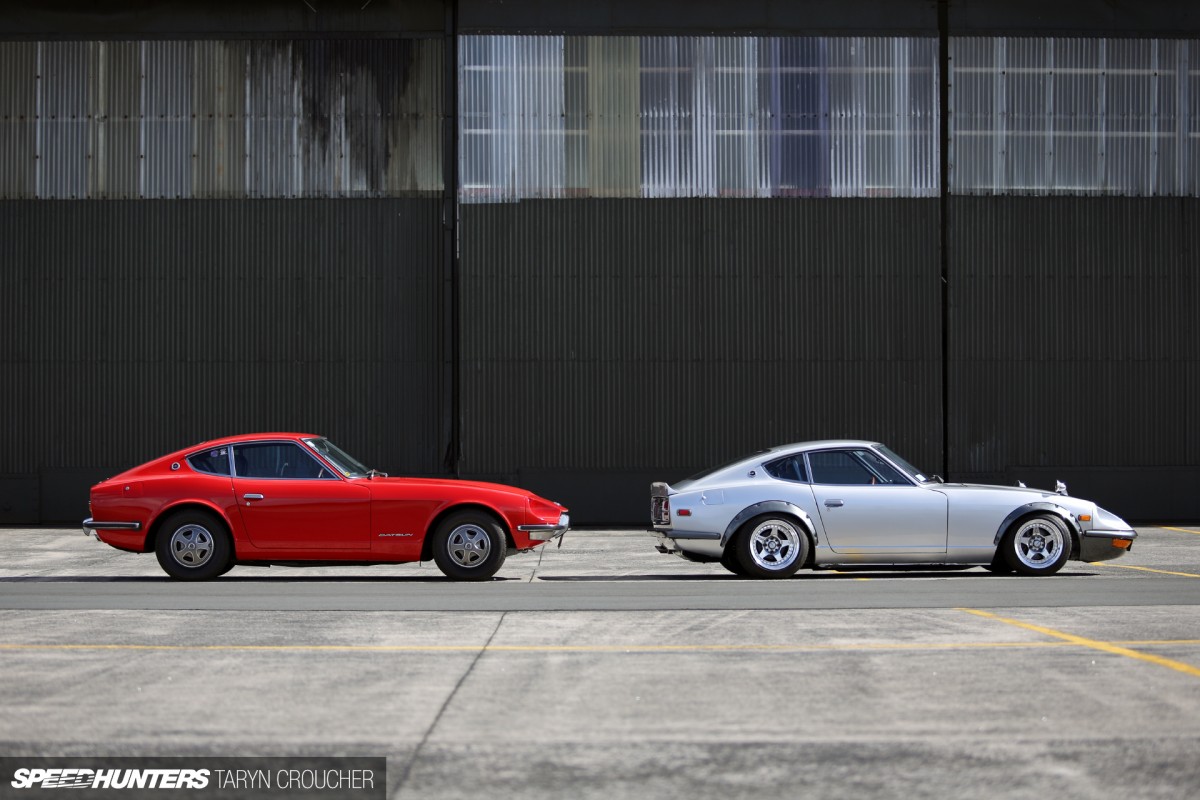 One of my favourite cars was this immaculate 240Z in perfect restored condition. It even had the original wheels which I don't think I've ever seen on an S30 here in New Zealand! The above image reminds me of those 'spot the difference' challenges in children's books where you had to count how many differences you could find between two pictures. How many can you spot?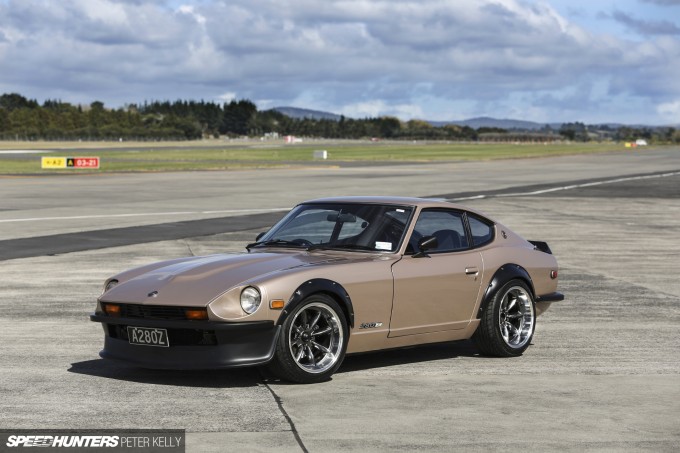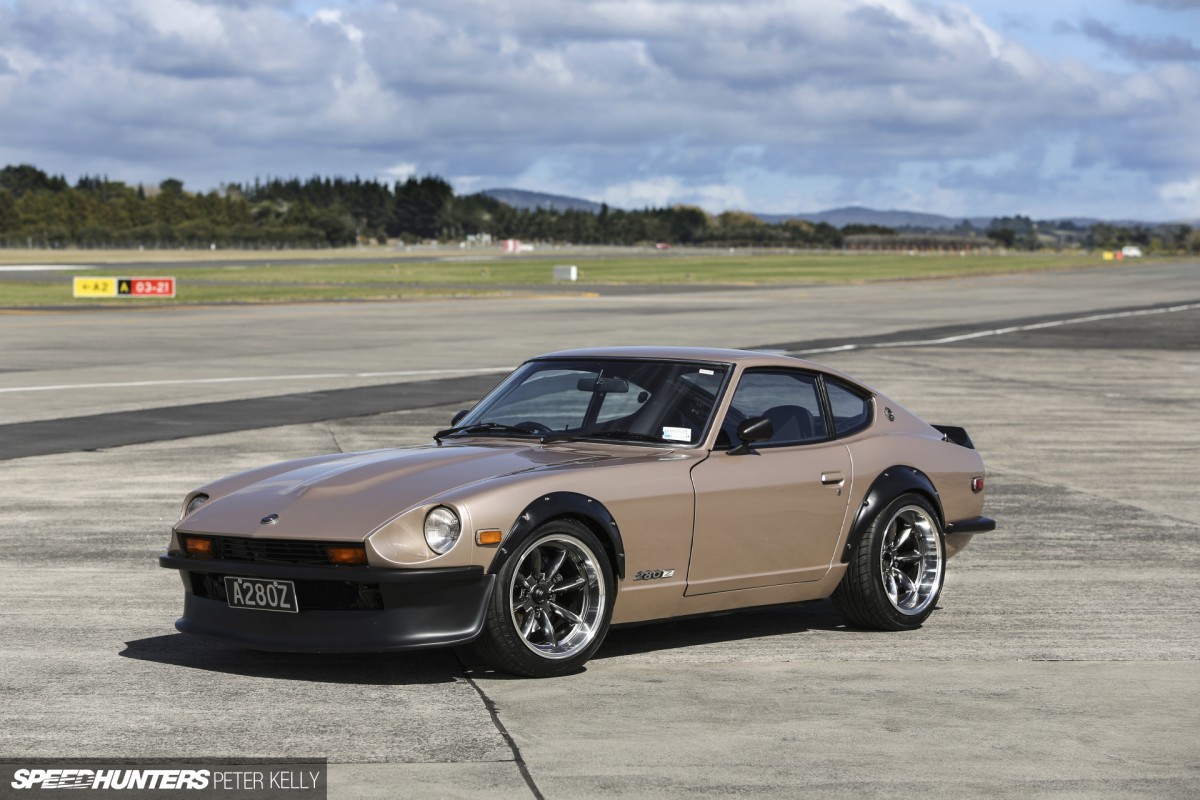 Here's a better image of the 280Z we were following before. That's right, it's an American import as well, (although it's been converted to RHD), and it's quite possibly the only other S30 in the country with a 280Z badge. Interestingly enough, this 280 has also undergone a full motor rebuild and has been converted to carbs – although with 44mm Dellorto carburettors instead of Mikunis. I'm really digging the contrast of the flat black front air dam, flares and bootlid spoiler against the pearlescent pale bronze paint.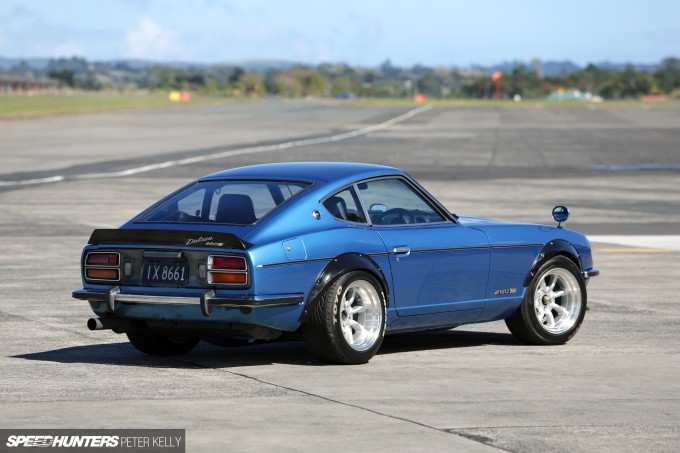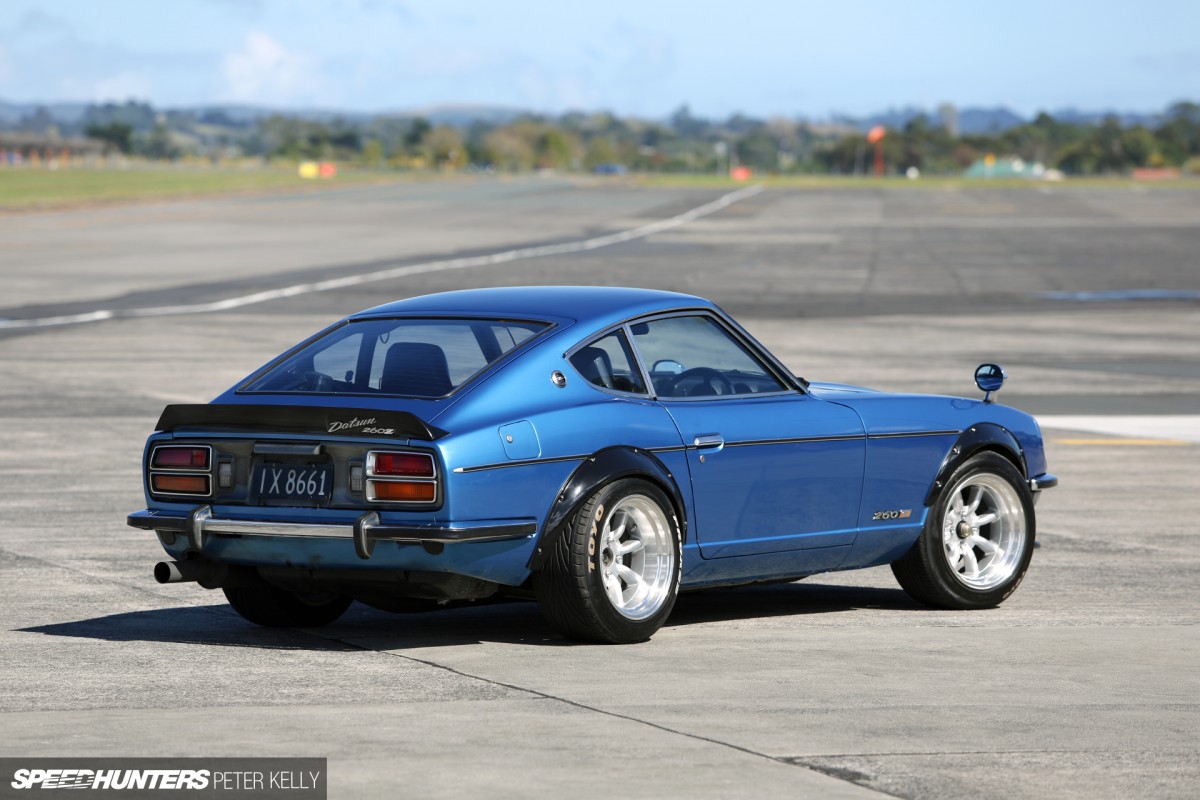 This 260Z on RS Watanabe wheels was just another of the many clean S30 examples that showed up. I'm such a sucker for the raw ZG-style flare treatment, and how rad is that retro factory trim?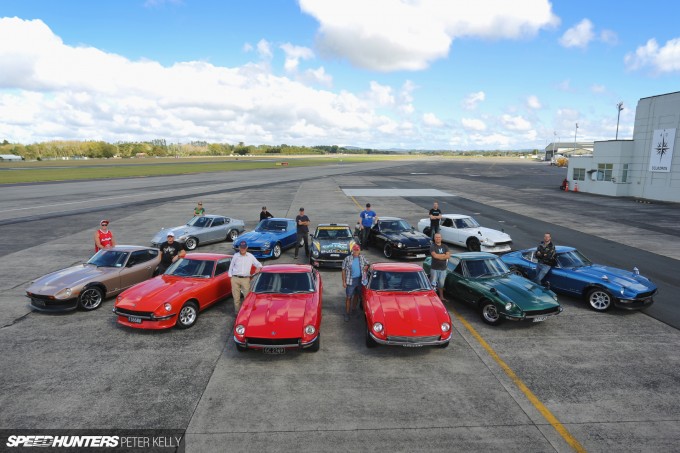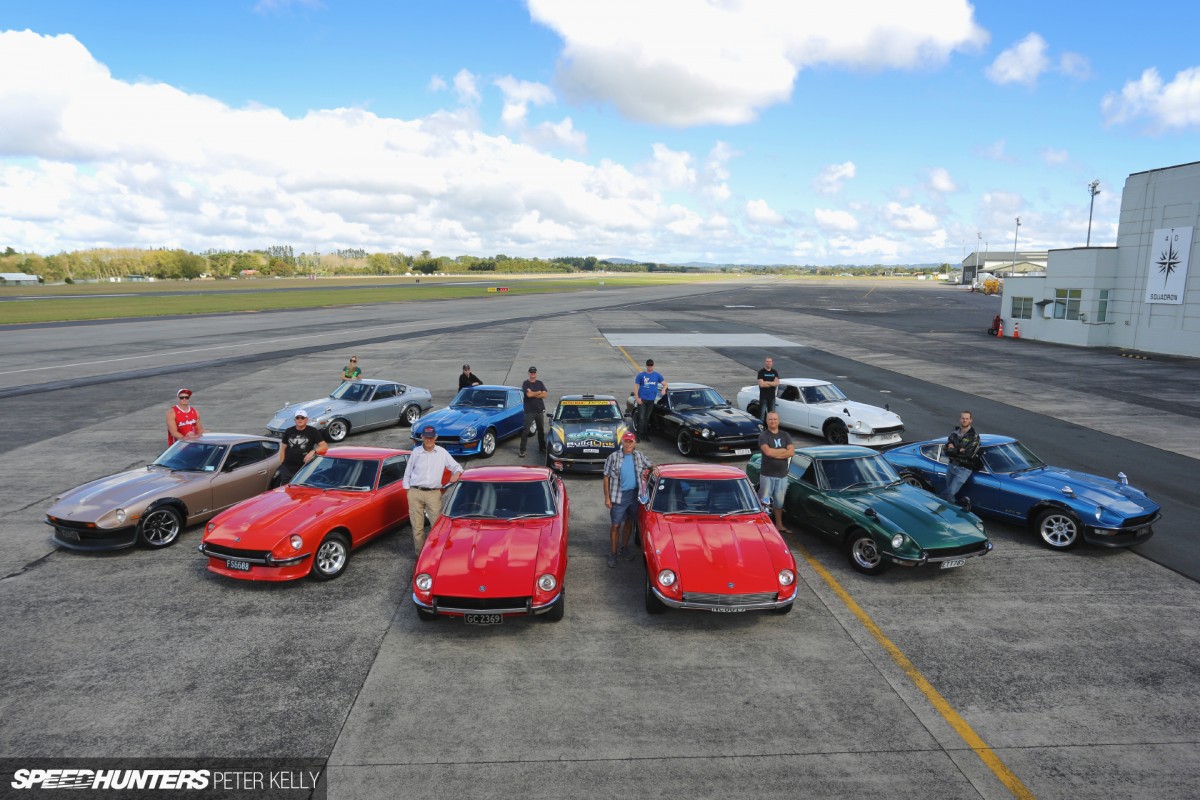 It was so great getting to meet some of the Z Club members and it was even cooler that we were all from different generations. Remember what I was saying before taking part in team sports? Well, I still suck at those, but at least now I can say that I belong to a team of rad old school Japanese muscle car enthusiasts. I wish I could've somehow told my eight year-old self that when I was getting teased for not being able to catch a softball!
Saying Goodbye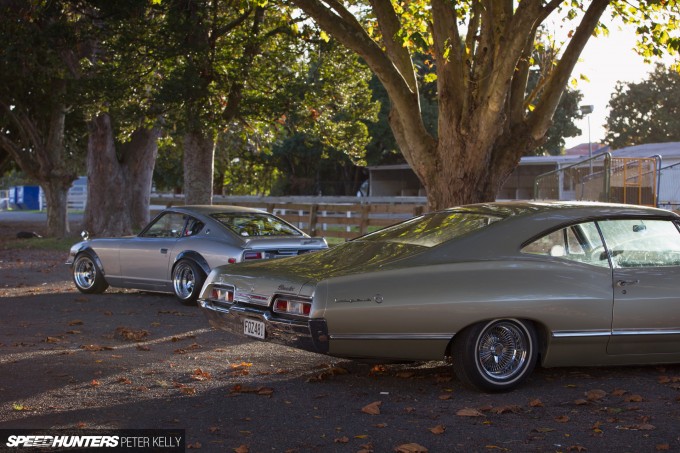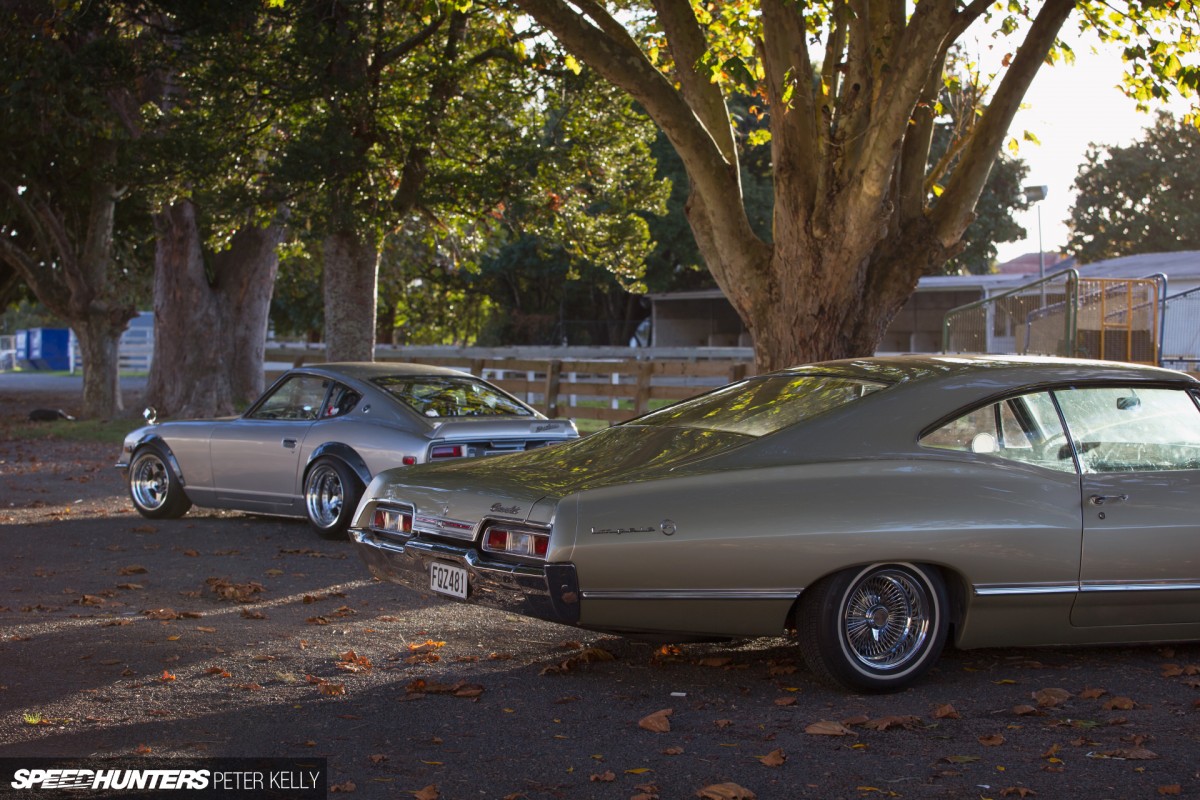 Shortly after that weekend I had to jet off to Sweden for a quick Speedhunting trip, and while I was away I received some startling news. The boss of one of my close friends had made my husband an offer to buy our '67 Chevrolet Impala, and even though we weren't considering selling it at the time, it was still an offer that we couldn't turn down. Ten days after I got back to New Zealand, the car was gone. We'd had the Impala in our ownership for more than four years, but that didn't feel like nearly enough time. Worst of all, I was left heartbroken by the fact that we never got to drive both of our cars together at once.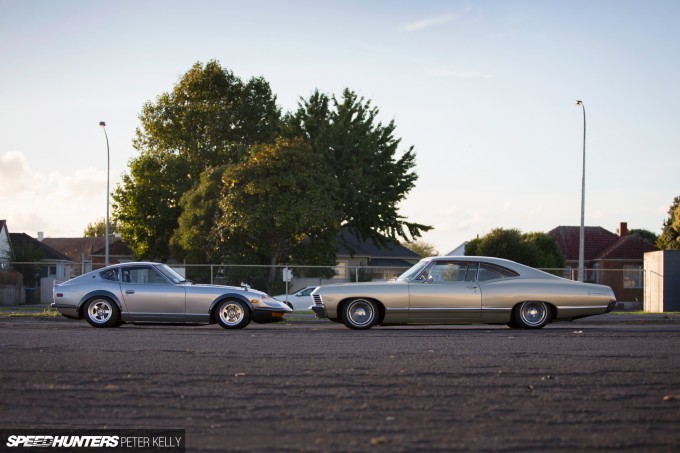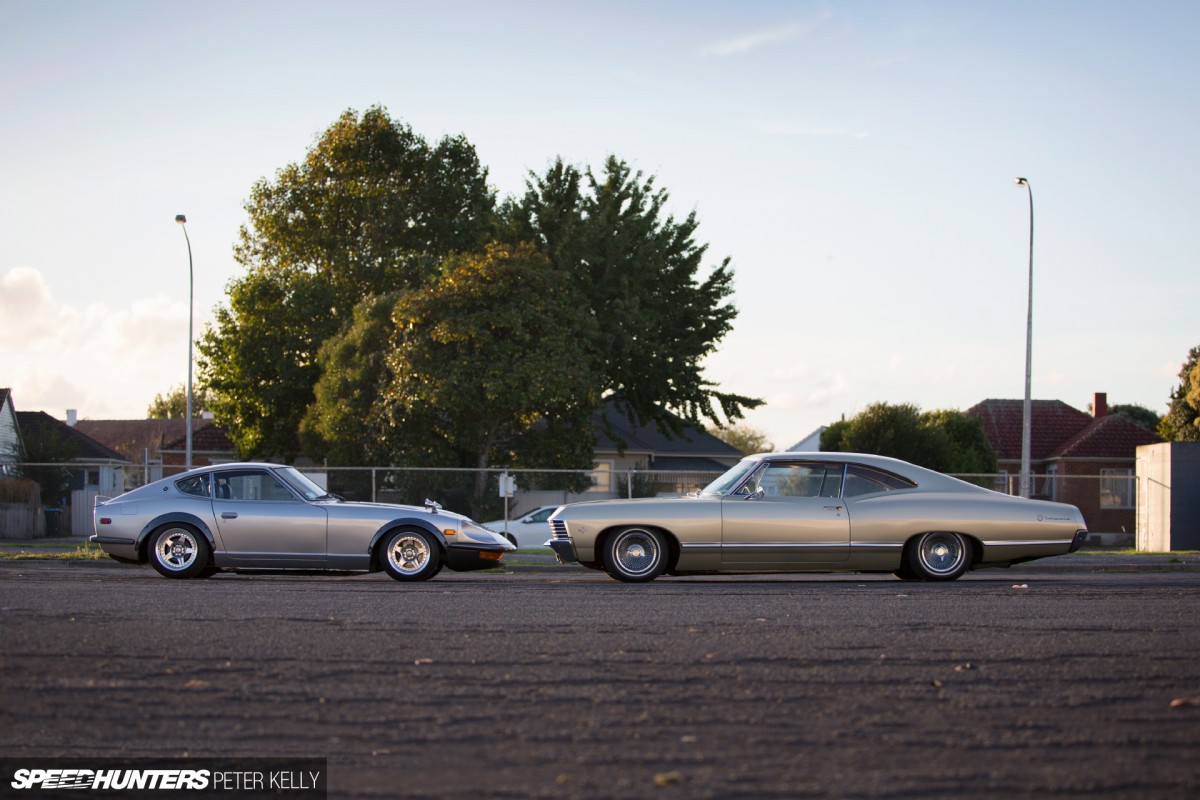 We rebuilt these cars together, restored them to their former glory when they would've otherwise been left for rusting scrap. They've left us out of pocket, stranded on the side of the motorway many times, and drenched in freezing water and paint with gearbox oil all through my hair. But the moments I've spent working on these cars with my partner have been some of the most special moments of my life, and I wouldn't have things any other way.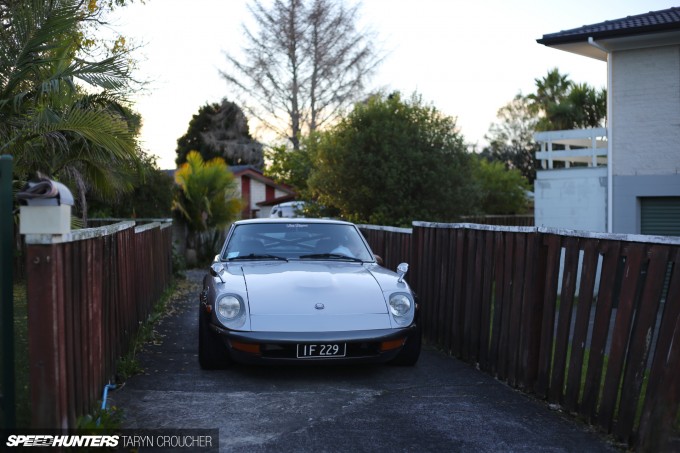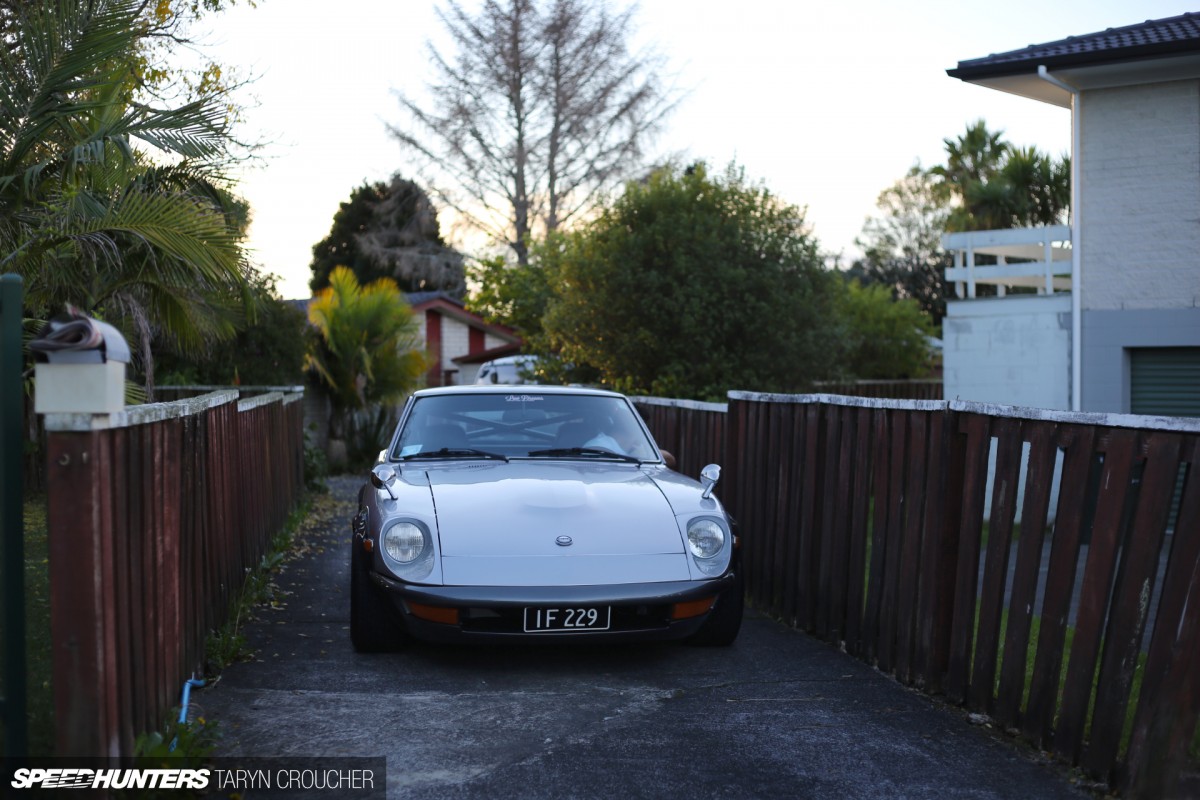 Those that aren't 'car people' probably won't get it. My friends and family members that aren't petrol-heads still smile and support me, but I know they don't understand me like you Speedhunters readers do. Saying goodbye to a beloved project car isn't easy, but for us it was a sign that helped us make a decision that we'd thinking about for a long time. At the end of last month we packed up all of our belongings, moved out of our flat, and reluctantly put the Datsun into storage with a trusted friend.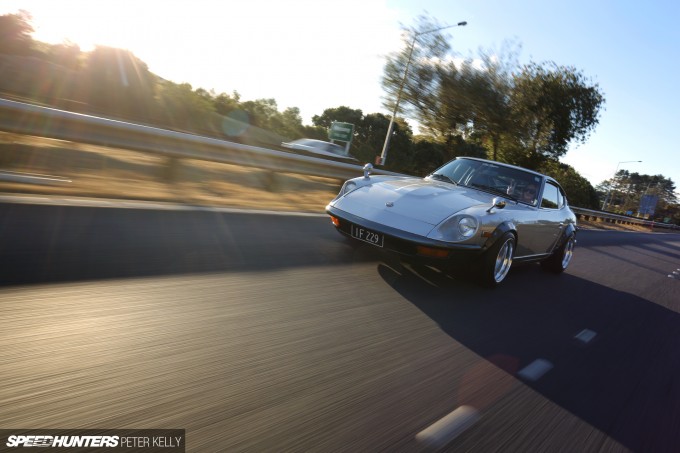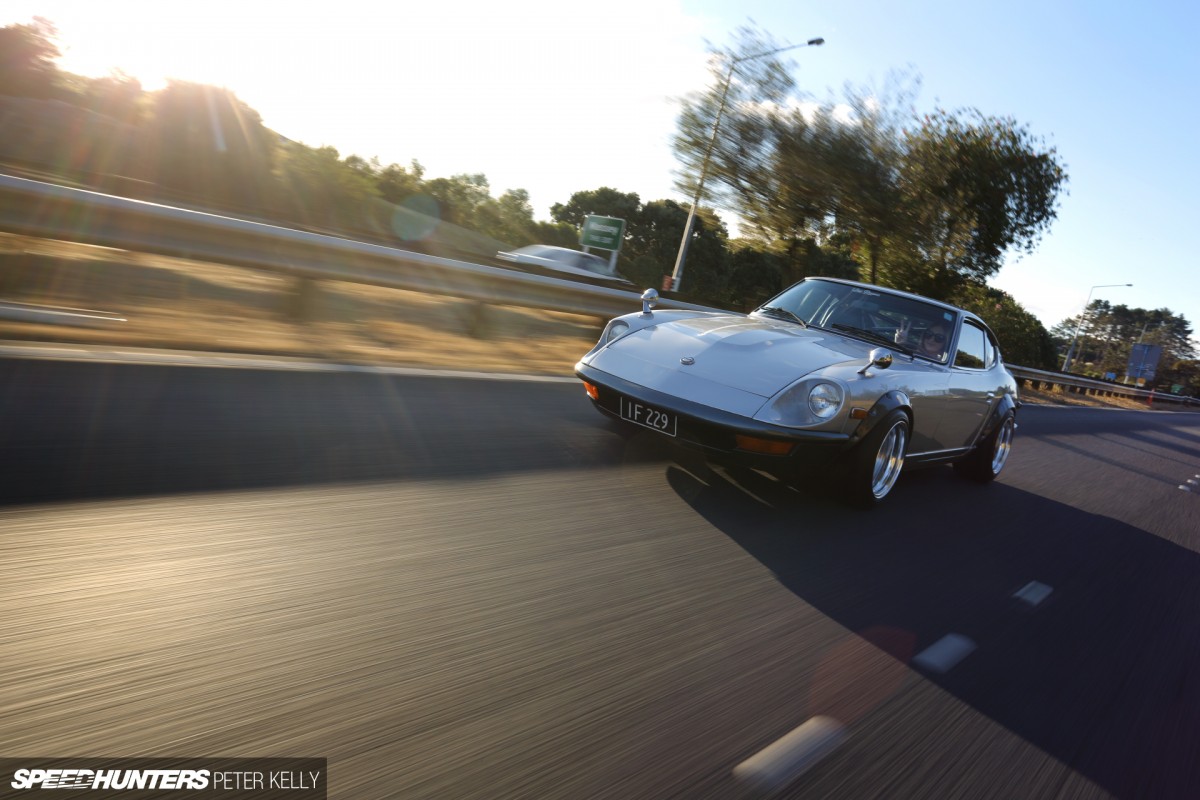 New Zealand has been good to me, and I love it more than anything. But the automotive wanderlust bug had already bitten me, and there were new and exciting automotive worlds out there, just waiting to be discovered. I knew that if we didn't leave right then at that moment, I might never get to experience them. We've been in Tokyo for a month now, and in two week's time we'll be covering the much anticipated Gatebil Rudskogen festival in Norway. After that, who knows… Maybe a trip to Switzerland to shoot some epic hill climb action? Or perhaps a trip to a certain 20.8km race track in Germany…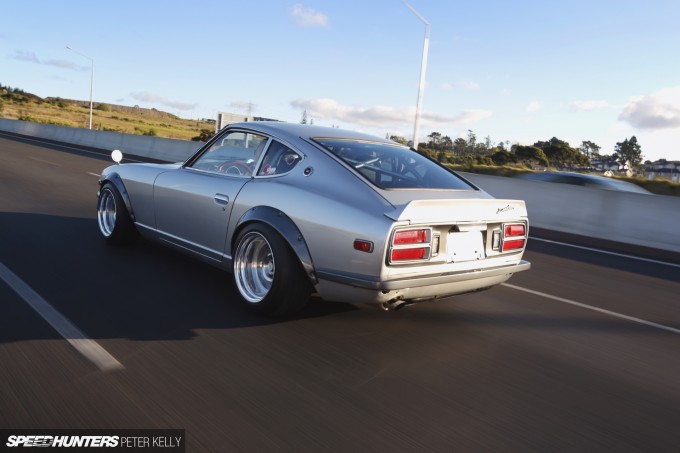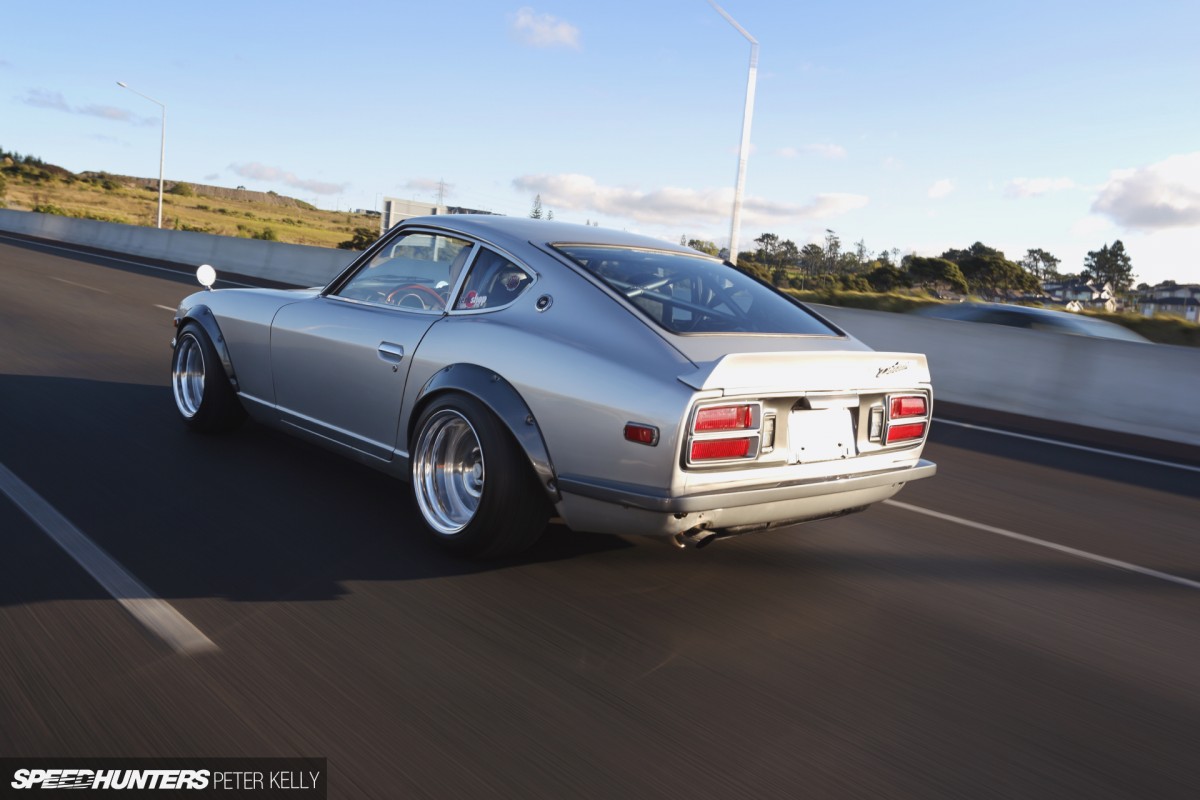 To be honest, I'm not sure when – or even if – I'll return to New Zealand to live. But I'm confident that wherever my travels take me, eventually the Datsun will be coming along with me for the ride. Watch this space…
Taryn Croucher
Instagram: taryncroucher
Twitter: @taryncroucher
taryn@speedhunters.com
Additional Photos by Peter Kelly
Instagram: @pedey_kenmeri_creative
Cutting Room Floor