Where did you get that?
Modifying a new car can be pretty nerve-racking. Sure, you're creating history as you do so, but often that means altering brand new and expensive metal in the process. This is nothing new of course. Customisers like Gene Winfield and George Barris have been doing it for decades, and it's easy to forget that those '50s sleds we love nowadays had that new car smell once upon a time. So modifying an older car must be easier right? Sometimes yes, of course it is. There can be less coin involved for one, plus nature and time might have done some work for you already. But then there's the history you're playing with. That alone cannot be replicated, so you have to think very carefully because it's not like you can go and buy it back.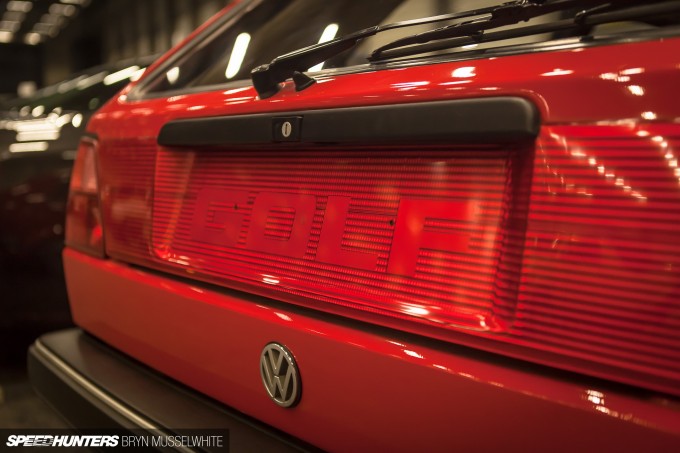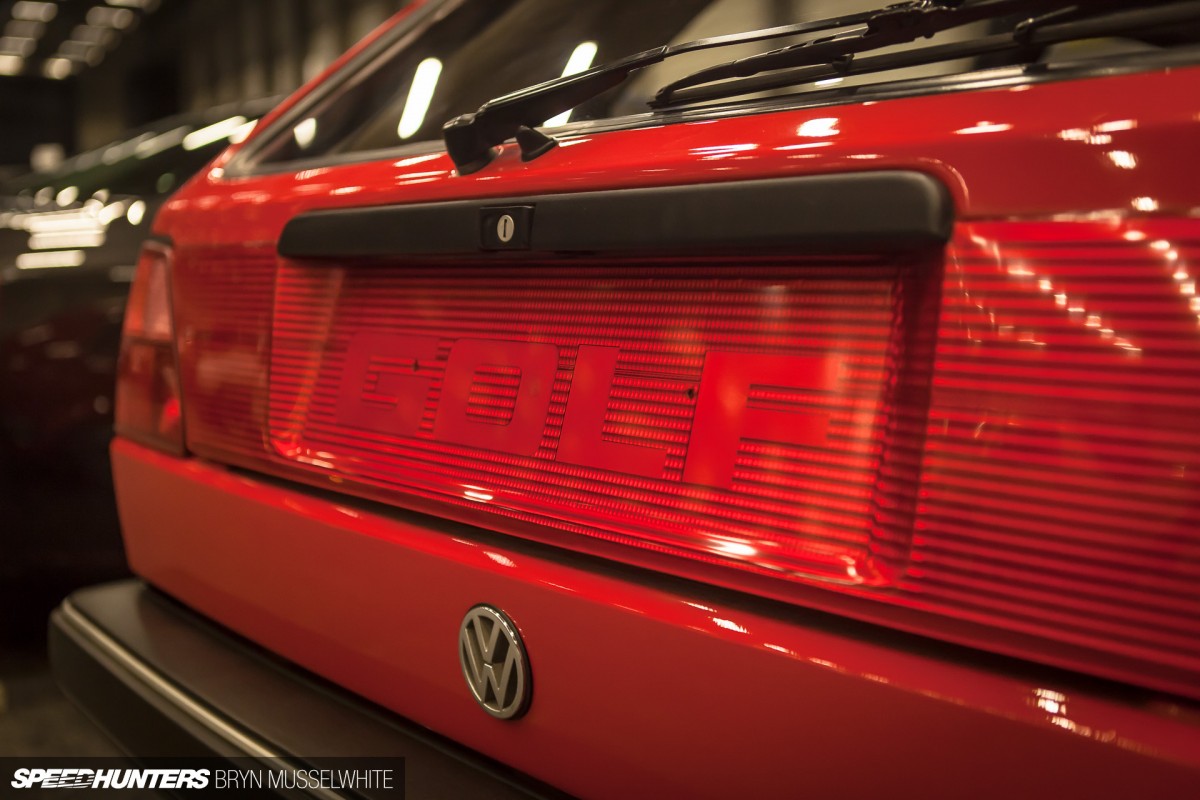 For those reasons, whenever I look at an older modified car – and call it what you will: retro, classic or the more familiar youngtimer as they're referred to in mainland Europe – it's always with an equal sense of respect to a newer build that's been heavily invested in. This aftermarket bootlid trim for a Mk2 Golf for example; where did it come from? Had it been sat on a shelf somewhere for 20 years waiting for fashion to loop around and pick it up on the second pass? I couldn't find the owner to ask, but as I wandered around the exhibition hall at the Selected Show in Ghent, Belgium, I became more and more distracted by the older metal.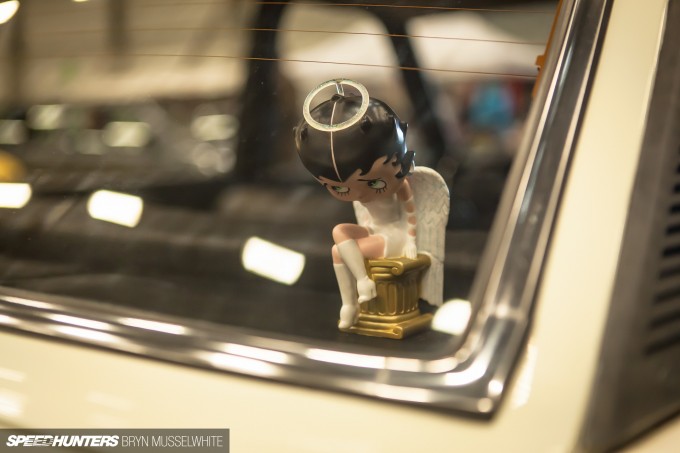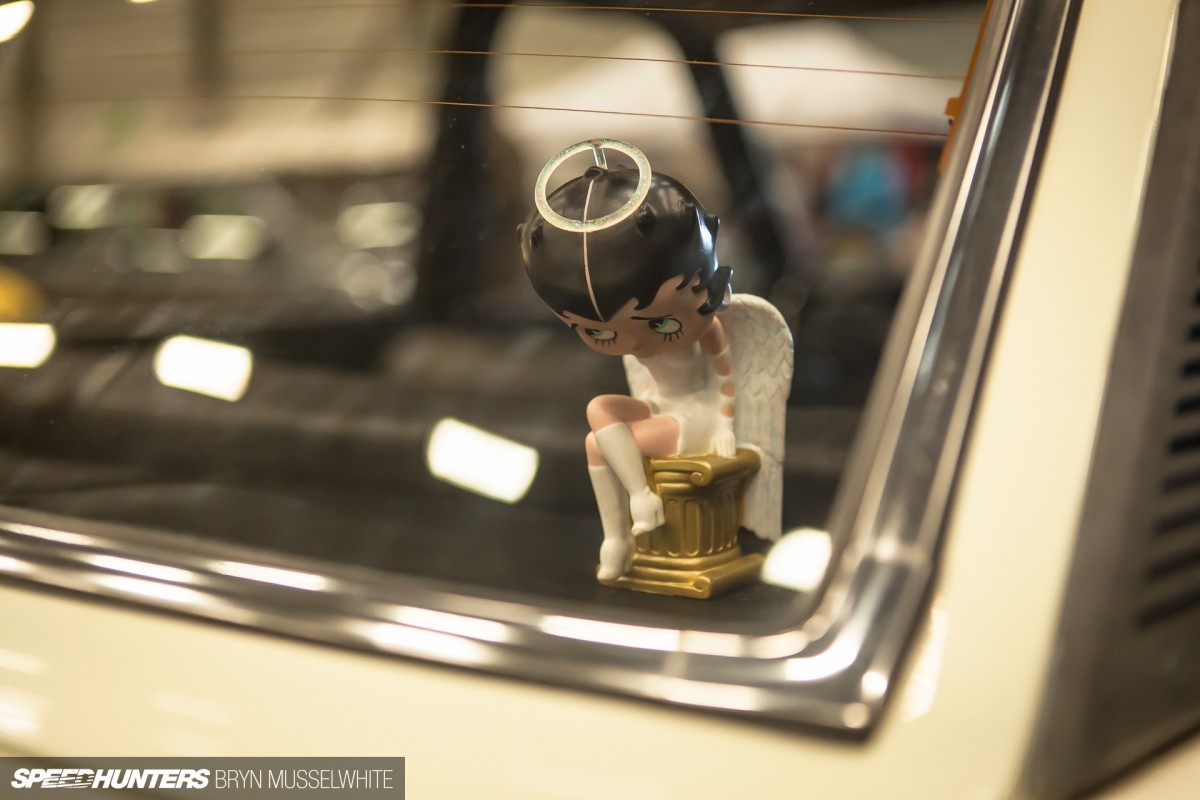 Details like this Betty Boop fallen angel figurine are up there with the Golf trim in my mind. This is symbolic of the kind of anti-establishment treatment of rare classic models that I love discovering. You know, the kind of build that provokes a reaction from the purists.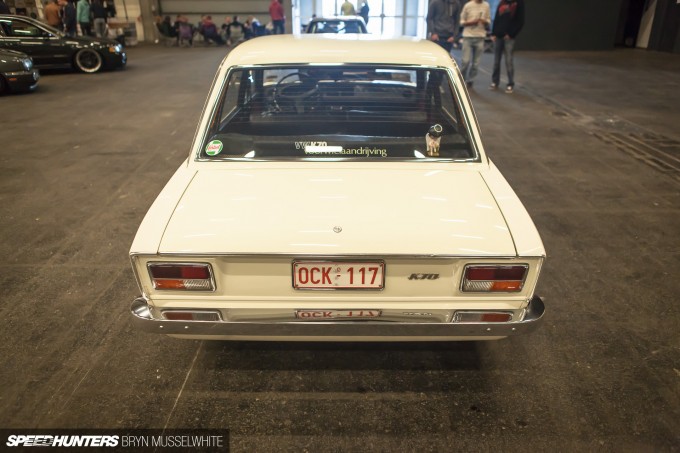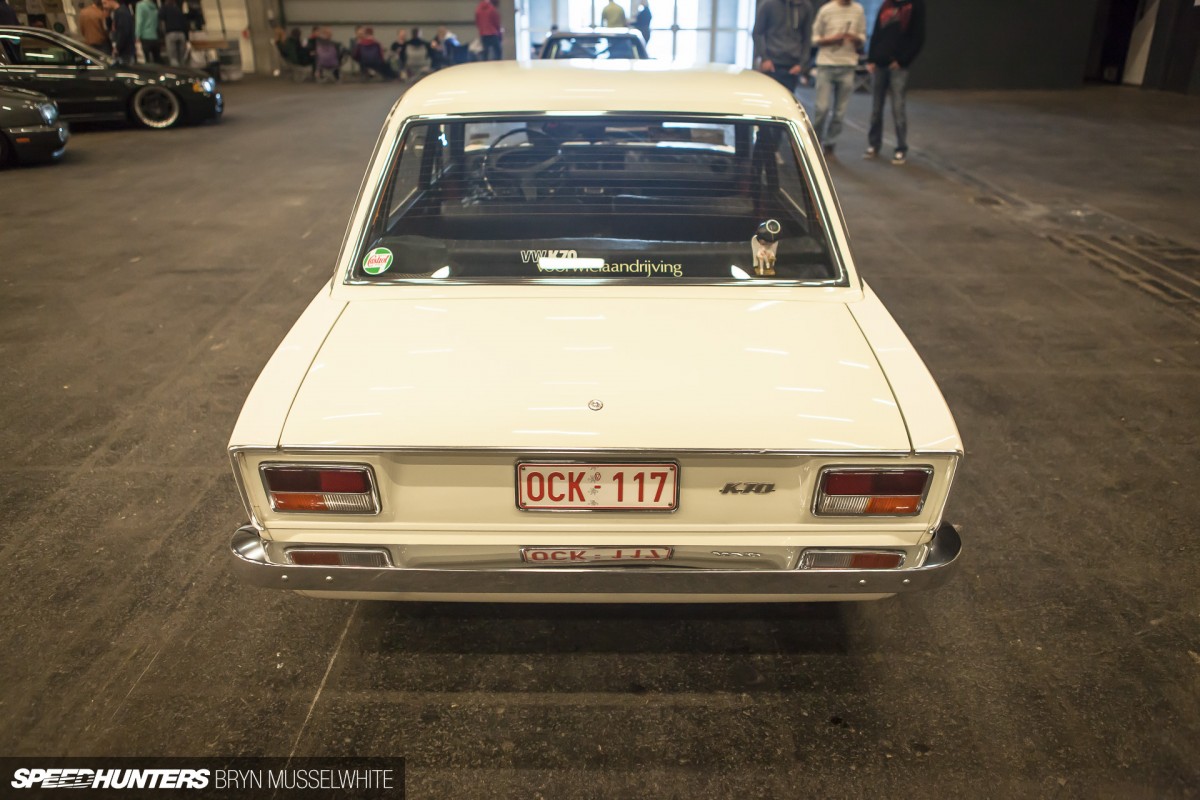 It was sat in the back window of this Volkswagen K70. Originally developed by NSU and incorporated in to Volkswagen when the latter bought out the former in 1970, it became the first watercooled, front-wheel drive model from VW. I guess we could look at it as the funky uncle of the Golf then? Right on!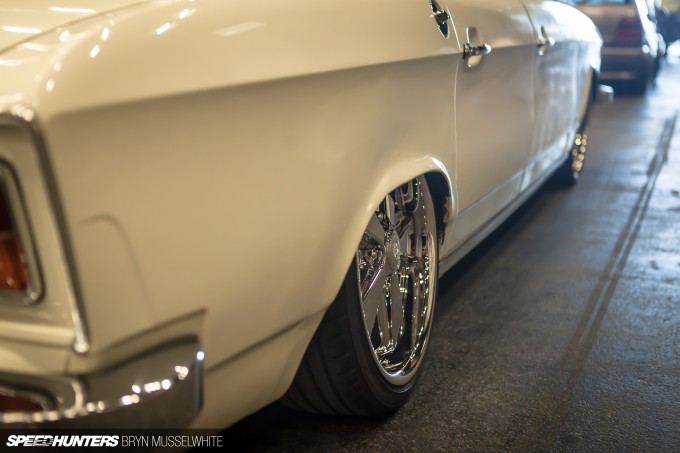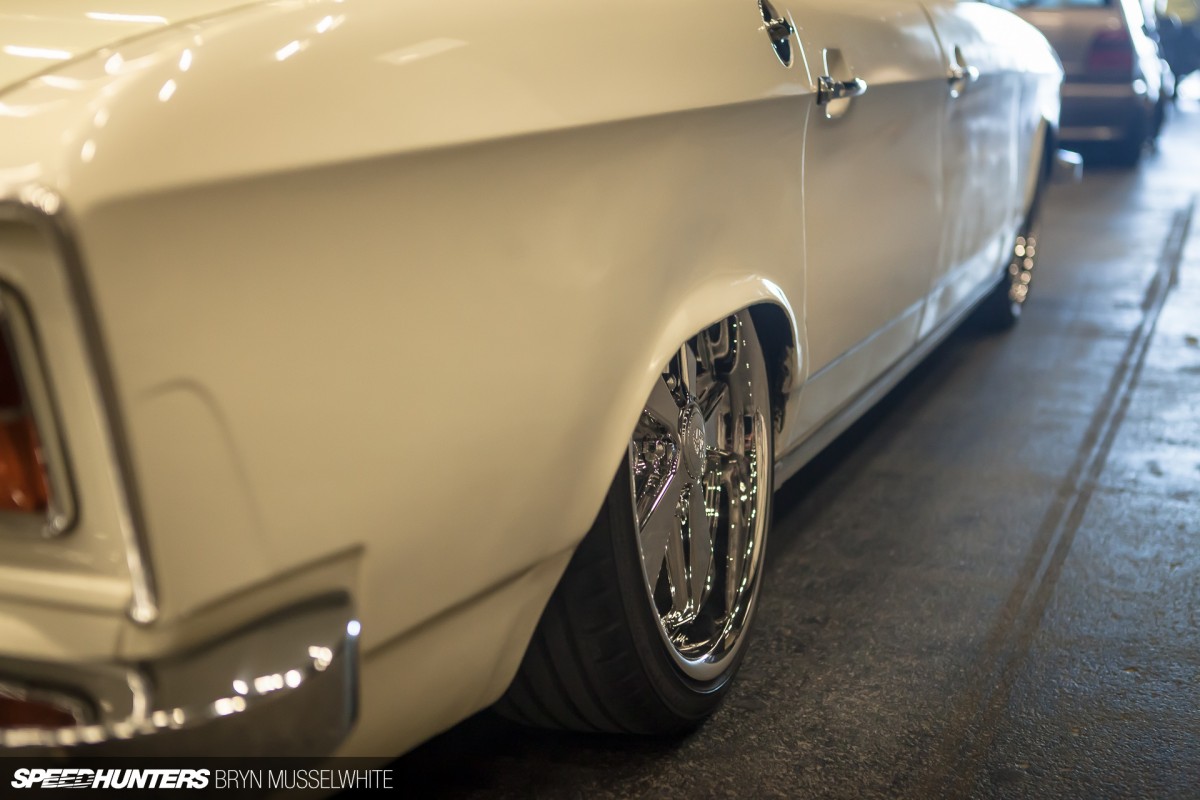 That fact alone makes it fair game for some tried and tested treatment. The thing I love here is the real mix up of the different methodology used by the air and watercooled factions.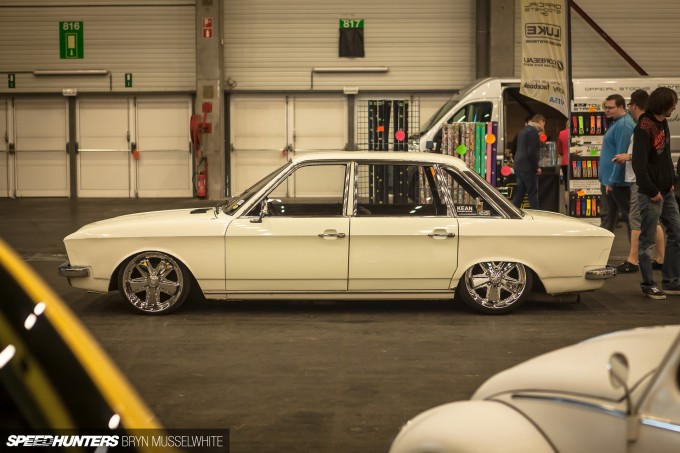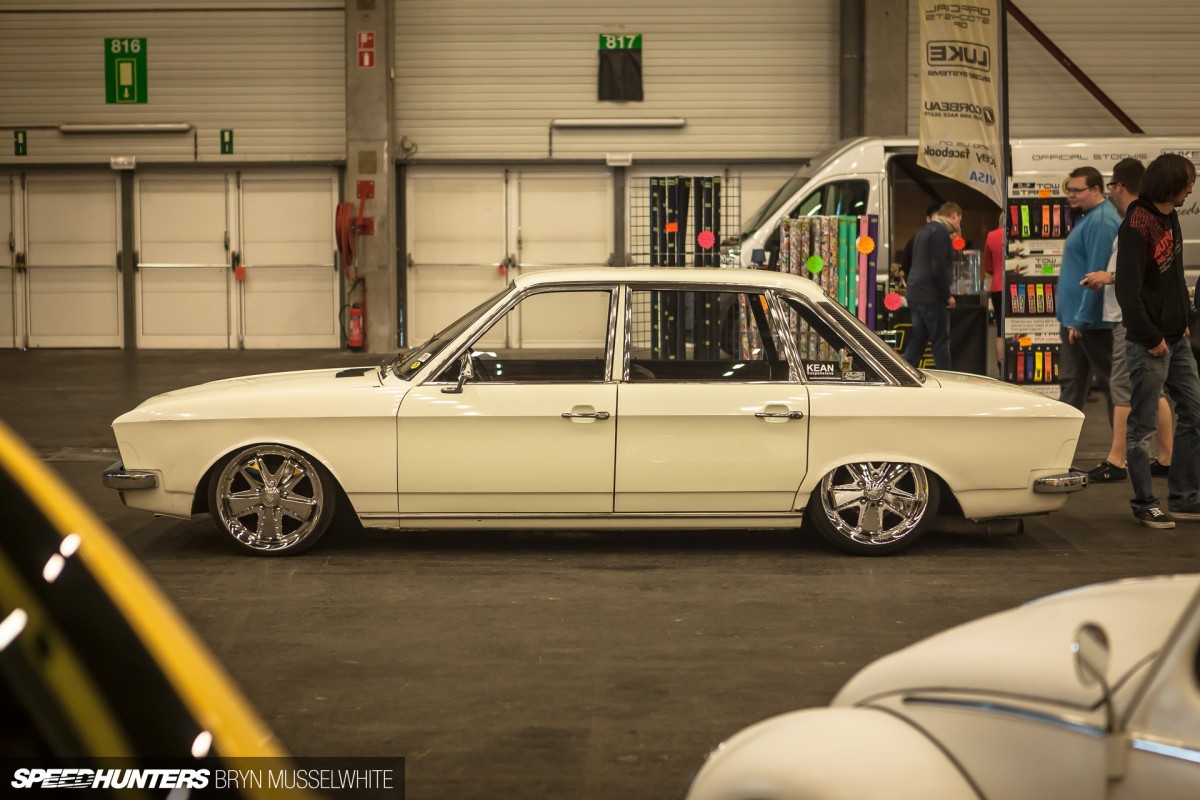 The Fuch/Porsche-style wheels are cool, but in a more modern larger diameter. Like I mentioned in my first post on the event, pretty much everything at Selected was on air. The K70 was no different, which means the underside will stand a chance of surviving another 40 years without being scraped away.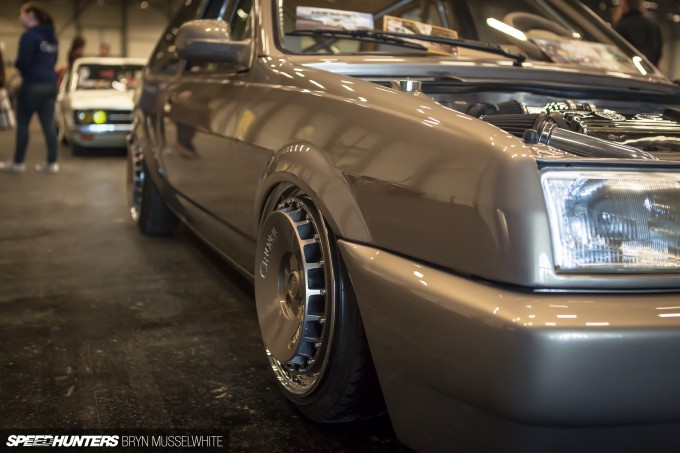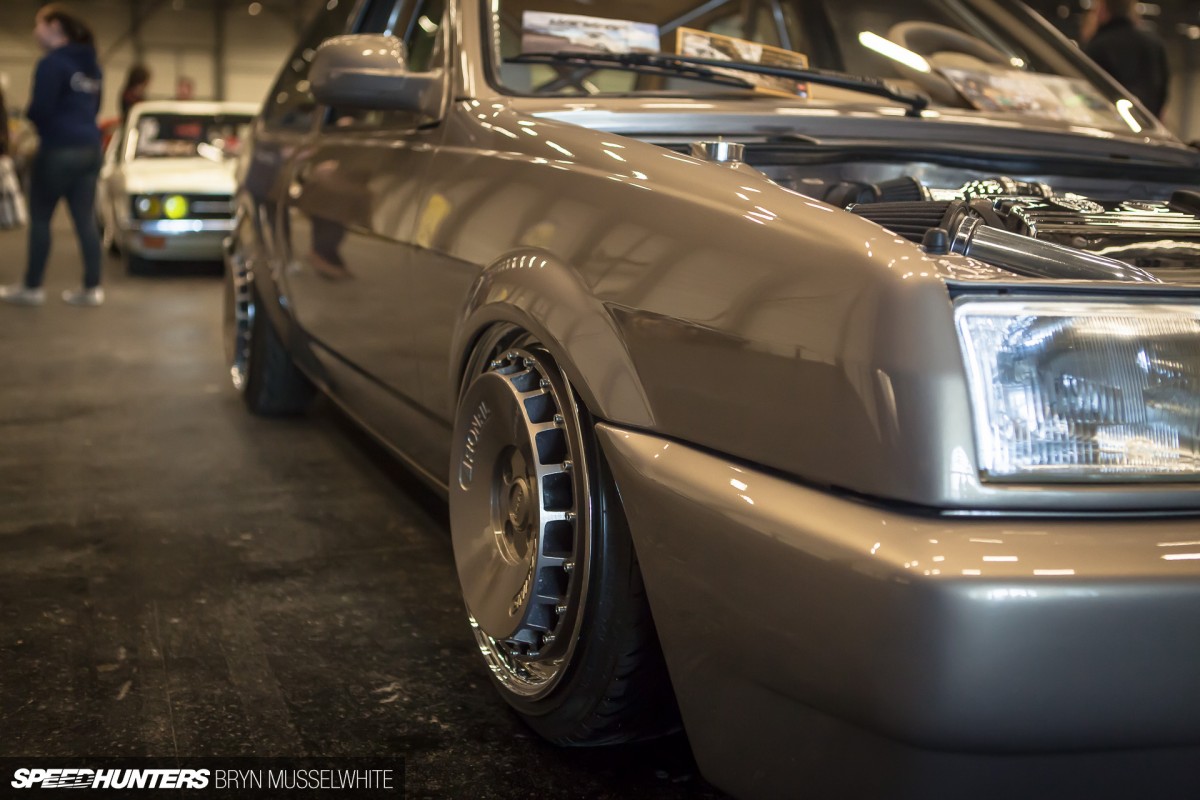 Sat in front of it was a younger Polo of early to mid '90s vintage. We first saw it at Ultimate Dubs last year when Ben and Paddy took in some of the details, such as those beautiful Ronal Racing wheels.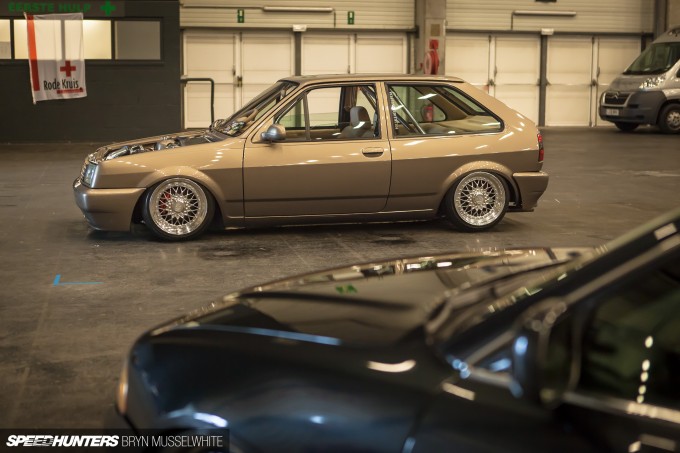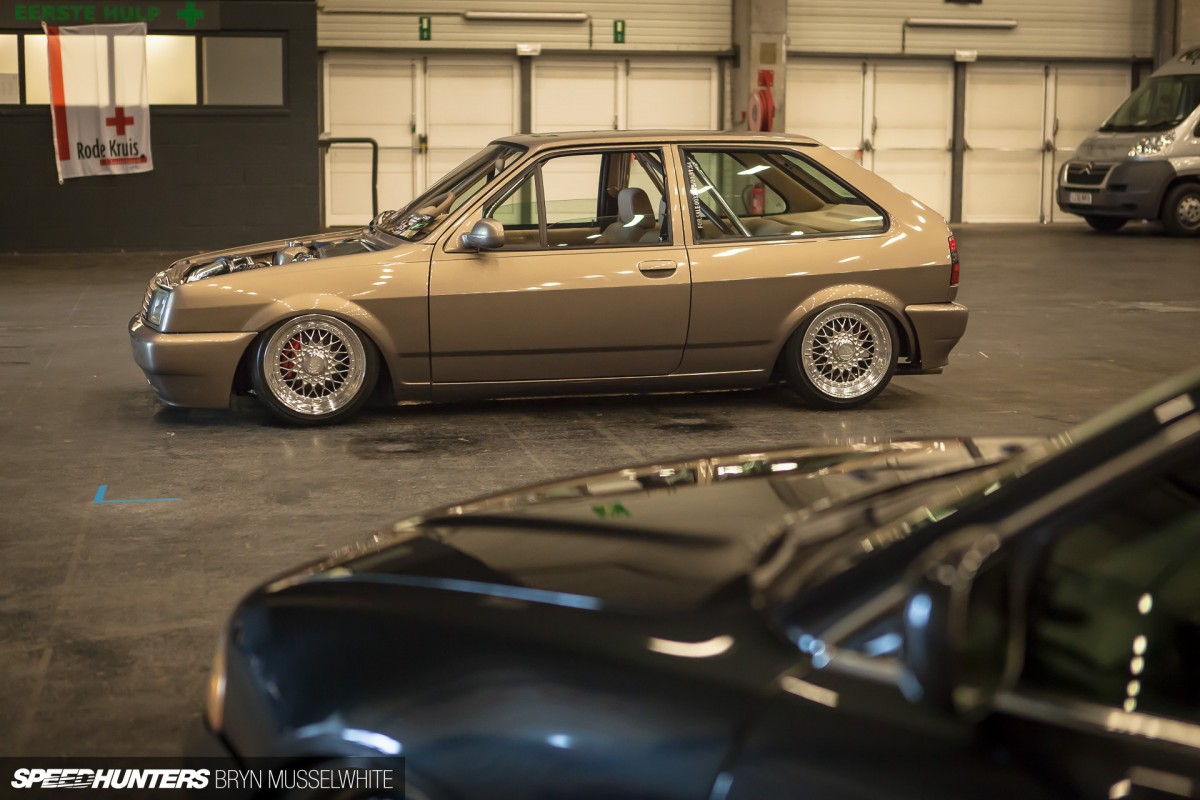 What I can't tell from that article is whether it had BBS wheels on the other side then! With the shaved front side repeaters and smoothed bumpers, this car exudes a real early 2000s feel. It takes me back, and that's a good thing.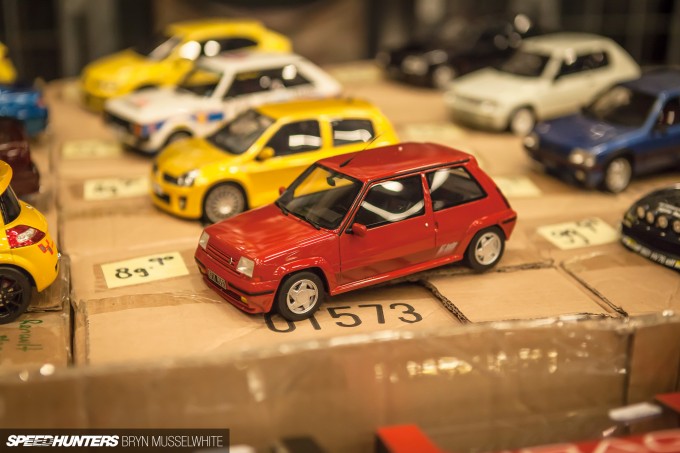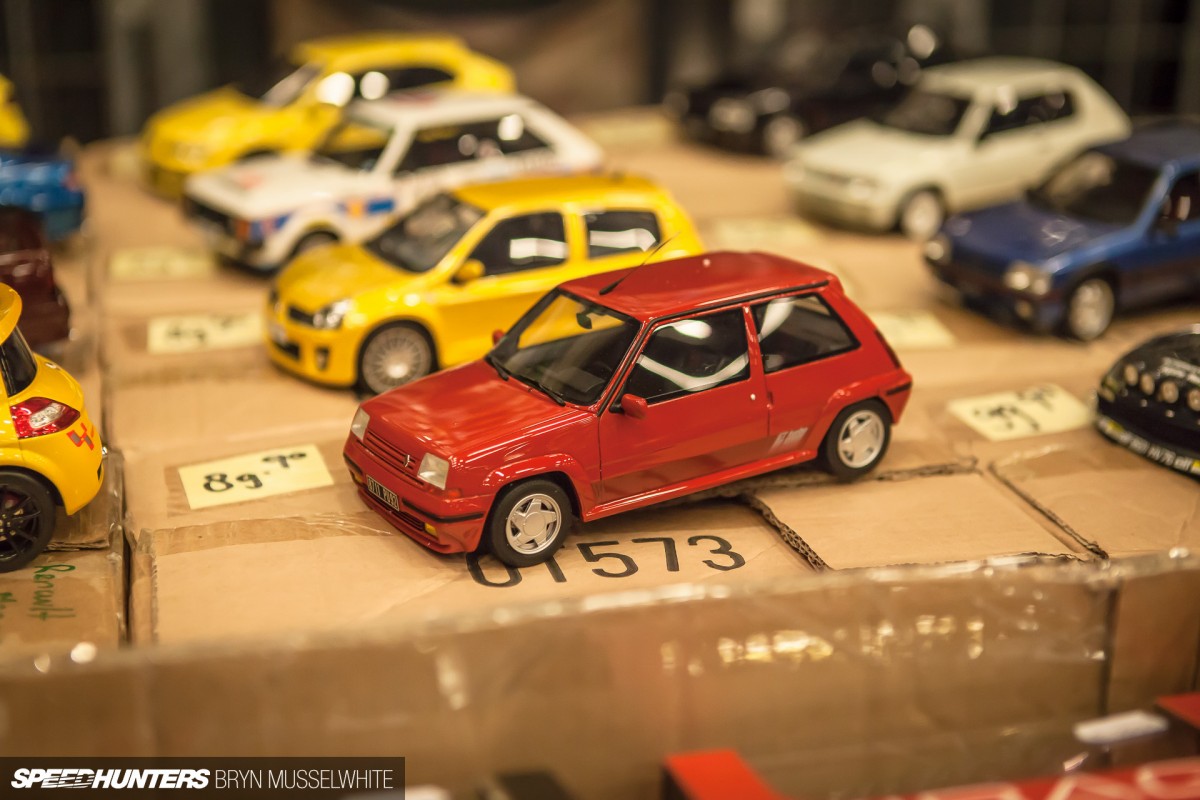 In fact, the more I looked around the show the more I could identify with the sub-culture within. This scale model was too expensive for my taste, but it's an exact replica of the first turbocharged car I ever drove – the Renault GT Turbo. I can remember being instructed to treat it like a hand grenade with the pin pulled out. Oh 115bhp, how I lusted after thee! It might not sound like a lot, but it only weighed 850kg so it was game on as soon as I was alone. Good times all round.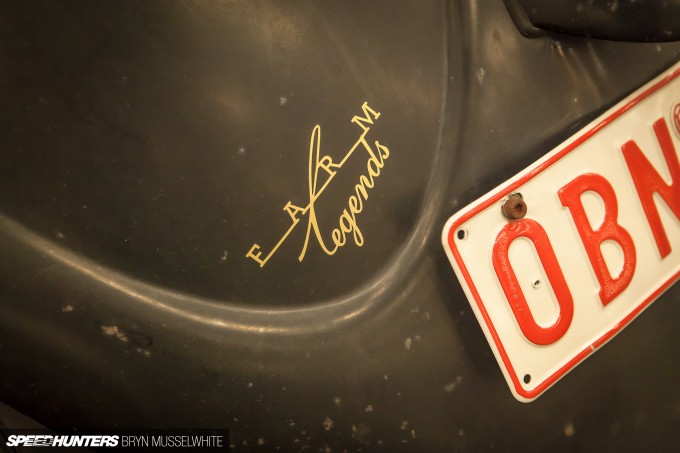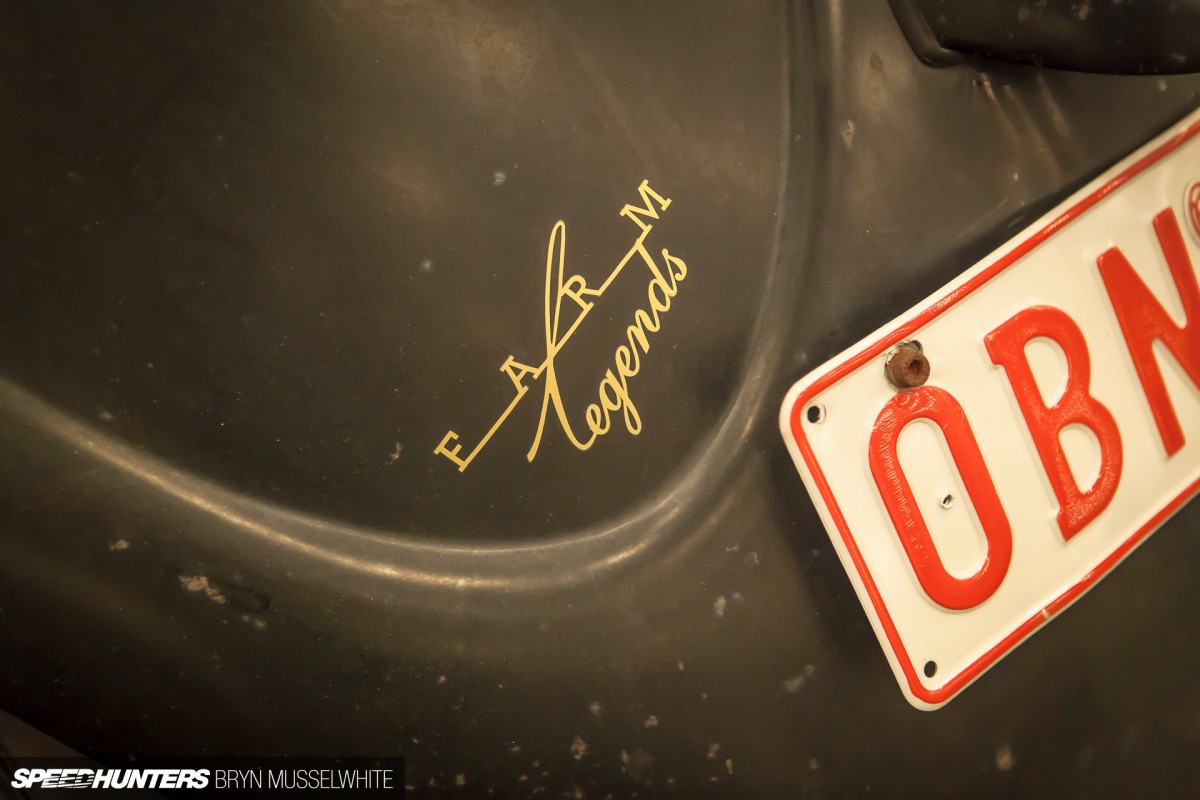 I harp on about them all the time, but it's details that I love absorbing. Take the script on this Beetle deckled for instance. It's derived from an original Karmann Ghia badge, but is almost unnoticeable and kind of obscure unless you recognise its origins. Maybe this sort of thing is lost on most people here?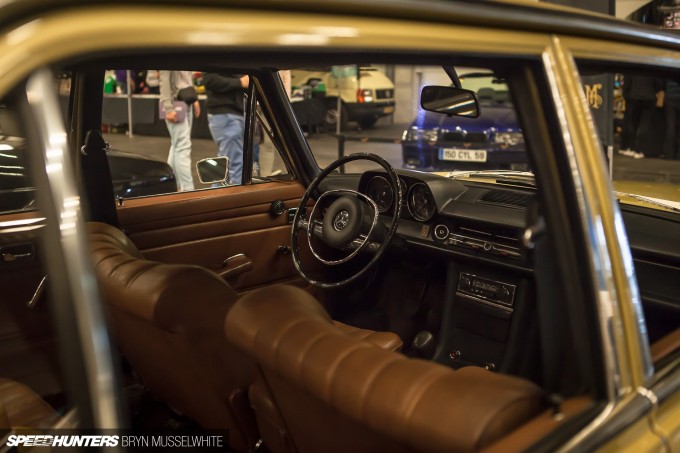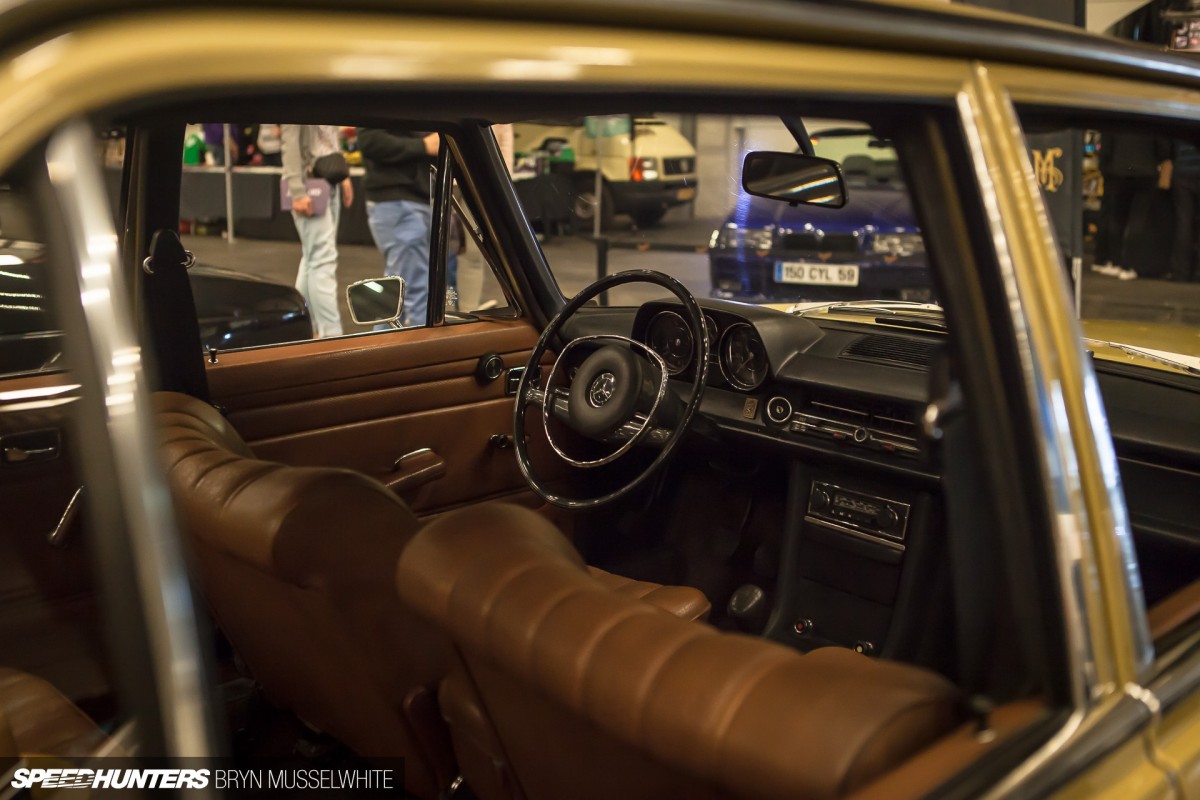 Then there are the things you should just leave alone. I wonder if that's the real key to the retro scene; what you don't touch rather than what you do…
Don't touch my body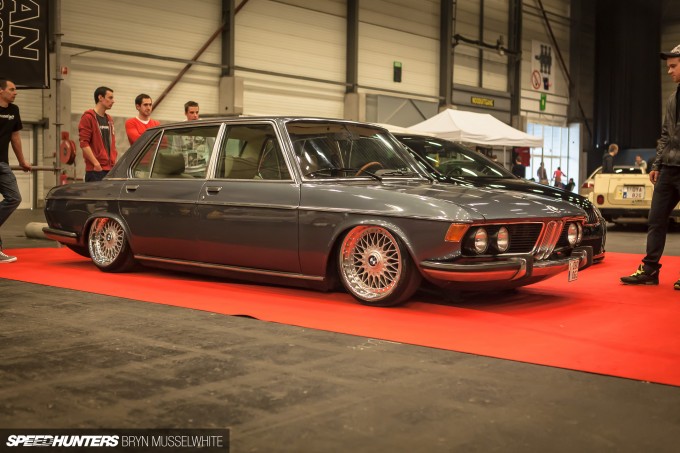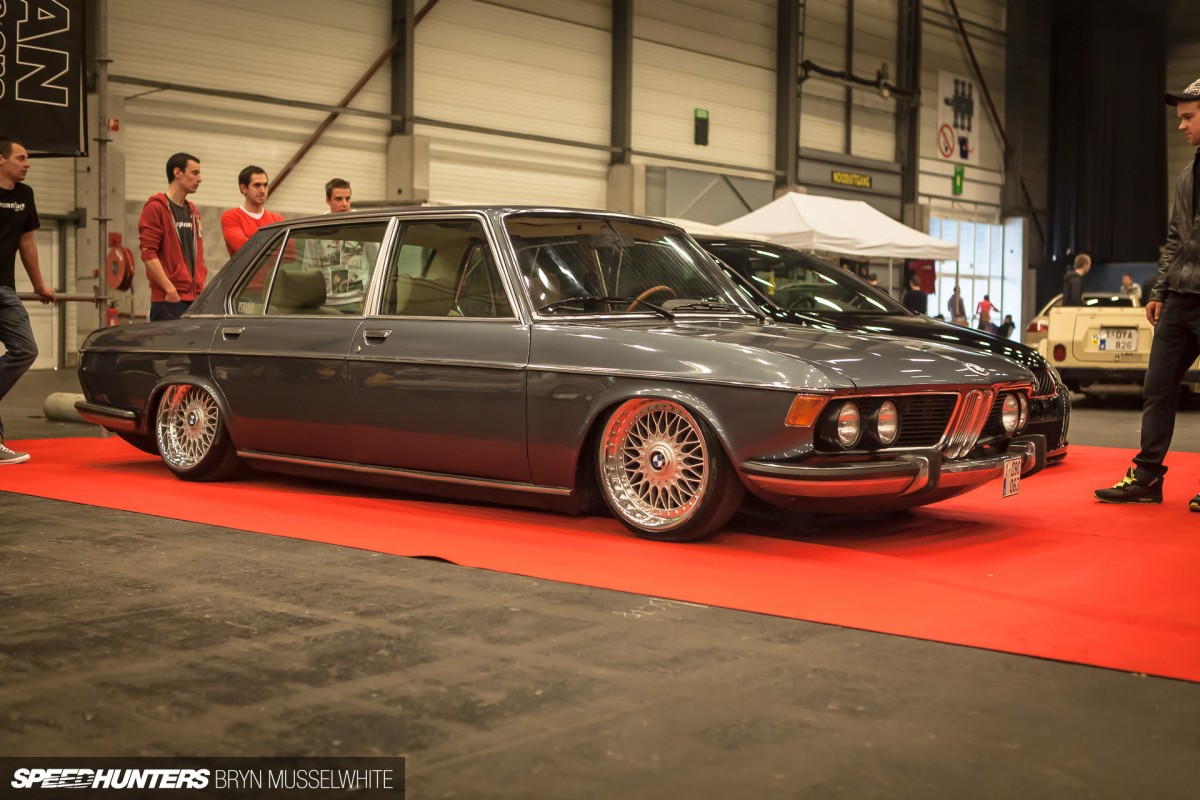 This 1976 E3 3.0 was a stand-out example for me; a few choice modifications brought together for maximum impact. The BBS RC wheels were original fitment on the front of an 8 Series and the air suspension perfectly accentuates the long lines of the body, which in turn makes all the glass seem even bigger and pillars thinner. I'm not going to say a great deal more because I shot it for a feature straight after the show finished. Suffice to say, it rocked!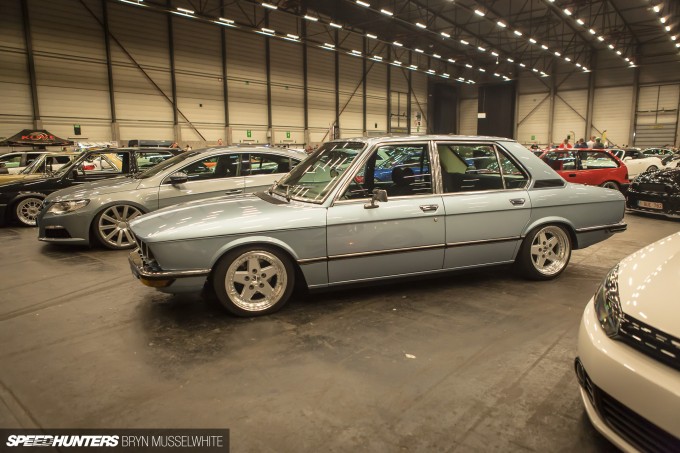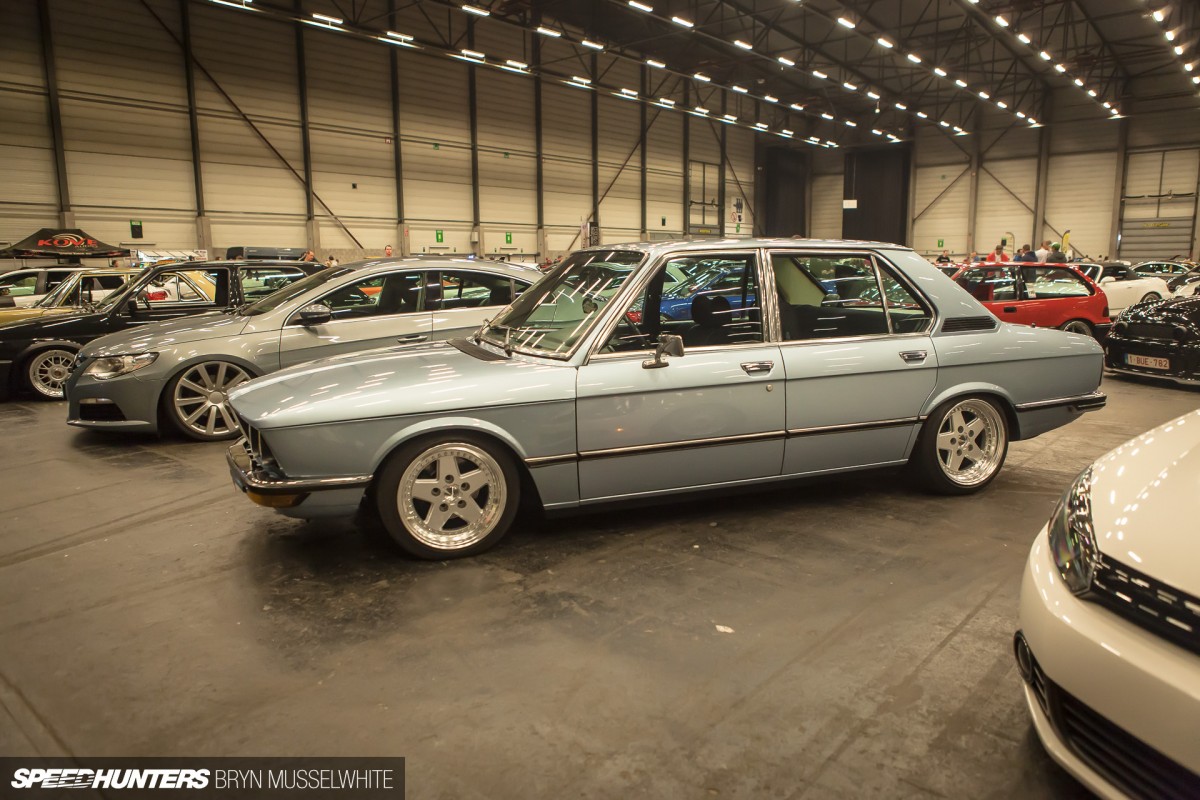 A little lower down the pay scale, but just as cool, was this E12 model from the late '70s. BMWs of this age can rust like a Lancia given half a chance and they're also on the cusp of drying up as one-owner cars. If you bought one of these new, you probably would have been in your 30s or 40s, maybe older, and they're getting on for 35 to 40 years old now.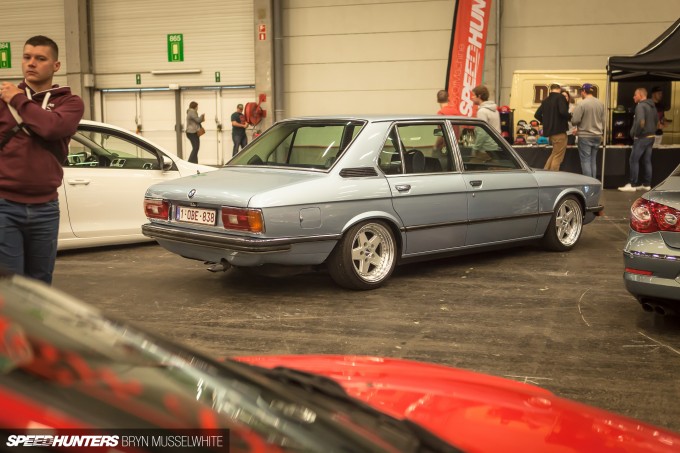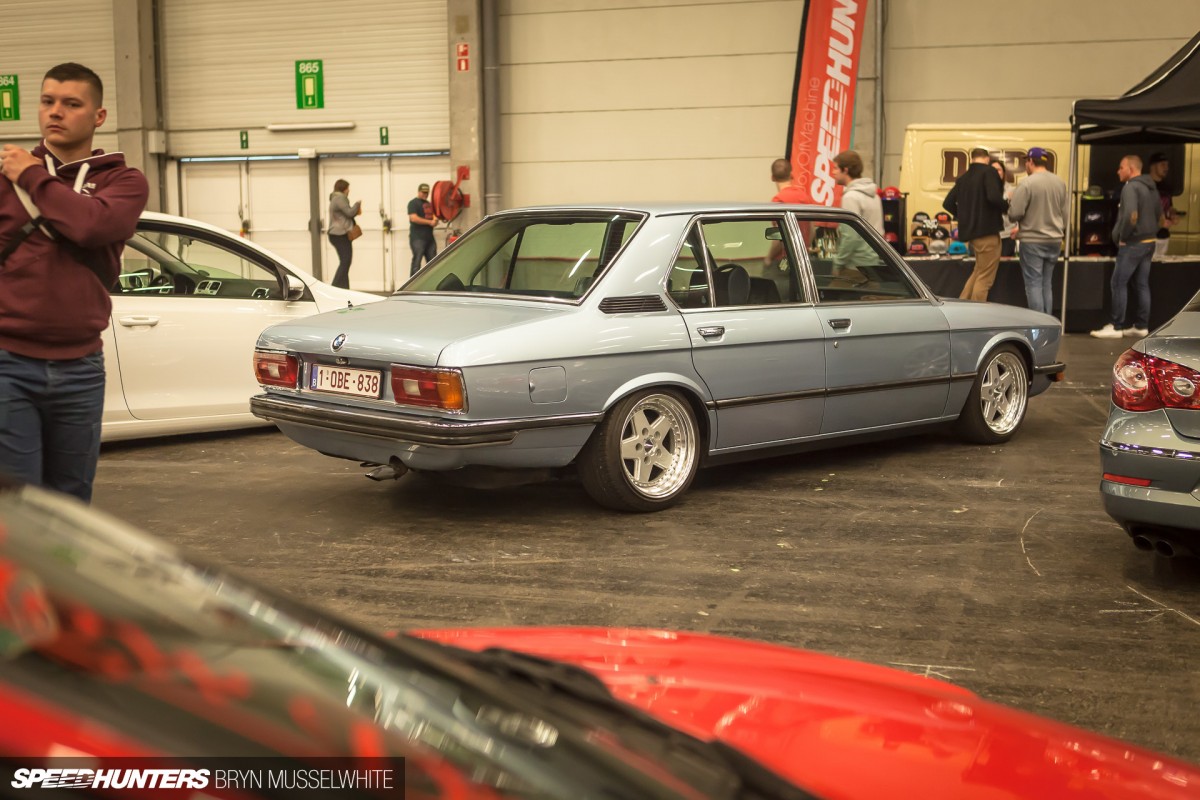 So the chances of finding an original low-mile and one-owner example are getting really slim. Done right, start points like this are really only a set of wheels and some suspension away from being a show car.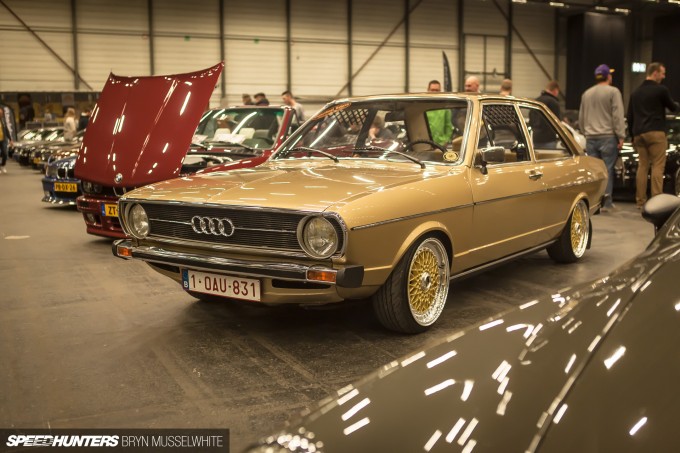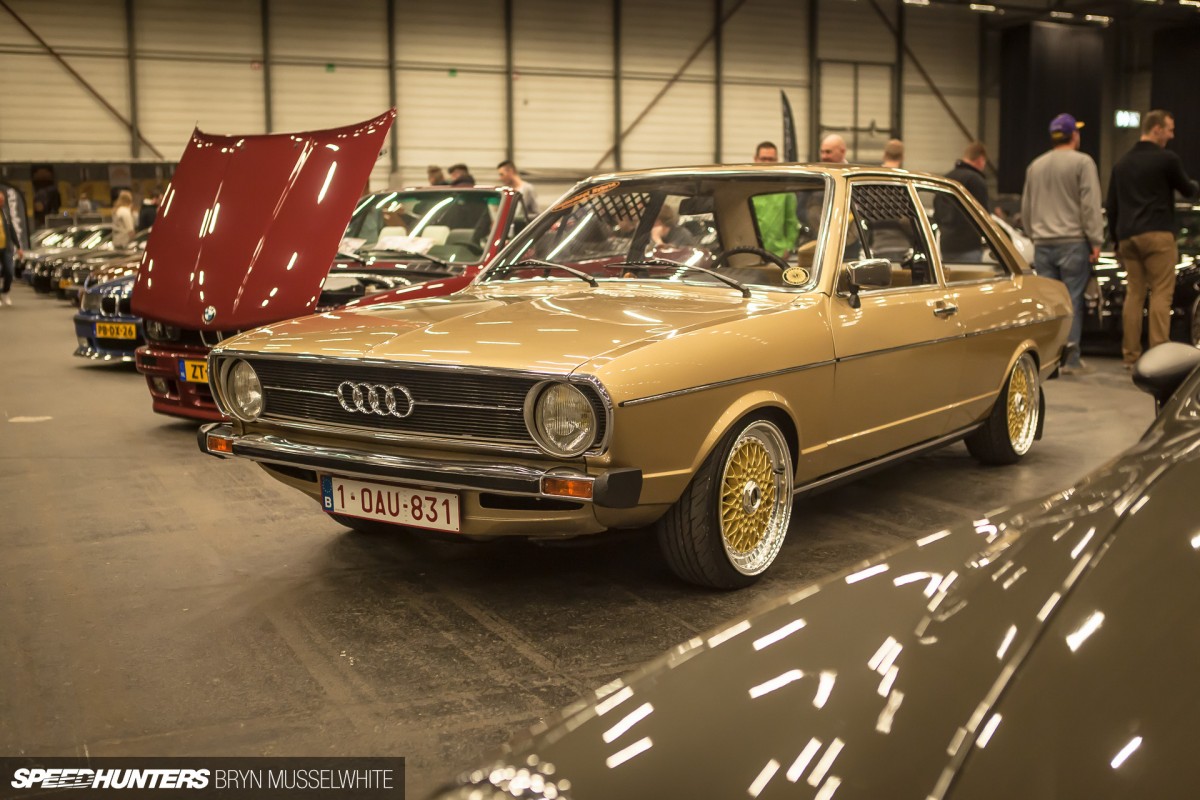 Maybe you're one of those people who think it's sacrilege to modify something so original? I very much doubt that given the fact you're reading Speedhunters, but if you are I found you something anyway. Aside from the sort of modifications I just mentioned, this 1975 Audi 80L is so original it could be dealer fresh.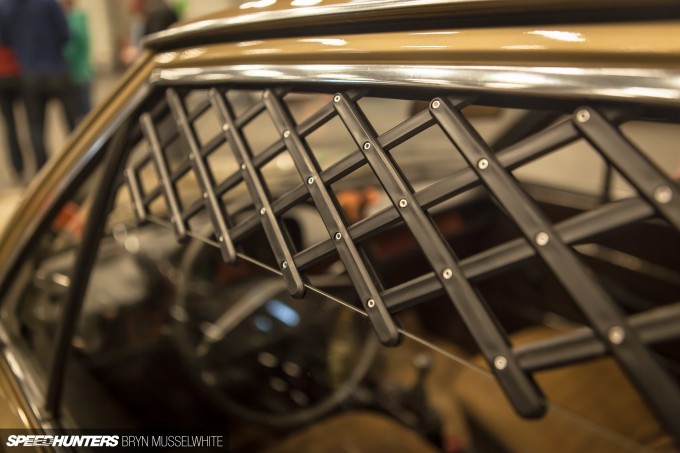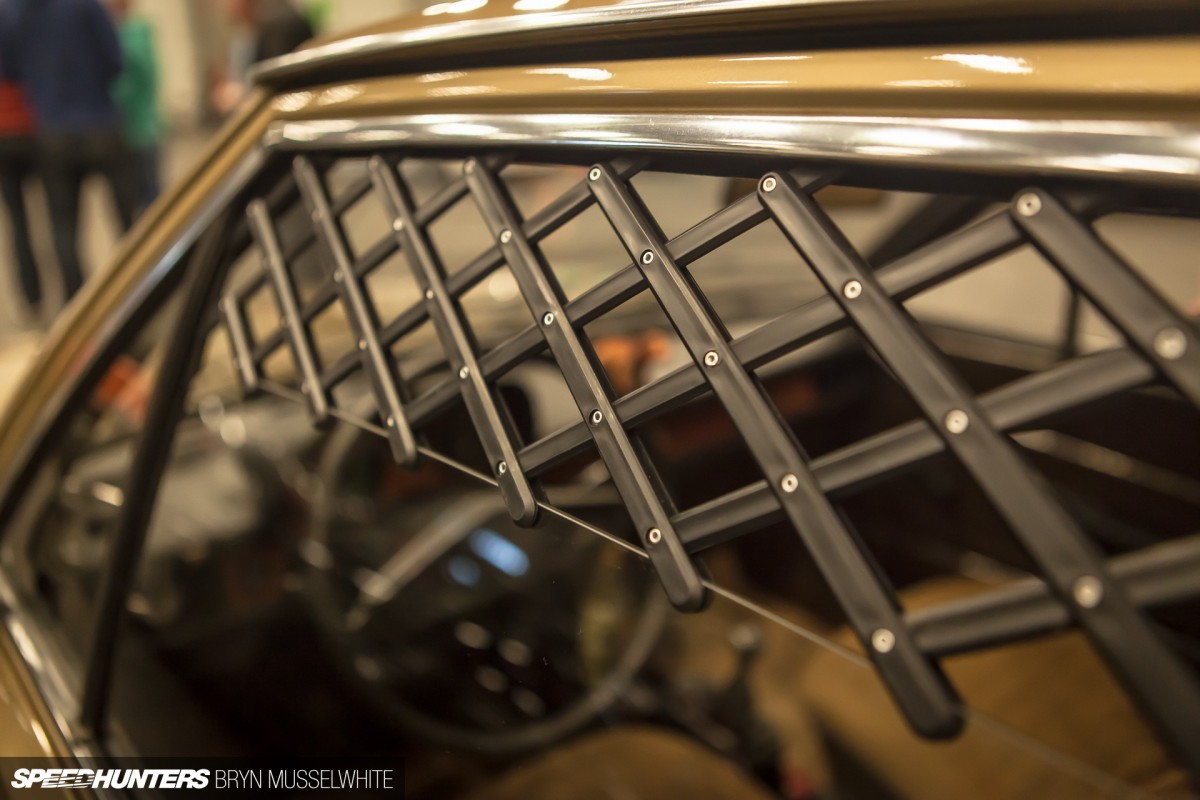 These plastic guards are so you can leave the windows rolled down and your dog can still get some fresh air without escaping. You'd usually see them in rear windows so that the animal couldn't stick it's head out as you drive along, but they're a nice touch whichever way you work it.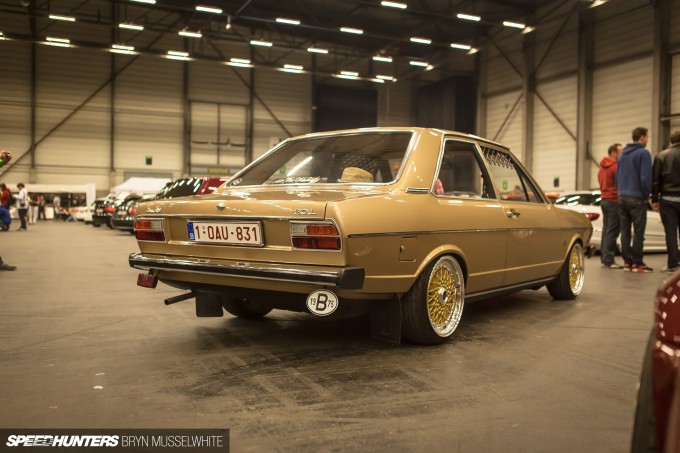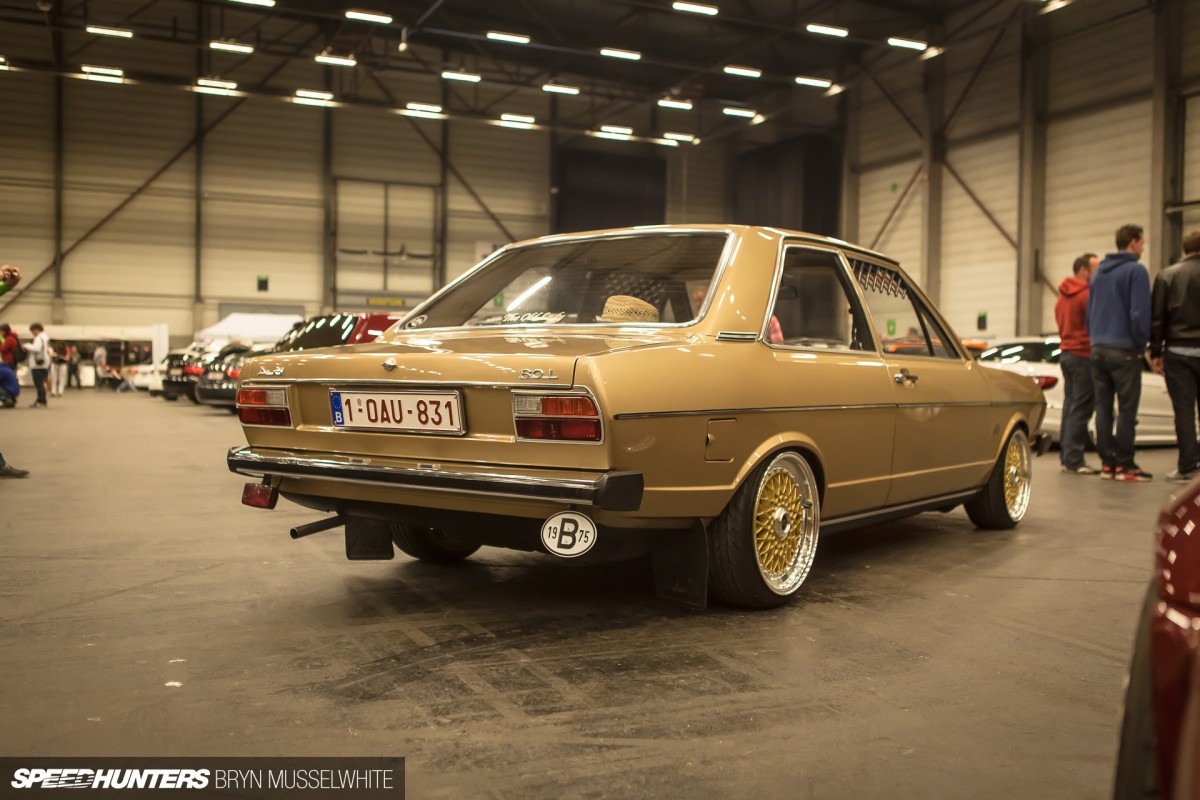 The aftermarket fog light is a proper Sunday afternoon grandad-type modification, and the straw hat on the rear shelf there in case the temperatures go up on the way to bowls maybe? Swap the 17-inch BBS wheels for some 14s and you'd be back to the early '80s and a cracking find in the secondhand car classifieds of the local paper.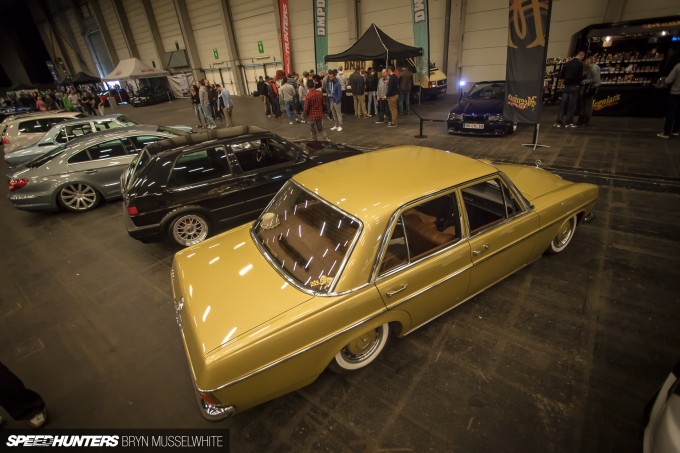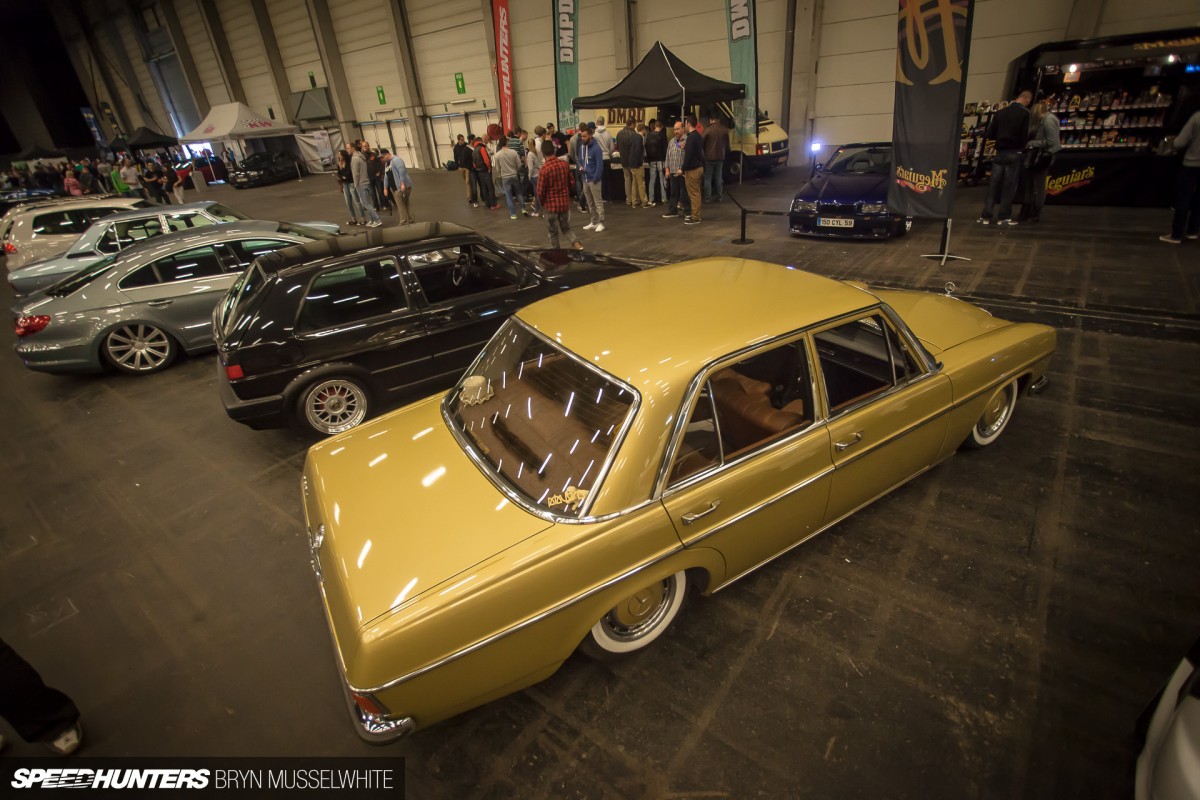 But maybe even that's too much? If so, then you'll like this. I found that pristine original interior at end of the first chapter in this W114 series Mercedes-Benz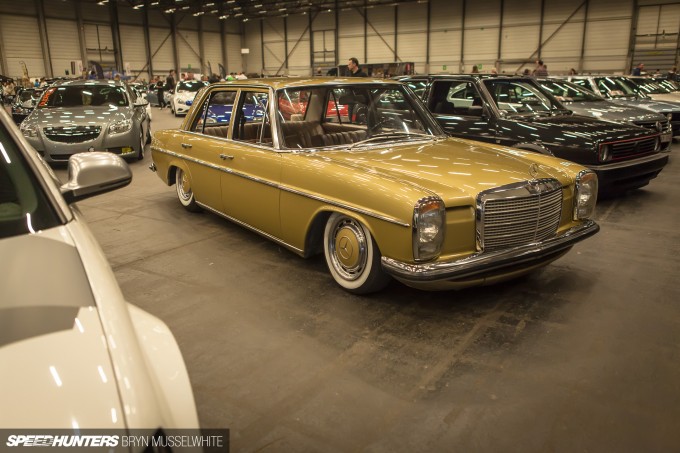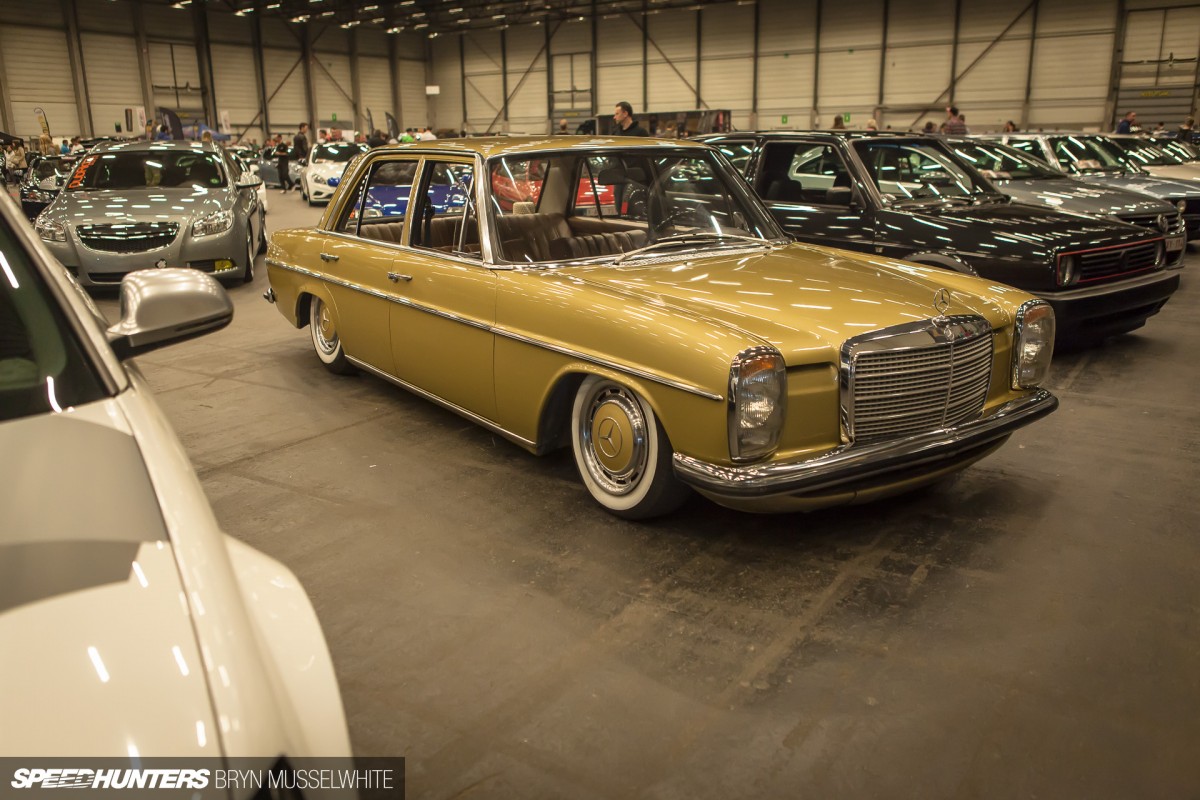 Okay, so it's more than likely been resprayed at some point, but aside from the colour and the low ride height and whitewall tyres, this thing is totally standard. But just how much class does it ooze!? It's as though the real hard work is in selecting the right base to begin with, then restraining the urge to go too far. So simple and so effective – it really made me want something '70s, low and cruisy. Yeah, I know that's not strictly a word, but you get the feeling I'm going for, right?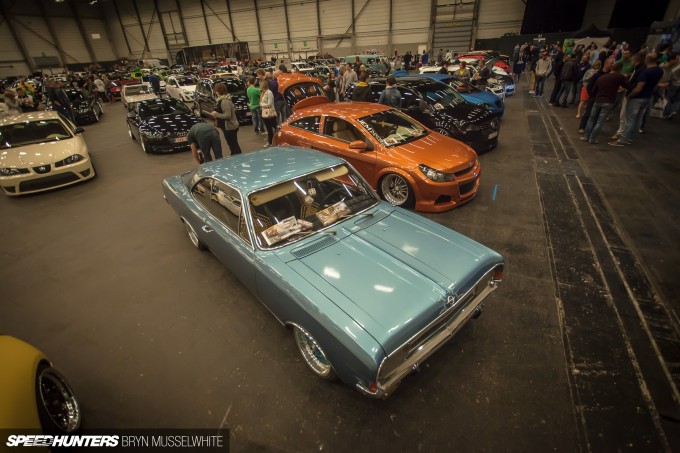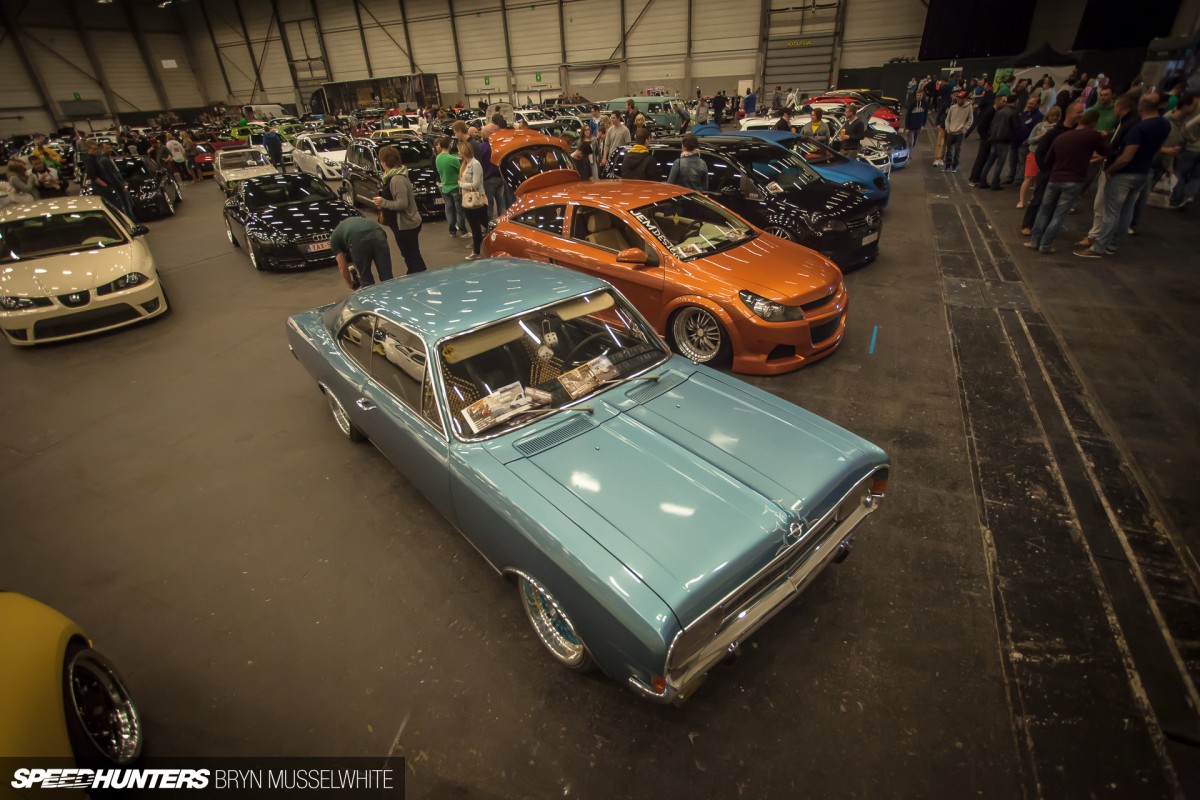 I'm going to round out this chapter with the car that I would have taken home given half the chance. It was pretty much a split between this and the E3 at the top of the chapter, but the original features on this 1971 Opel Rekord were fantastic. Passed down from the owner's grandfather, it now rides on air (naturally) and has a ton of cool stuff I'll show you in an upcoming spotlight. I know, that's a tease if there ever was one, but it's worth it all the same.
Oddball and aircooled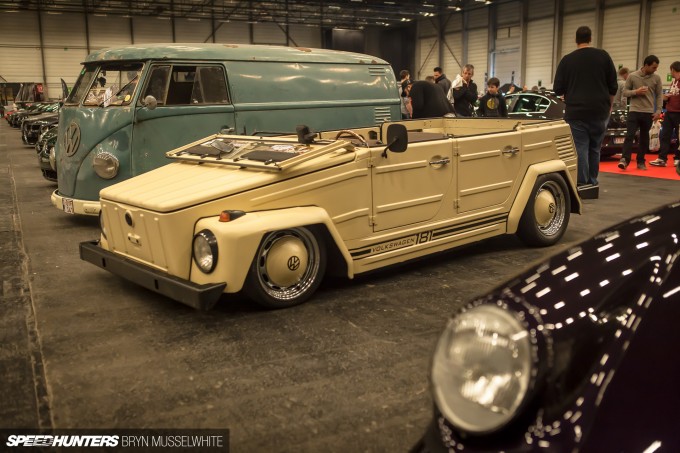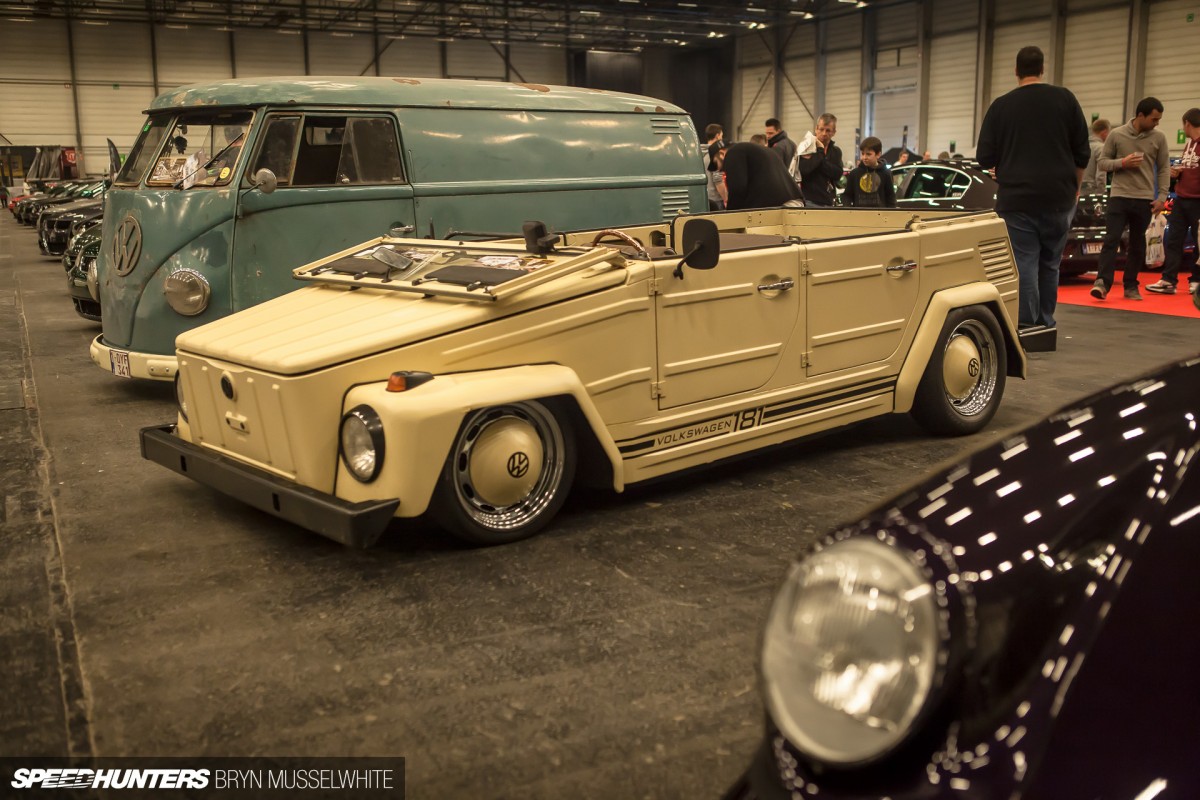 This is mainland Europe so there was always going to be something aircooled and VW in attendance. The Type 181, or Thing as it's known in America, was an early lifestyle vehicle that with a fabric hood and good clearance made ideal for chucking around off road and generally beating on. In other words, the perfect reason to slam it and make the most of the brick shape by getting rid of the roof and folding the screen down. Like I showed you last week at the Volksworld show, it's often when you do the opposite of the original intention that you get the biggest reaction.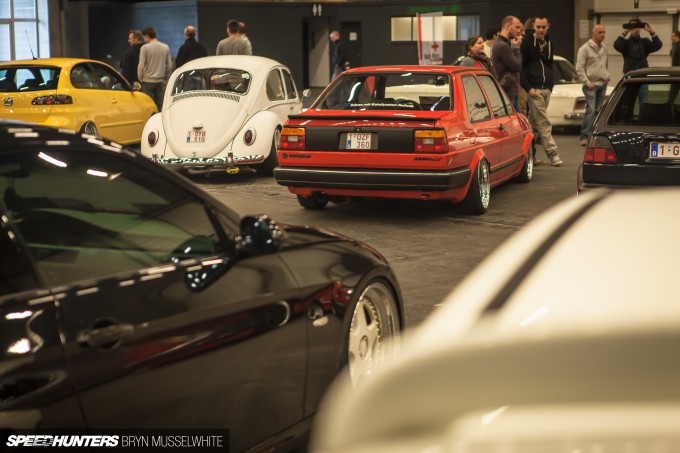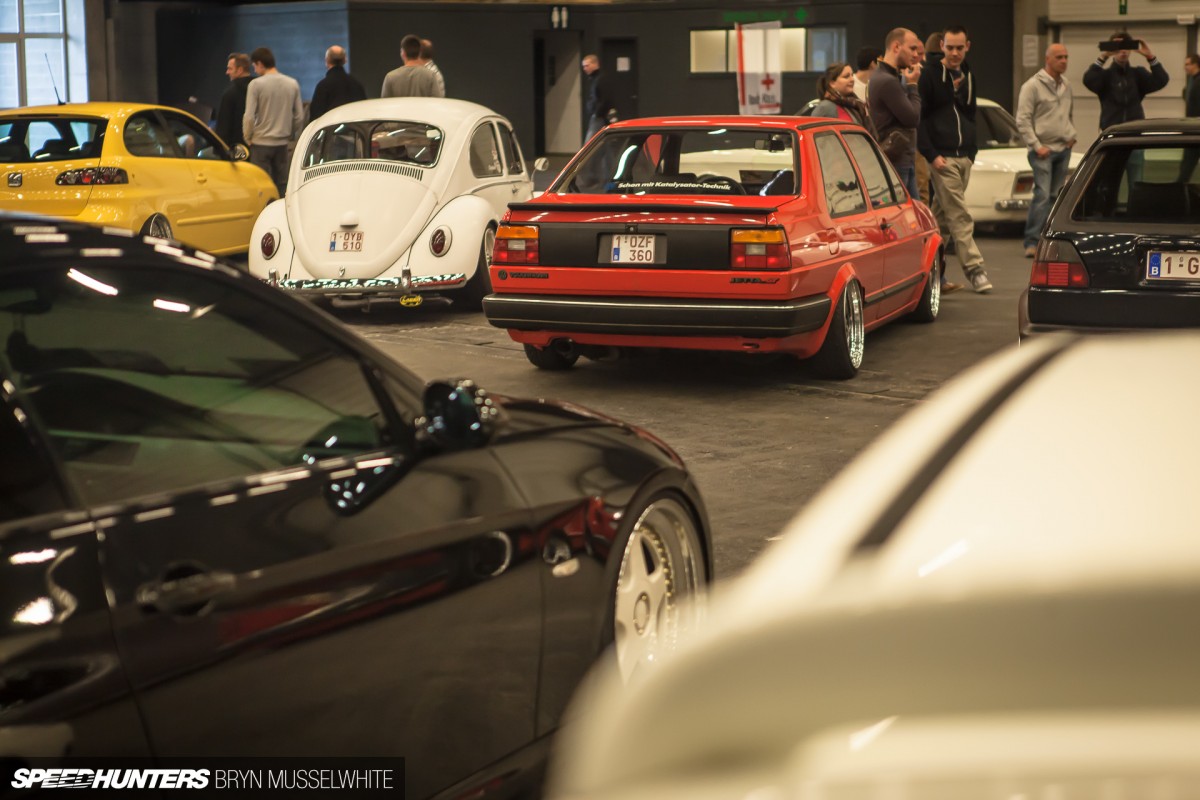 It took a double take, but I realised that this Jetta boot lid is a US import, hence the small licence plate recess. You have to look close, right?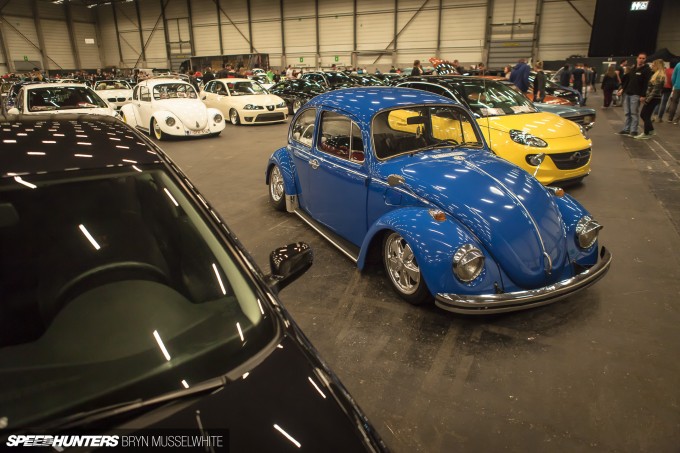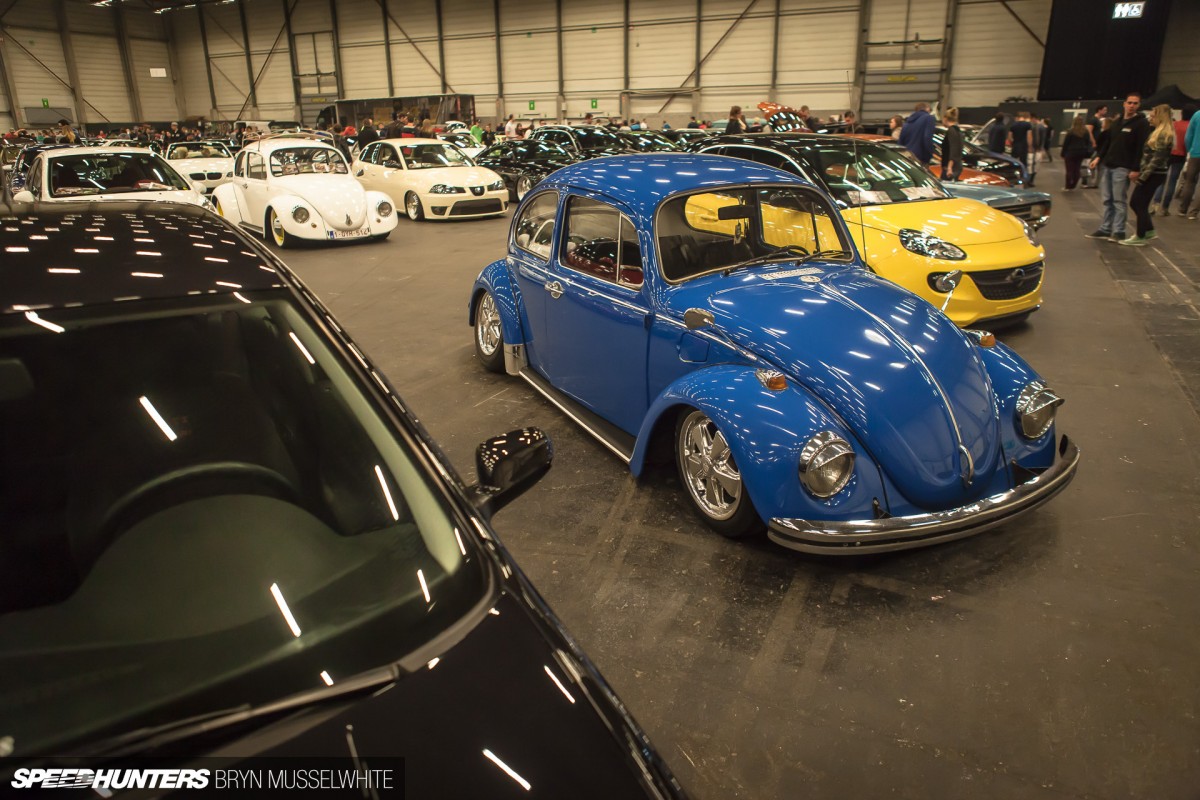 Of course, the more traditonal route to happiness is just as cool. The Resto-Cal style of this restored later model Beetle is really set off by that solid vibrant blue.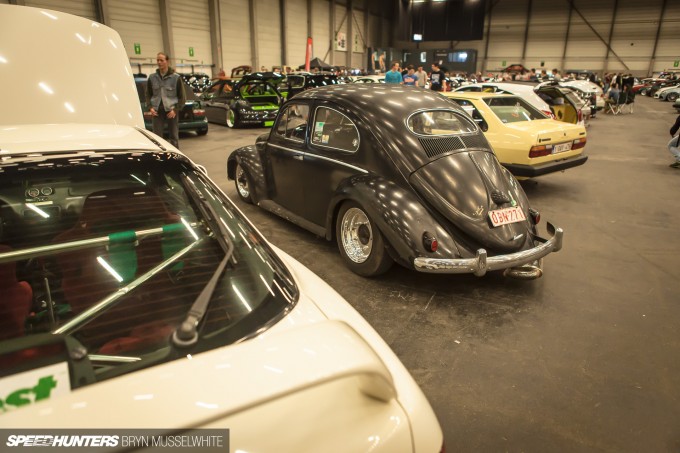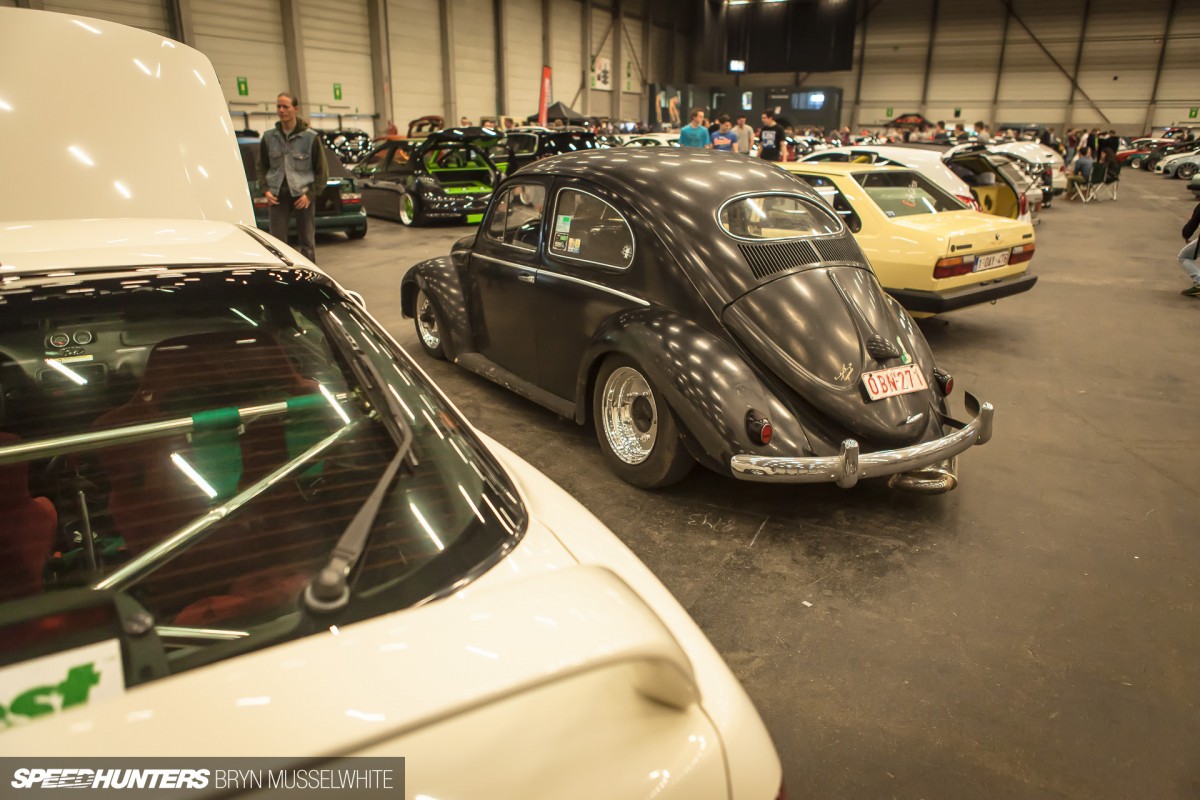 In contrast, this mid-'50s oval window with its patinated bodywork, spun Erco alloy wheels and large exhaust appeared to be more performance oriented, so more in keeping with the tradition cal look that's all about standard bodywork and big engines! I really would like to have caught up with the owner of this car to find out a little bit more… Now I look at this picture again I love the variety that it shows – a  Honda in the foreground, body-kitted Peugeot in the background and a simple Polo saloon just hiding behind the Beetle.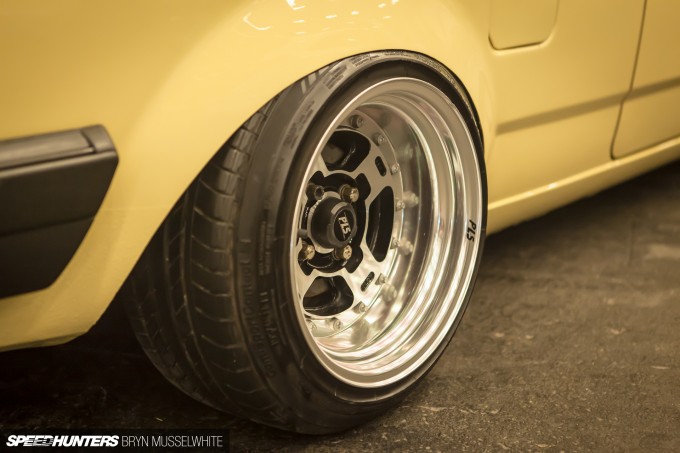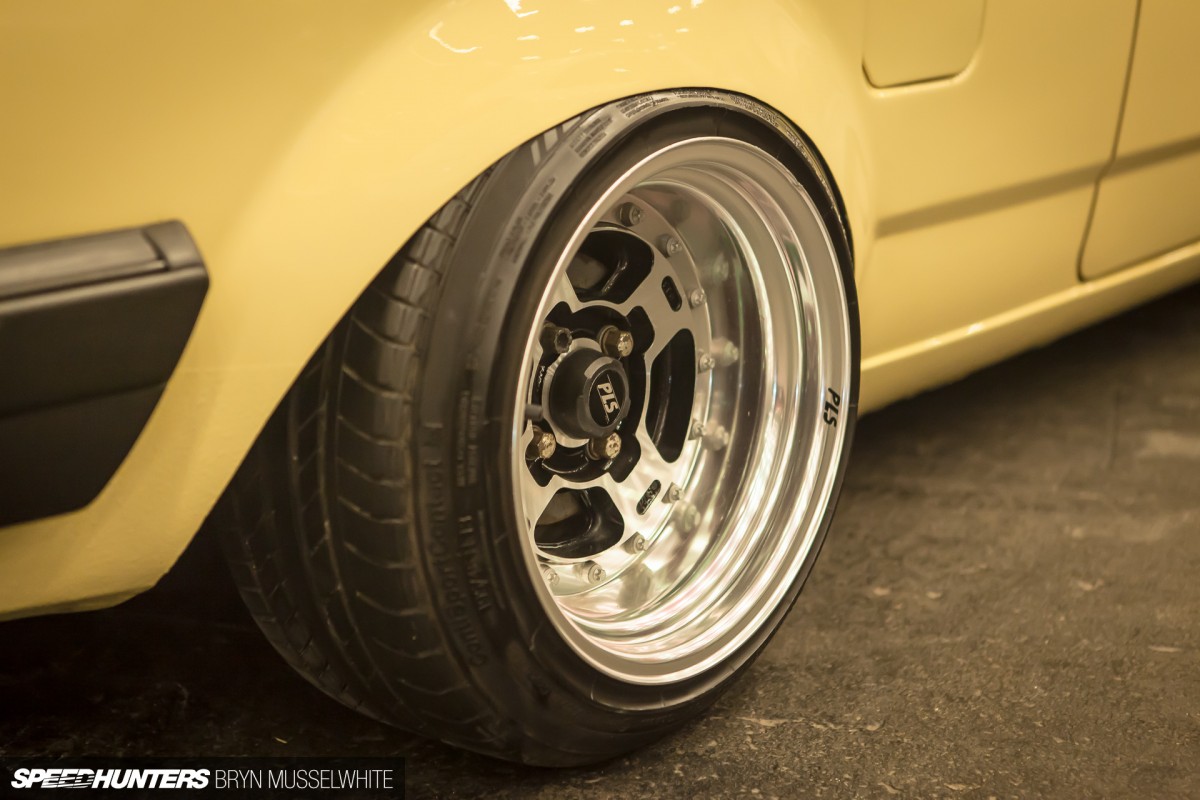 On closer inspection, the latter had some very cool – and rare – PLS alloys fitted, with arches flared to match. Just like Japan, there are a ton of low volume wheels out there from makers like Braid, Gotti and PLS. This style is called the Hockenheim and it's only available in 13-inch diameter; the 8-inch version coming with a price tag of 370 Euros. That's just over US$500 at current exchange rates, per corner!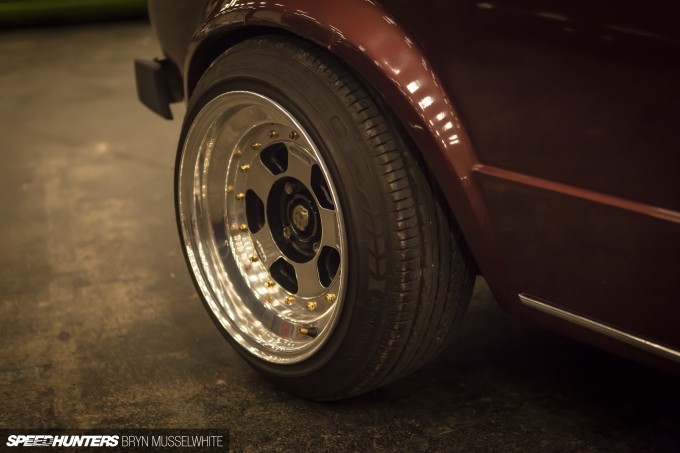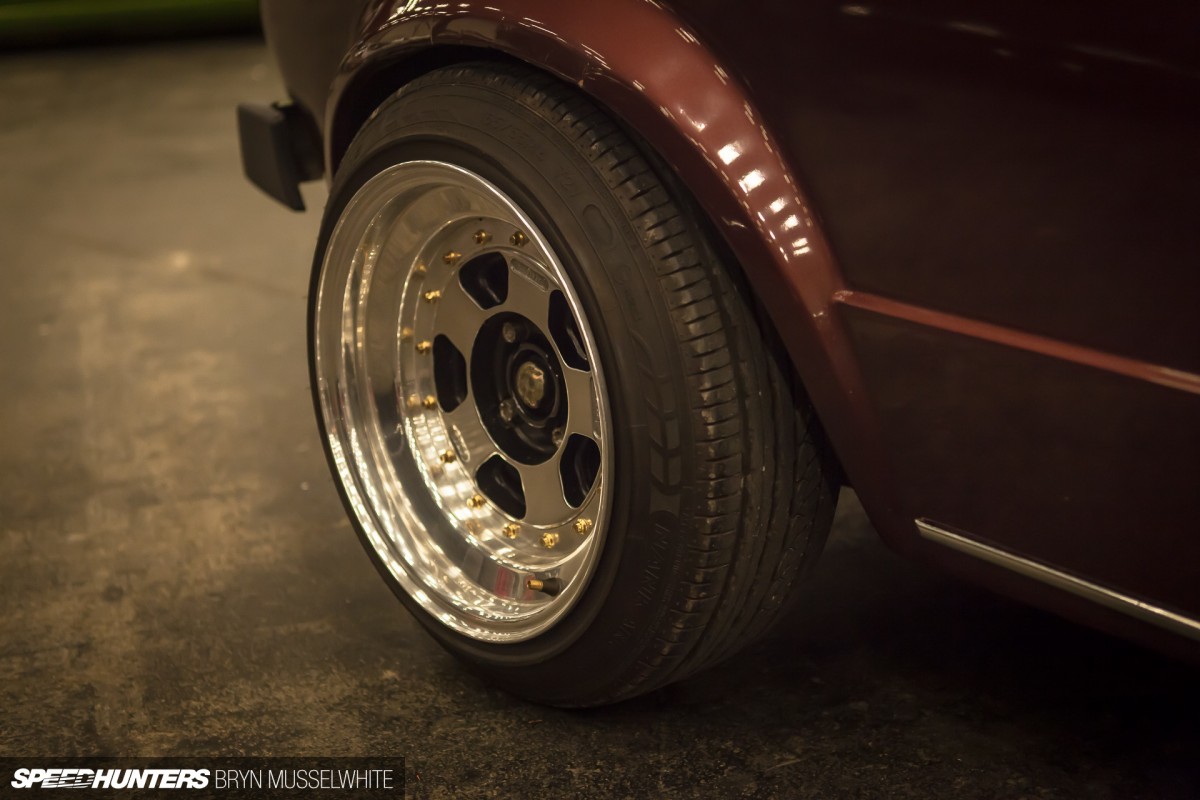 After taking a second look at these wheels fitted to a clean and simple Mk1 Golf I posted on our Instagram feed, I believe they might be PLS fare too – a style called Daytona this time. They're only available in 14-inch, but like the Hockenheim they come in a massive amount of widths. They're even more expensive, but if you want to stand out to those that know, this is how to do it.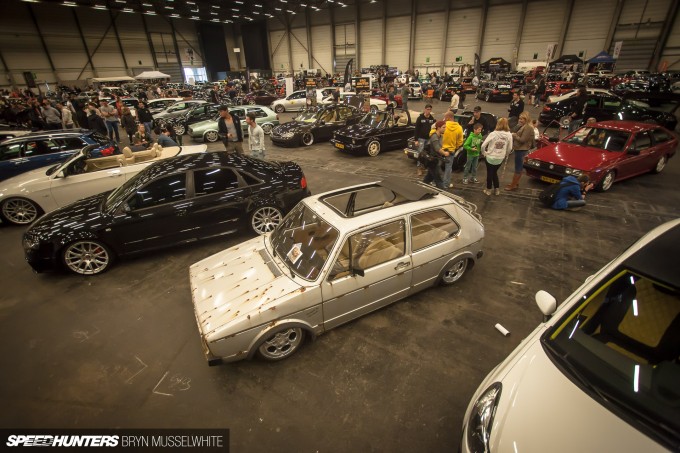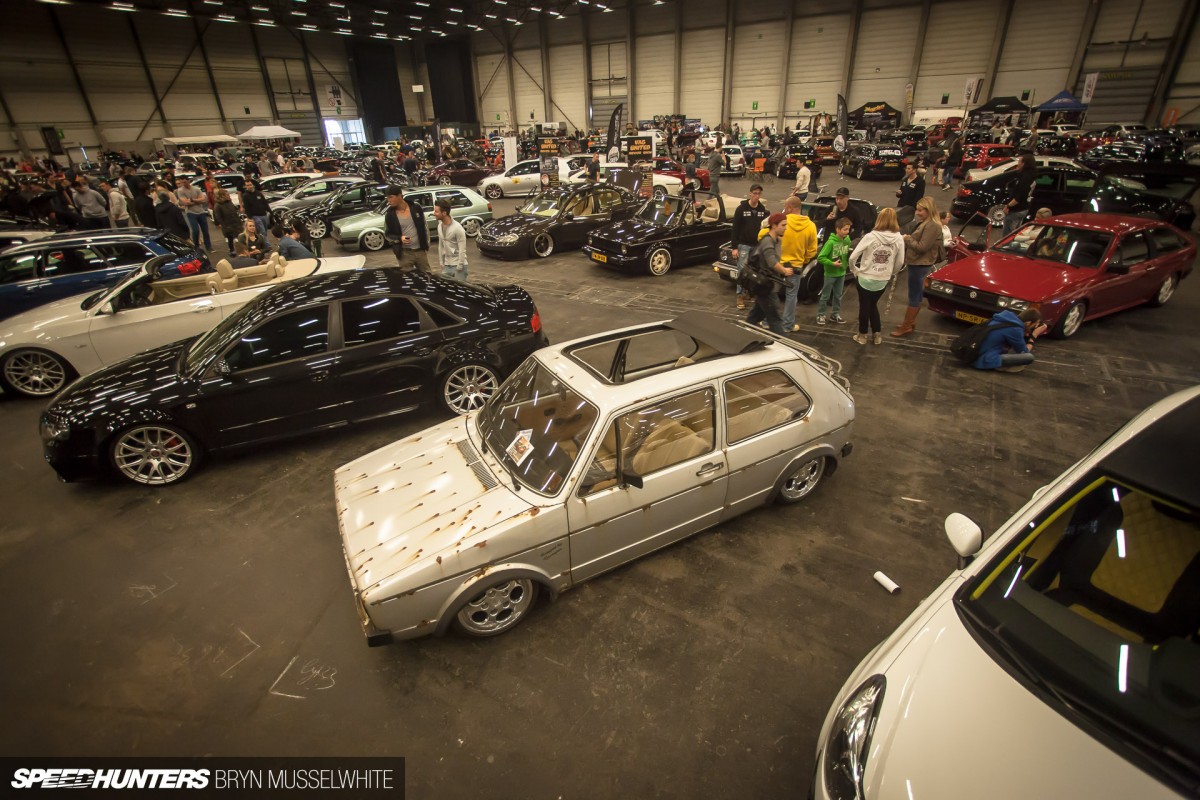 Or maybe you want to be a bit more obvious. This Mk1 Golf certainly was.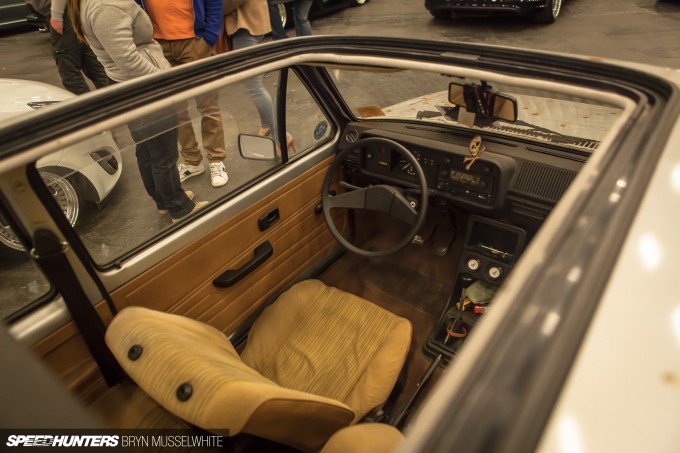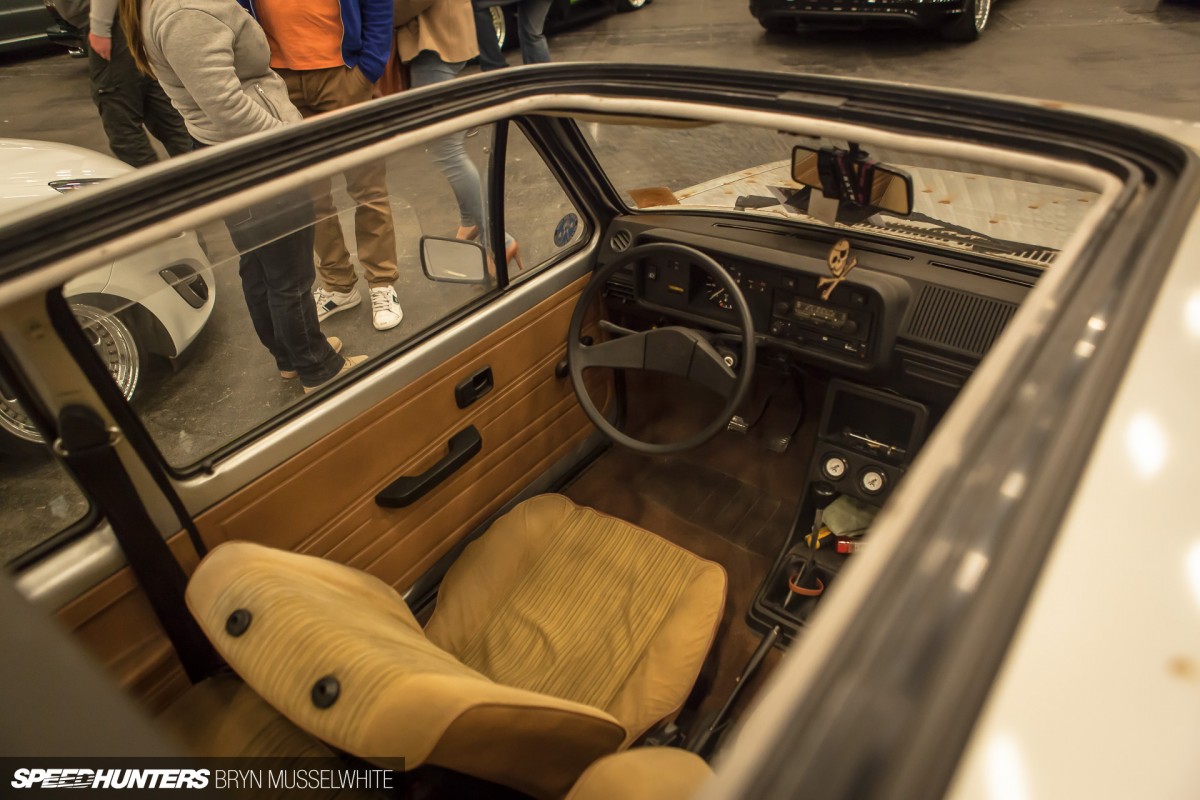 Owned by a very nice guy who didn't speak much English and whose name I can't spell, I did manage to get a few facts out of him – especially regarding one stand-out feature…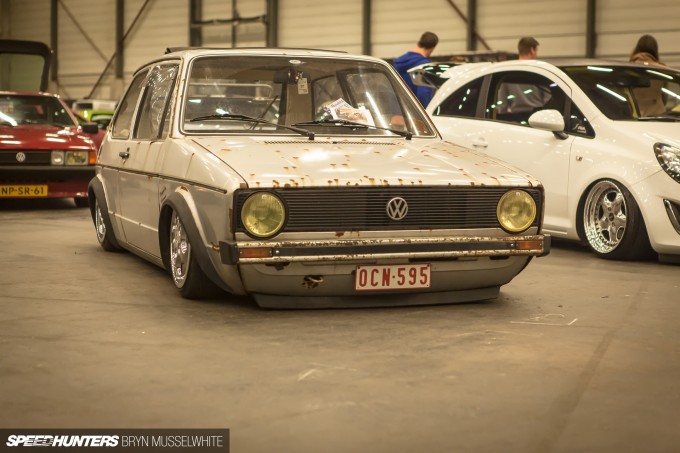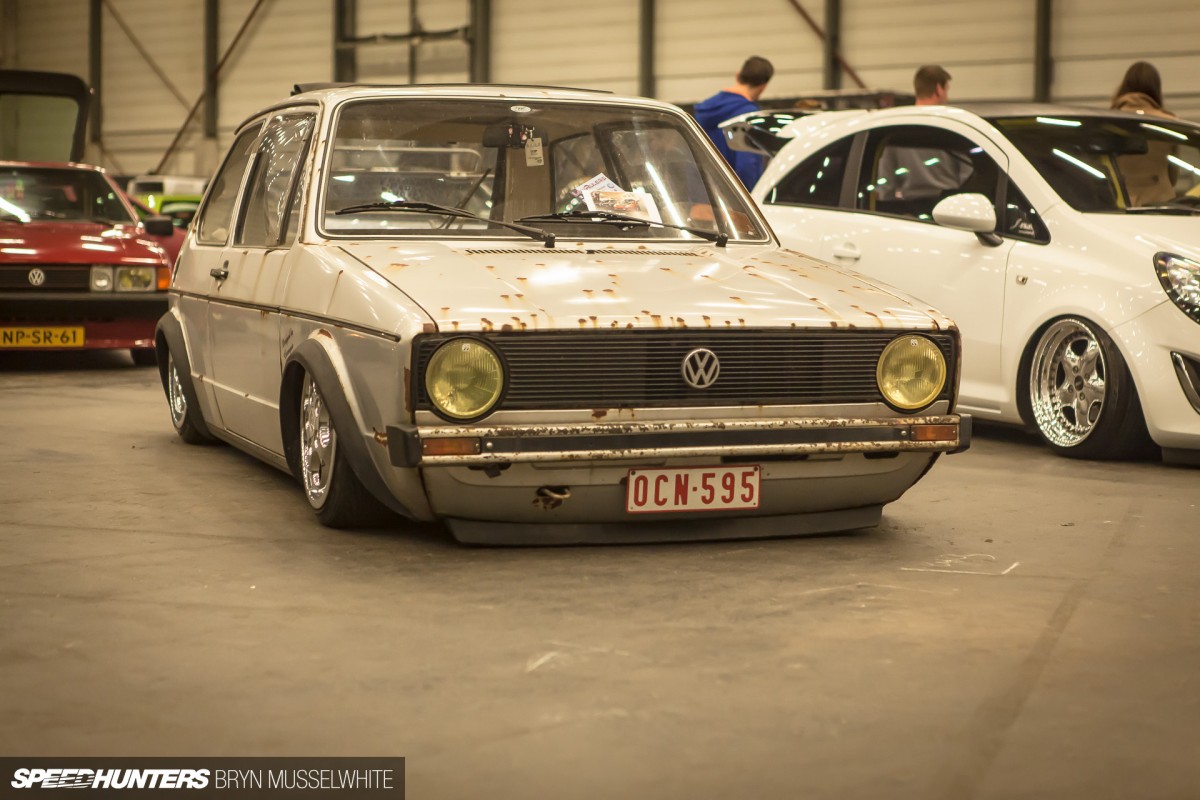 Aside from the bodywork, which is a natural progression from the way it was when he picked the Golf up four years ago, the ride height was next-level low.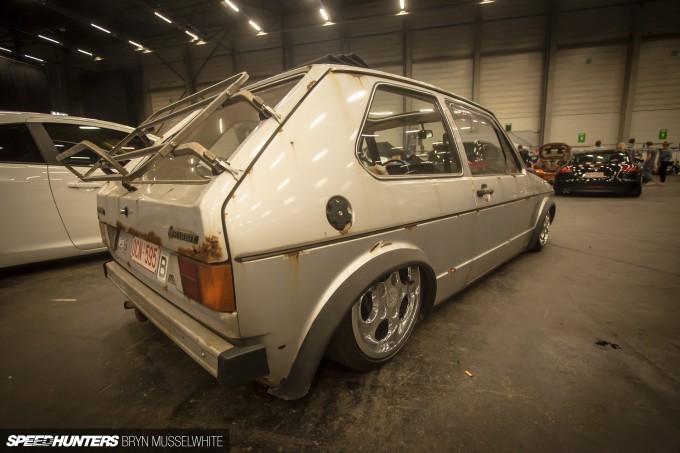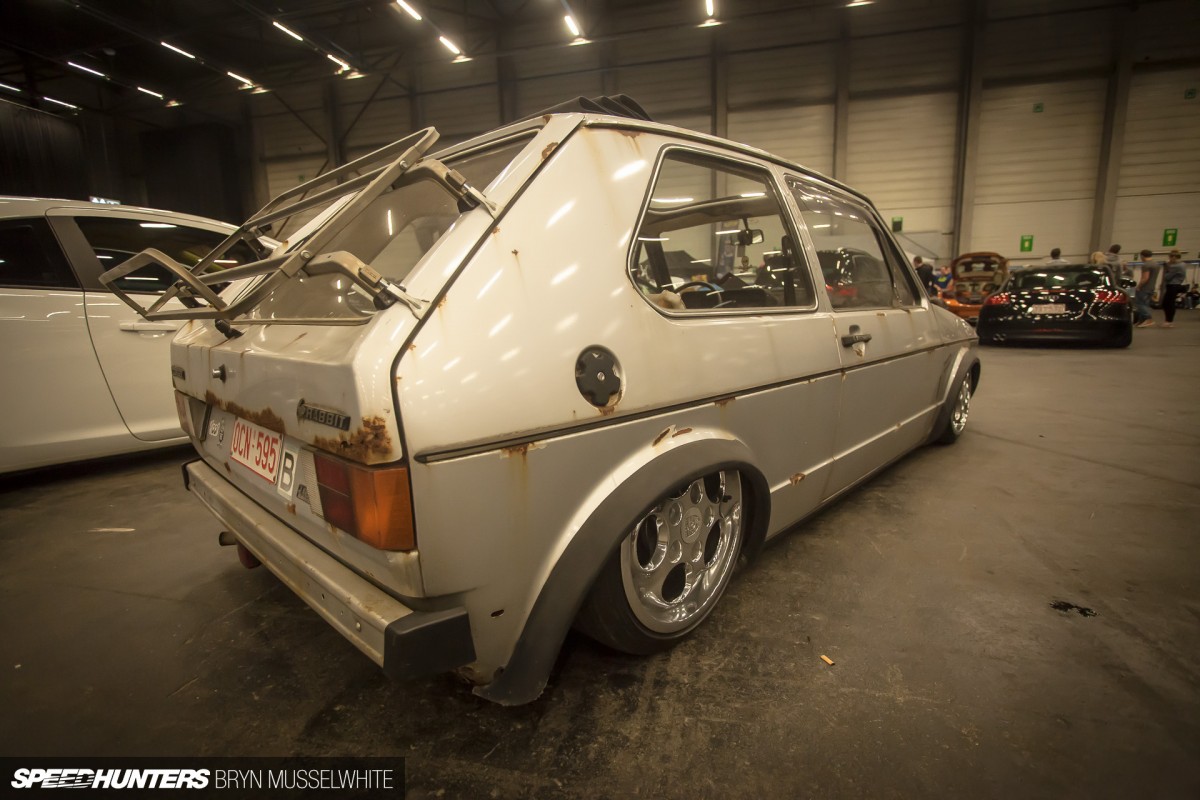 I mean seriously – look at it! I recently saw the development Mk1 Golf that Air Lift have fitted with their new air suspension kit, but this was something else. Just look at how far the Porsche Teledials are tucked up in the arches. Stood next to it, the roof line felt like it was bar top height.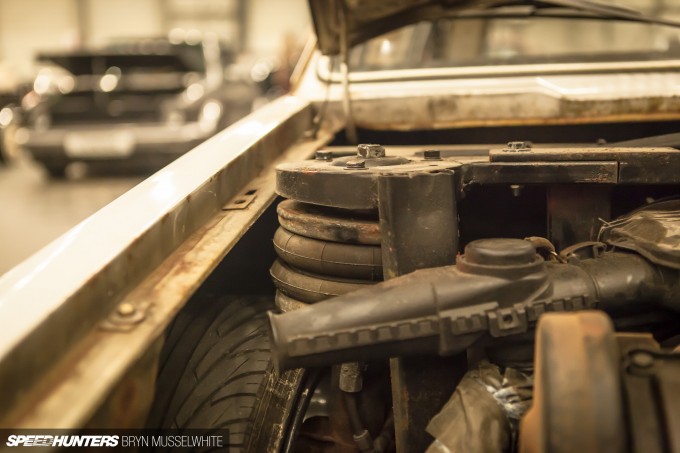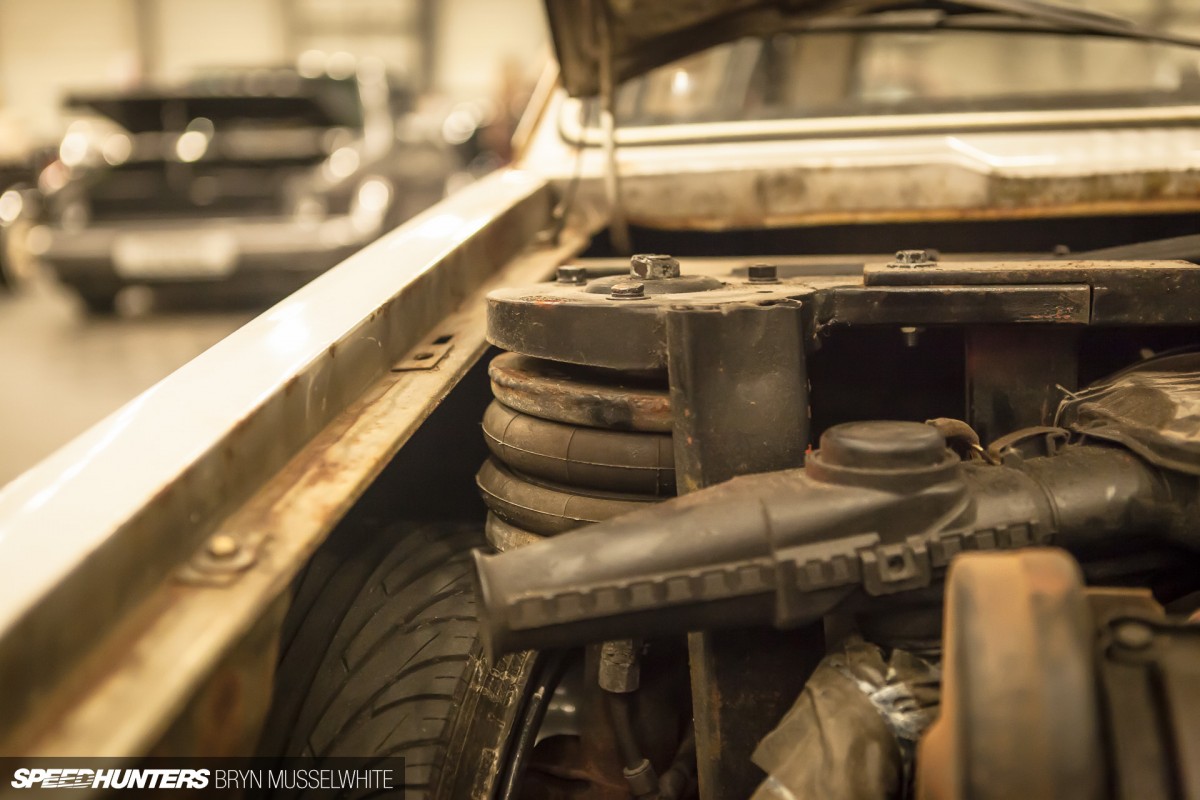 Although the execution seemed to be in keeping with the rest of the car, this is how you get a Mk1 Golf that low. Like the owner said, there's a lot of extra work involved to get that last five centimetres down. It's on air all round with any metal that was going to get in the way chopped out and replaced by the home brewed set-up.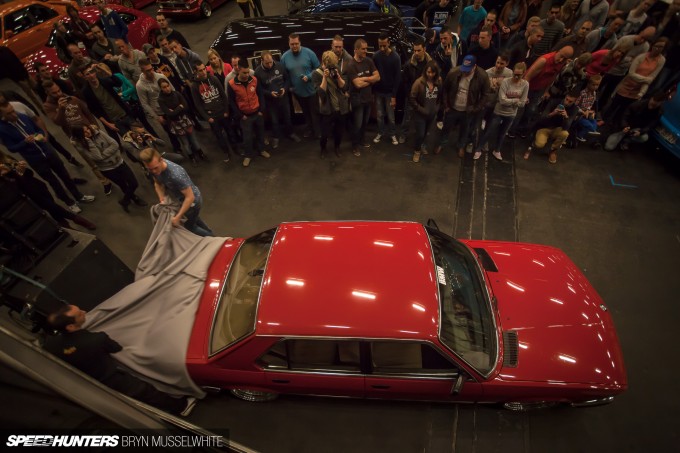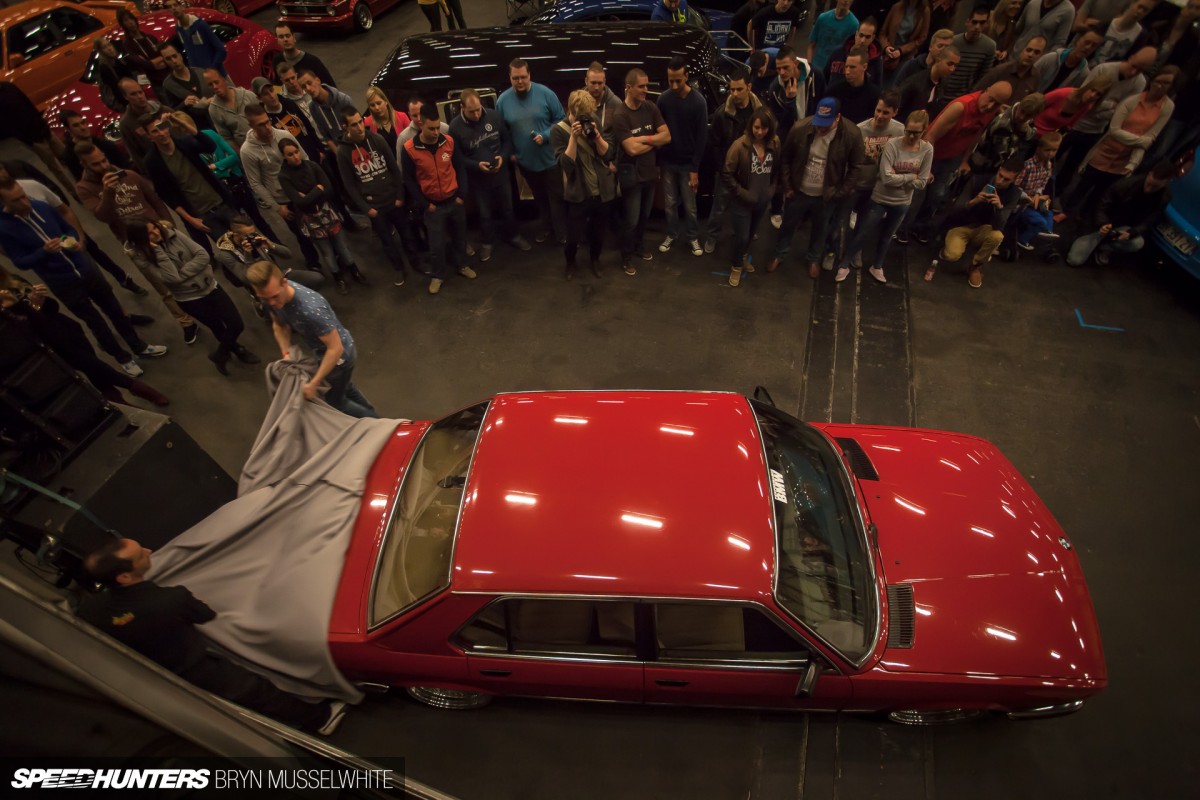 Yup, the retro scene here sucked me in and got me thinking. During the day a really cool BMW E28 was revealed; something that later in the year we'll be back to see more of. But for now, that's where I'm going to leave it.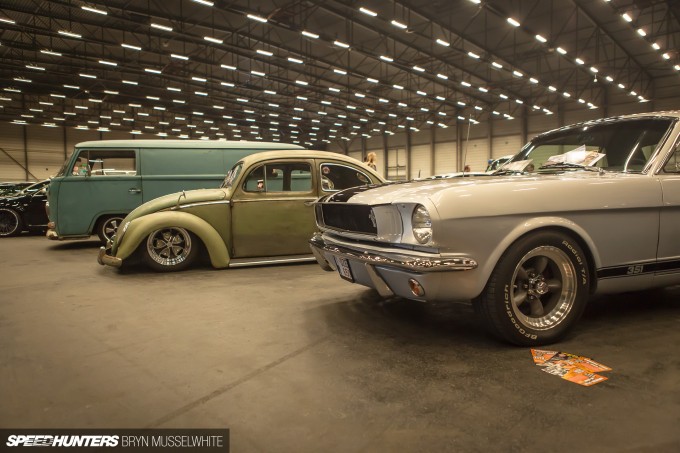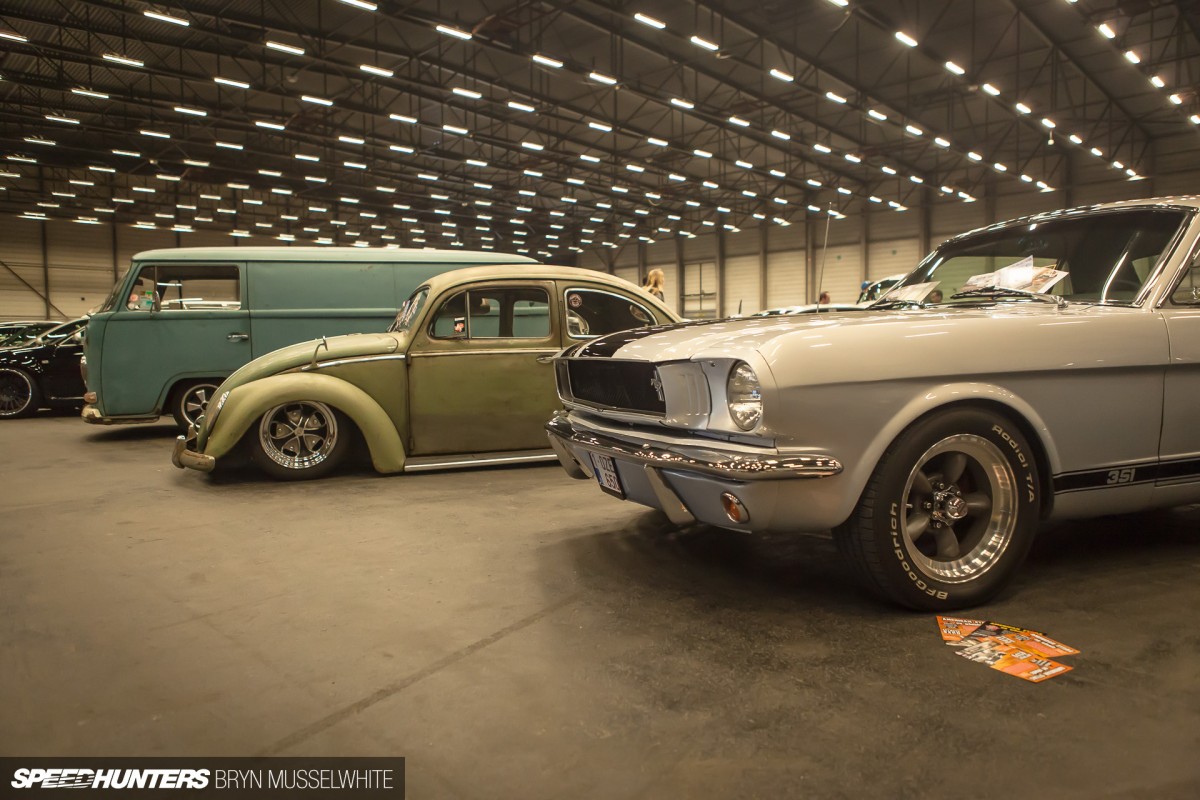 I went to Selected not knowing what to expect. Initially I wondered just how much variety there would be; but 300 cars later and a great indoor location, I can quite honestly say that I really like the way it broke down. Something for everybody and every taste… Good work Belgium!
Bryn Musselwhite
Instagram: speedhunters_Bryn
bryn@speedhunters.com