I have been seriously into the Volkswagen scene for at least a decade now, attending various shows across Europe from Edition 38 to the annual pilgrimage that is Wörthersee. But this year I am particularly excited to get out to the events. I'm not sure exactly why; maybe it was the lack of internet chatter running up to Ultimate Dubs, the show season opener, that got my brain all busy with automotive excitement.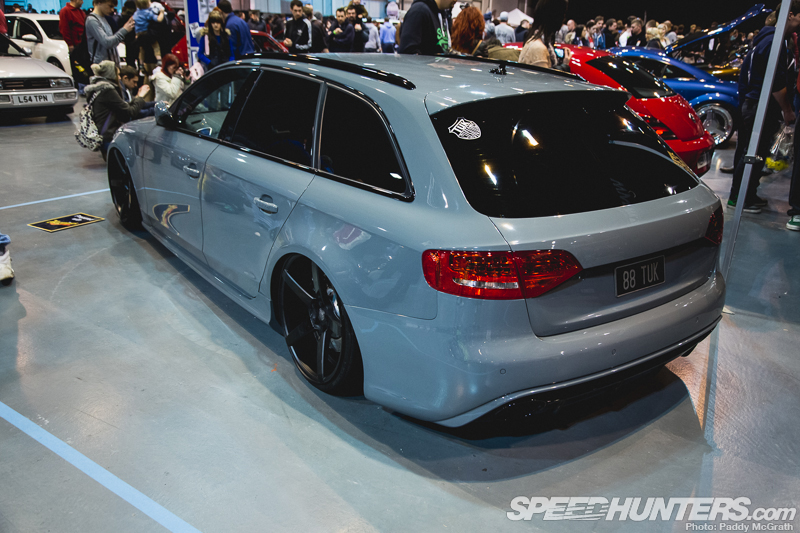 You see, I think people are starting to realise that it's not all about giving the game away on the internet before a show.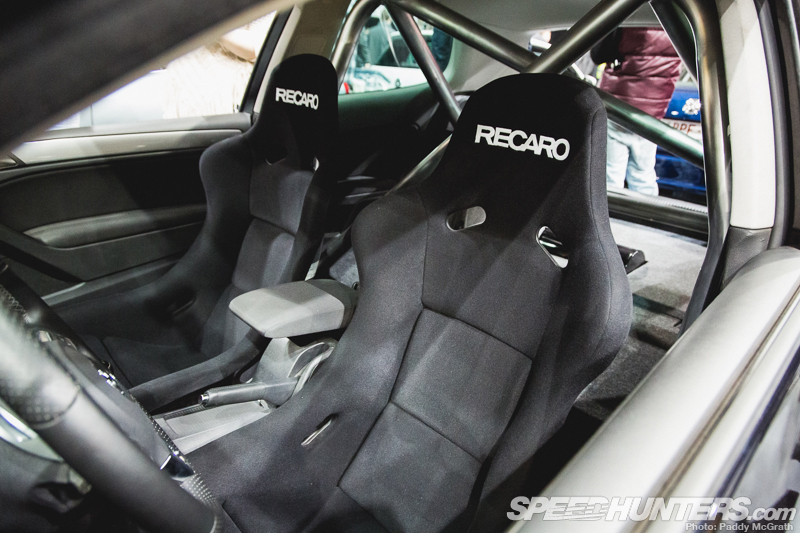 There was a time when online forums would showcase the builds of cars, with people detailing every minor thing that was going on with their automotive journey.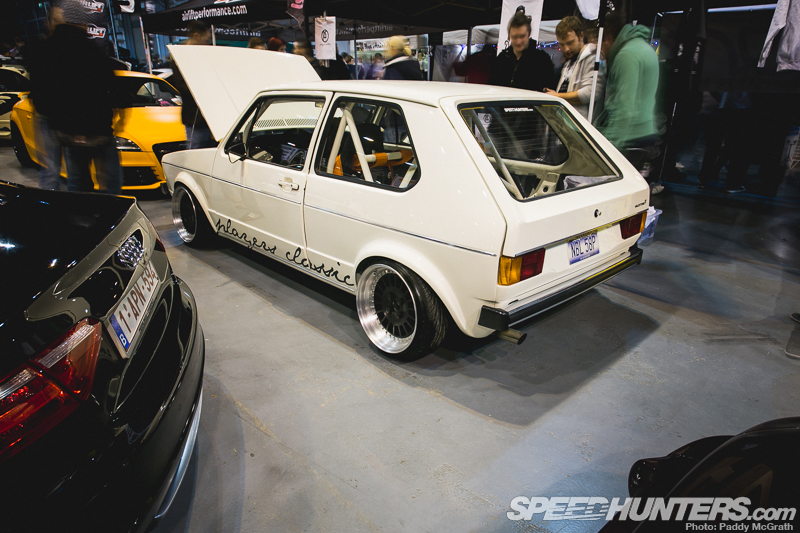 But I reckon that things are starting to change. Show car creators in the Volkswagen Audi Group scene are beginning to keep a lid on their automotive happenings. People are keeping secrets. I like this. I like it a lot, in fact. It kind of brings a serious element of surprise to the car show game, again. And this is perhaps why Ultimate Dubs was such a great event this time around.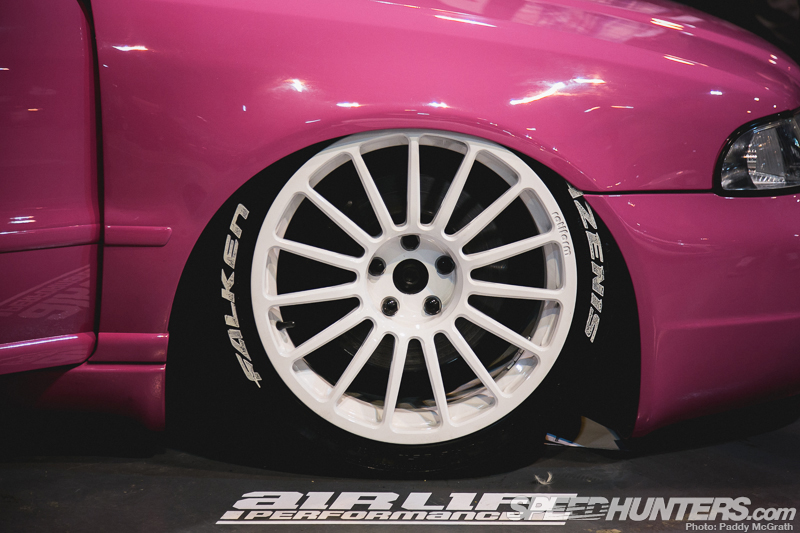 One such secret was this extremely simple, but very well executed Audi S4 owned by Carl Taylor, co-founder of the Players Show and built by his friend Aaron Smith.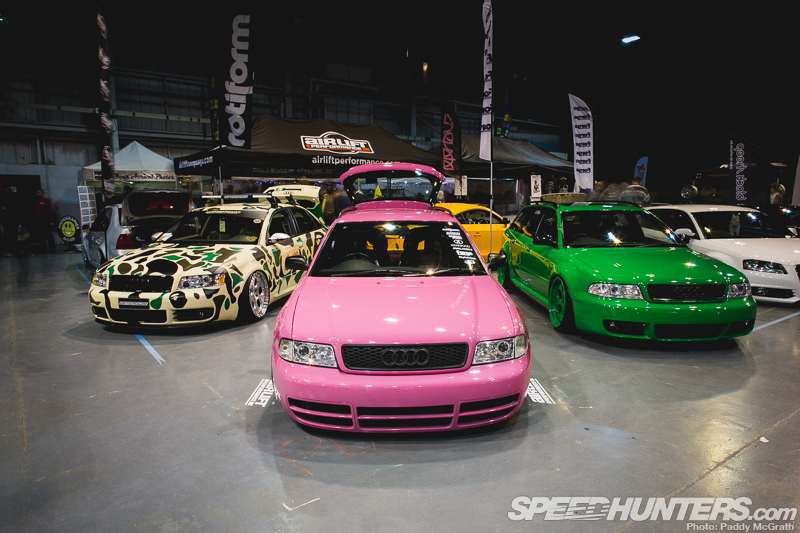 The one-off pink painted S4 sat next to Carl's GT3 RS Porsche green coloured B5 RS4, which we will be bringing you more of later this week.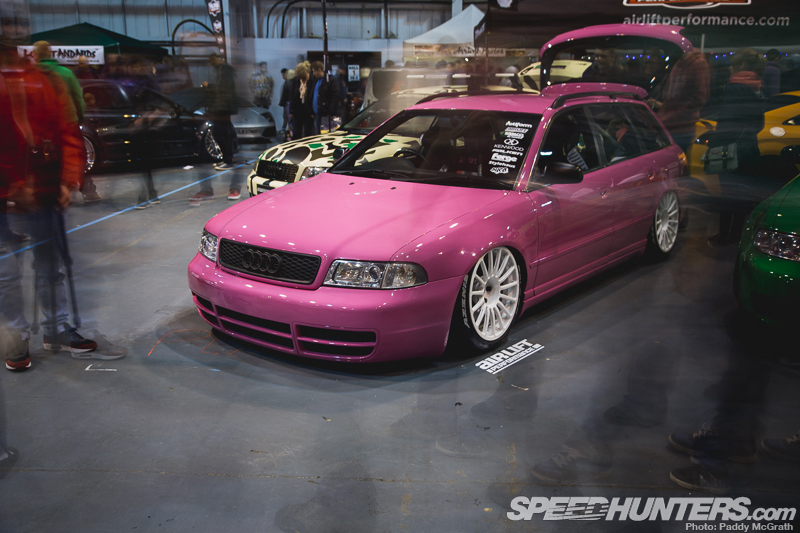 The 'Miss Piggy' pink Avant has had some serious chassis work to get it to drop so low on Airlift suspension, with even the bonnet receiving a notch for serious low. The aim is to hit up some track days throughout the UK this summer and have some fun with the car.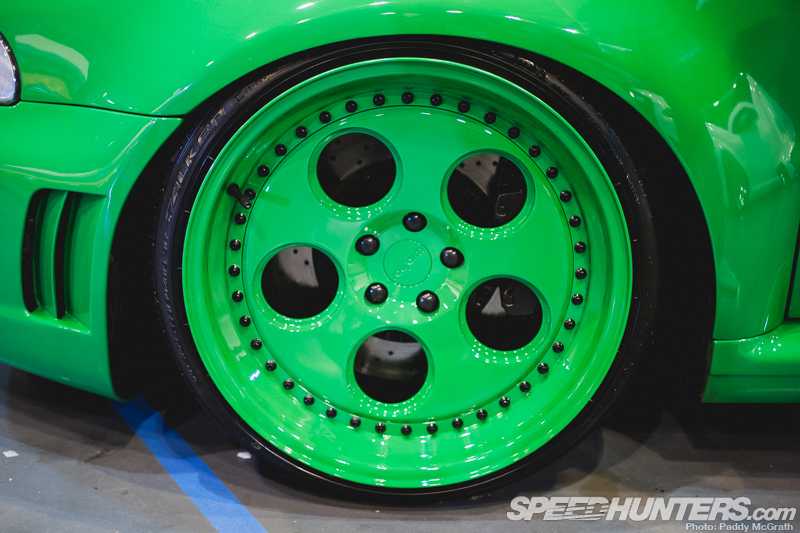 Before we move on, the eye-popping Rotiform DIA wheels, which were flown over from SoCal just 2 days before the show, are well worth a mention in their body coloured hue. If I owned a black Audi R8 with these wheels on I would be a very happy man indeed.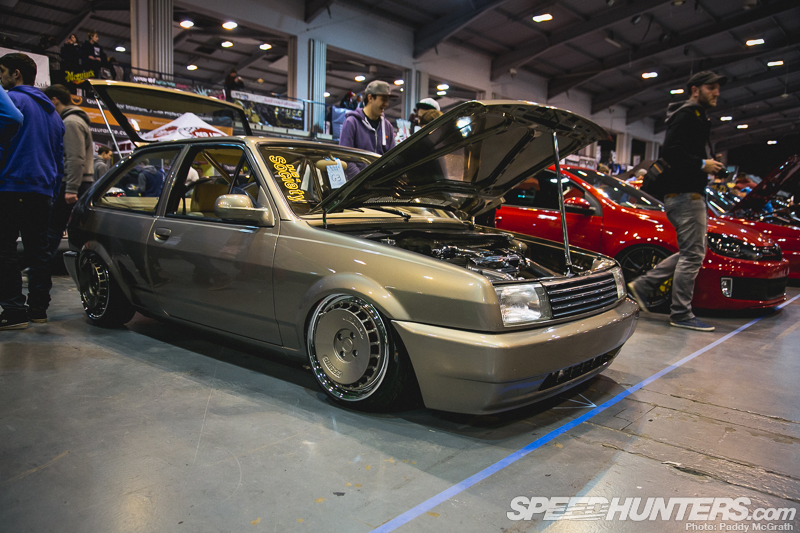 Coming firmly back to reality, I have a confession to make. I messed up. Somehow I completely missed this Polo and I'm more than a little upset.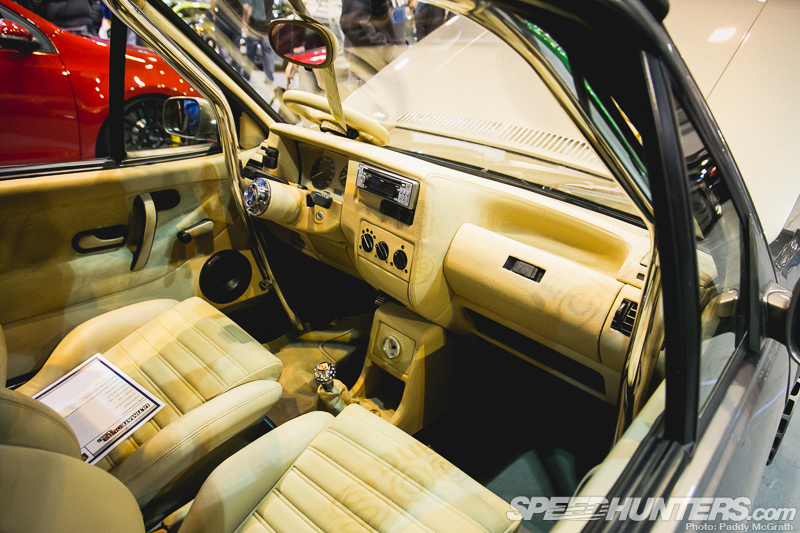 The wheels, the trim and the paint all look absolutely beautiful. I don't know how I didn't see this car at the event, but I hope to check it out in the metal at a European show this year.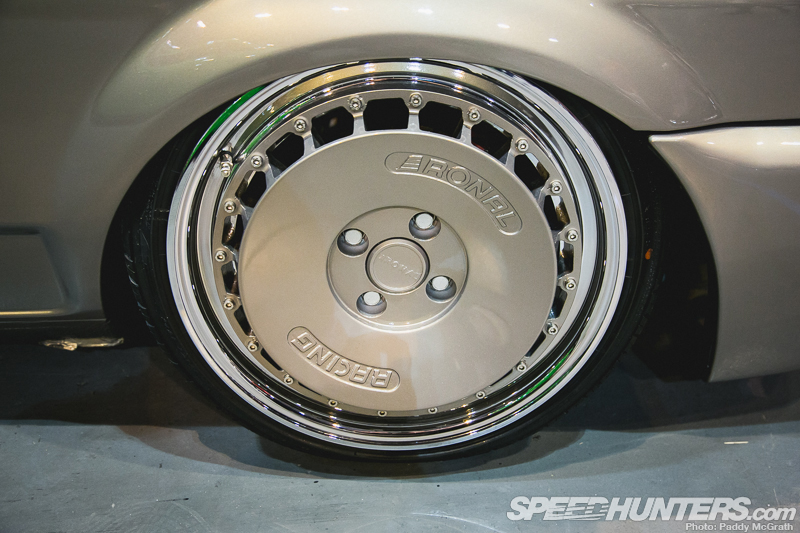 Anyway, the Ronal Racing splits were finished to an insane standard and that engine bay was to die for! Mad respect to the owner of this car and I am sorry for not getting to chat to you and take some notes!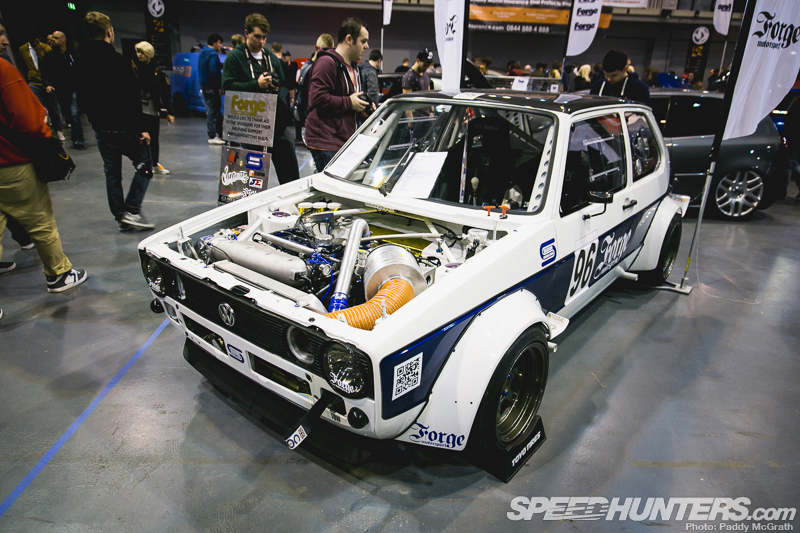 Moving away from style and luxury, Paddy and I headed over to the Forge Motorsport stand where we had a long look around their 2013 project car – a Berg Cup themed Mk1 Golf. This car…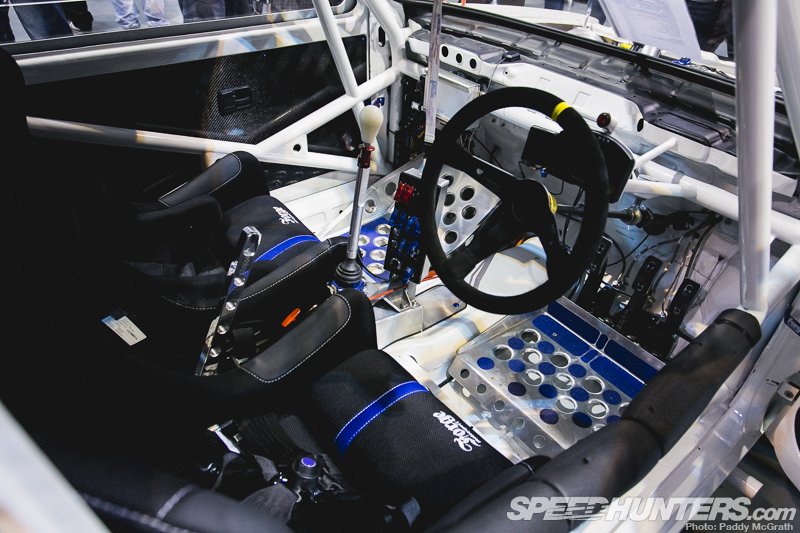 …I genuinely dread to think how many sleepless nights and the hundreds upon hundreds of hours of man-hours, all teamed-up with pure determination has been put into this work of art. It's going to be great to see this car in action later this year and we positively tip our hat to the Forge boys for all their effort and dedication, so far.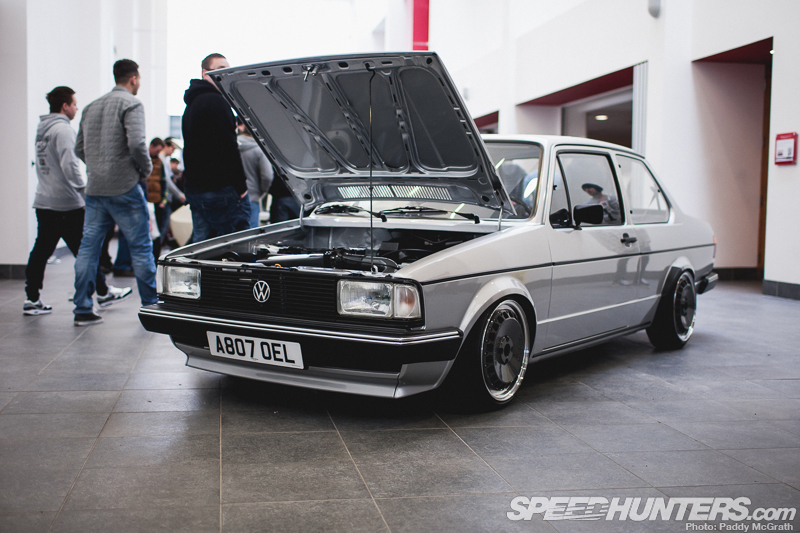 More old school cool was chilling in front of the main entrance doors in the form of Jamie Fagan's meticulously prepared MKI Jetta Coupe.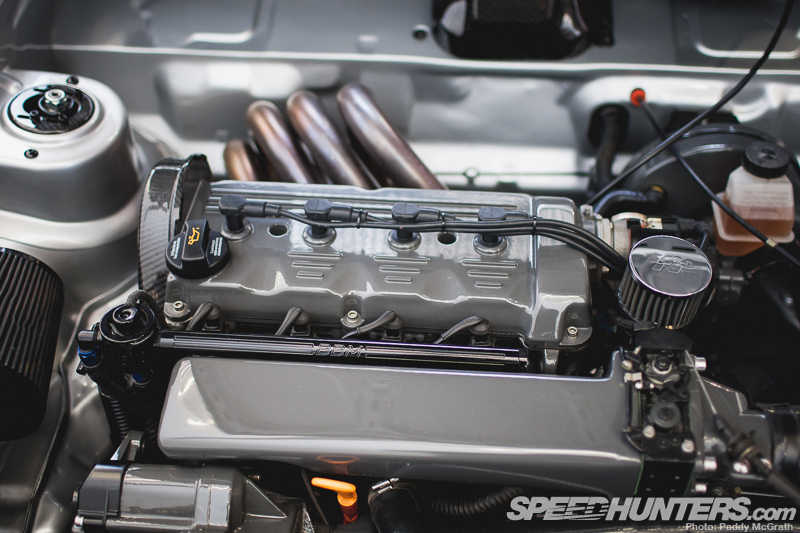 The engine bay, packing a 16v G60 wouldn't look out of place in the Tate Modern, and the best thing is that it's all Mr Fagan's own work.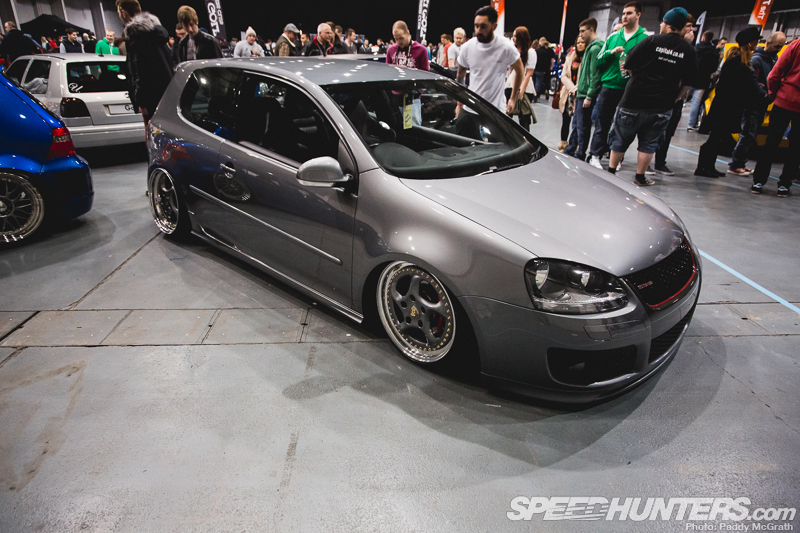 Jumping forward a few decades to the MKV platform brought us to this lovely Edition 30 Golf GTi.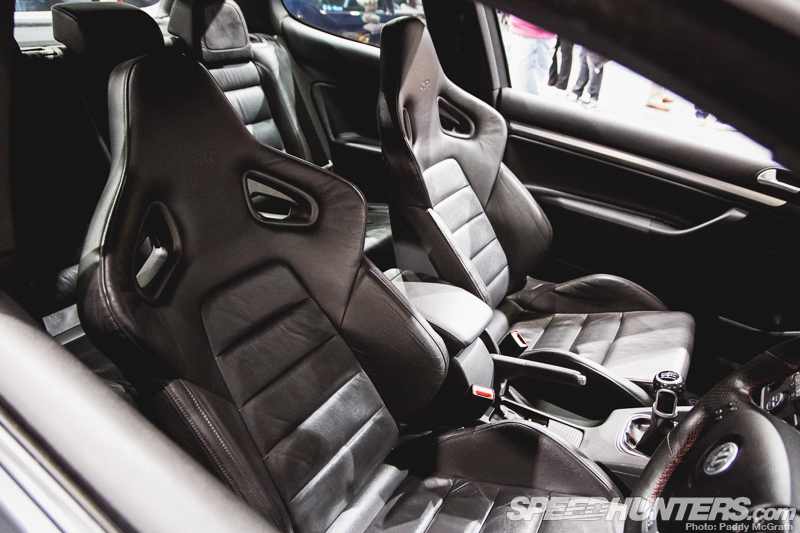 These Recaro seats were an optional extra in the MKV Golf GTi and R32 models for a limited time only. The lack of airbags kept them to the UK market only, so USDM cars missed out. At just over £2,000 on the options list, few people selected these super-comfortable seats, making them a rare find.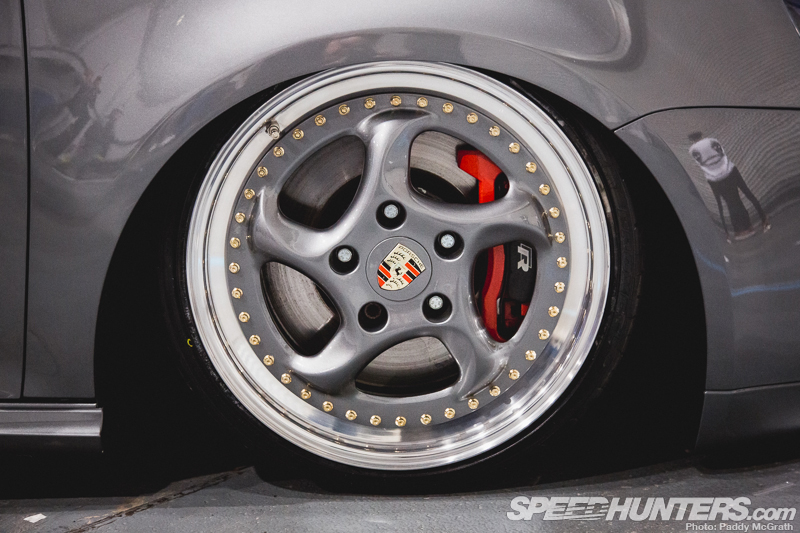 Dale Ellis' Edition 30 left the factory with a K04 turbo instead of the regular K03 MKV GTi set-up, making the motor respond very well to software tuning. The car sits perfectly and pulled a crowd with its understated looks.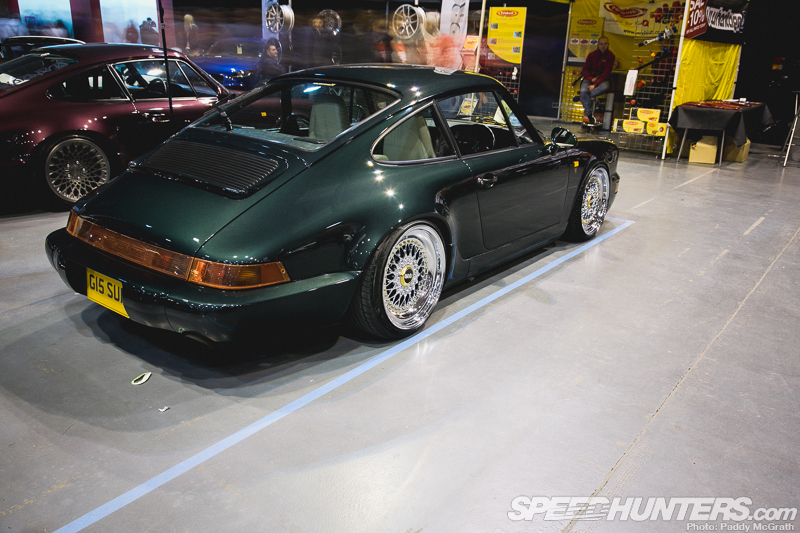 Also snapping necks were the strong selection of Porsche models on display.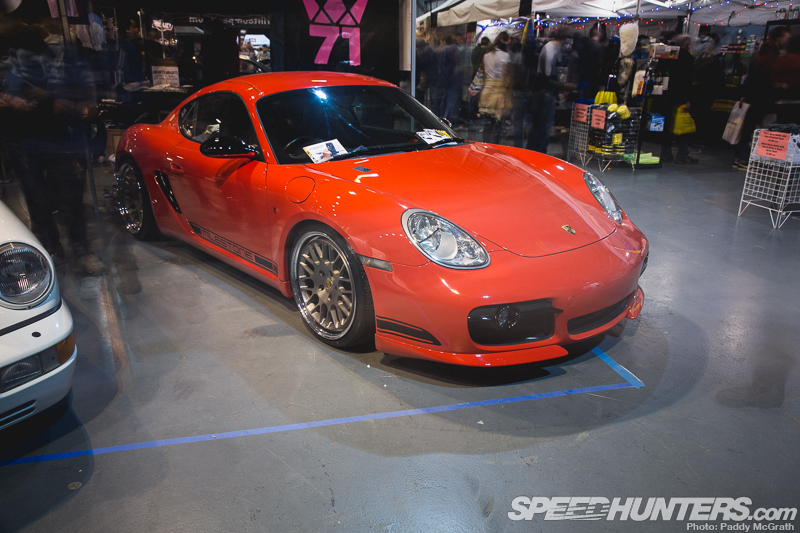 From 964s to the Milestone 71 prepared Cayman – there was plenty of Stuttgart metal lining the show floor.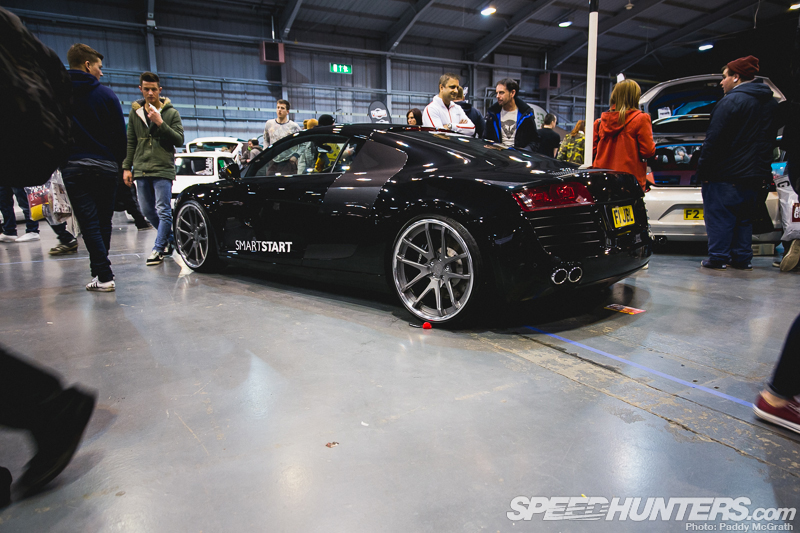 Keeping things premium, were Car Audio Security with their Audi R8 demo car riding on 20×9 and 20×11 Rotiform SNA 3-piece wheels. Raj, the owner of the vehicle, runs it daily – proving that the R8 is a useable 'Supercar'.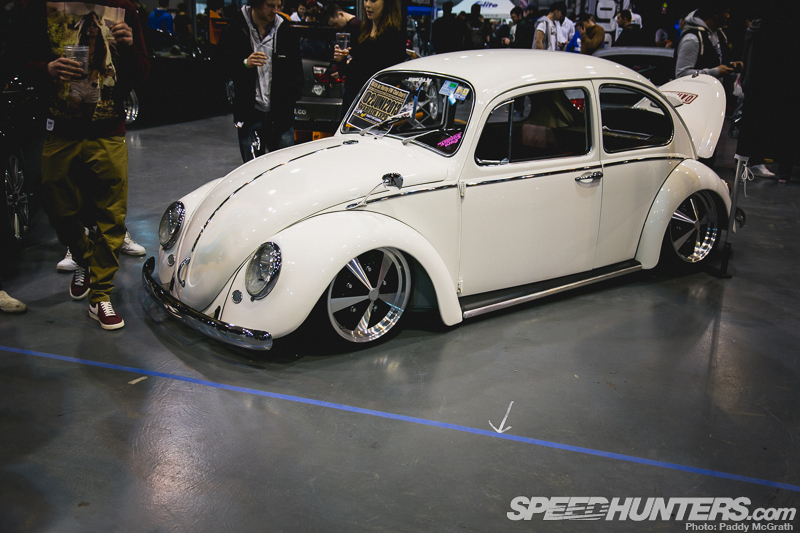 We flicked our eyes right and this aircooled Beetle immediately took us so far away from the Audi R8's vibe. It's almost hard to comprehend how far the Volkswagen Group has come from its humble beginnings. Give me a 1949 split window bug to go with that R8 I was dreaming about earlier, and that would be my dream garage well on under way. This white Bug also hit the spot, though.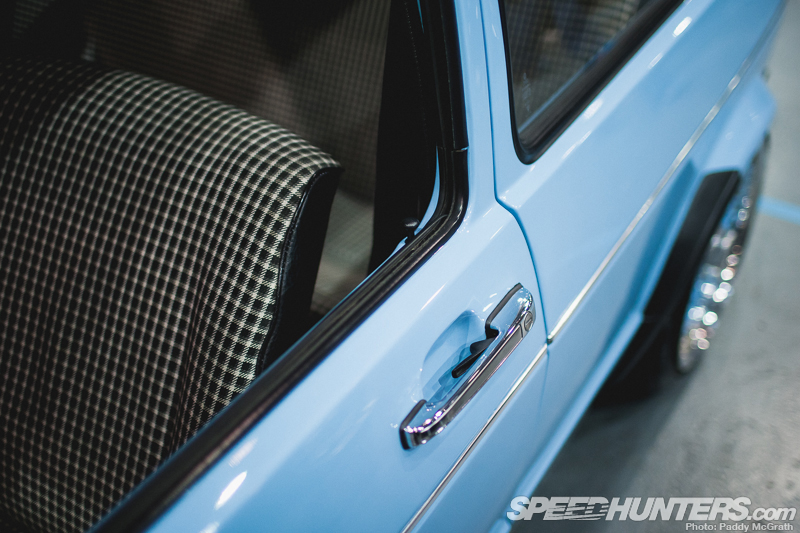 Pastel-coloured paintwork has always been a sure-fire winner in my eyes. Both Paddy and myself fell in love with this blue hue and OEM retro interior on the gorgeous Mk1 you see here.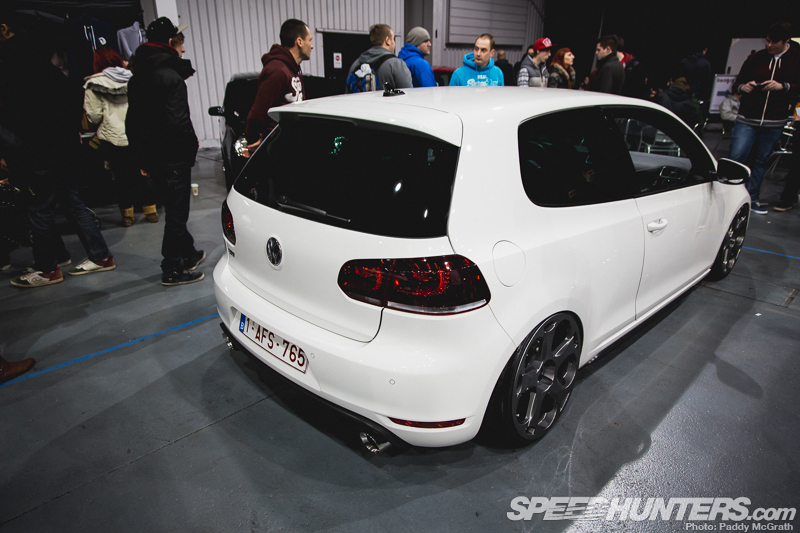 This MKVI GTi was high impact and had me immediately walking towards it to get a proper look.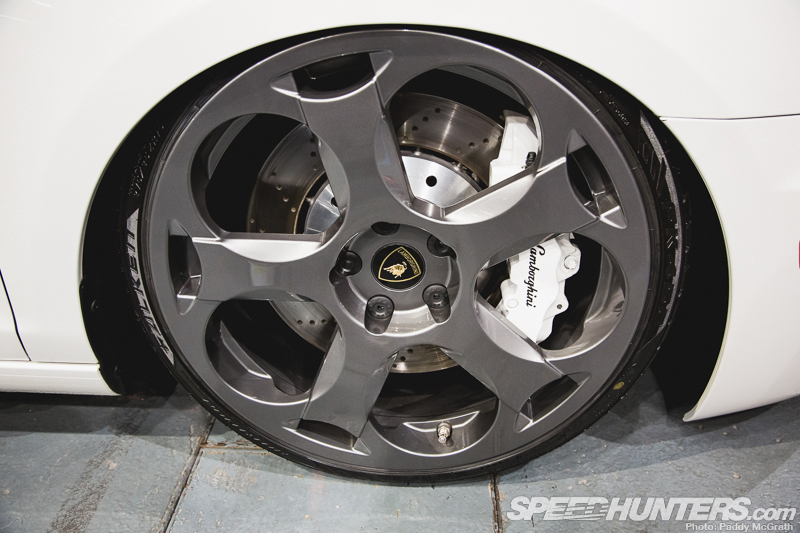 The Genuine Lamborghini wheels were fitted to perfection and the Lambo brakes were a great touch.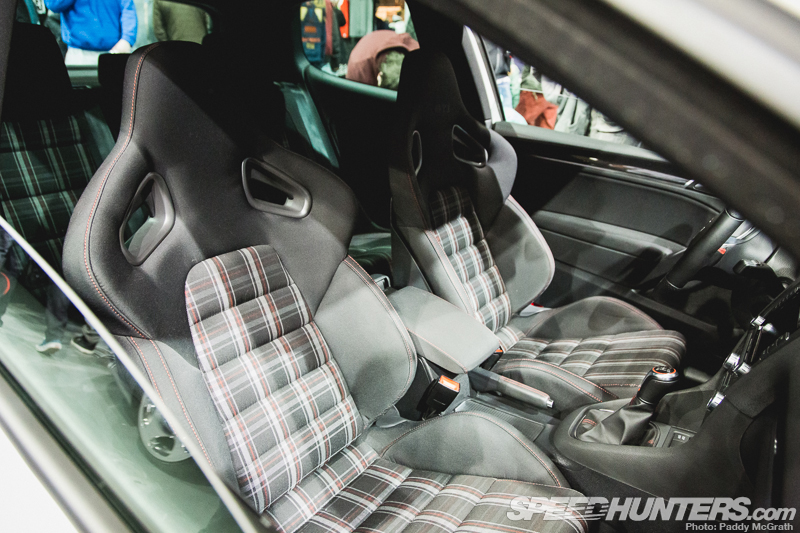 In recent years Volkswagen has really nailed it with their choice of interior trim. The Interlagos fabric introduced on the MKV was a game changer in my opinion, and the new-wave cars are a very nice place to be on a long journey.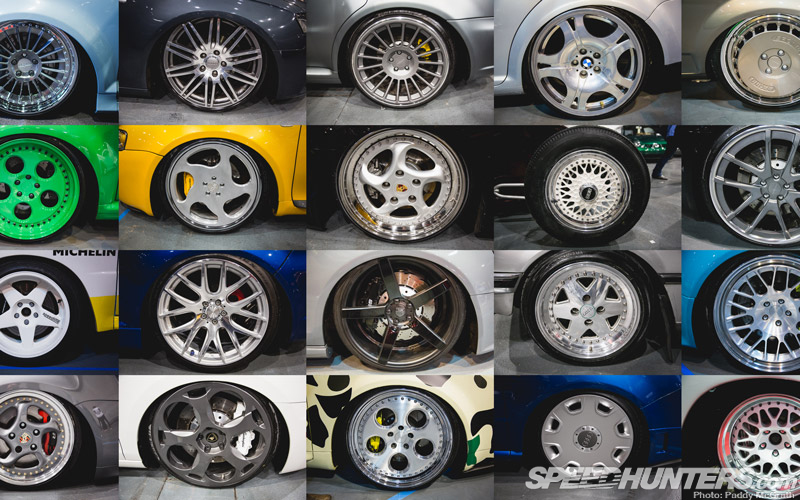 Wheels, wheels, wheels. They make or break a car and in the Volkswagen Audi scene, wheel detail is more important than pretty much anything. Here are some of our favourites. Paddy is going to be making a desktop for your download happiness. (Just as soon as I find an internet connection that wasn't originally created in the '80s – PMcG)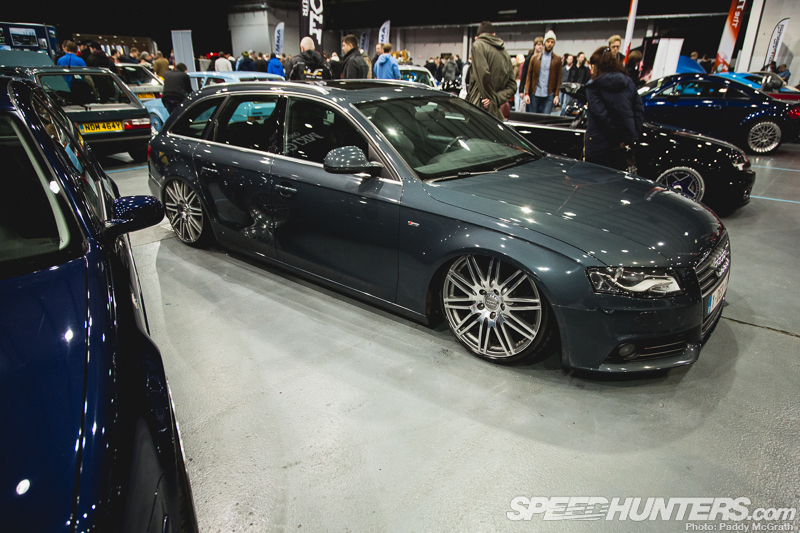 Wagons on air are great – they're useable, look cool and in Europe, where we often get a range of economical diesel motors, these cars are very affordable to run.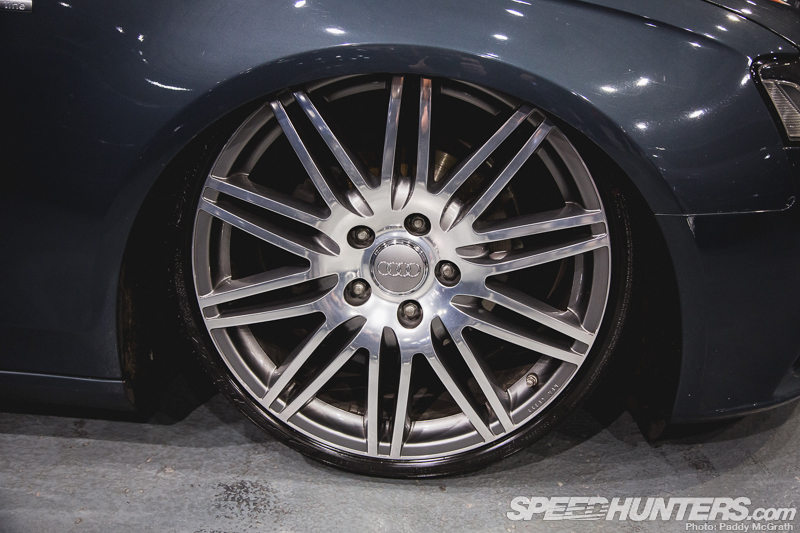 A hefty suspension drop and dialled in wheel fitment is all you need for day-to-day happiness.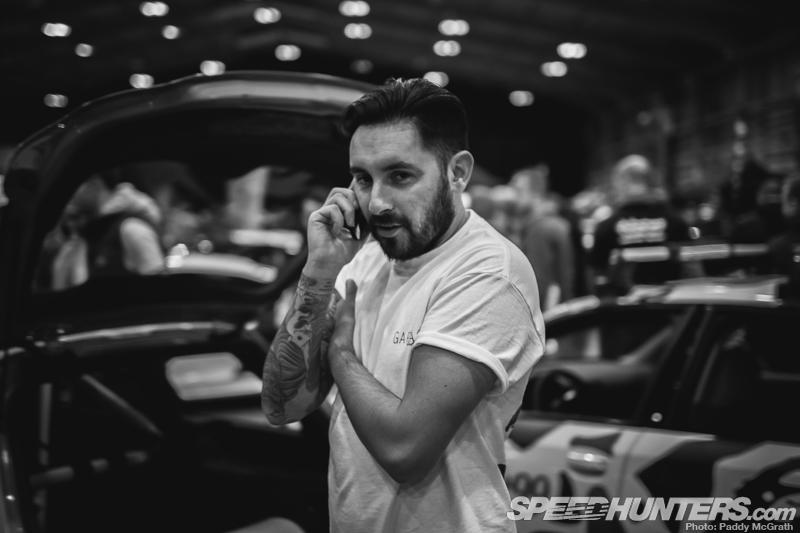 If you see me at a show, or anywhere for that matter, I will most probably be on the phone. To be honest, it's best that I stay well away from spanners, cameras or anything that I can break! Give me a telephone, an Apple Mac and an internet connection and I'm okay though. I hope to be using these devices to bring you more Speedhunters stories throughout the year.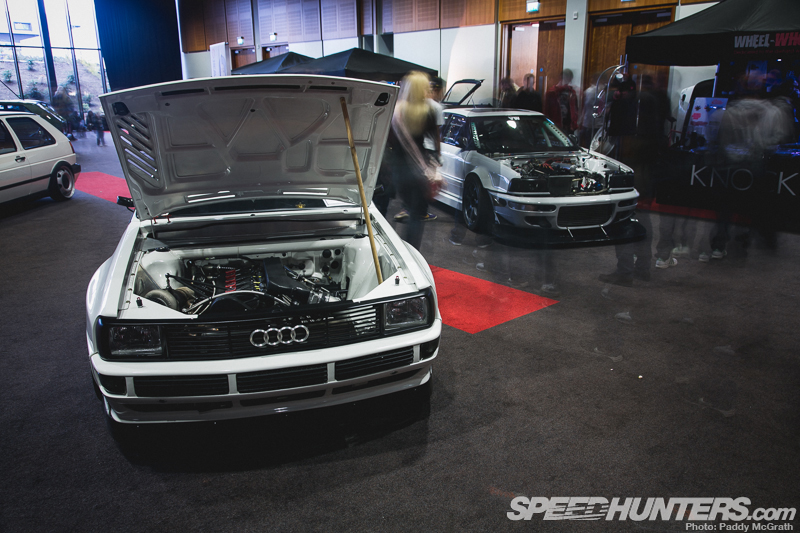 Quattro. One word that in the 80s, used to rhyme with awesome. These days, it's still a pretty awesome word, albeit slightly less exclusive than it once was, but the RS quattro cars are dreamy to drive. We will be bringing you a cool Spotlight feature on three very special home-built cars later on this week.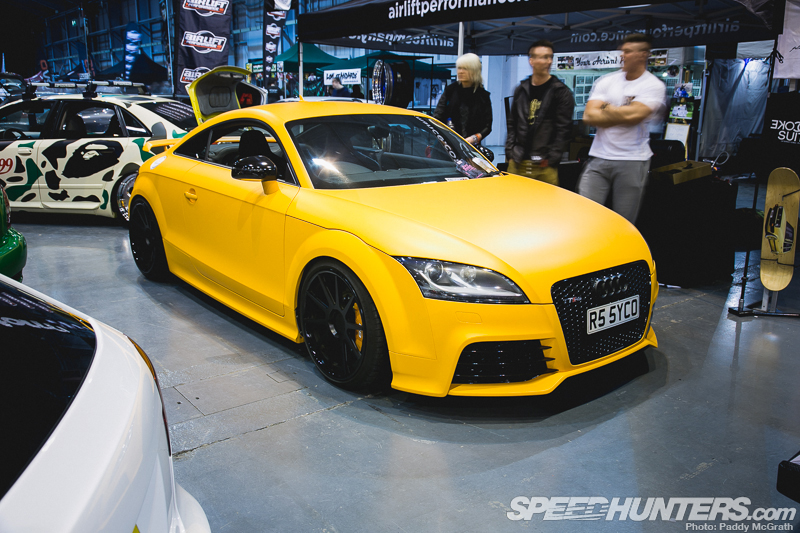 This modern day quattro belongs to Ash Lomas and had just literally been wrapped in matte orange. The job, which is factory perfect, protects the paintwork of this car running Stage 2 Revo software as Ash chases Supercars around London's M25-ring!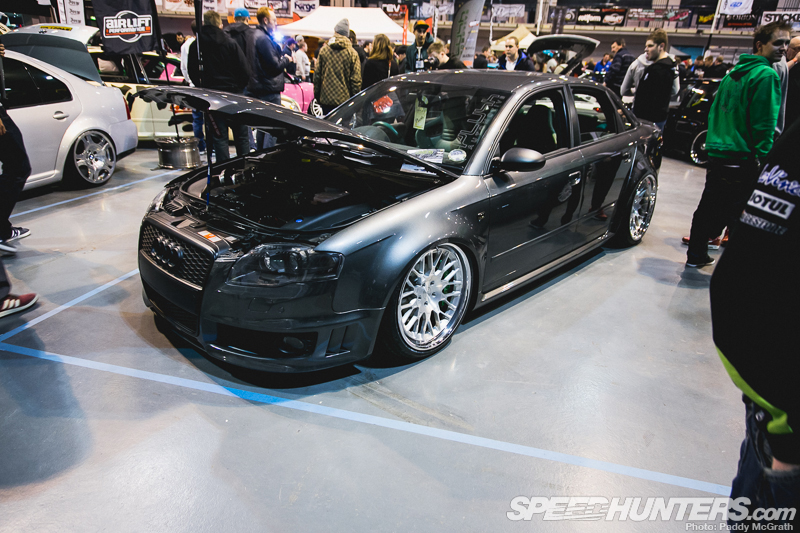 Another quattro ride pushing 620bhp was this supercharged B7 Audi RS4 put together by Luke Massy of Plush Automotive fame.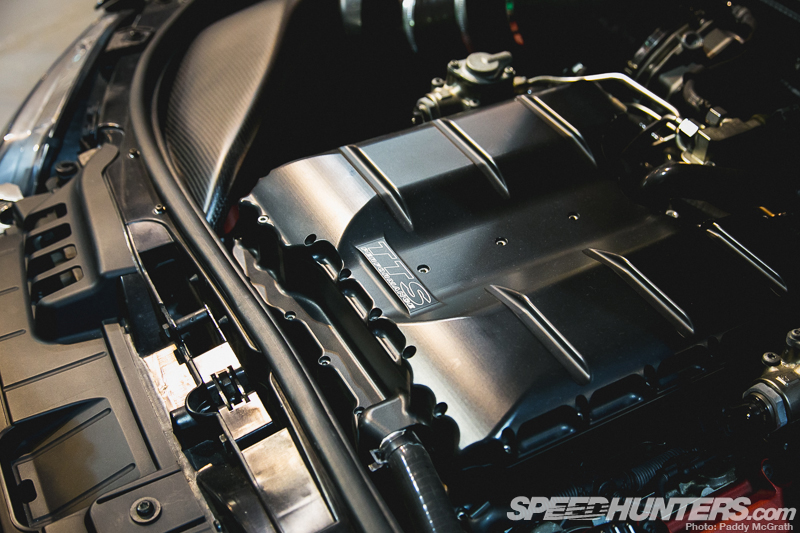 MRC Tuning carried out the conversion to a very high standard. This renowned Audi tuning house has recently been producing some interesting 800BHP RS6 converted cars, that are easily breaking the 200mph barrier.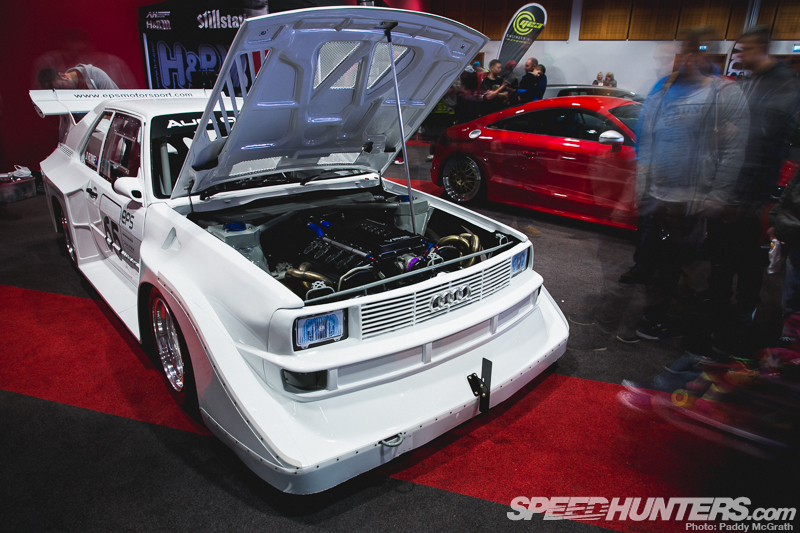 With the hunting of Speed firmly in mind, I shall leave you with this one image that features quite possibly the most incredible piece of engineering that was at the event: Dave Rowe's 750BHP Audi weighing just 980KG. As I have already mentioned, there will be more on this car and two of its stable mates on Friday…
–
Words by Ben Chandler
Photos by Paddy McGrath / paddy@dev.speedhunters.com