The perfect companion
What is car life? There is no definitive answer to this question, and that's a great thing. It could be the guy that saves up his money for years so he can go down to the dealership and buy the car of his dreams. It could be the wealthy guy with a garage full of rare classics that he sometimes drives and sometimes just stands back and admires. It could be the fellow that spends every weekend at the race track trying to shave fractions of seconds off lap times, or the person who has spent countless hours on a build or restoration without even firing up an engine.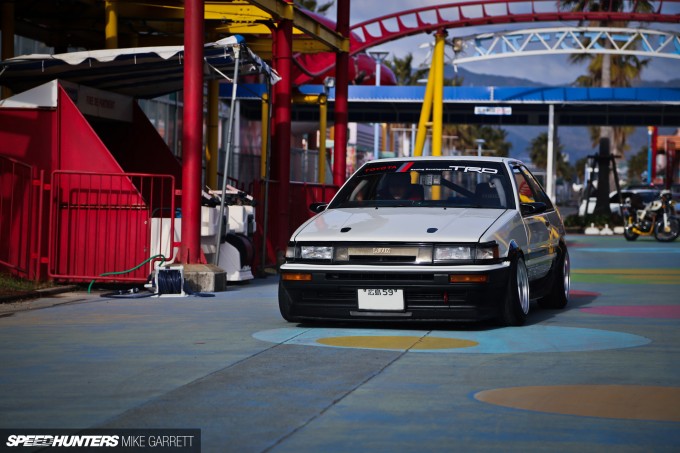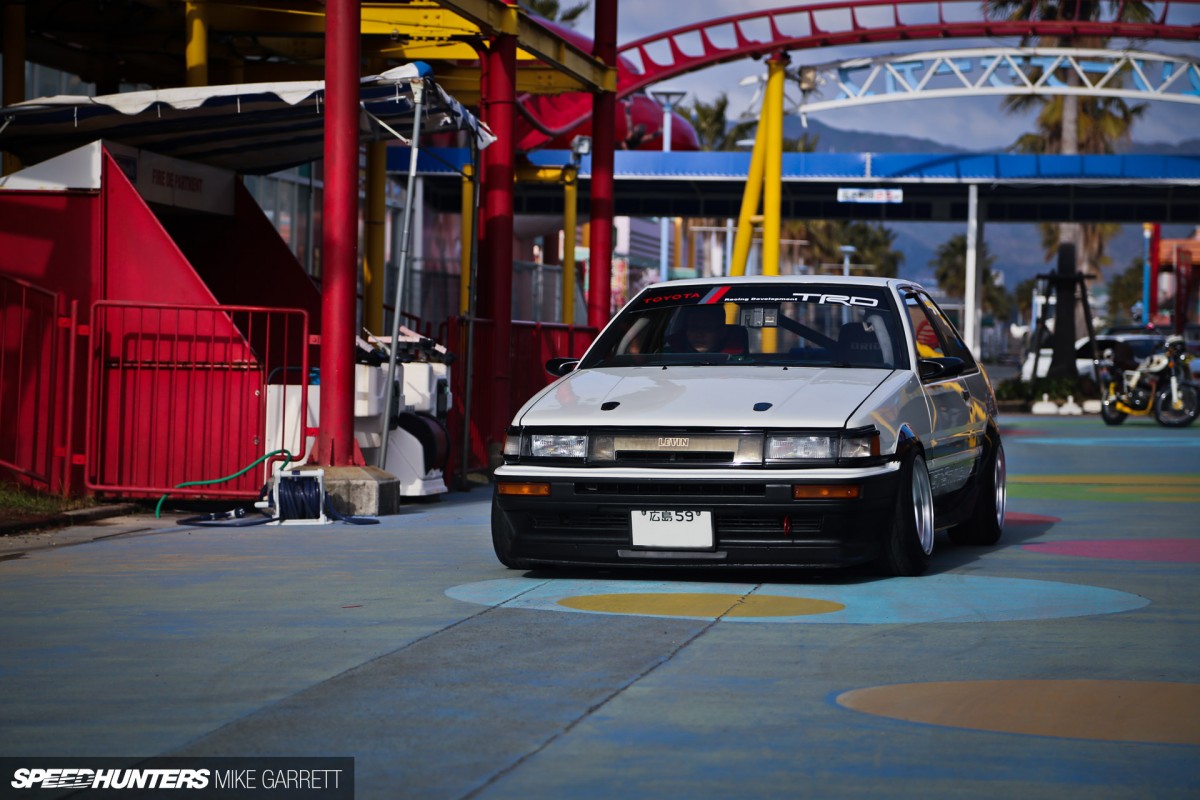 But when it comes to the more literal definition of the term 'car life', it's all about finding the automobile you love and then living with it, not unlike a great marriage. I'm not talking about a car that you enjoy only on sunny days or relaxed weekends – but one that's with you every step of the way.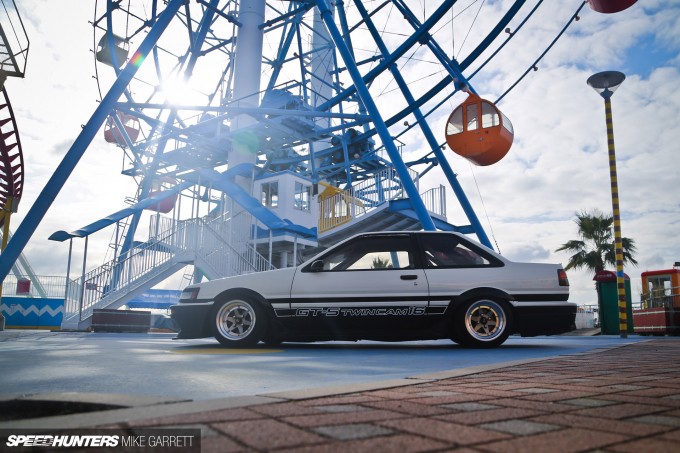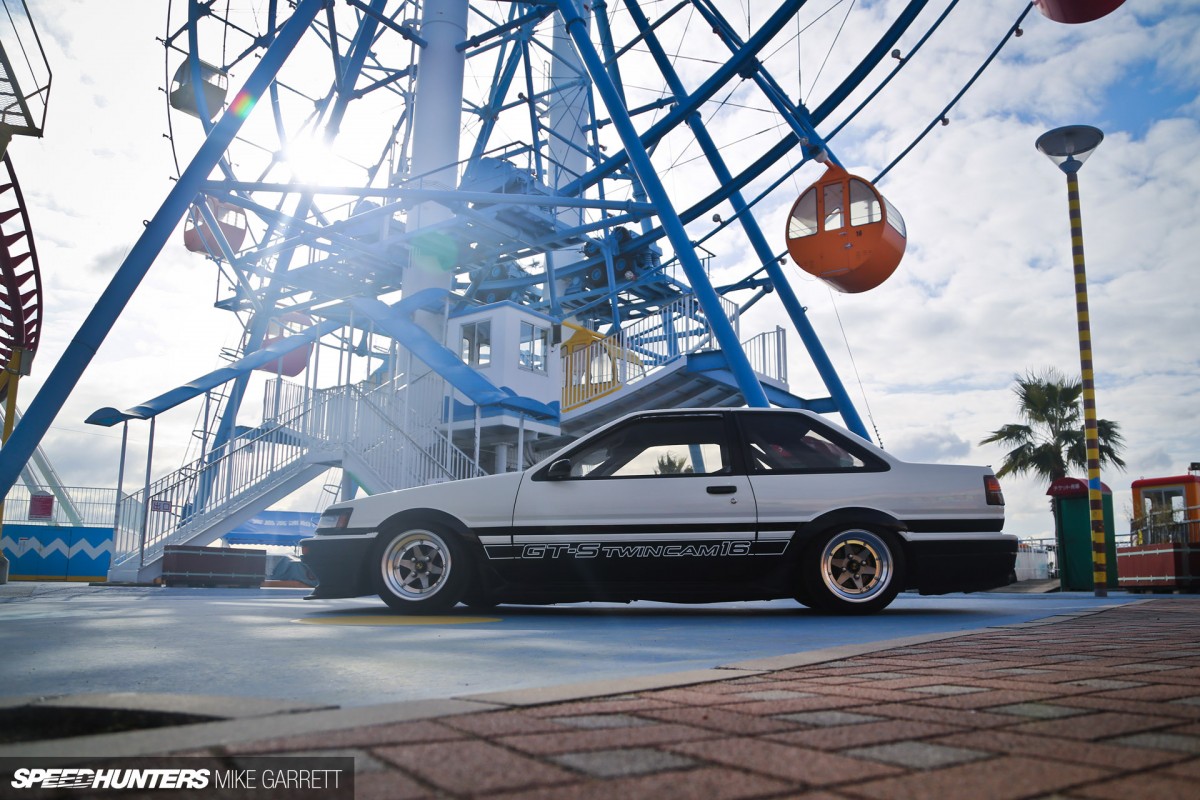 I think it's because I have a notoriously bad habit of switching cars way too often, that I have a tremendous amount of respect and a fair bit of envy toward those who have found their favorite car and stuck with it.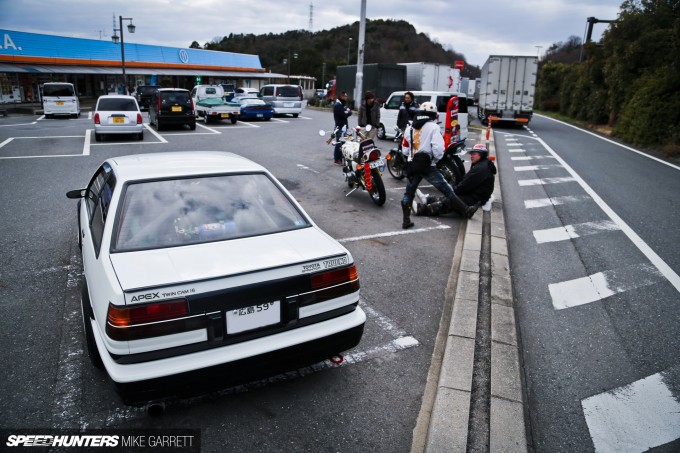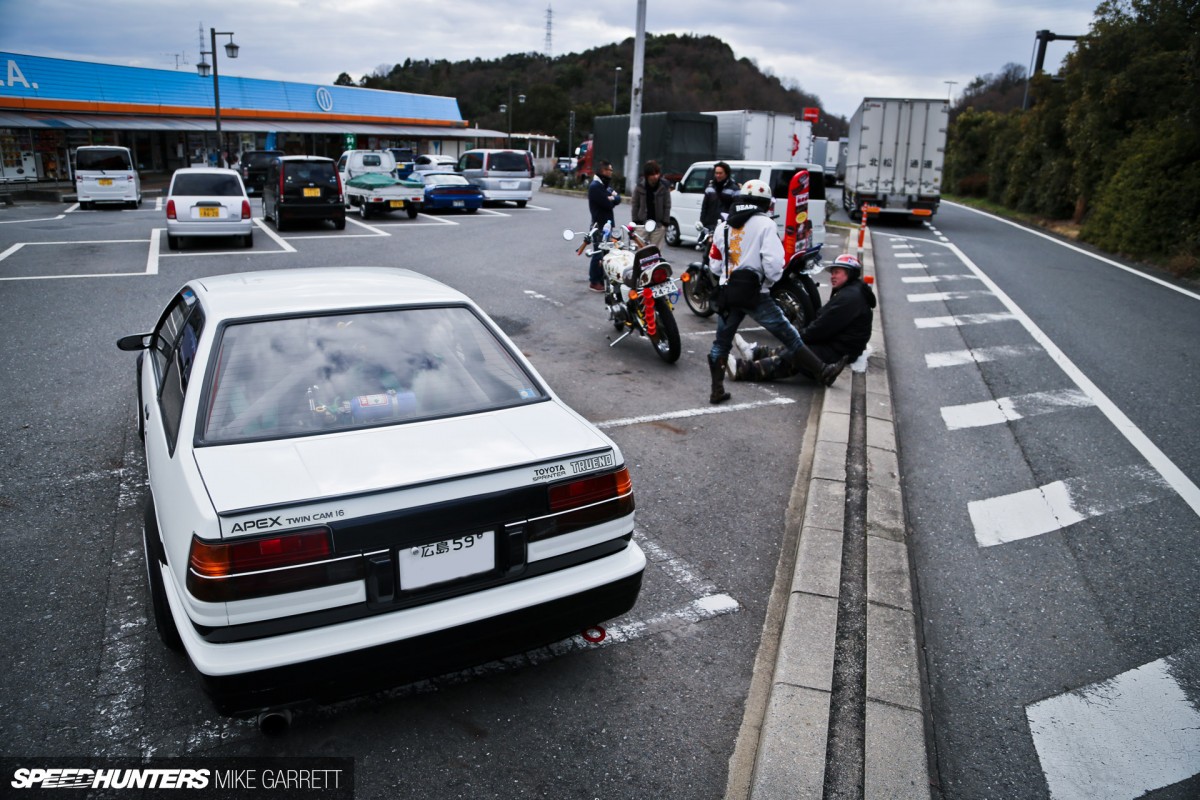 That's why it was very special when I was able to spend some time with Japan's Hirokazu Sato recently – a guy who redefines the bond between man and machine. His car of choice is the iconic Toyota AE86, and if you look at the photos you'll probably recognize this this car from past event coverage stories.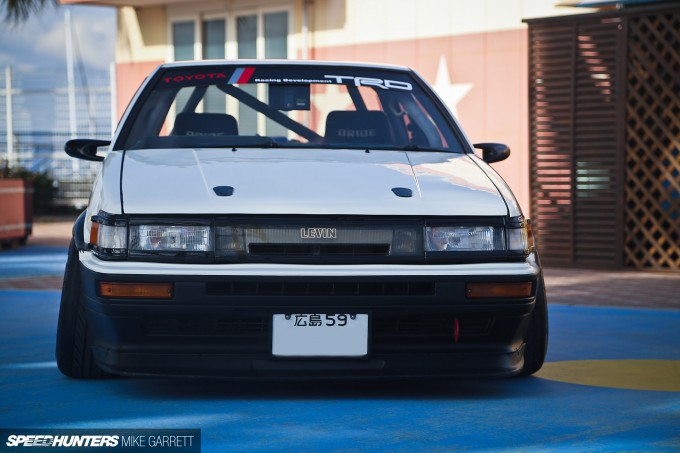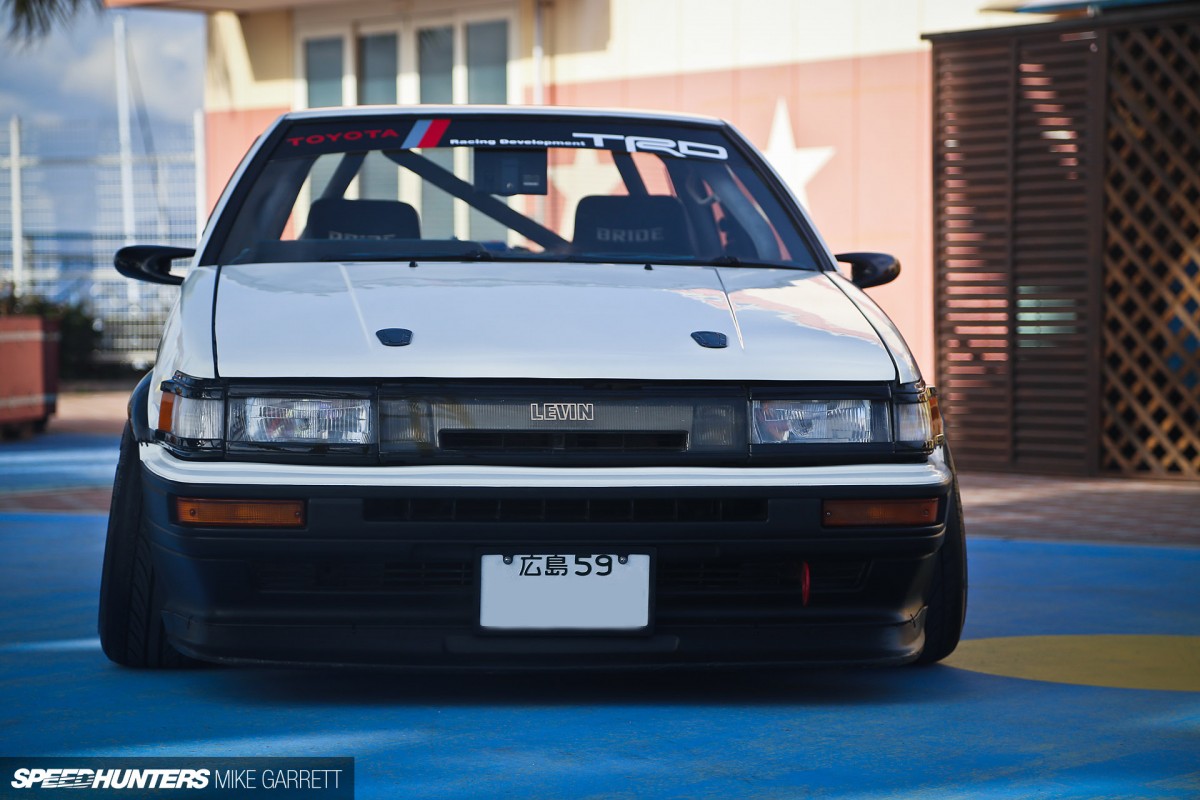 Sato-san is a member of Bad Quality, the Hiroshima team that also includes Shuichi Nakagawa's famous Sunoco 180SX. And while this AE86 isn't modified to the same level as that particular machine, its story is every bit as interesting.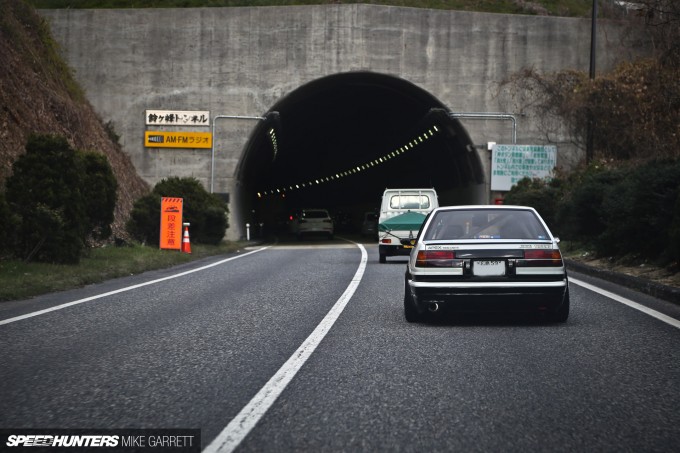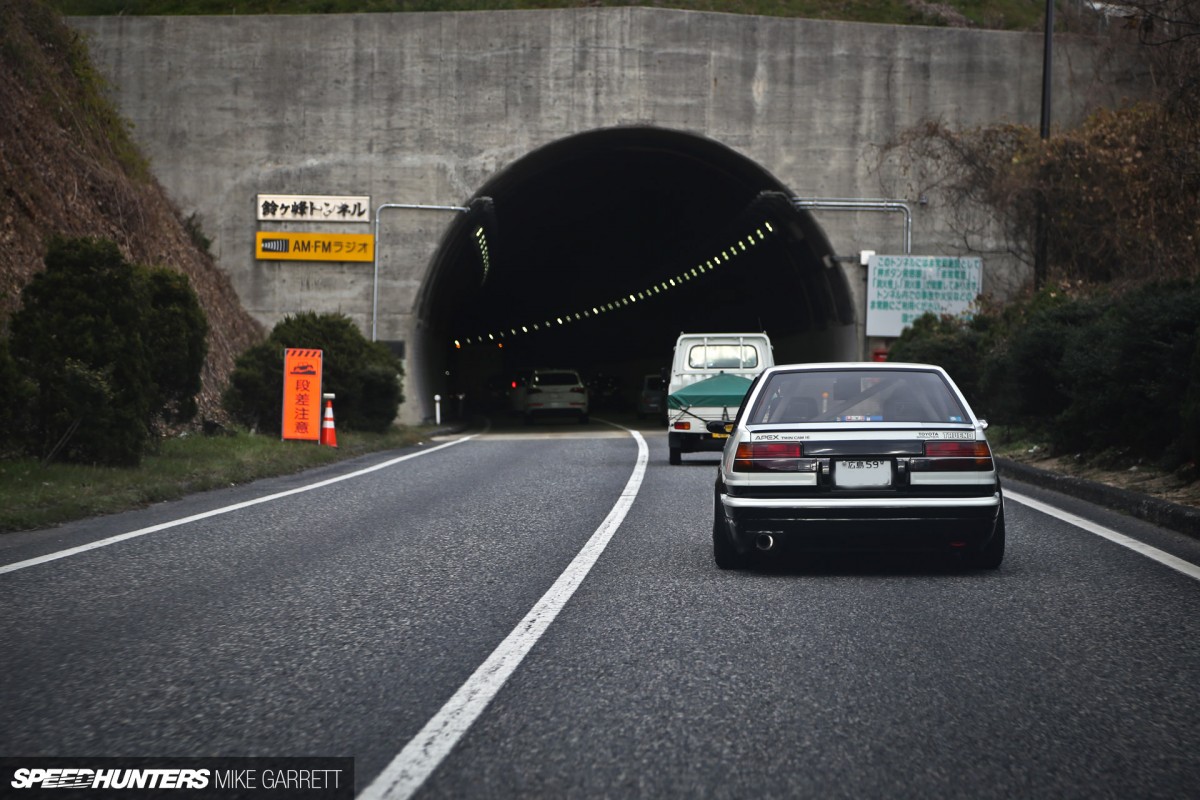 Sato-san's love affair with the AE86 began when he was a high school student, or more specifically – one that spent his free time reading magazines and watching videos that featured a certain Keiichi Tsuchiya pulling off amazing maneuvers in his own Hachiroku.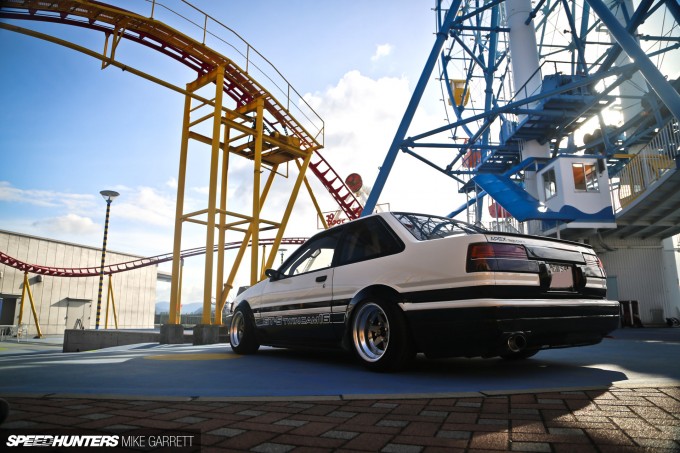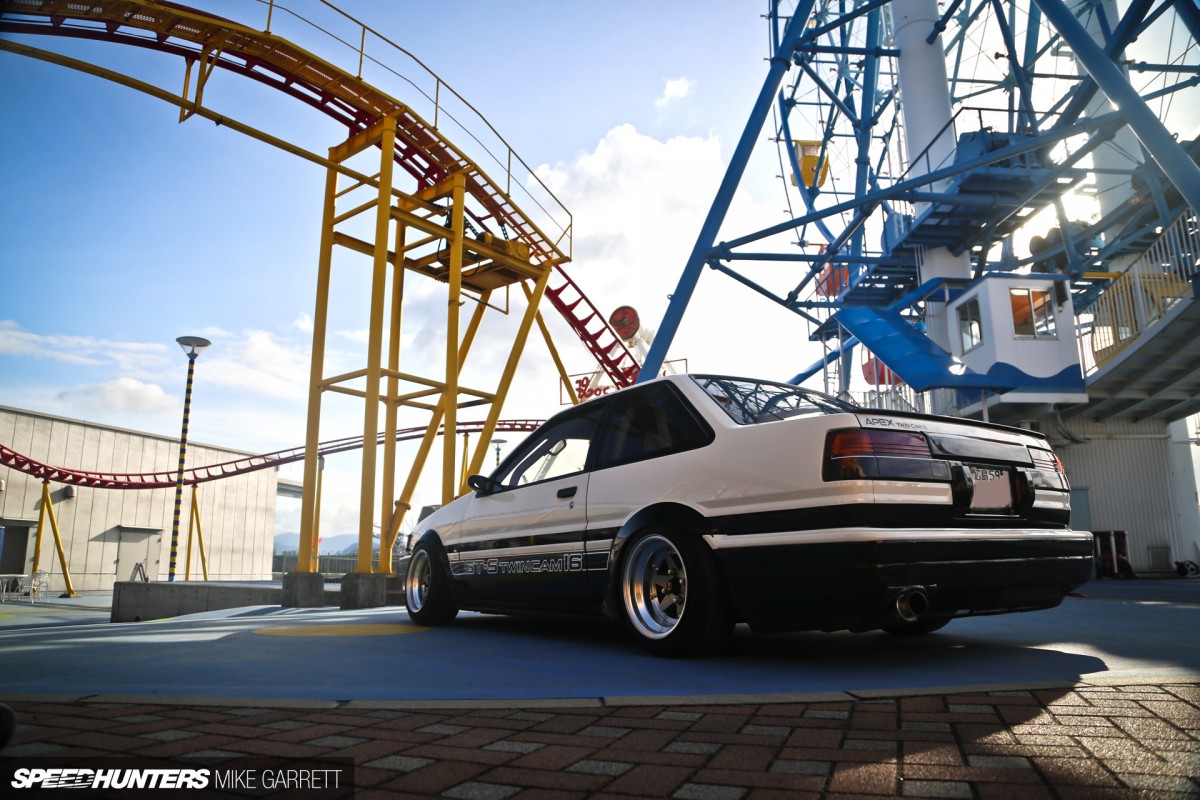 When he had a chance to drive one, Sato-san was hooked by the AE86's lightweight chassis, high-winding engine – and a balance that people still praise to this day. A lifelong relationship was born and he's since owned four different examples of the 86, with this particular car having been in his possession for 14 years now.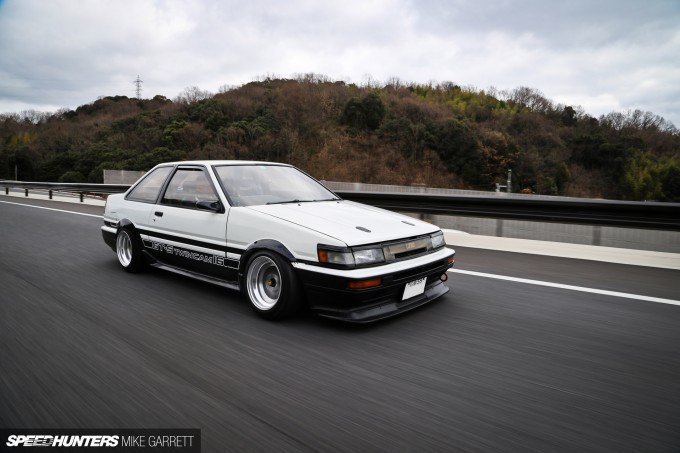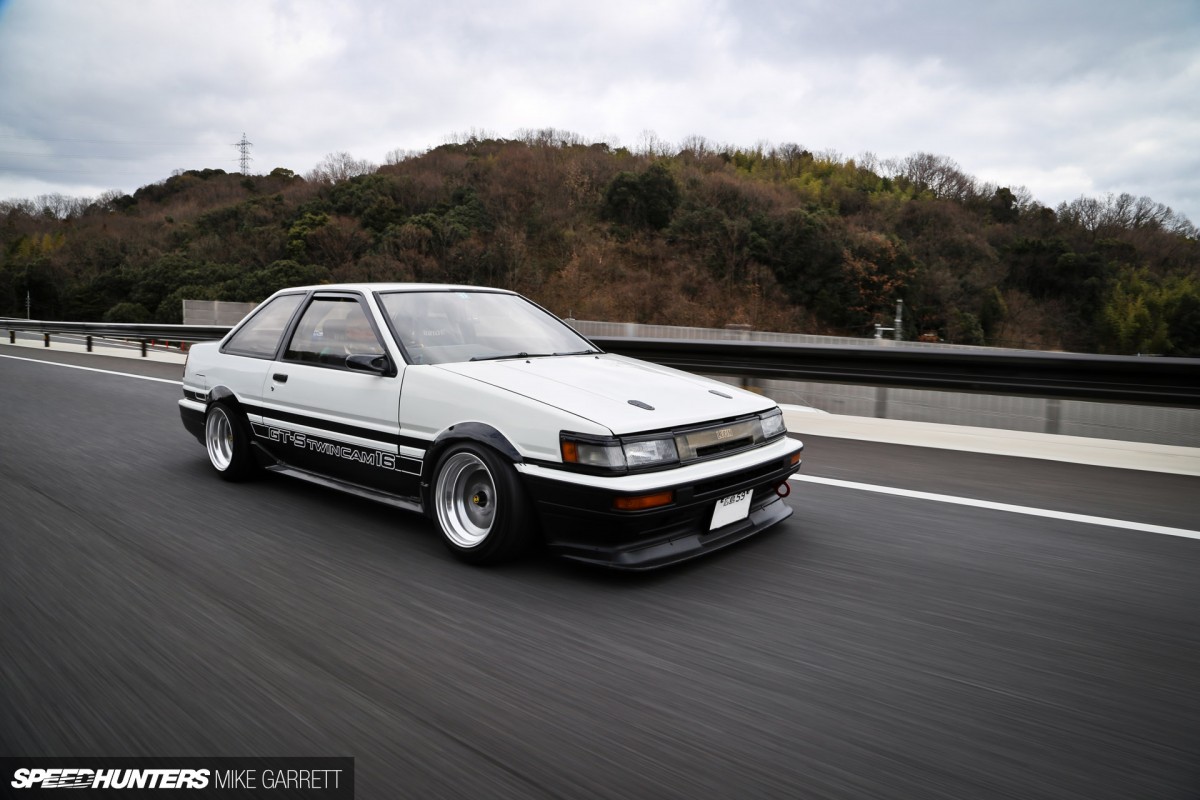 To put it simply, there really isn't anything that Sato hasn't done with this car. It's his daily commuter, occasional track car, and he also drives the 86 all over Japan to events and to meet up with fellow enthusiasts. He's even been known to throw on snow tires and go sliding in the mountains during the winter.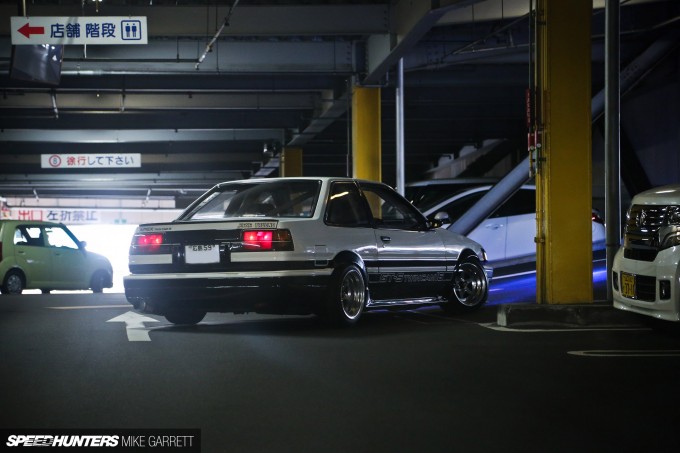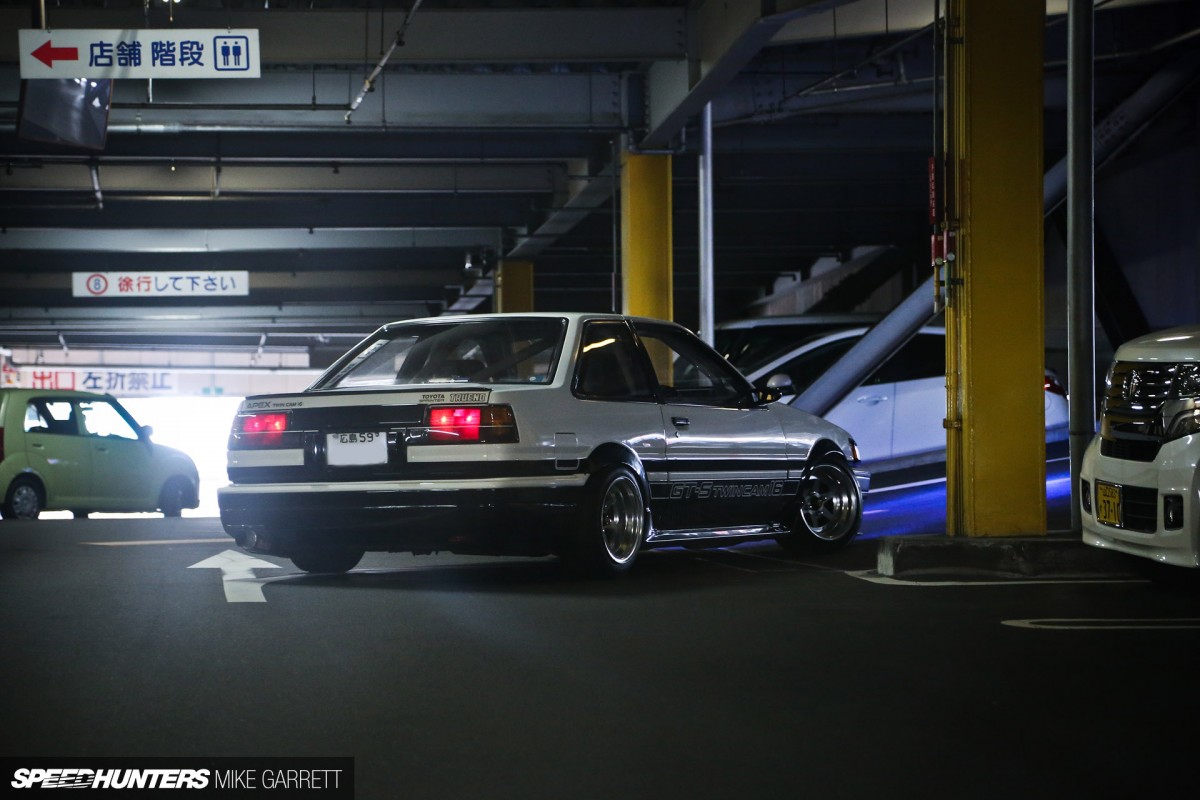 And when you think about it, it's hard to imagine a car better suited to all those tasks than the humble little AE86. Its power and response is perfectly suited for day-to-day use, and its small footprint makes it a good choice for Japan's notoriously tight city streets and parking lots. It could very well be the perfect daily driver.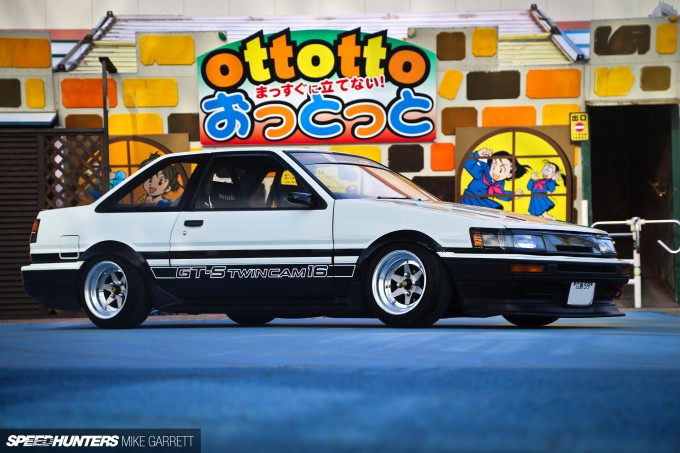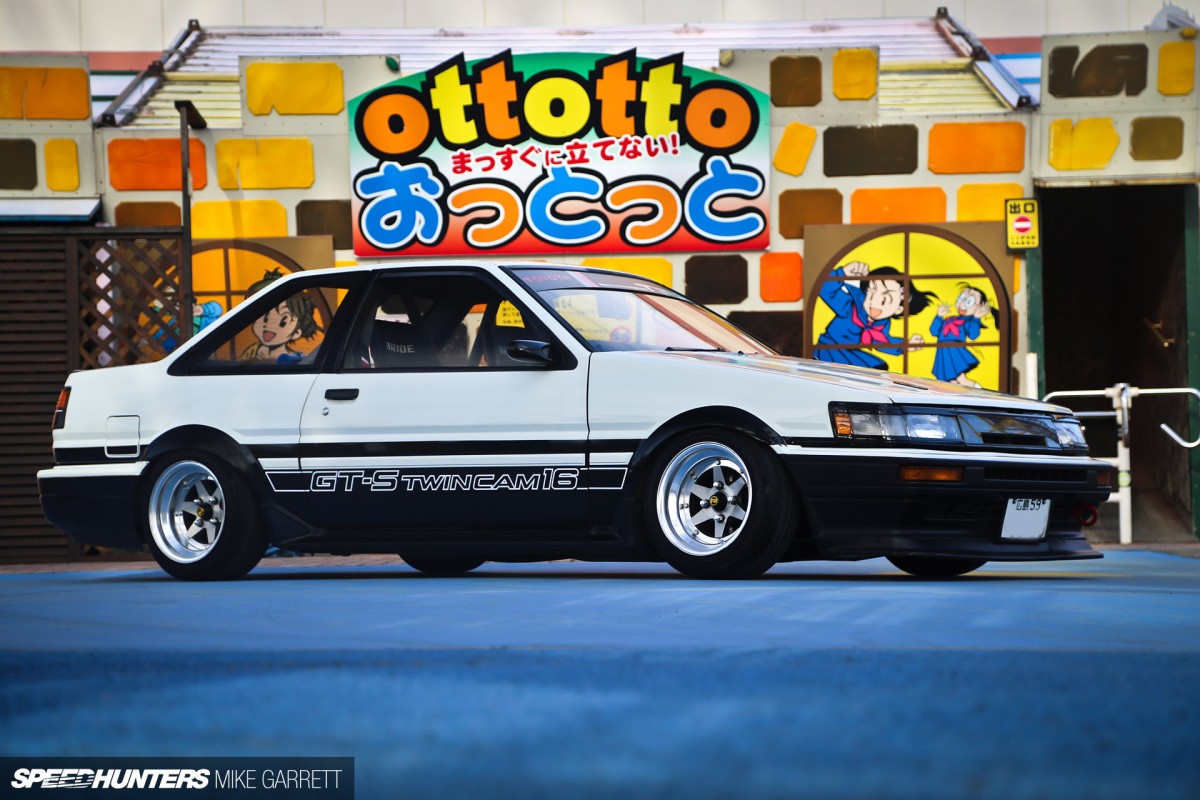 Sure, the car might be older than anything else in the grocery store parking lot, but after almost a decade and a half of ownership, you can bet that Sato-san knows the car inside and out. DIY maintenance and modification is another area where the AE86's inherent simplicity makes it a winner.
Achieving balance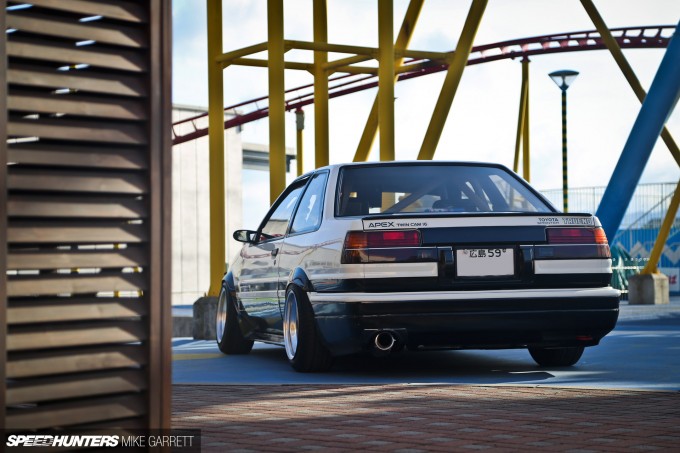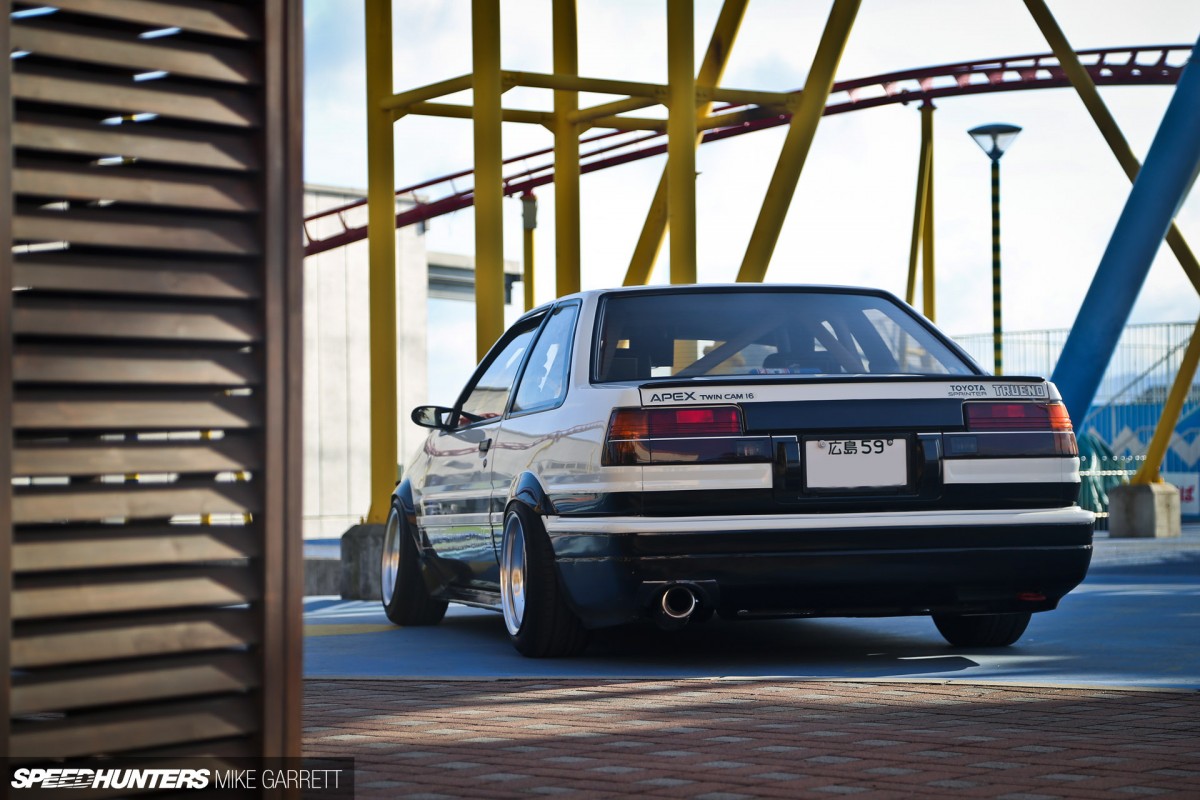 On the subject of modification, in the long time he's had the car Sato has honed the 86 into one of the most stylish and functional examples out there. From the moment you see the car you can quickly sense that it and its owner share a long history together.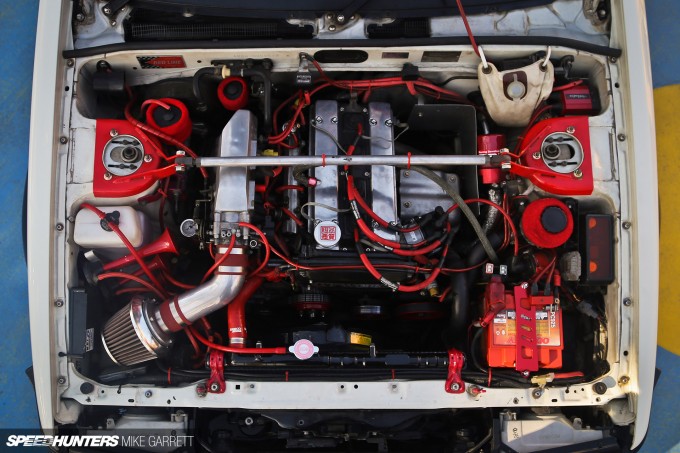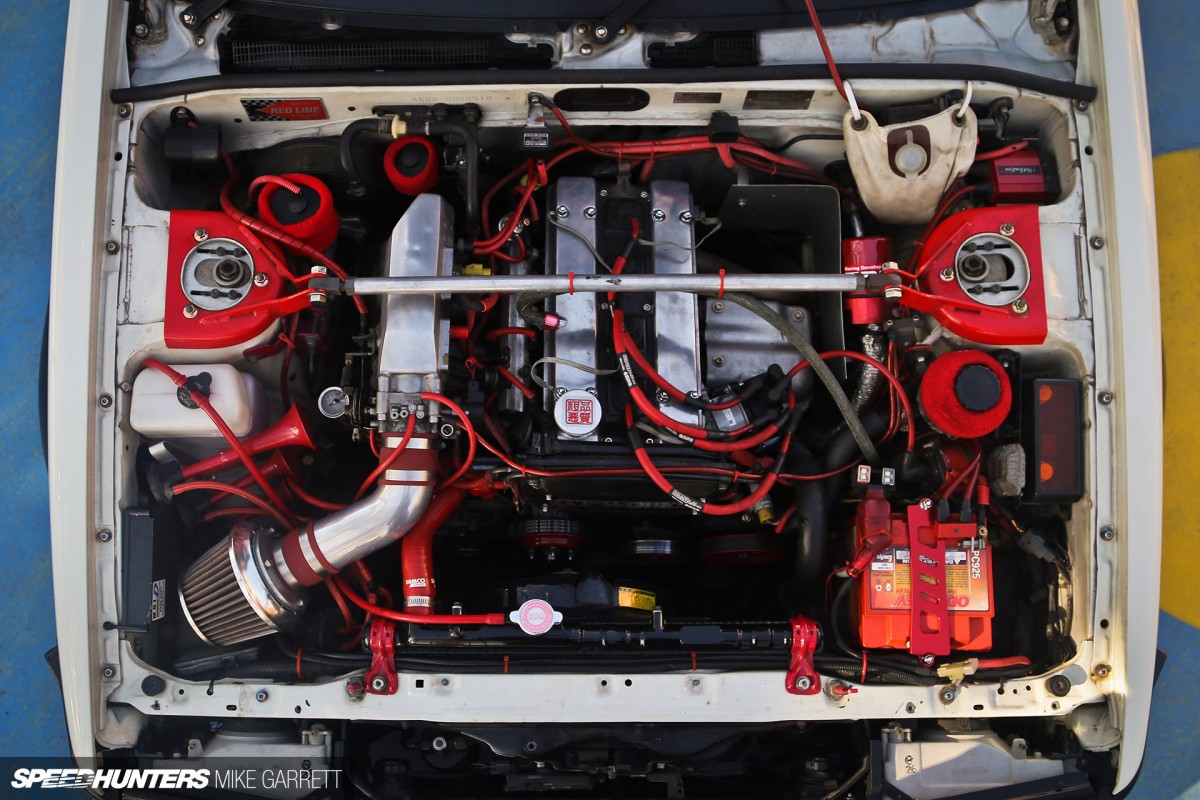 Lifting the 86's FRP bonnet, you'll find a fully rebuilt 4A-GE. There's no forced induction, and for the most part the engine preserves the character that made the AE86 such a hit when it came onto the market back in 1983.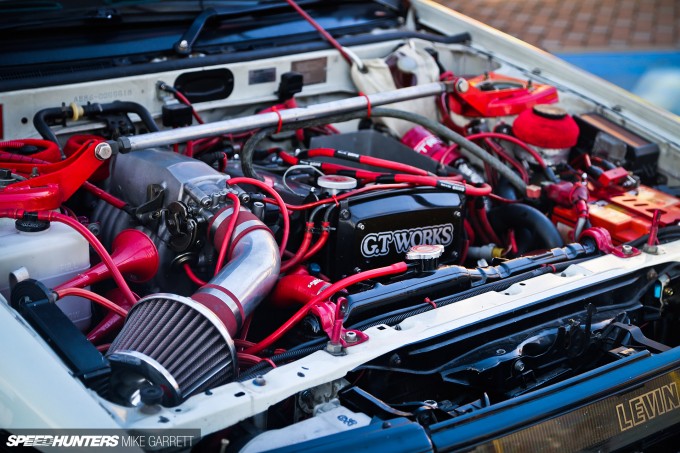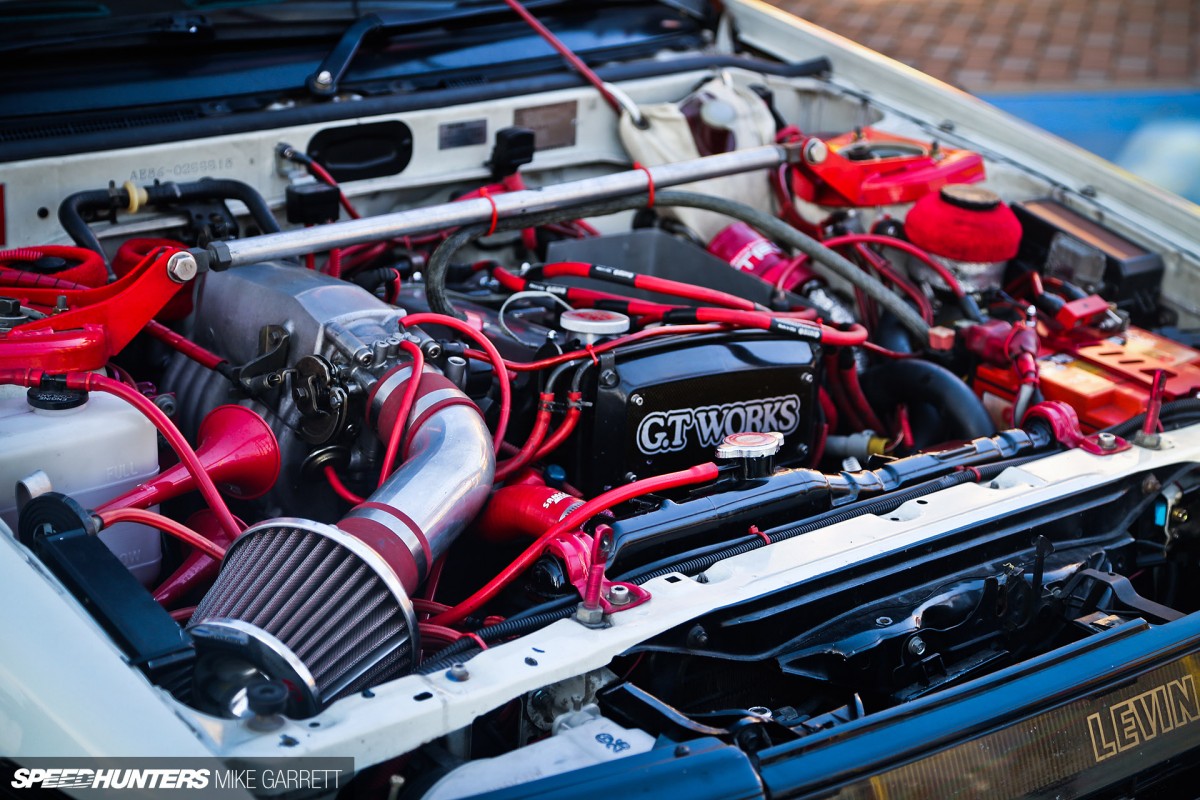 To keep the car's manners street-friendly, power modifications have been limited to the basics. There's a Fujitsubo header, an A'PEXi SAFC, and A'PEXi intake, plus a host of other upgrades to improve reliability like a Koyo aluminum radiator and an FC3S RX-7 oil cooler.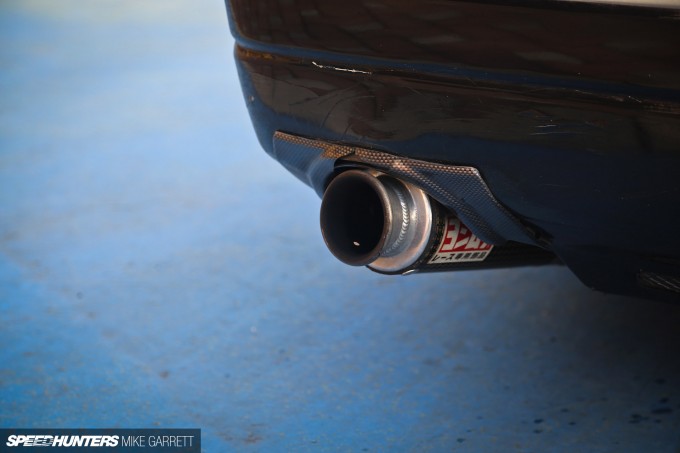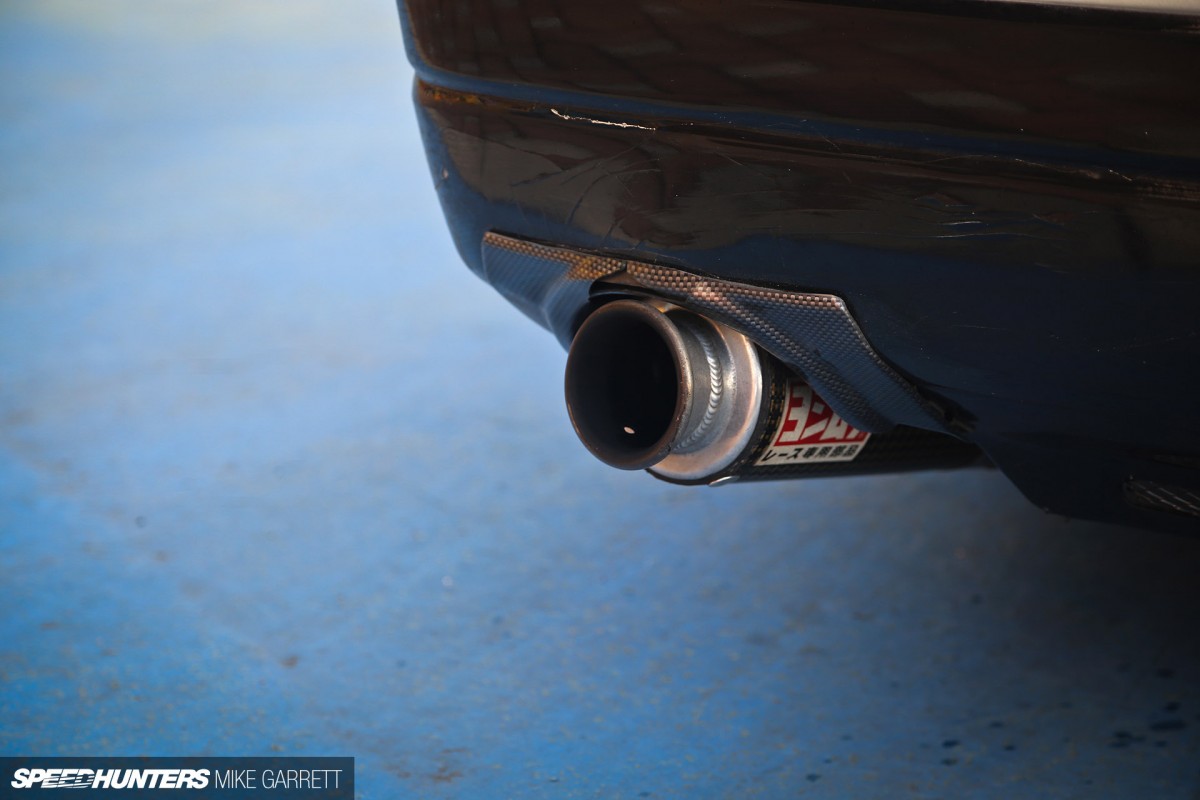 One notable modification is the addition of Yoshimura muffler out back. Of course, this part was designed for a motorcycle but on the AE86 it makes for a unique look and a very aggressive sound.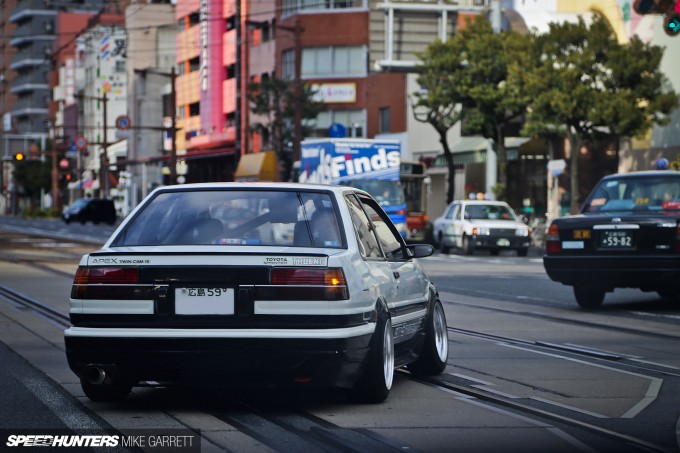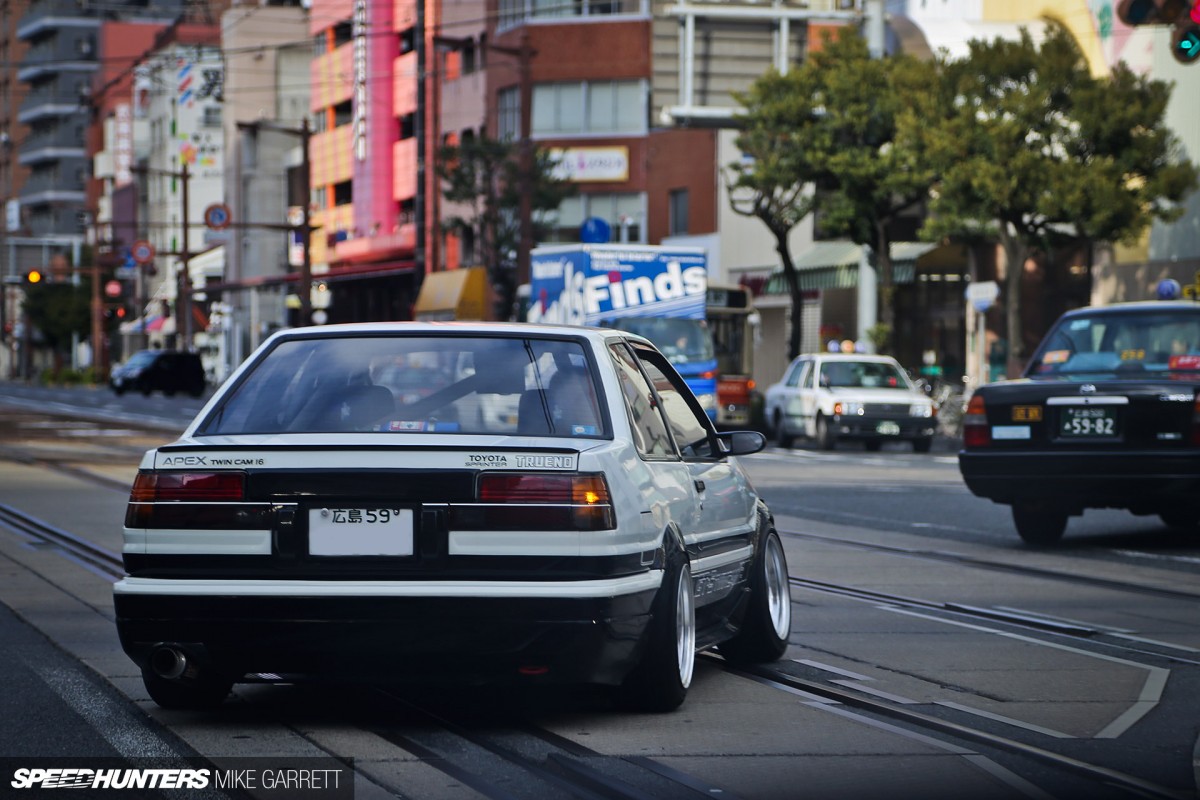 Drivetrain work has also been kept simple with a Toda flywheel and TRD clutch, and a TRD limited slip diff with a 4.55:1 crown wheel and pinion. Essential stuff for a proper AE86 experience.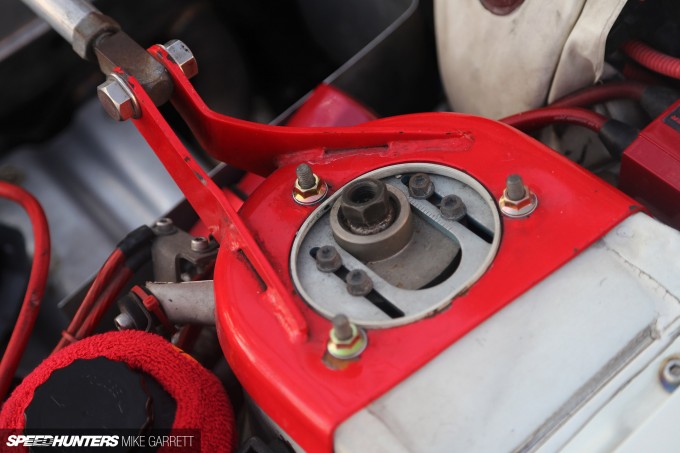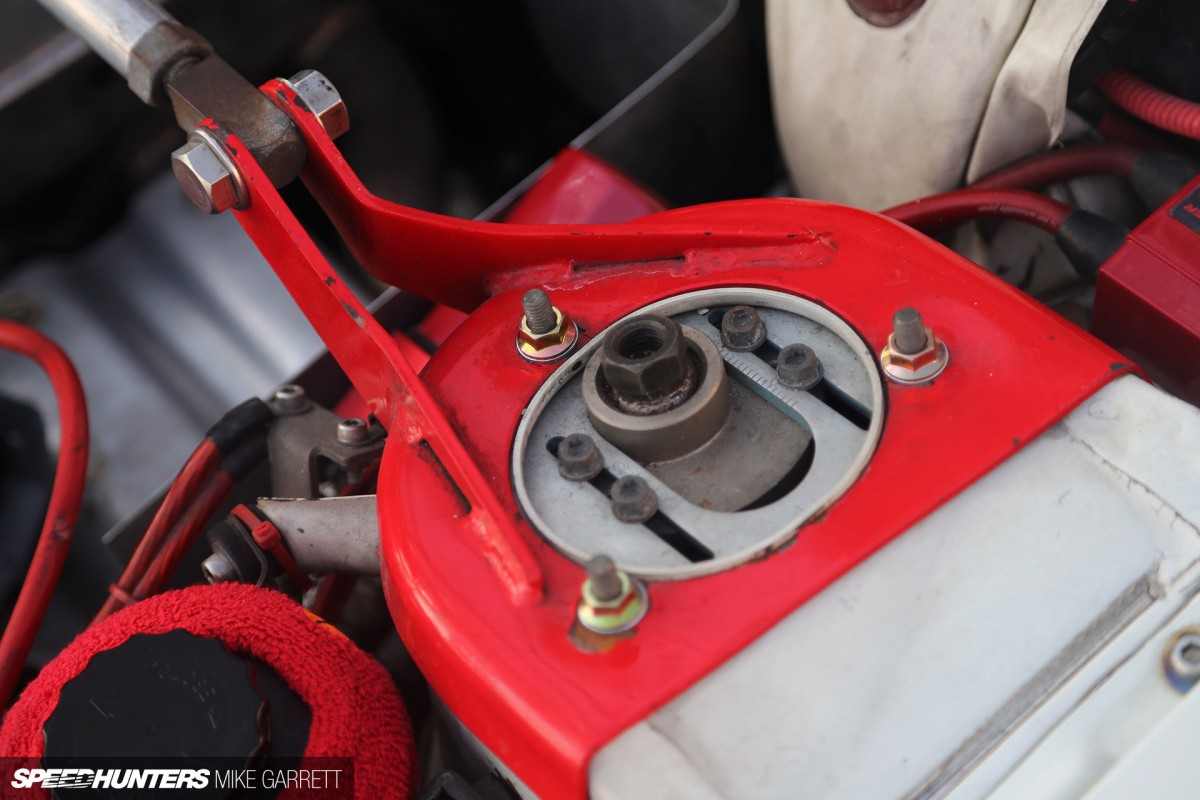 As for suspension, Sato has equipped the car with a set of coilovers from GT Works – a name that instantly brings respect and admiration from AE86 enthusiasts around the world. Other upgrades include a stabilizer bar from a Toyota GX71, Jubiride negative camber adapters and adjustable tension rods. TRD bushings throughout also help keep the old chassis feeling fresh.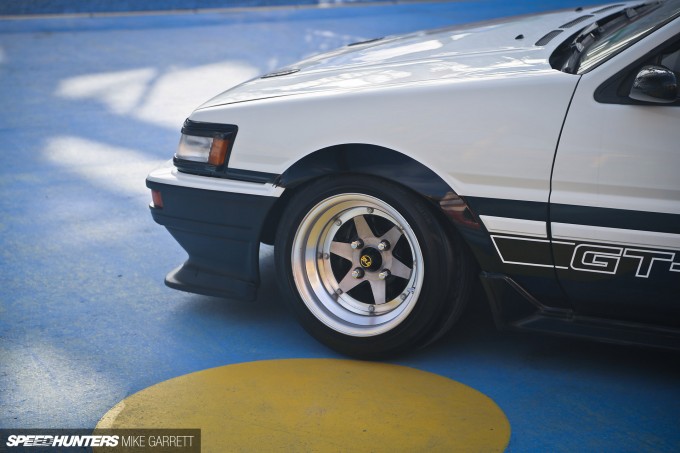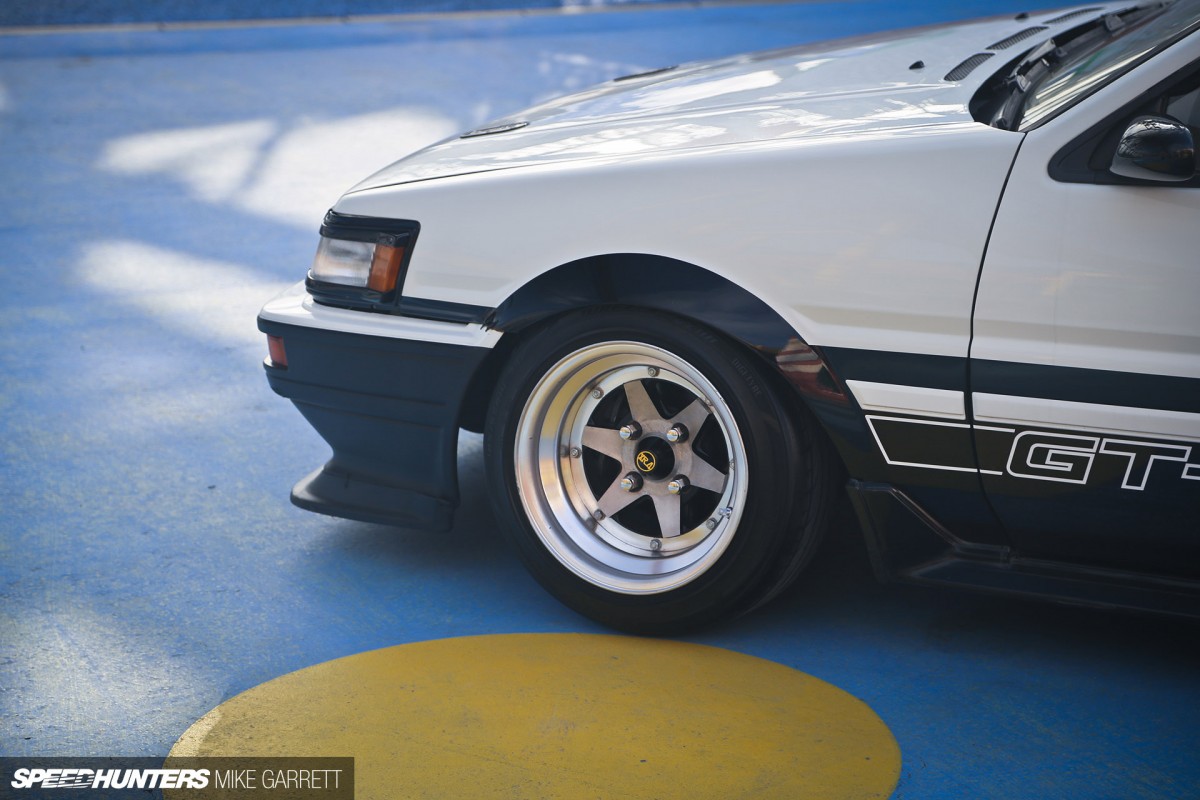 As for the wheels, the car has seen numerous sets over the course of its life and in its current form wears a set of SSR Longchamp XR-4s – an absolutely timeless choice for the AE86 if I do say so myself.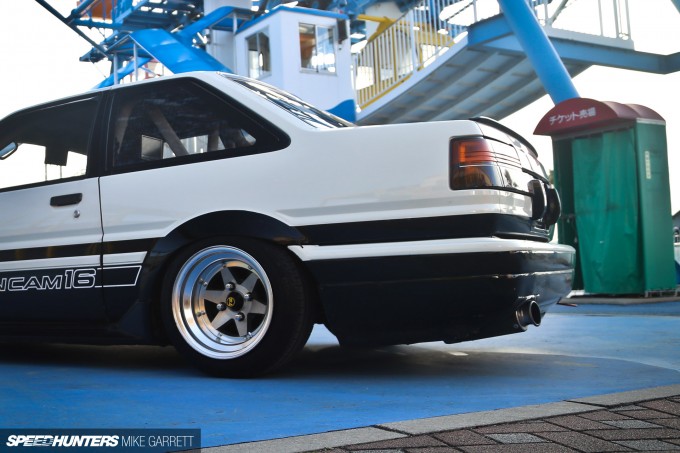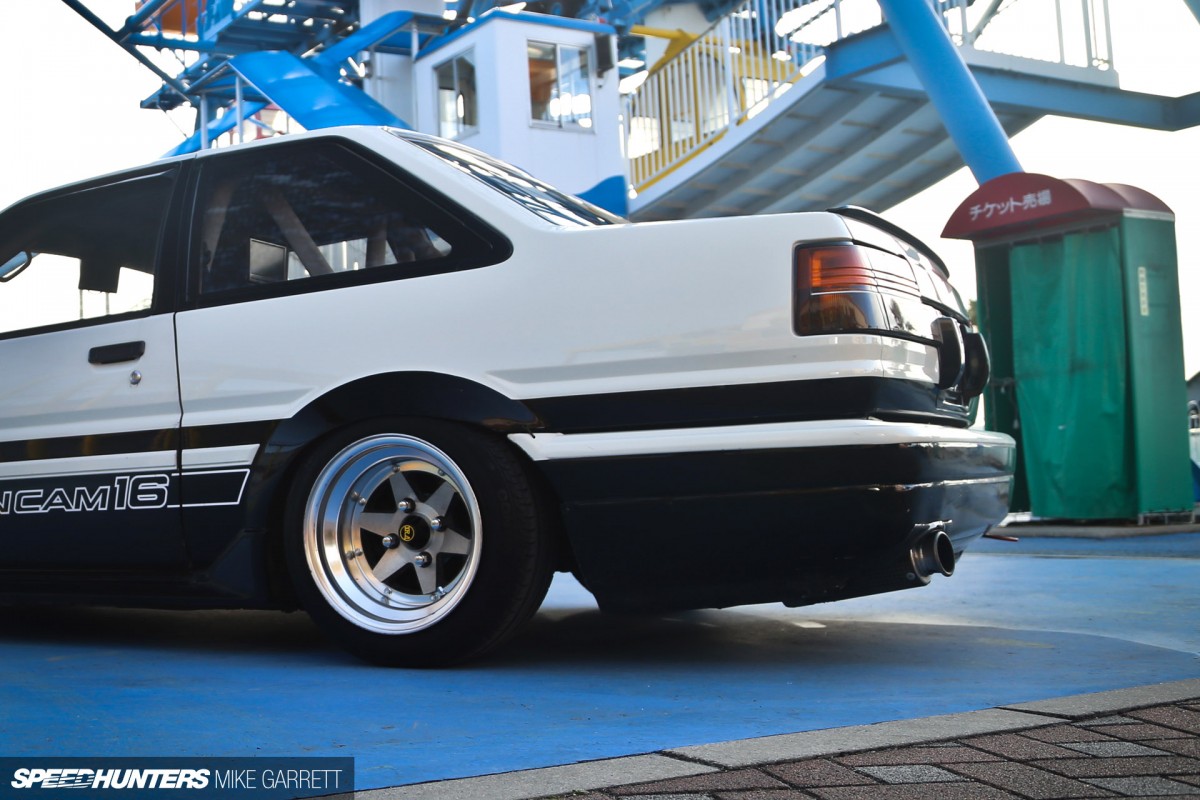 The wheels measure 14×8-inch in the front and 14×8.5-inch in the rear with 185/55R14 Dunlop DZ101s on each corner.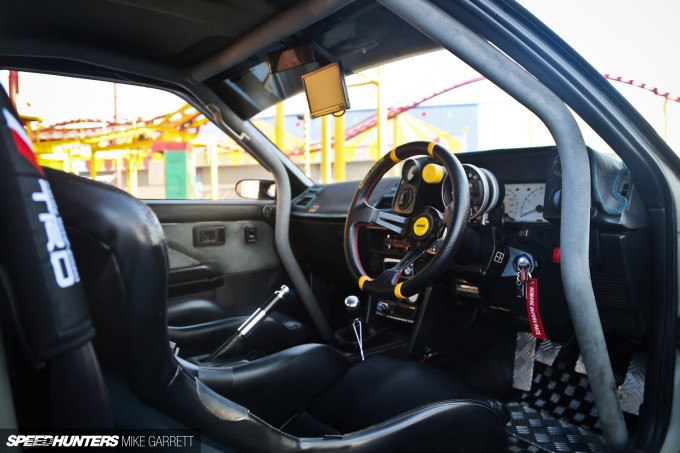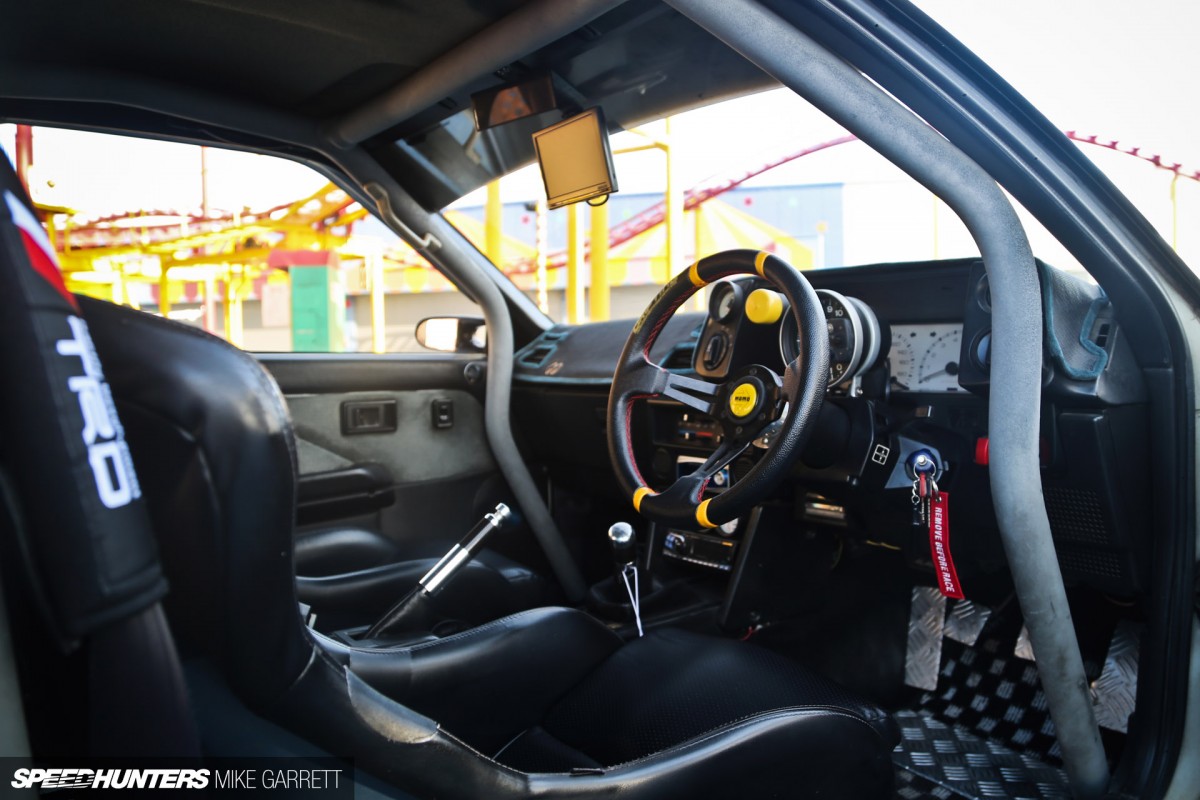 The cockpit of the car has also seen plenty of attention over the years, with a Cusco 7-point roll cage and a pair of Bride Zeta II bucket seats.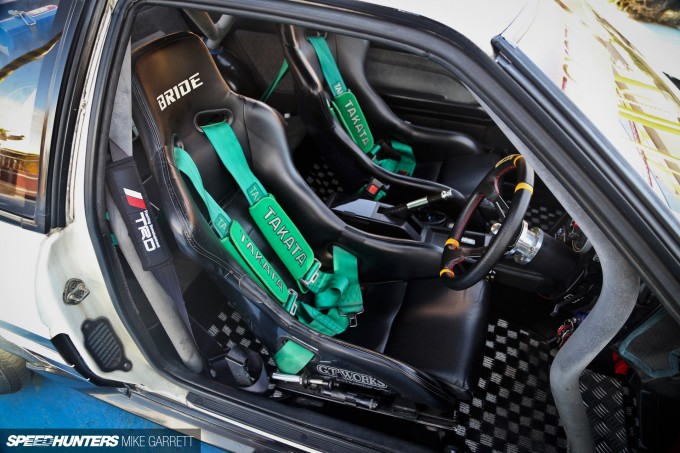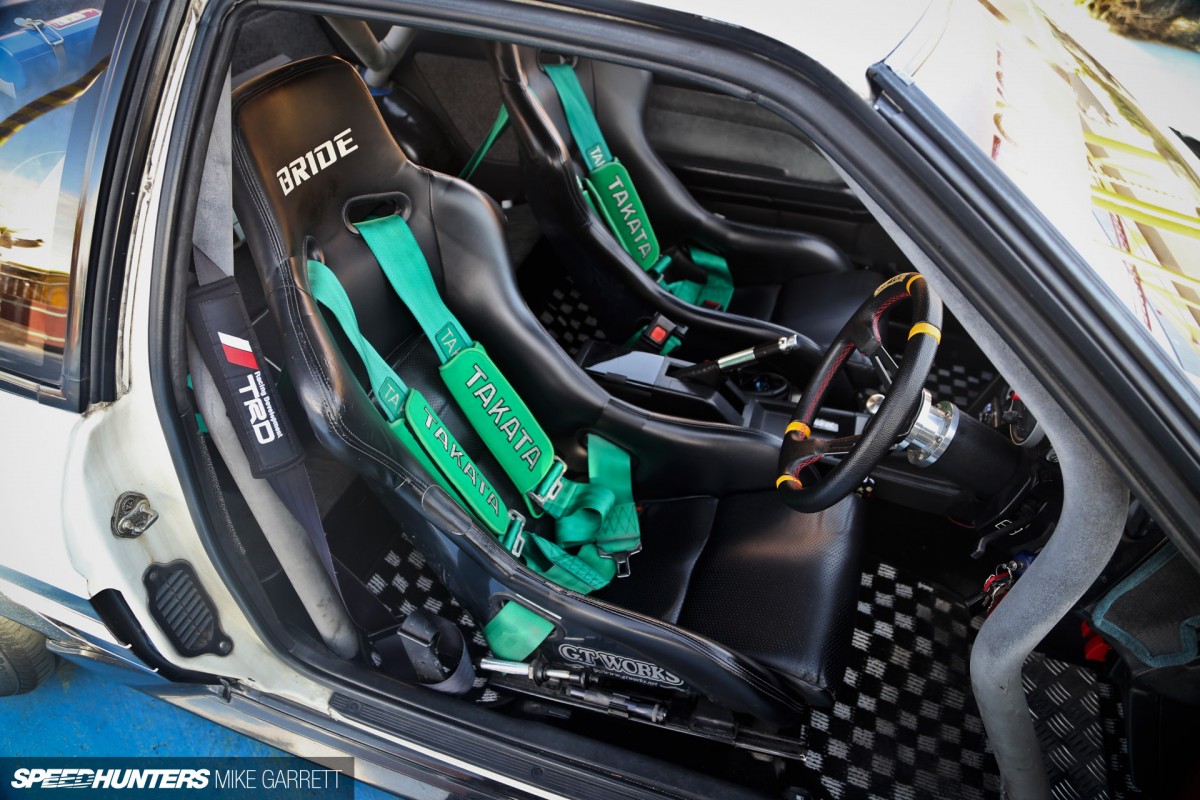 The seats have been fitted with Takata harnesses and let's not forget the the quintessentially-Japanese checkered floor mats, and a grippy MOMO steering wheel.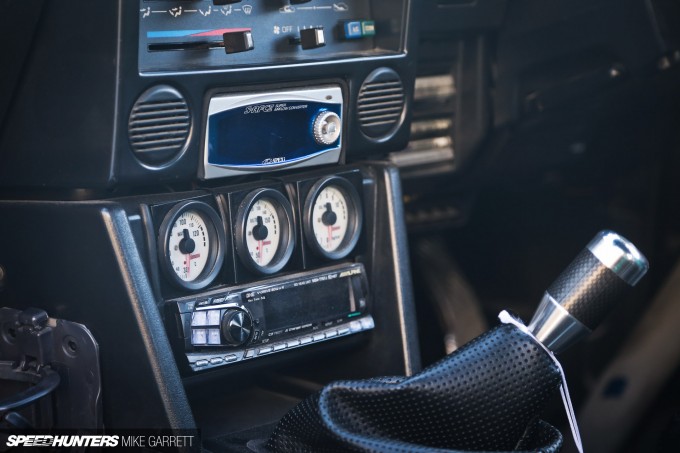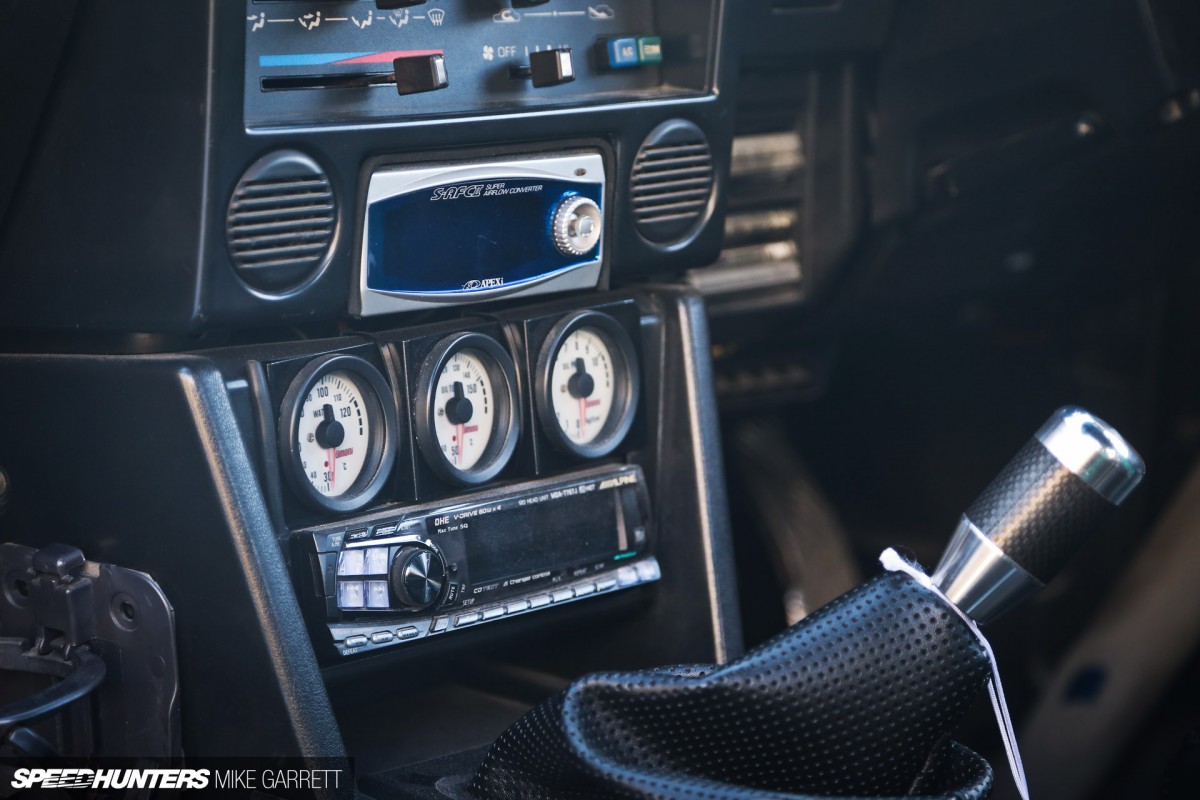 There's also a full suite of Auto Meter and Omori gauges, and because it's a daily driver the car is also equipped with a capable Alpine audio system.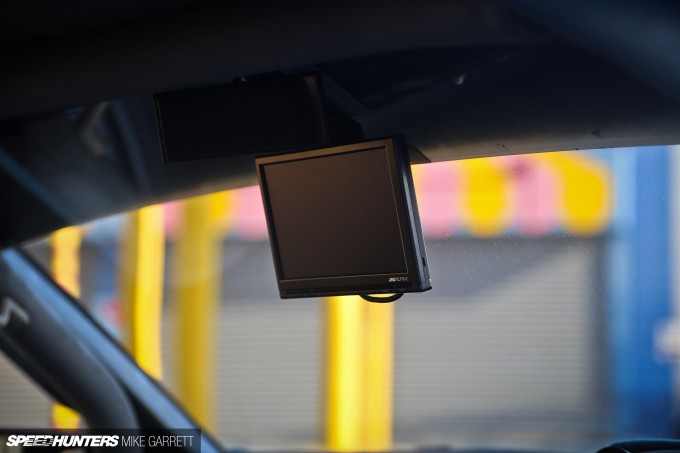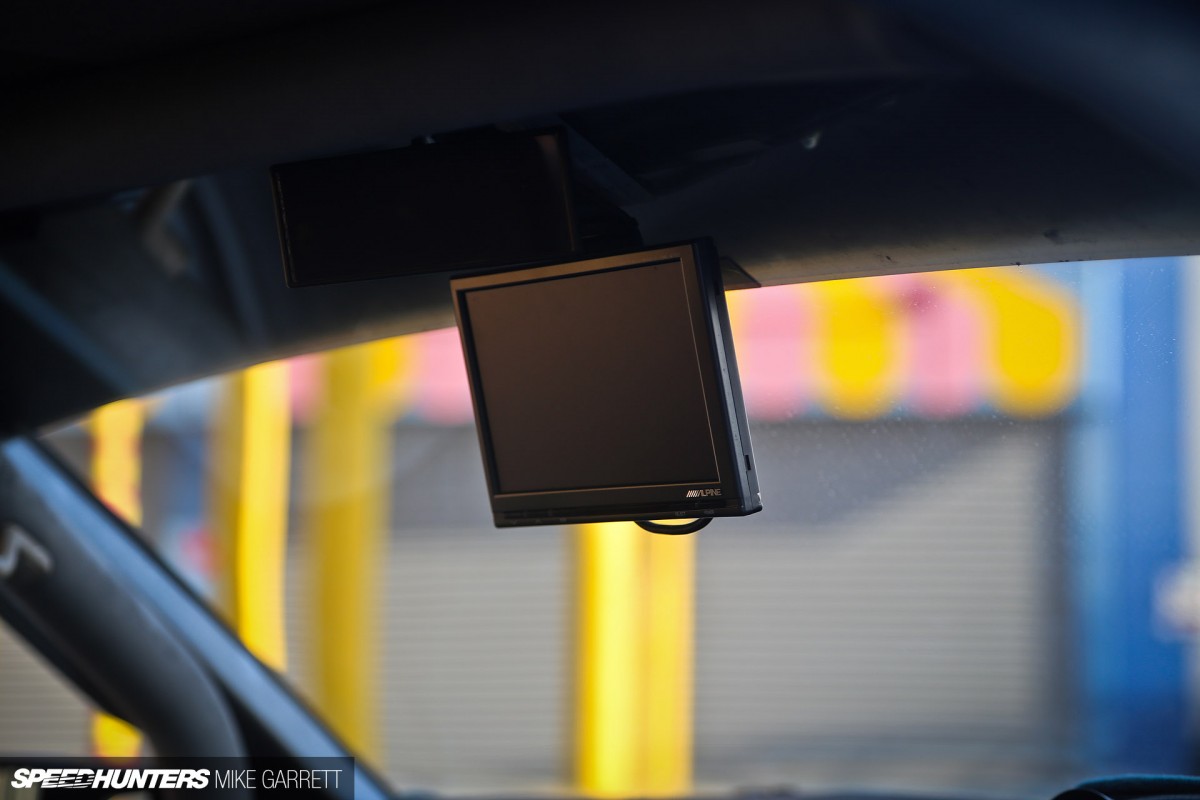 Not only that, but the car even has a few Alpine monitors, which usually play music videos from Japanese rock 'n' roll hero, and fellow Hiroshima native, Eikichi Yazawa.
This is car life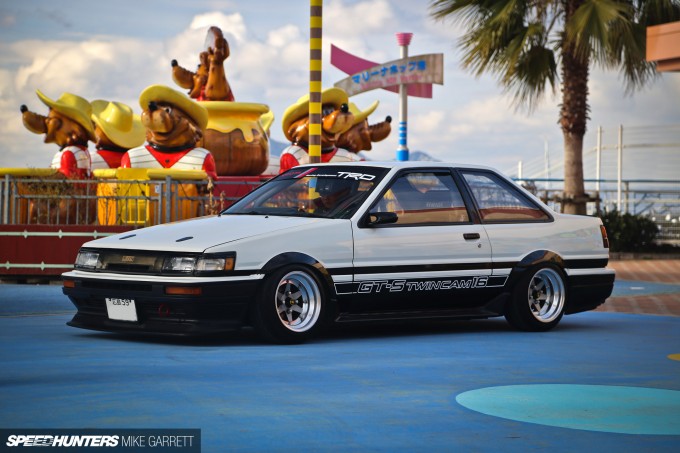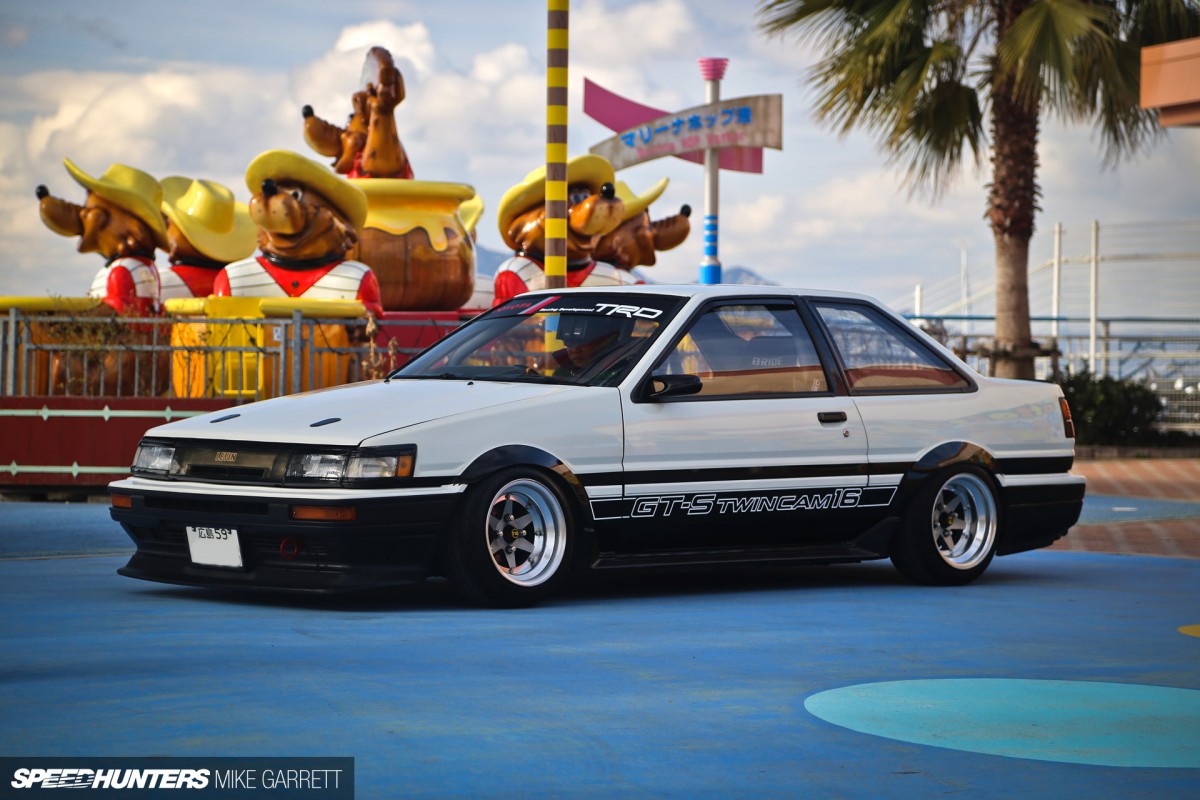 Moving to the exterior, you'll find the same blend of factory style and tasteful upgrades as the rest of the car. There are factory side skirts, EC Works mirrors, a subtle BMW rear spoiler and a custom double-stacked rear bumper giving the tail of the 86 a slightly more aggressive look.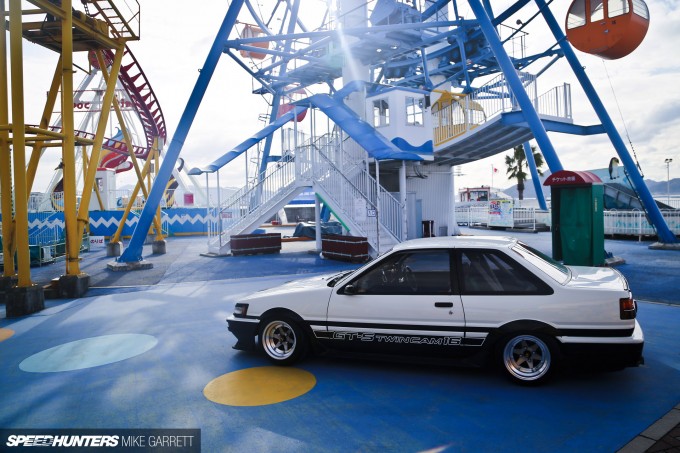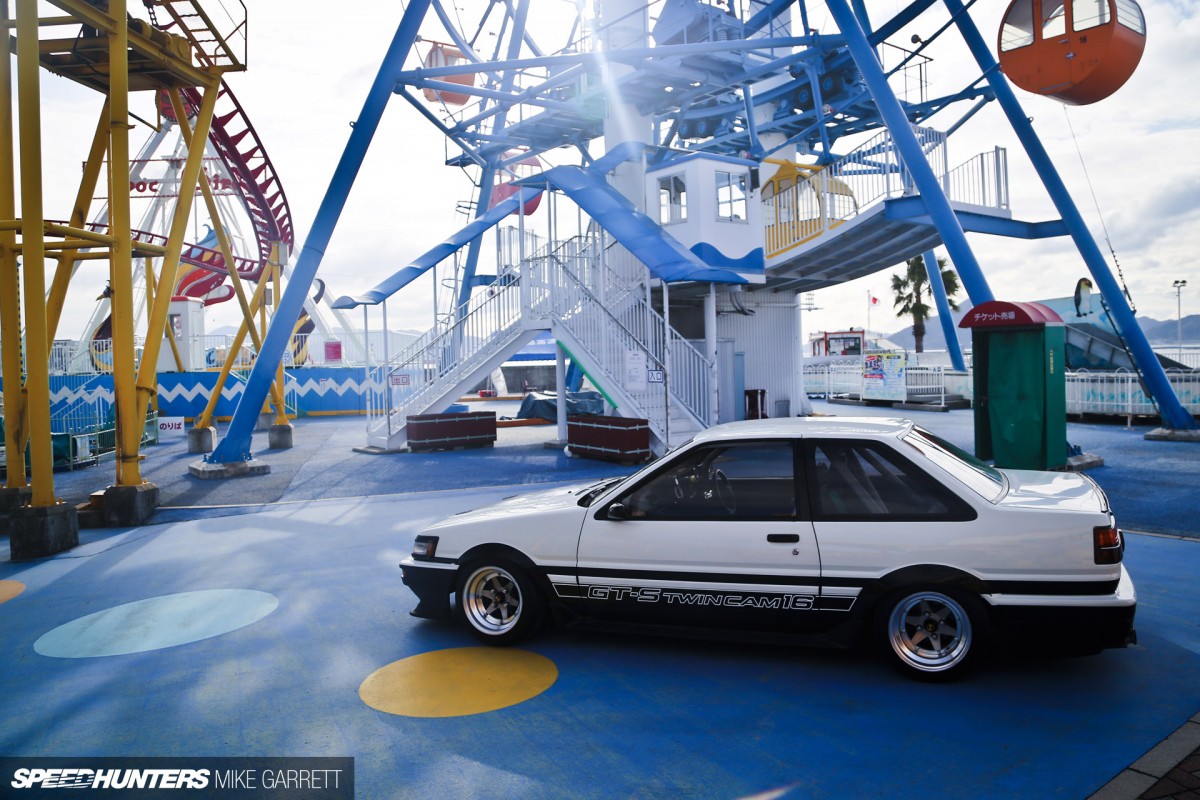 Also to be noted is the 'GT-S Twin Cam 16′ lettering on the doors, which pays homage to the USDM Corolla GT-S. I think actually works quite well with the panda color scheme.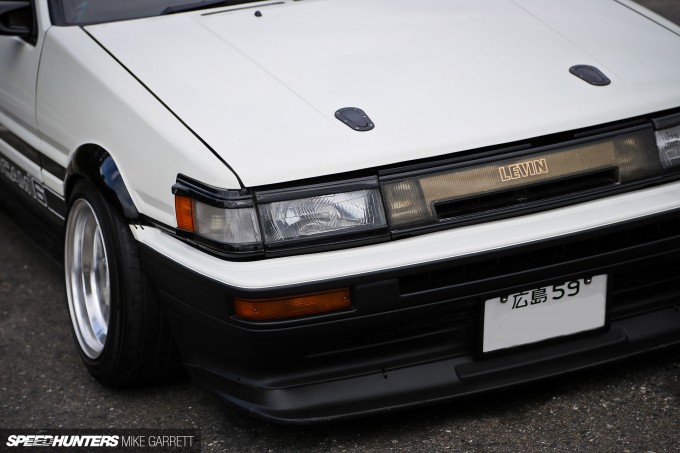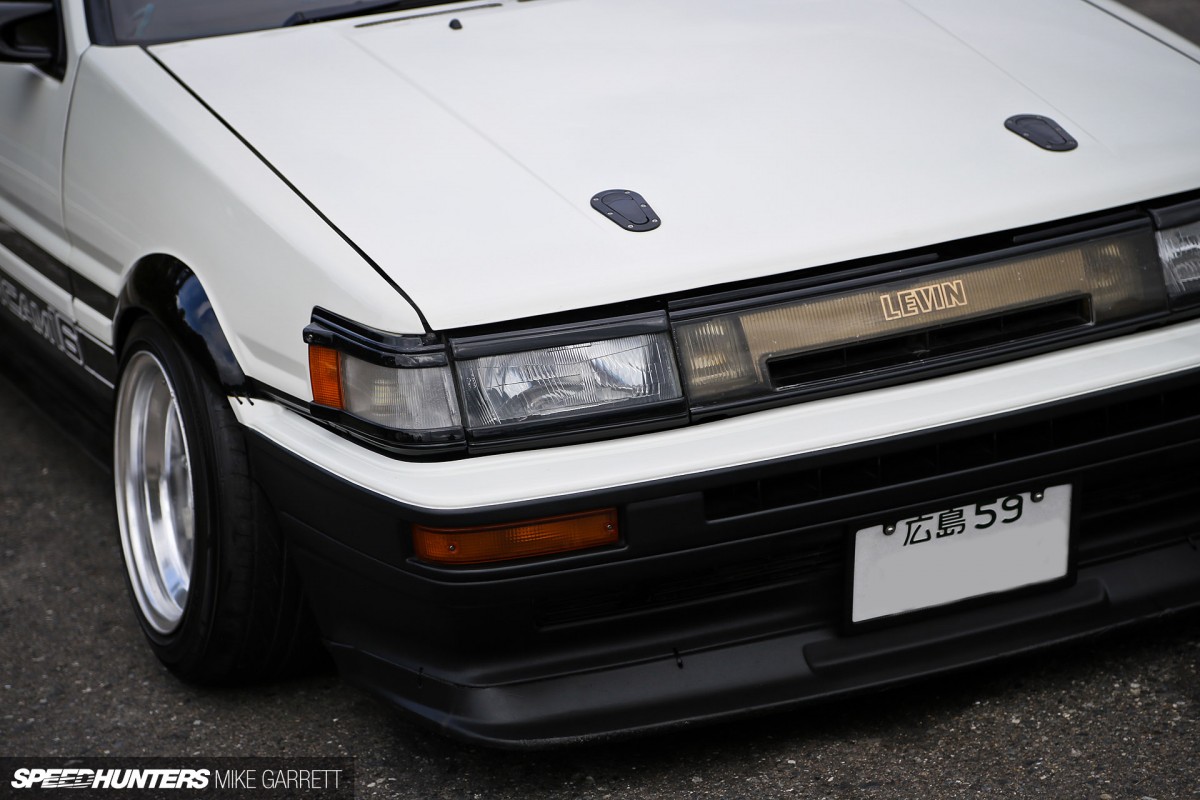 Of particular interest is the front end, which features a kouki Levin nose with a zenki front spoiler and Run Free eyelids. Sato-san is so much of an AE86 maniac that he also has a complete Trueno pop-up headlight front end that he swaps back and forth depending on his mood.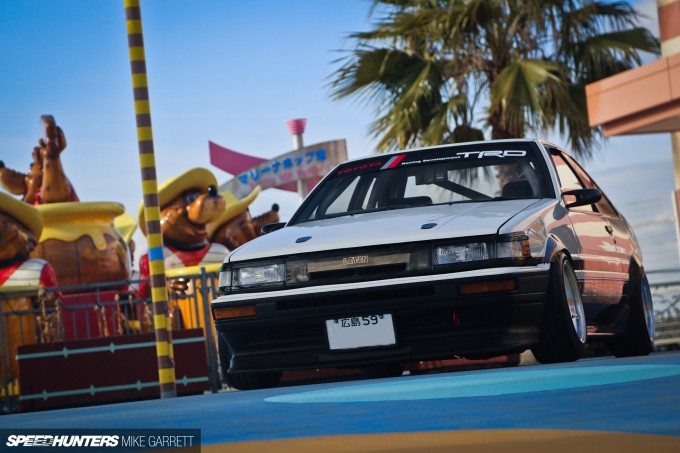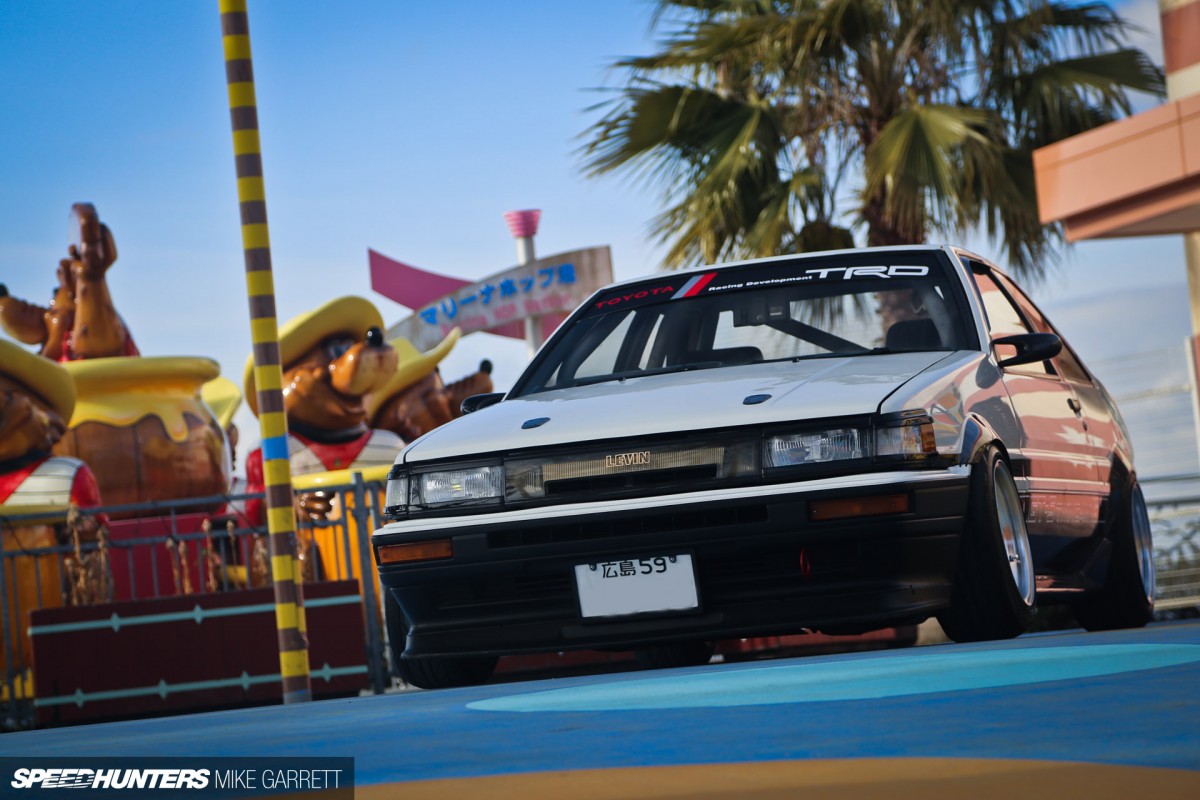 With the release of the new Initial D anime coming this summer, Sato-san he says he'll probably go back to the Trueno face to capture some of that Takumi spirit. Why not?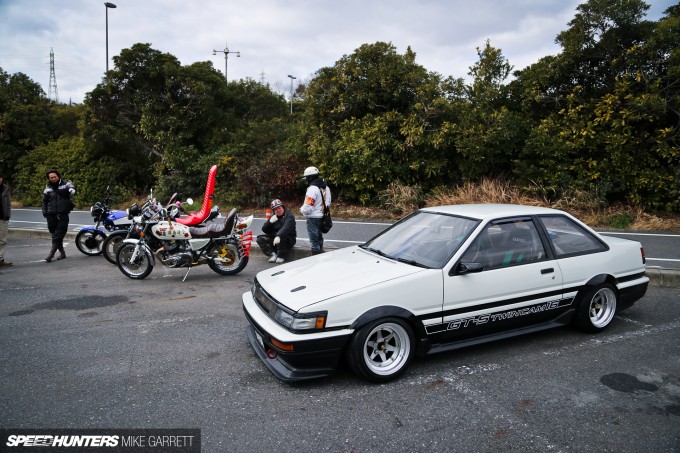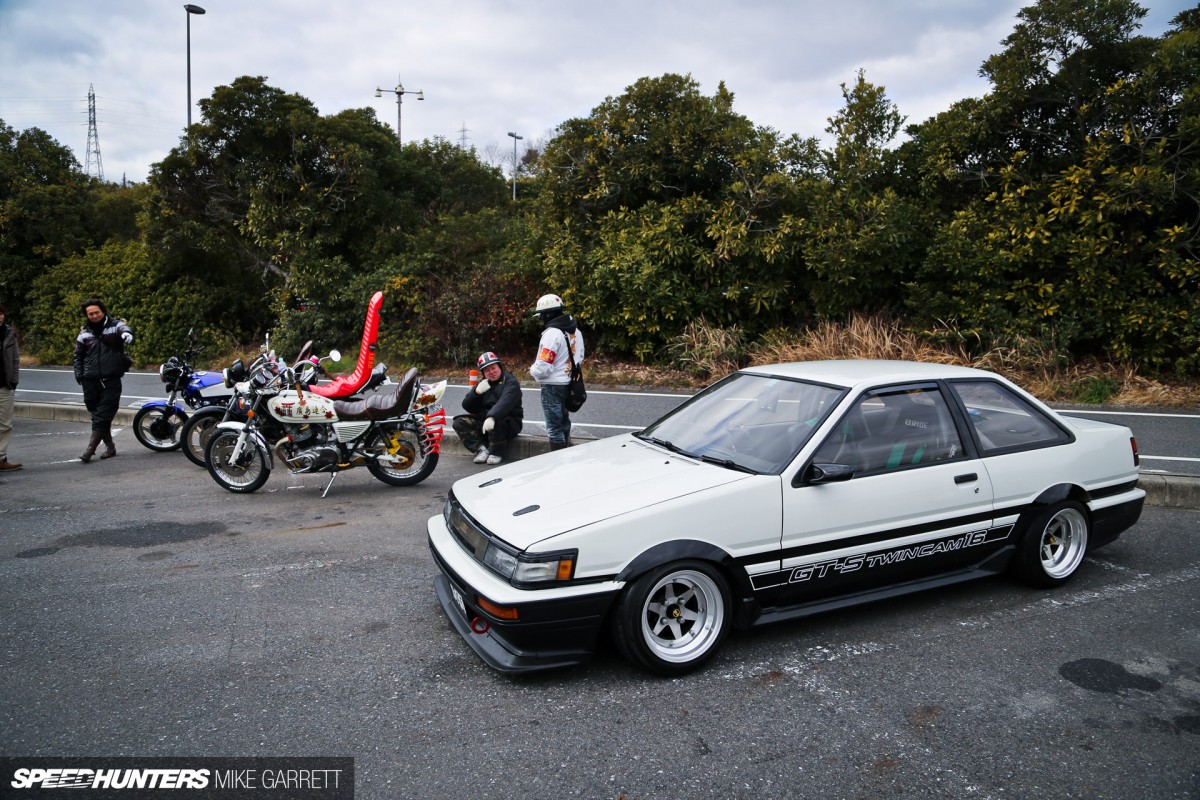 Despite the fact that this AE86 gets used and driven as much as anything out there, Sato-san has taken great care to keep the car as clean as possible. It might be a daily driver, but it's certainly no beater. We all know there's a great deal of satisfaction that comes with keeping an old car running and looking like new – or in this case better than new.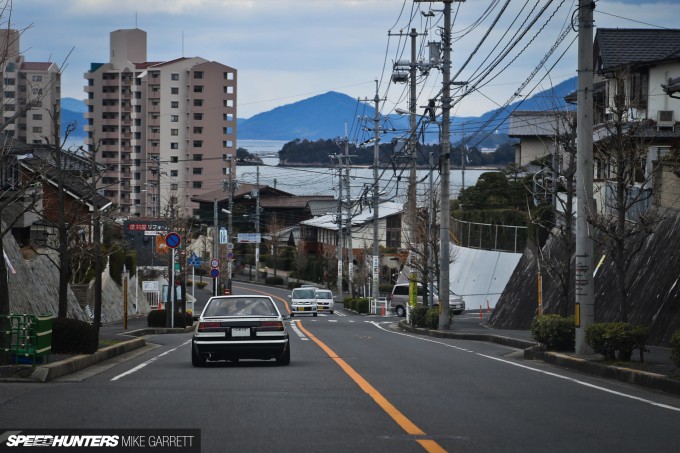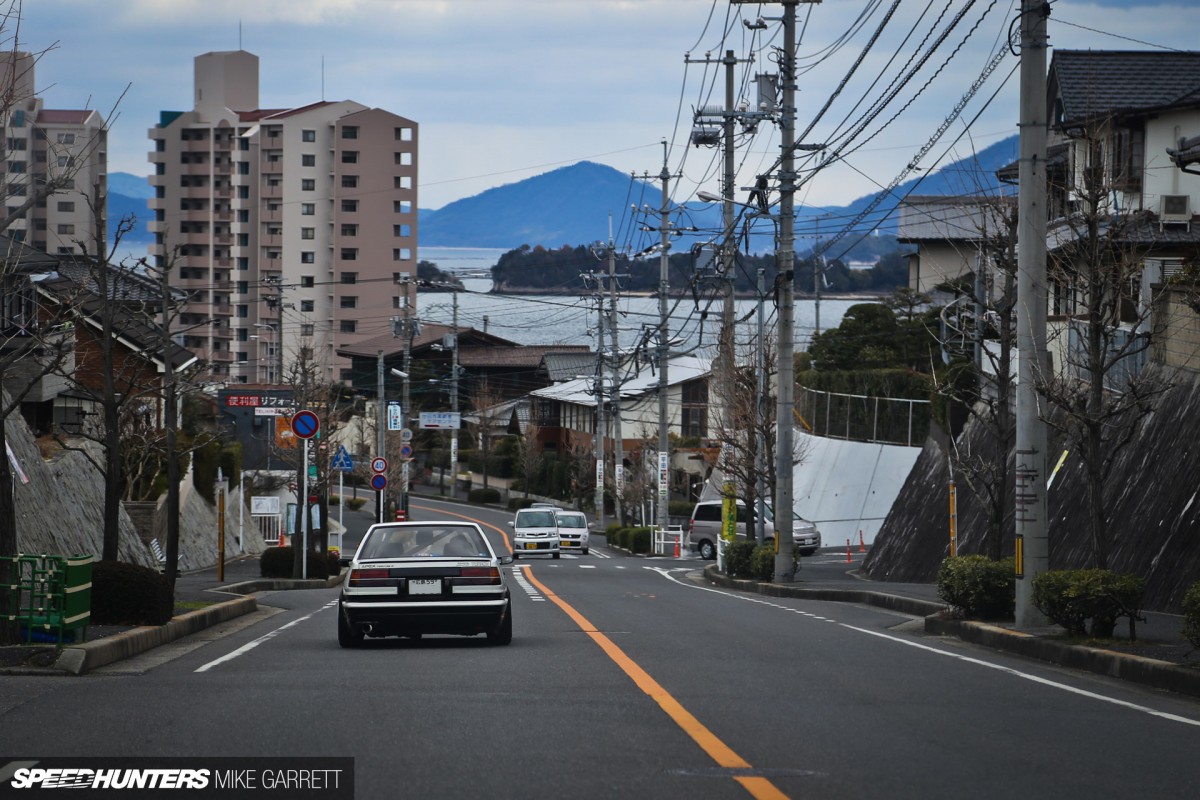 Is this AE86 the fastest, most heavily modified, or most unique car we've ever featured? No way. But car life comes in many forms and I think the story of Hirokazu Sato's old Toyota is one that can inspire us all.
Life is short, so why not follow his lead and spend it with a car that you love?
Mike Garrett
Instagram: speedhunters_mike
mike@speedhunters.com
Hirokazu Sato's Toyota AE86

Engine
Rebuilt Toyota 1.6L DOHC 16-valve 4A-GE, Fujitsubo exhaust manifold, Yoshimura muffler, Hotwire plug wires, Wako coil, NGK spark plugs, Hot Inazuma system, A'PEXi S-AFC, A'PEXi air intake, Koyo radiator, FC3S oil cooler, Omori oil block, Sard Racing fuel pump, NISMO fuel pressure regulator
Driveline
Toyota OEM T50 5-speed geaerbox, TRD clutch, TODA flywheel, TRD limited slip diff, Toyota 4.55:1 final gear
Suspension/Brakes
GT-Works coilovers 8kg (front) 6g (rear) with helper springs, Cusco upper mounts, GX71 front stabilizer bar & end links, Jubiride negative camber adapter, adjustable tension rods, TRD bushings, AE86 GT-V rear stabilizer and angle correction links, adjustable lateral rod and reinforcement bar, slotted brake rotors
Wheels/Tires
SSR Longchamp XR-4 14×8-inch -12 (front), 14×8.5-inch -19 (rear), Dunlop DZ101 185/55R14 tires
Exterior
OEM kouki Levin front end, zenki Levin front lip, Ukiya Syoukai FRP bonnet, kouki Levin taillamps, OEM side skirts, OEM double-stacked rear bumper, BMW rear spoiler, pulled fenders, EC Works Group A mirrors, Run Free eyelids
Interior
Bride Zeta II seats, Takata harnesses, MOMO Drifting steering wheel, Cusco 7-point roll cage, Auto Meter tachometer, Omori gauges, checkered flag floor mats, Mooneyes dash mat, Alpine head unit, DVD player/TV tuner, Alpine monitors