All weather heroes
For all of the craziness that was in my previous post from the JCCA New Year Meeting at Fuji Speedway, it's pretty bewildering to think that was just the parking lot. And while the unofficial side of the New Year Meeting is certainly good enough to be its own event, the official stuff is just as amazing.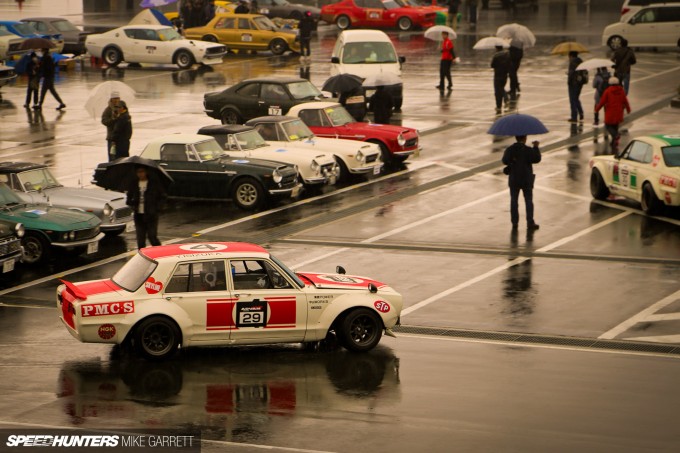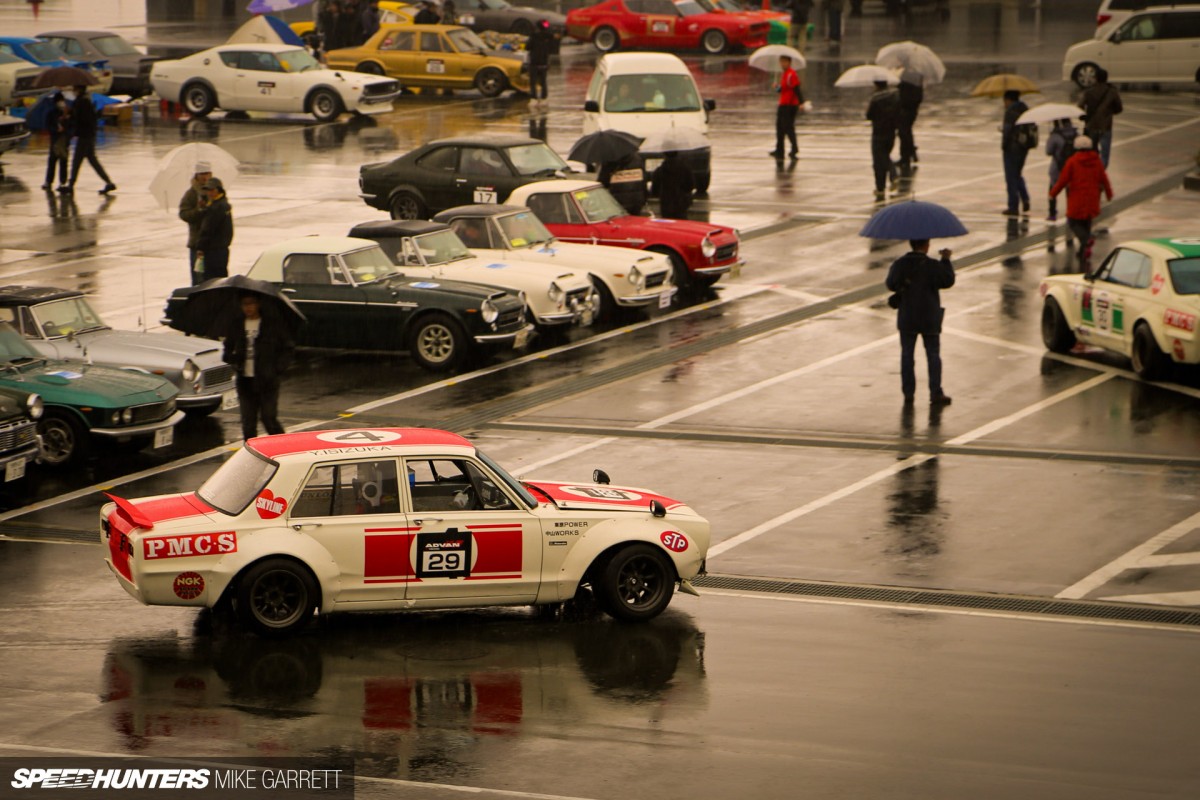 With the change in venue from urban Tokyo to Fuji Speedway, there was certainly a shift in the New Year Meeting's vibe for this year. This was largely due to the inclusion of open track sessions for a variety of vintage cars.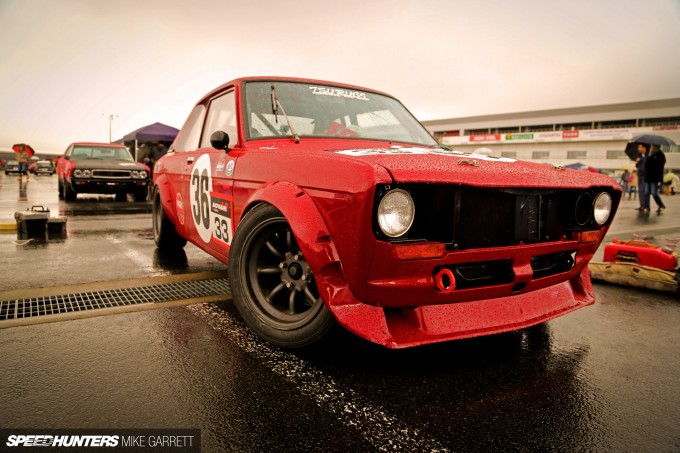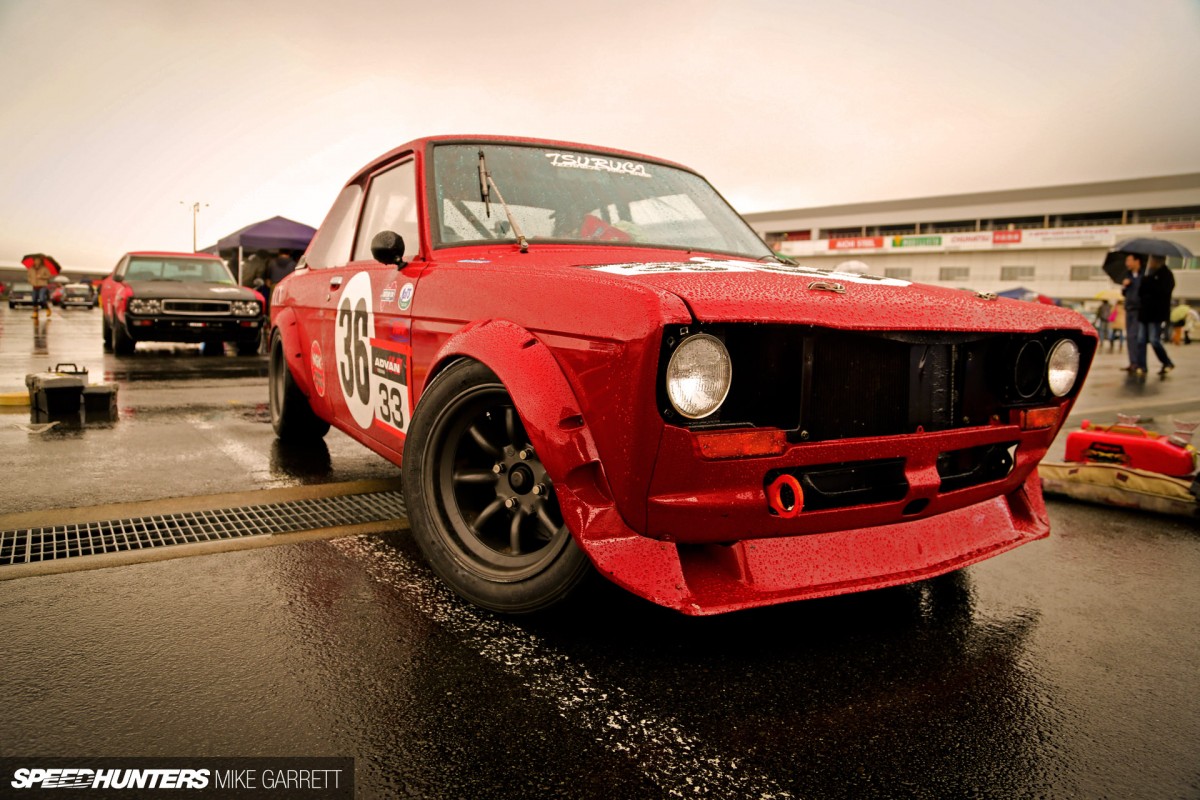 While the Tokyo events didn't disappoint with their assortment of everything from Nissan Sunnys to Ferrari Dinos, I have to say that having all of the competition machinery present made things even better this time around.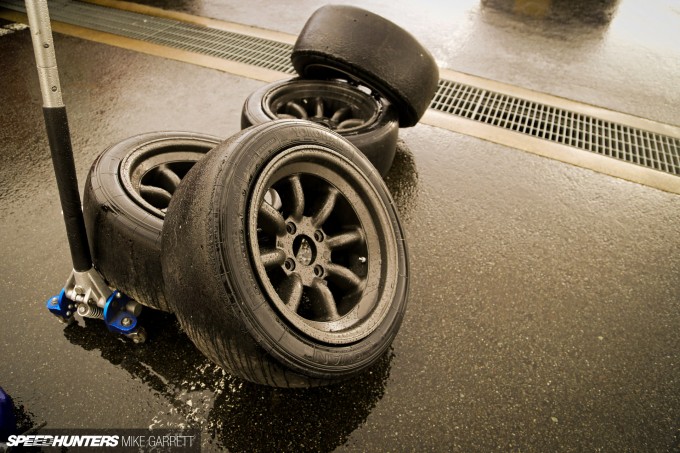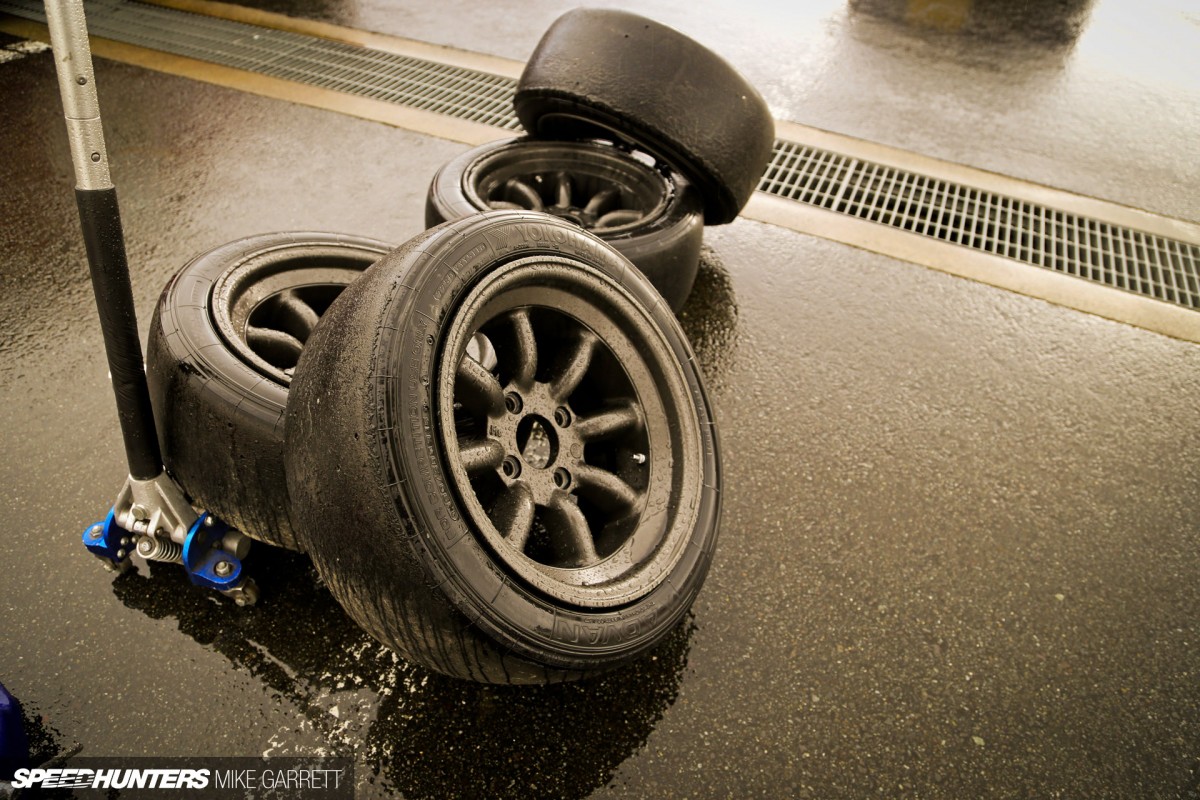 The weather didn't make for the most ideal racing conditions for rare and valuable classics, but the water didn't seem to deter many of the drivers that wanted to break in 2014 with some proper track time.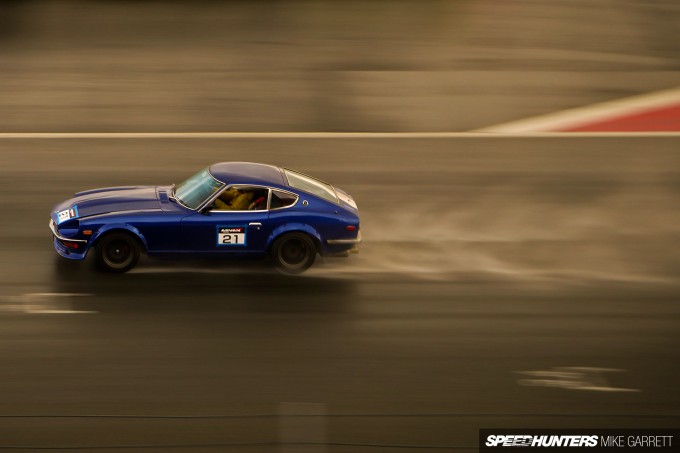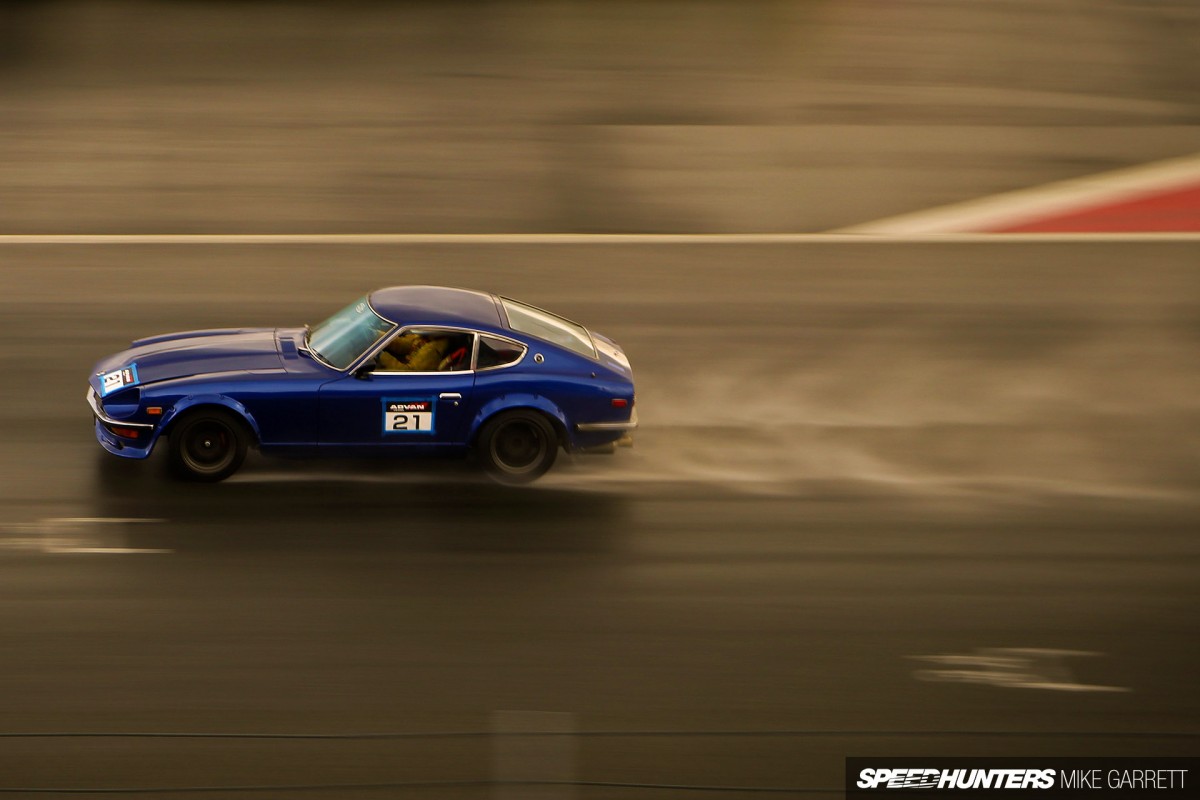 If you've seen the final racing scene from the movie Rush, then you'll know how treacherous the conditions can be at Fuji Speedway. While things last Sunday might not have been quite as dangerous as the 1976 Formula 1 season finale, I still have a tremendous amount of respect for the drivers that were out there running hard in the rain.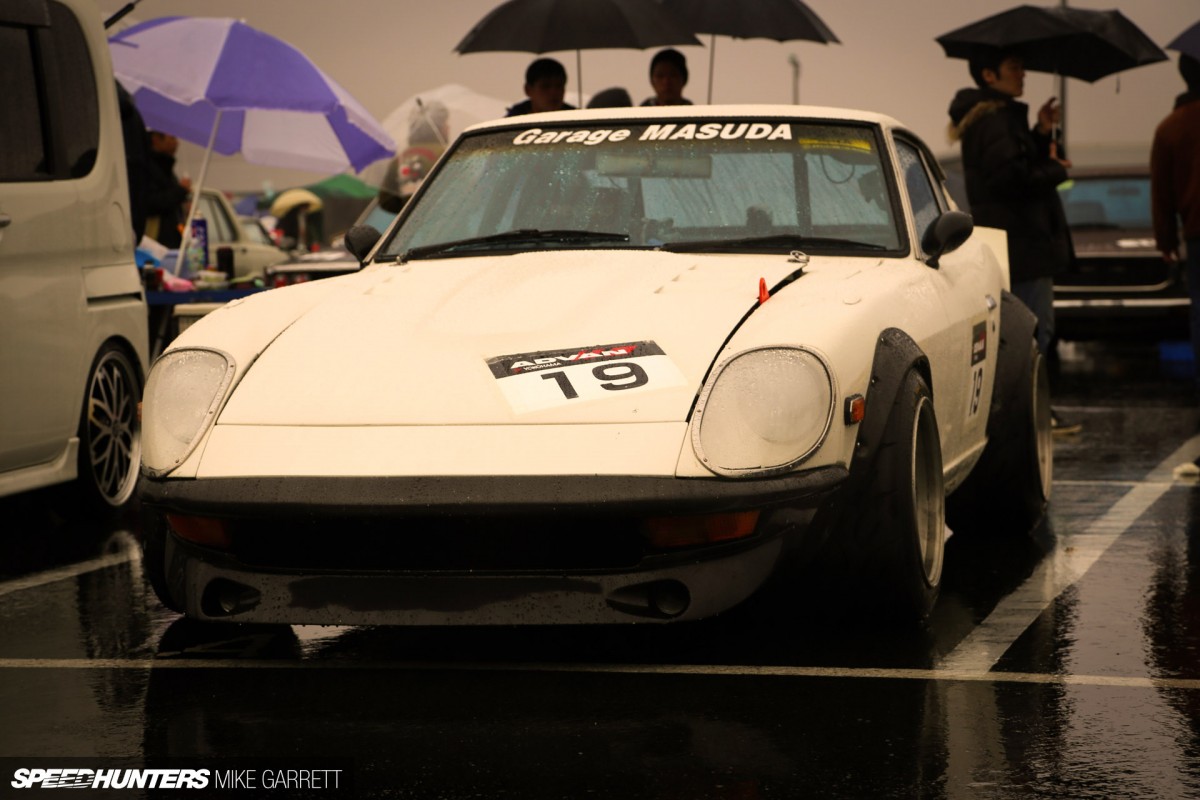 Just like the any other automotive scene, Japan's classic car community has layers; including restorers, collectors, cruisers and racers. Not surprisingly, Sunday's event featured a big showing of vehicles from the latter category, such as this wicked 240ZG from Garage Masuda.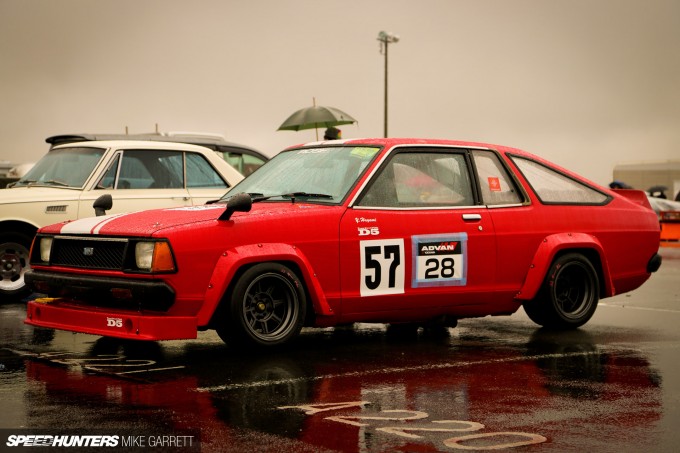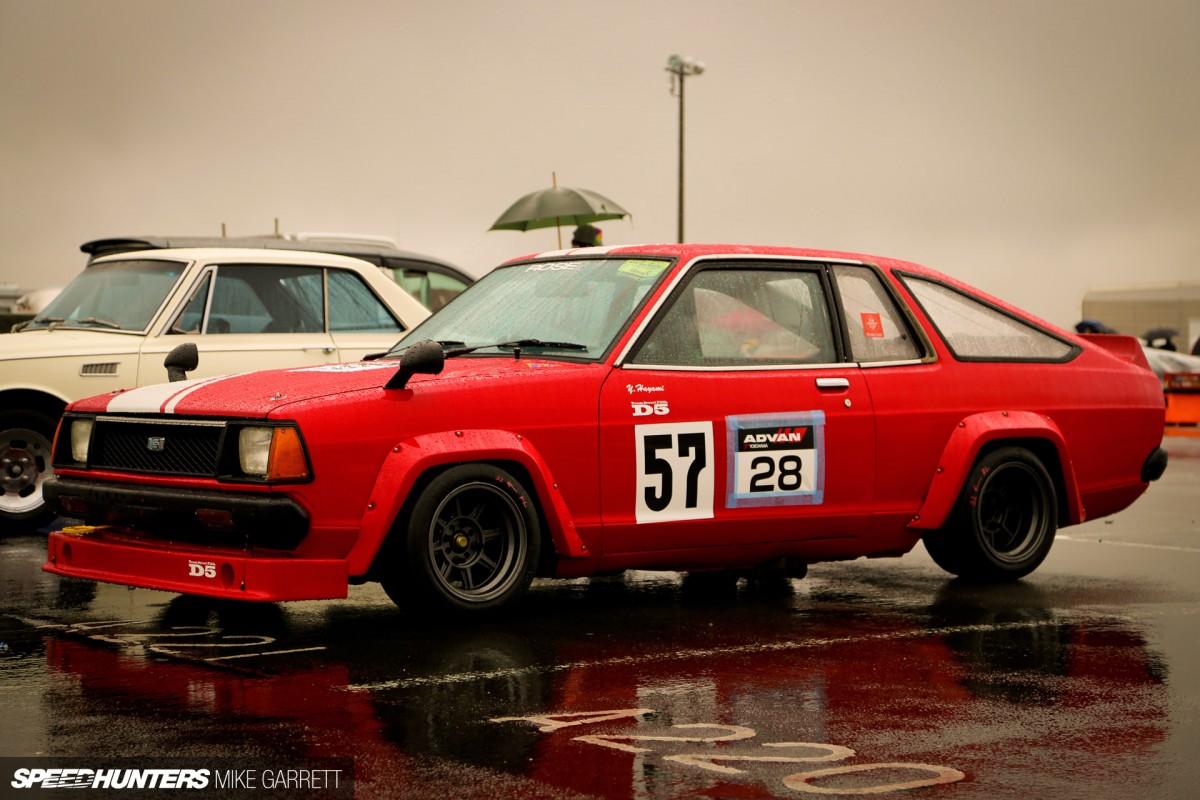 While some of the JCCA's other meets include actual race groups, the New Year Meeting was more about free-running. That didn't mean there weren't plenty of full-on race cars that came out though. This 310 Nissan Sunny for example has been built for battle in the TS Cup series.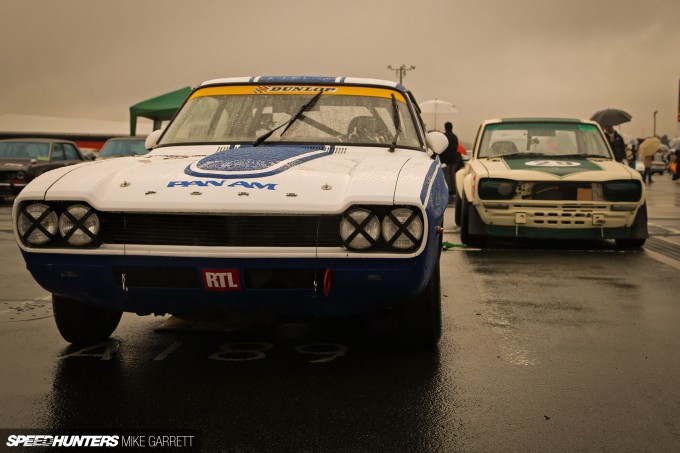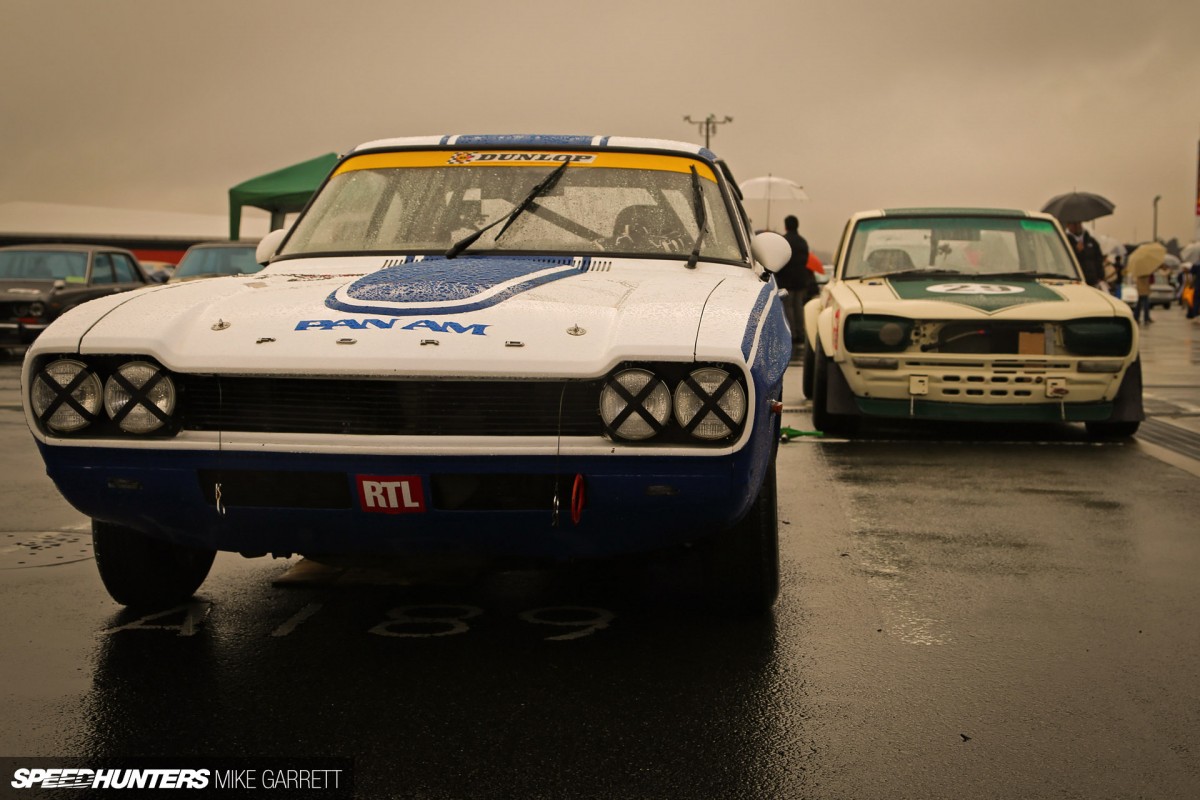 It's not so often that you'll see a Ford Capri and a Hakosuka Skyline parked beside each other. These cars may have come from completely different makers on opposite sides of the globe, but together you can see quite a few similarities. All it takes is a scene like this to reinforce my belief that 1970s-era race cars are the greatest of all time.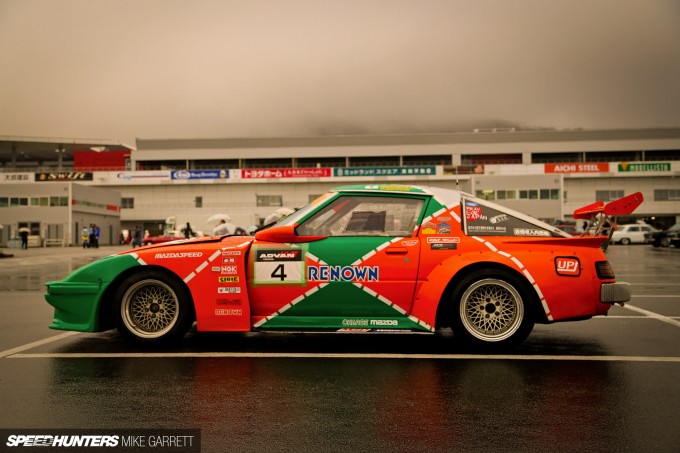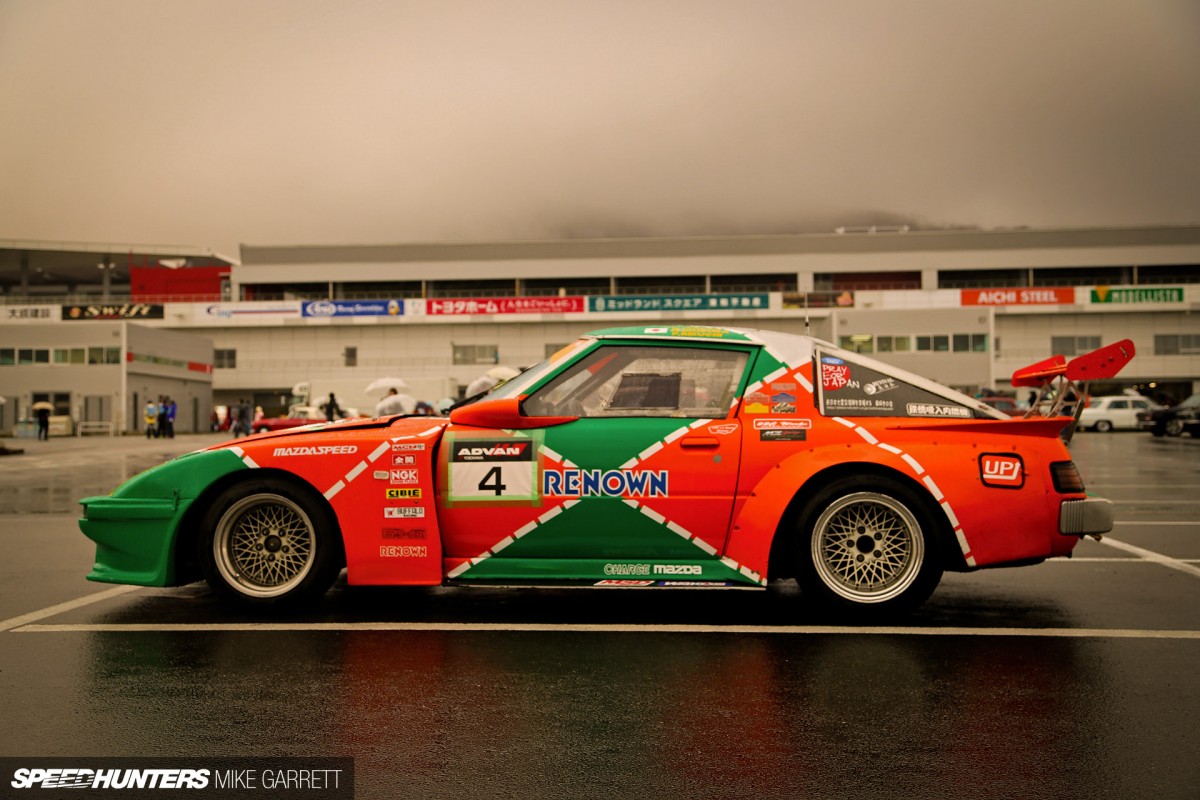 I love seeing legendary racing colors on 'normal' cars, and this wide-bodied SA22C RX-7 pulls off the Mazda 787B livery perfectly. If the car's looks weren't outstanding enough, you could hear the screaming rotary coming from miles away. Not unlike the actual 787B I suppose…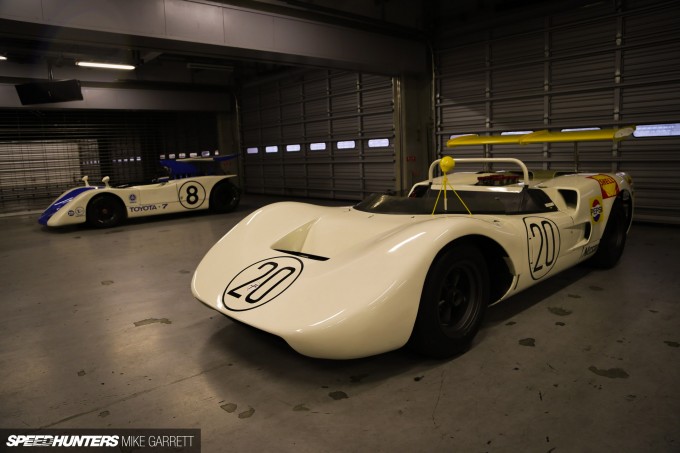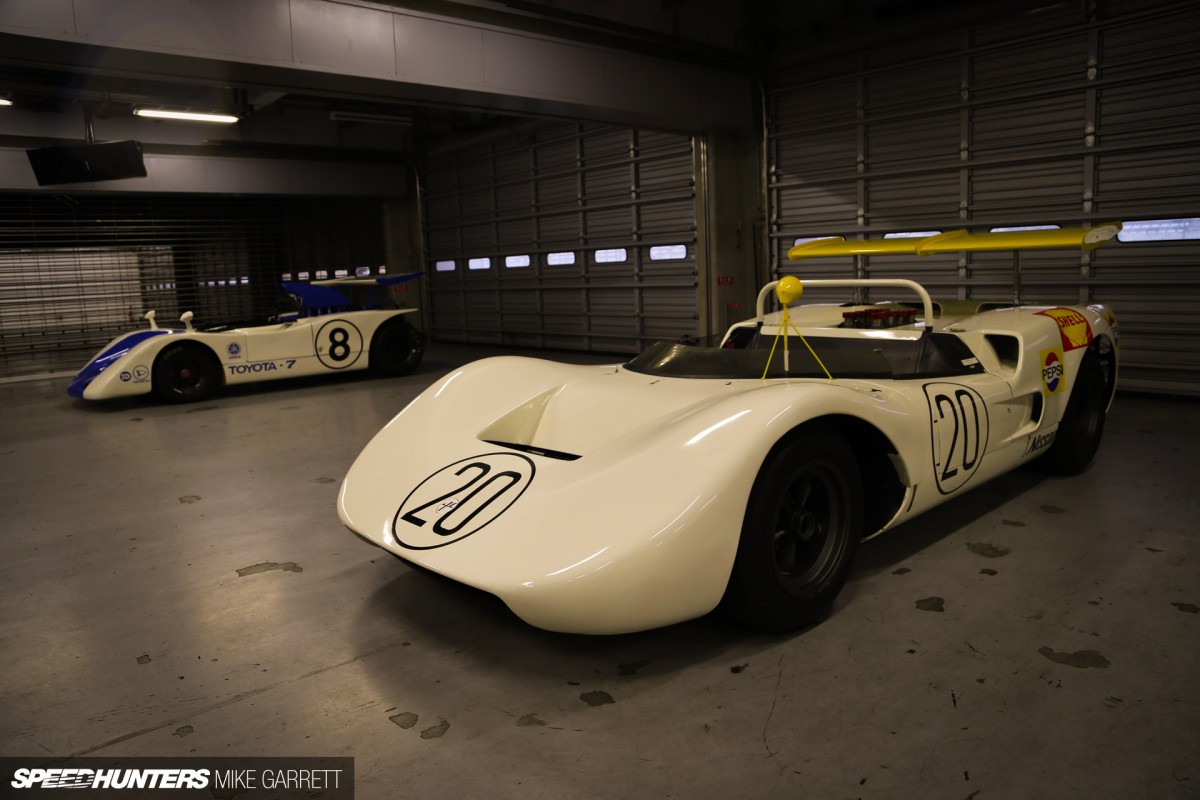 And speaking of legitimate historic race machines – here's Nissan's 1968 R381 (Chevrolet V8-powered), with the rival Toyota 7 lurking in the background. For many, just the chance to see these two legends up close was worth the price of admission alone.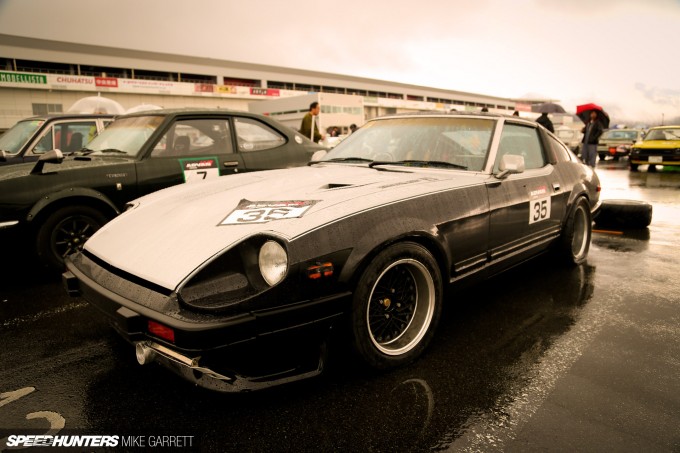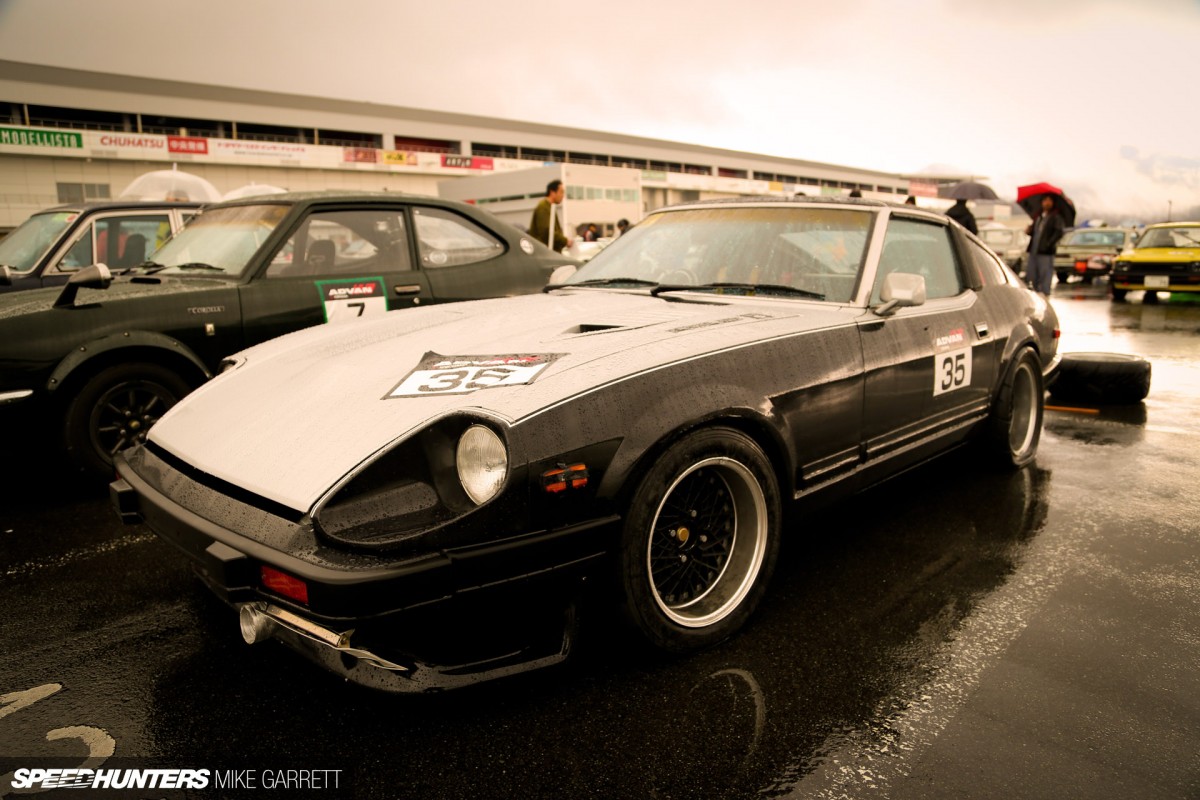 Other run groups consisted of cars that were much more street friendly, like this S130Z Fairlady. People will always flock to the original S30 body style, but cars like this show that the newer models can be just as cool too. I love the factory coloring and period-correct SSR mesh wheels here.
Old cars, fresh style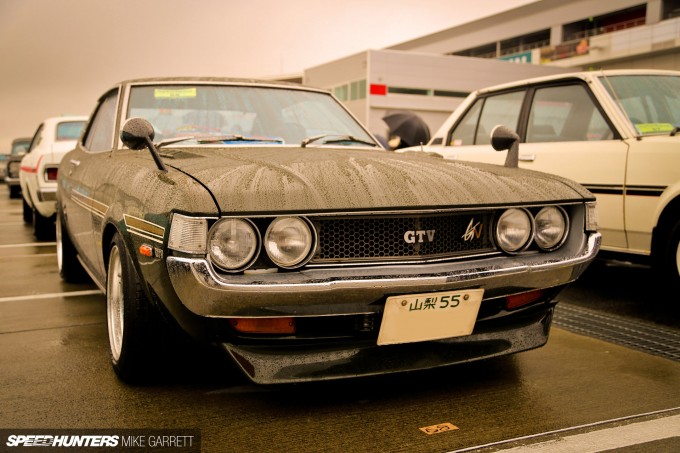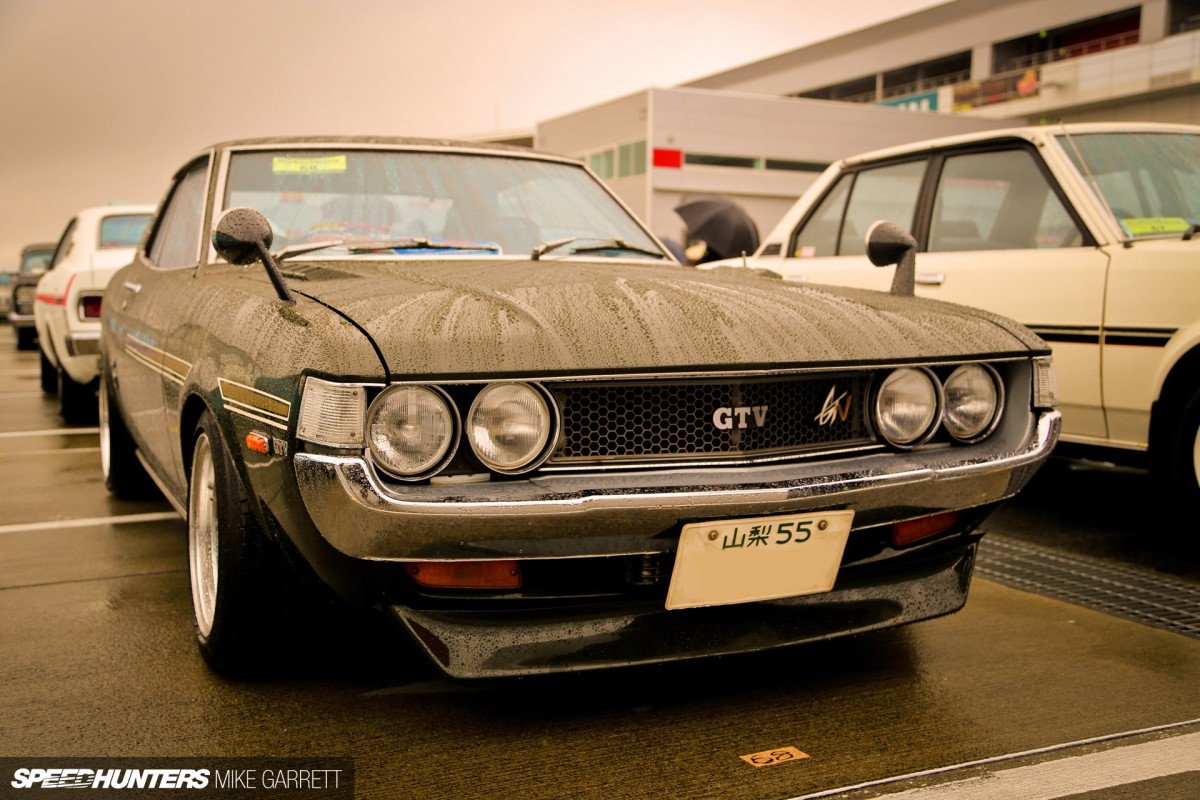 The longer you hang around the vintage Japanese car scene, the more you stop referring to cars by their model name. This for example, is not known as a first generation Toyota Celica. Instead, it's called Daruma thanks to its resemblance to the traditional Japanese doll.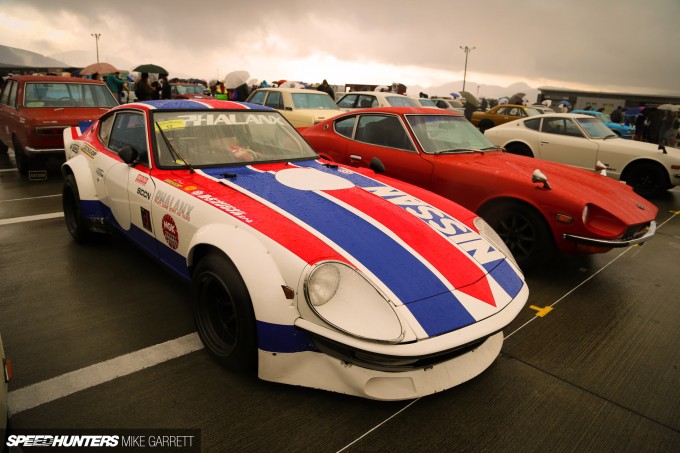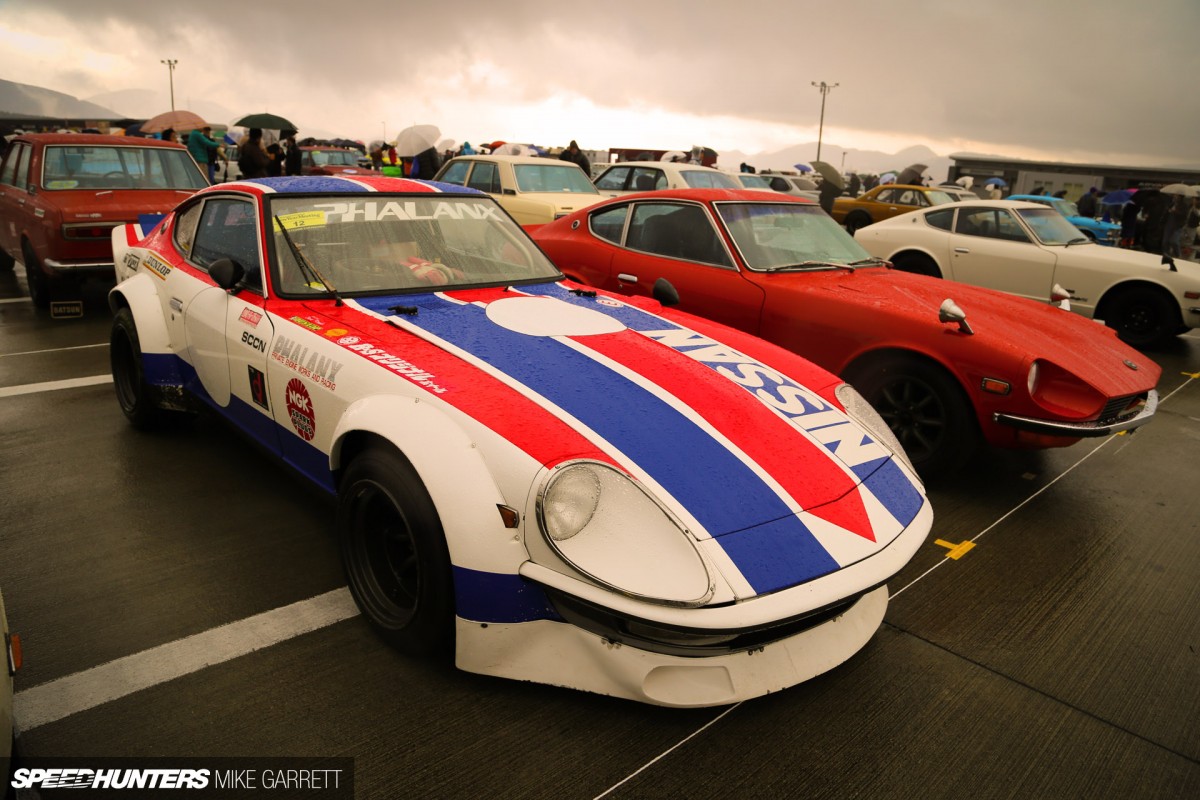 Ah yes, the good old San Maru Z. Of course this isn't just any regular S30, but the well known Phalanx Machine that's been a New Year Meeting regular for as long as I've been attending.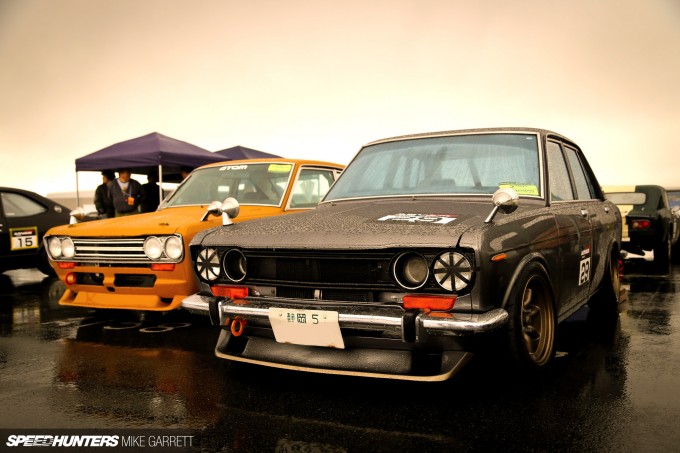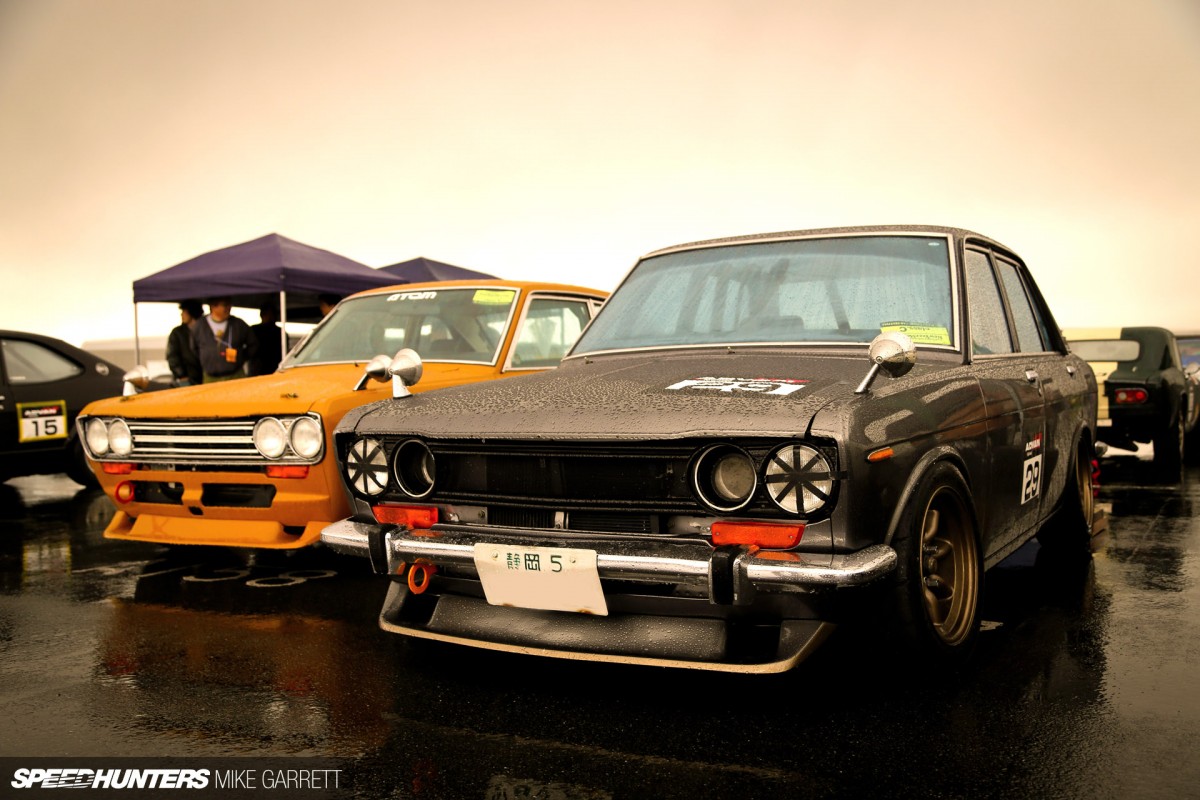 Datsun 510? Nissan Bluebird? Just say the words 'Go Ichi Maru' and any Japanese enthusiast will immediately know you are talking about the legendary machine pictured here.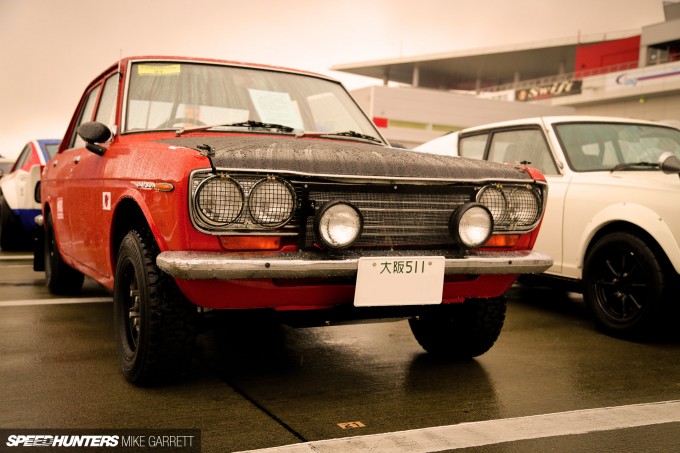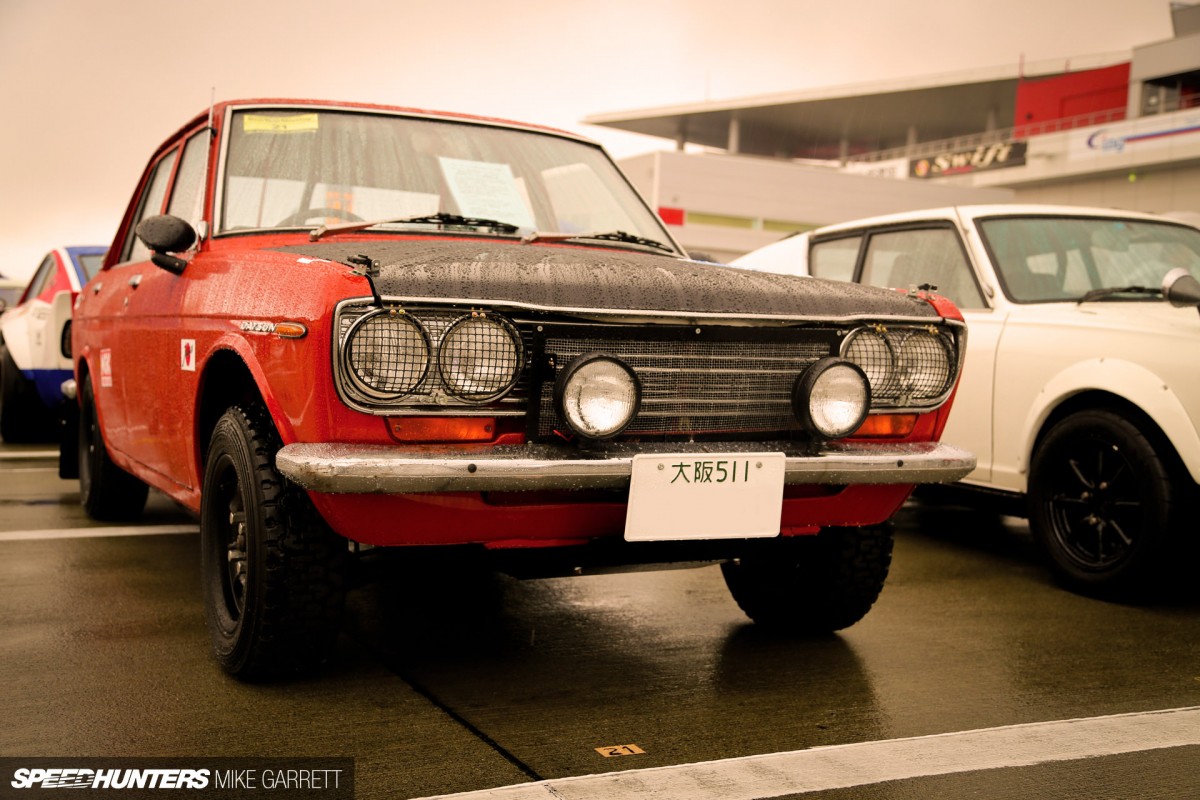 There were tons of 510s that came out to Fuji on Sunday, including race cars, custom street cars, factory restos and even this super-cool rally machine out of Osaka. It's like the famous Safari Rally 510, only cleaner.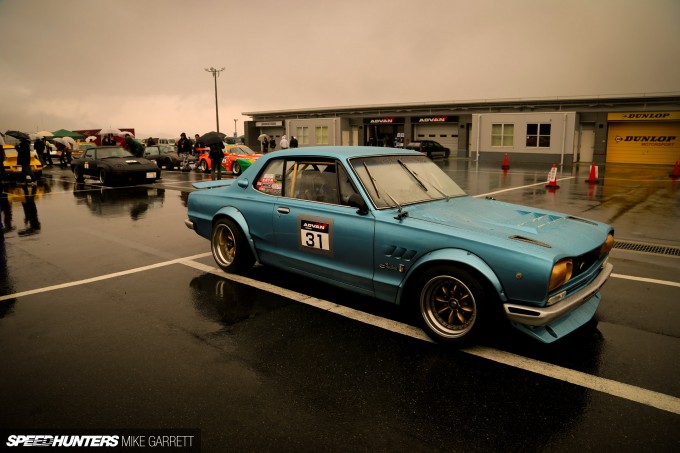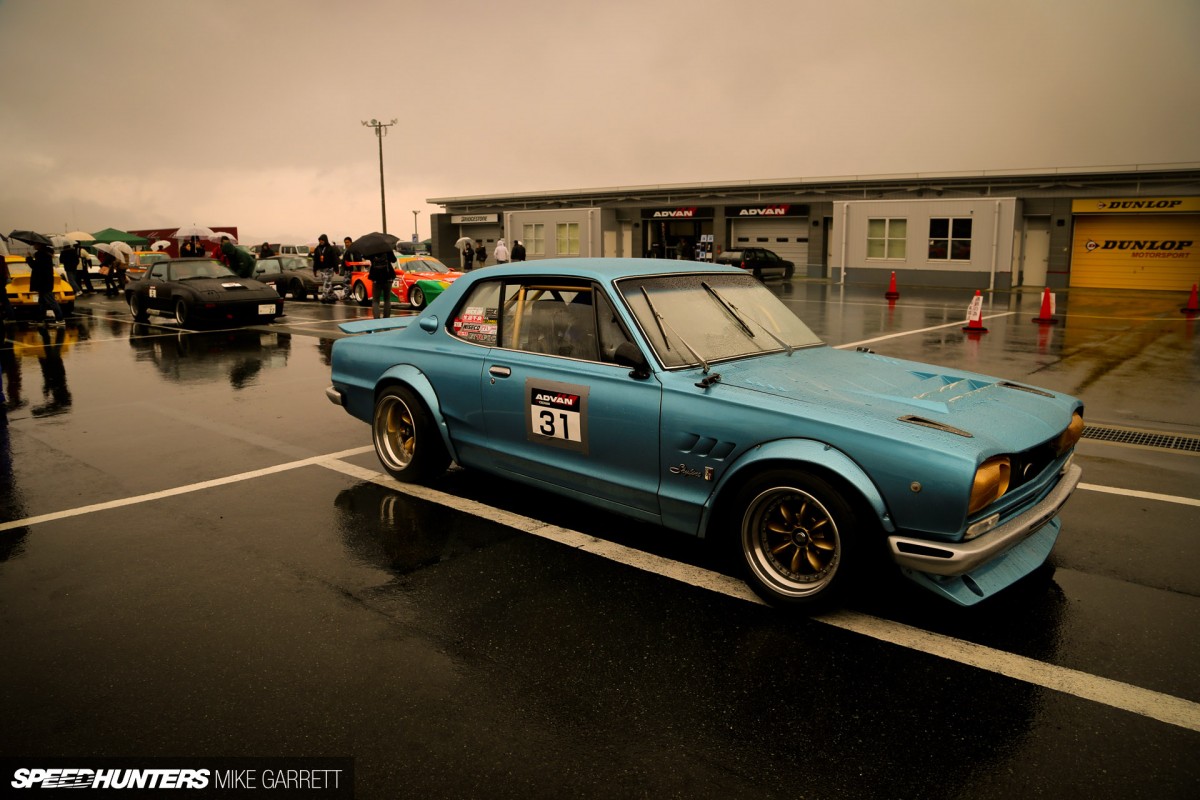 And while famous Japanese models like the Skyline, Z, Celica and RX-7 made up the bulk of the track day participants, there were also plenty of more unusual machines getting in on the action.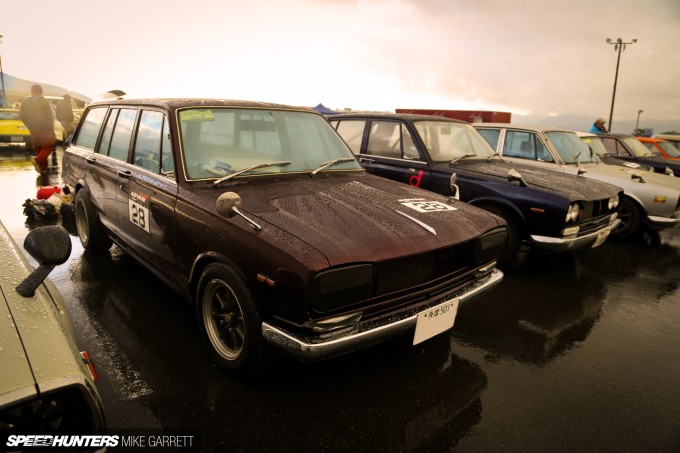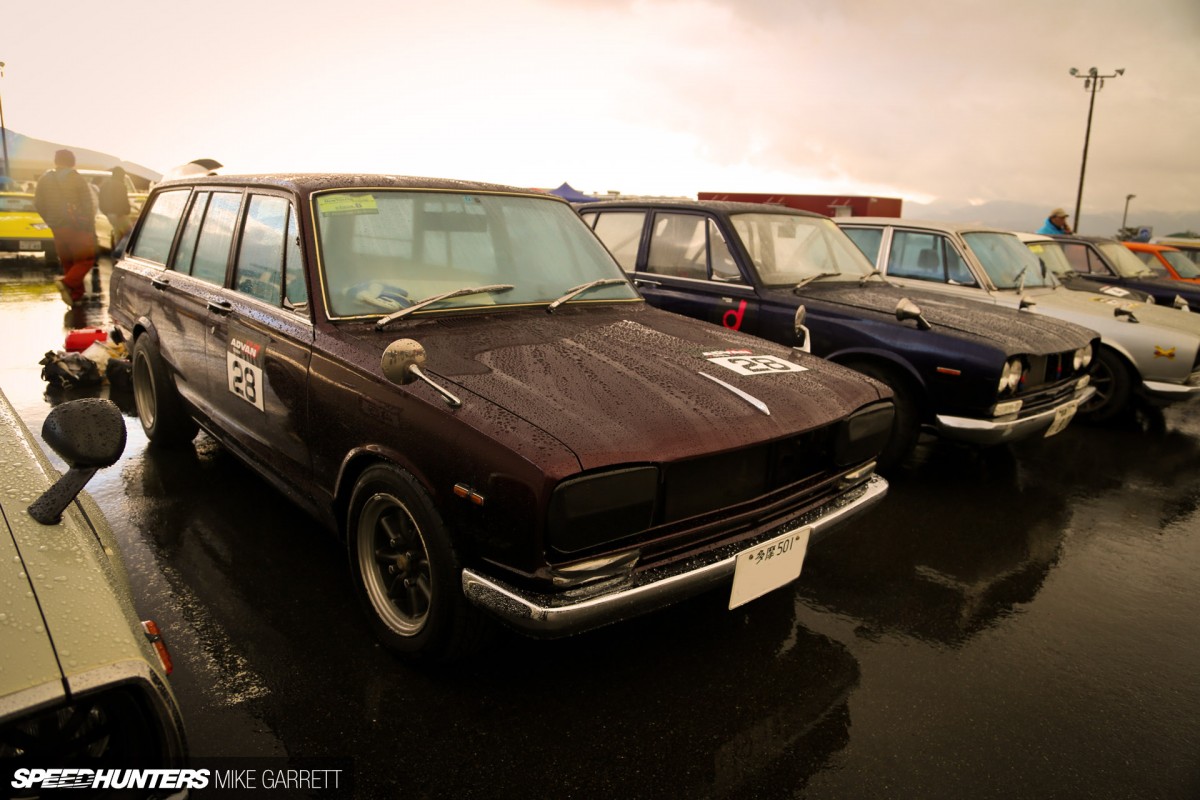 Peek at the front of this car and you'll probably think it's another one of the many Hakosuka Skylines that came to Fuji. Look a little harder, and you'll notice it's a rare wagon model that actually came out to race.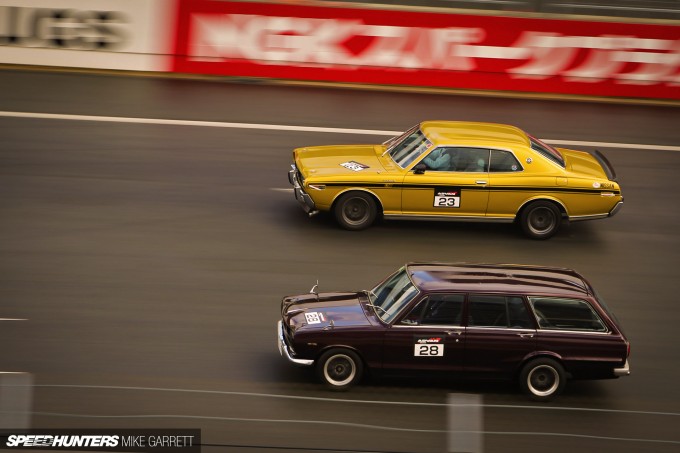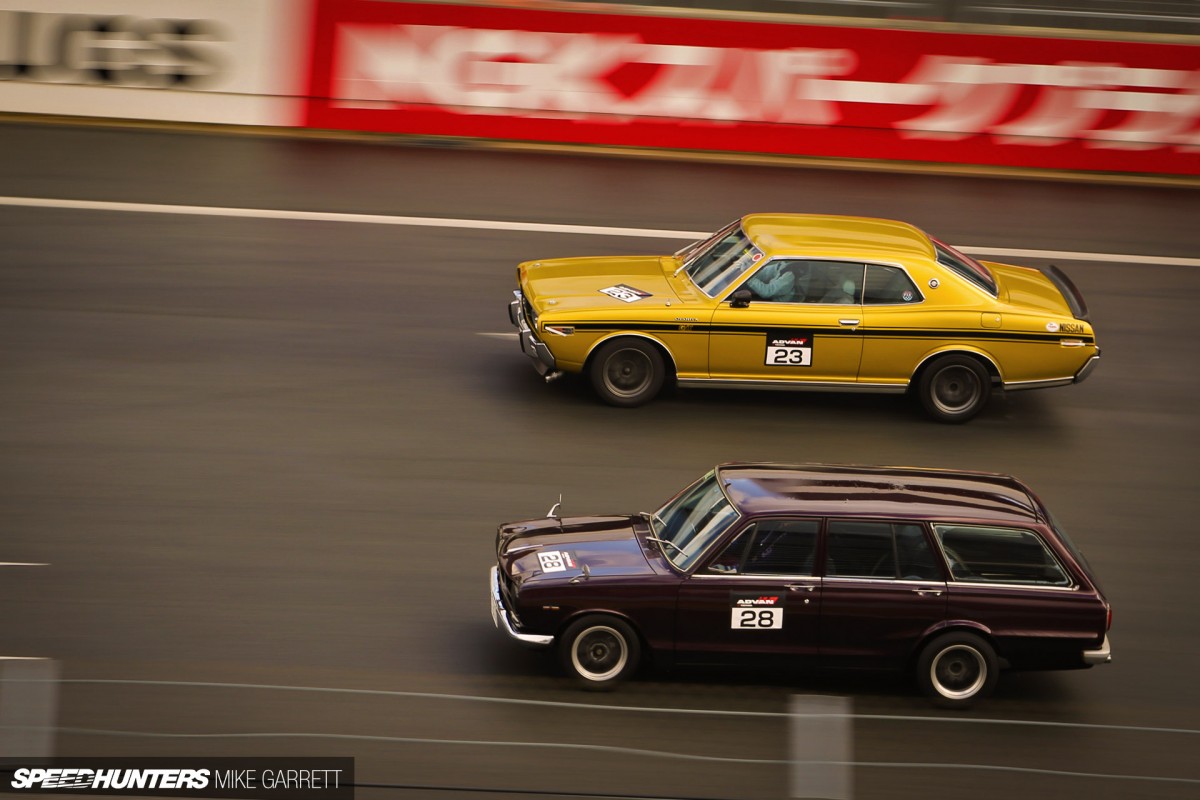 I can't say that I've ever seen a Hakosuka Wagon and a 230 Nissan Gloria coupe running flat out side by side, and chances are I'll probably never see it again. This sort of thing is why I love the New Year Meeting so much.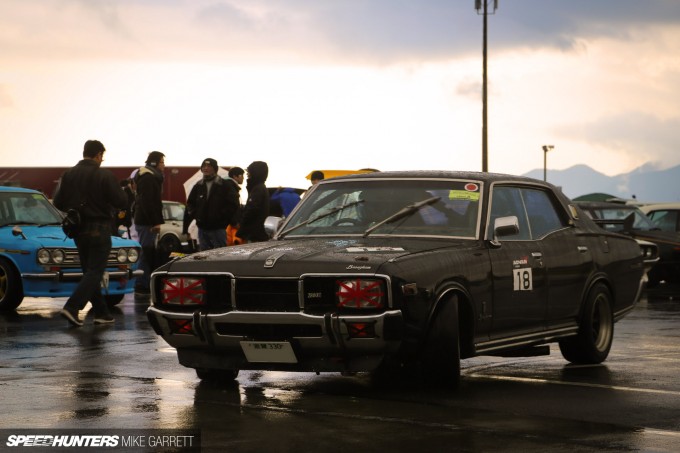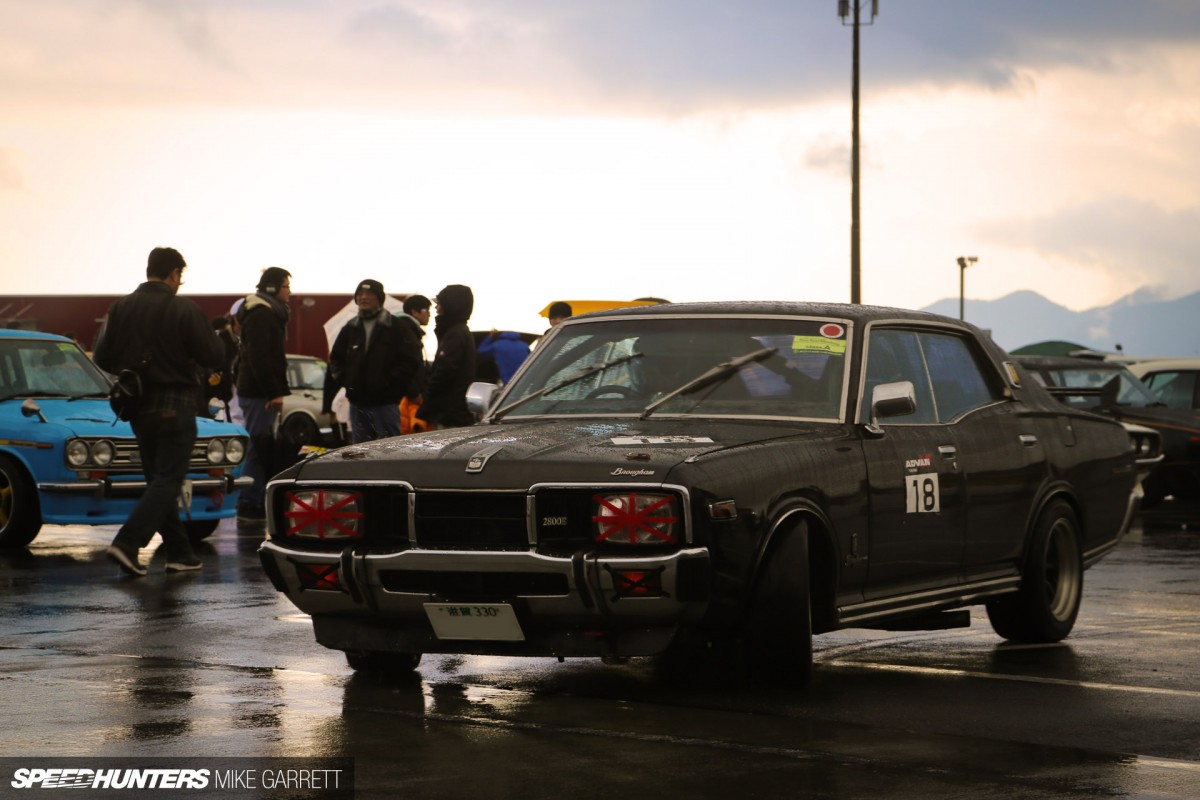 How about a 330 chassis Nissan Cedric Brougham four-door hardtop built for the circuit? Everything about this car is great, particularly that tough-sounding side dump exhaust.
Classic car life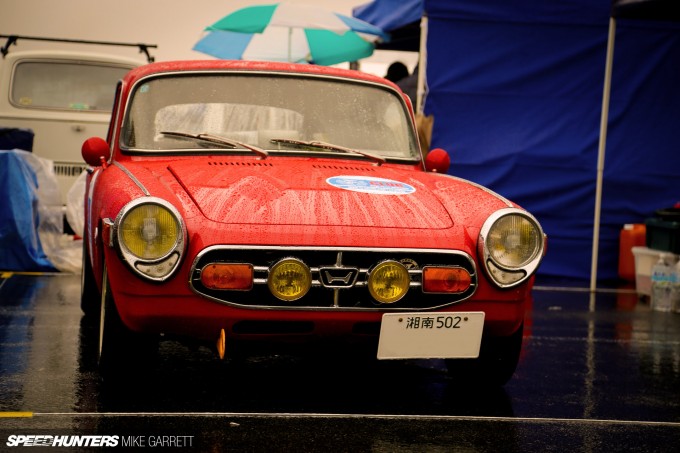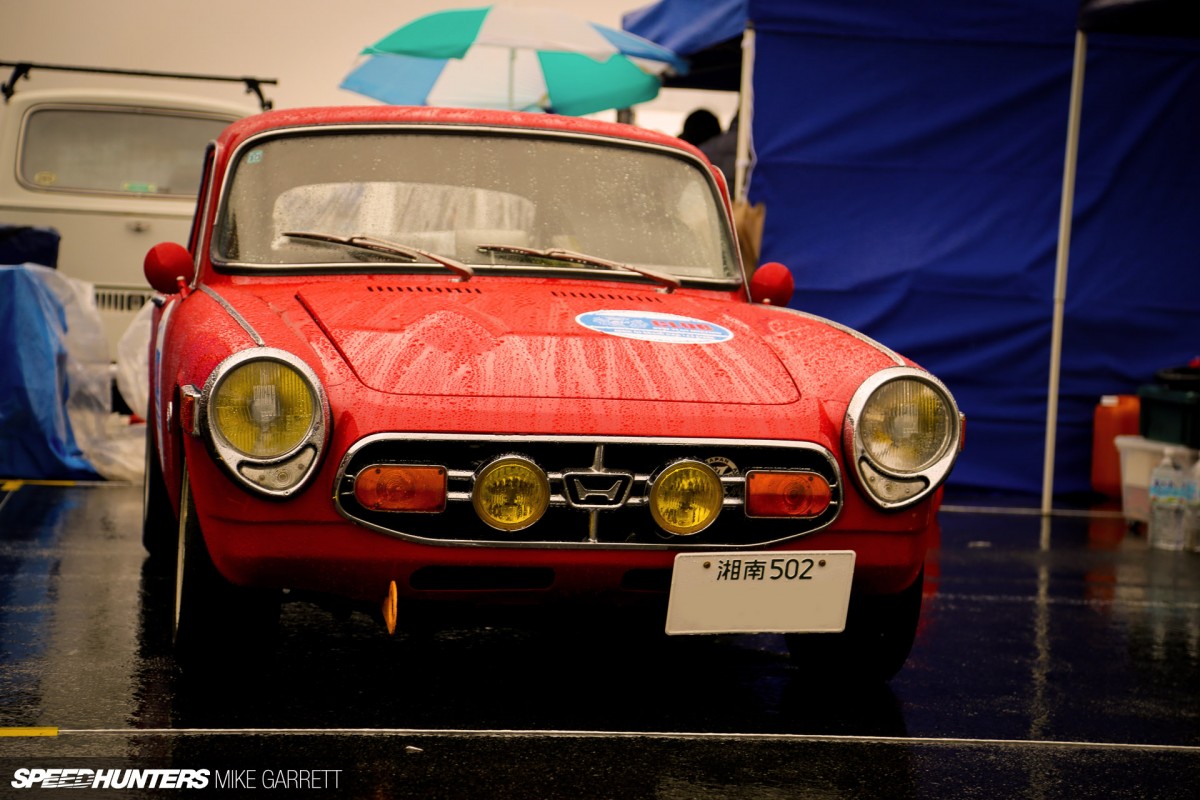 Aside from the cars that were actually running in the track sessions, the New Year Meeting paddock offered plenty of other stuff for kyusha fans to drool over.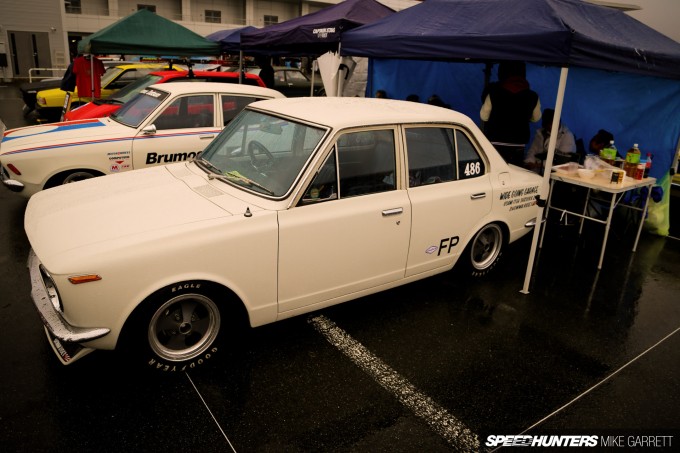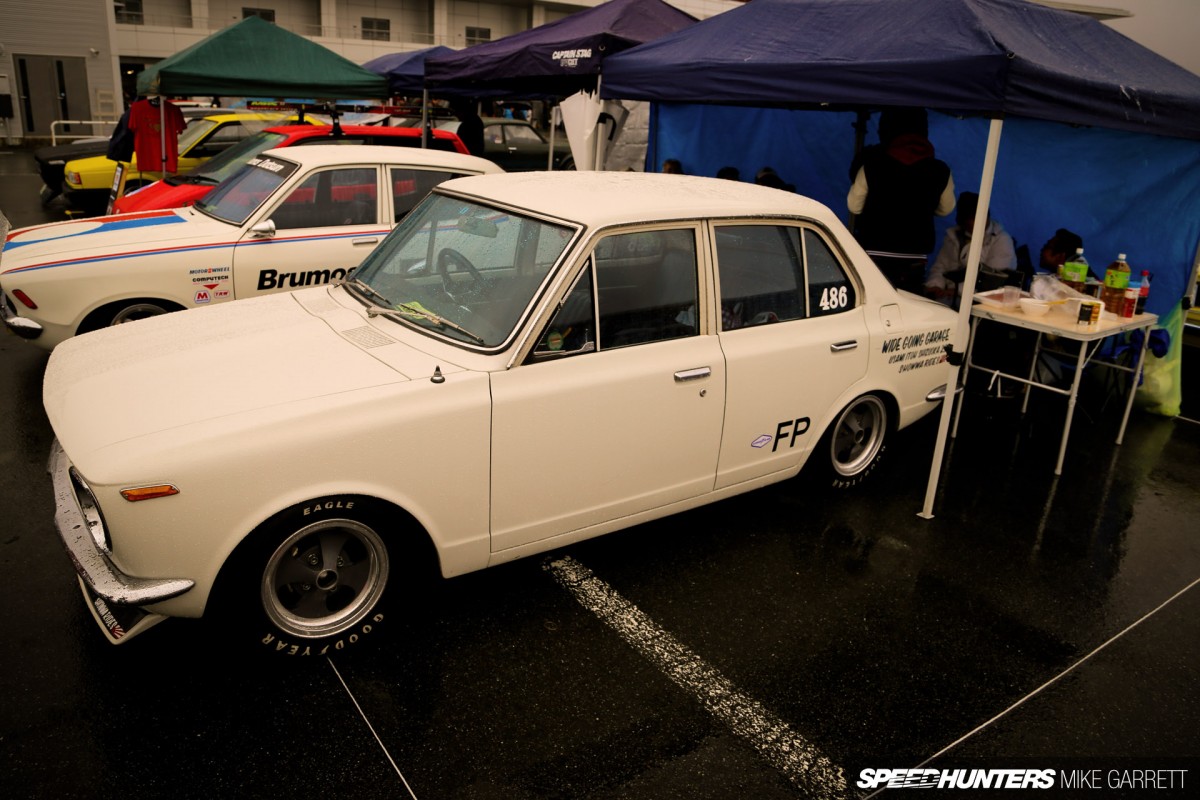 I especially liked this first generation Corolla sedan from Shizuoka's Wide Going Garage – as  branded by the super cool hand-lettering on the rear quarter panel.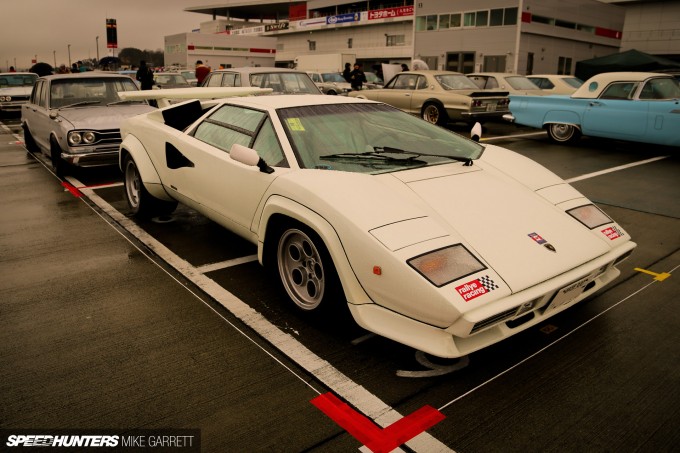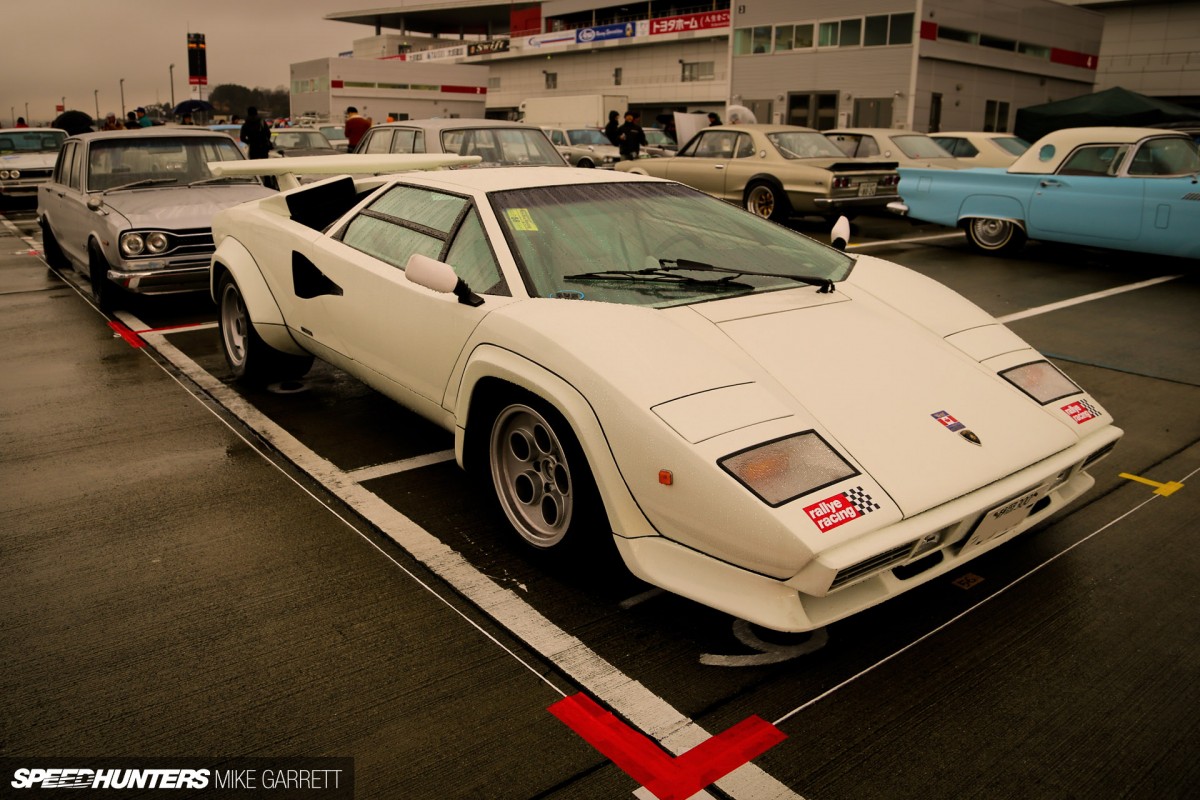 Oh how I love you JCCA New Year Meeting. You are surely the only place in the world where you'll find a mint Lamborghini Countach in one corner.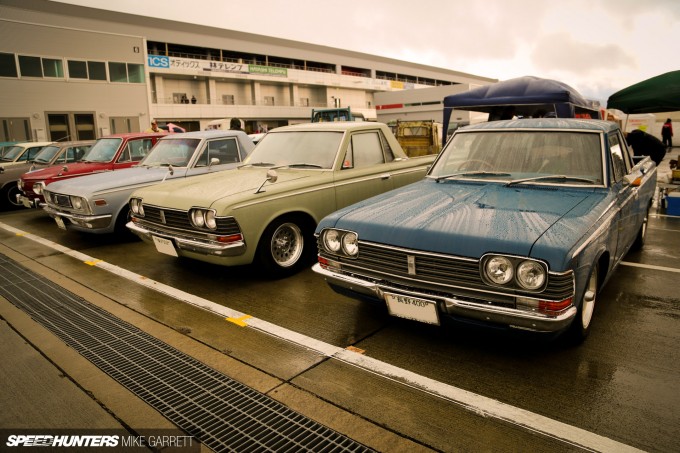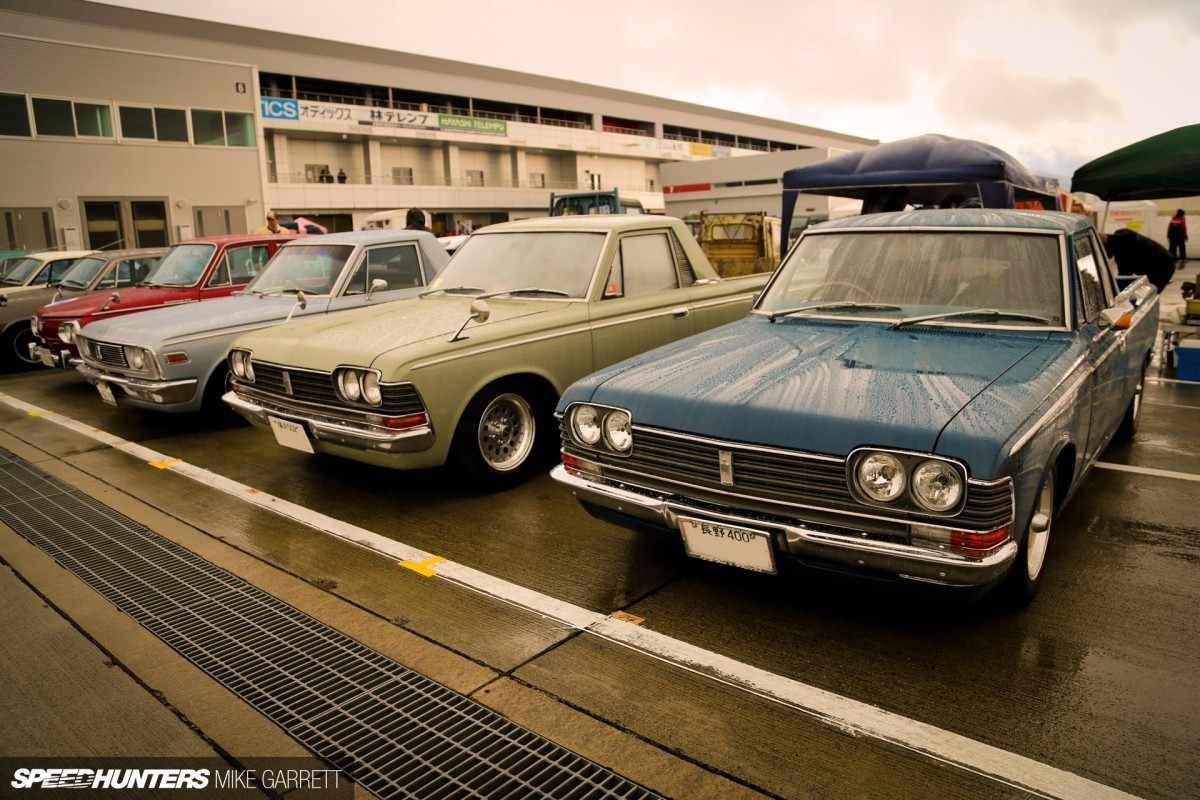 And then a line of 50 series Toyota Crowns sitting in another. Even better is the fact that all three of these Crowns are of the rare pickup body style.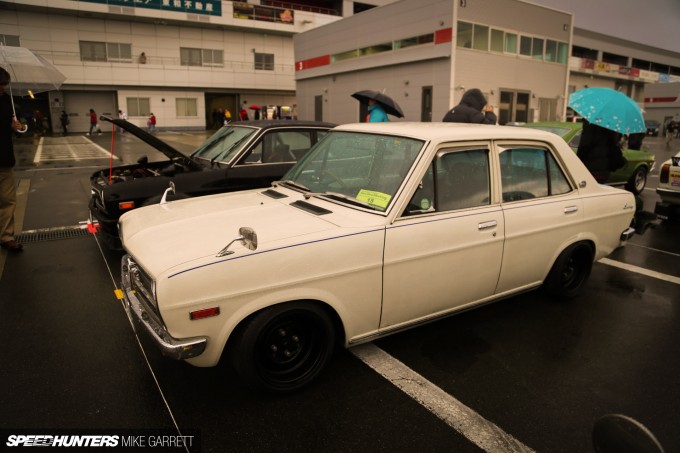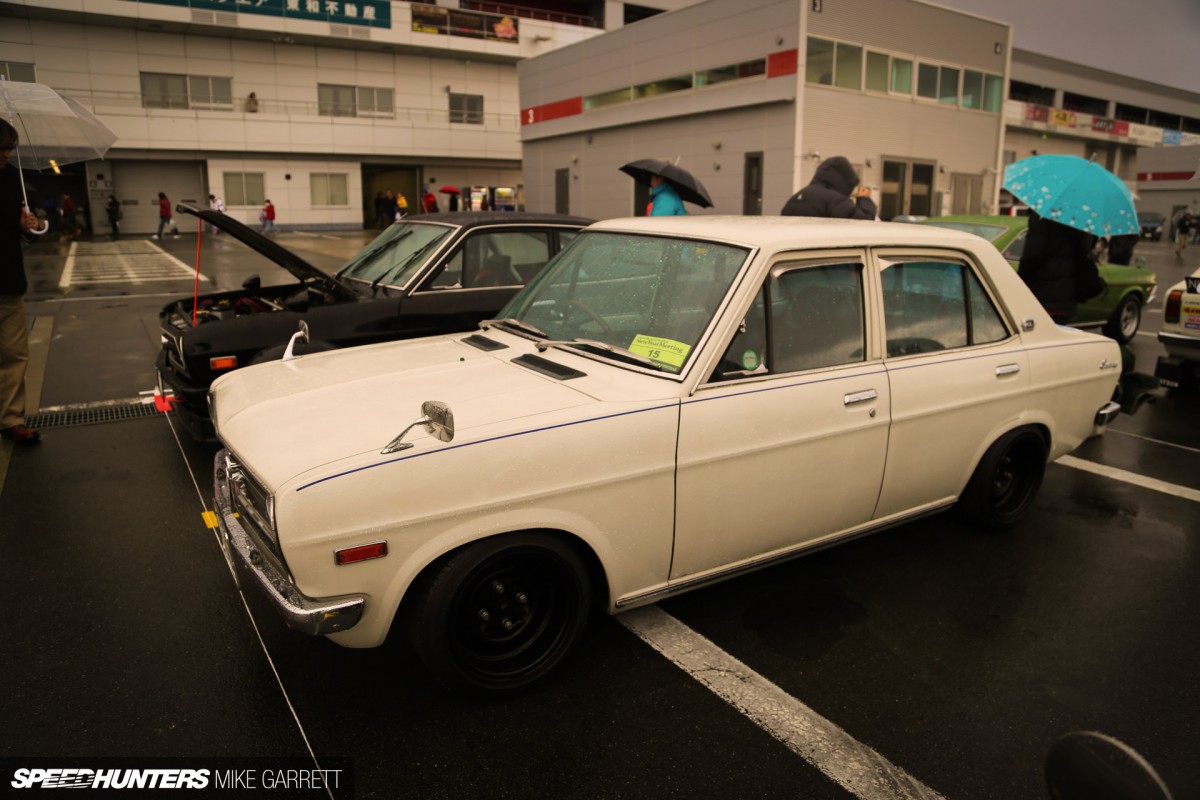 Also following the proven 'simple is best' route is this tidy little 110 Sunny four-door. The car is almost completely stock in appearance, save for a dropped ride height and a set of custom-widened steel wheels. Love it!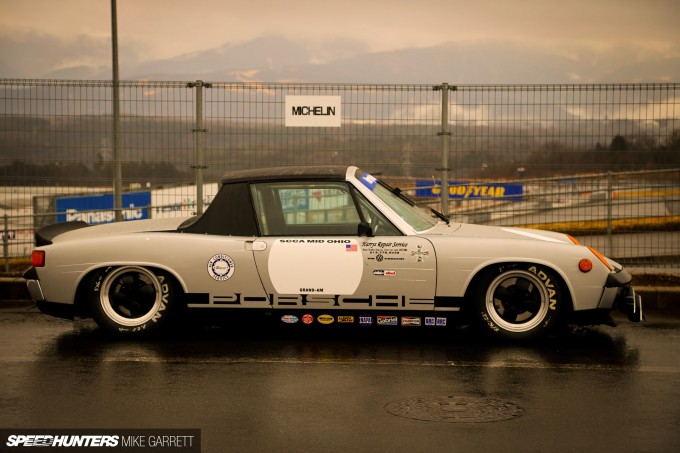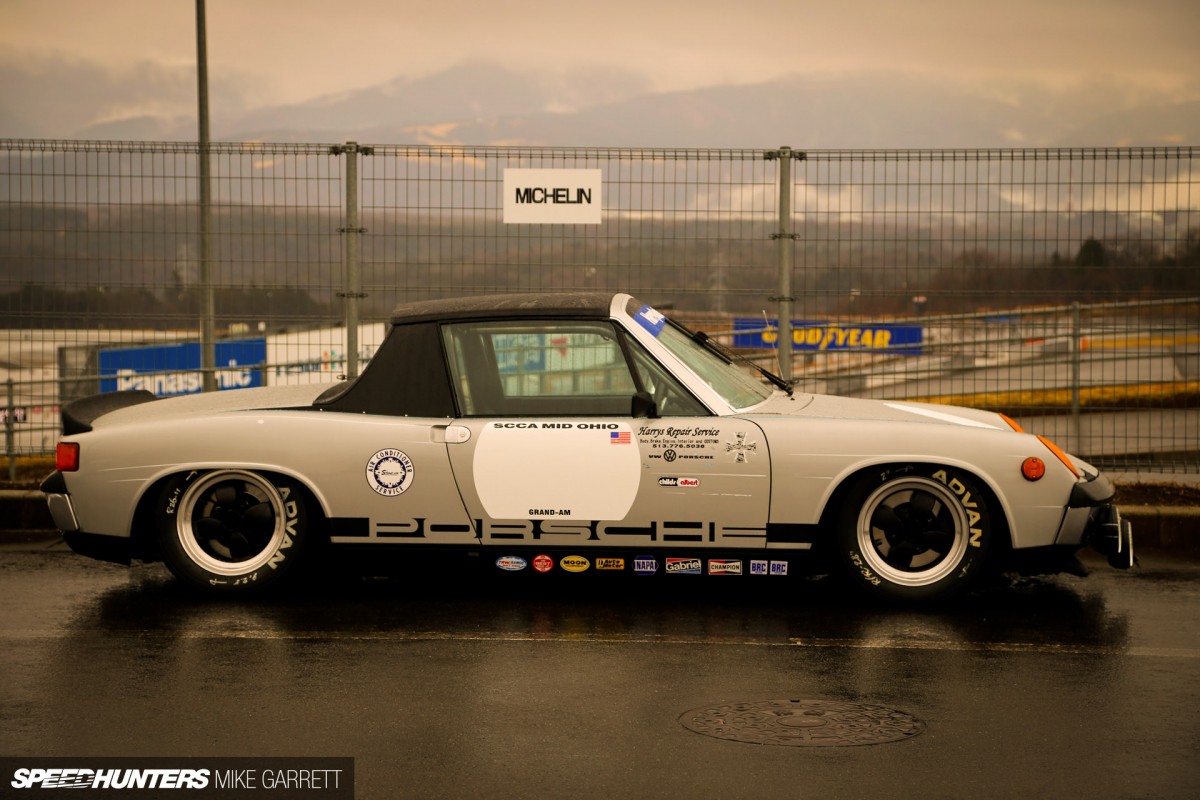 Also popping up at Fuji Speedway was the mega-slammed Porsche 914 that we spotted at a couple different events last year. Obviously the owner isn't afraid of a little rain.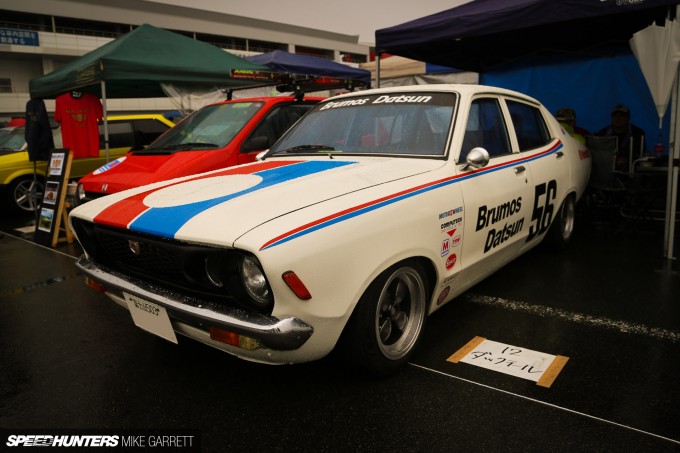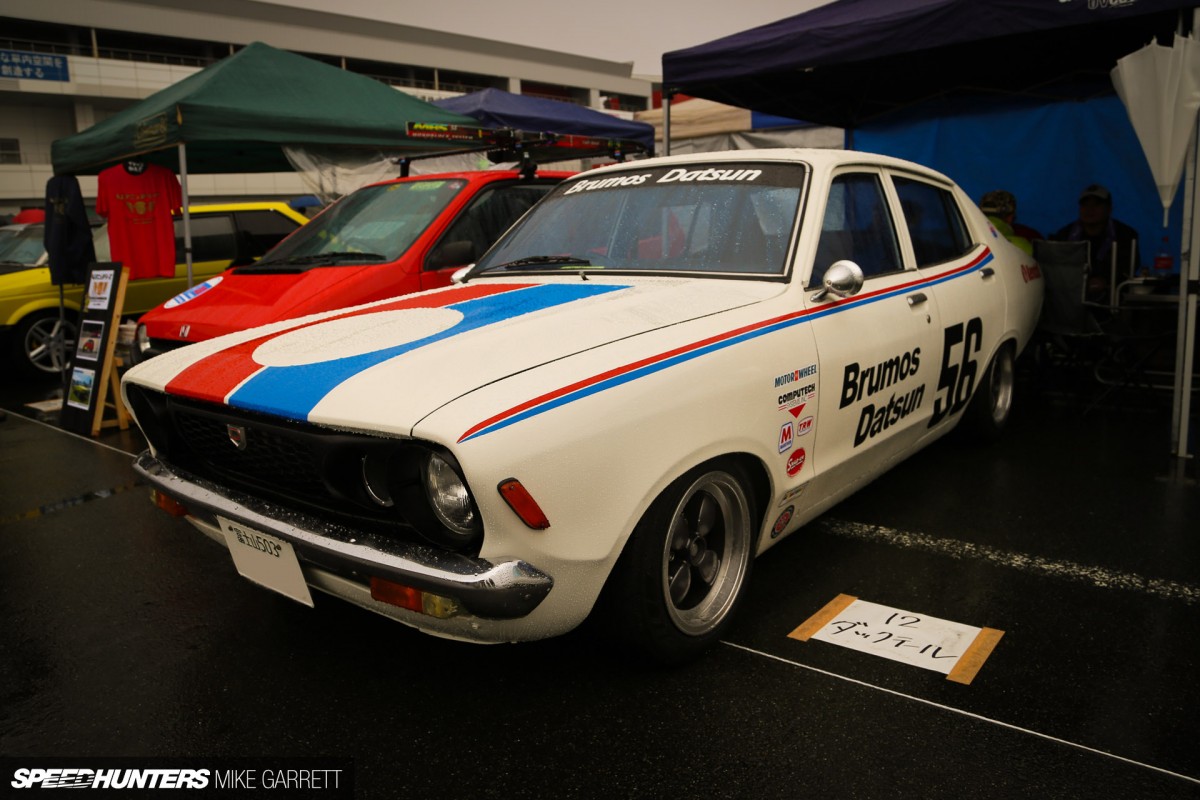 How's this for another example of Japanese creativity? It's the 'Brumos Datsun' 210 Sunny. Porsche purists, you can accept my apologies in advance.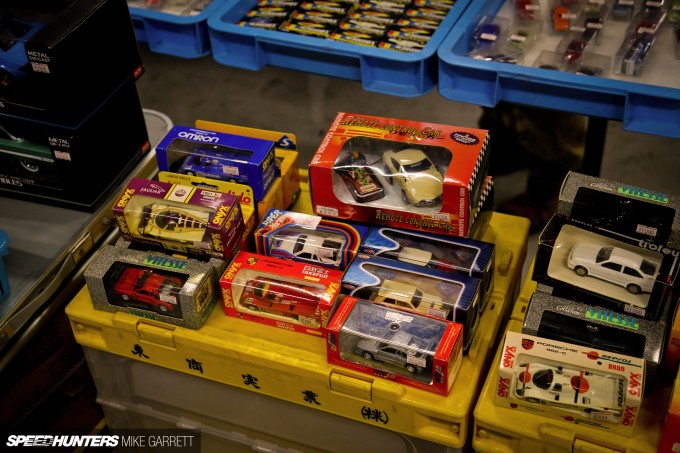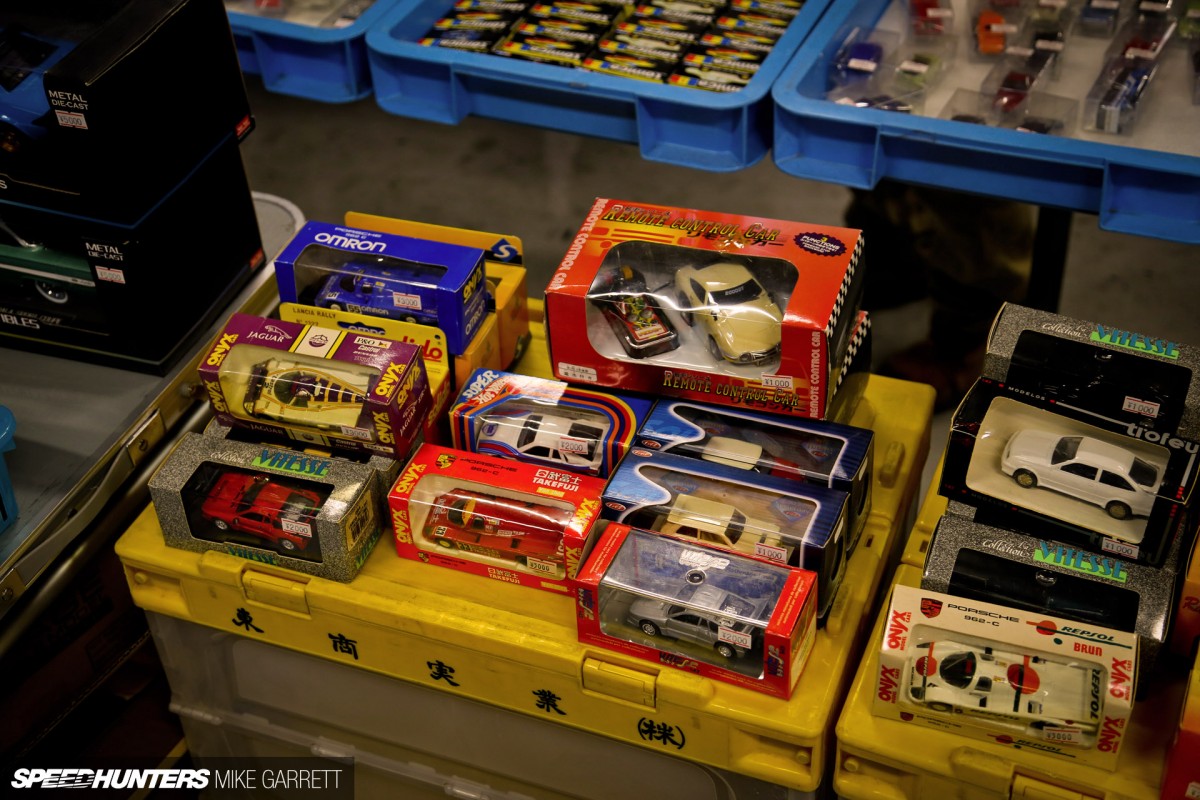 I'm guessing the collectables sellers were quite happy that the event organizers placed them inside of Fuji Speedway's pit garages on Sunday. Not only could they stay dry, but they were also drew plenty of showgoers who were looking for a place to escape the rain.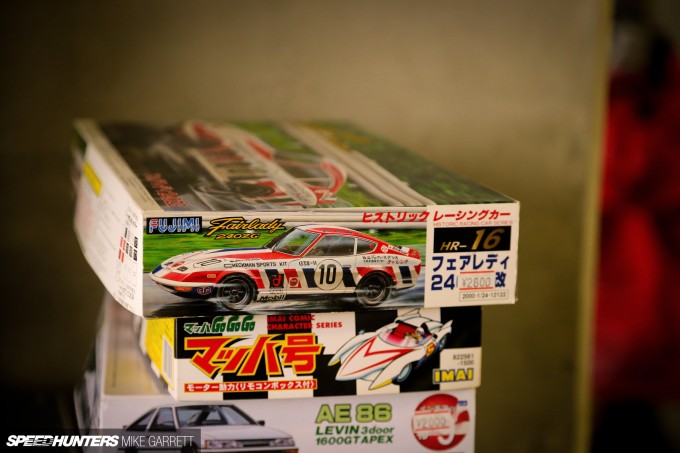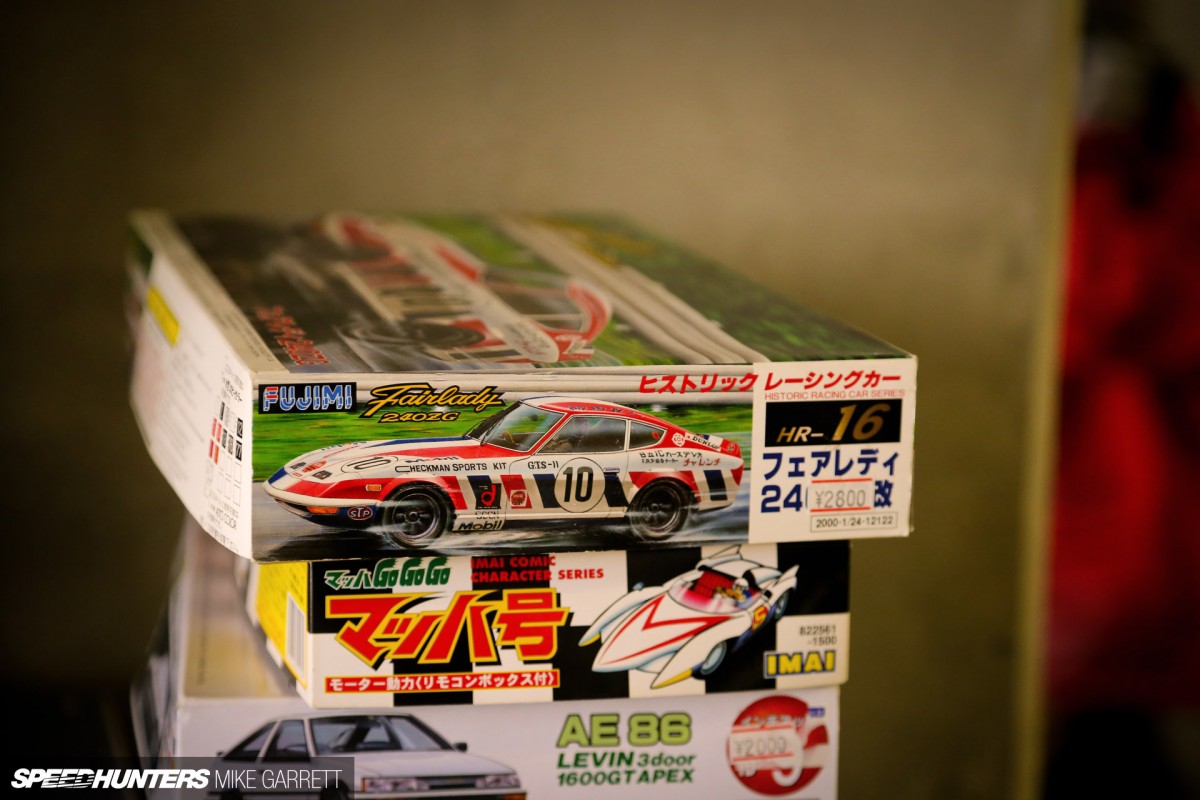 These 240ZG race car and Speed Racer Mach 5 model kits were just a few of the cool items I spotted during my brief look through this year's selection of goodies. I knew I should have brought a few extra suitcases with me!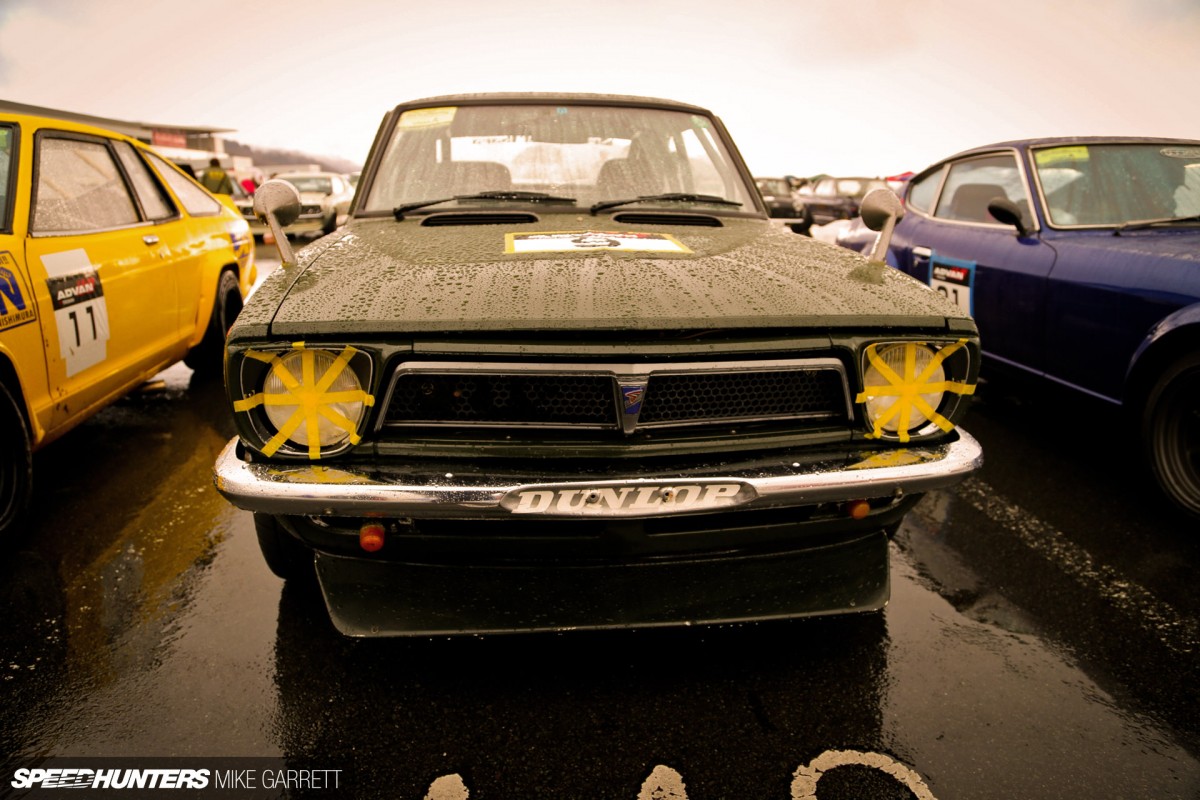 I could easily dedicate several more posts to the 2014 JCCA New Year Meeting, but my time in Japan has consisted of non-stop action and there's plenty more Speedhunting adventures that need to be shared.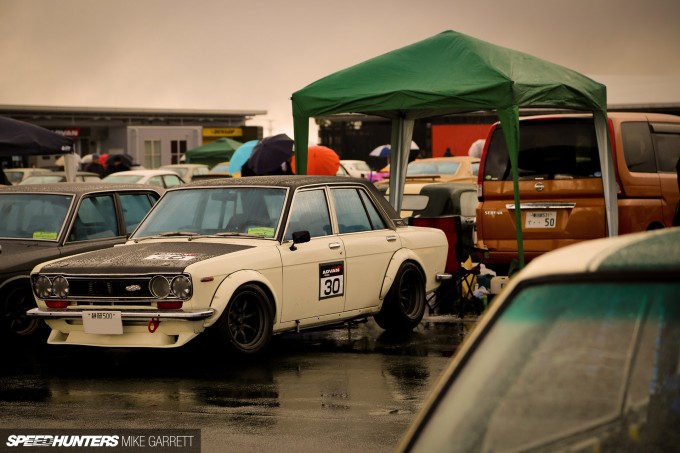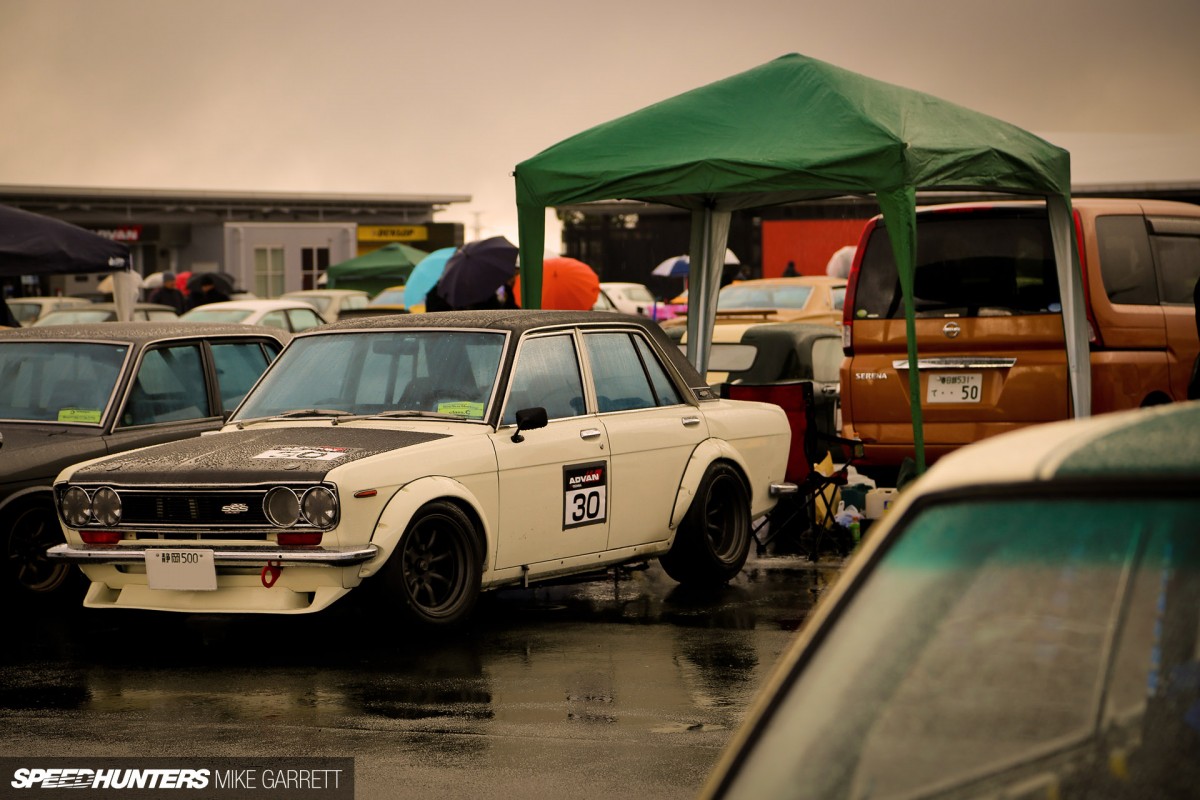 Rain or shine, Tokyo or Fuji – the New Year Meeting will always hold a special place in my heart. Until next year then!
PS: I'd also like to sincerely thank Speedhunters reader Mr. Yuya Kasai for giving me an umbrella to use when he noticed I had left mine back home in the USA. Kasaiさん、傘ありがとう!
Mike Garrett
Instagram: speedhunters_mike
mike@speedhunters.com