Run towards the mountain
The JCCA New Year Meeting. There's simply nothing like it in the world. For a fan of vintage Japanese cars or just a motoring enthusiast in general, the New Year Meeting really is heaven on earth. And in addition to the incredible display of machinery that happens every year, the thing I especially enjoy about the NYM is its split personality.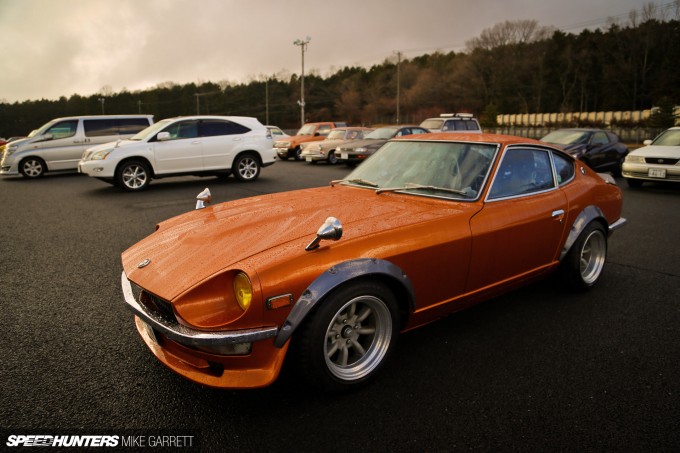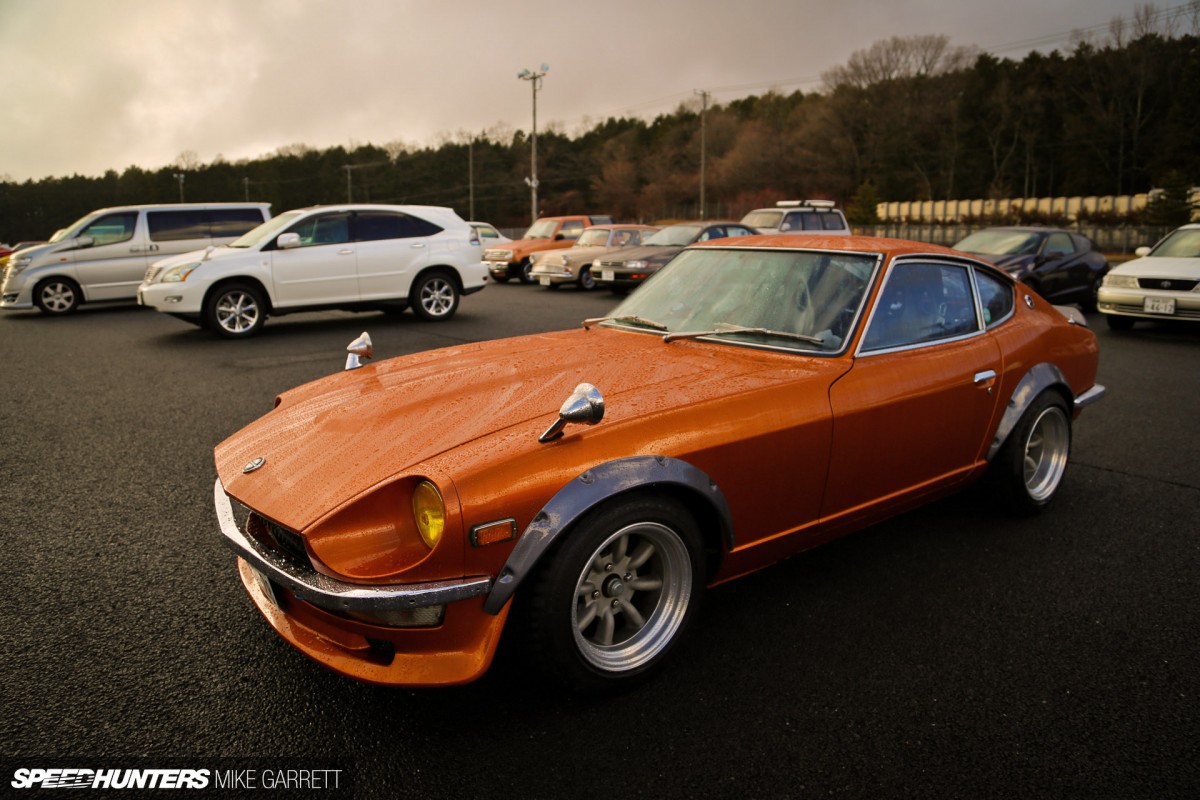 There are two very distinct sides to this event, and in this next pair of stories I'm going to showcase both of them. First there's the official JCCA New Year Meeting – where restorers, collectors, historic racers and more gather within the official event area.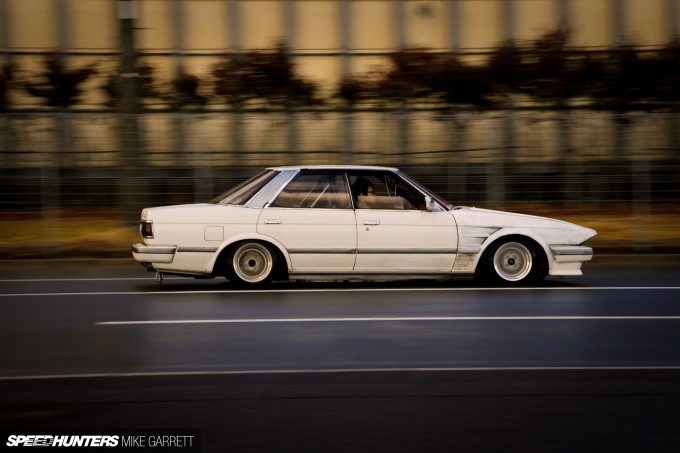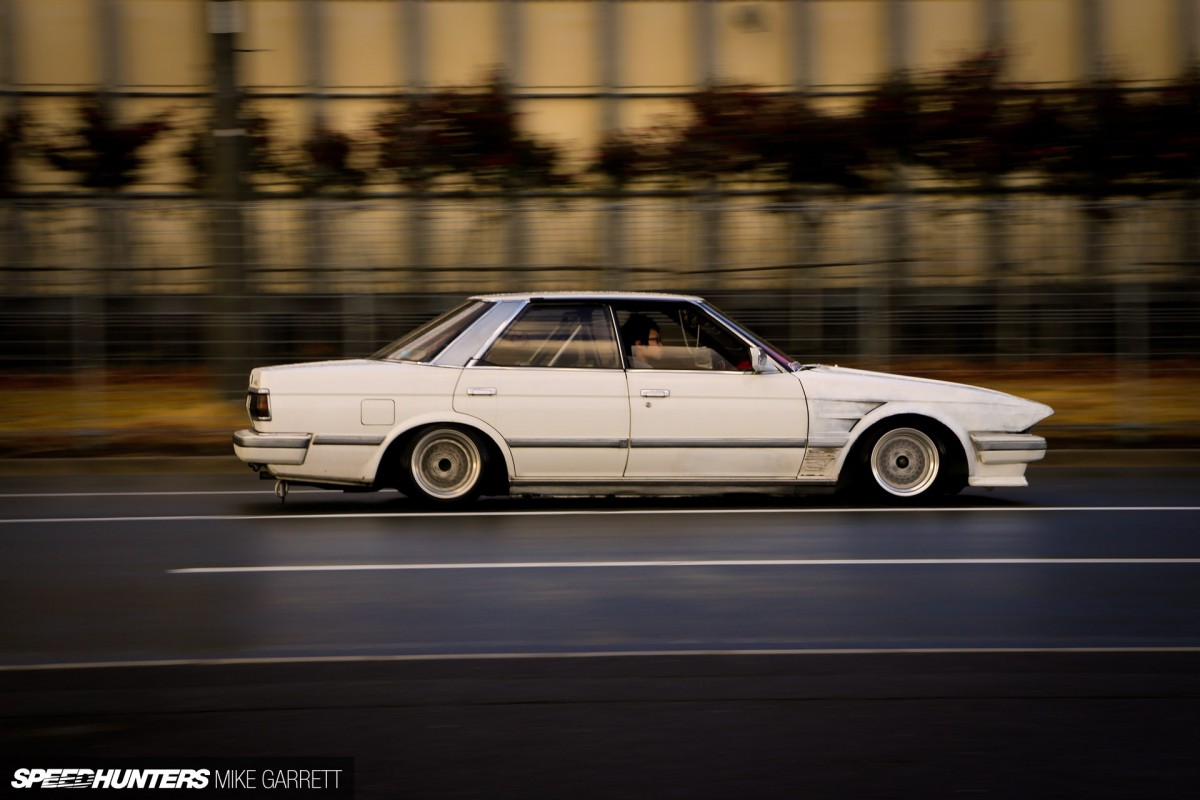 Then there is the other New Year Meeting – the part where Kaido Racers, shakotan maniacs and other underground types assemble for a day of hanging out and enjoying their own form of car life.  It's tradition, plain and simple.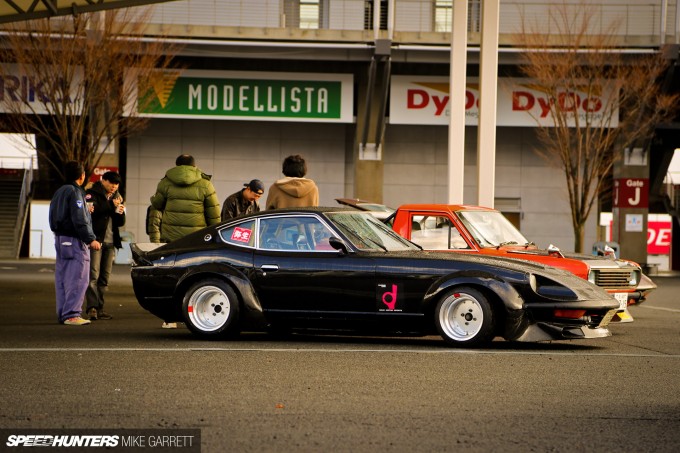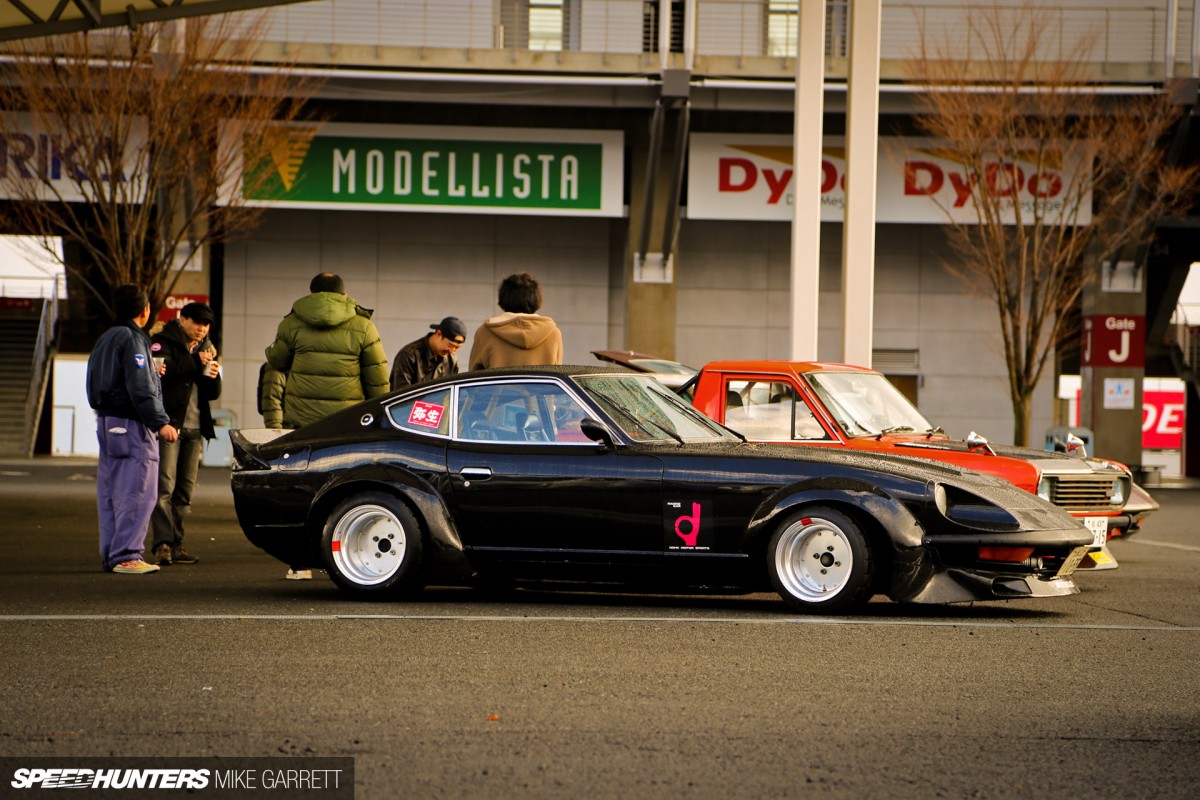 Regardless of what the classic car establishment might think about these guys and girls, without them, the New Year Meeting would just not be the same.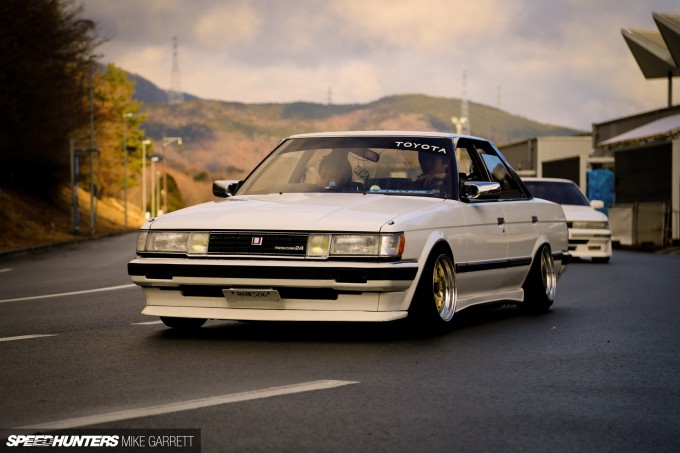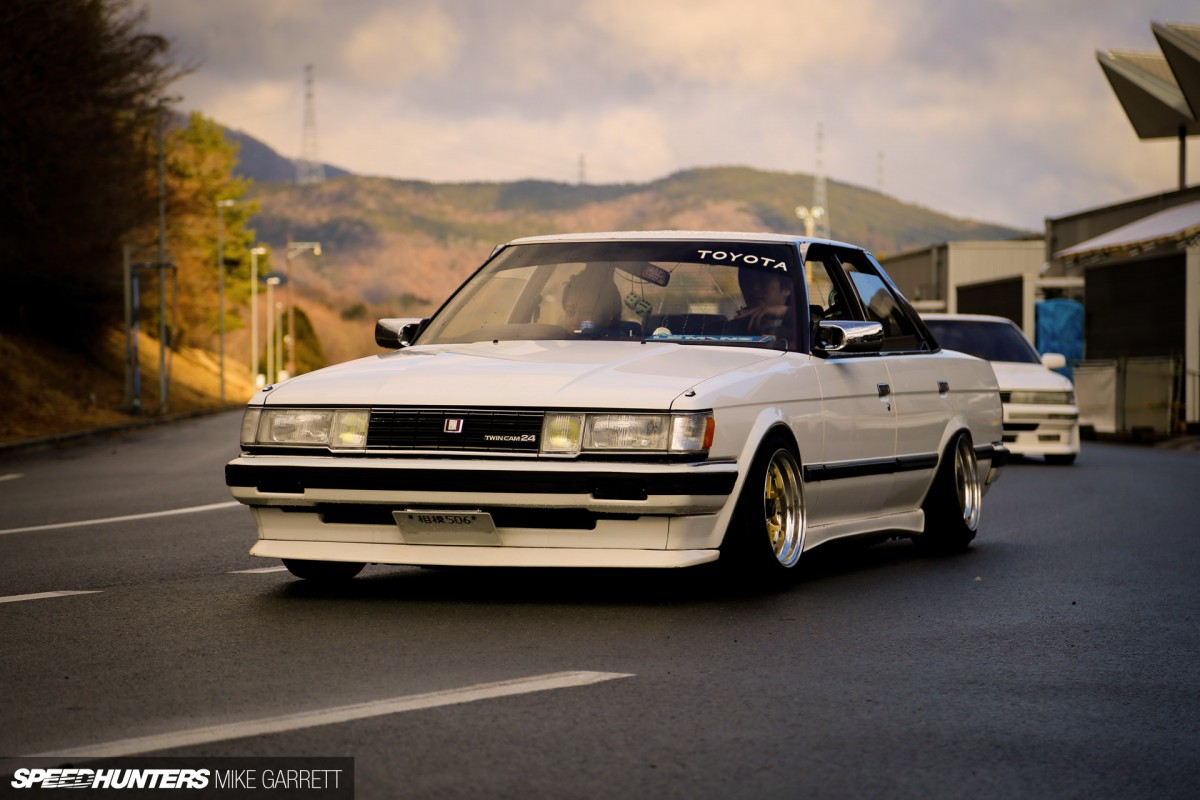 As I mentioned in the first post, I was originally worried that the move to Fuji Speedway might keep a lot of these iconic machines away. Silly me. You should never underestimate the dedication of Japanese car enthusiasts – especially the kyusha community.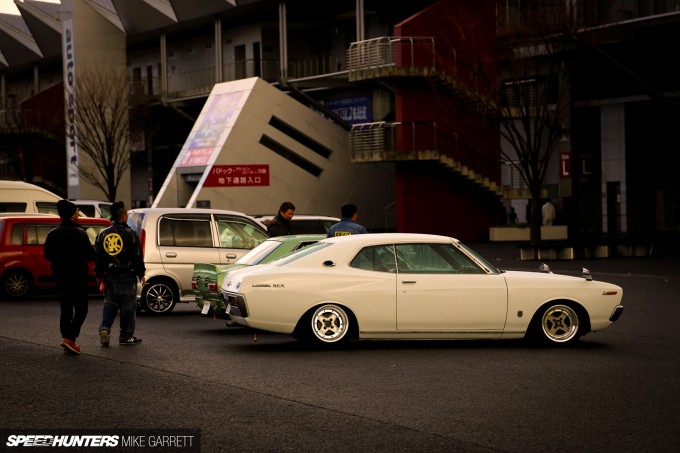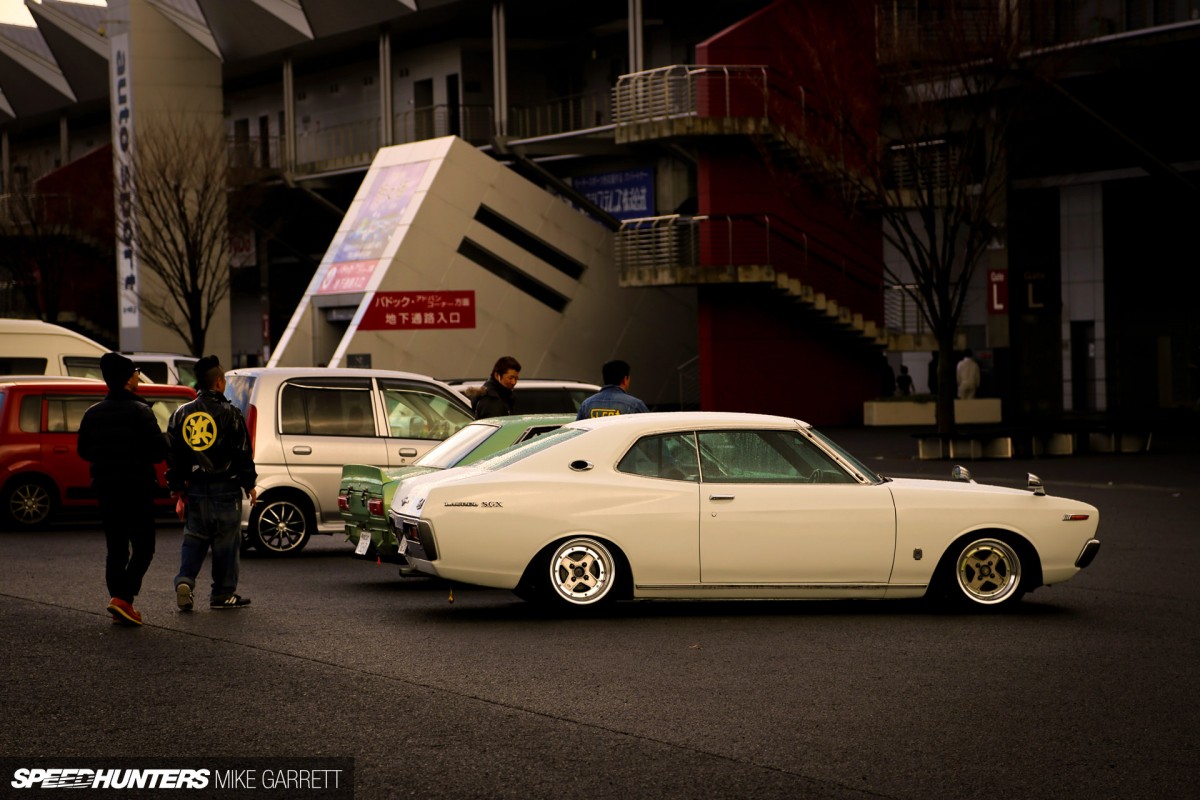 Upon further thought, Fuji Speedway might actually be the perfect place for a reunion of Japanese street racers. After all, back in the '70s and '80s it was the same Fuji Speedway that served as the birthplace of the Granchan movement.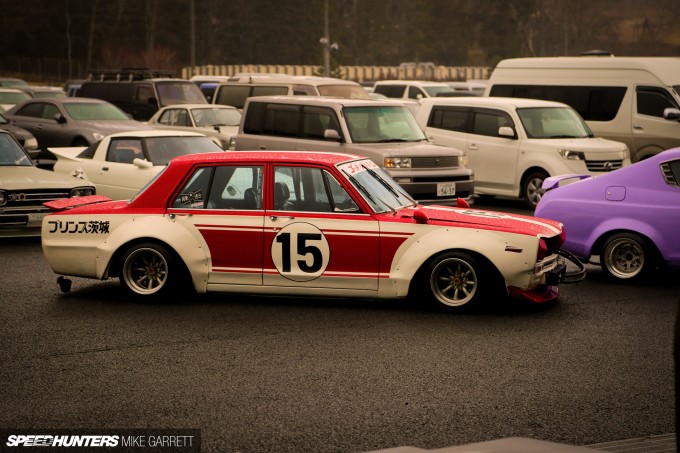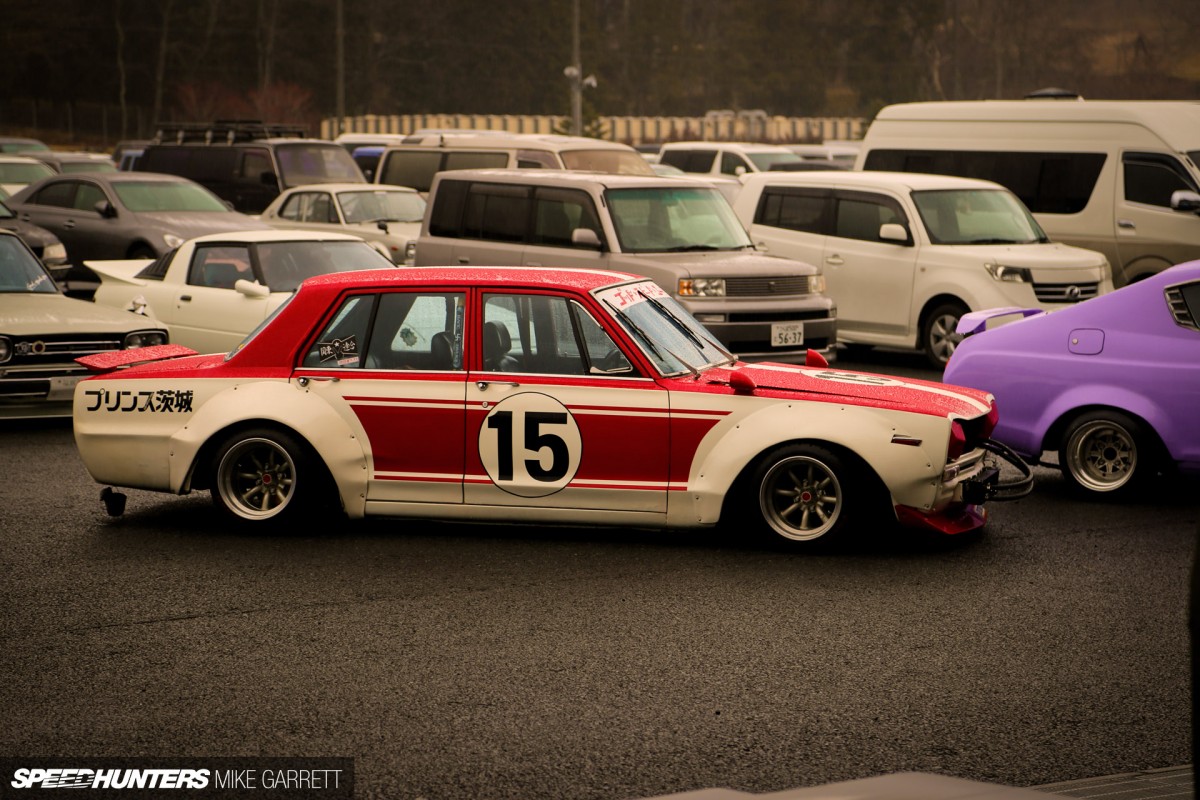 At the time, Japanese gearheads would drive to Fuji's legendary race events where they gathered trackside in their competition-inspired street cars. A lot has changed since then, but the spirit hasn't changed a bit.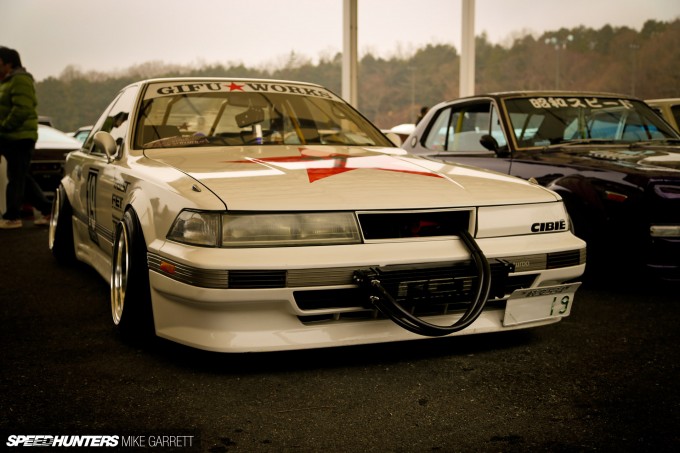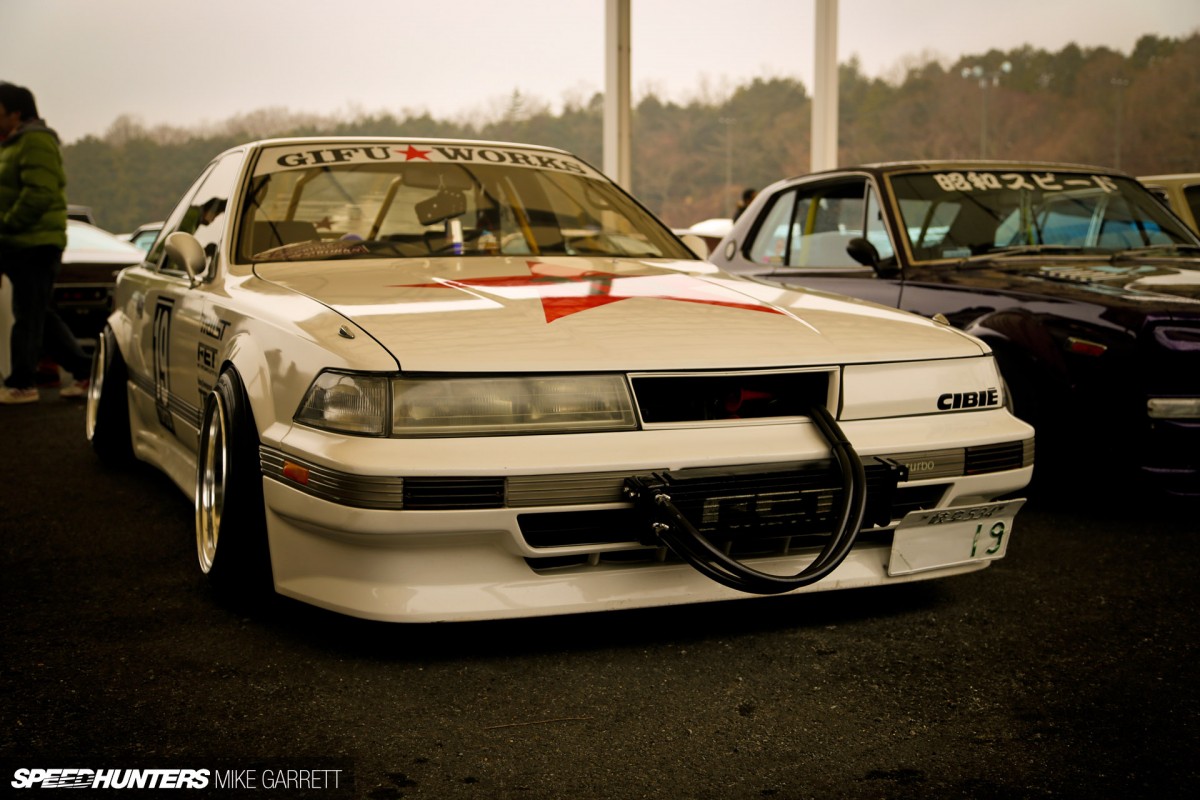 Even with the crappy weather that plagued Fuji Speedway over the weekend, there were plenty of cars that made the trip from far-off parts of Japan. This badass Gifu Works Z20 Soarer for example.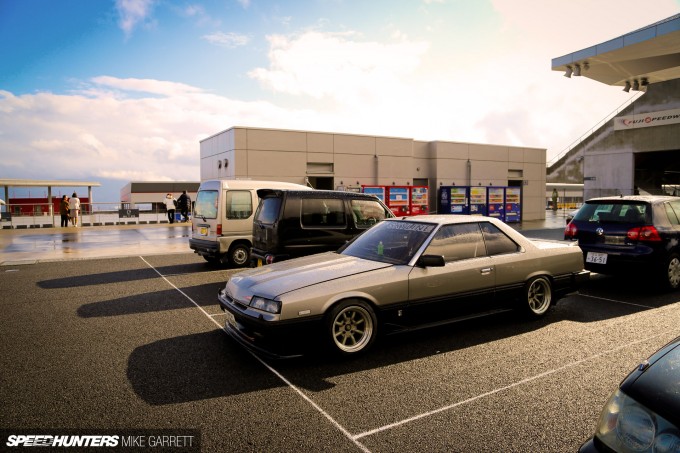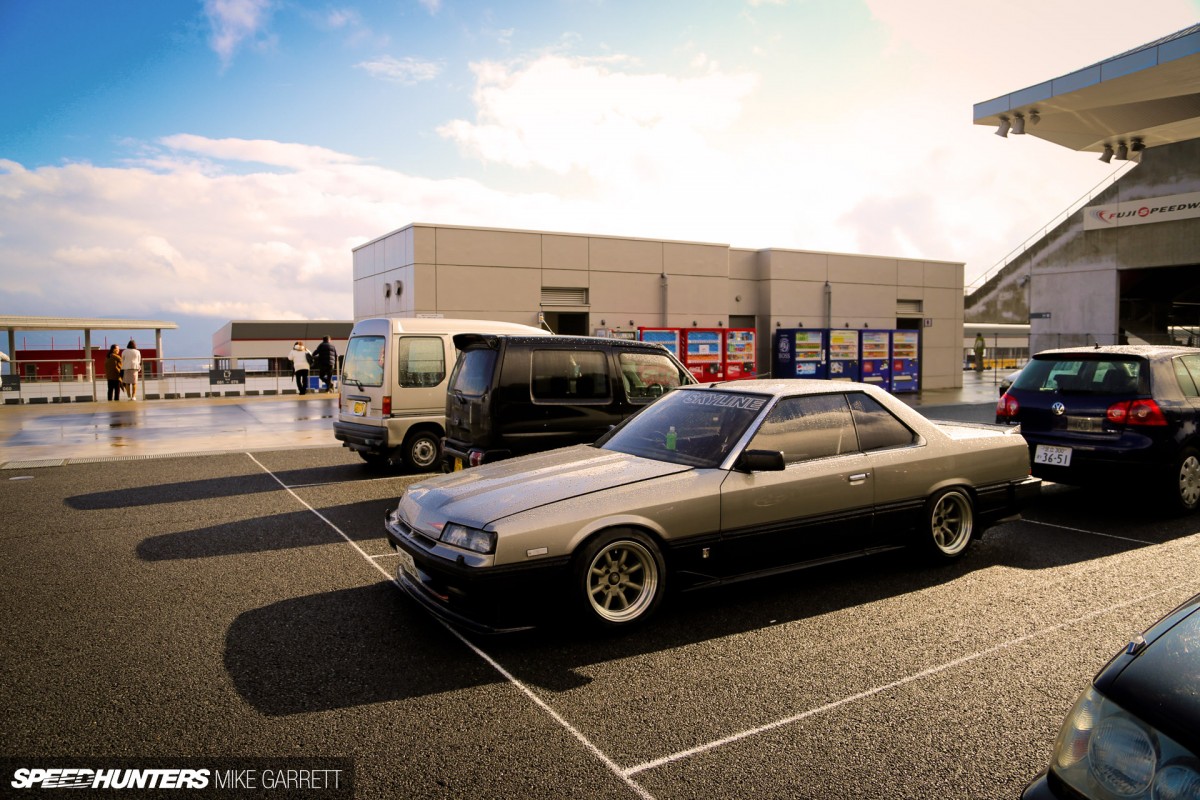 In many cases, the further the cars traveled to the event, the better. That's because for these guys, the run down the expressway is one of the biggest parts of the New Year Meeting tradition. Maybe even bigger than the meet itself…
Crazy or simple?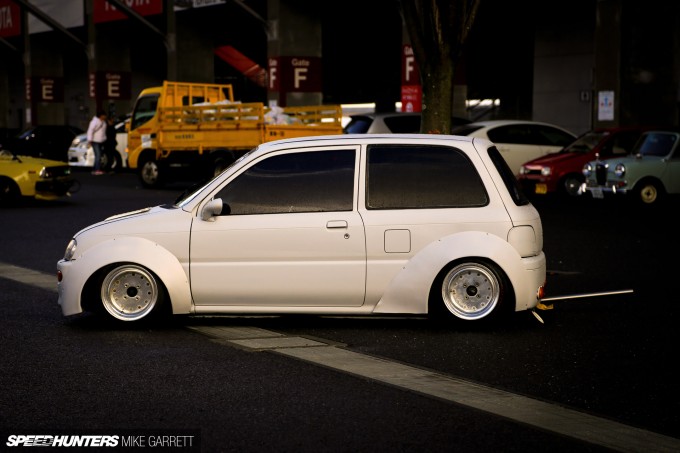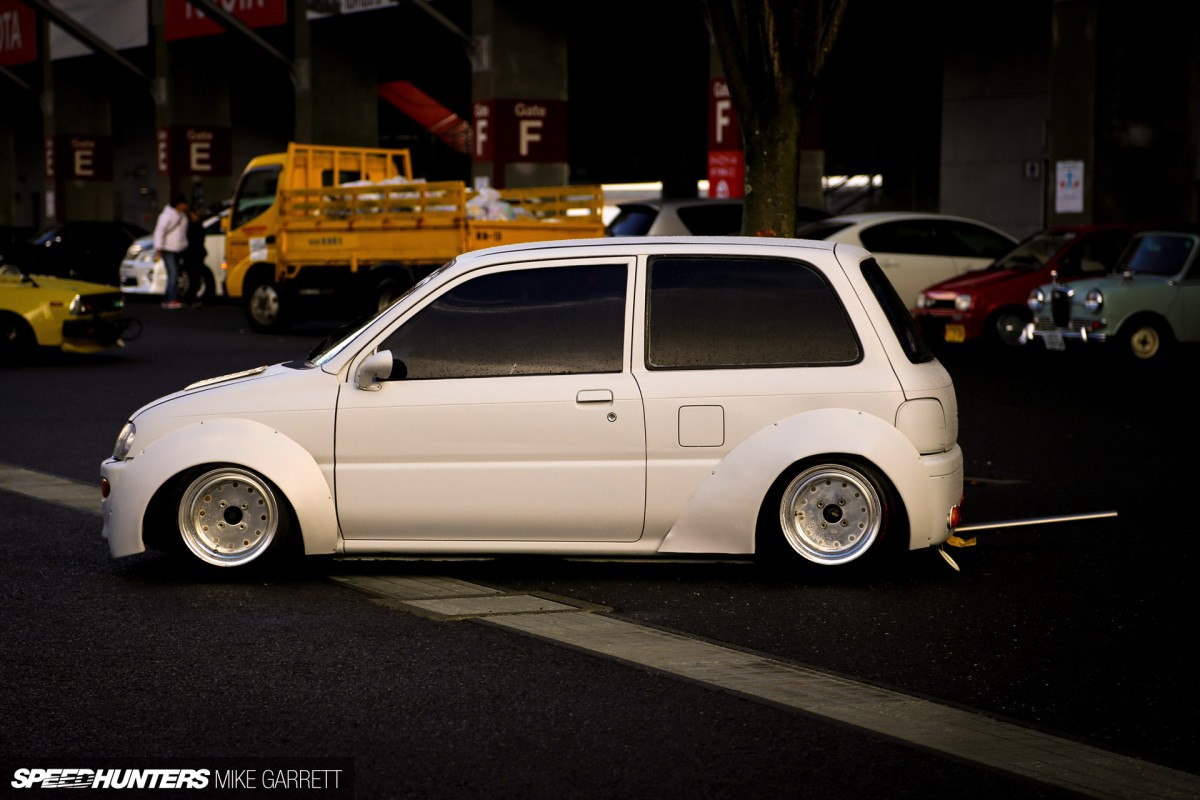 Another cool thing about this unofficial side of the event is the fact that there is no car age limit to participate. Want to come out in your kyusha-inspired kei car? Go for it.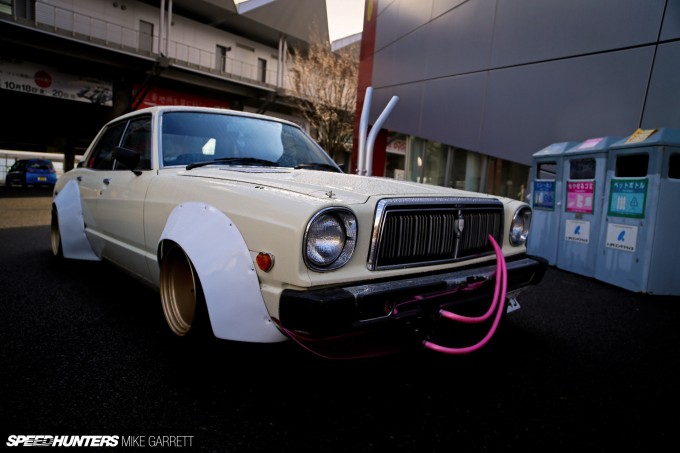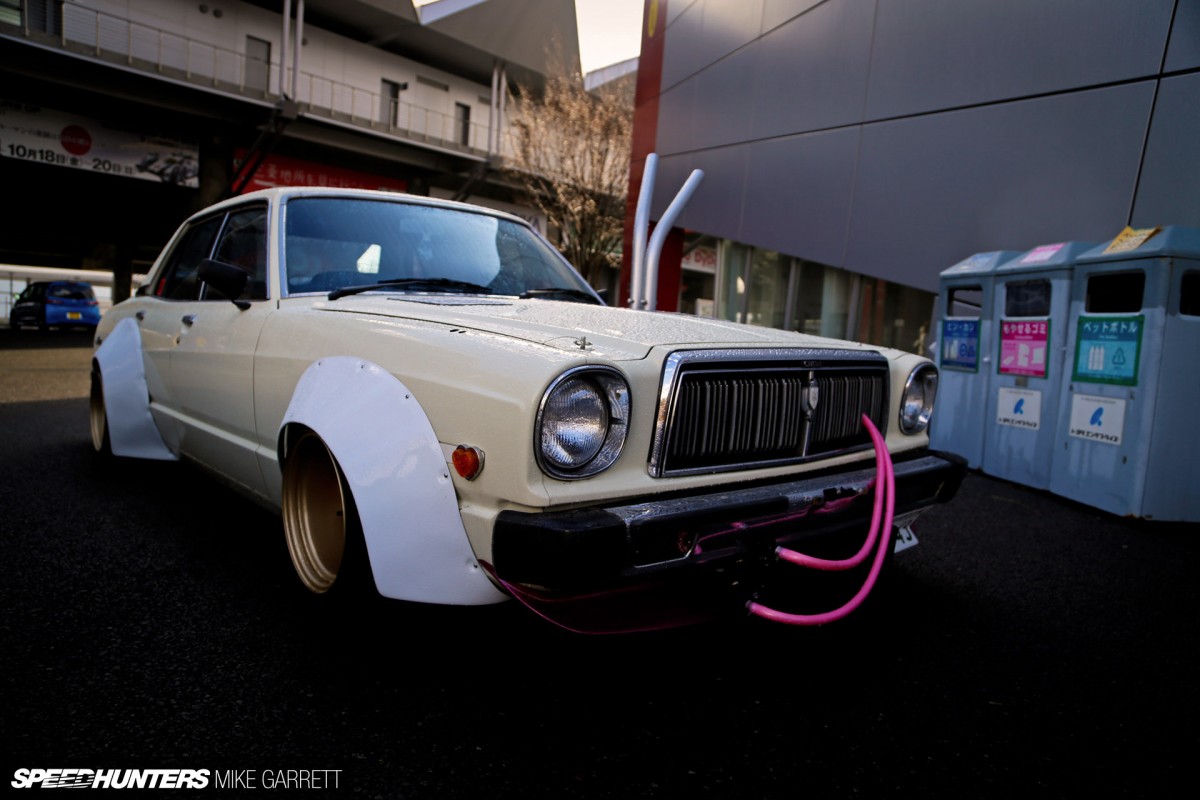 One of the crazier cars I came across on Sunday was this cream-colored Toyota Chaser. External oil cooler with pink lines, huge works style over fenders, heavily widened steel wheels – and even heart-shaped marker lights. It's all there.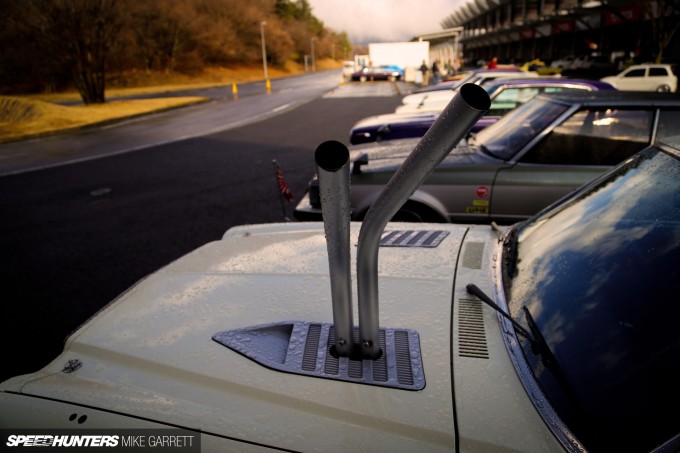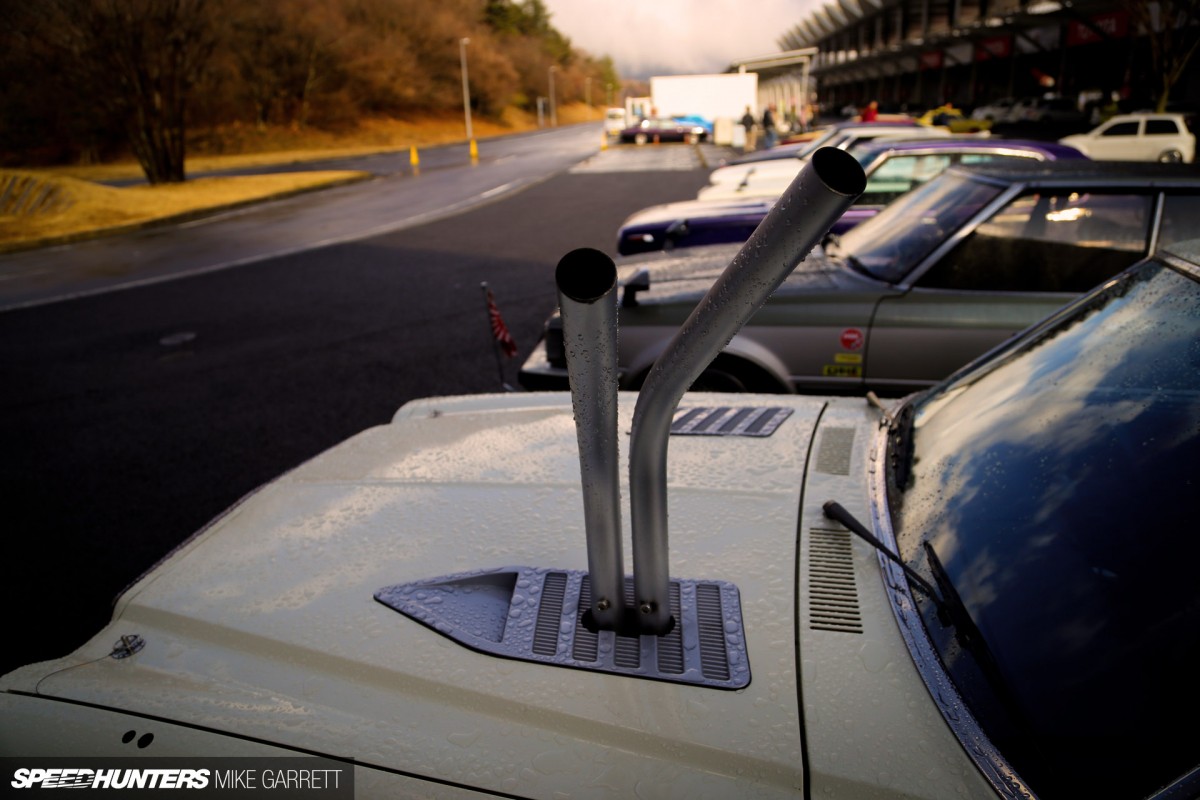 Let's not forget the exhaust system, which consisted of a pair of pipes shooting straight out of the hood. Because why not?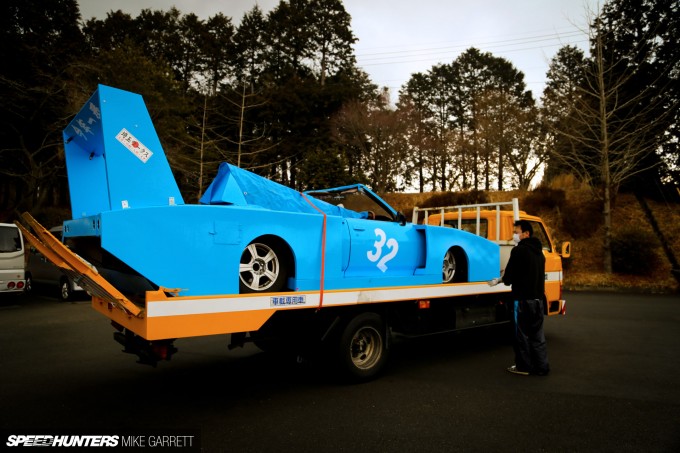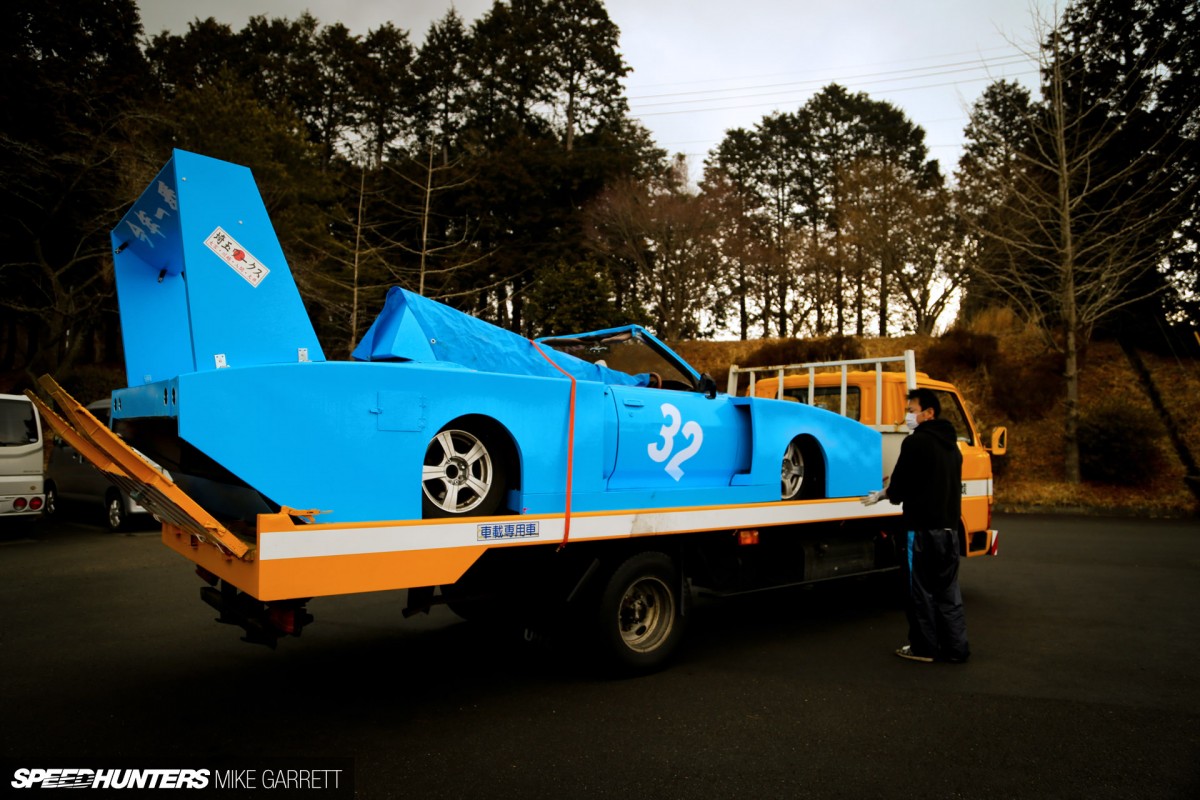 For as wild as the Chaser was, that thing was actually a mild-mannered accountant's car compared to this insane Kaido Racer project from Saitama Works.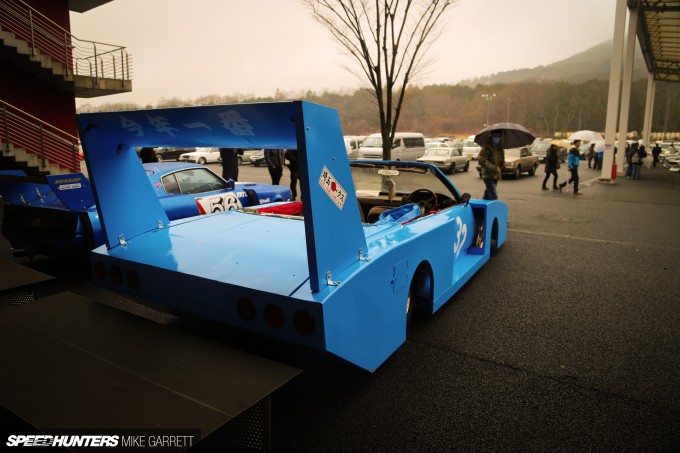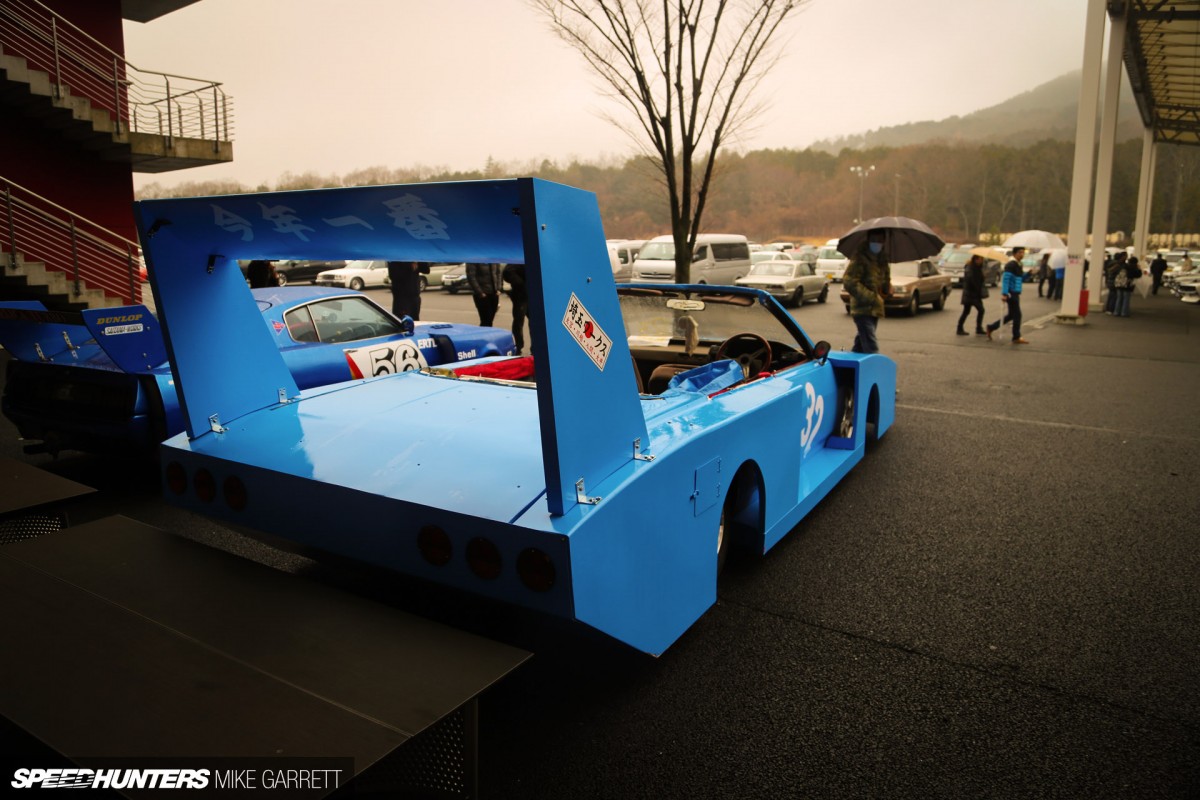 At one point I was trying to figure out what the base car was, but with the roofline and all the factory bodylines gone it was a futile effort.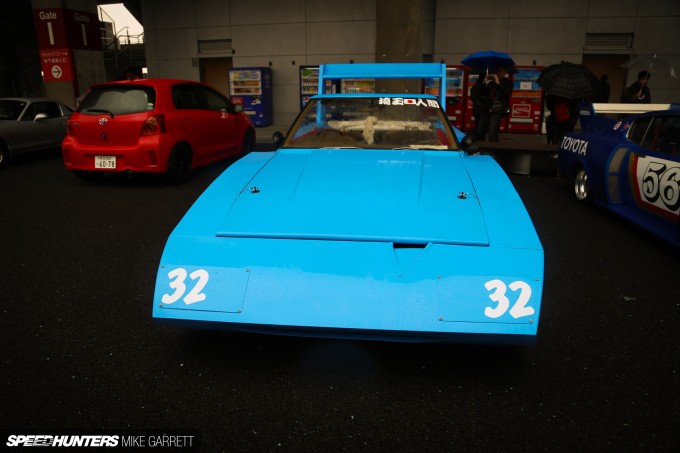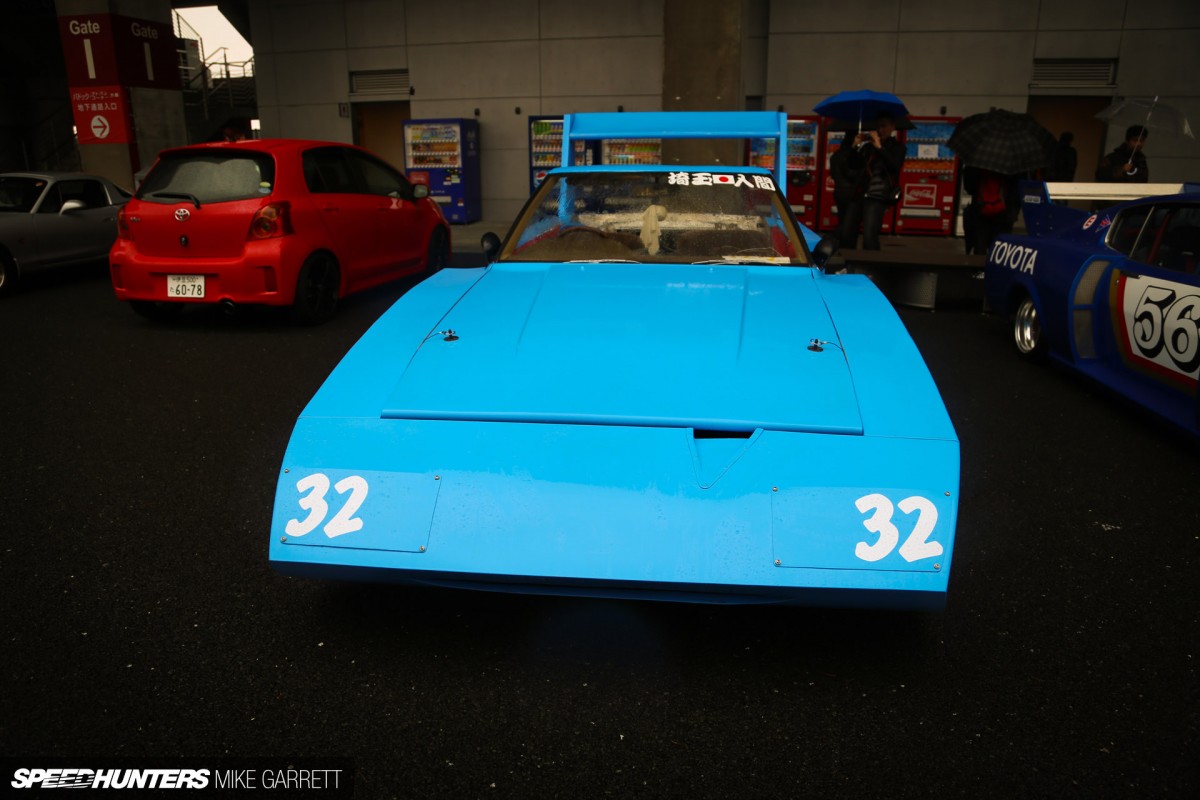 One thing that was clear is that the builder took some inspiration from a certain Richard Petty. It's impossible not to think 'Superbird' when you see that angular nose and rear wing design. It's just so mad that you gotta love it.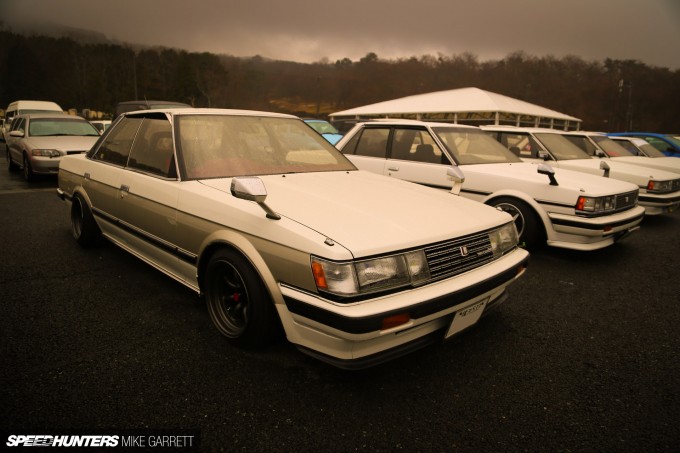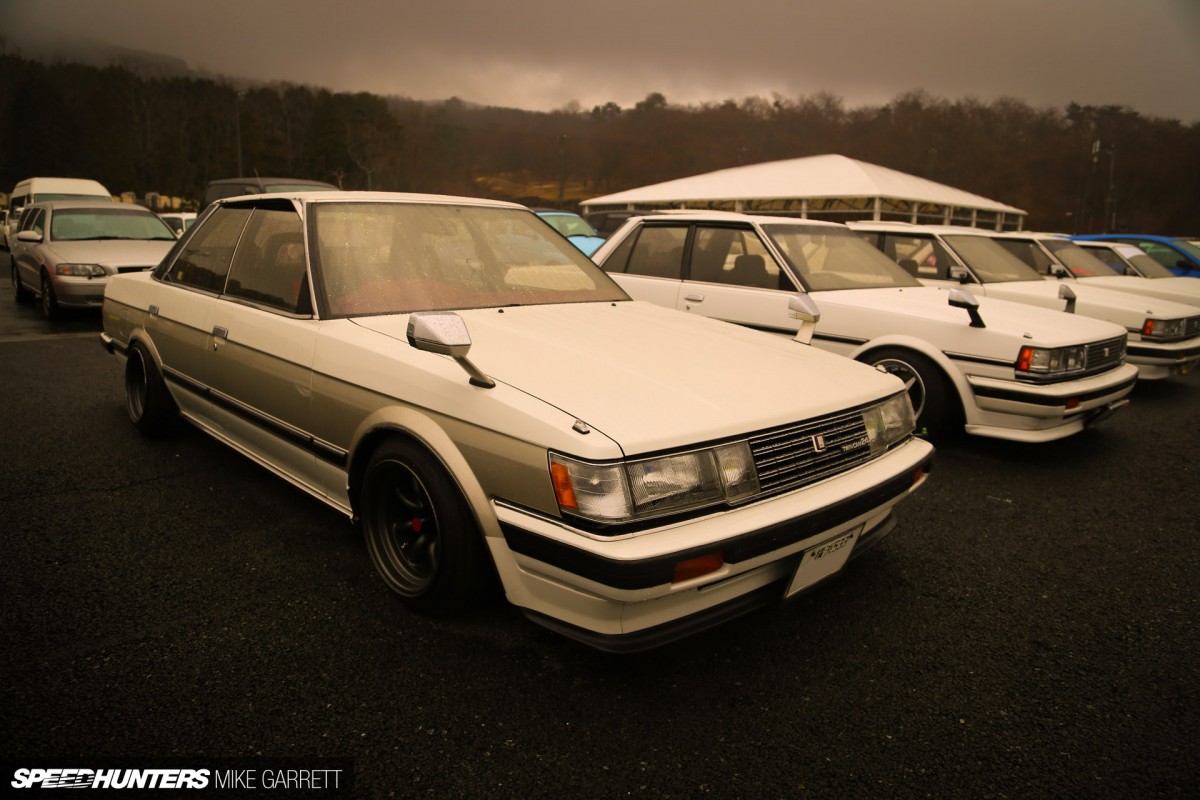 Prefer your vintage cars to be of the simpler variety? No worries, there were plenty of those too. I especially liked the gold on white two-tone coloring on this mild GX71.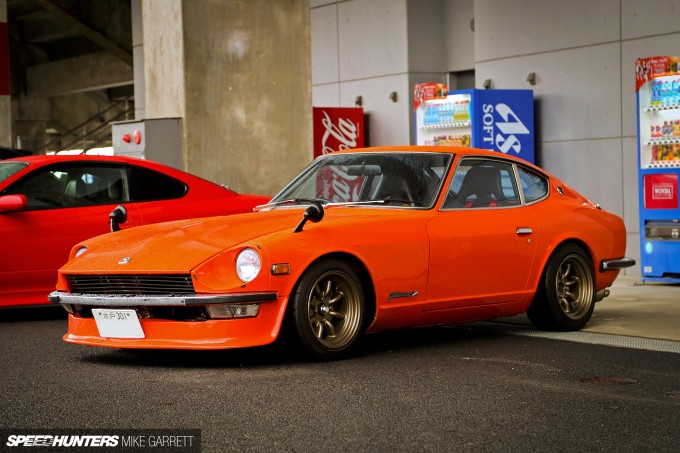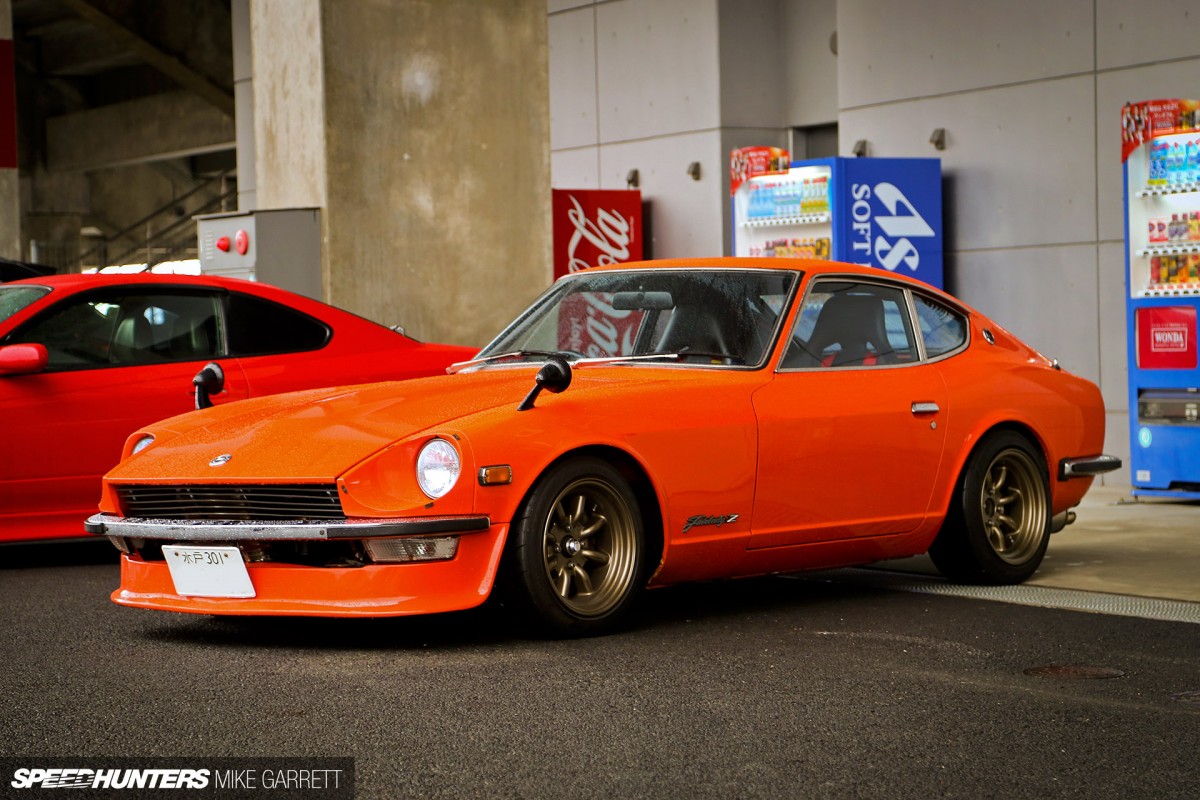 Think an S30 Fairlady Z needs a G-Nose and fender flares to look right? Think again. This Z was absolutely perfect with just a mild front spoiler and and a set of RS Watanabes.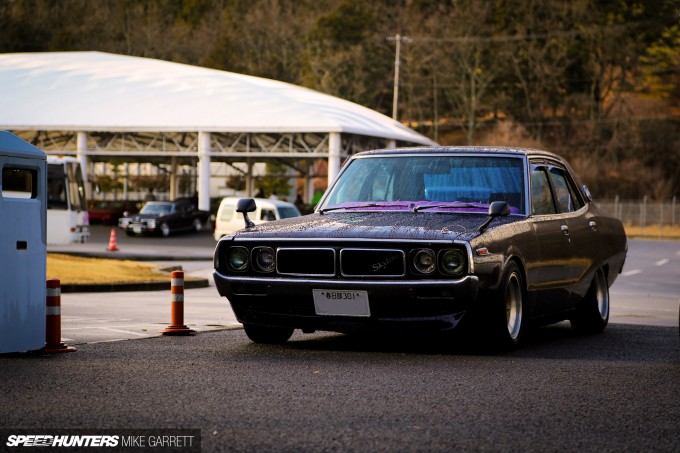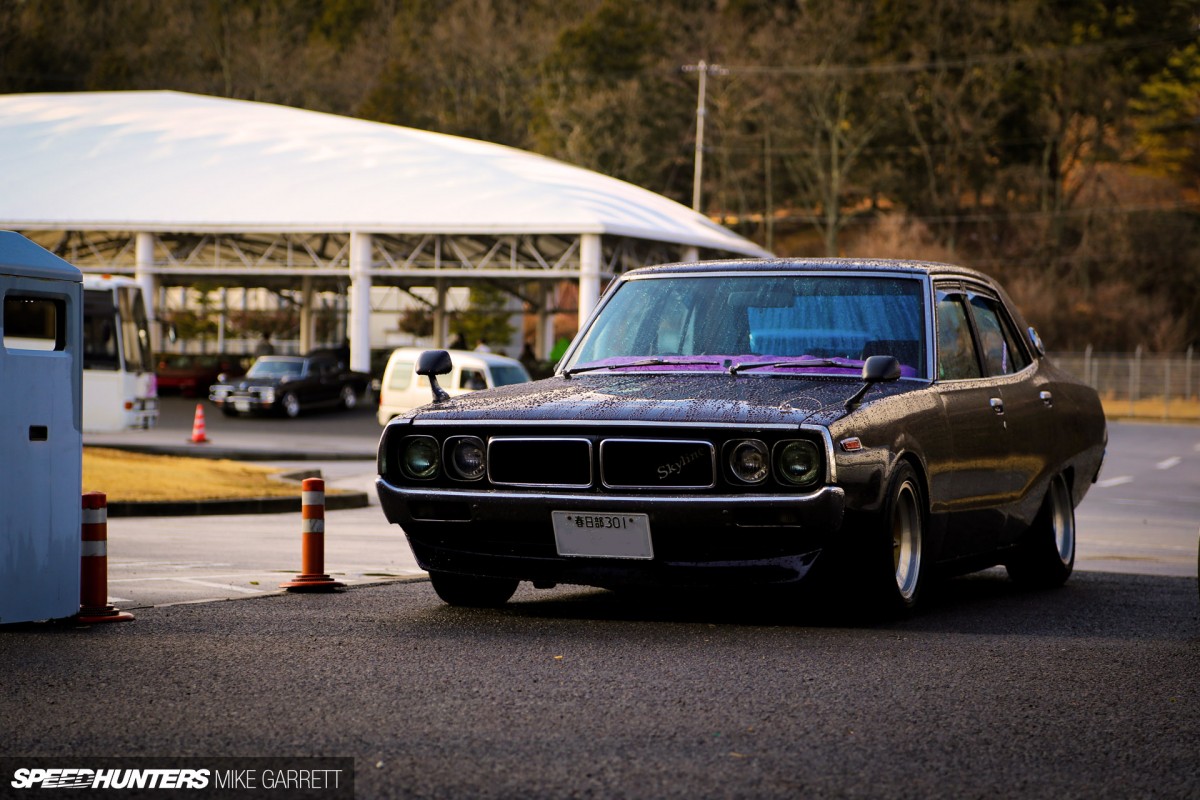 Also following the less-is-more approach is this Saitama-based Yonmeri Skyline. Look at the way those rear wheels camber perfectly in to the original fender lines. Timeless.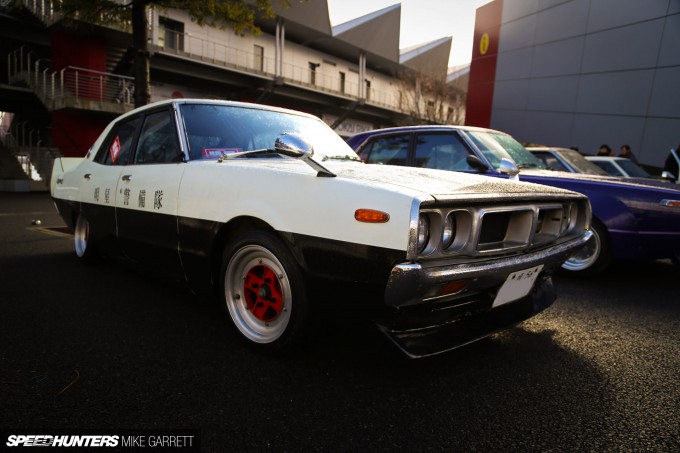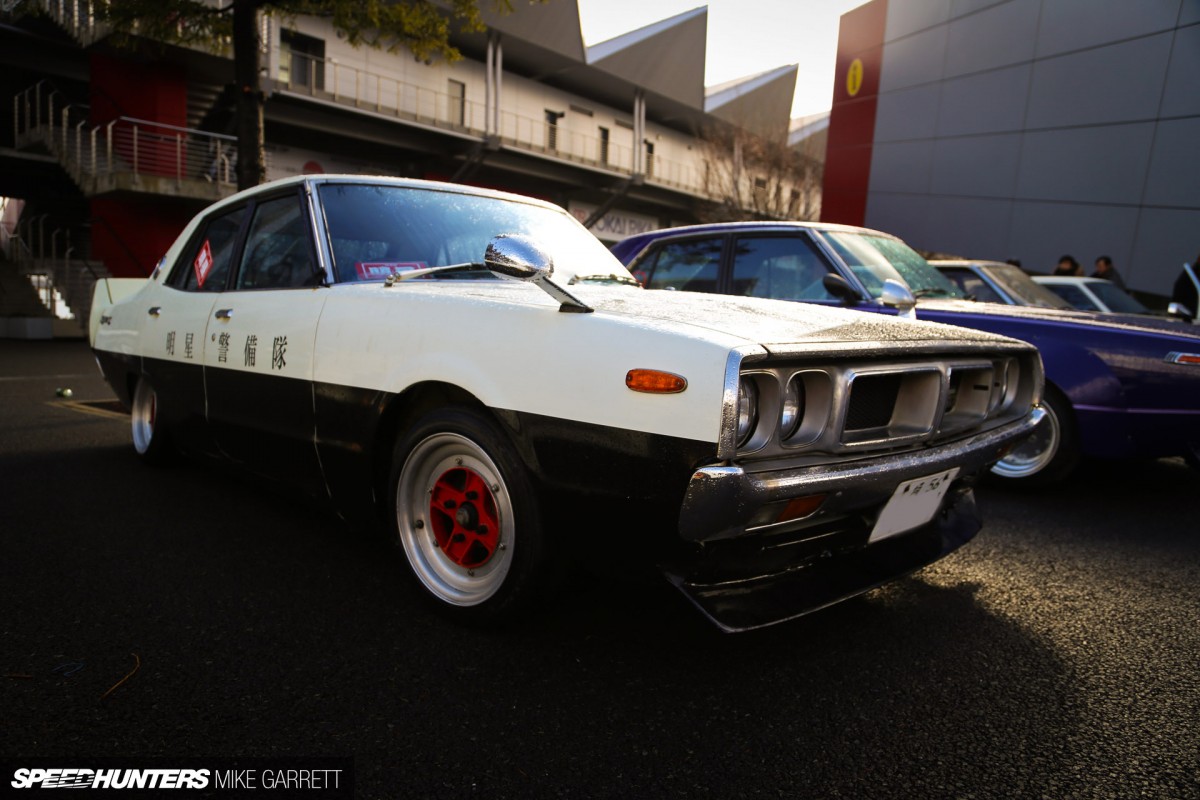 Speaking of the Yonmeri, this 110 Skyline patrol car is a New Year Meeting regular and something that puts a huge smile on my face every time I see it.
Get inspired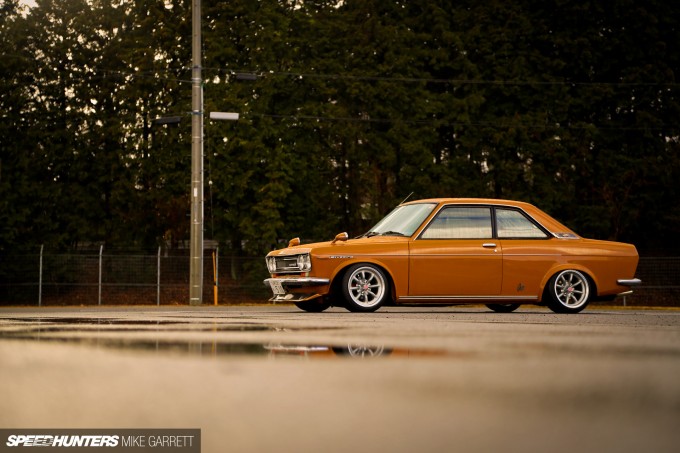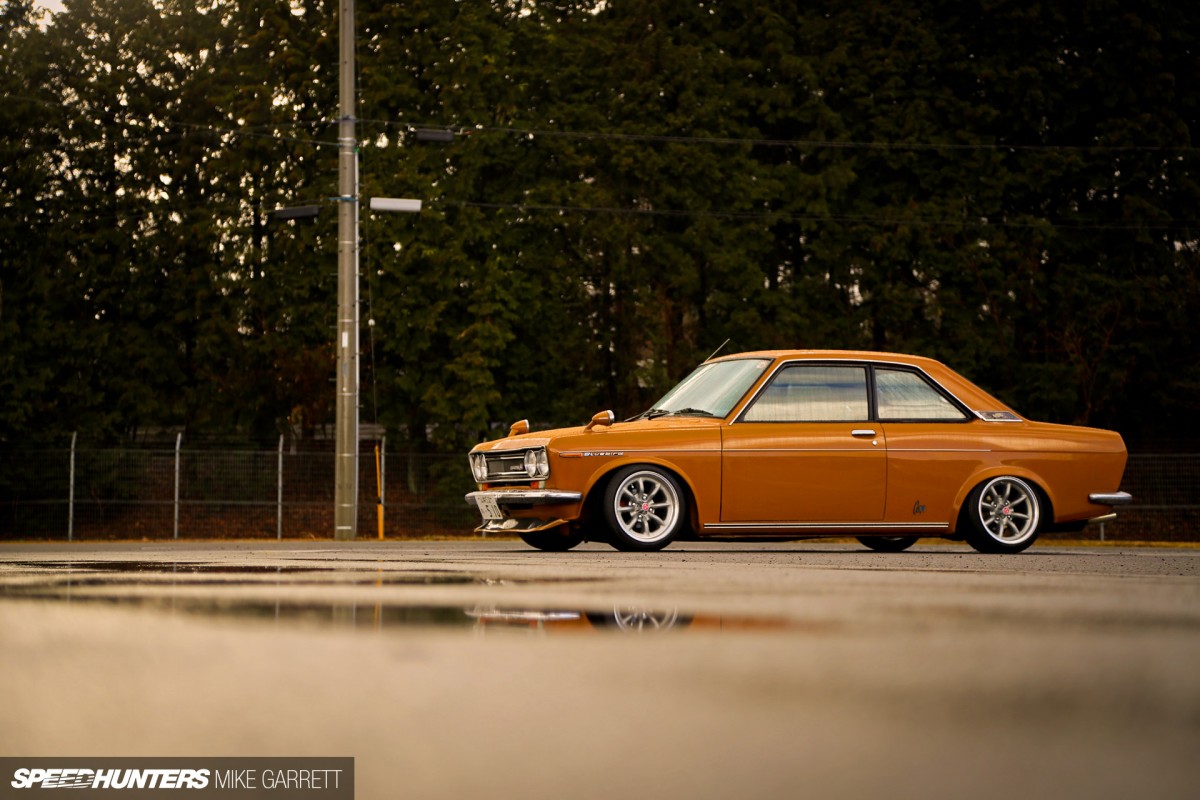 Go Ichi Maru. That's how the Japanese say '510' – and when it comes to the famous model, it's hard to get better than this Bluebird hardtop in Nissan's signature butterscotch color.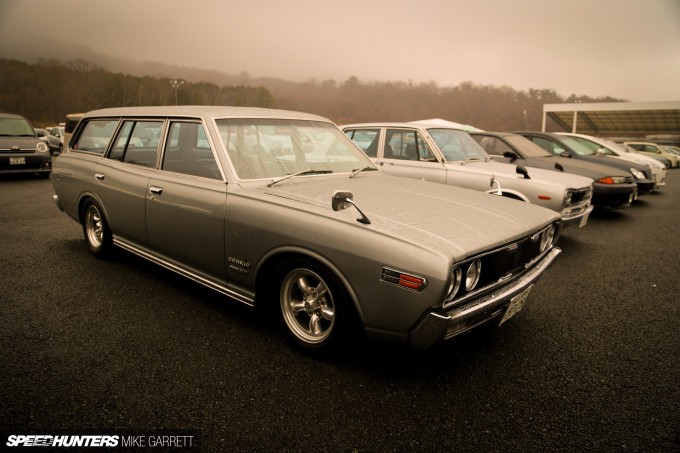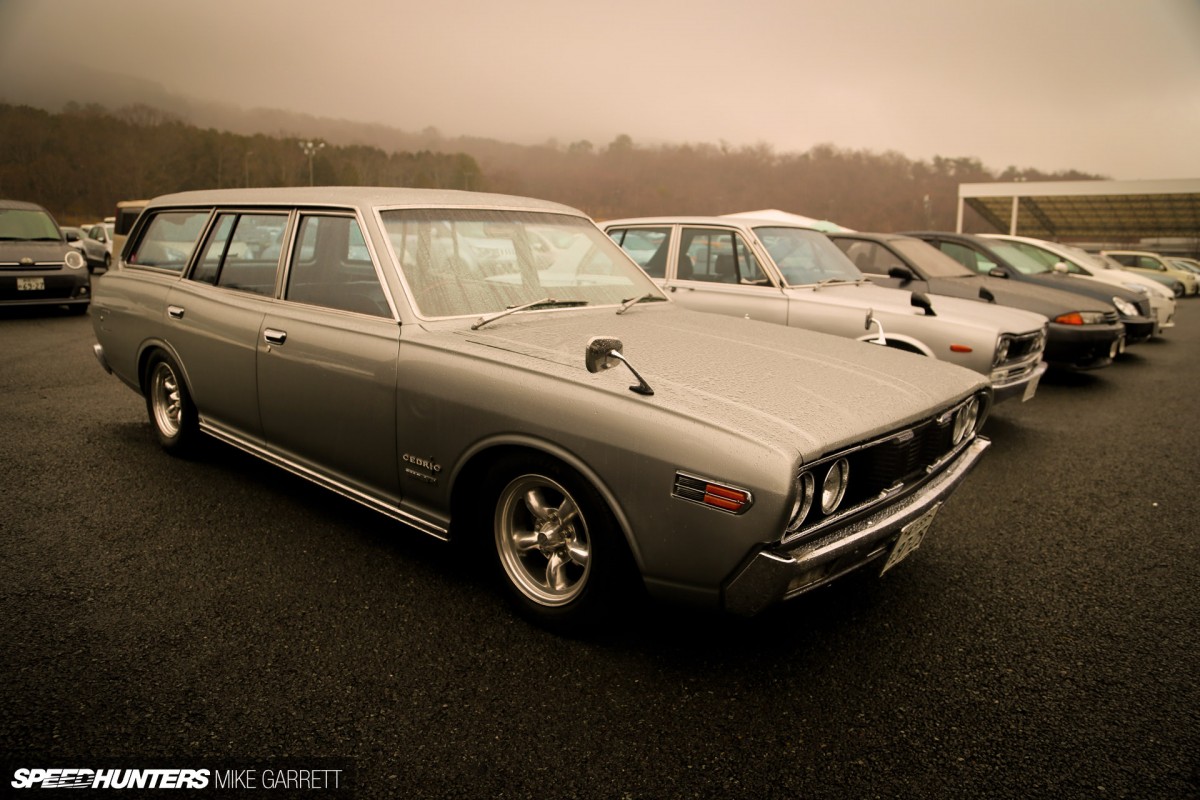 Ford? Mopar? GM? Nope, it's a Nissan – a 230-model Cedric Wagon to be exact. Doesn't she sit perfectly on those polished five-spoke mags?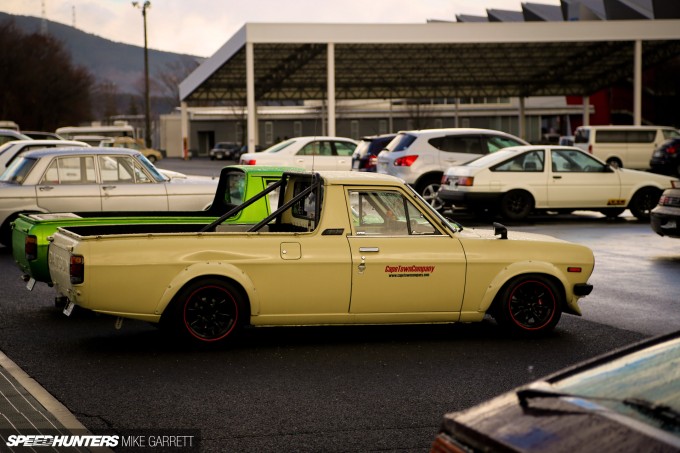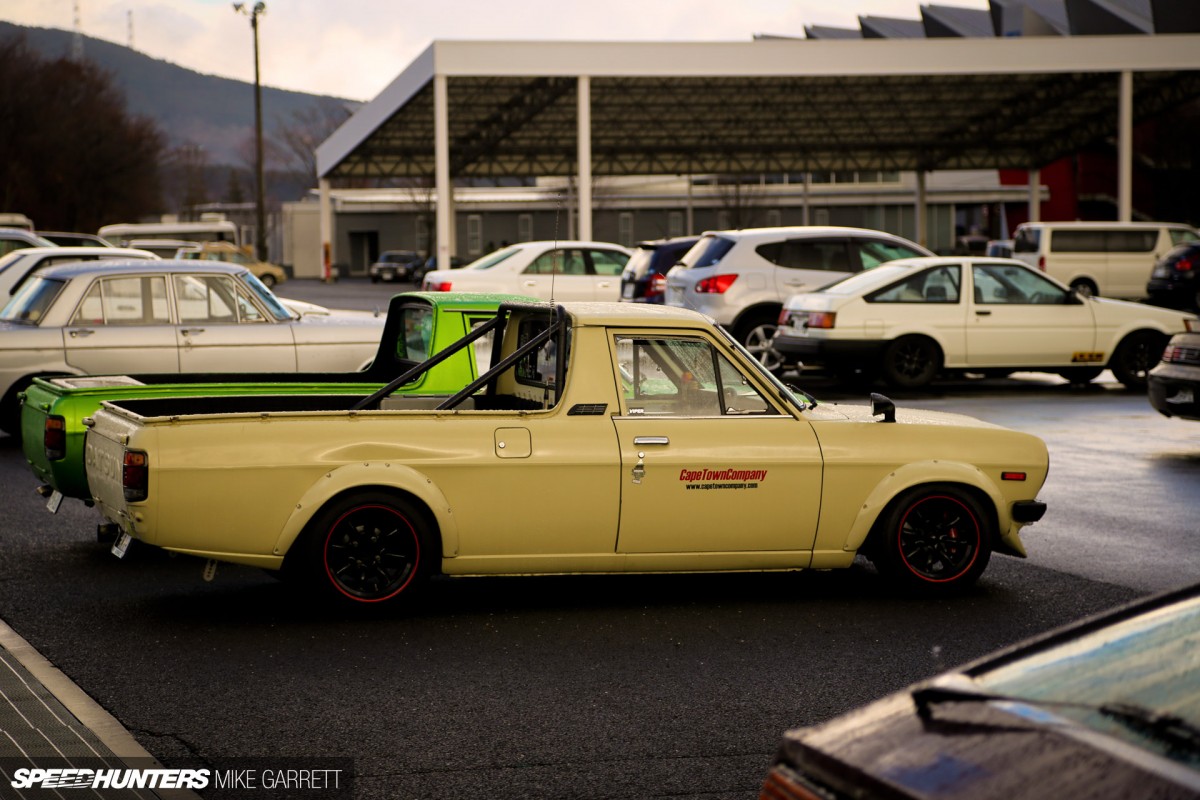 Even though the Nisan Sunny Truck remained in production through the early '90s, it's only a few parts away from obtaining legit kyusha status. I was really digging the off-road style roll bar on this one.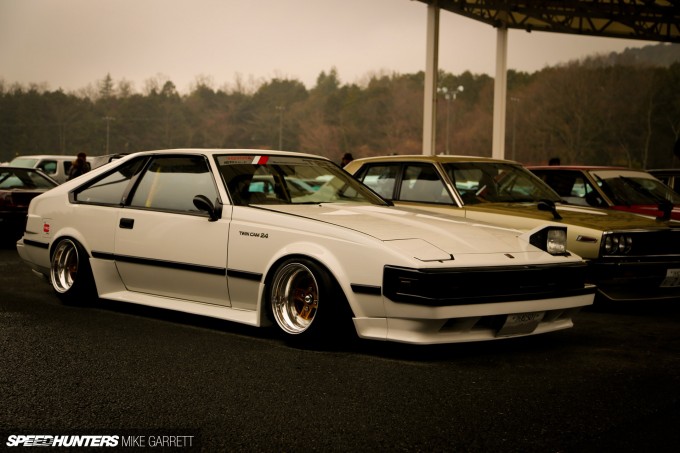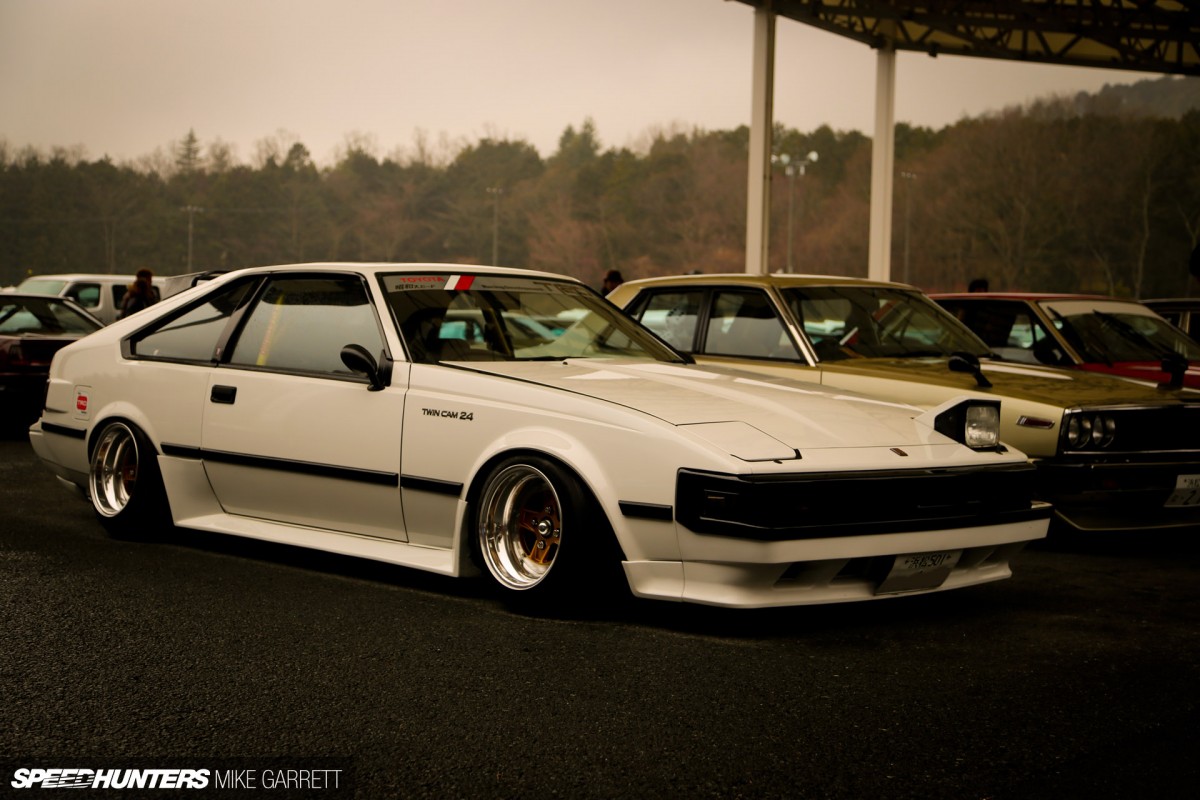 There's nothing like a little personal inspiration, is there? This beautiful Celica XX has me itching to get going on my own American XX that's waiting in the garage back home.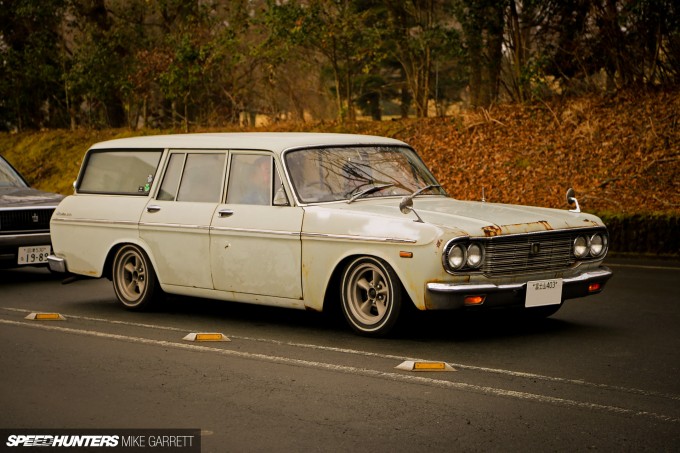 And how about some ideas for my Crown Wagon project? This one's a slightly older 40-series model, but the idea is the same. Love the patina going on here.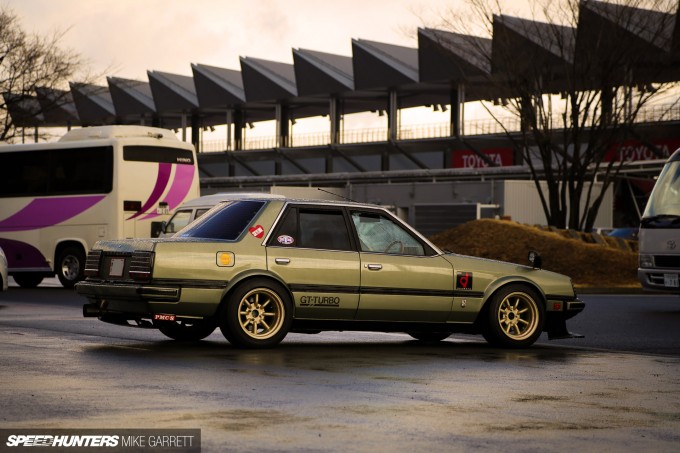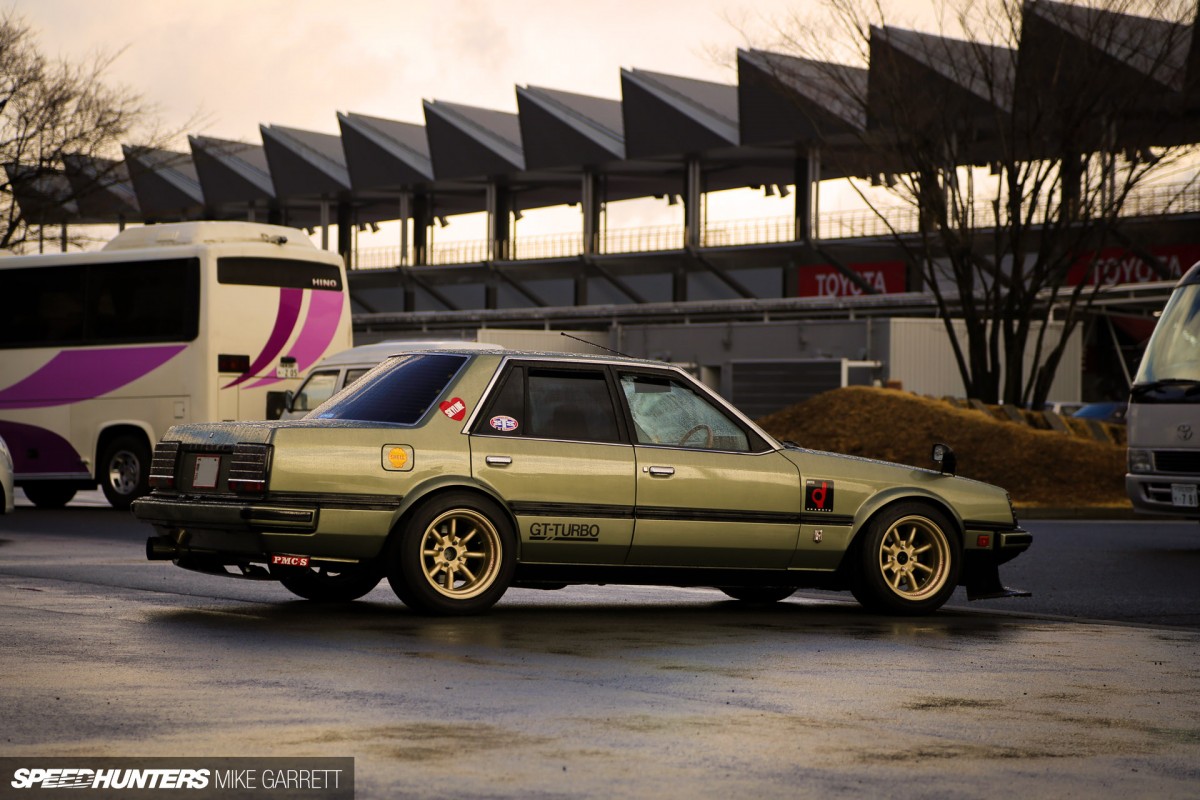 Dino and Larry's recent R30 Skyline feature showed just how good that car can be in two-door form, but as you can see it's not too shabby in sedan guise either.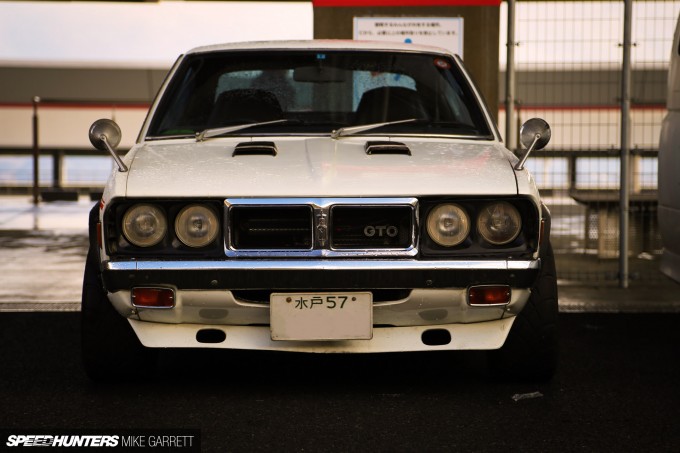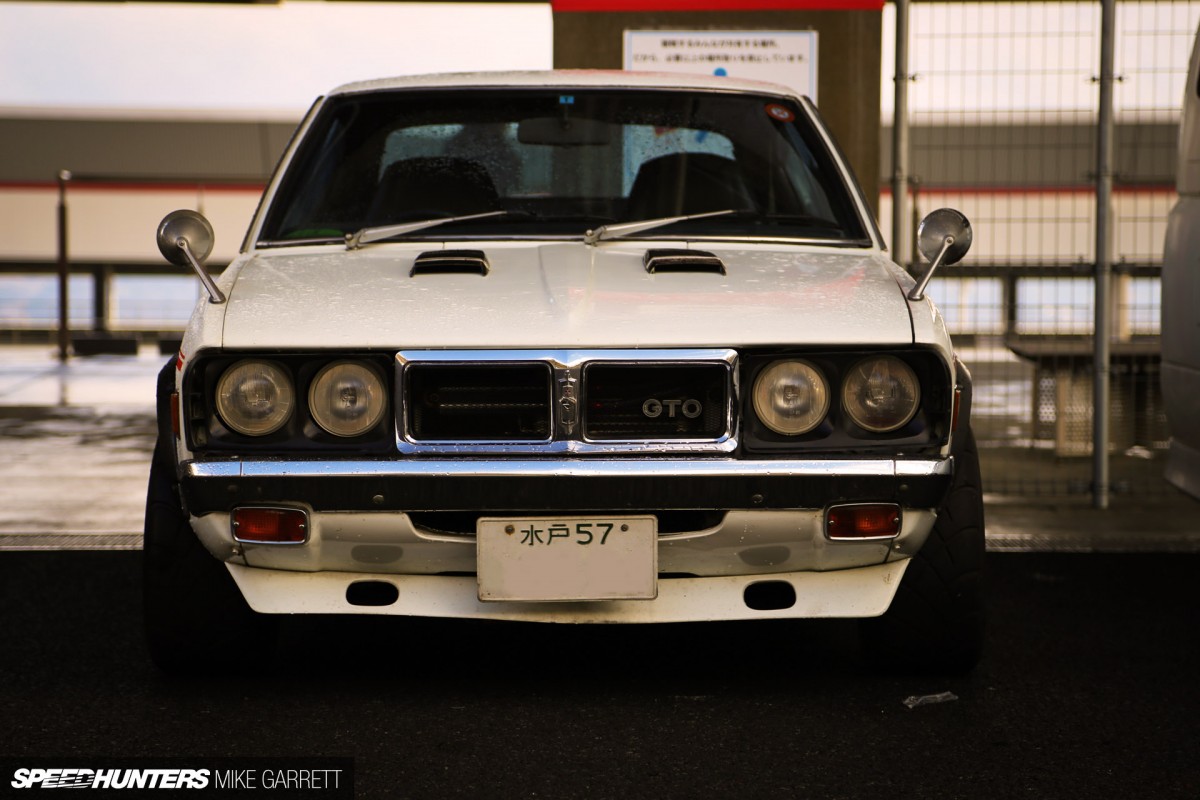 While the parking lot was dominated by Toyotas, Nissans and Mazdas, it's always cool to see some of Japan's smaller brands represented. Here's a very tidy Mitsubishi GTO sitting on a set of Advan semi-slicks.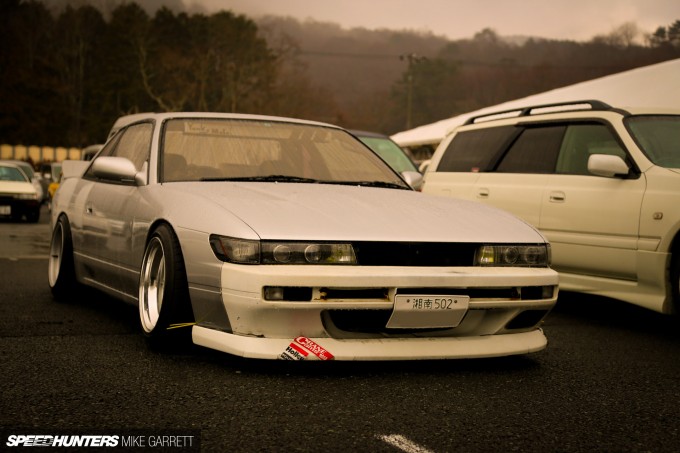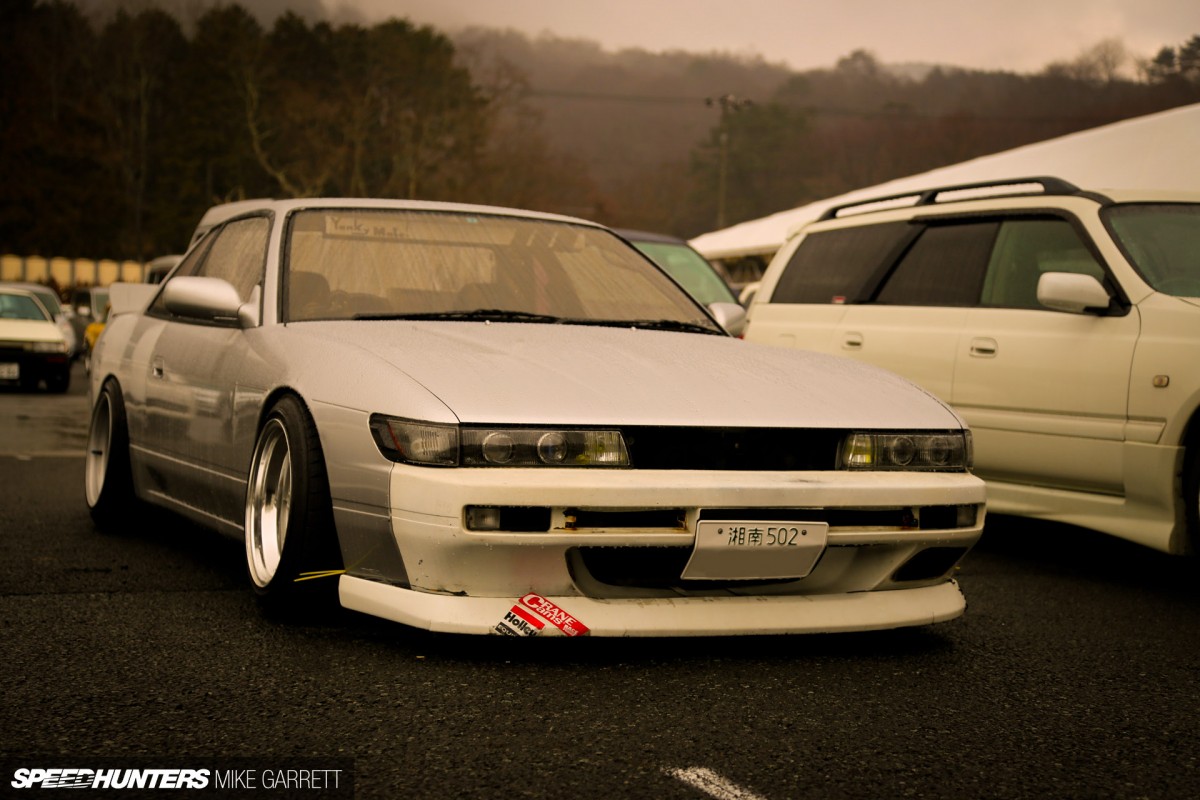 Is the S13 Silvia a classic? That's up for debate, but I'd say there's no doubting the combination of an S13 and a proper set of 15″ wheels.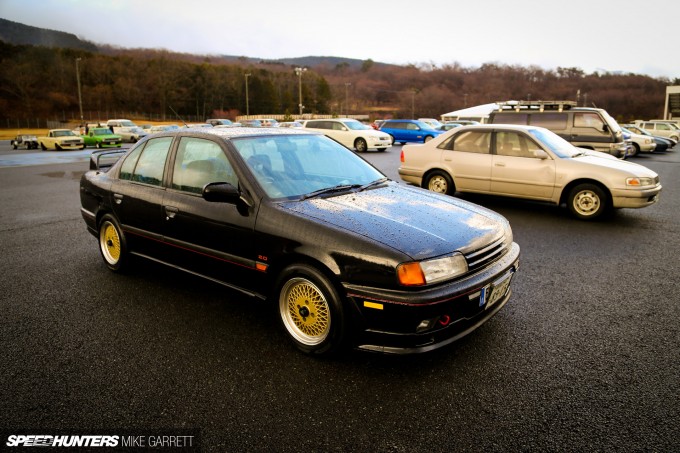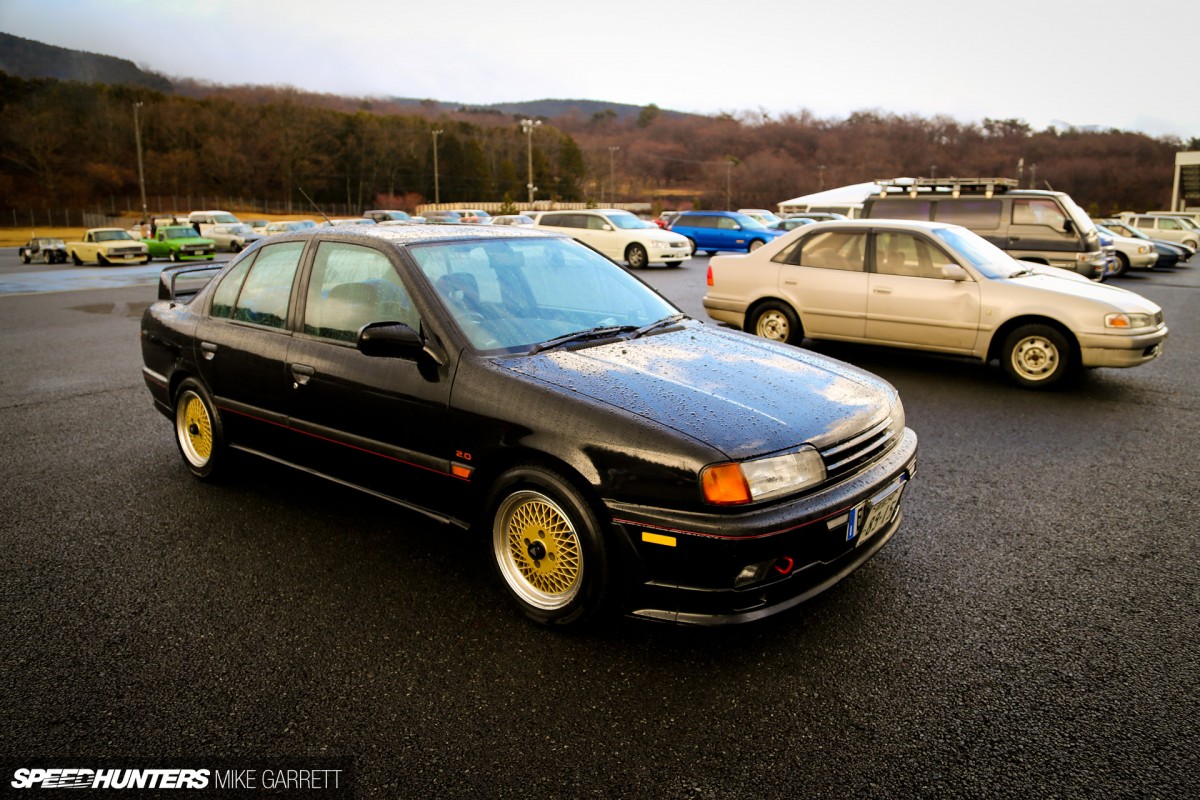 The P10 Nissan Primera also might not be a true classic, but clean examples like this are few and far between. The owner of this P10 fitted a set of Enkei 92 mesh wheels for a convincing old school look.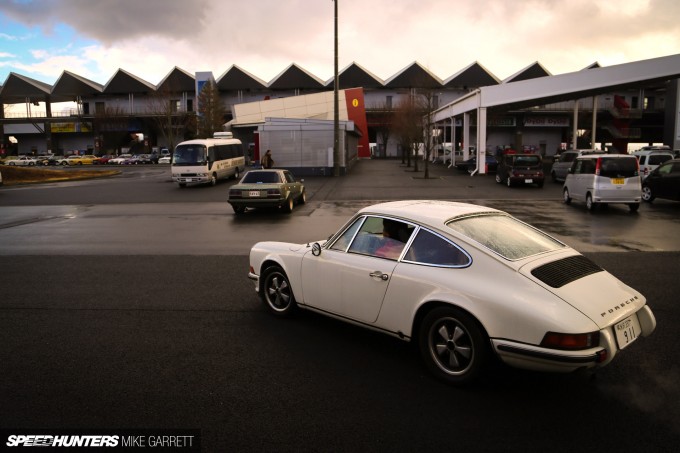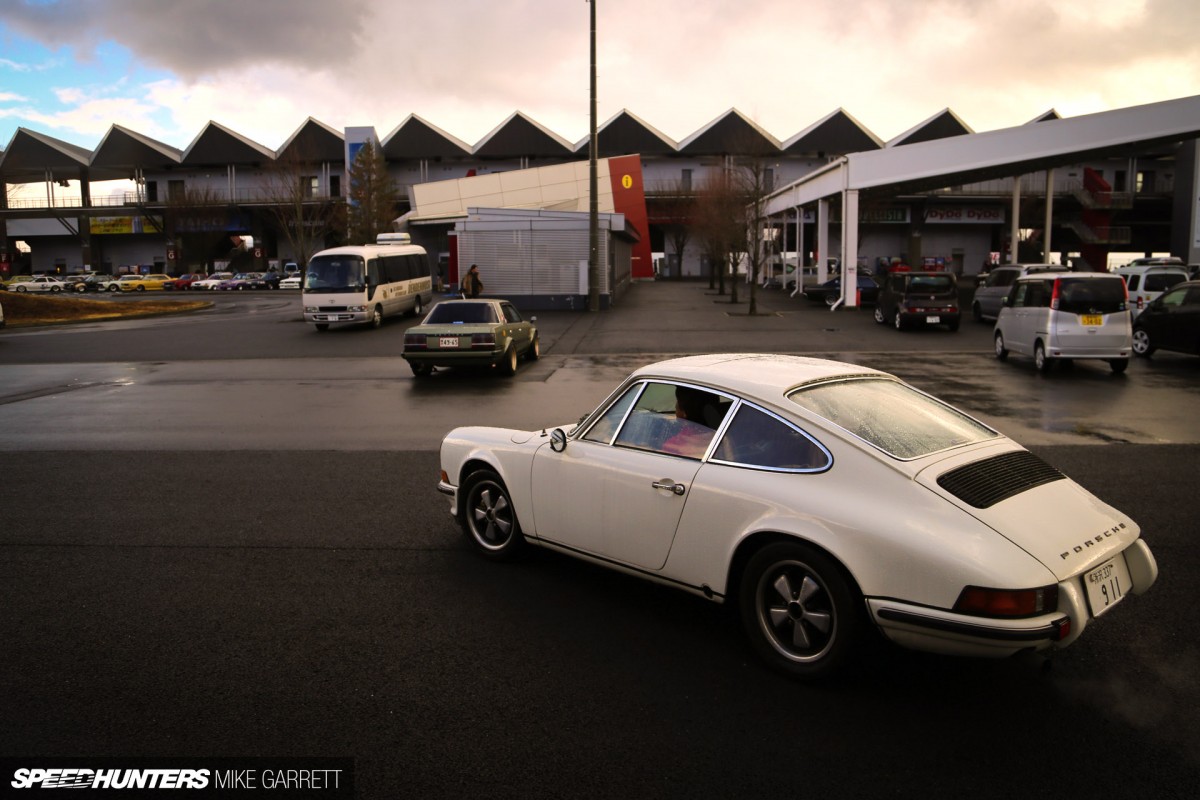 What about import cars? While the previous events in Odaiba always had a big representation of European and American machines in the parking lot, there weren't so many this year. I did a spot a few though, including this tasty 911.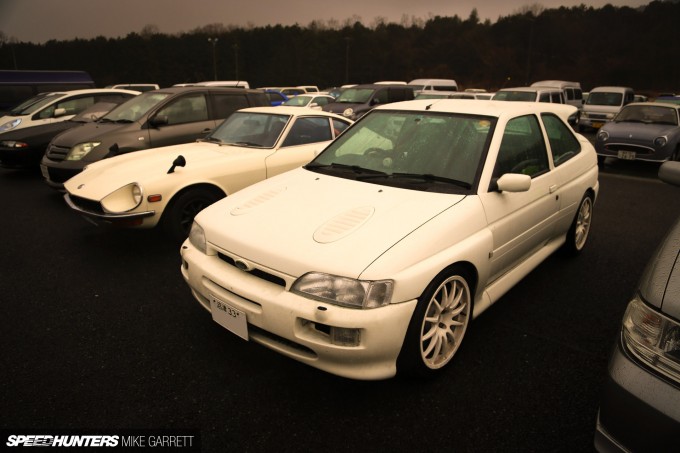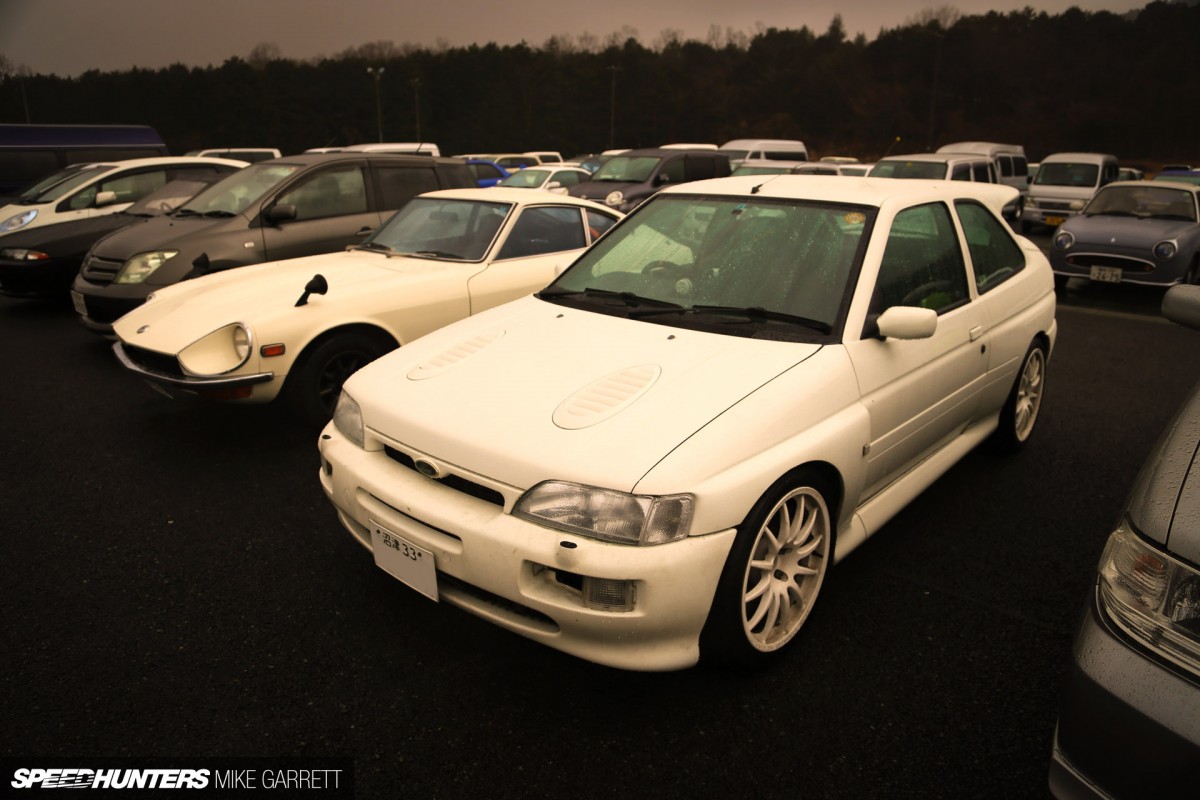 No big deal. It's just as an Escort RS Cosworth casually parked beside an S30 Fairlady Z. It's scenes like this that have made me fall in love with Japan.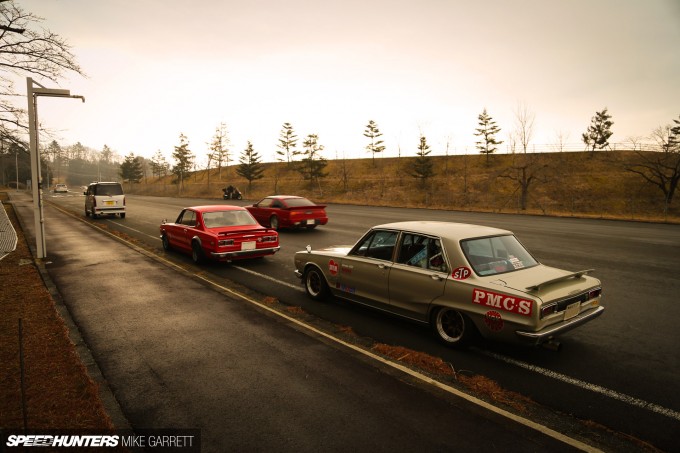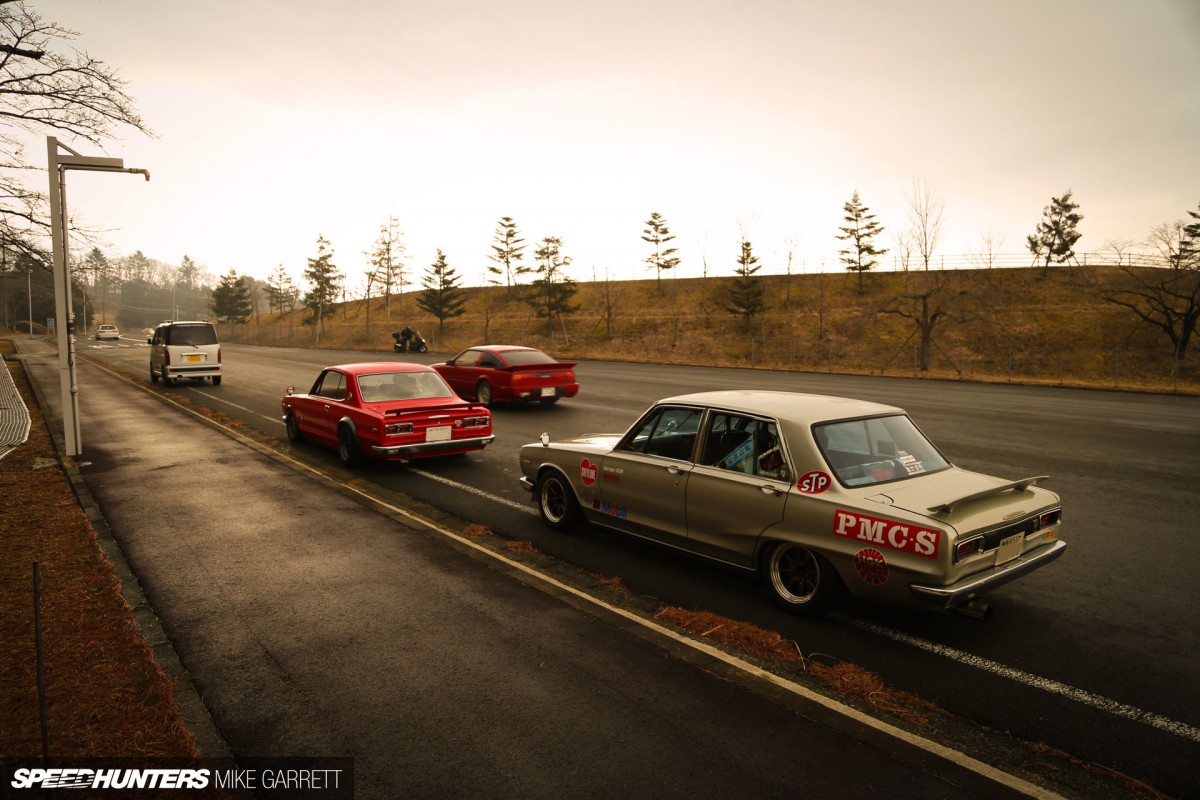 All this and we haven't even left the parking lot yet? It's paradise I tell ya.
Next time we'll actually venture into the paddock to check out some of the race cars and other drool-worthy machines that made up the official 2014 JCCA New Year Meeting so stay tuned…