Stuffing a big engine into a little car is a recipe that many follow in the quest for speed – and for good reason. Coupling high power with small dimensions is a surefire way to improve performance, and when taken to the extreme, the results can be mind-numbingly awesome.
It's that sort of thinking that lead me to this unassuming A103 Mitsubishi Minica F4 Super Deluxe on my last trip over to Brisbane, Australia.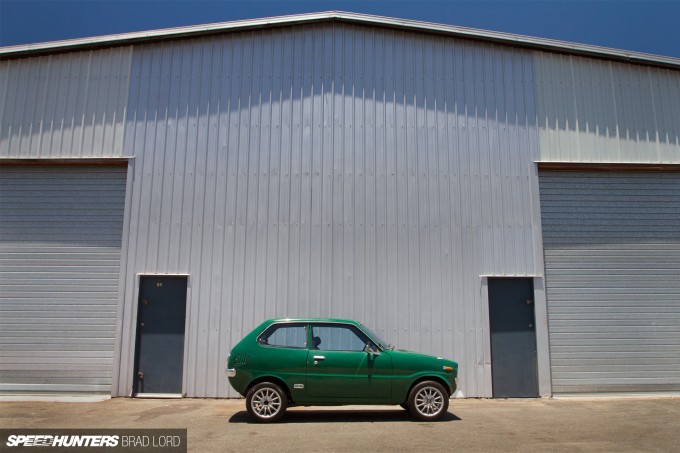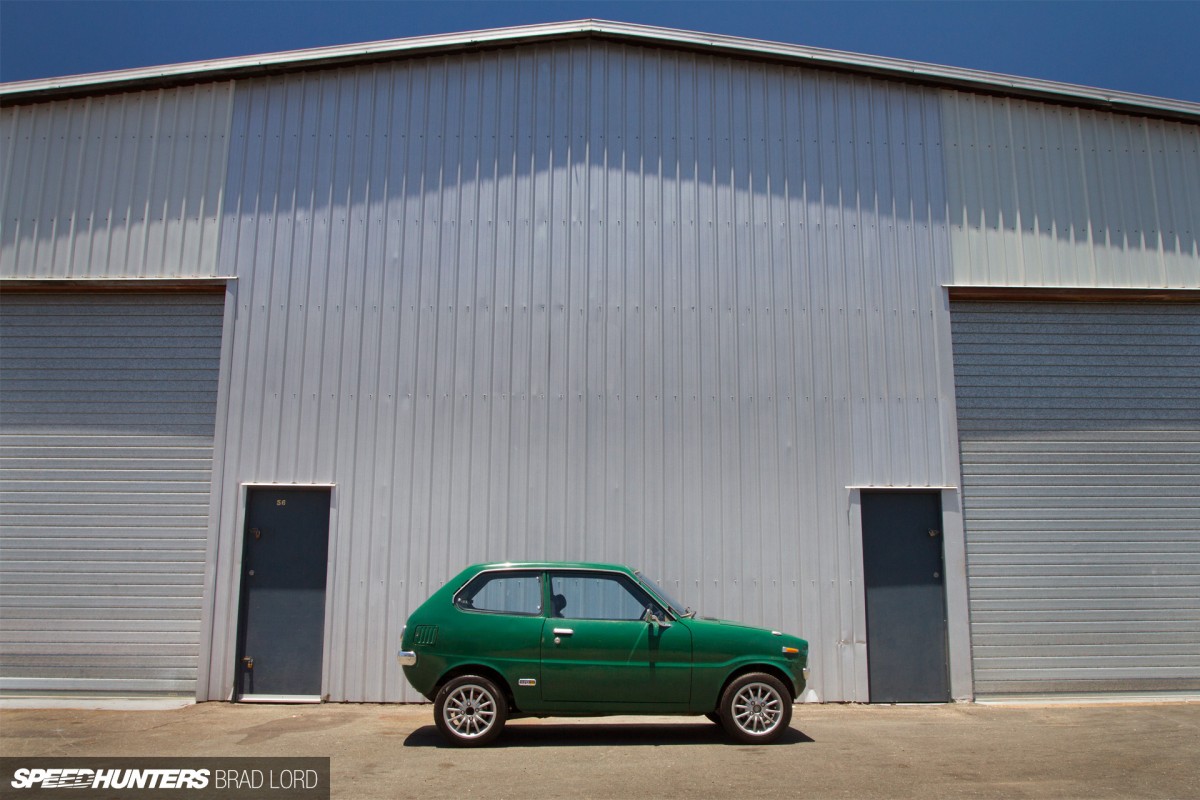 A kei car from the early '70s might not seem like the obvious base for a modified street car build, but for the few hundred dollars outlay, it was exactly what Trent Bianco had been looking for when he stumbled across it a couple of years ago. Small. Japanese. Old school. Rear-wheel drive. As far as the automotive fabricator was concerned, there was a lot of potential just waiting to be exploited…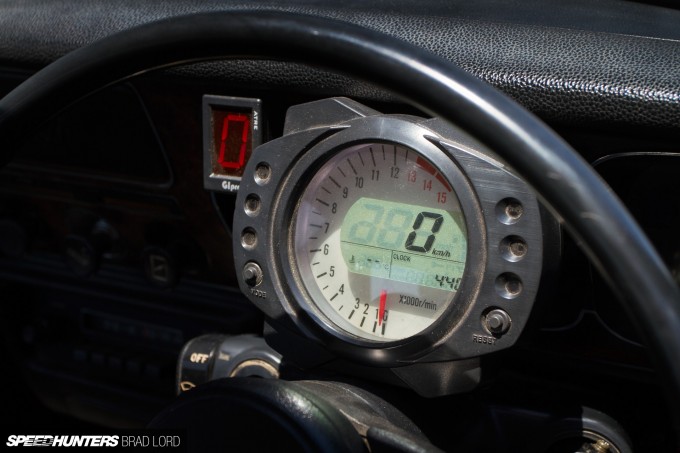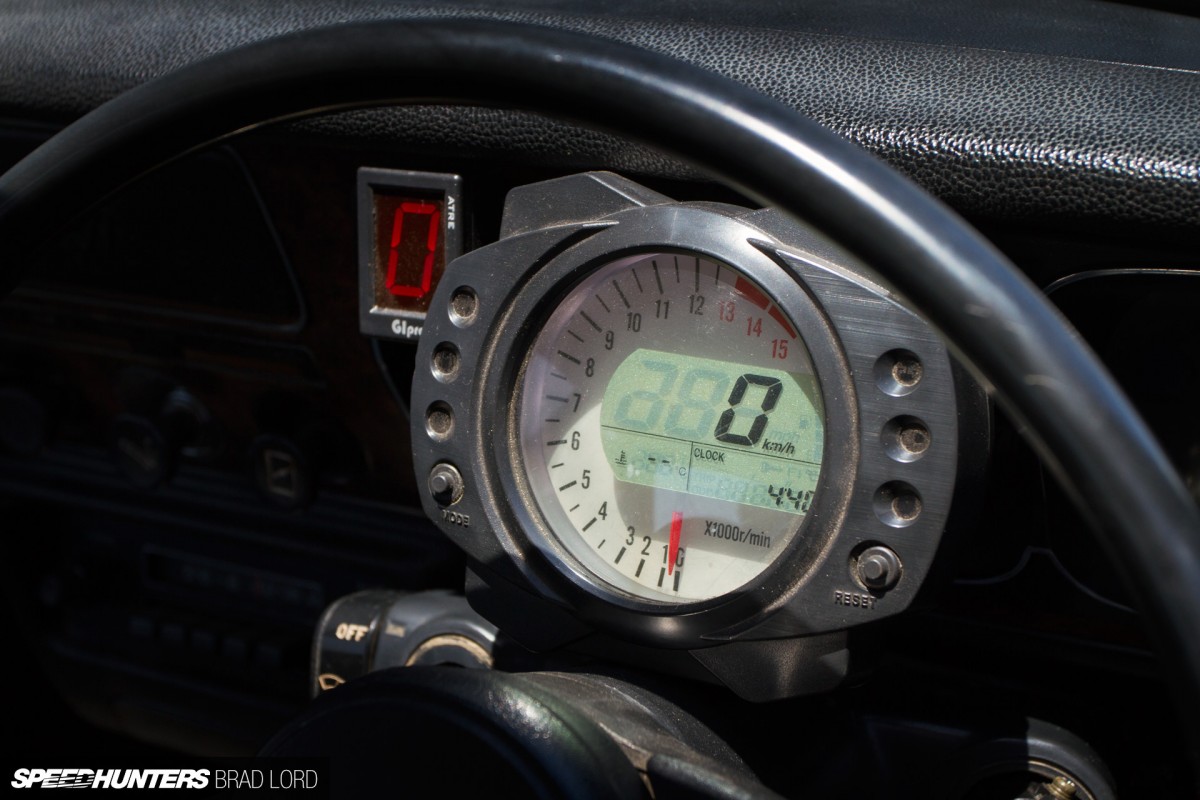 And Trent was right too. Once upon a time you would have been lucky to even reach 100km/h in this rare miniature Mitsubishi, but these days it gets the job done without even having to shift out of first gear. Weighing just 570kg with a full tank of gas and all the trimmings, the theoretical top speed of 220km/h is not hard to imagine either; and the picture above should give you a hint why.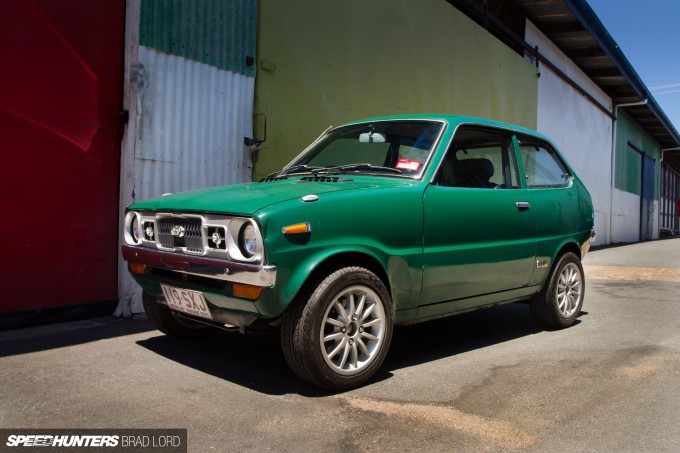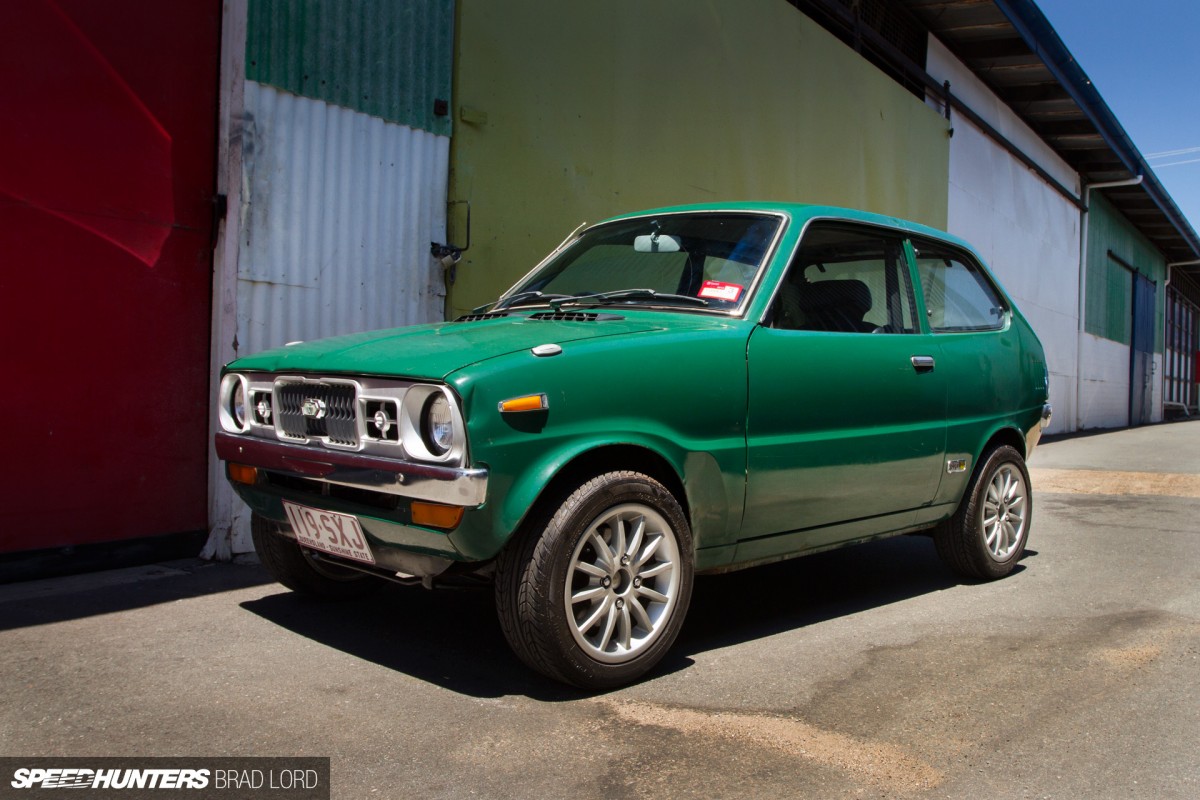 Not only does the Minica possess a power to weight ratio to embarrass cars of high performance stature, but it does so in a completely incognito way. Sleeper style was all part of Trent's grand plan.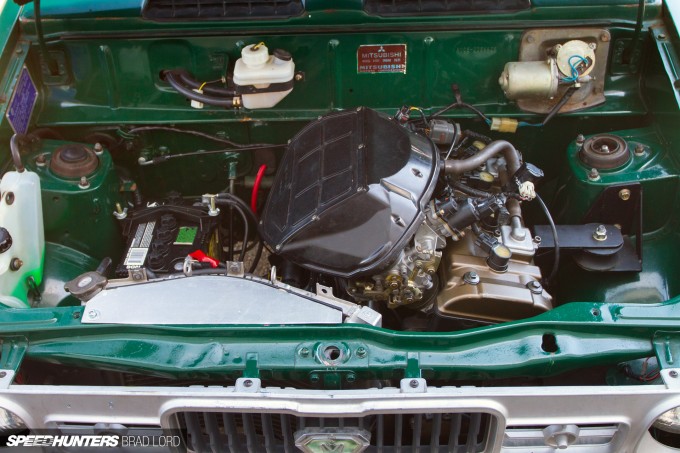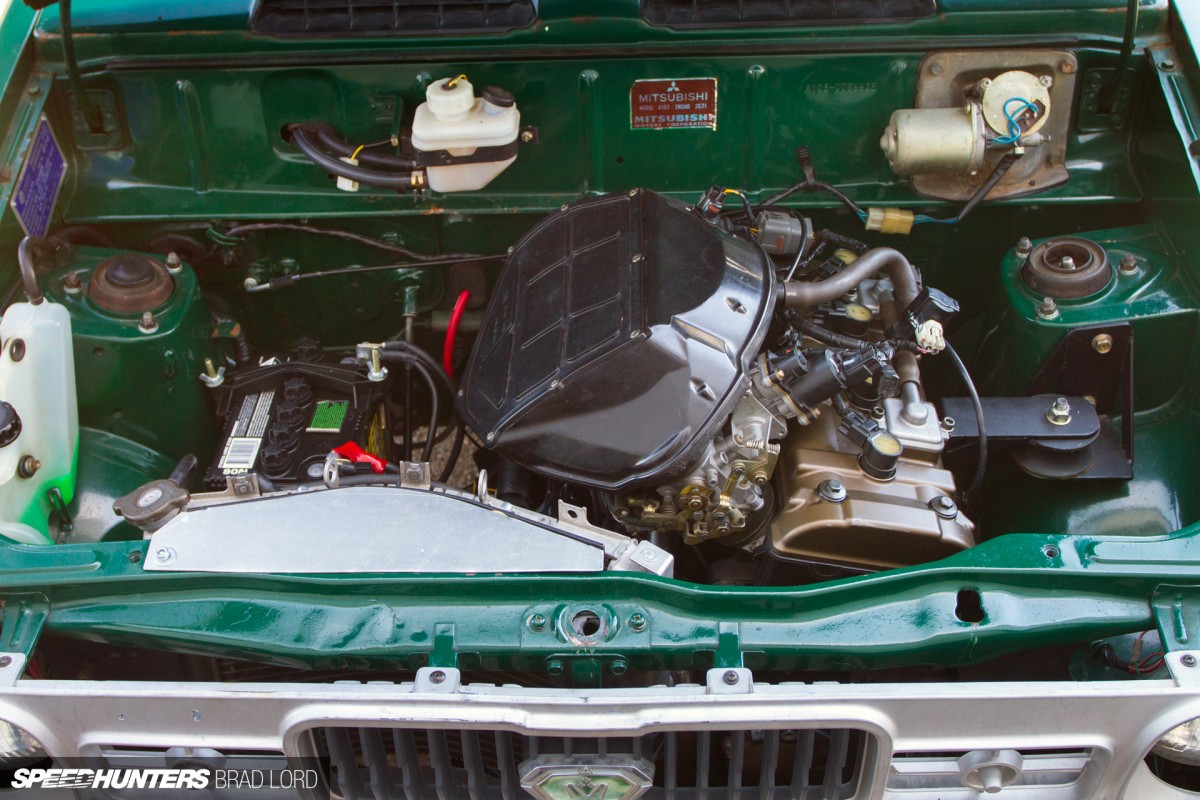 Where once sat a 359cc two-stroke OHC Mitsubishi 2G21 engine, now resides a 998cc four-cylinder DOHC power plant lifted straight out of the frame of a '05 Kawasaki Ninja ZX-10R. And with it, 175hp, for an almost a six-fold power improvement over the 30hp offered in the original car. Apart from the performance on offer, the Ninja motor was the logical choice. It fit (just) in the Minica's tiny 400mm-deep engine bay without requiring any metal to be cut and displaced less that 1.0L – two important factors required to satisfy engineers and put the car back on the road legally. Trent also wanted an engine that would rev, and with peak power arriving at 11,700rpm and a redline at 13,000rpm, the Kawasaki mill certainly fulfils that need.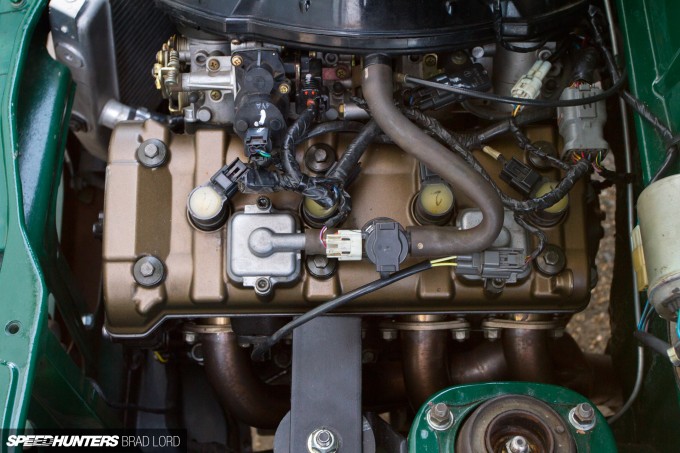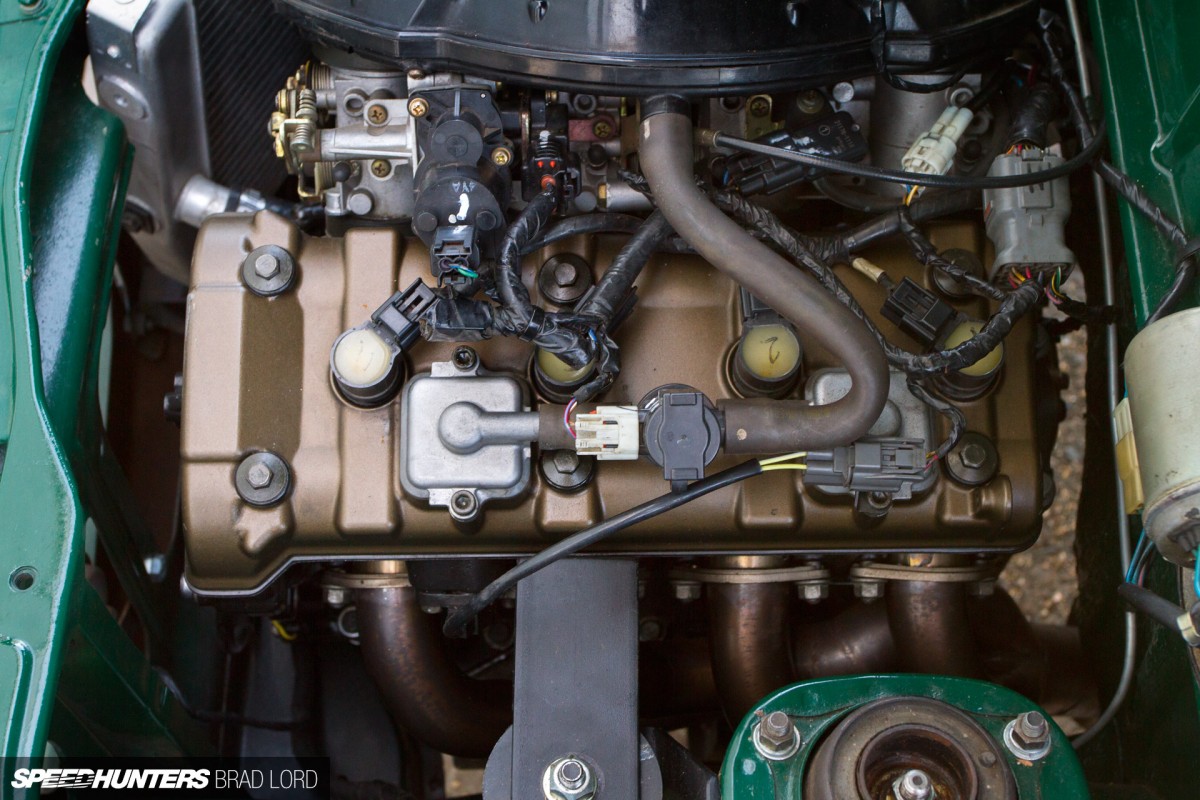 Once custom mounts were knocked up, fitting the engine in the hole was a relatively straightforward operation. The handmade headers took the most time to fabricate, mostly because of the very small space Trent had to work with, but he's done a really nice job of them as you can see. As it sits now, the motor remains mostly stock, save for a custom exhaust system featuring an Akrapovič carbon fibre bike muffler, a Power Commander piggyback ECU, and TRE (timing retard eliminator) module to overwrite Kawasaki's factory-imposed, power-limiting tune that stop riders flipping their bikes if they're too eager on the throttle through the first few gears.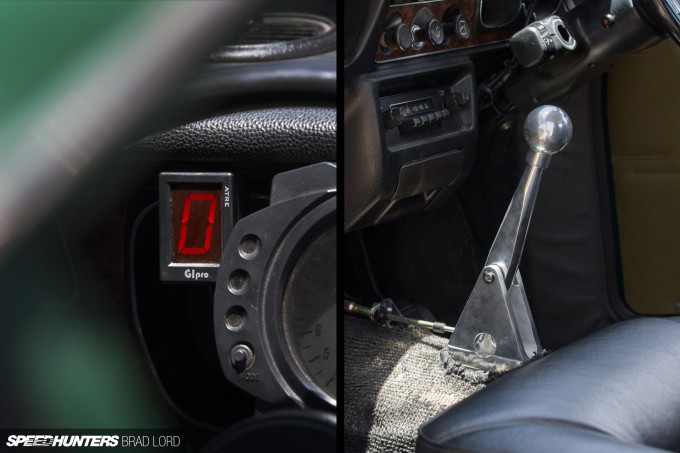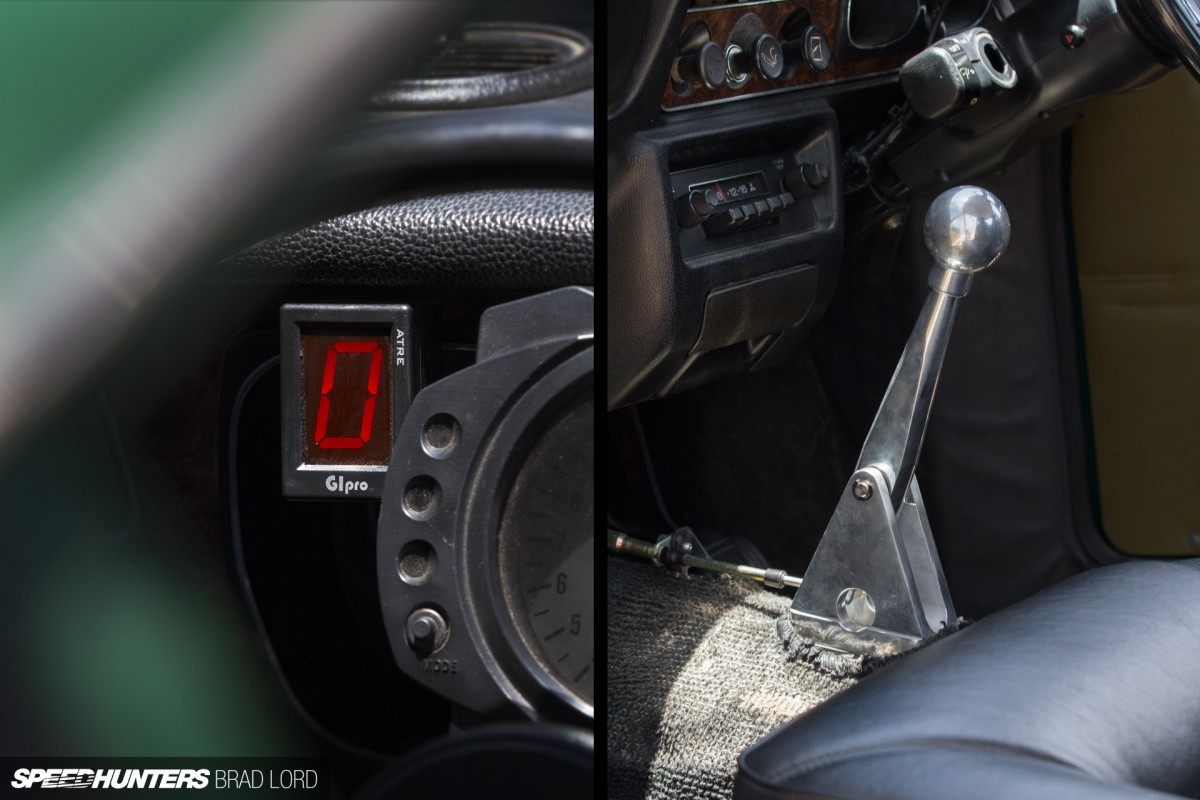 Speaking of gears, the Minica now has six of them going forward, not four, and they're close ratio and shifted sequentially through a cool lever. Considering the engine and dog box share the same casing, it's a given, but I was interested to see how it connects to the rest of the driveline. As it turns out, quite easily – an off-the-shelf Hawk adapter driving the tail shaft is directly off the output shaft where the bike's sprocket originally attached. As the for the clutch, Trent built an adapter that connects the Minica's pedal with the Kawasaki's cable.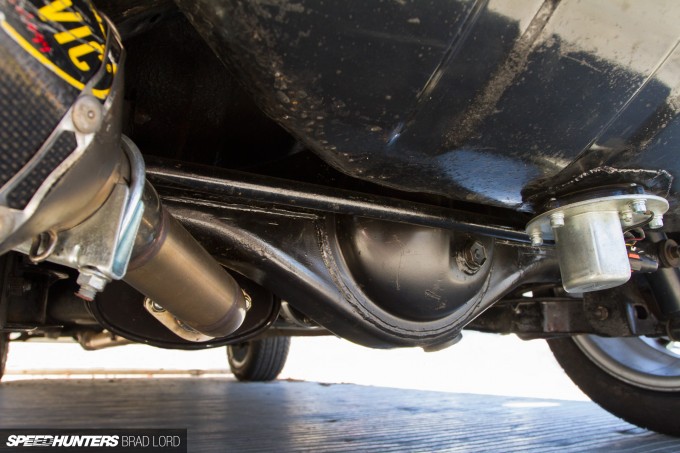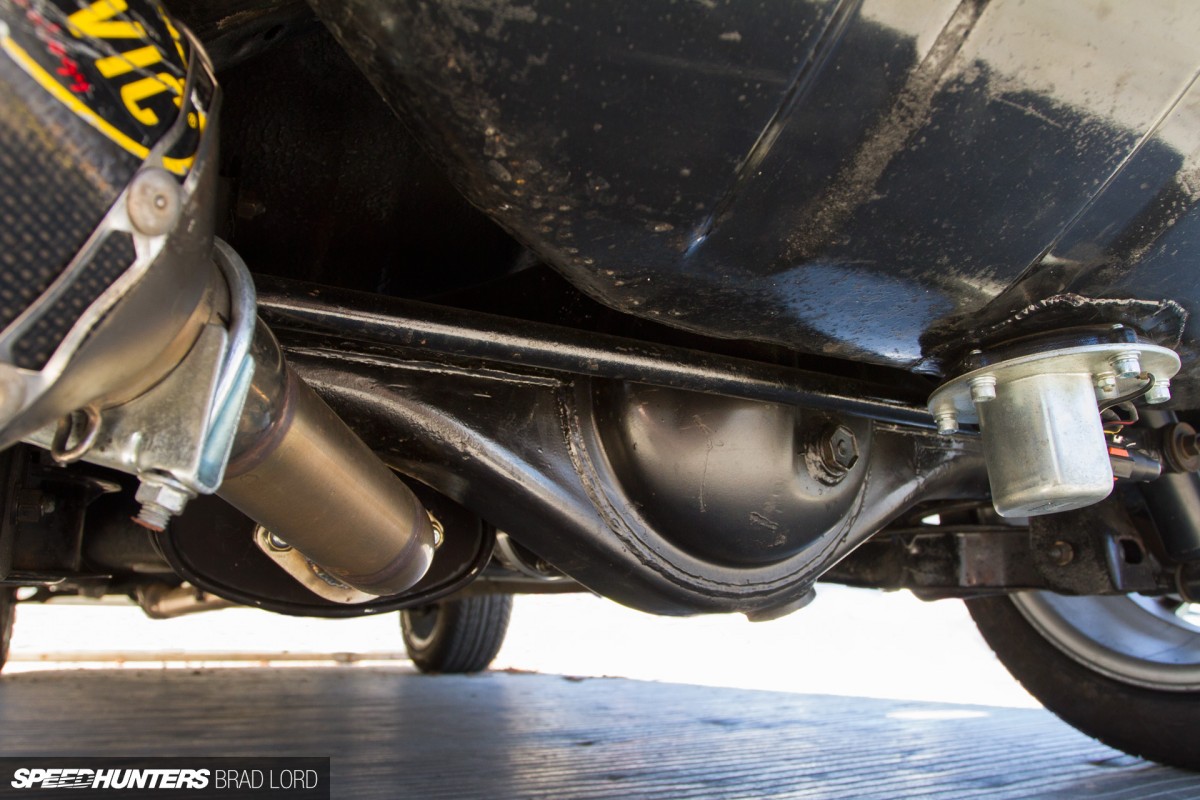 Some real thought has gone into the set-up, and that becomes very obvious when you get down on your hands and knees and take a look under the rear end. To cope with the extra output, Trent removed the Minica's factory back axle and replaced it with a shortened and custom-fitted Toyota T-series LSD unit out of a 4WD AE95 Corolla.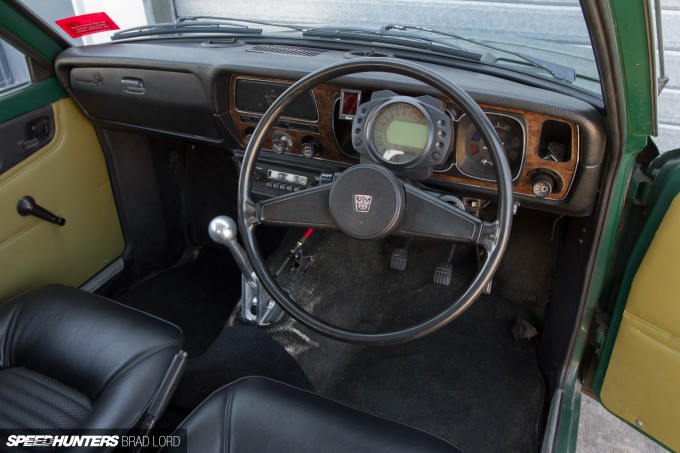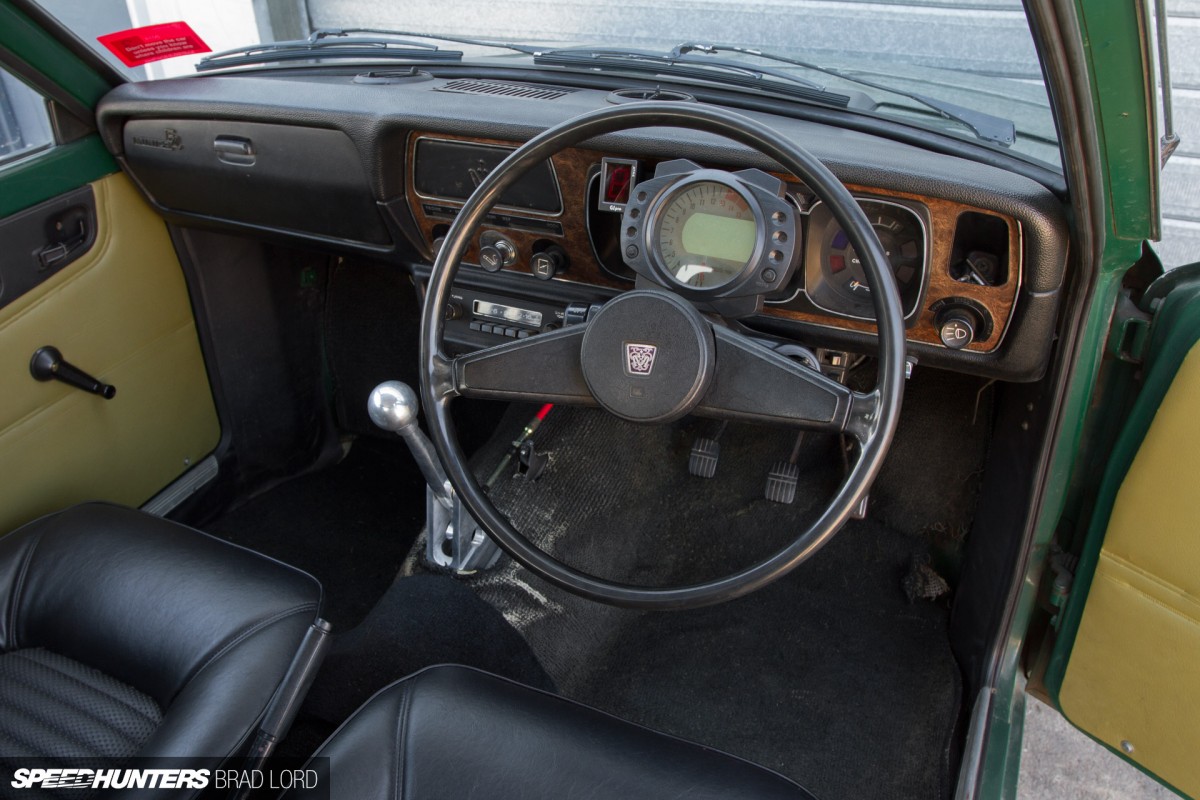 The interior space is straight out of the early '70s, right down to the factory push-button AM radio with mono speaker on the top of dashboard. It's in surprisingly good shape considering its 40-year old vintage, so Trent doesn't really have much work that he needs – or wants – to do here apart from replacing the carpets and tidying things up around the sequential shifter.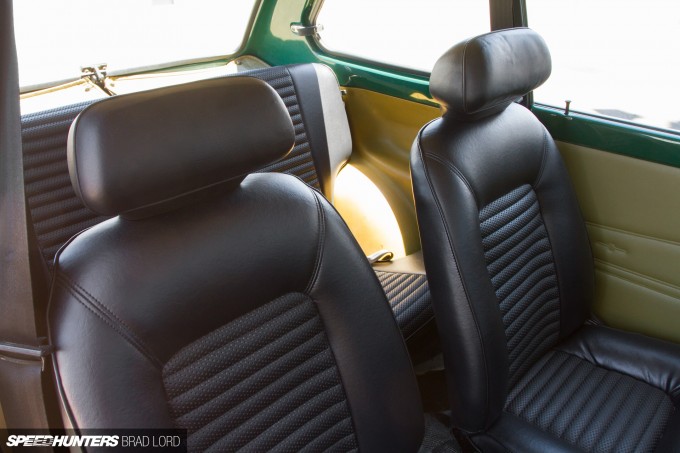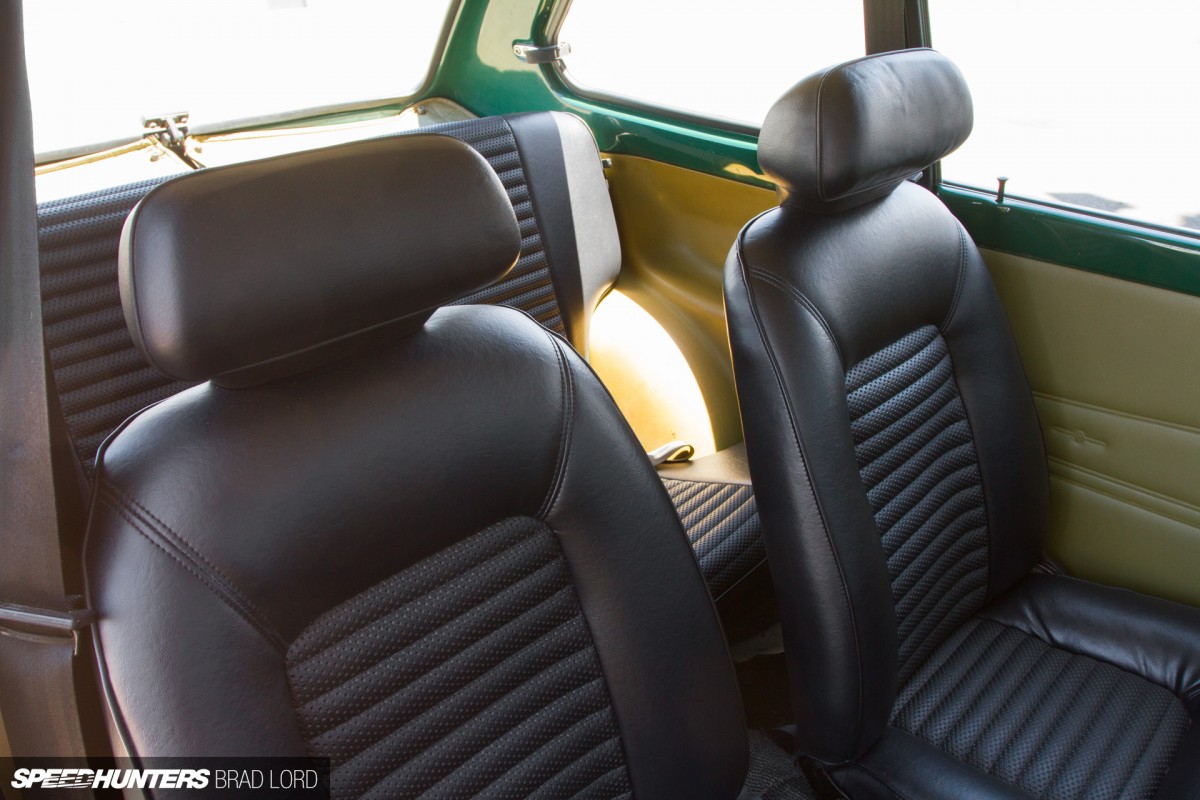 I mean, look at the condition of the seats, the interior trim and even the two-piece fabric boot cover at the rear! It's amazingly clean, and being completely original (save for the ZX-10R digital cluster and gear lever) is in total keeping with the sleeper secret.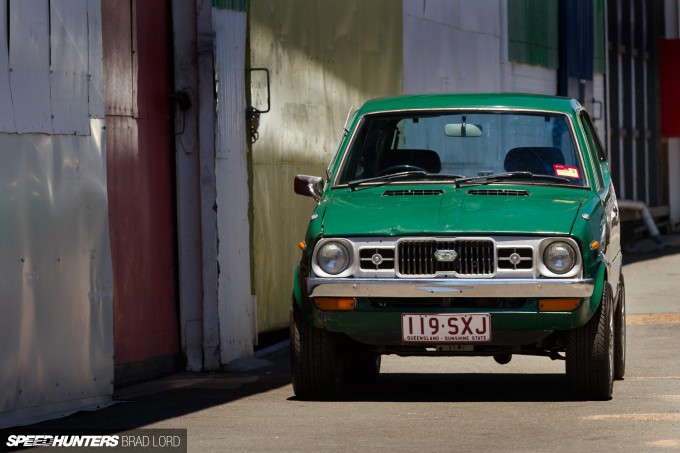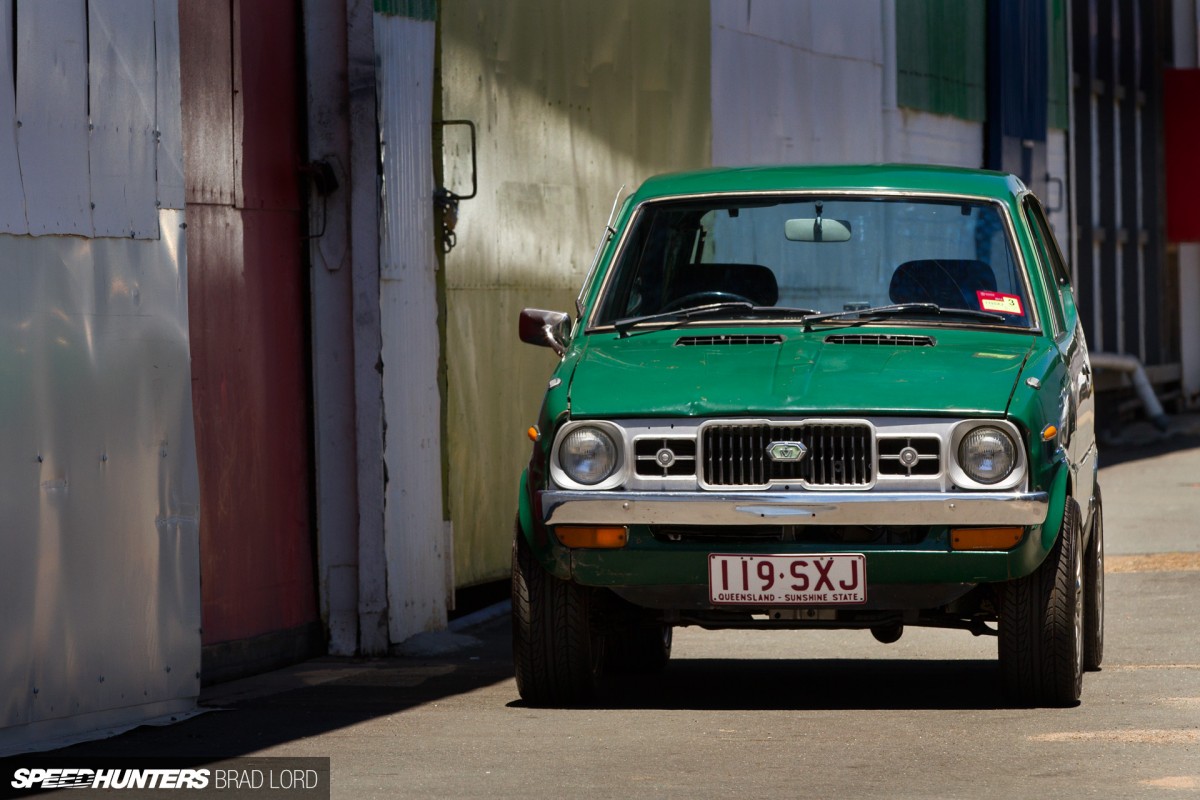 Although it's been built and subsequently certified for the road, there are more things on the to-do list that need ticking off. A custom dry sump is being fitted at the moment, and the Minica has been stripped of its wiring while Trent pieces together a simpler and tidier harness. Panel and paint to refresh the original exterior will come at a later date, but as far as its outward appearance goes, hunting out the right set of small, old school Japanese wheels is the main focus at the moment. Given the tiny amount of room to work with under the front and rear fenders and the fact that 13s look way too big, they're not going to be an easy find. But just how cool is this little kei car going to look when Trent eventually finds a fix!
http://www.youtube.com/watch?v=qUn6LiQaWVM
I'm going to wrap-up this spotlight with an in-car clip from a Downshift Circuit & Coffee meet at Queensland Raceway last year, which should give you a little taste of how mad this little car is, and how sweet it sounds pulling five digit RPMs. Out-of-the-box thinking, quality engineering and a whole lot of fun – here's all the proof you need that you don't need to be big to go large.
Brad Lord
brad@speedhunters.com