For the people, by the people
As Speedhunters, we count ourselves very lucky to be to able to get along to some of the biggest car culture events in the world, and call it work. But as Downshift's November Circuit & Coffee meet held early on Sunday morning at Queensland Raceway in Australia proved to me, sometimes nothing beats the lesser-known, grassroots-style gathering.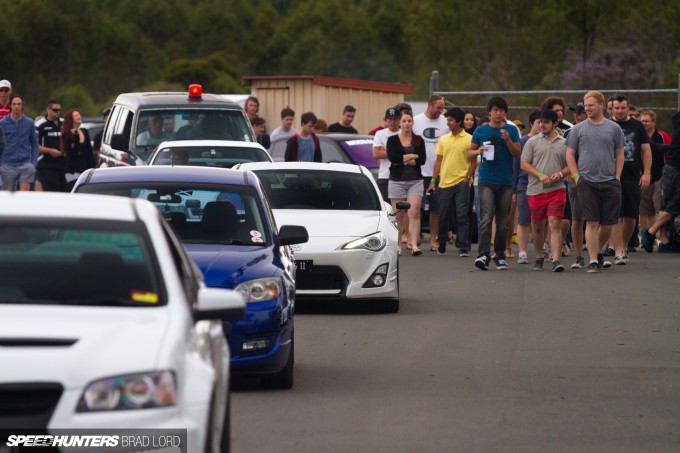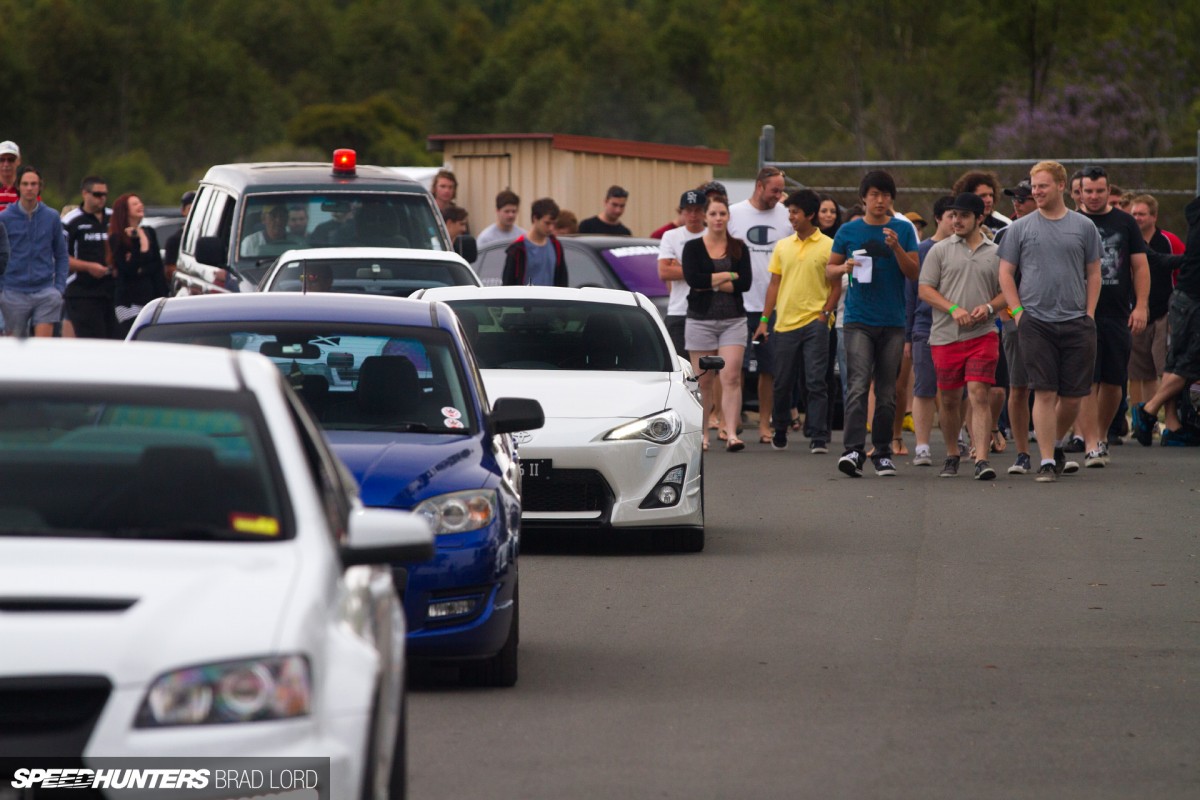 The plan for my extended weekend excursion to Australia hadn't originally included the Downshift event, so I was pretty pleased when I learned when my travel dates were timed perfectly, and more so, that it was happening at a place not all that far away from where I was staying in Brisbane. Even if it meant dragging myself out of bed at an ungodly hour of the morning to ensure I made it there in plenty of time for its 6:30am start, how could I not pay Circuit & Coffee a visit.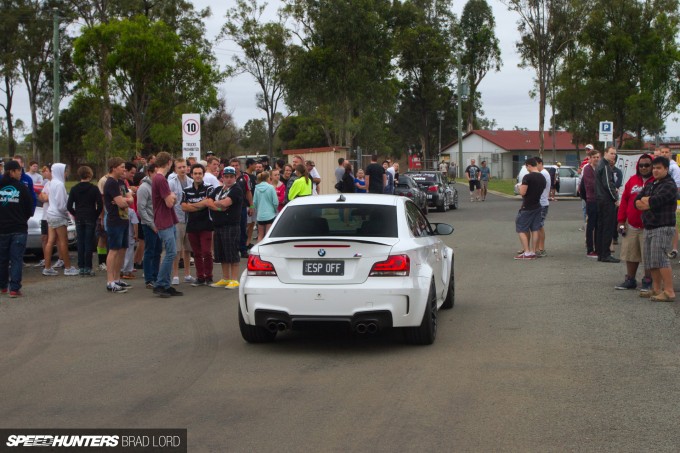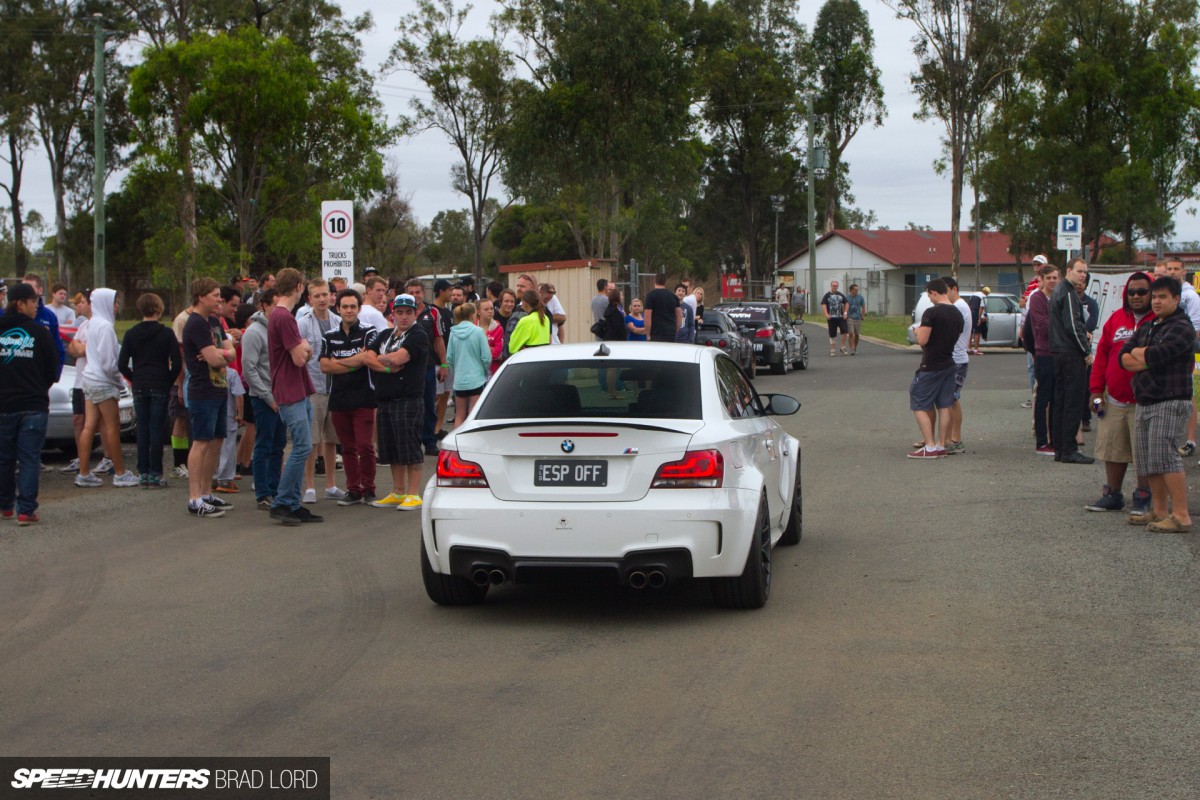 The thinking behind the event is simple: an early morning meet inspired by the popular American Cars & Coffee, with some actual driving thrown into the mix too. It's a great concept too, regardless of which side of the Armco you choose to be on – the one that costs $60 for 90 minutes of fun out on the track, or the free one that gets you circuit-side for the morning.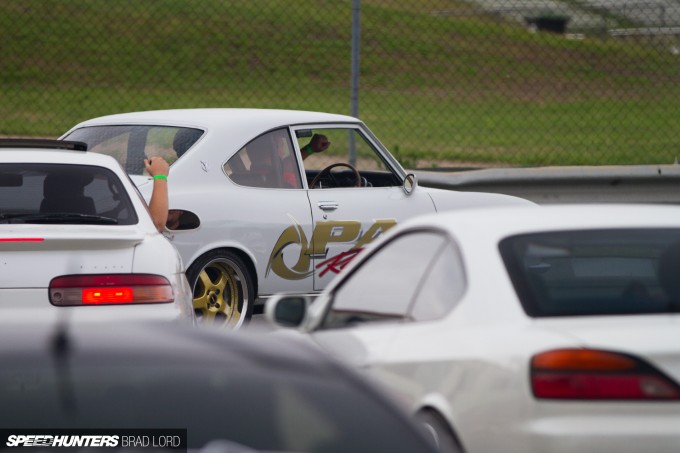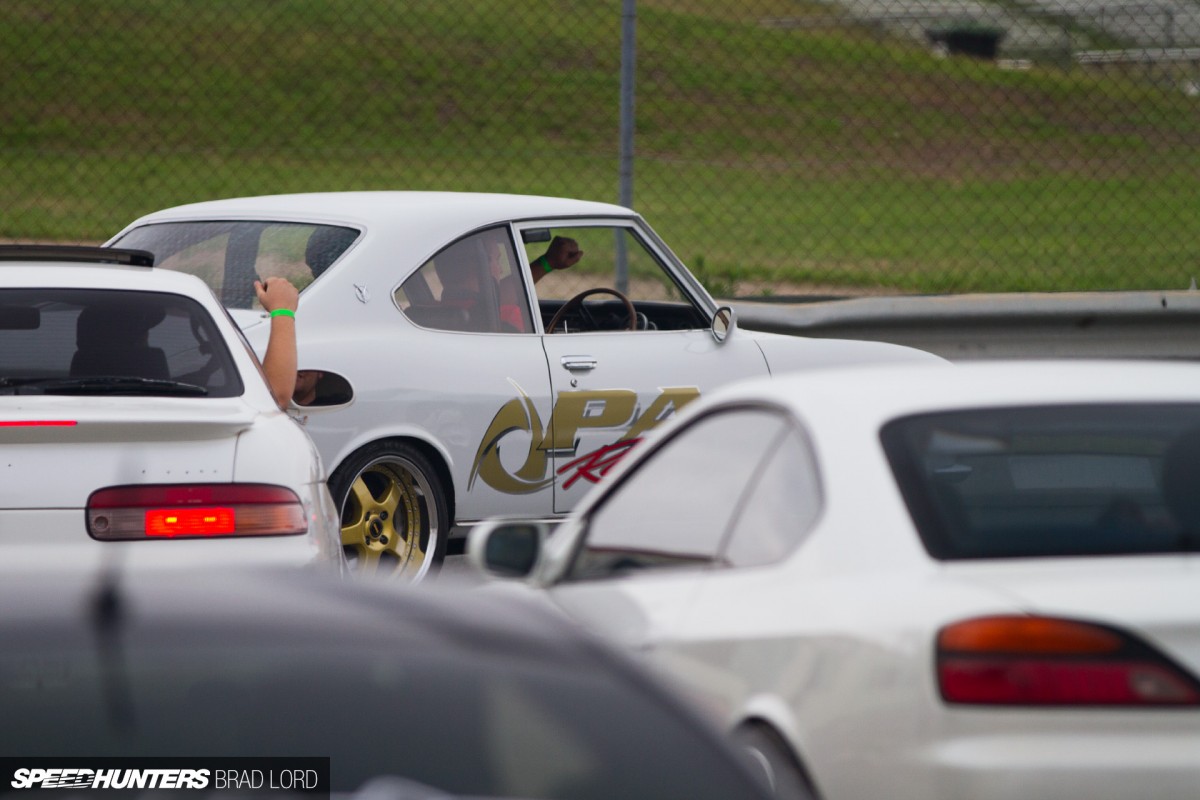 Before I go any further, it's probably worth explaining exactly what Downshift (or DownshiftAus as it's officially known) is all about. That is, a collective which provides a central meeting point for the Australian modified and performance car community – both online and outside in the real world.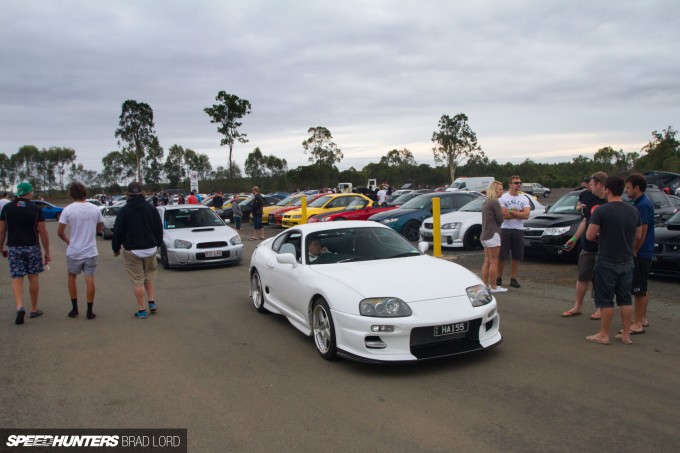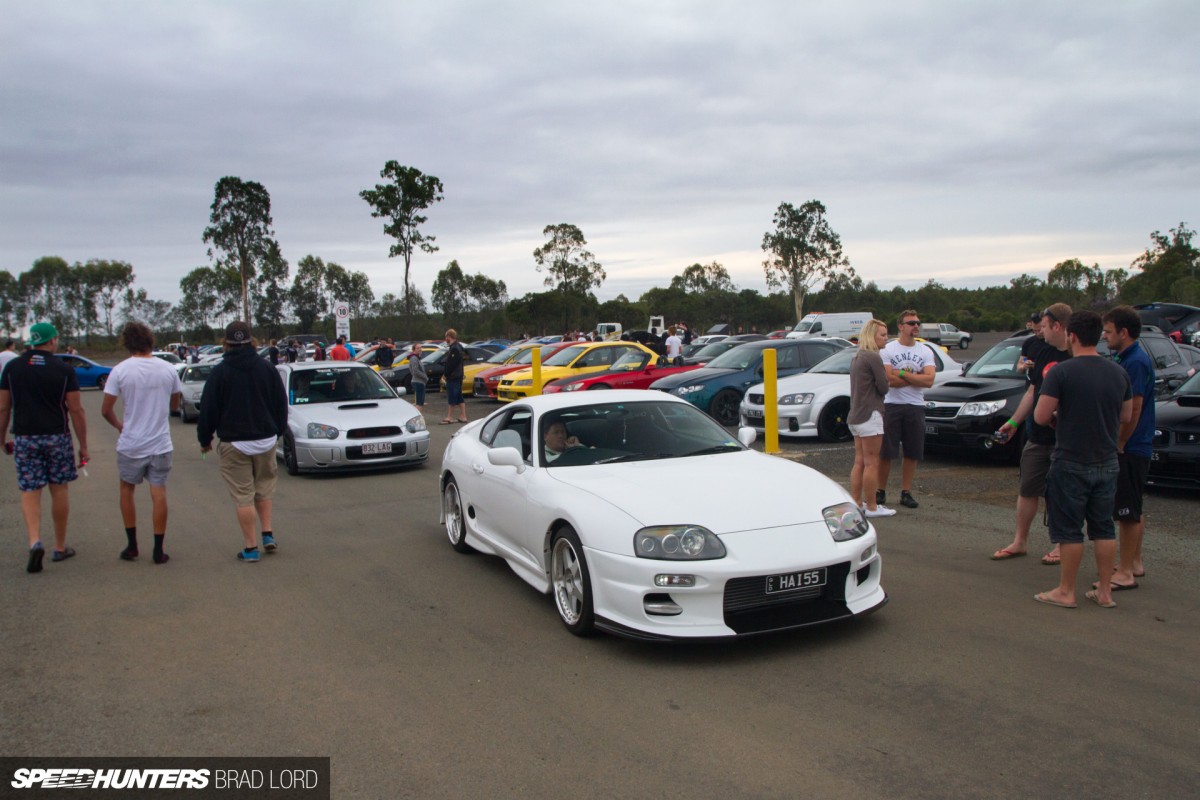 In some ways you could think of Downshift as a car club, but I think that a movement is a much better way to describe it.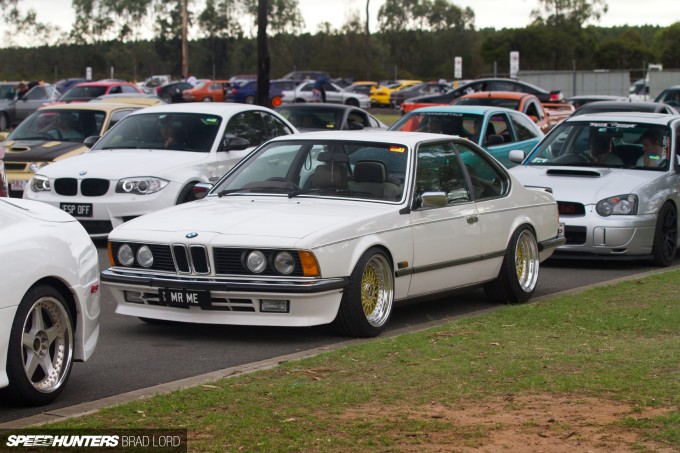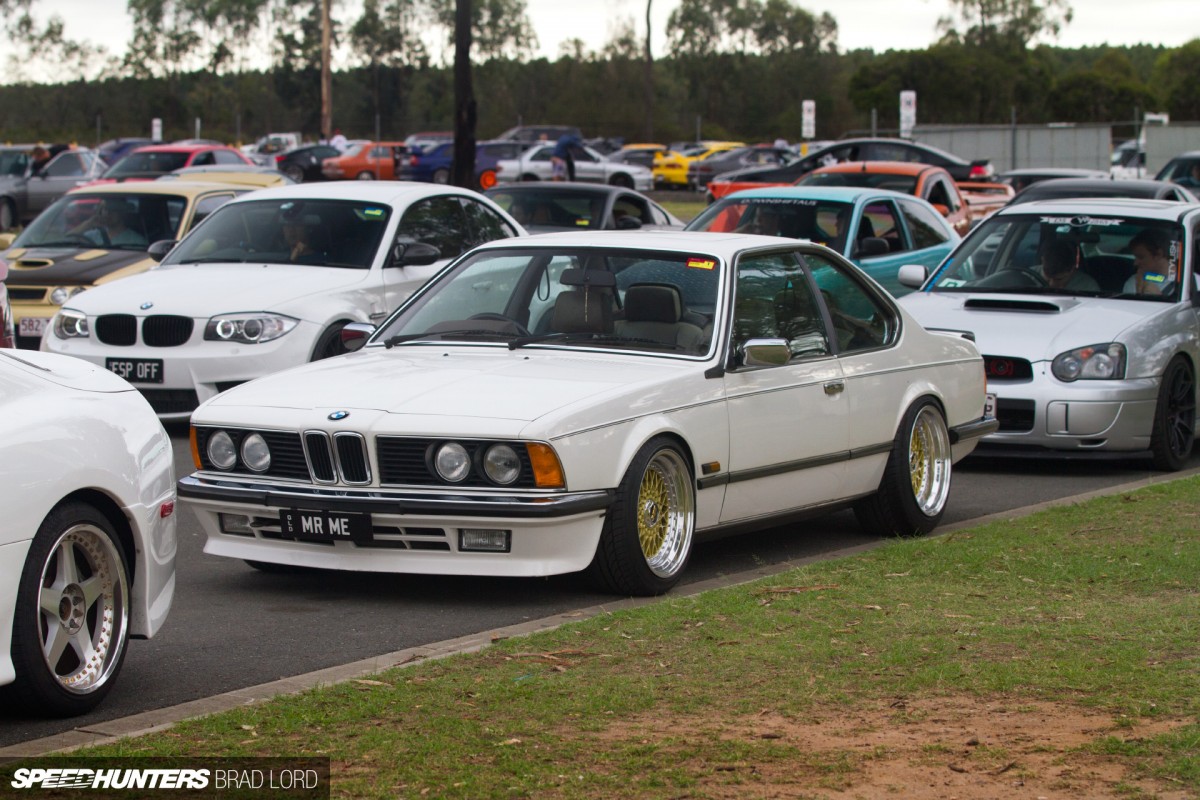 It doesn't matter if you live and breathe JDM culture, hot rodding, classic cars, or American or Australia muscle – diversity is encouraged and everyone is welcomed regardless of their automotive disposition.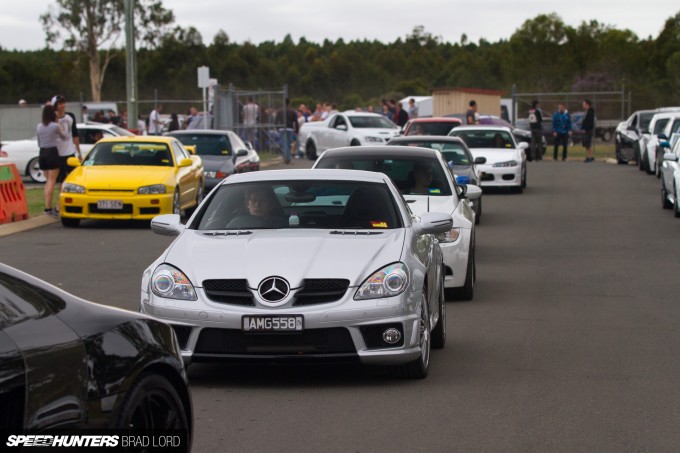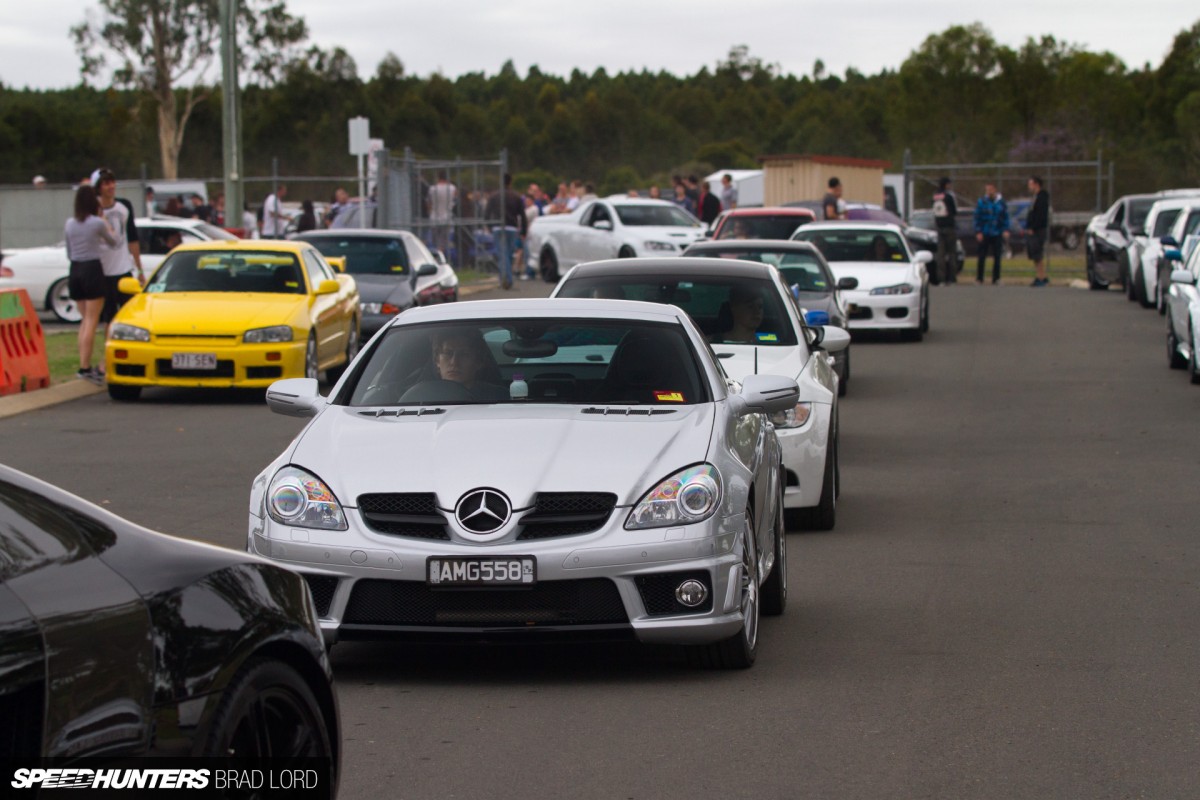 I've attended my fair share of track day events before, but Circuit & Coffee was very different. For a start, there were a lot of drivers signed up to take part – many more than 100 I would guess, but only the one – albeit long – session. That might sound like a recipe for chaos, but it couldn't be further from the truth.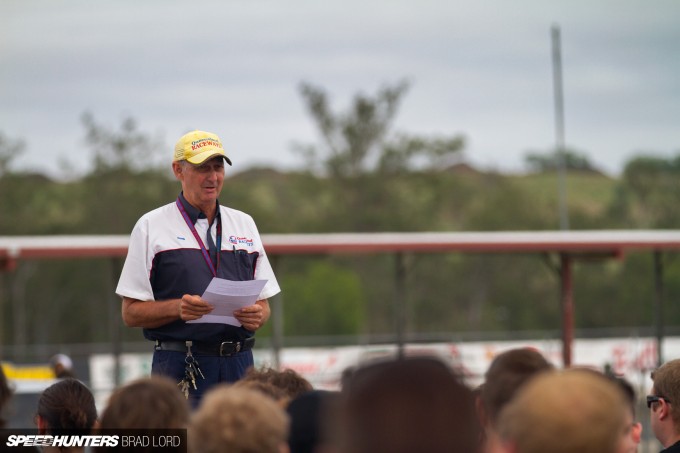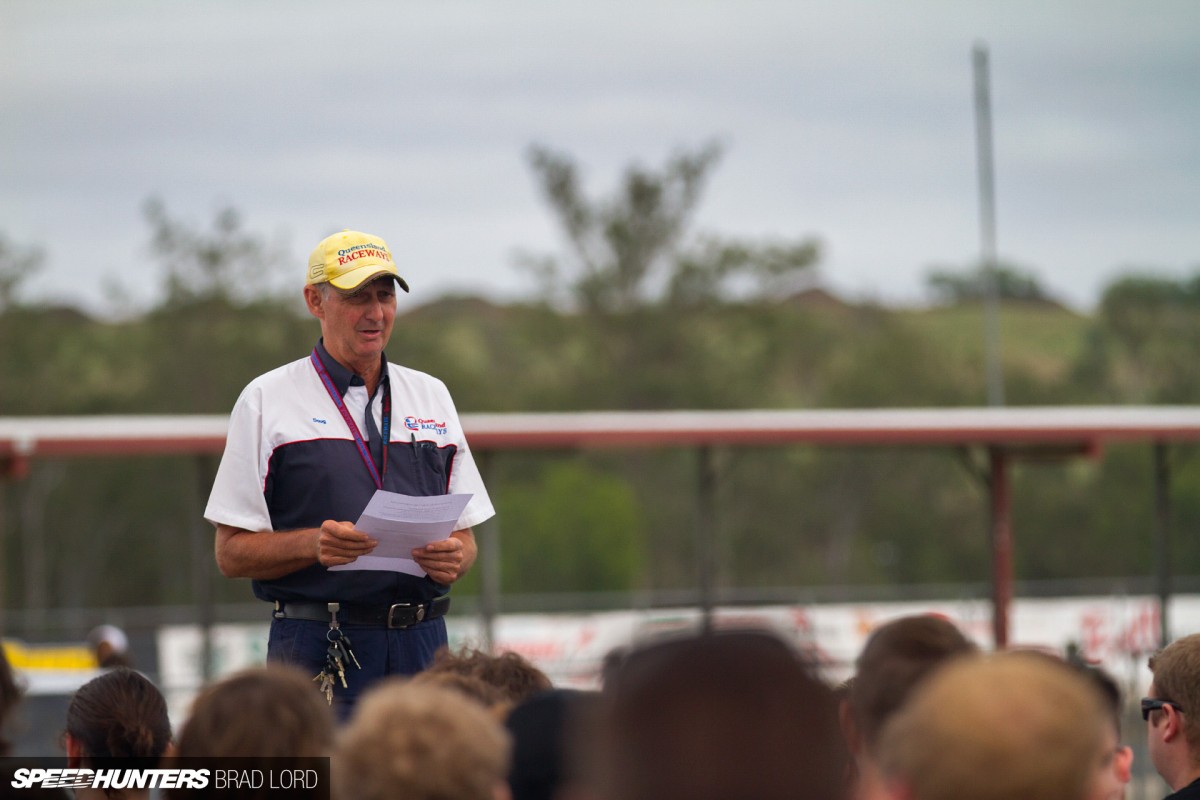 There's a tight set of regulations that everyone who takes to the circuit must adhere to, including a recently-introduced 120km/h limit. That's not something measured per se, but anyone caught flouting the rules or driving in an anti-social way was warned that they would be kicked off and not welcomed back.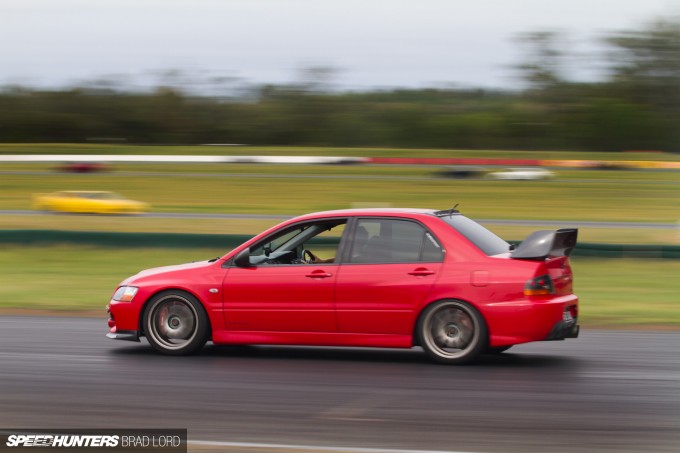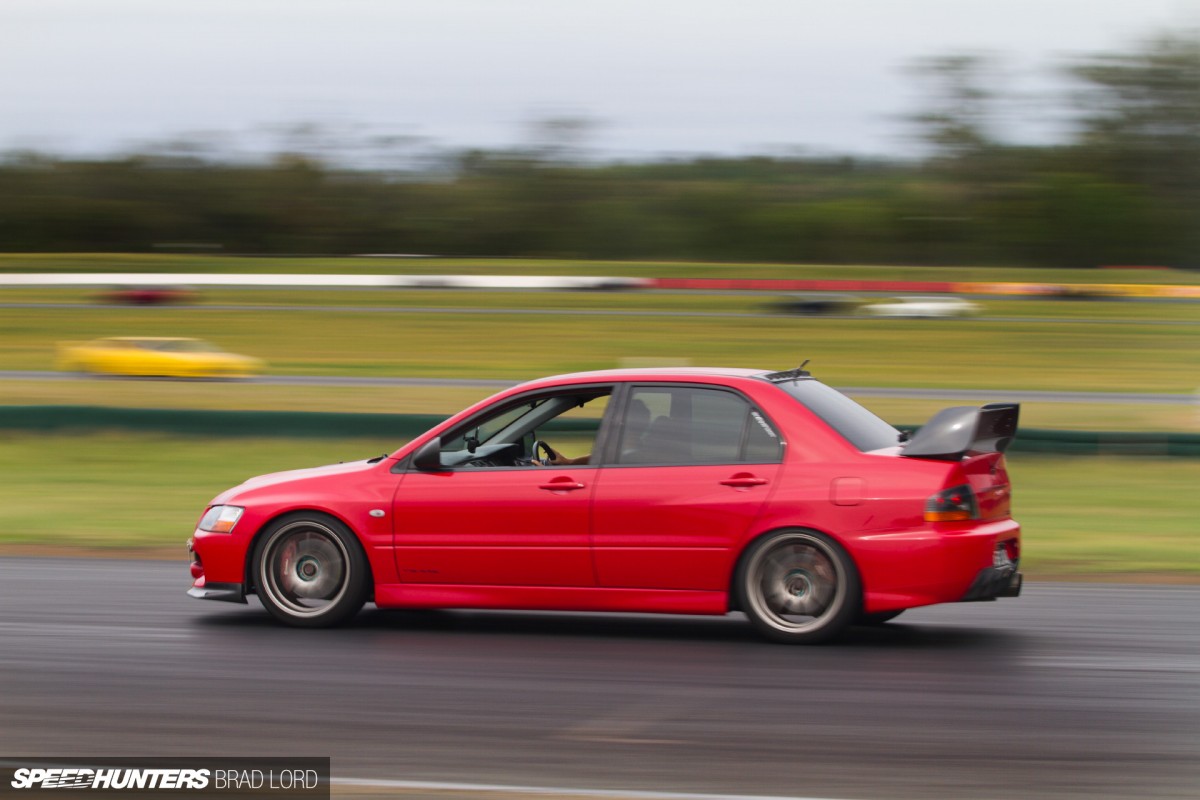 Considering the speed cap, there's no requirement for helmets and passengers are permitted as long as everyone is wearing a seat belt, so it's very accessible. A driver's license is mandatory for anyone behind the wheel of course, as is vehicle registration.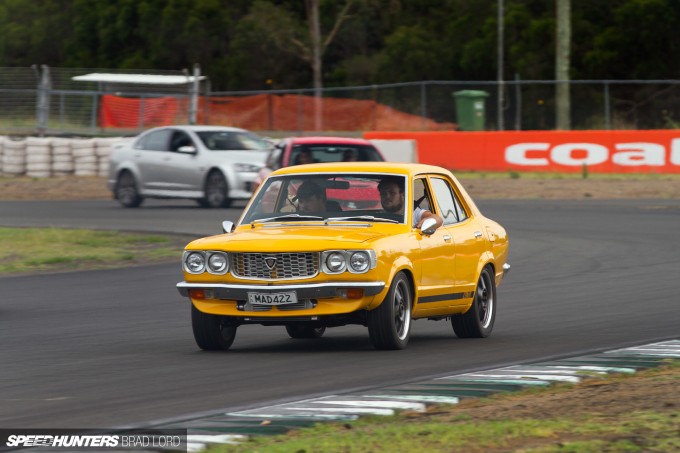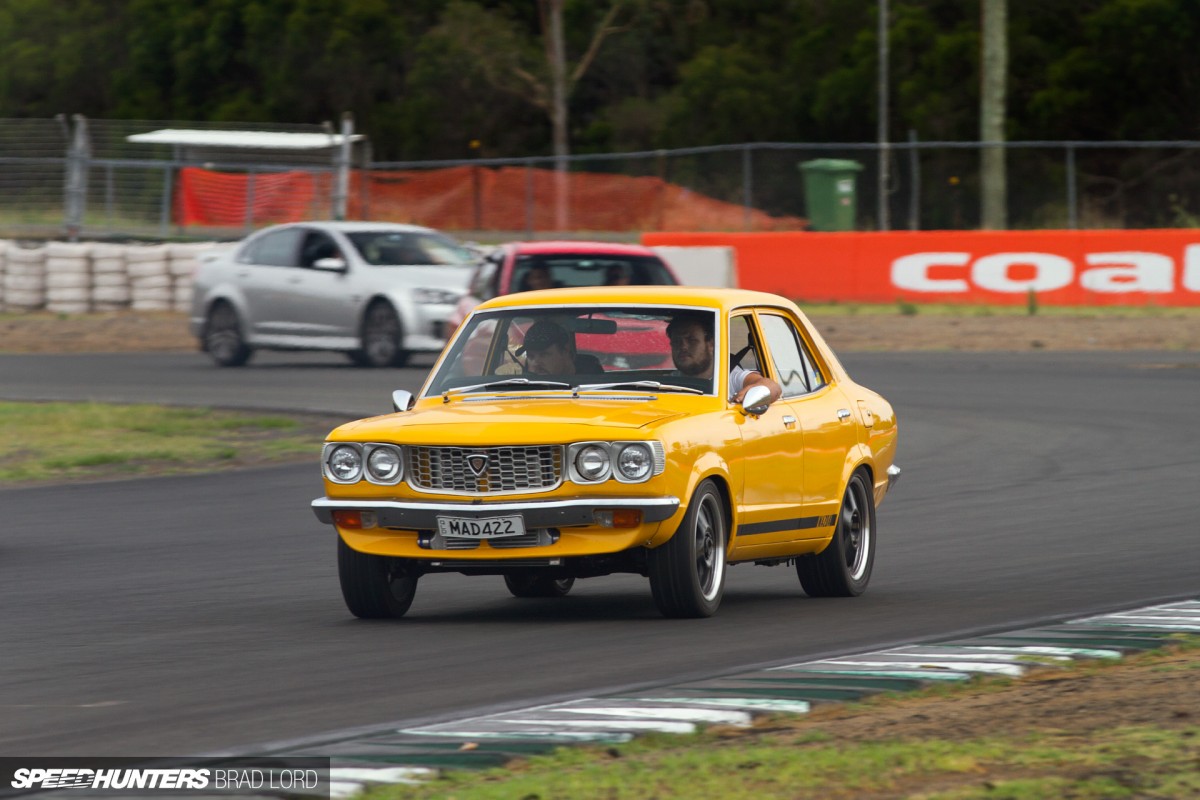 Essentially then, Circuit & Coffee is more about going for a cruise with your friends than it is anything else. But that's not to say that you're not allowed to enjoy yourself when the opportunity allows…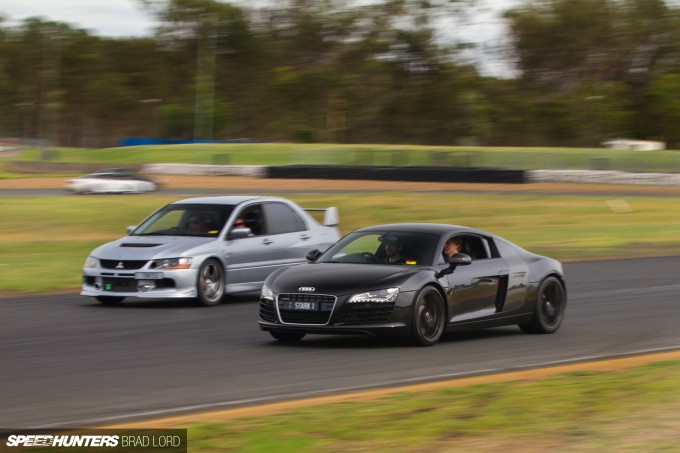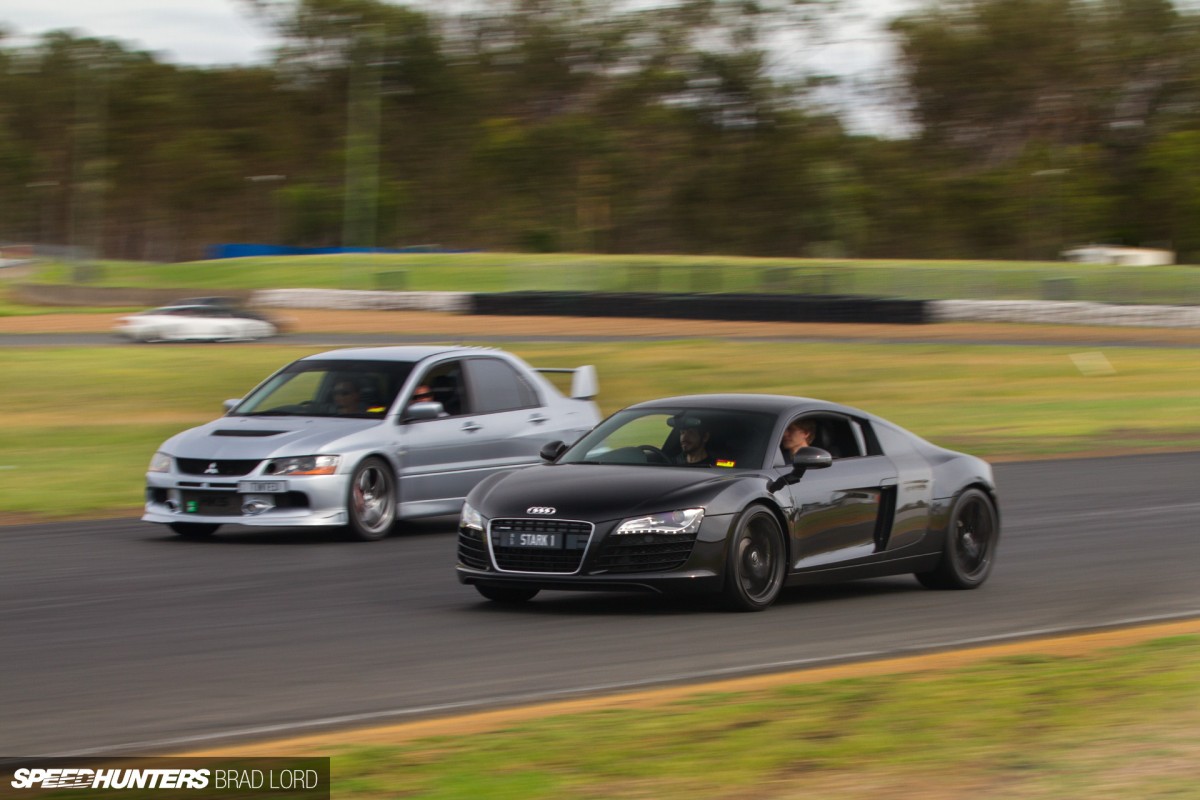 … or more specifically, when you exit a corner onto one of the 3.12-kilometer (1.95-mile) 'National' circuit's four straightaway sections and there happens to be a car lined up next to you. Then, it's on…
In the thick of it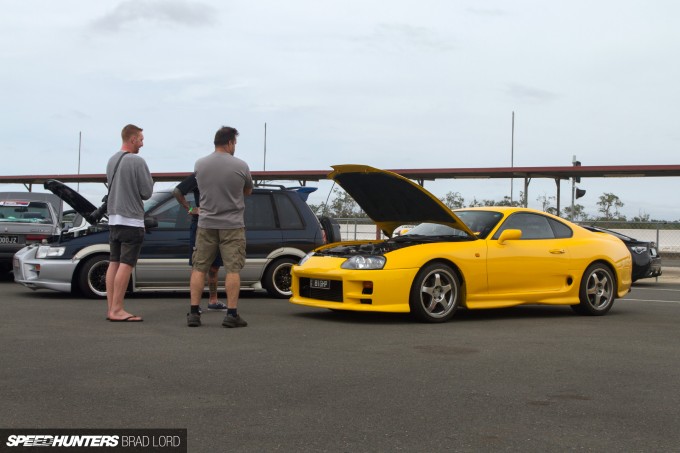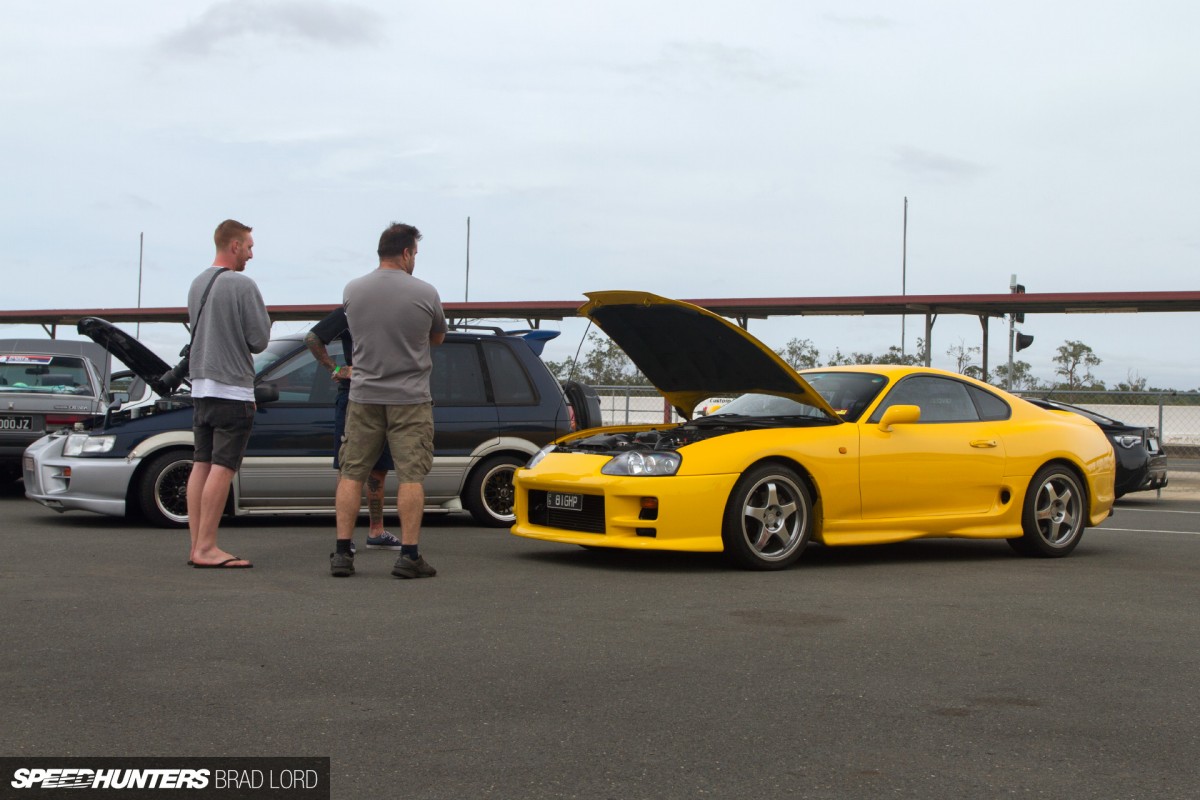 As luck might have it, a good friend of mind has become a bit of a Downshift regular over the past few events, and had booked his spot in the November meet before it sold out. That meant I could experience Circuit & Coffee from inside a car as well. Previously Rob had bought out his rather cool automatic Lancer Evo III to the event, but since he's started pulling it apart to re-power a new front-wheel drive Lancer drag project, we headed out in his JZA80 Supra. No complaints from me.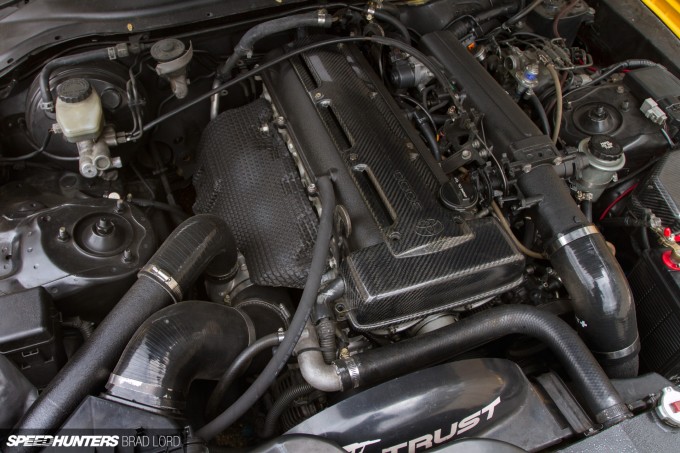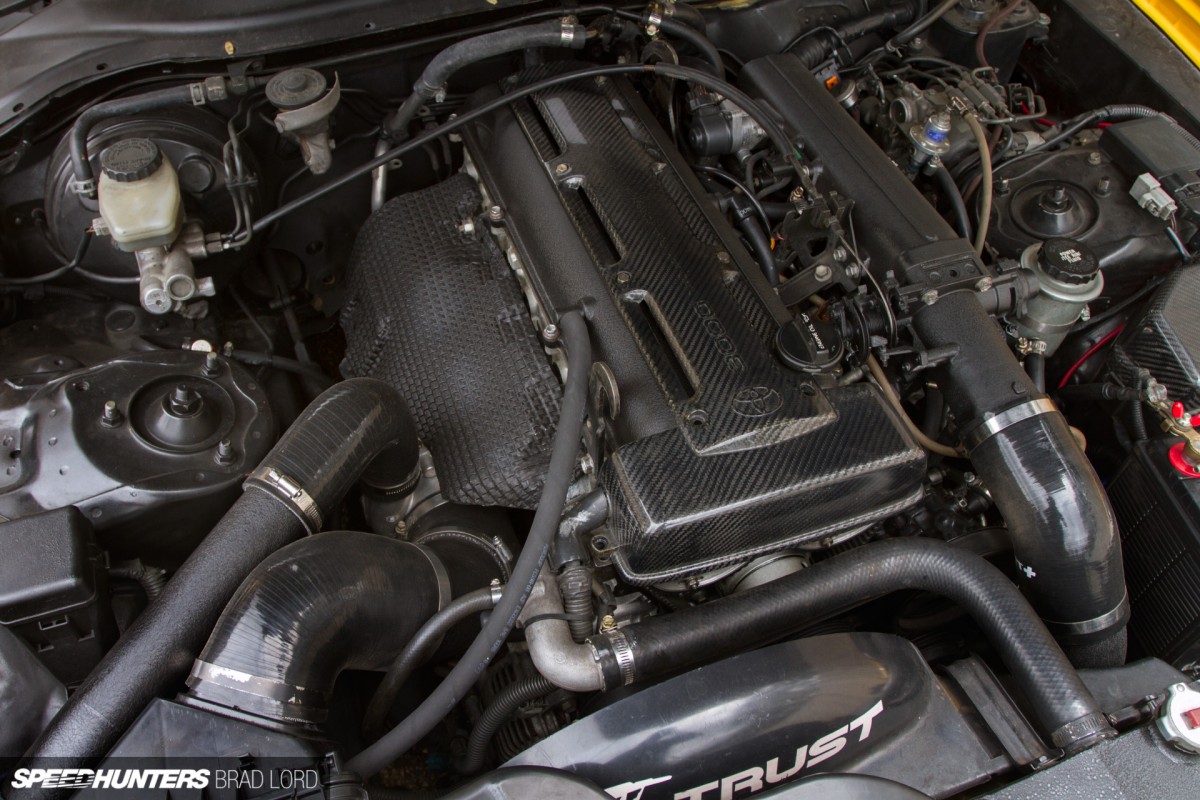 Rob's owned this car for around 15 years, and once upon a time the 2JZ-GTE was pumping out some big numbers, which made it good for low 11-second quarters in full street trim. These days it's running a conservative 440whp/18psi tune and a more discreet factory-style appearance under the bonnet thanks in part to a low-mount Garrett GTX3076.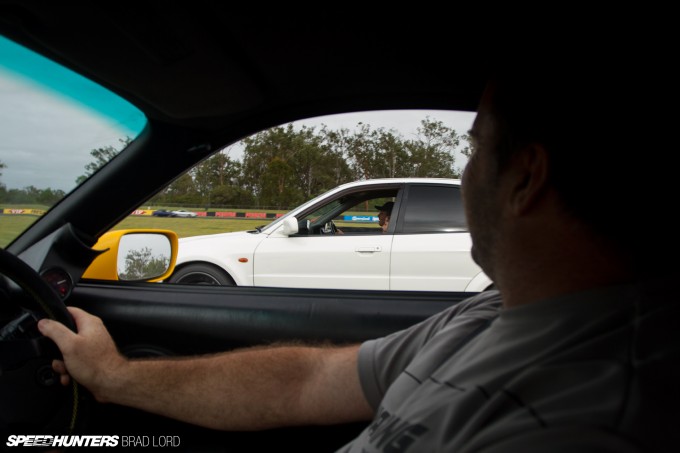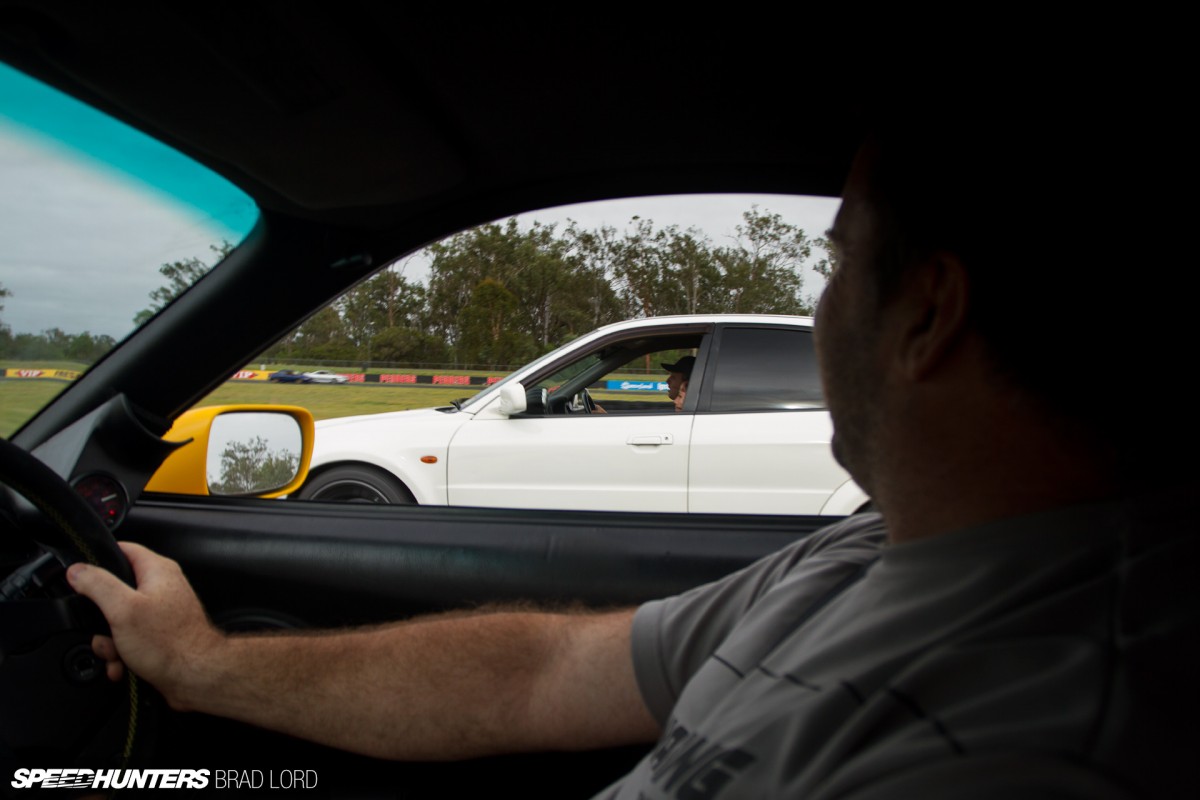 Of course, there were no shortage of fellow track goers willing to line the Supra up. Even though the speed cap was in place, there was still plenty of fun to be had accelerating from 50 or 60km/h.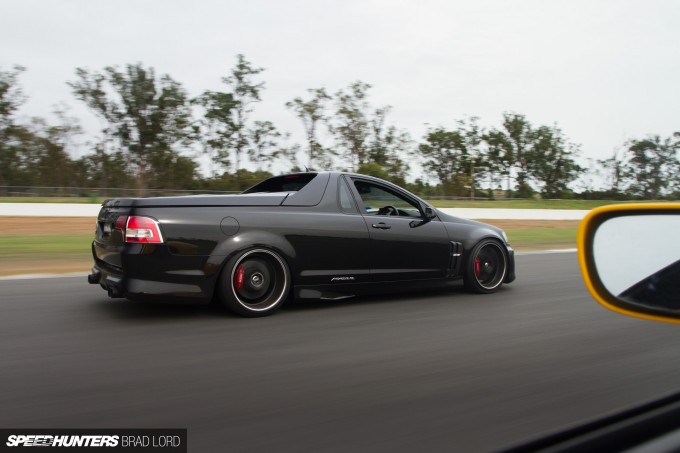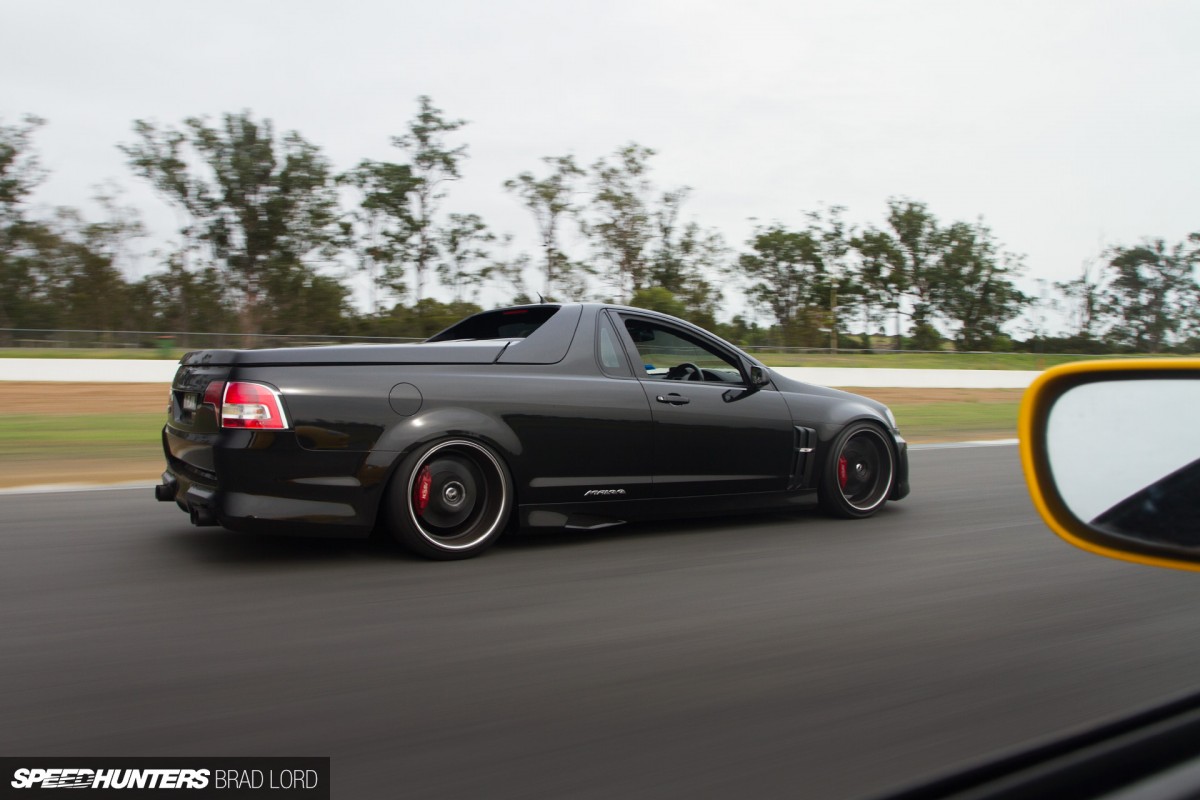 Many cars ate 2JZ dust, but there were plenty more that gave the Toyota a good run for its money too. This tough-looking HSV (Holden Special Vehicles) Maloo was one of them, but that's to be expected given that its 6.2-litre Chevrolet LS3 didn't sound at all stock.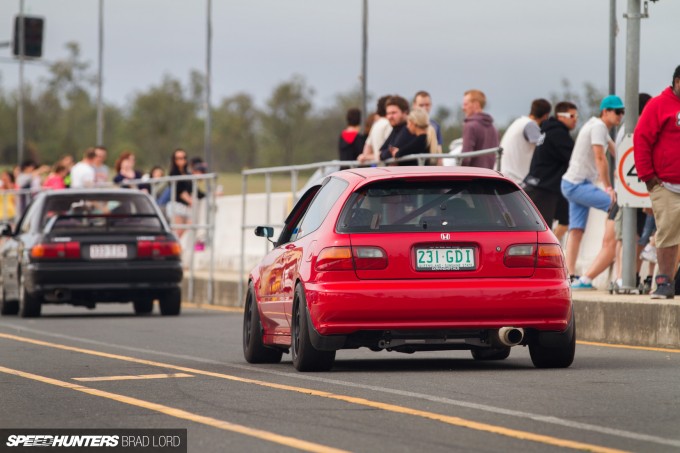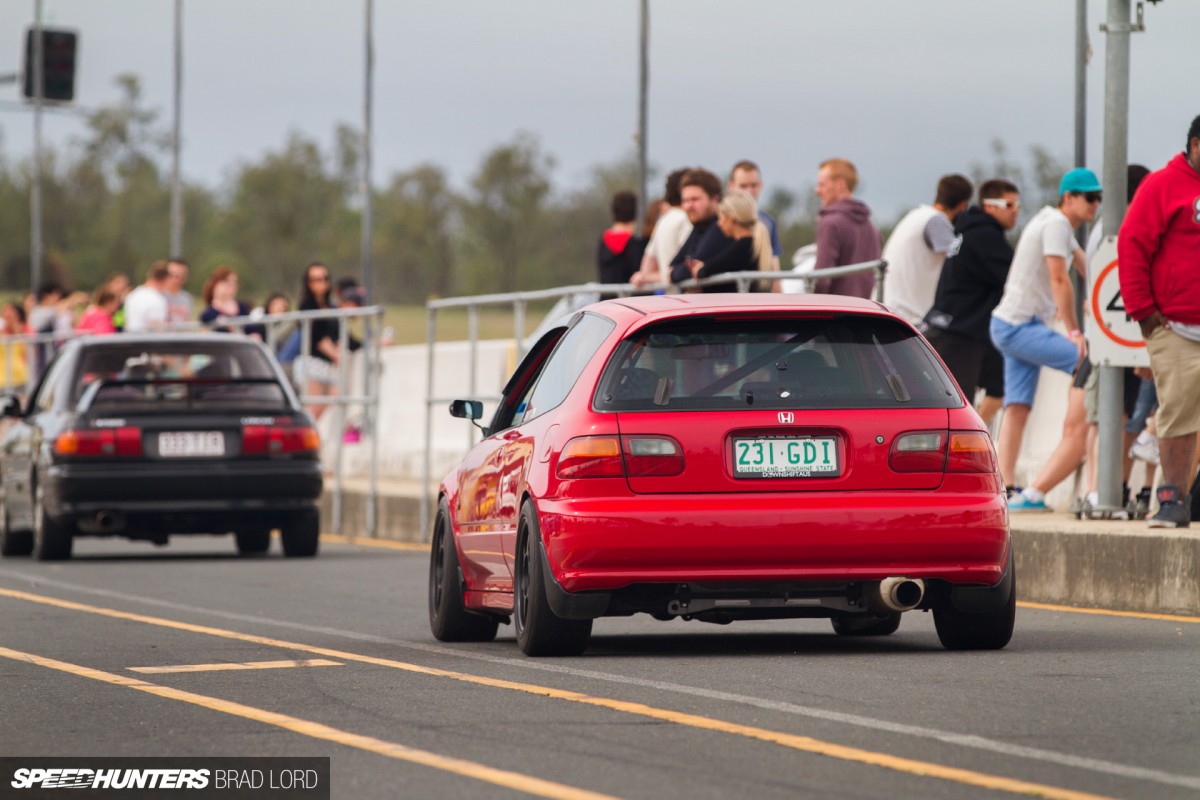 Although the vast majority of cars hitting the track appeared to be bonafide daily drivers, there were many purposeful-looking machines, including this EG Civic. Anyone who's driven one in anger will know what a good candidate for a street-legal track toy this model makes.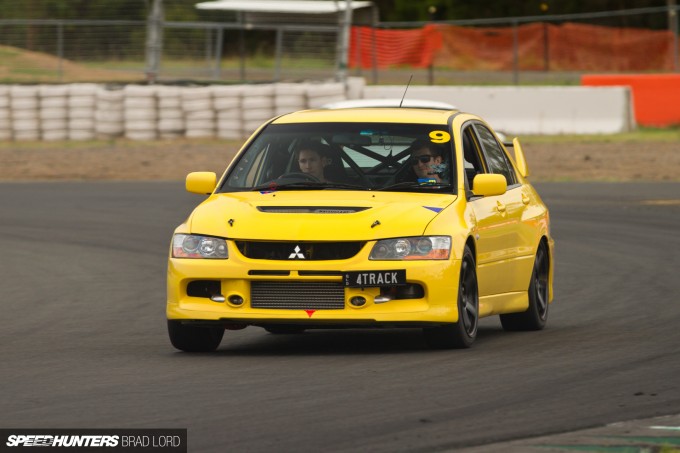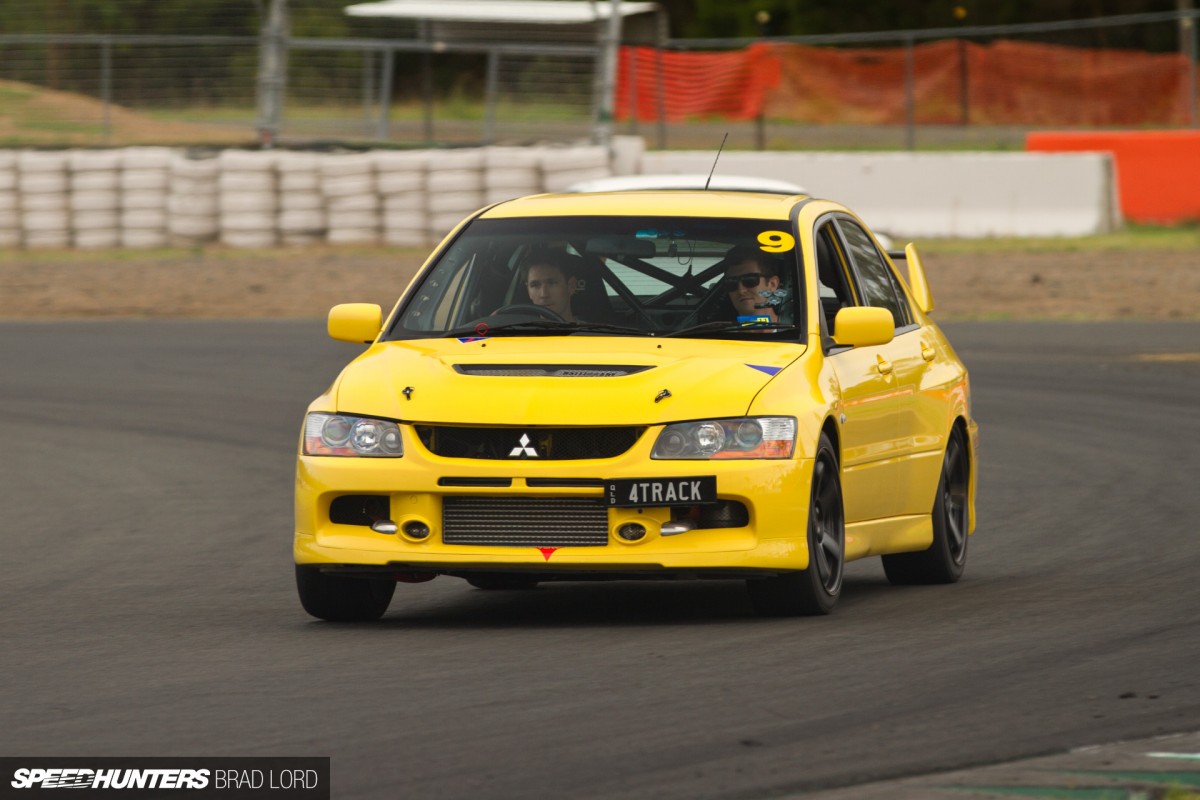 I didn't manage to have a close look at this caged-up Lancer Evolution IX, but it certainly wasn't short on pace, or mods.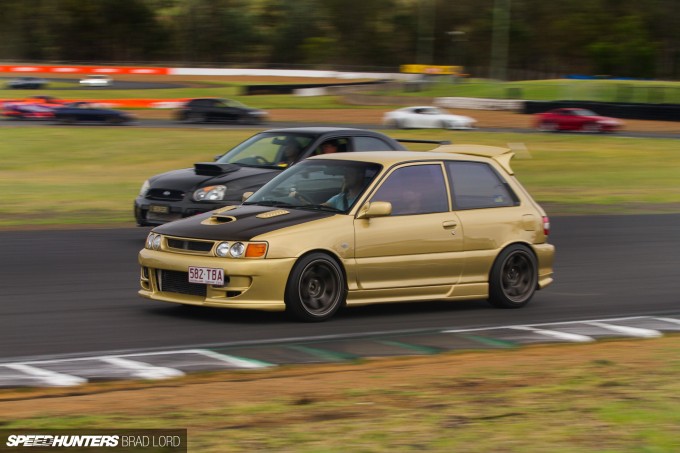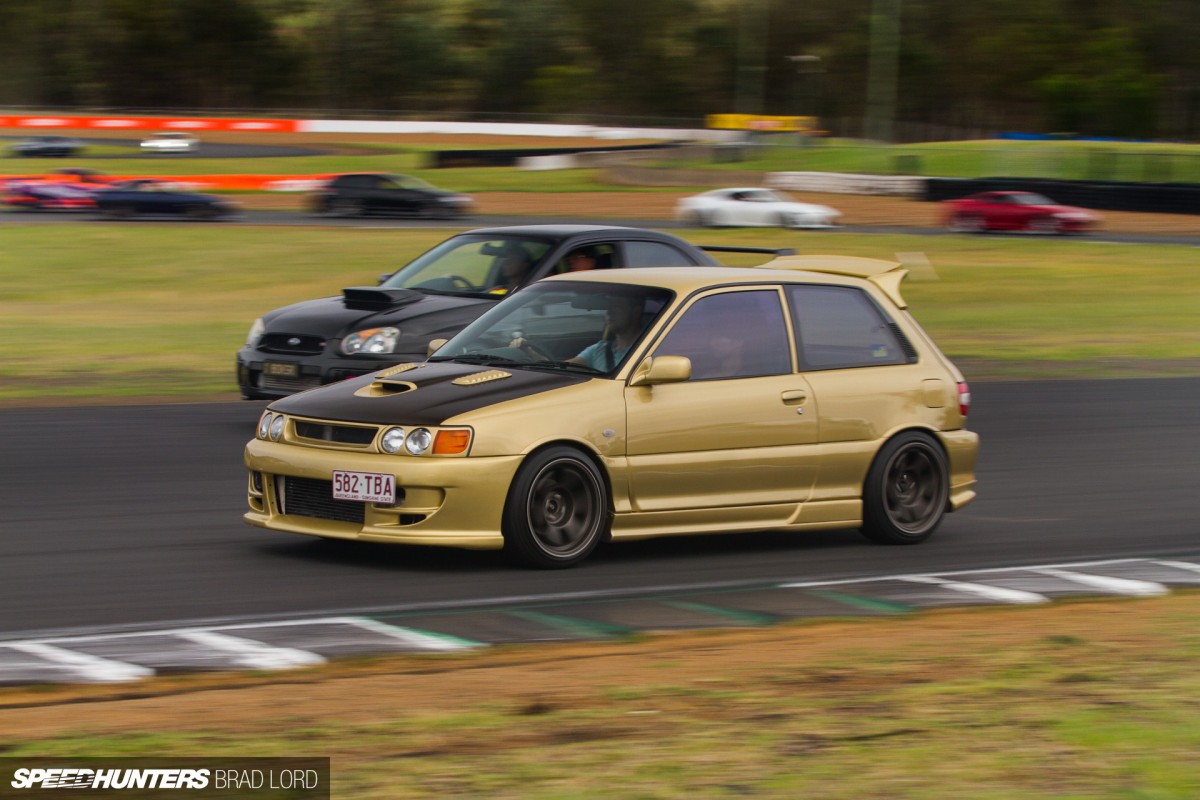 Speaking of speed, this tough little TOM'S-kitted EP82 Starlet GT seemed to have plenty of punch out of the corners too.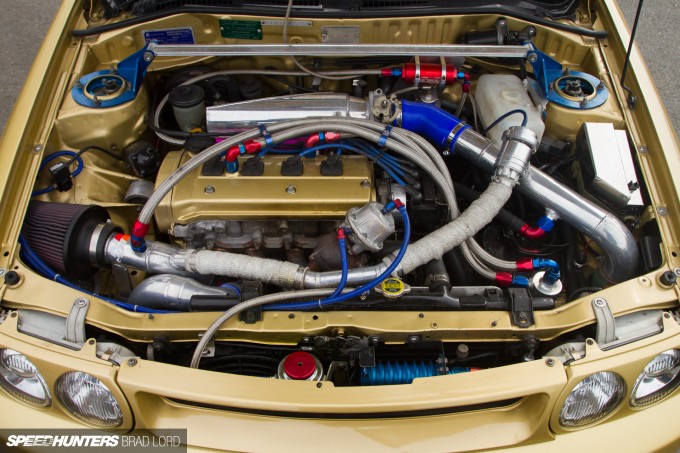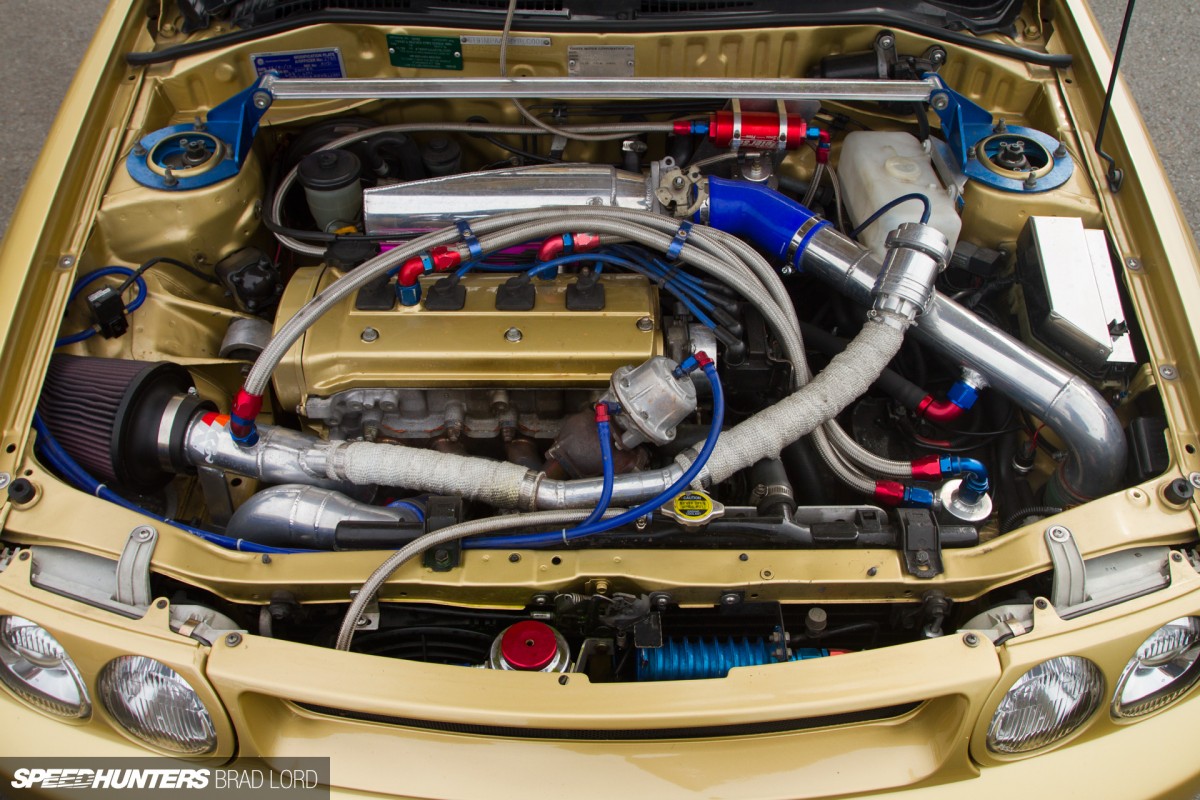 Why that was became obvious when I caught a look under the Toyota's bonnet in the pits. That's a very serious looking 1.3-litre 4E-FTE!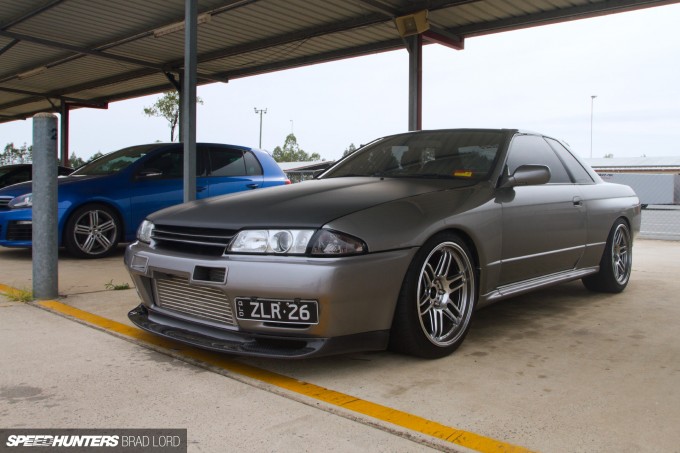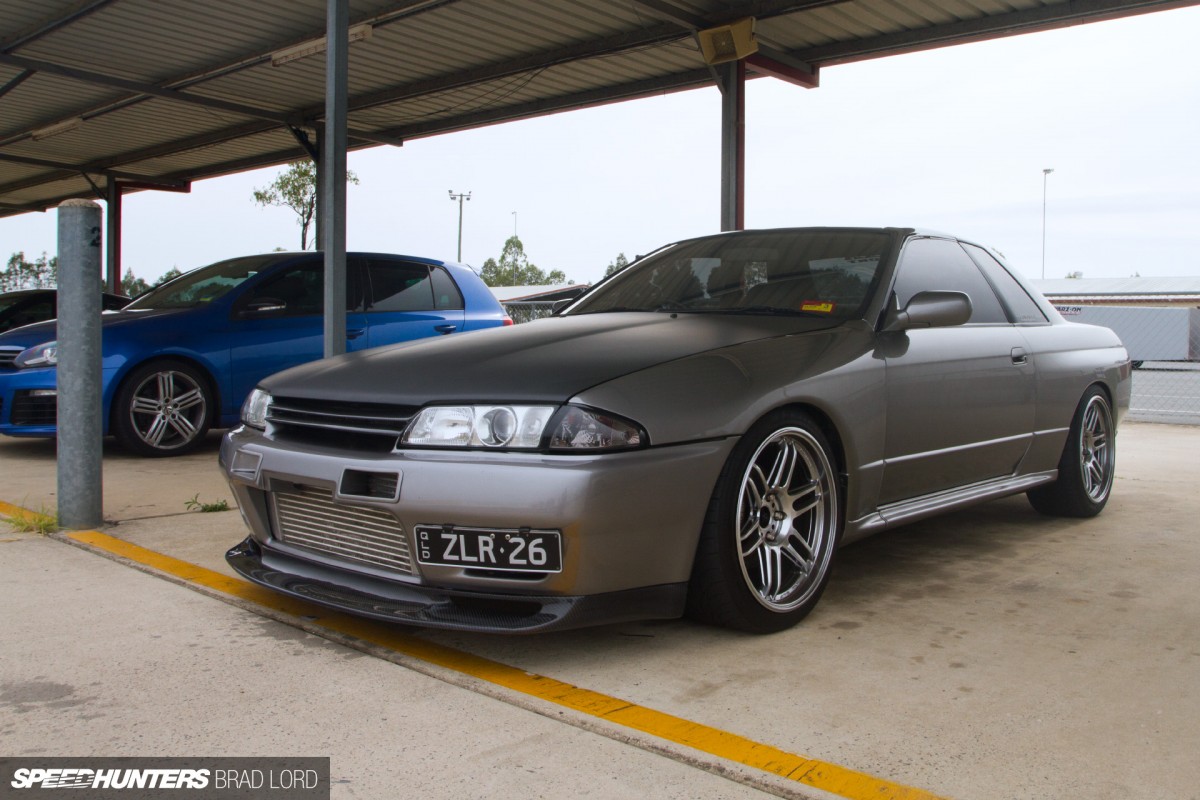 One of the best aspects of the event however, is the fact that car-wise anything goes, as long as it's street legal. That meant there was a really diverse mix between hard-tuned machines…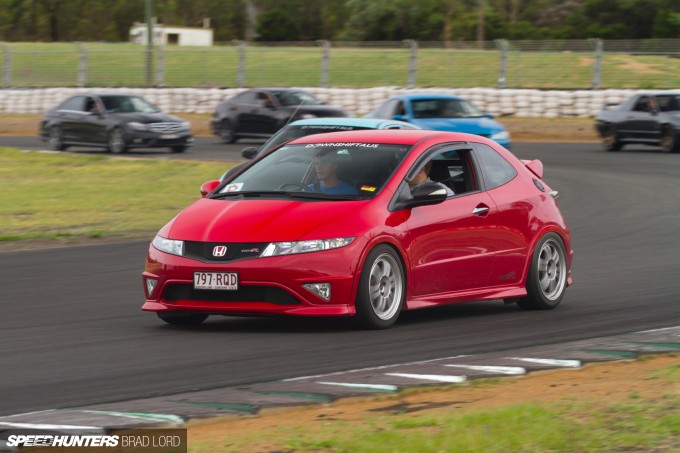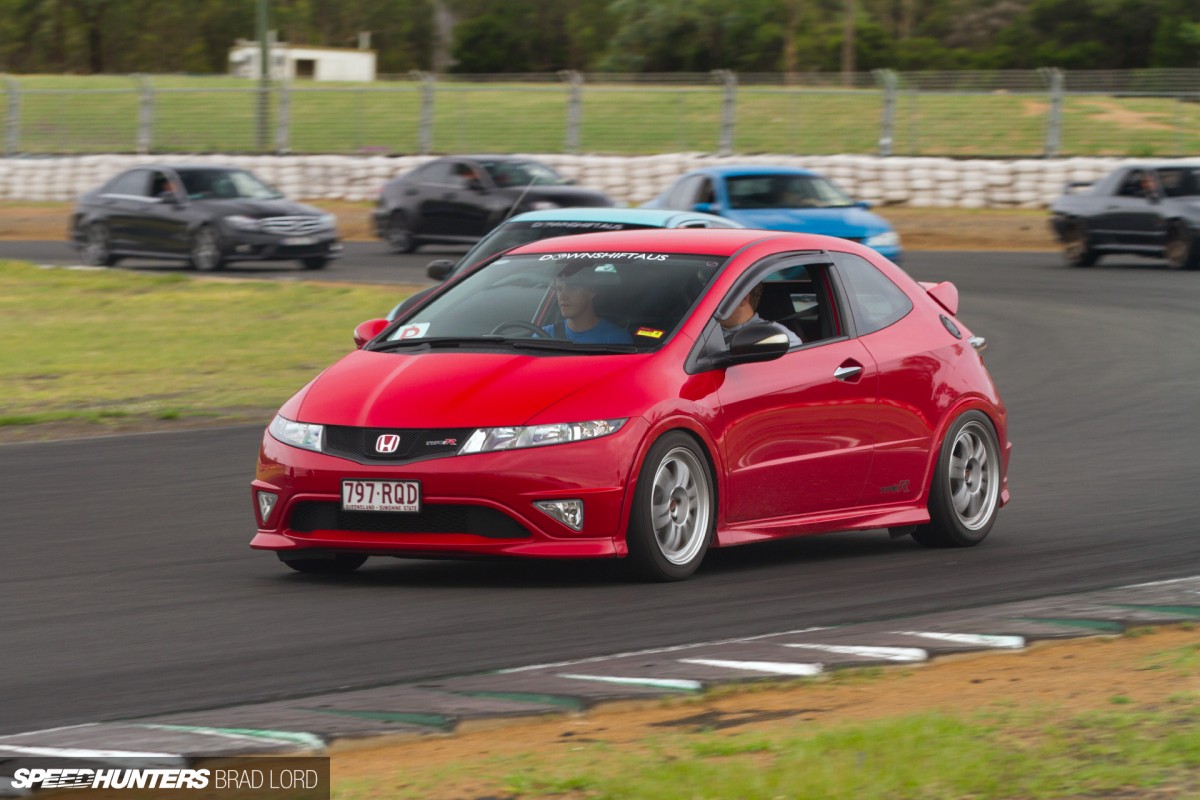 … and those that still largely resembled the way they rolled off the production line.
Brand loyalty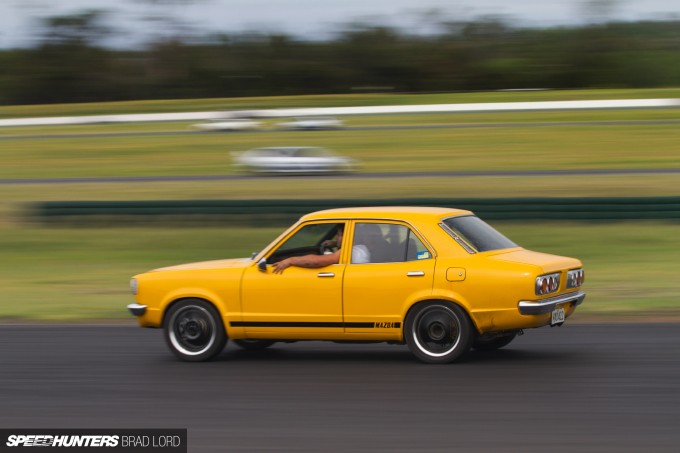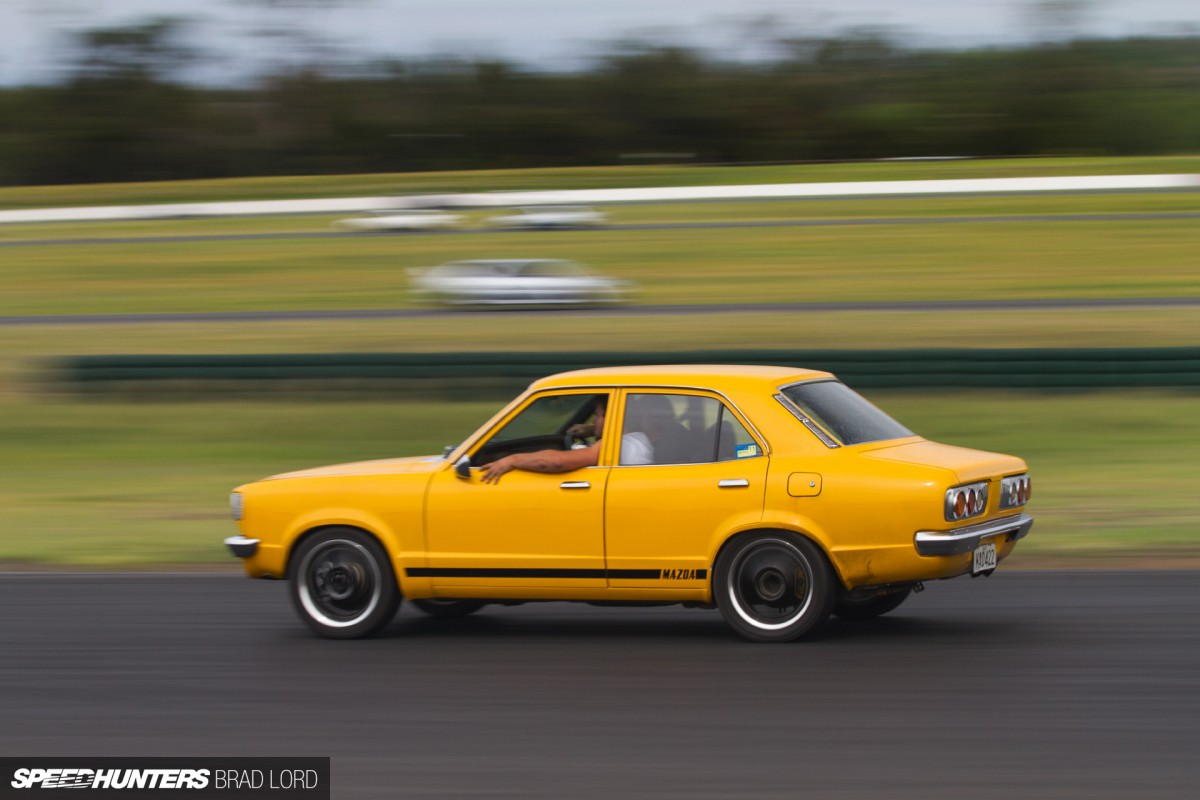 No Australian car event could ever be complete without at least one or two old school Mazda rotaries in the ranks and I was pleased to see that November's Circuit & Coffee was no exception to the rule.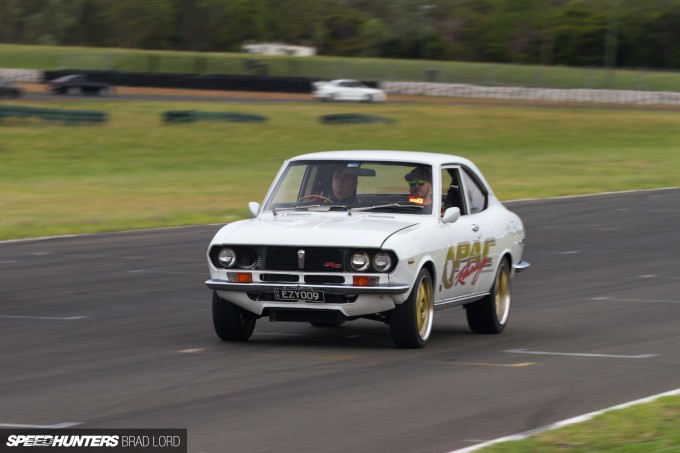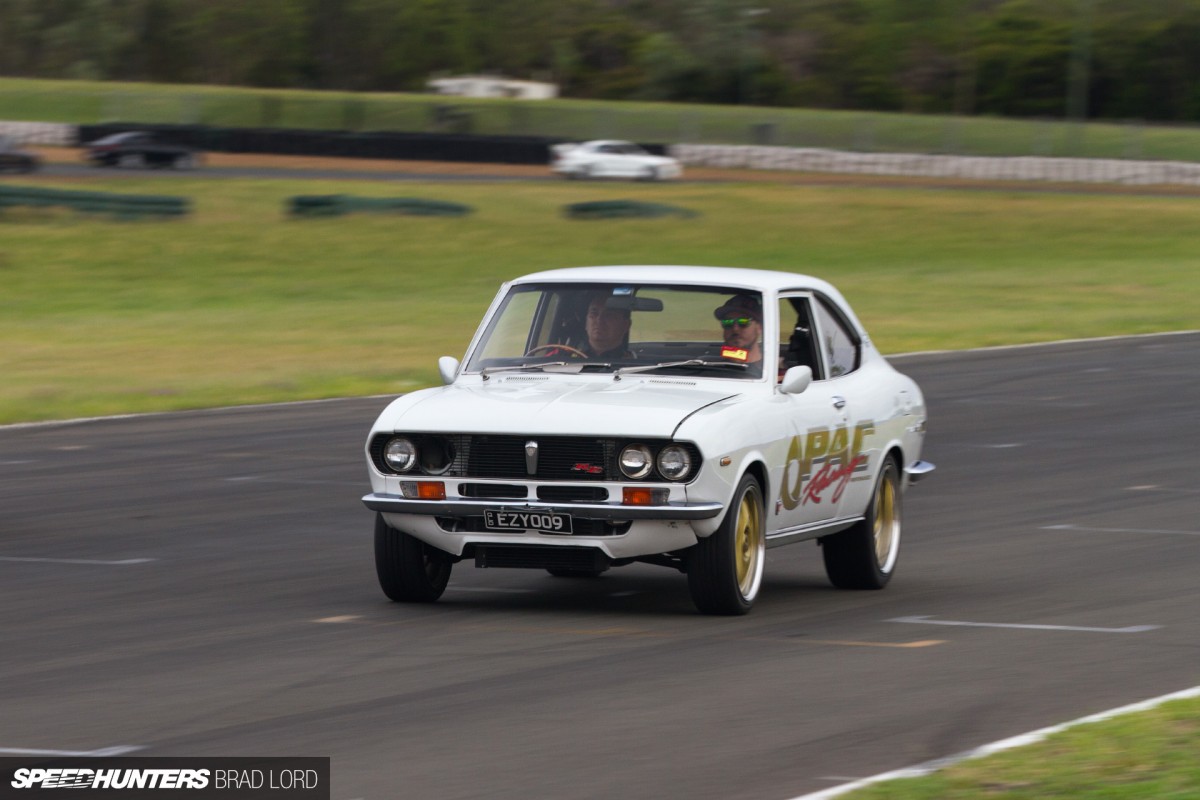 I didn't see this RX-2 being challenged to too many races, but that could possibly have had something to do with the large PAC Racing insignia flanking its sides and the EZY009 licence plates. With clean body work and large locally-made Simmons three-piece wheels, this style exemplifies Australian classic Mazda rotary modifying methodology.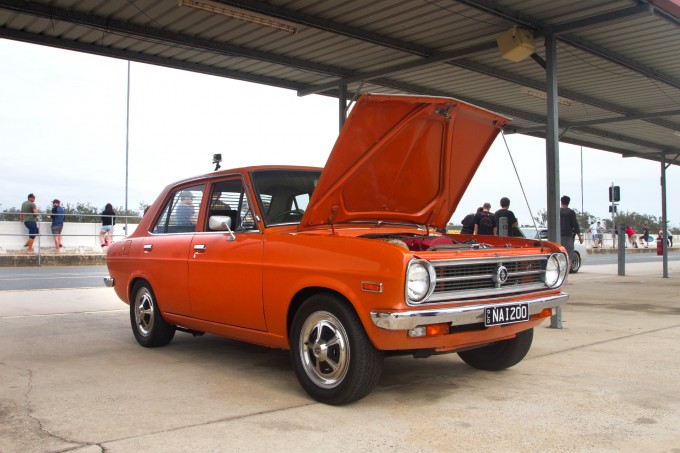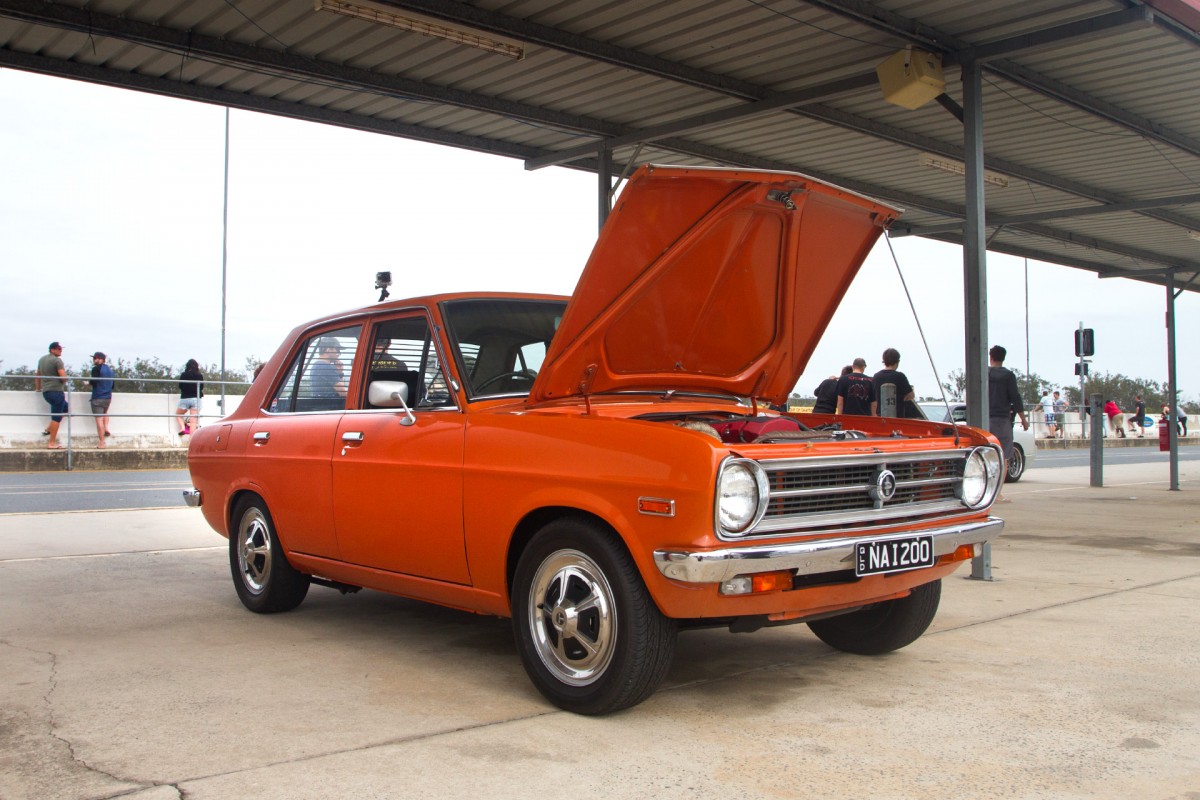 Not everything of vintage pedigree had a Mazda badge on it though. Australia is home to a large old school Datsun scene, and this super original-looking B110 1200 sedan is definitely doing its bit to keep history alive. Although, as I found out, it's not all Datsun…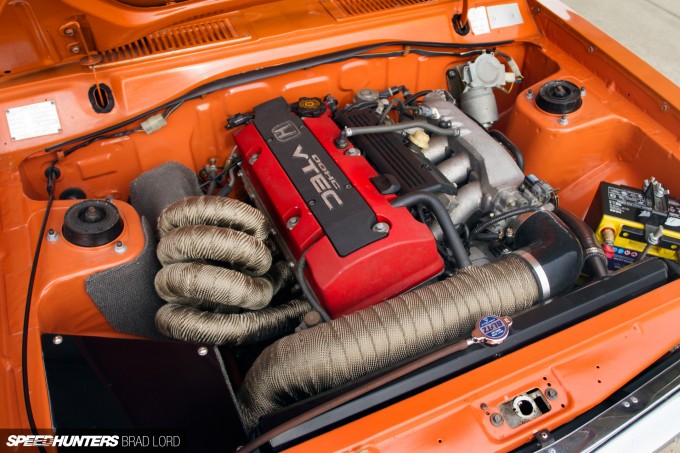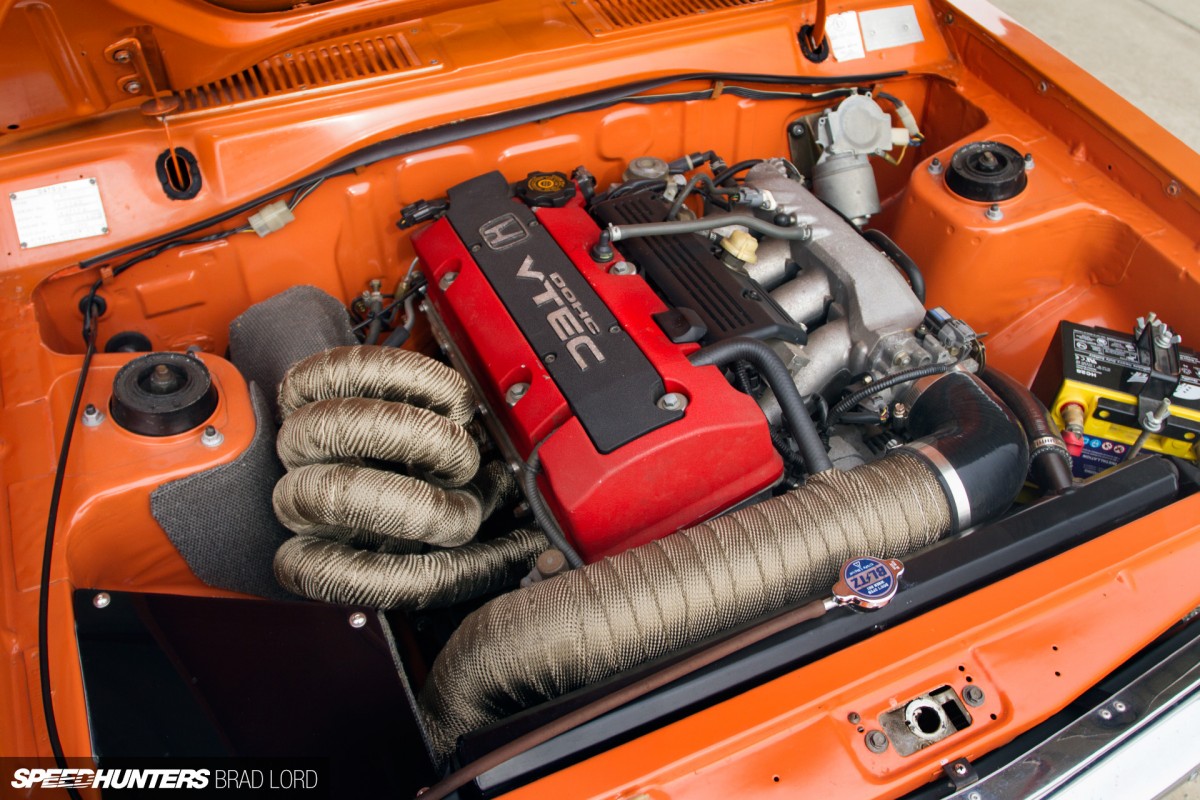 You see? The Honda S2000 F20C engine fitted flawlessly between the uprights explains why this proper sleeper was singing such a sweet high-RPM song down Queensland Raceway's front straight.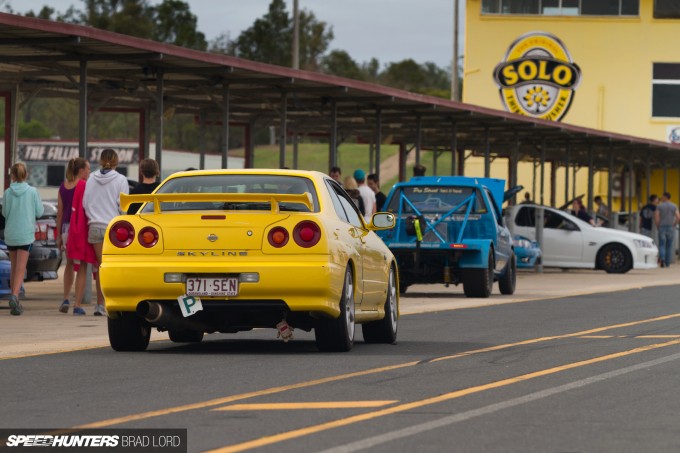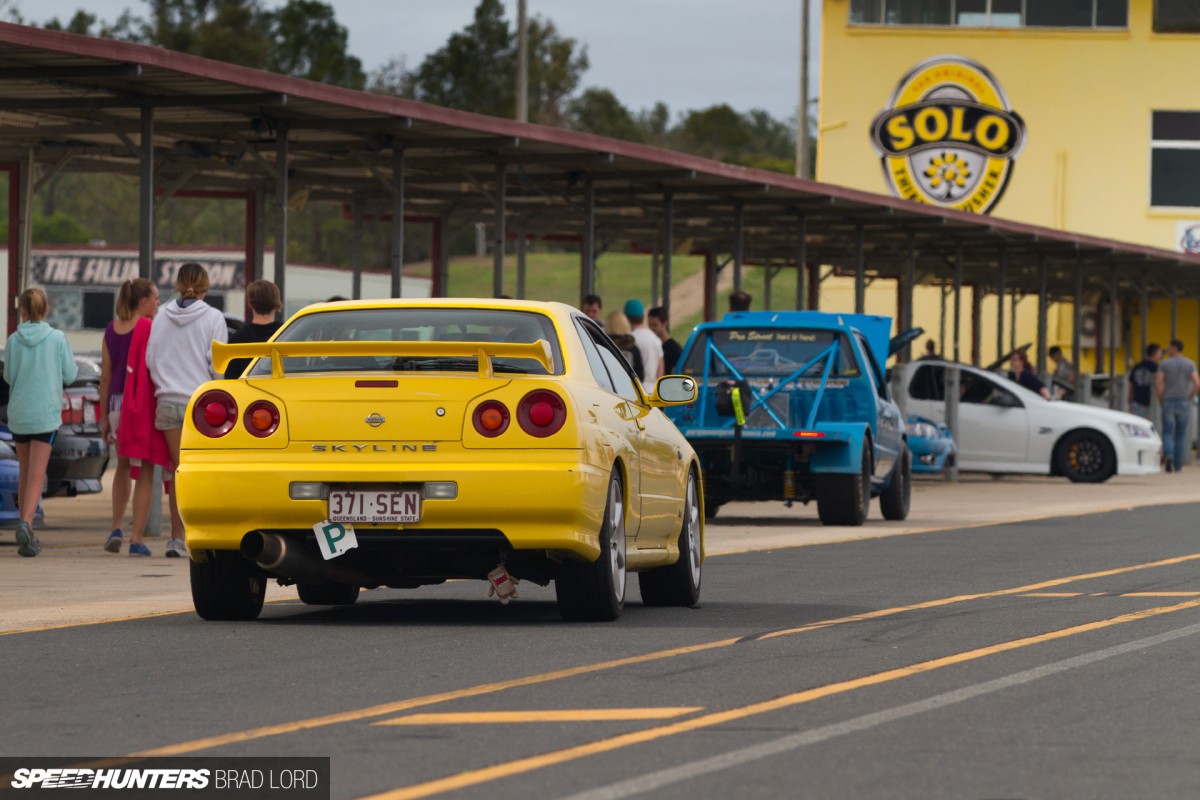 Something I alluded to in my Skylines five ways post from the World Time Attack Challenge in Sydney last month, Nissan's performance icon definitely isn't a rare commodity in this corner of the world. And as you might expect, Circuit & Coffee attracted a bunch of them…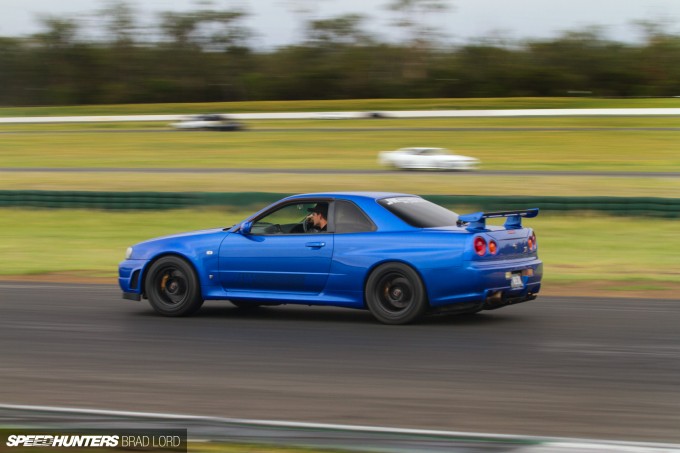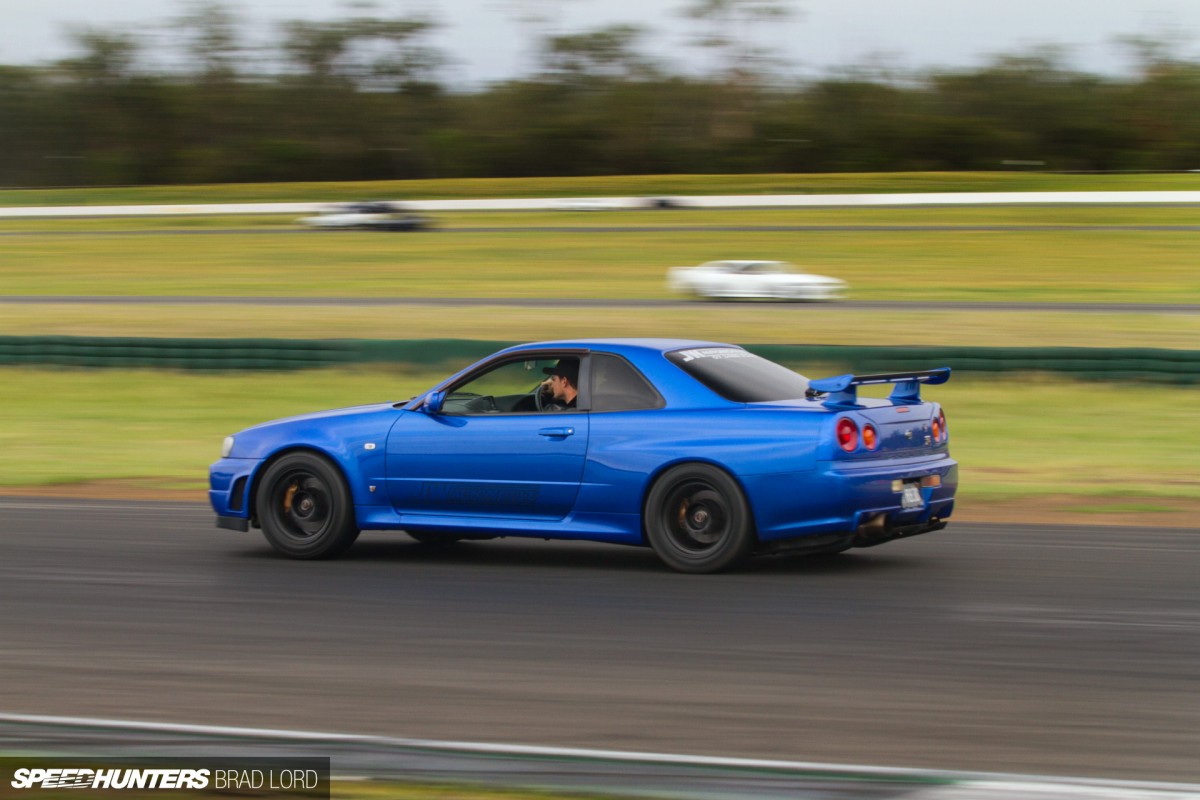 … including a number of GT-Rs in various states of tune.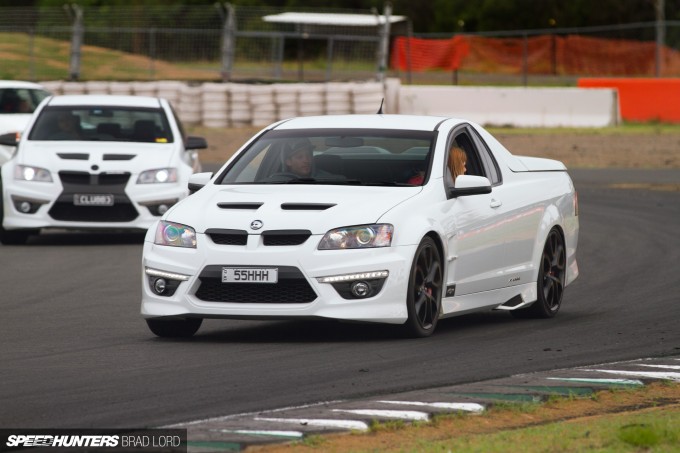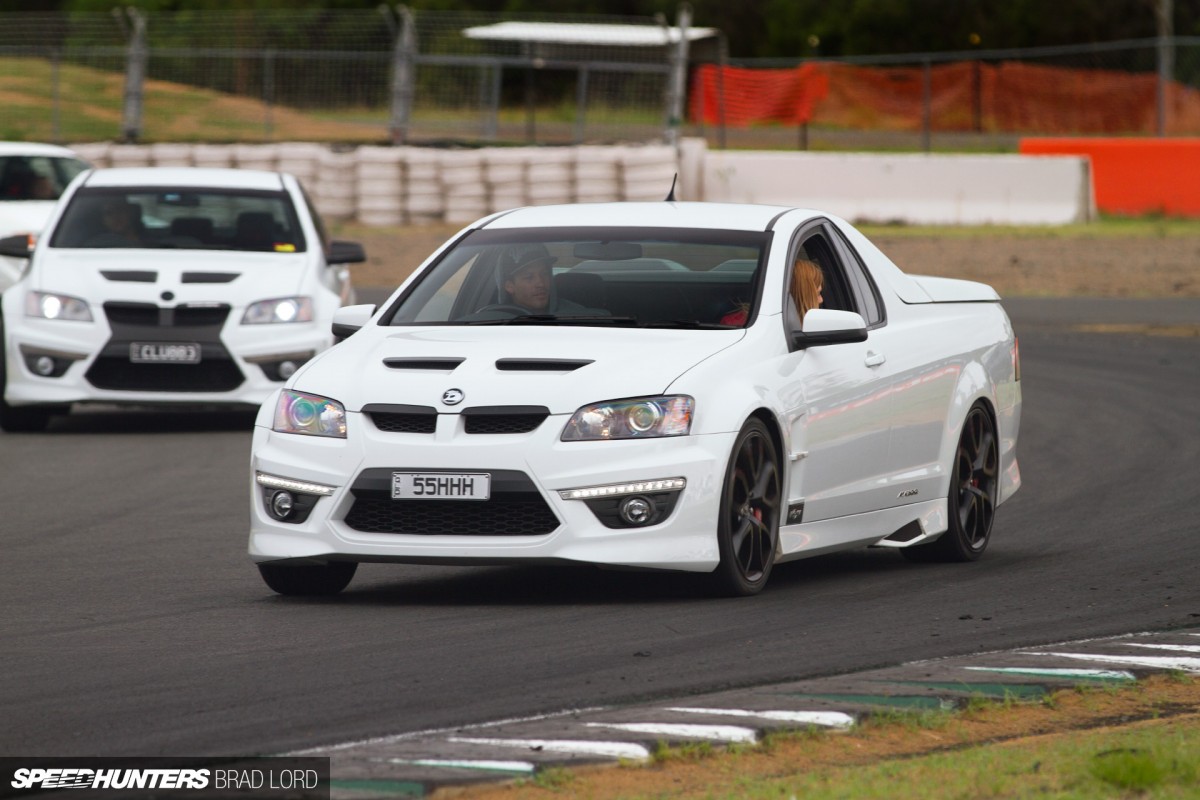 Of course, given that Holden (and HSV) Commodore variants are exclusively manufactured in Australia mostly for the Australasian market, the GM subsidiary has a large and very loyal following within the local car scene.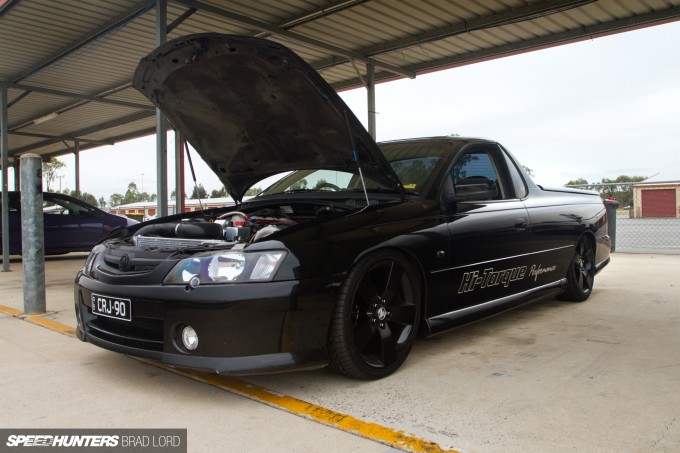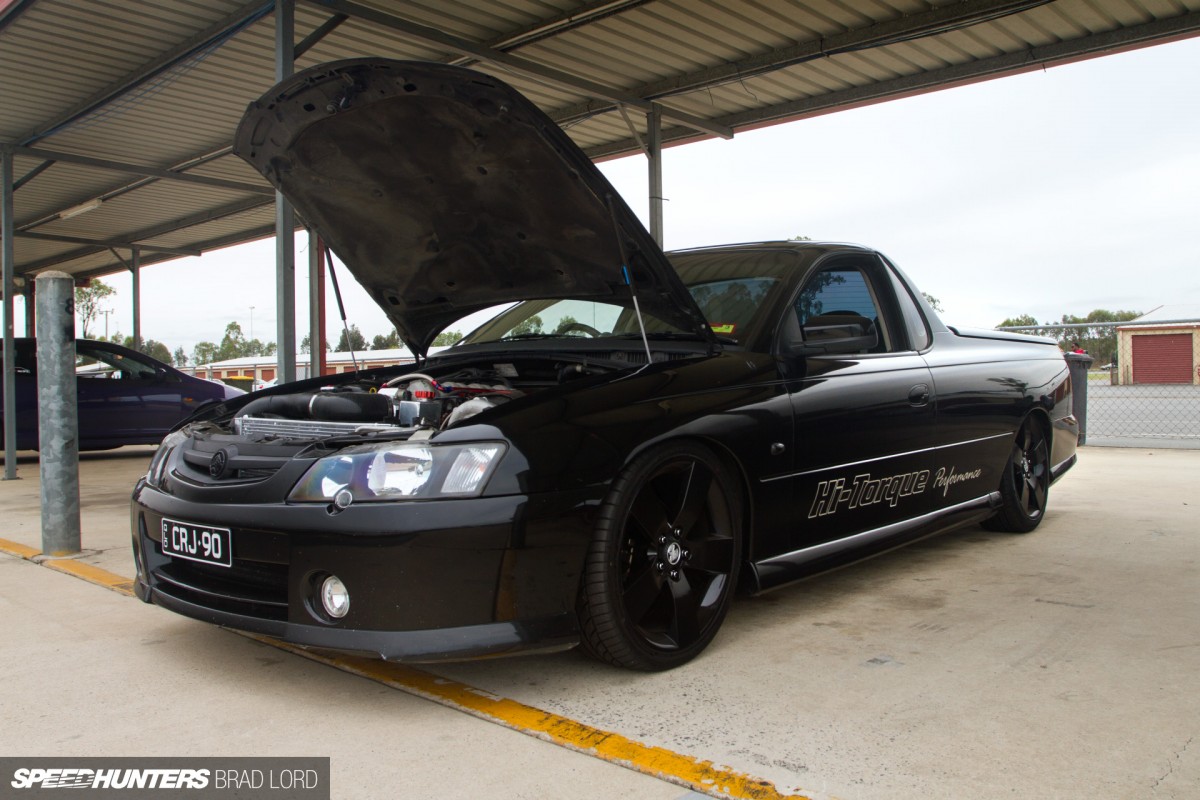 With V8 engines the staple ingredient in Holden's performance offerings, they're ripe for power-increasing modification too.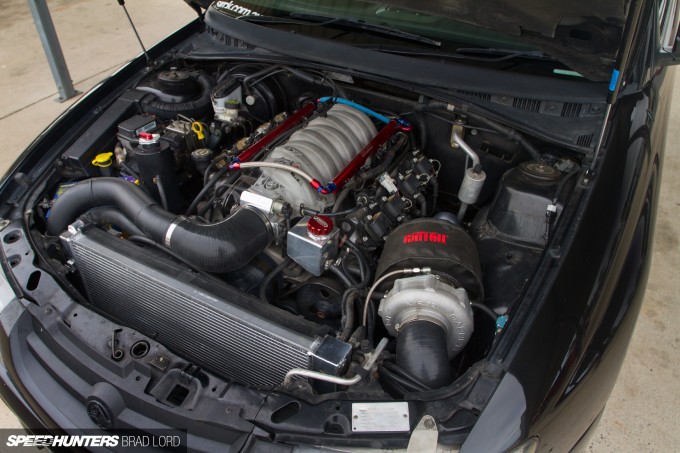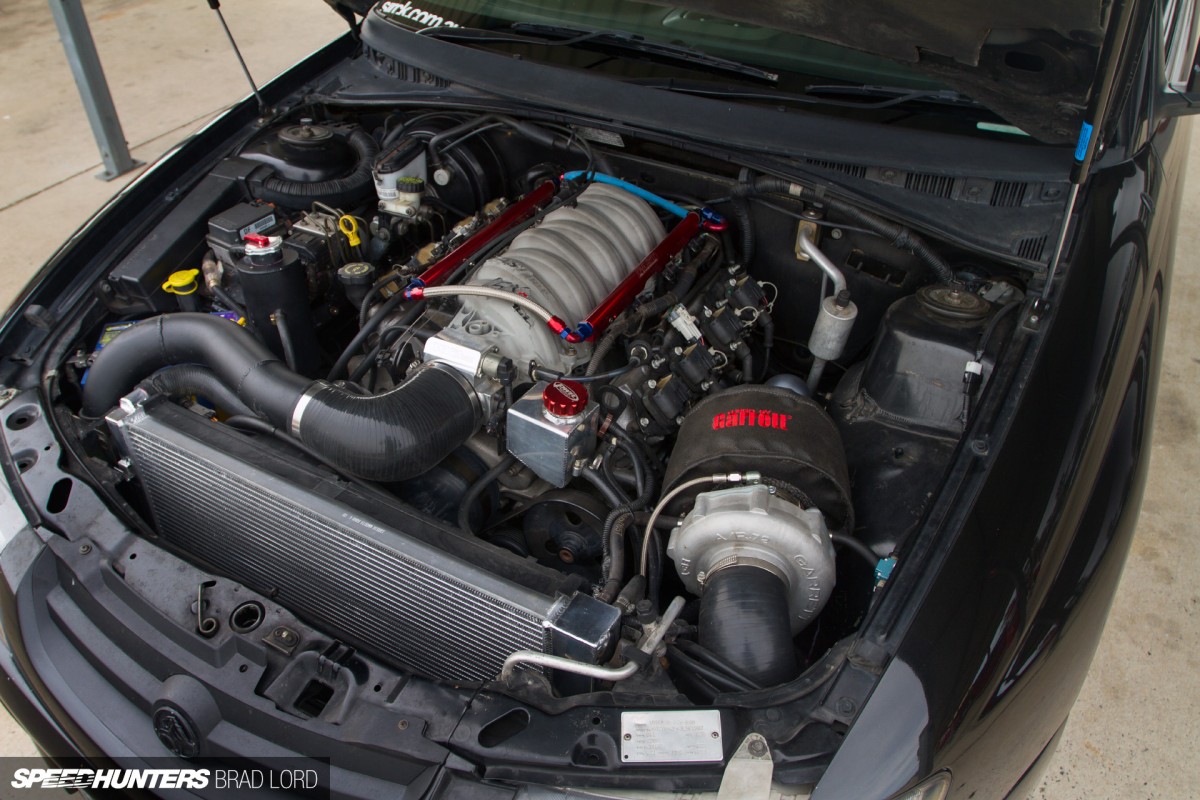 Once upon a time the only form of forced induction you'd be likely to find on a V8 was a supercharger, but how things have changed. Hi-Torque Performance – the Queensland workshop behind this example – is one company well-versed in the art of high horsepower turbo Holden builds.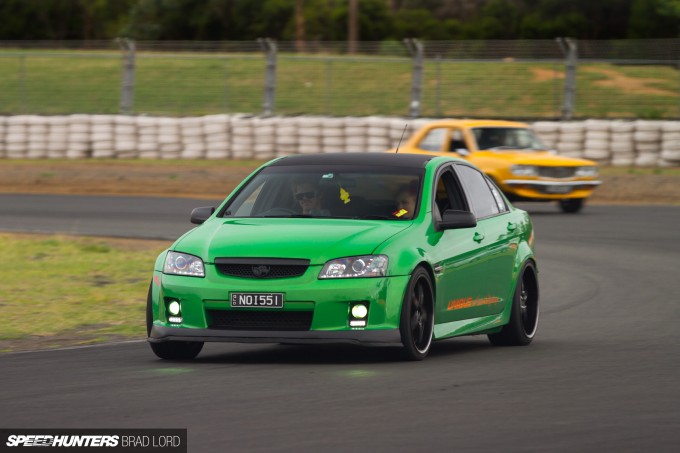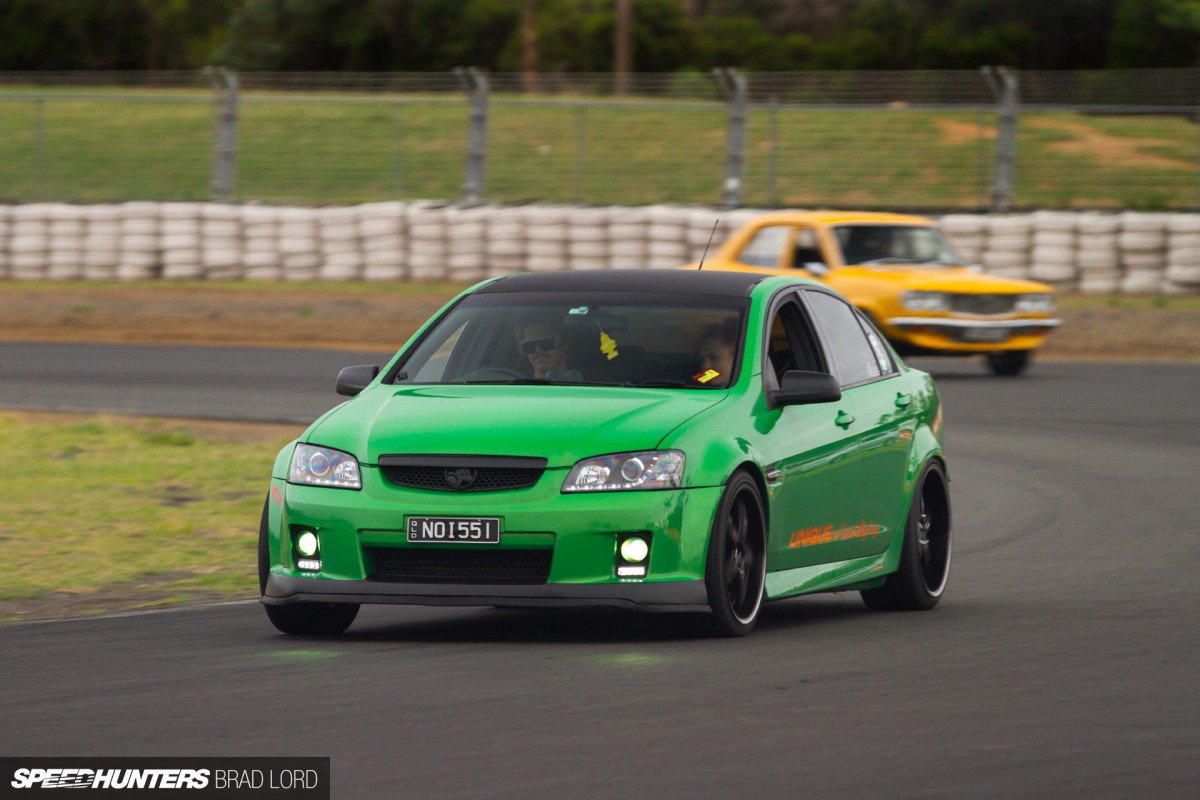 At an event like this, it doesn't matter if you have 1000hp, or just 10 percent of that – Downshift Circuit & Coffee is all about having a good time with other like-minded sorts.
Sunday fun day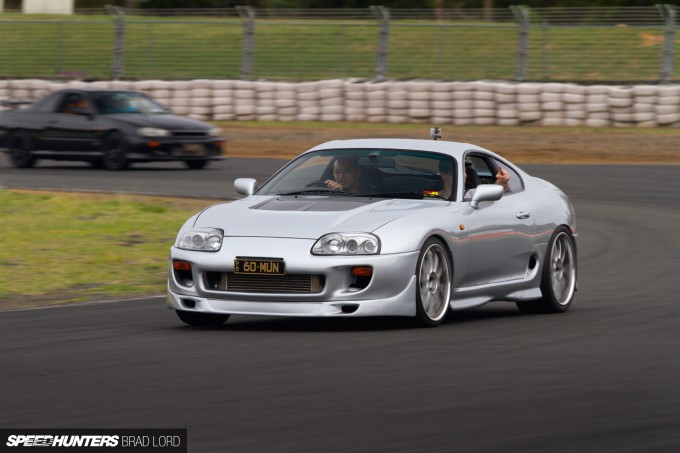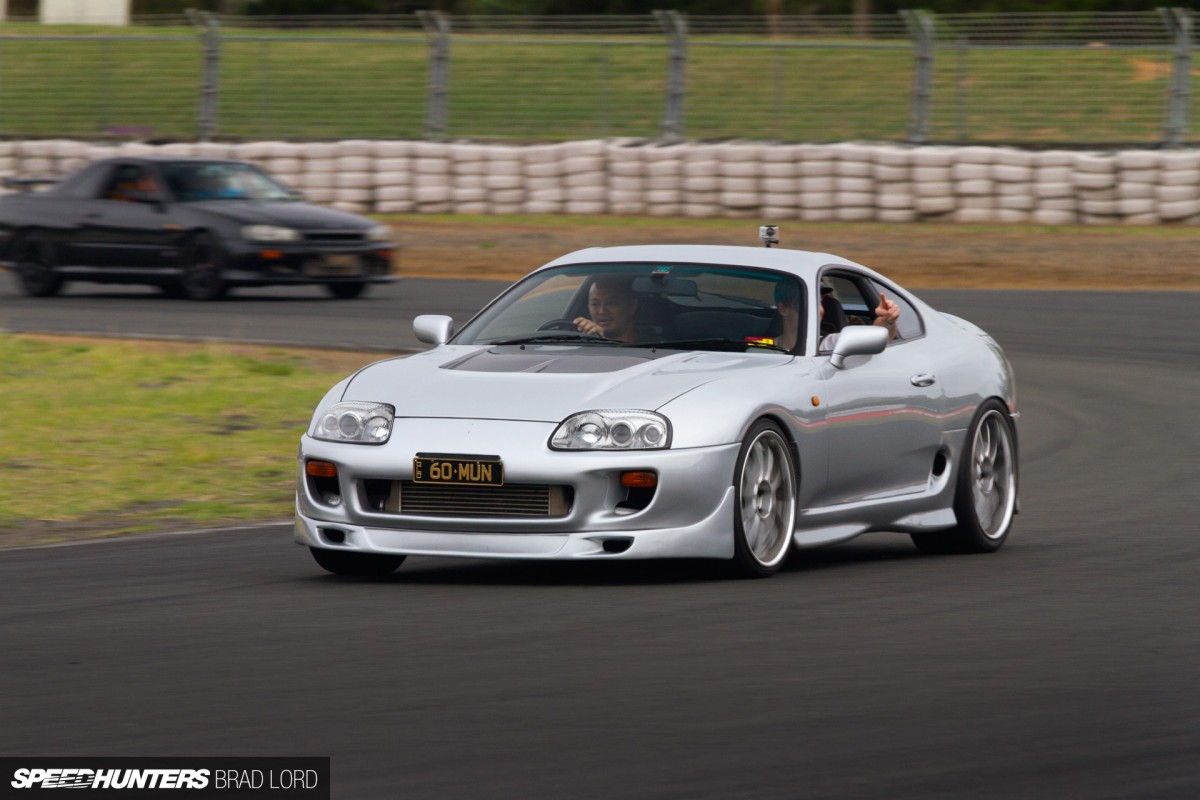 Although the event felt like it was over before it really began, you could essentially stay out on the track for the full session if you desired.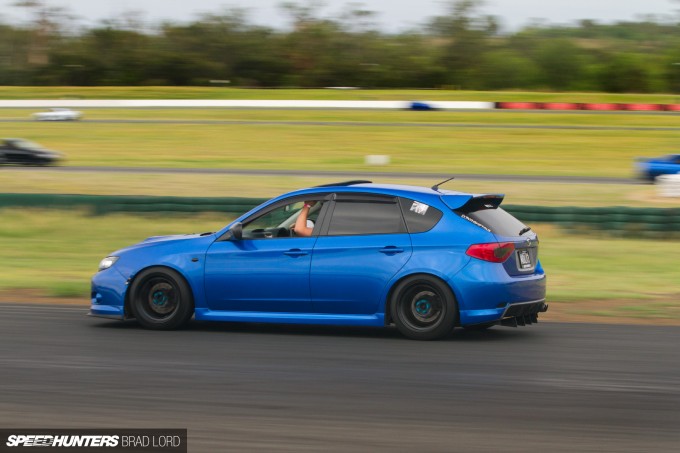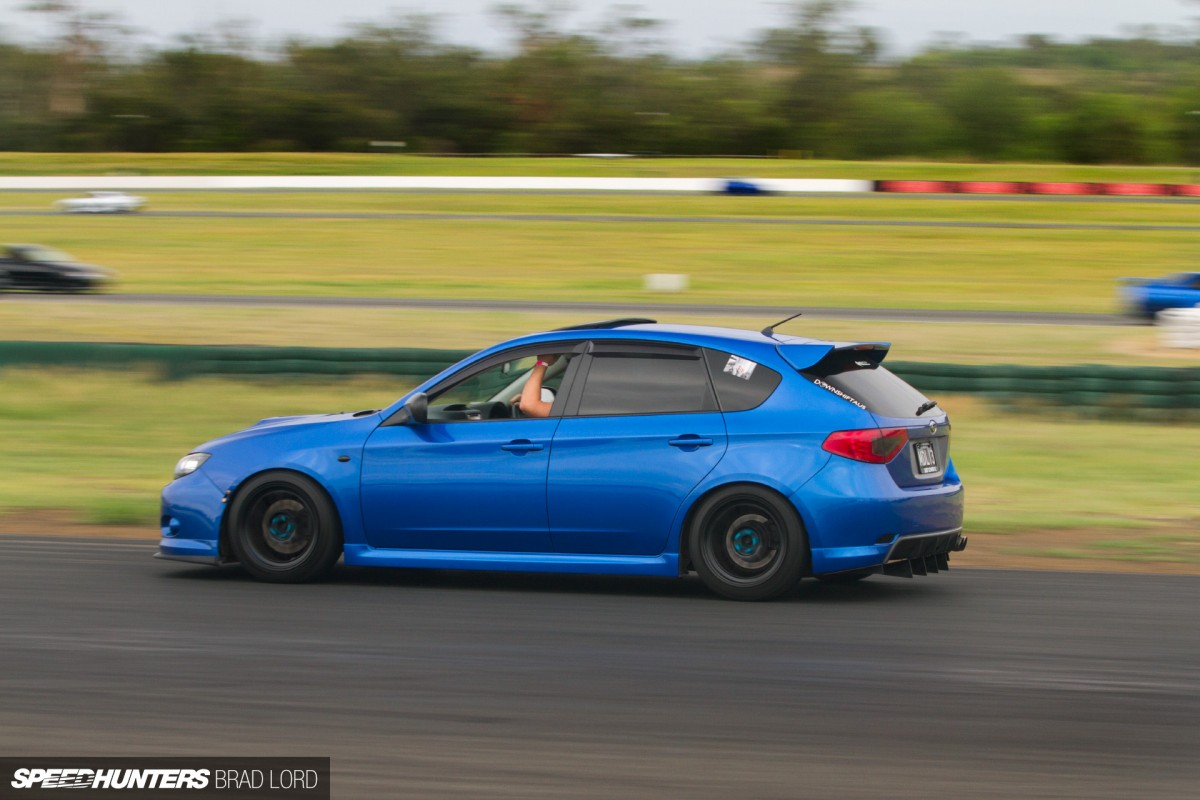 And that meant a lot of laps for those who were keen enough, those that didn't run out of gas, and those that ran without mechanical malfunction.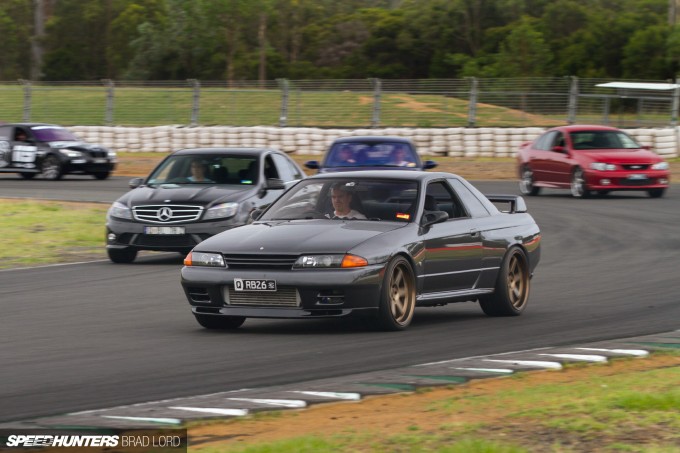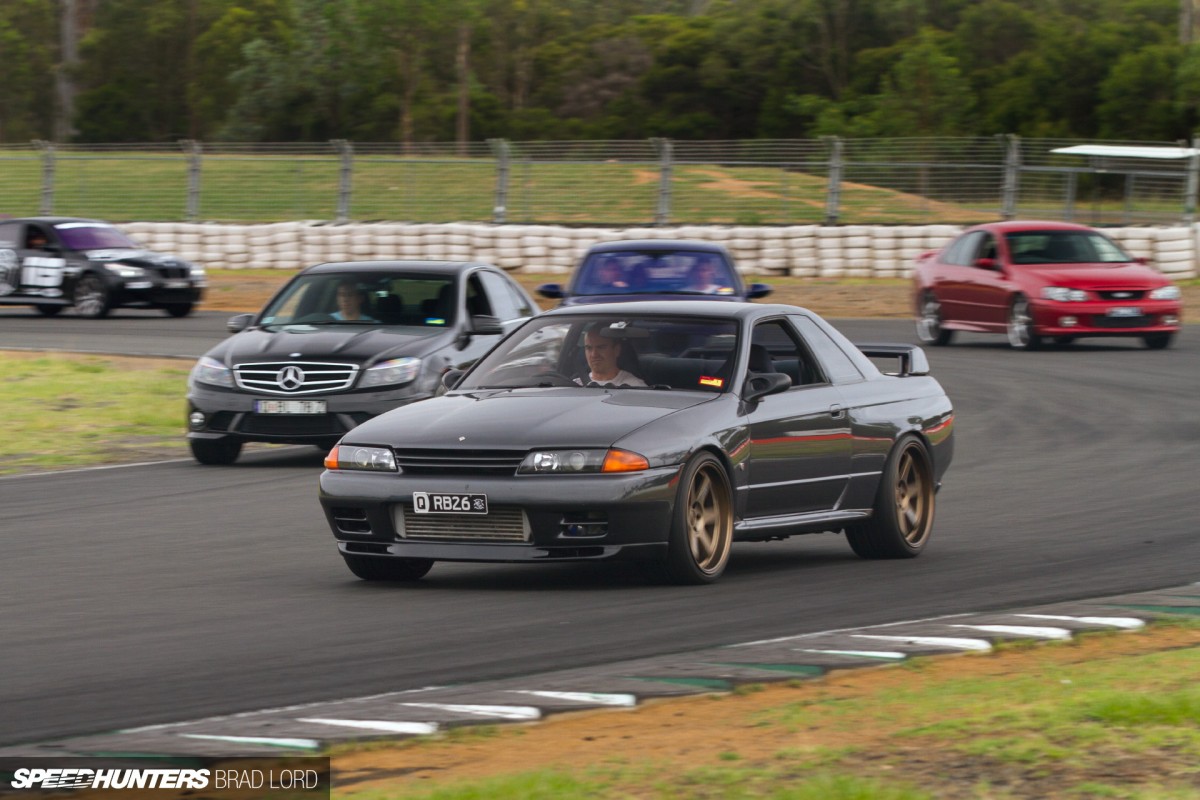 With so many cars out on the track at once, you'd expect it to get quite crowded, but surprisingly enough, no one seemed to get in each other's way.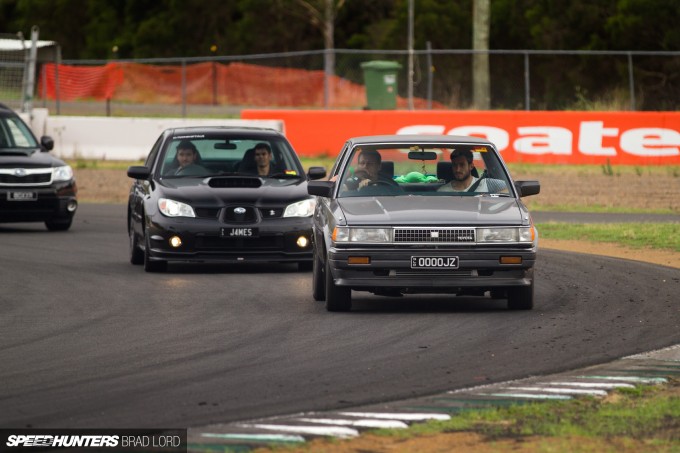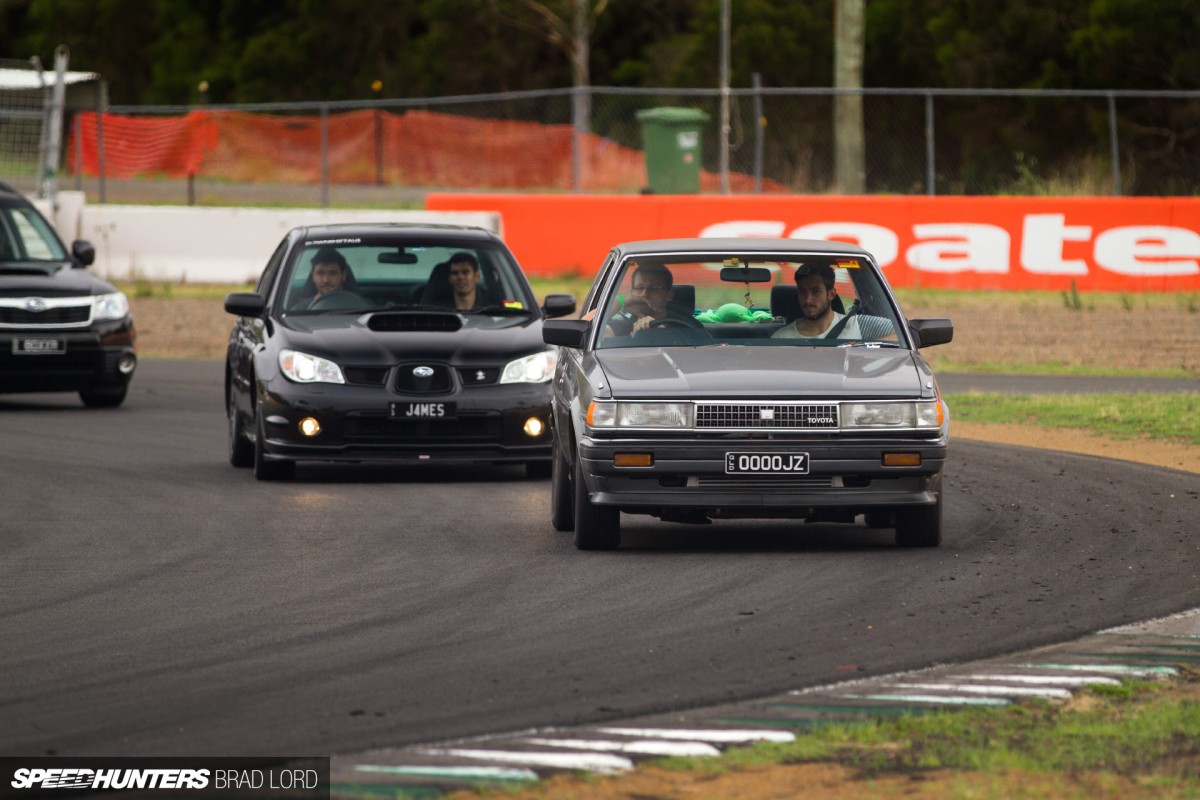 In fact, some cars even pulled over to the side and drove slowly to let others passs. Although, in the case of this Toyota Cressida, I get the feeling it was more to do with finding an unsuspecting victim to prey upon. That is, if the licence plate didn't give the game away.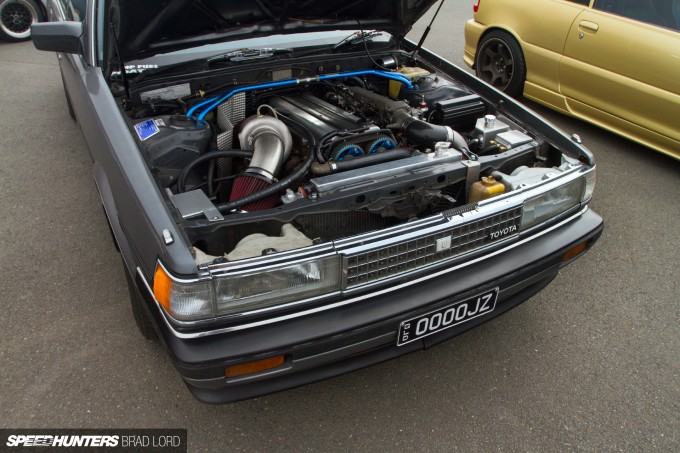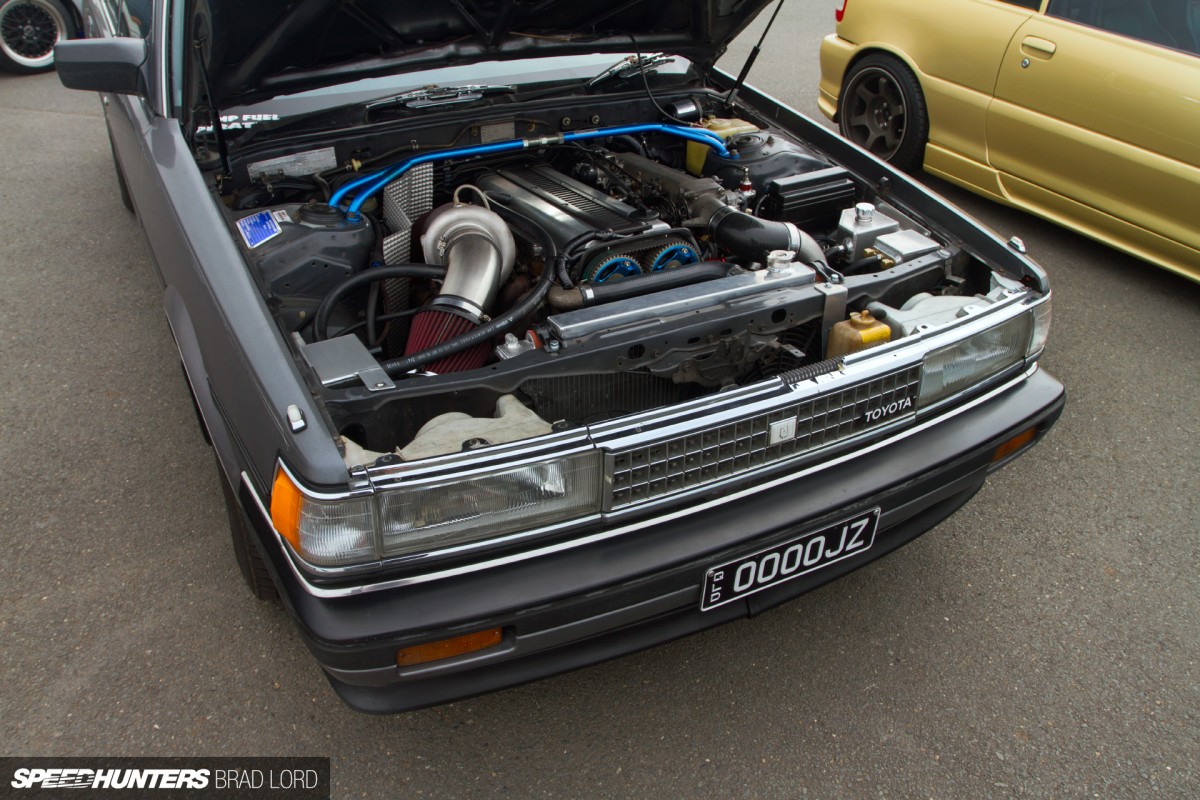 The Cressida 1JZ swap seems to be really popular in Australia, and this one looked especially tough with a big single turbo conversion. The ultimate sleeper?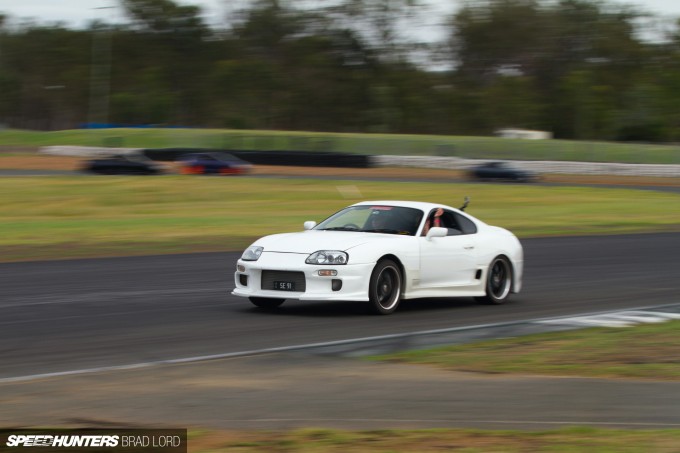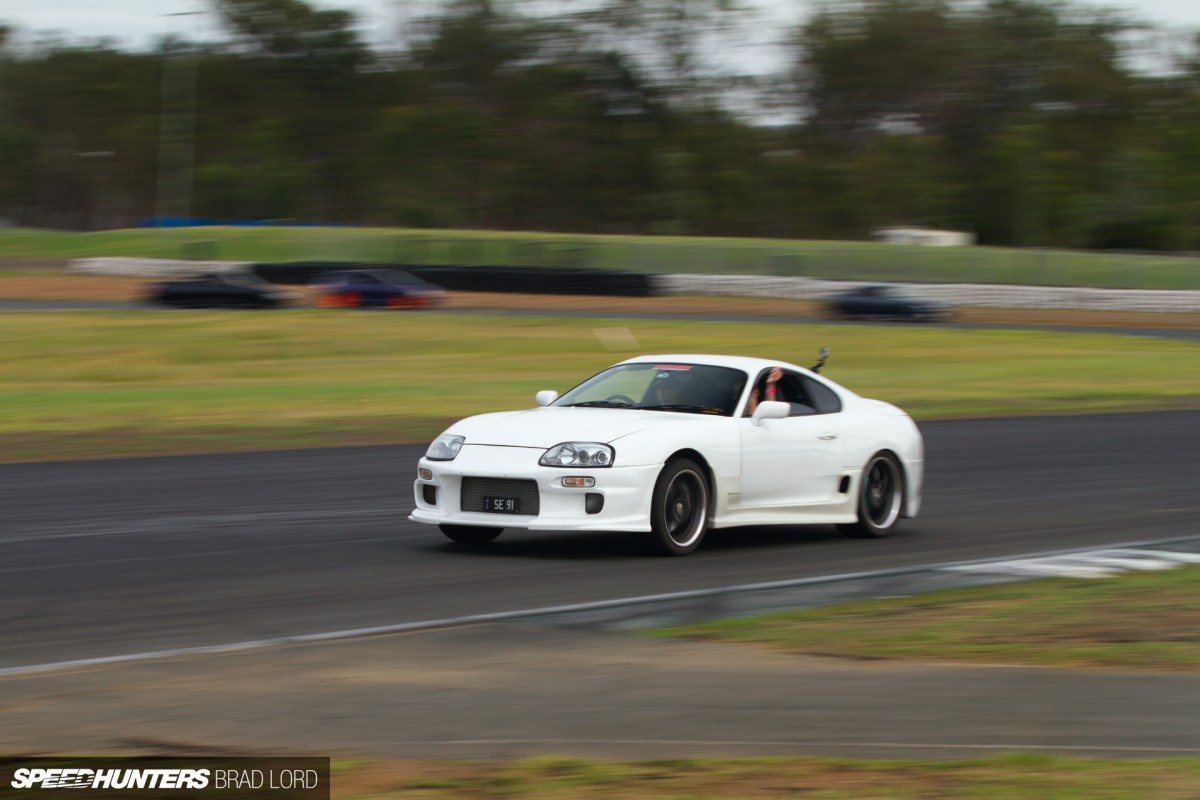 It's really easy to see the appeal of Circuit & Coffee, and why these events sell out so quickly. I can't really think of a better way to spend an early Sunday morning.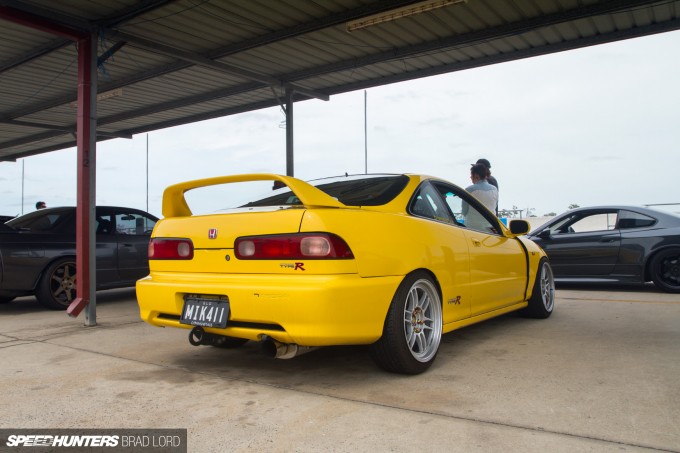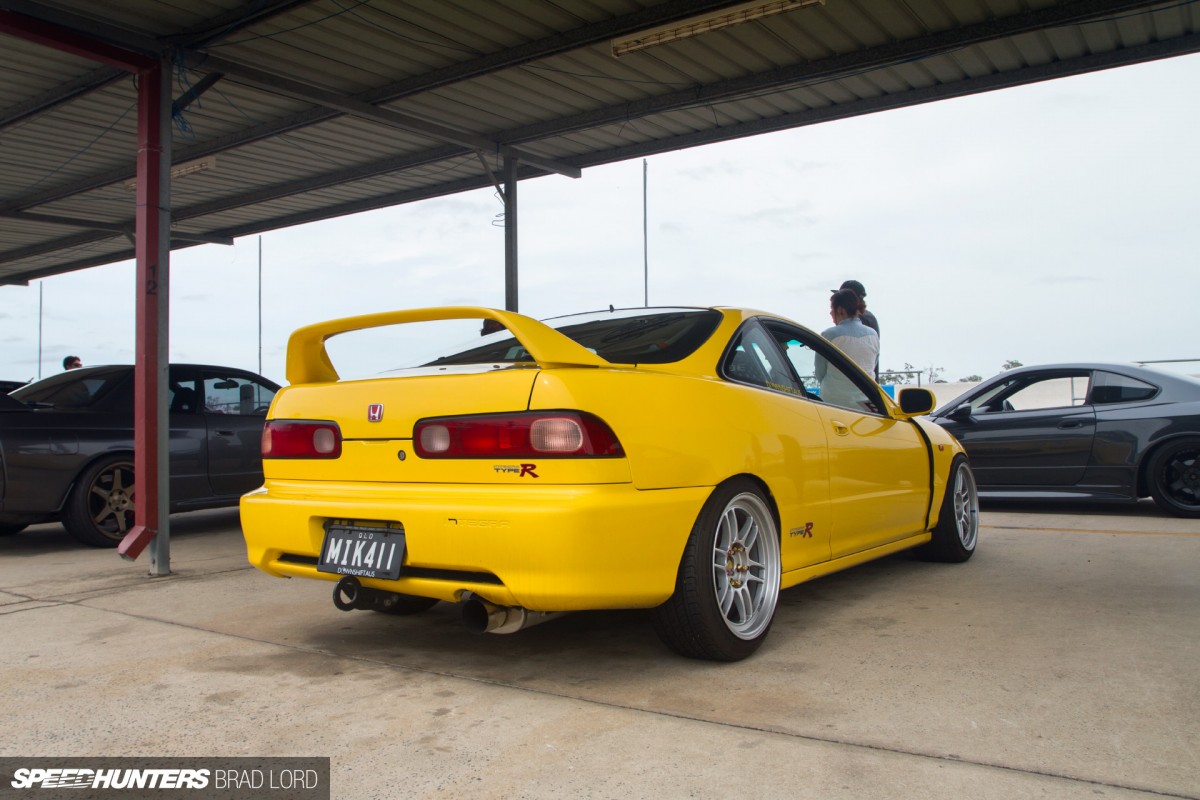 Once the track closed at 8am sharp, the paddock area around the facility became an impromptu show ground, and people either hung around their cars and talked, or headed into the cafe for a good old-fashioned breakfast fry up.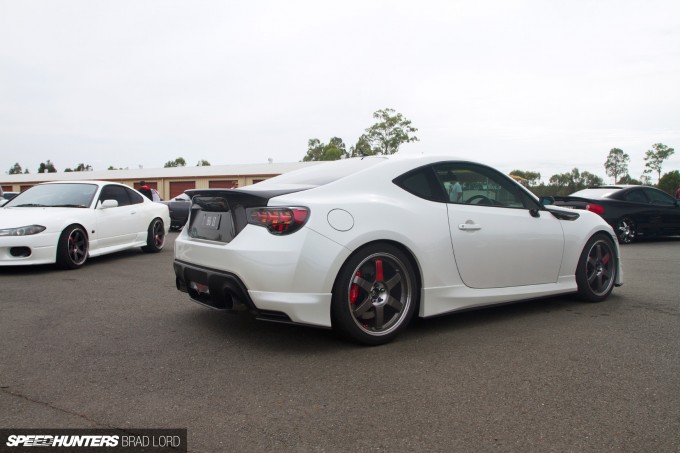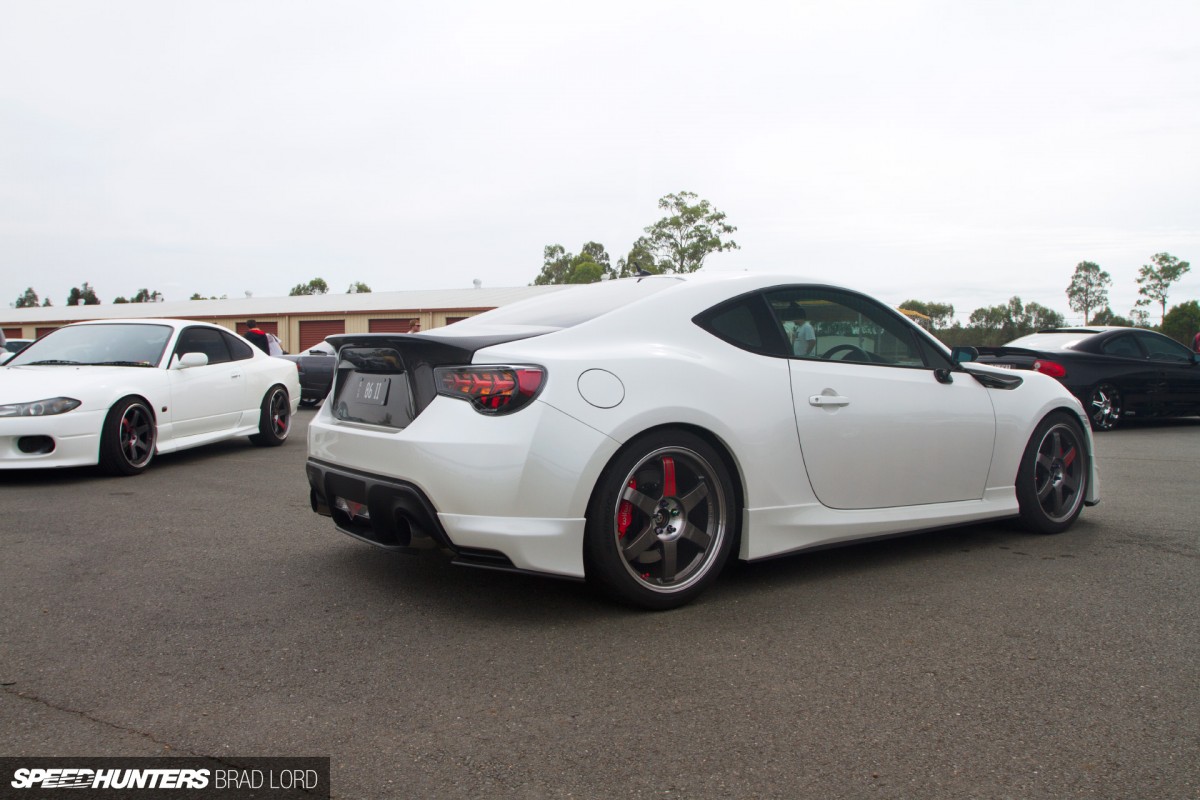 For me, it was an opportunity to check out some of the cars that had been circulating during the morning, including this very cool Toyota 86 which featured some tasteful body mods and RAYS Volk Racing TE37 Super Lap edition wheels.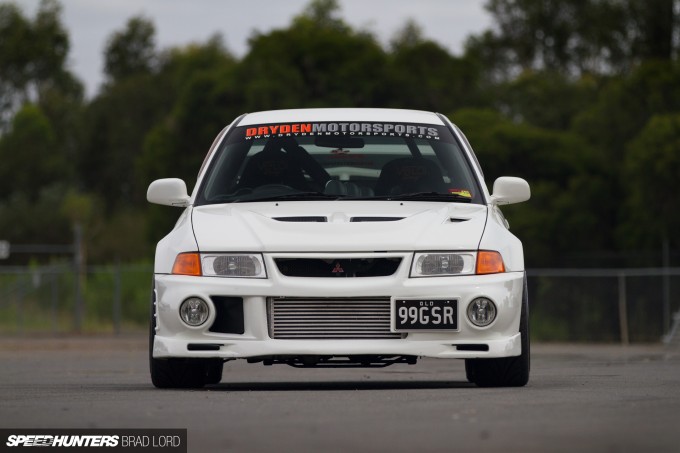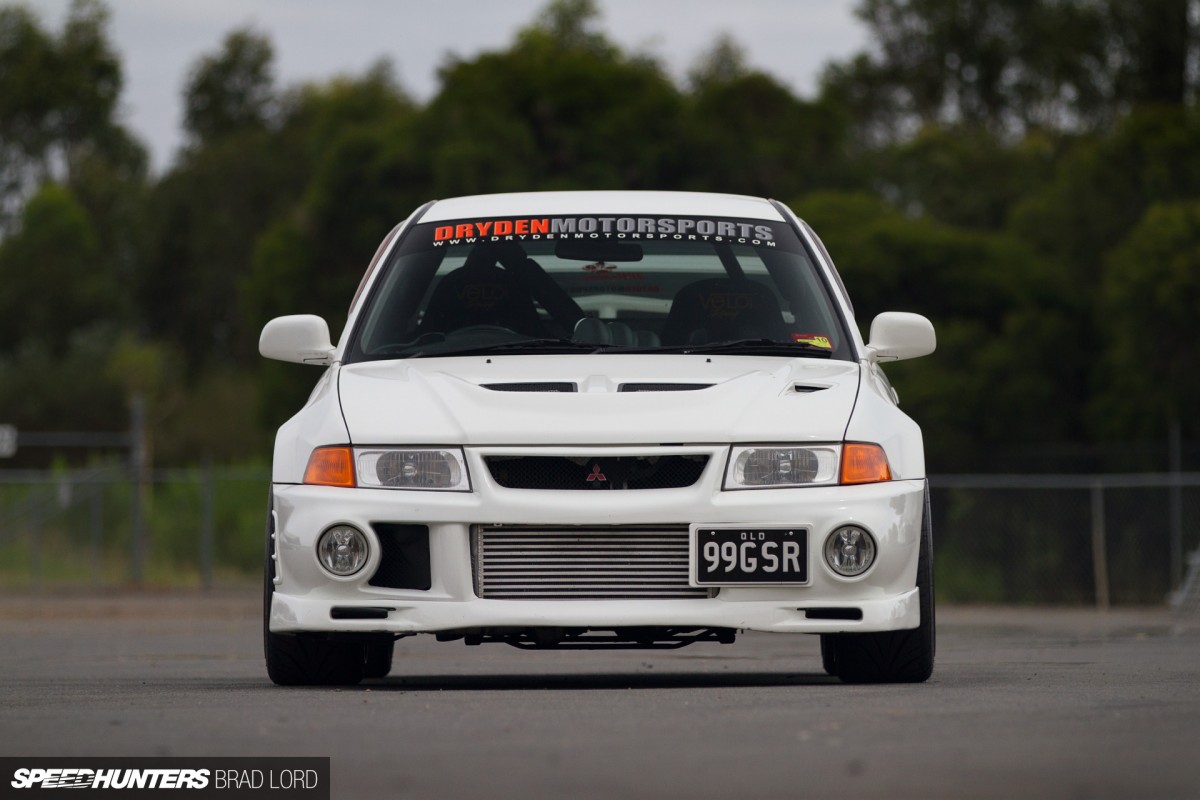 I also managed to take a closer look at one of the more impressive street car builds that showed up – the Dryden Motorsport Lancer Evolution VI. More on this car at a later time…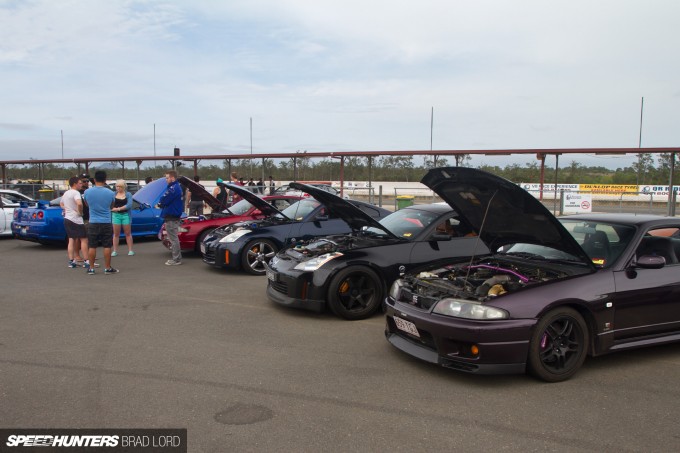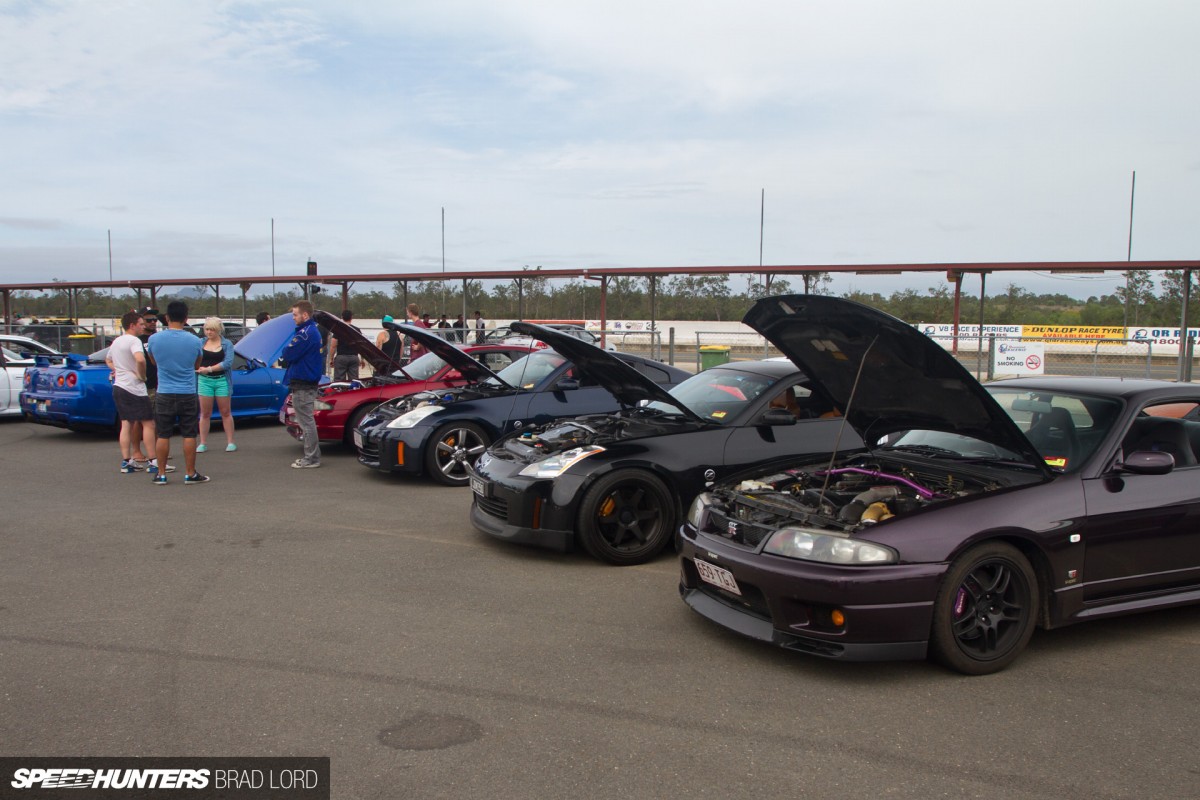 As for the Downshift crew, they'll be doing it all over at Queensland Raceway next month, as I'm sure they will be for many more months to come.