Different strokes
An automotive icon since its very first iteration, the Nissan Skyline needs no introduction in these circles. The love is particularly strong in Australia, so while we were Speedhunting at the Yokohama World Time Attack Challenge in Sydney last weekend, we thought it would be a good opportunity for a spotlight-o-rama dedicated to one of Japan's most revered performance machines – and in particular those of R31 and R32 variant.
I'm going to kick things off with a bang, or more specifically a drift-prepped street car that screams for attention via a series of unique styling cues.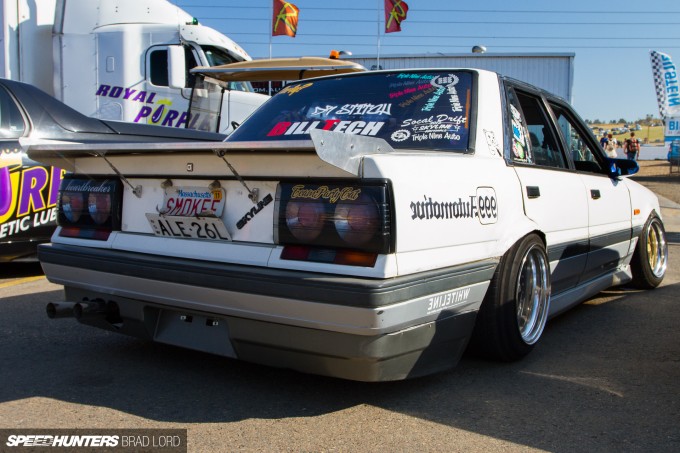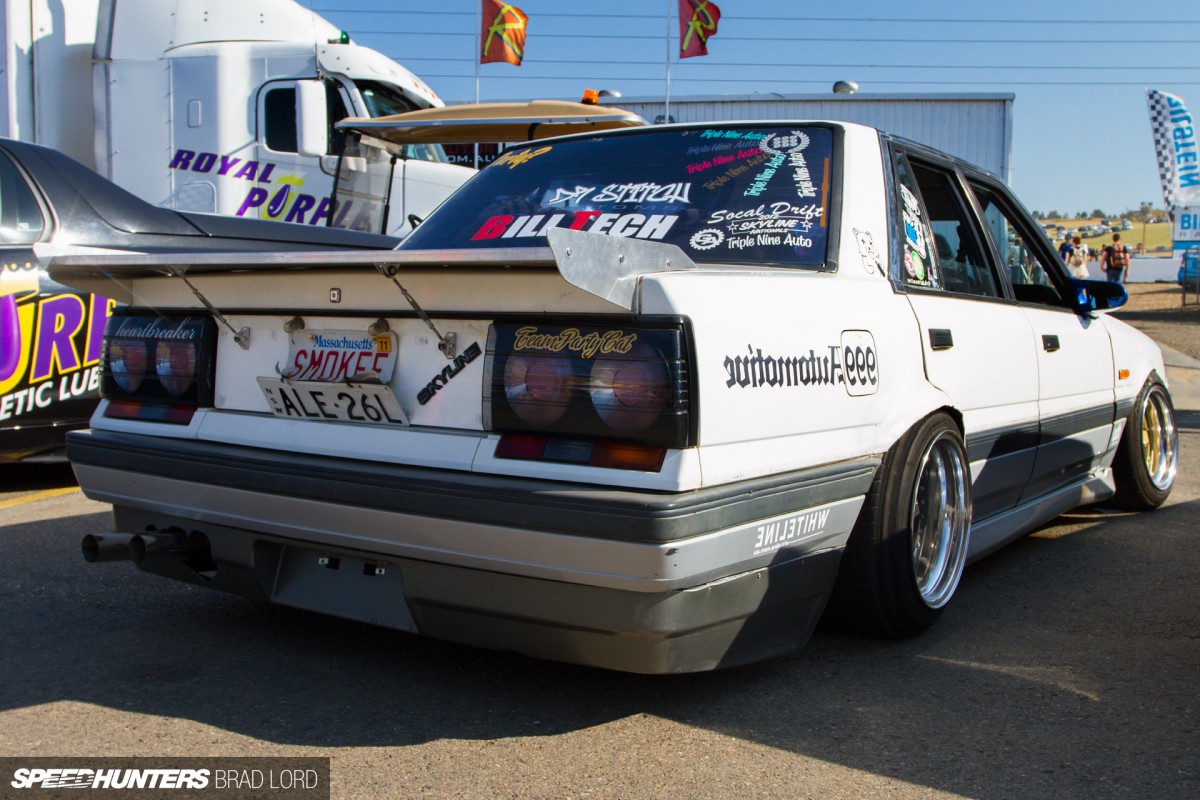 The R31's oh-so-'80s box shape very much suits a super low stance, something you could definitely say has been achieved here. The alloy drag wing and mismatched exhaust pipe lengths are neat touches.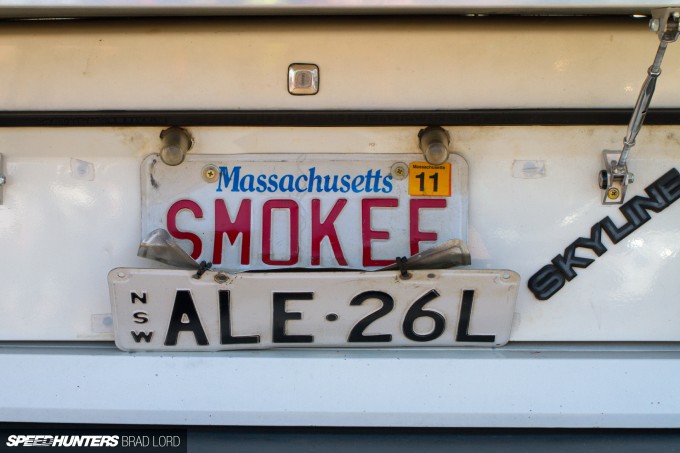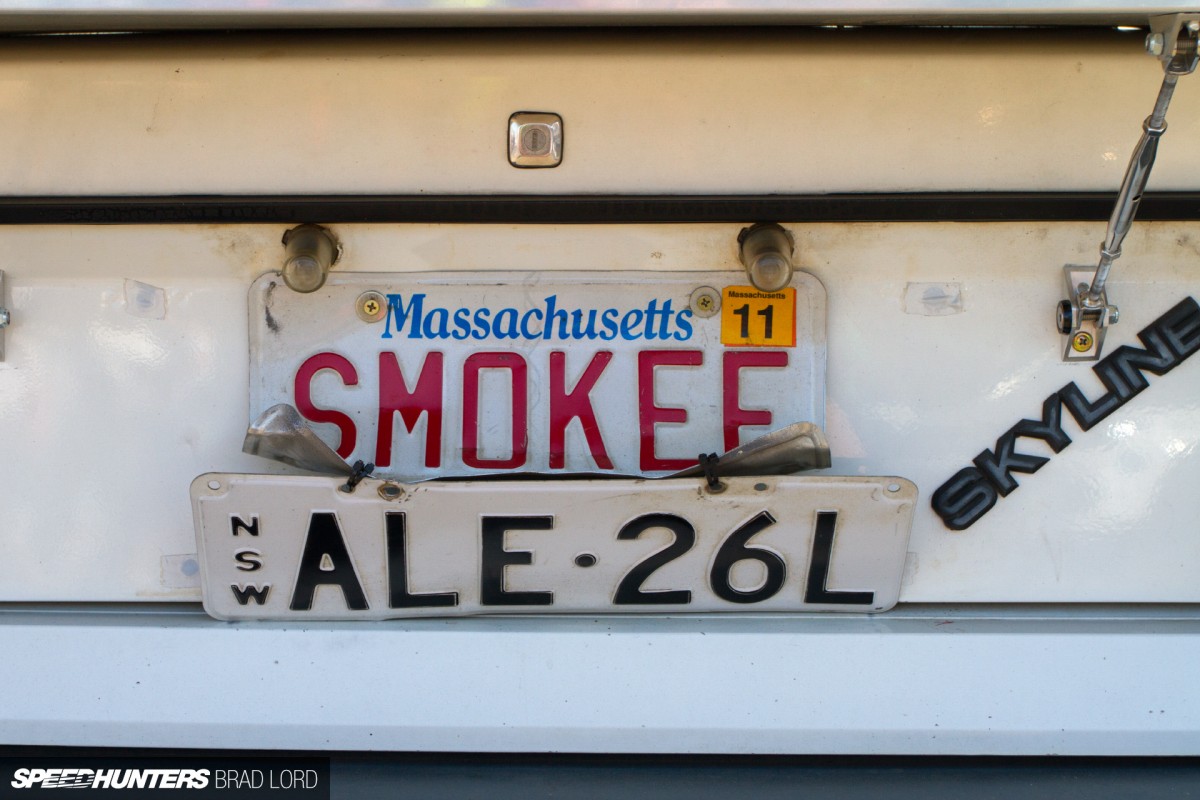 Whether you love this sort of approach, or loathe it, I don't think there's any questioning the statement that's been made by the car's American-born owner.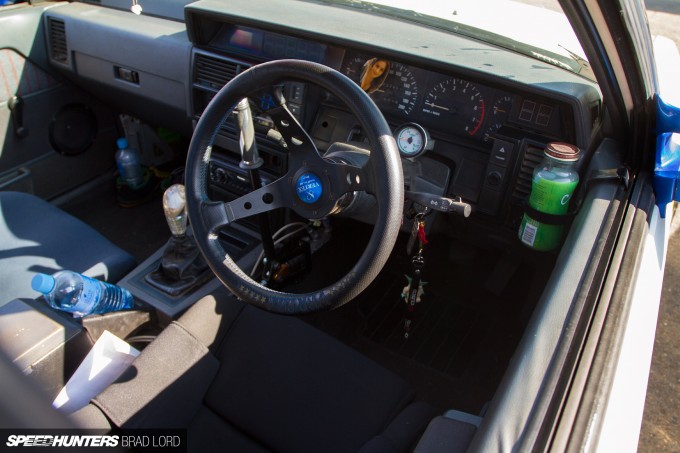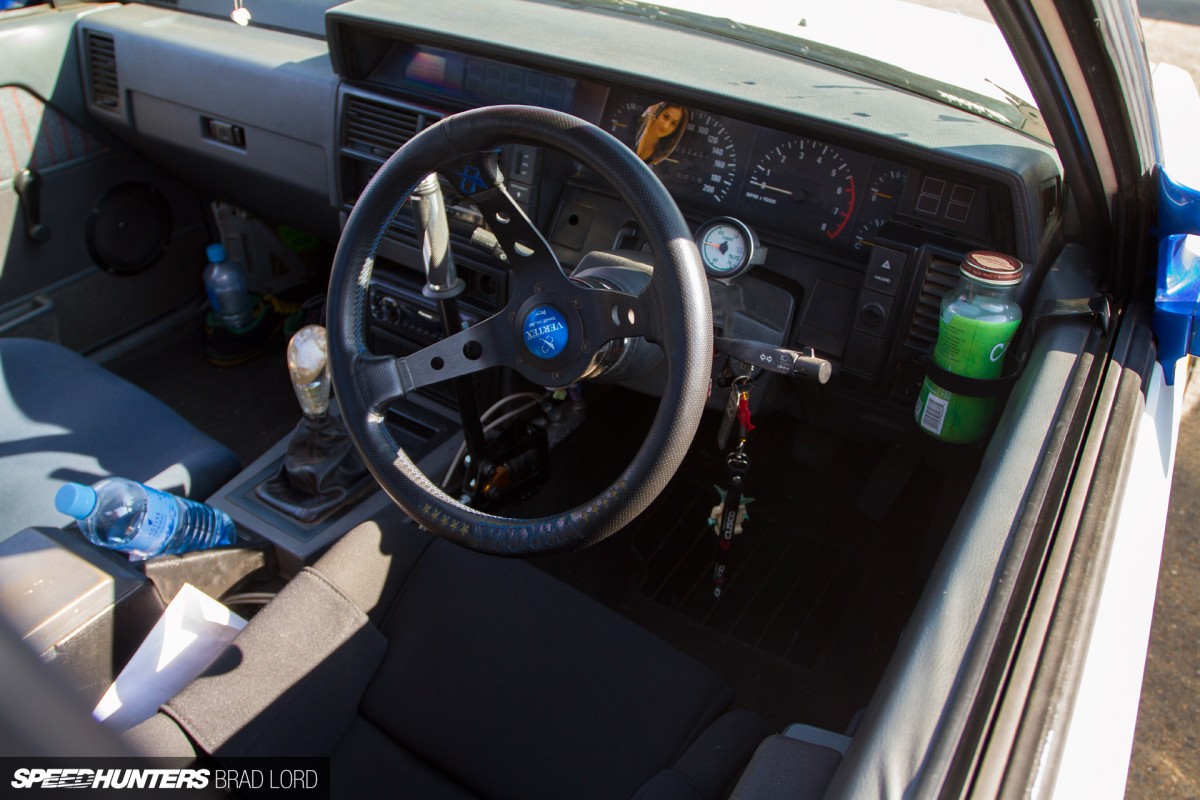 I kind of expected to find a foot-long shift knob protruding from the centre console, but given its outward appearance, the R31's interior space is relatively tame by comparision. Still, there's all the essentials for drifting, including a deep-dished Vertex 10 Star steering wheel and a hydraulic hand/e-brake.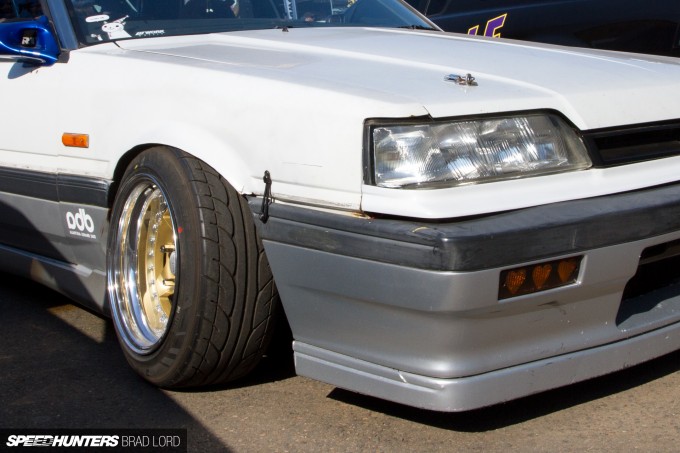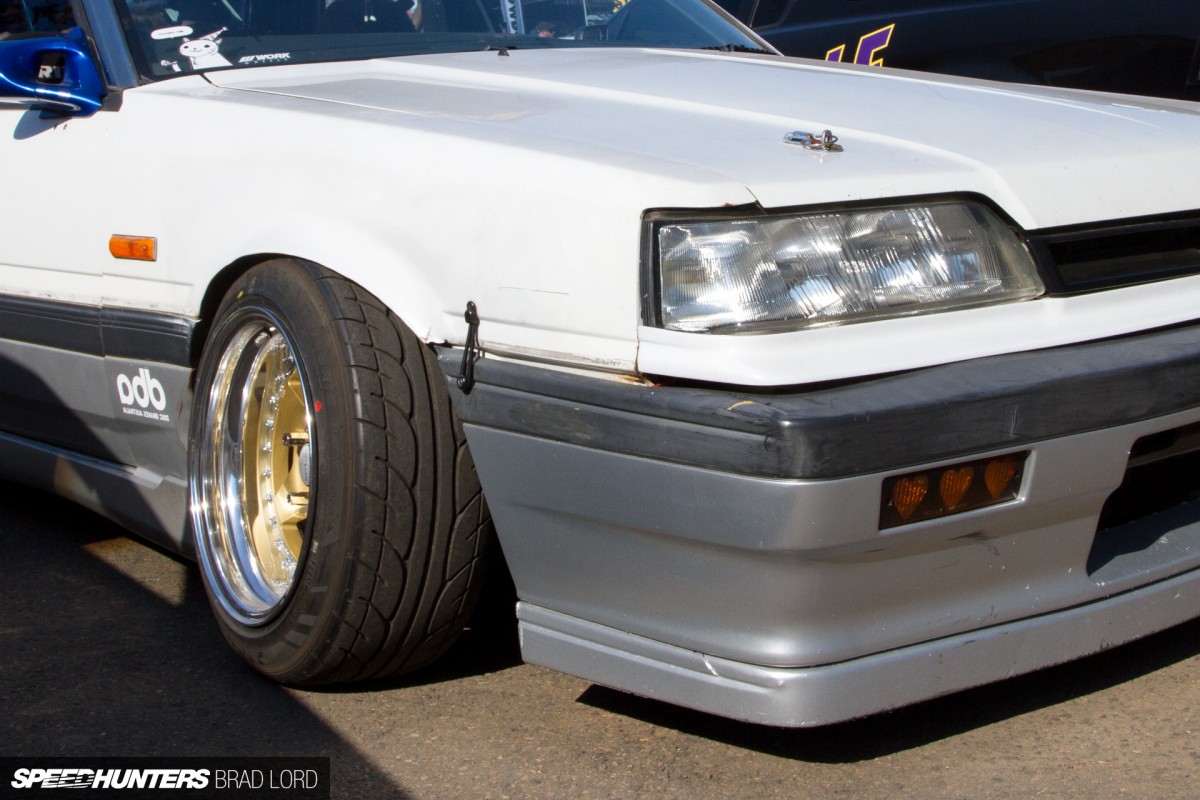 The defining feature however has to be the wheels. Not only was the Skyline shod with 15-inch-times-wide Work Meister CR-01s which are cool enough in their own right, but at each corner they featured a different factory colour combination.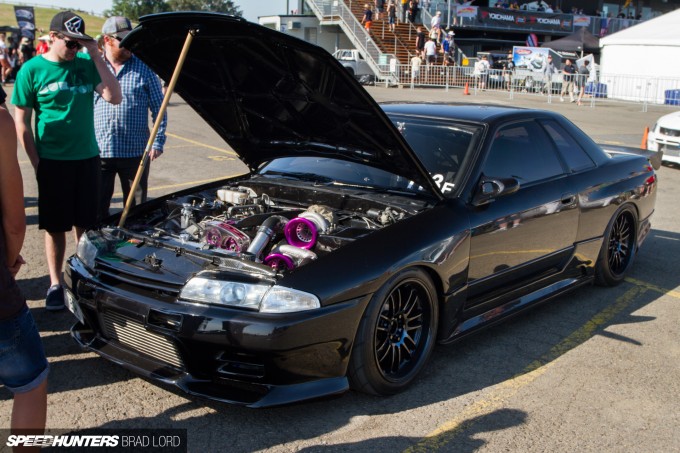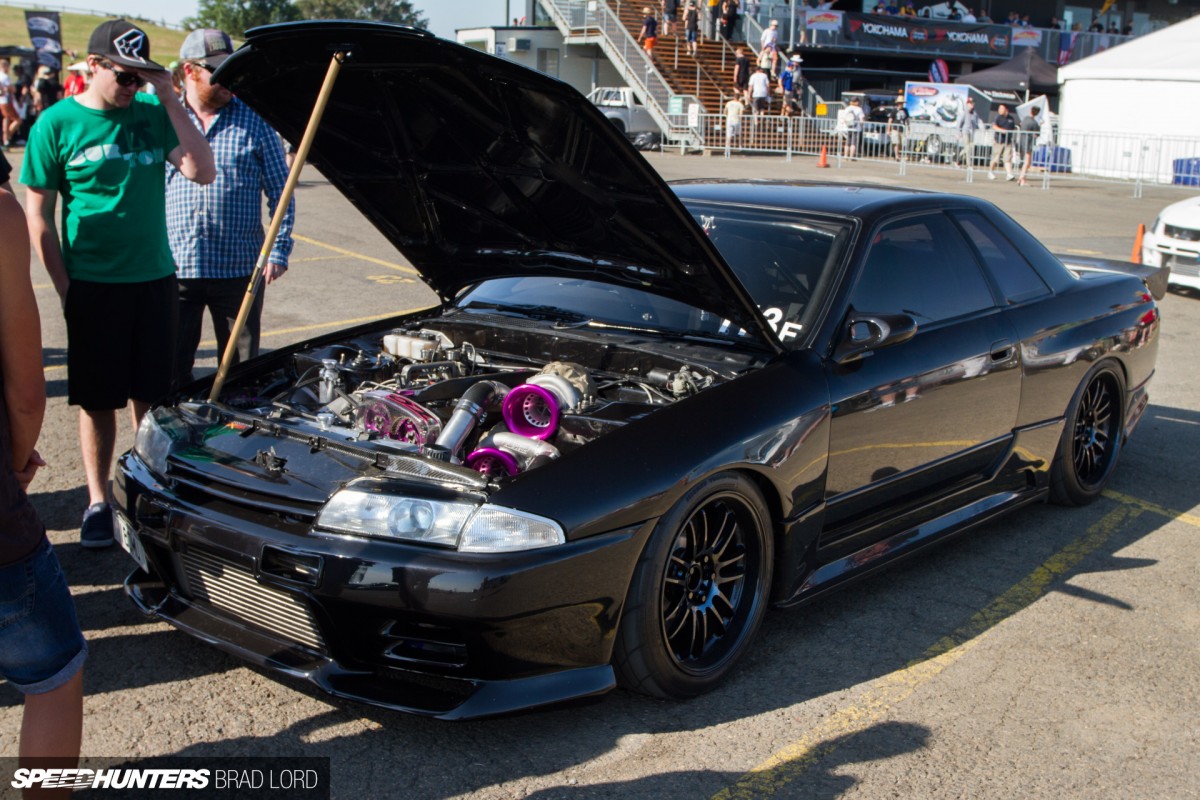 Australia is home to some potent GT-Rs, but as far as Skyline street cars go, the 101 Motorsport machine that placed second in the Turbosmart Flying 500 component of the WTAC must surely be right up there with the quickest.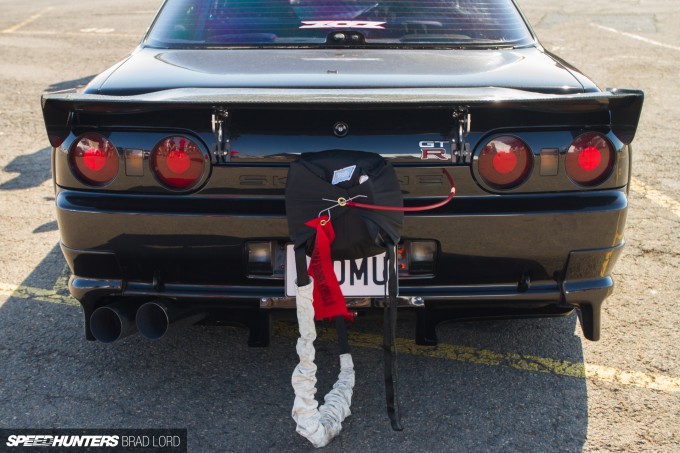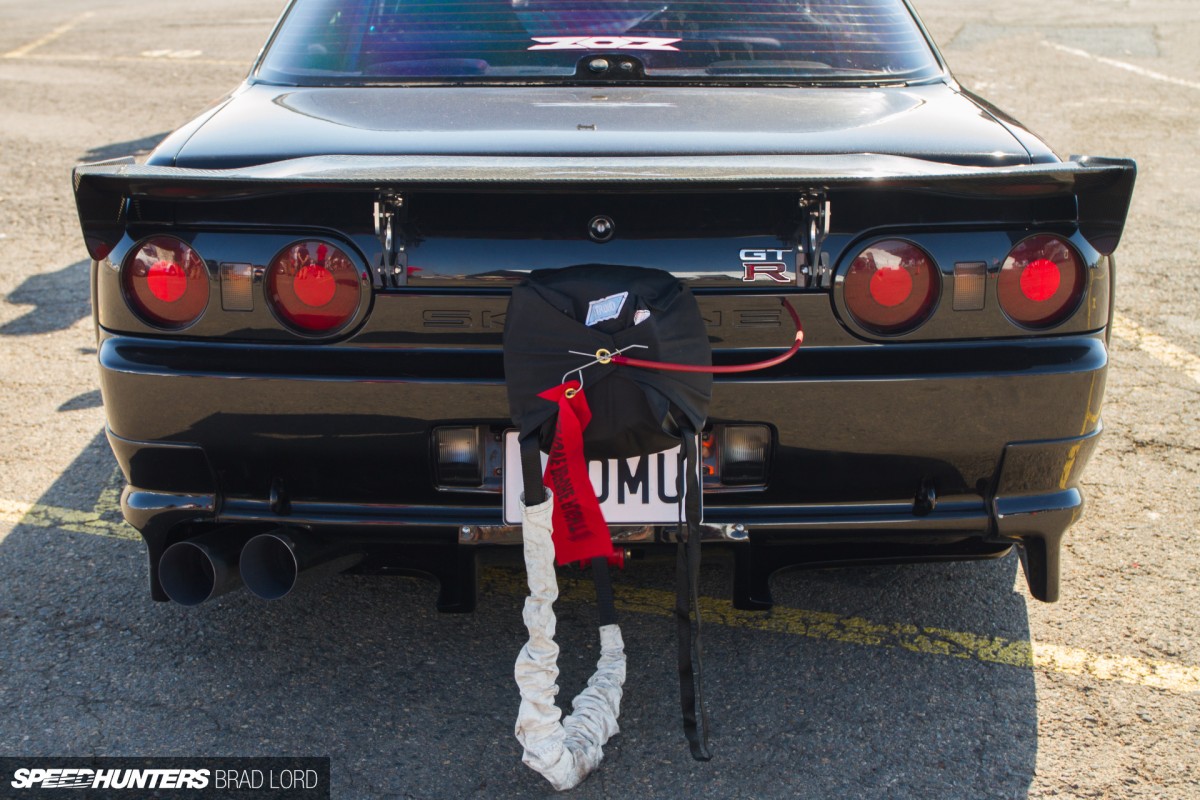 If you hadn't already noticed, this R32 GT-R makes its intentions very clear. I'm not sure if it gets much cooler than a parachute-equipped street car.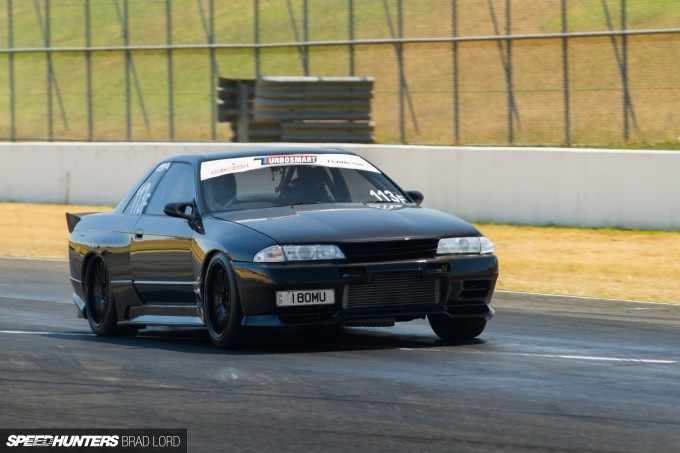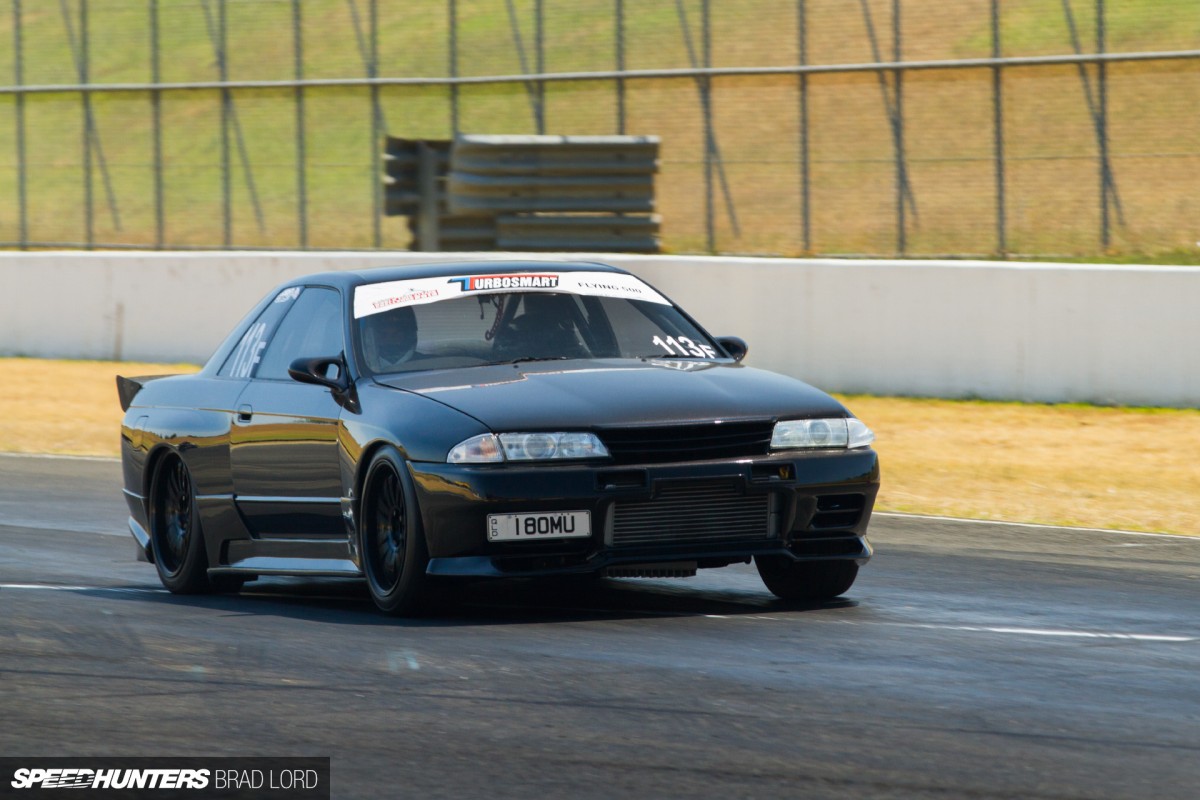 Through no fault of the owner, 'I BOM U' was only given one crack at the track during the Flying 500's main event on Saturday, but in the short space of Sydney Motorsport Park's front straight, the sinister-looking machine still managed 248km/h. That's some seriously quick acceleration.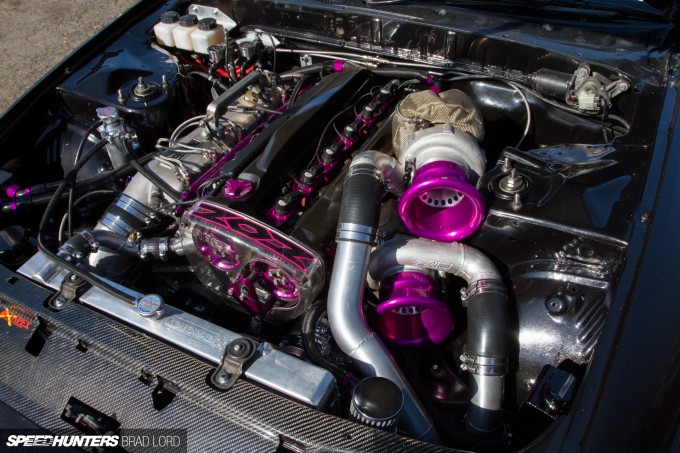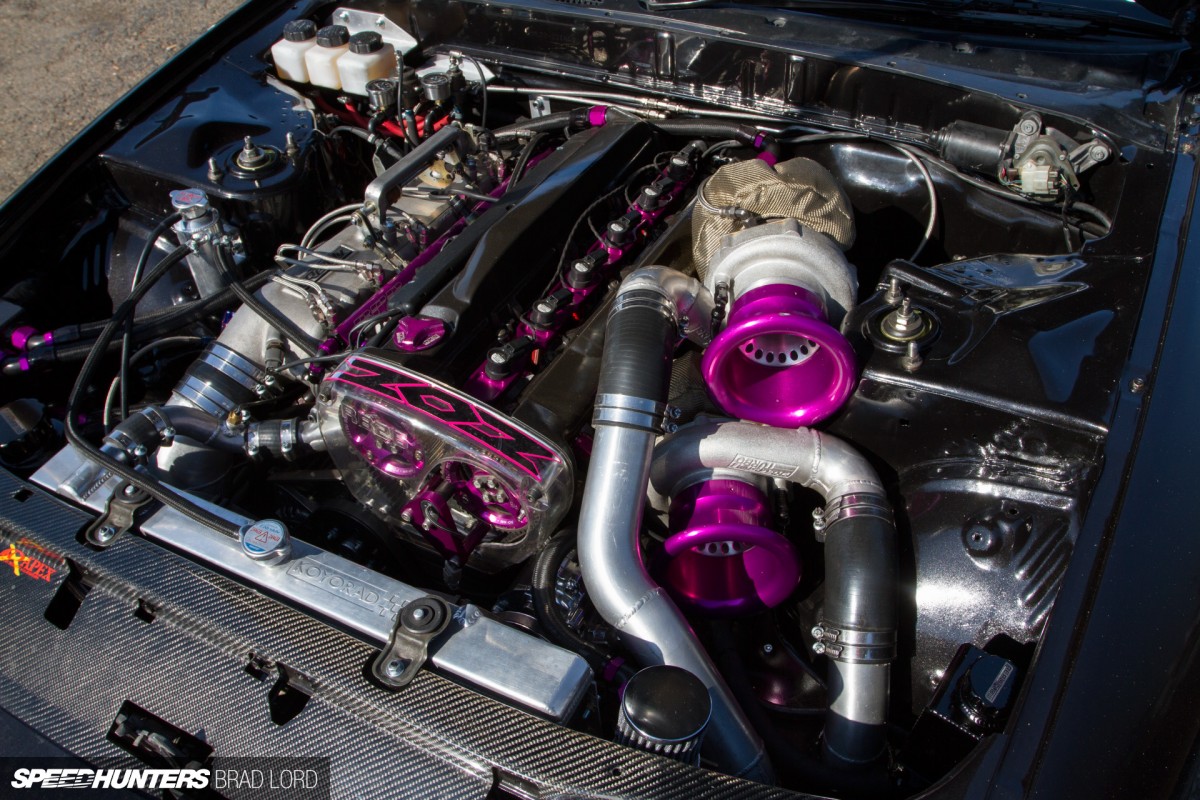 And this is why: one angry RB26 plus two big Precision turbos.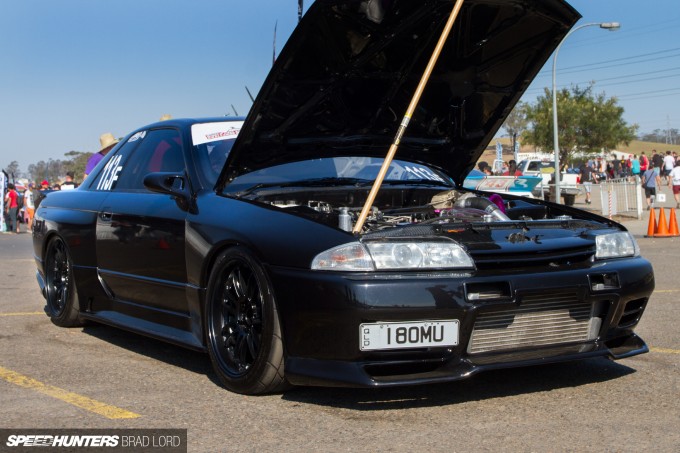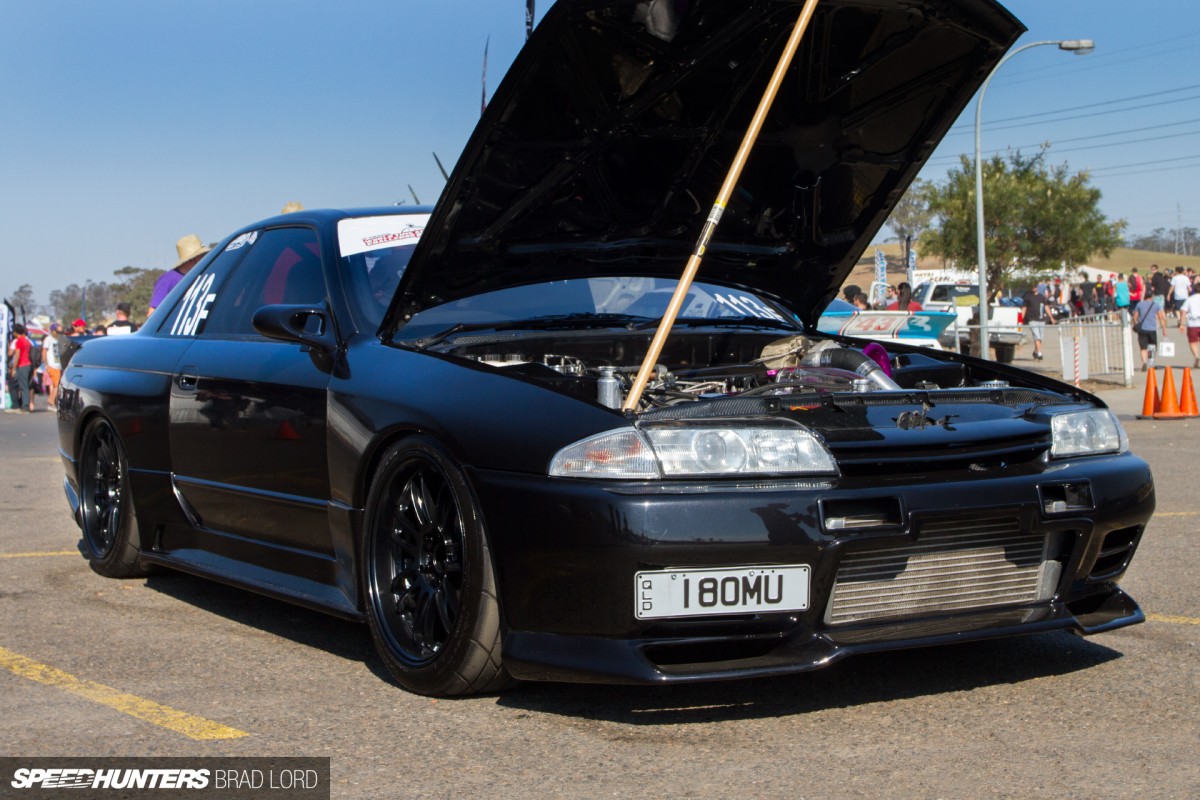 I'm headed back over to Queensland in a few weeks' time, so I think it's only right that I take a proper look at this insanely fast street car with a full feature.
Circuit duty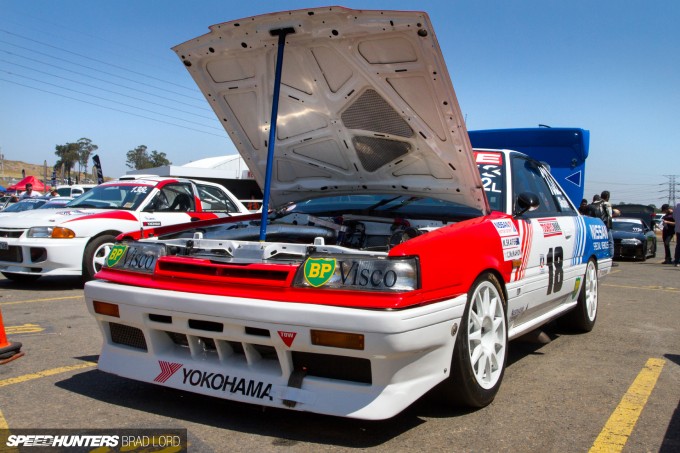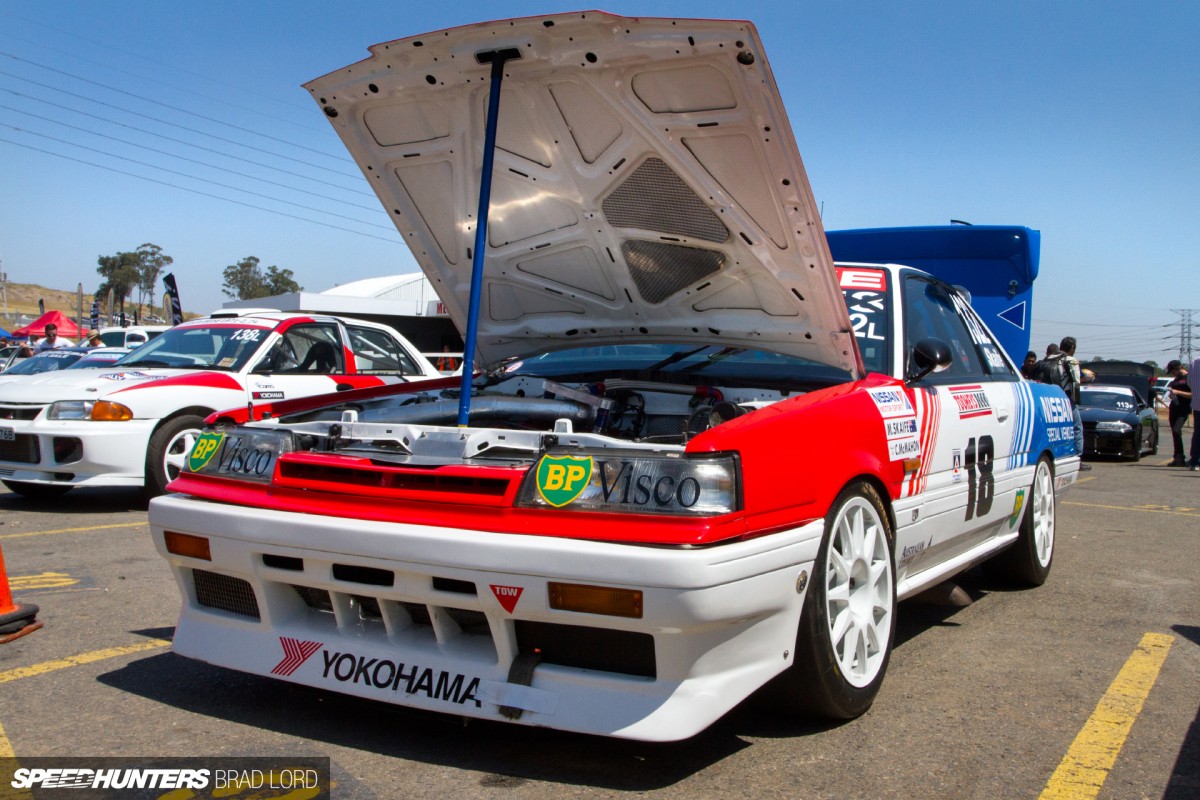 The HR31 GTS-R Skyline holds a very special place in Australian Touring Car Championship racing history, so I just had to include this genuine works-built ex-Mark Skaife machine into the line-up.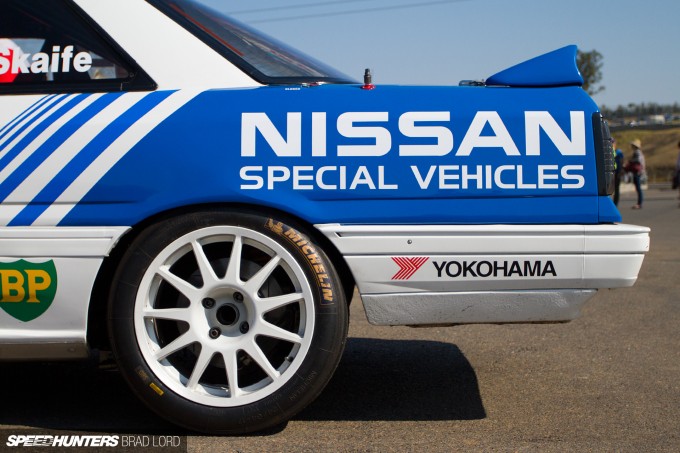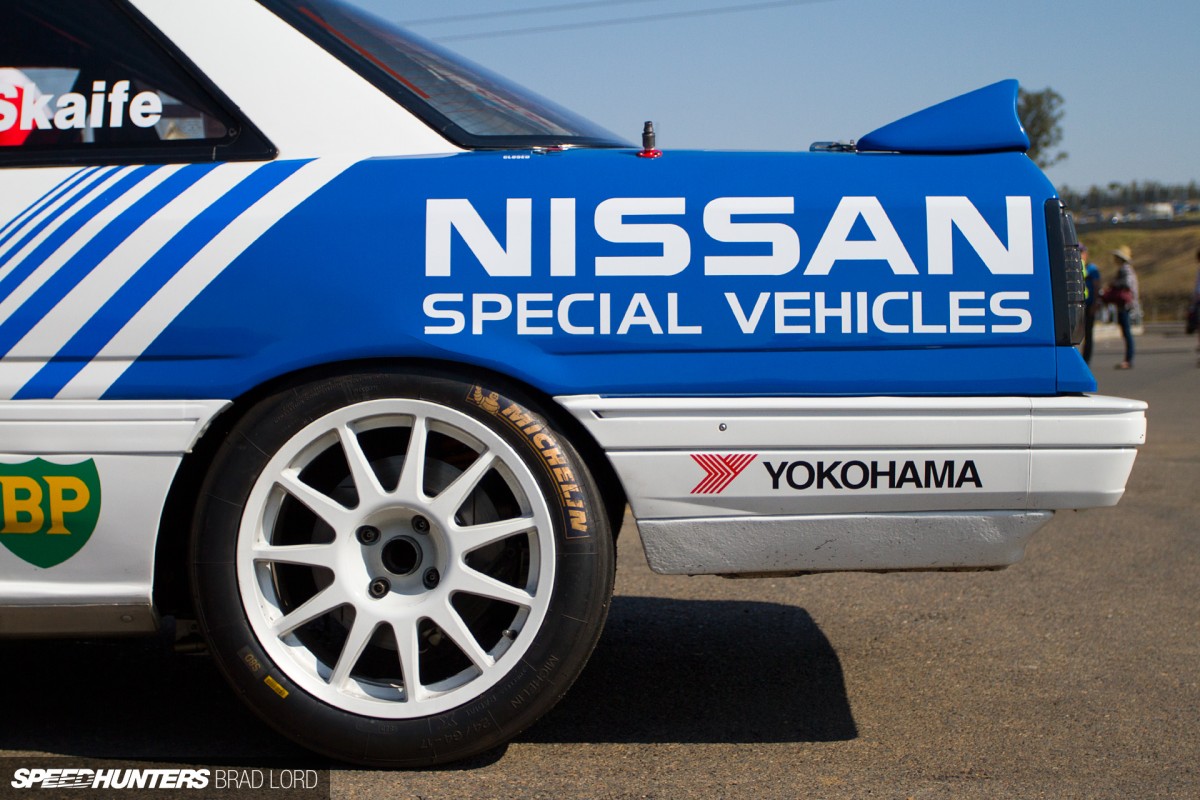 For Gibson Motorsport – the company behind Nissan's official motorsport programmes in Australia during the '80s and '90s – the HR31 was the car that took the Japanese automaker to its very first ATCC win. Eight hundred road-going GTS-Rs were built to satisfy homologation requirements, but Gibson built just five Group A machines for local competition. This car is one of the four that still survive today.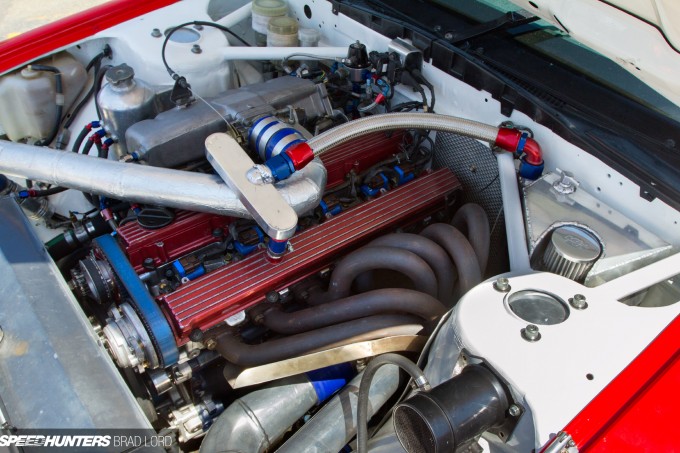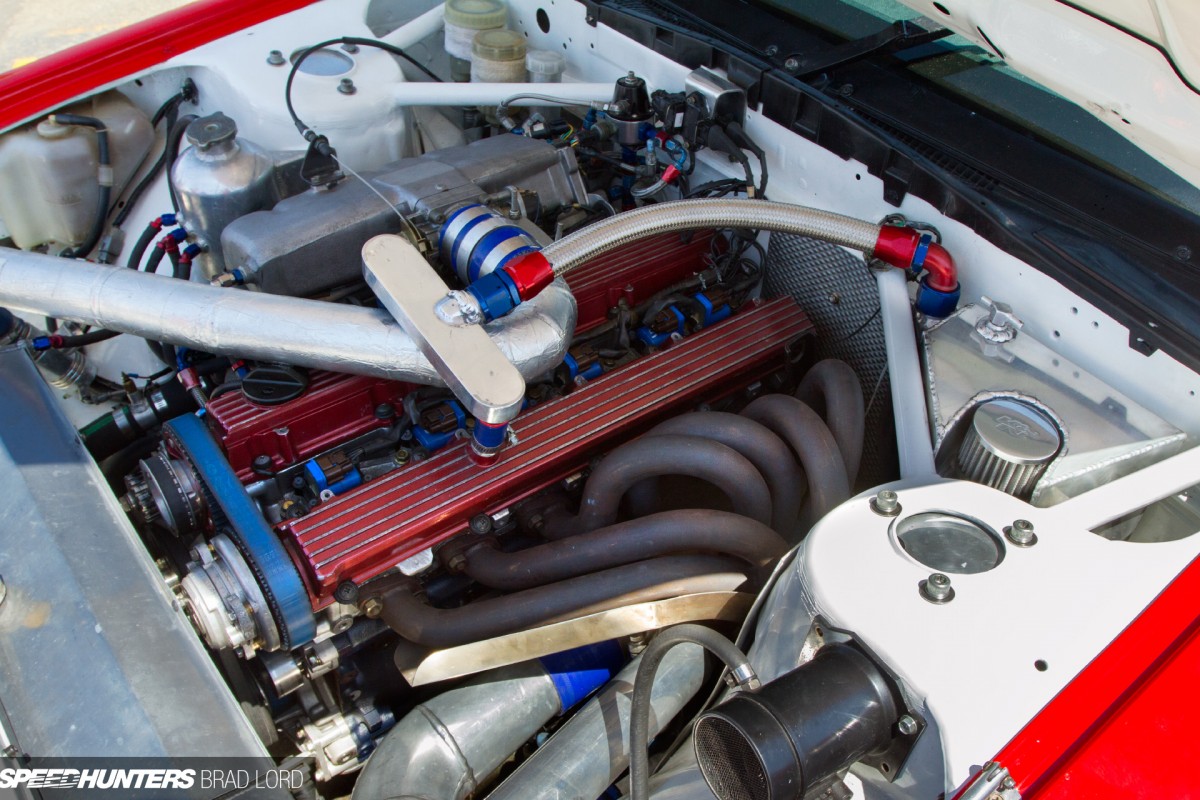 The RB-series was brand new when the HR31 went racing, and although the RB20DET-R shared its basic architecture with the production car engine, that's where the similarities ended. The 2.0-litre inline-six featured dry sump lubrication, lowered compression, forged pistons, a heavily ported cylinder head and a larger Garrett turbo on a special exhaust manifold. Power output was rumoured to be in excess of 450hp on race day. If you're wondering why the MAF sensor is attached to the strut tower and not in its normal position, think of it as an ingenious way to meet a regulation that called for it to be operational, but didn't specify exactly where or how it had to be used.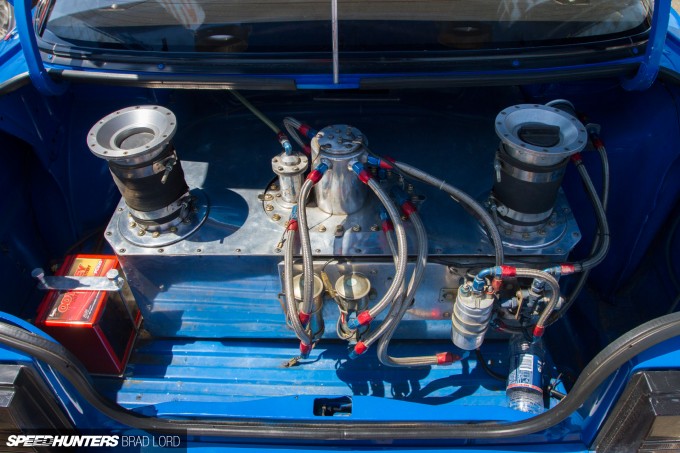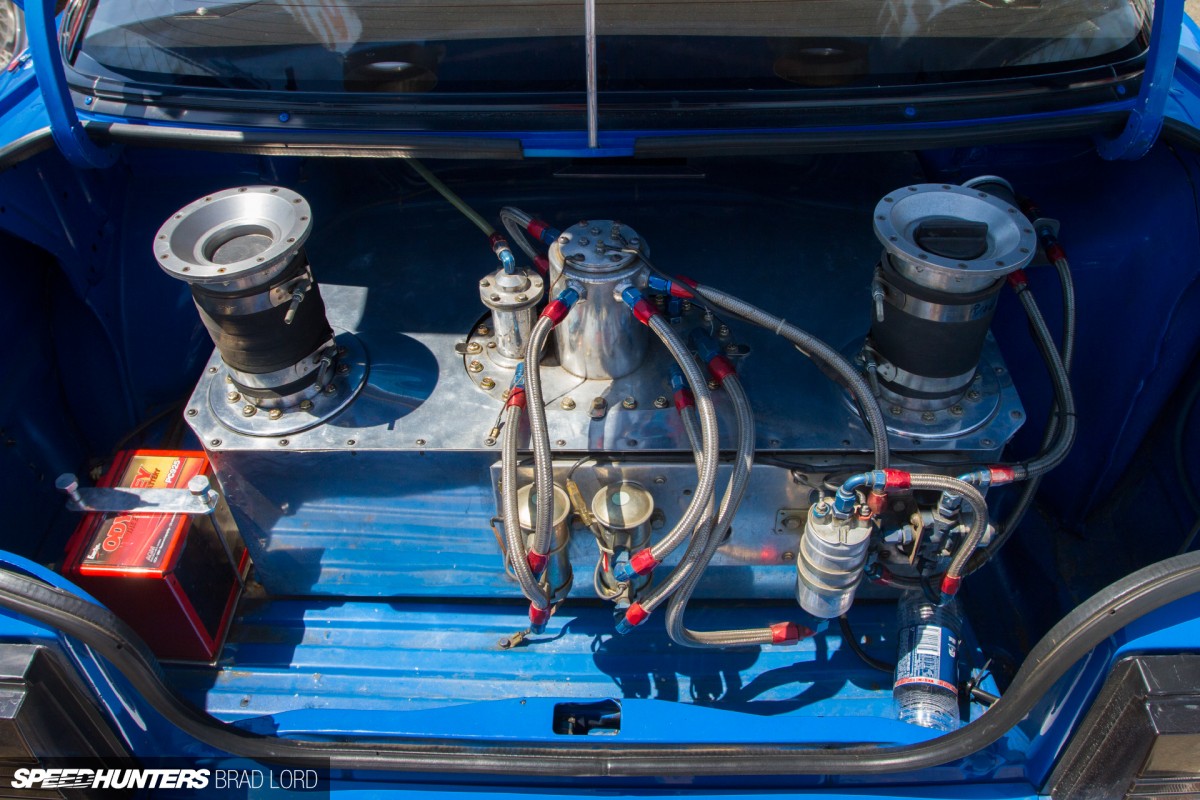 To satisfy the engine's thirst, a fuel system of measurable magnitude was installed in the trunk, complete with a dry break filling system for quick pit stops.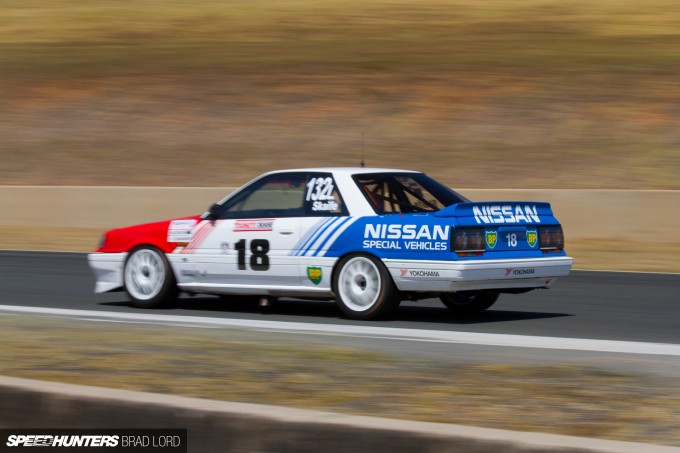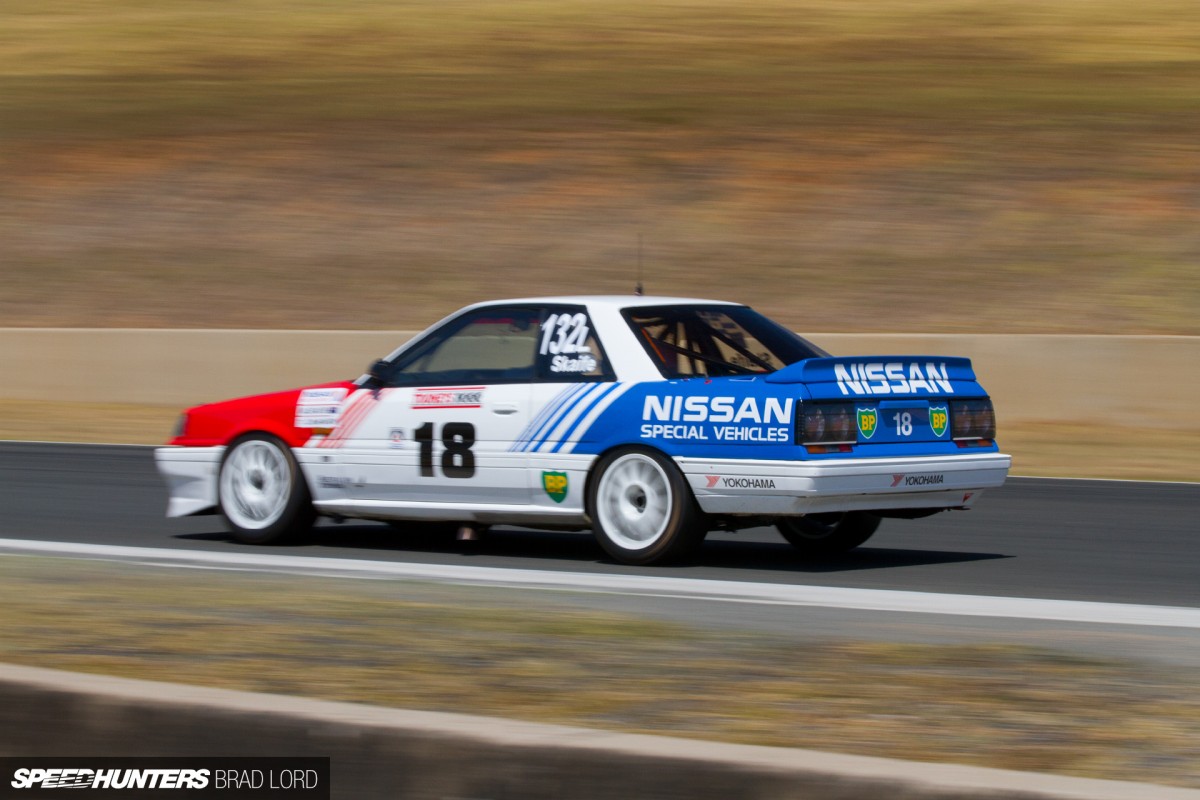 In the company of cars like the Group A Sierra Cosworth RS500, the rear-wheel drive GTS-R was nothing special. It was, however, very reliable, and quick in the right hands. On Mount Panorama's long, downward-sloping Conrod Straight, a 260km/h top speed was totally attainable. After its ATCC win in '90, the HR31 was superseded by the all-conquering Group A  BNR32 GT-R – a car I'll be giving you a little taste of shortly.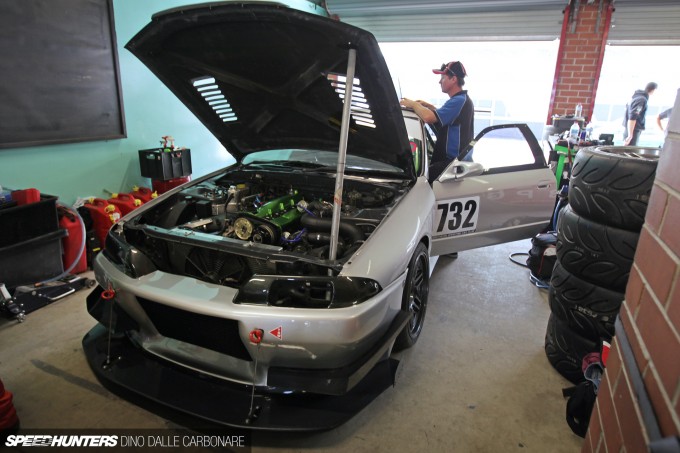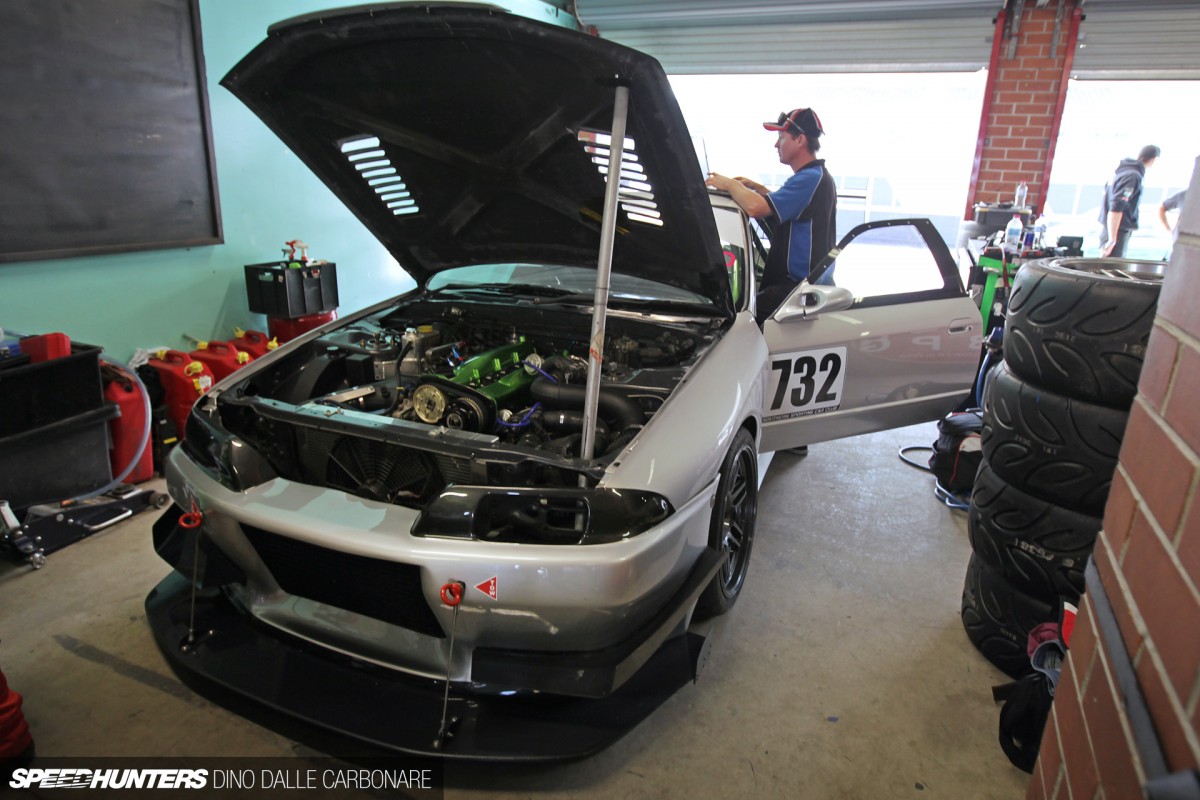 There's something very cool about a wildly-modified time attack car when its bodywork is sans sponsorship; so with its clean silver and black/carbon scheme, it's not hard to see why this BPG Racing BNR32 GT-R caught our eye.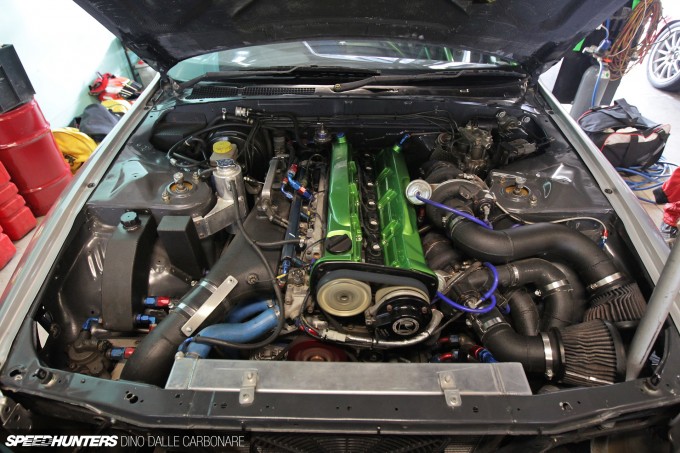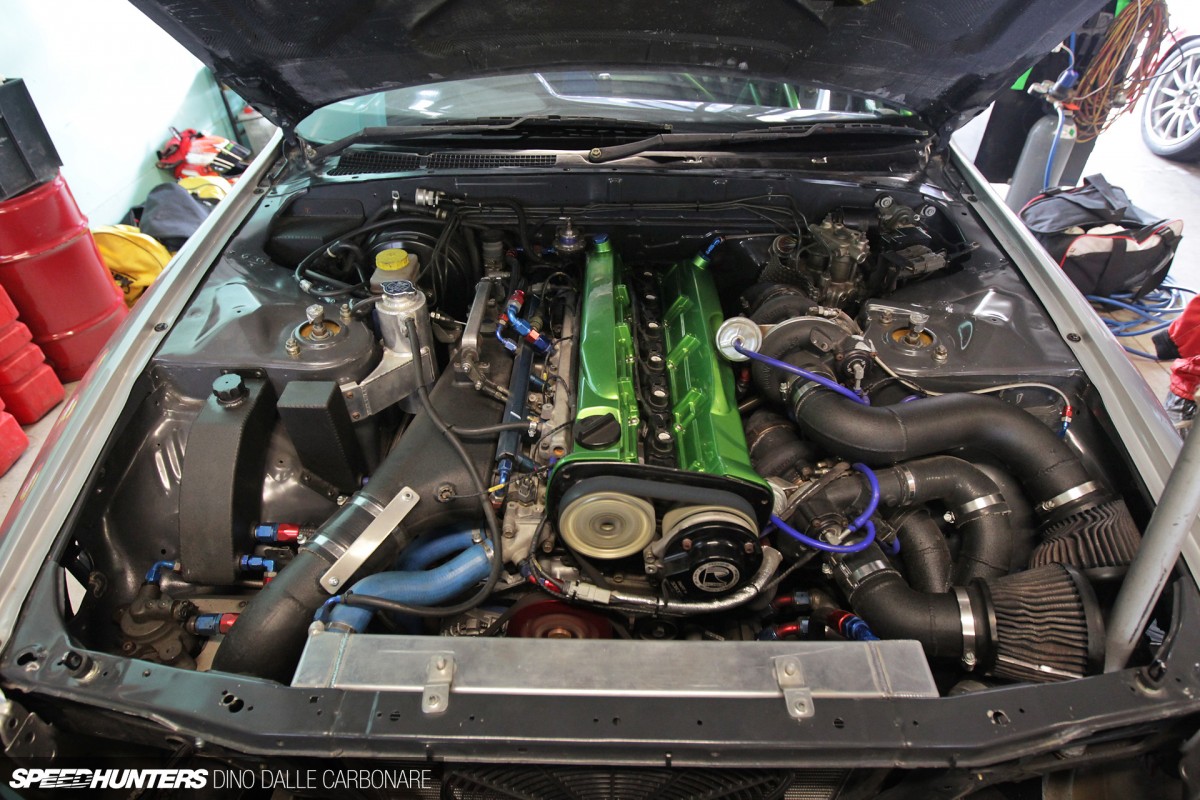 When the Skyline competed in the Open Class at previous WTAC events, it wore stock GT-R aero and green exterior paint like its other BPG counterparts, but it's far from that machine now.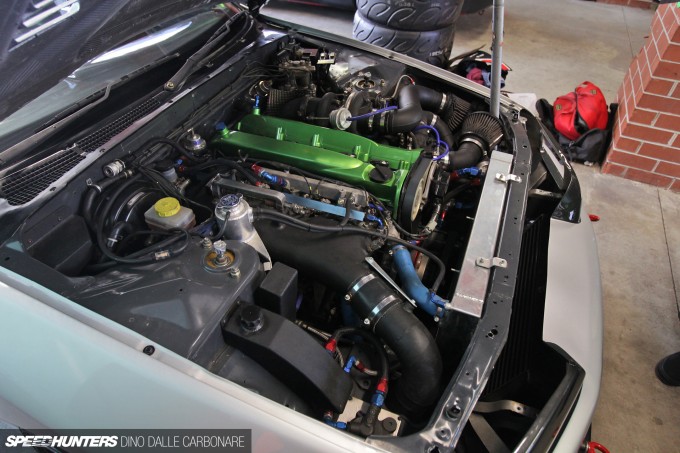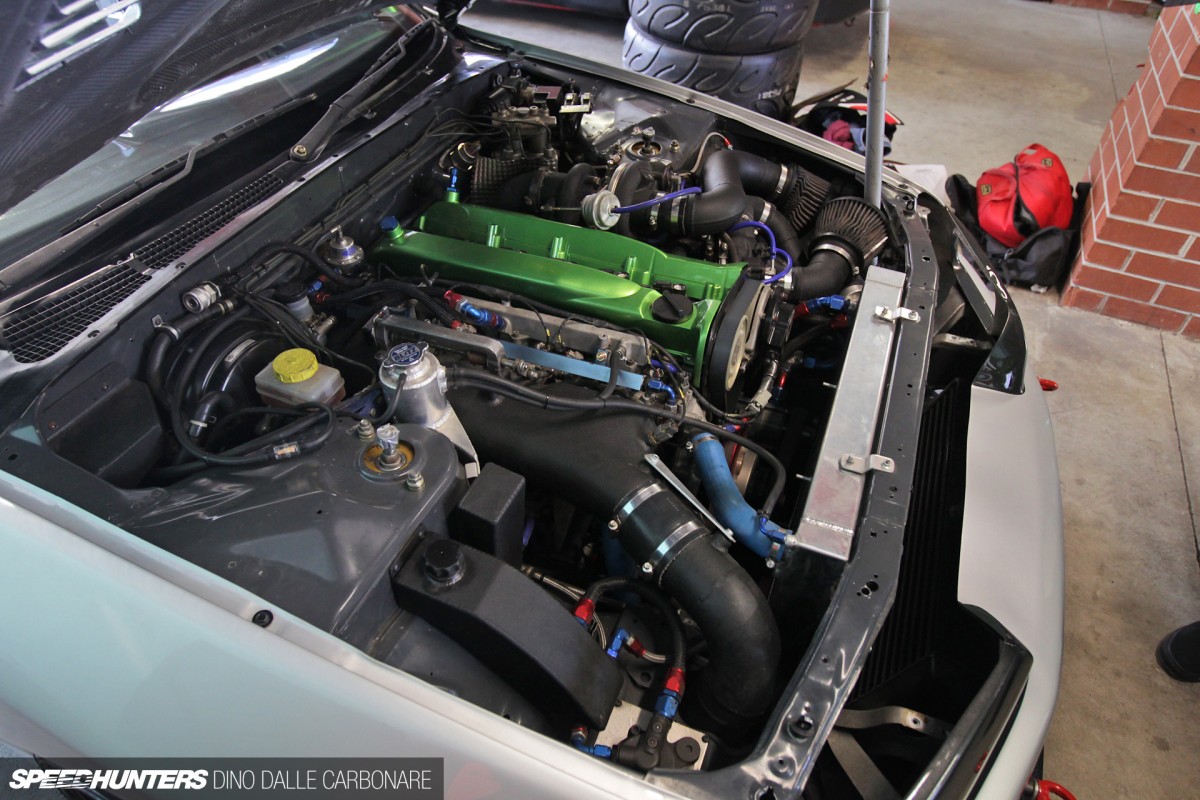 At the R32's heart is a Tomei 2.8-litre stroker motor controlled by a MoTeC M600 engine management system and backed up by a Holinger six-speed sequential gearbox.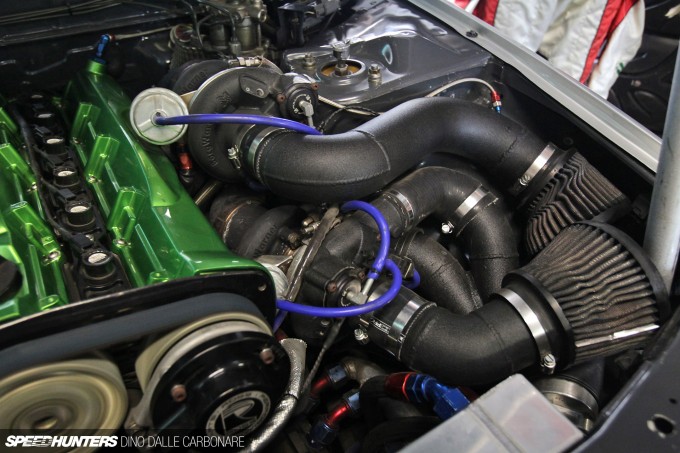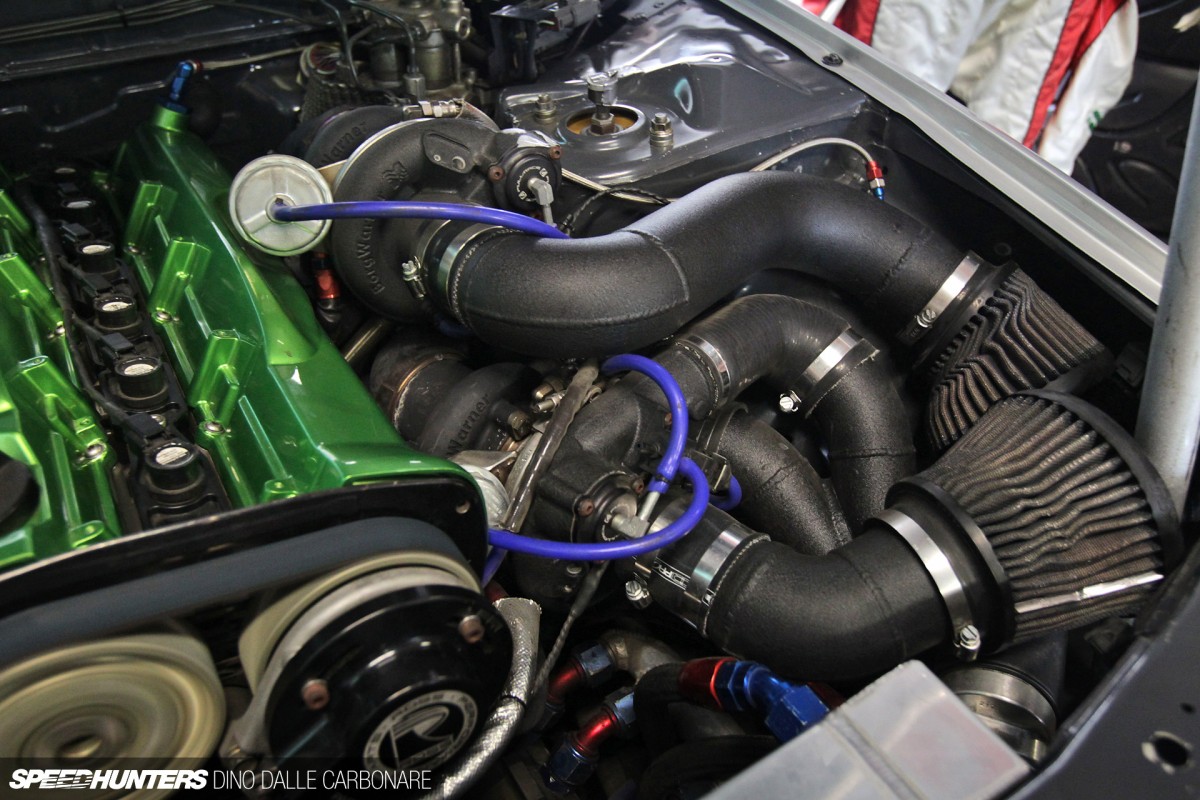 Twin BorgWarner EFR6258 turbocharger were a new – and very unique – addition that helps push power out to almost 680hp at all four wheels.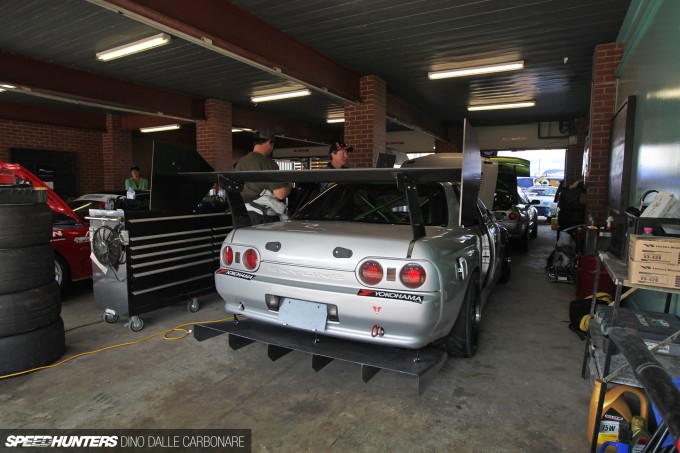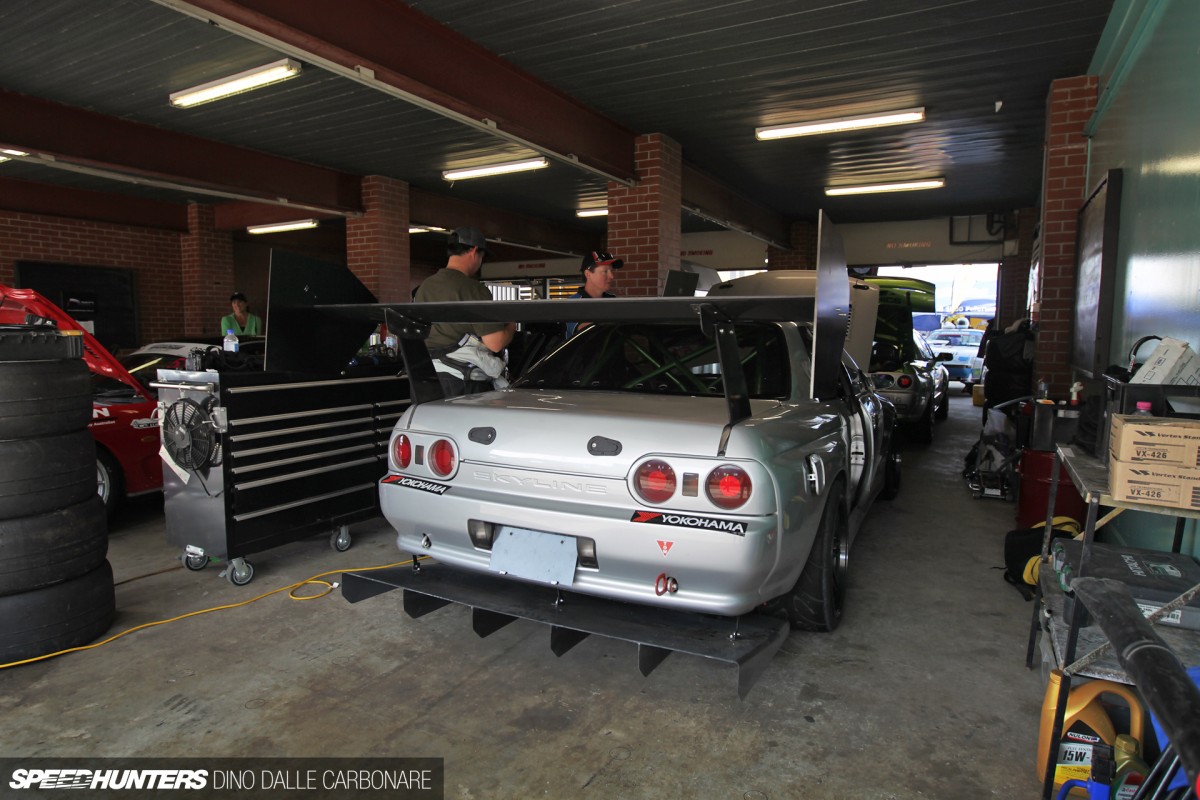 Factor in MCA-built Bilstein suspension, Porsche Cup-spec Brembo brakes, 18×10-inch wheels shod with Yokohama A050 rubber and some of the wildest aero at this year's event, and you've got yourself a serious time attacking package.
The Group A great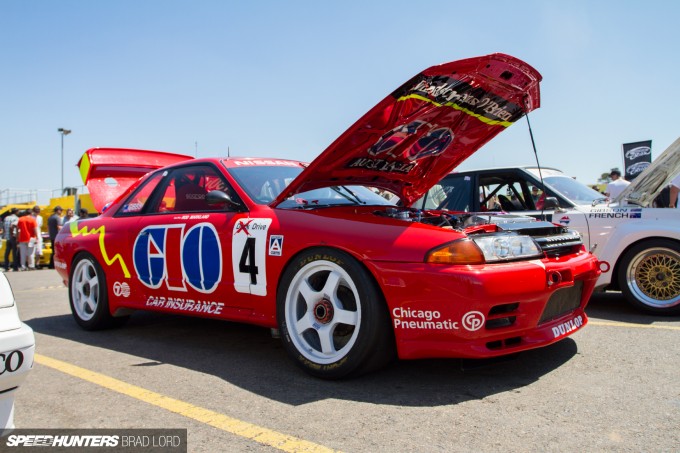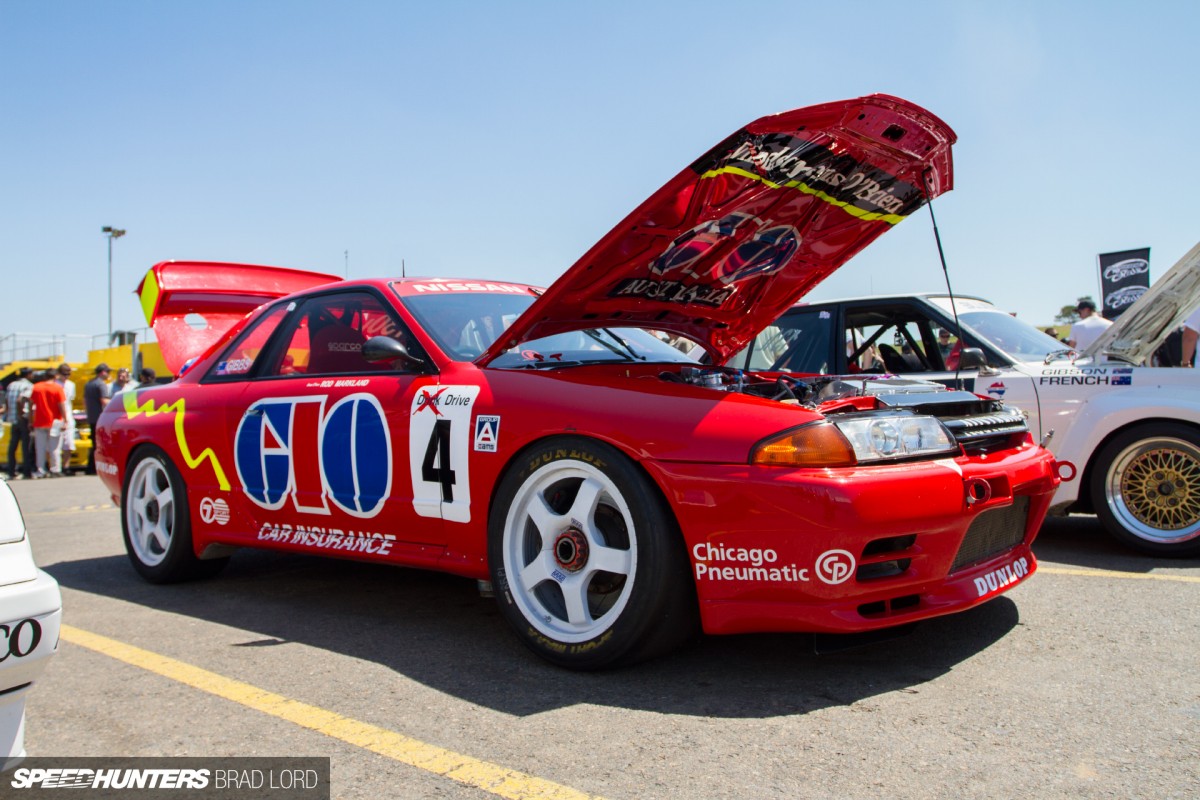 I'm going to wrap things up with a quick look at one of my favourite cars at the event – the GIO Insurance Nissan Skyline GT-R. Apart from being one of just five Group A BNR32s ever built by Gibson Motorsport (chassis #4), this was the only car to be sold to a private team outside of its factory-backed racing programme.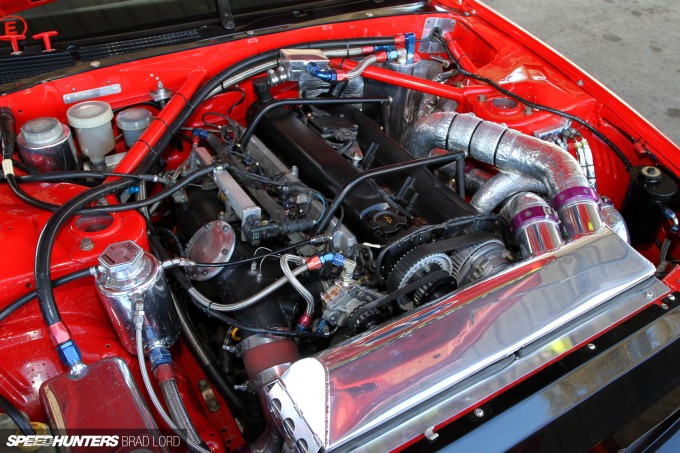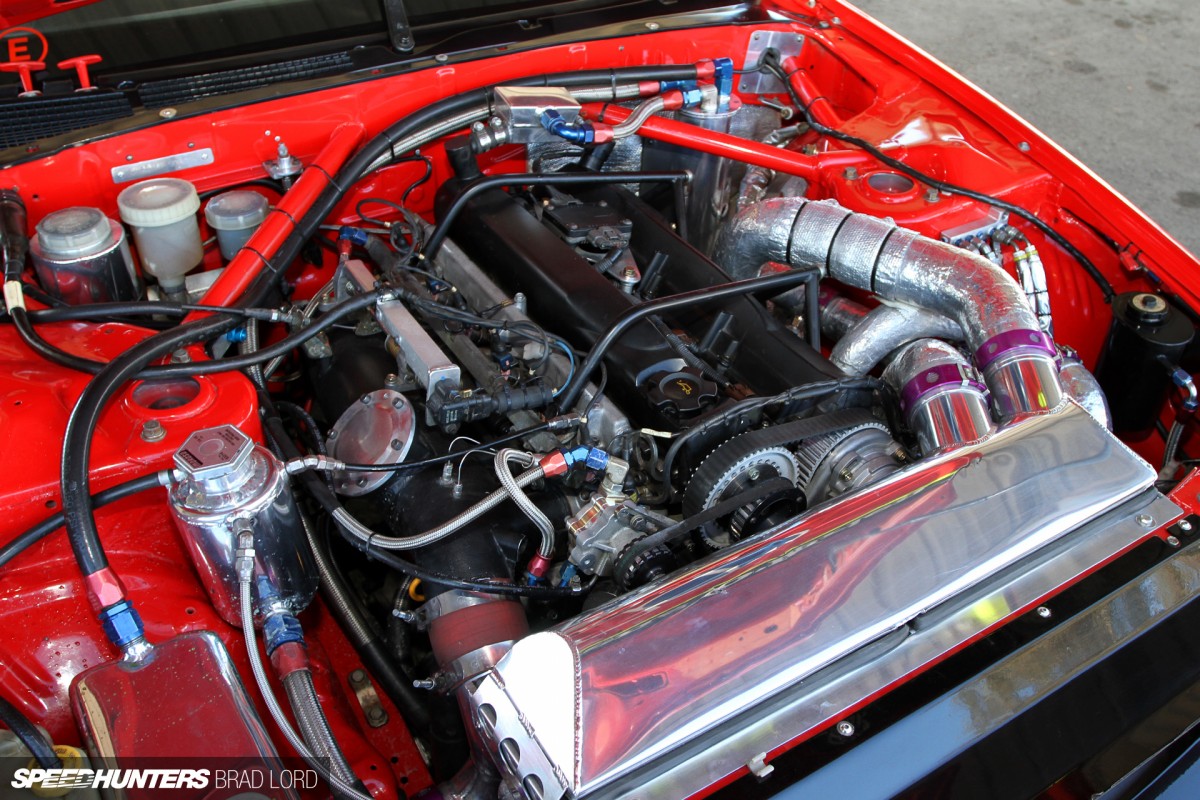 What really blew my mind though, is the fact that the car has never been restored. Save for consumables such as tyres, this is essentially the way it was last raced before four-wheel drive machines were outlawed from the Australian Touring Car Championship at the end of the 1992 season. In Group A specification, an easy 600hp was generated from the race-prepped RB26.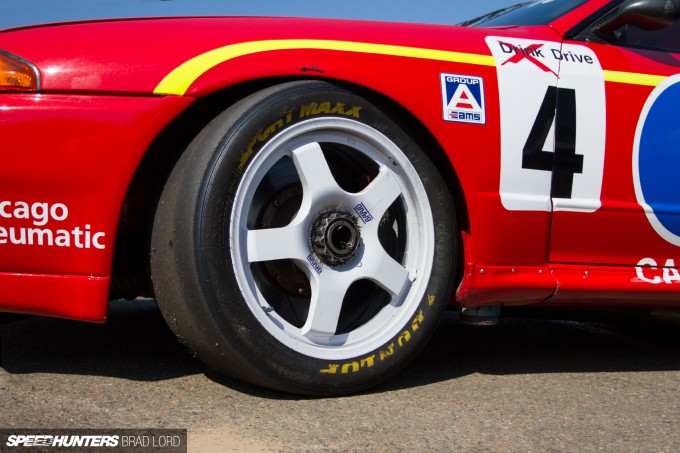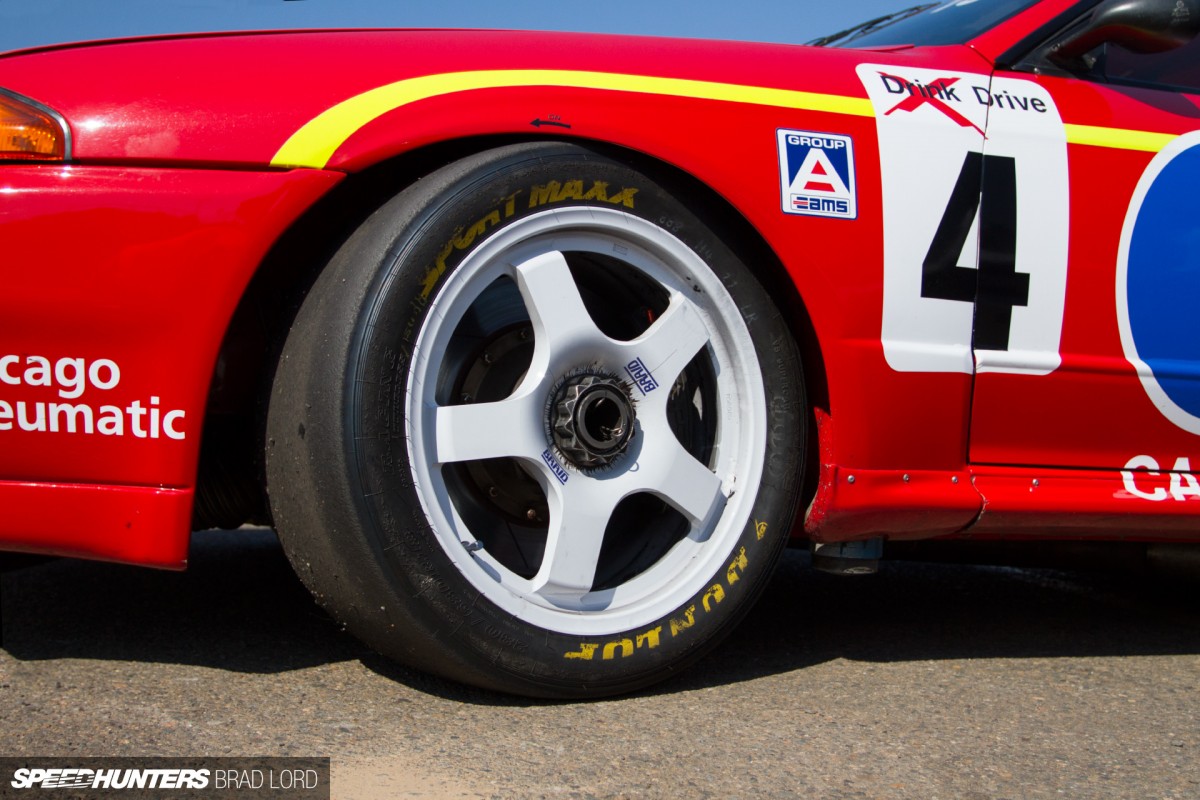 Gibson's BNR32 GT-Rs are widely regarded as the ultimate embodiment of Group A regulations. The technology didn't come cheap though, and it's reported that the Skyline's original owner, Bob Forbes Racing, forked out a cool AU$650,000 for the works-spec machine back in 1991.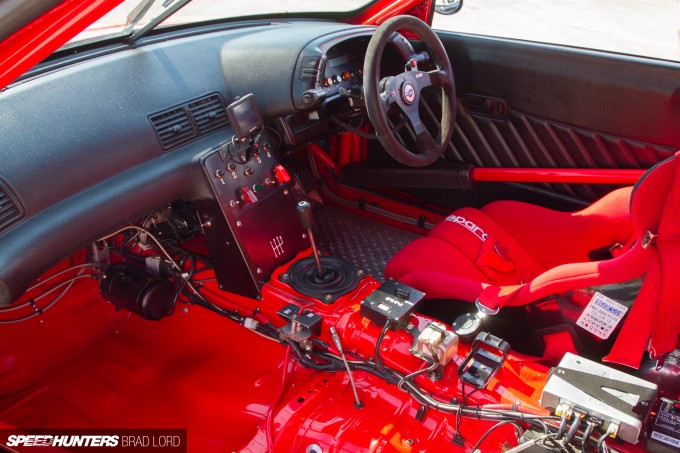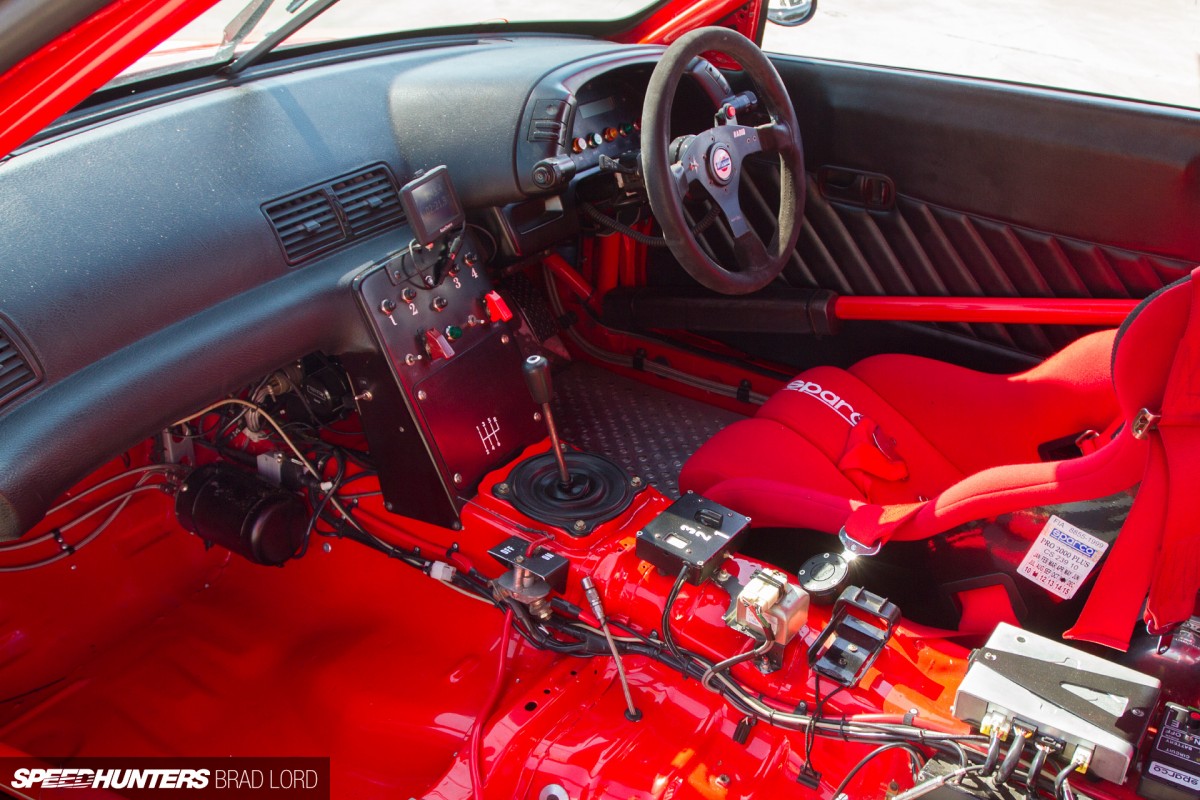 Like all Group A machines, the Gibson Skyline still had much in common with its road-going counterpart, including the plastic dashboard. By modern standards, safety equipment is sparse, but this is how the pinnacle of touring car racing looked more than 20 years ago.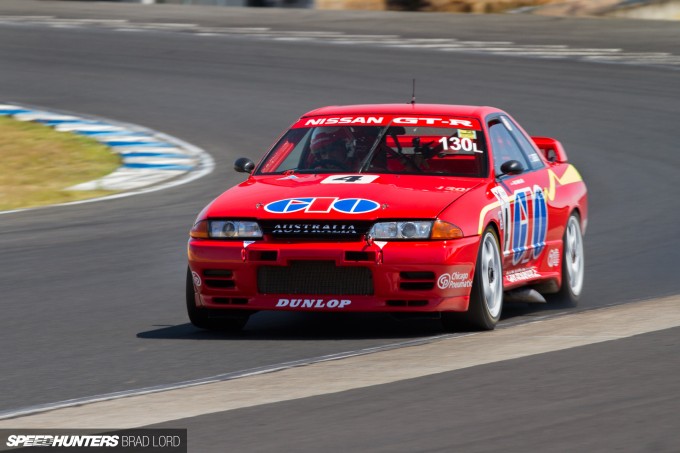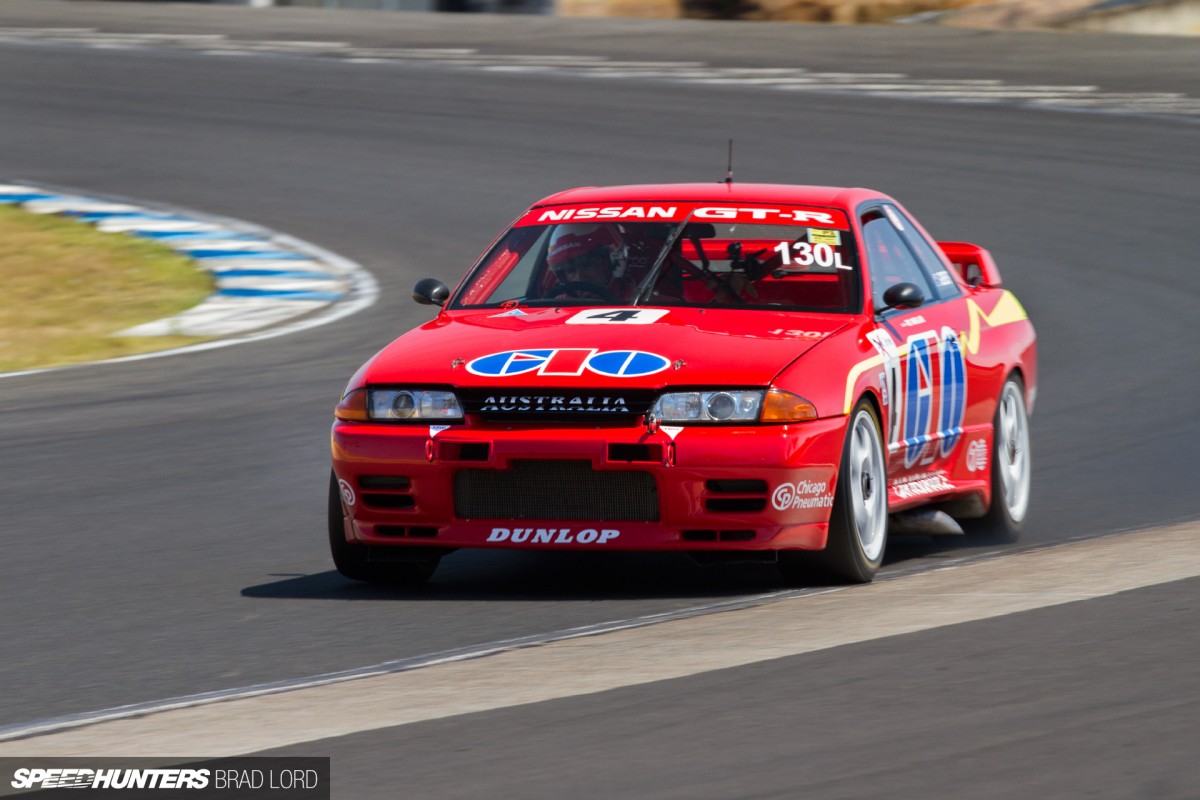 During the 18 months the car was campaigned, it proved to be a solid performer at the hands of Fred Gibbs, finishing third outright at Bathurst Toohey's 1000 after qualifying second on the grid in '91 and winning the Australian Endurance Championship the same year. The best bit of all? The fact that its long time owner, Rod Markland, still drives the iconic machine every bit as hard as it was designed to be.