Dropping into light speed
Le Mans winners. World Rally champions. Turbocharging pioneers. Hillclimbing kings. From patriotic French blue to Renault racing yellow, on the track, in the forest – and, let's not forget, on the road, France's equivalent to Lotus carved a significant niche from their creation in 1953. Never heard of Alpine? Thought they were a BMW tuner or a Talbot rally car from the '80s? Think again. Over the last year I've been seeing an increasing number of Alpines on show, not just in their native France but all across Europe. I'm sure it's a sign that there's a resurgence of interest in Alpine, perhaps spurred on by their return to Le Mans in 2013 and the announcement of a potential new model in the near future.
Alpine only made five road cars in forty years – but what cars they were. I was reminded of the quality of those five at a special display held at the museum of fellow French innovators (and period great rivals) Matra.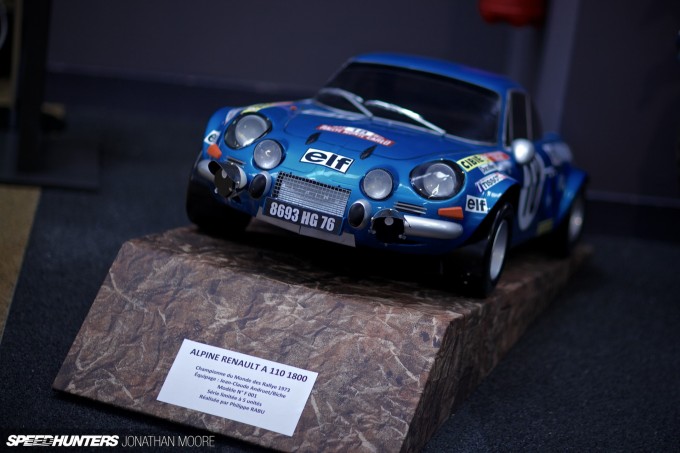 Small, lightweight sports cars with exclusively rear-engine configurations, Alpines not only looked great, but made the transition from the svelte '60s to wedge '70s in superbly impressive form through their two most recognisable cars: the squat and purposeful A110 and razor sharp A310. The former took the rally world by storm, winning a pair of international titles, its lithe shape making the boxy opposition look tame by comparison. That is, until the equally ground-breaking Stratos took things to another level…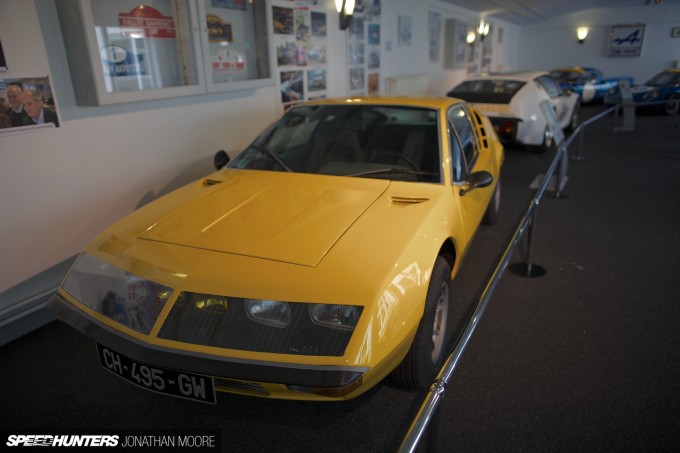 But much as I love the lowslung curves of the earlier Alpine, it's the more modern A310 that I regard with particularly envious eyes. It's the potential: you'd want to keep an A110 pretty much period in look, but to me the A310 looks like you could go mad with a wide bodykit, BBS rims and a bit of boost out back – and end up with an incredible machine.
But having been off the radar for over a decade, Alpine are now often overlooked, their illustrious past forgotten. Renault bought them out in the early 1970s, and as the 1990s rolled around, the marque had floundered. The last Alpine road cars rolled out of the Dieppe factory in the early 1990s, and since then the name has been relegated to being occasionally stuck on Renault's performance models. Alpine deserve more. Earth needs Alpines.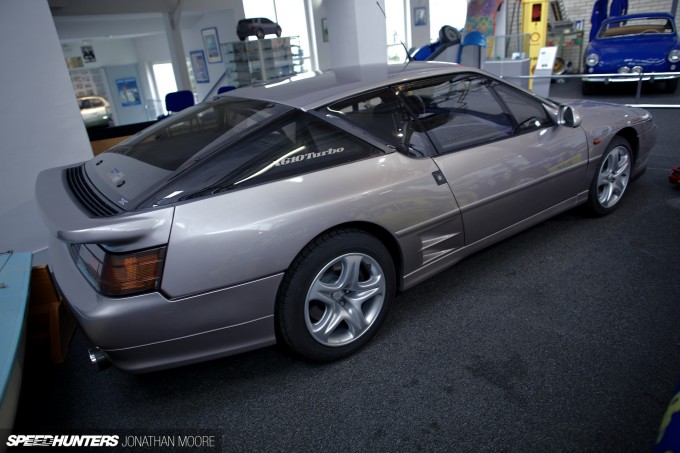 Secondhand prices of the two classics are high, but the more modern cars – which are also turbocharged – are much more reasonable. How about an A610 Turbo as a project car – the French equivalent of the Nissan 300ZX?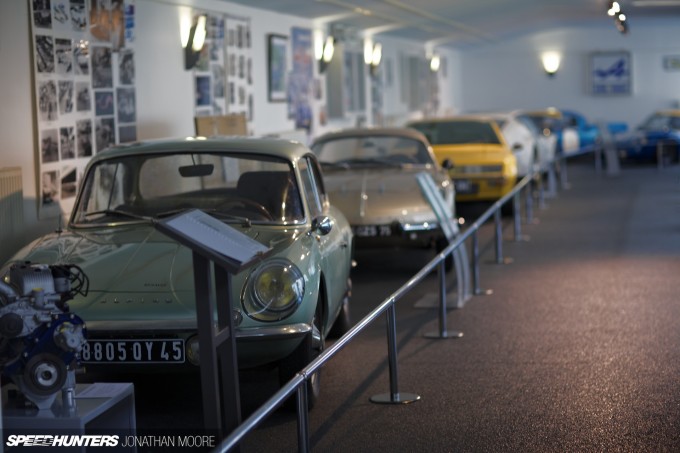 Why should we care about Alpine? Well, too often adjectives like quirky or eccentric are used in regard to low-volume, specialist European sports car manufacturers of the '60s and '70s. This is typically applied to the French ones – and it's usually with negative connotations.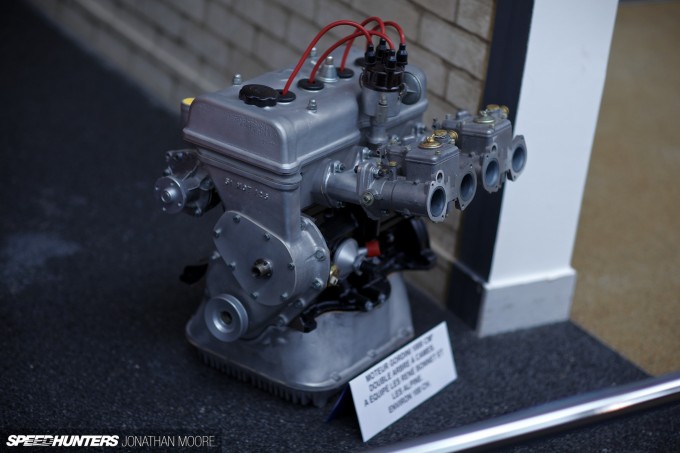 But Alpine is a company where the terms need to be chosen carefully. I'd go for unconventional rather than quirky. Groundbreaking instead of eccentric. They might have used low-power, tiny little straight-four motors to start with – but what they did with them was something else. They pioneered fibreglass bodywork, stuck with rear-wheel drive from the start and took on the established manufacturers in rallying and racing at the highest levels – and won.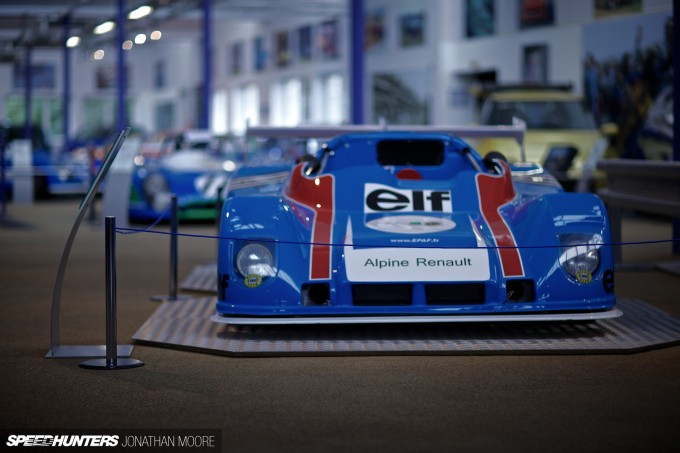 That racing success wasn't a surprise, seeing as that's really what Alpine was started for. Société Anonyme des Automobiles Alpine was the brainchild of Jean Rédélé, the son of a Renault test engineer who became a Renault dealer himself just after the end of the Second World War.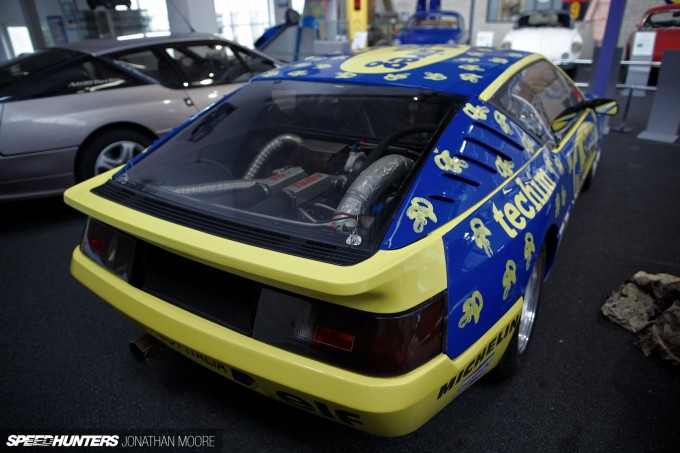 Those close ties with Renault would define the Alpine brand: independent tuning but staying inside the manufacturer fold. Think along the same lines as AMG to Mercedes-Benz or Abarth to Fiat.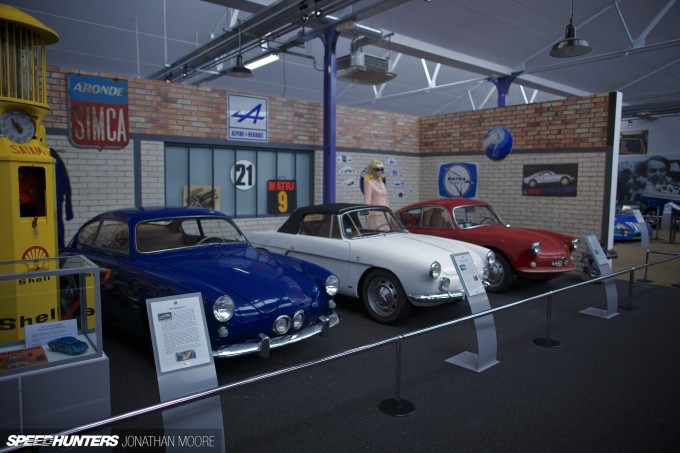 Rédélé was a passionate racer. Taking what was pretty much the only car being produced in a country still shattered by the experience of war, Rédélé ran tuned Renault 4CVs to numerous successes in some serious competitions – and he headed straight for the big ones, including the fearsome Mille Miglia, Le Mans, Sebring and the Coupe des Alpes.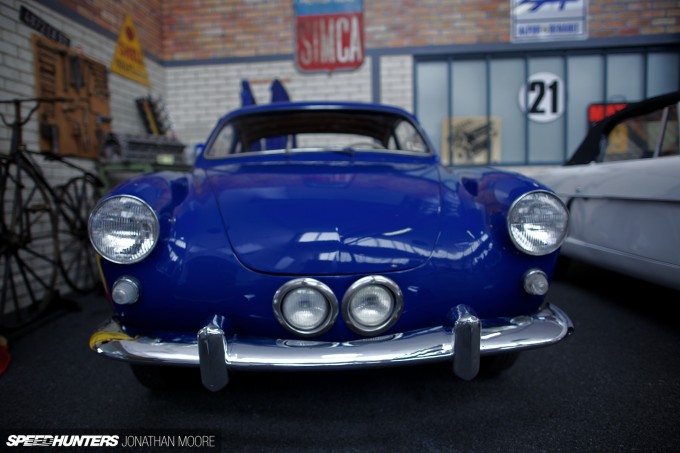 The latter event inspired the name of his new venture, formed following the abortive attempt to sell a 4CV-based, fibreglass-bodied coupé into the USA in 1952 – that was the Marquis, shown here. Roping in Italian coachbuilders Michellotti to design and Allemano to construct his new car, three prototypes were built between 1952 and 1954. It was quite a departure from the econo-box original: actively pretty, I'd say.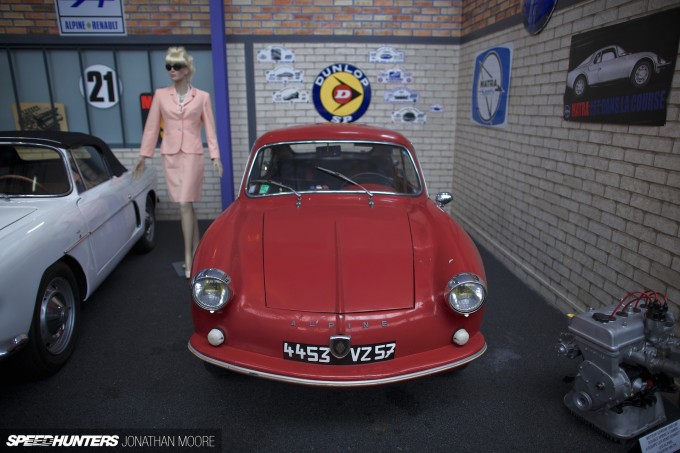 The first Alpine proper was this little beauty, the A106 Coach, which was the positive result of the failed Marquis project. It used innovative lightweight fibreglass technology and featured a stiffened chassis with a tubular backbone.
Racing in the DNA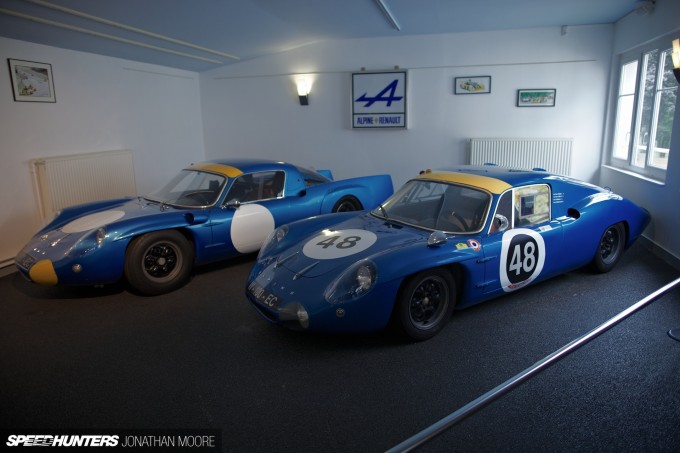 Being French, Le Mans figured strongly from the start of the Alpine story: these pair of lithe prototype coupés are the class-winning M64 streamliner from 1964 (right) and A210 which raced between 1966-69.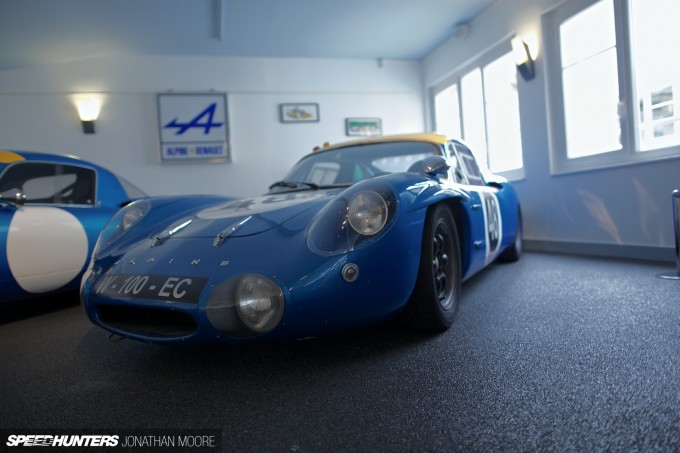 The M64 was an archetypal Alpine: 640kg, just a metre tall with a one-litre engine, yet a top speed of 240kph. Both these cars (along with their predecessor, the M63, and successor, the A220) found success at the world's legendary tracks: the Nürburgring, Le Mans, Sebring, Montlhéry, Clermont Ferrand, Reims and more.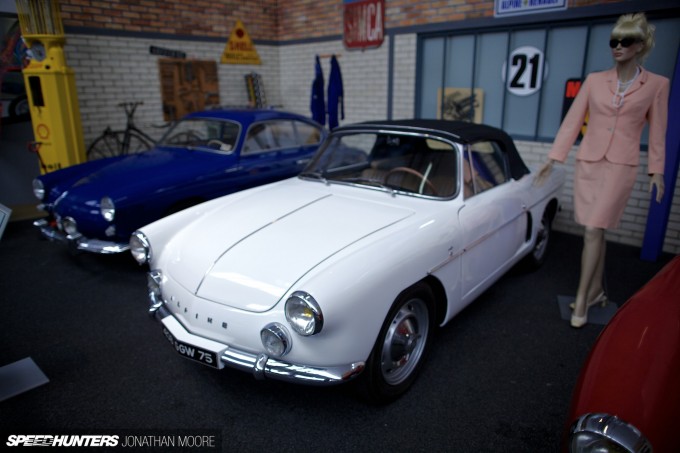 The A108 road car replaced the A106 in 1958, though the two were produced in parallel to start off.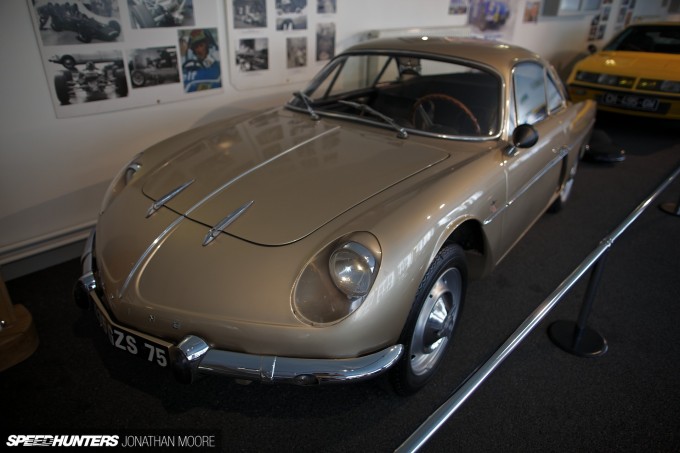 This is the second generation Berlinette Tour De France version, which introduced the nose styling that will be familiar to all fans of Alpine's legendary pocket rocket, the A110.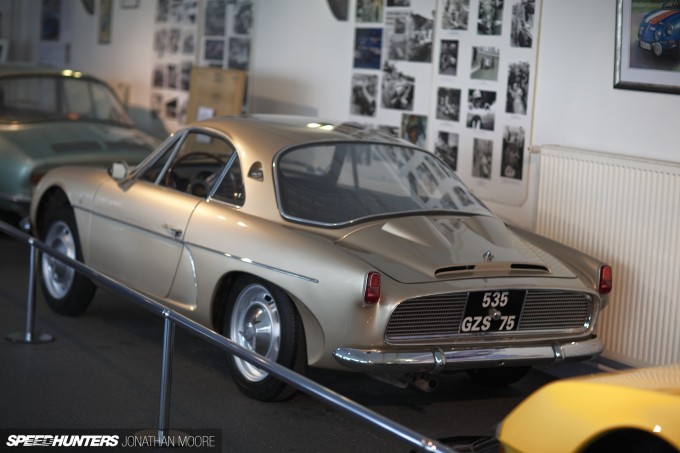 But it's out back where I think the Berlinette ticks even more boxes: there's so much detail around the tail. Equally more sophisticated in form and more racy in function, this extremely rare car is just gorgeous. Like all the best cars, the A108 Berlinette was thrown straight into competition on its launch and proved that buying an Alpine road car was never a compromise.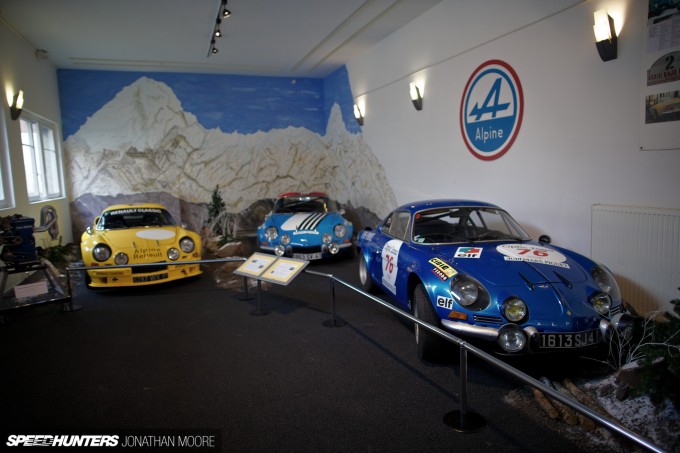 Production of the iconic A110 began in 1961 and continued for a spectacular 16 years. I think this diminutive car is still as jaw-droopingly beautiful now as it was then – but then, it was designed by Giovanni Michelotti. In road racing form it was as slammed as any society would demand; in rally form it tore up the world's stages, dazzling spectators with its tail-out style as much as the six-up lighting pack, and the A110 made Alpine the inaugural WRC champions. With such a long run, it's not surprising that there were plenty of variants produced, getting more and more extreme over the years.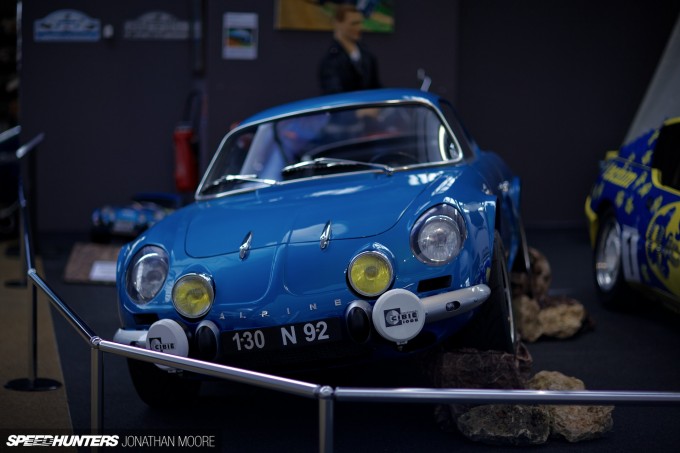 This is a Berlinette A110 Écrou Central ('central nut') from 1967, another rare model, designed by André de Cortanze – who would go on to design various Formula 1 cars and was Technical Director of Toyota's F1 effort in the 2000s. It used centre-locking magnesium wheels developed on the A210 Le Mans prototype, Girling endurance brakes, an integrated roll cage, upgraded steering rack and dual fuel tanks.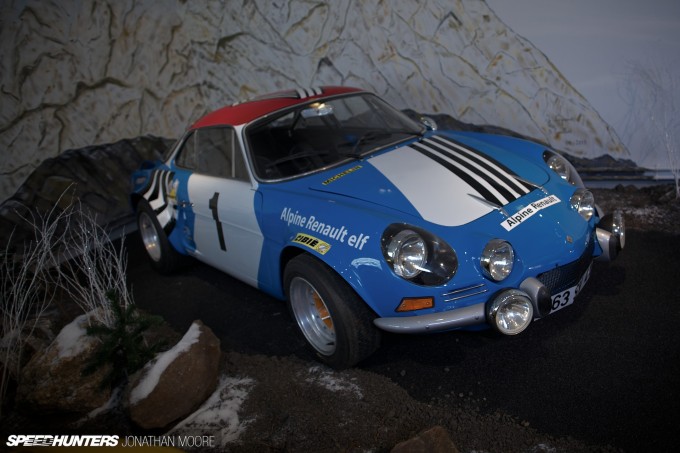 Like many European specialist sports cars, Alpines wouldn't bother those who only look at numbers. But as with a Lotus, it's what you do with small numbers that matter: take out the kilograms and the horsepower available is multiplied exponentially in performance terms. Alpine's Group 4 A110 tarmac terror was a case in point. It might have only made 165hp from its little Renault-Gordini straight four, but it weighed a featherlight 720kg and had a top speed of 215kph. When you're basically sitting on the floor. Who wouldn't want to experience that?!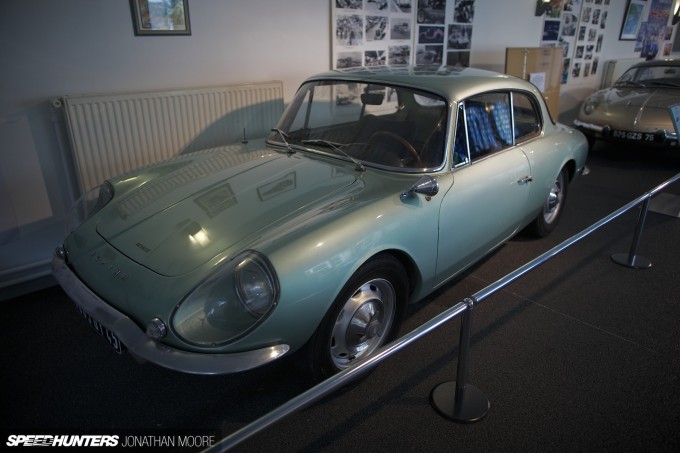 Before visiting the exhibition, I'd never seen the longer wheelbase GT4 version of the A110: this was effectively an A108 GT4 2+2 updated with A110 engine and running gear, which is perhaps why the design looks a little dated compared to the regular Berlinette.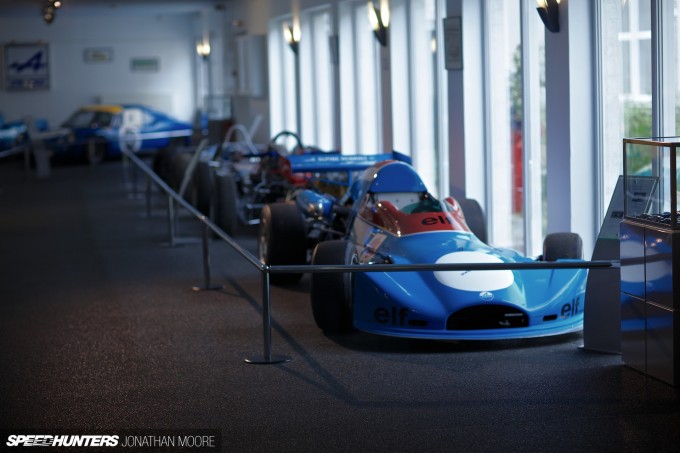 Another thing I wasn't aware of was Alpine's forays into single seaters. Three Formula cars were on show – de Cortanze also had a hand in these racers. Although Alpine didn't scale the heights of Formula 1 like their contemporaries Matra, they did well in F2, F3 and the domestic Formula France series.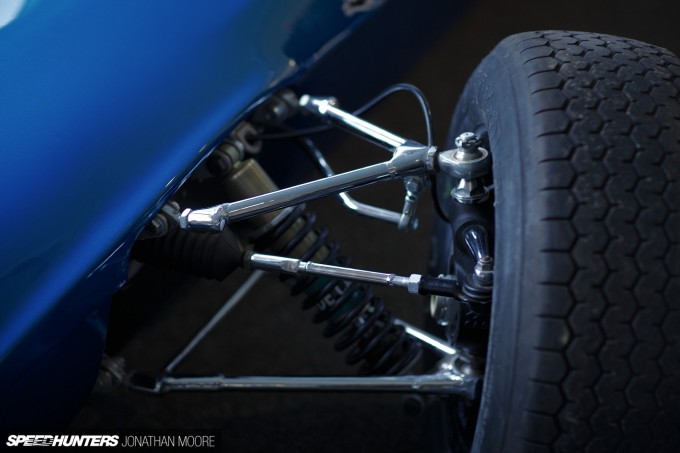 There's always something about old racing cars in general, but with single seaters, so much more is on show. The skeletal suspension arms look awfully thin…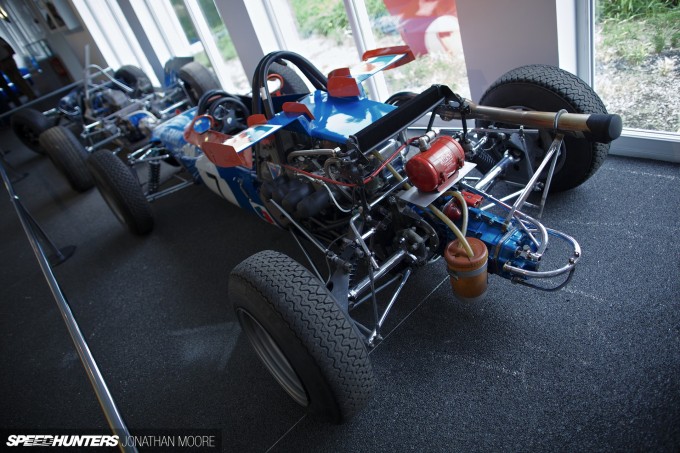 How can you not like a car nicknamed Le Dinosaure? This car competed in F3 in 1972-3, weighing just 440kg with 125hp on tap. Here it was open at the rear and mounted small winglets just behind the roll hoop, but the car also raced with a jagged-looking nose and enclosed rear bodywork, which is perhaps where the name came from…
The dawn of turbos, the sunset of Alpine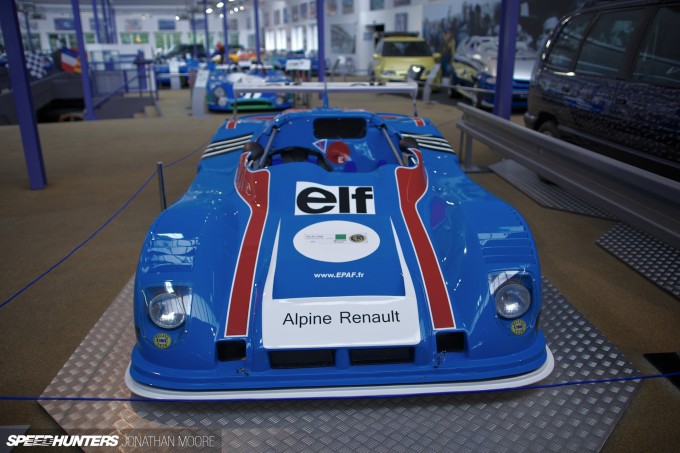 Alpine's Le Mans story really took off in the early 1970s with the injection of Renault cash. After a short hiatus following the Renault takeover, Alpine really wanted to be back at the great race – and aiming for the top step.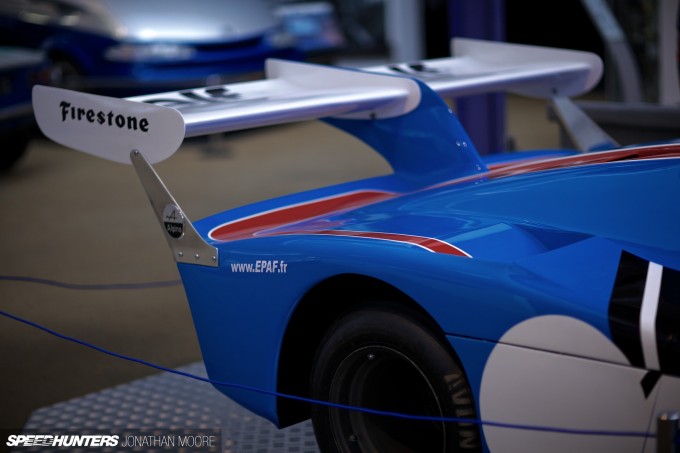 They started the ball rolling in 1973, but things got serious the following year with the A441. This low-line prototype swept the 1974 European 2-Litre championship, blitzing all seven races, which included a tilt around Clermont-Ferrand.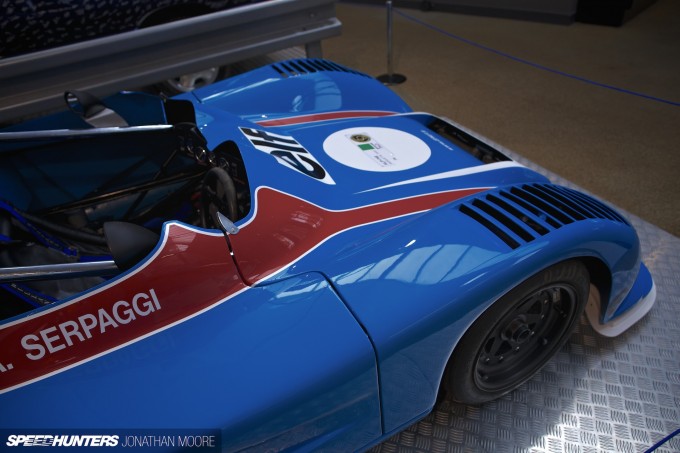 Having visited that track last year, it seems implausible to have a whole grid of these phenomenally quick machines screaming around the mountain circuit… This is the winning car from that glorious 1974 season, recently restored.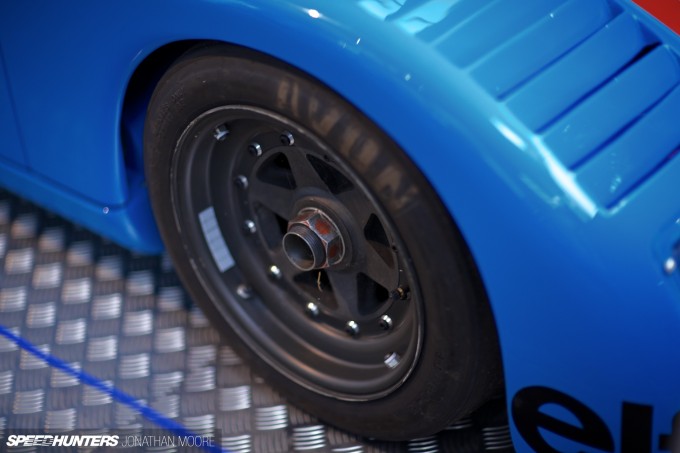 What's also difficult to comprehend is, again, just how small these Le Mans Prototypes are. Stand next to a modern LMP1 and they might be low, but they're mighty wide and long. These 1970s cars are absolutely tiny in comparison! The wheels look like they're from a go-kart.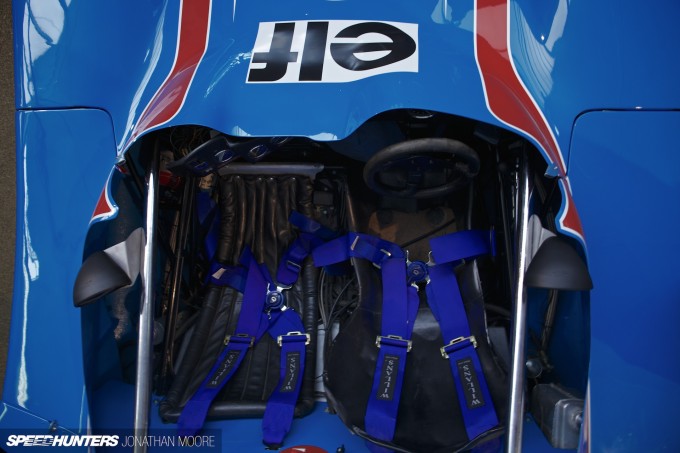 The A441 was as light as a postage stamp – just 580kg dry – but had some decent downforce. Being behind the wheel would be quite an experience. Being strapped into the jump seat? Terrifying.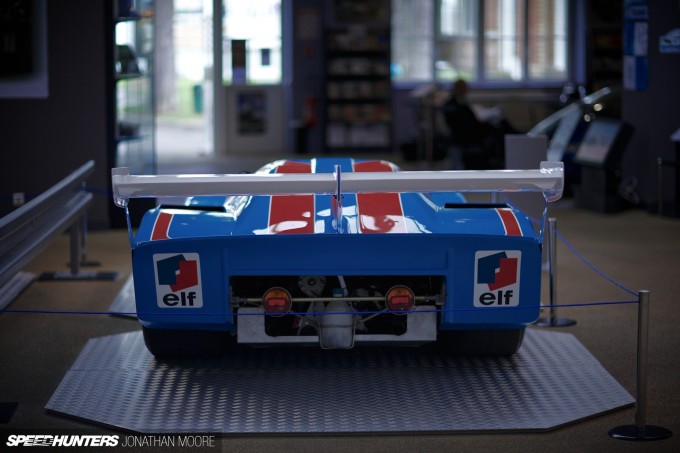 Even if you don't really care for old sports prototypes of this era (in which case we really need to have words), then there's one thing about these Alpines that you really need to respect. It begins with T. The word is turbo. This small blue prototype from 1974 laid the foundations for Alpine's return to Le Mans in 1975 and the Renault-Alpine that would win the 24 Hours by 1978, but more importantly was used during the off season as the testbed for Renault's V6 turbo programme that would revolutionise both sports car racing and Formula 1.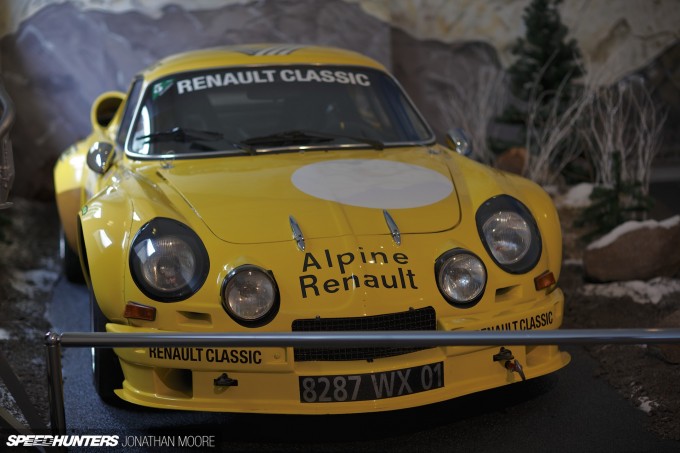 Turbos had been tried out in A110s as well, which must have been quite frightening, and the A110s in general continued to evolve as the world changed around them. This is the ultimate iteration of the breed, the A110 1800 16S from 1975 (okay, so Alpine didn't do flowery names for their cars). It took technology from the radically different A310 which had been introduced in 1971, specifically the rear suspension. Wider, lower, meaner – and generally more Renault racing yellow.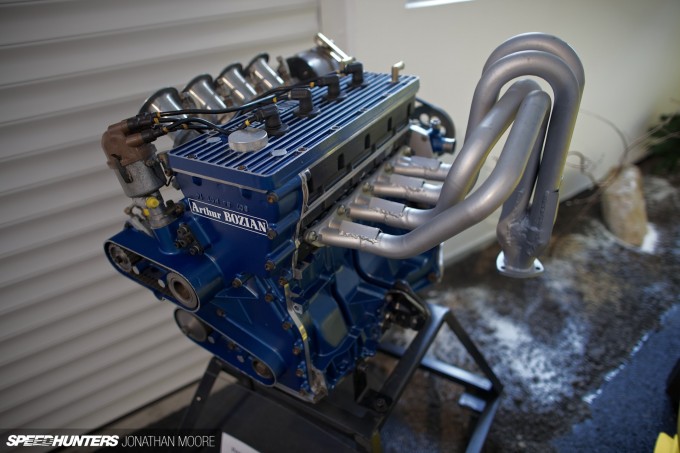 The Renault-Gordini inline-four might have still been small, but it was certainly potent by this stage: the exhausts on the 16-valve version were quite a work of art. It just shows that size doesn't always matter.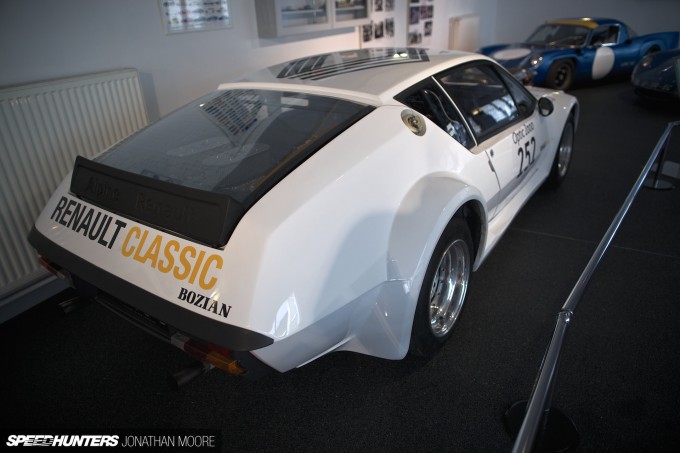 The A310 showed that Alpine might have been in the '70s but they were looking to the future. It showed off the angular design that was the style du jour, but delivered it in a pretty timeless way. This is how I'd make my dream A310 project car look…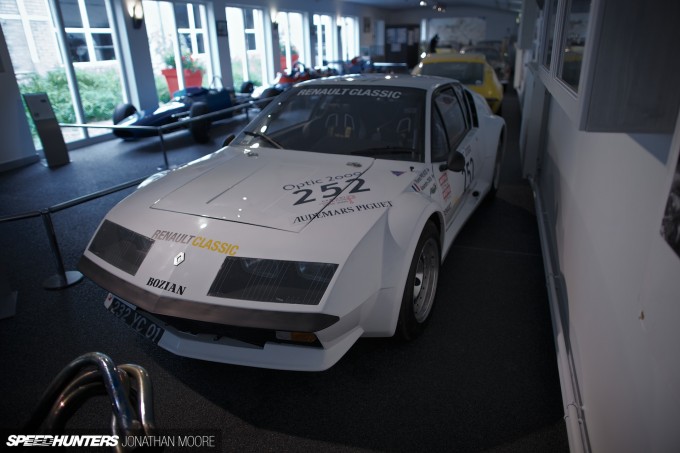 Only six examples were made of these wide-body Group 4 A310s, out of a planned run of 30: they were thoroughbred racers, but had a prohibitive price to match. But they look so good – those sharp lines, huge wheel arches and oversized light clusters…
This car has had some more modern additions to its V6: power was admittedly always lacking in these cars, at least compared to their competition.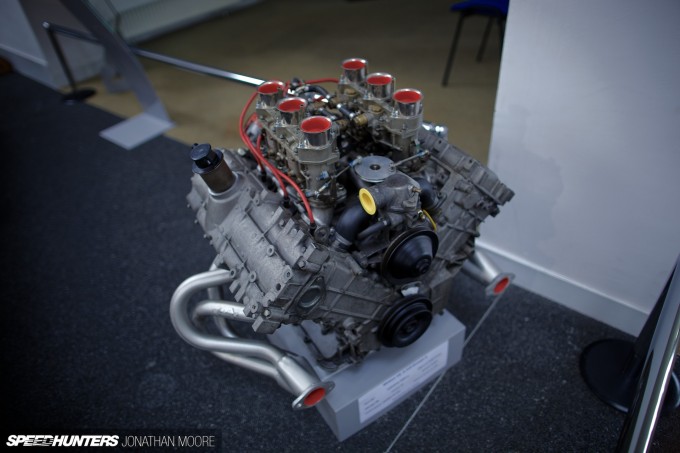 The base 2.6-litre made for a sensible, if not face-melting 240hp at 7,500rpm – the A310 did at least weigh in at 980kg.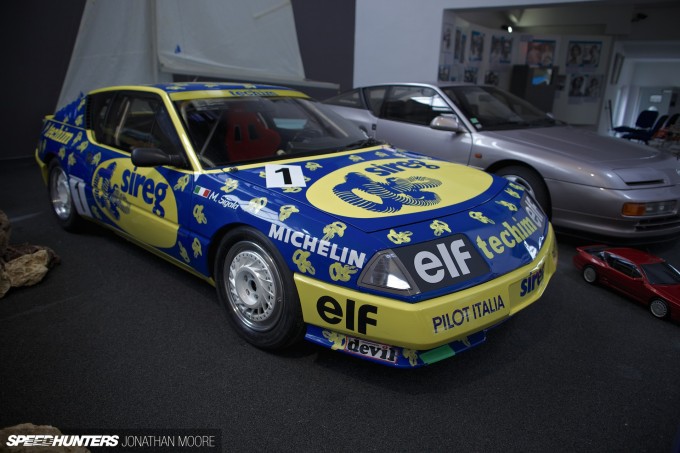 Alpine had one last hurrah before being replaced by the R5 Turbo as Renault's premier competition brand: GTAs raced on the F1 undercard at many European Grand Prix between 1985 and '88, and 69 were built. This V6 Turbo GTA has been recently restored: it won the Europe Cup three times.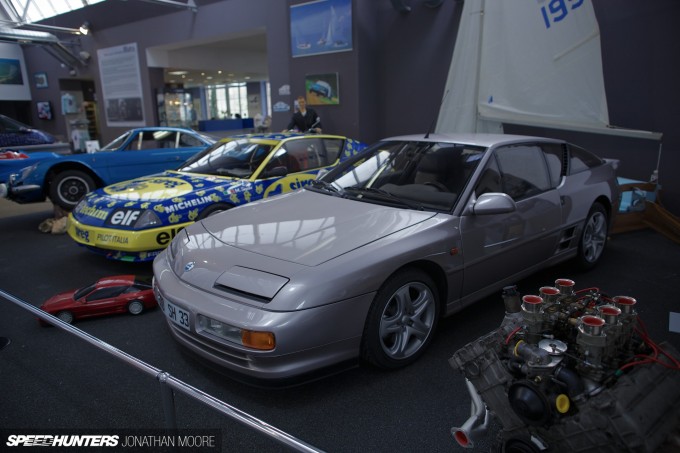 The final road car was the A610, which was based on the GTA. With a fully turbocharged line-up of V6 engine options, power hiked to 300hp and advanced aerodynamics, the reviews were good – but the sales weren't. It was the end of Alpine's road car adventure. In 1995, production at Dieppe swapped over to the Renault Spider, and the Alpine name went into virtual stasis. Until now, of course, with the return to Le Mans and the proposed Caterham road car tie-up. My visit to this collection of Alpines, combined with seeing the A110-50 concept at the Paris Motor Show and the Alpine-branded LMP2 at Le Mans means I can't wait to see the return of an Alpine proper. I reckon there's an Alpinista inside of all of us…