Fresh out of the box
In the custom car building world, being original is often easier said than done. Having a completely empty palette is one thing of course, but when you're bound by certain criteria, making an impact is an even tougher ask. That's not to say that taking something that's been done before and stamping a fresh mark on it can't be done. If you want proof, you'll absolutely find it in the Bag Riders' 2009 BMW E92 335ix.
It's been nearly a month since the automotive aftermarket tuning world descended on Las Vegas, and although Sean pointed his camera at this super-wide and super-low machine days before the city's convention center became overrun with nearly 2500 exhibiting companies and more than 60,000 people, now seems like a good time to take a look at this crazy SEMA Show creation.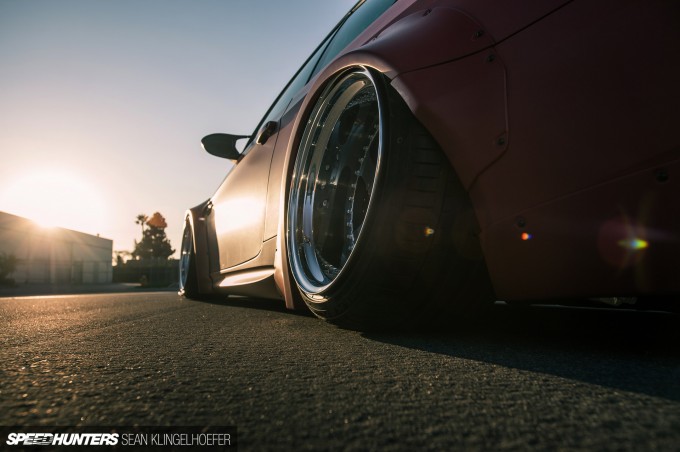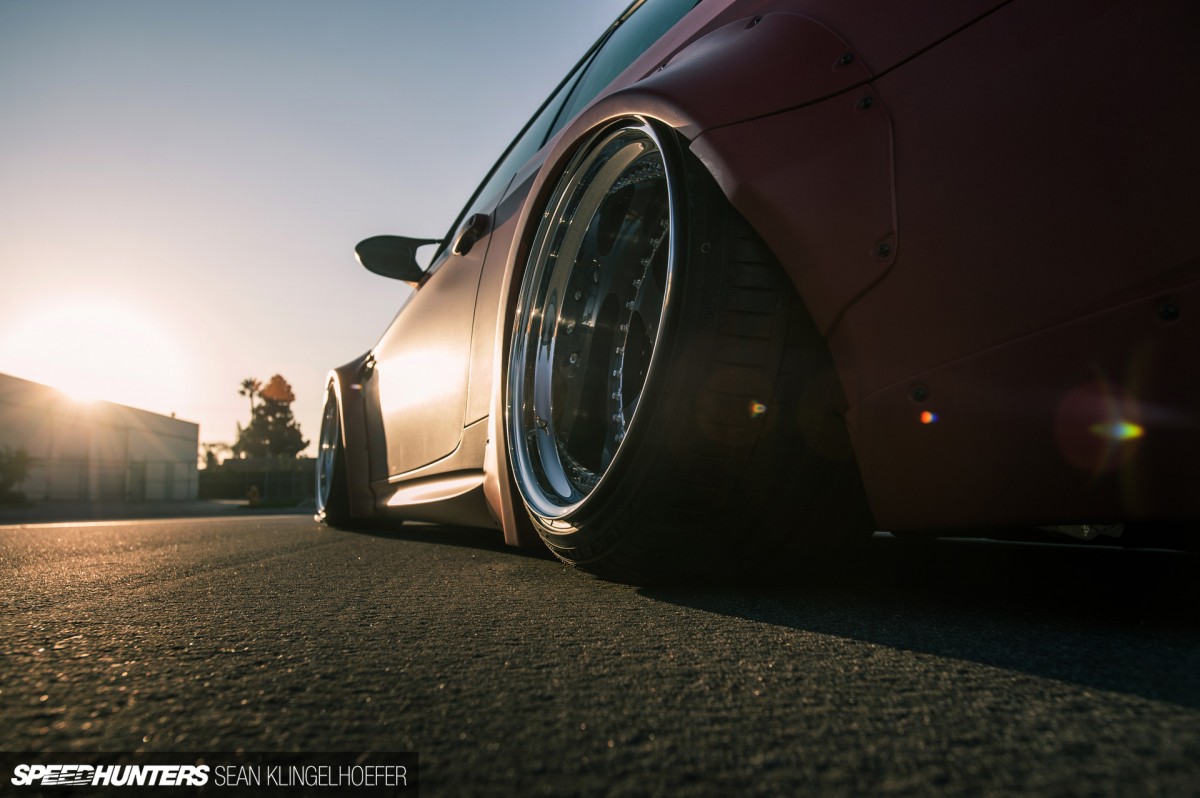 Unlike Liberty Walk's fattened-up Ferrari 458 and Nissan GT-R which both made their official, opinion-dividing debuts in Sin City, LB's E92 M3 over-fender kit that serves as the defining aspect of this car is neither new nor totally unique stateside. Yet, with some help from Air Lift and Rotiform and a select group of other collaborators, the Bag Riders BMW achieved what it set out to do: command attention.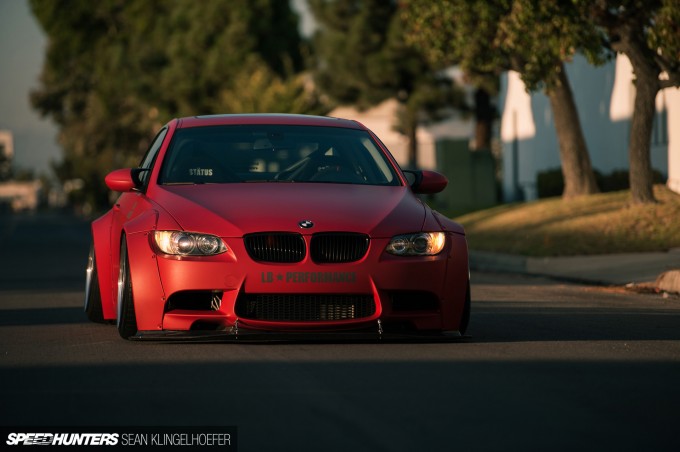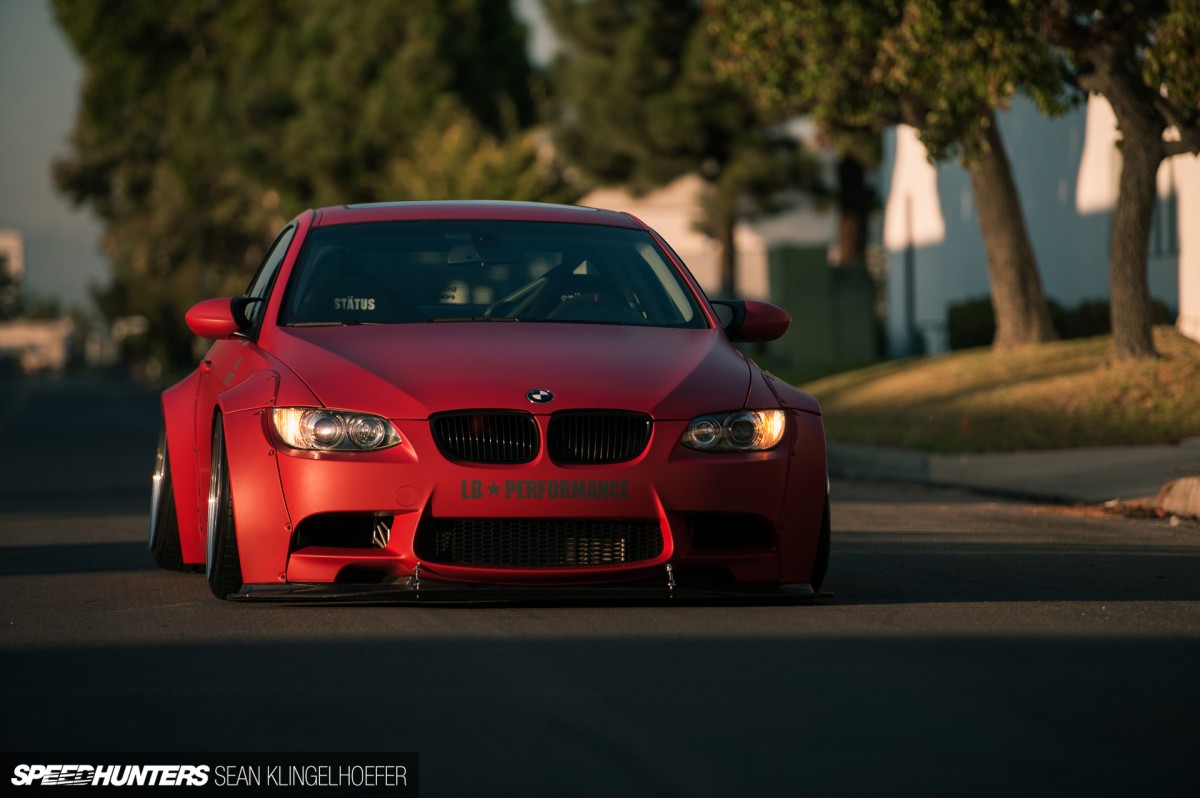 For Bag Riders' founder Will Fisher, the opportunity to work alongside a number of high profile companies and collectively turn an E92 BMW into something truly SEMA-worthy did not need a second thought, although it wasn't entirely straightforward. In the planning stage of the project, the build centered on breathing new life into Will's personal cream-coloured 335 coupe – a car that already runs a prototype Air Lift suspension system – but given the commitment required to pull off the LB transformation (read: hacking metal) it was another chassis that went under the knife. It only took three days to track down the E92 – a less-common four-wheel drive 335ix variant that was chosen for its unique starting point – but with less than two months until SEMA, Bag Riders' build team had their work cut out.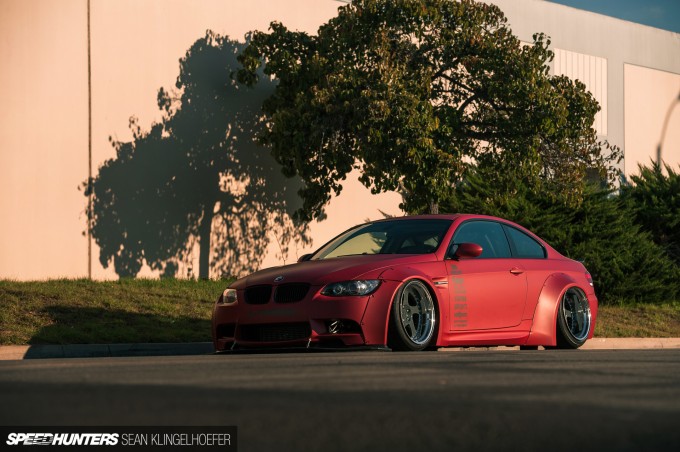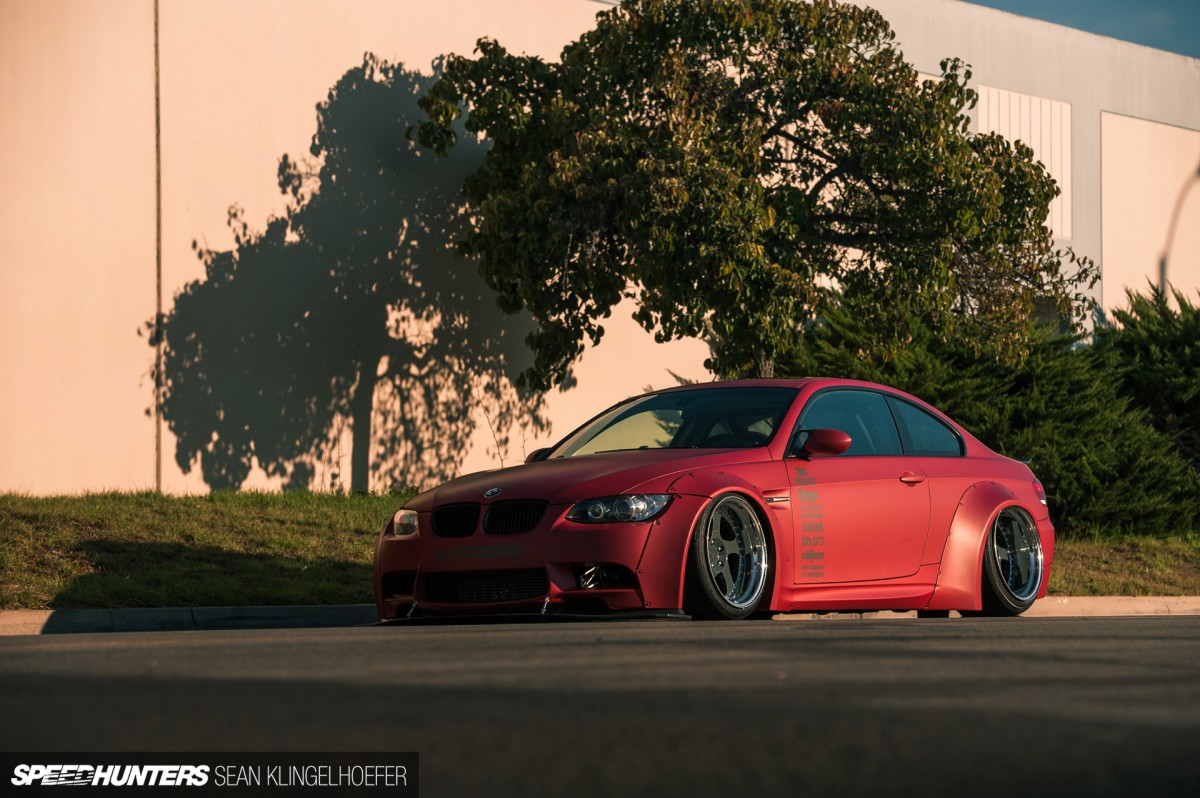 Although Will is well-versed in the art of building cars, his personal approach has always been more understated than over-the-top. Of course, there's absolutely nothing understated about an overfender kit, but sometimes you have to step outside of your comfort zone for the greater good. Because the kit was designed for the M3 coupe, prior to work beginning on the radical transformation, the 335ix's factory bumpers and sideskirts were all replaced with OEM M3 gear. The only piece in the puzzle that wasn't so straightforward was the front end, which according to Will took a little while to get it looking right because of some subtle differences between the rear-wheel drive and four-wheel drive car.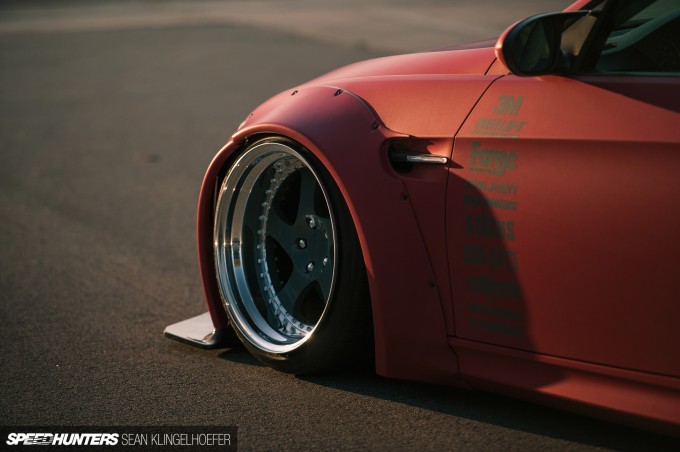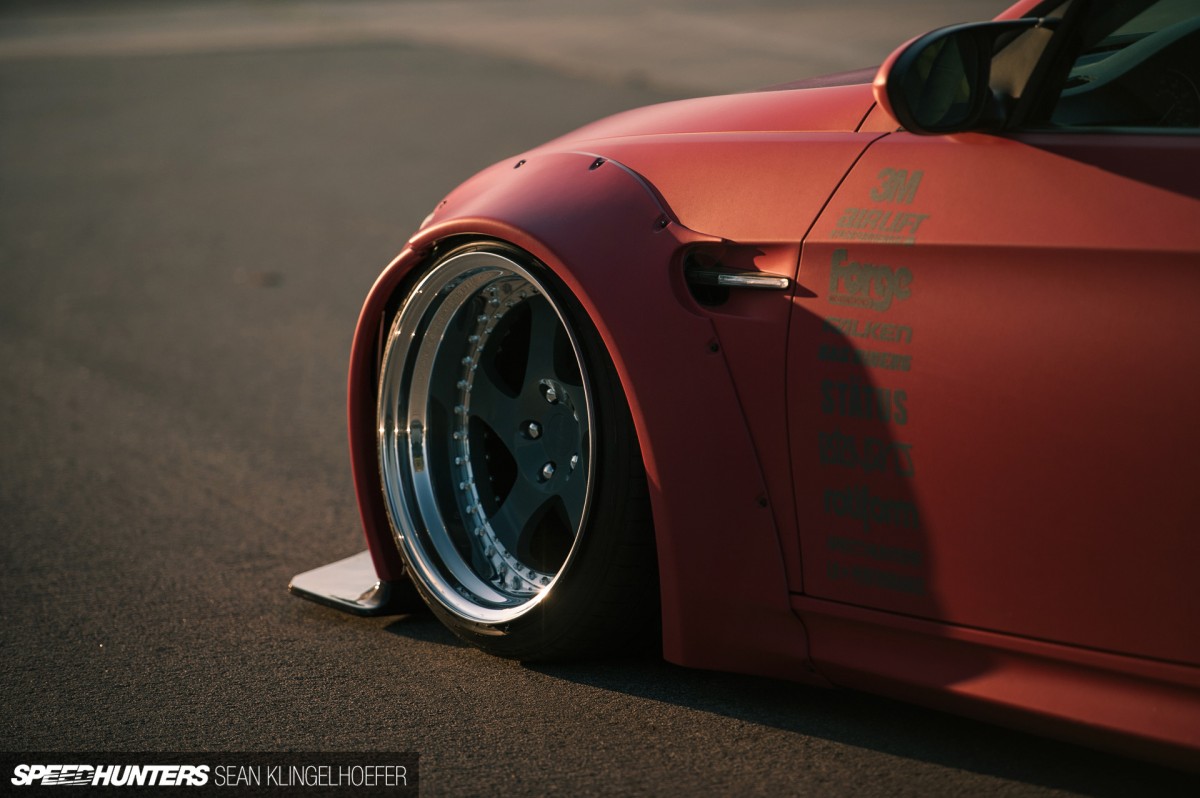 Once the basis of the build was completed, cutting could begin, allowing LB's signature bolt-on over-fenders to be fitted at both ends of the body.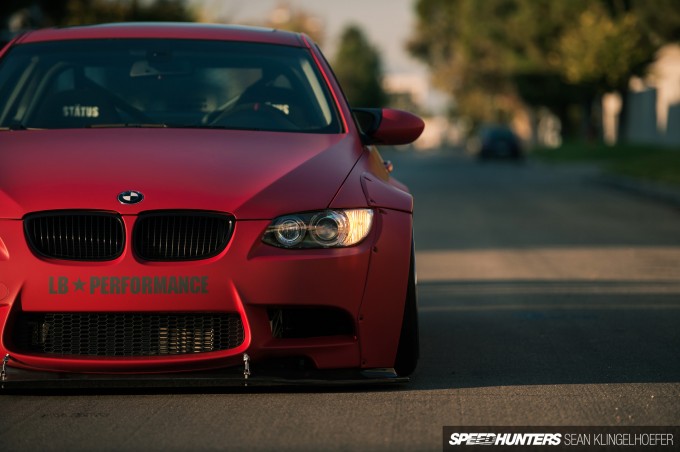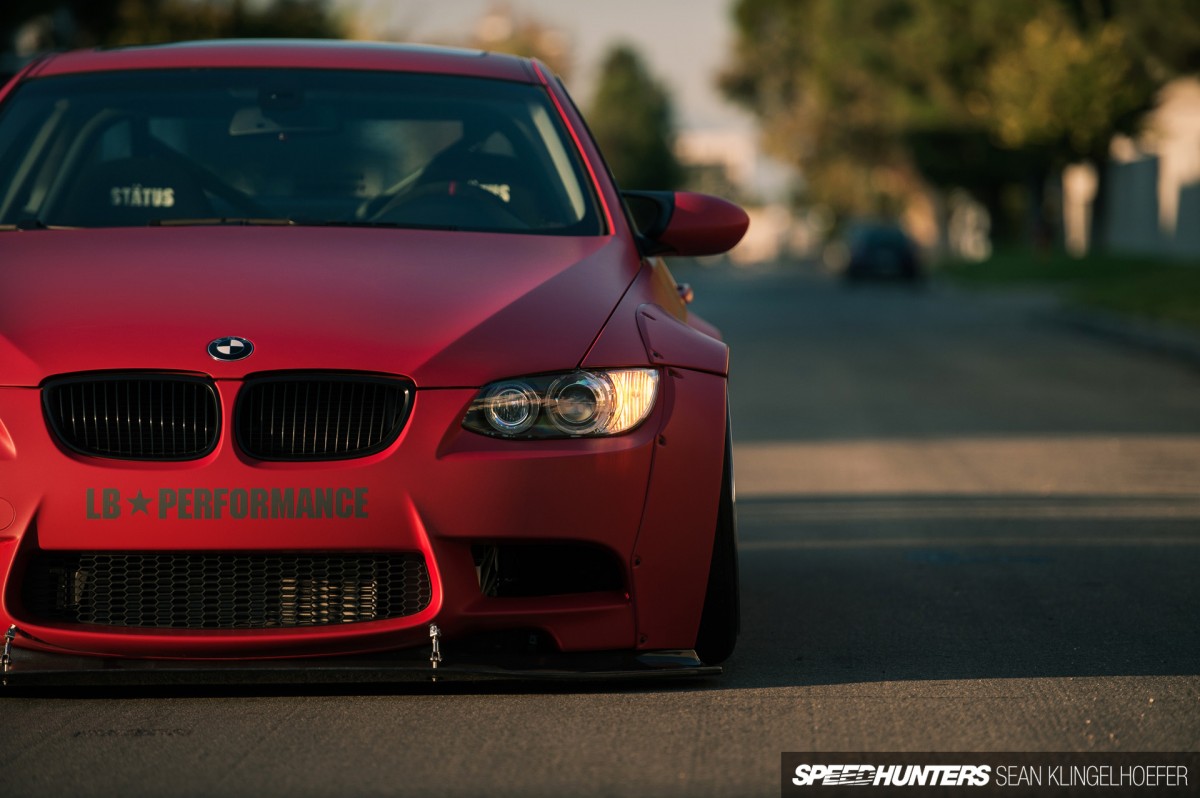 The forward-facing side of the two-piece FRP front fenders cuts a clean line down to meet the carbon fibre front diffuser/splitter.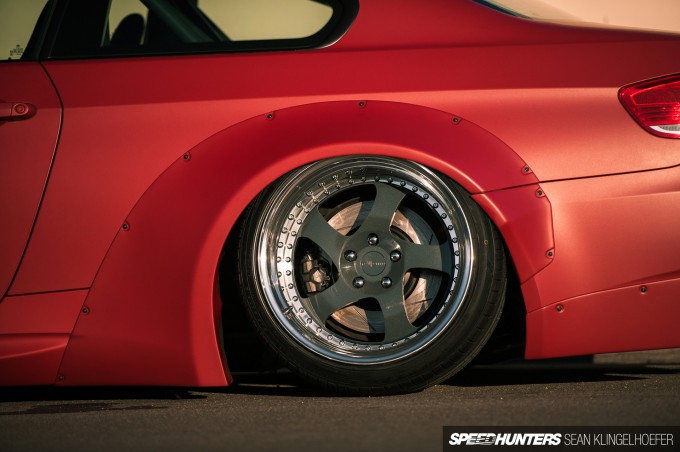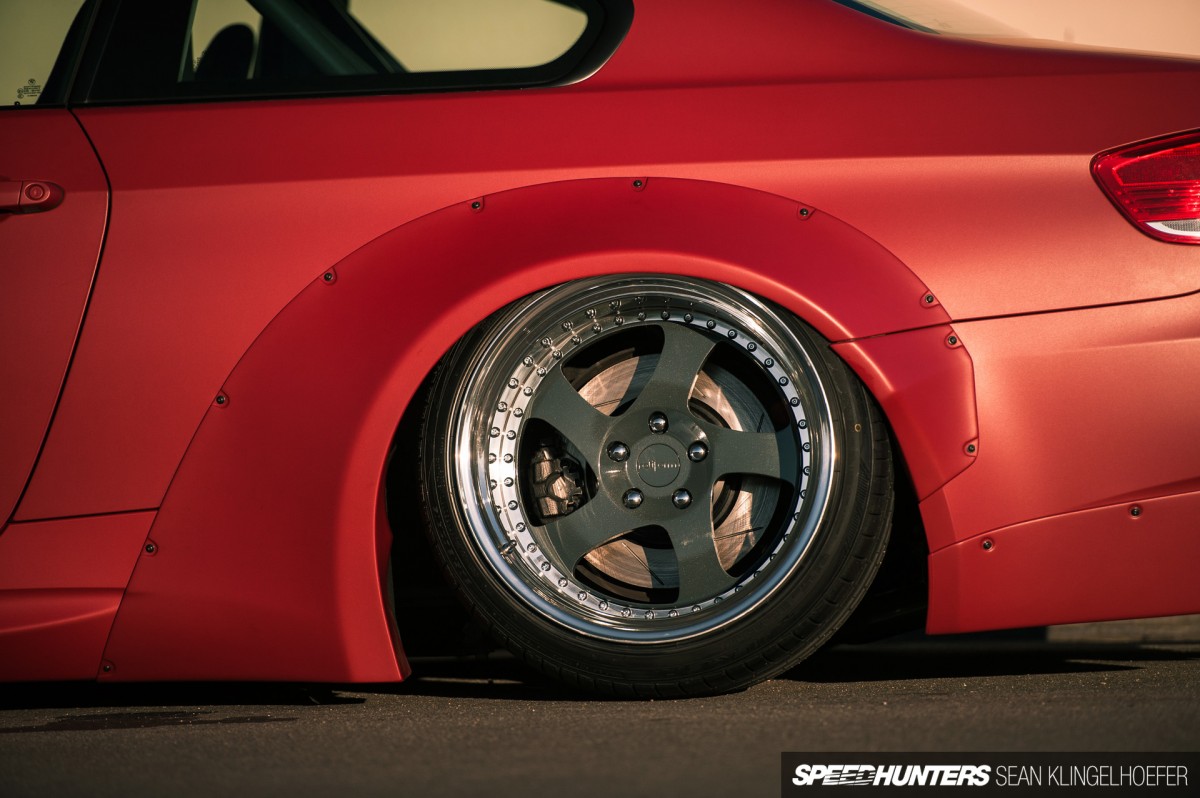 Even though the back wheels are seriously wide (something I'll be touching on shortly), the rear over-fenders and associated modifications to the metal work behind them, allow the necessary room for a deep tuck.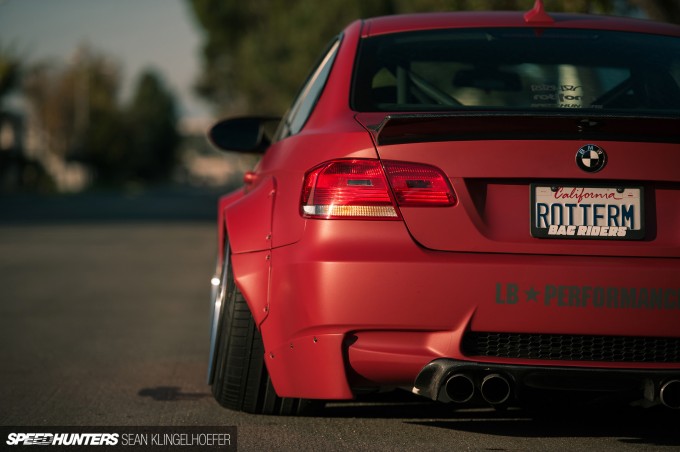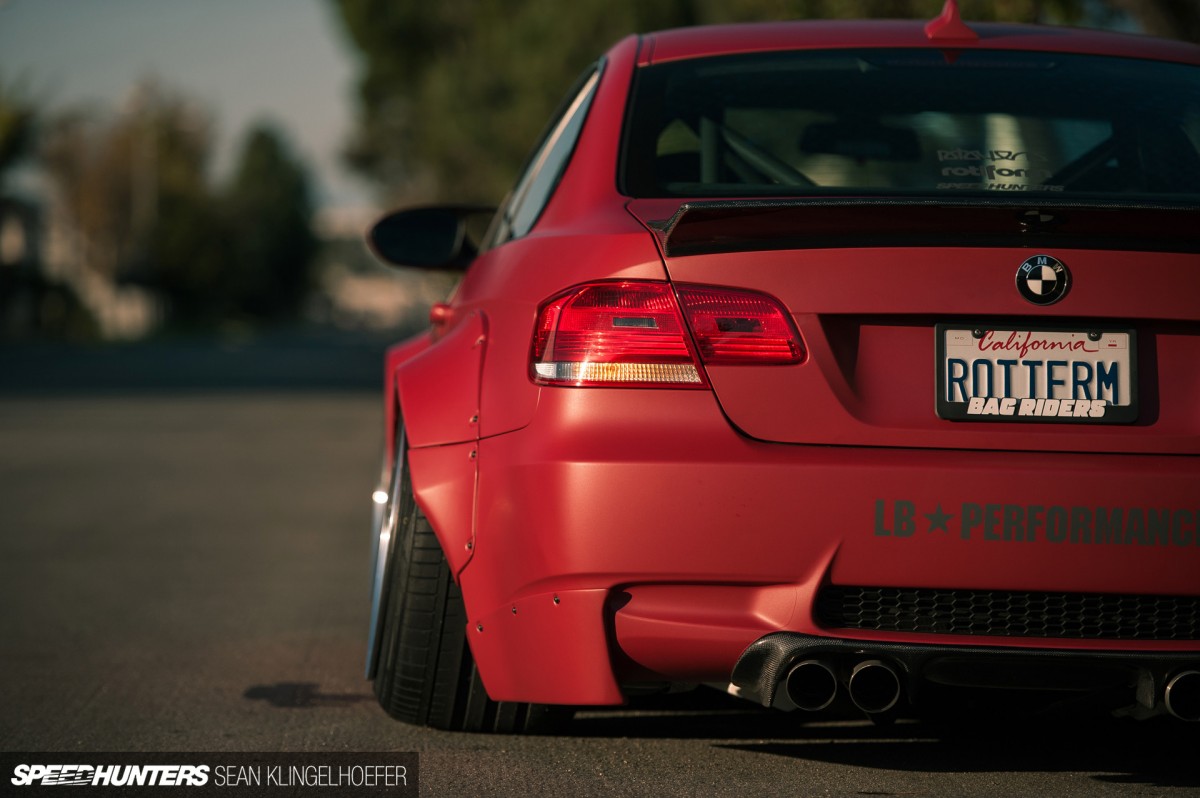 Of course, a solid amount of negative camber always helps the cause in that respect, and the 335ix has it in spades when it's at full drop. Like the front end, the rear has been aggressively enhanced too, with corner skirts and a M3 CSL-inspired diffuser from Challenge that's been constructed by hand in delectable dry carbon.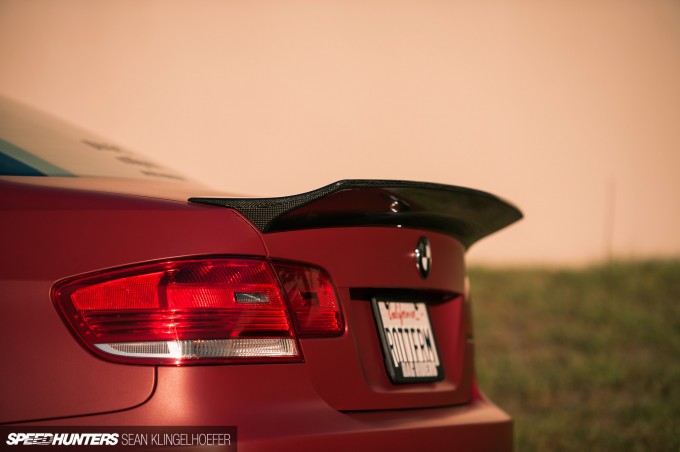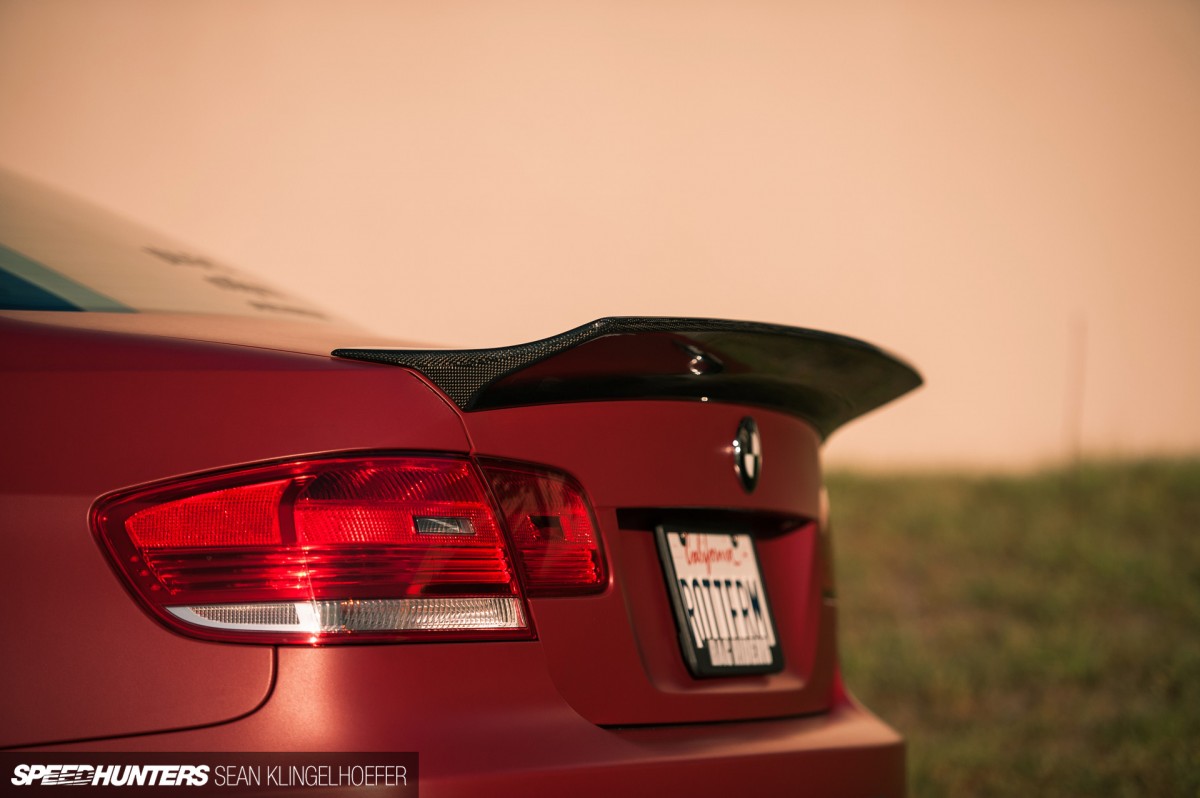 The finishing touch to the outward appearance is a form-following rear wing in carbon to match.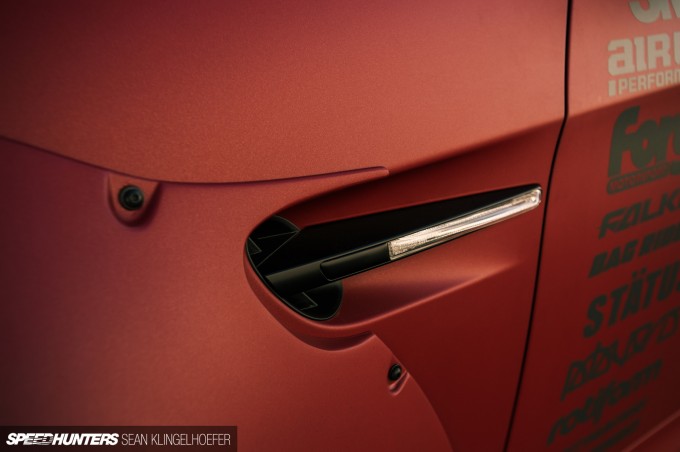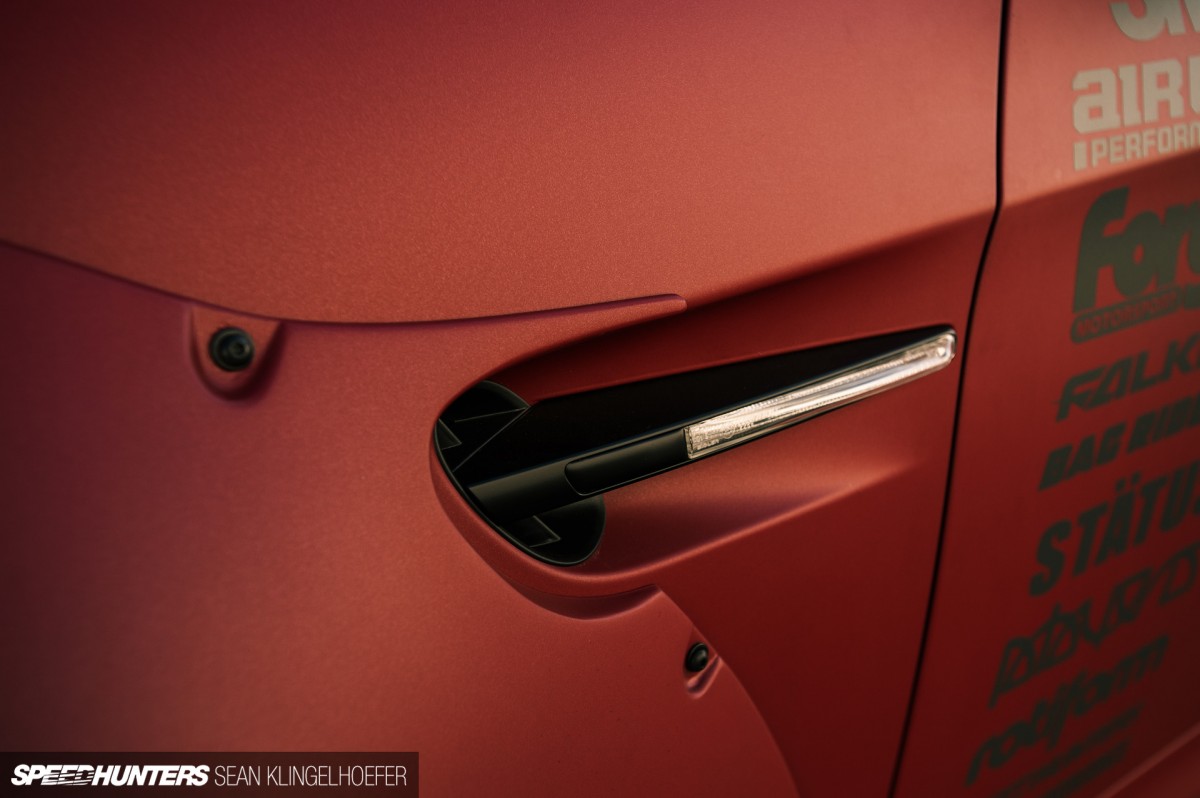 It's almost hard to pick out given the attention to the smallest detail, but the 335xi's factory blue paint was banished through an exhausting, yet flawless, 77-hour wrap job, using 3M Matte Red Metallic over all the new and pre-existing panel work, and contrasting 3M Matte Black around the grille and trims. Initially, Will's plan was to stick with the BMW's factory Montego Blue paint with a full respray, but with such a short lead time and a budget to adhere to, the wrap made perfect sense.
Form meets function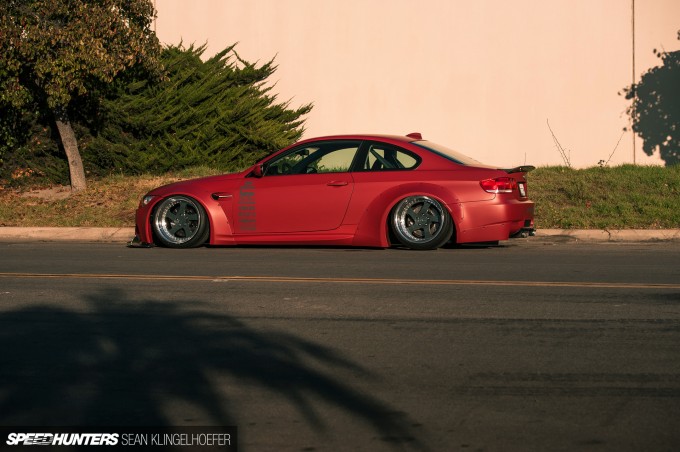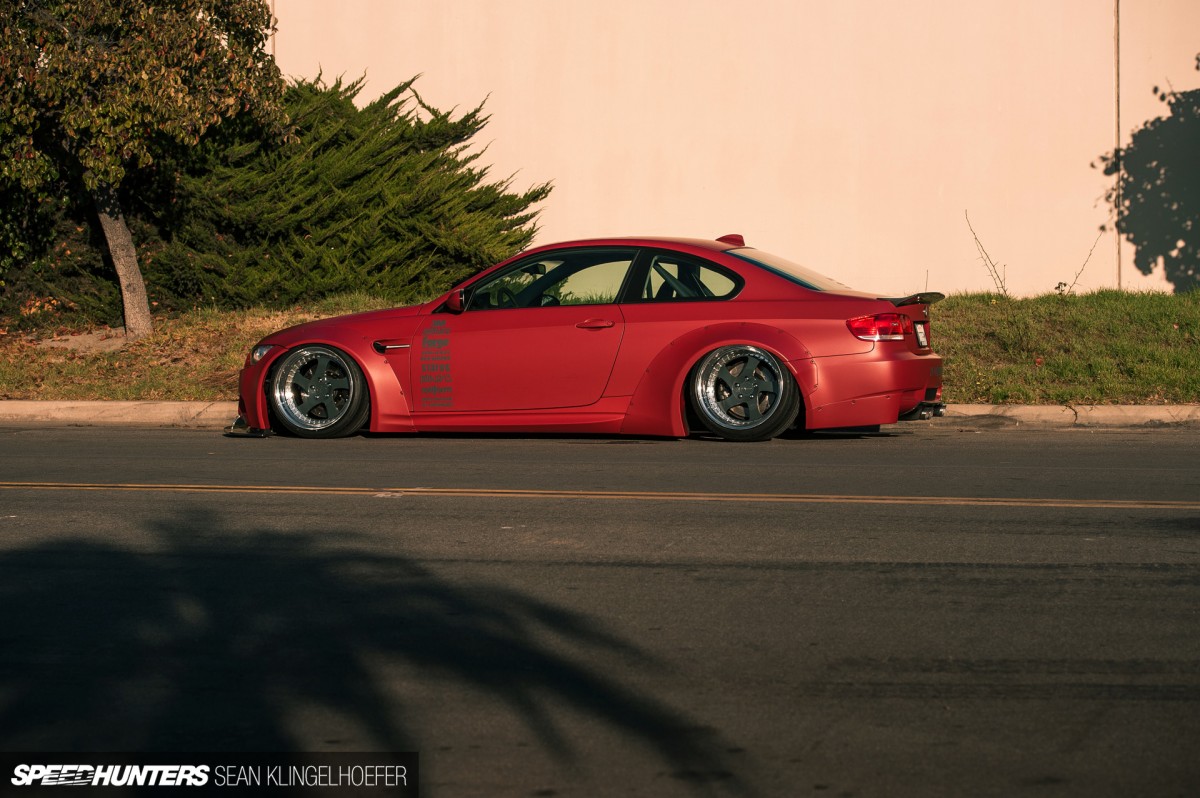 Whether you're a fan of Liberty Walk's design ethos or not, I don't think anyone could deny the visual impact that's been created. But really, that's only part of the story, because there's been just as much effort put into ensuring the BMW functions and performs like a proper tuned road car.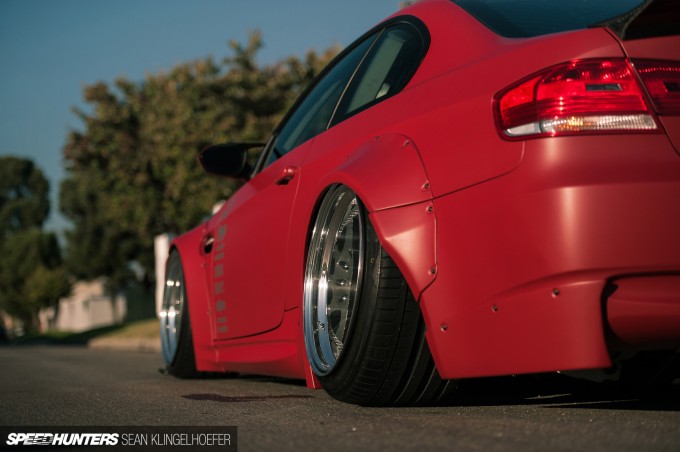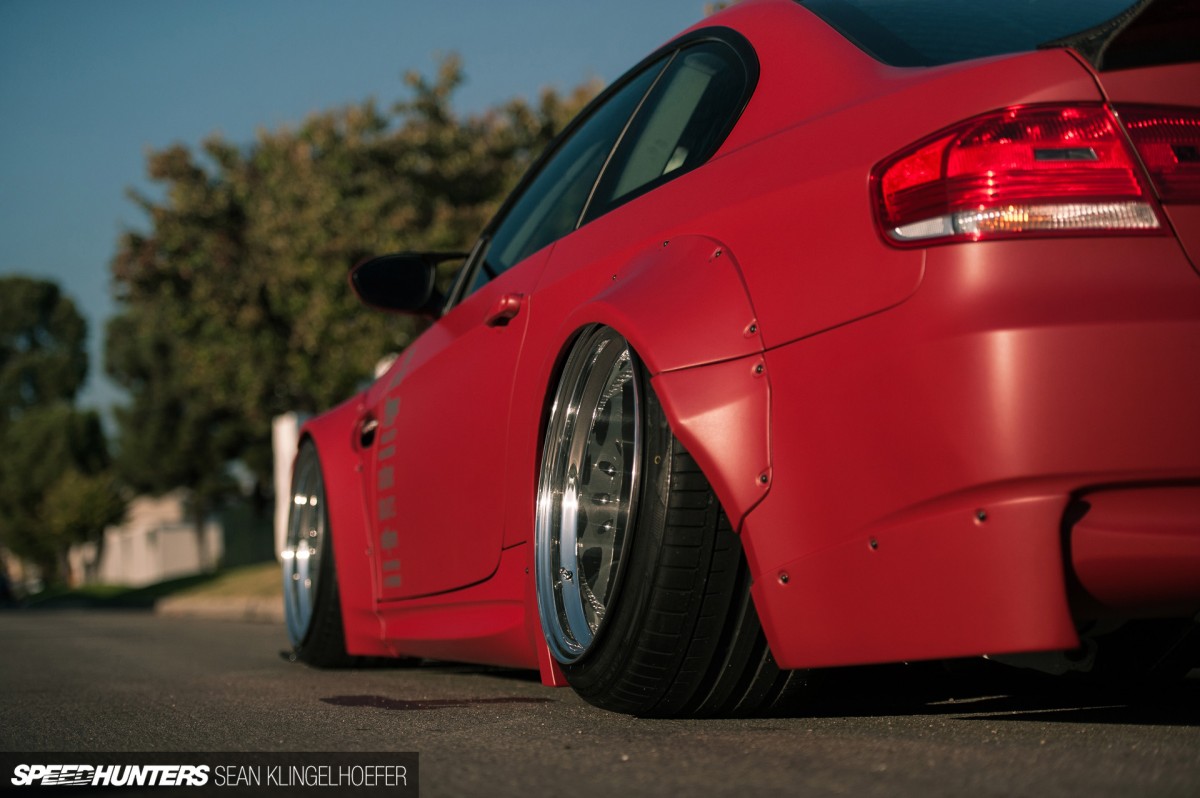 Yes, it's riding on air of course, but like the Double Down Mustang RTR that also made its debut at this year's SEMA Show, it uses a cutting edge, performance-oriented set-up from Air Lift. In the BMW's case, you'll find prototype damper-adjustable air bag struts with fully-threaded bodies at all four corners, along with one-off rear lower control arms that Air Lift custom-made for the car to suits its double-bellow bags, and fabricated rear toe arms for additional clearance.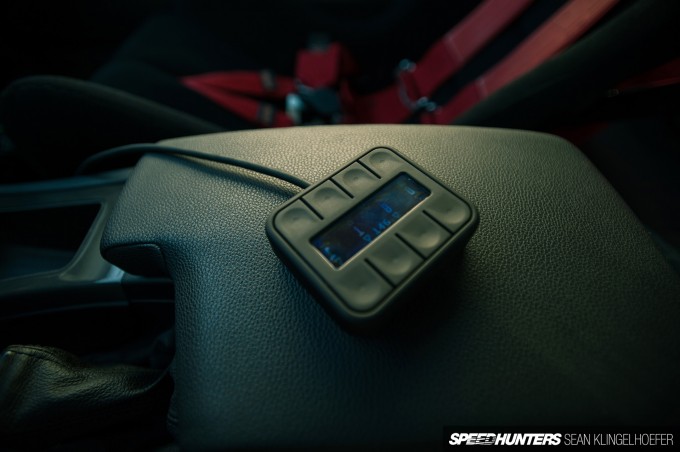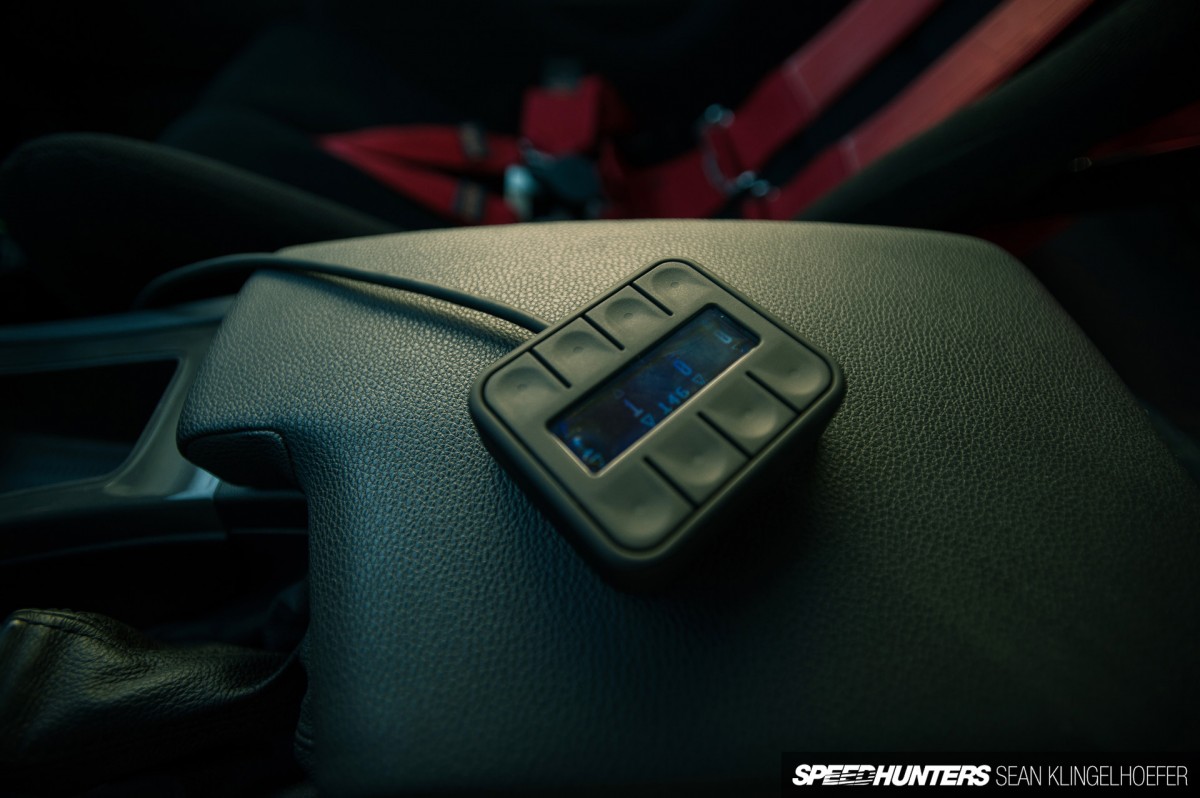 The install uses twin Vlair 480c compressors in the trunk and 1/4-inch lines throughout, and management via Air Lift's AutoPilot V2 controller which among other things allows for eight preset height configurations plus manual control of each corner, along with a host of system status and diagnostic functions. According to Will, the car is both more rigid and more enjoyable to drive than it was in stock standard form, with the benefit of being to able to truly slam it to the ground with the press of a button.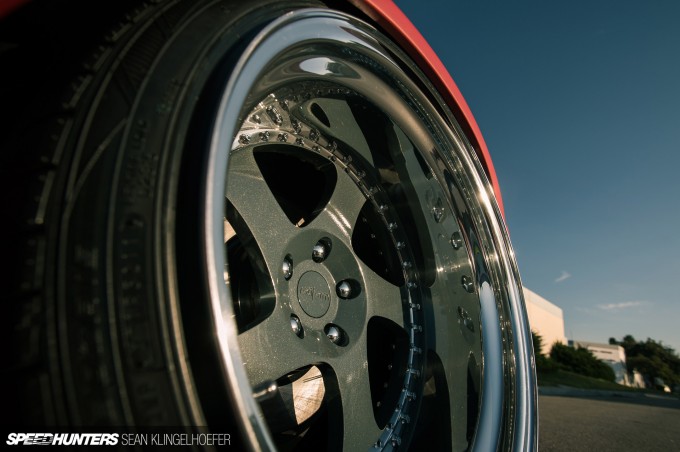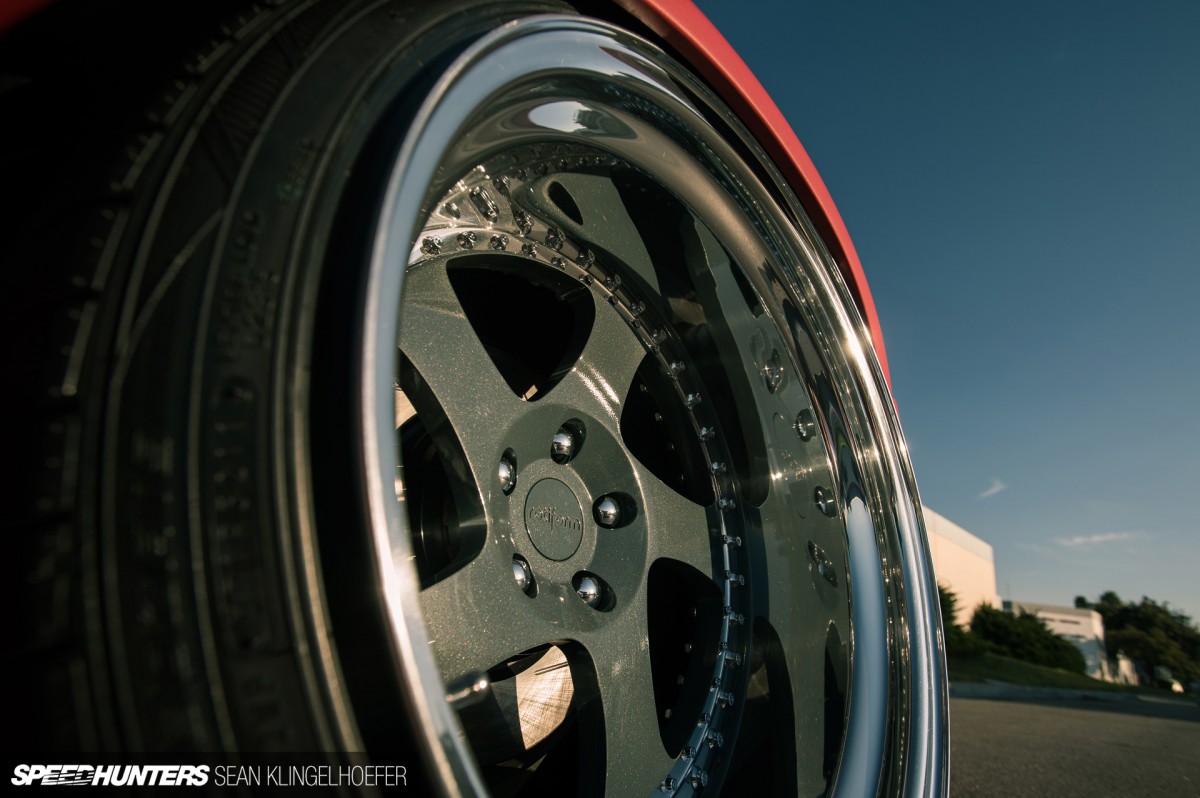 And then there are the rims. With Rotiform being an integral part of the project, the BMW was never going to be lacking in the wheel department, and as such its 'forged split' TMB three-piece design was used to full effect. Custom built to suit the E92's pumped proportions and featuring Audi Nimbus Grey accents, they're aggressively sized too measuring up at 19×12.5-inch and 19×13.5-inch at the front and rear respectively. And that dish? A solid 6.5 inches worth out the back.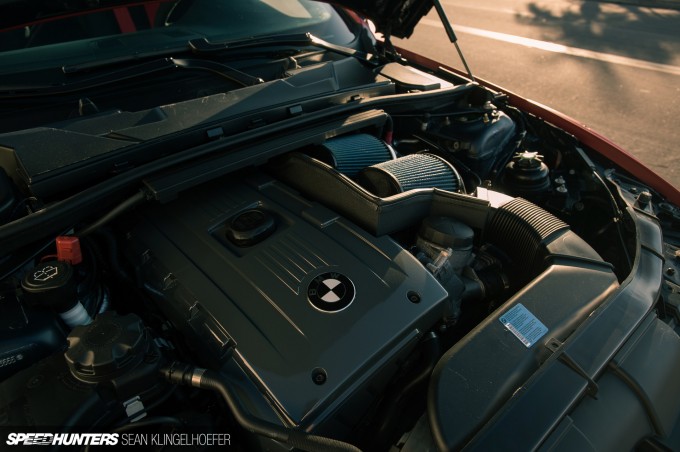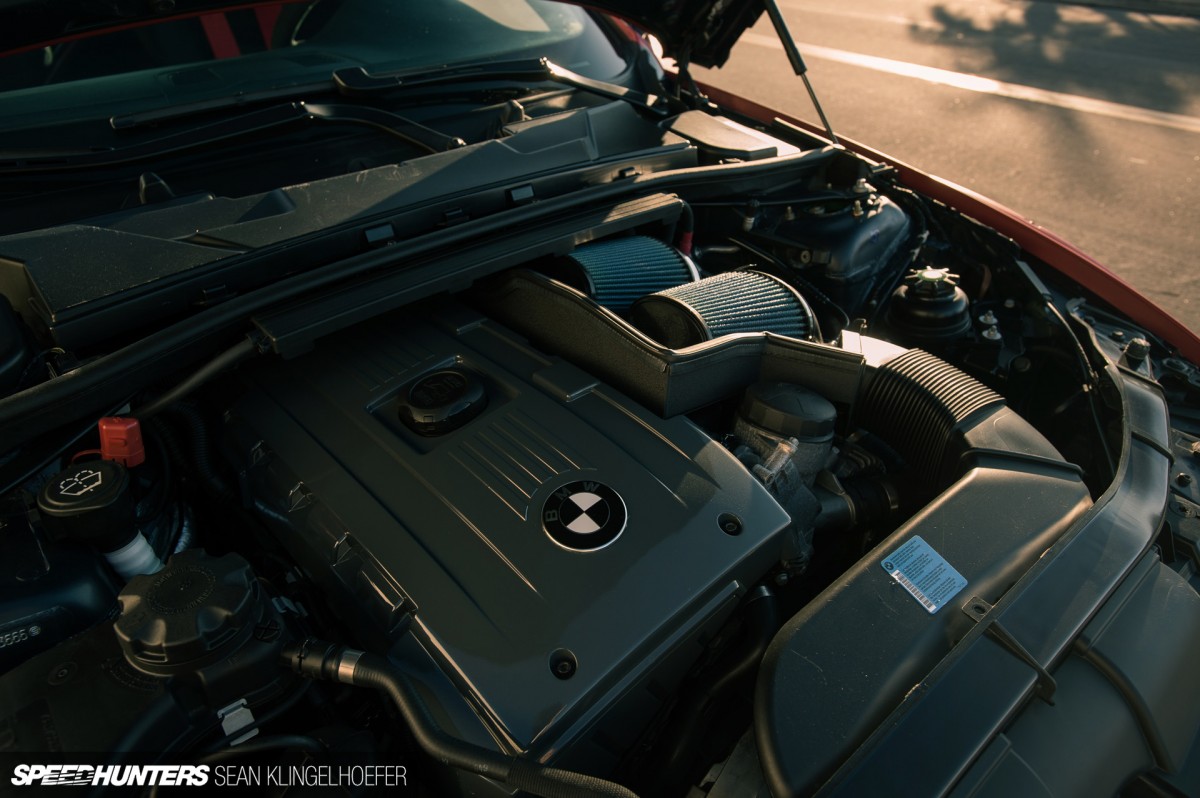 The 335ix's original 300hp N54 3.0-litre bi-turbo inline-six has been given a power-up too, thanks mostly to a Vargas Turbo Technologies Stage 2 Hybrid upgrade, which retains the factory turbocharger housings, but through modification – including upgraded compressor and turbine wheels – reinvents the way they perform and deliver boost.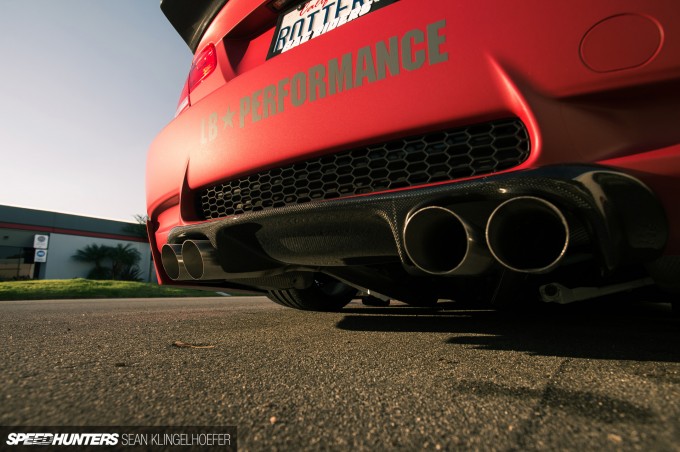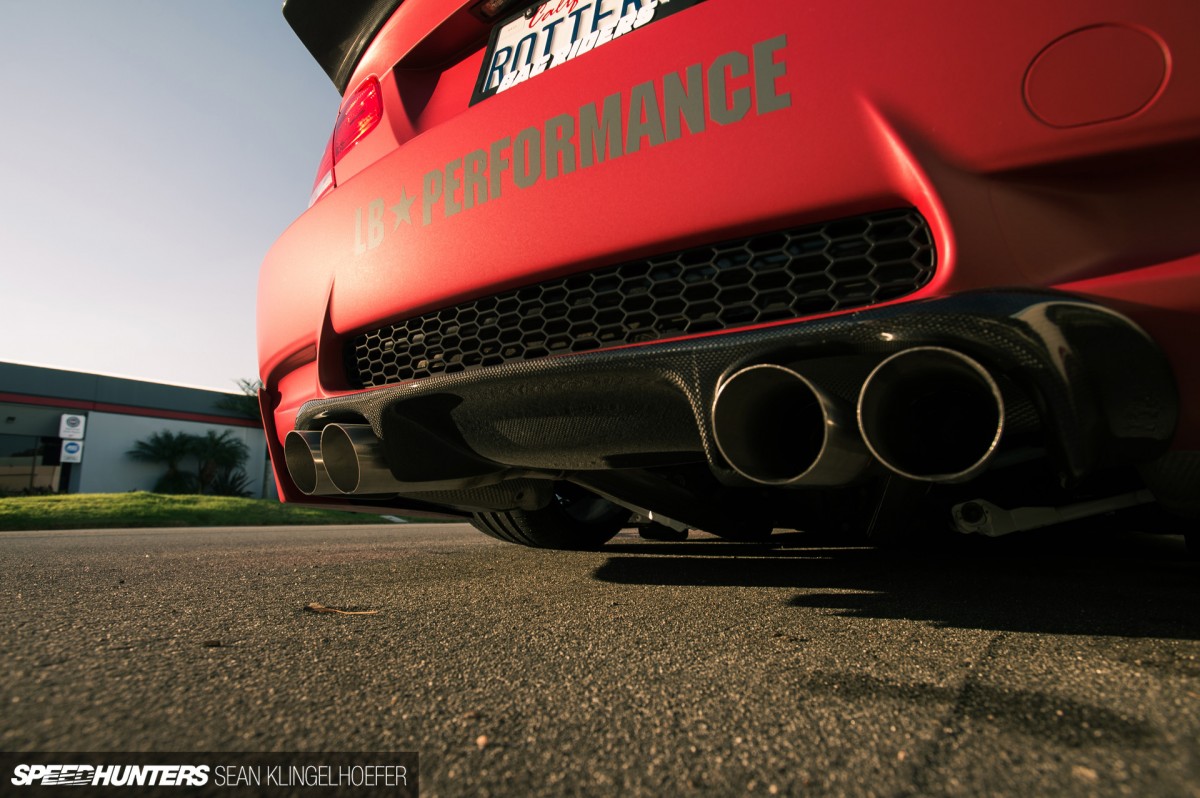 That's something further enhanced by the full stainless turbo-back exhaust system, which was custom made by House Motorsport.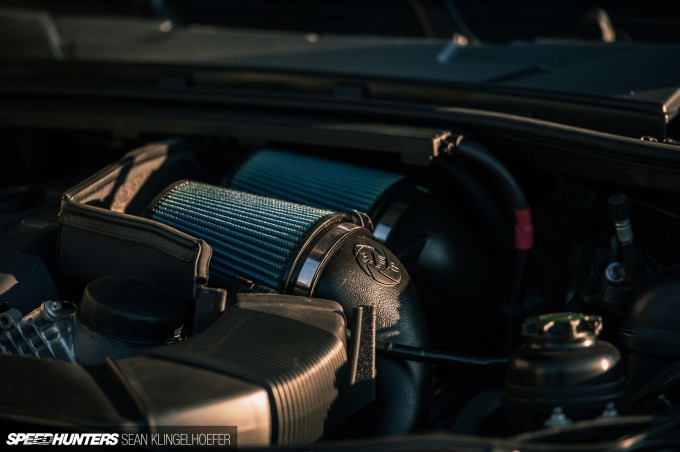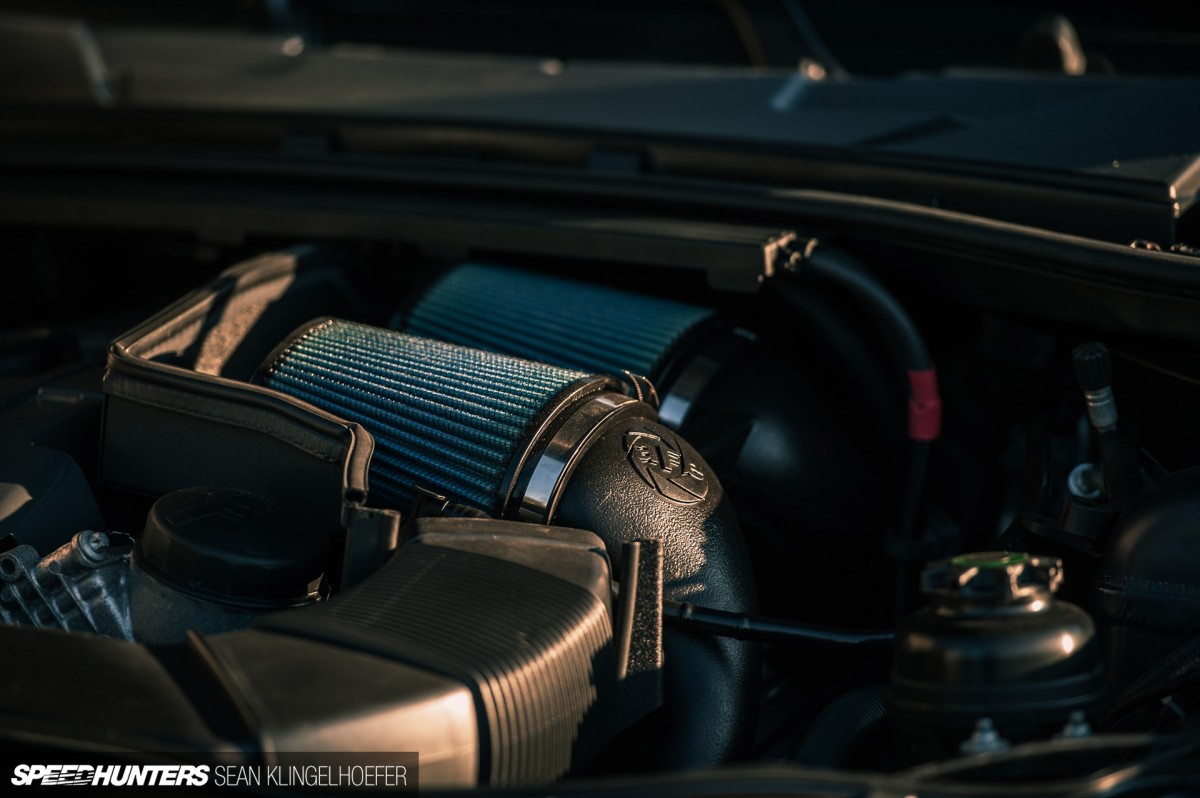 On the intake side of the N54, breathing's easy through an aFe Magnum Force Stage-2 intake system with Pro 5R air filters – a kit that's reputedly worth more than 30hp in its own right. Factor in those aforementioned upgrades plus a Burger Motorsports JB PNP tune, and there has to be at least 400hp-450hp on offer all told – maybe even more. While Bag Riders certainly wasn't chasing numbers for number's sake, the engine upgrade was an important aspect of the build; reiterating the fact that you can run air suspension without ruining everything a performance car stands for. The 335 is no race car of course, but according to Will it's definitely not slow.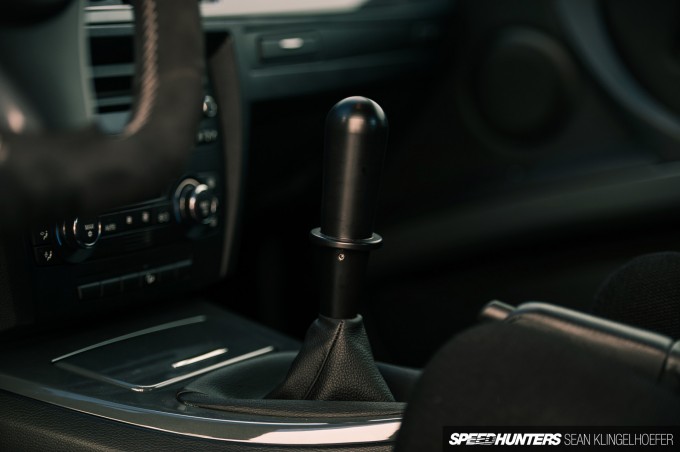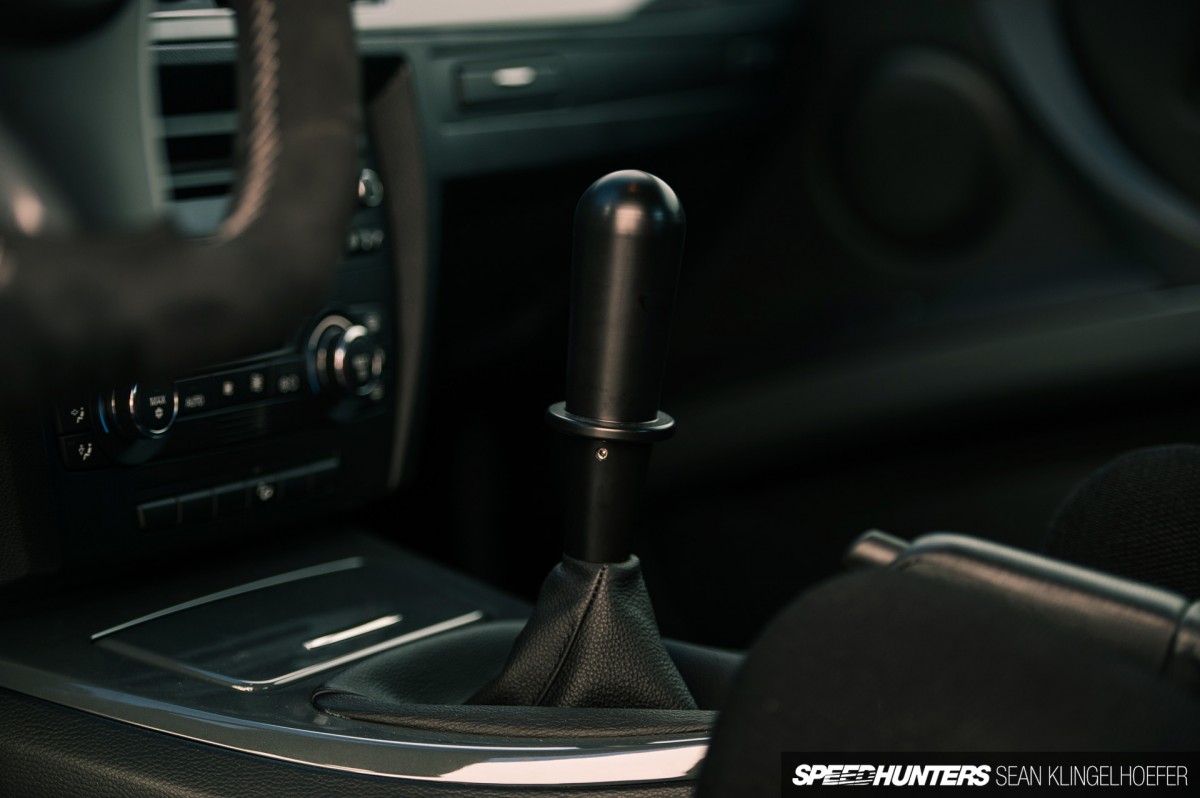 Even with the xDrive four-wheel drive system soaking some of it up, the extra power on tap and a manual gearbox (complete with Jaffster Tall Delrim shift knob), spells fun times I'm sure.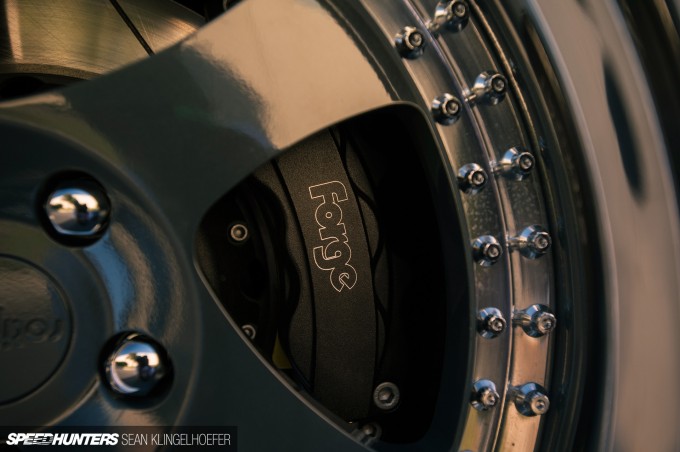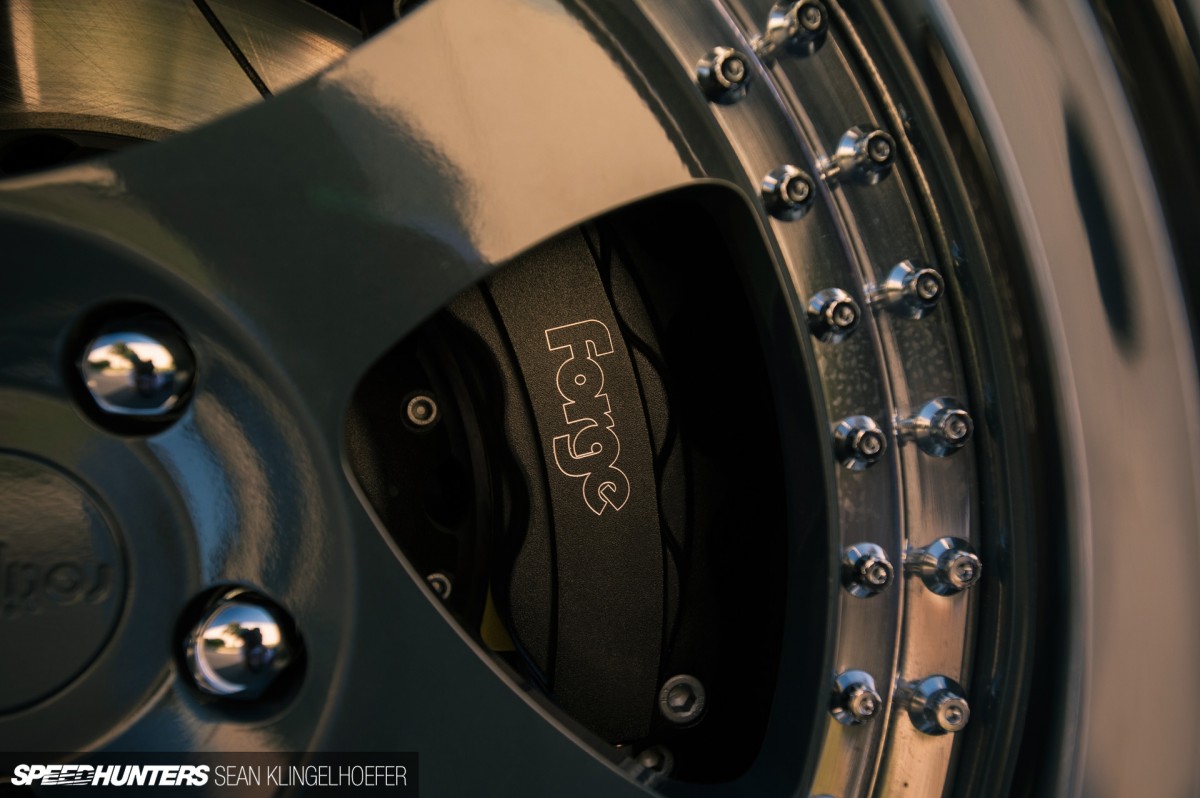 Judging by the size of the Forge Motorsport six-pot calipers and matching 380x32mm grooved discs fitted on the front end, it would be a fair assumption to say that the BMW would stop well too, even when it's being really leaned upon. The kit upgrade is rounded out with braided stainless steel lines and Forge performance pads.
The best of both worlds?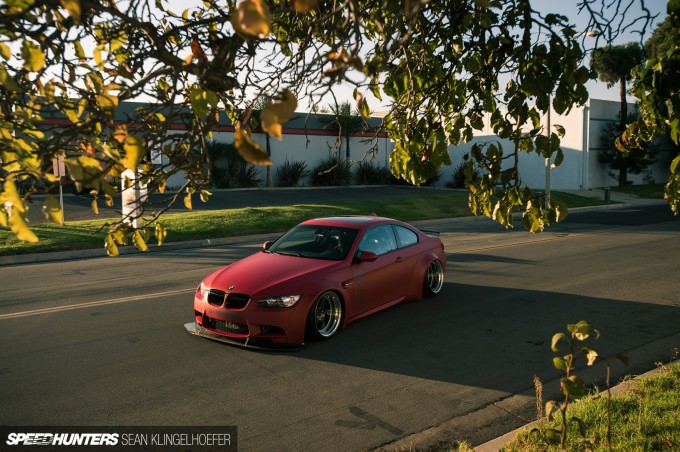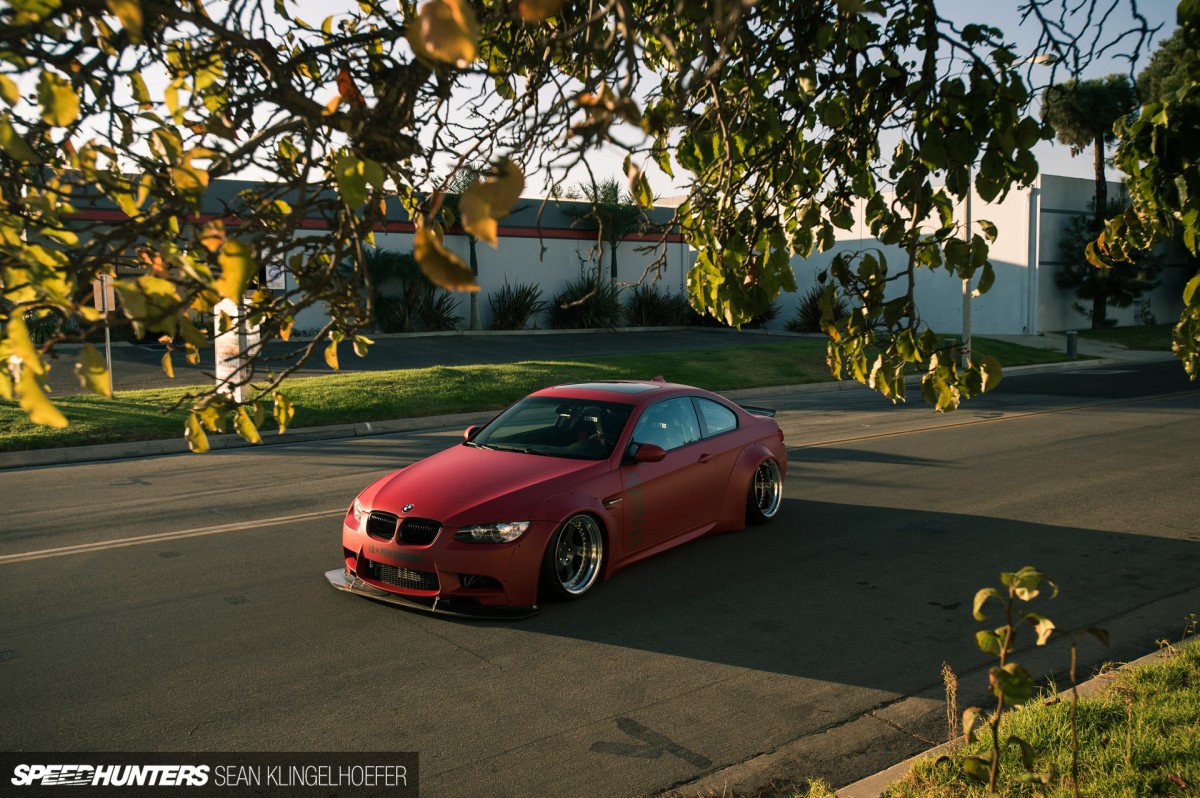 The idea that something that looks like this might handle in a performance-oriented way is a little lost on me, but given some of my fellow Speedhunters' experiences with the latest technologies from Air Lift – plus the real-world worth of all the other quality mechanical gear that's been used throughout this build – it seems a little hard to argue the fact.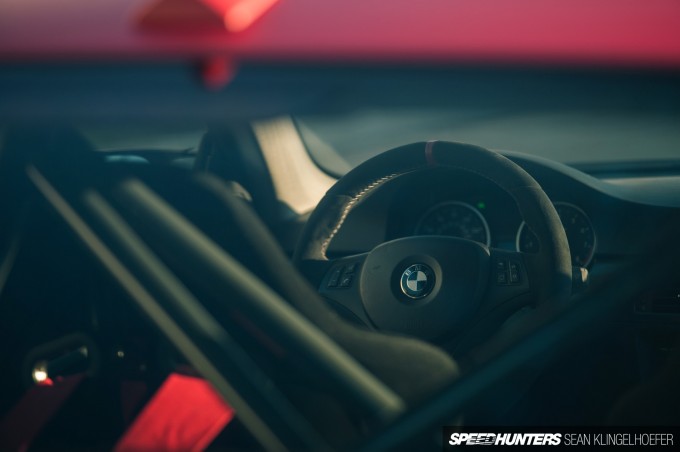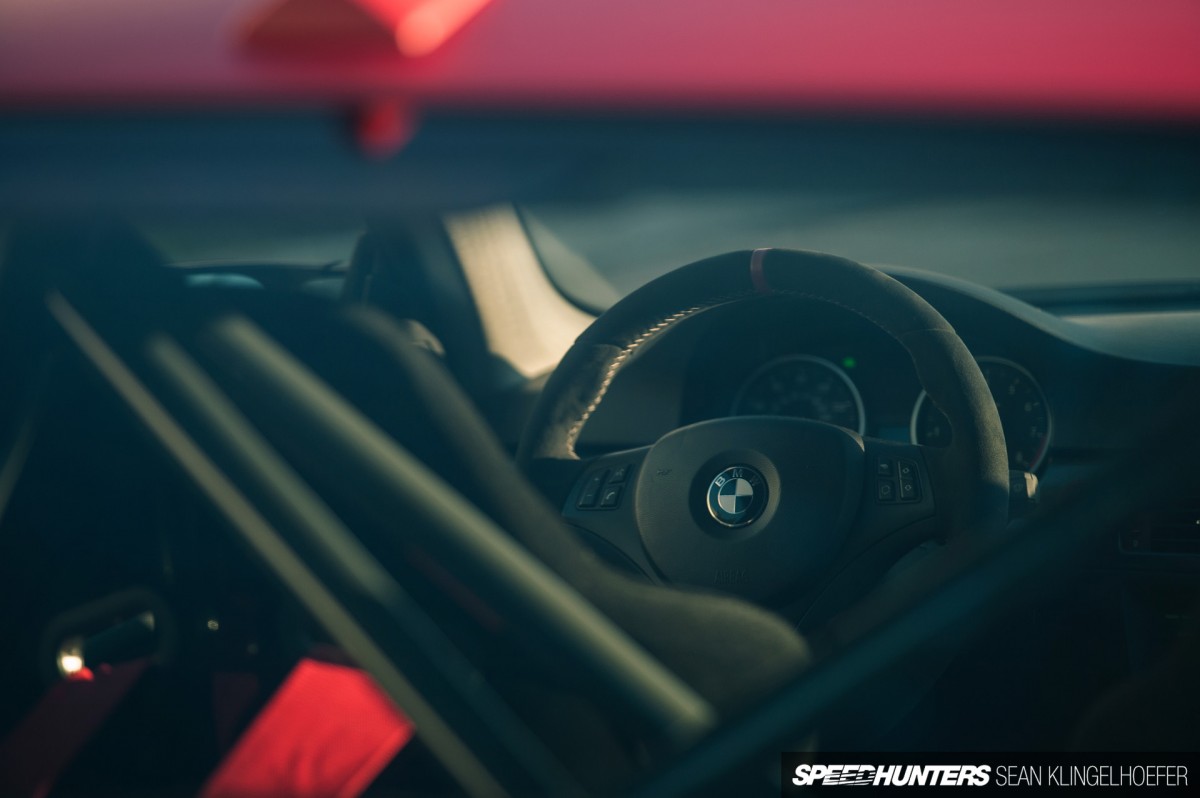 I'm absolutely certain that parking yourself in the E92's cabin, gripping the Turner Motorsport suede-wrapped wheel and stomping on the loud pedal would be a more-than-rewarding experience in its own right though.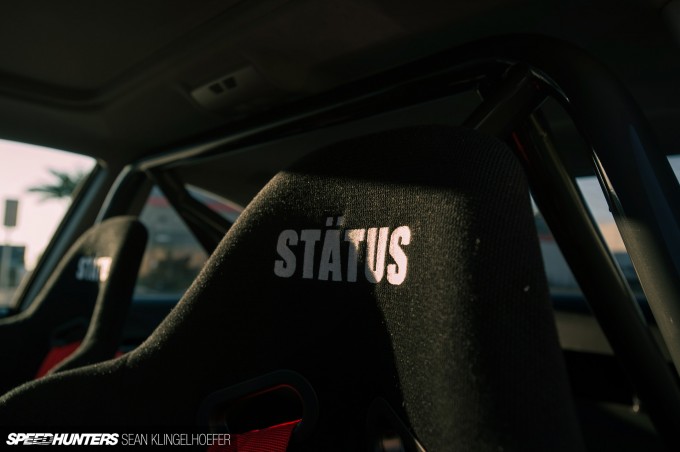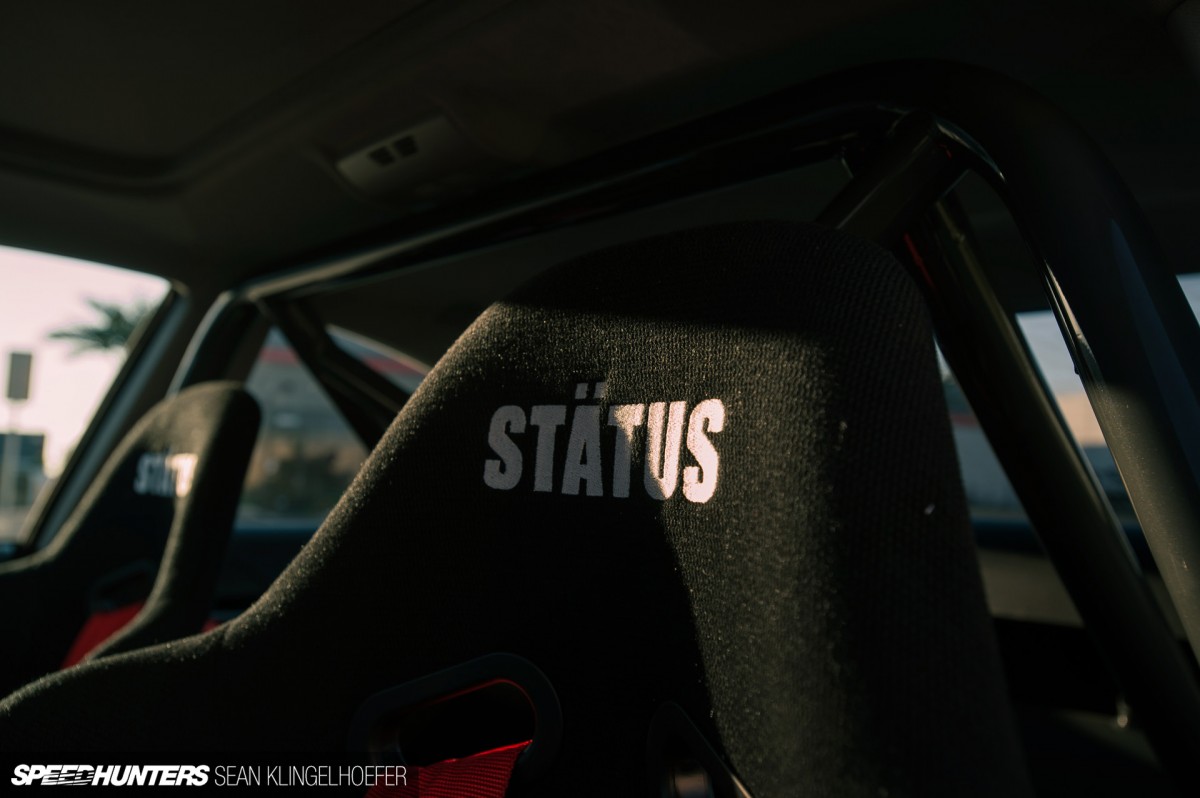 Frame-hugging seats are integral to that fact as well, and Stätus Racing Ring GTX FIA-approved racing buckets strapped with five-point harness belts by the same maker help the cause no end.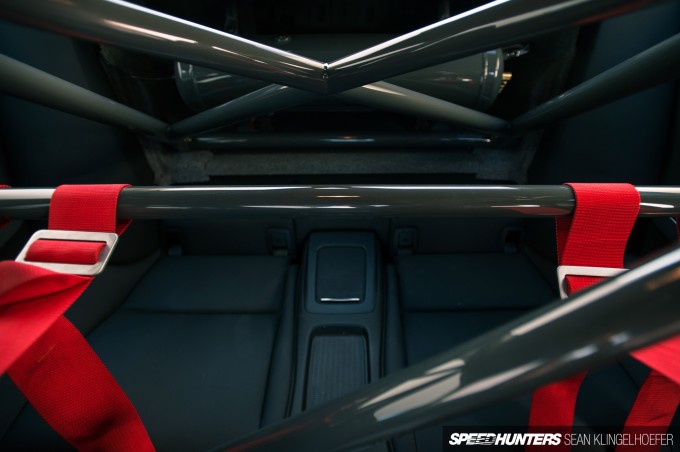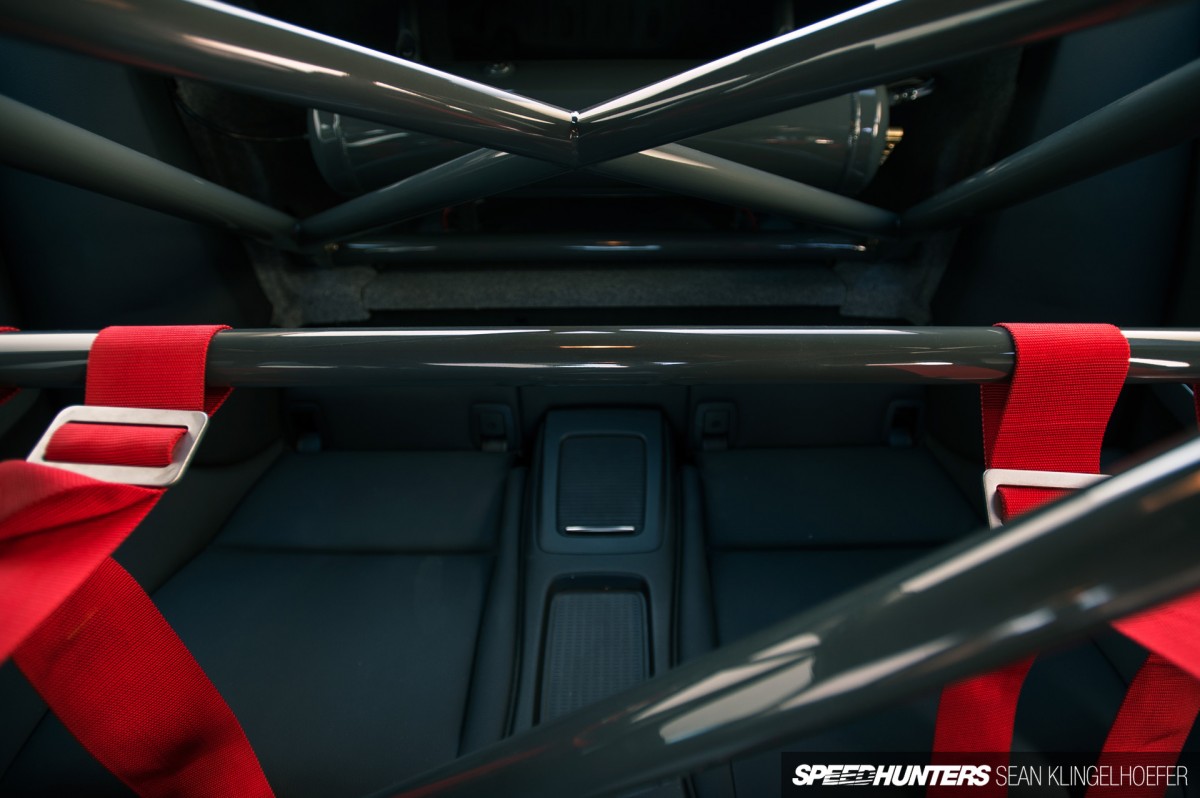 A rear upper seat delete was completed as well, which allowed room for a custom House Motorsport half-cage finished in the same hue as the wheel faces.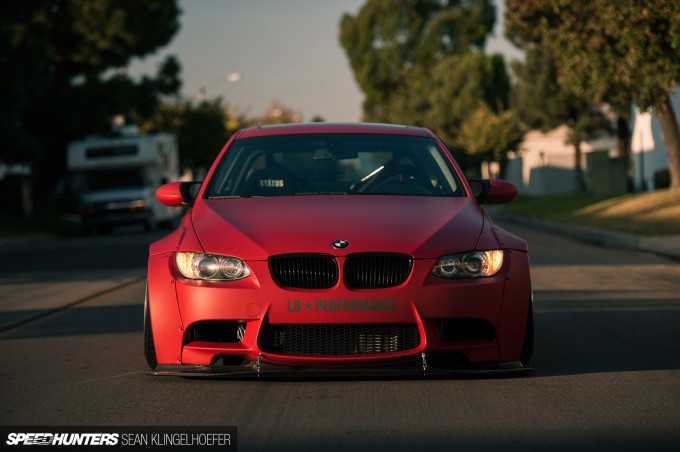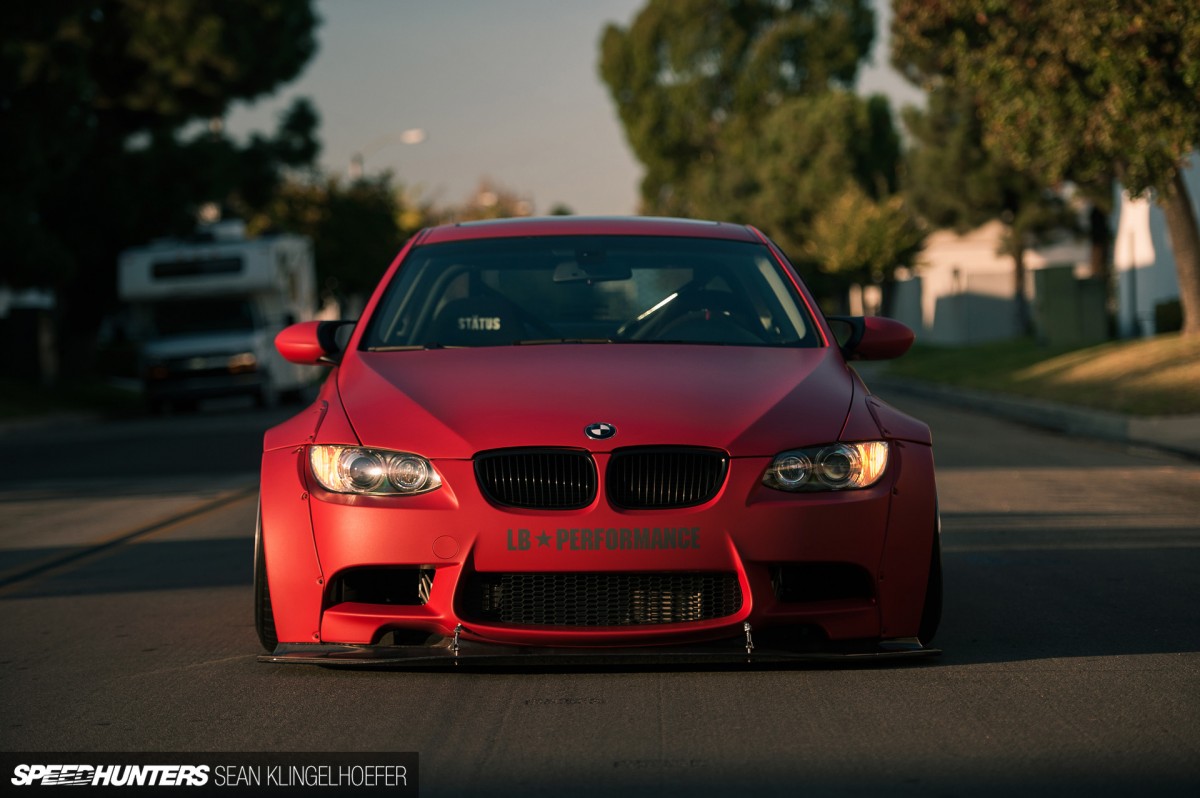 Like the majority of SEMA Show debuts, this is a build that went right down to the wire, yet you'd be hard pushed to tell, given the way the finished project has turned out. It certainly served its purposes on the Air Lift booth.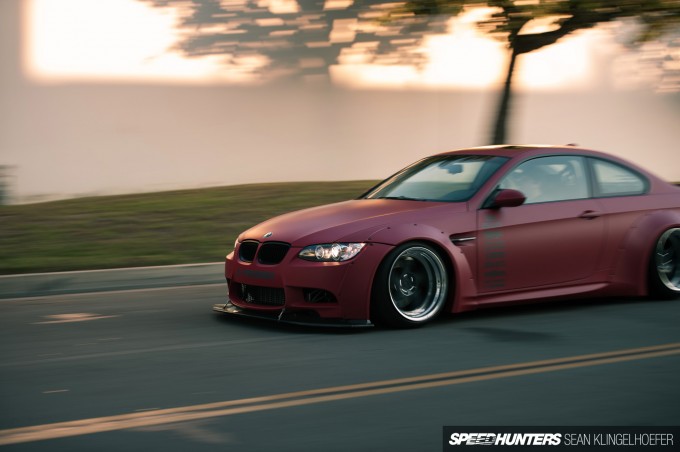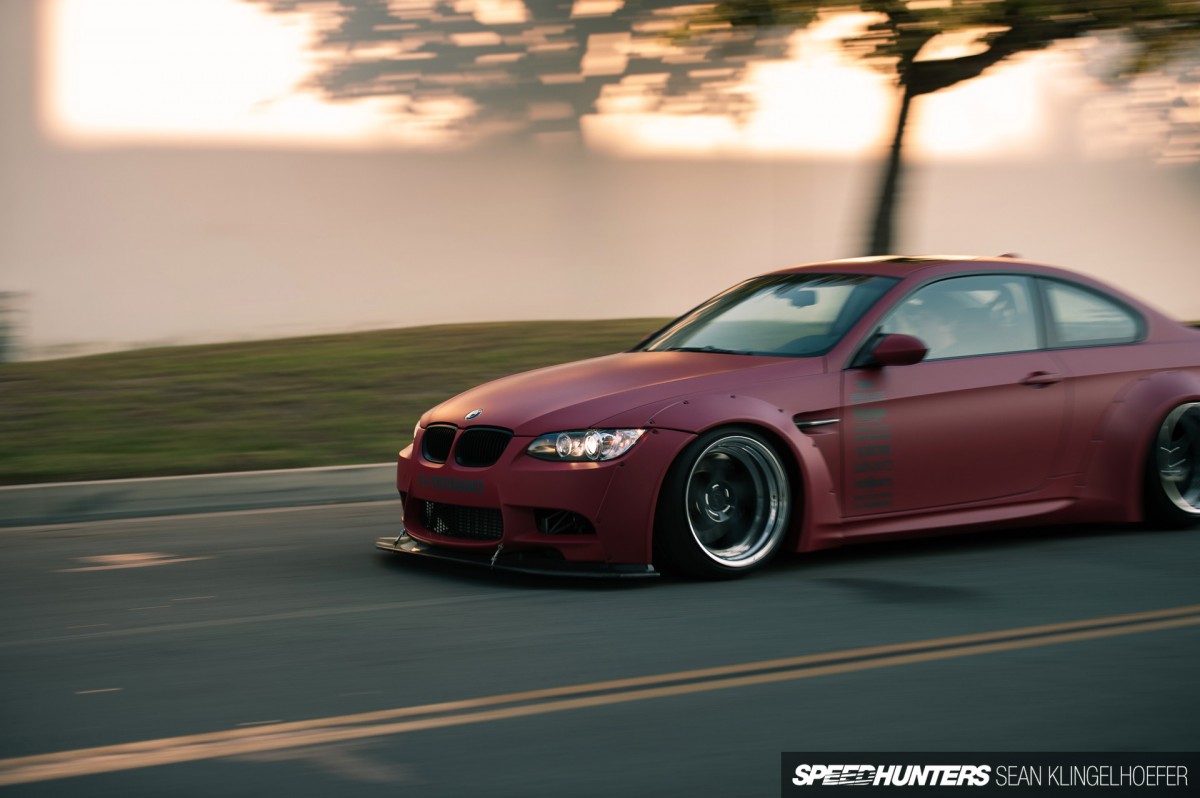 But that said, unlike so many creations dreamed up for the bright lights of Vegas, this one has the ability to be properly used too – and I think that's kinda cool. I do often wonder how many cars built for an event like SEMA really turn out as they were intended to, and whether or not the builder would have done anything aesthetically different given the opportunity. For Will, they're only minor things – a rework of the front end to bring it down three quarters of an inch closer to the pavement along and a slightly shallower splitter and some brake ducts, plus wrapping the carbon rear spoiler to match the body. For the most part though, it's just as he envisaged.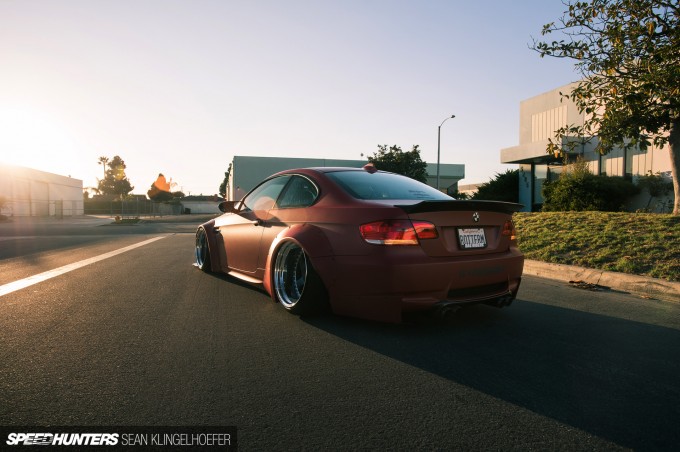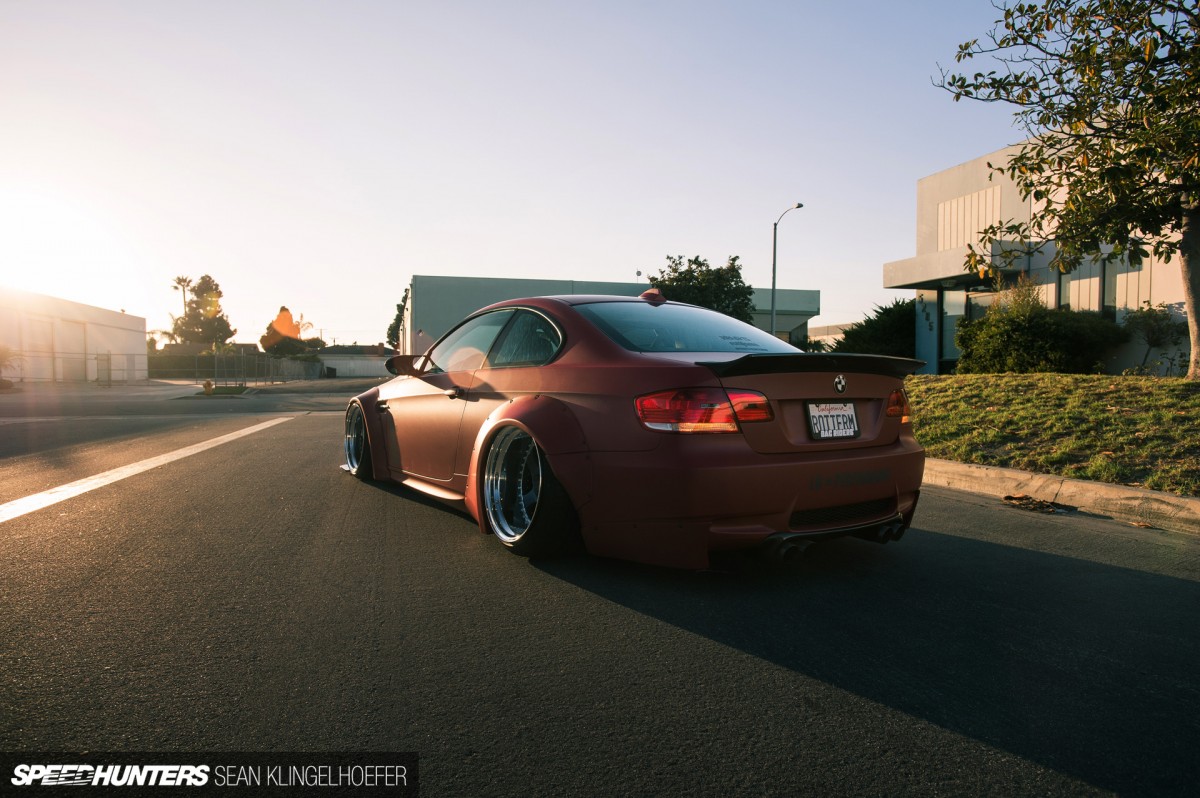 Sure, this sort of thing's definitely not for everyone, but for those who can appreciate the time, effort and imagination that goes into creating a machine like this one, the Bag Riders BMW is much more than another SEMA showpiece: it's one that's setting new standards.