Passion rules
Cars are different things to different people, but one thing that ties us all together is passion. And there was a lot of passion at this year's Slammed Society Japan gathering in Fuji Speedway, where a love of cars was celebrated with a fusion of styles.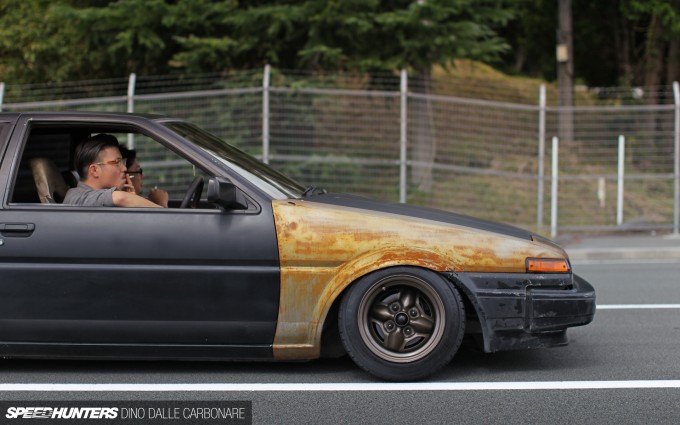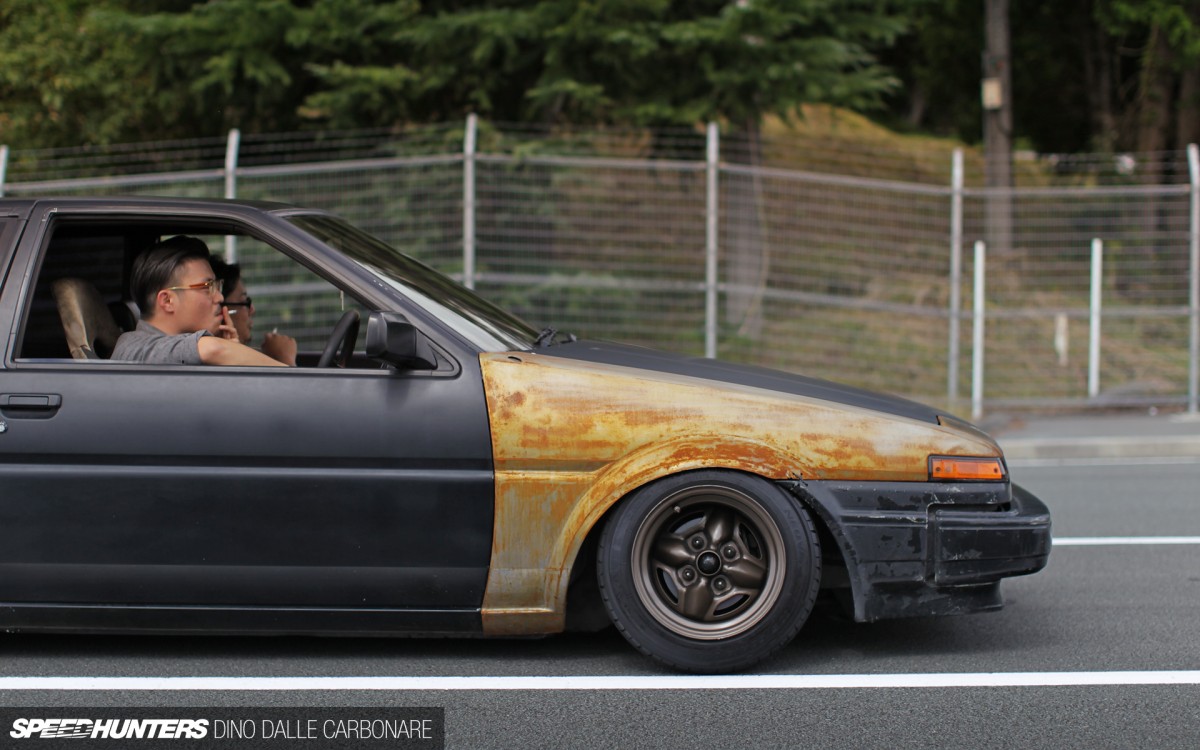 Stance is the obvious defining factor that binds all these cars together, but it was extremely interesting to see how things have evolved in the space of 12 months, as people continue to push the boundaries.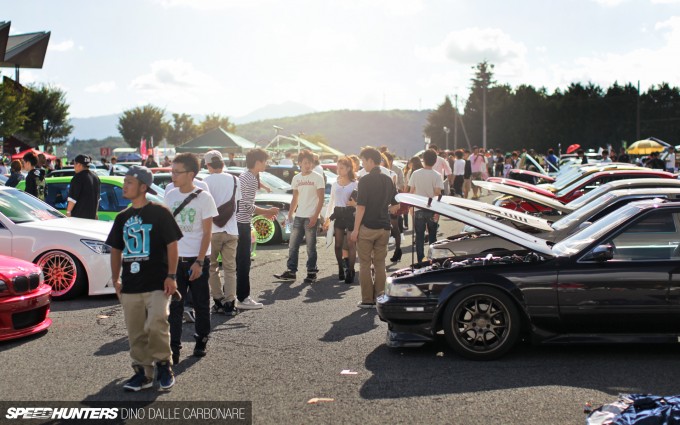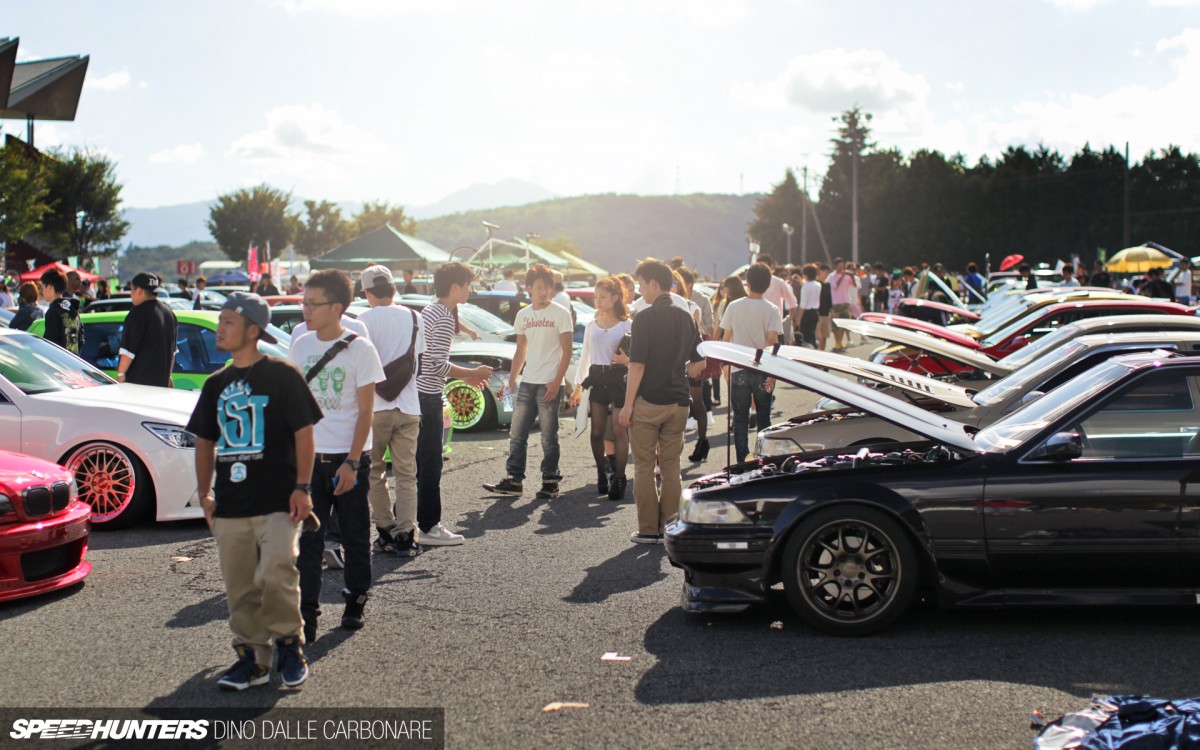 Unlike fast-paced events, Slammed Society is always a great place to relax. You can really take your time to stroll through the hundreds of cars on display and see the sheer creativity that has gone into making each ride different from the next.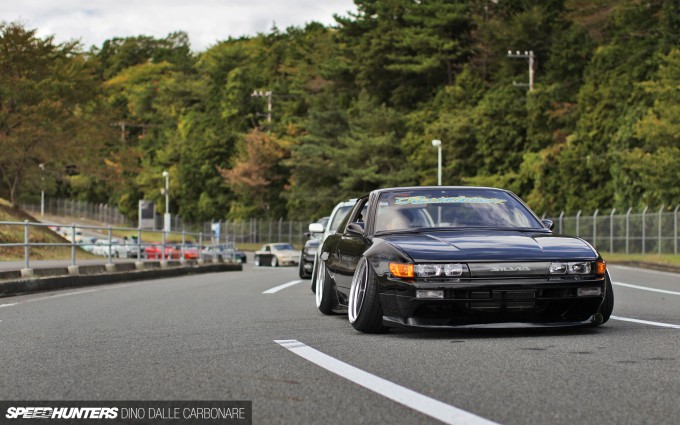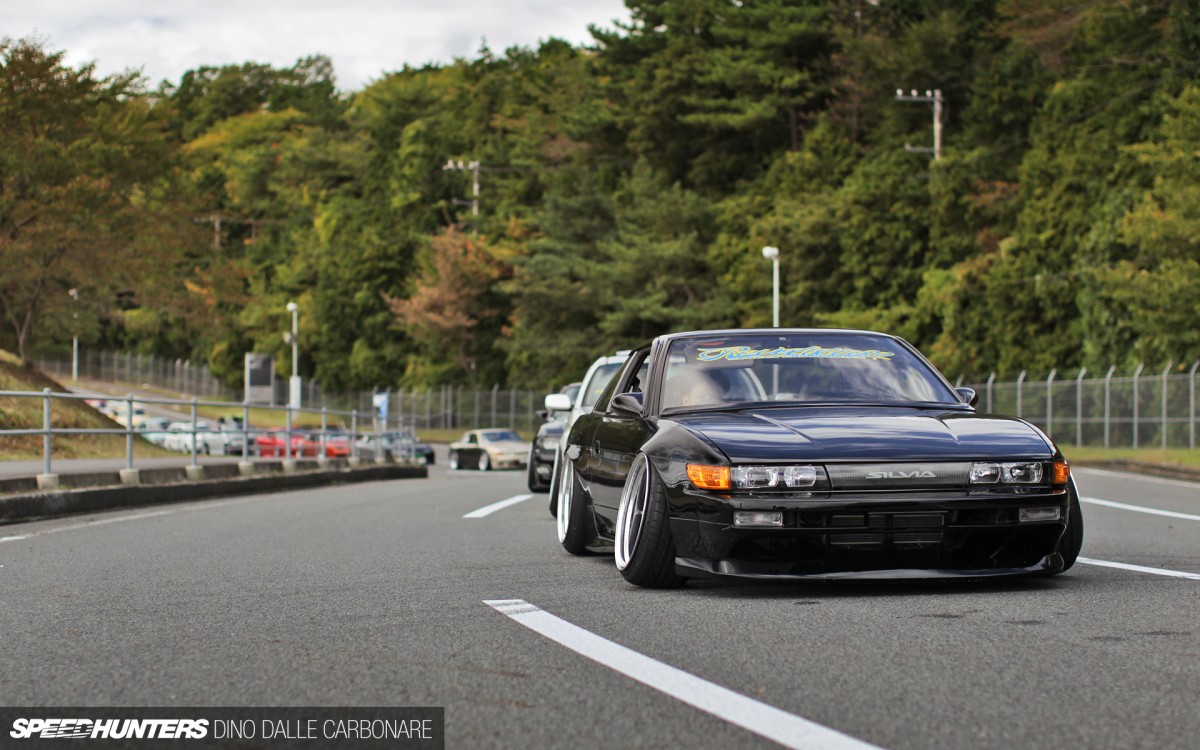 It kicked off early on Sunday morning, when a long line of cars began to slowly make its way from Fuji Speedway's gate all the way to the paddock behind the grandstands…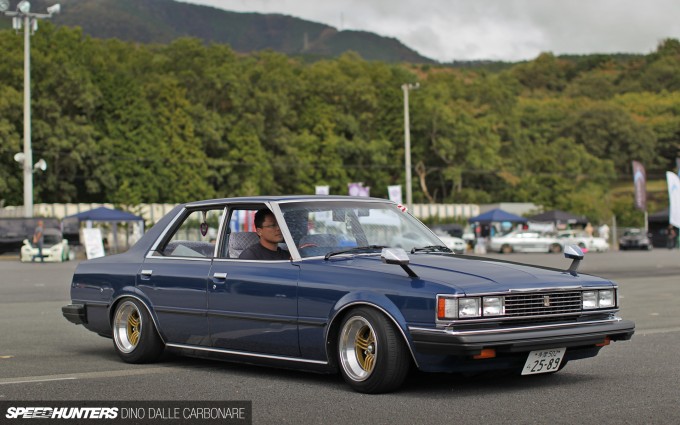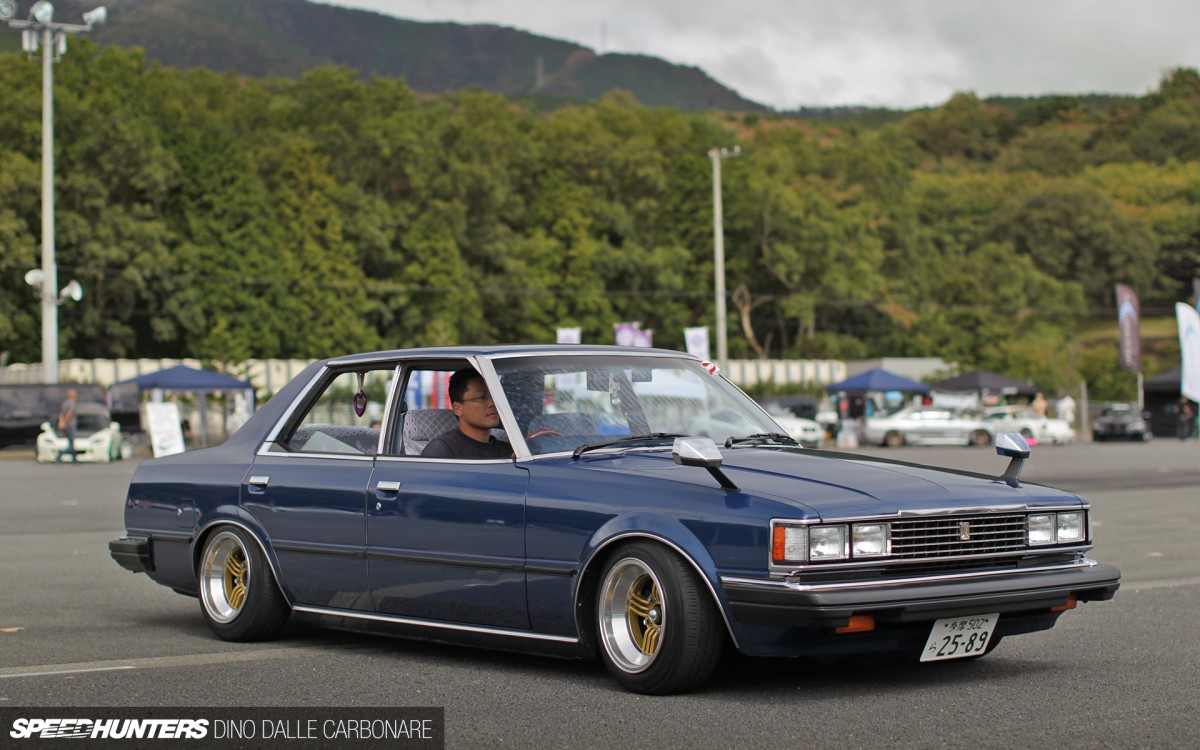 … where they were lined up one by one.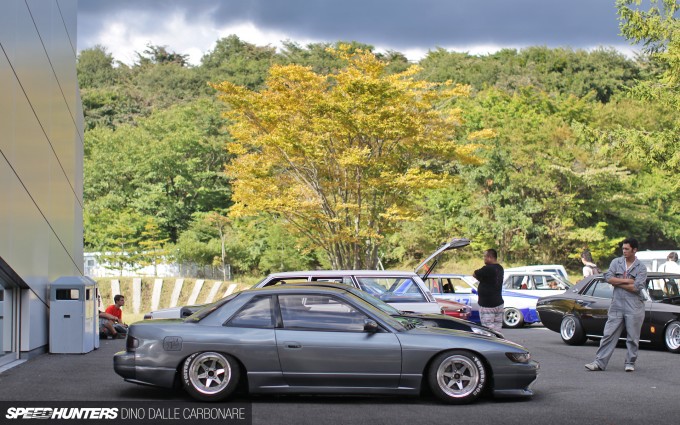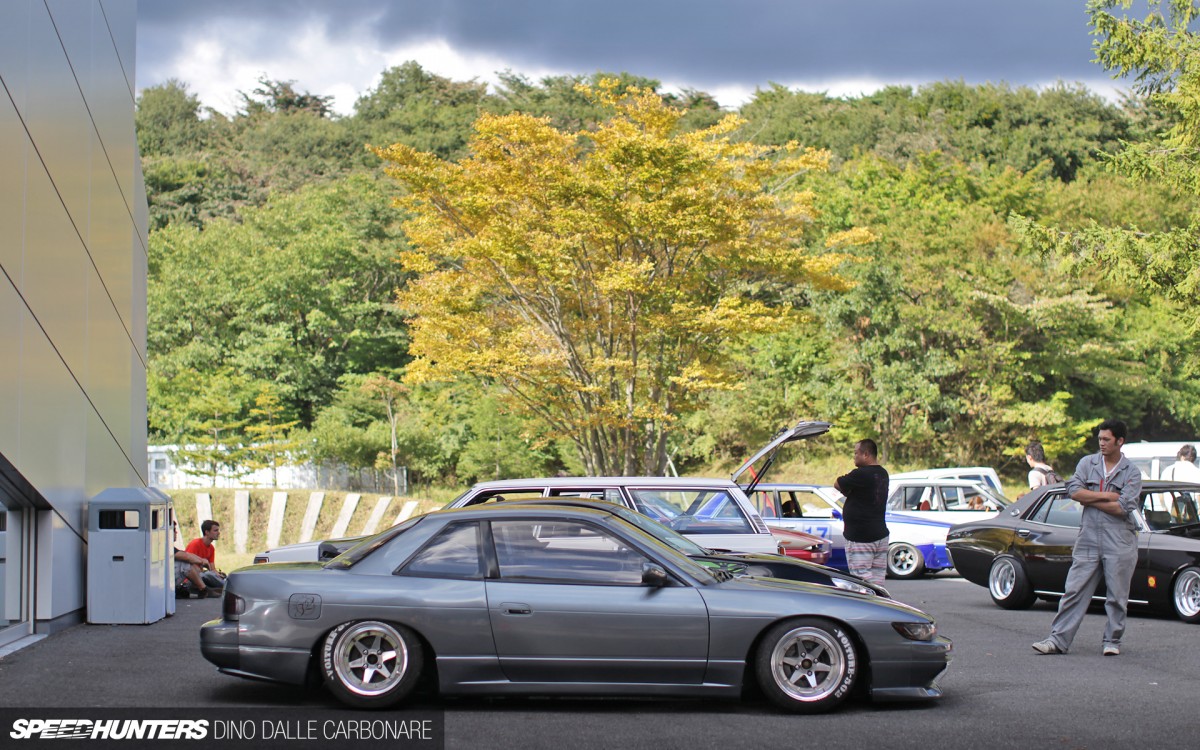 Aside from the 350 registered entrants, another 50-odd cars showed up as an extra…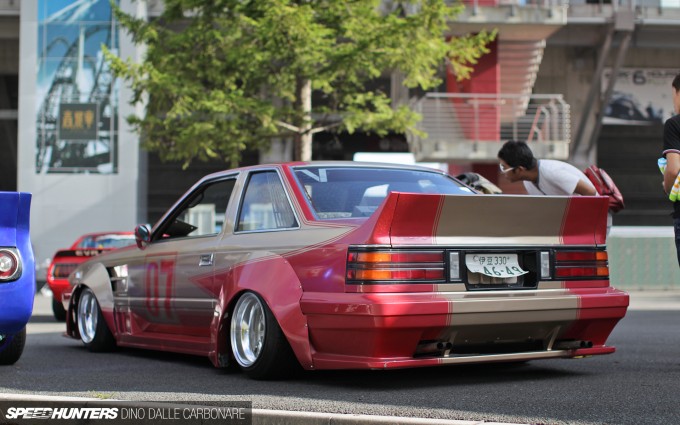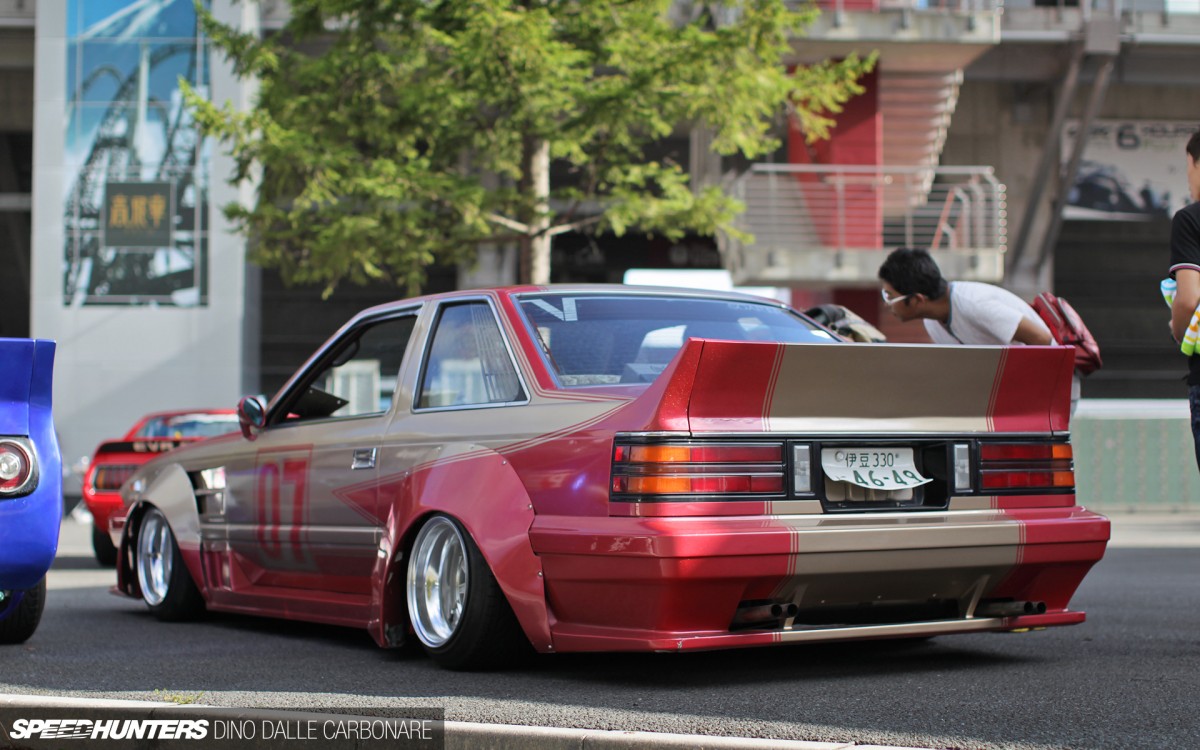 … and much-welcomed bonus to the turnout. This being Japan, it's that little bit extra that really helps take a great event and make it amazing.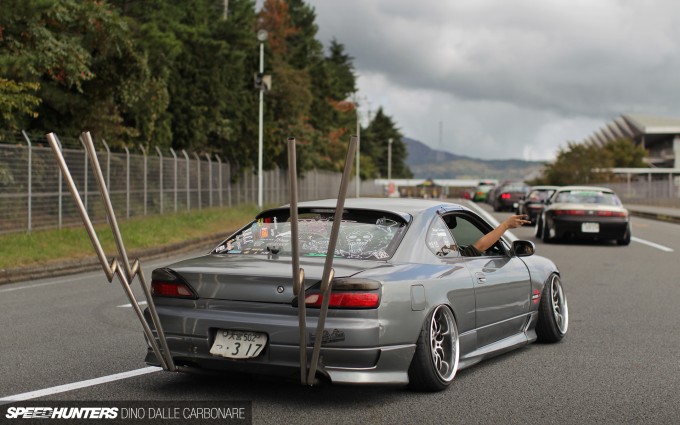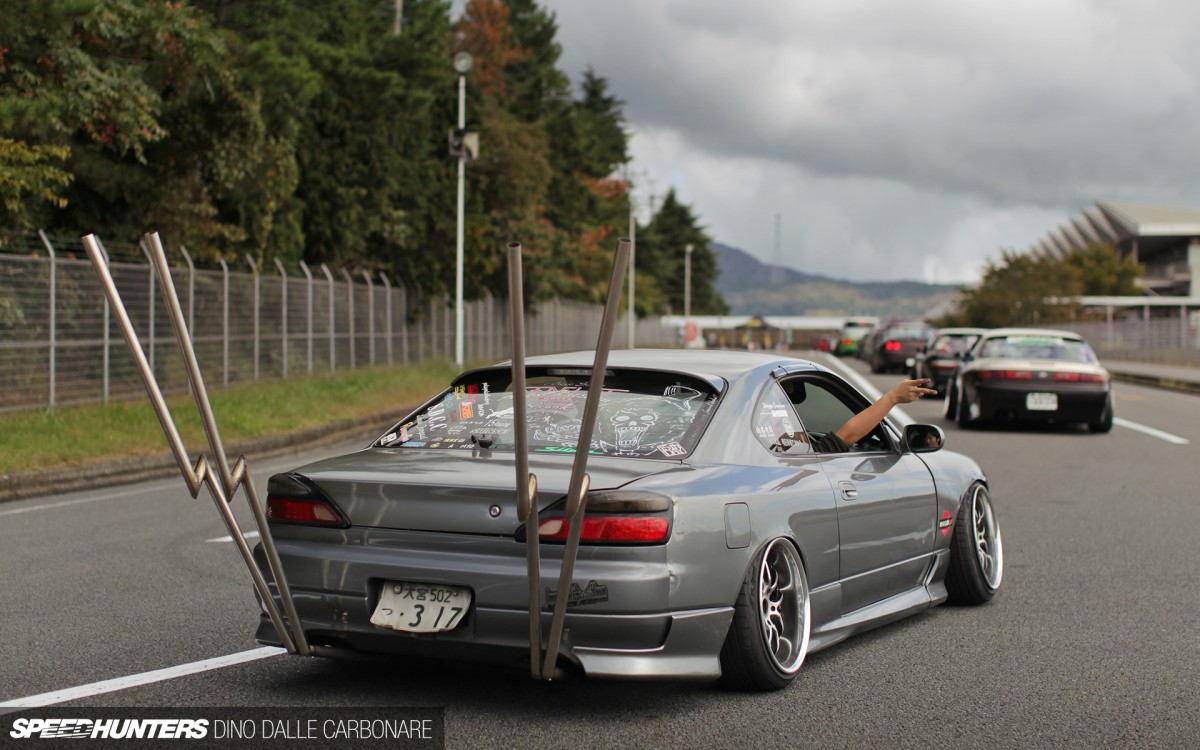 Yes, it's really all about standing out, and witnessing different approaches people take to achieve the 'wow' factor.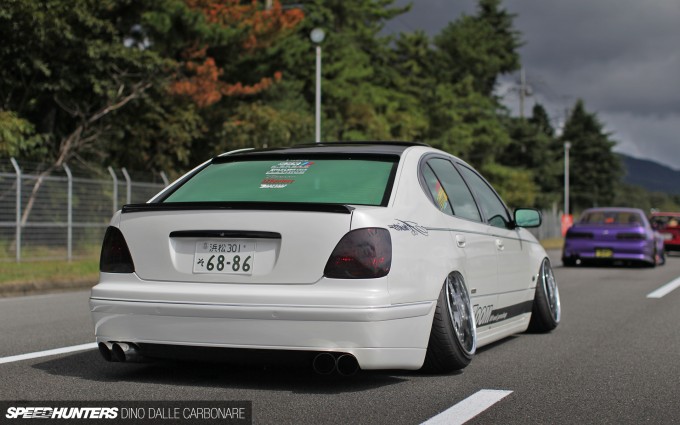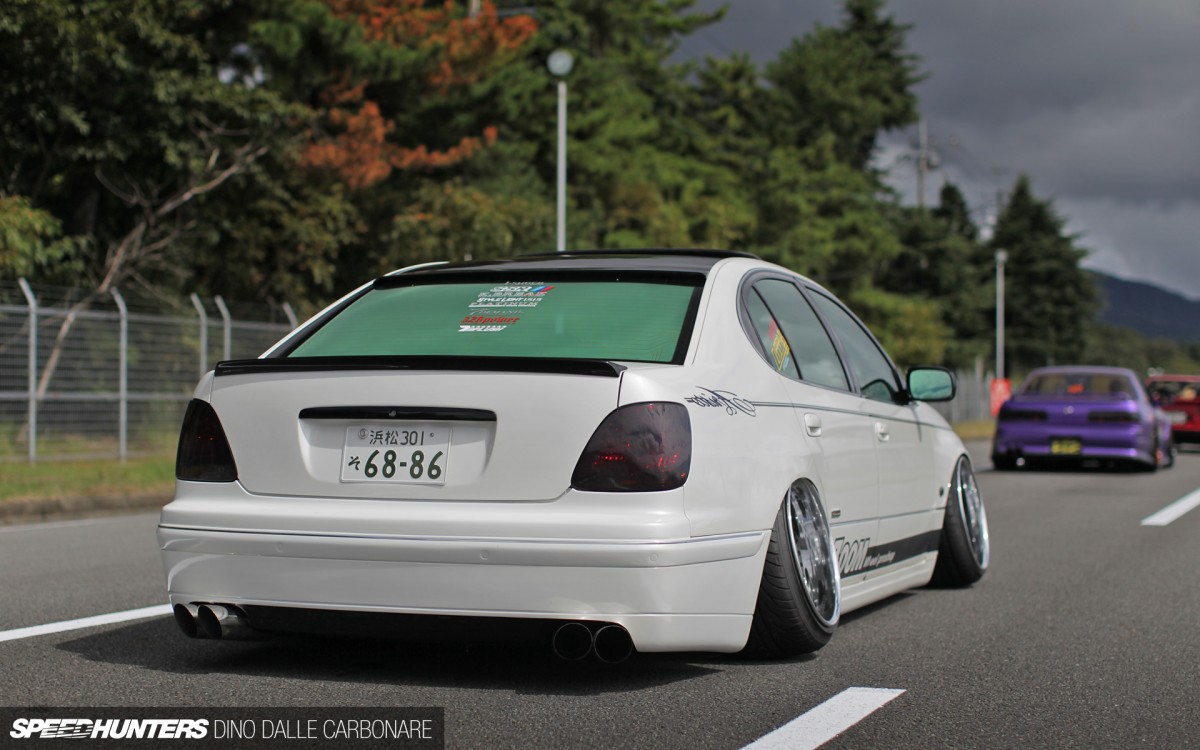 It's also the place where you will find love it or hate it onikyan – that exaggerated negative camber look…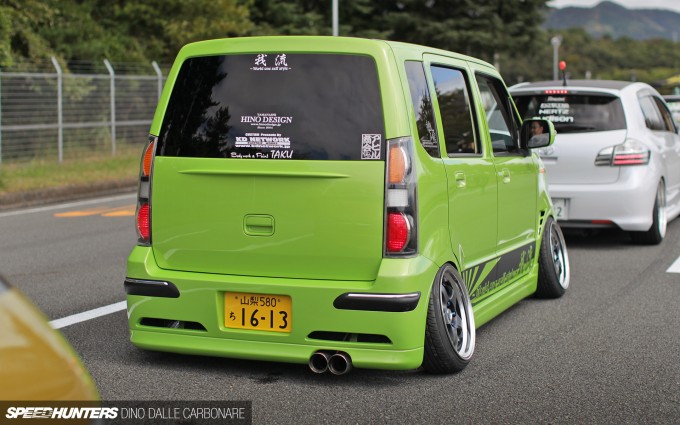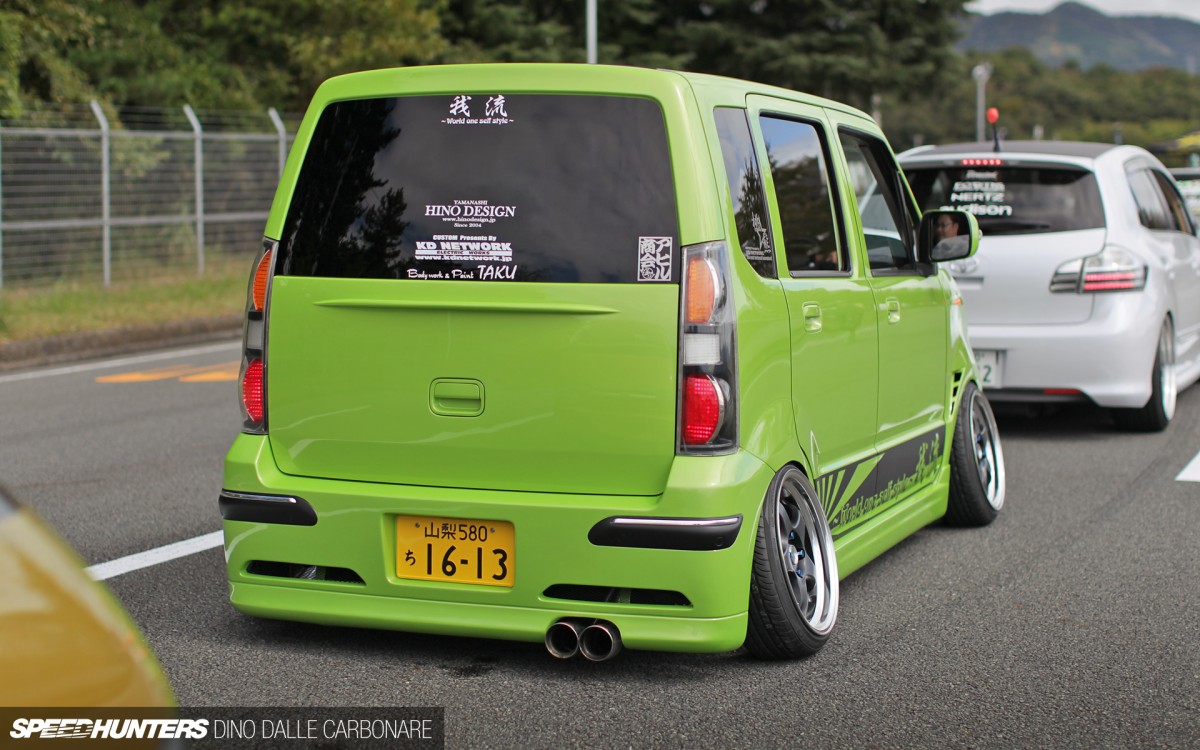 … and a uniquely-Japanese facet of the ever-expanding stance movement.
Pushing boundaries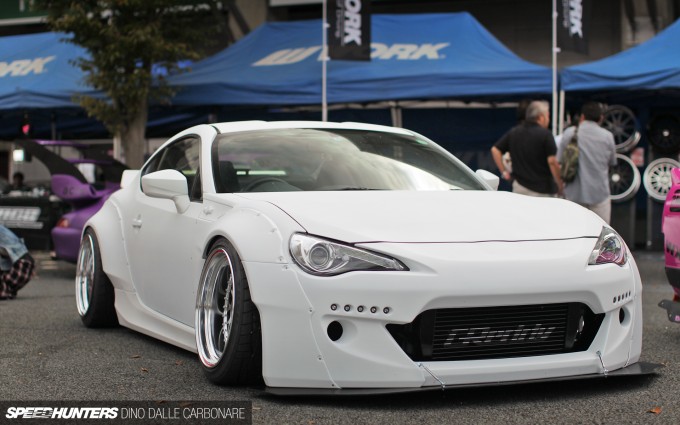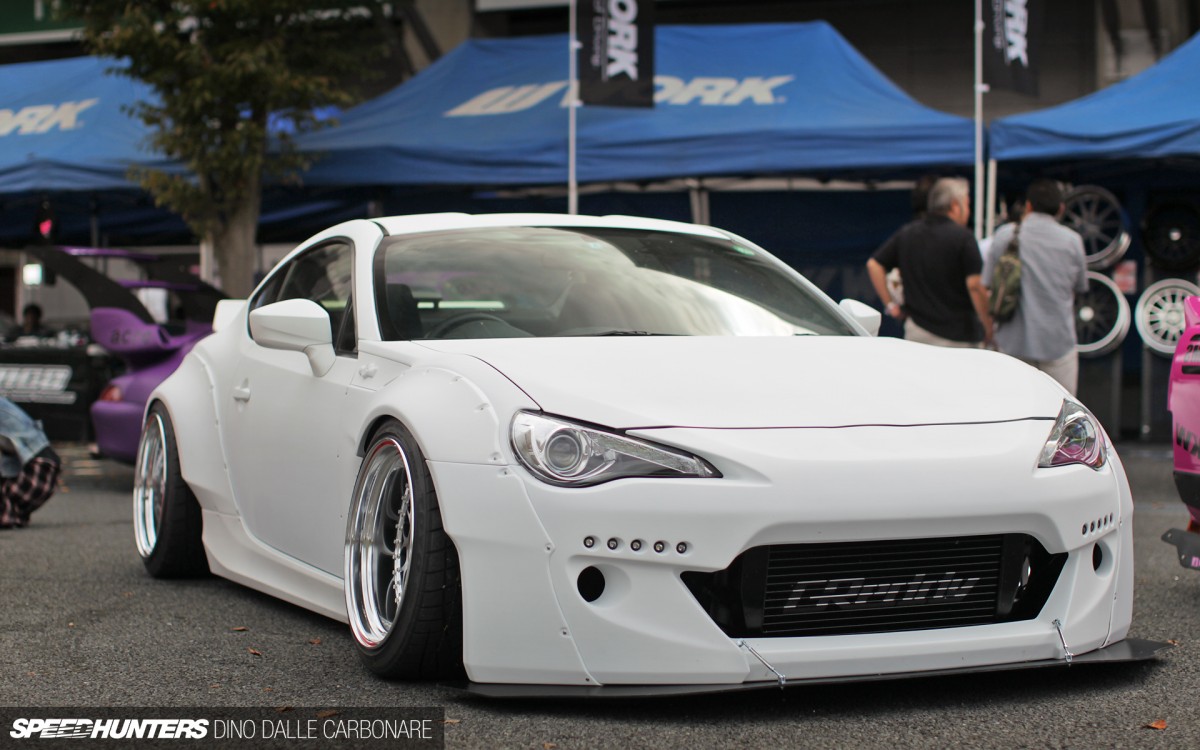 One of the most anticipated cars of the second half of 2013 has been Kei Miura's Rocket Bunny Ver. 2 aero kit for the ZN6/ZC6. After flooding the interwebs with CG images of every possible color variation of the car, it was finally great to see the prototype in person. Built for a TRA Kyoto customer, it's still sporting a couple of coats of white primer but will be sprayed in metallic green later on this month.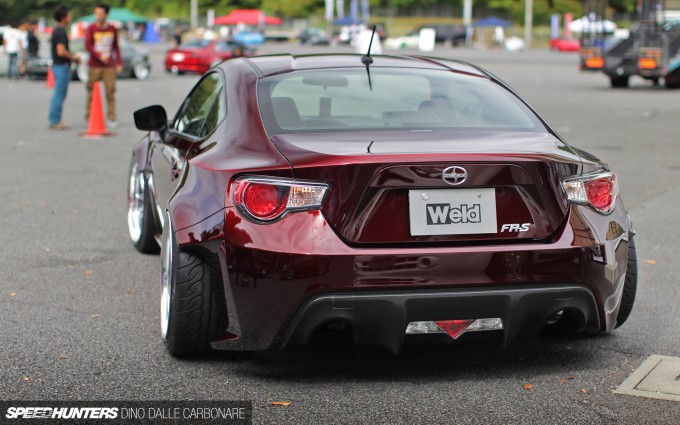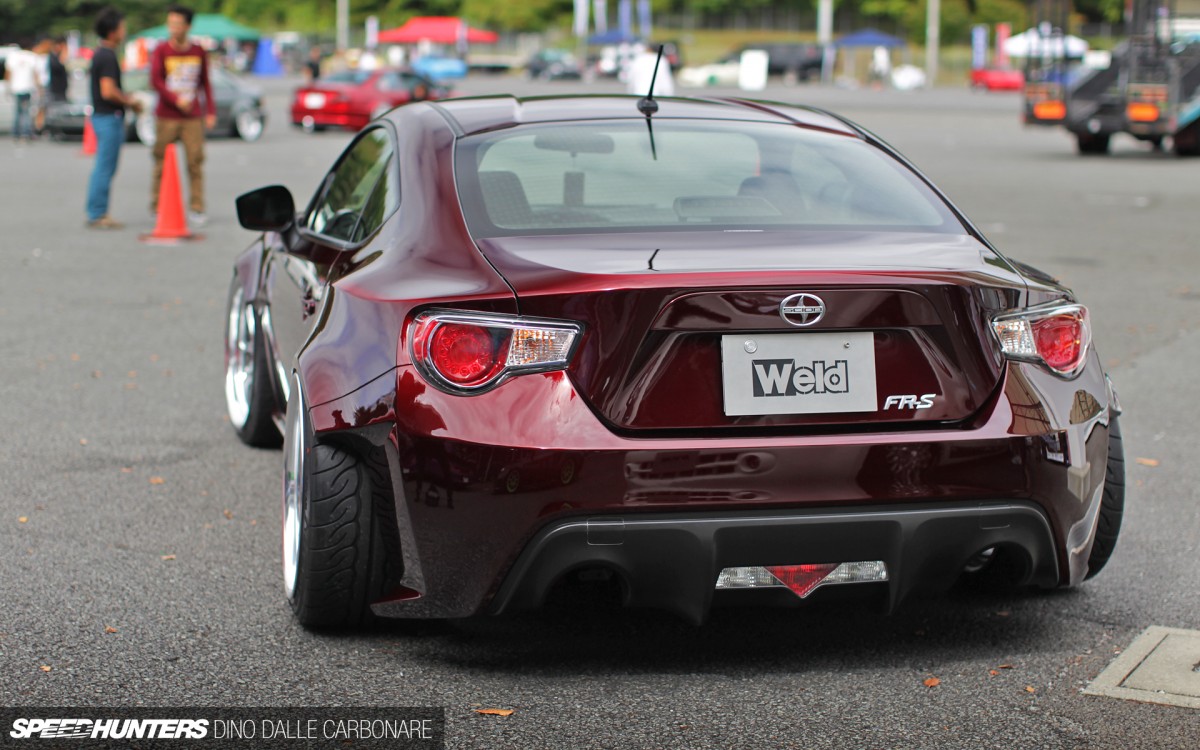 If you're not big on bolt-on flares, then the FR-S that Weld have put together is probably going to impress you. Both front and rear fenders have been widened the old fashioned way: by meticulously welding on and shaping metal to create the new aggressive pumped-up contours. What Weld has planned for the engine is even cooler though – think N/A tuning and velocity stacks and you might get some sort of idea where this project is heading.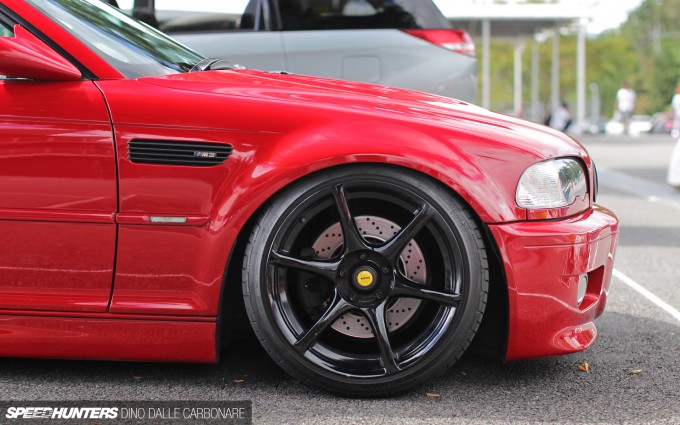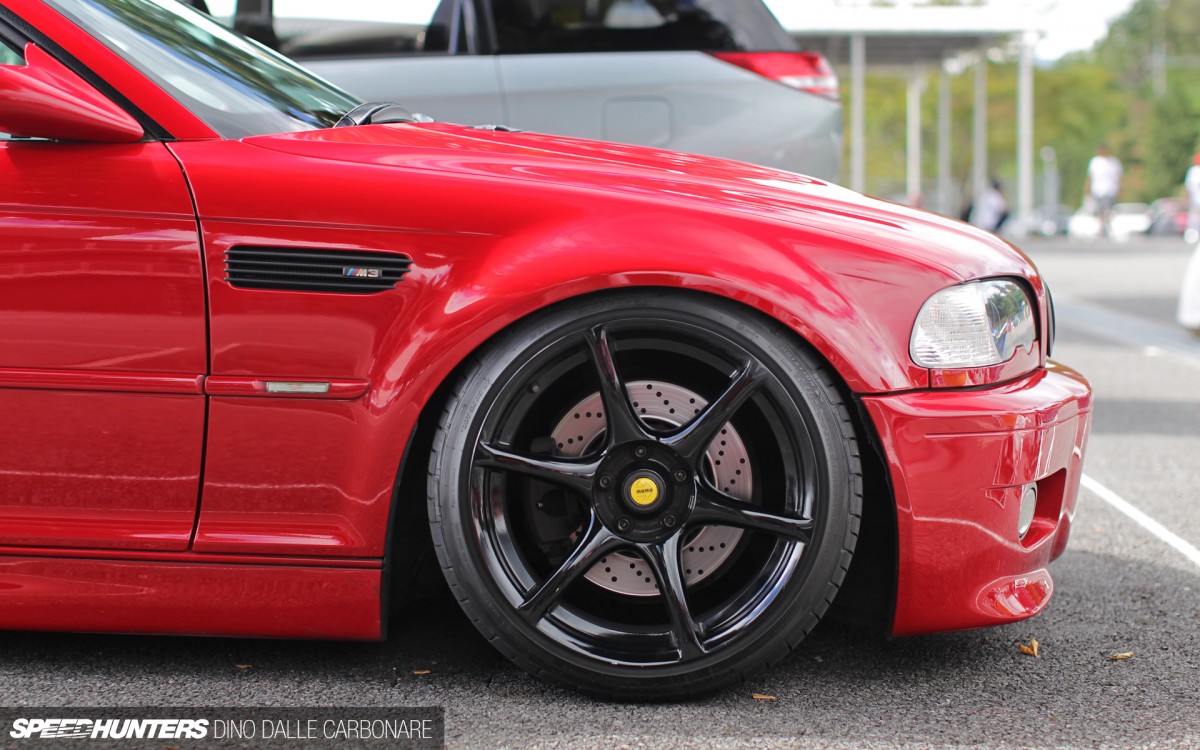 BNR34 wheels on an E46 M3? Well only Kawasaki-san at Doriten magazine could have come up with a combo like this. We dig it!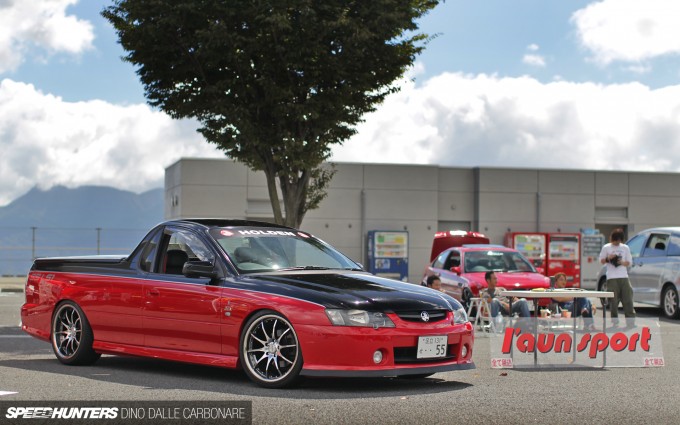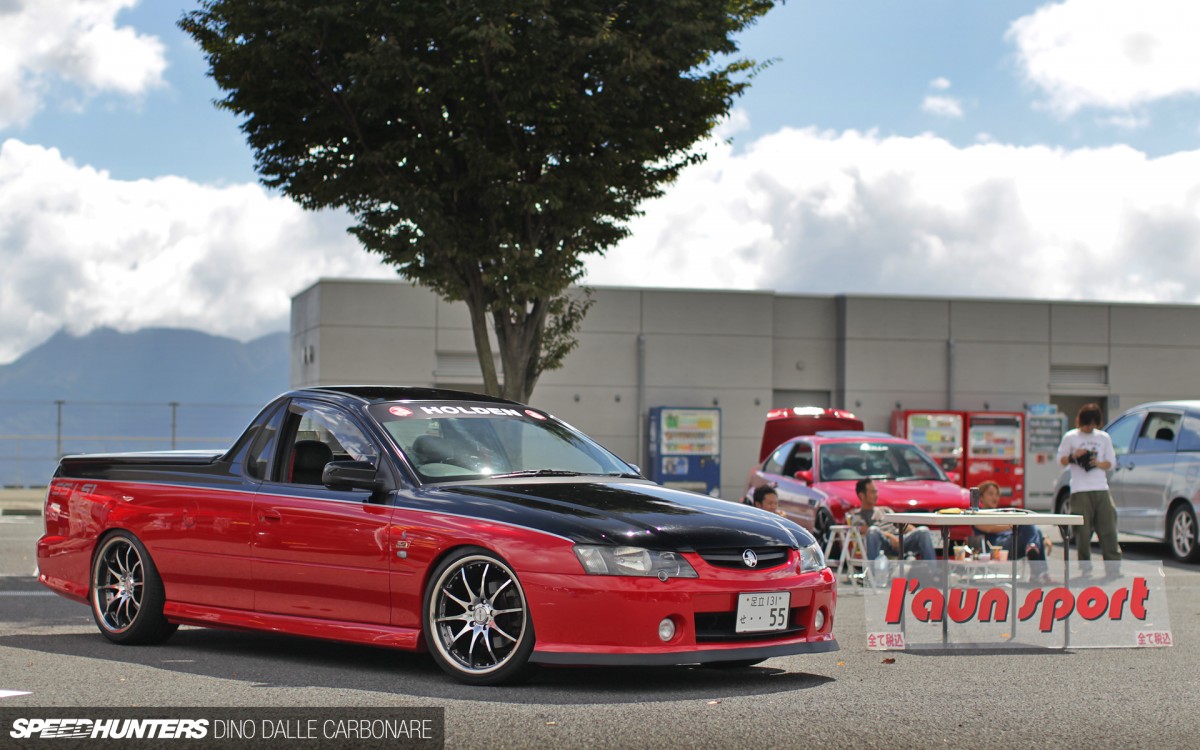 Struuth maate! A Holden ute in Japan? The guys at l'aunsport – famous for creating WRC-inspired body conversion for Impreza and Evos – have began bringing in these V8-powered trucks from down under. How about that for standing out!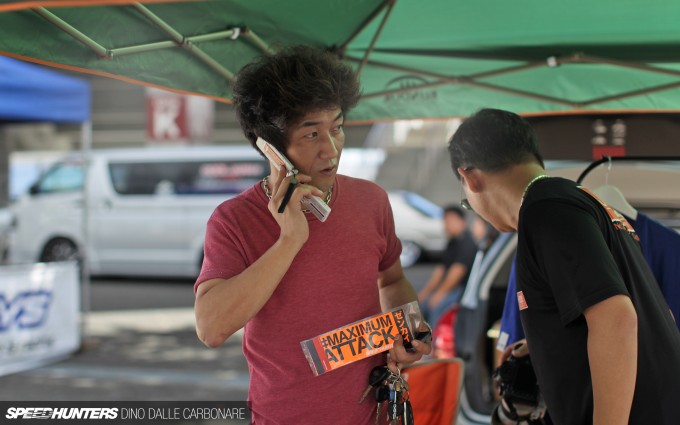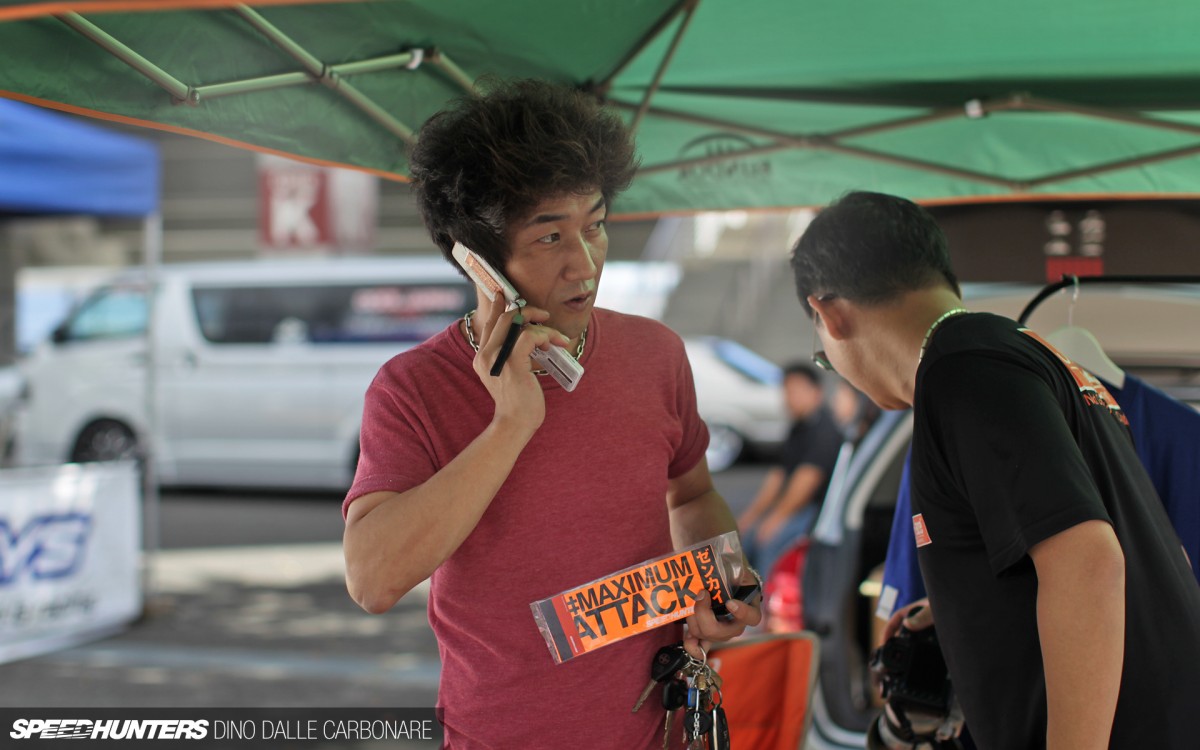 During the show we had a special guest show up at the Speedhunters booth. Miura-san was looking for a few stickers to add to his latest project.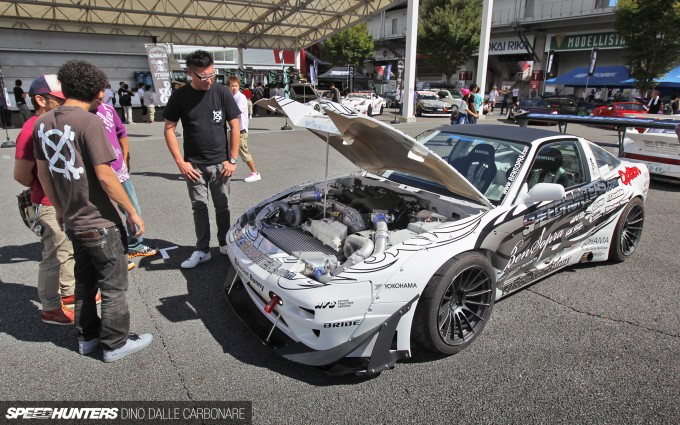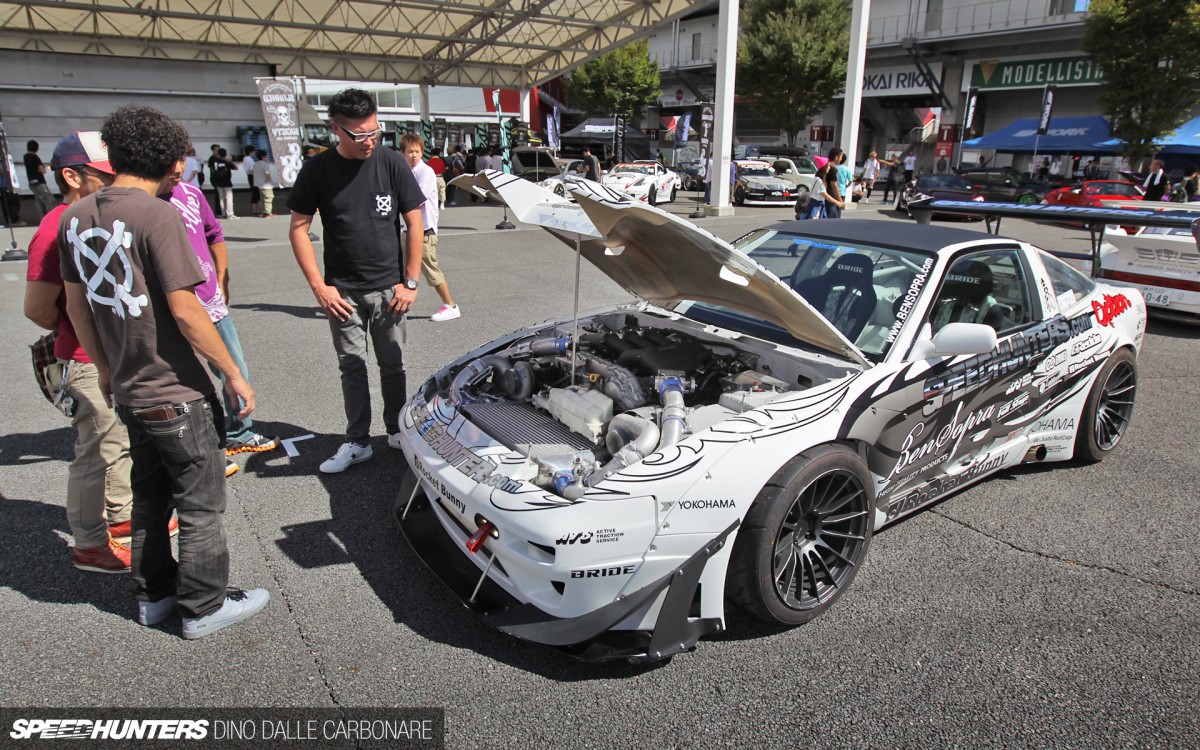 And speaking of our partners, how could we possibly not mention the car that started off 2013 with a bang – the BenSopra 380SX. The guys at BenSopra have been a little quiet over few months, but that's because they've been working hard on a new project. What could it possibly be?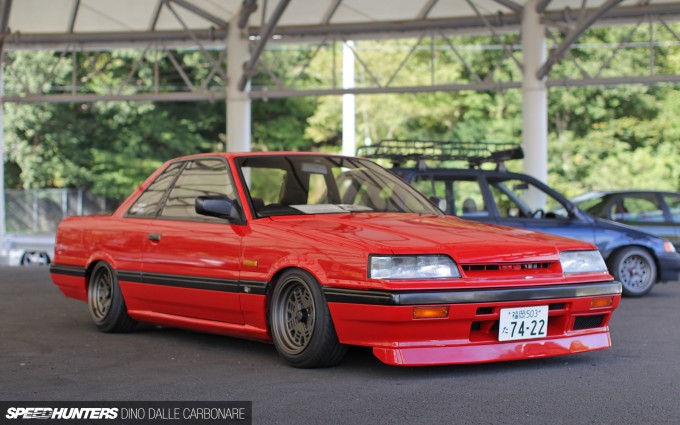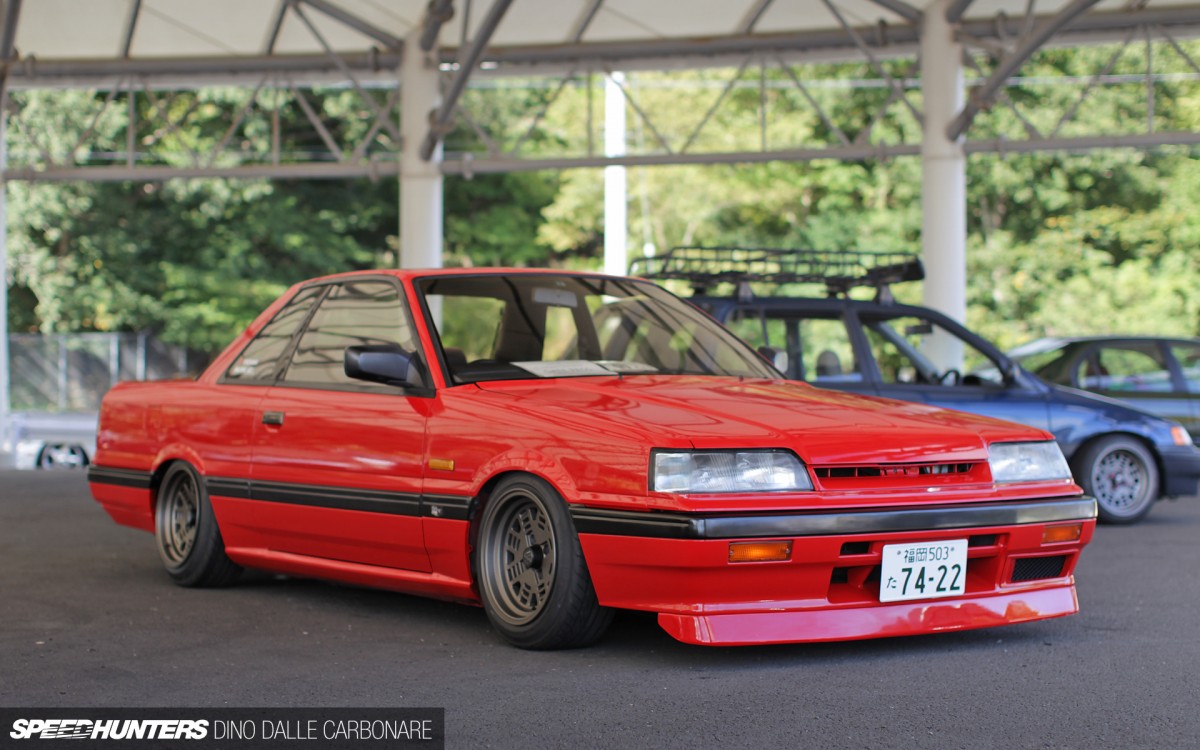 The canopy area of the paddock at Fuji was hiding a select few cars riding on the new AME x Fatlace wheels…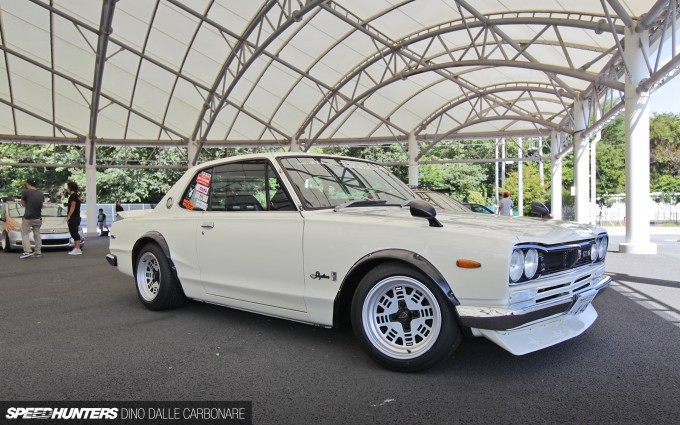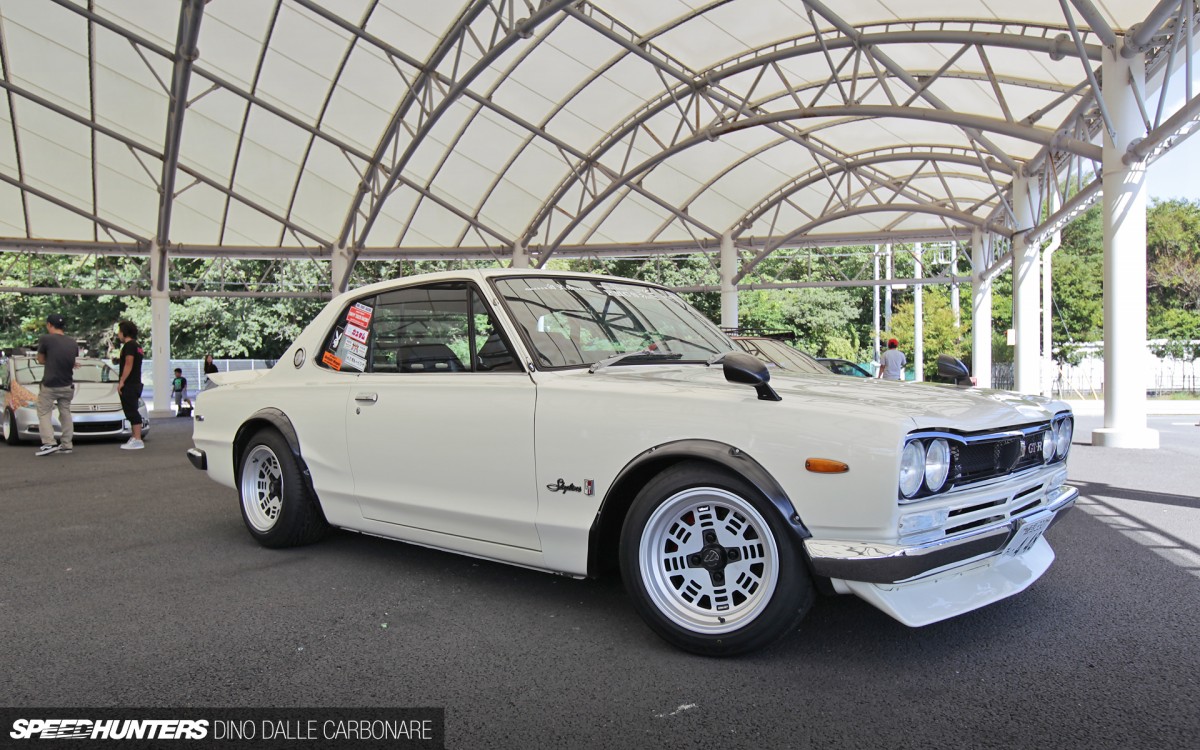 … which were making their Japanese debut fitted to a select number of iconic Japanese cars…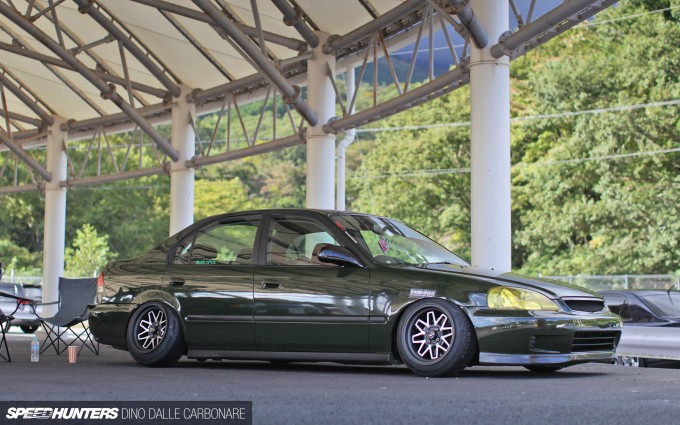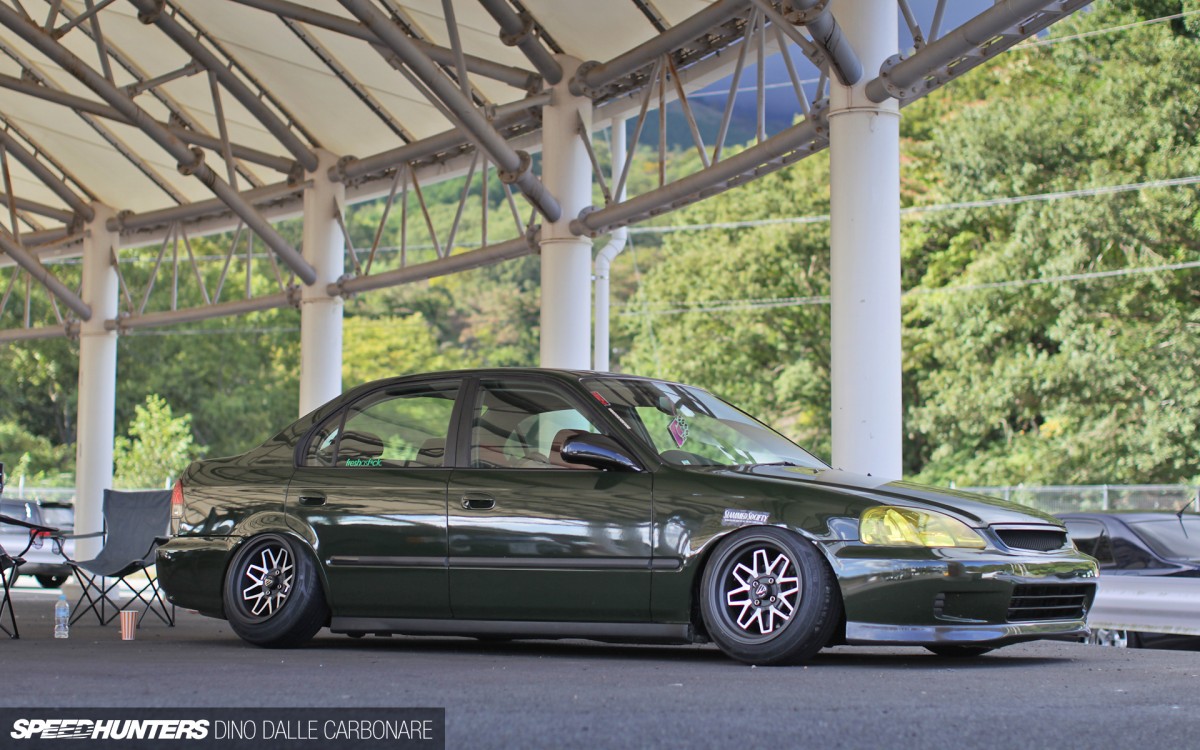 … as well as a favorite in the stance movement – the Honda Civic.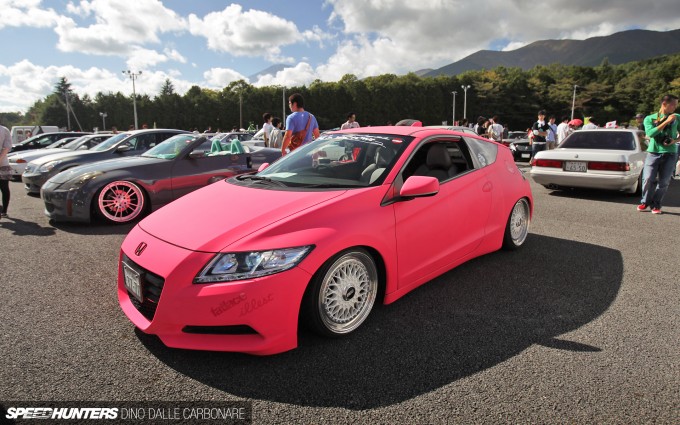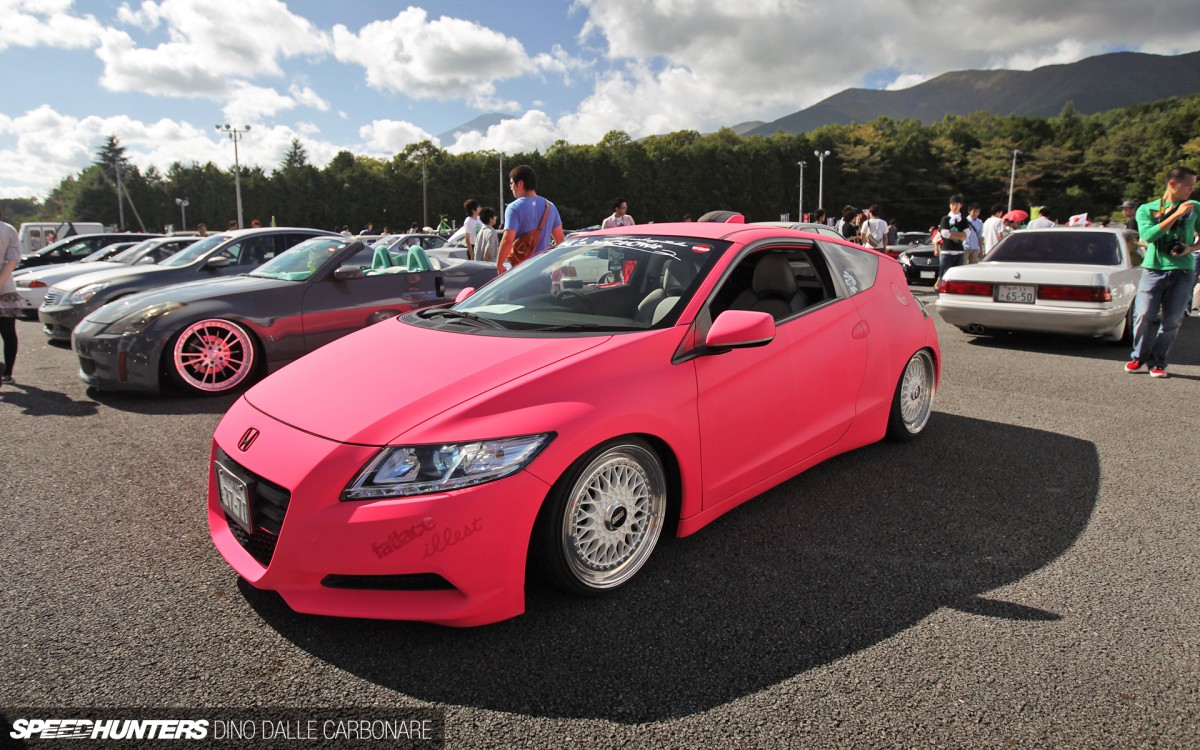 And speaking of Hondas, take a look at this flat pink CR-Z on white BBS rims. This is definitely one hybrid you won't miss!
Purists look away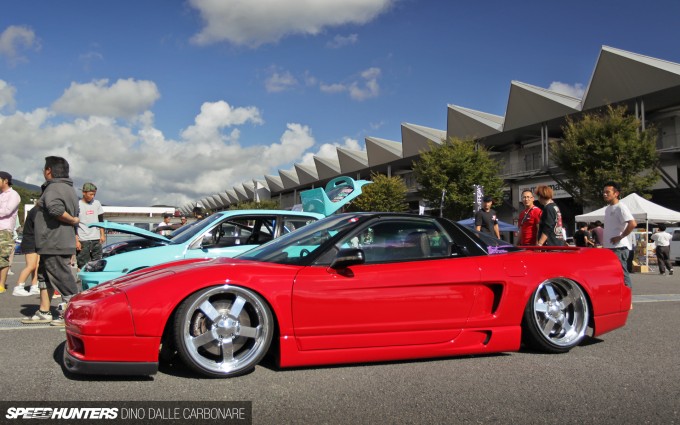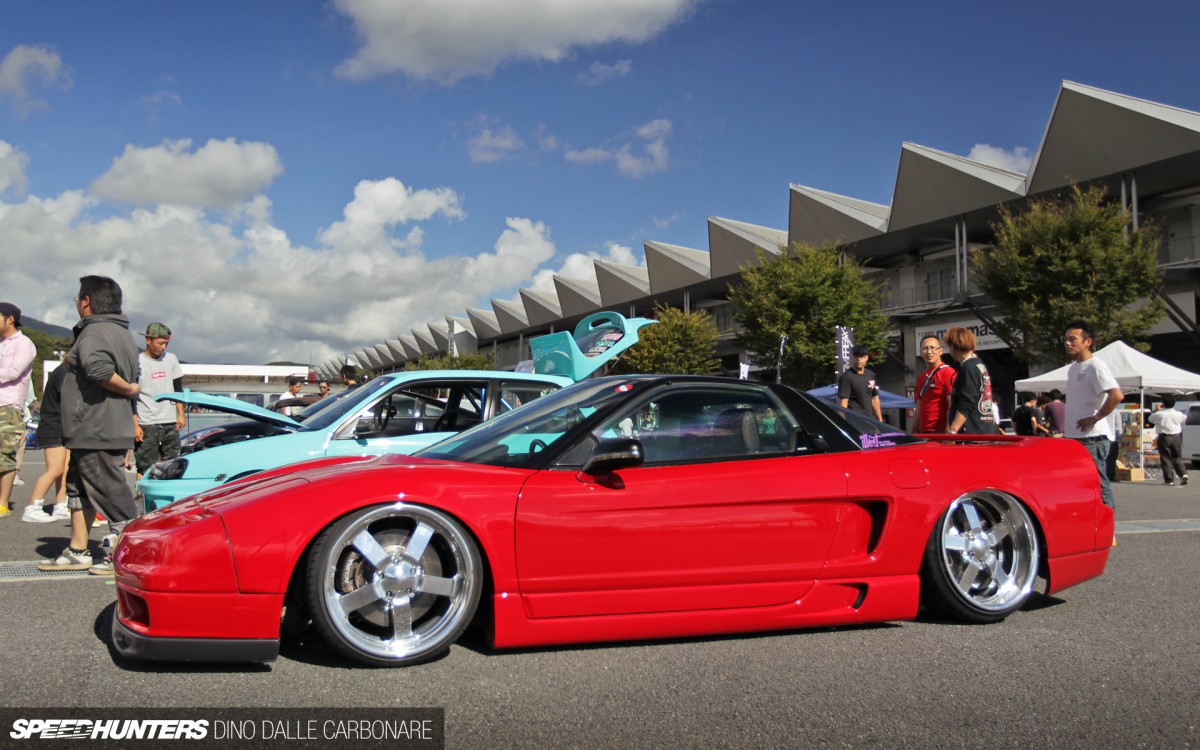 It may not be what Senna might have done with his own NSX, but when it comes to getting noticed, shocking people is a goal that owners shoot for in this scene.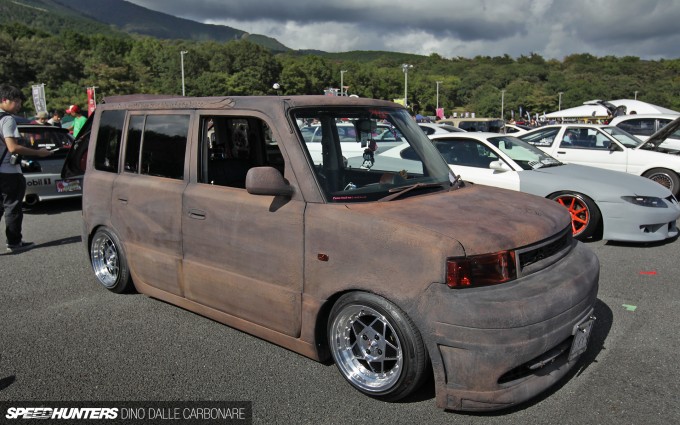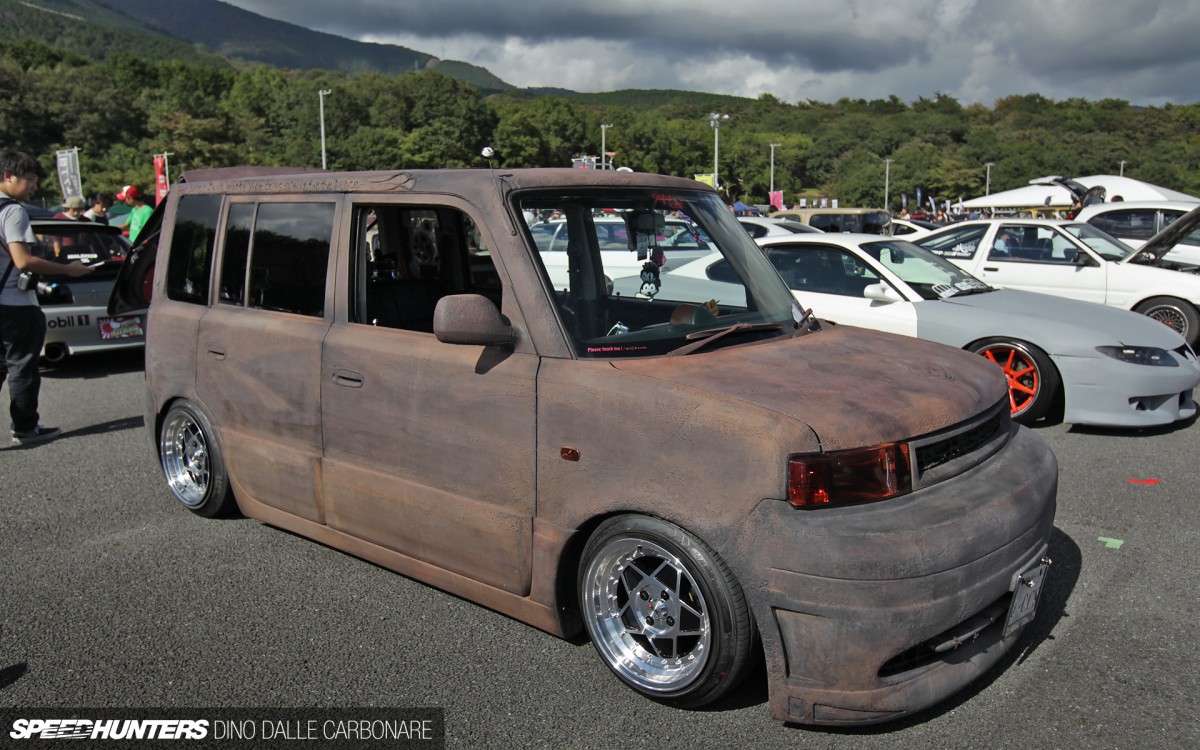 Spray-on rust may have taken over the real thing, as this Toyota bB shows. Call it an evolution…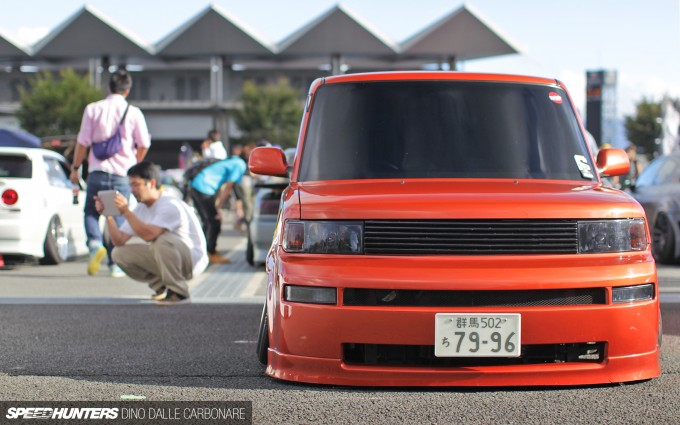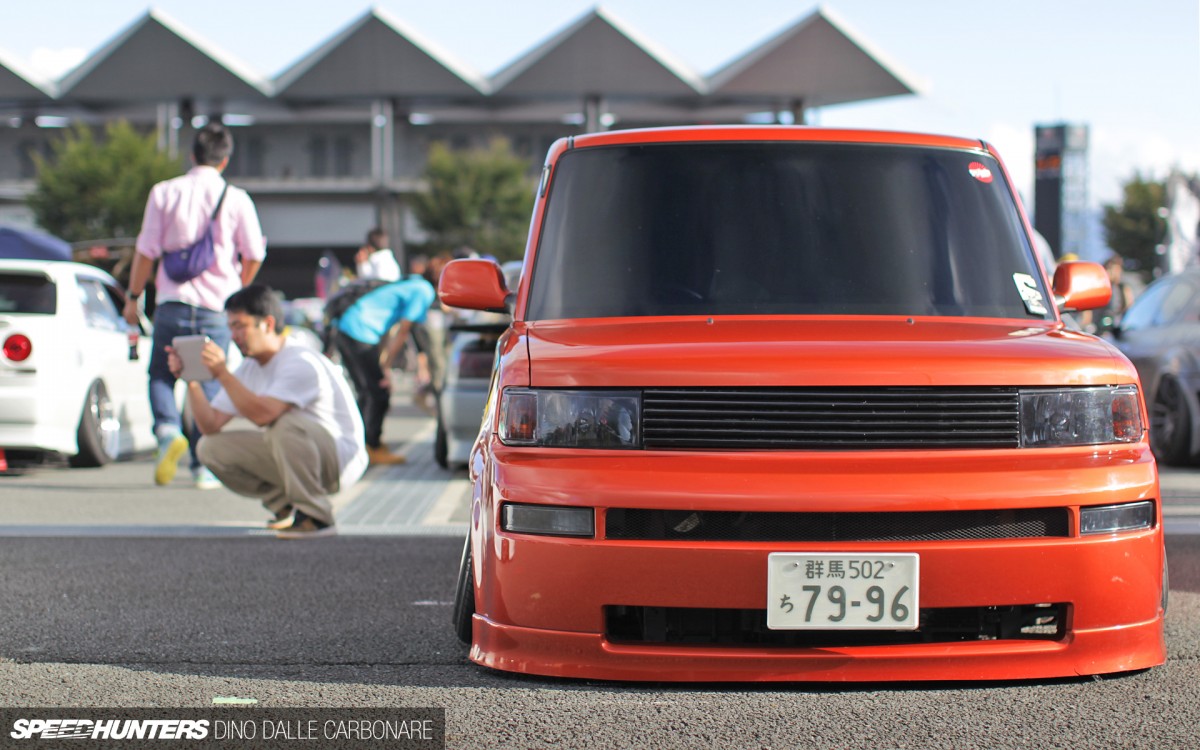 … but as an alternative, the clean look seems to still be very much in vogue.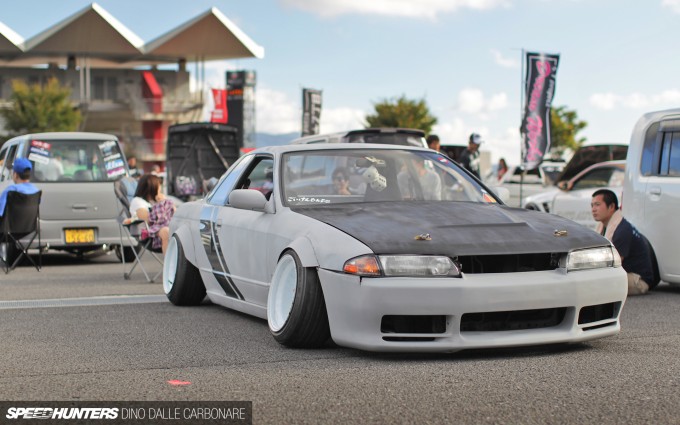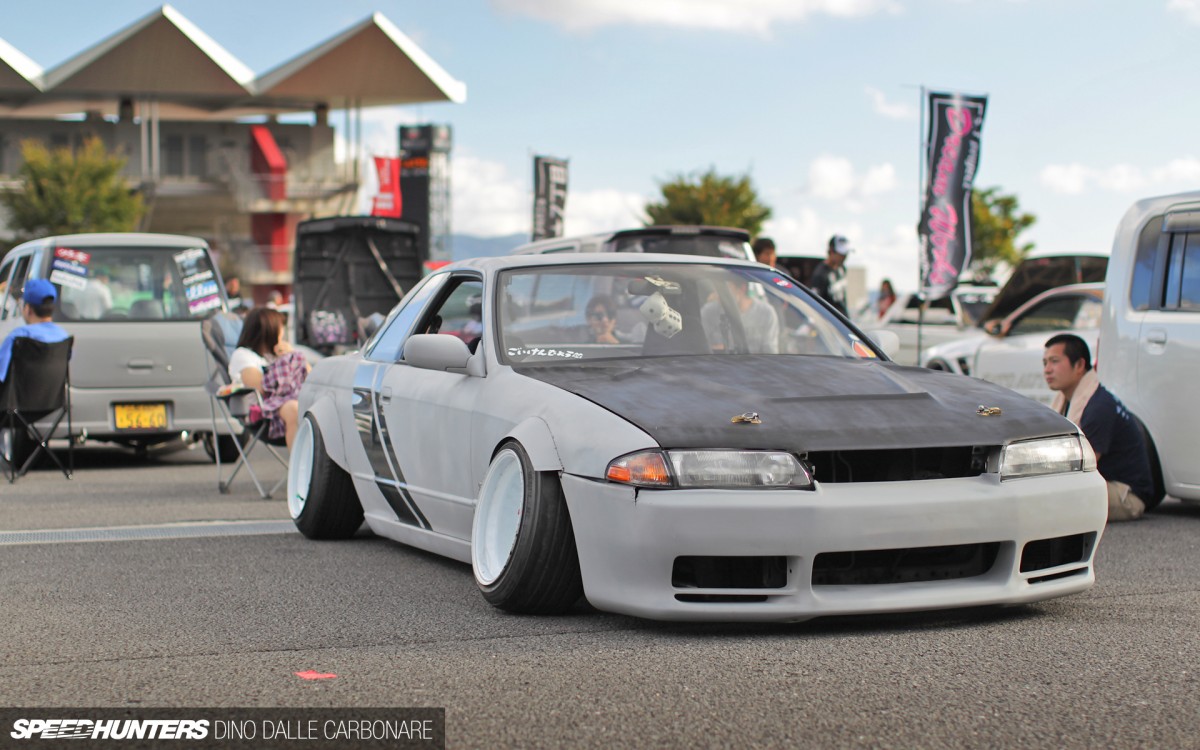 It's cars like this R32 Skyline that really define Slammed Society Japan for me. A concoction of styles coming together to create a one-off look which embodies everything that this movement represents, while so obviously screaming 'Japan'. While it may not be something I would ever imagine doing to my own Skyline, it did bring a smile to my face.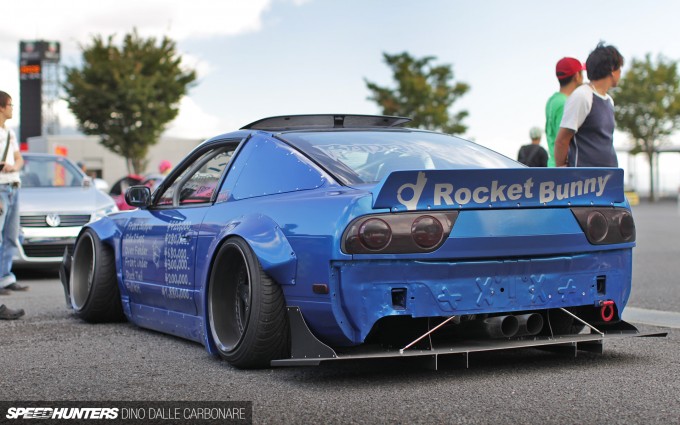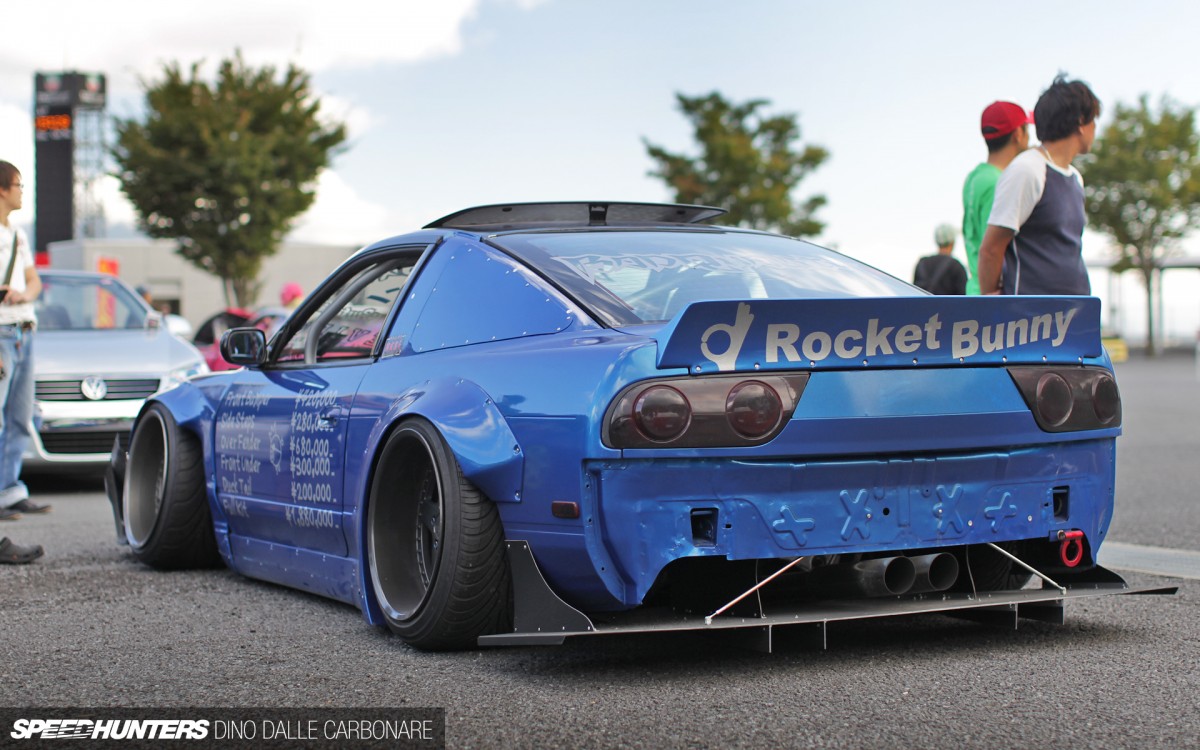 Admittedly, at the beginning of the year I did question the lack of a rear bumper on the BenSopra 180SX kit, but I've come to understand what Miura-san was thinking. As long as the rest of the car has enough 'in your face' details like center exit pipes and a wild rear diffuser, it's a look that can really be pulled off.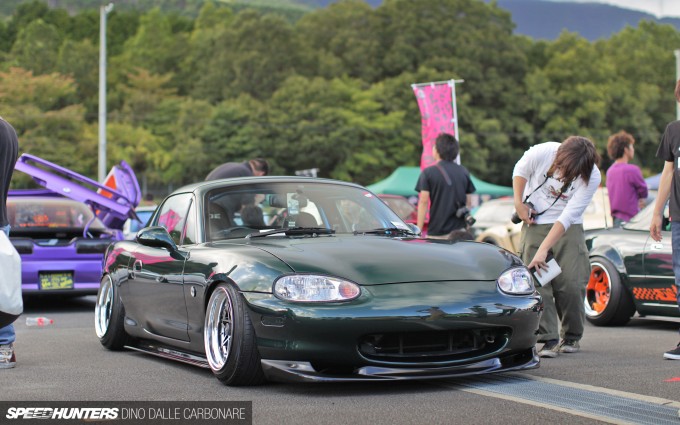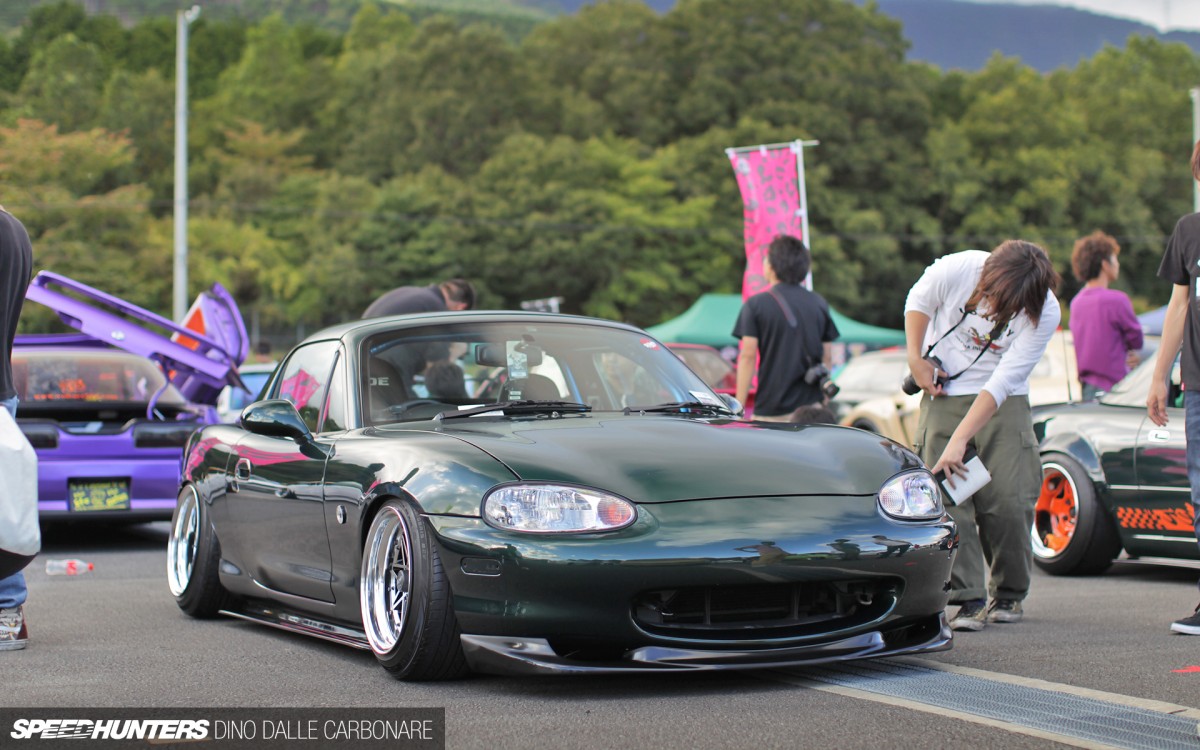 As you will see from the coverage that I will post up in the next few days…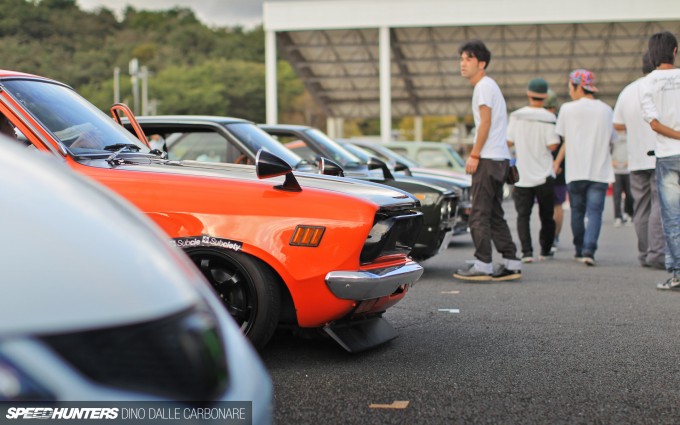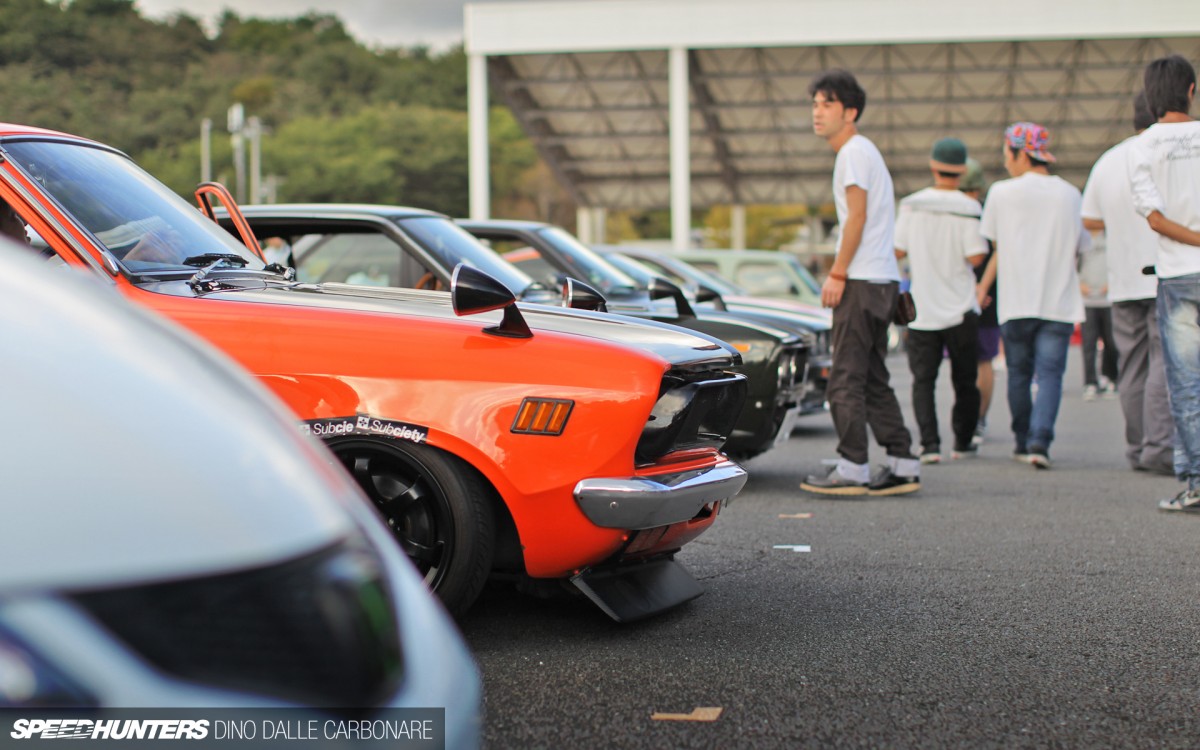 … variety is what really makes this show so special. It may only be in its third year, but Mark at Fatlace has really managed to bring together a great mix of cars…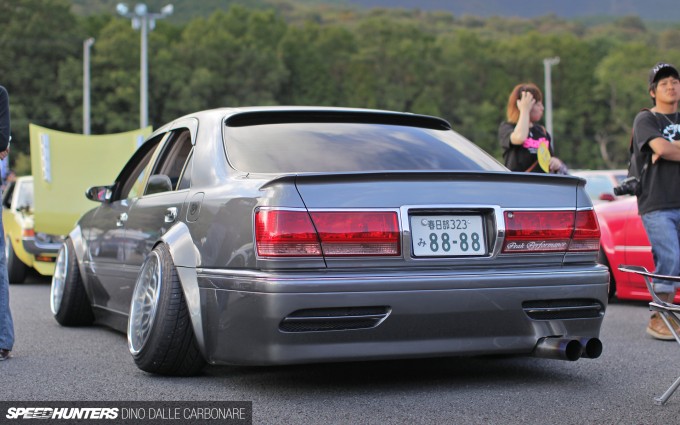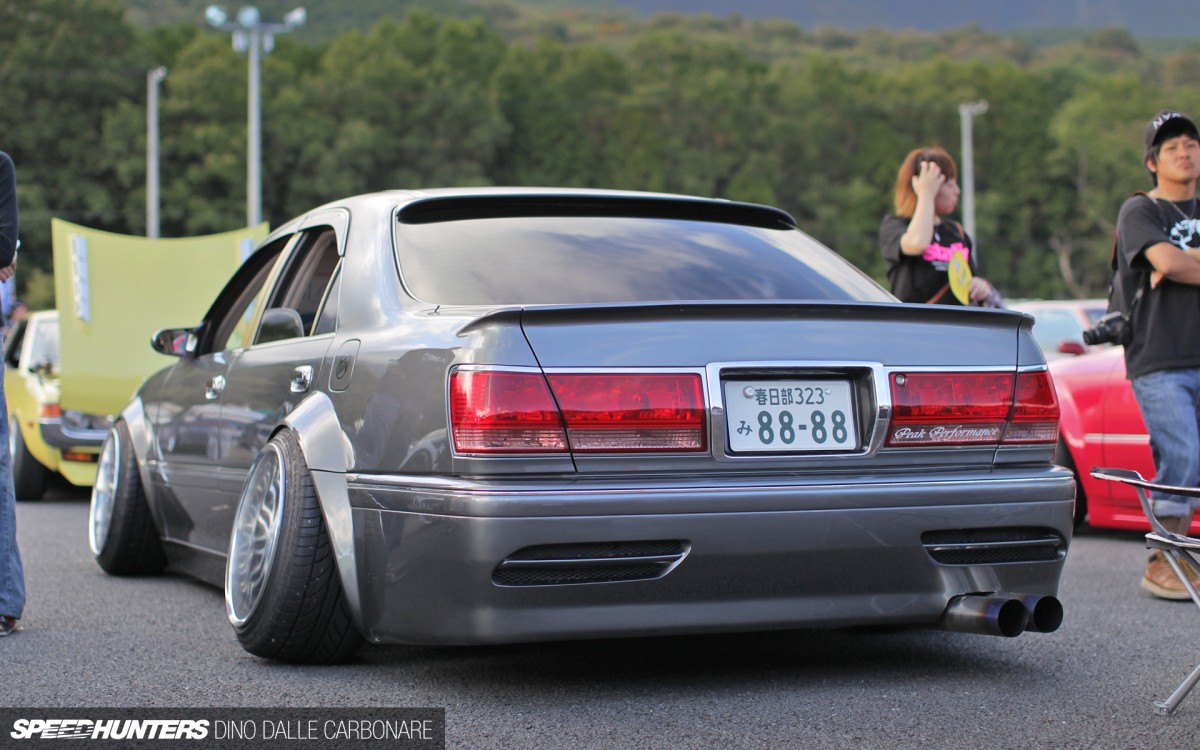 … that collectively represent where Japanese car culture has come from; where it's at ,and where it's going…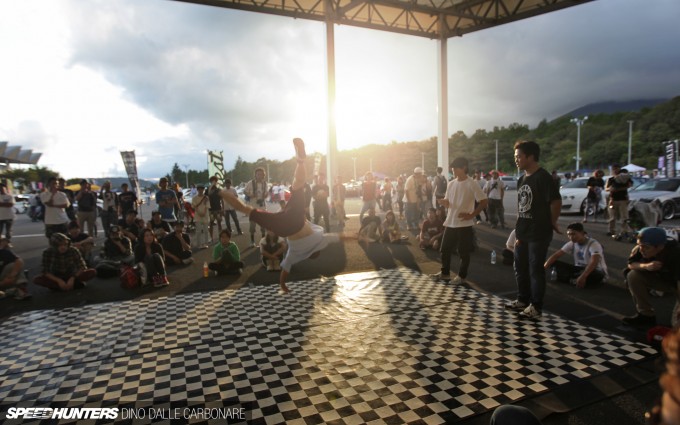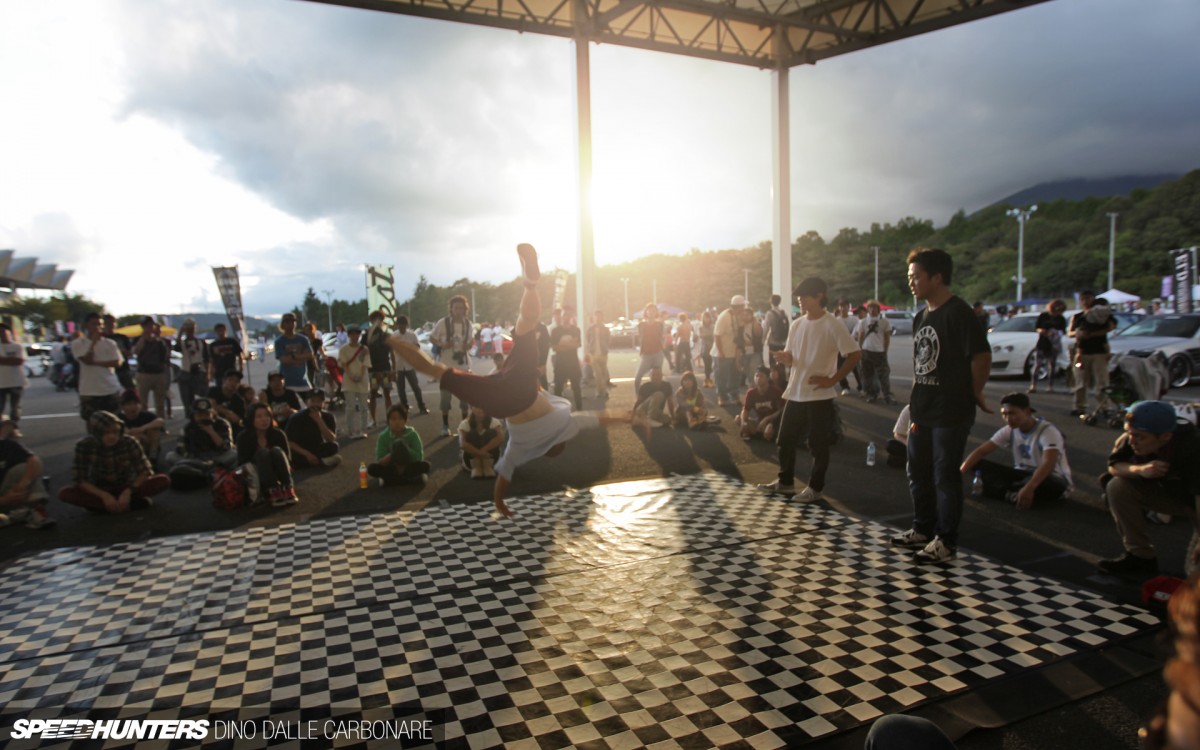 … all spiced up with plenty of entertainment and cool beats pumping throughout the day.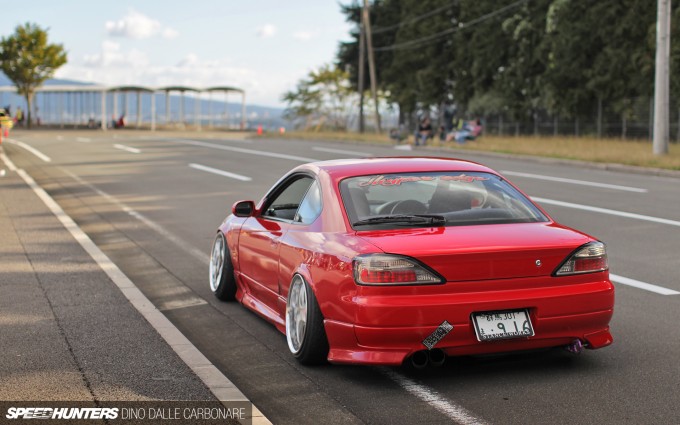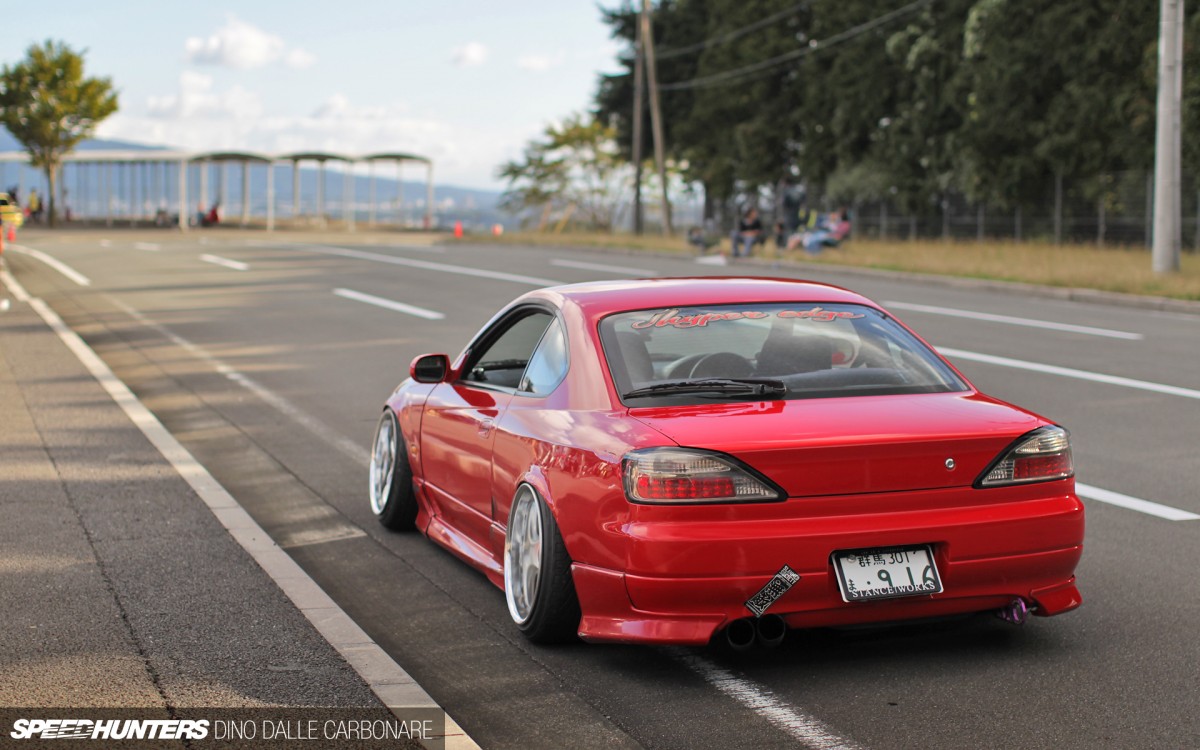 I'll leave it here for now, but make sure you check back to see which cars stood out at this year's event. Before I do that though, there's a certain flat-white Toyota 86 we must take a closer look at…