Mixing things up
This past weekend was all about mixing things up. We have seen countless times how well the Japanese manage to fuse different styles into one single event, but the Auto Legends really takes this whole concept to extremes.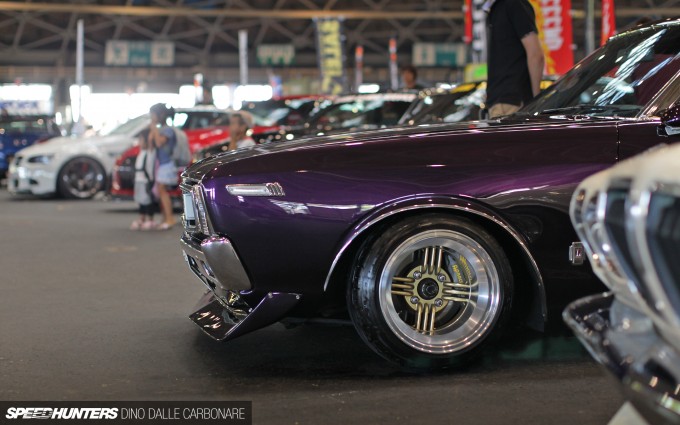 There I was being blown away by countless immaculately executed old school rides…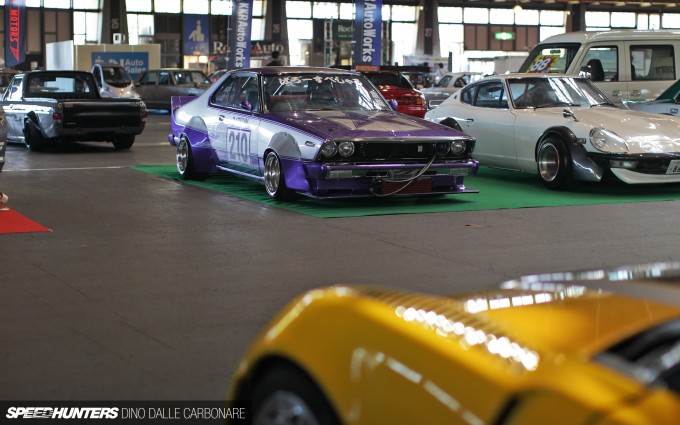 …slammed kaido racer-inspired JDM classics…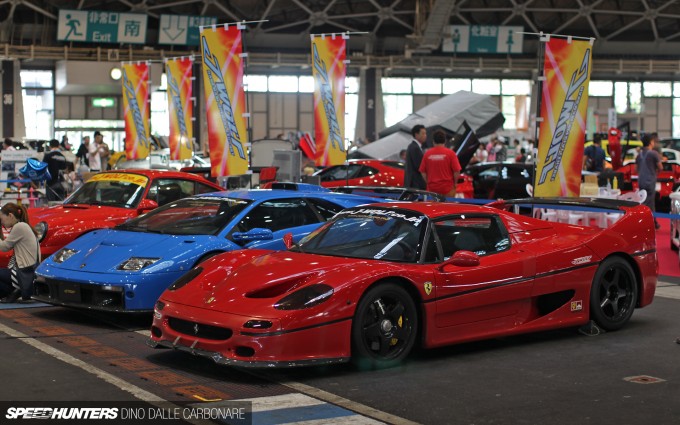 …and on the other side of the Nagoya Port Messe was a mouthwatering line-up of exotics. But it didn't end there. The organiser of the show, Watanabe-san at Rocky Auto, sure knows how to assemble the most individualistic kyusha in the country – but he didn't forget to add a little extra flavour in the form of pretty much everything else. So with every step it was all about finding out what was on the next display.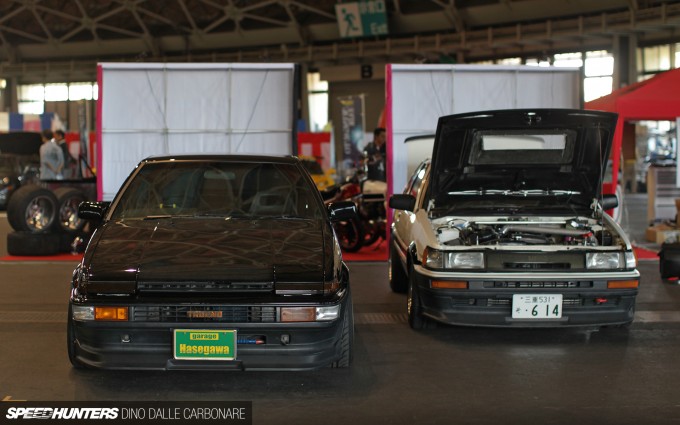 From pristine AE86s like this Black Limited Trueno sitting next to a boosted Levin…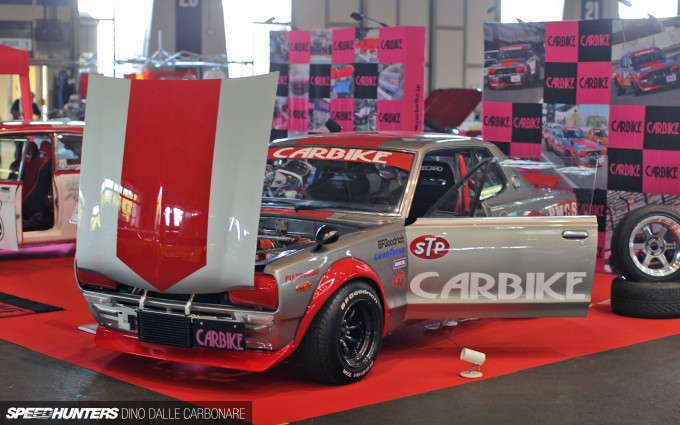 …to the legendary sort of machinery we've now come to expect to find at a show of this calibre.
Tales of the unexpected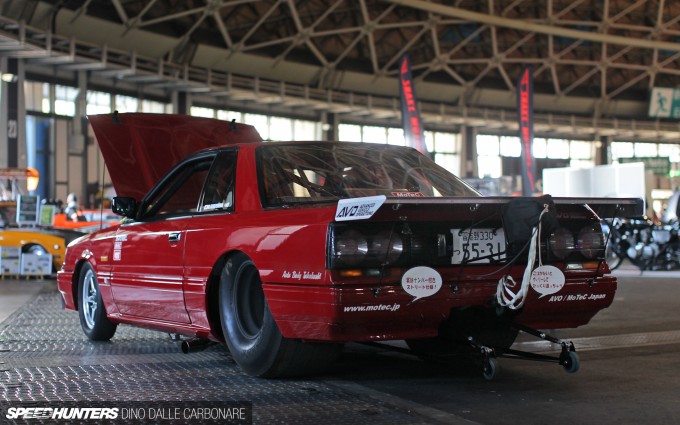 And then there is the more unexpected! One section was all about crazy drag machines like this AVO/Motec Japan R31 sporting an RB26 conversion and a very serious stance. Despite having full drag tires front and rear and a tubbed chassis, the owner has managed to get it street registered! The car has just been completed and will be undergoing testing pretty soon.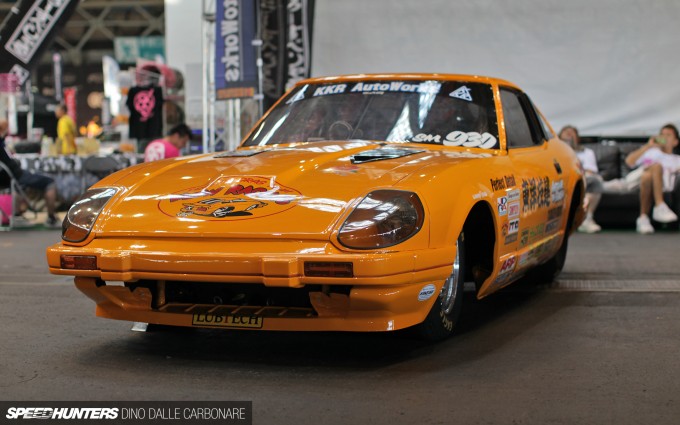 More drag goodness from KKR AutoWorks…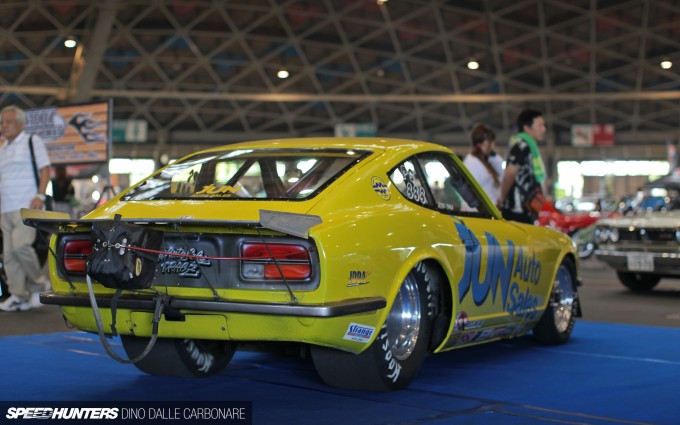 …and JUN Auto Sales with this pair of Zs.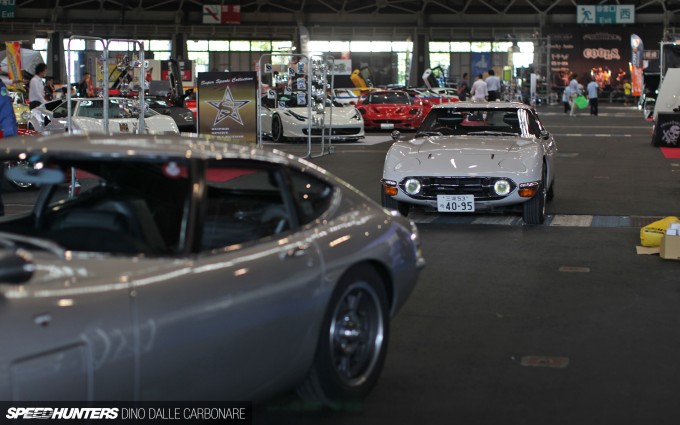 Japanese rarities were also present in surprisingly big numbers, like the five Toyota 2000GTs I spotted lined up in a display from a private collection.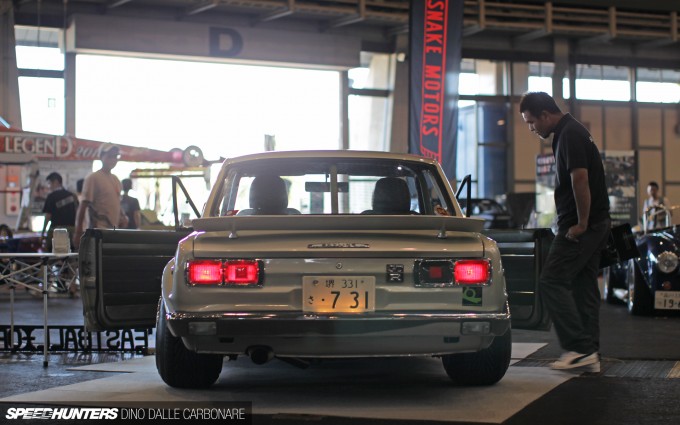 By my first loop of the Port Messe I was beginning to kick myself for not having had the chance to check out this event in the past. Watanabe-san has always mentioned I should stop by, as it would provide the right sort of cars for an interesting series of posts on our site…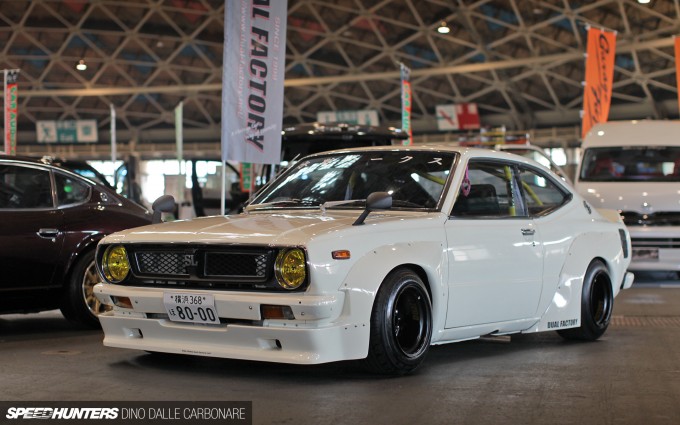 …and he was definitely not wrong.
A celebration of Japanese car culture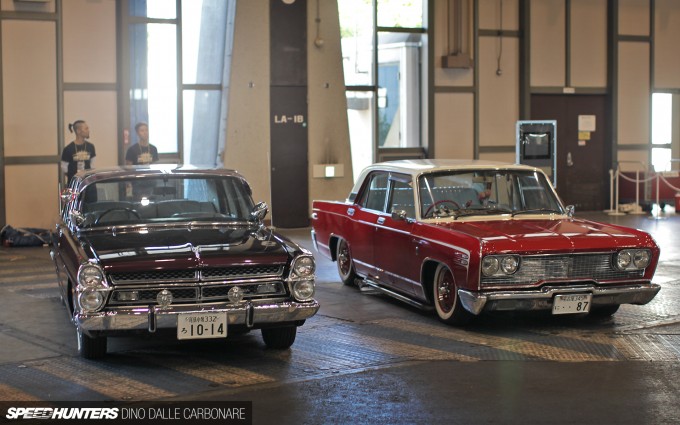 Probably the best way to describe Auto Legends is to call it a celebration about what is right about Japanese car culture in general, how every scene is accepted and respected by the next…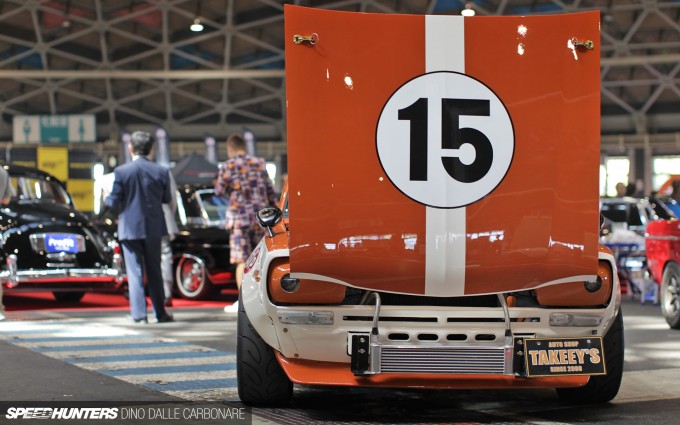 …where such different cars can all coexist in a display of pure automotive passion.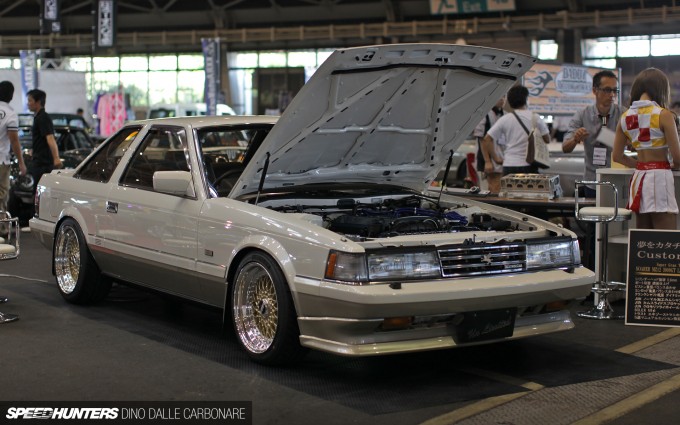 If you're not into the older stuff, how about something a little more modern – like this Z10 Soarer. I don't know if this car has been sitting in an air-tight room for the last 30 years, because it looked like it had never turned one of those shiny BBS wheels!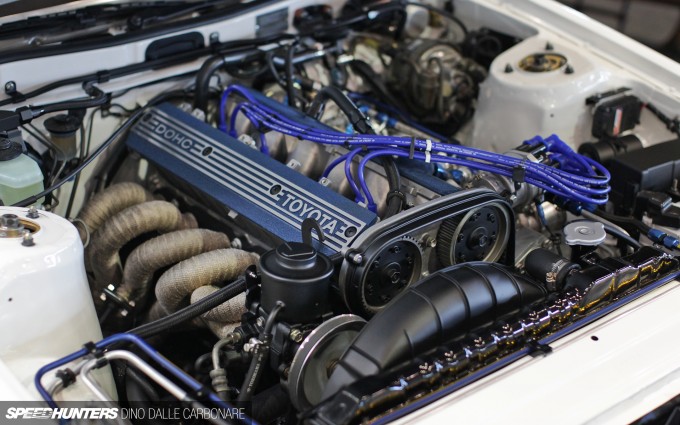 And under the hood, I hear you ask?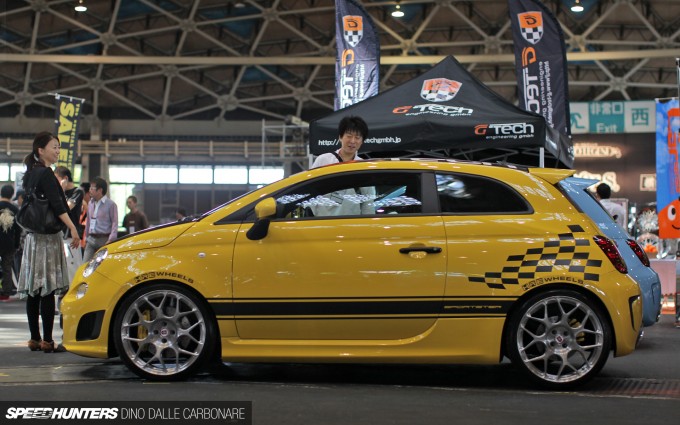 I noticed this G-Tech Fiat 500 from a little distance, and it just looked so strange seeing it head-on. It wasn't until I got a little closer that I noticed a good 20cm had been chopped off the roof!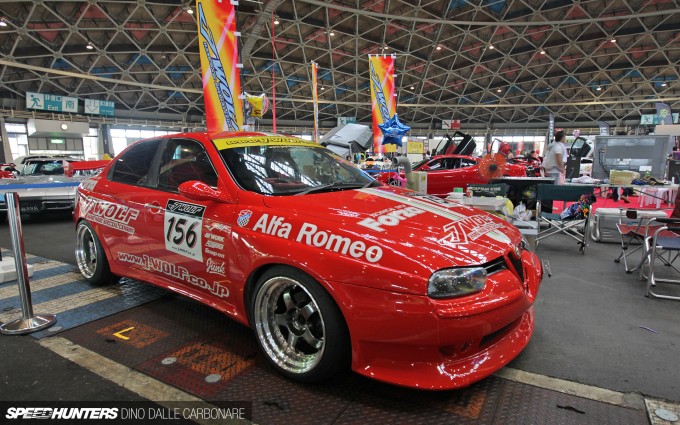 Sticking with Italian cars, I came across this wide-body Alfa Romeo 156 on the Wolf Exhaust Systems display riding on some Mesiters. Italian cars plus Japanese wheels gets a big thumbs up from me…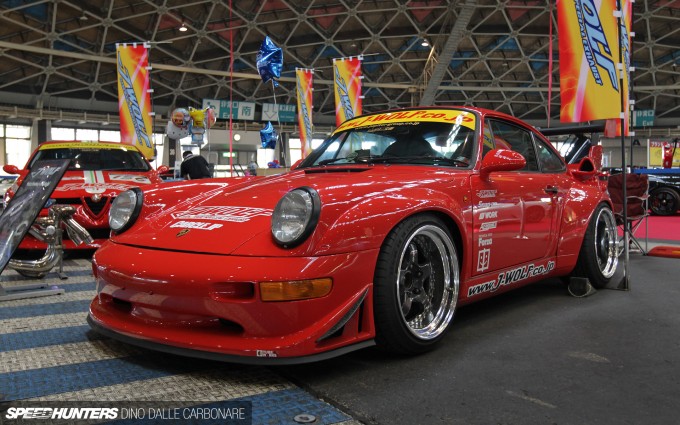 …as did this 911 right in front of it.
If there was one car I thought didn't need additional customising, it was probably the Mitsuoka Orochi. As you can see, I was obviously wrong!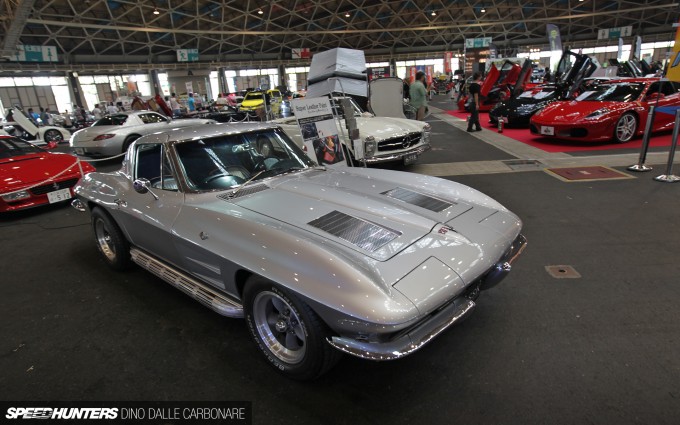 Oh, and I did forget to mention the ample number of old and new amesha, or American, rides?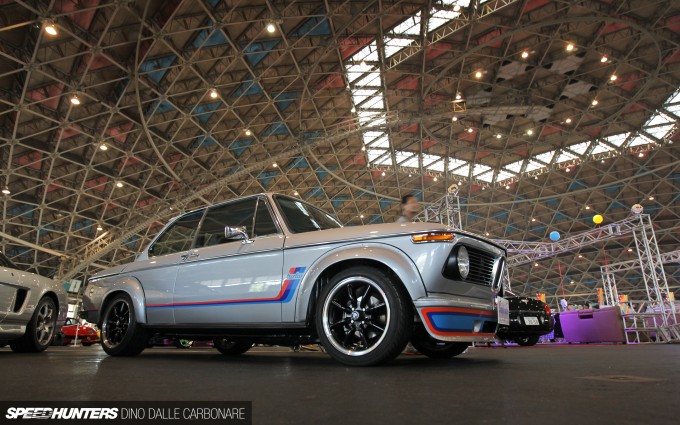 To say I have tons to show you from Auto Legends would be putting it lightly. I've filled up a couple of CF cards with such a mix…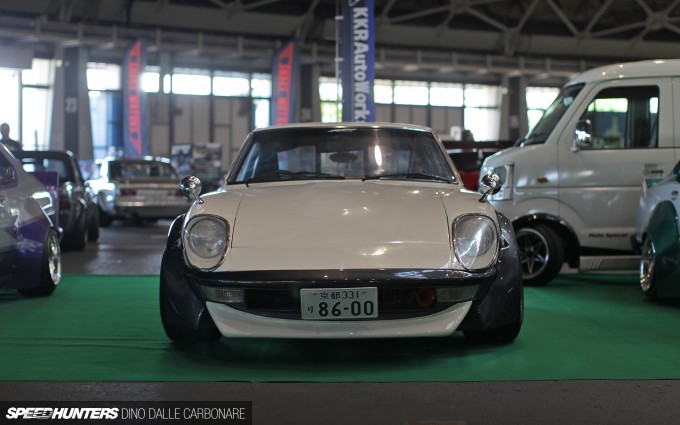 …it will be a pleasure handpicking the best cars I came across. But before I do that, I've got to jump on a plane to Italy – so you will have to wait until I touch down to see the best of rest!