I've met a few people in my time who really don't like travel at all. They find the removal of their familiar day-to-day touchstones to be the cause of great distress. When faced with foreign food, alien languages and unknown rules, they clam up and panic. Thankfully I'm not like this at all. I really love travel and actually get excited going to airports. Call me crazy, but I really love the feeling of potential that comes with every Speedhunting trip. You just never know what's going to happen, which for me is a fantastic, positive feeling.
But maybe I've gone too far in this direction. My participation in car culture more often than not involves me getting on a plane to hit up an event or visit an automotive hot spot. Since the start of Speedhunters exactly five years ago, I have never participated in a local scene. Leaving my front door, hopping in a car, and driving to a nearby location to do a bit of Speedhunting is something that just hasn't been part of my life.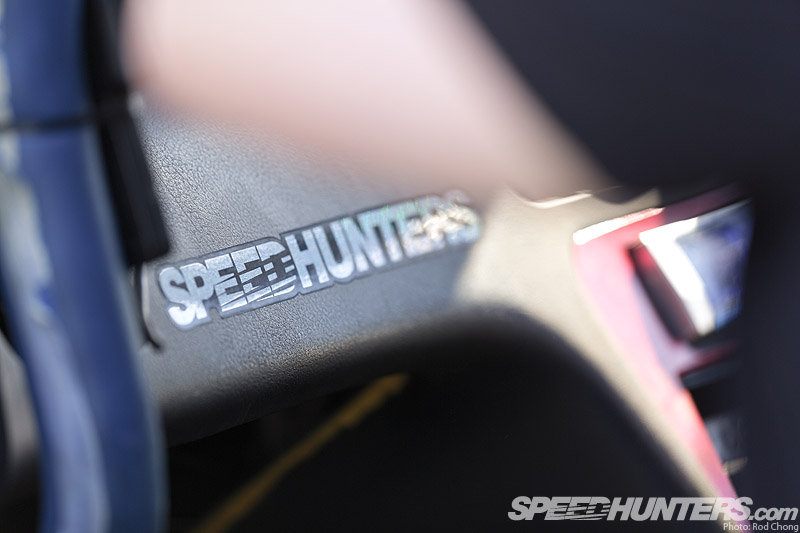 However I now live in Sweden, a real burgeoning car scene, filled to the brim with all sorts of incredible events, builders and machines. I moved here two years ago, and for the first while was fairly attached to maintaining my international connections. It's only now that I'm starting to relax into my Stockholm life and slowly get involved in what's happening right on my doorstep.
This journey of planting roots started out with the exact moment I spotted the JapCrap 1JZ Caddy at the Bilsport Elmia Show one month ago.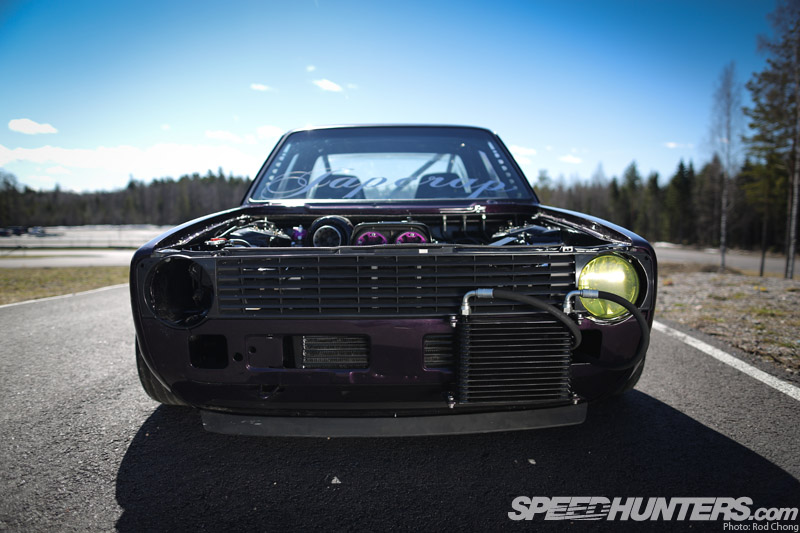 This immediately lead to a car feature shoot three weeks later. Now you've likely seen the resulting story already…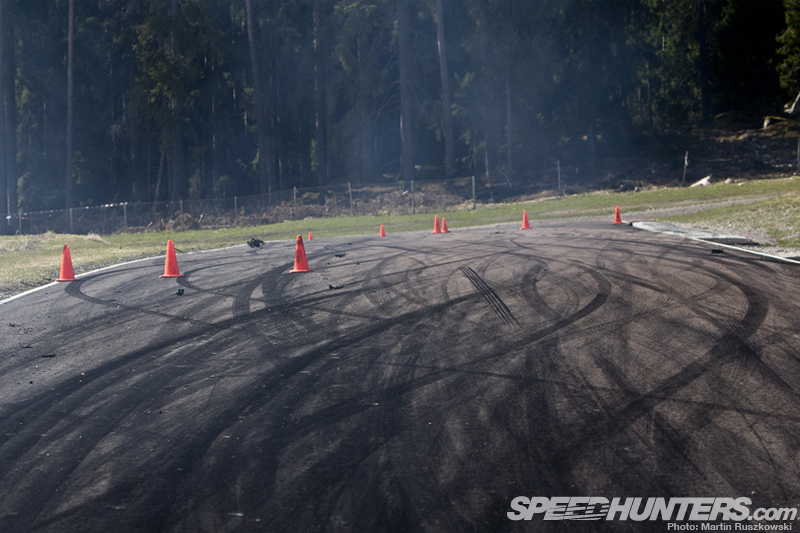 … but I want to talk for a moment about where we did the shoot.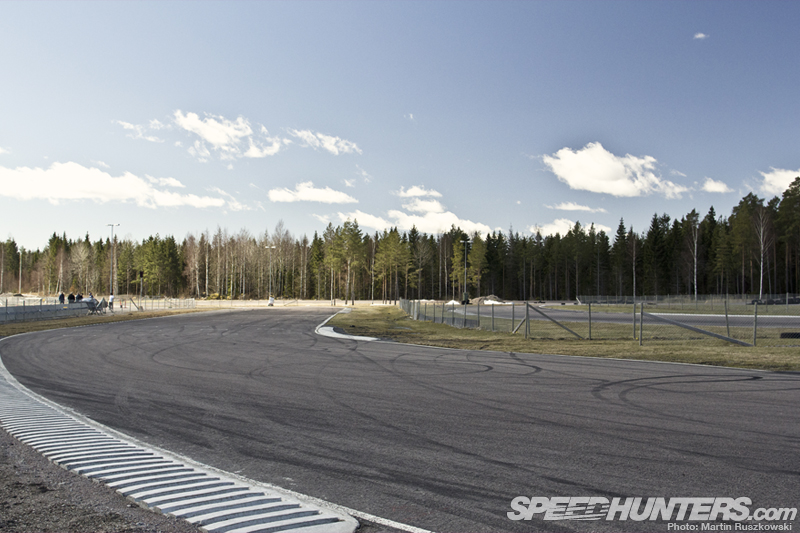 You see, the JapCrap Bombsquad arranged for the shoot to take place at a local track called Eskilstuna Motorsport Arena, commonly referred to as Gröndal, just an hour up the road from where I live. Think of it as a Swedish version of  such legendary drift circuits like Nikko or Honjo in Japan, or the Streets of Willow Springs in California.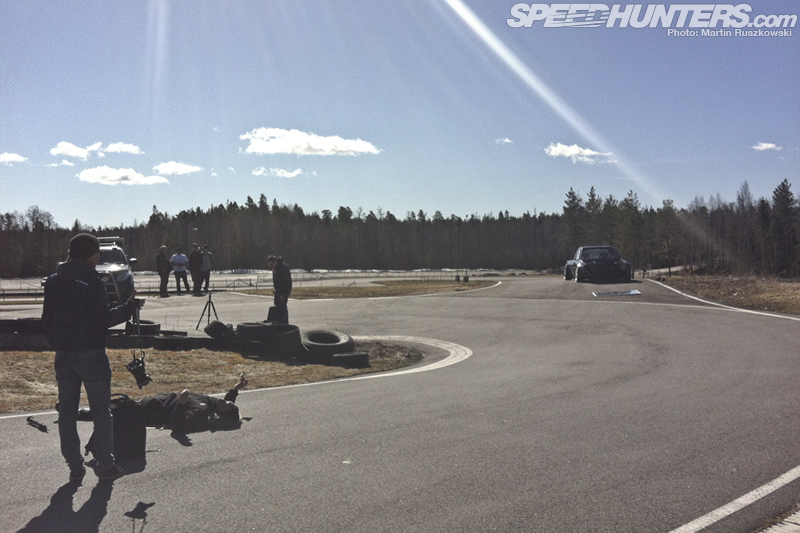 The owner of the track seemed to be rather pleased for us to be there and simply let us have full run of the facility.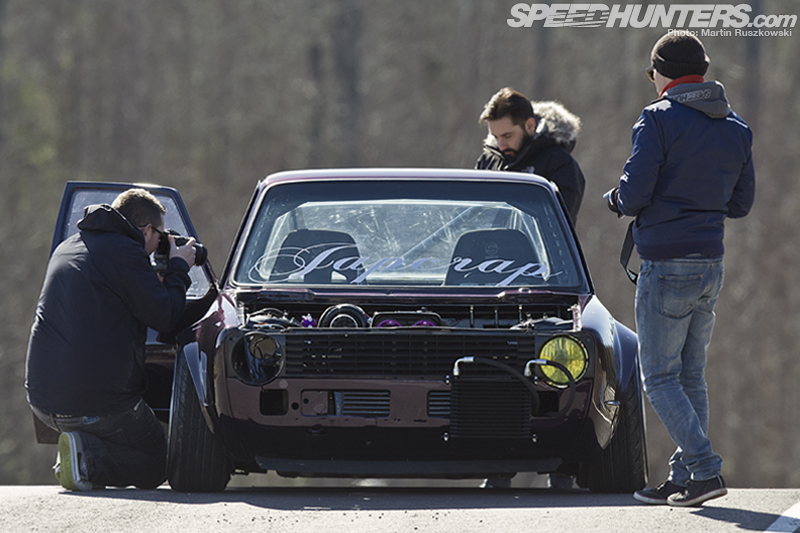 So we got to work shooting the 1JZ Caddy, but this was just the beginning of quite a special day…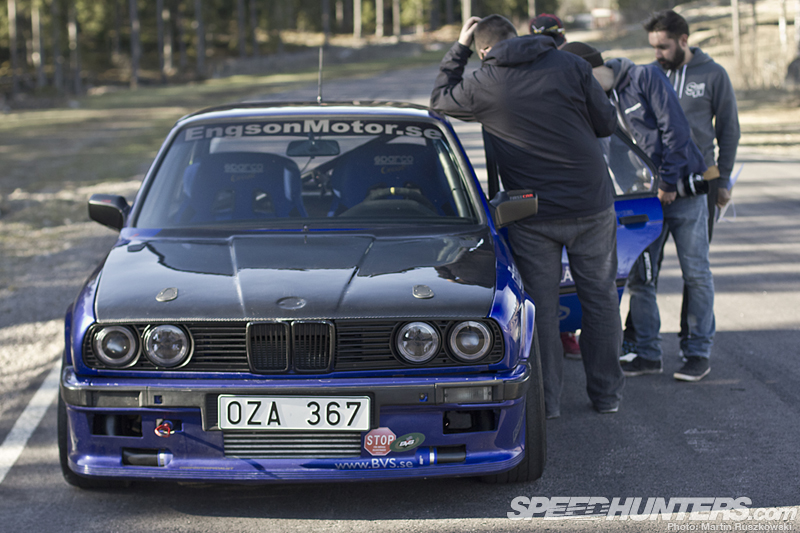 … as we had several shoots lined up back to back (courtesy of the JapCrap crew), from this 900+hp, M20-engined E30 machine…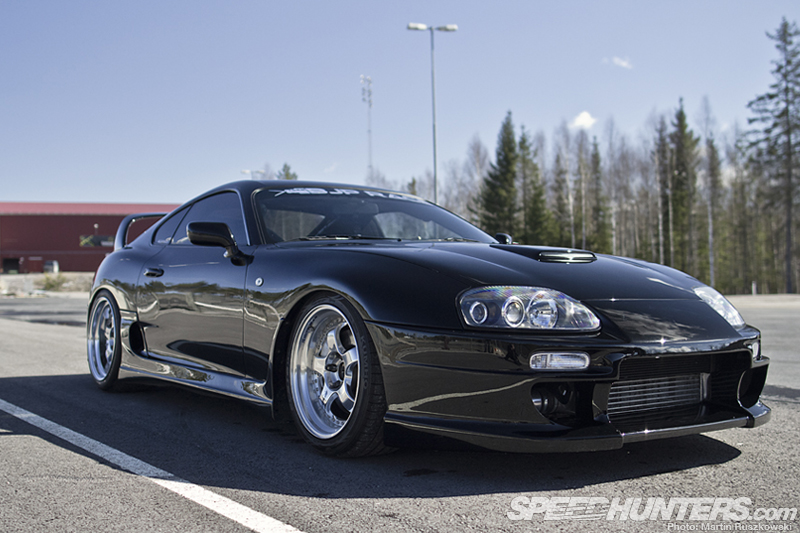 … to a 1300 horsepower (yes you read that right) ultra-clean Supra.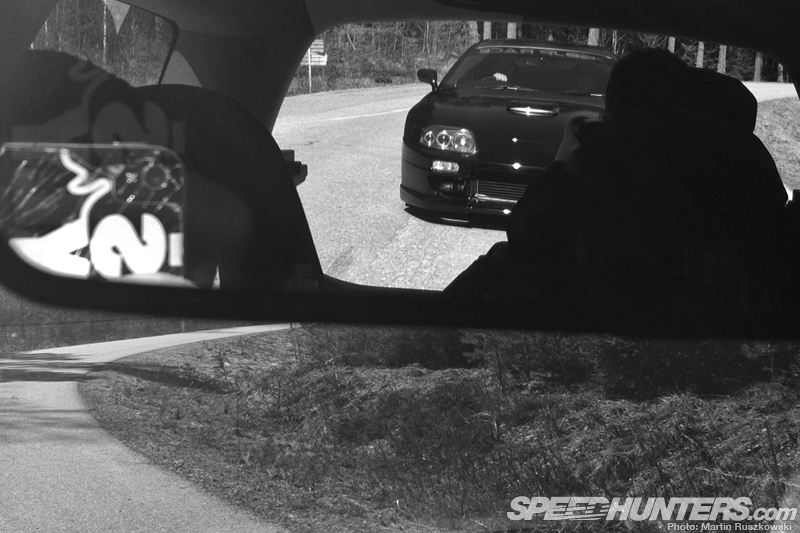 Open access to this private facility also meant we could indulge in all manner of car-to-car photography sessions. That's Paddy shooting the Supra putting down its 1300 ponies into the unsuspecting pavement.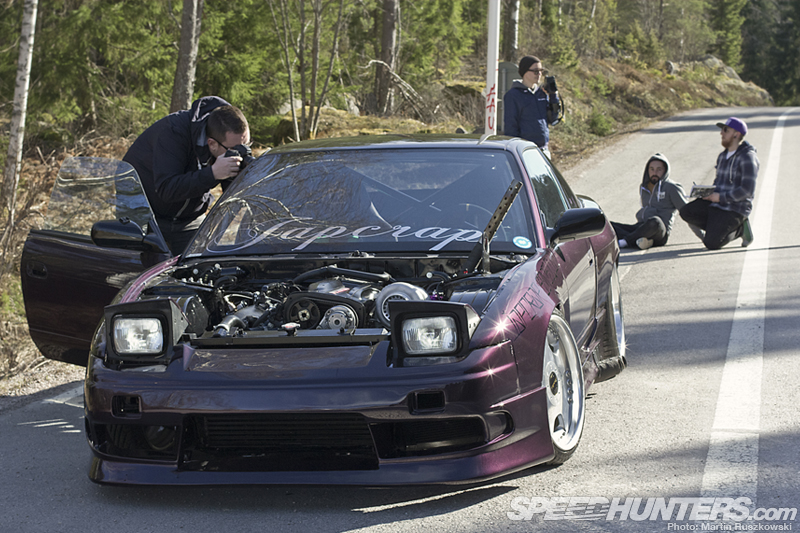 With the slip road onto the track also becoming a shoot location, we just couldn't believe our luck. Suddenly we had a local circuit to conduct full feature shoots, car tests and everything inbetween. Gröndal is now the official Speedhunters photography and test track!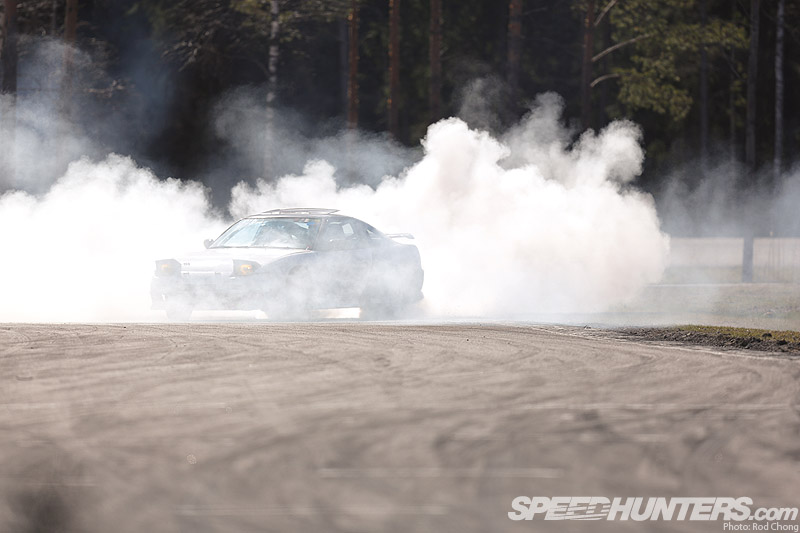 At the end of our shoot day, we were invited back the following weekend to check out a local grassroots event called the Driftbash by the organizer, Peter Sandström. This is one of four such events this year, and given that it's but a one hour drive up the road from my Stockholm apartment, it would have been rude not to stop by for a look.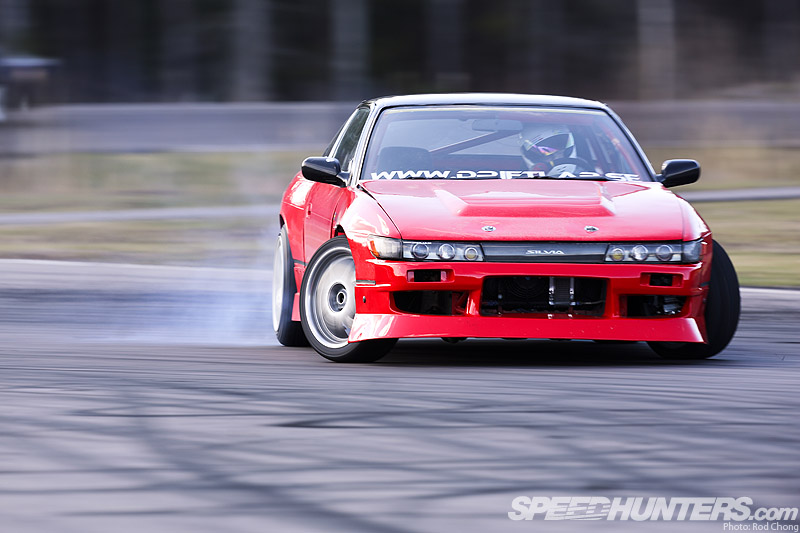 Arriving at Gröndal, we were greeted by the usual S-chassis antics one can expect to find at most grassroots drift events anywhere on the planet.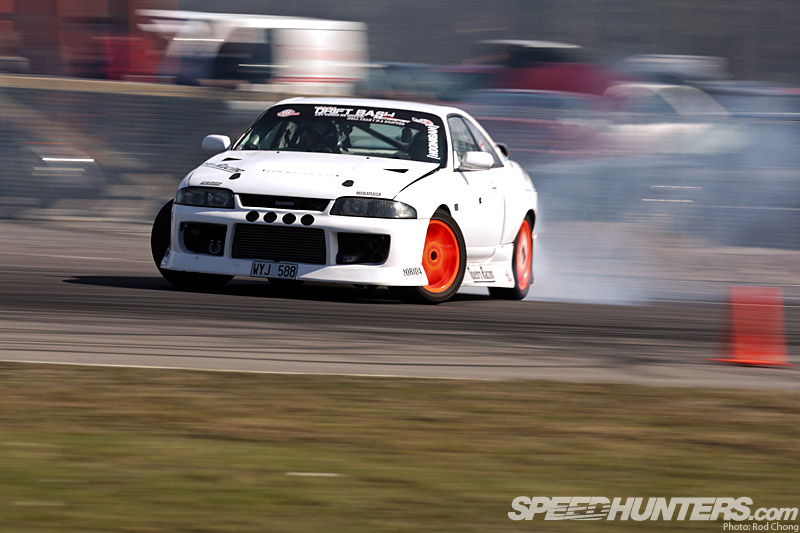 Plus a few other types of JDM goodness to boot!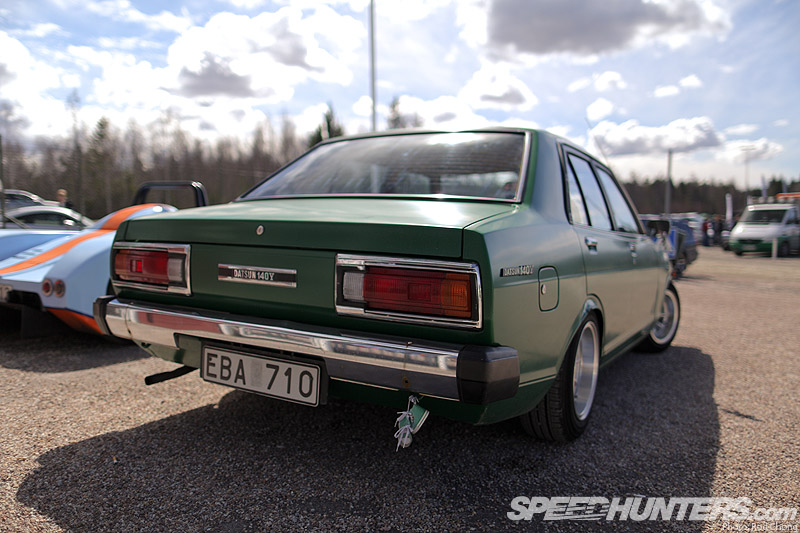 After getting our camera gear set up, we decided to have a look around the parking lot to see what kind of machines the local drift scenesters were driving. Check out this minty Datsun 140Y (otherwise known as a Sunny to you and I).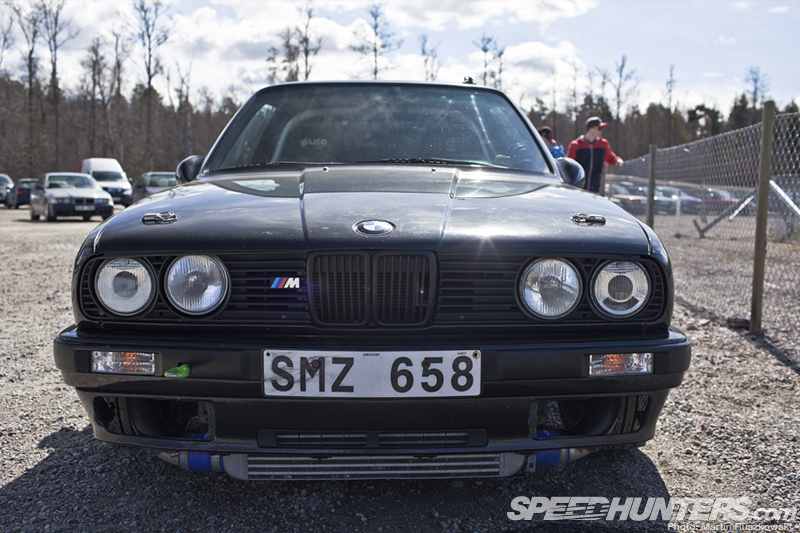 There's definitely something serious going on under the bonnet of this E30!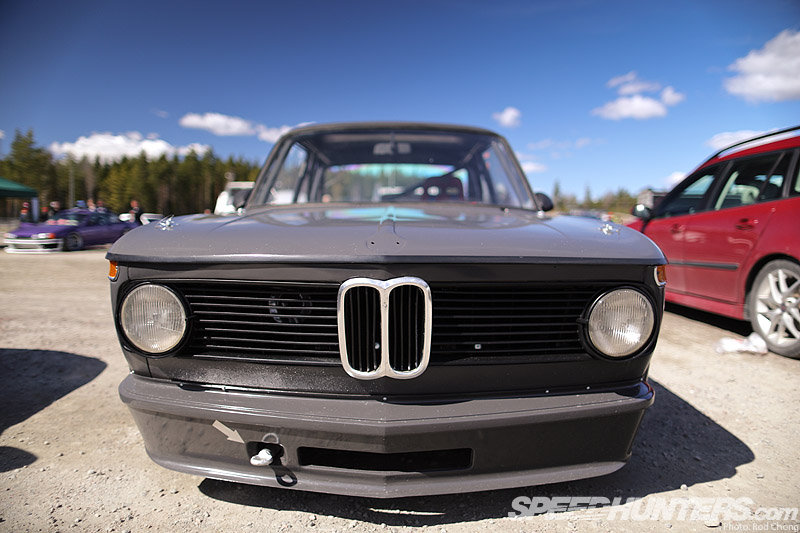 The moment I saw this BMW 2002 I had to take a closer look.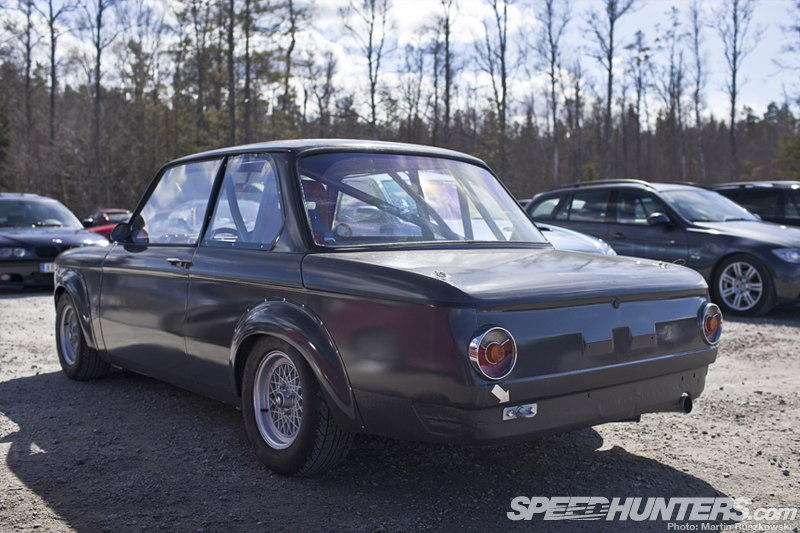 It was obviously trailered to the event, so I made a mental note to try and shoot it out on track. Note the full roll cage, which points to some kind of trick set-up. We'll need to learn more about this car. Feature machine anyone?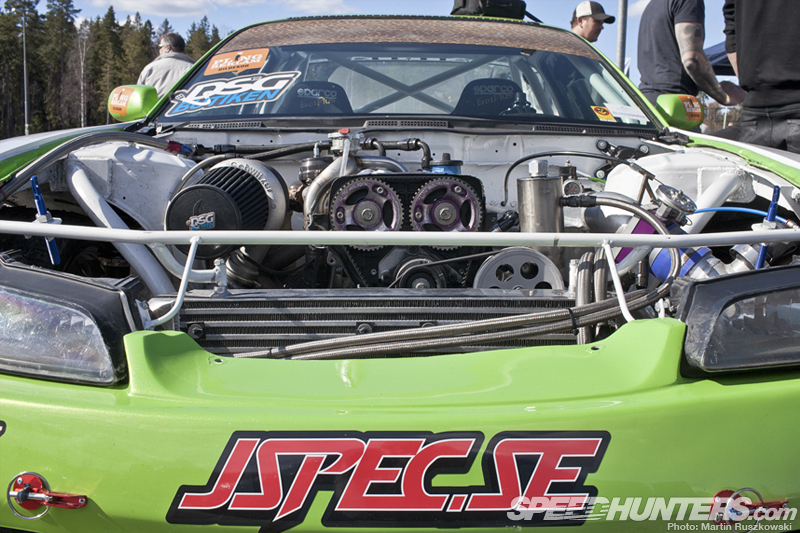 I'm told this 2JZ-powered S15 is the reigning Swedish Powerdrift series machine. It looks well done enough, but my interests were immediately drawn to its teammate…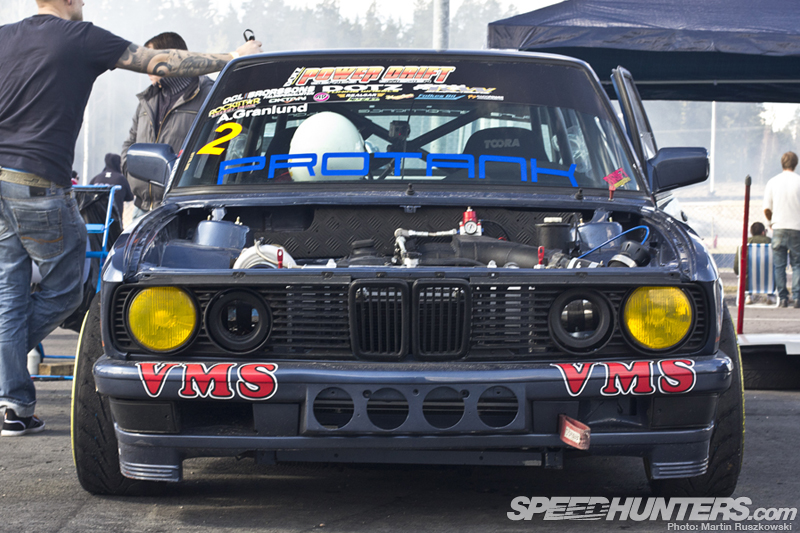 … this fully built-out BMW E28, driven by Alexander Granlund. Now that's an unusual professional drift platform if I've ever seen one!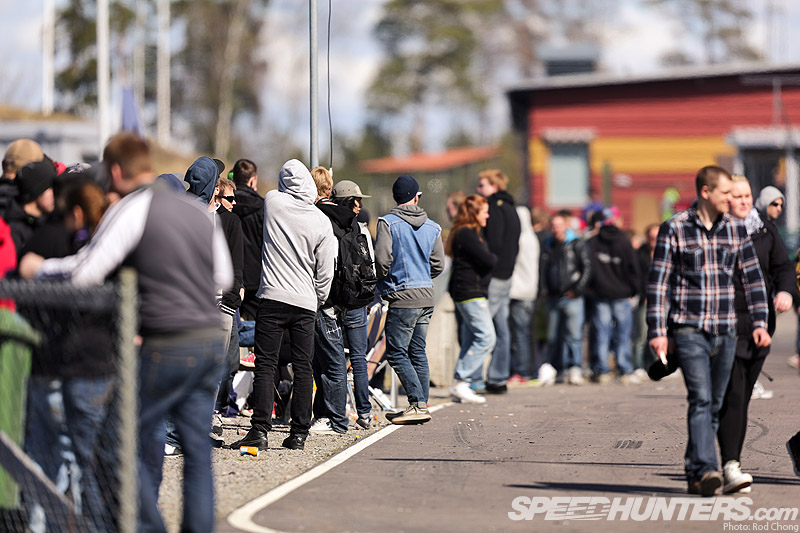 The Driftbash event itself had a good vibe going with a little bit of a crowd assembled in the small pit area.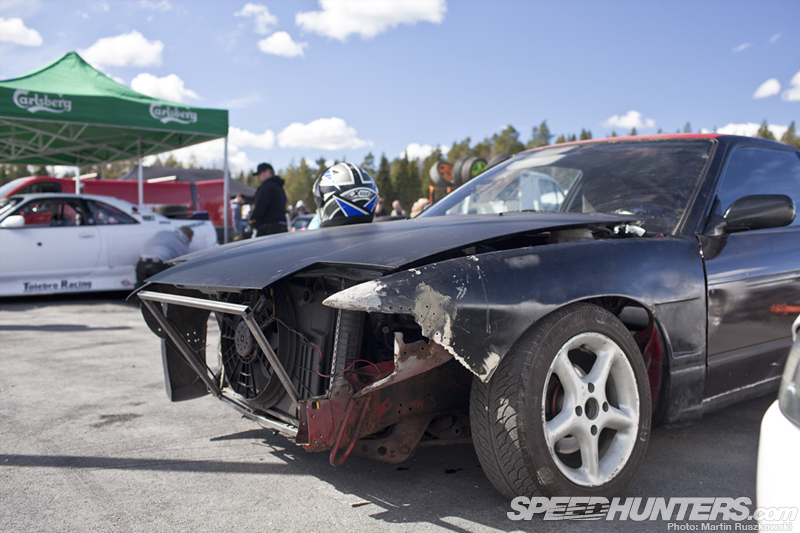 I navigated several S-chassis in various states of drift-induced destruction…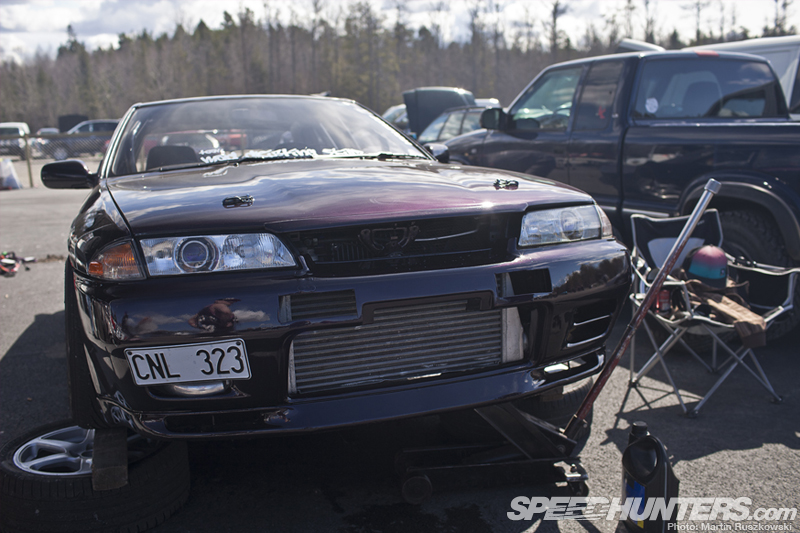 … before zeroing in on this clean ER32 Skyline. The purple reminded me of the official JapCrap Bombsquad colouring so I looked around for them.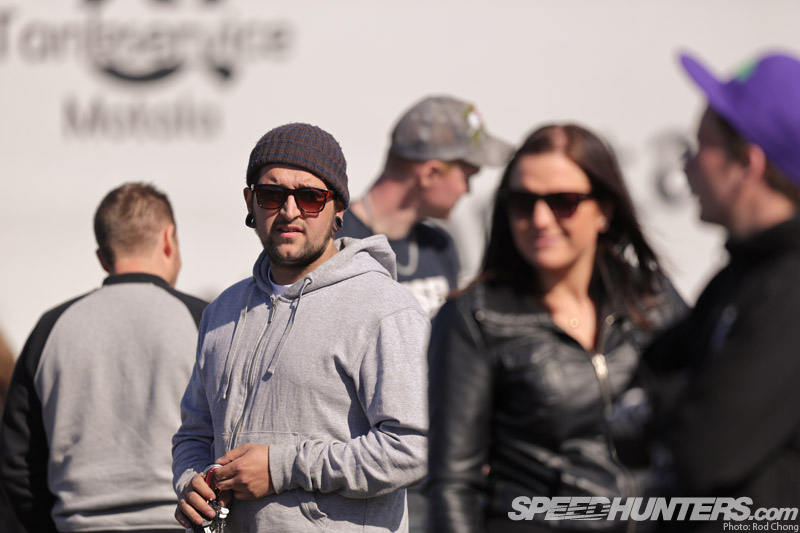 And there they were; this is Arash Samadi, who's my main contact in the JapCrap squad.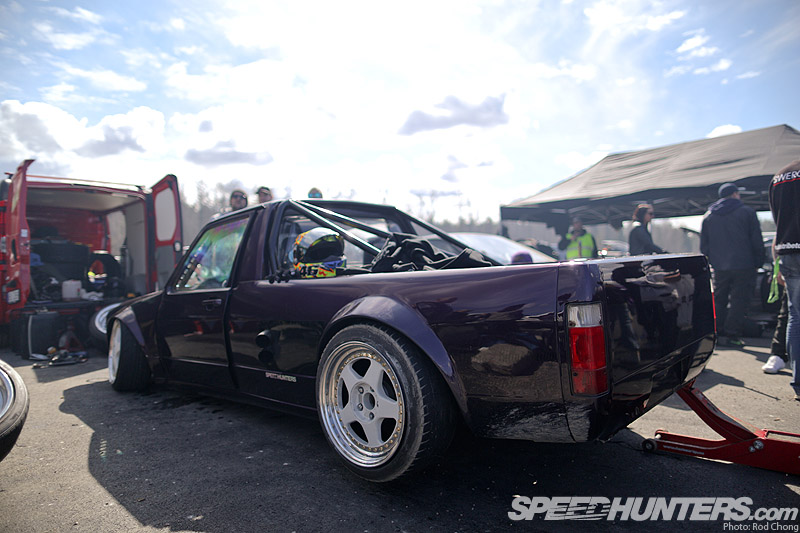 Everything seemed to be going well with the 1JZ Caddy which was out for another day of testing.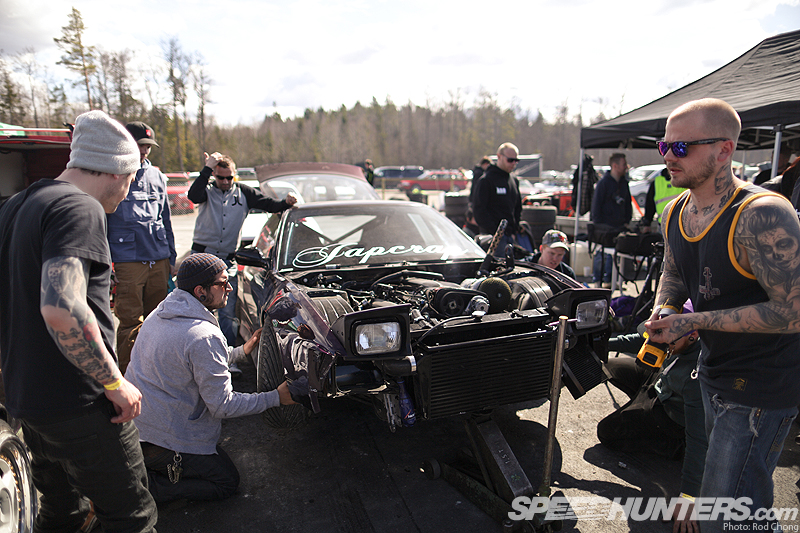 Their RB-powered S13 was having a bit more difficulty though as it had snapped a suspension arm which required some on-the-spot welding to get the car back on track.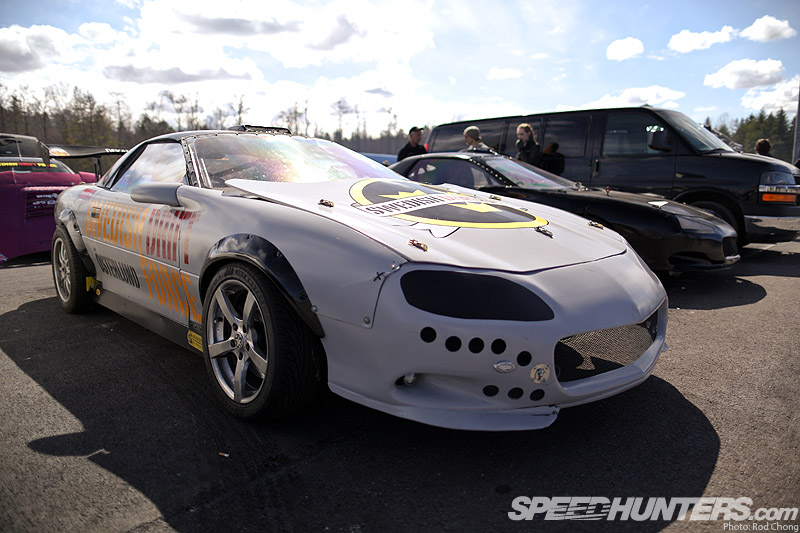 These two F body Camaros also caught my attention. They are both former one-make series race cars which have been converted over for sideways competition.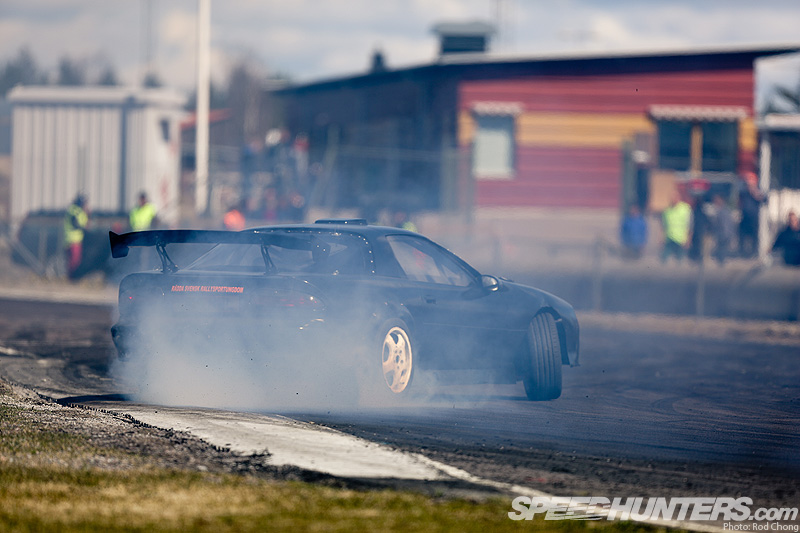 Hearing familiar V8 sounds in an unfamiliar setting put a big smile on my face. Big Camaros like this are the last thing you'd expect to be prepped as drift cars, but the cars seemed to be doing a good enough job of frying up their tires. I can't say much about how competitive they are though until I hit up a Powerdrift event.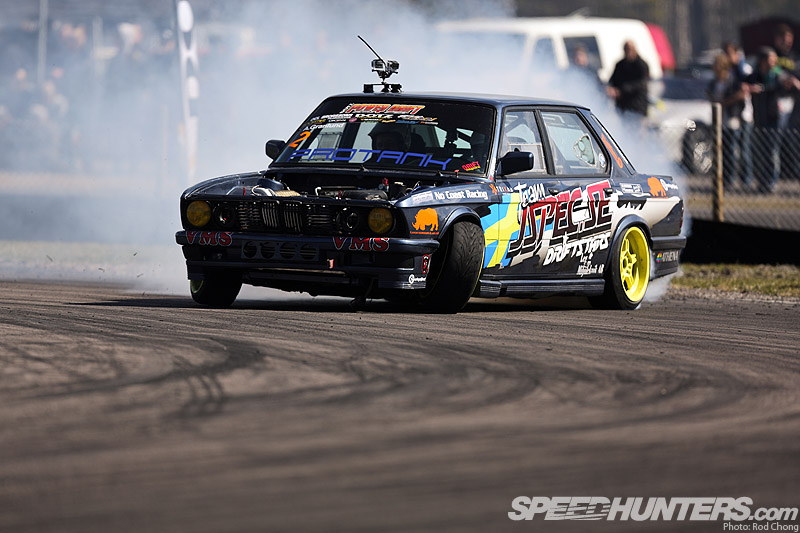 What I can say though is that once Alexander Granlund's E28 came out, another level of drifting aggression hit the track.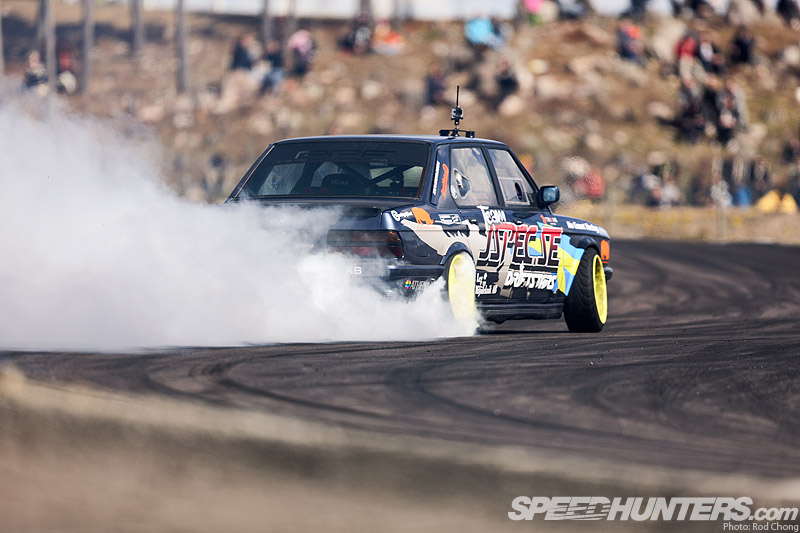 Now we had a car linking up the whole circuit…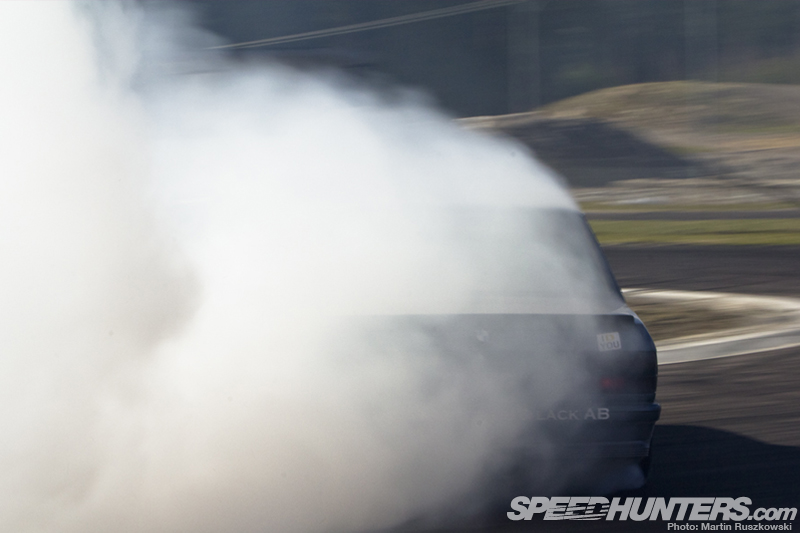 … rubber boiling off the screaming machine in one big continuous cloud. I was impressed.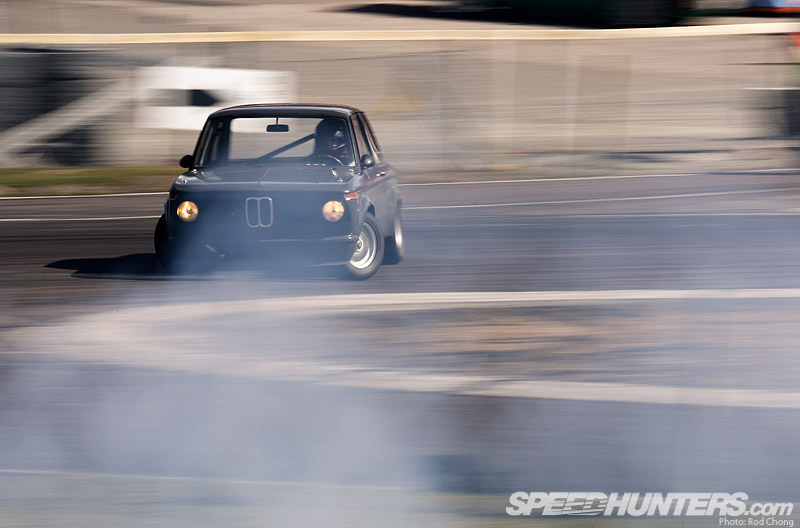 Of course most of the drifters on hand were doing a low key bit of sliding. That 2002 we spotted earlier was also having a go.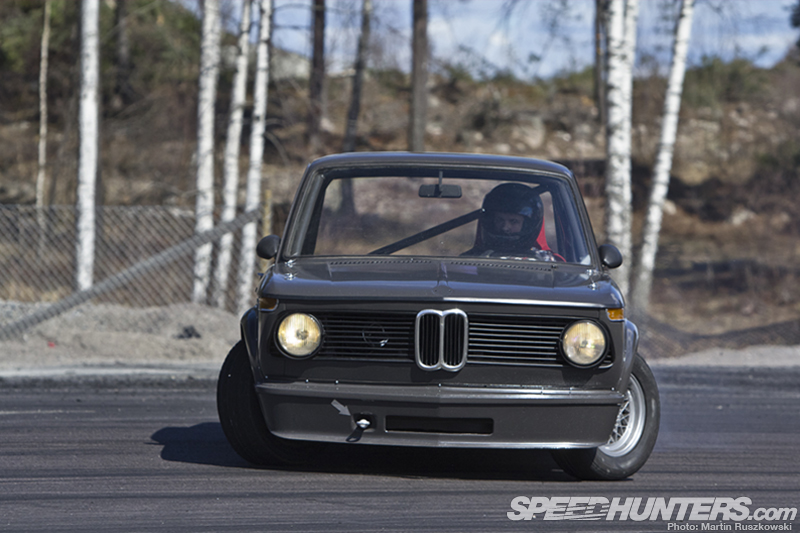 The driver, Niklas Nilsson, appeared to still be learning the limits of the BMW's sliding capabilities. It was often facing the wrong direction as he went over the limits of the little German coupe.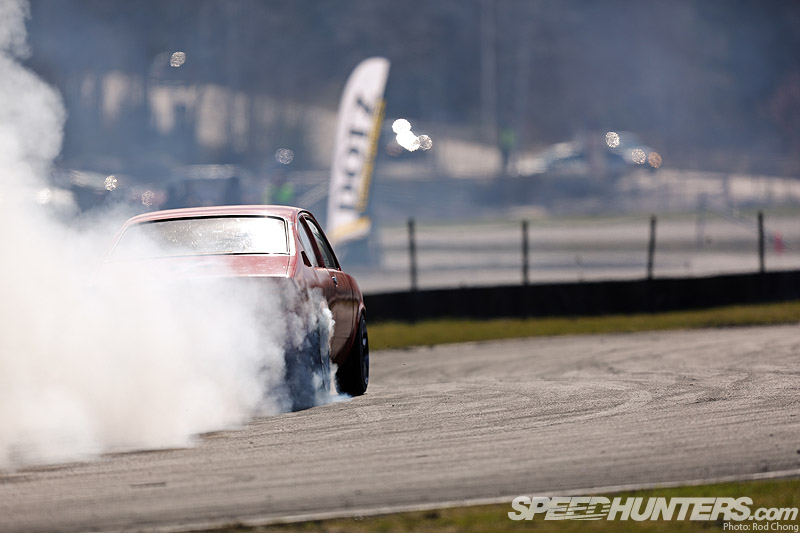 The same could not be said of this Opel Kadett which was being tossed around by an expert set of hands.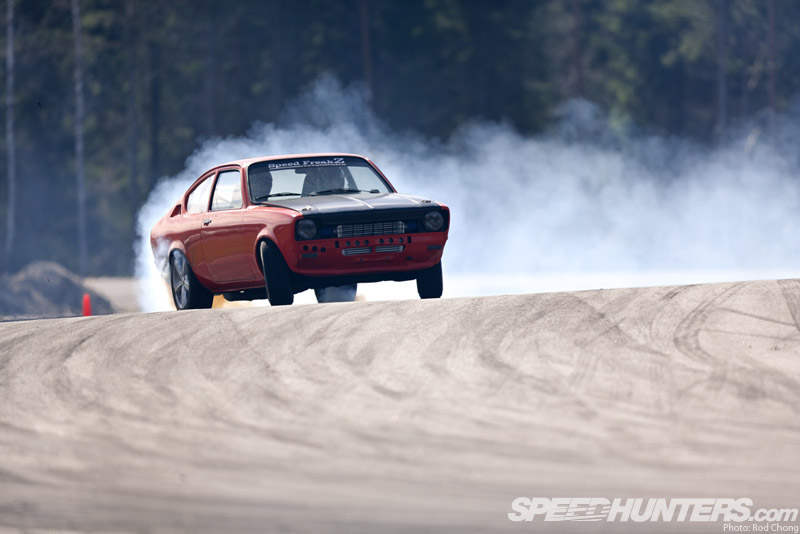 The driver, Tobias Gustafsson, was linking the whole course up…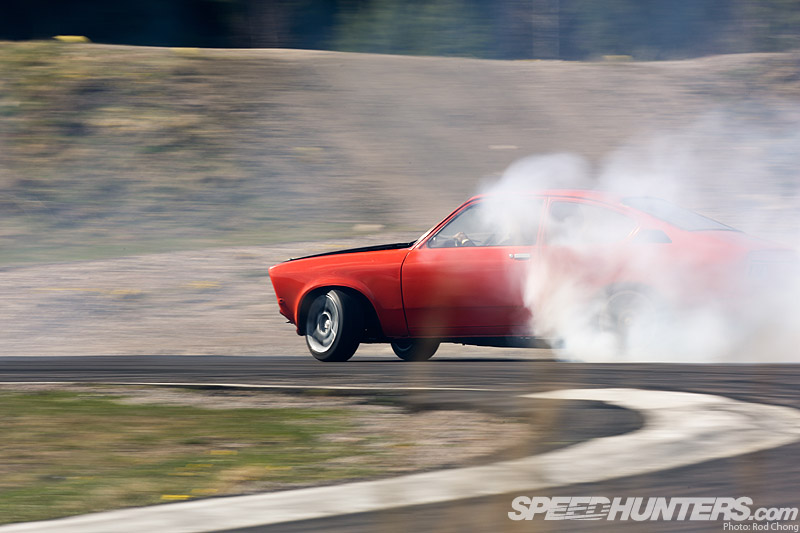 … whilst creating absolutely massive clouds of smoke. I was dumbfounded; both by Tobias' skill and also the rather eclectic choice of machine.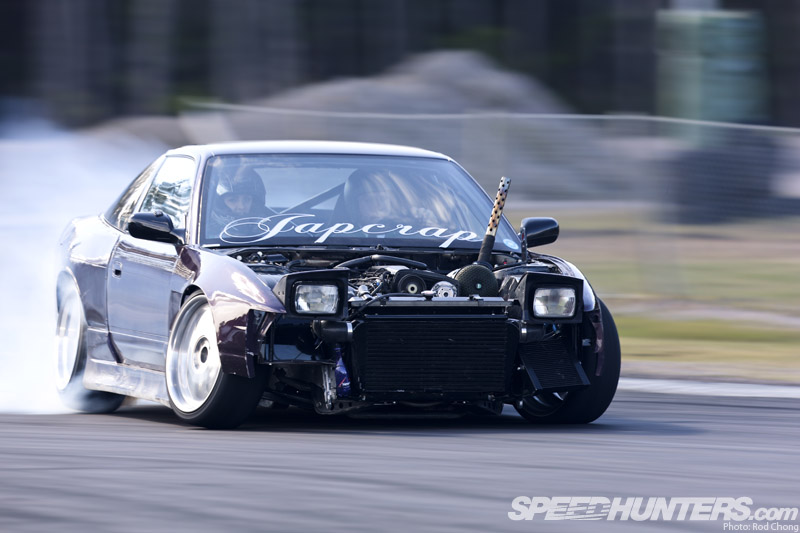 Not to be outdone, the JapCrap crew also took to the track. However, it was obvious these were the first tentative track tests for the RB-S13… it looks like there's still a lot more to extract from the chassis.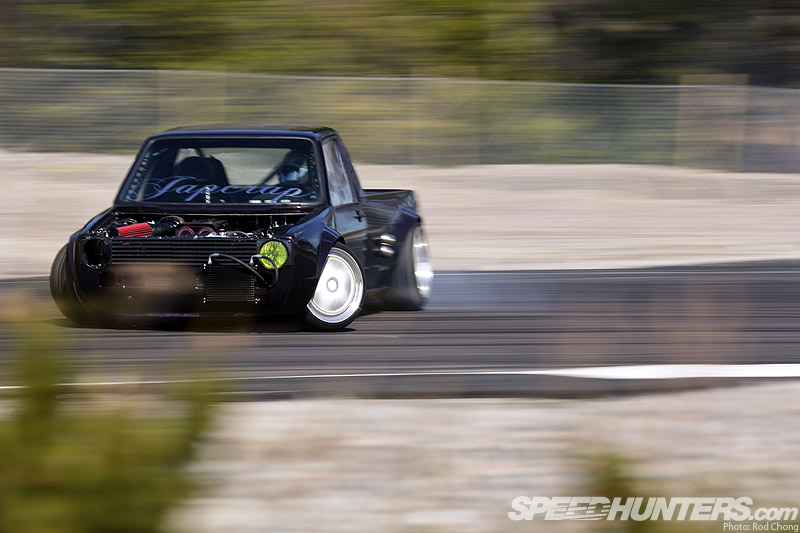 Viktor Martensson was looking more settled in his 1JZ Caddy and was dialling in ever-increasing amounts of angle as the day went on. He's still a bit of a young drifter in the grand scheme of things, but seems to have the car under control and is slowly building his driving aerobatics.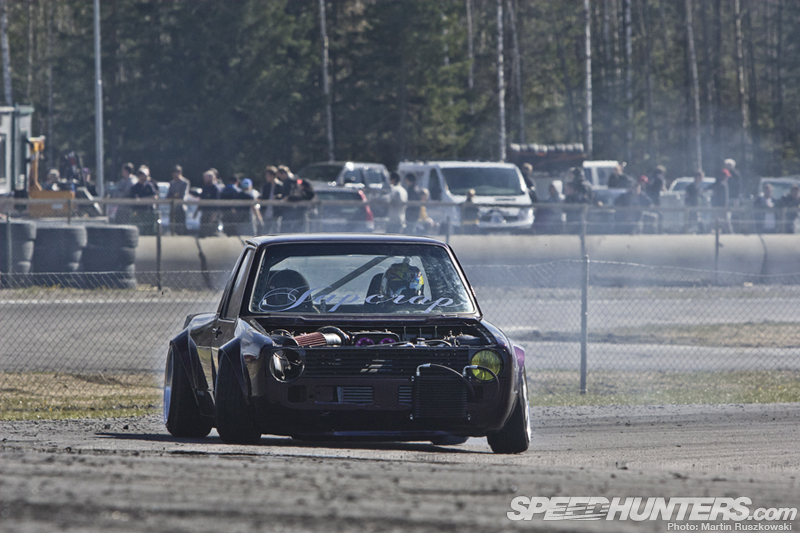 Love this car… err truck… err ute thingy!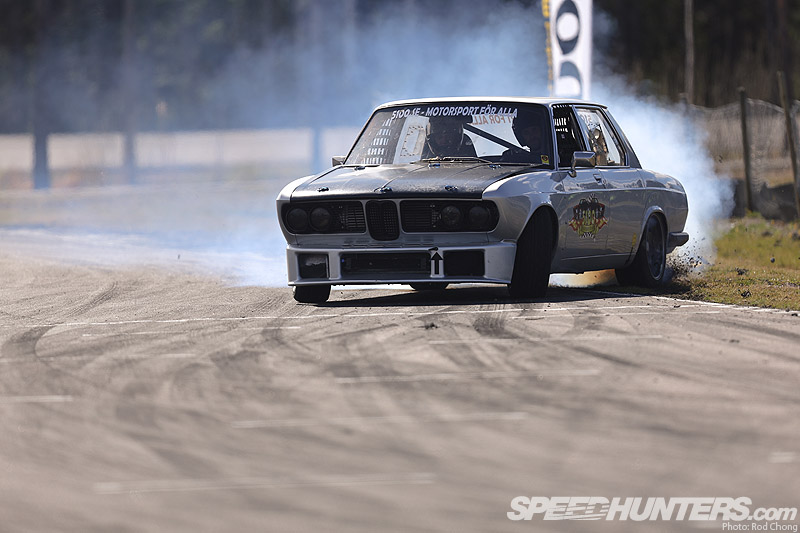 The final Swedish surprise of the day came when Jonas Björk's BMW E3 sedan hit the track, dirt dropping and all. I just stood there transfixed as the car was expertly handled to the very edges of the track. Just think to yourself: this is a 35-40 year old chassis, much older than the earliest AE86s and the aging S13s. And yet here it was destroying tires on a grassroots drift track, just outside Stockholm, Sweden.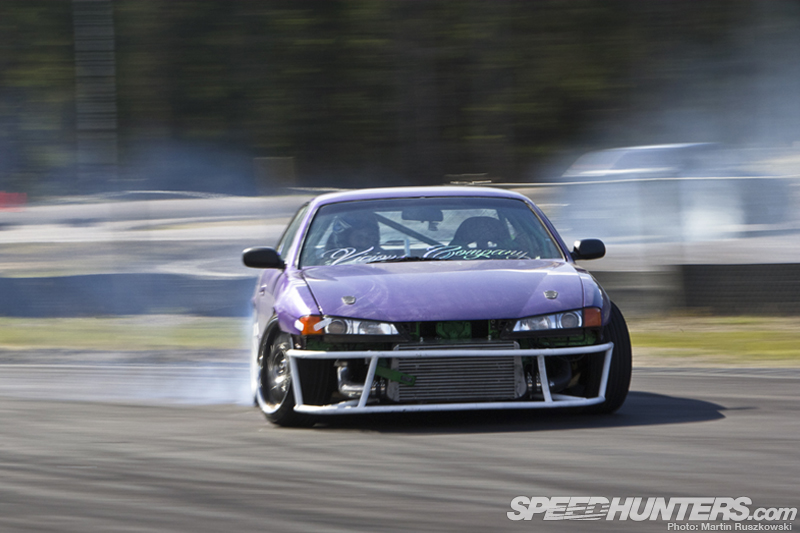 My grin was now stretching from ear to ear. For the first time in my Speedhunting life, I was being introduced to a local car scene that I absolutely want to be a part of. Yes we've all seen the madness of the Gatebil events, but from what I can see, all sides of the Scandinavian scene, right down to these small grassroots events, have the same core principles of madness, precision and creativity in equal measures.
And it's all here, right on my doorstep.
:Rod Chong
Twitter: @rodbotchong
Instagram: @speedhunters_rod
Additional photos by Martin Ruszkowski
More articles by Rod Chong on Speedhunters
More Swedish Car Culture stories