It's been a couple of weeks since we last shared a traditional #IAMTHESPEEDHUNTER round-up. We've been dealing with special themes recently, along with the cell phone only collection last week, but I've been really looking forward to this post. Amongst the hundreds of weekly submissions coming through, most of which are for our Black & White theme, I've been seeing glimpses of some amazing photography. Now, it's time to finally share them…
(Above) Lisandro submitted a couple of very cool tracking shots of this Celica, but this was by far my favourite. How menacing does the car look amongst regular traffic? The framing of the car is key to this, along with vignetting and the time of day it was taken.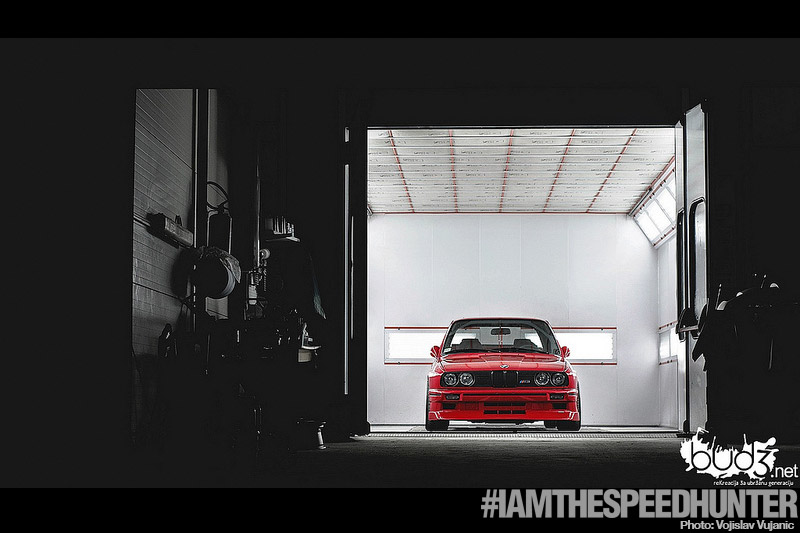 Vojislav has quite cleverly used this paint booth to light and frame the E30 M3 in front of his lens. By stepping back and switching off any other light sources outside the booth, he has created a striking image.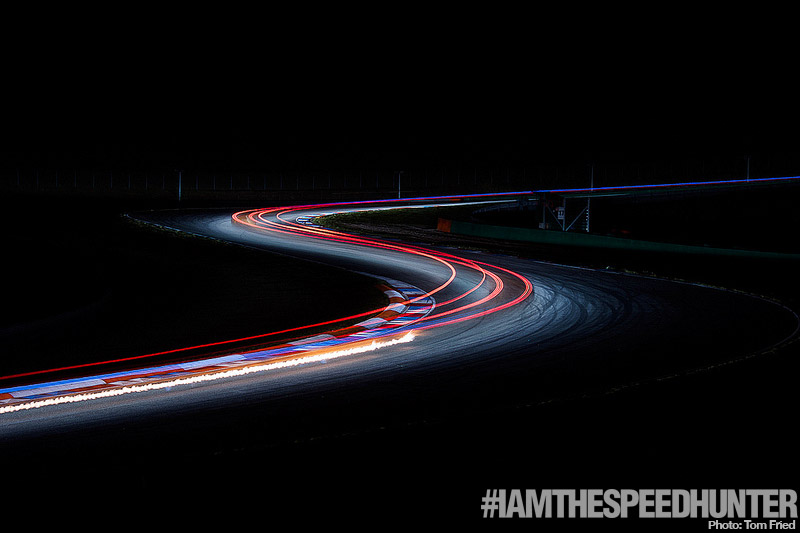 A long exposure during a night race always produces strong images. The trail from the – presumably – flaming exhaust just adds an extra element of interest to the photograph.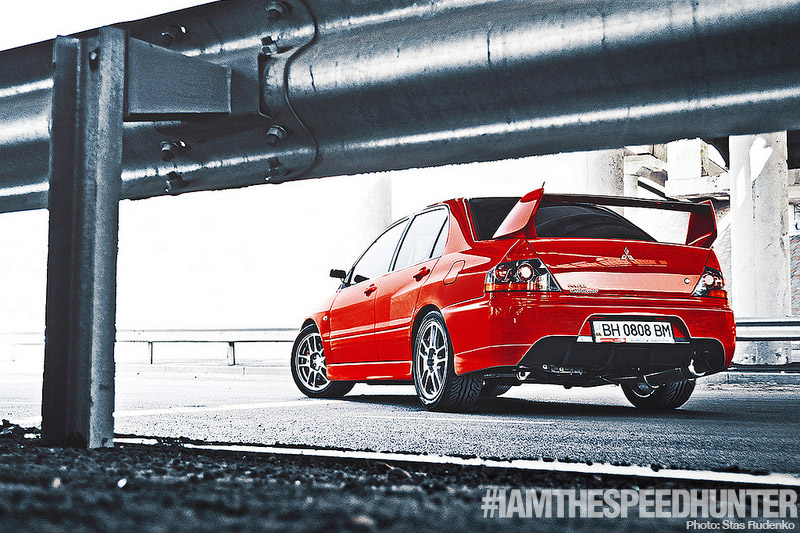 Stas submitted several super clean images to our Flickr page, but this was a personal favourite. I am a sucker for cars framed with foreground objects, but there are also the contrasting red/blue colours too.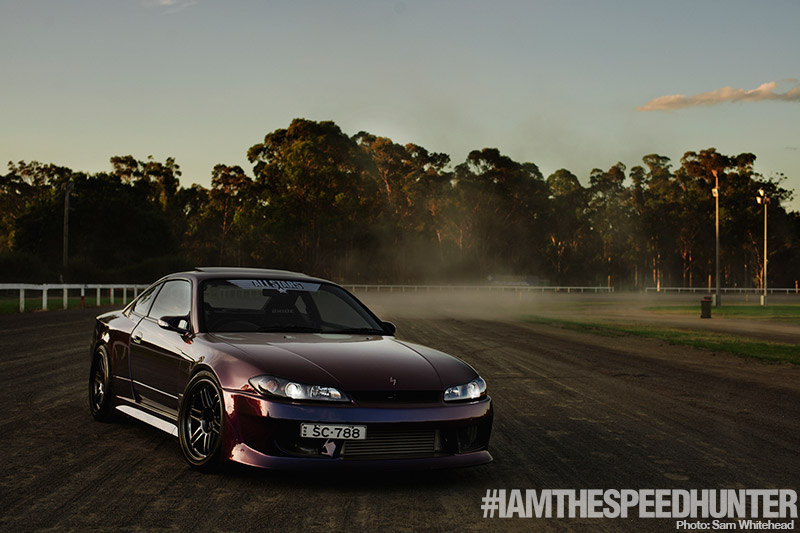 You just cannot get better than that gorgeous light the sun offers as it sits around the horizon. It looks like he's used a circular polariser too, which reduces the reflections on the bonnet and windscreen.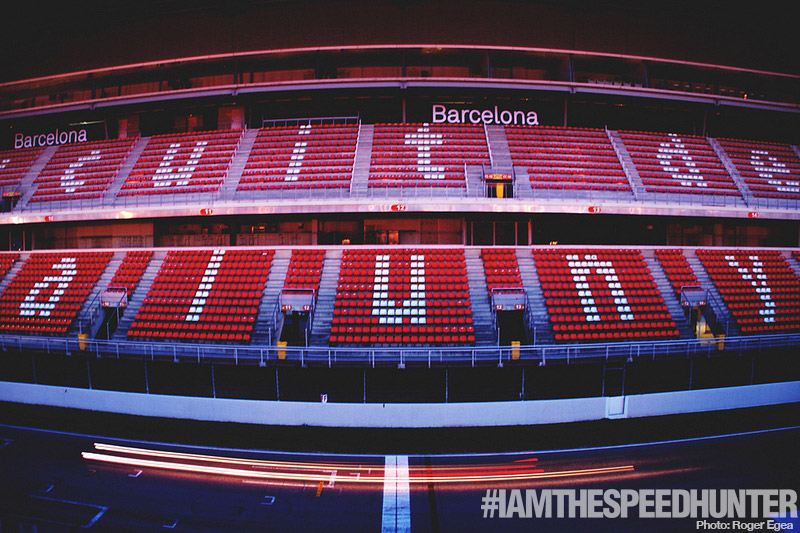 This super wide and long exposure shot from Roger is an interesting take on the start/finish line shot.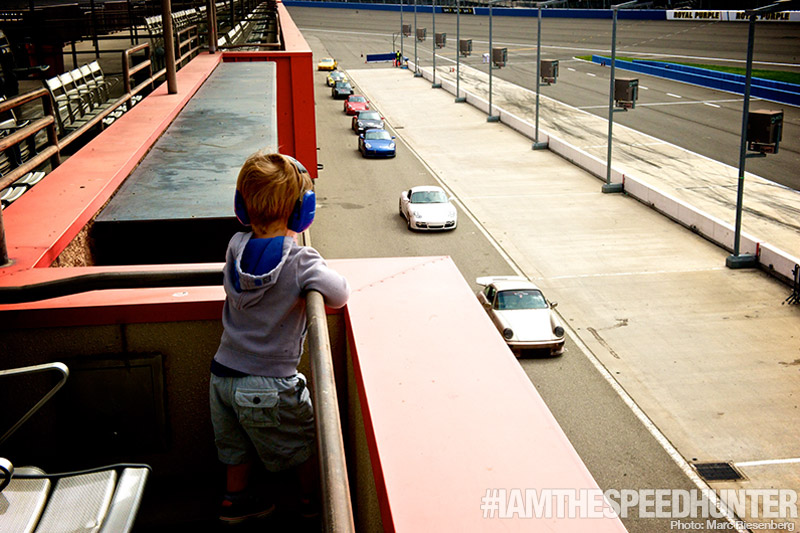 This is a perfectly captured moment by Marc of his son watching some 911s pass by beneath them. It's a scene that doesn't require anything except to be framed and clicked.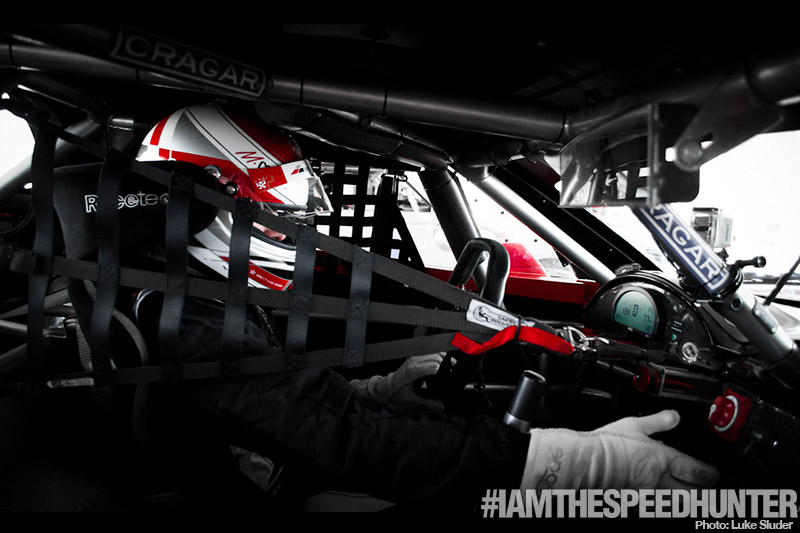 I really like this cockpit shot by Luke Sluder. He's done a great job balancing the shadows and highlights, whilst the strong reds add to the image too.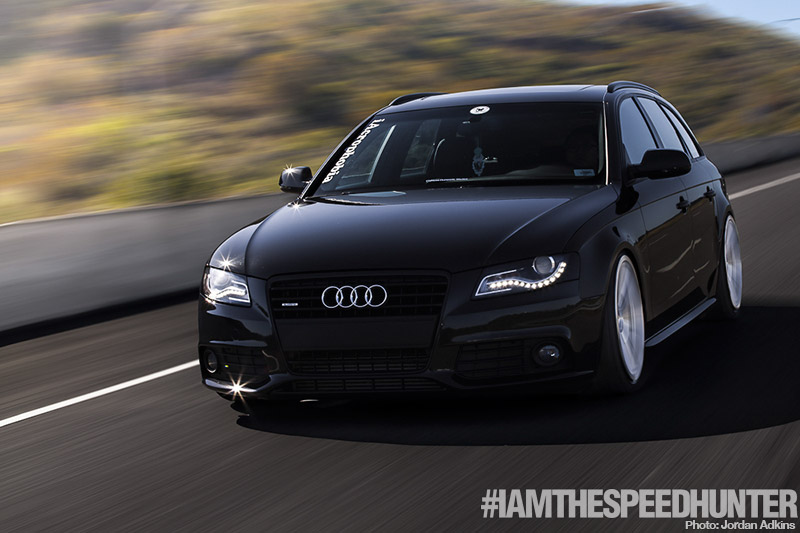 Last year's #IAMTHESPEEDHUNTER award winner is back with this killer rolling shot of an Audi Avant. Black cars can be quite difficult to photograph (especially with regards to getting the exposure nailed) but Jordan makes it look too easy.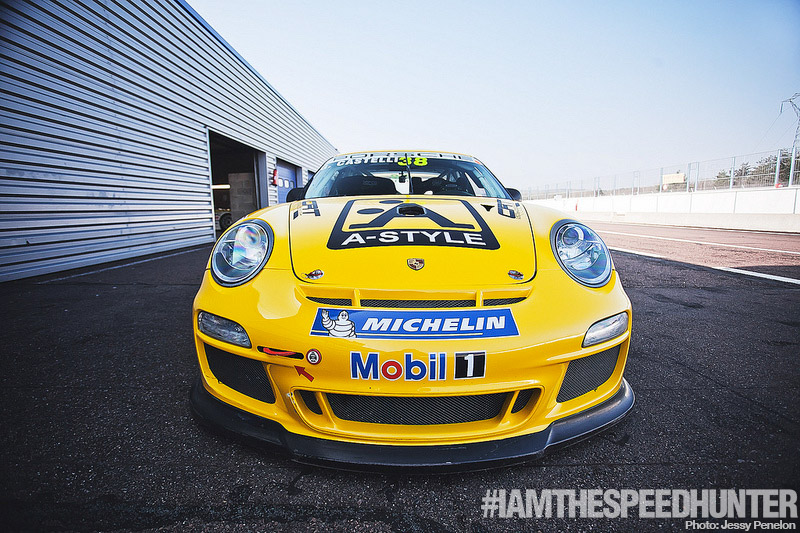 This is masterful colour control by Jessy. How great does that yellow look?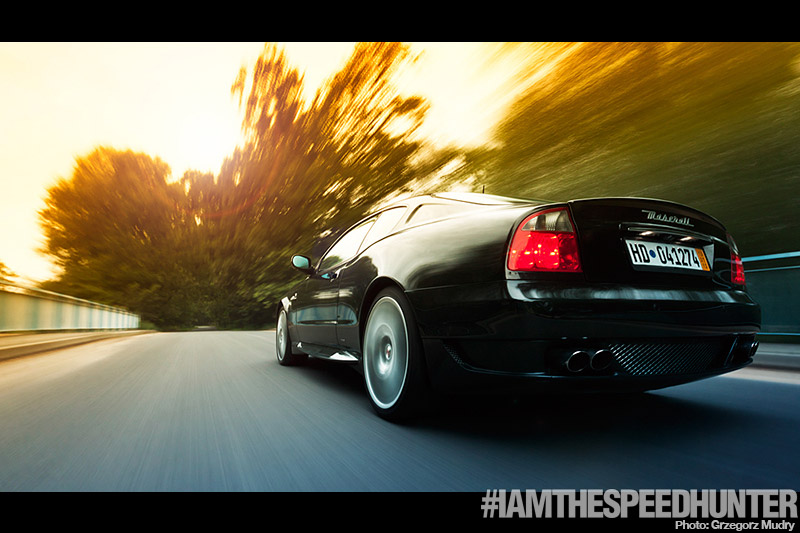 We don't get a whole heap of rig shots submitted, but I'm delighted that Grzegorz sent this one in. Nice point of view, the car isn't too distorted (which can happen when the rig is too short and you're forced to use a super wide angle) and the colours are excellent.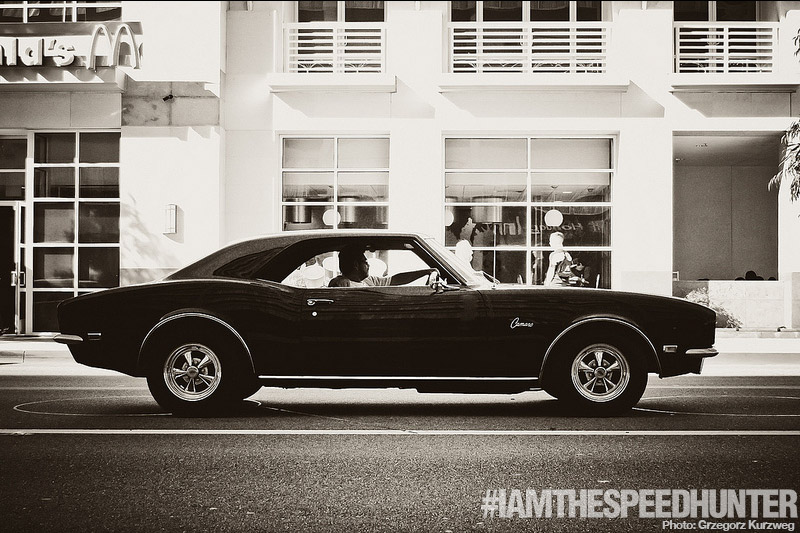 A different Grzegorz this time, with a completely different type of shot but a beauty all the same. You can see it already printed in a fine art book on American automobiles. Brilliant.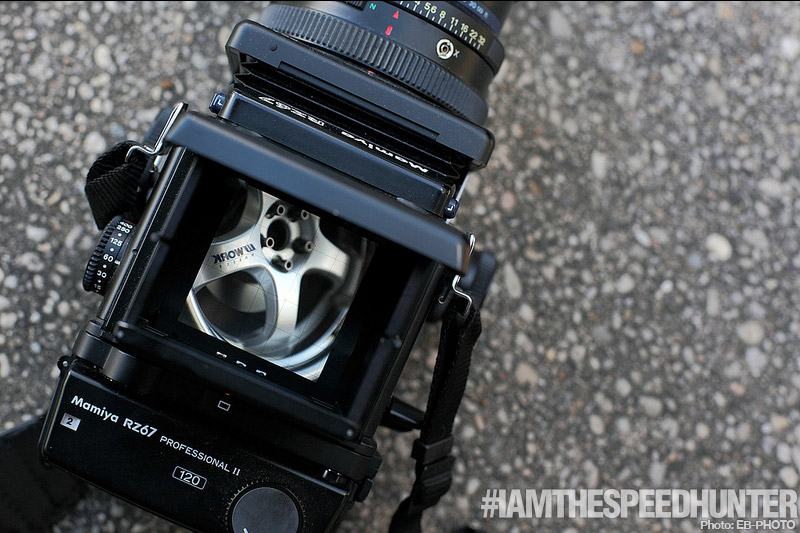 The elusively named EB-Photo on Flickr submitted this interesting photograph to our group pool.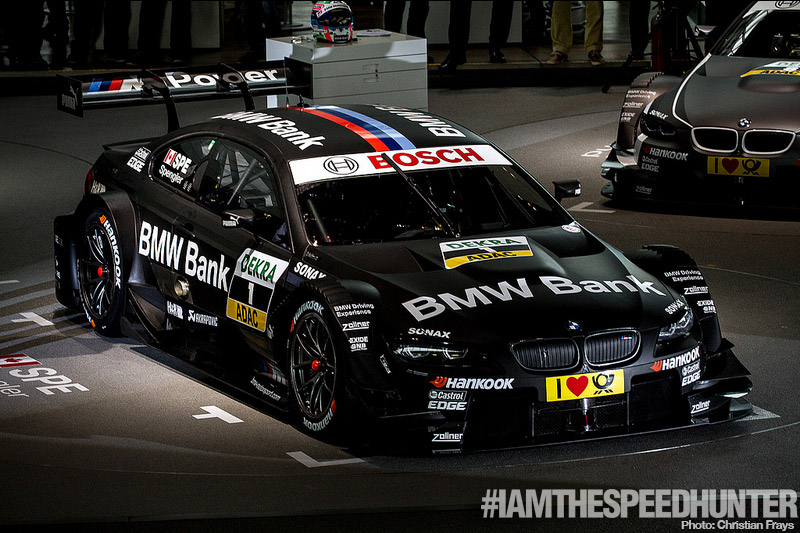 If I've said it once I've said it a thousand times, but car shows are the worst locations to get great shots. Christian has however decided to buck that theory and deliver this.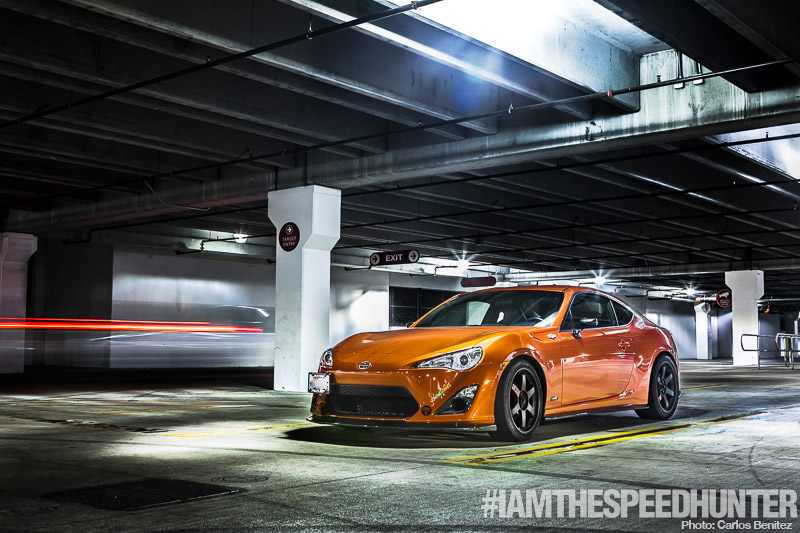 We're going to wrap things up this week with this jaw-dropping FR-S image by Carlos Benitez. There are so many interesting elements here that all work in harmony, not to mention the incredible depth in the paint work.
I'll be back next week with another round-up and another special theme reveal.
Safe shooting!
Twitter: @PaddyMcGrathSH
Instagram: speedhunters_paddy
About #IAMTHESPEEDHUNTER
We created #IAMTHESPEEDHUNTER to allow you the opportunity to share your skills and car culture experiences from around the globe with the rest of the Speedhunters audience.
How do you get involved? It's simple…
Flickr - Join our #IAMTHESPEEDHUNTER Flickr Group and share your favourite photos with us and others.
Instagram – Follow us on Instagram at @TheSpeedhunters and tag your own car culture images with #IAMTHESPEEDHUNTER
Twitter – Follow us on Twitter at @SPEEDHUNTERS and share your tweets with the #IAMTHESPEEDHUNTER hashtag.
Tumblr – Visit our Tumblr page to view the latest #IAMTHESPEEDHUNTER tagged images.
E-Mail – If you've been to a cool event and captured some amazing images, be sure to e-mail them to us on iamthespeedhunter@dev.speedhunters.com and tell us a little bit about the event. The images need to be a minimum of 800×533 pixels.
Have you submitted already but yet been featured? Here are some tips to help you…
DO – Submit your best work, regardless of when it was taken.
DO – Take your time shooting and consider each detail
DO – Try to submit each image no larger than 1000PX wide.
DON'T – Put a huge watermark on it. We'll make sure you're credited!
DON'T – Send us huge image files that kill our e-mail system!
日本のSpeedhunters読者にお知らせです。
Speedhuntersでは、週一回#IAMTHESPEEDHUNTERにて、読者の皆さんから寄せられたカーシーンの投稿写真を紹介しています。
投稿写真は、カーレース、カーショー、イベント等、車に関するものならなんでもOKです。
Speedhuntersで皆さんの撮ったカーシーンショットを世界中のファンに紹介して、あなたもSpeedhunters記者の仲間入りしましょう!
#IAMTHESPEEDHUNTERには、ツイッターかインスタグラムにて簡単に写真を投稿していただけます。
上記方法で写真を投稿する際は、写真に#IAMTHESPEEDHUNTERのハッシュタグを付けてください。
また、メールアドレスiamthespeedhunter@dev.speedhunters.comでも投稿受付しています。
写真は、800×533 ピクセル以上のJPGのフォーマットでお願いします。
上記サイズより小さい写真ですと、すばらしい写真でもサイトの写真サイズの関係上掲載できないことがありますのでお気をつけください。
投稿された写真は世界中のSpeedhunters読者とシェアされますので、あなたのベストショット写真を投稿してくださいね!
また、写真に併せてどういった写真なのか、どこで撮られた写真なのかの説明と投稿者様のお名前を明記の上投稿お願いします。
皆さんからの投稿お待ちしています!