It's right back at Daikoku PA now for a final look at the other day's supercar gathering. During the few hours that I was there I literally never stopped walking around, because as cars left, more kept coming in. By around lunch time the lot was so full that a many were forced to park along the access roads. It's only at the 7's Day in July that I've seen a turnout like this!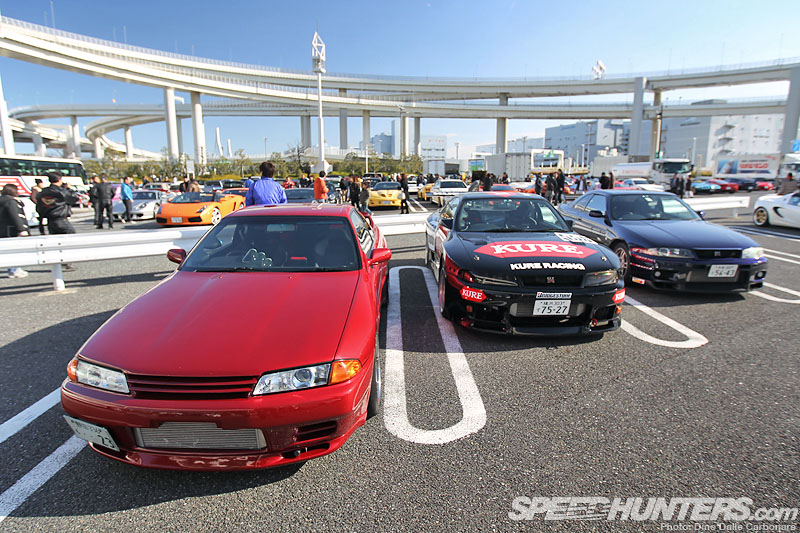 I was beginning to get worried that no Skyline GT-Rs would show but, but eventually a few cars did roll in, giving a much needed JDM balance to the vastness of exotics that were spread around! The Kure-replica wide body BCNR33 is a car we have already seen at the R's Meeting back in fall last year, and sitting next to the dark blue stock san-san it looked even wider! JGTC racer for the road!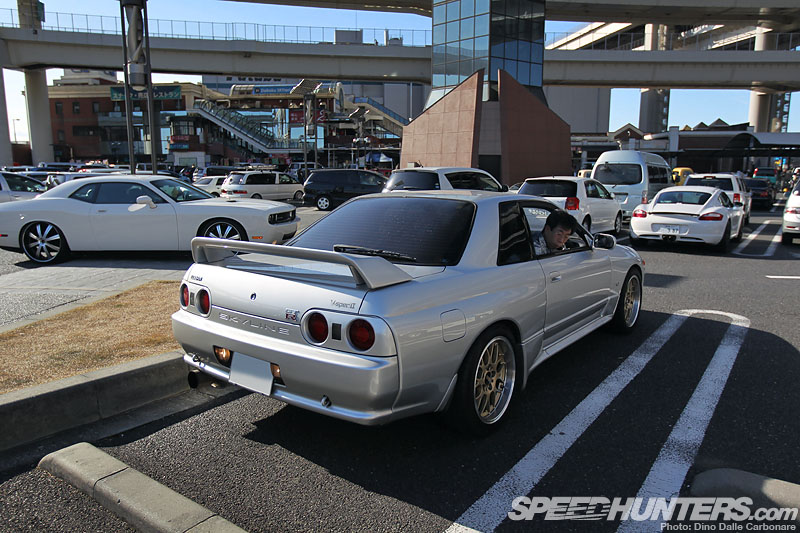 I have a deep love for light silver BNR32 V-SpecIIs, it is without a doubt the perfect san-ni. Great to see the owner has obviously taken great care of this awesome R.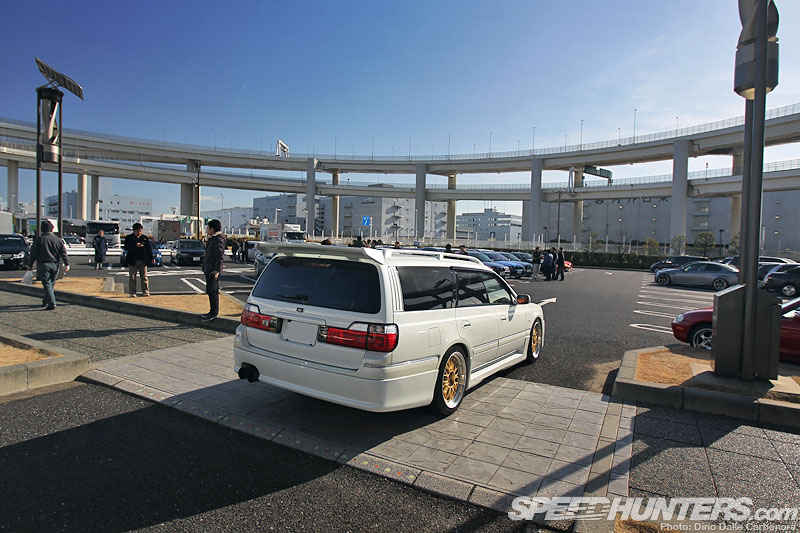 More Stageas kept arriving…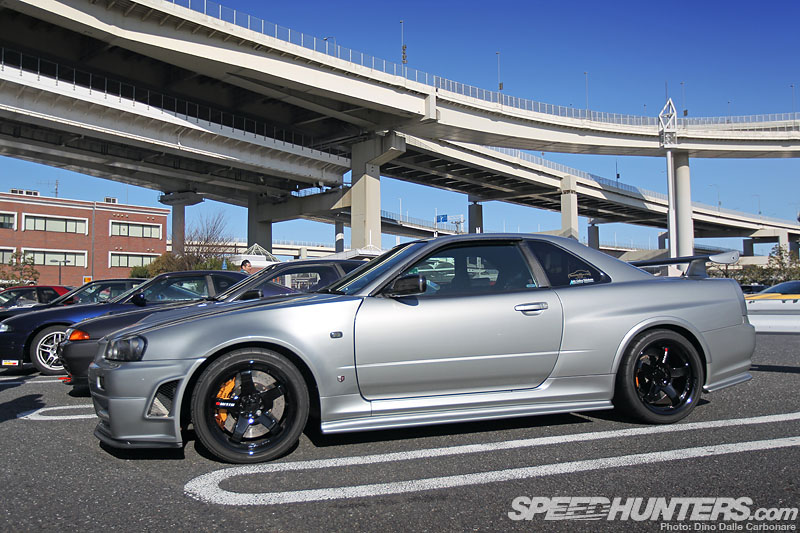 …but it was this Auto Gallery Yokohama built Z-tune replica that I ended up following right up to where its owner decided to park it. I immediately noticed it was running R35 Brembo brakes all round, and I needed to get a closer look.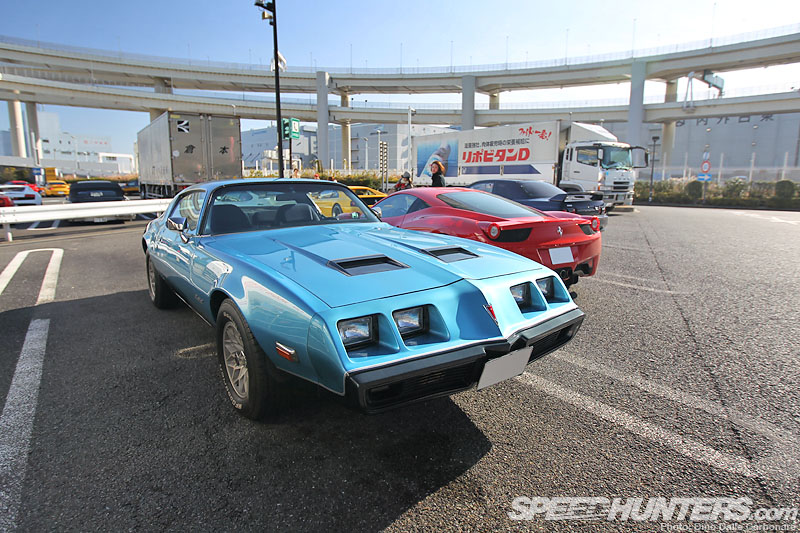 After seeing a cool gold Trans-am at the Mooneyes Hot Rod & Custom show last month I have been noticing more of these cars around Tokyo and it was great to see one actually showed up to the meet, parked right next to a brand new Ferrari 458 Italia.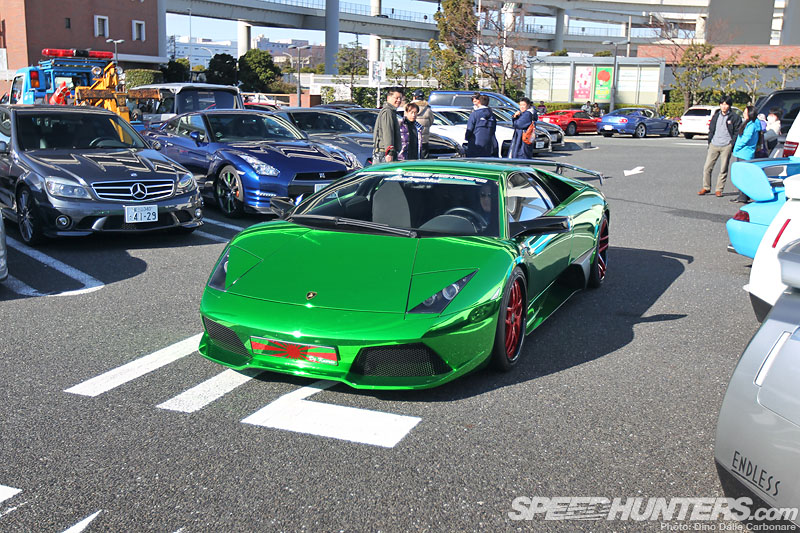 Now that's different!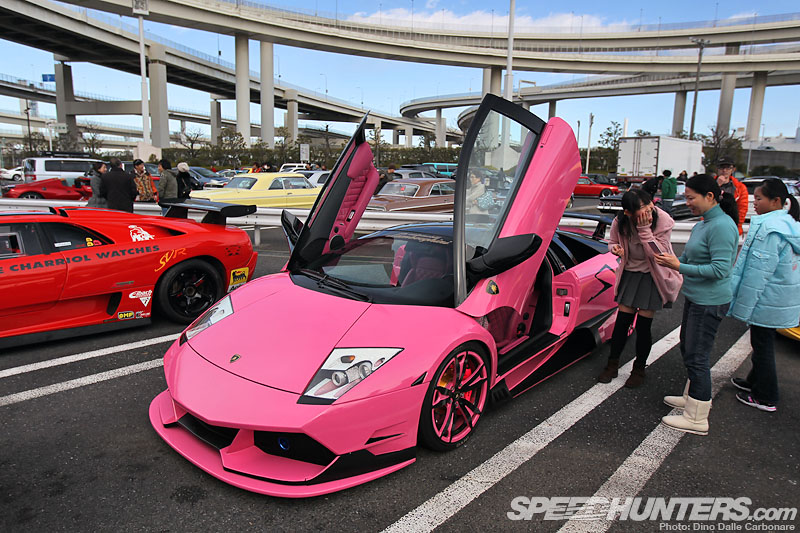 It never fails to surprise me (for lack of a better word – need to be PC and all) how extreme Japanese supercar owners manage to go at times. It's all about standing out I'm sure. Let's leave it at that shall we.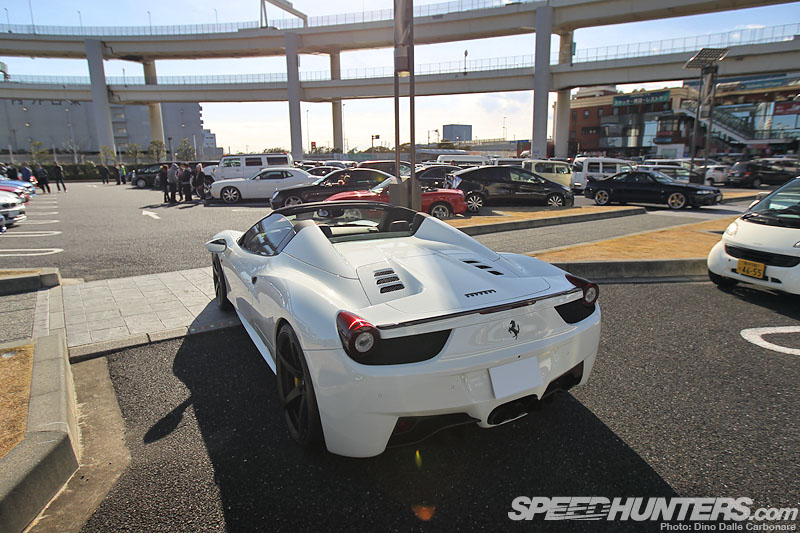 This "plain" white 458 Spider should help your retinas recover from the shocking colors I just made you endure.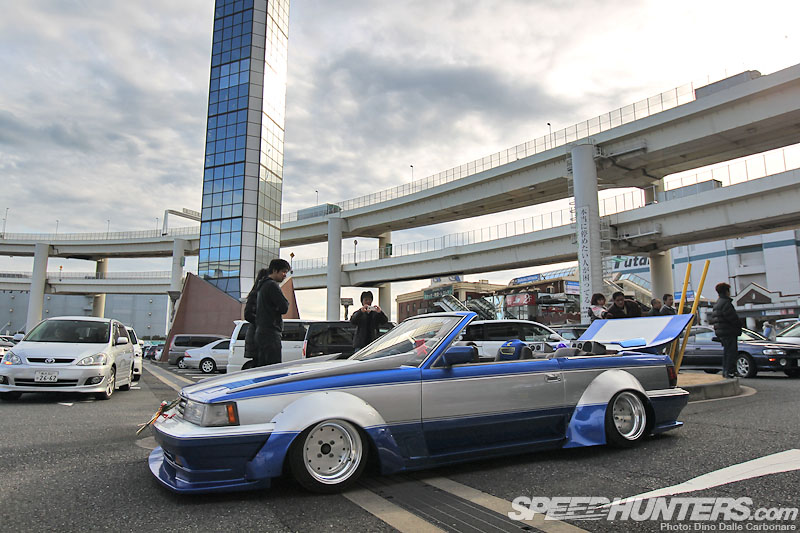 The bosozoku never seem to miss a meeting these days. But while they usually just show up in hoards of bikes…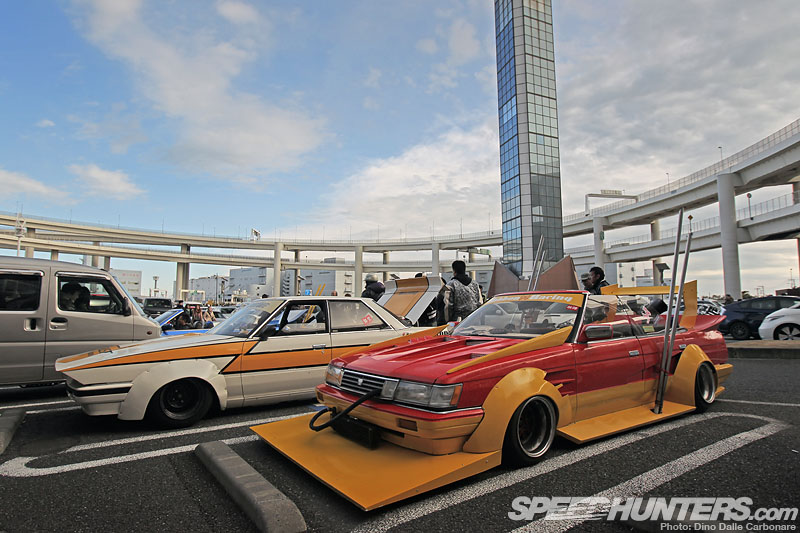 …at least there were some cars to check out this time round too. You couldn't get more Japanese if you wanted to!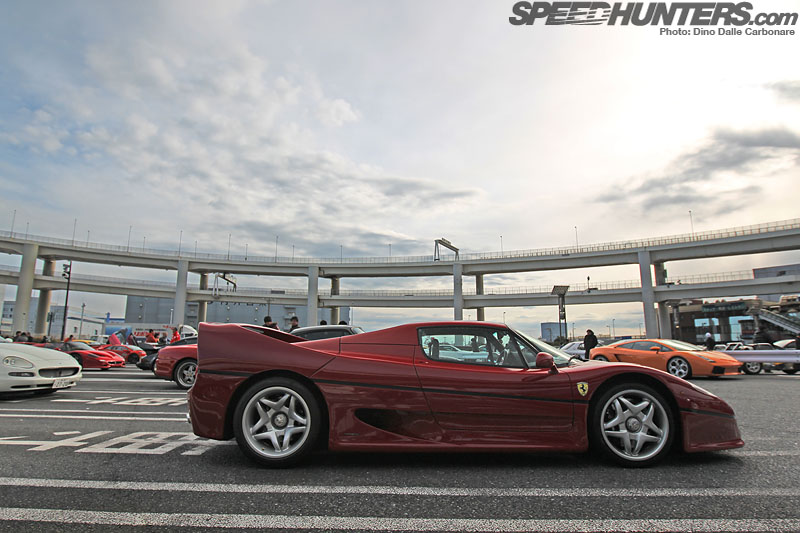 We all know that Japan is a place where a lot of the best cars in the world end up, be it modern or classics. On a regular basis, on the streets of the capital you can see all sorts of rarities…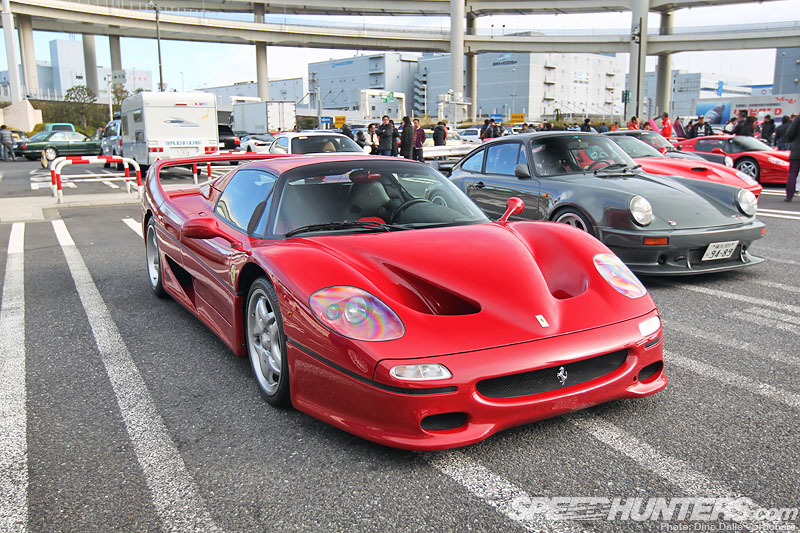 …so running across a Ferrari F50 at this meet was almost "normal." But along with the white car that we saw yesterday three others showed up, this completely stock dark red example…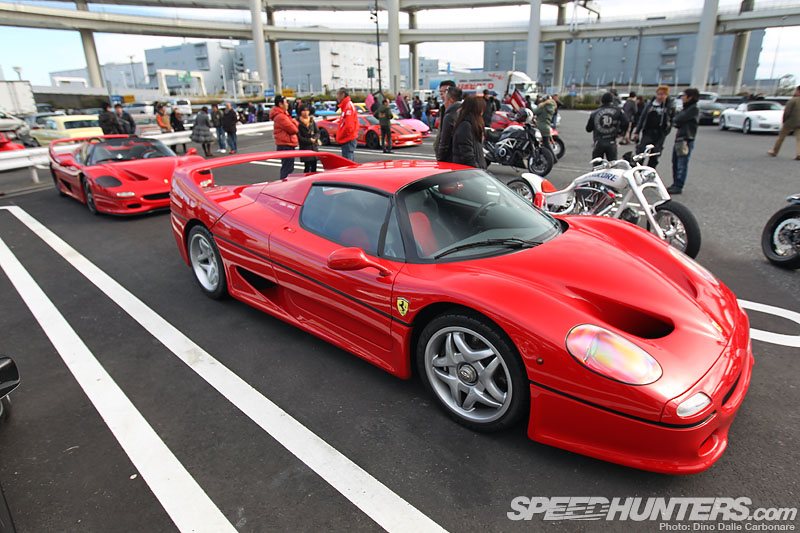 …along with 2 more lighter red ones! That's almost crazy even for Japan.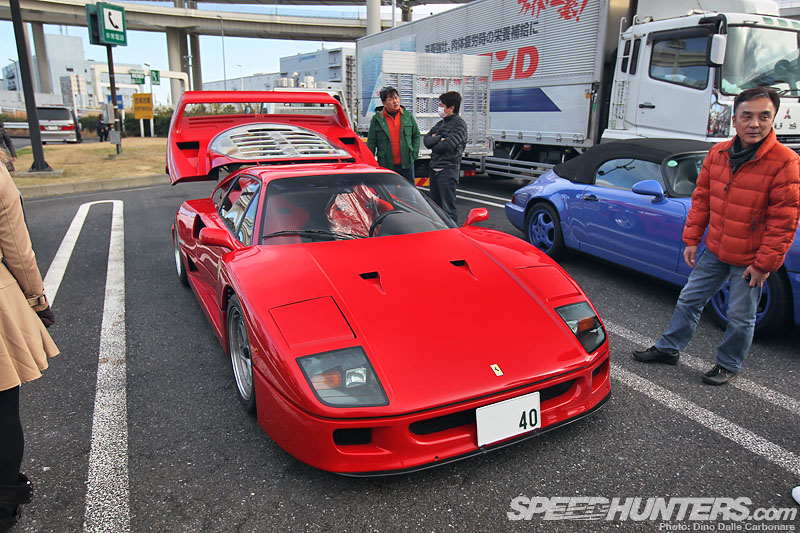 But if you have been reading my ramblings on here over the years you will all know that my heart will always belong to this particular car. Once an F40 shows up at a meet like this, it is officially complete. No matter what else rolls in it will be totally overlooked! I am exaggerating of course but what the hell, there is some truth to it.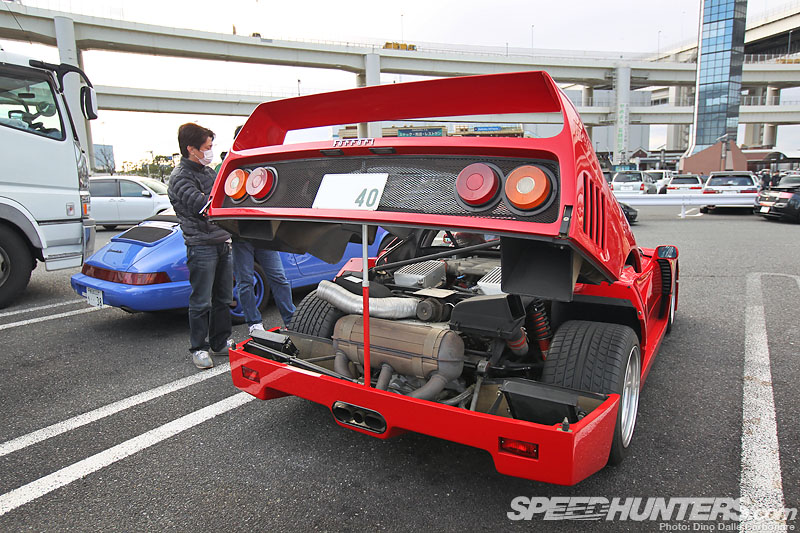 Curiously enough for a Japan-based F40 it is very rare that the exhaust system has been left stock. The owner wasn't too happy that I was taking pictures so I had to apologetically step away from his pride and joy…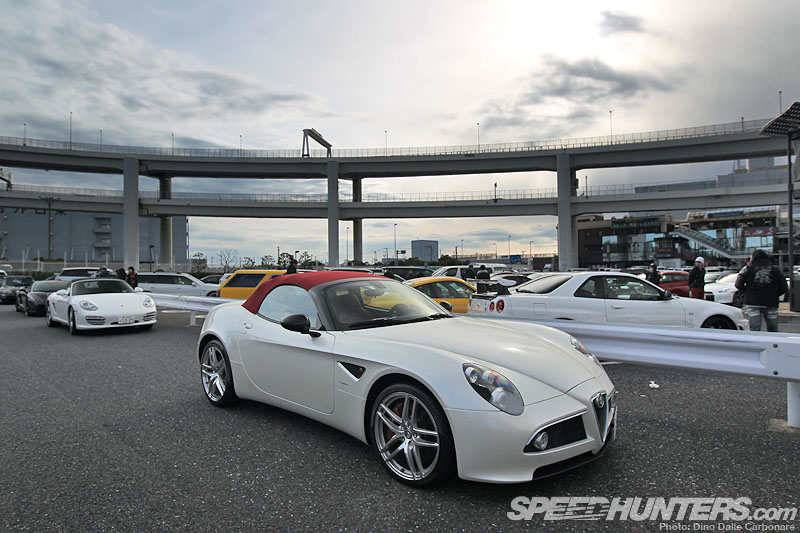 …and focus my attention towards other Italian exotica that had arrived like this 8C spider, quite rare.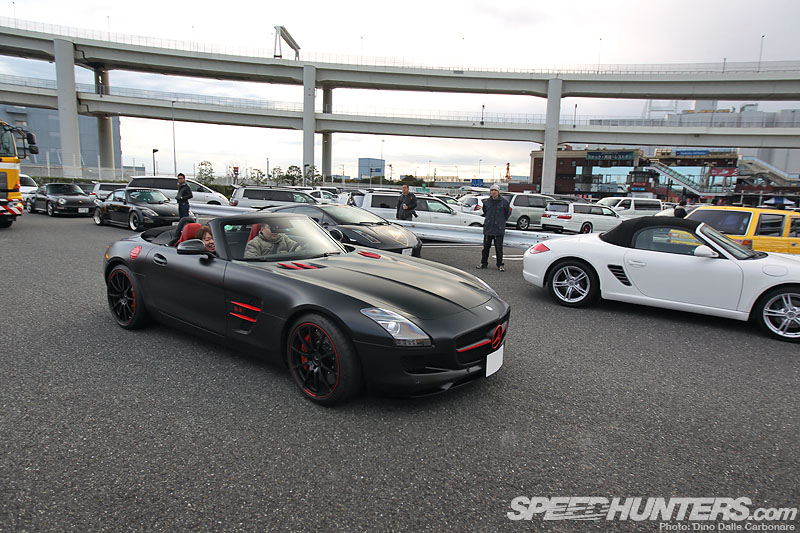 I thought this satin black SLS cabrio was the batmobile for a second!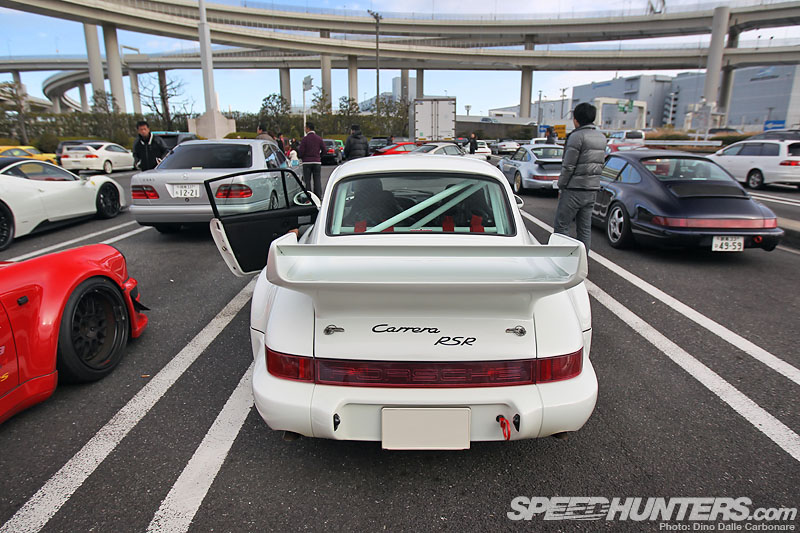 Now this is what I'm talking about. If you are going to go full out, you might as well register a race car and drive it on the street like the owner of this 964 RSR has done.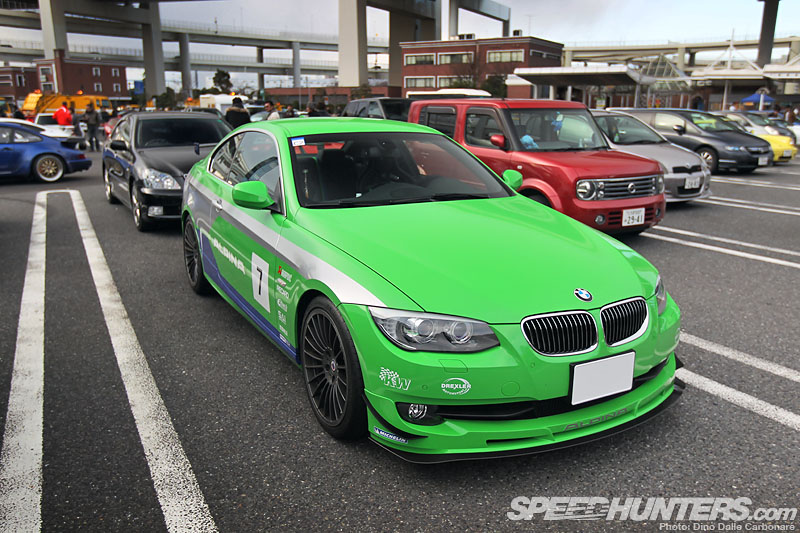 When I spotlighted the Alpina B3 GT3 at the Tokyo Motorshow in 2011 I was under the impression these cars were supposed to be rare. Only 33 were imported to Japan but I keep seeing them around the city! It's probably the same guy driving around every day!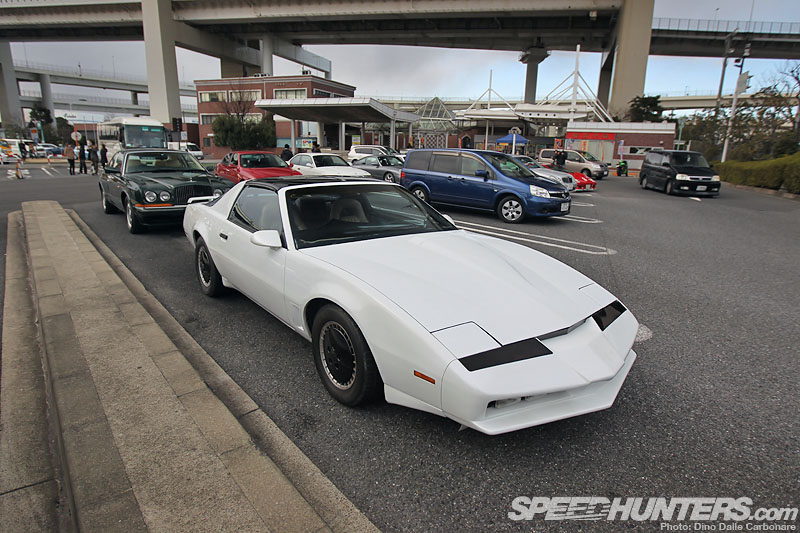 This is what Michael Knight would have driven in the eighties had he come over to Japan. This is KITT JDM version in obligatory white! But jokes aside this Pontiac Trans-Am was in excellent condition and certainly brought back many childhood memories of that cool show.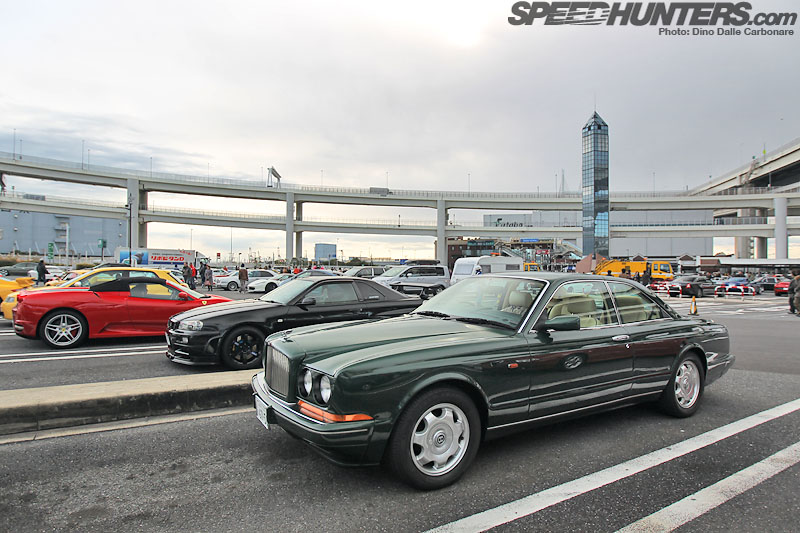 We saw a Daimler Double Six in yesterday's post but there was plenty of other classic British metal present like this heavyweight coupe from Bentley, the Continental T…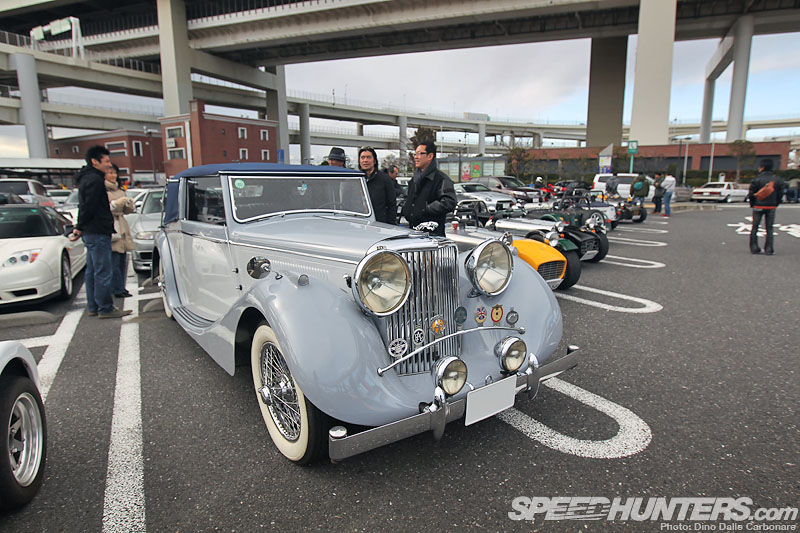 …this beautifully restored 1948 Jaguar  Mark IV Drophead Coupe…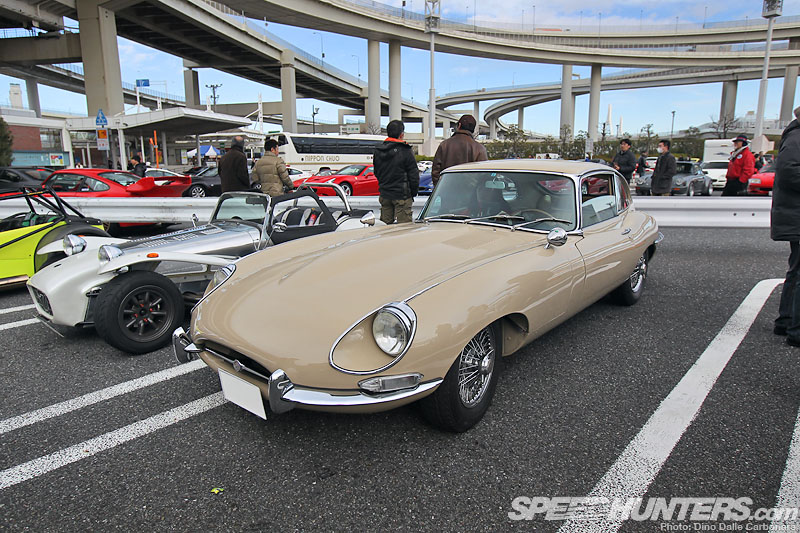 …and a stunning E-Type.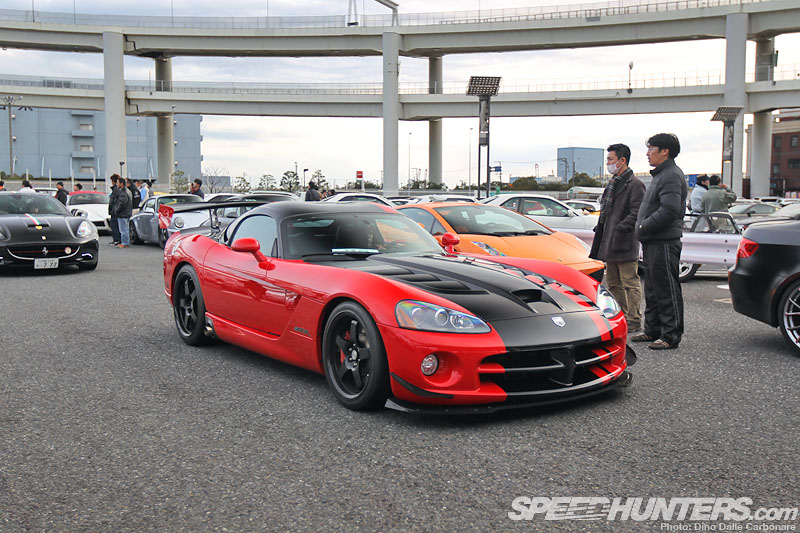 Even a Viper stopped by for a quick look, but shot off immediately, its V10 screaming as it climbed the long spiraling access roads that bring you back up onto the Yokohama Bay Bridge.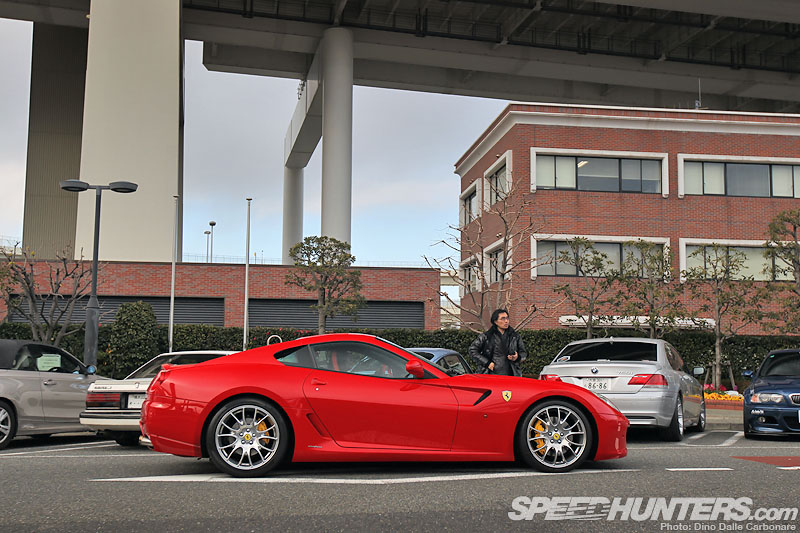 In isolation the 599 is still a stunner, but in comparison to the new F12 Berlinetta…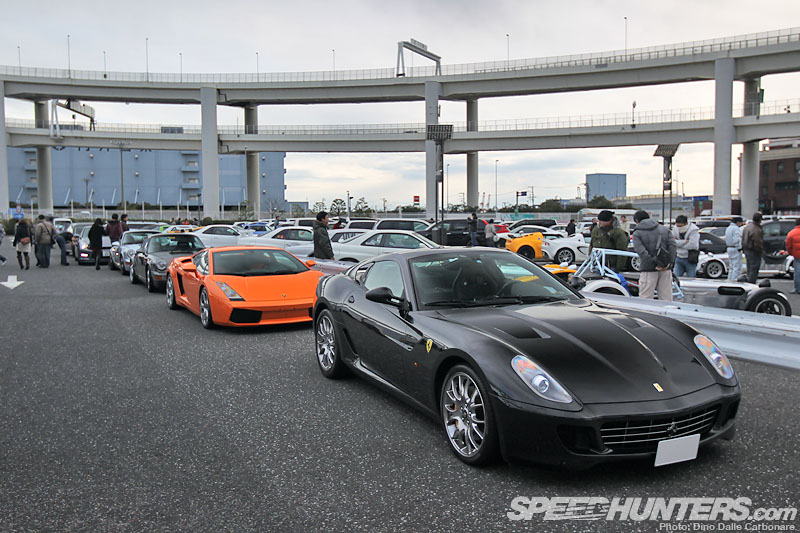 …it is really beginning to show its age. I have yet to see one in Japan however, but I'm sure once deliveries start it will become a common sight.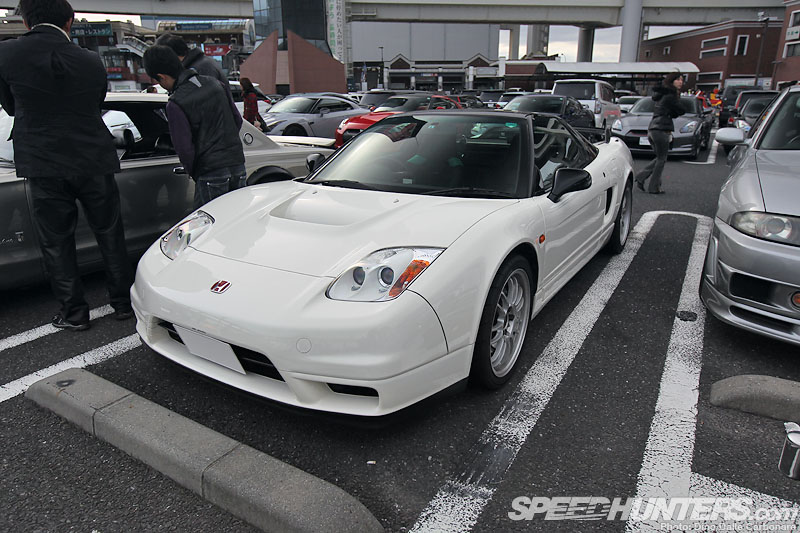 The NSX-R however, is a car that will never age. It will always remain one of the best, most finely balanced sports cars the Japanese ever produced and it saddens me that Honda seems to have forgotten how good it is at making proper drivers cars…and by this I don't mean ones boosted by electrical motors.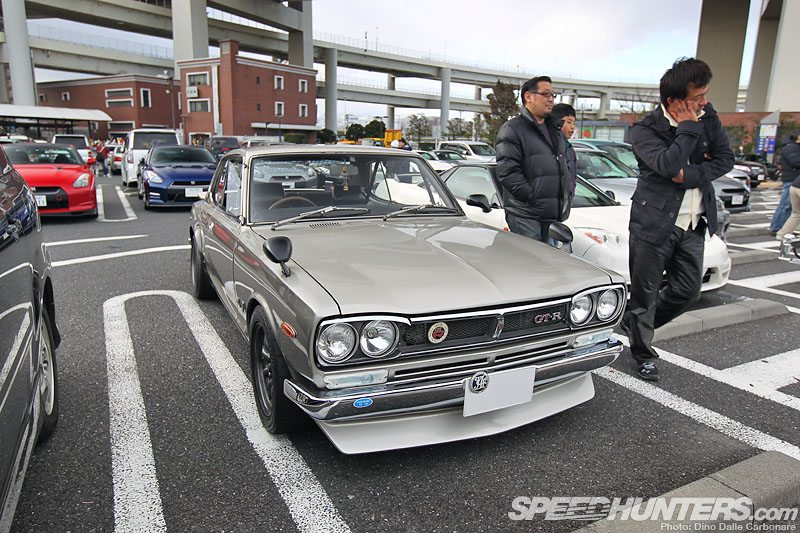 Next to the NSX-R was this Hakosuka…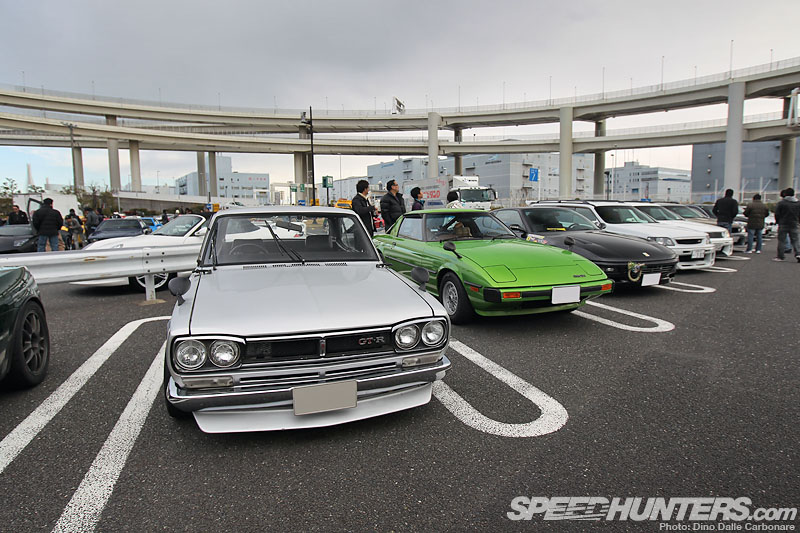 …one of two that showed up to kick off the year in style.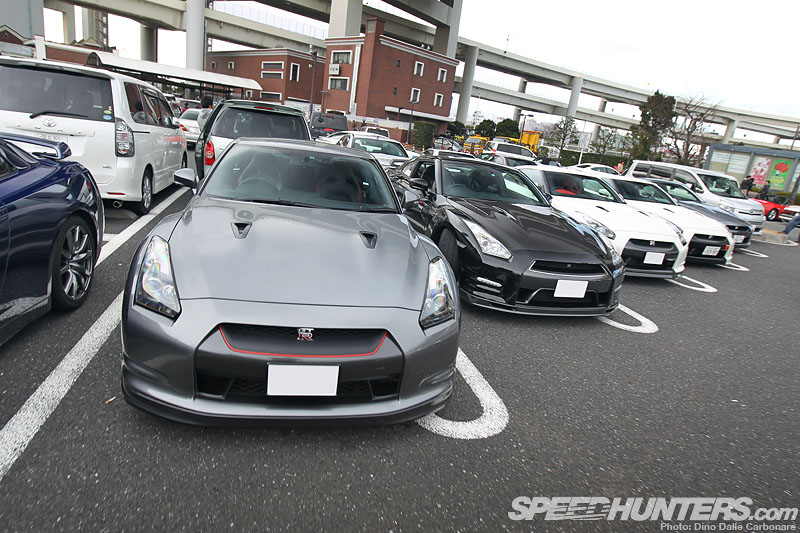 The R35 Club members did a good job of appropriating spots as cars left, creating quite a nice long line up of rides. I drove the black car pictured above to the gathering, a very special example with an extremely special motor that left me speechless on the drive down from Tokyo. I just hope the owner will allow me to feature it one of these days.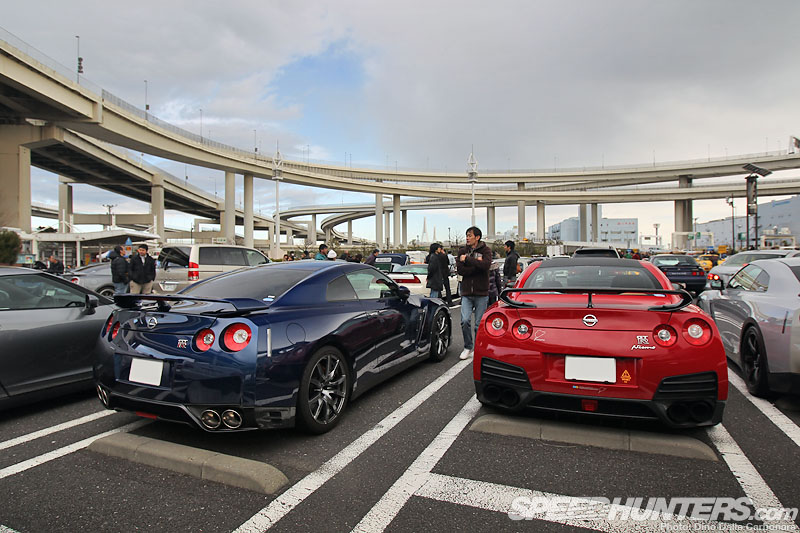 More san-gos…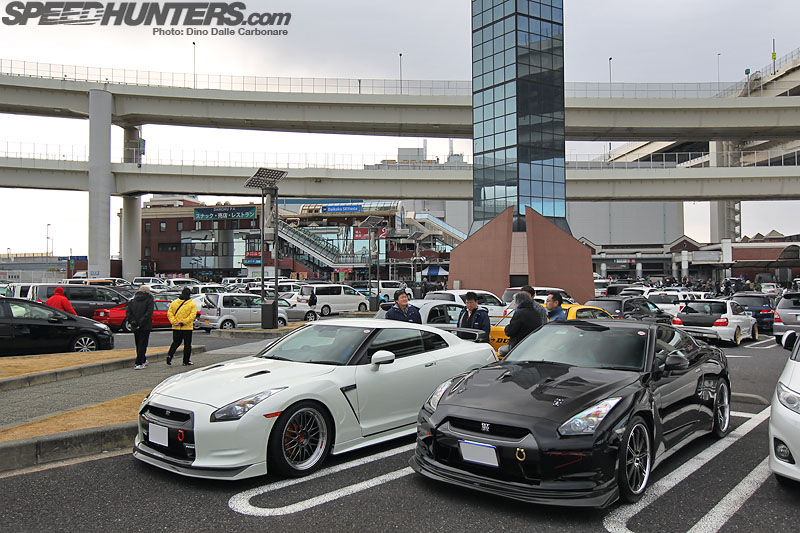 …sporting a wide variation of dress up parts.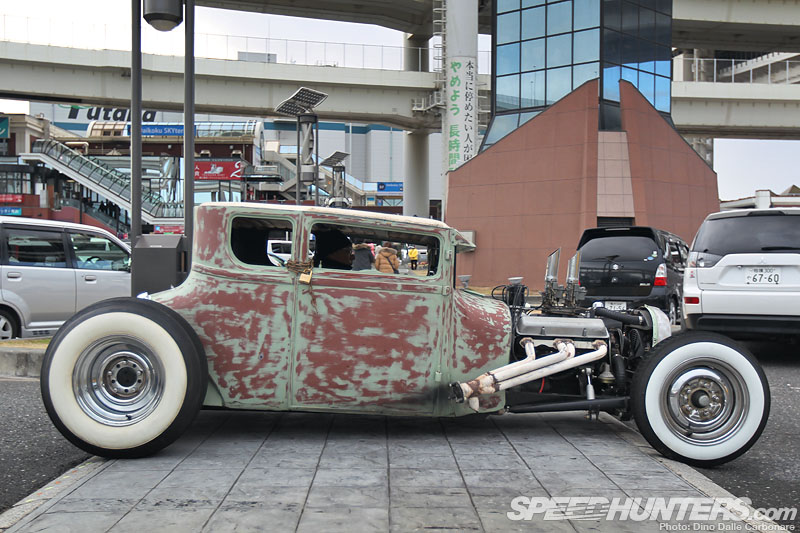 So along with all the exotics, low-riders, zokusha, various vintage cars the only thing that was really missing was a hot rod or two…which began to arrive just as I was about to leave.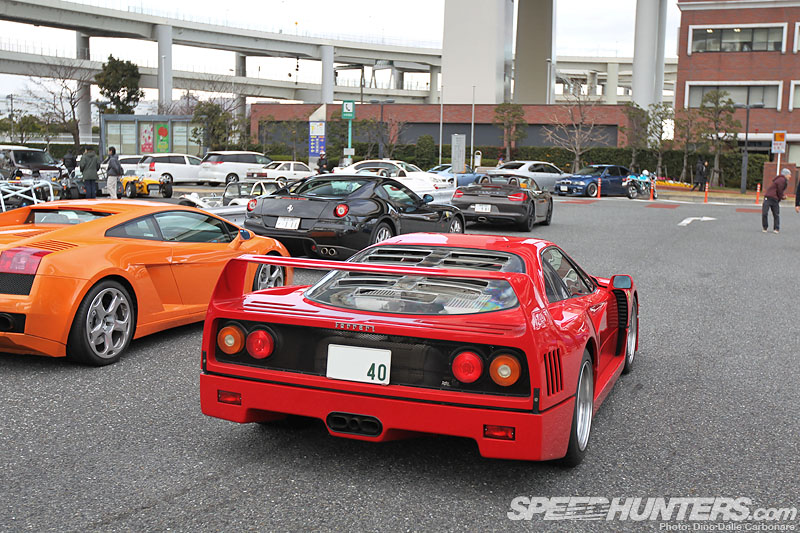 Japan continues to amaze. What a great start to 2013!
-Dino Dalle Carbonare