It's not often that I go to Daikoku PA during daytime, but a couple of days ago I made an exception. I'd heard that a lot of supercars and various car clubs would be holding a meeting across a series of parking areas, starting off at Tsuzuki in Yokohama and eventually ending up at the famed Daikoku. Seeing the whole country has been enjoying a few days off from the usual unrelenting work schedule…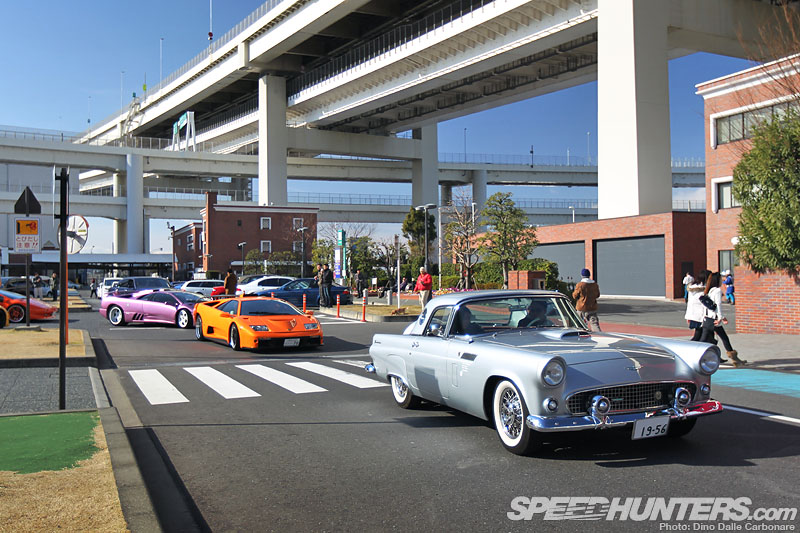 …I knew the turn out could potentially be impressive, and of course I was not disappointed.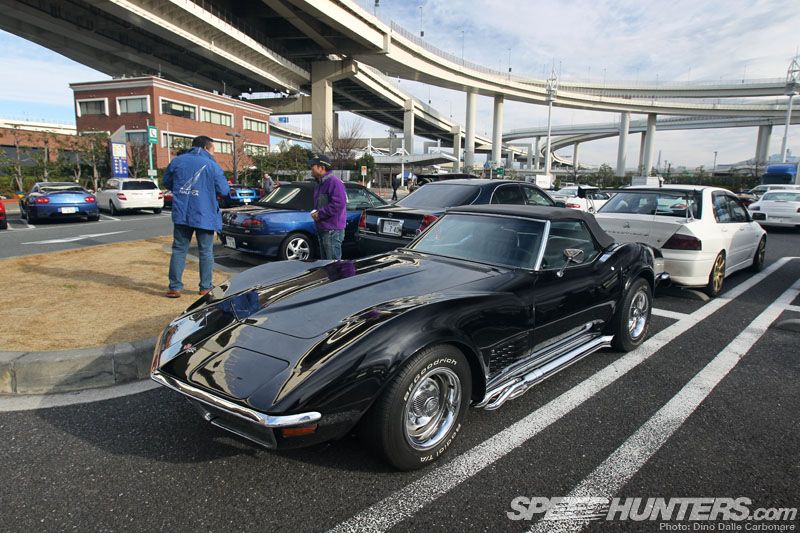 I thought my 9 am arrival was a little on the early side, but I was obviously mistaken because most of the spots were already taken up by a mouthwatering mix of cars. So not wanting to miss anything, I quickly selected a lens and began to walk around.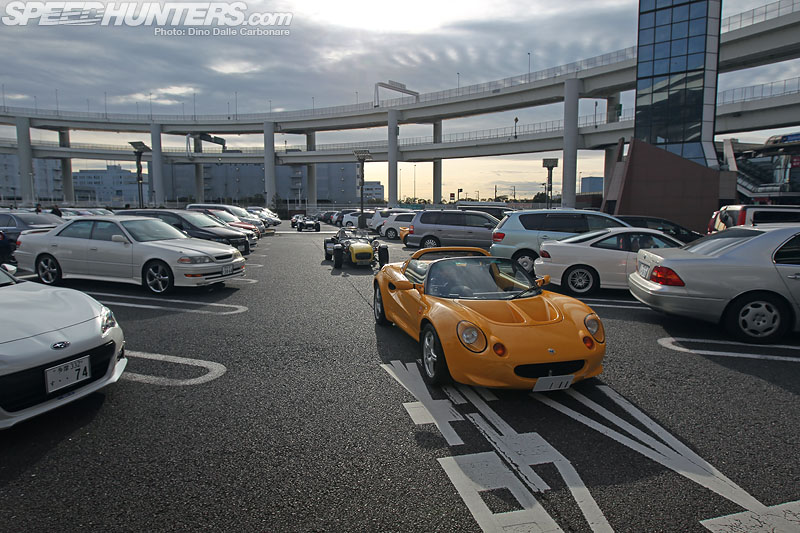 There was a steady steam of cars arriving every minute, some were also leaving seeing a lot of owners had come from far away and wanted to make the most of their day around Yokohama and Tokyo.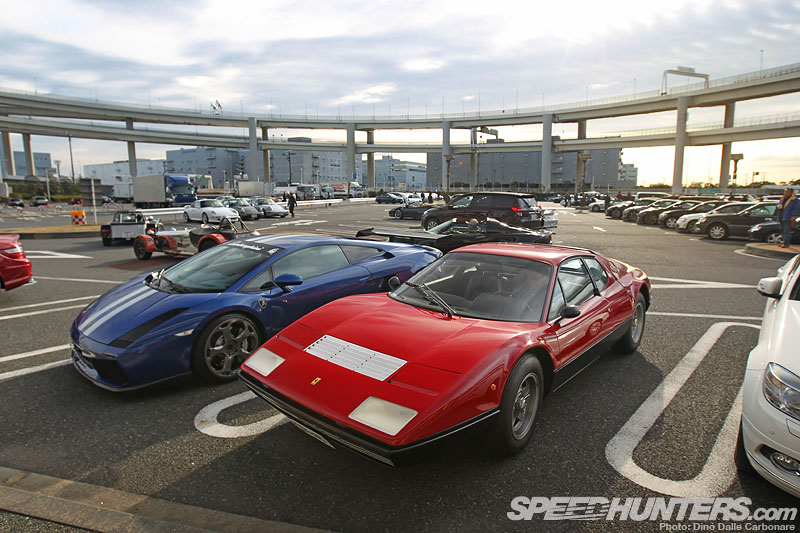 One of the first rides that grabbed my attention was this 365 GT4 BB…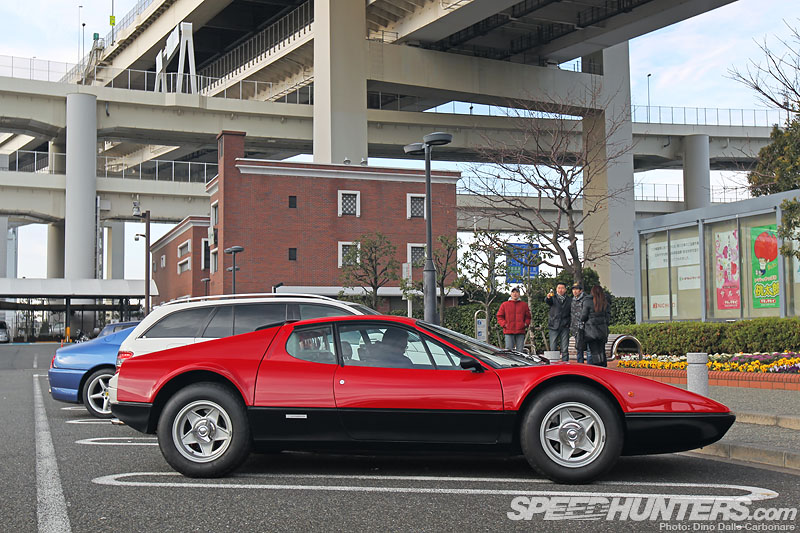 …the first ever Ferrari to be fitted with a flat-12 engine and looking like it just rolled off the production line.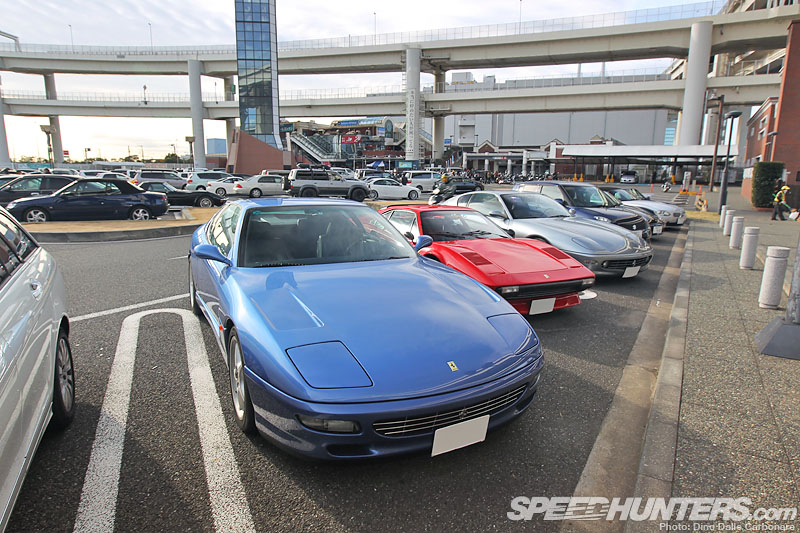 There were a bunch of other Ferraris a couple of cars down, like this pair of 456s, the 2+2 flagship from two generations back. The 456 is actually a bit of a bargain nowadays, easily picked up for decent money. Maintenance costs however are probably far from decently priced! The 328 in the center was also very nice but not quite as rare as the two heavyweights on each side.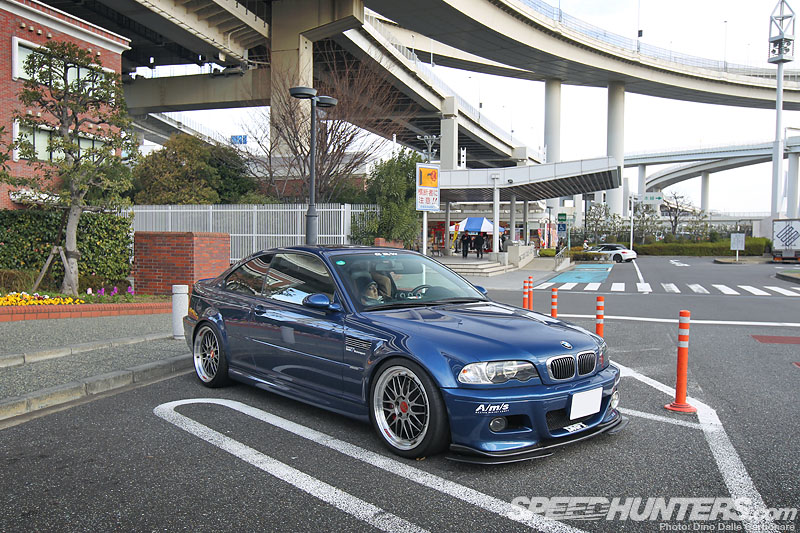 I have to say, the Japanese are masters of making BMW M3s look just right. This E46 on BBS rims is the perfect example.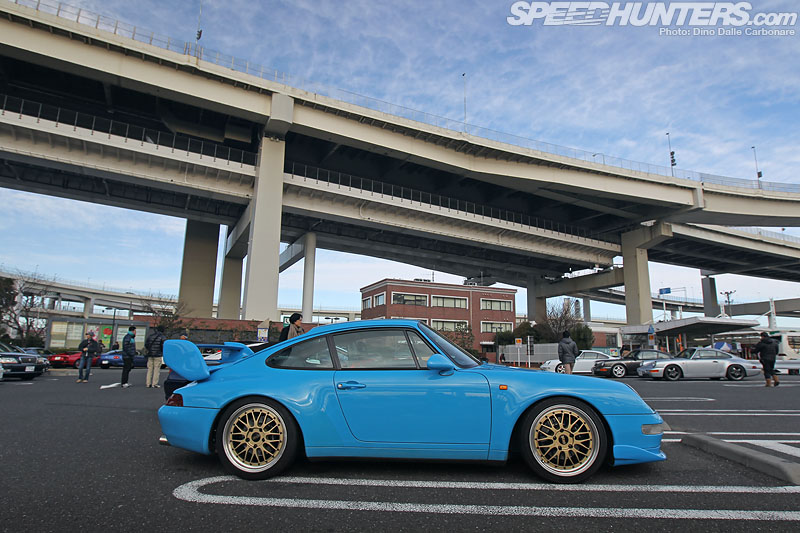 Carrera RS anyone?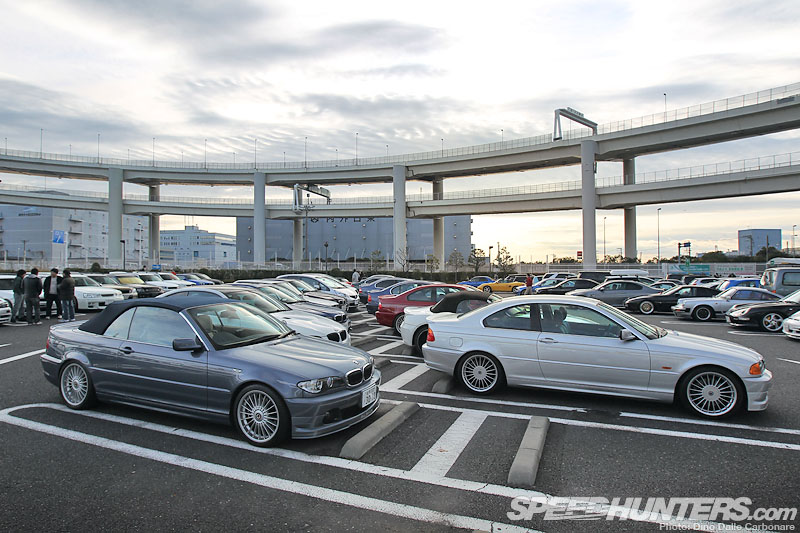 Here is a lineup of cars I definitely didn't expect to see at Daikoku. Japan is one of Alpina's most important markets…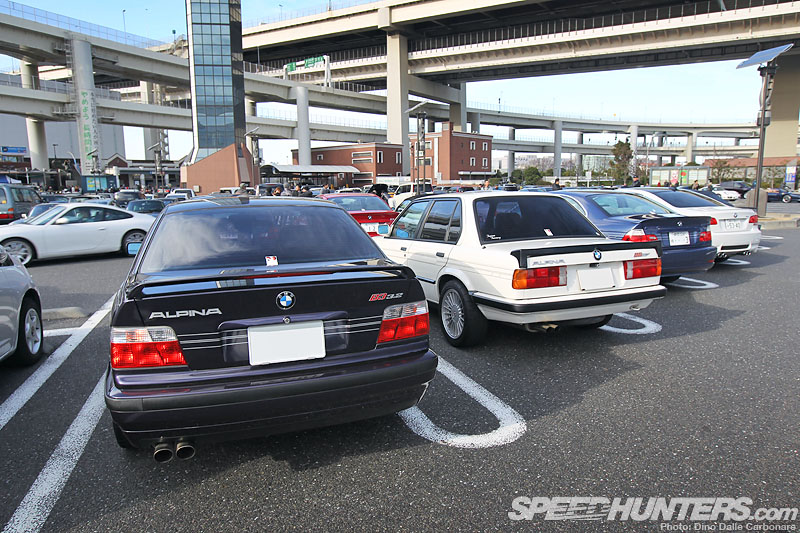 …and it was great to see the newer cars together with some older ones like these two B3s.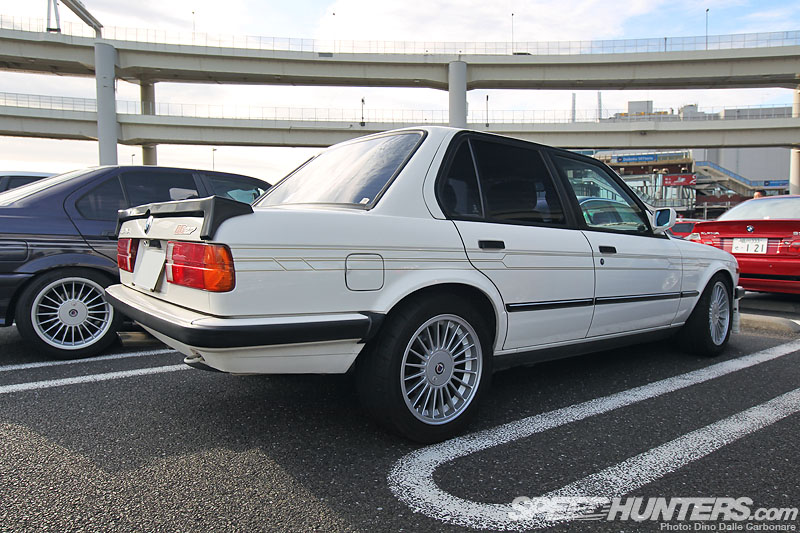 For some reason this E30 2.7 was my favorite.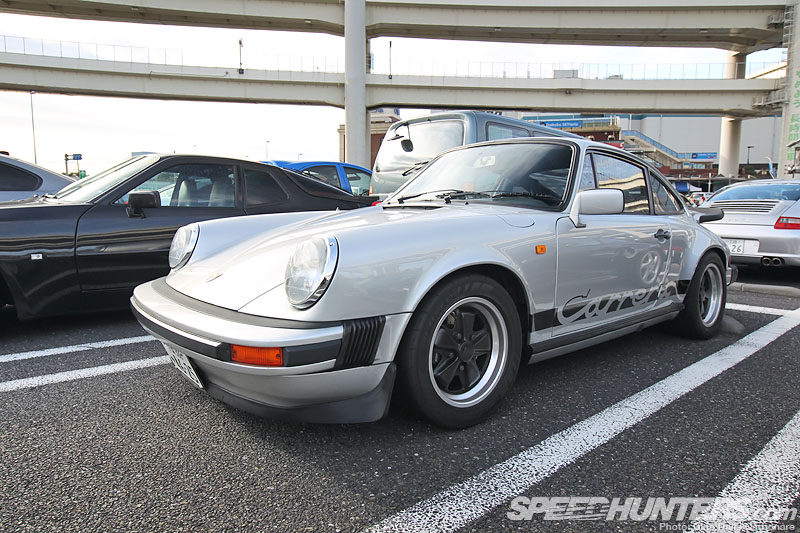 There was a little section of the parking lot that had been taken over by a bunch of Porsches…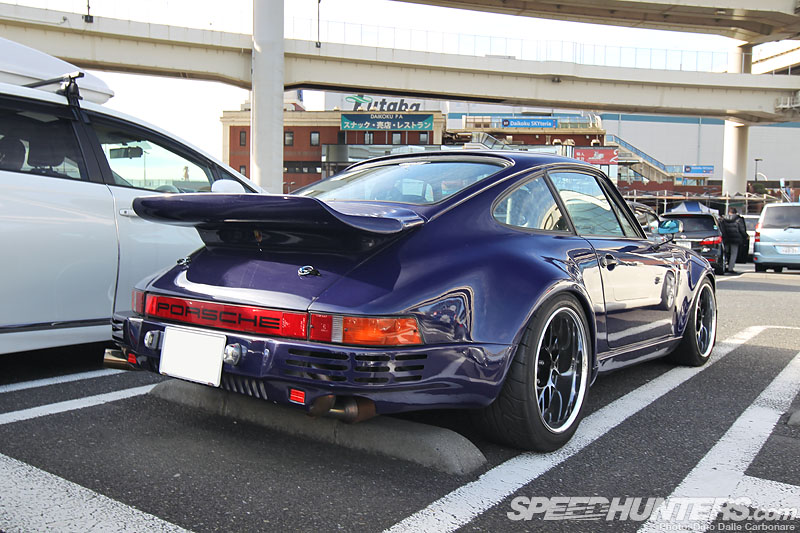 …of varying vintage and styles. Quite liked this old turbo myself.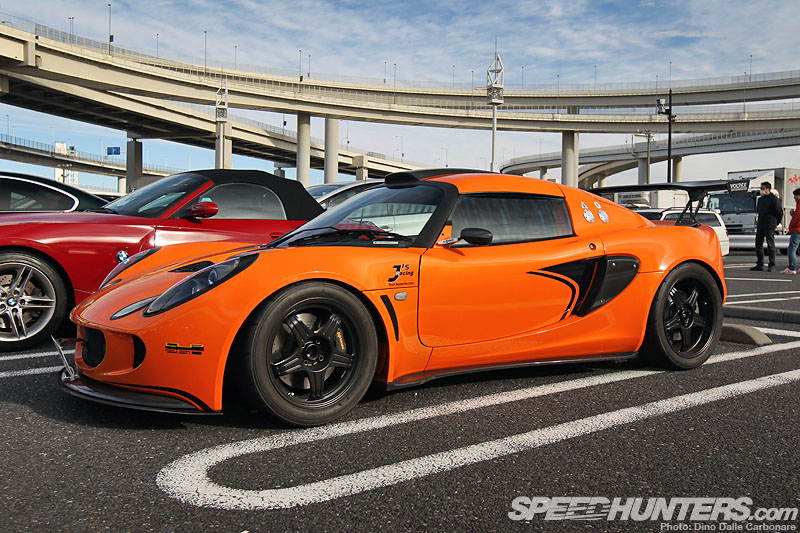 The wild mix of cars continued with this bright orange Exige…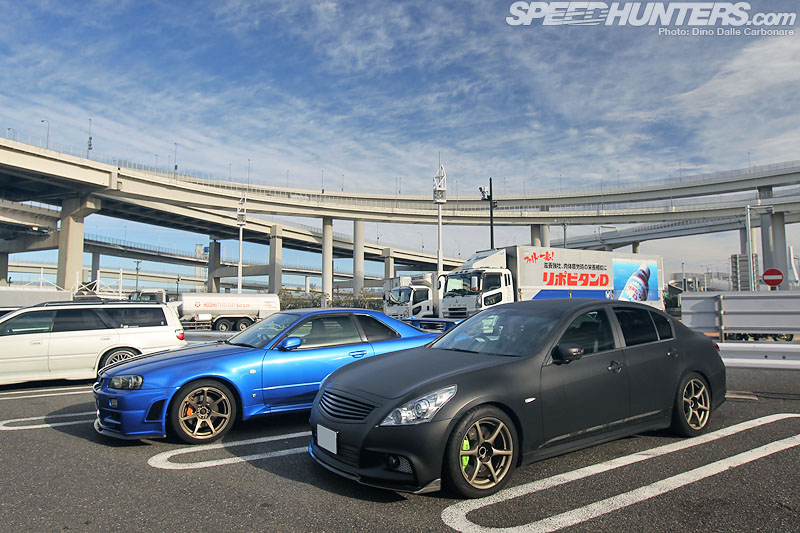 …before taking a little shift towards the JDM with a bunch of Nissans parked up on the top corner of Daikoku. I've seen BNR34 wheels fitted to a ton of different cars, but this is the first time I've seen them on a V36 Skyline.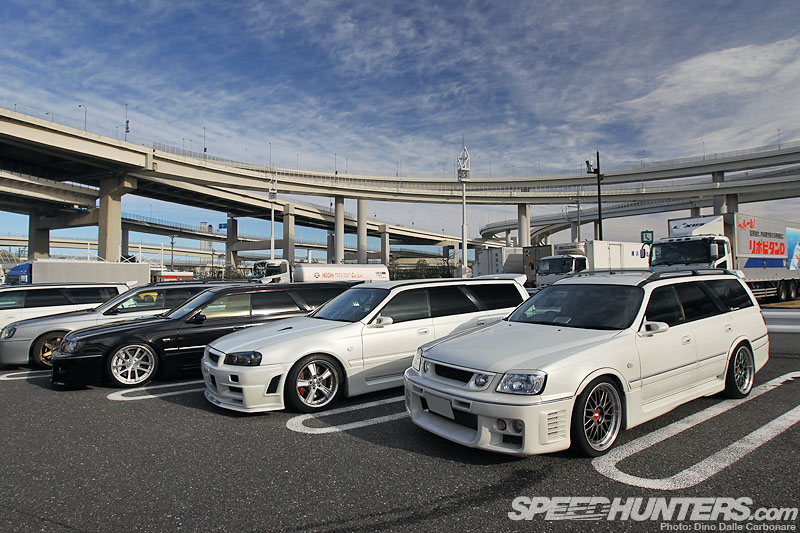 Japan is a place you should never underestimate cars, and the Stagea is definitely one of these, as you never know how much power they are running.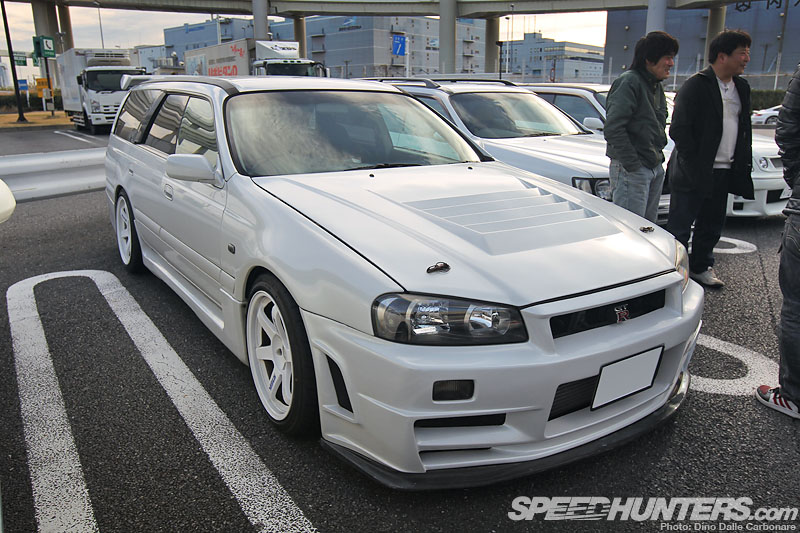 R34 face was a great touch on this particular one. I still can't believe Nissan has dropped development of the Stagea after the M35. I still dream of an all-new Nissan wagon powered by a VR38DETT!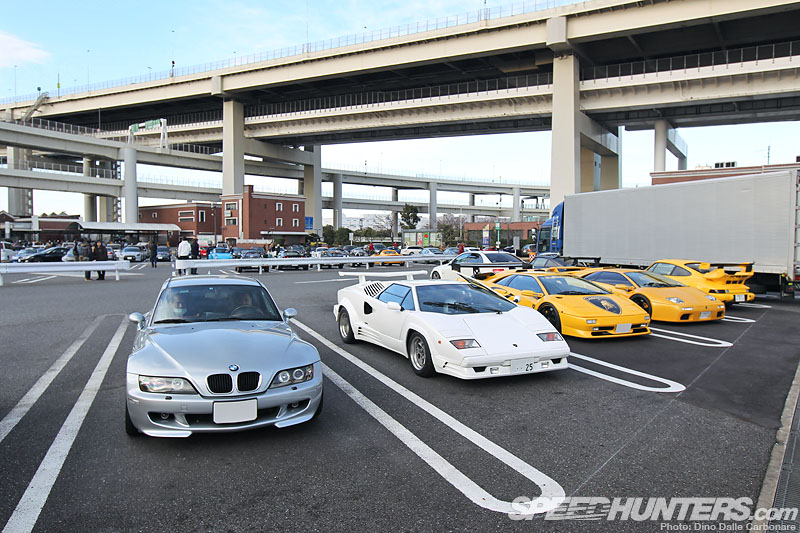 I noticed most of the truck sports were beginning to be taken over by some exotics…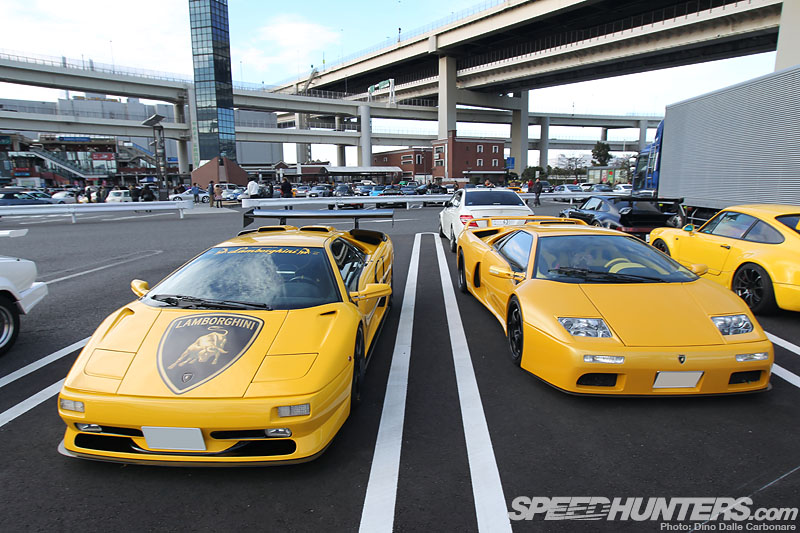 …not something you should really do but I guess when you drive a Lambo, rules became flexible.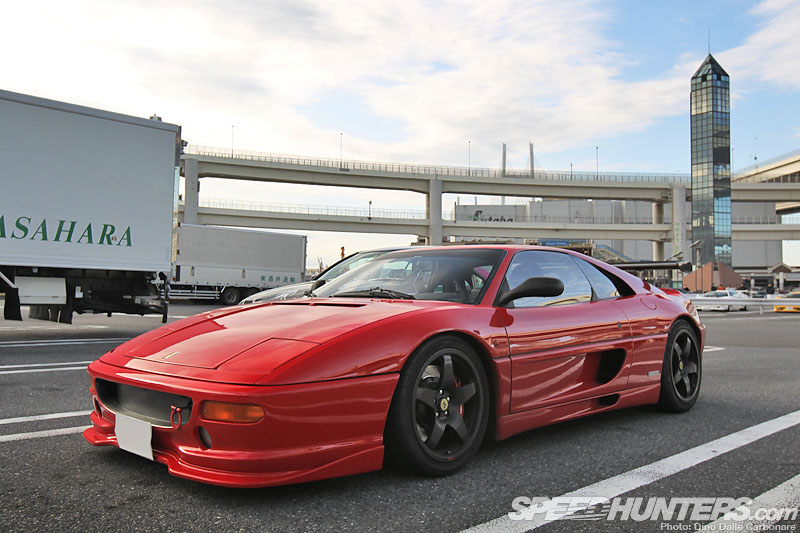 The F355 remains one of the most focused and raw modern-day Ferraris out there, which is why their value has stayed strong over the years. This one obviously spends a lot of time lapping circuits…check out that rear wing!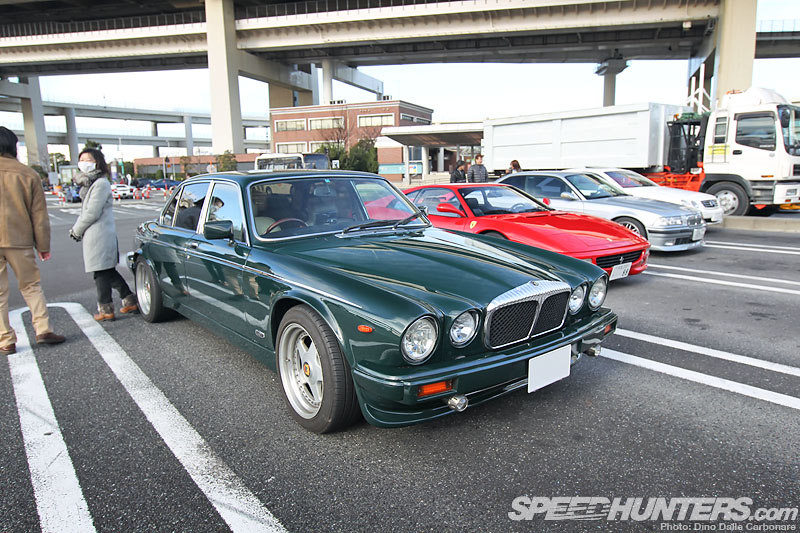 How cool is this! This is a Daimler Double Six, meaning it sports a big old V12 lump up front. Loved the split-rim wheels with fat tires.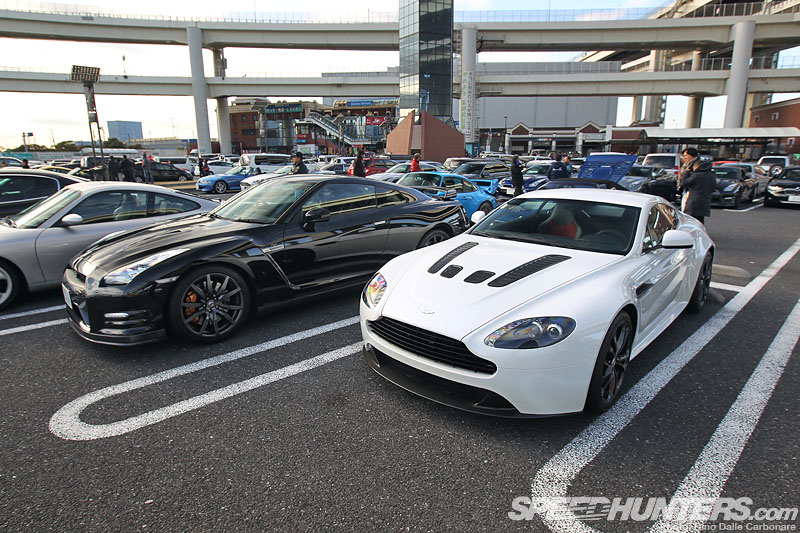 Here is another awesome V12-powered British car, the Vantage V12. Fitting the baby-Aston with the Vanquish's V12…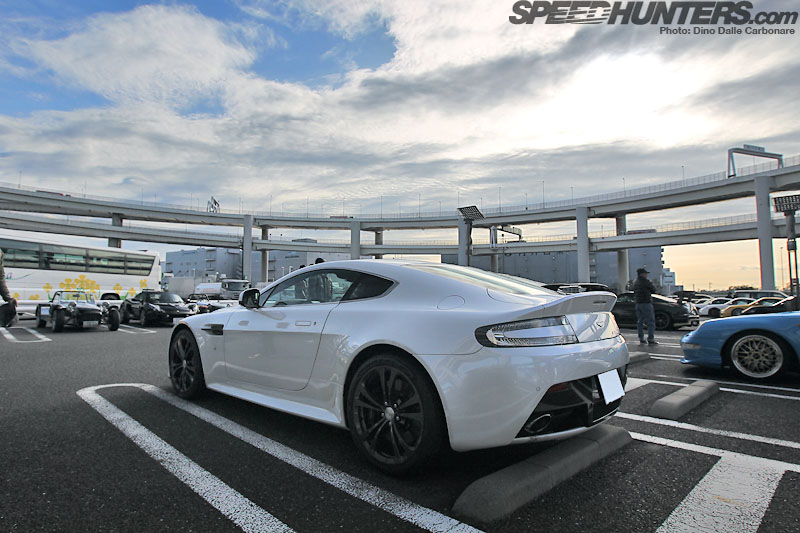 …was nothing but a stroke of genius. It might have been around for a few years already but the design looks as fresh and as beautiful as ever…as does that barking exhaust note.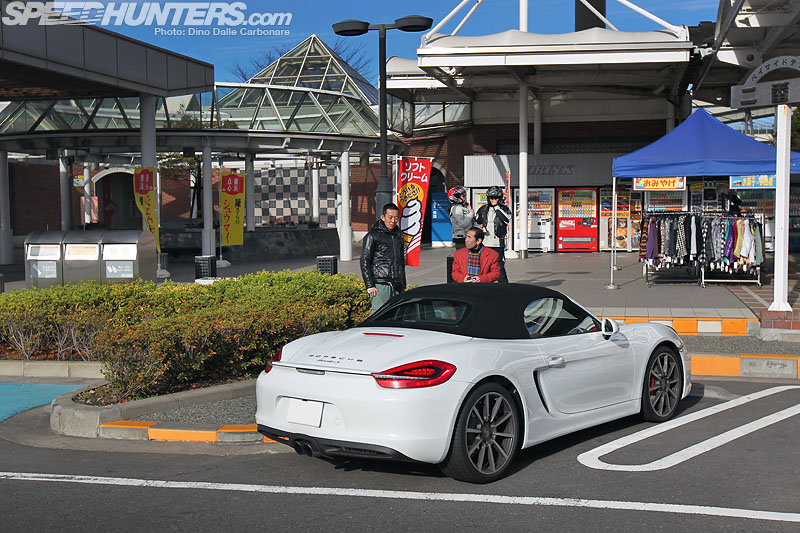 Ever since spending a week with a Boxter S the other month I have gained an incredible amount of respect for these cars. I'll be posting my feature up soon.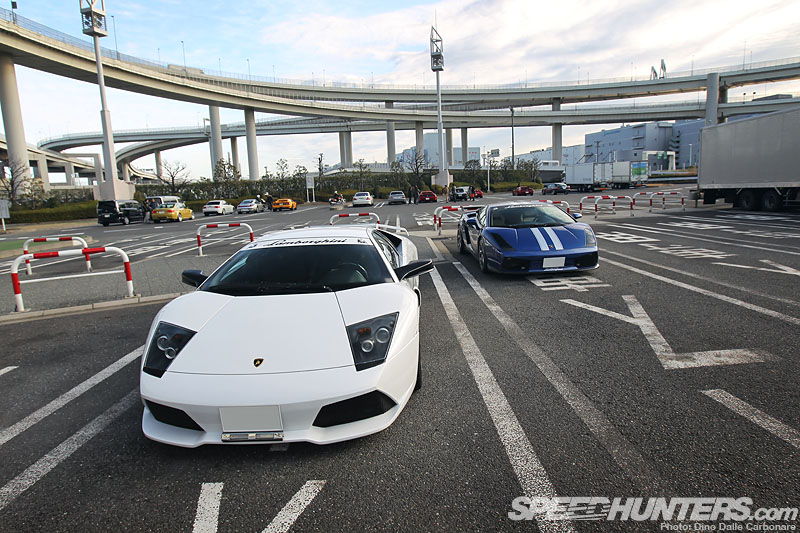 More Lambos!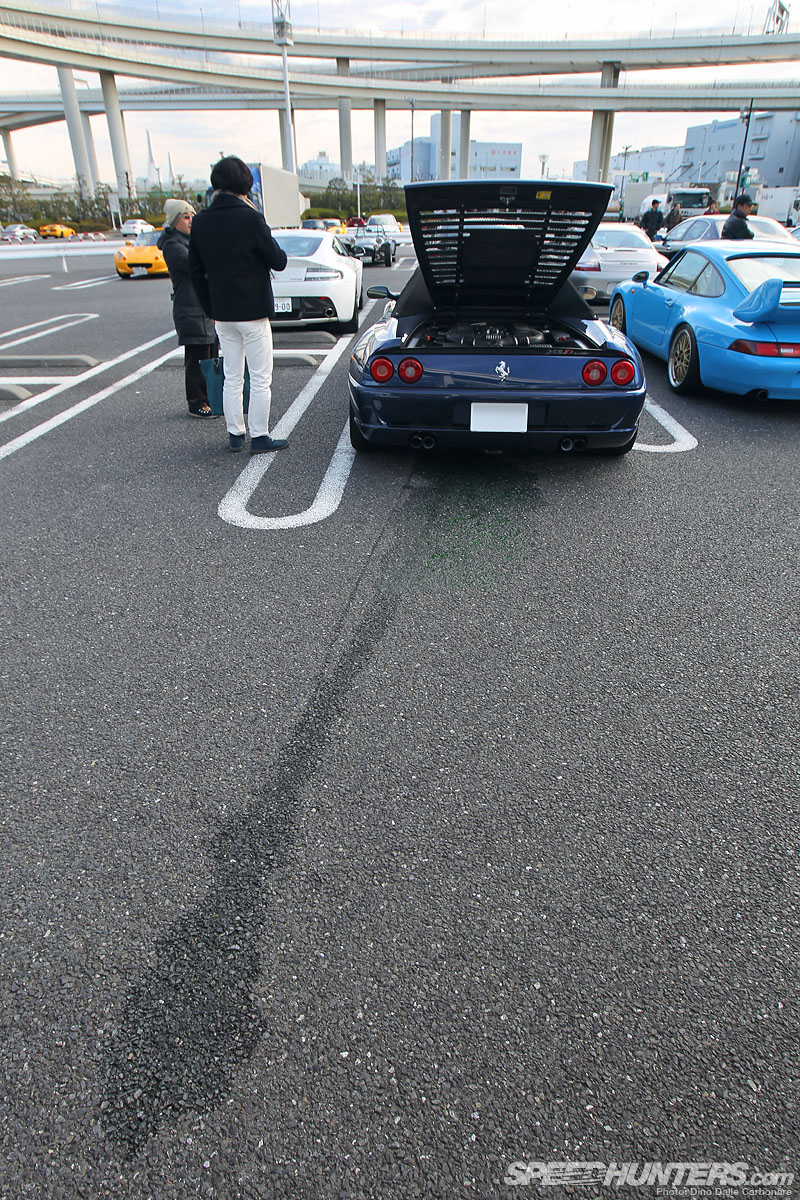 I'm never one to take pictures of cars in distress but this was just to much to pass up. After it sat at Daikoku for a couple of hours this overheated F355 cooled off enough so that the owner could drive it away…after a quick top up of coolant.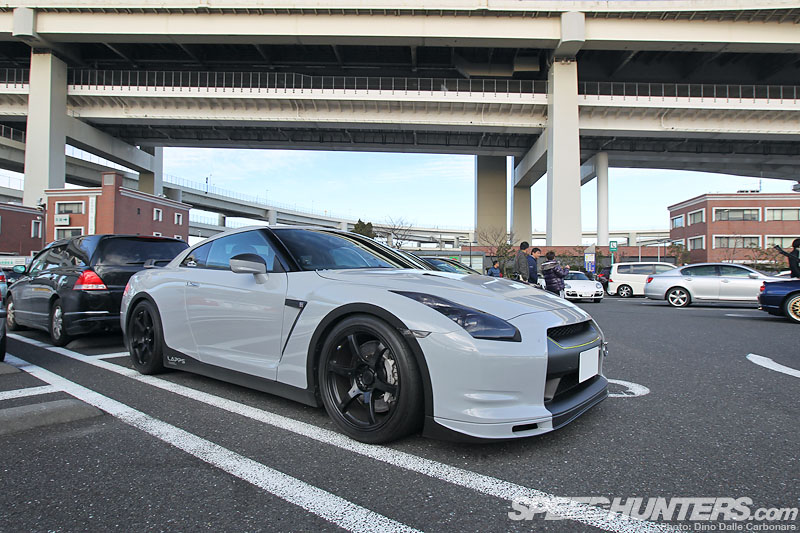 I rolled in to Daikoku with the guys from the R35 GT-R Club who showed up in big numbers for this New Year meet. This vinyl wrapped SpecV belongs to the president of the club.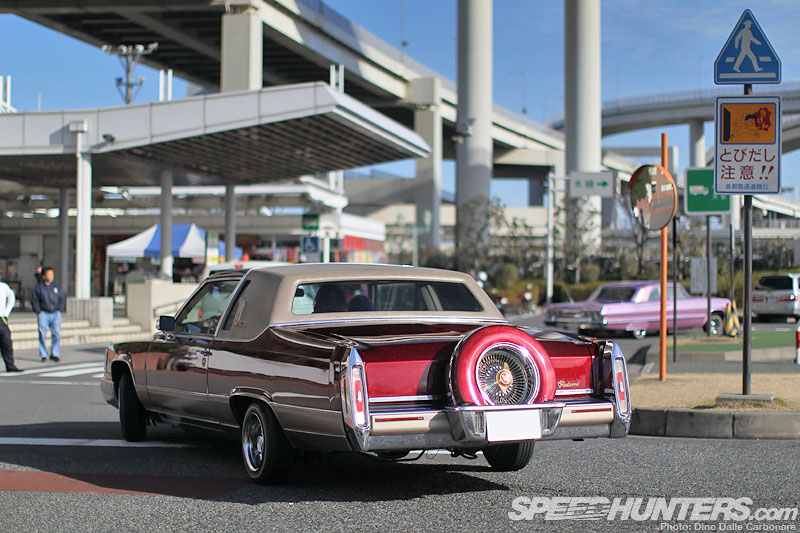 As time went by the variety of cars really began to get wilder and wilder when a bunch of low-riders decided to join in.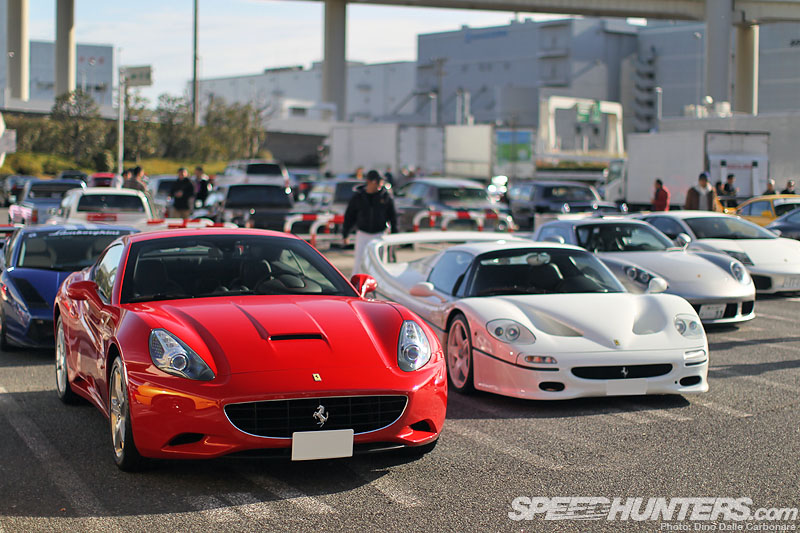 More exotics began to arrive from Tsuzuki PA which included a few Ferrari F50s!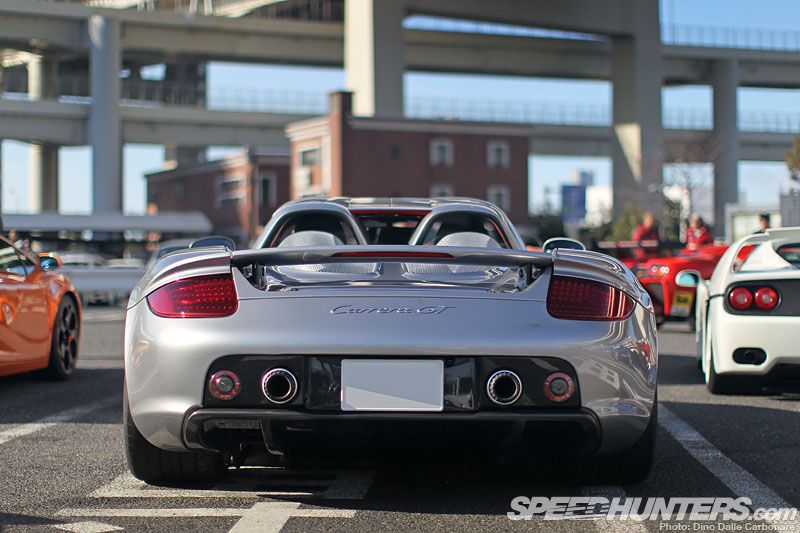 Oh..and a Carrera GT.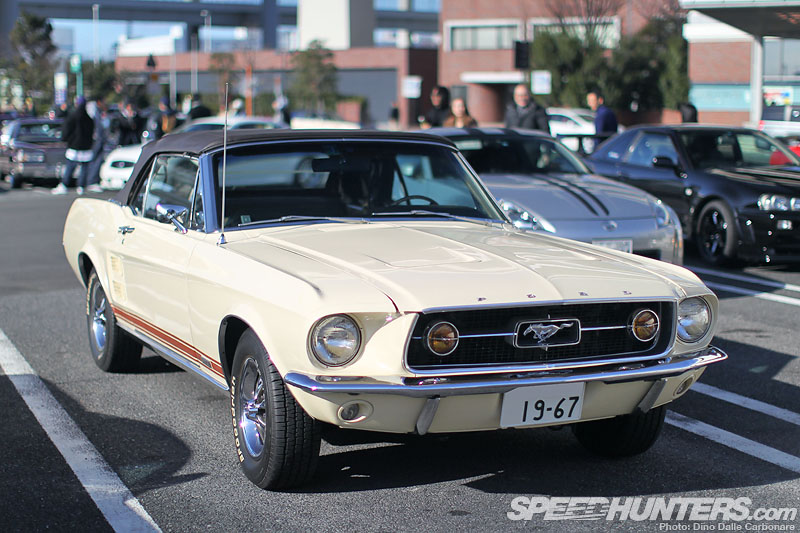 I was beginning to feel like I was at one of the many Cars & Coffee meetings that Mike always heads to, such was the mix of cars that kept showing up.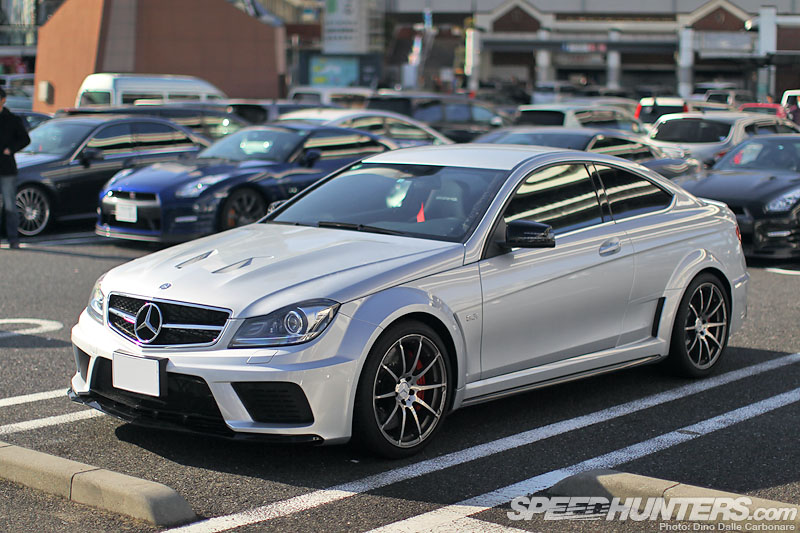 Was very cool too also see this 510 HP C63 AMG Black Series pull up. There is nothing quite like a barely silenced AMG V8 to spice a car meet, that's for sure.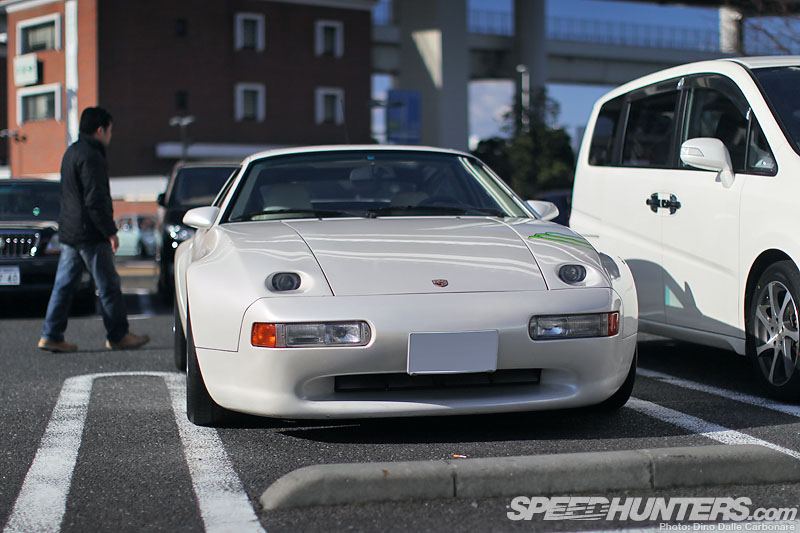 A Strosek complete Porsche 928 is not something you see every day…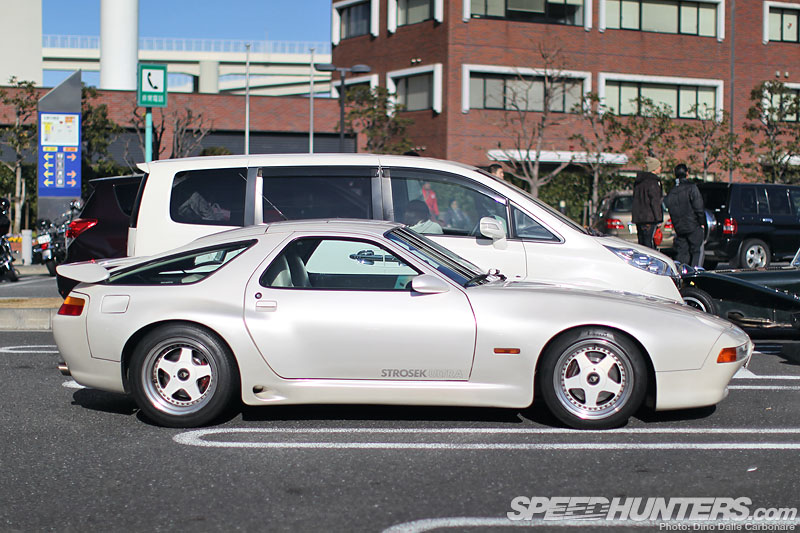 …but this is Japan and at meetings like this it's all about showing up with the rarest cars possible!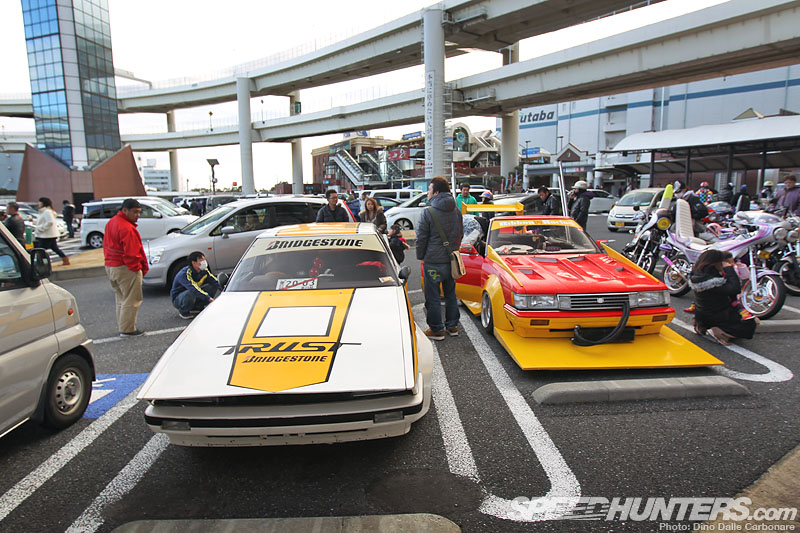 I've got a lot more to show you from this very eventful morning at the most famous parking area in the world, so make sure you check back later on!
-Dino Dalle Carbonare