While the rest of the Speedhunters crew freezed their behinds off covering the Tokyo Auto Salon, my face was getting sun-burned and sandblasted as I was covering the Dunlop 24 Hours Of Dubai at the Dubai Autodrome in the United Arab Emirates.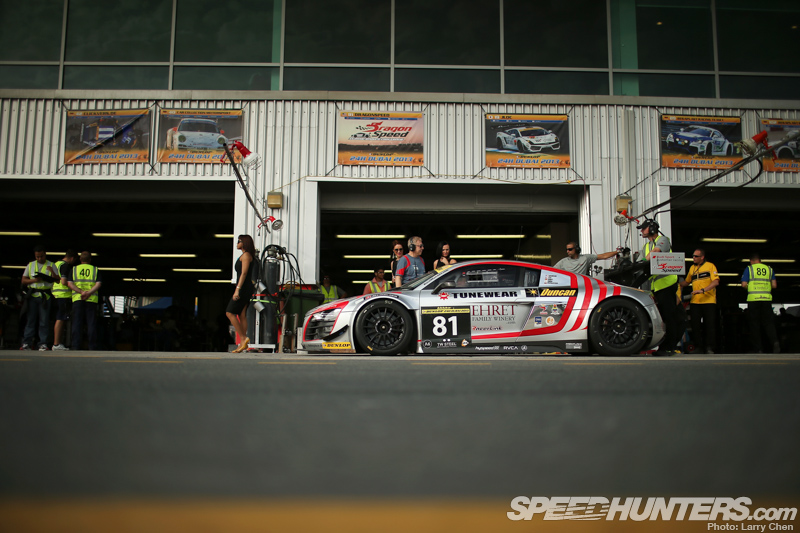 I arrived in Dubai tired as ever after a 15-hour trek from Los Angeles, but I just could not sleep. There is a 12-hour time difference between Dubai and Los Angeles, so I was very jet-lagged.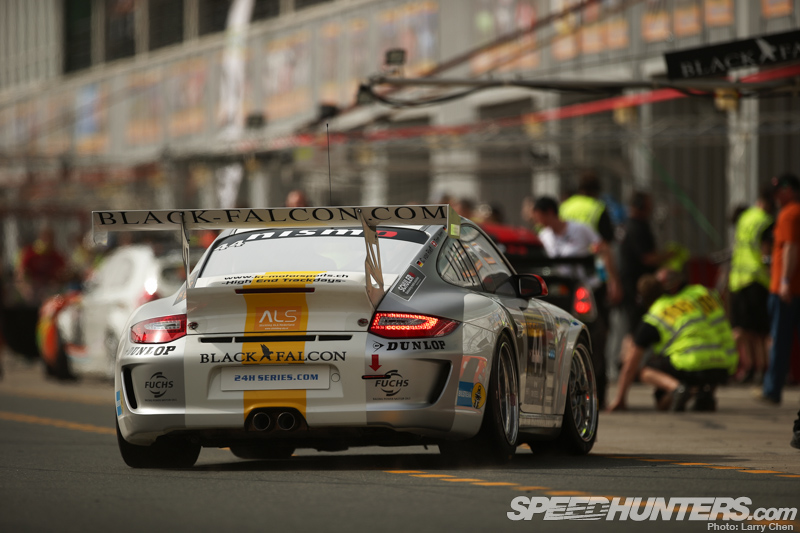 Maybe it was the locals doing burnouts outside my window, or maybe it was just because I was super excited for the biggest endurance race in the Middle East.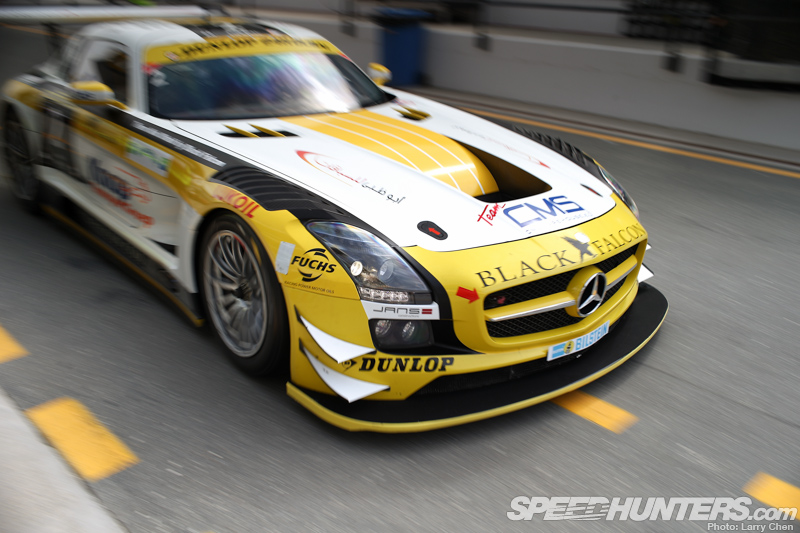 I've wanted to come to this race for years, but something always came up. I finally got to see what all the fuss was about: this really was the ultimate test for the limits of man and the machines they have built.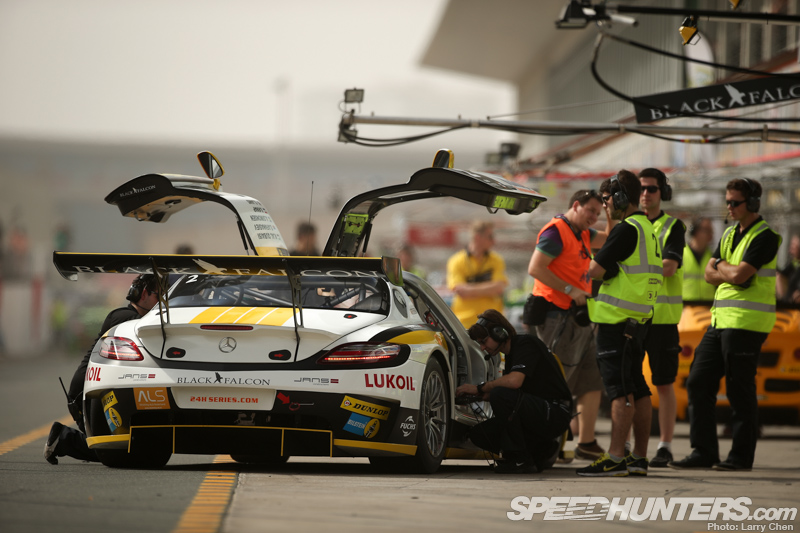 All the teams were out for Thursday practice and qualifying. Team Abu Dhabi By Black Falcon had a bit of misfortune with one of their Mercedes SLS AMG GT3 cars during Wednesday practice, and the car was damaged beyond repair.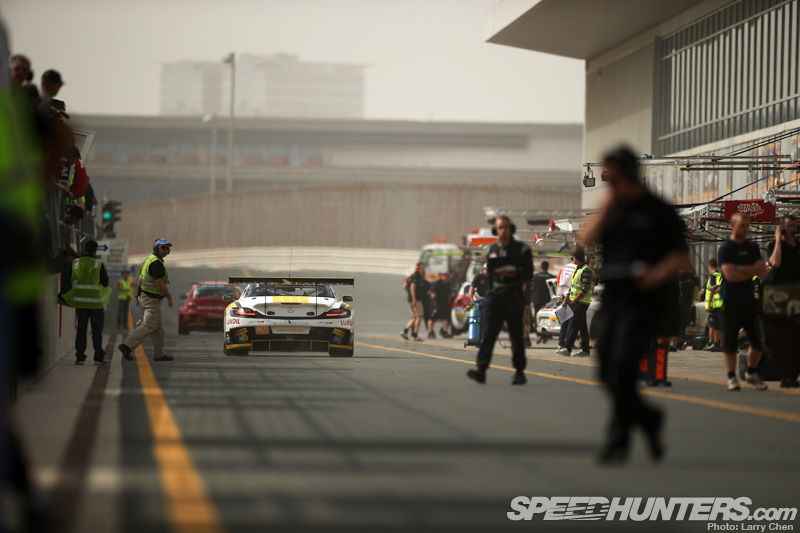 Luckily the the British Preci-Spark team had brought out a spare car that they were testing. Team Abu Dhabi purchased the spare car, and the mechanics worked all night to get the car outfitted for endurance racing – the chassis was the very first Mercedes SLS AMG GT3 ever made.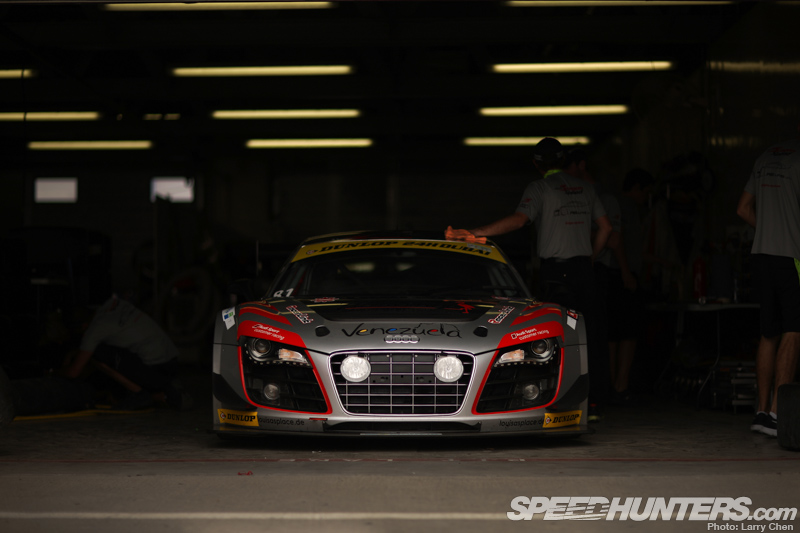 The WRT Audi team couldn't make the race because their driver squad wasn't complete, so they pulled out at the last minute. The engineers from WRT instead helped out the DragonSpeed team, as it was their first ever 24-hour race in Dubai.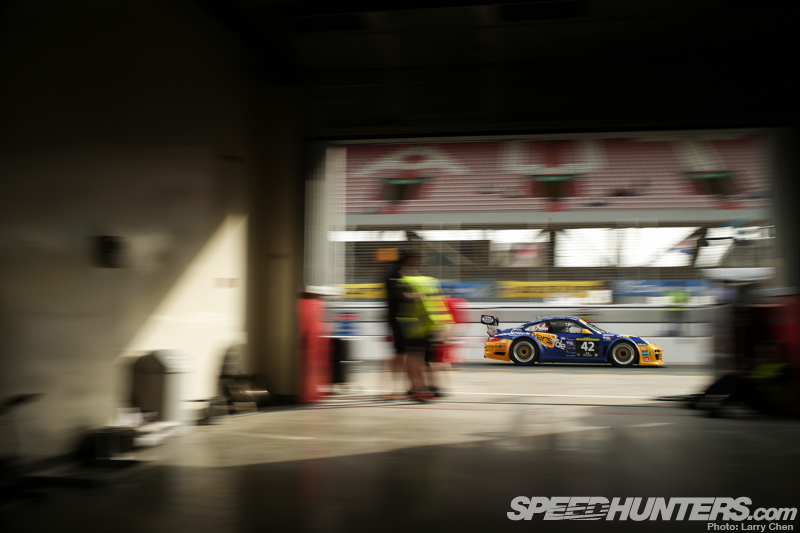 There was this thick haze in the air due to high winds. Sand was constantly just floating around in the air, making it very hard to be outside. I found myself taking shelter inside the pits when I needed to change lenses.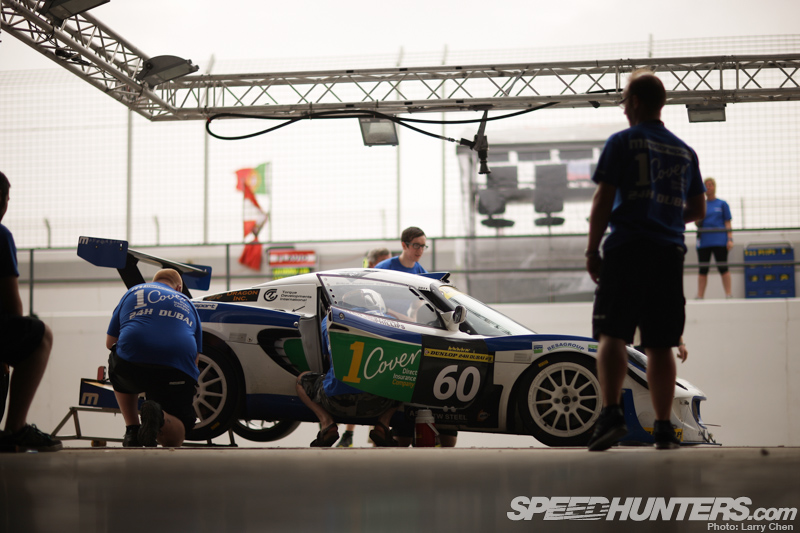 There was a break around lunchtime which gave the teams an opportunity to practice their driver changes and pit stops.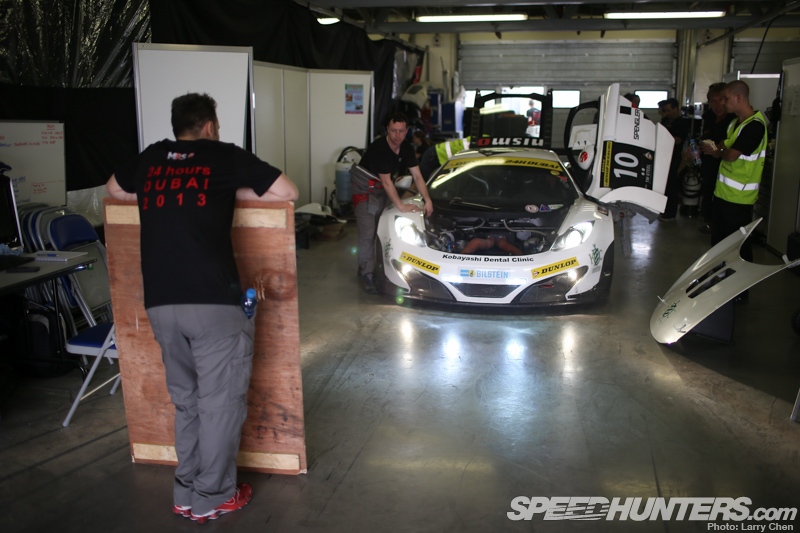 I know this is insignificant to many teams, but I really appreciated that this team aligned the headlights on their cars. It makes for much better photographs as the cars don't look like they are cockeyed. Not to mention there is less of a chance to blind the other drivers.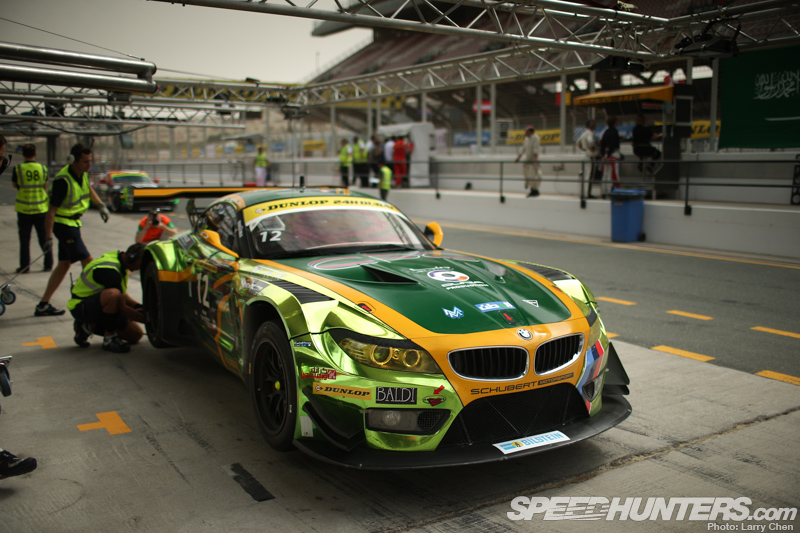 My two favorite cars on grid were the BMW Z4 GT3 twins run by Saudi Falcons Team Schubert.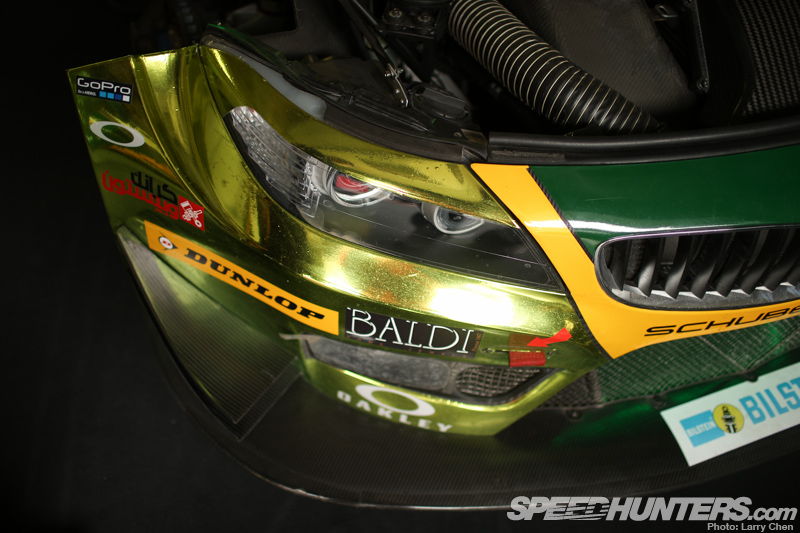 The cars were sporting a brand new livery designed by one of my friends, Andy Blackmore. The attention to detail was amazing. Just check out that dry carbon pin striping.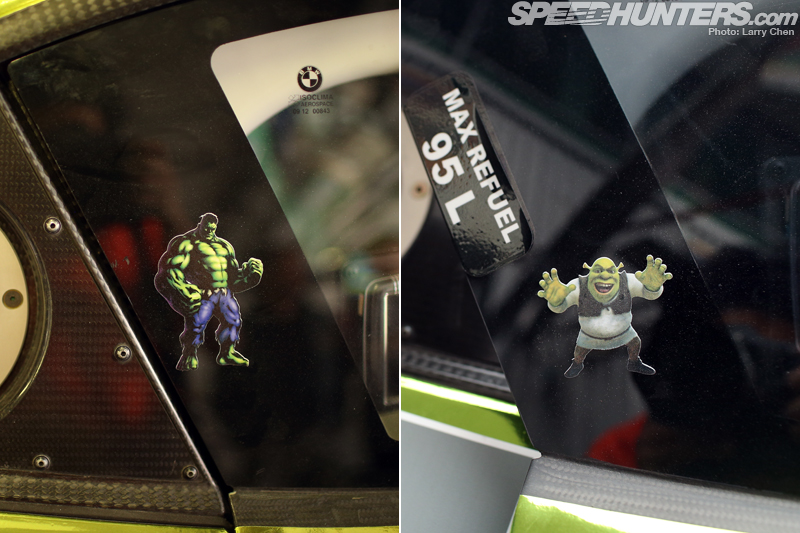 The cars were twins, but they each had a nickname: The Hulk and Shrek. How cute.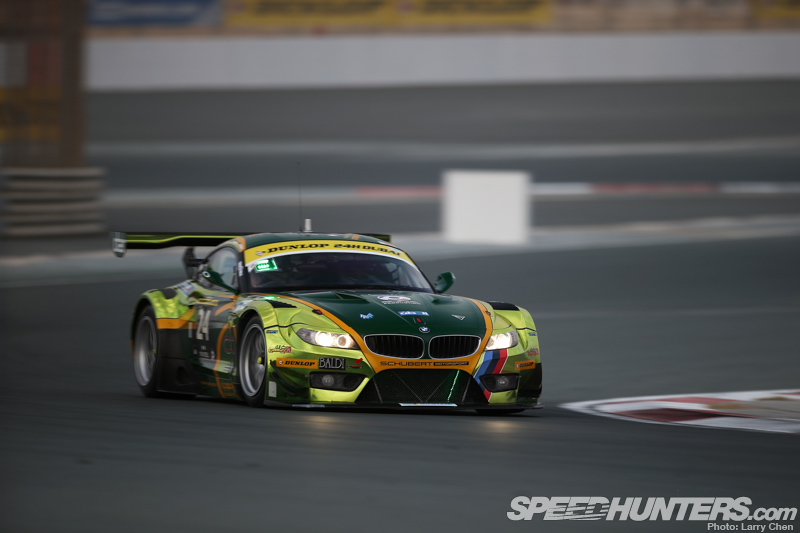 I have actually followed Team Schubert before, at the 24 hours of Spa back in 2011 when they were running the Team Need For Speed livery.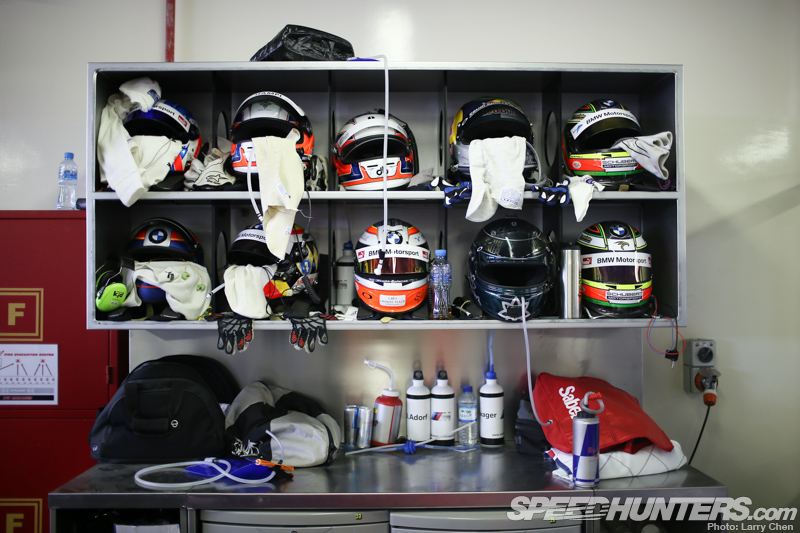 The team had a total of 10 drivers, which consisted of five Germans, four Saudi Arabians and one Austrian driver.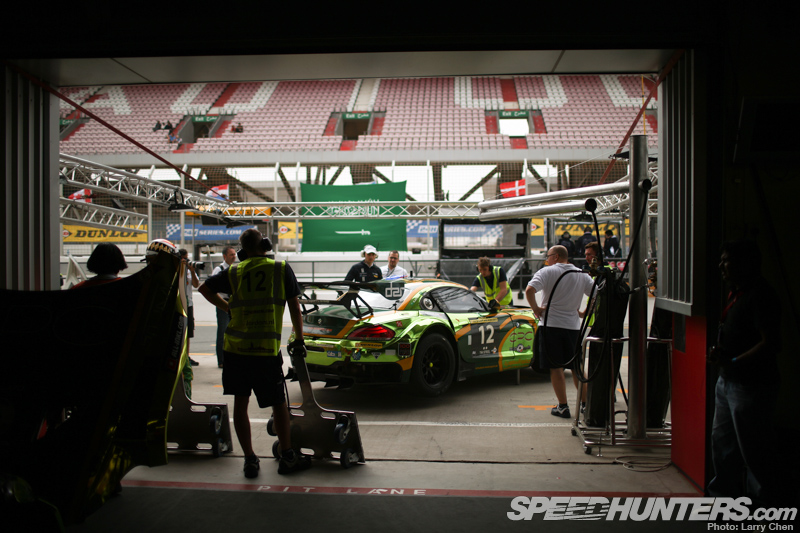 Team Schubert took the overall win back in 2011, so they were determined to get on the podium once again.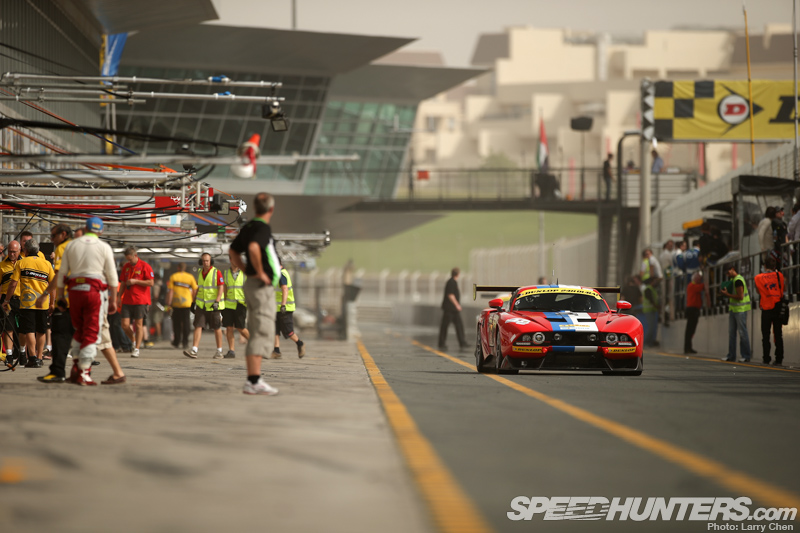 One of the more unique entries was this VDS GT 001-R, run by Belgian team VDS Racing Adventures. Only 22 street car versions of this car exist. The chassis was based off of a Gillet Vertigo Spirit, with a 4.2-liter Maserati V8 putting out about 480 horsepower.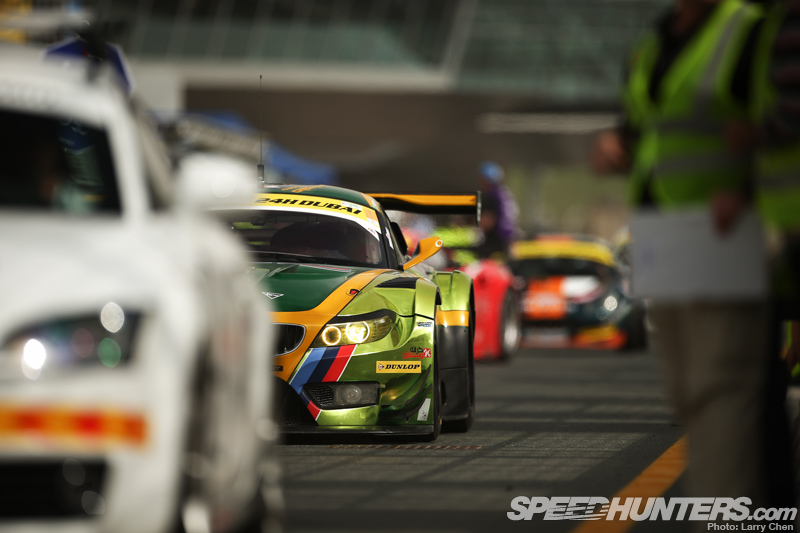 There were 81 entries for this race, so pit-lane was very packed. There were constantly huge traffic jams. Each pit box housed three teams, so you can imagine how crammed it got when it was time to head out.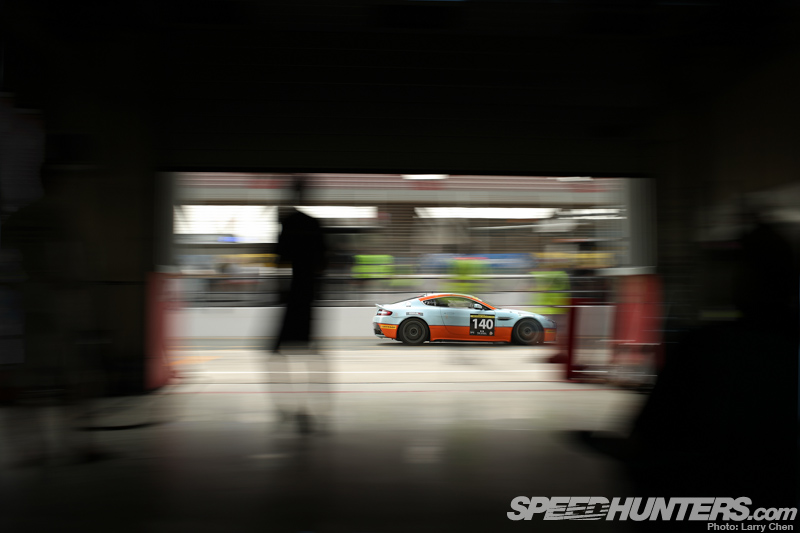 One by one the cars headed out for qualifying, so I made my way track-side.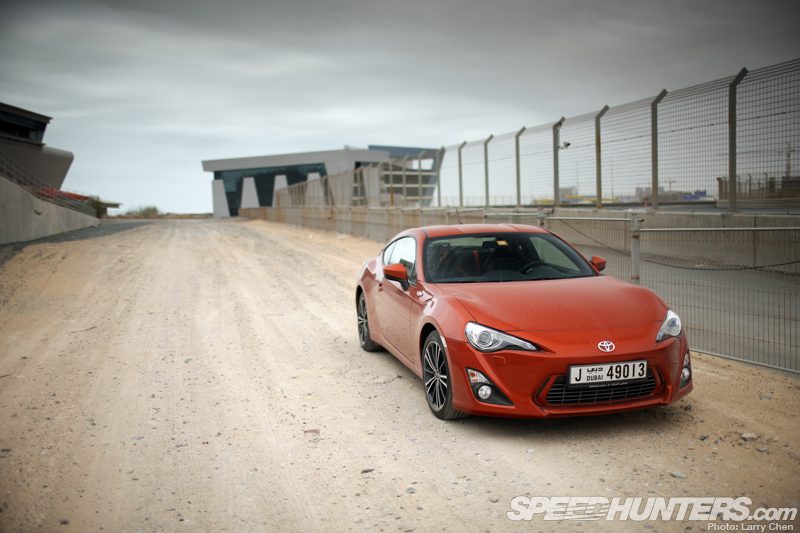 This time I had a more practical press car. This ZN6 would be my lens mule and my hotel for the duration of the 24-hour race. It proved quite useful.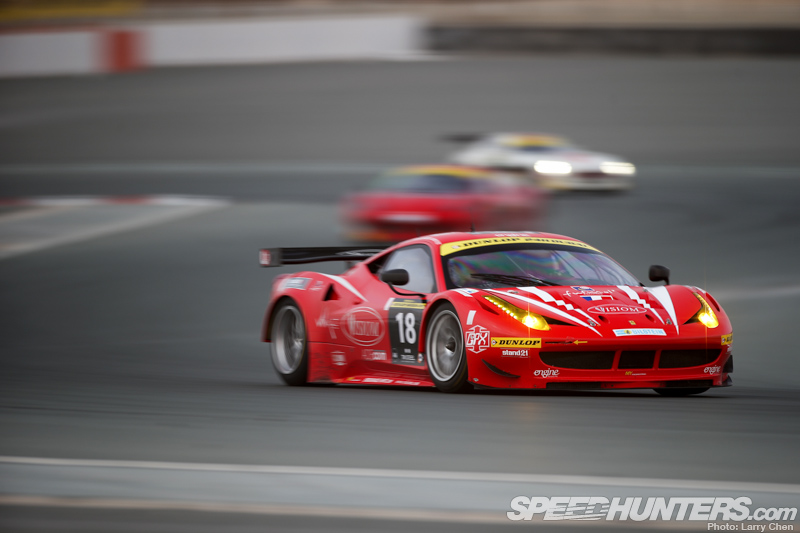 All of the teams went for maximum attack. The starting position is usually much less important during a 24-hour race, as there is just so much that can happen, but being near the front means there is less of a chance to get caught up in an incident early on in the race.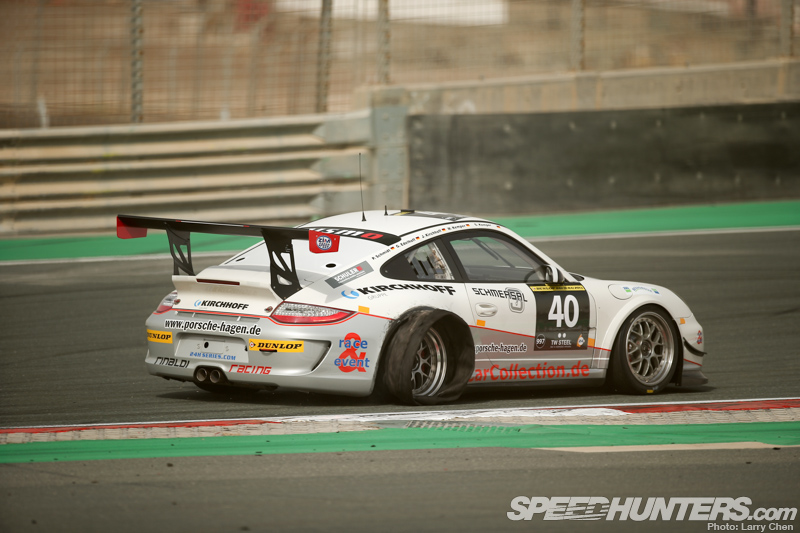 Some of the drivers pushed a little too hard but still got away relatively unscathed…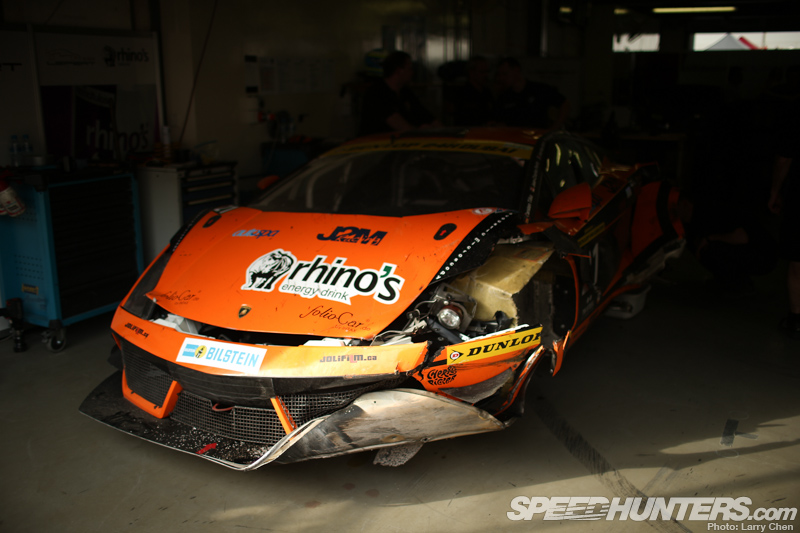 …but some drivers would damage their cars beyond repair.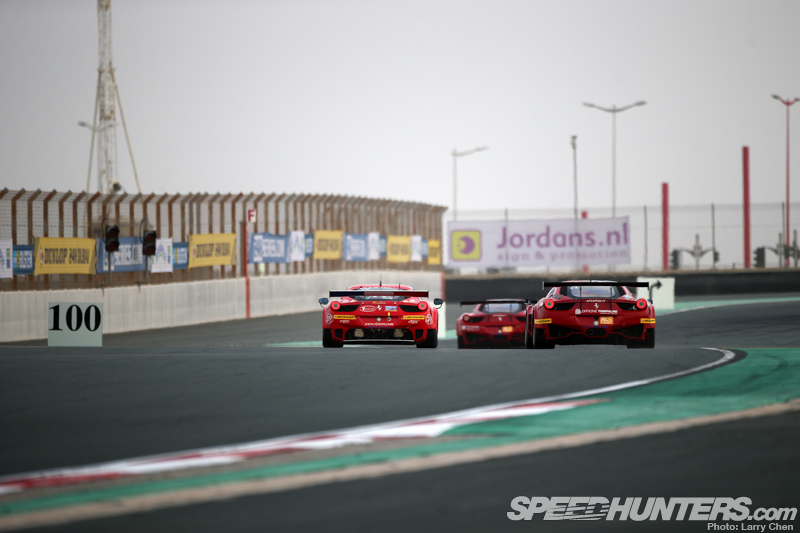 There were five Ferraris in total and I was lucky to catch these three 458 Italia GT3 cars in formation during qualifying. The symphony of engine sounds these three made as they passed by me was something I will never forget.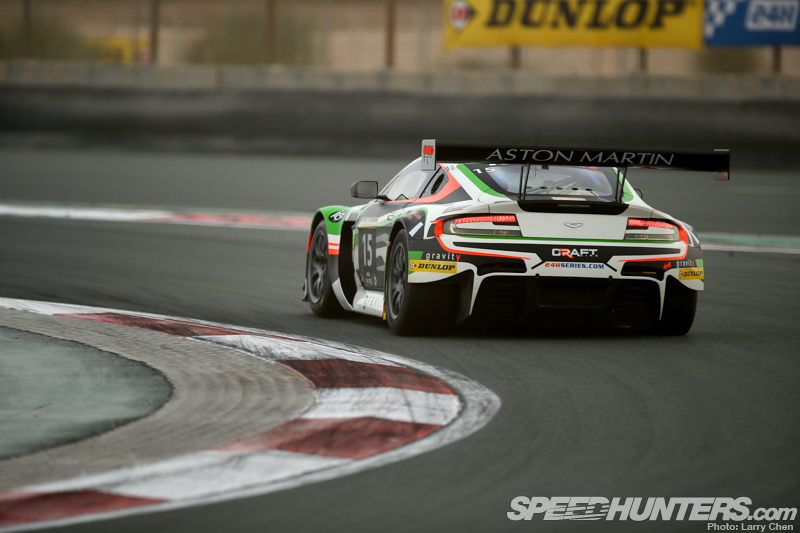 My second favorite car was this Aston Martin Vantage GT3 campaigned by the Hong Kong-based Craft Racing AMR. It had a very aggressive stance that yelled 'get out of my way'.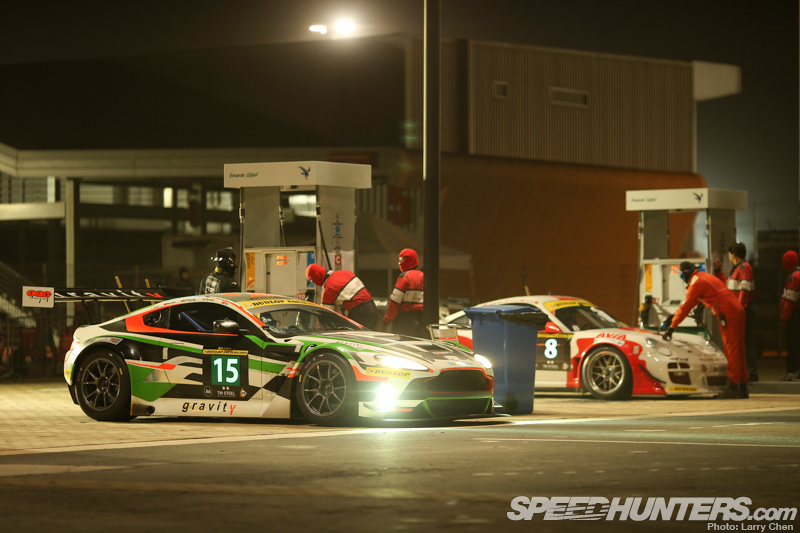 The most unique thing about the 24 Hours Of Dubai was how the cars were refueled. I have never seen anything like it.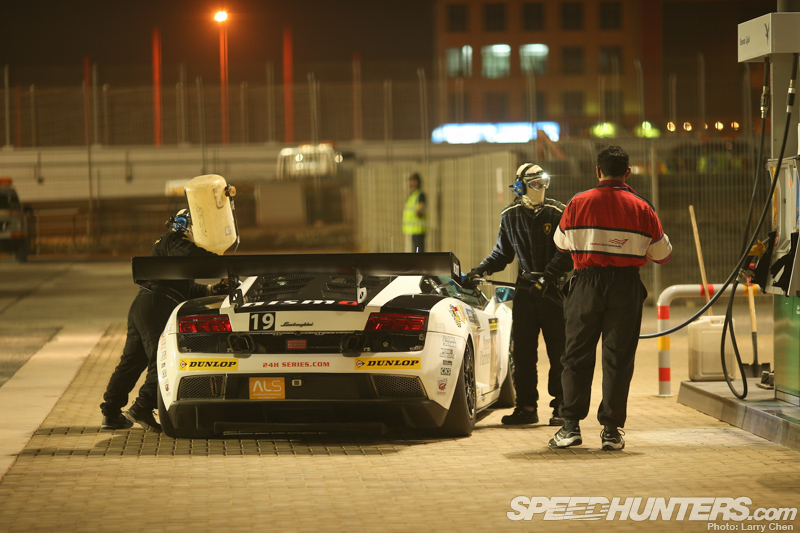 They actually pull up to a petrol station located at the end of pit lane and each team has someone on standby ready to pump fuel.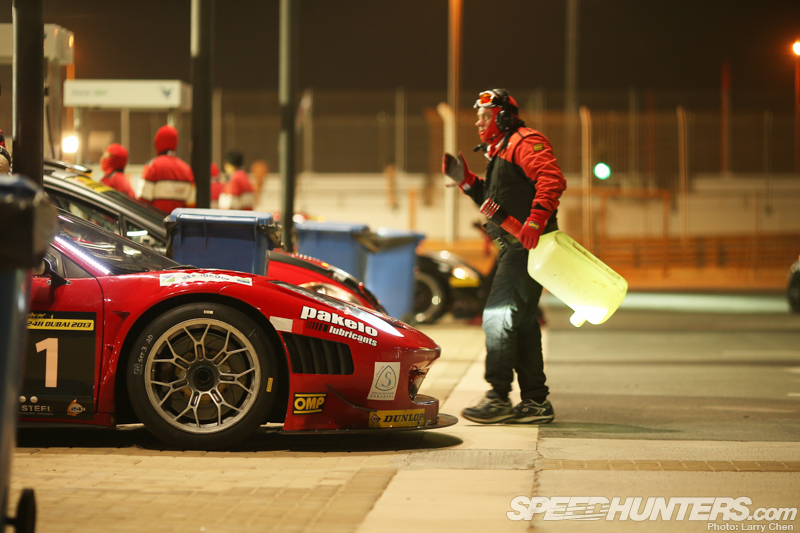 All the cars were running 98-octane pump fuel. I can imagine that helped out the many privateer teams that were competing. It sure beats the price of race fuel.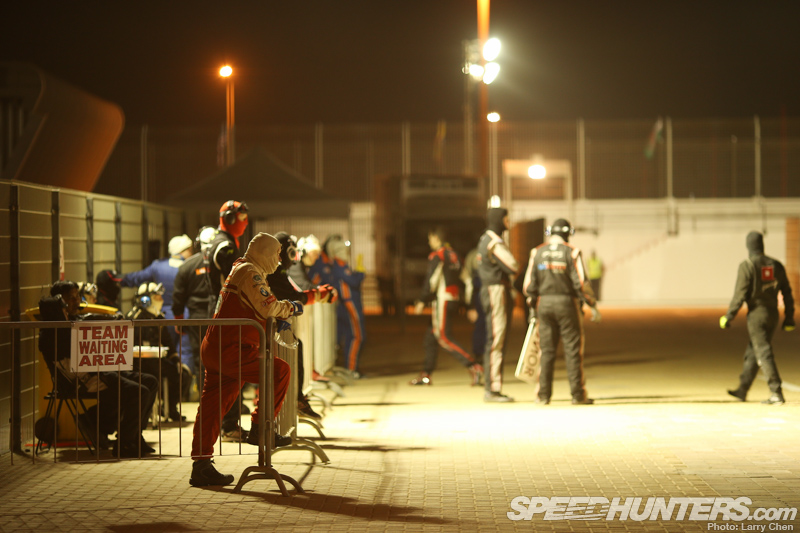 The only thing that was missing was a convenience store, in case the drivers wanted a little snack or an air freshener.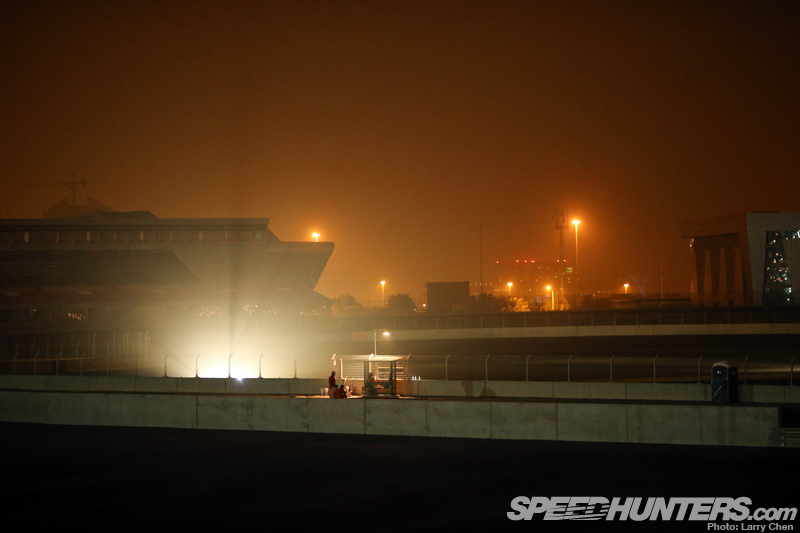 Night practice was winding down and it was time for me to get some rest, as I had a very long two days ahead of me.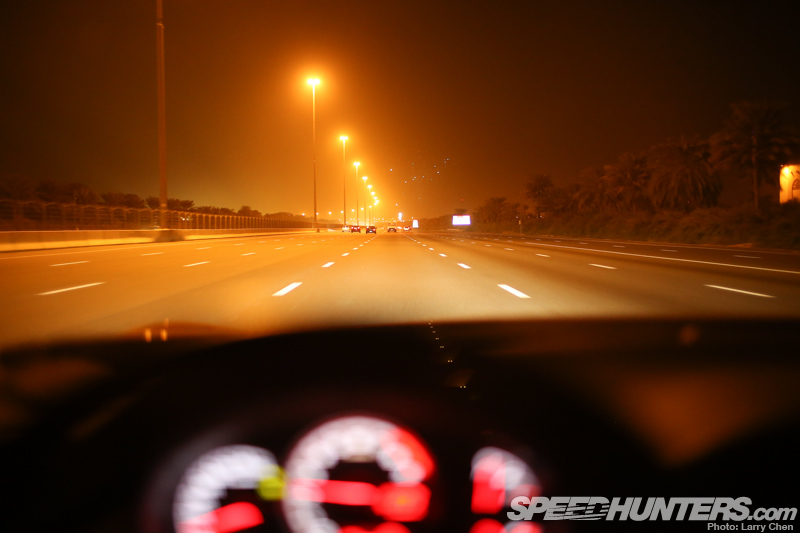 Even with GPS navigation it would be very easy to get lost in the network of highways that run through Dubai, because roads are constantly being shut down for construction and re-routed to who knows where. I came across roundabouts that did not exist just three weeks ago.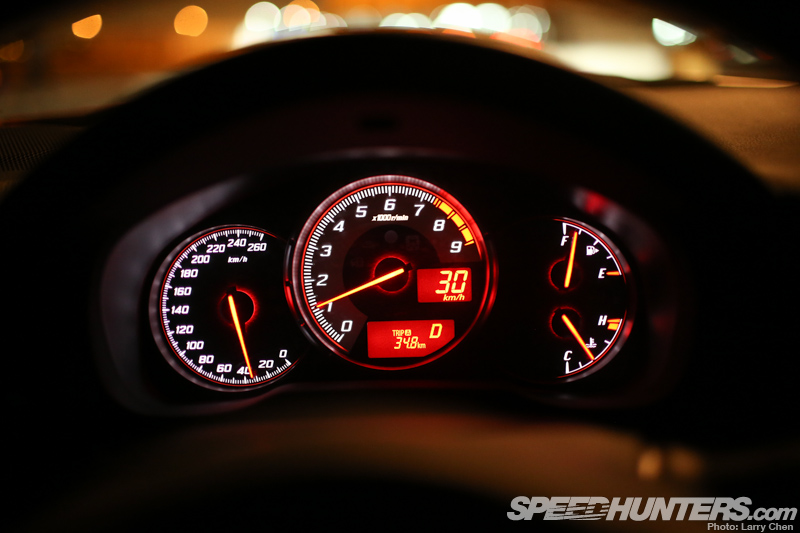 I did not have navigation, so I went by a map. It was such a challenge to find my way back to the hotel, which was only 30km away. I got lost a minimum of three times each way. It was a good thing I had plenty of fuel to back-track.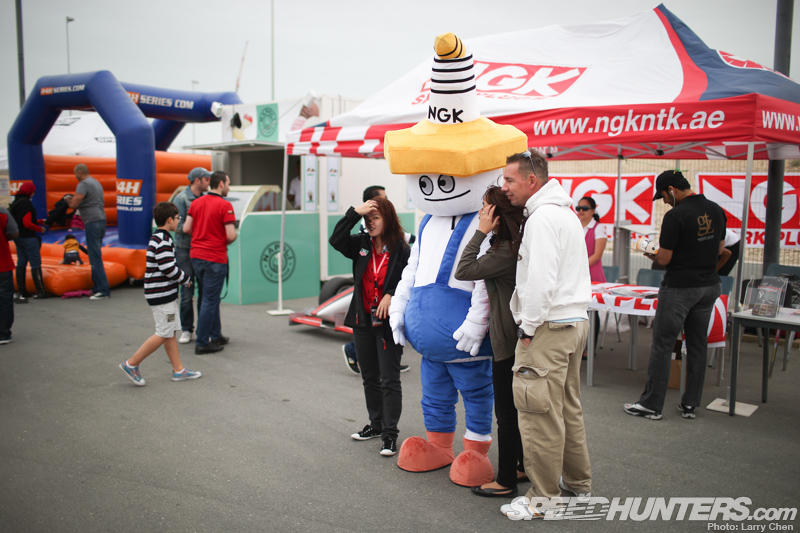 The next morning I got to the track with just enough time to check out the paddock and visit some vendor booths.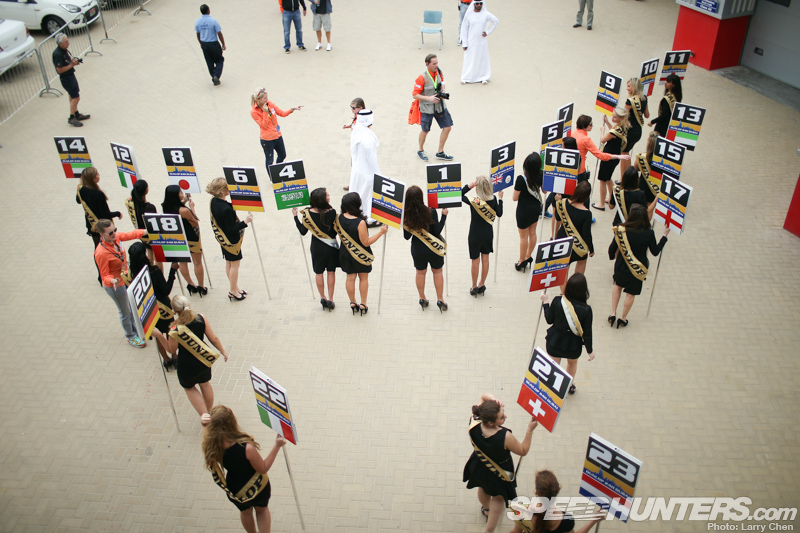 Just a few moments later it was time for the obligatory pit walk.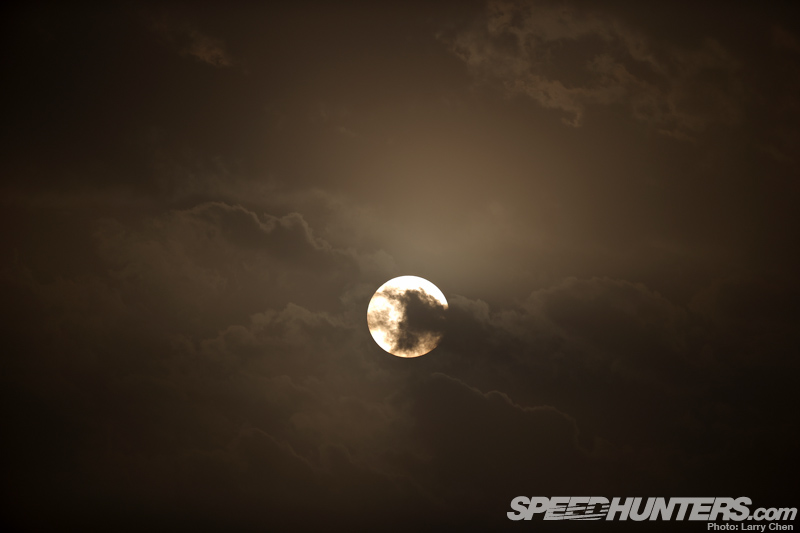 The clouds came in and everyone was worried it was going to start raining.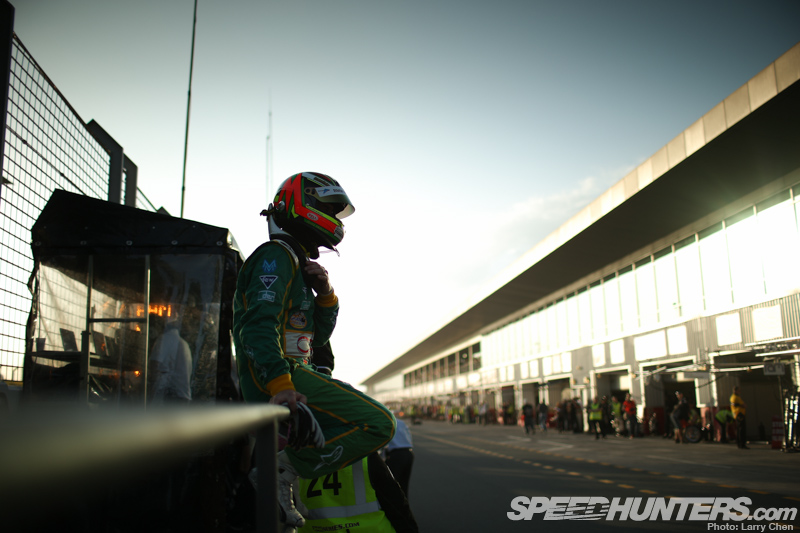 This track was never meant to be driven in the wet as there is no drainage system. It rarely ever rains in Dubai, but when it does it pours.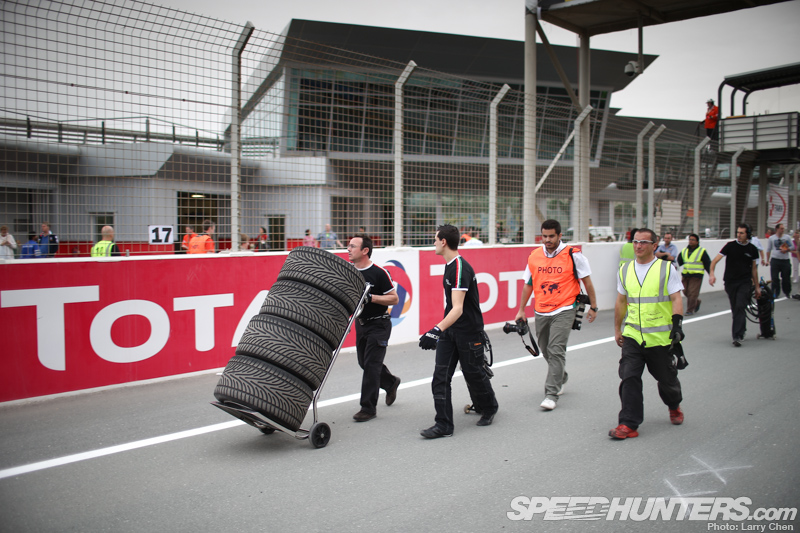 A few of the teams brought out rain tires to the hot grid just in case the sky started to open up.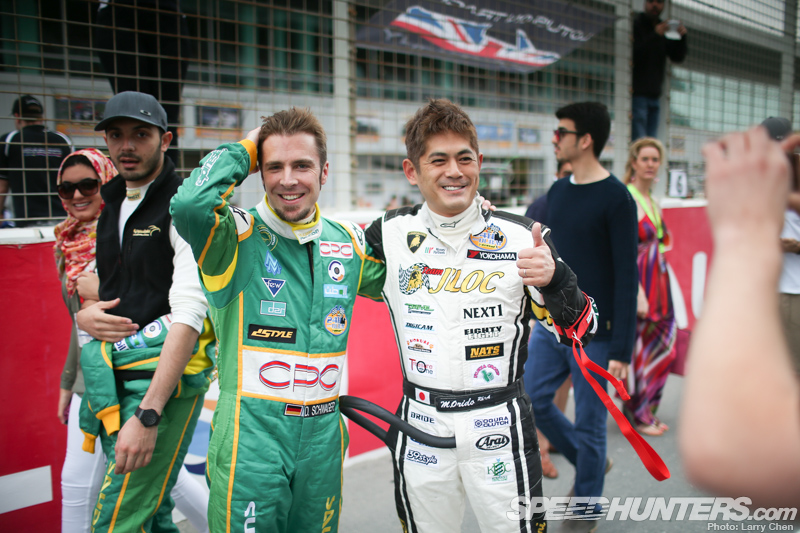 It was cool to see a familiar face, but what was that hose sticking out of Manabu Orido's race suit? Maybe some sort of astronaut-inspired relief system?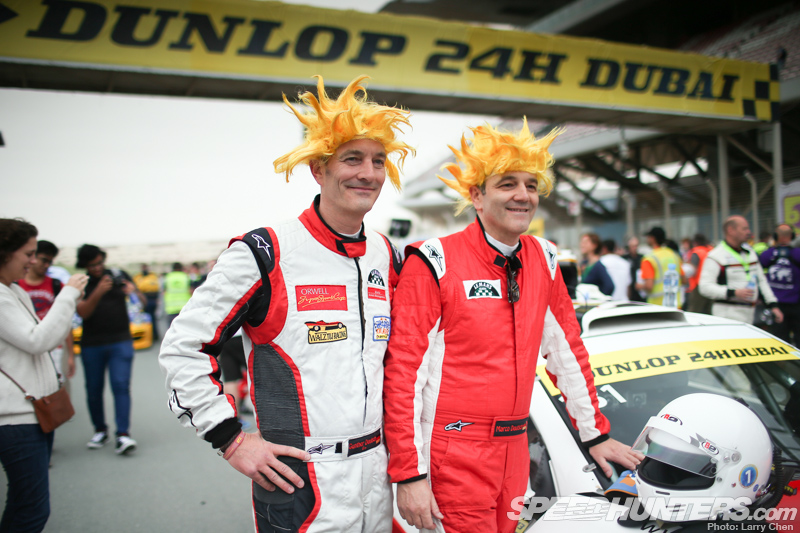 The mood was very festive, but it was short lived as the race start was just around the corner.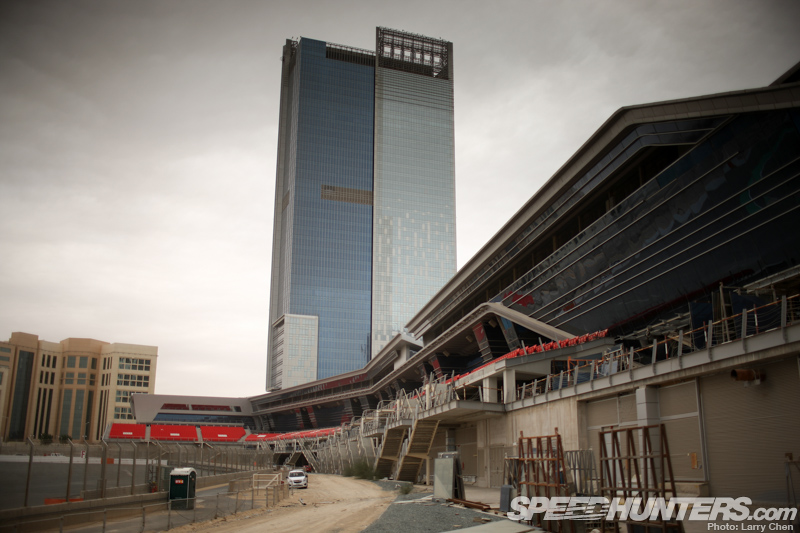 I got into my GT-86 and headed to Turn One for the start of the race.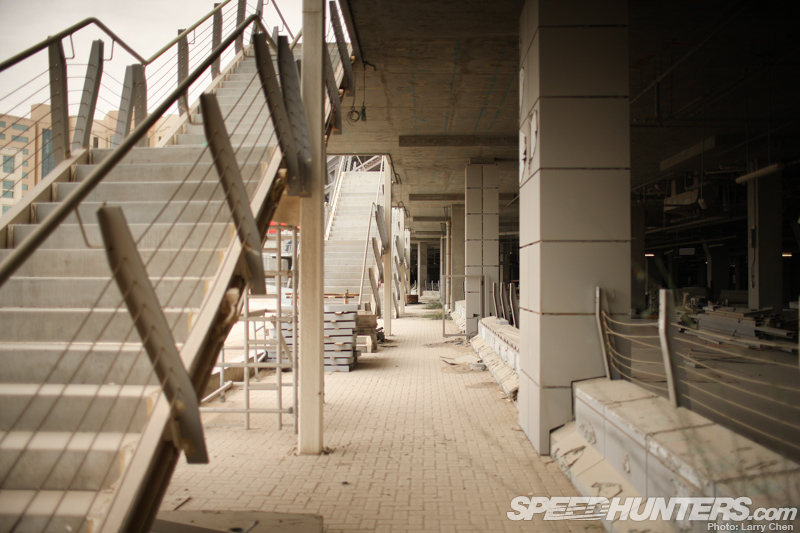 Under the grandstands was a huge parking structure that has yet to be completed.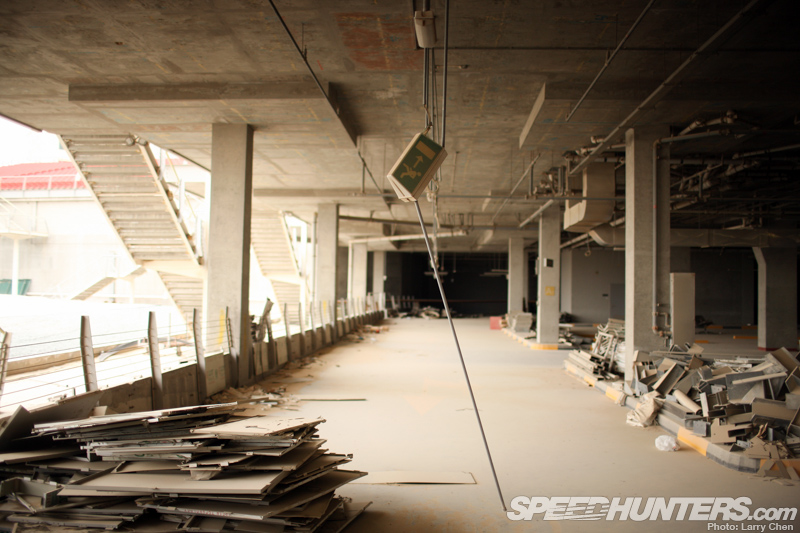 This place was seriously an urban explorer's wet dream. It seemed that construction had stopped a long time ago, as everything was covered in a very thick layer of dust.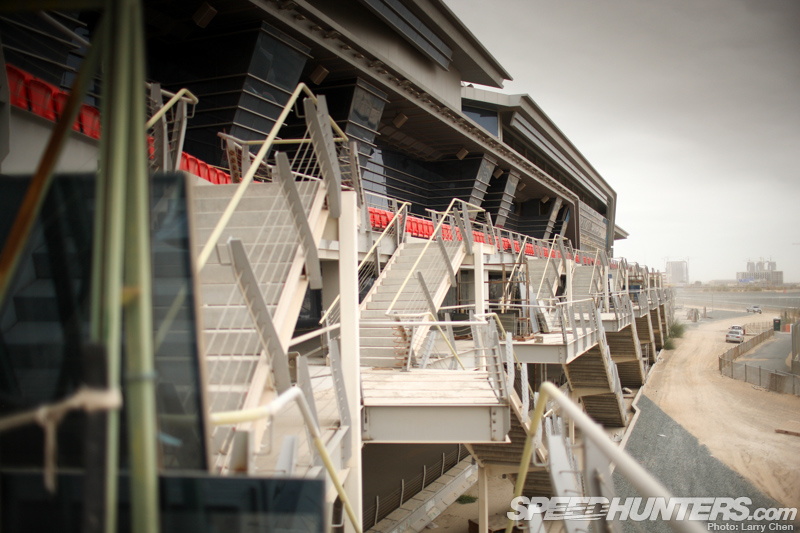 This track was actually built before Yas Marina circut in Abu Dhabi but was never fully completed.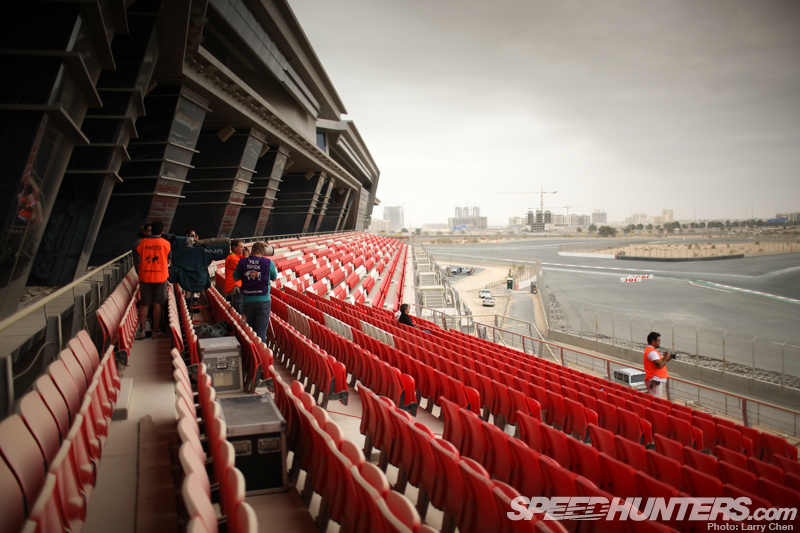 Behind the stands is a huge empty building that will eventually become a shopping mall.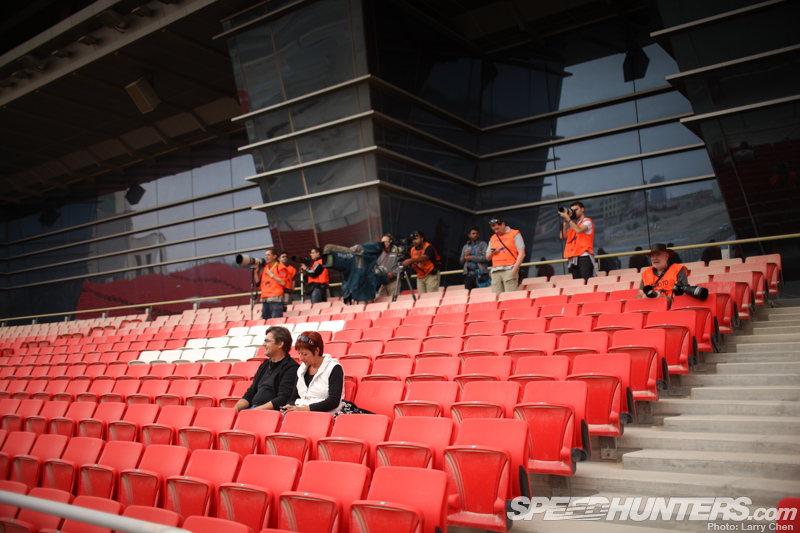 I was wondering where all the spectators were, as the 24 Hours Of Dubai was actually free to the public. I realized that the fans preferred to line the perimeter of the track, which is about as close to the action as you could get without being on the track itself.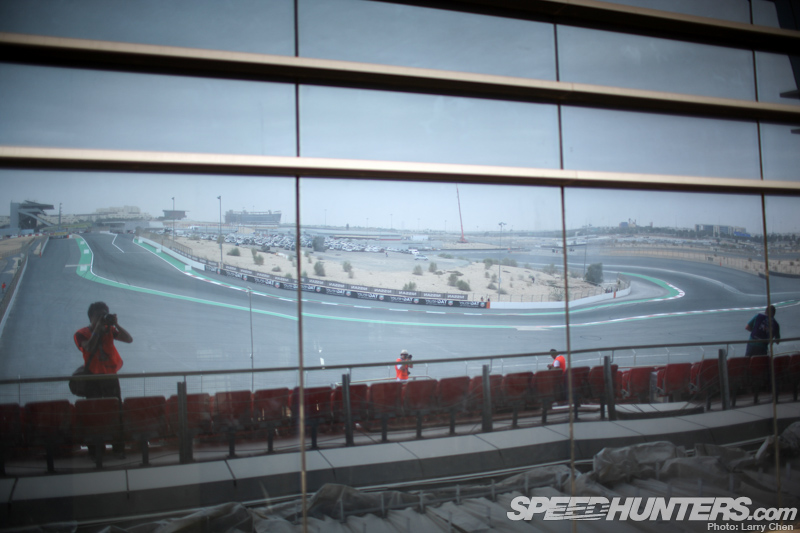 It was so calm, but then suddenly there was the sound of 81 engines roaring to life. The pace car was off and the race had begun.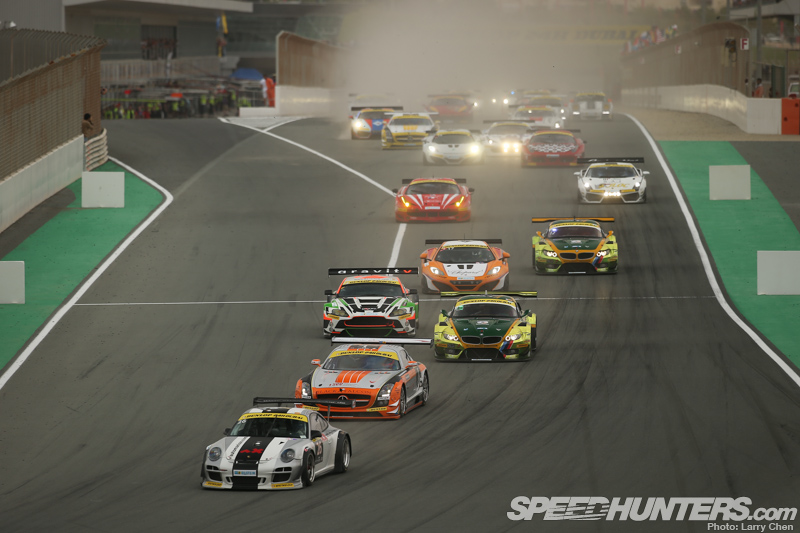 It was amazing how much sand and dust was picked up off the start. There were so many cars that by the time the last car took the green flag, the lead cars were nearly finished with their first lap.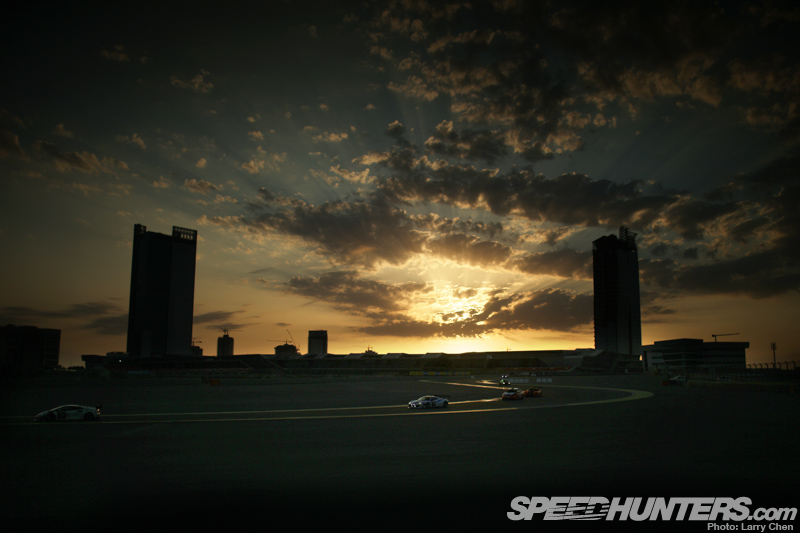 Stay tuned for more coverage from the 24 Hours Of Dubai. For now make sure you download the desktops below.
Larry
larry@dev.speedhunters.com
More stories from the 24 hours of Dubai on Speedhunters.