As cool as watching the clock while famous drivers wrestle cars around a track is, one of the most interesting and more fascinating aspects of time attack for me has always been the cars themselves. So while I really do enjoy to shoot action, it's the paddock that attracts me the most at the yearly Super Battle, checking what cars have shown up, looking at them in detail, chatting with tuners and drivers and generally soaking up the atmosphere.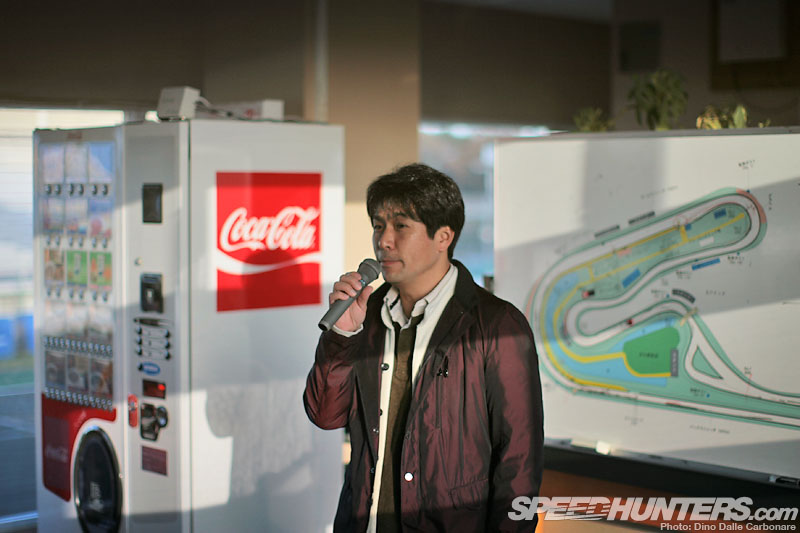 However before the start of any event in Tsukuba, there is always the mandatory meeting for each of the drivers. This is where the head marshal lets them all know of the general track-rules, where to exit the track from and what to do in the case of mechanical issues or in worst case scenario a crash. Once this was done it was over to Tsukamoto-san, the chief editor of Rev Speed and the man that for years now has been responsible for putting this awesome event together. His words were simple and to the point, "be careful and have fun out there," a great bit of advice…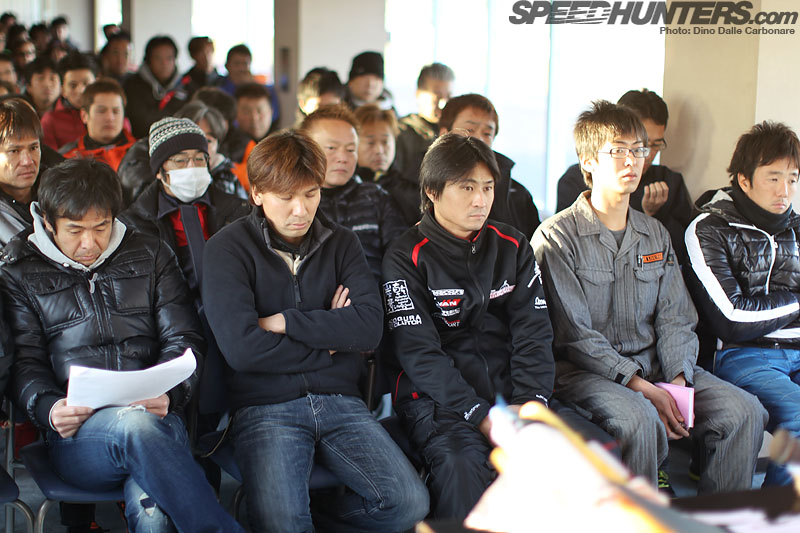 …to start the day off with. With 78 cars entered, you can imagine this means quite a few drivers and the VIP lounge on top of the pit garages was pretty full with eager time attackers.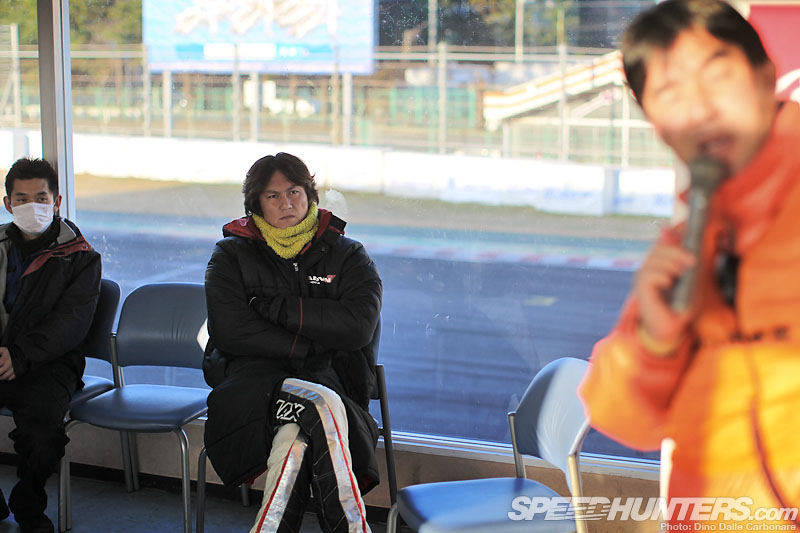 Drivers like Taniguchi-san have one hell of a busy day ahead of themselves as they are hired by different shops to extract the fastest possible times from their cars. A lot of the scheduling is organized so that these high-profile drivers…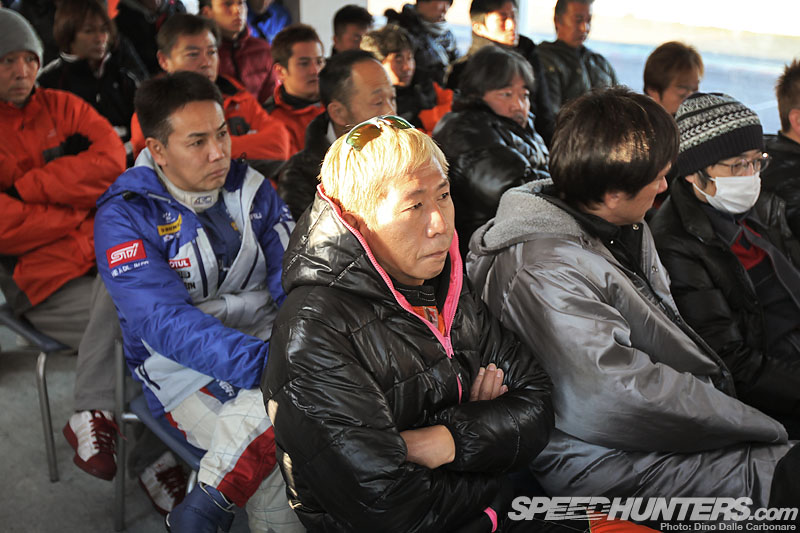 …including favorites like Orido and of course Tarzan Yamada, can drive all the cars they have been hired to steer.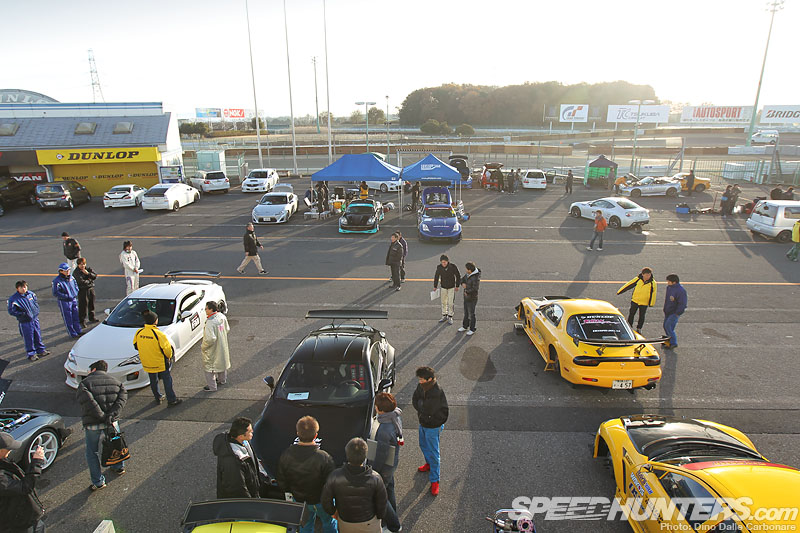 With the formalities over and done with, it was on to the paddock, which for 7 am was already well and truly buzzing with life.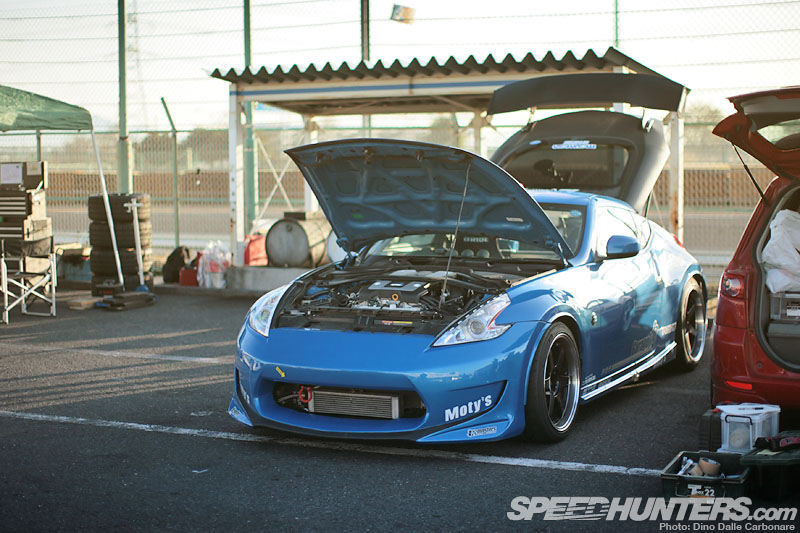 This Z34 is built by Garage Tsutomu which had come all the way up from Mie-ken. The shop specializes in Zs and might be worth a visit next time I am down there.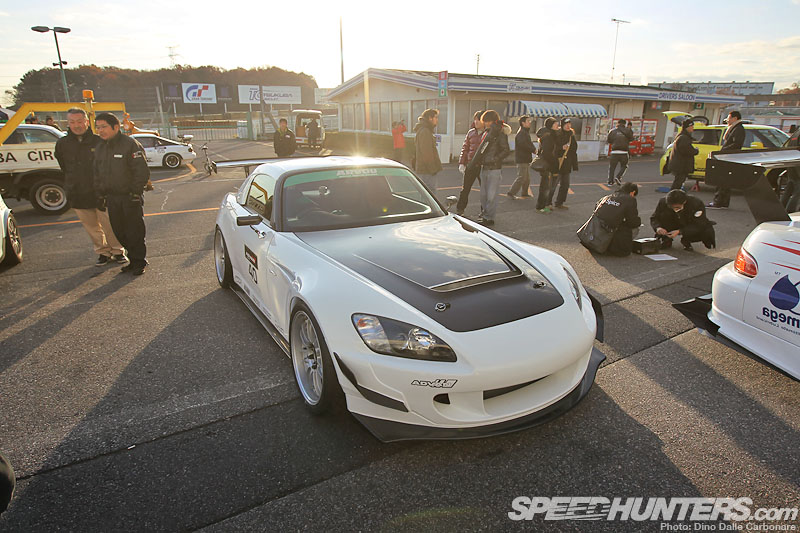 Subtleness is something I admire in any car and no other vehicle present was quite as "to the point" as the Arvou S2000. Despite being entered in the Open Class it didn't feature wild wide body aero, but a simpler few choice additions. In the company of Suzuki's S15 and ASM's AP1 it looked almost too "stock" but in no way was this reflected in its time because this thing lapped Tsukuba in a 59.047 sec, a hair's width away from a 58-sec time!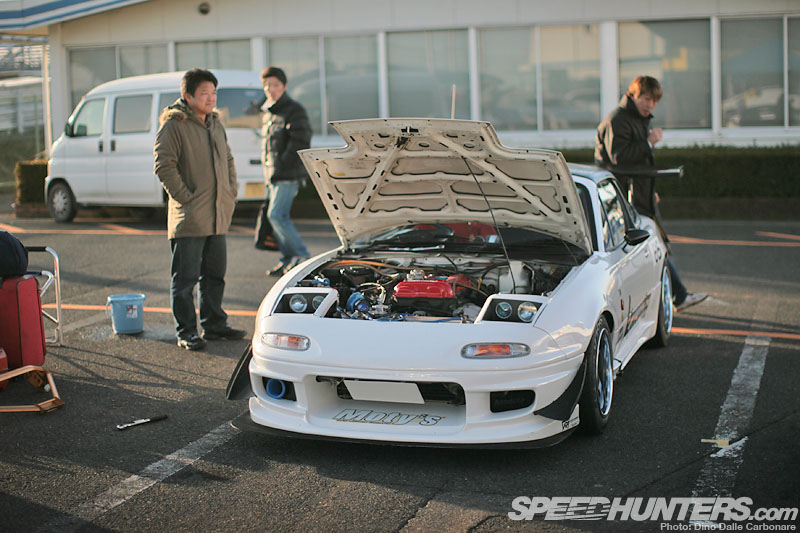 And while on the subject of simplicity nothing can quite touch a Roadster, where the basics – along with lightness – come above everything else. This Ken Auto NA which had come down from Sendai to compete, managed a best of 1:05.306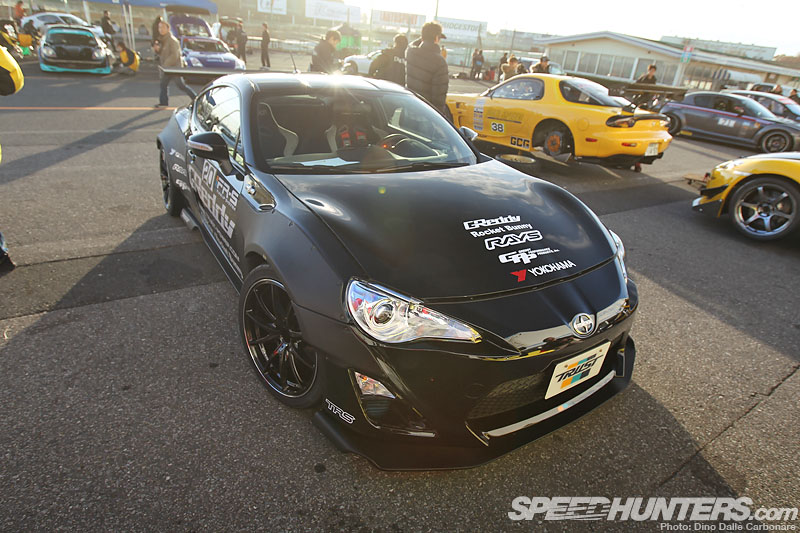 After seeing the Trust FR-S at countless shows this year, it was finally good to see it used for what it had been built for. The guys at Trust have been working hard trying to develop their soon to be released (probably around June 2013 time) bolt-on turbo kit…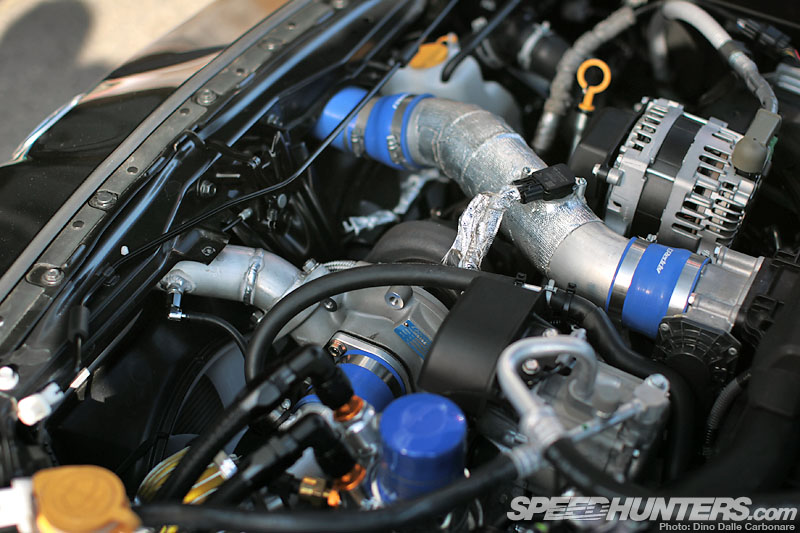 …which allows the FA20 to develop around 280 HP. This equated to a 1:04.570 lap, a decent starting point for a car that was only just shaken down the previous day.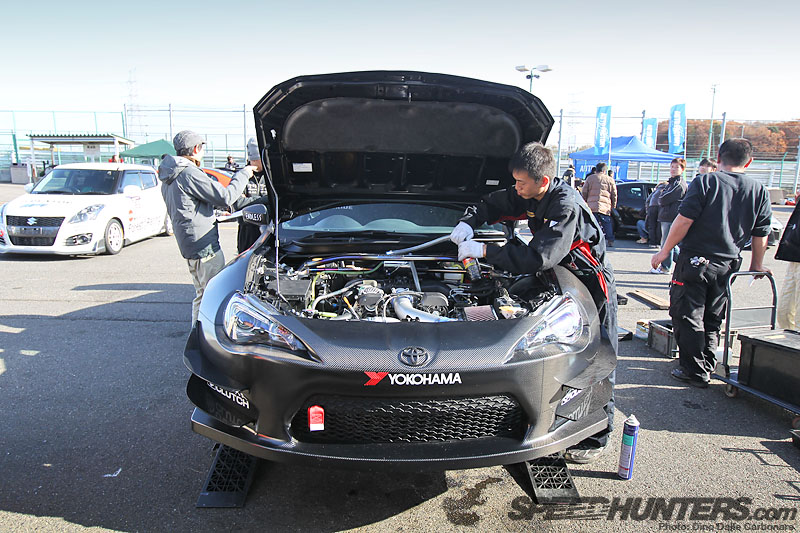 But, like I mentioned in my first post the other day, it was the Bandoh and Scorch Racing 86 that set a benchmark for the all ZC6/ZN6. The 59.728 sec Orido managed to extract out of it is noting short of incredible! I mean even tuned R35 GT-Rs where struggling to get this sort of times back in 2007/2008 when the car had just come out.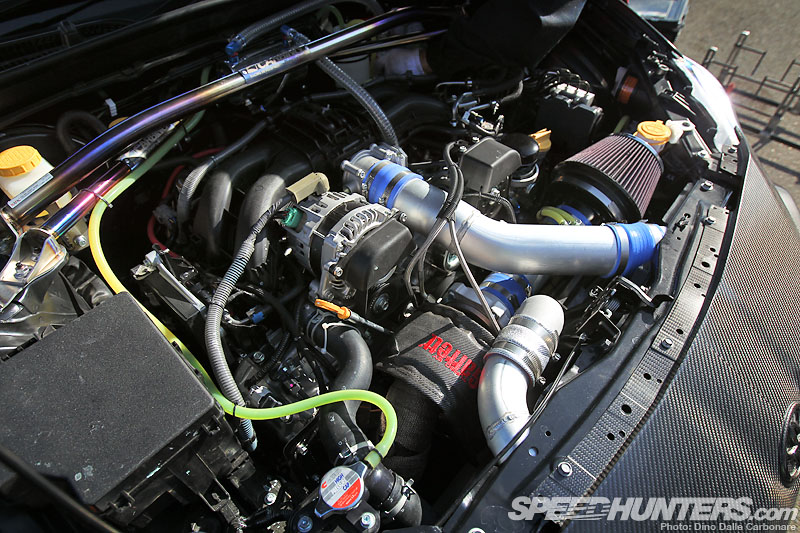 Lots of boost is obviously the key here, as well as a light weight. In fact the whole front section of the car (bumper/fenders/hood and roof) are all dry carbon.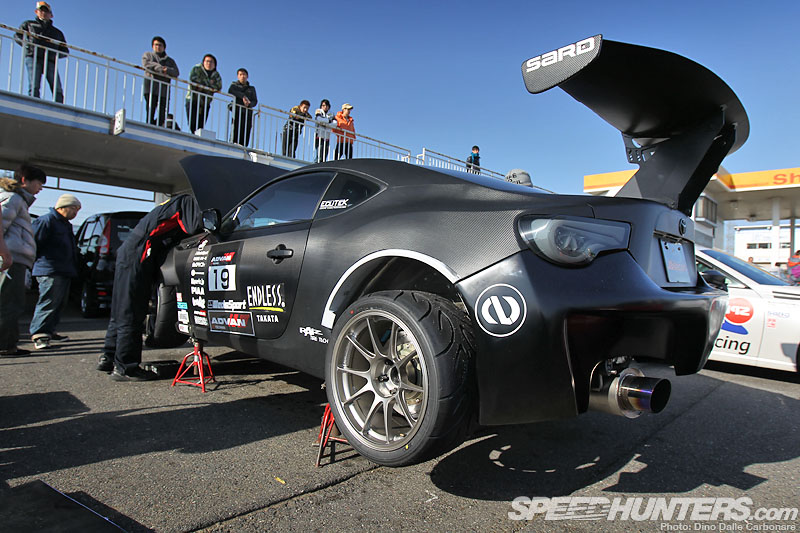 I'm sure we will be seeing a lot of this thing in the next few months!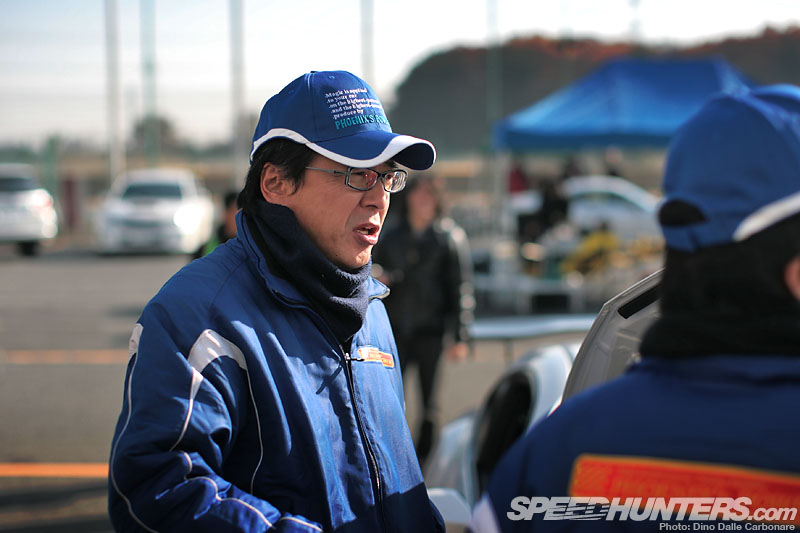 Yokoyama-san, the president of Phoenix's Power, had come all the way from Kyoto with his new project…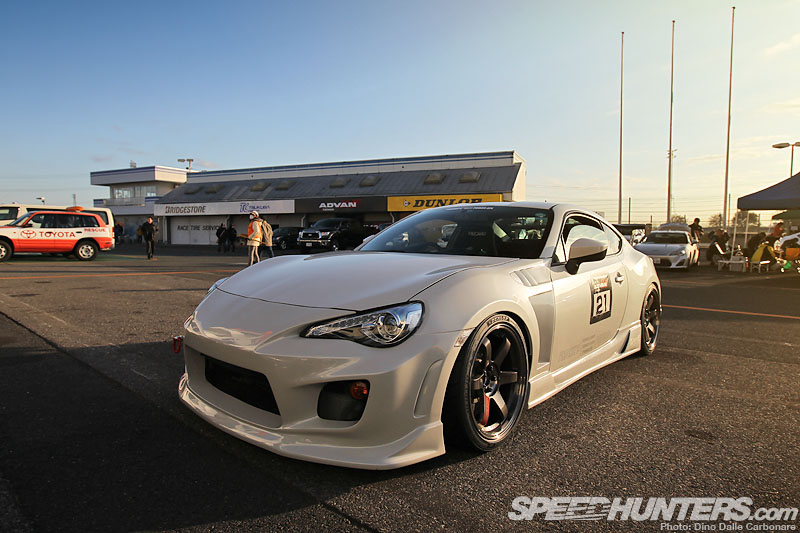 …based on the 86. Work on the car has just began and aside from a full Endless braking kit, Aragosta dampers and a ignis aero kit is still very much stock. The 1:04.983 Taniguchi extracted is a very good start.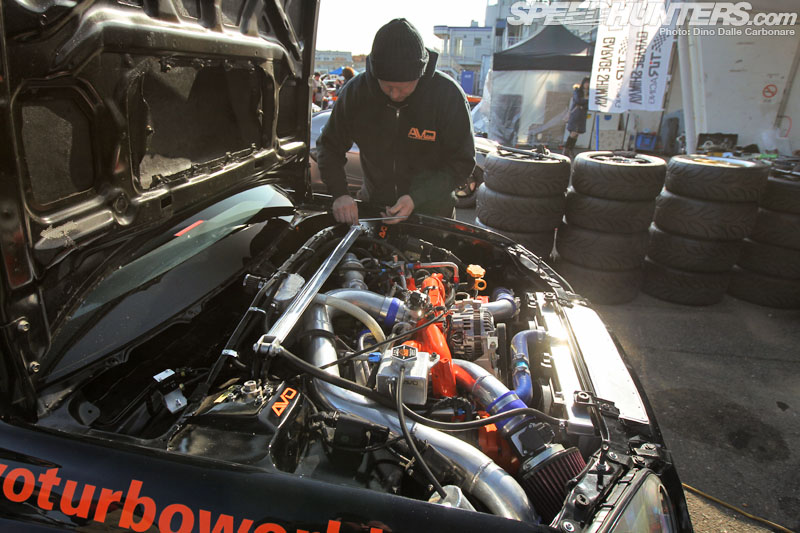 Ross from AVO Turboworld Japan was busy fine-tuning his widebody GDB which, as the years have gone by, has been getting faster and faster managing a 58.648 sec lap on the final session of the day.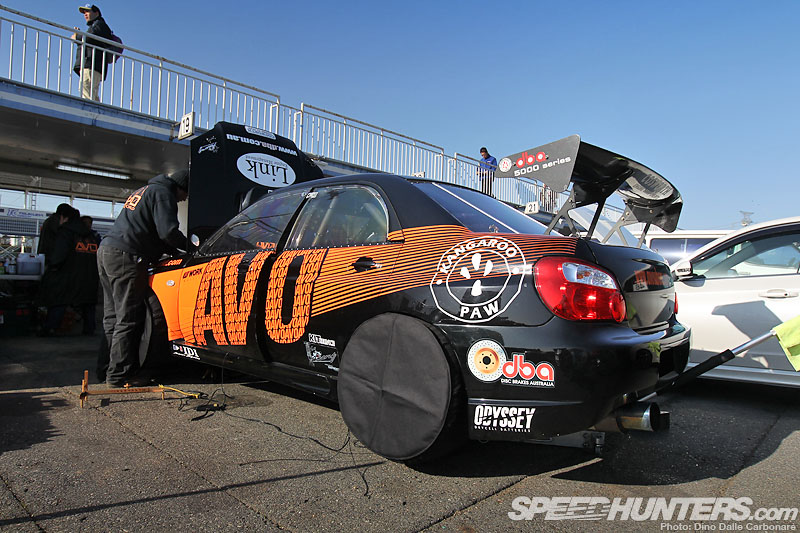 In between sessions Ross keeps the tires nice and hot thanks to some tire warmers. Temperature is set at around 78-deg C.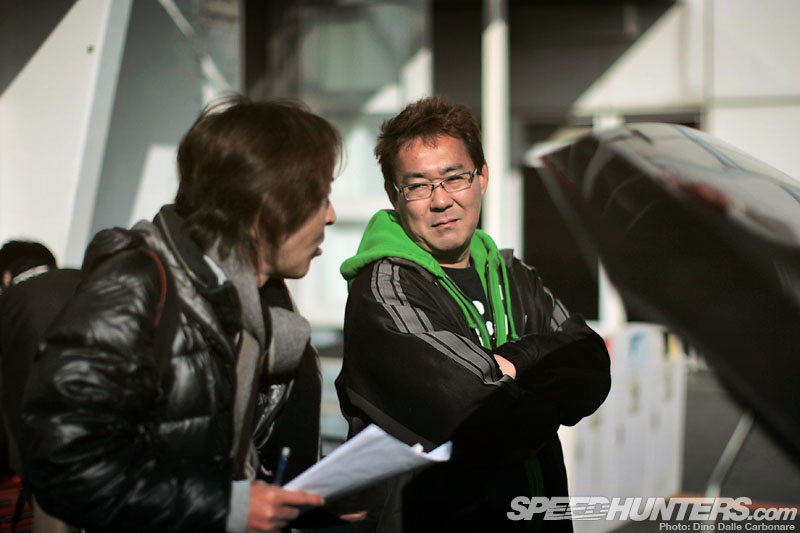 Tazawa-san of Garage G-Force was back at Tsukuba with his Evo X beast that was built in collaboration with Varis who took care of the aero and Sunbeam who handled the suspension and braking. Visually, the car hasn't changed much since we featured it….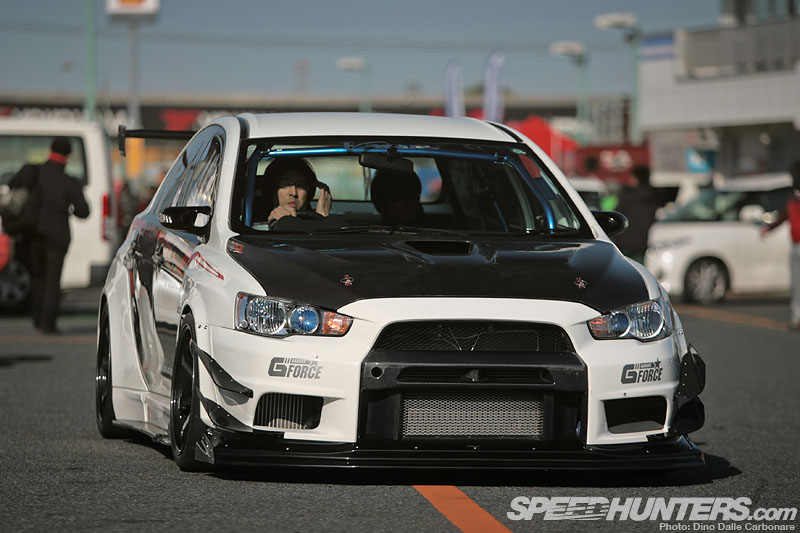 …but a little more tuning has obviously been done for Nob to have extracted a 57-sec lap out of it!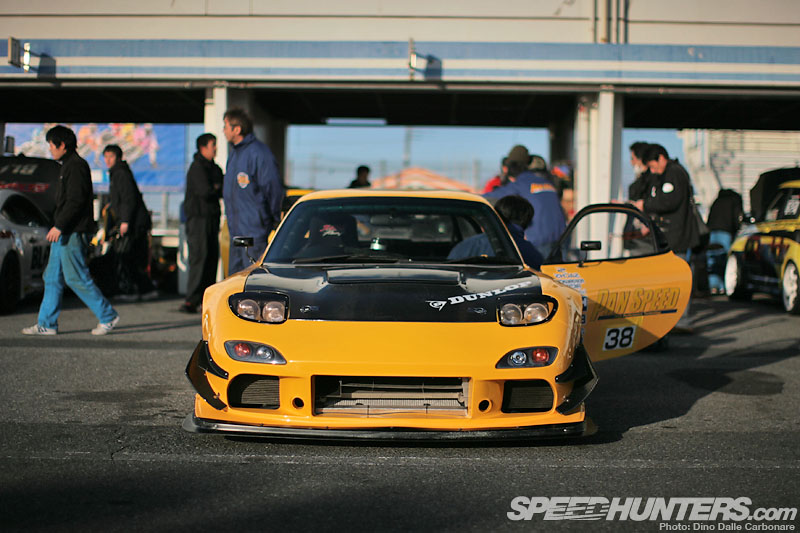 Like Revoluton, Pan Speed left their fully blown track attack monster at the shop…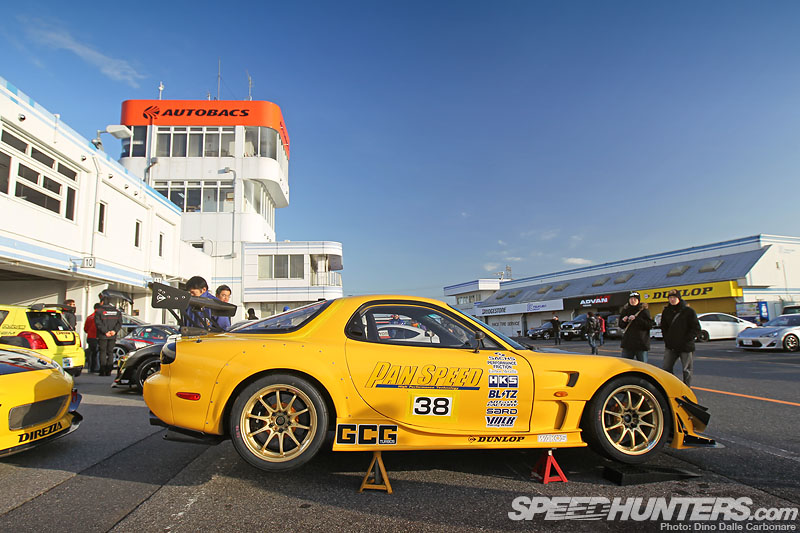 …preferring to show up with their other FD3S demo car…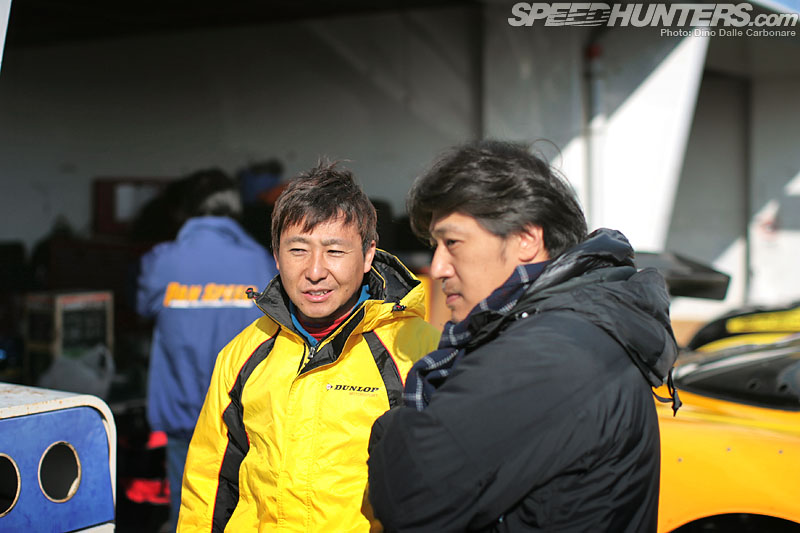 …which Sasaki Kouta had been hired to drive.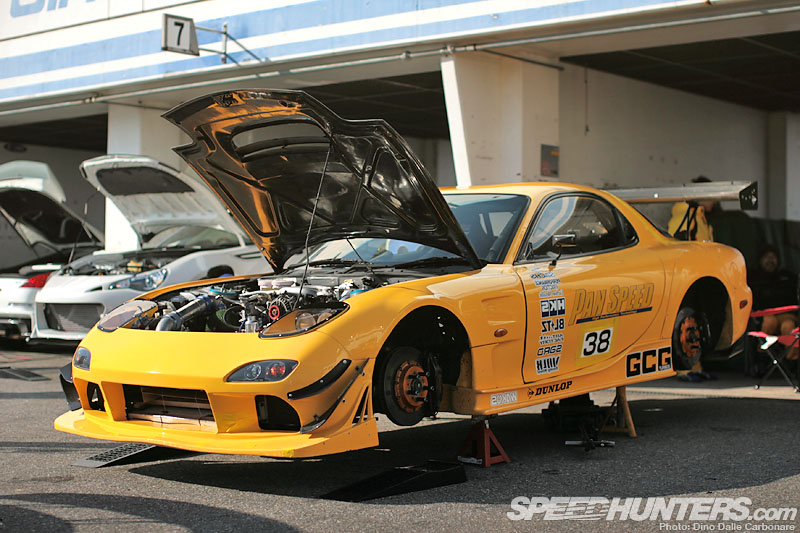 This RX-7 in no way boasts extreme modifications like their wide body time attacker, but despite what the Pan Speed mechanics describe "a more road-oriented tune," was able to lap Tsukuba in 58.180 sec, coming ever so close to a 57! Needless to say the RX-7 remains one of the best and most capable time attack cars to ever come out of Japan.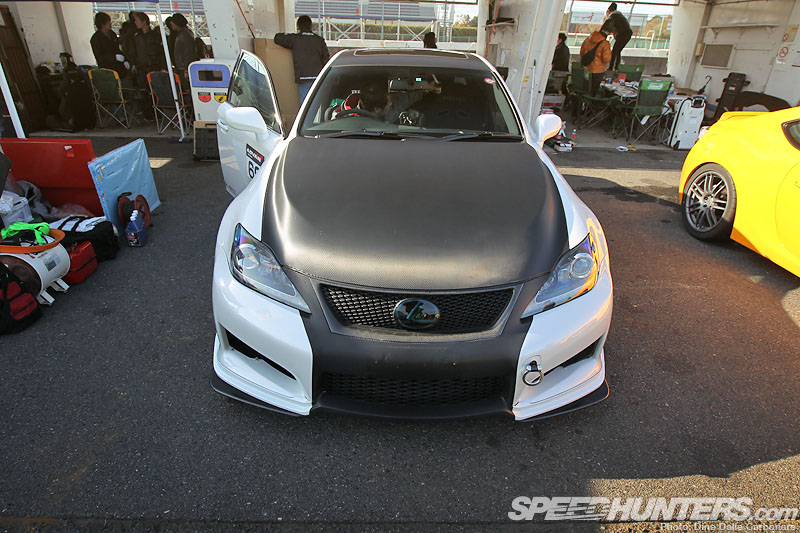 Lexus tuner Novum brought their IS-F demonstrator, which was probably one of the best sounding cars present. Best it got was a 1:03.181, a very decent time for a street going luxury sports sedan.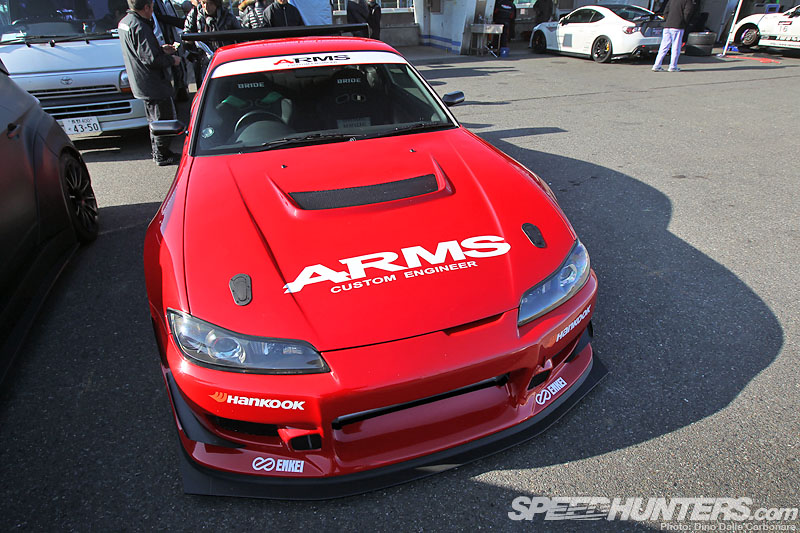 The ARMS S15, which we featured earlier this year, remains one of my favorite Silvias in Japan. It managed a 59.660 sec with Mitsuhiro Kinoshita behind the wheel, running on street radials.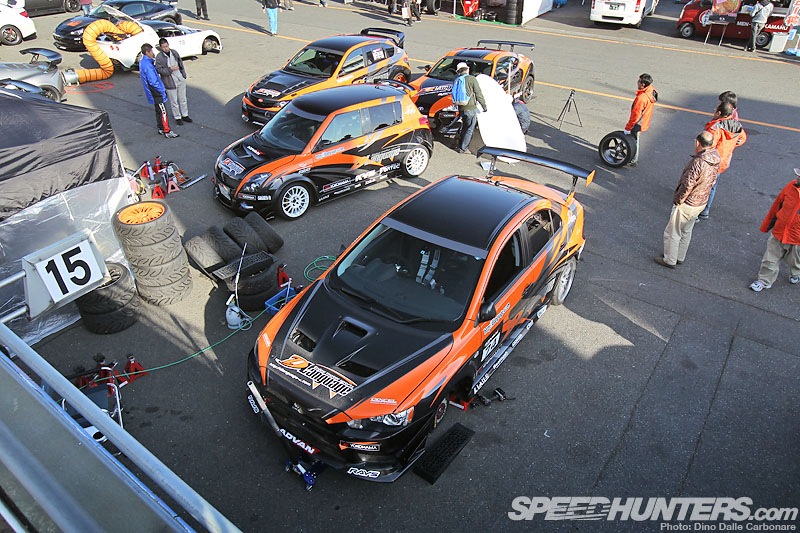 D Language, a recently established player in the Japanese aftermarket and racing world, made quite an entrance at the Super Battle by showing up with a total of four cars!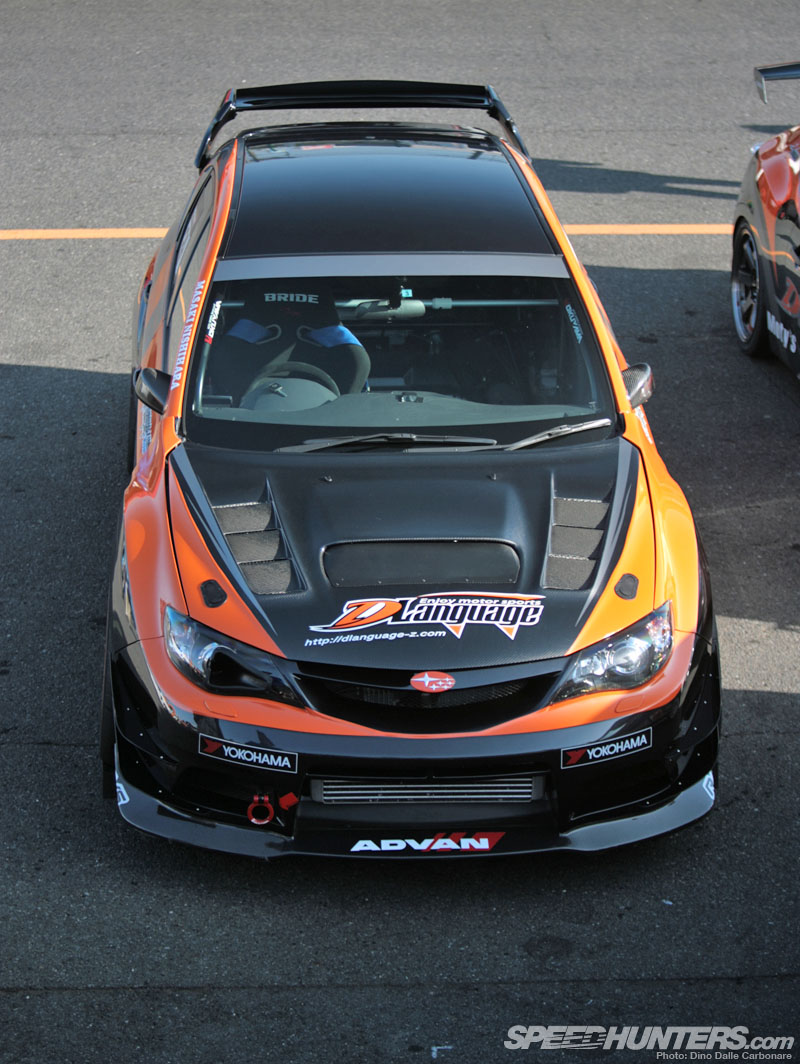 Their GRB was their fastest car managing a very respectable 58.587 sec lap.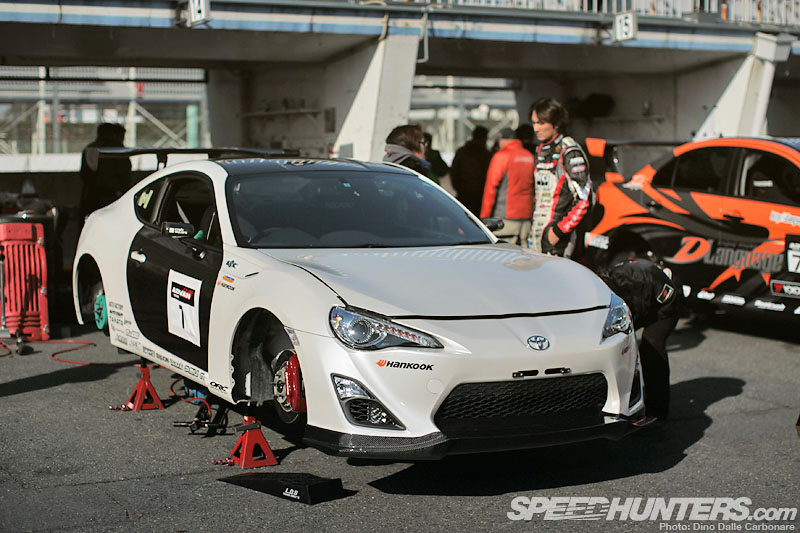 I was keen to check out the Revolution ZN6 as I thought it was quite curious that they had shown up with this car rather than their FD3S. Contrary to popular belief Revolution does tune other cars, in fact back in the day I shot the president's Acura NSX and one of their customer's Supra. I found their approach to the 86 quite cool, keeping the engine stock for the time being but concentrating on dropping weight with lots of dry carbon parts in the engine by and wet carbon doors. They have managed to get the curb weight down to 1060 kg.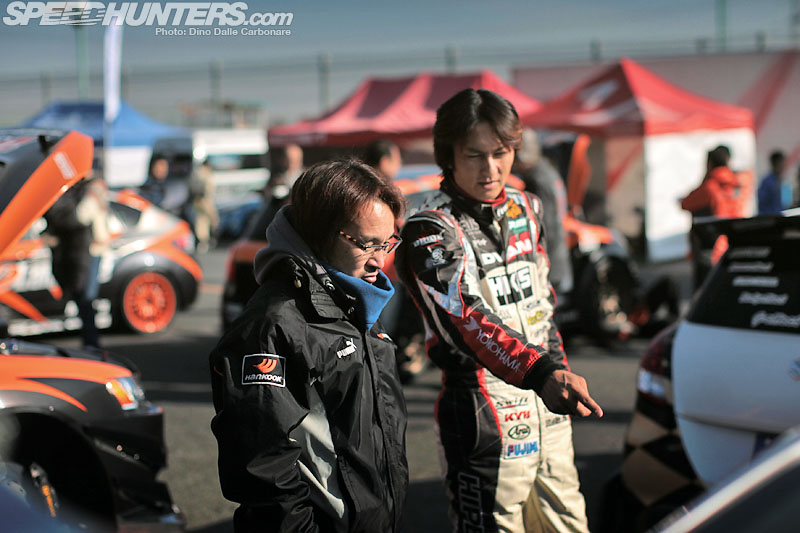 Even Nob was impressed. Best lap on the day was a 1:03.805.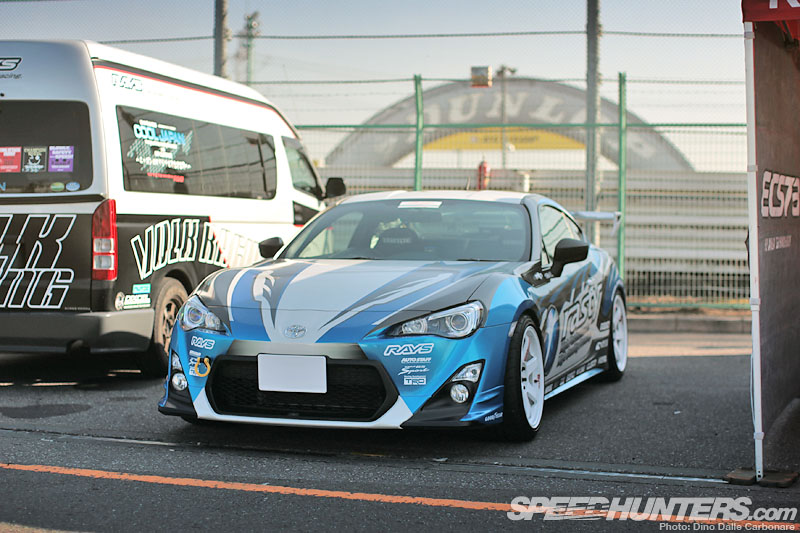 I think I much preferred the Rasty 86 before the graphics.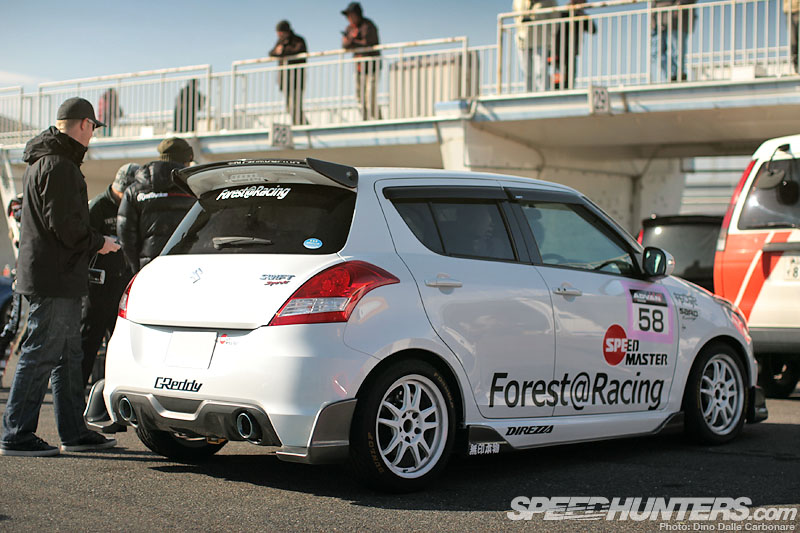 The Suzuki Swift Sport is a very popular entry level time attack car in Japan, and as this Forest Racing example proves can be made to look so aggressive!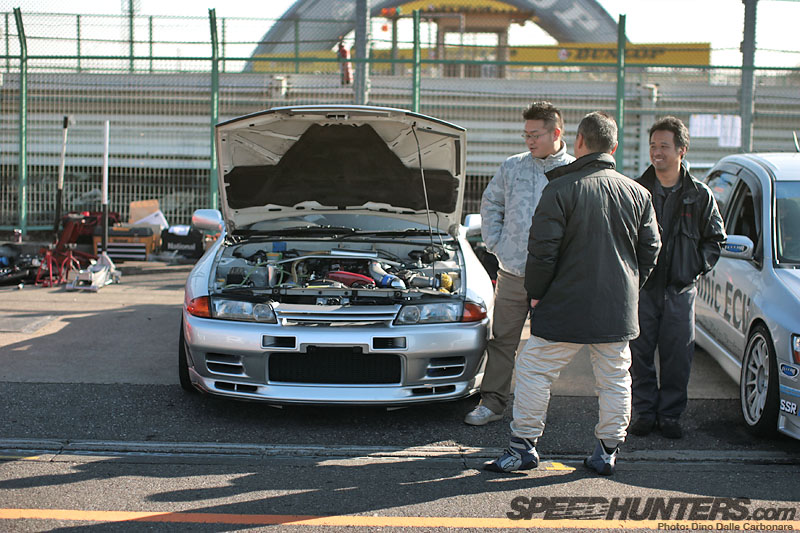 Admix, builders of the wild Supra we looked at some time back, entered their new BNR32 project at the Super Battle. The Skyline is almost stock, as Motojima-san told us, so the 1:03.118 it recorded was a sort of baseline time from which they will work on from now on.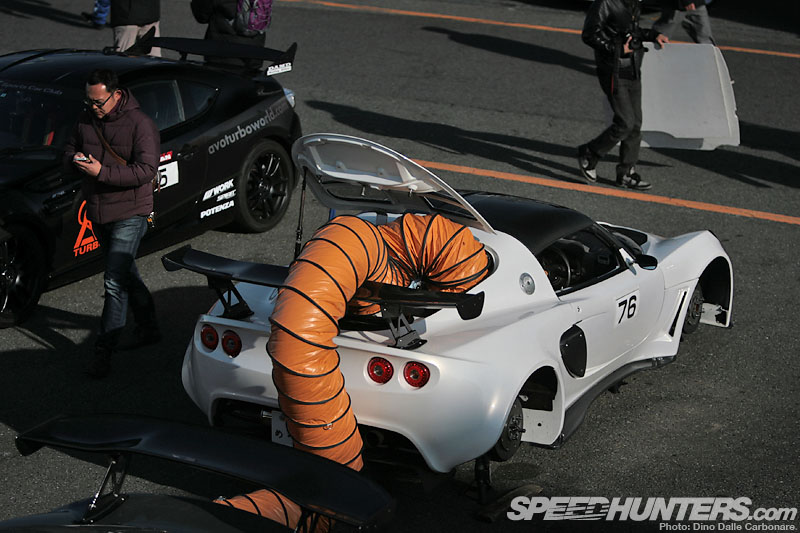 Cooling system anyone?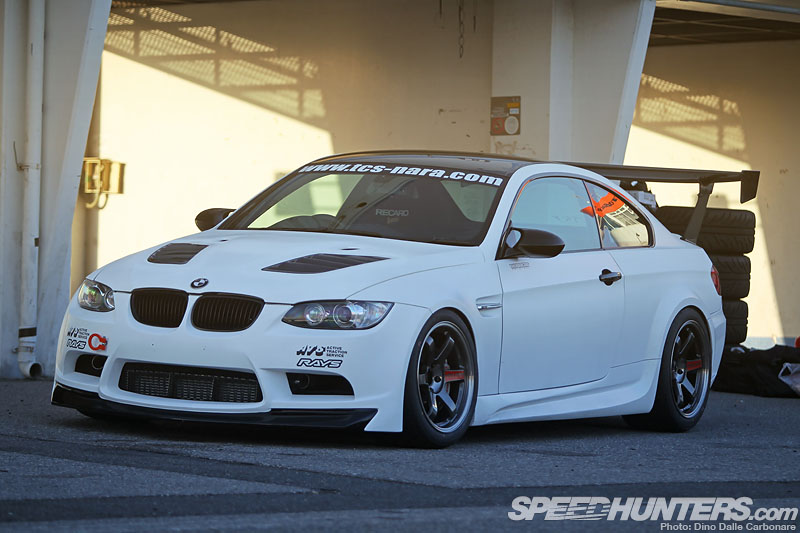 Action shots will be next from the Super Battle, but for now I will leave you with this snap of the stunning TCS Nara flat-white M3…oh and a few desktops below!
Back soon!
Tsukuba Super Battle 2012 coverage on Speedhunters
-Dino Dalle Carbonare