After a somewhat disappointing event last year, spoiled by snow, rain and a track that didn't want to dry, the Tsukuba Super Battle couldn't have been blessed with better conditions today at Tsukuba. Freezing air and cloudless blue skies are always the perfect recipe for optimal time attack conditions, and the 78 cars in attendance at what has always been my favorite event of the year, were all out to set some serious times.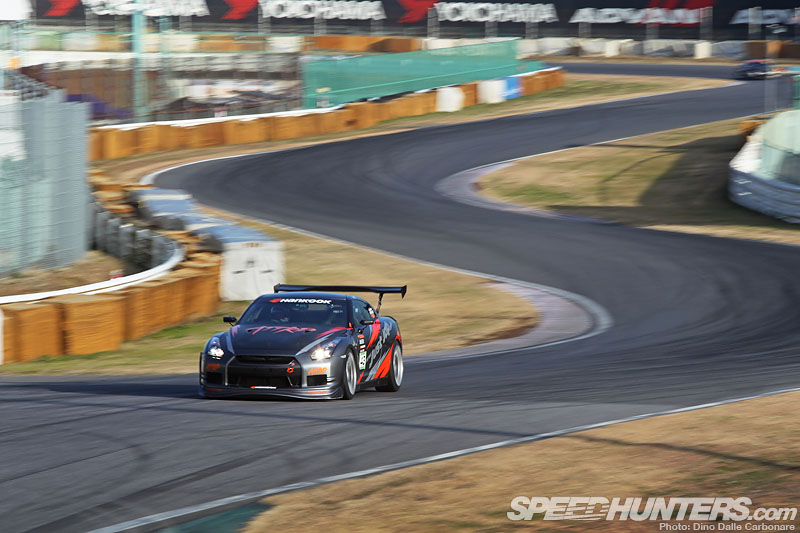 Rev Speed magazine has been organizing this track gathering for over 20 years and I've always categorized it as a defining event, helping push the tuning scene in the right direction. Setting a fast time for a tuning shop is probably the best way to indirectly market their capabilities because, simply put, the clock never lies.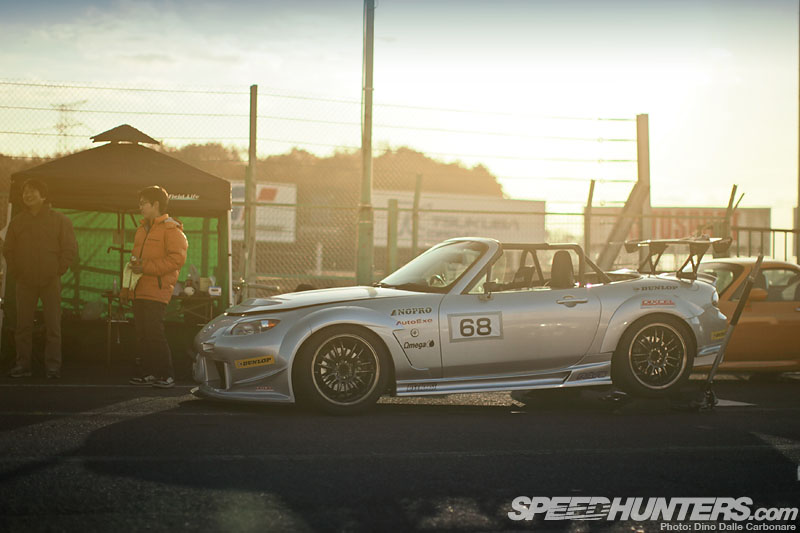 So even if I am not the biggest fan of hearing my alarm go off at 4:30 in the morning…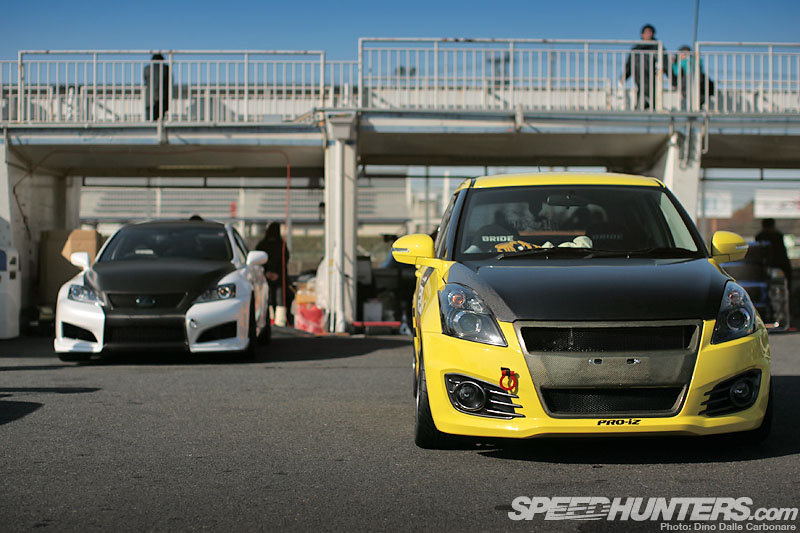 …I woke up with a big smile today, knowing that I'd get to see some of the fastest track cars in Japan…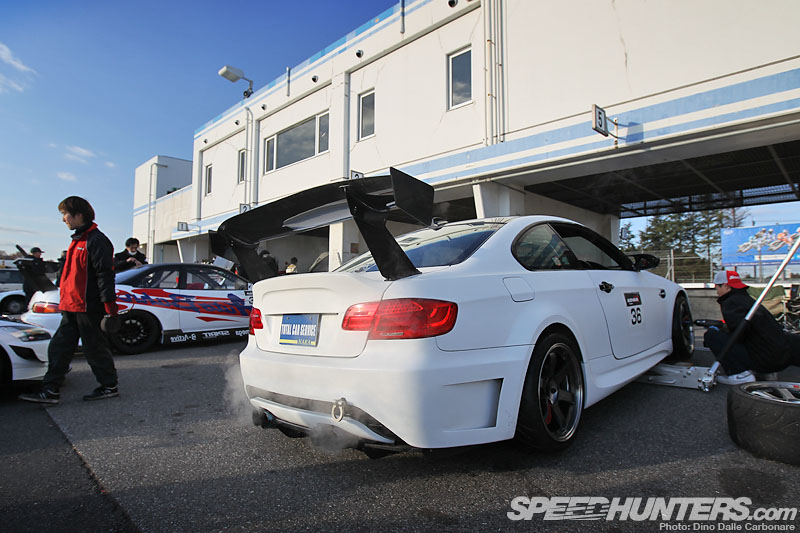 …as well as a few new surprises. Every year this event seems to have a completely different atmosphere. It's probably due to the fact that on top of the few regulars, there are always lots of new cars to be seen and for 2012 this was especially true.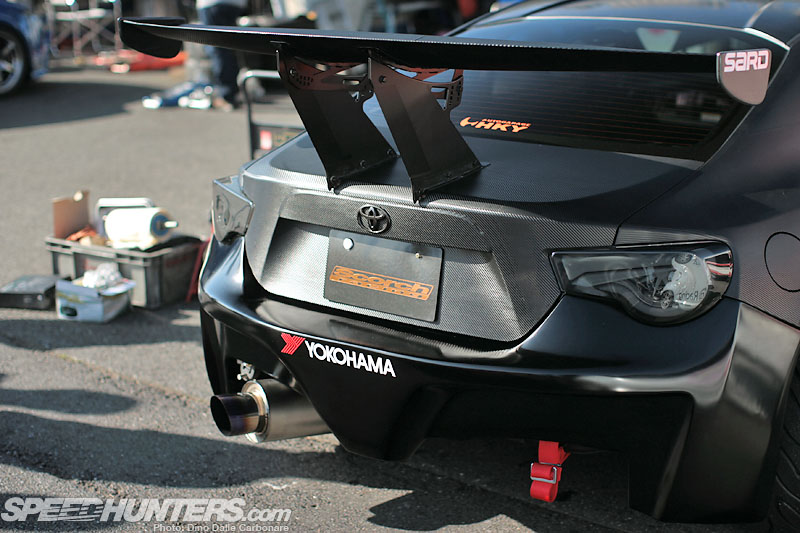 And you can't get more "new" than the 86/BRZ, which has obviously become a very popular platform with tuning shops in Japan. Rev Speed created an all new class for them to compete in and the wild Racing Project Bandoh 86, built in collaboration with Scorch Racing…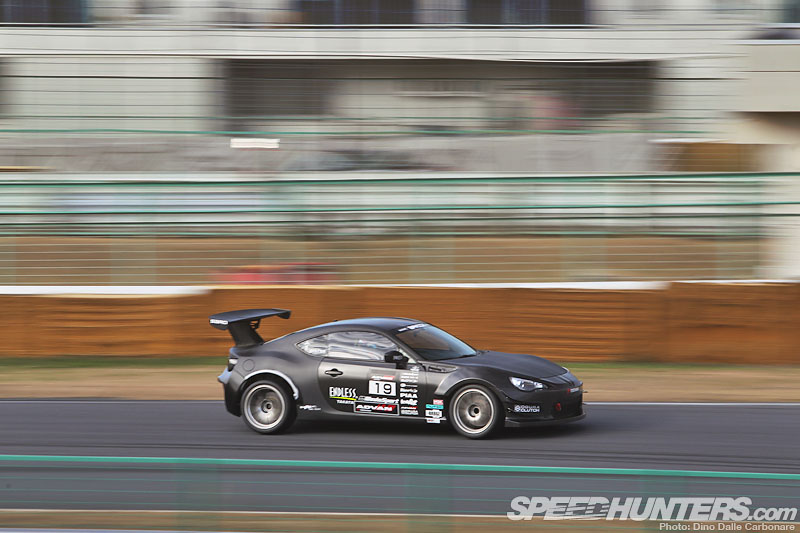 …was by far the biggest surprise. Bandoh's experience in Super GT has obviously paid off on this new project because it wasn't long before Manabu Orido set the fastest record for the class with an incredible 59.728 sec lap. For a car that was literally completed last night and never really been driven properly this is all the more impressive. Orido could have definitely gone faster but during its second outing it developed some engine issues and was retired for the day.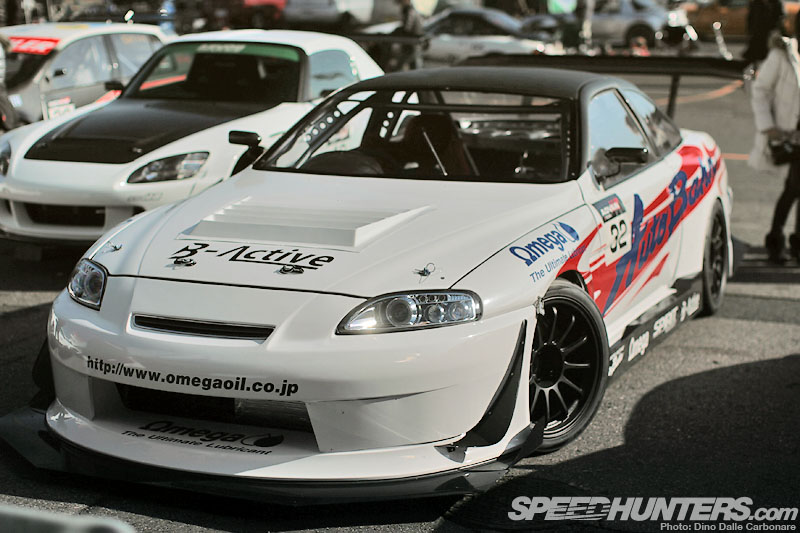 It may not be completely new, but the Auto Bahn Soarer was one of the freshest cars at the event. This 720 HP beast has been refined for the new time attack season and sports an all new paint job.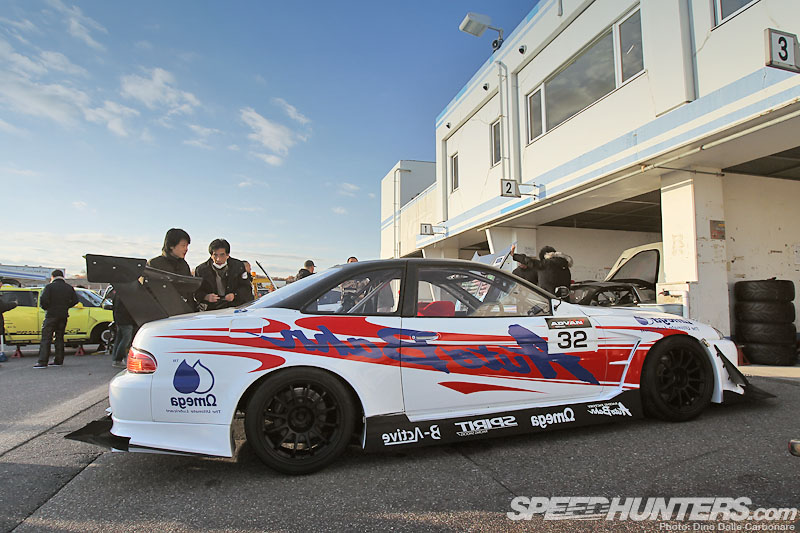 The car managed a 59.122 sec lap, the fastest it has ever gone and if it wasn't for the 680 lb/ft (923 Nm) of torque causing all sorts of traction issues coming out of the tighter corners, it could potentially go much faster!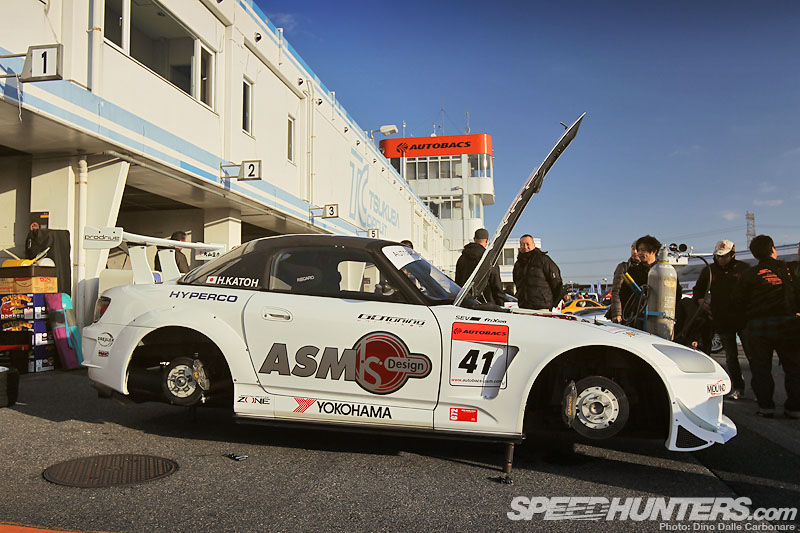 The guys from Autobacs ASM Yokohama were out with their widebody S2000 trying hard to get closer to that 1-minute-flat laptime.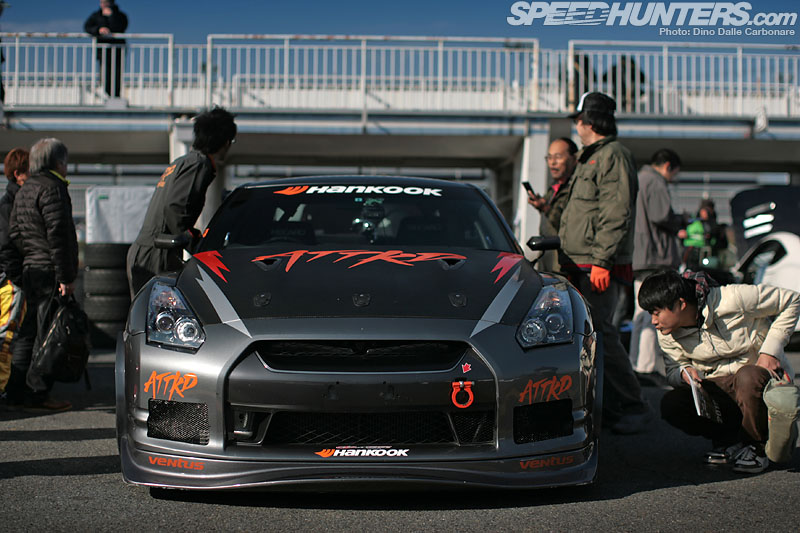 Tsukada-san from ATTKD is quite the master builder of time attack GT-Rs, and after having put together blisteringly quick R32 and R34 GT-R's in the past, he has dedicated the last couple of years to the R35. This 4.1L beast was back this year to beat its record, which it did on its second outing with a 58.634 sec.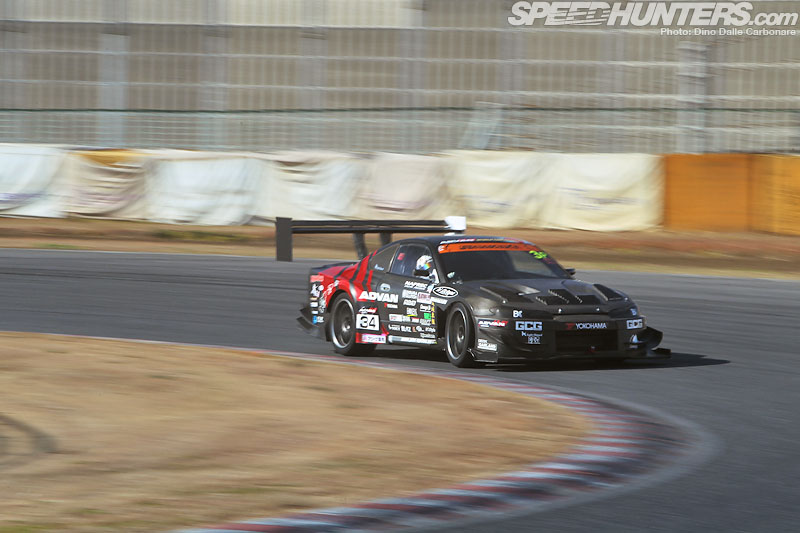 It was very cool of Rev Speed to allow Under Suzuki to enter the event, which is usually only open to tuning shops. His obsession with continually making his car faster and faster, has made him a crowd favorite both in and out of Japan and yesterday really turned out to be his day.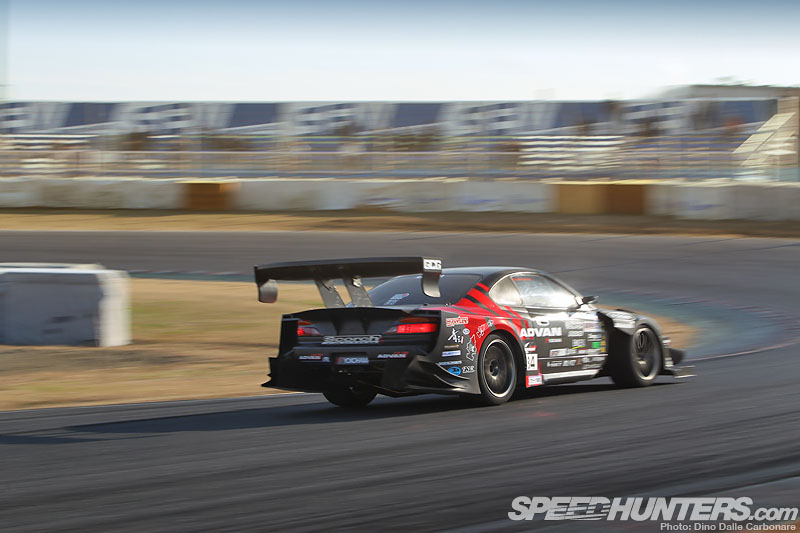 His goal has always been to dip into the 53-seconds, and that is precisely what he did. His 53.638 sec, achieved in his third outing, is the best time ever to be recorded at a Super Battle event, just managing to beat the 53.673 sec record the Revolution FD3S set back in 2010. Needless to say he was extremely happy with his result. But if you think that he'll be hanging up the towel now, you are wrong; next obvious goal is to beat Taniguchi's time of 53.589 sec that was set in the HKS CT230R, the overall record for a tuned car at Tsukuba. It's just so close, and with the Battle Evome series kicking off in January, he will have four other chances this season to attempt it.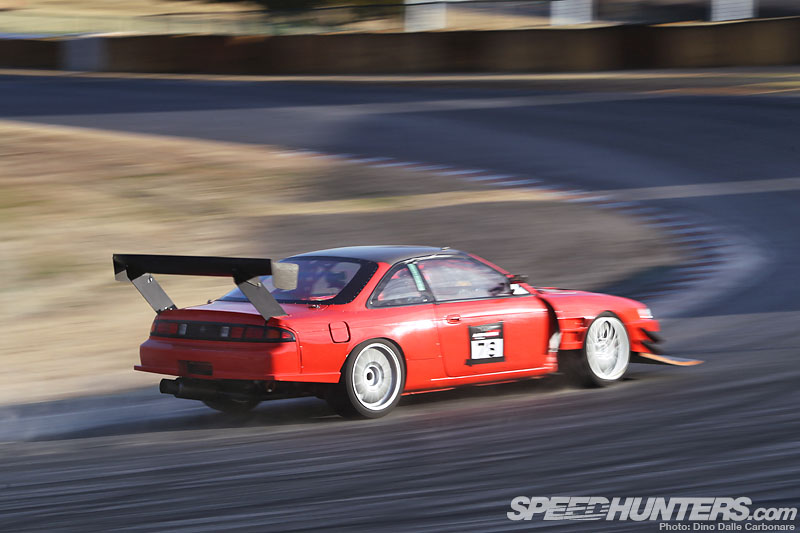 Horikoshi-san, with his orange S14 he built in collaboration with Scorch Racing, was also at the event. Now sporting an all new motor the car has the potential for some even more serious times. However his day was cut short when the hood broke and split half way, folding upwards and ending his fun. His could "only" manage a 57.304 sec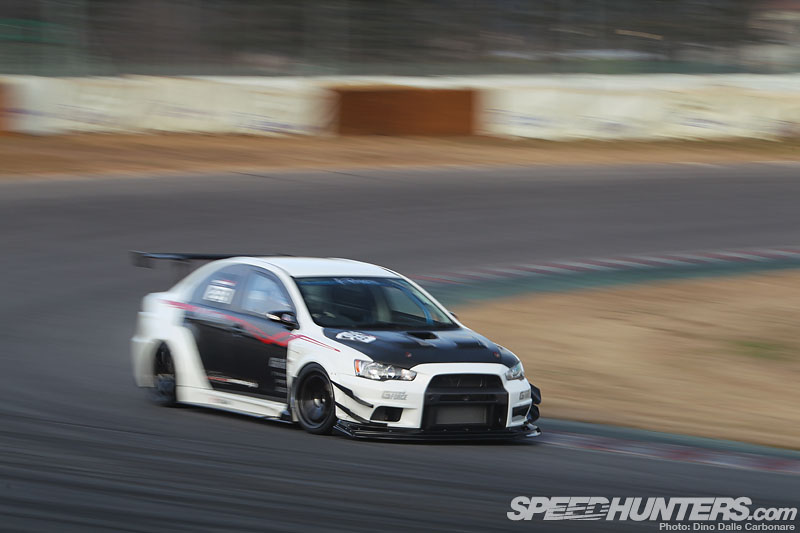 The Garage G-Force Evo X is already the fastest C4ZA in Japan, but thanks to more work and excellent driving by Taniguchi it's now even faster! It's the first X to dip into the 56-seconds, with a 56.784 sec, simply unbelievable. Maybe HKS would like to step the game up now?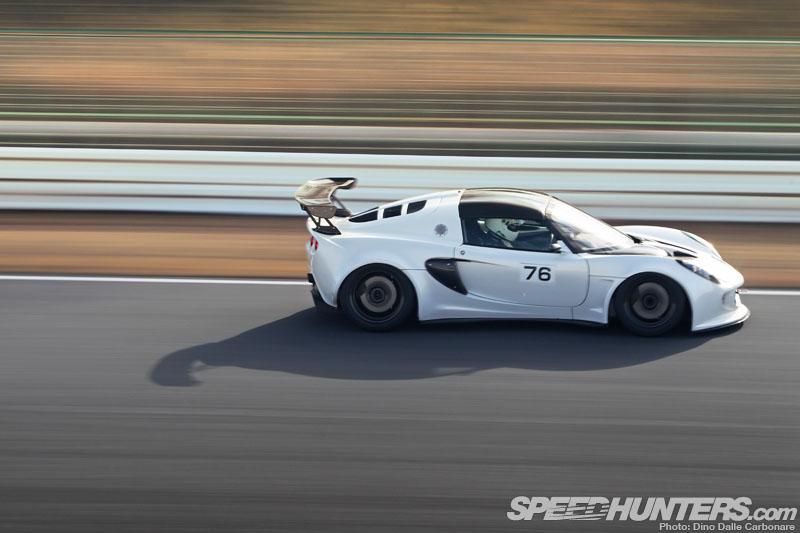 The Outerplus with Ti Racing Exige recorded a 57.176 sec, so close to that "56", yet so far.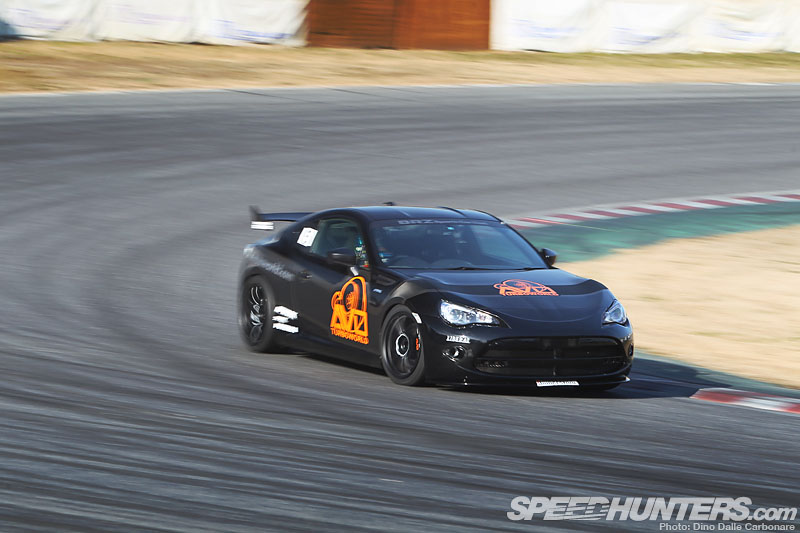 The AVO Turboworld BRZ that I featured last month was out at Tsukuba with an all new front bumper, a little sneak peak at one part of the all-new aero package body-kit maker Liberal will be unveiling at the Tokyo Auto Salon next month. The turbocharged BRZ got a best lap of a 1:06.260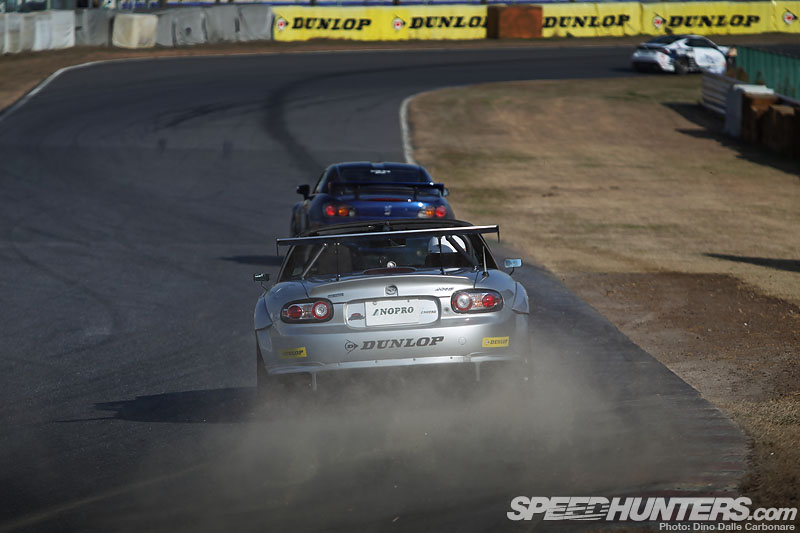 1:03.599 was the best the Nogami Project (Nopro) NC recorded, a great result for what is one of the coolest track-focused Roadsters in Japan.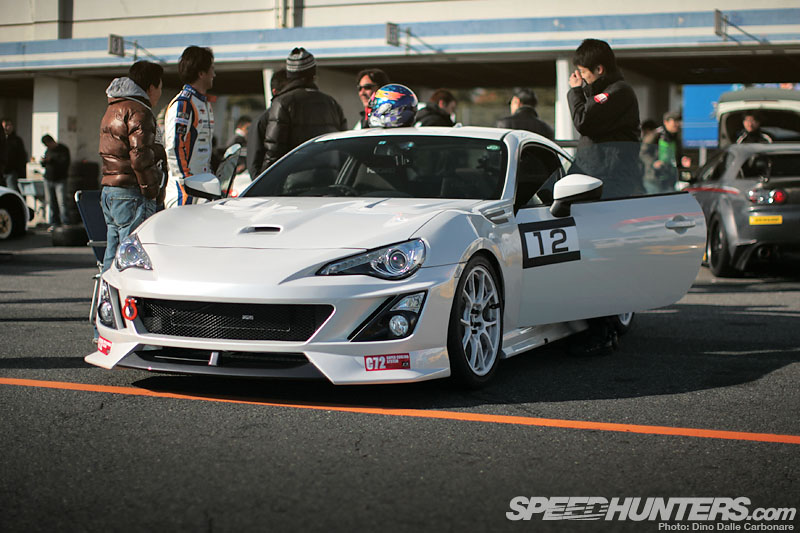 There will be plenty to see in the coverage I have coming for you next week, from a closer  look at all the vast selection of 86/BRZs that participated…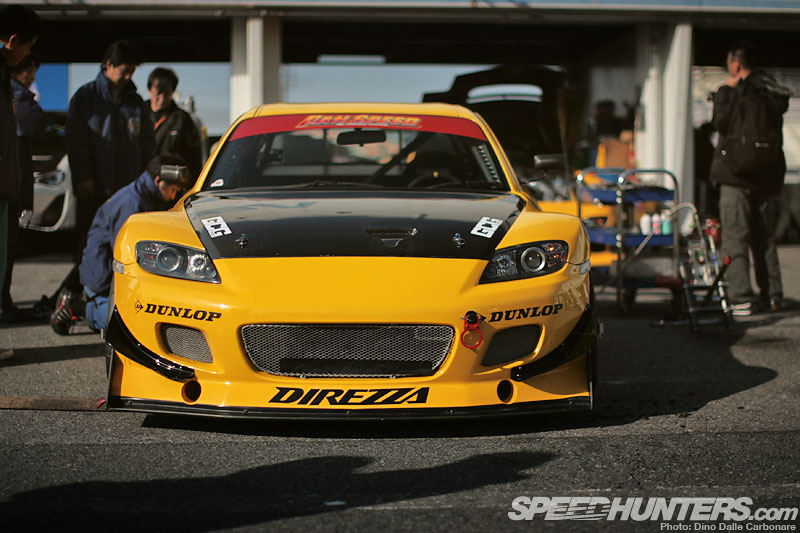 …to the more usual attendants that we all know and love.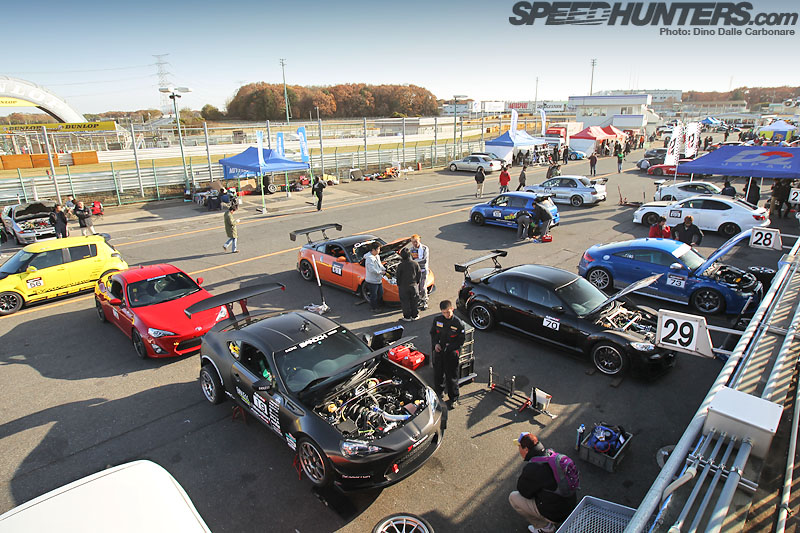 For now however I leave you with a little selection of desktops, so scroll down and download away!
-Dino Dalle Carbonare