As Speedhunters, the digital SLR camera is surely one of the most important tools of our trade. Without those big camera bodies and even bigger lenses, Speedhunters would probably not exist. Equally crucial though is the smart phone. Whether it's communicating by email while traveling, checking up on comment discussions, or updating our social media channels, it's hard to imagine the ancient times when they didn't exist. In my eye, he most important feature of the smart phone is its camera.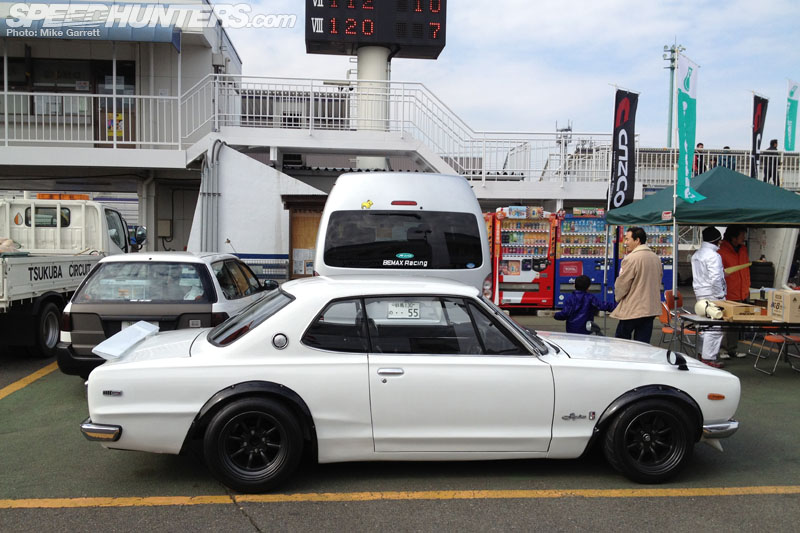 While they do get better and better with every release, these mobile phone cameras still can't match our SLRs in terms of image quality and custom settings. However, what they lack in image quality they make up for with the fact that they are with us at every moment of our lives. Even better, these smart phone-captured photos can be uploaded and shared with the world in mere seconds.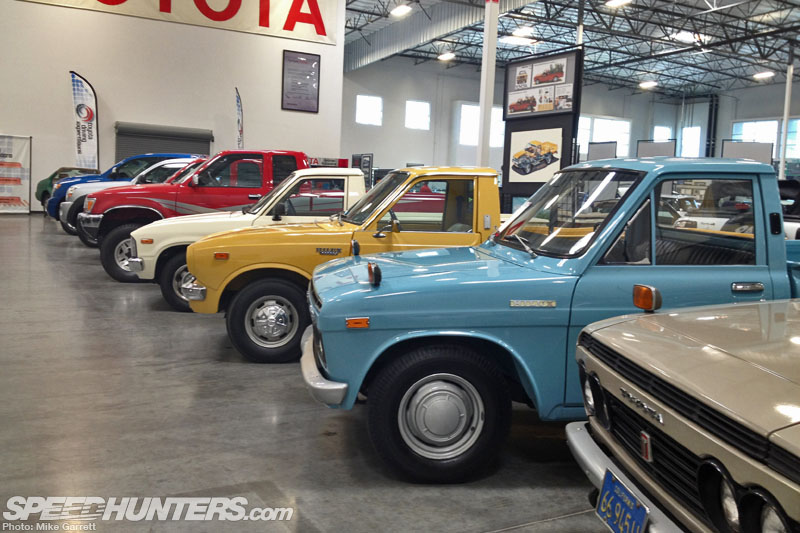 With this technology, we can make sure that no meal we eat goes undocumented or that no cute scene of our pets happens without being captured. As Speedhunters, our mobile phones are also filled with hundreds of automobile-related photos captured during our daily routines.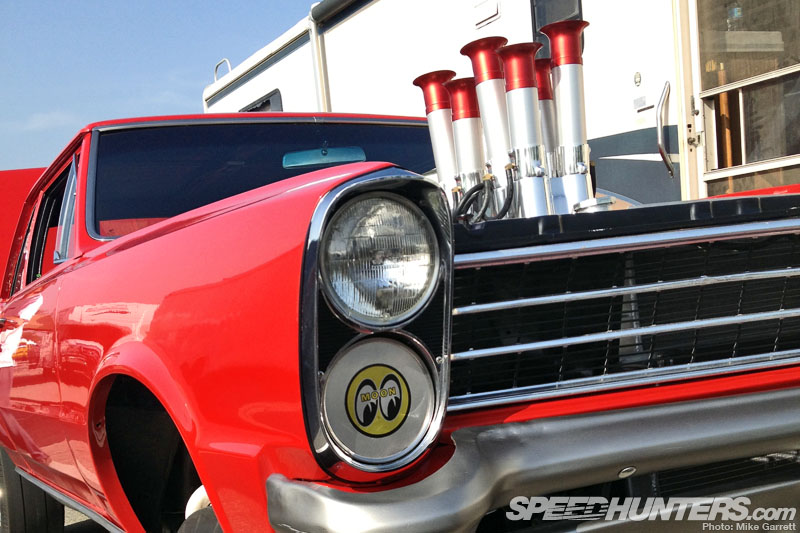 So with this in mind along with the explosion of Instagram this year, I thought it would be fun to take a look back at 2012 using nothing but photos taken with my trusty iPhone 4S.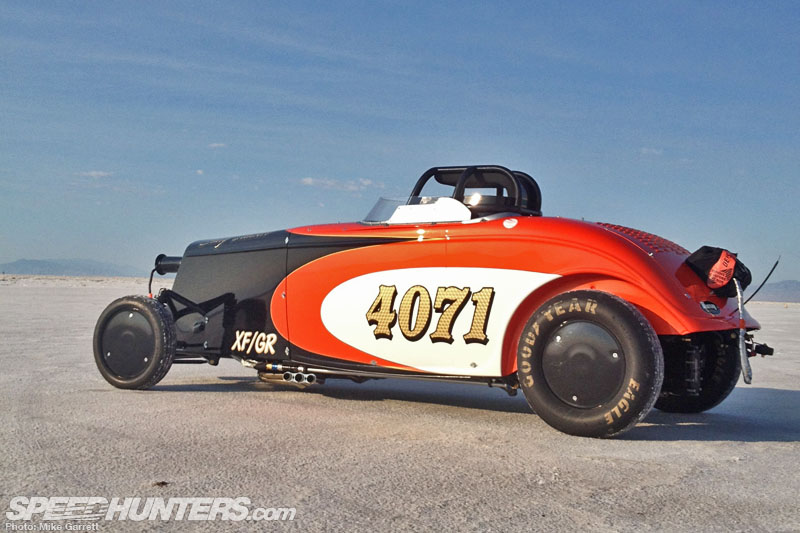 Oftentimes our phone cameras are used to complement our SLRs while we are out shooting. I'm sure you've seen the meme with the photo of the guy with the huge camera and lens setup hanging over his shoulder while he snaps a photo with his smart phone.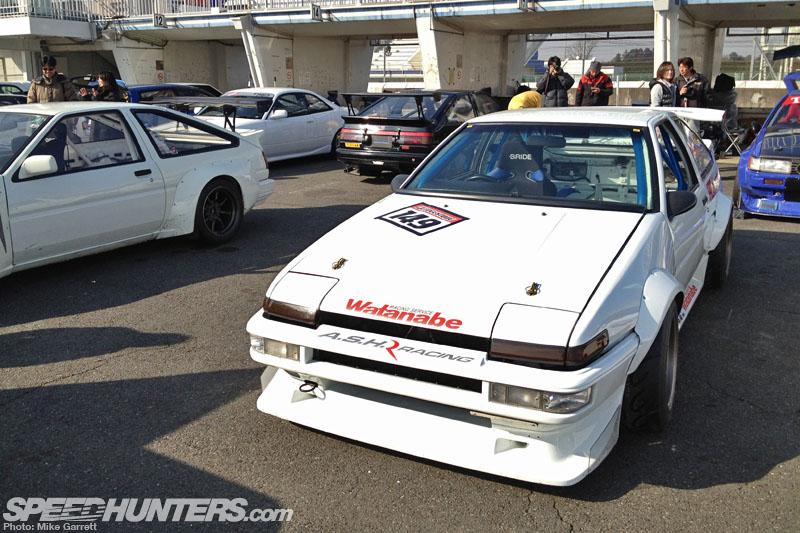 Well, we are pretty much "that guy" at events. Many of these photos will then be uploaded directly to our social media channels for you guys to enjoy while our "real" photos have to wait until we have access to traditional computers.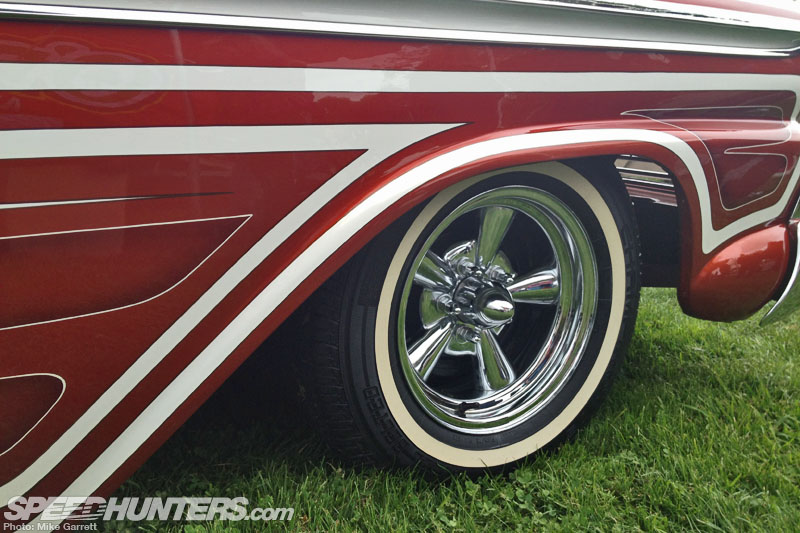 Besides that convenience, there's something about the simplicity of camera phones that makes them enjoyable to use. Many of my most memorable images of the year were actually shot with my iPhone rather than my DSLR.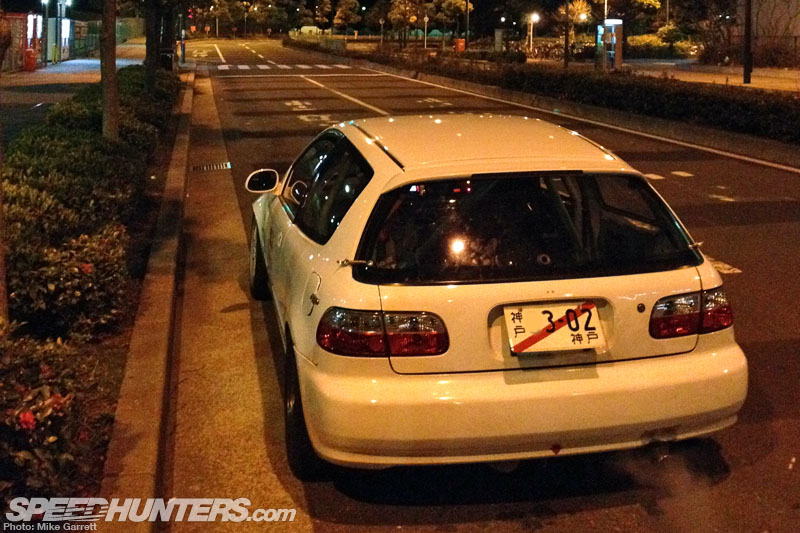 Those memorable images include this shot of a Kanjo-running EG6 Civic on the streets of Osaka in the wee hours of the morning.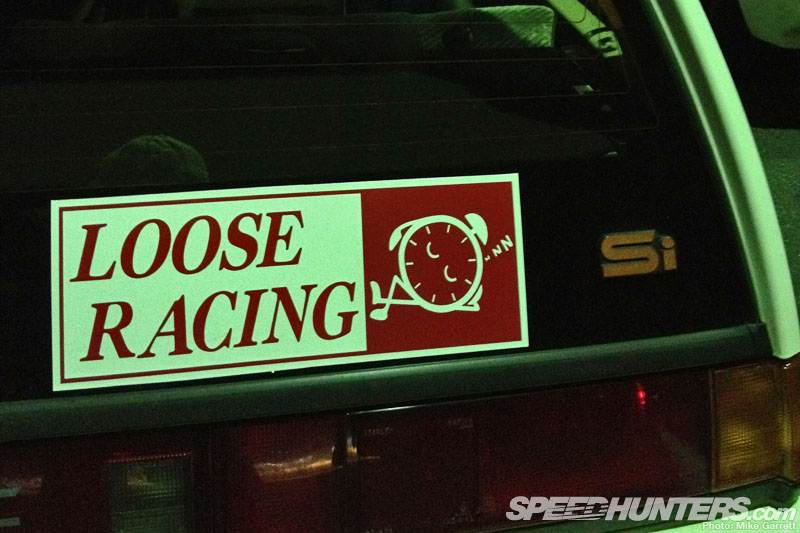 Speaking of Kanjo, one of the things I enjoy doing most with my camera phone is grabbing detail shots of little things like the "Loose Racing" team sticker.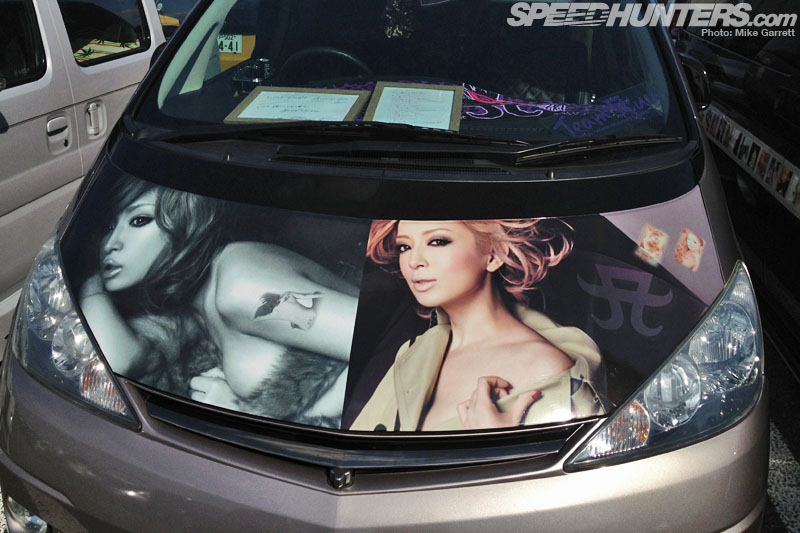 Ah yes, the details. Somebody likes Hamasaki Ayumi quite a bit it seems…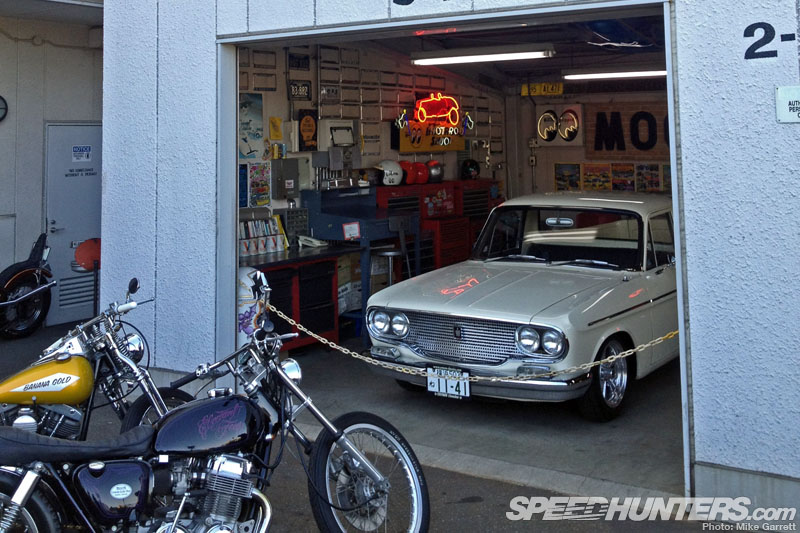 It's not just events where we pull out our futuristic little devices and start grabbing images. Everywhere we go, our camera phones fire away. Here's an image I shot while visiting Mooneyes Japan in Yokohama.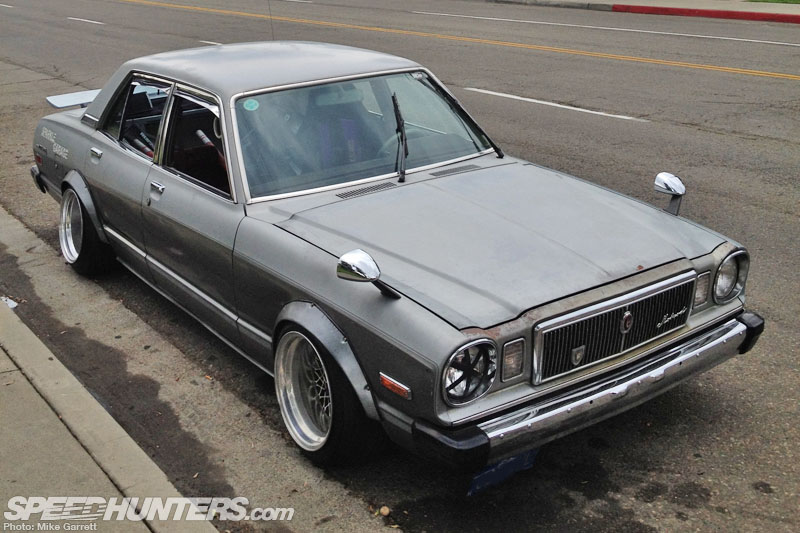 Along with another I grabbed while shooting Lloyd's Zombie Cressida on a rather strange humid and rainy July day in Southern California.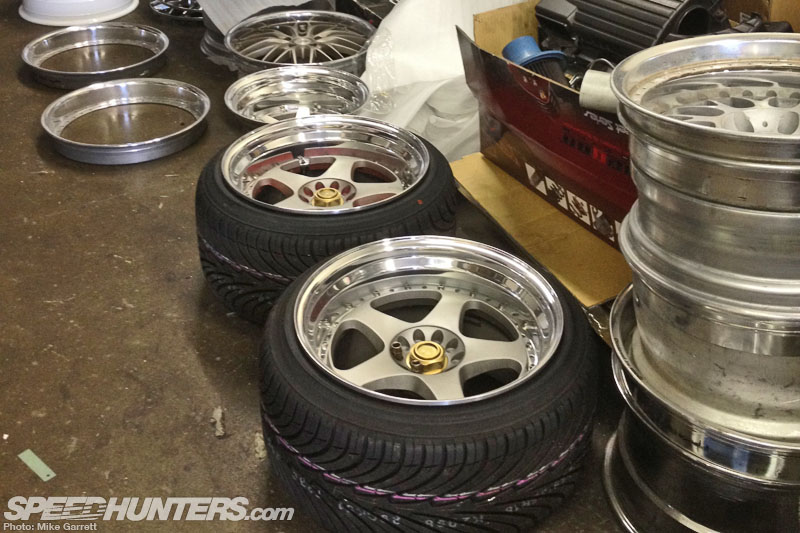 Here's another showing the stacks of customized wheels I encountered when I dropped Wheel Flip over the summer.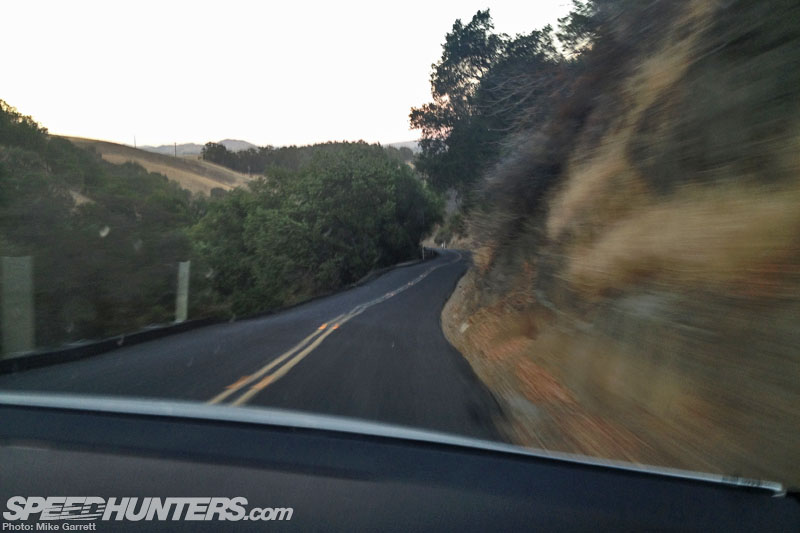 Perhaps more importantly, camera phones come in very handy for those times we don't have our big camera gear with us. This was grabbed during an evening drive on some of the Bay Area's winding roads.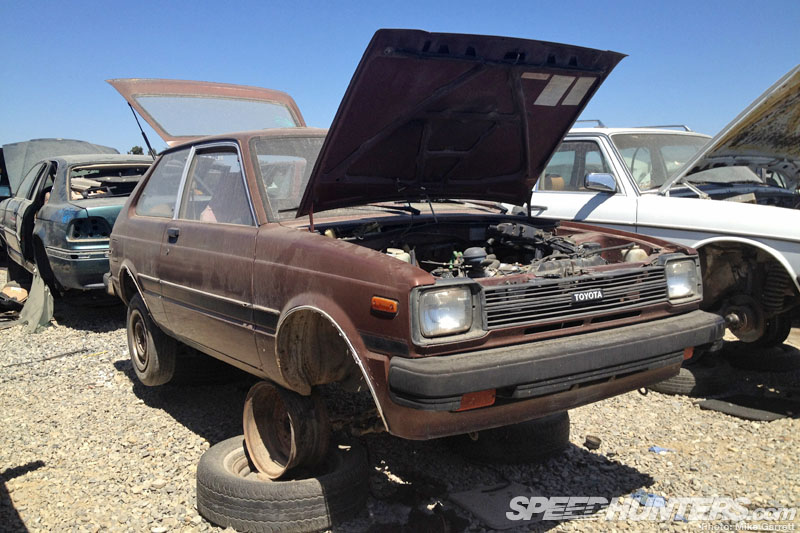 Junkyard trips are another place where my iPhone's camera gets some heavy use.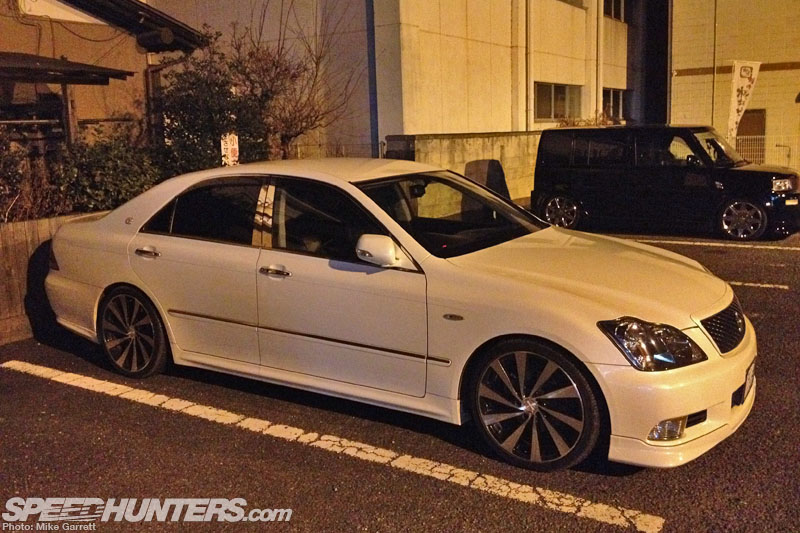 They are also perfect for those random car sightings. Here's a Toyota Crown I encountered outside of the Karaoke joint one night in Japan.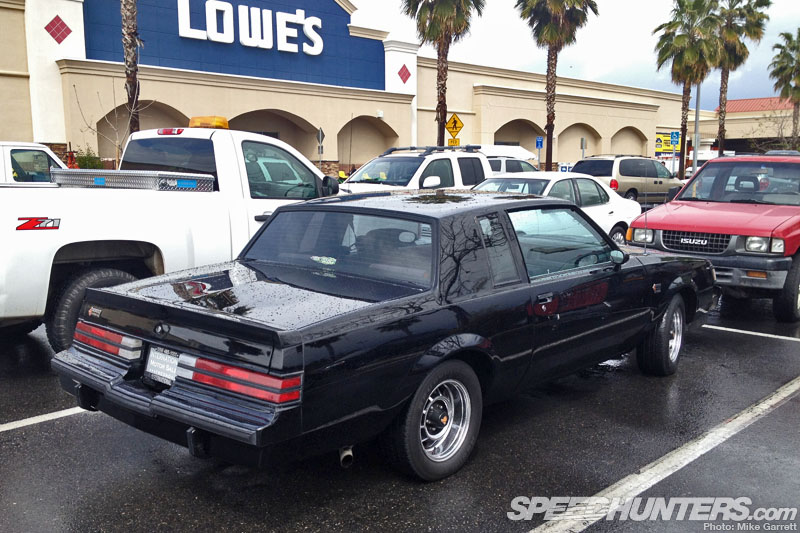 Back home, I came across this beautiful Buick Grand National during a visit to the local hardware store.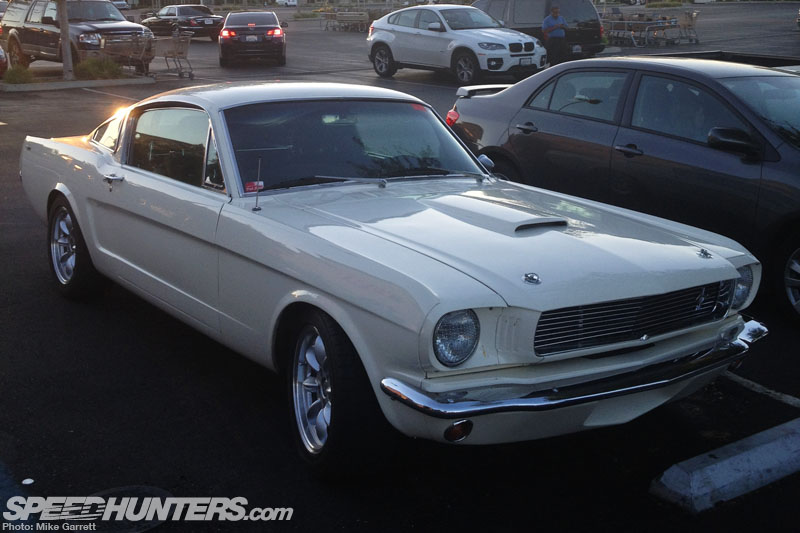 A mundane trip to the grocery store one evening was made much better with the sight of this cherry Mustang Fastback sitting the parking lot.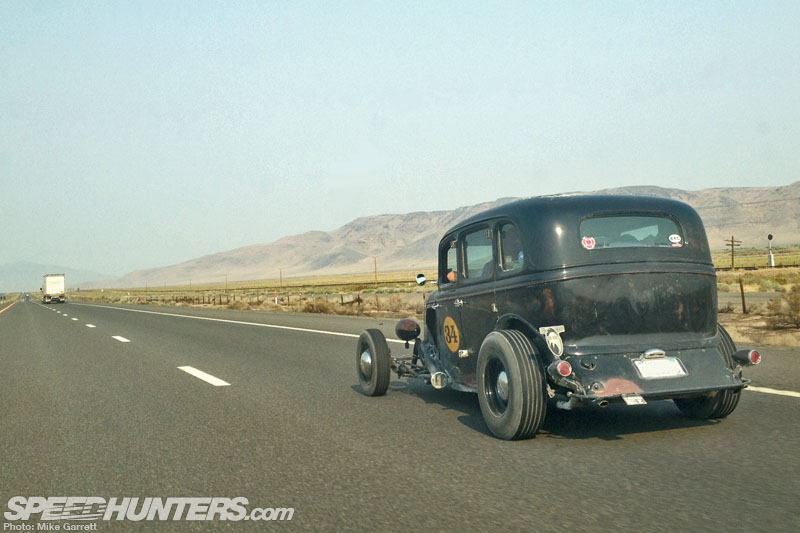 Oftentimes these sightings happen out on the open road, as is the case with this hot rod I spotted heading back to California after Bonneville Speed Week.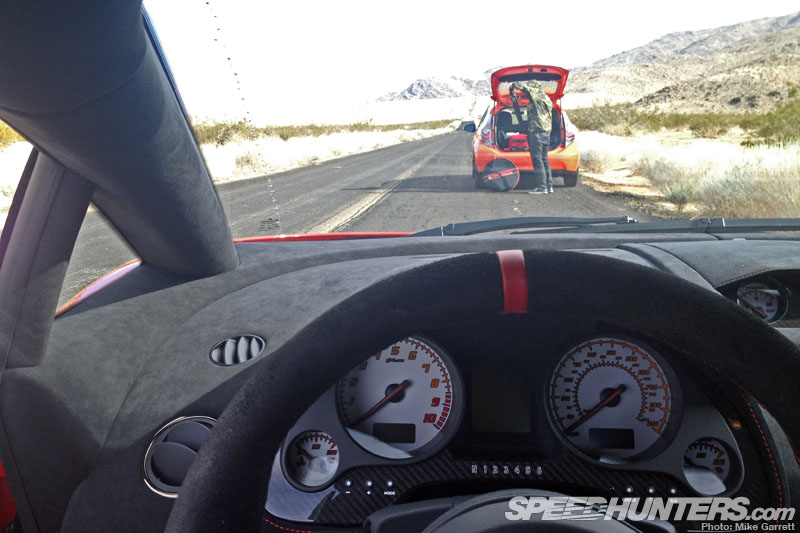 A quick shot from behind the wheel of some fancy Italian car as Sean Klingelhoefer prepares to work his photo magic in the desert.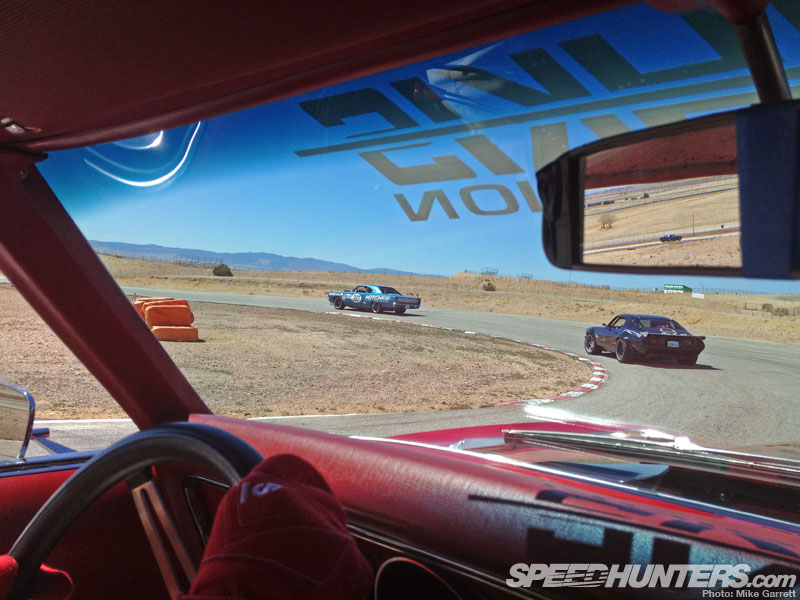 Another one those from the cockpit moments – riding along in an amazing supercharged '68 Camaro at a Hotchkis track day at Willow Springs.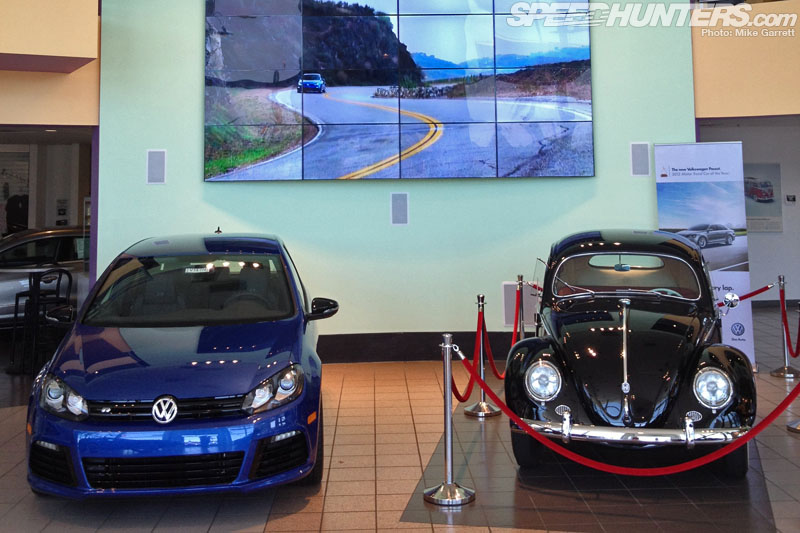 A brand new Golf R and a fully restored Beetle sitting beside each other in the showroom of a VW dealer. This was captured as I anxiously awaited the trip home in my new GTI.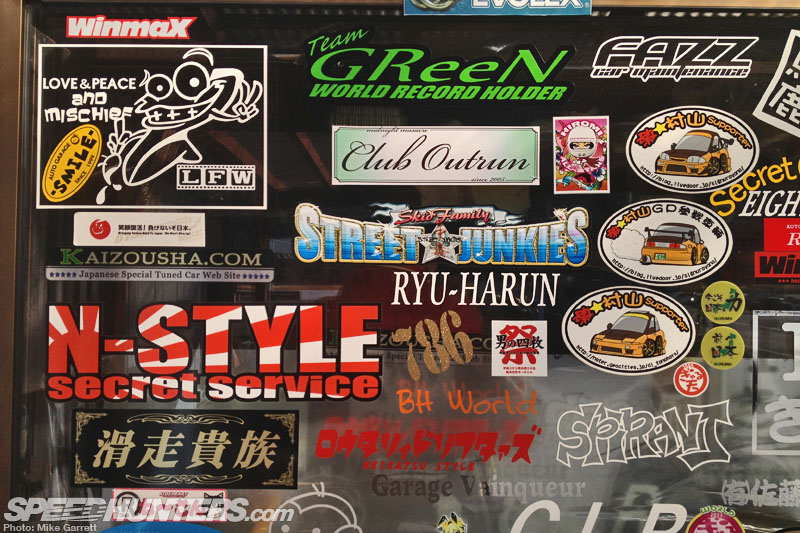 While in Japan it seems I can never go more than a few minutes without snapping a photo of something. Whether it's the sticker collection at Nikko Circuit's snack bar…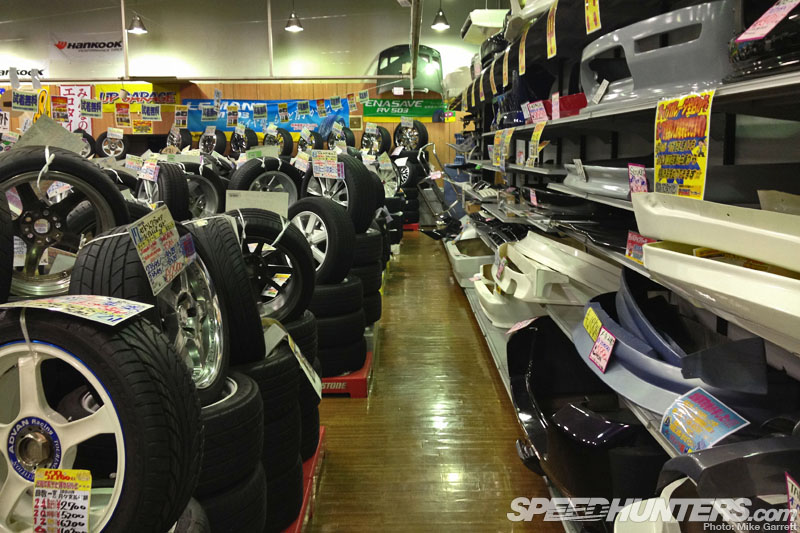 …the used auto parts selection at the neighborhood Up Garage…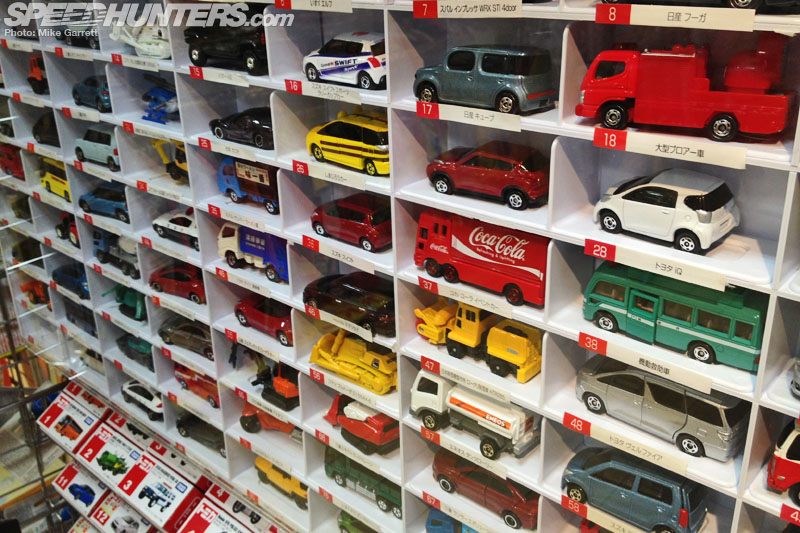 …or the lineup of Tomica diecasts at one of the many toy stores I visited.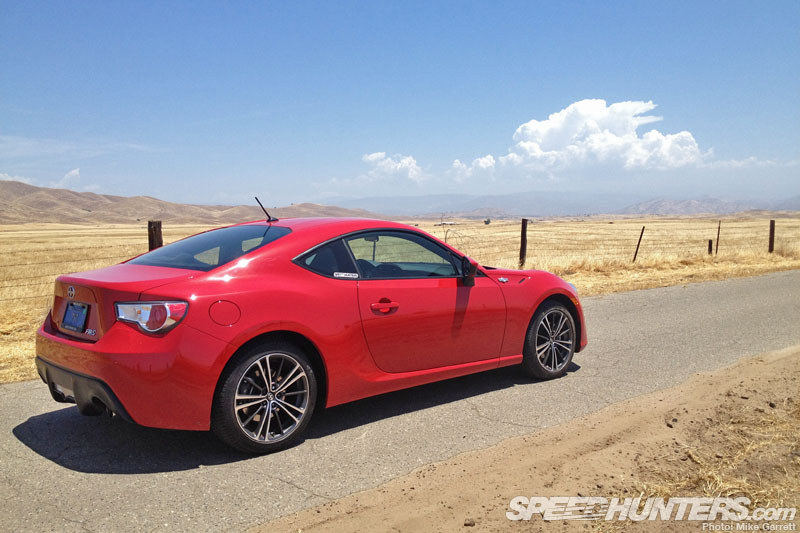 I don't think there was a bigger story in 2012 than the long-anticipated release of the Toyota 86, Scion FR-S, and Subaru BRZ. I grabbed this image when Larry Chen dropped by this summer during his California road trip in the FR-S.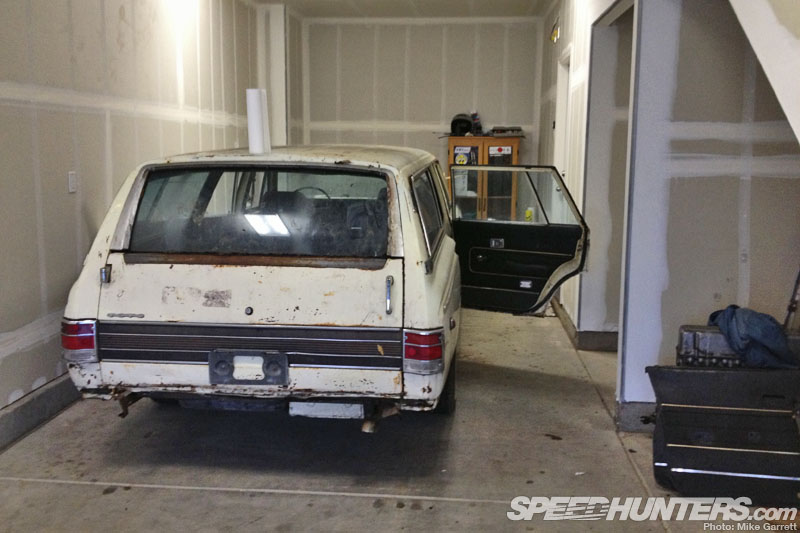 One of the more recent photos on my iPhone's hard drive, captured when I was trying to clean out some of the dirt and grime that has acquired in my '69 Toyota Crown during the couple of decades it sat outside uncovered.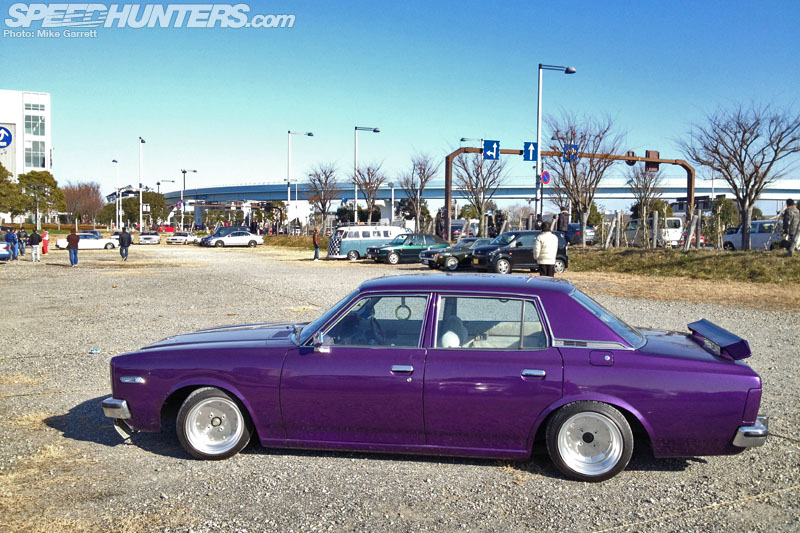 Yes, that beloved lens on the back of my phone has seen quite a bit during the last year, and I hope you've enjoyed this little peak through its contents.
-Mike