I thought I'd spice this celebration of all things Mazda Roadster/Miata/MX-5 with a look at a car that remains one of the most memorable NBs I have ever driven. The year was 2004, and Mazda set up a cool drive event of a bunch of new limited edition Roadsters which, on top of the limited edition Turbo model, included this "factory" built Coupe. Not many of these cars were made, hand crafted by one of Mazda's subsidiary coachworks companies where the metal roofs were hand welded onto the base Roadster bodies.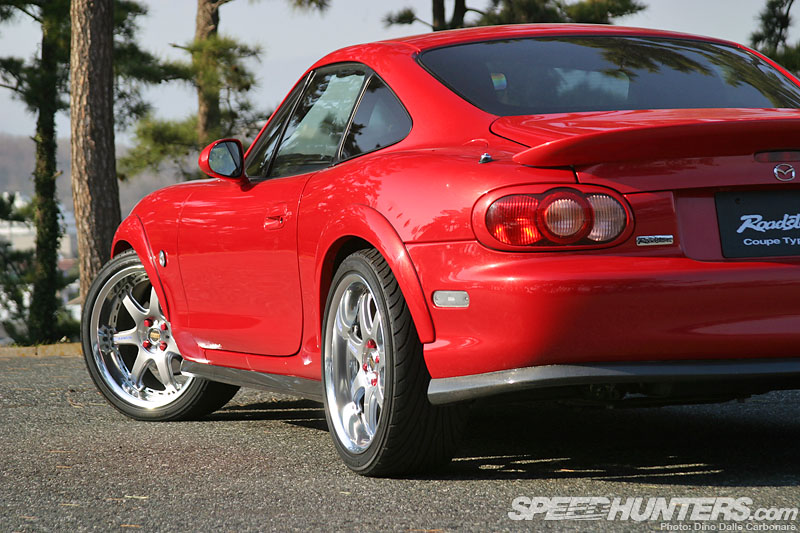 The result addressed what many fans of Japan's most affordable driver's car had wanted Mazda to do for years. The NB Roadster Coupe was only sold in Japan and remains a very rare sight on the road.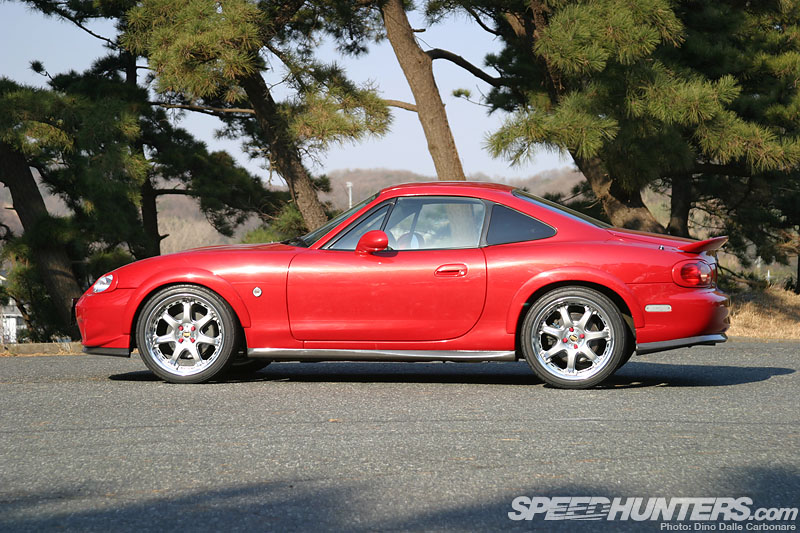 I remember the slightly customized Type A version I drove, sporting Volk Racing wheels and a simple bodykit, felt great around the handling track that Mazda set up, more rigid and precise than its open top counterpart for obvious reasons.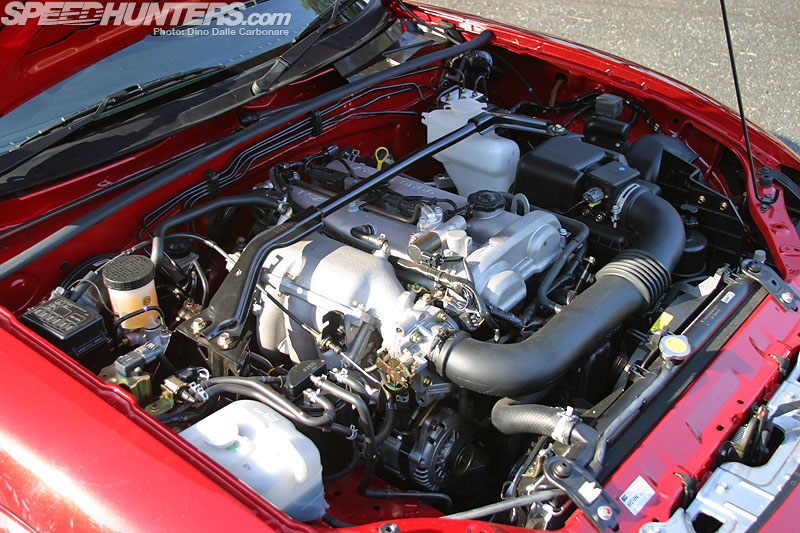 All Roadsters have always followed a simple recipe, where low weigh and simplicity takes precedence over power and performance, forcing the driver to push hard behind the wheel to extract the most out of the car. The 160 HP the 1.8L version of the Coupe I drove that day, may have felt a little uninspiring compared to what we are used today, but it was plenty to have enough fun with.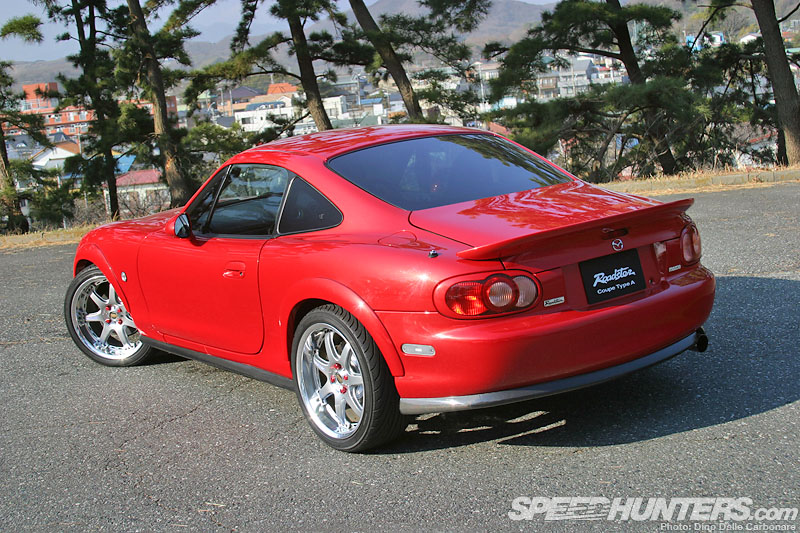 While the NC, that followed a year later, did come (eventually) with a hardtop foldable roof, the NB remains the only factory Roadster to have ever been offered as a Coupe and therefore an important addition to our little Roadster Festival!
-Dino Dalle Carbonare