My favorite thing about being a Speedhunter is that I get to meet so many cool people from all over the world, whether it be drivers, mechanics, journalists or fans of car culture.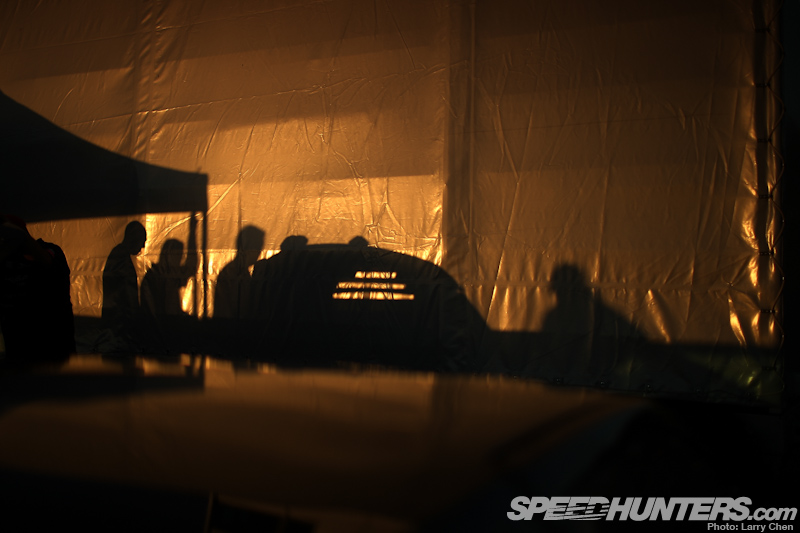 Often times I hang out with people outside of the racetrack, most likely in pub or in a restaurant. I force myself to steer conversations away from racing or drifting, in fear of boring these people that I've just met. But no matter how hard I try, our conversation always ends up with quotes like 'did you see the battle between so and so', or 'what do you think about this project car I'm planning on building'… insert other car-related jargon.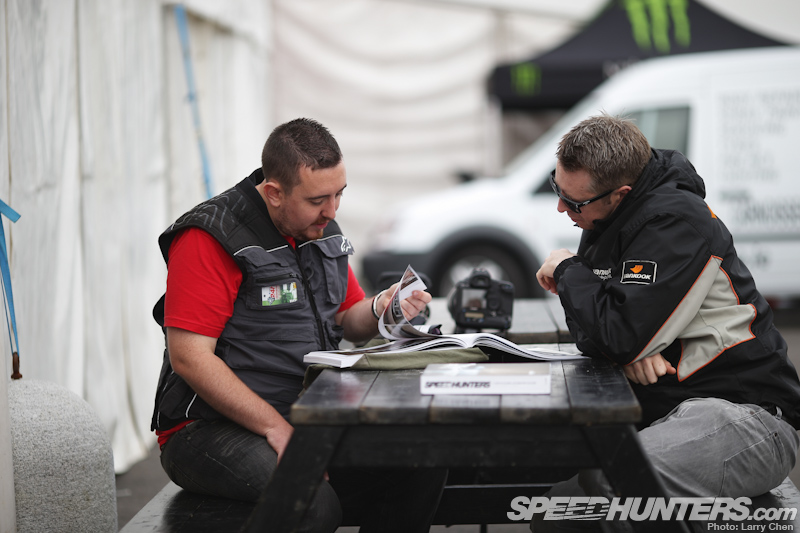 Some people don't believe me when I say this – and I say this quite a bit – but I would be doing the exact same thing if I was not with Speedhunters. I just love car culture and if you guys are reading this site you are probably the same way. I know all of us at Speedhunters think like that.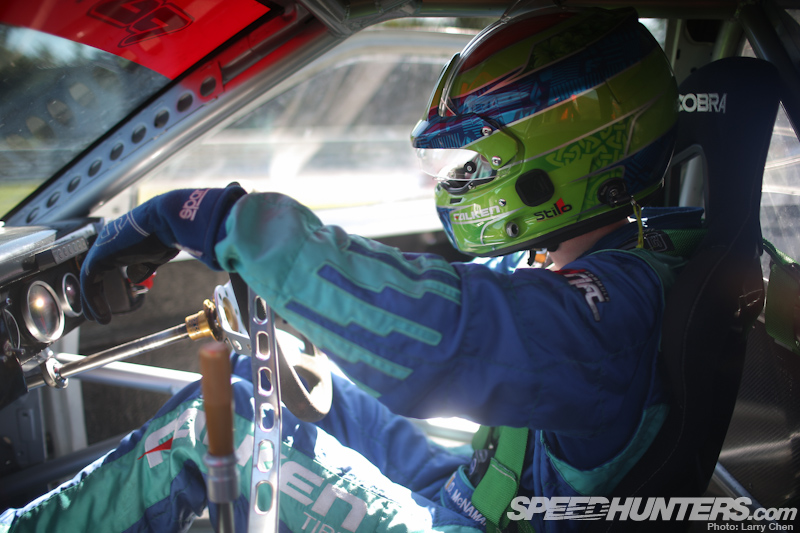 That is why I understand drivers like Darren McNamara. He is having his toughest year in his motorsports career. When it rains it pours – and in his case it's been pouring cats and dogs for a year straight.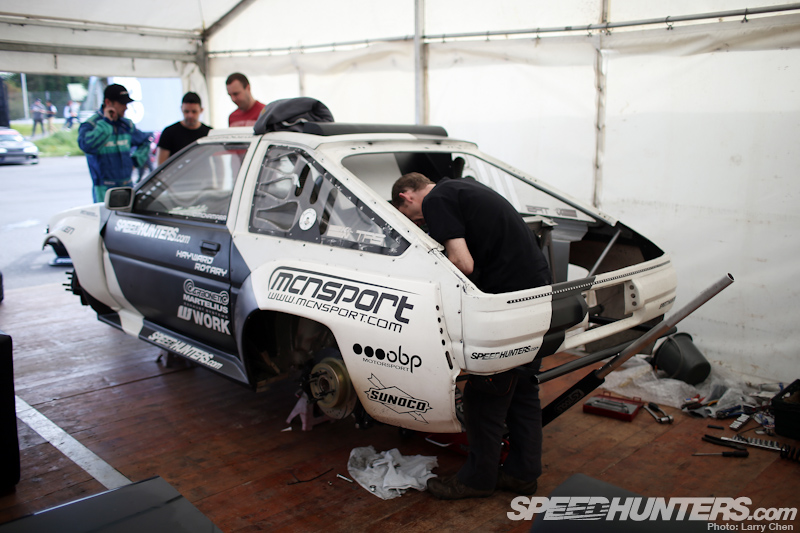 But you know what? That is racing and it would not be very exciting if everyone was a winner year after year.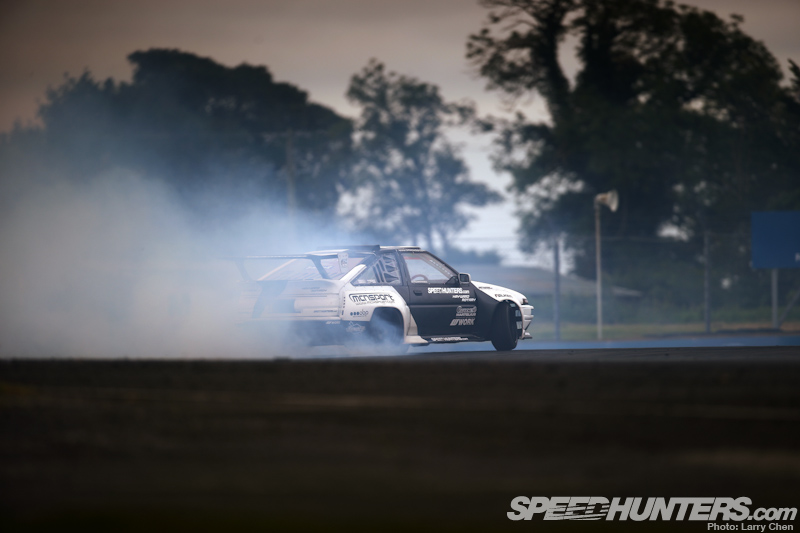 That victory champagne is going to taste just that much sweeter, and when it gets in his eyes it probably won't sting one bit. Until then he will just have to keep on fighting and claw his way to a podium.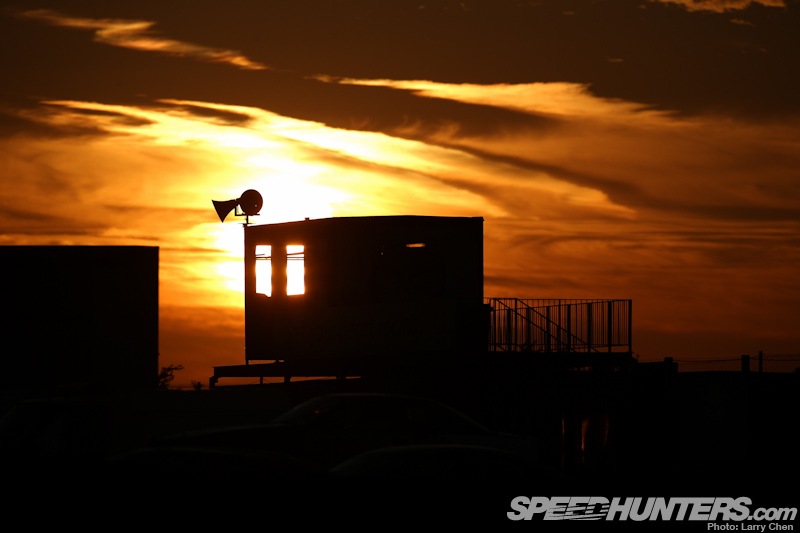 Which brings us to the final round of ProDrift at Mondello Motorsports Park in Ireland.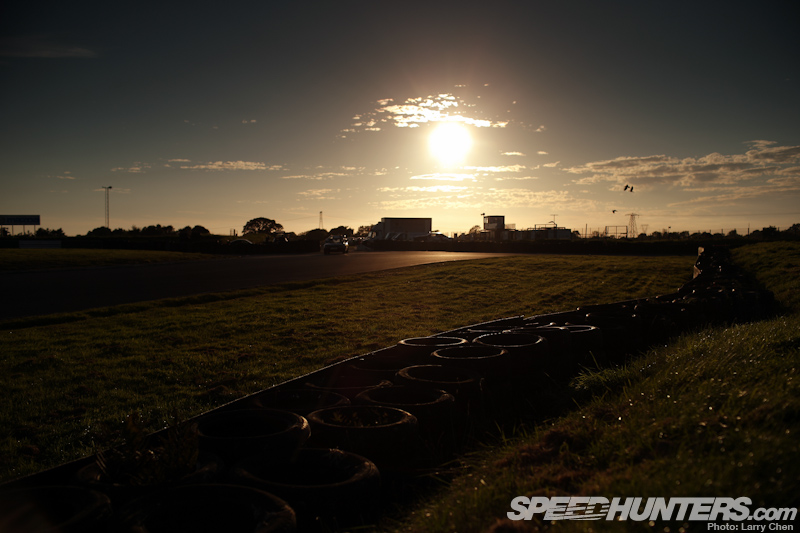 Mondello is the only permanent race-track in a country of just 4.6 million inhabitants.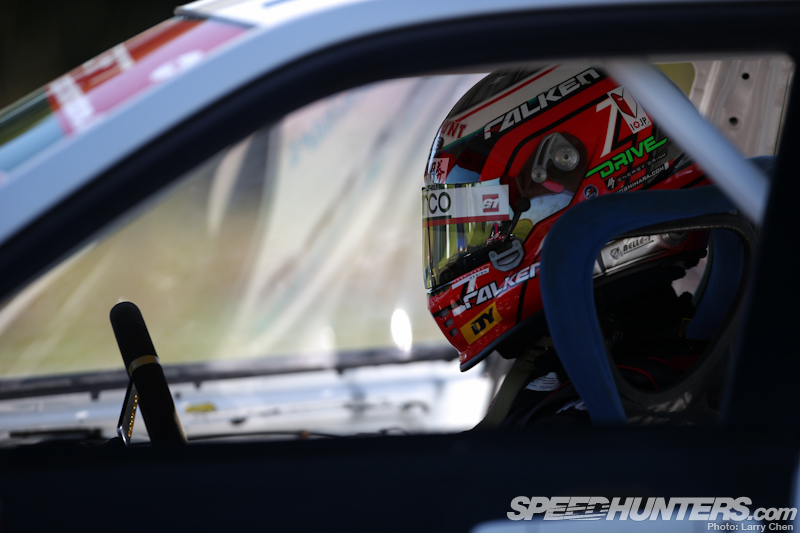 I've shot drifting in North America, China, Japan, South Africa, Norway and recently England. I have to say – and Daijiro Yoshihara will agree with me on this one – the drift scene in Ireland is second to none.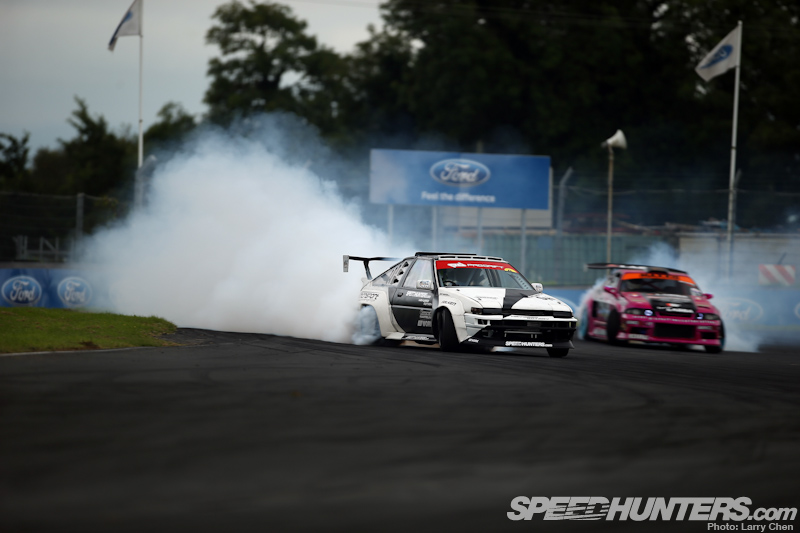 The dedication and the love for the sport makes me feel all fuzzy and warm inside. As Fredric would say, it's Ireland's NASCAR. I thought about it for a second… I don't know if that is entirely accurate as oval racing is very popular in Ireland, but the Irish oval racing scene has not gained international attention.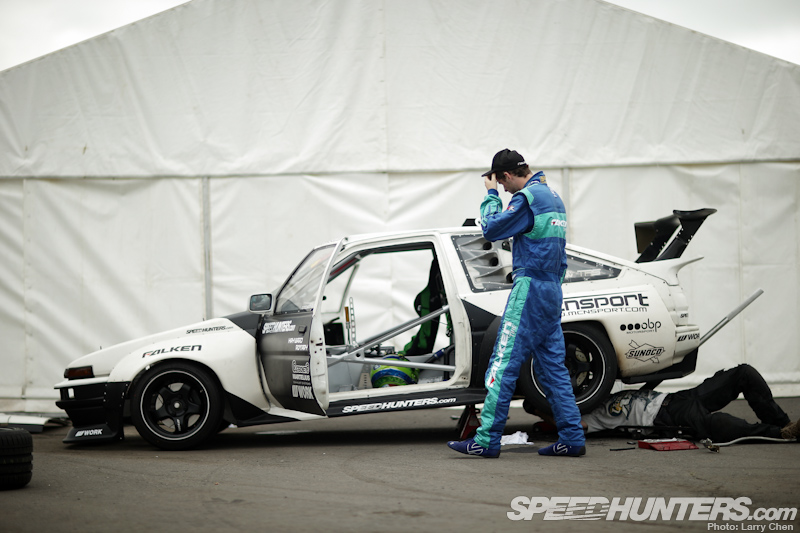 Drivers like Dmac…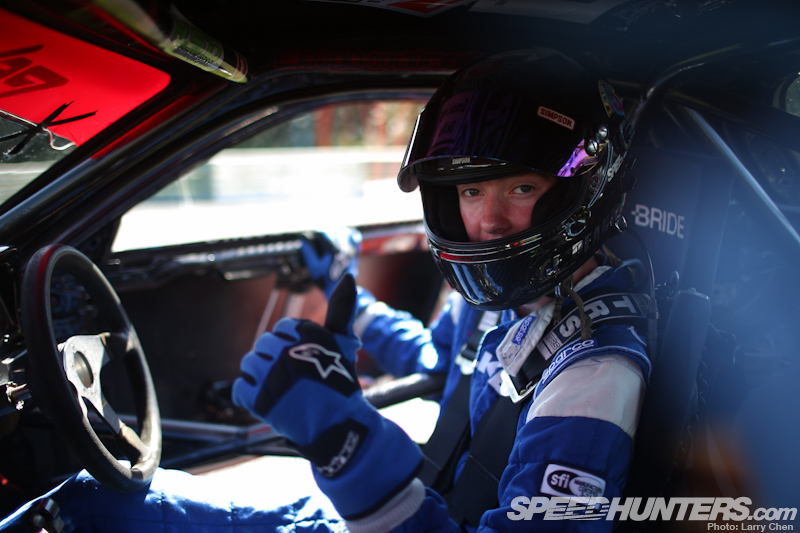 …James Deane…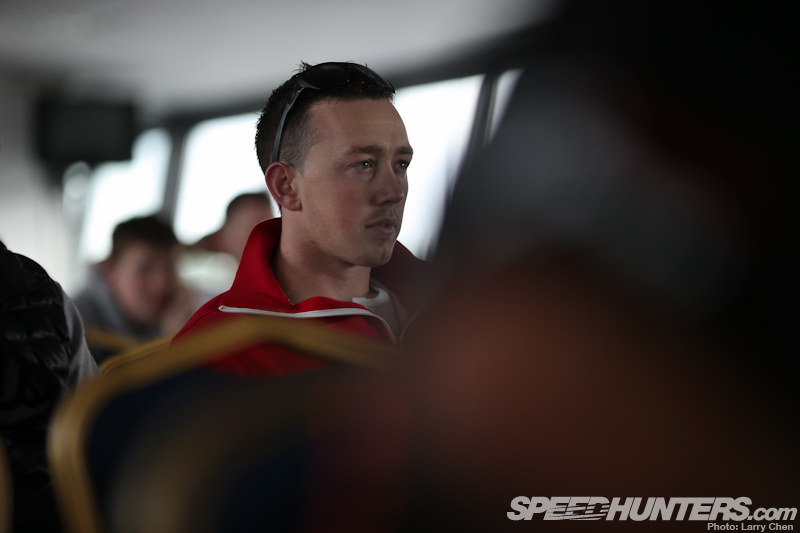 …and Dean Kearny have come up from the ranks as amateurs and have competed in the spotlight all the way across the world.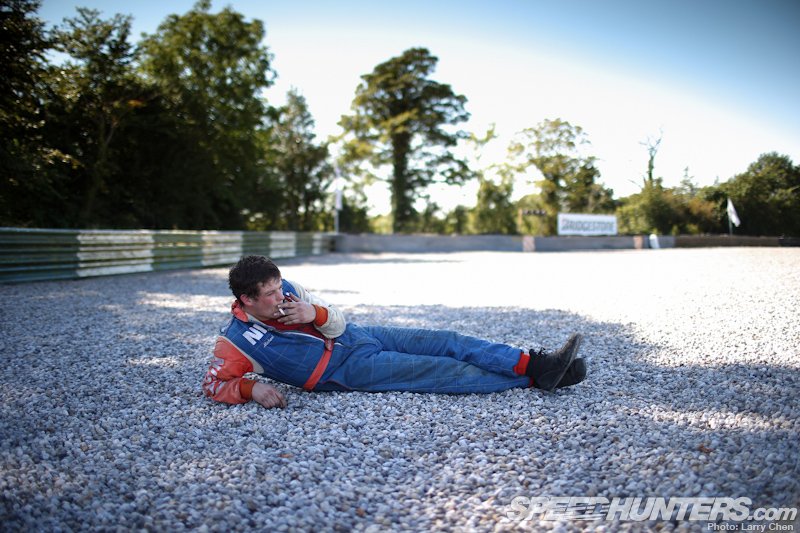 There's something about this tiny island that produces naturally talented drivers. Maybe there is something in the water.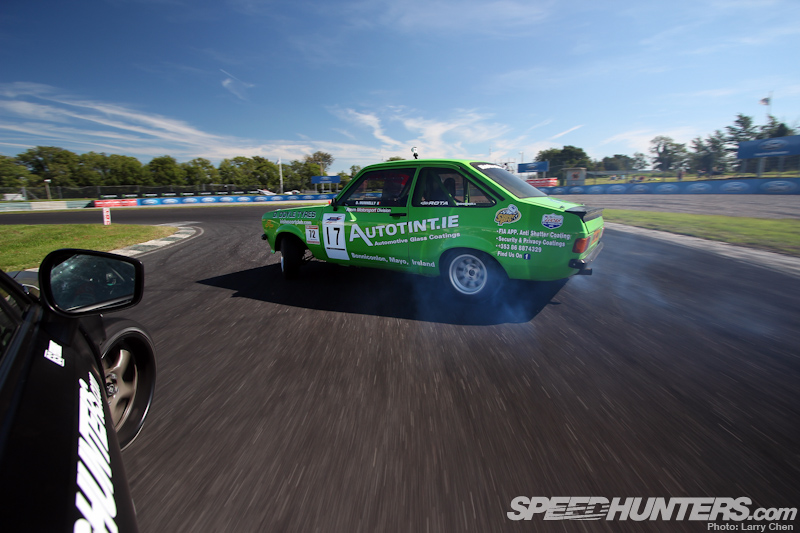 Then again it could be the more obvious reasons: the crazy Irish roads and the competitive nature of the inhabitants.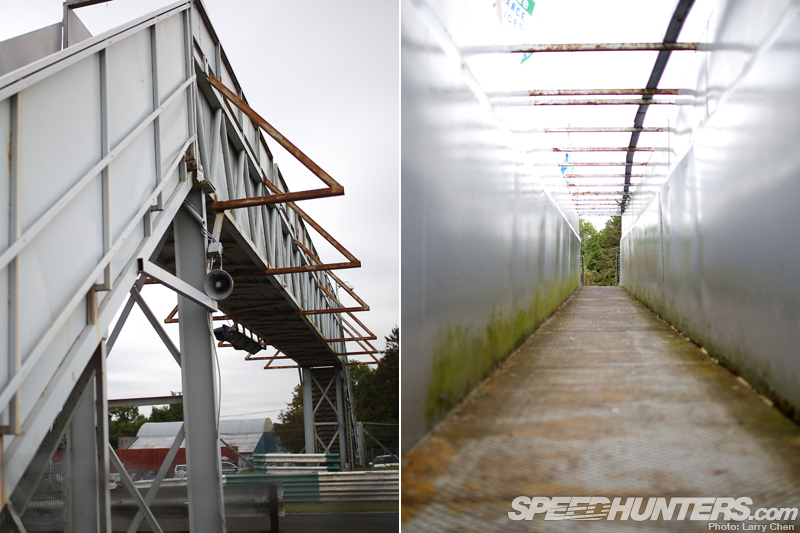 Mondello Motorsports Park is not a goliath of a race track. There is only one bridge that crosses over the race track.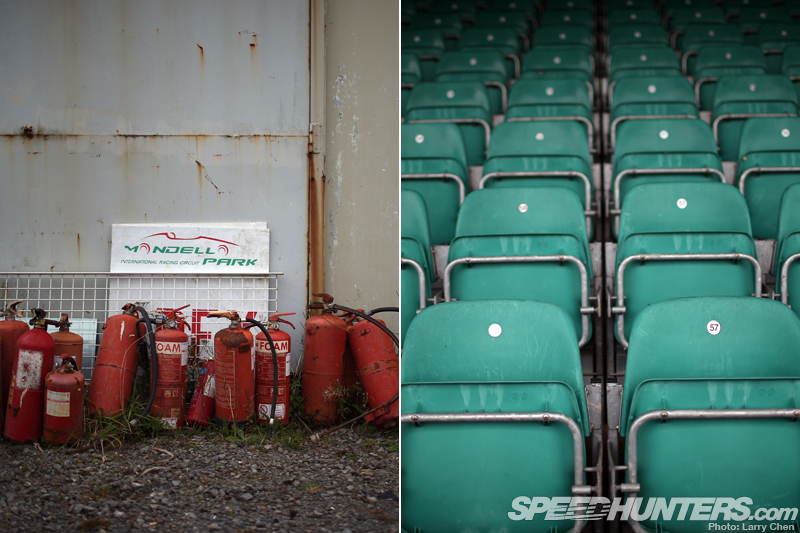 In fact it is pretty tiny. The stands hold just a few hundred people.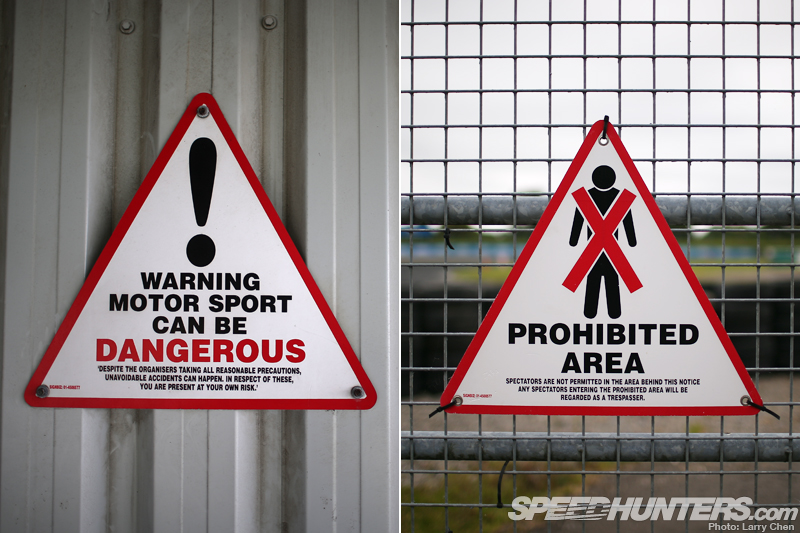 But it is one of the most unique tracks I've ever been to.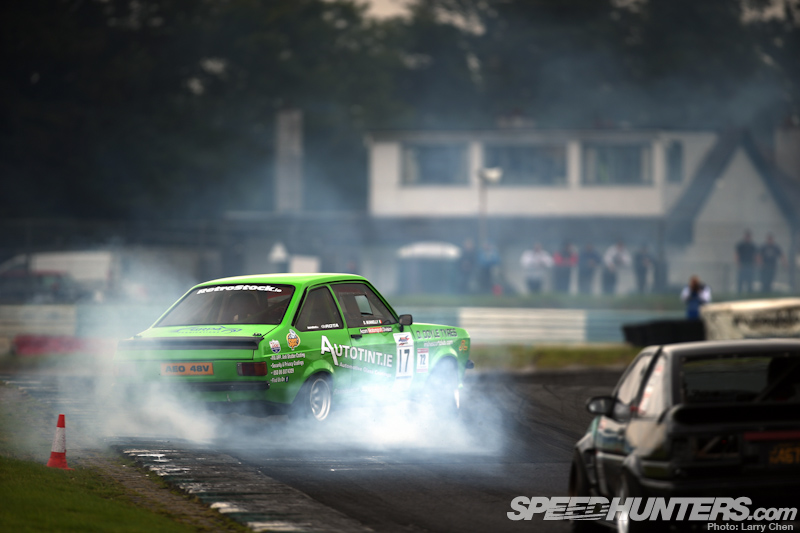 For the drifting they run the road-course backwards and the coolest part is the 130kph entry.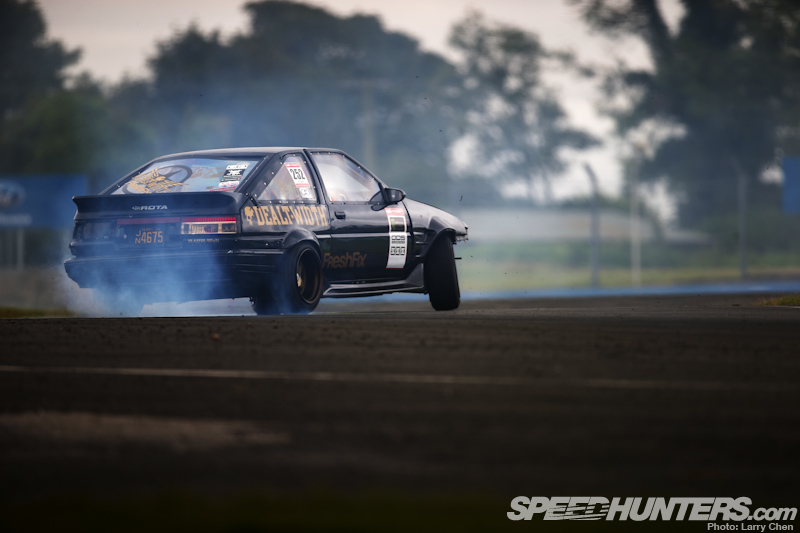 It requires some serious guts to throw your pride and joy into the off-camber corner.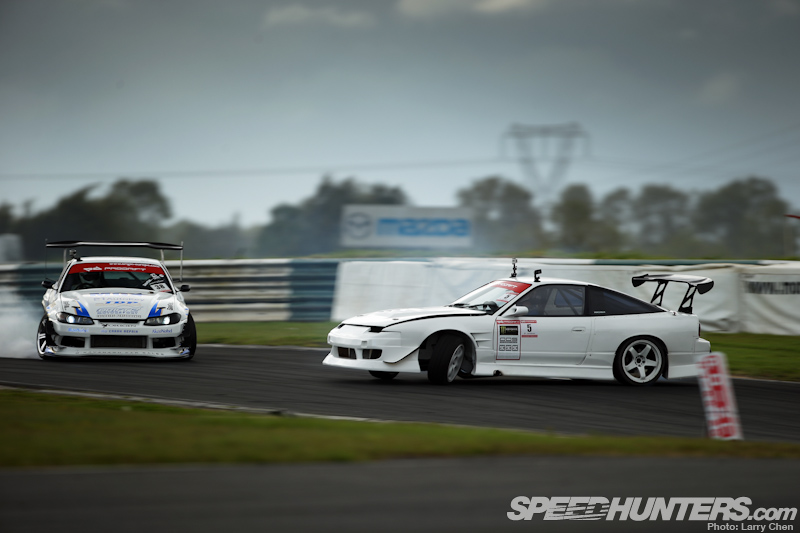 There is also a crazy drop in elevation.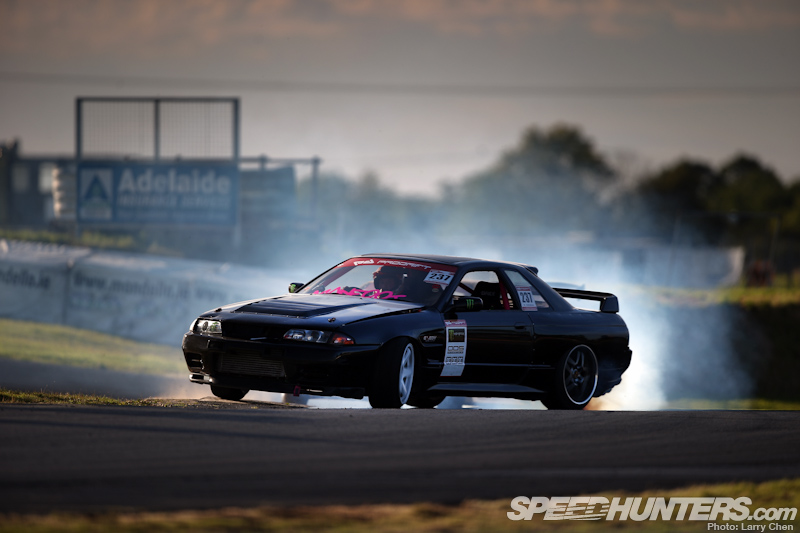 Oh yeah, and if that is not enough for you it is completely blind!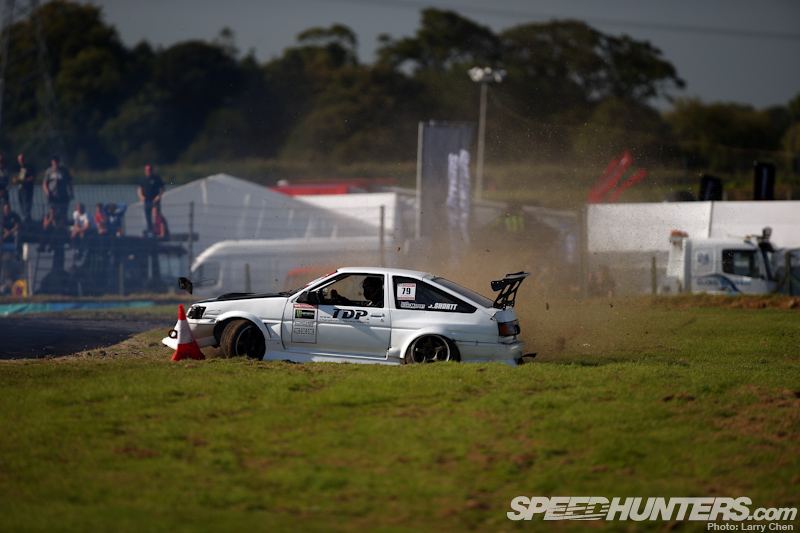 It's definitely not for the faint of heart.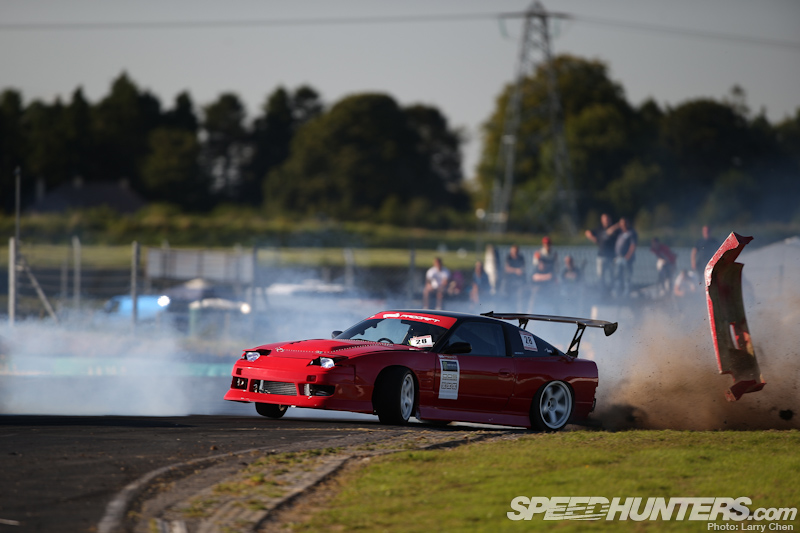 It's very easy to go off and lose body parts in the process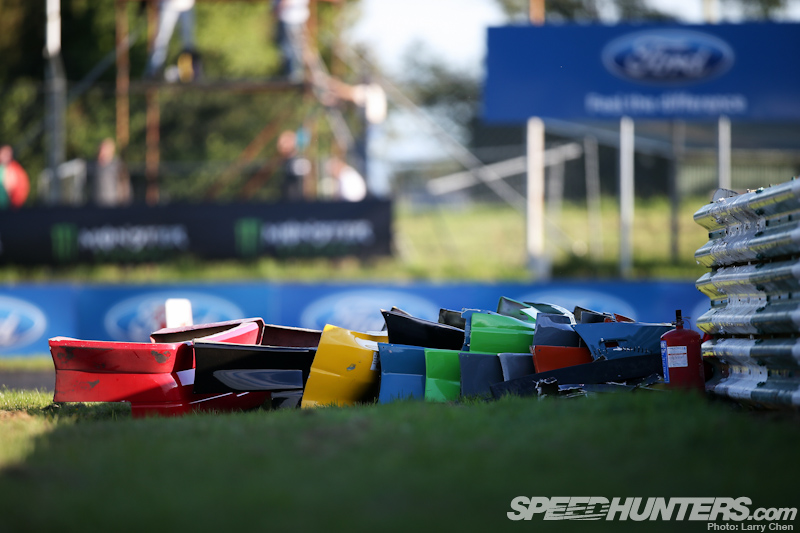 Over the course of a competition there must have been dozens of bumpers gathered on the side of the track.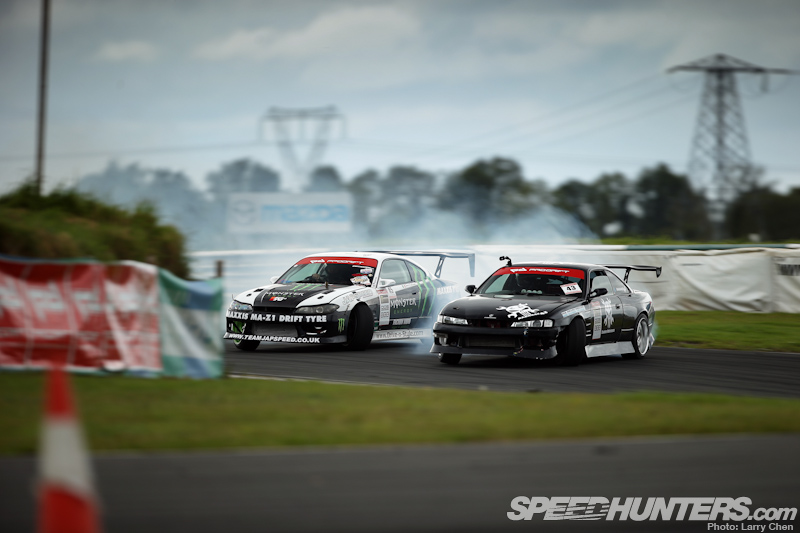 Dean Kearny mentioned to me that during his Top 16 battle he just threw his car in with his eyes closed, hoping it would stick.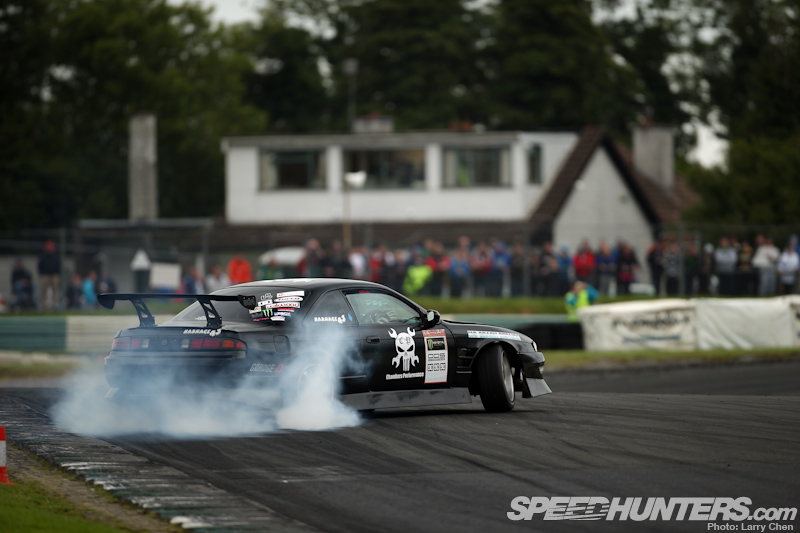 He is practically driving a street car, as his buddy was driving it to get groceries just a week earlier in the same exact configuration. To get Top 8 in such a car was a great feat.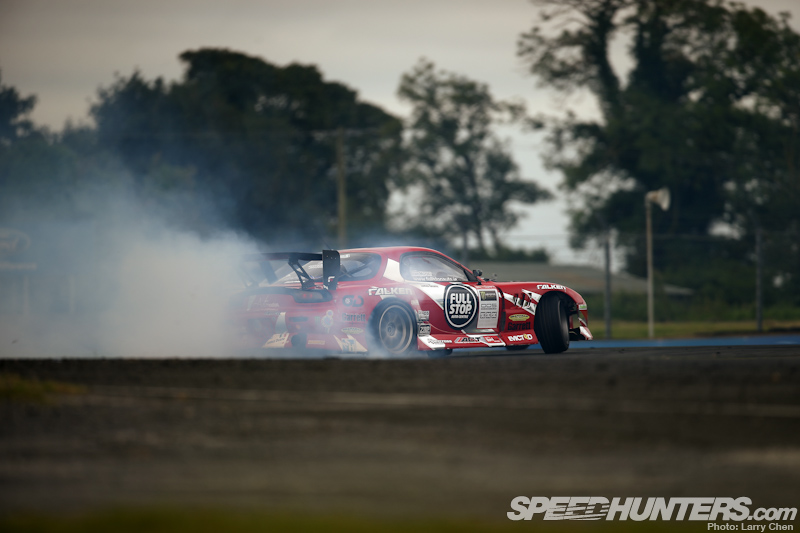 The driver with the craziest, almost-backwards entry was none other than the almost 7-foot tall James Deane. At least it feels that way when I am standing next to him…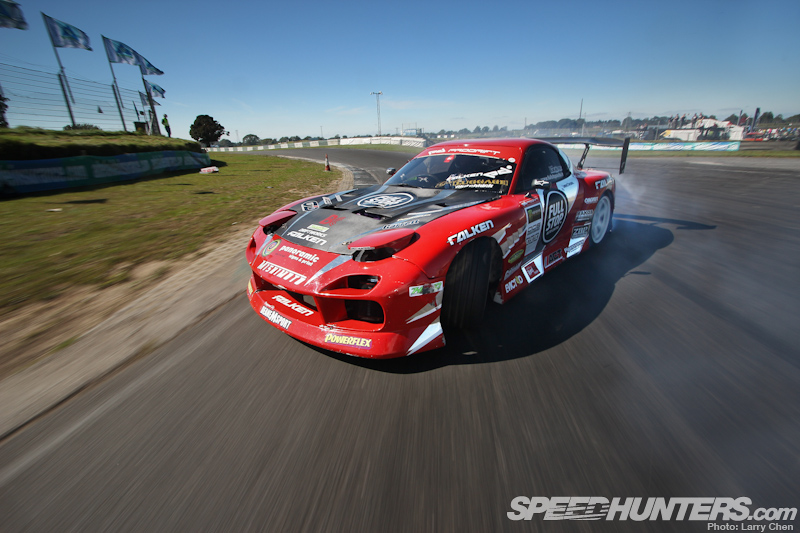 He is driving an SR20-powered Mazda FD RX-7 pushing out 450bhp. He probably has had the most seat-time around this track as well. I bet he knows every nook and cranny.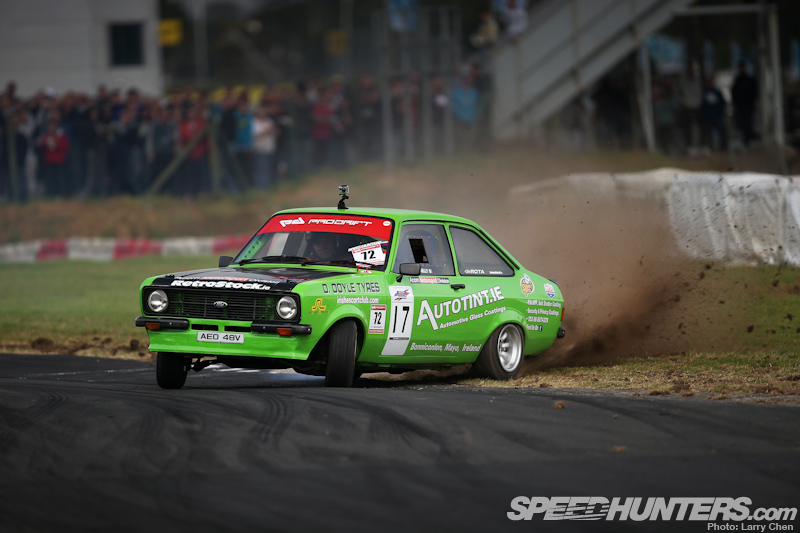 The scene is very grassroots. But it is kind of interesting to me, as in Formula Drift there are still some mid- to low-ranking drivers who actually make a full-time living as a professional driver from sponsorships, etc…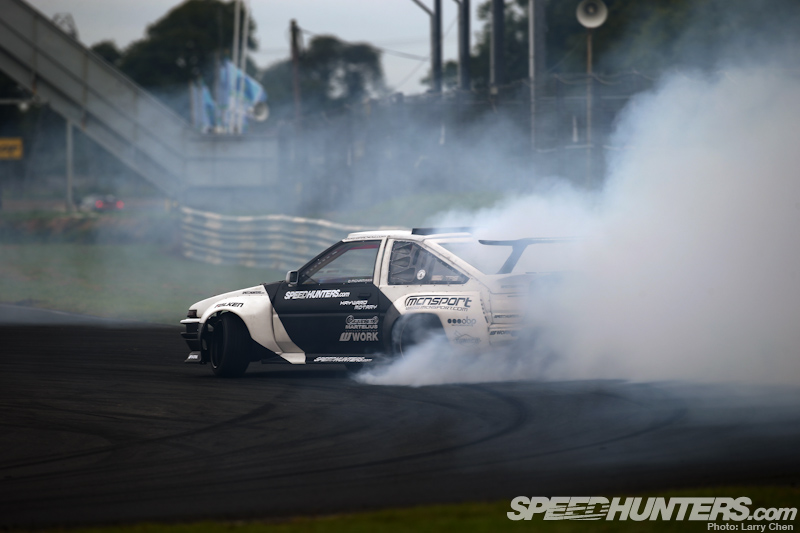 But no drifters in Ireland except for Dmac make a full 100% living on driving only.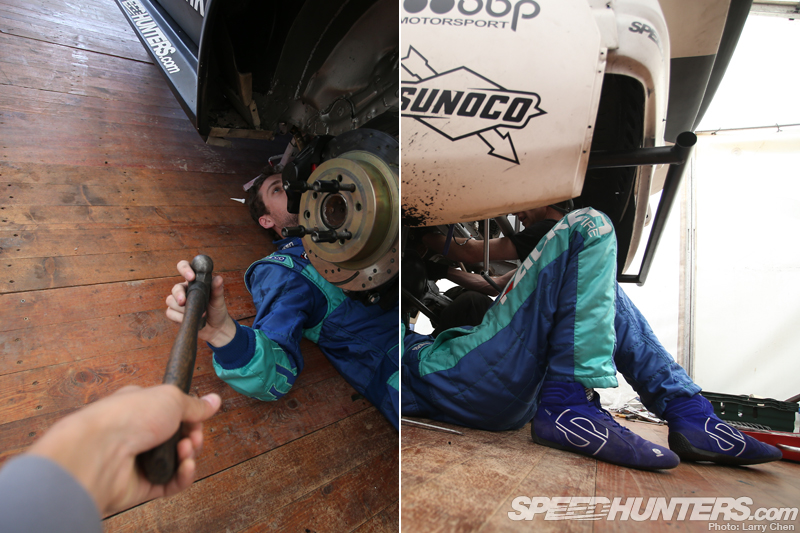 Even then Dmac runs a full-time shop which also does R&D for speciality drift parts – which I will go into more detail on in my next article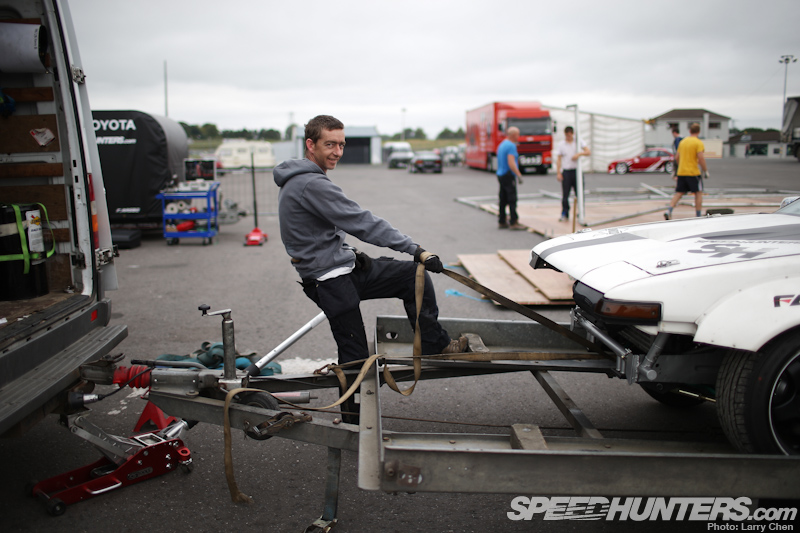 He is very lucky to have the help of his friends.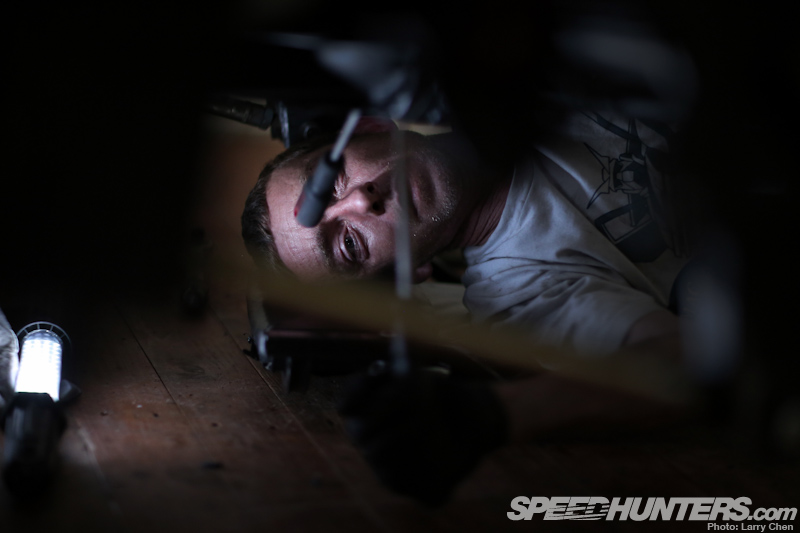 His crew chief Darren 'Happy' Bulter spends countless nights working on the Dmac 86. Just before the main competition day he swapped out the entire rear end and rebuilt the braking system.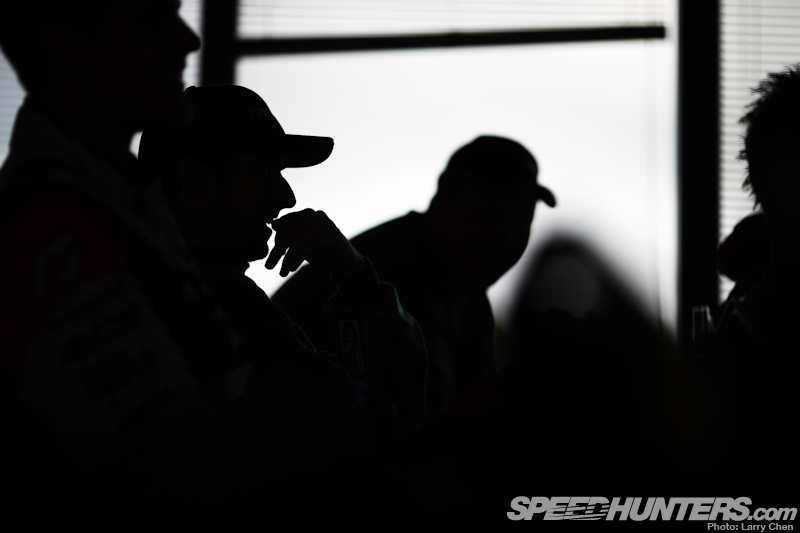 Unfortunately, despite this effort it was not enough for Darren to qualify.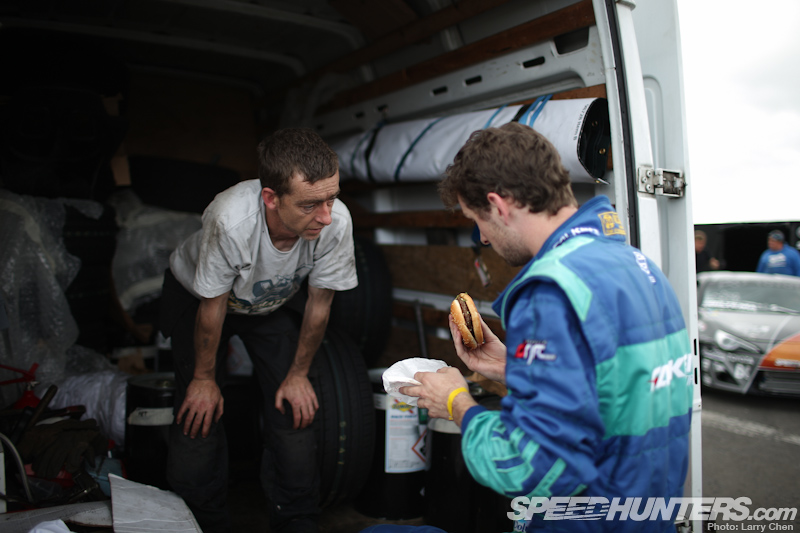 The hits kept coming as he had to eat track food. Poor guy just can't get a break.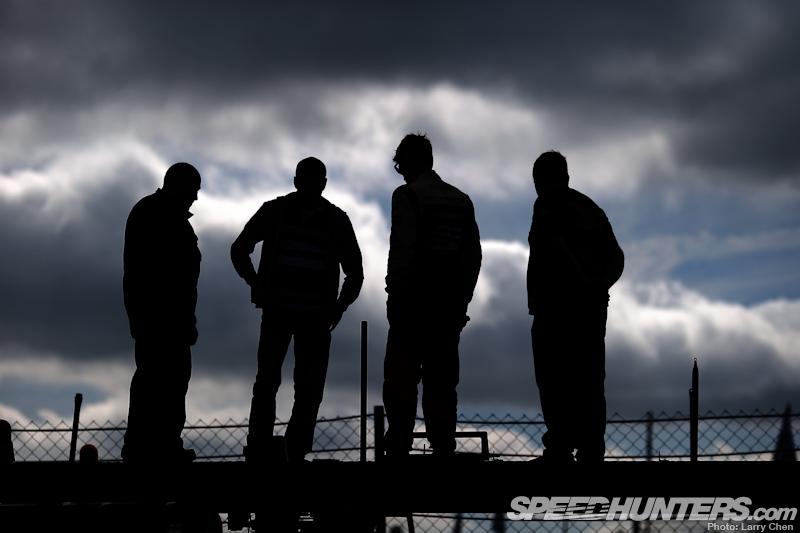 The one thing that I don't think I will ever get used to is the cold and unpredictable weather.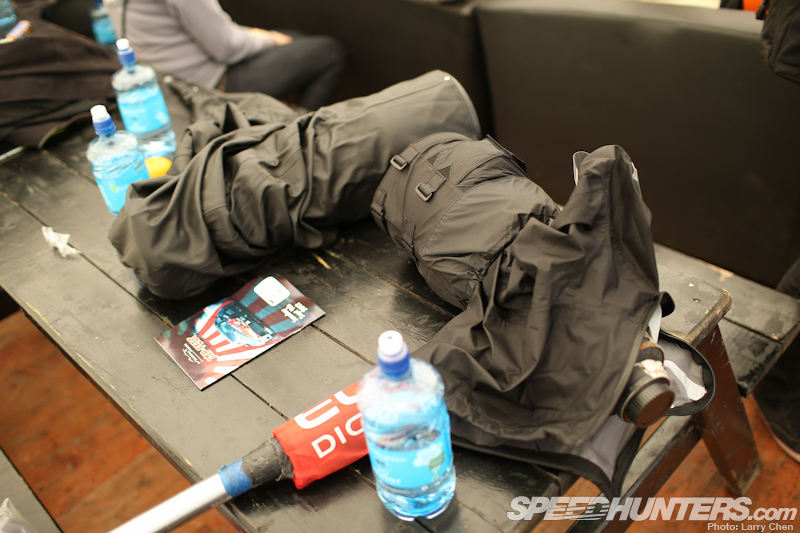 Although, I did come prepared will full rain gear from head to toe.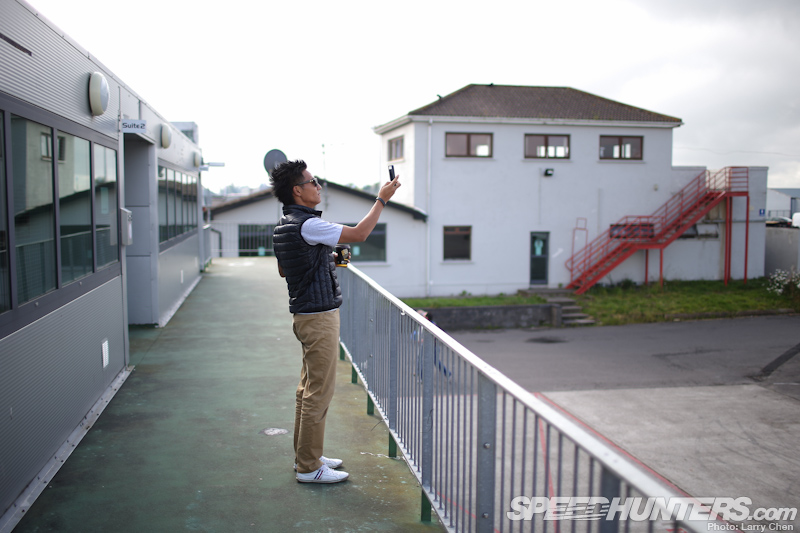 This was Dai's second time to Ireland. He came to last year's Japfest as well and it was his first time in Europe.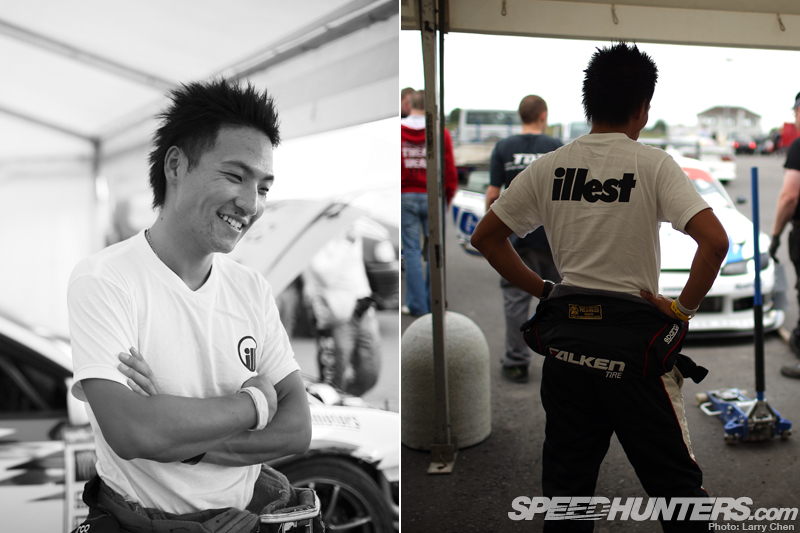 He mentioned to me that the grassroots scene in Ireland reminds him of the level of drifting you would see in Japan.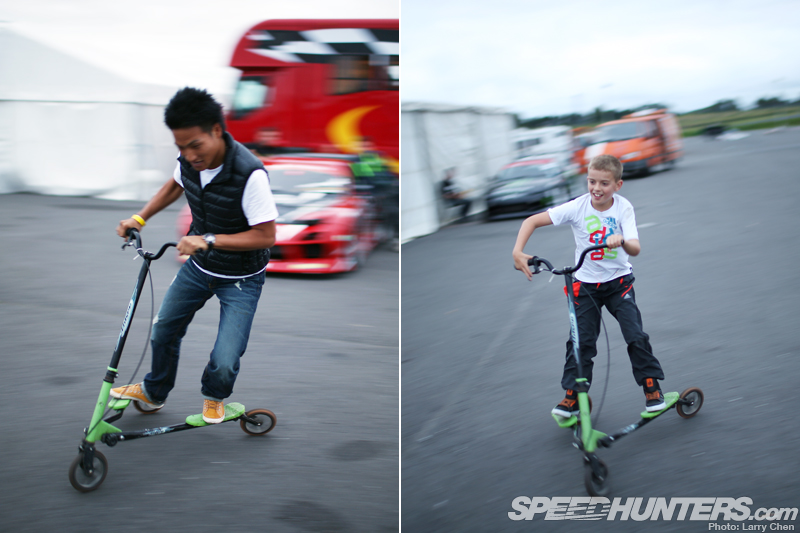 He came here thinking he could just own everyone, but some kid totally showed him up. It was super embarrassing.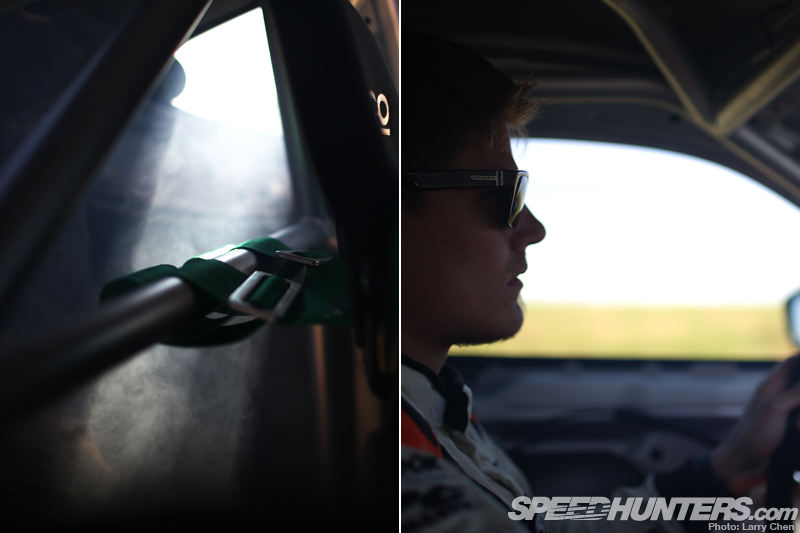 This was also Fredric Aasbø's second time at Japfest.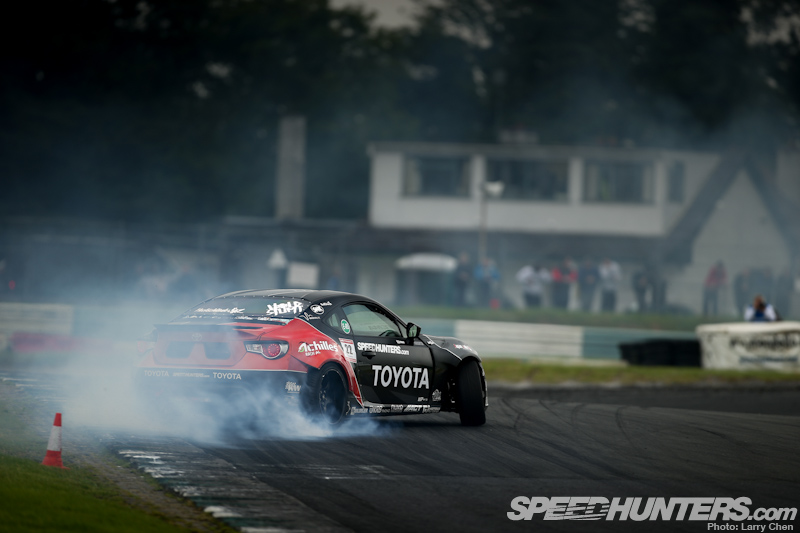 Although this time he had a newly built car which has lots of room for development.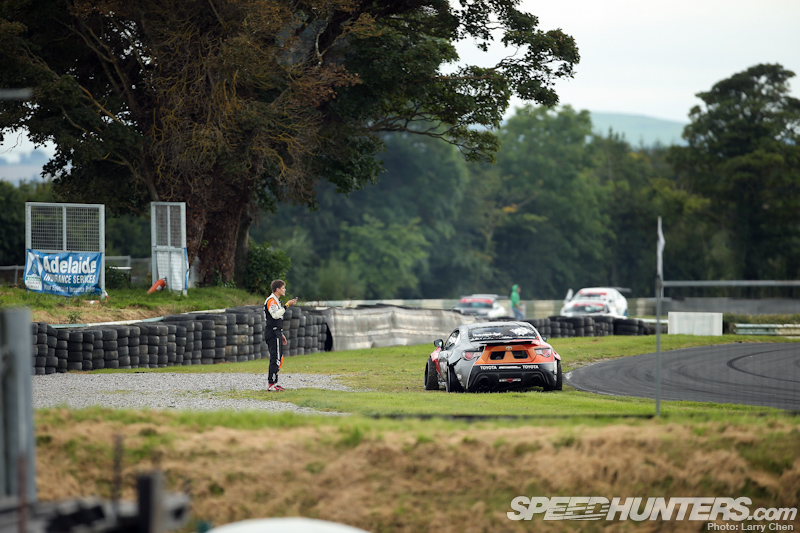 He had to call for roadside assistance as his tire de-beaded off the wheel due to a slow leak.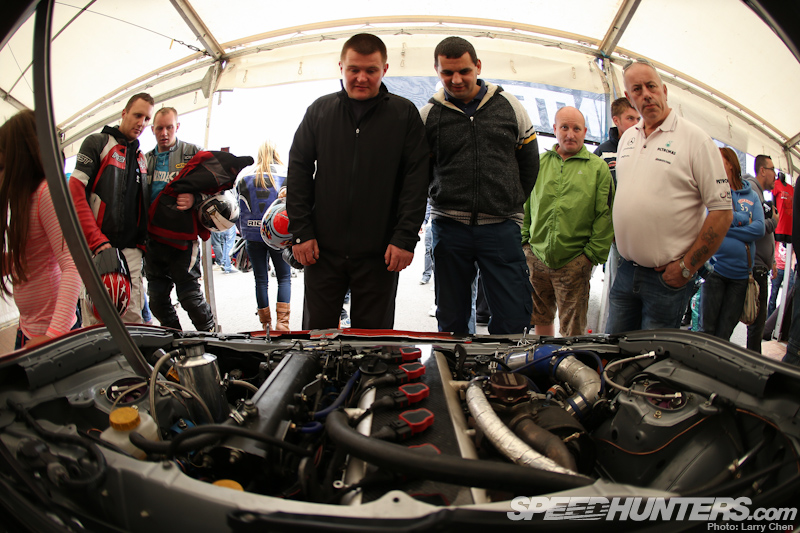 Luckily he has been running this motor for a while in his Supra so it was already proven, but he is planning on putting in a stroker motor very soon.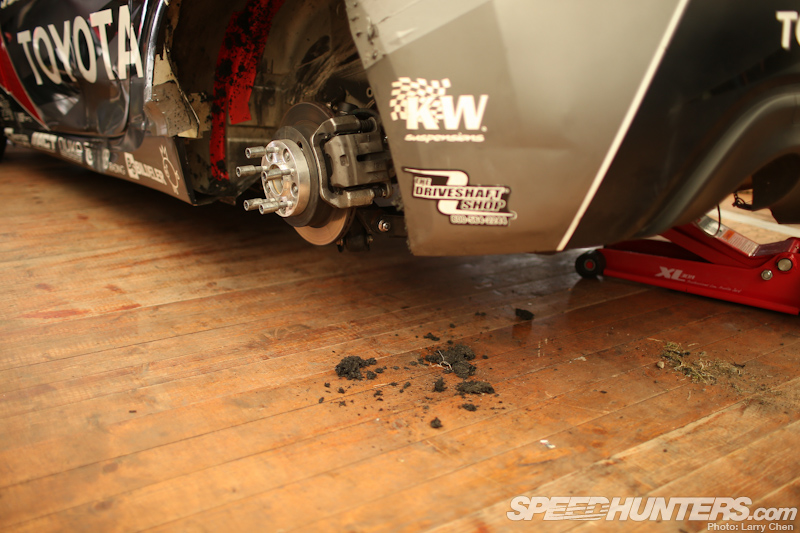 I thought it was funny that his car would leave droppings of used tire bits whenever it was jacked up. Like a true Angry Bird pig.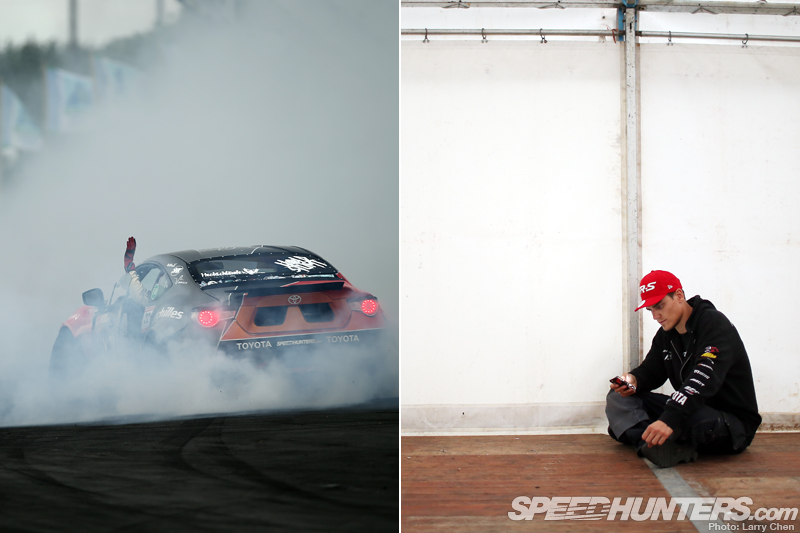 Fredric may not have had the best result after getting knocked out in the Top 16, but it is only his second event and there is just so much more to learn about the new GT-86 chassis.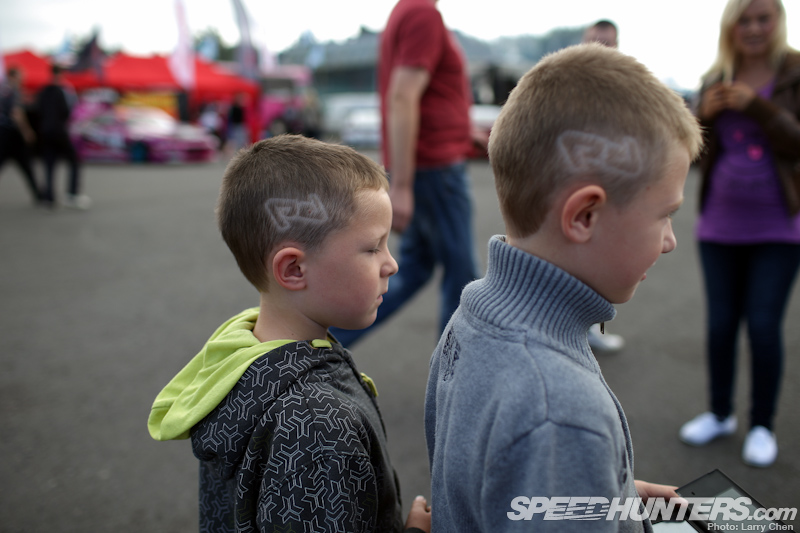 The fans are very hardcore and are not afraid of getting rowdy for their favorite drivers.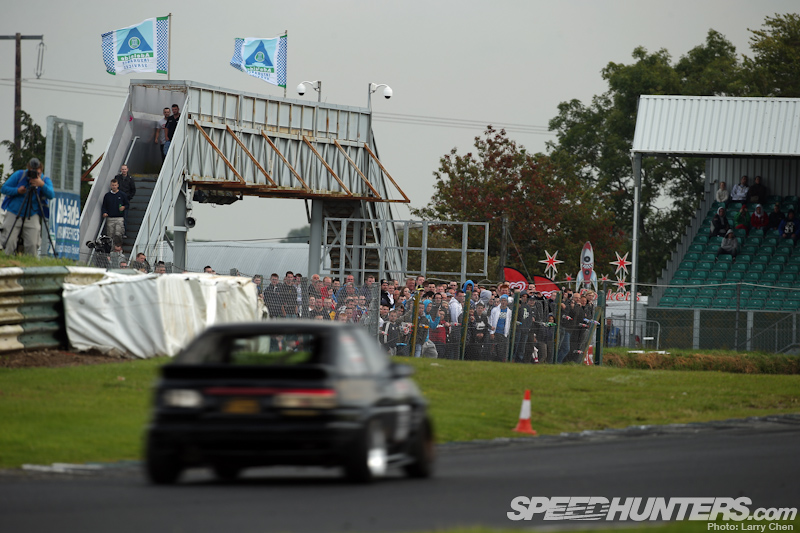 I was surprised how many people came to watch the amateur competitions. There is usually not much of a crowd for Pro-am competitions in North America.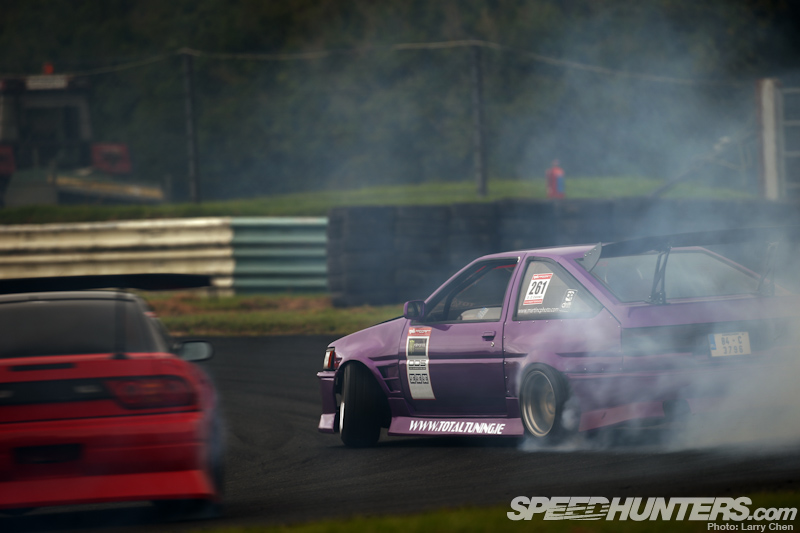 It was very refreshing to see so many nice-looking Corollas out there.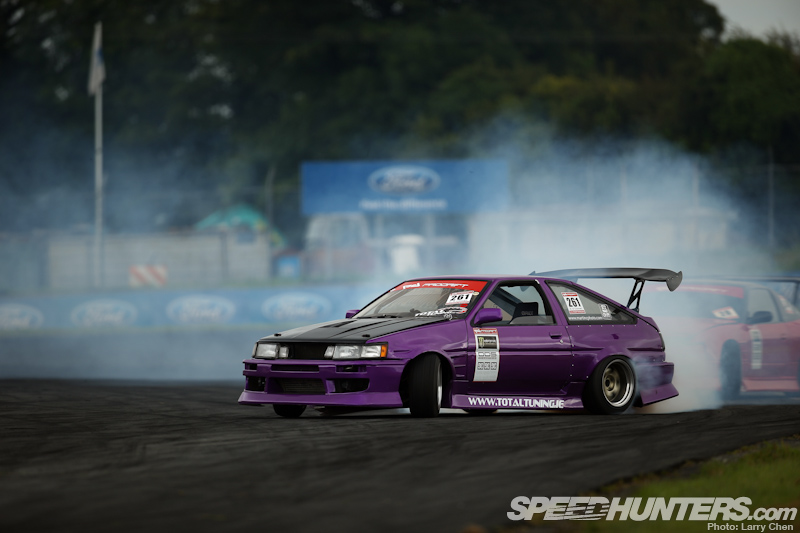 On top of that they were very competitive.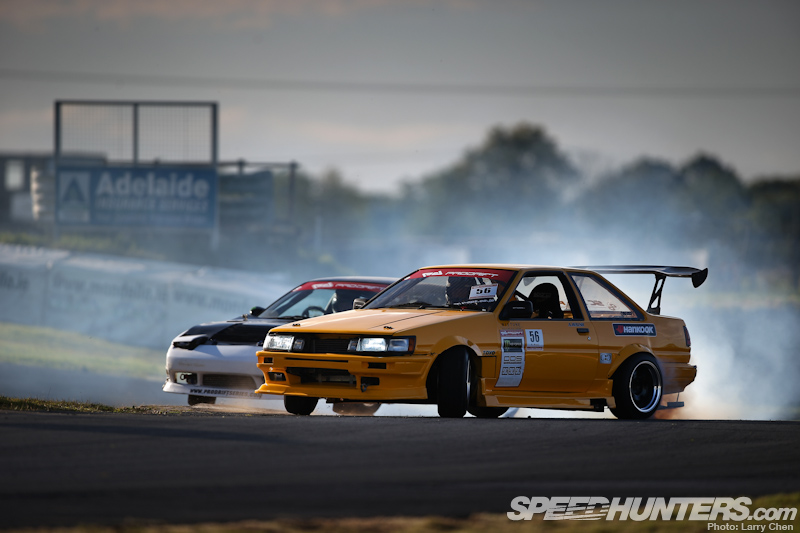 This prime example was driven by Adrian Walsh. He got into the Top 4 bracket in the Semi-pro competition on Saturday which allowed him to qualify for the Pro class on Sunday.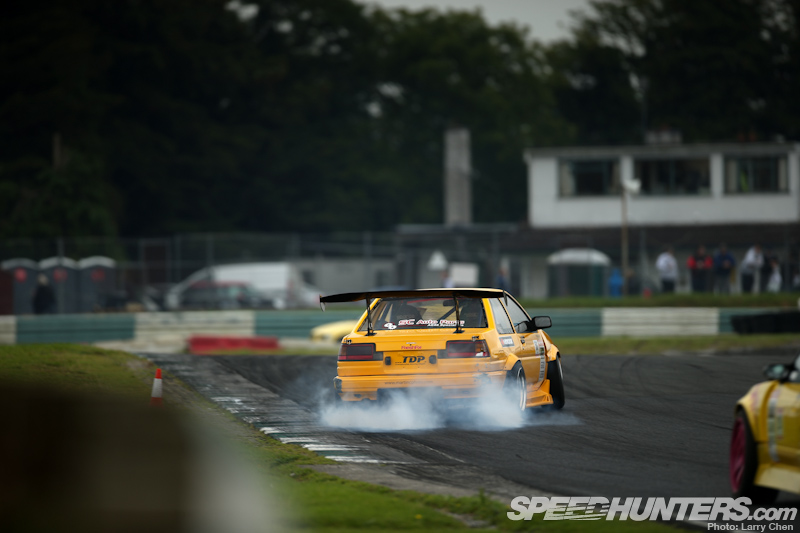 The track was a great equalizer, so cars like this could actually keep up with the bigger-budget cars due to their light weight.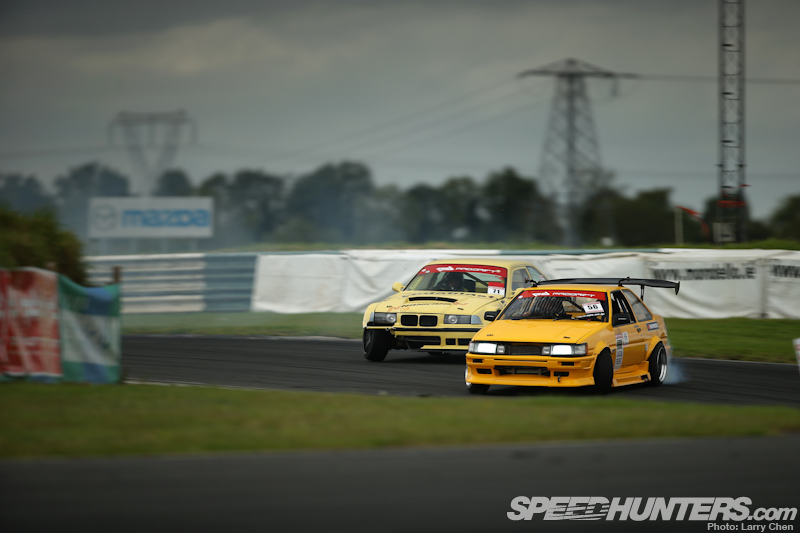 It would be great to see more cars like this in North America. There were many more back in the day, but now there is just one remaining.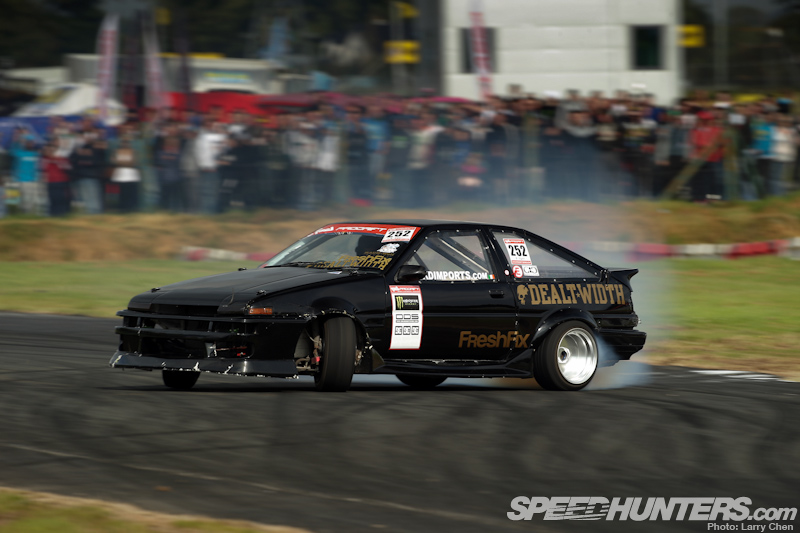 Make sure you guys keep an eye out for a feature on this black '86 driven by Brian Egan. This car used to belong to Eric O' Sullivan.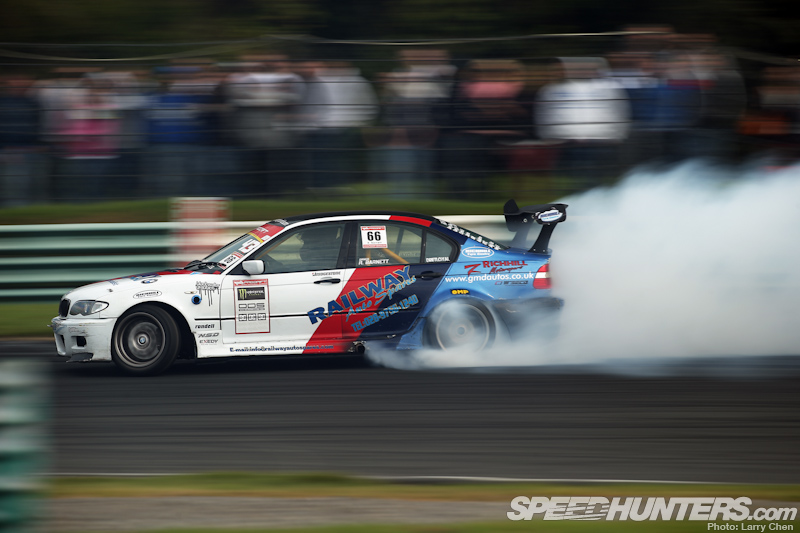 It was also a novelty for me to see these BMWs in competition.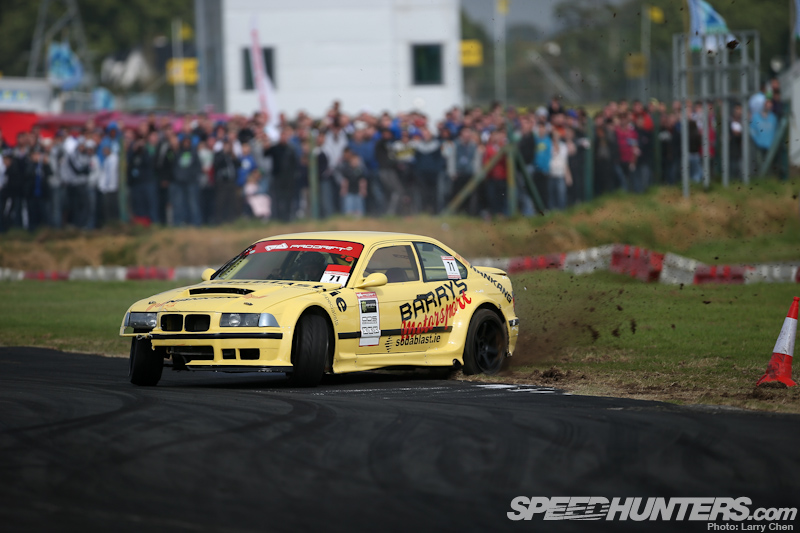 It is common fare over in Europe, but I've only seen one in tandem competition in Formula Drift, which was Chelsea Denofa's E36 M3.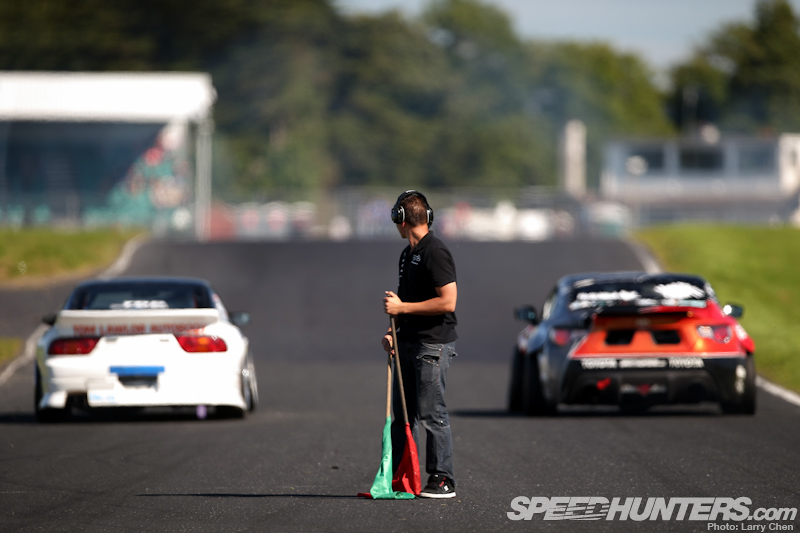 It's interesting to see the little differences between professional drift series. For example there is no pace cone. Instead the starter decides if the run needs to be restarted. With a wave of the red flag the drivers have to return to the starting line once again.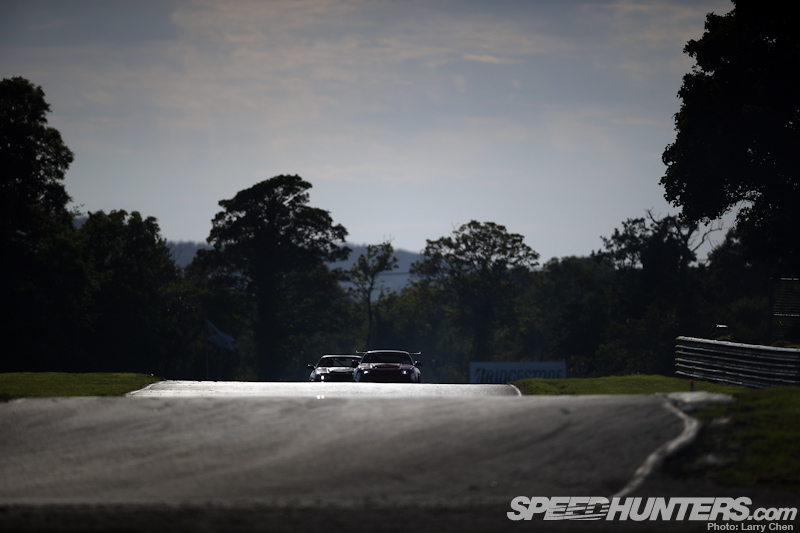 It seems to work as there was rarely a drag race to the first corner.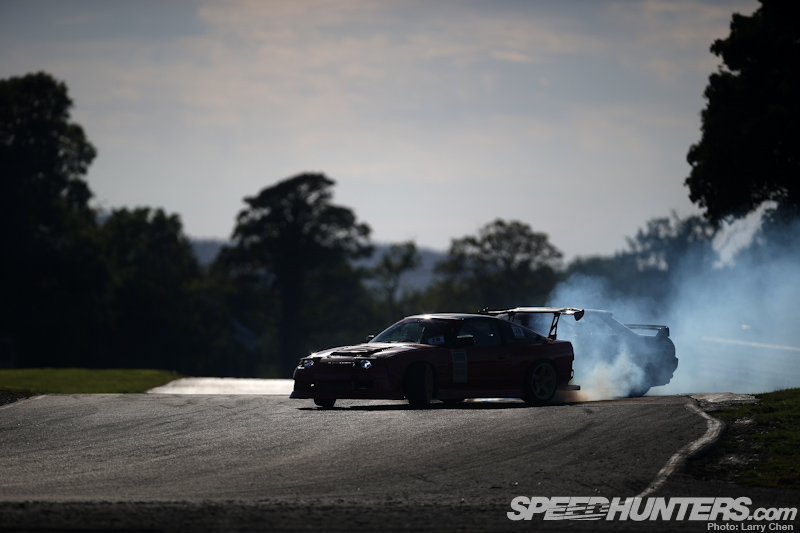 Everyone wants a fair fight and most of the drivers obey the rules. After all, it is all for the show and there is no point if you can't have close proximity.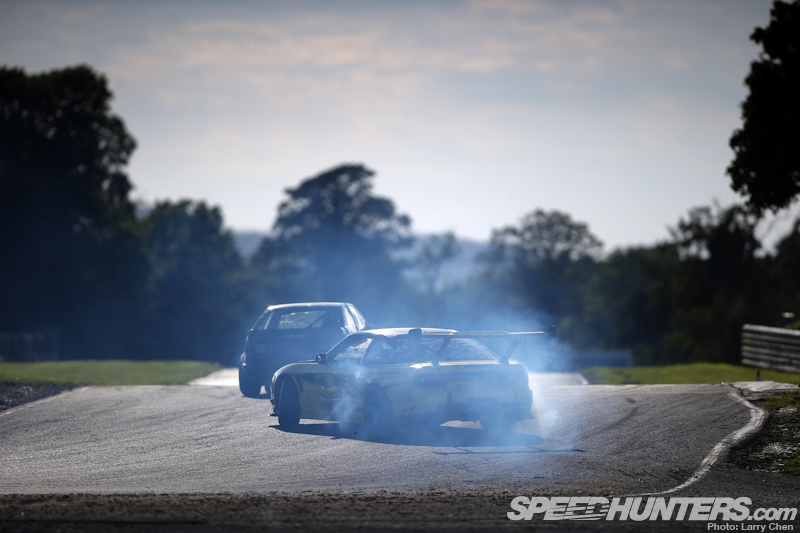 After one tandem run the drivers go back up to the starting line with very little delay.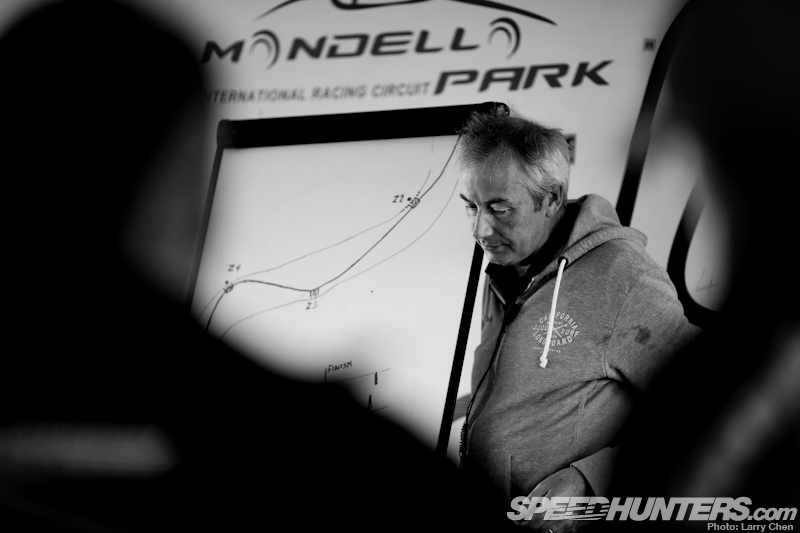 It's pretty cool to see how they can pack so much into just a single day of competition. Practice, qualifying, Super Lap, then Top 16 competition.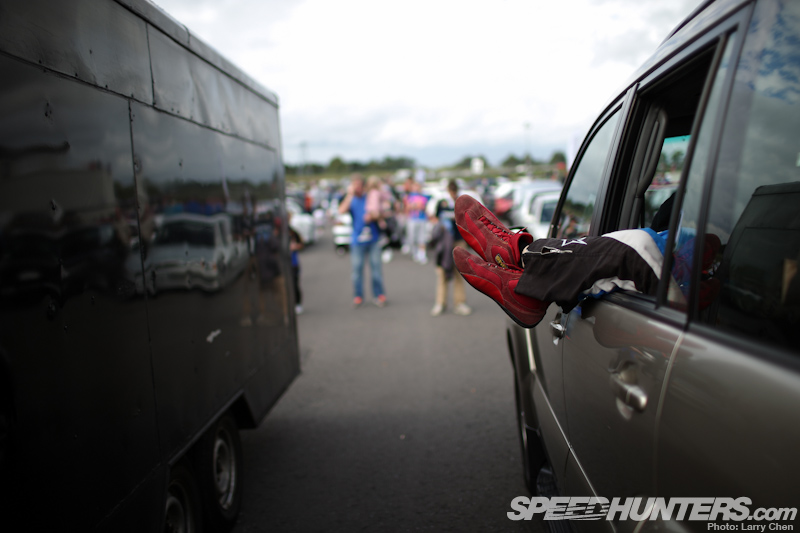 This was my first ProDrift event, but I see why the Irish fans go crazy for the relativity new sport. There is just so much to see and it is always fun to root for your home-town hero. The island is so tiny that chances are one of your neighbors could be competing in ProDrift. There were a couple from within a few miles of Dmac's place.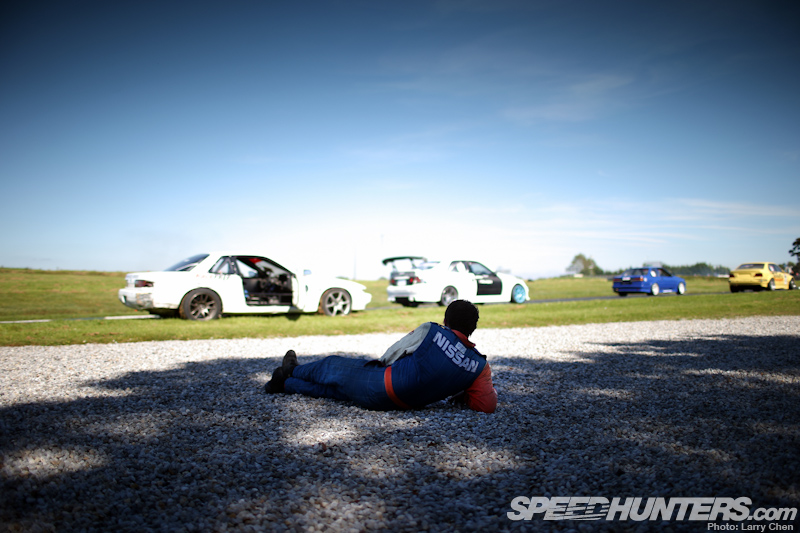 I know I need to come back to Ireland as there is just so much more to explore. That is it for now, but stay tuned for an in-depth tour of Darren McNamara's shop.
Larry
larry@dev.speedhunters.com
More coverage from Japfest on Speedhunters
More stories from Larry Chen on Speedhunters
---
---
---
---
---
---
---