We kicked off our inaugural #FeatureThis showdown at the Trax show last weekend, with the opportunity of a full Speedhunters car feature shoot up for grabs at Silverstone. New recruits Charlotte Moran and Melissa Clarke spread the word amongst the assembled hoards of excited, car toting Britons. Our search for the car of the event had begun.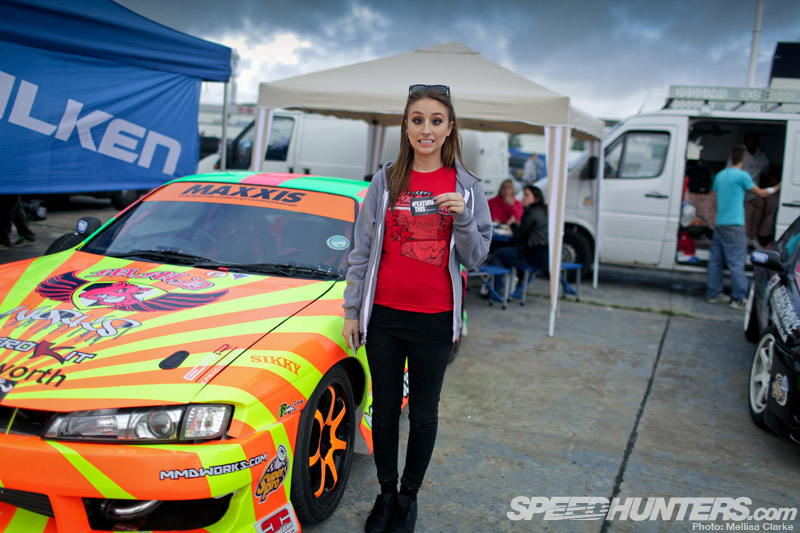 The concept is simple: widen out the pool of possible feature cars to the thousands of attendees at one of the largest modified car shows in the UK. Entry is equally easy: just upload a shot of your car to Twitter or Instagram, hashtagged with #FeatureThis. Deciding on which car should win was far more difficult…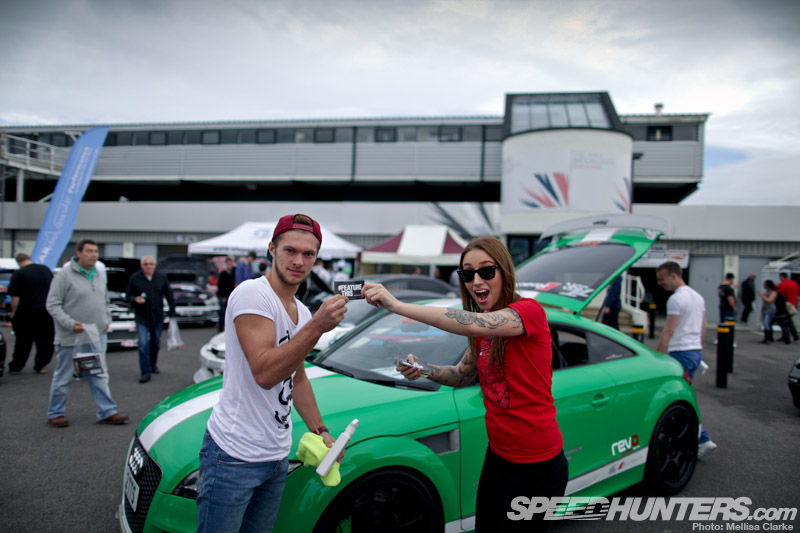 Charlotte and Melissa spent the first couple of hours pounding the asphalt of the Silverstone in-field, giving out #FeatureThis stickers and promoting the ways owners could use to send in images of their rides. The girls picked out some of their own favourites…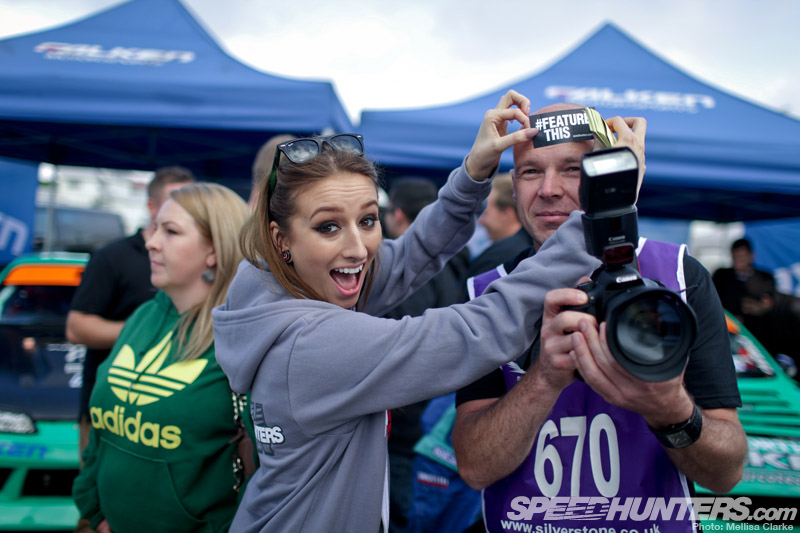 …some a little too carbon-based to be eligible.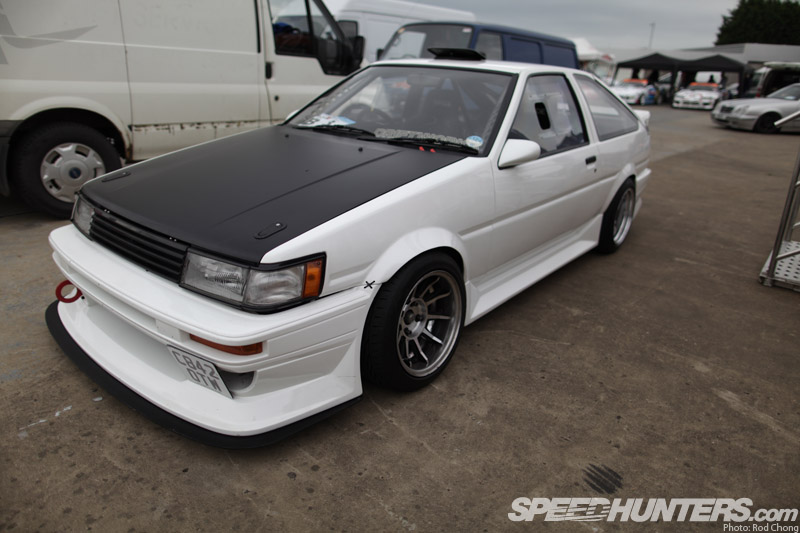 But our Twitter and Instagram feeds lit up with entries, with more pouring in as the day progressed. Unfortunately there could only be one winner.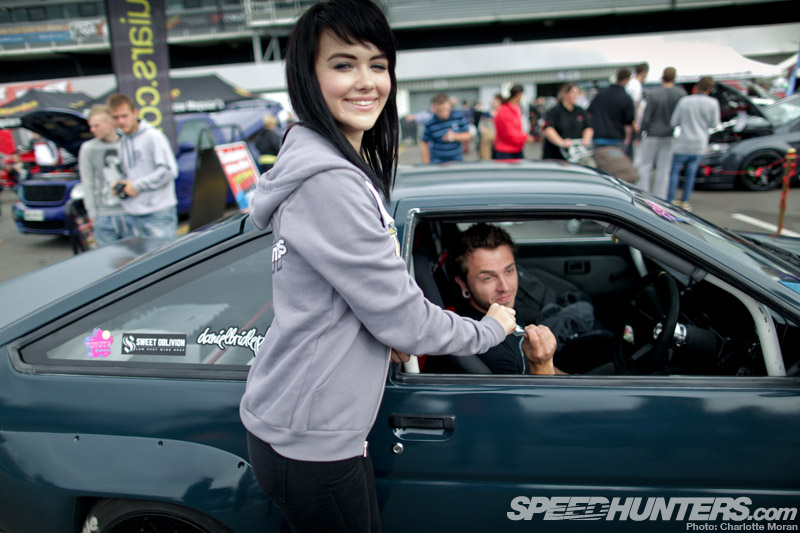 So we're excited to announce that after some long and hard discussions amongst the Speedhunters team at Trax that the winner is this AE86 owned by the Corolla Brotherhood's Chay Ford.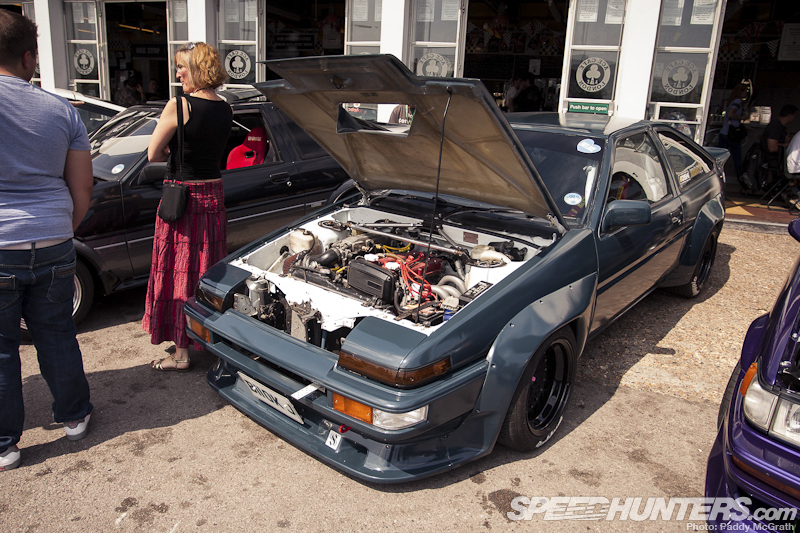 We've been seeing a lot of Chay's modified AE86 at shows across the UK over the past couple of months. We've most recently picked it up at Toyota Retro at the Ace Café…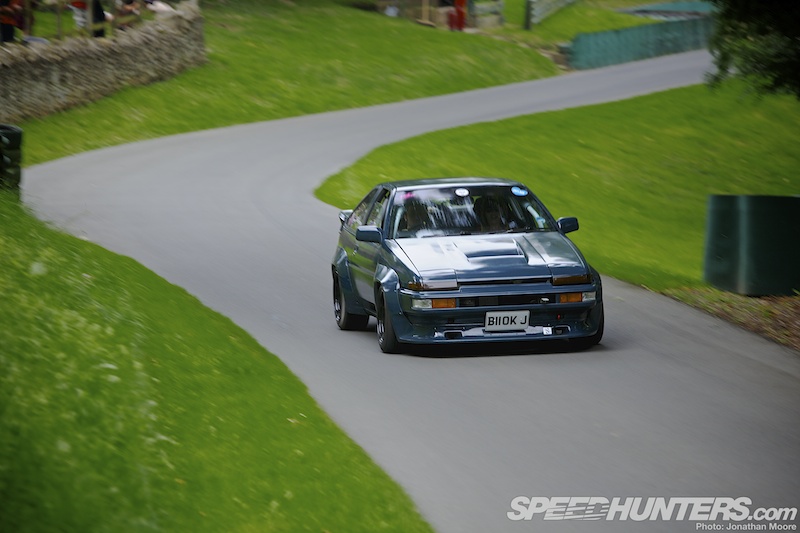 …and the Retro Rides Gathering at the Prescott Speed Hill Climb. Amongst the huge number of entries this AE86 was a real stand-out, and we reckon it's the deserved winner of a full car feature shoot.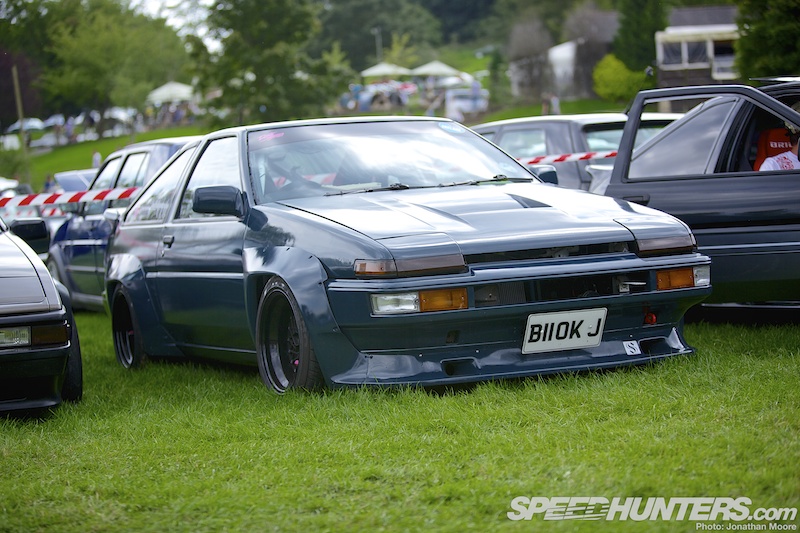 His AE86 shows a tasteful take on the classic Corolla, with its wider and more aggressive kit accentuating the shape of the car. We're looking forward to getting up close with it in the very near future.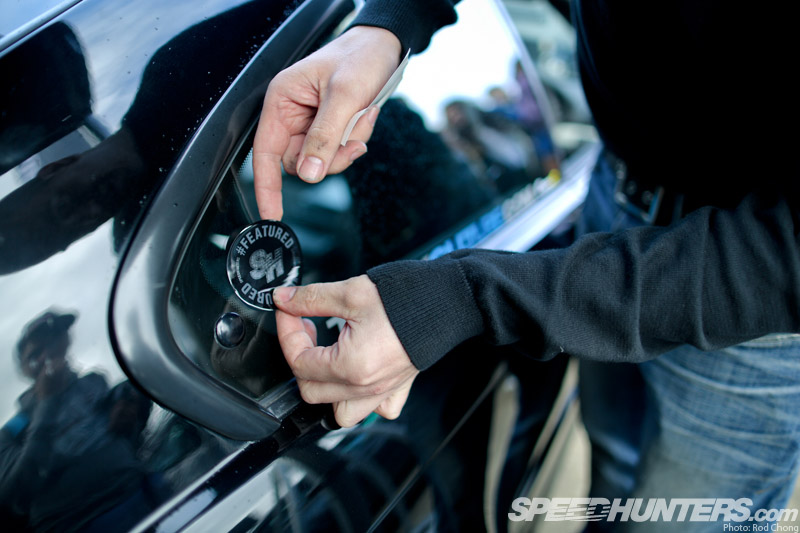 Speedhunters' #FeatureThis programme will be continuing with more activations to be held at events later in the year. Super limited-edition #Featured stickers will be gifted to cars that are awarded features on the site. And remember that there are no criteria for entry: any brand, model or style will be judged on its own merits.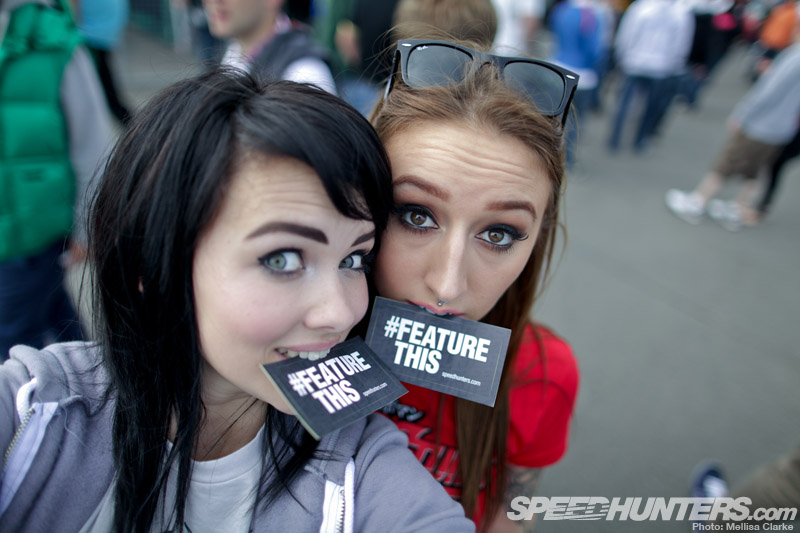 So, stay tuned for the upcoming shoot with Chay's AE86, and make sure that if you attend a #FeatureThis event in future be ready with your camera-phone and Twitter/Instagram accounts. Next time it could be *you*.
Jonathan Moore