Sometimes feeling confused is a good thing. Let me elaborate; for us Speedhunters feeling a little disoriented at events or shops means we are usually surrounded by a lot of goodness, goodness that plays havoc with our brain making it hard for us to decide where exactly where we should begin our coverage. This is pretty much how I felt when I visited the S & Company workshop in spring, sitting there surrounded by a vast mix of great cars.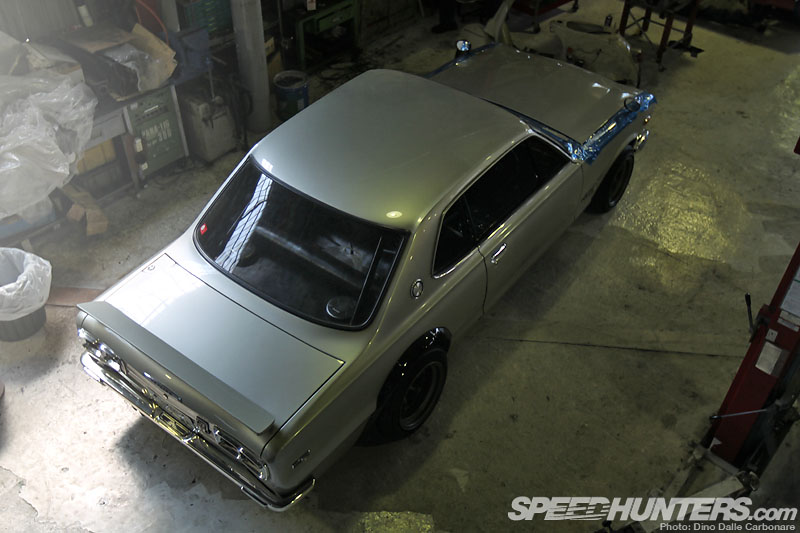 We may focus a lot on performance, or the old classics, or straight out action a lot of the time, but for me being allowed to wander through a shop alone, just me and my camera, is another very important angle to the "hunting" that we do here. It's all about taking in the details…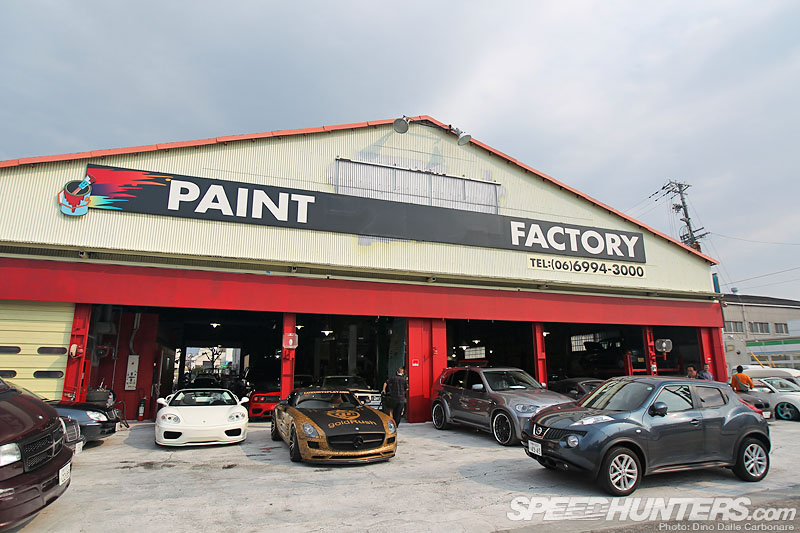 …and at S & Company there are plenty. Shikata-san, the man behind it all, will pretty much be able to do anything you would want to your car. His main line of work revolves around his successful wrapping business, which is handled at a smaller shop down the road in Kobe, while everything else is taken care of at the main workshop and bodyshop you see here, in Osaka.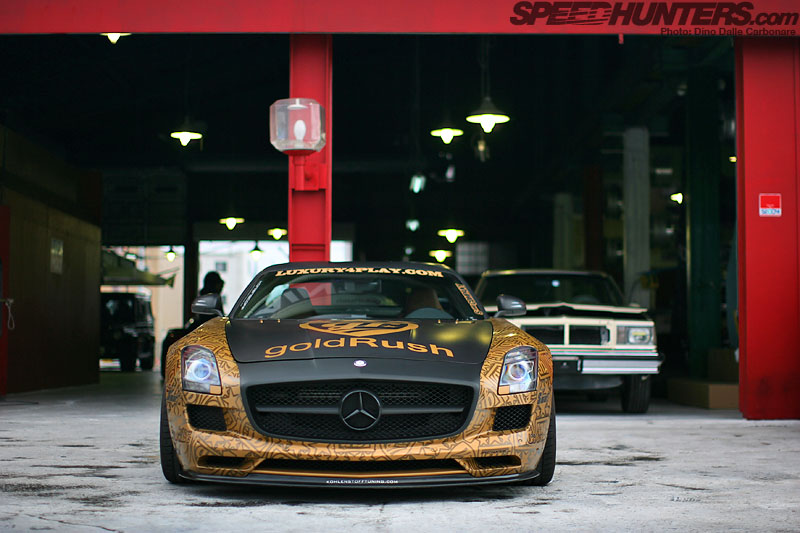 You may remember this SLS I featured a few months back, wrapped in custom vinyl for a customer that wanted to stand out just that little bit more!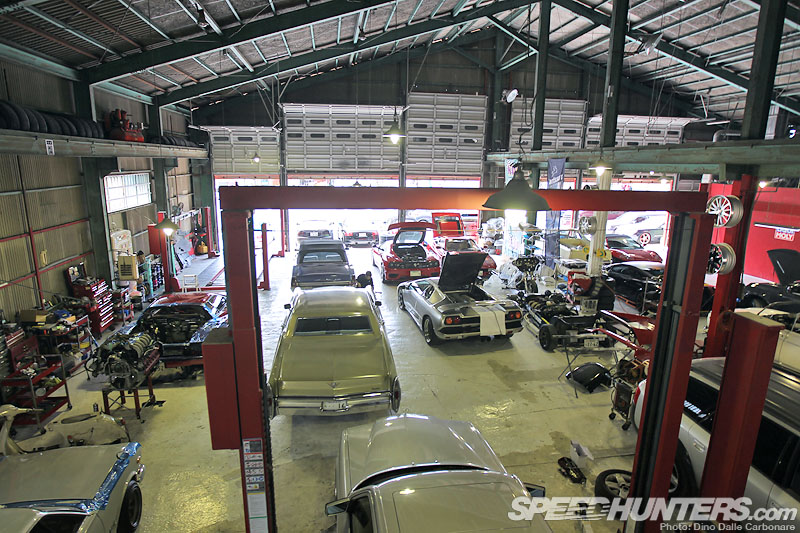 Take a step inside and you slowly begin to understand what a broad variety of cars they work on…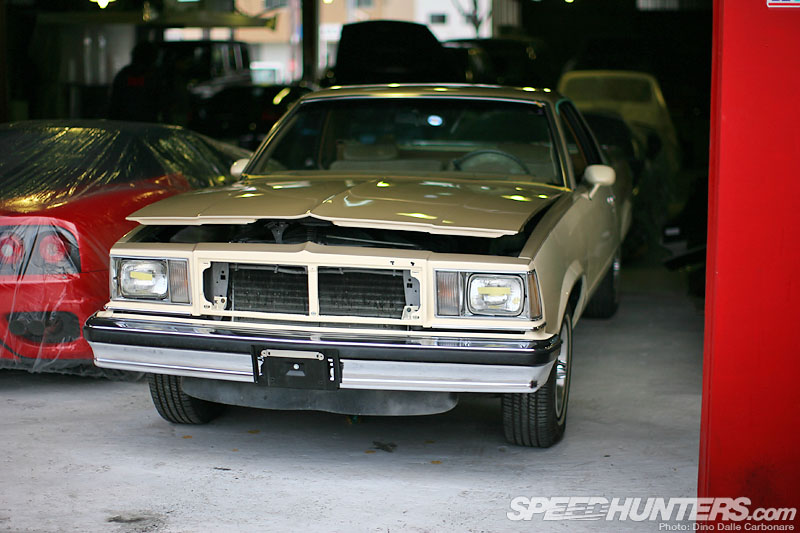 …all the way from restoring and repainting modern American classics like this…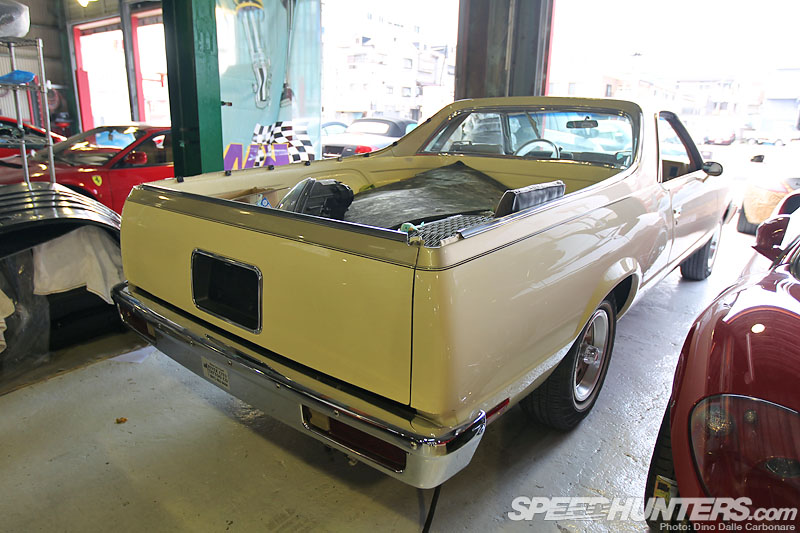 …eighties El Camino which was sitting next to a tuned Ferrari 360 Modena.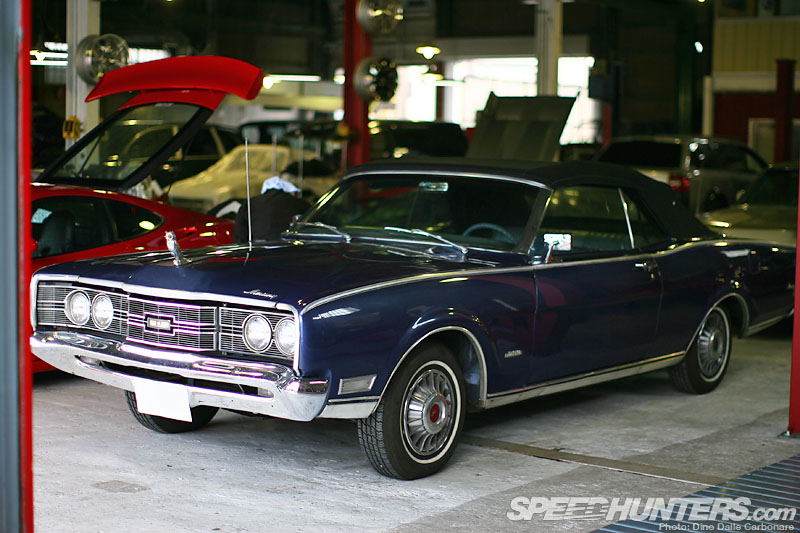 Obviously some of Shikata-san's customers have a thing for massive sixties and seventies American cars, which for me are always a very interesting sight, seeing I only got to see cars like this Mercury Montego convertible…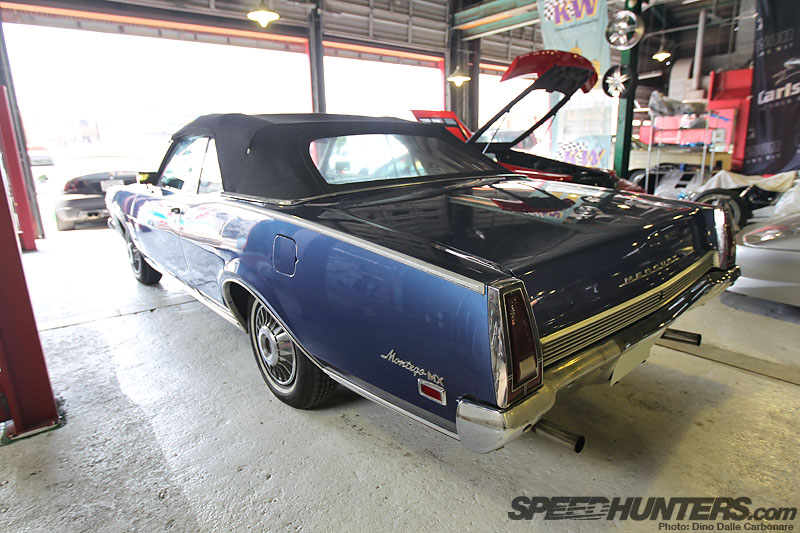 …in TV shows as I was growing up. This particular car had just been given a fresh coat of paint and a new retrimmed canopy, all ready to be picked up.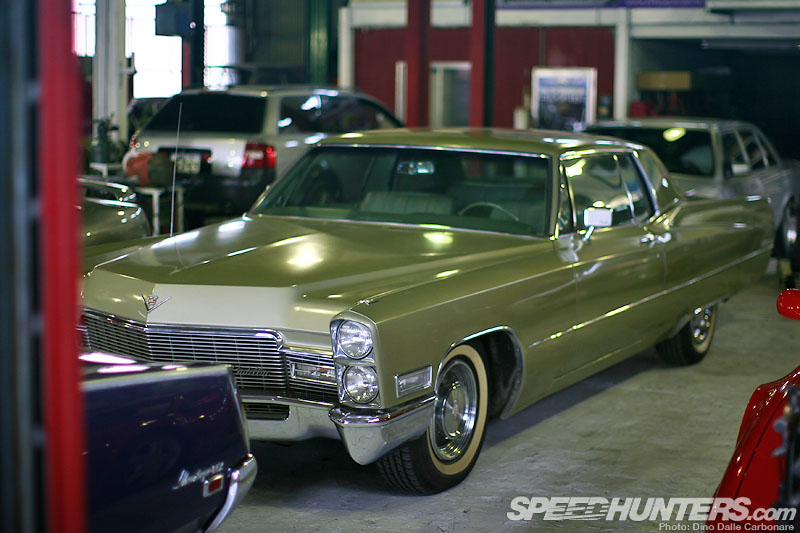 Right behind it was this Cadillac Coupe De Ville.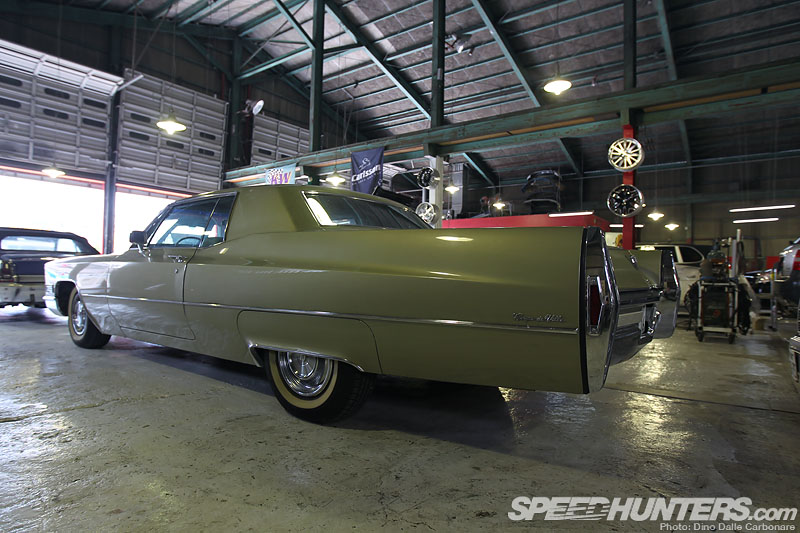 It never fails to impress me just how massive these cars really are. Look at that rear overhang!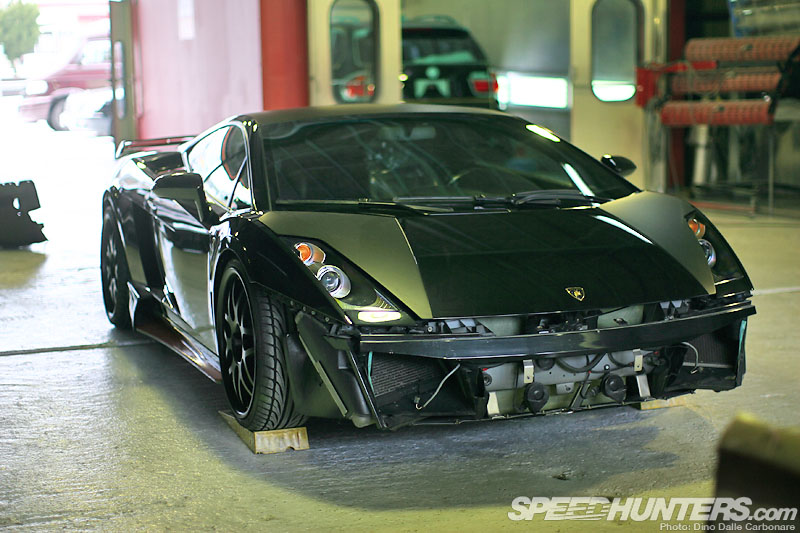 Osaka is a very special place; if you think wealthy people in Tokyo try very hard to stand out with their expensive exotics, then you haven't seen anything until you go down to Kansai. Everything gets modified down here, and this Gallardo was in to get a two tone paint job done…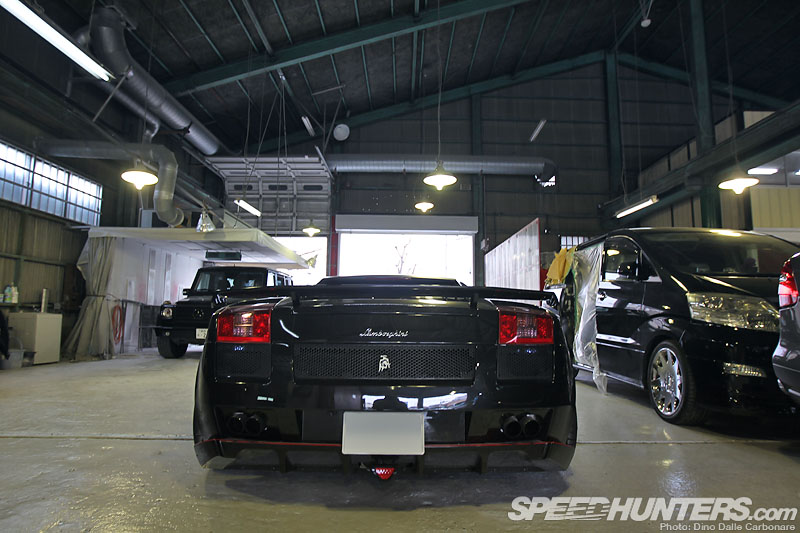 …along with a new set of custom painted wheels.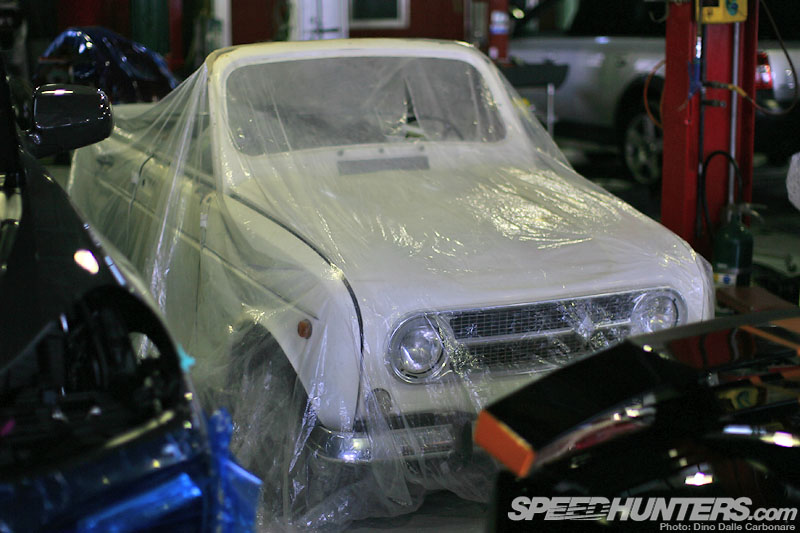 Shikata-san does get some odd requests sometimes and this has to be one of the strangest projects he has worked on. The owner of this Renault 4 came in one day with an old French car magazine and showed a picture of a custom cabriolet conversion that had been done back in the seventies.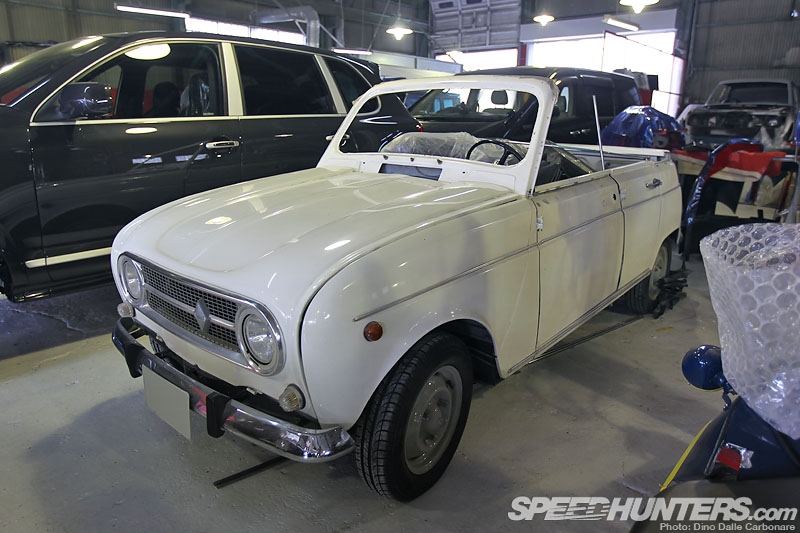 He wanted the same to be done to his car, so off went the roof!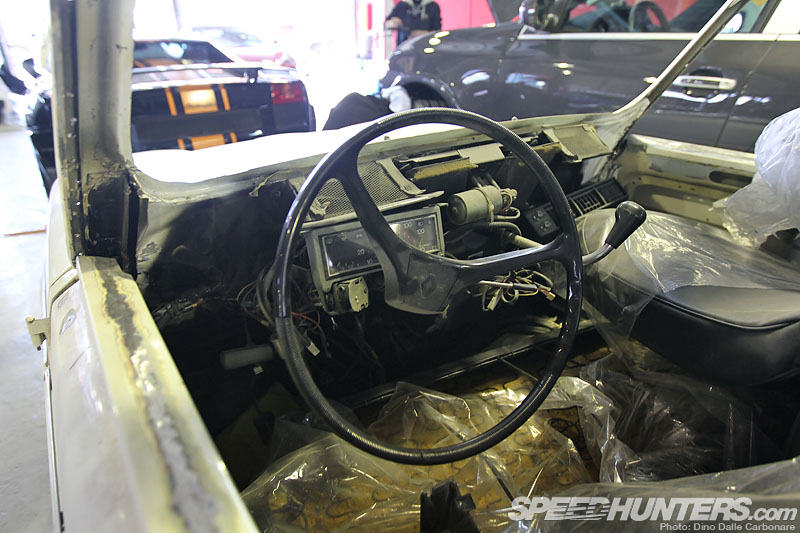 Along with much needed strengthening to make sure the chassis doesn't bend through the corners the old Renault will also be treated to a full restoration.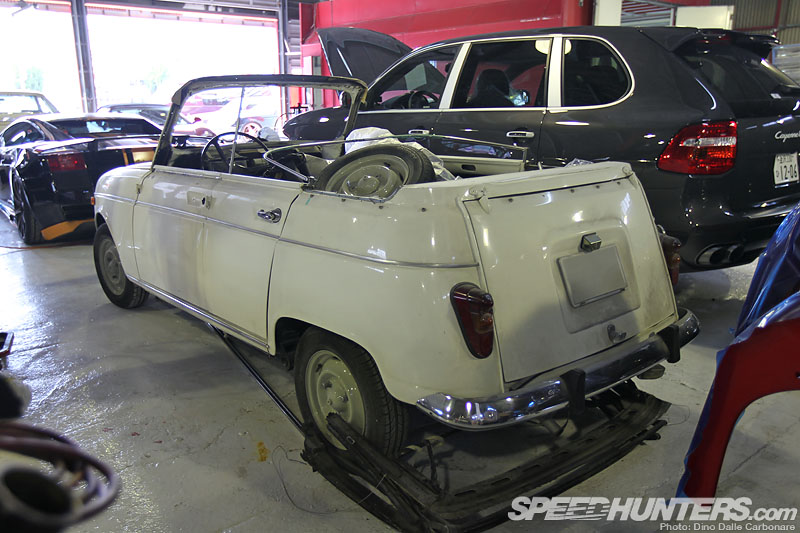 When done it will be one of the rarest French cars on the streets of Japan!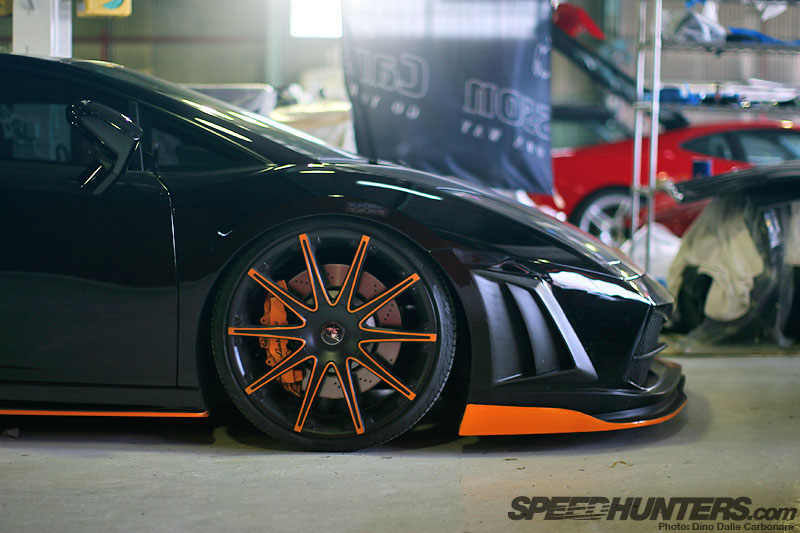 Sitting in front of the Renault was this recently completed Gallardo…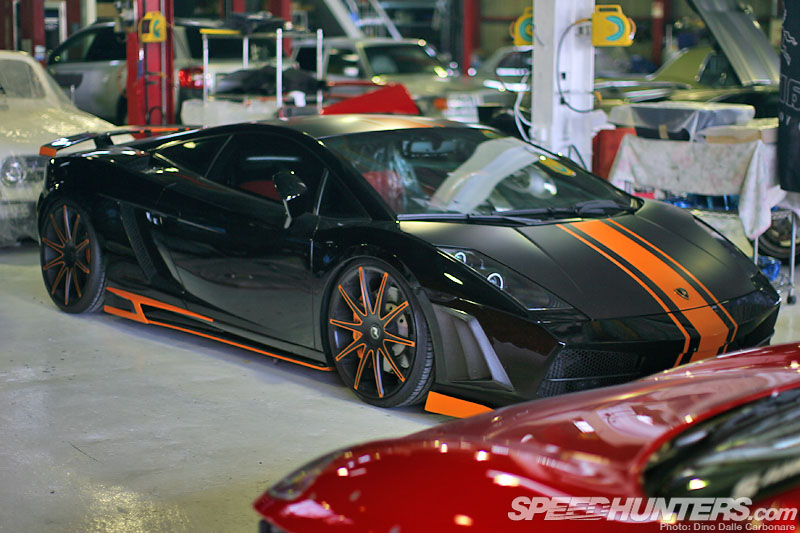 …dressed up with lots of custom color detailing. Interesting combination of matte and glossy paint, looks like the owner wanted to got for a reverse Superleggera look. Remember it's all about standing out in Osaka!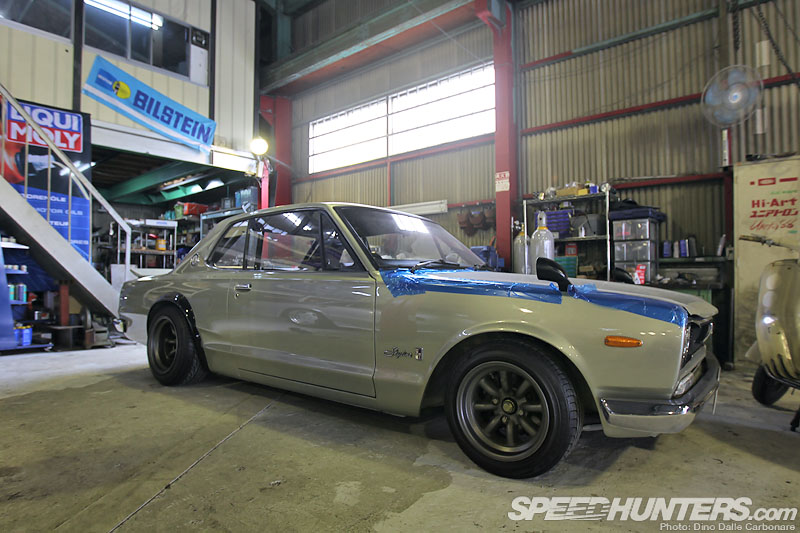 At the back of the shop was this Hakosuka, which I spotted as soon as I came in. With a fresh restoration having just been completed…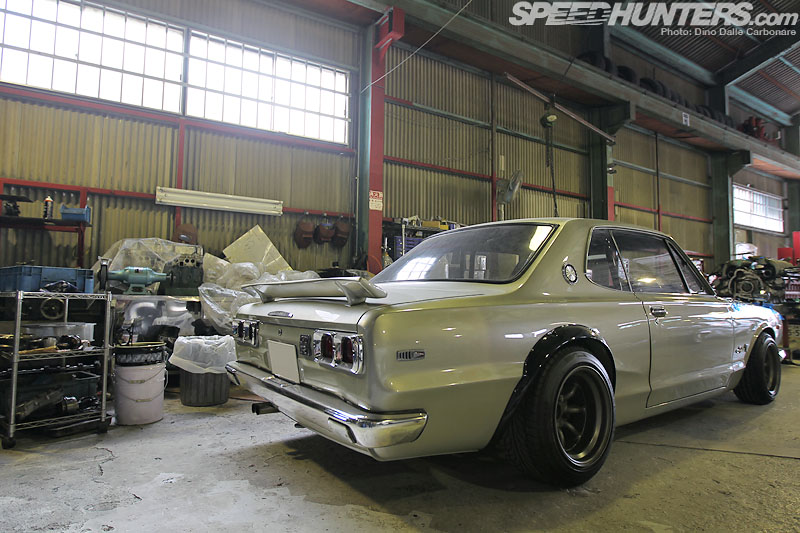 …the car was awaiting its engine to be overhauled. This isn't a real GT-R, but a very well executed replica sporting the all important details like the rear black overfenders and the trunk spoiler.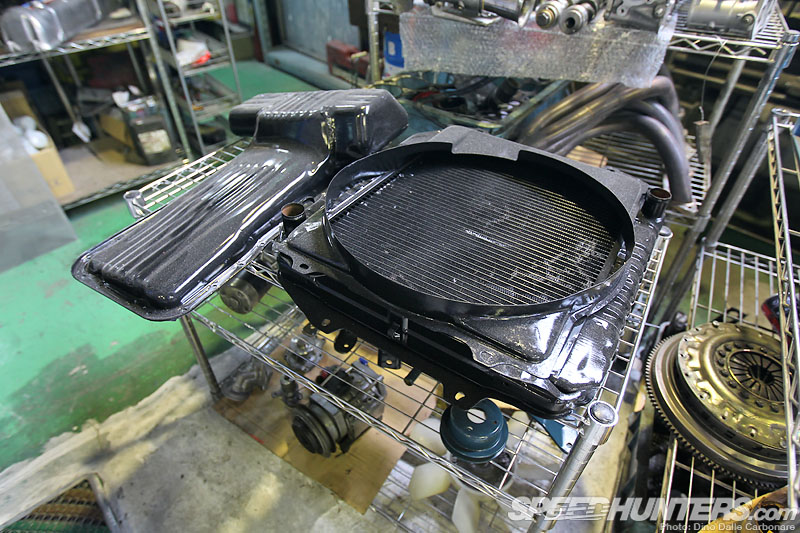 There wasn't much to see in the engine bay as pretty much every component had been removed for the restoration and paint. Above you can see things like the radiator and L28's sump and in the distance the exhaust manifold.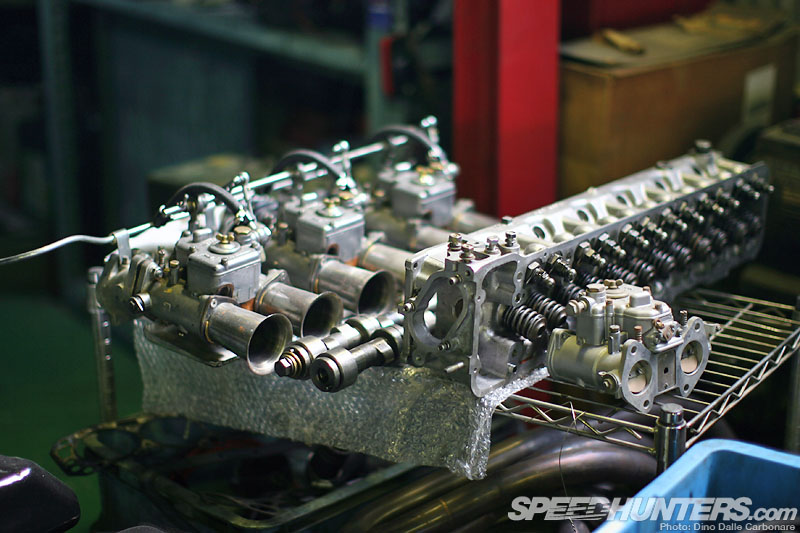 The head was given a much needed once over and the carbs rebuilt.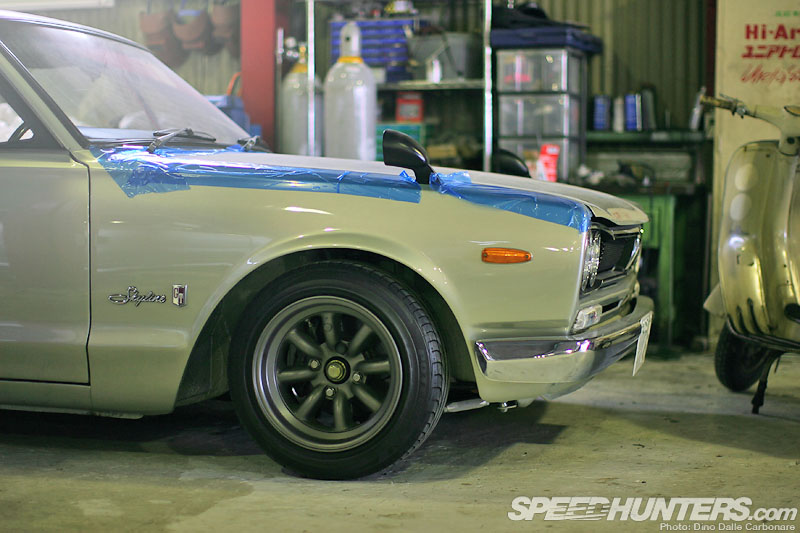 If you are going for the authentic look, then when it comes to wheels it can only be Watanabes!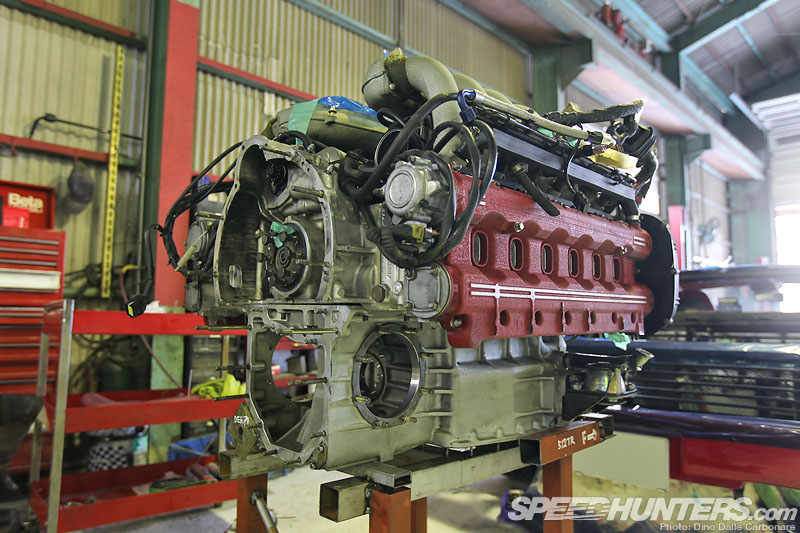 Sitting in front of the Hakosuka was this beast of an engine. The idea to stick the gearbox under the 512's (and Testarossa's) 12-cylinder boxer engine might have seemed like a great idea at the time but it had its issues. Aside from making it a pain to work on, requiring…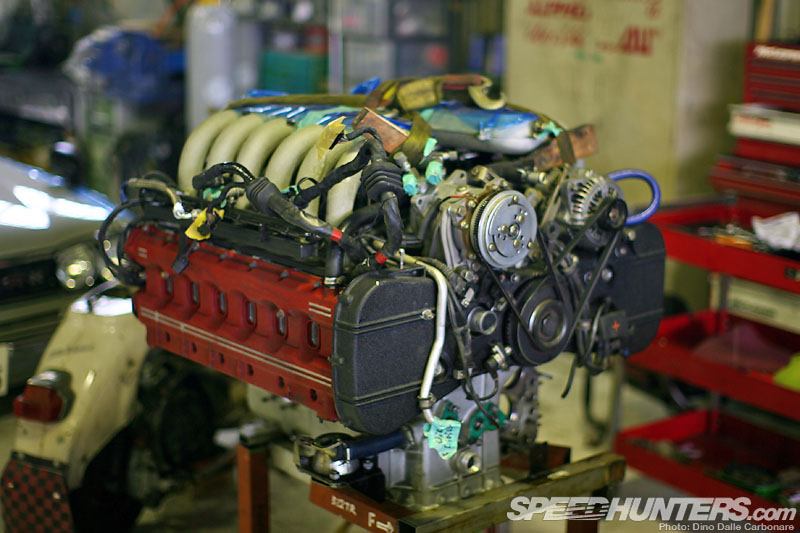 …the engine to be removed whenever any maintenance was required, it also gave the car a very high center of gravity, causing it to be rather tail happy and tricky on the limit of grip.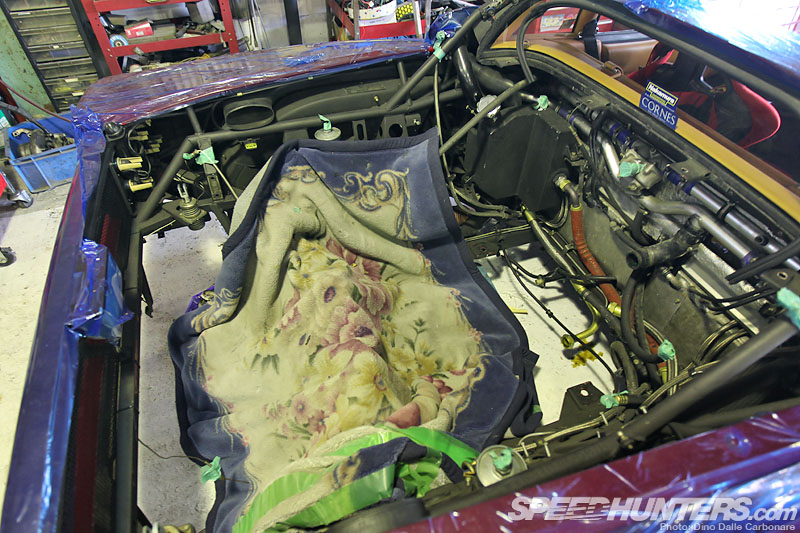 And this is where the boxer-12 will be fitted back into once the differential rebuild is completed.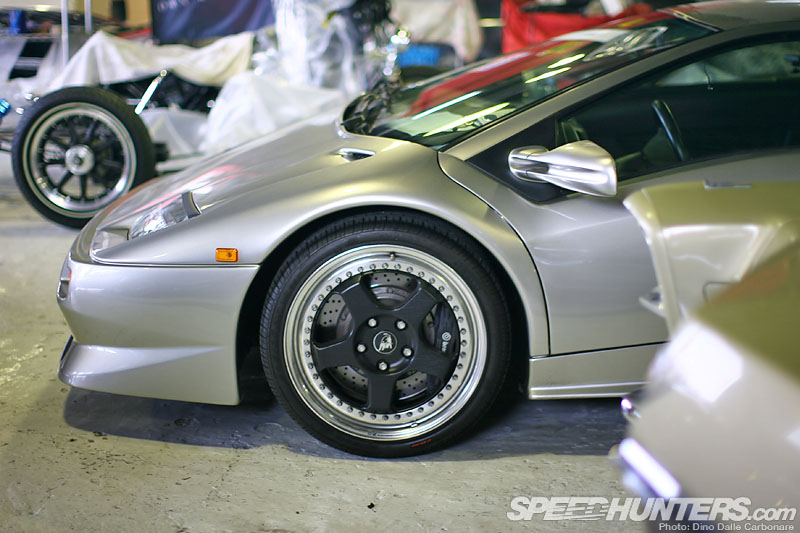 Another great Italian exotic, the Diablo…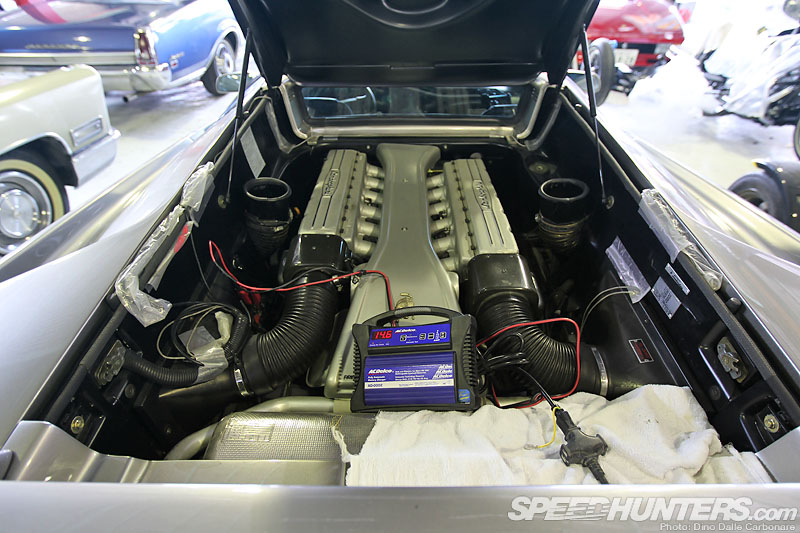 …which unlike most other cars at S & Company was pretty much stock, only there for a little routine maintenance under the hood.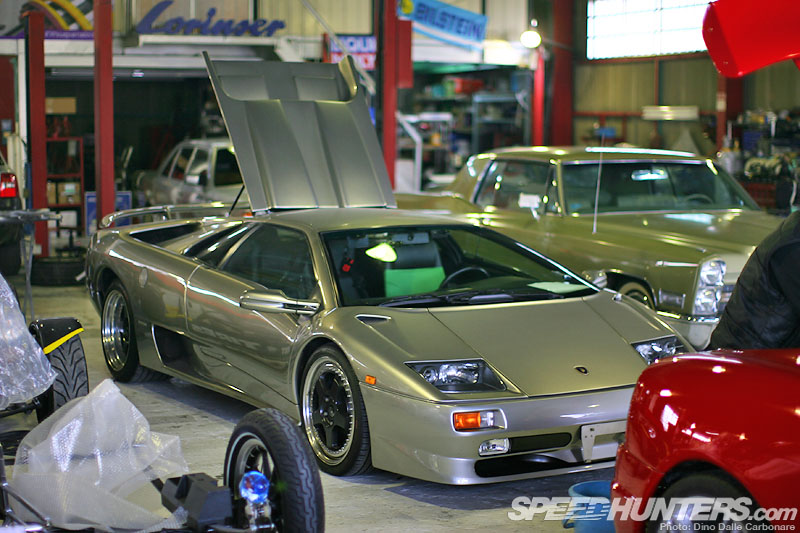 It may be over twenty years old now but it still very much has its charm. Back in the day this was the pinnacle of exotic supercars.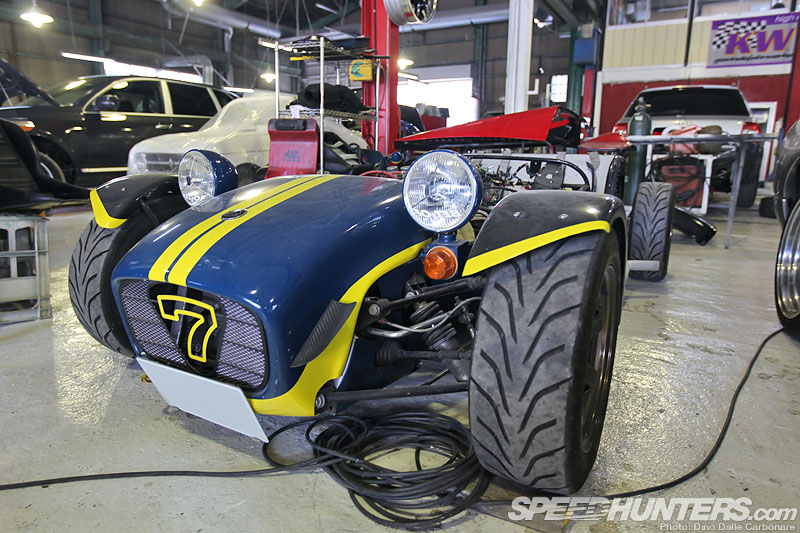 Only in Japan can you see a Lotus 7 replica on Volk Racing TE37s! Add sticky tires like these Toyo R888s and you have nothing short of a race car for the street.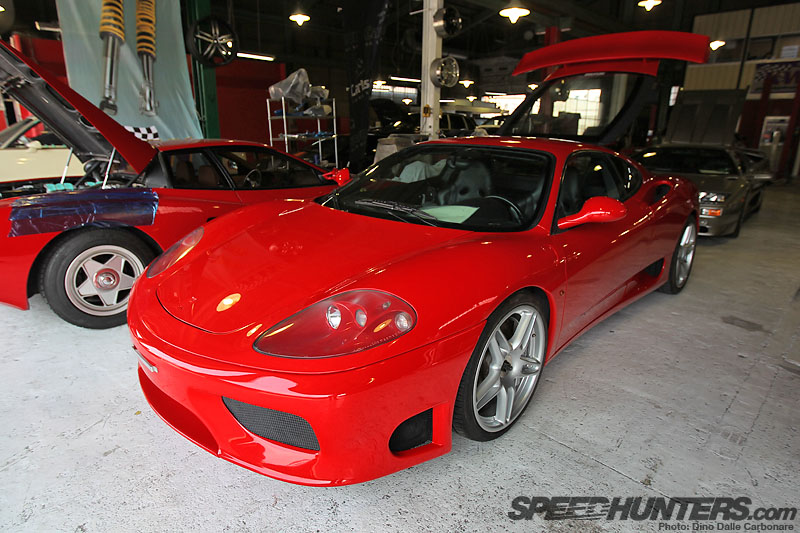 Next to the Testarossa at the front of the workshop was this interesting 360 Modena. It might only look like it's sporting aftermarket wheels and aero…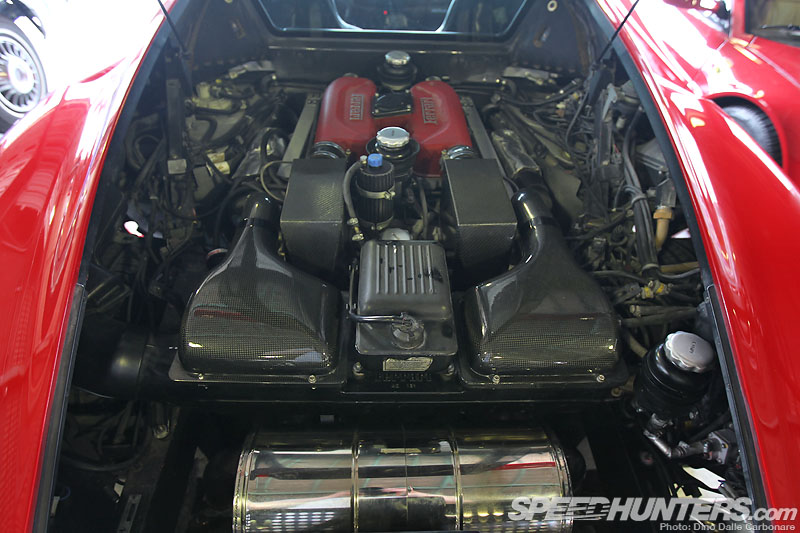 …but there is something a little more serious going on with the mid-mounted V8. This car runs a twin-supercharger kit for a little over 700 HP, making it blistering fast out on the street, scaring more modern prancing horse creations like the 430 and 458.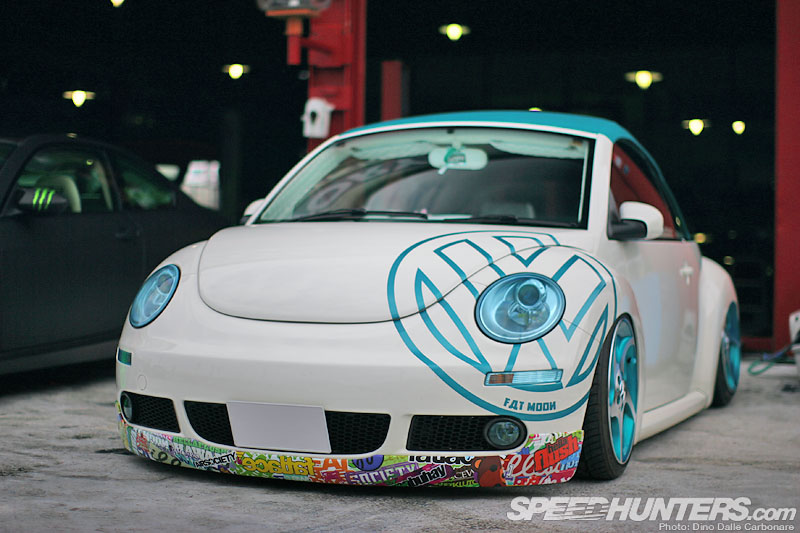 The whole Hellaflush movement in Japan is very popular at the moment and Shikata-san does a lot of work at prepping cars for such static events. This Beetle on air suspension was custom built for the wife of one of his customers.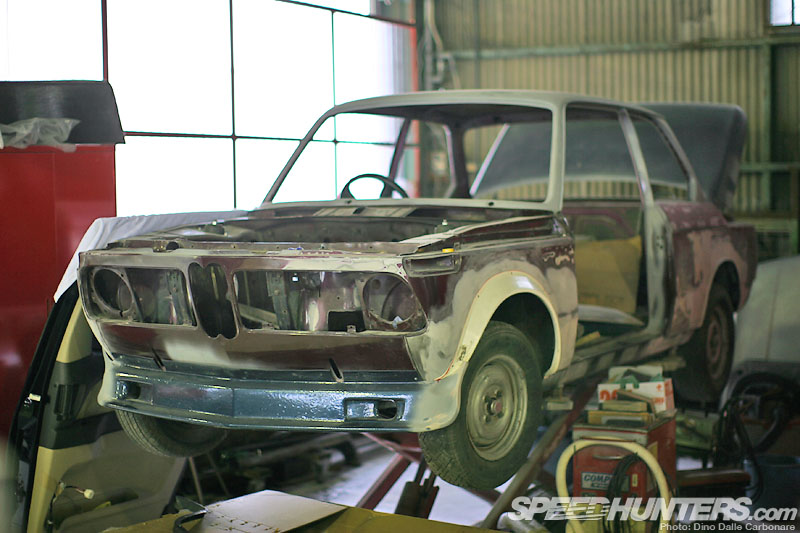 It was great spending an afternoon going through the unexpected mix of cars at S & Company and this little find at the back of the shop was like the cherry on top of a nice cake. This BMW 2002 is on its way to getting fully restored…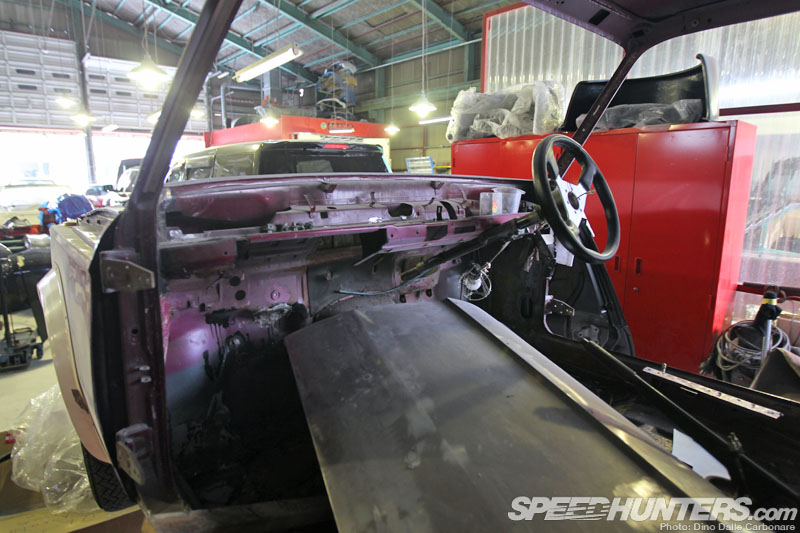 …but it has currently been put on the back burner as more pressing customer cars projects continue to come in.
S & Company is a great example of the sheer demand for custom work that exists in Japan, and Osaka in particular is where things get done with a little more, how should I put it, flamboyance.
-Dino Dalle Carbonare