We all have dreams and aspirations. Some may be bigger than others, but there is always that internal yearning nagging at our sub conscious on a regular basis. You might remember some time last year, we ran a series of stories entitled 'Things To Do Before You Die', a series of stories where we composed our own automotive bucket lists. Despite shooting motorsport for the best part of a decade now, I've never seen a contemporary Formula One car run in the metal before. For every single day I can remember throughout these years, I've only ever had one ambition – shooting F1. Last weekend, I finally ticked that item off my bucket list.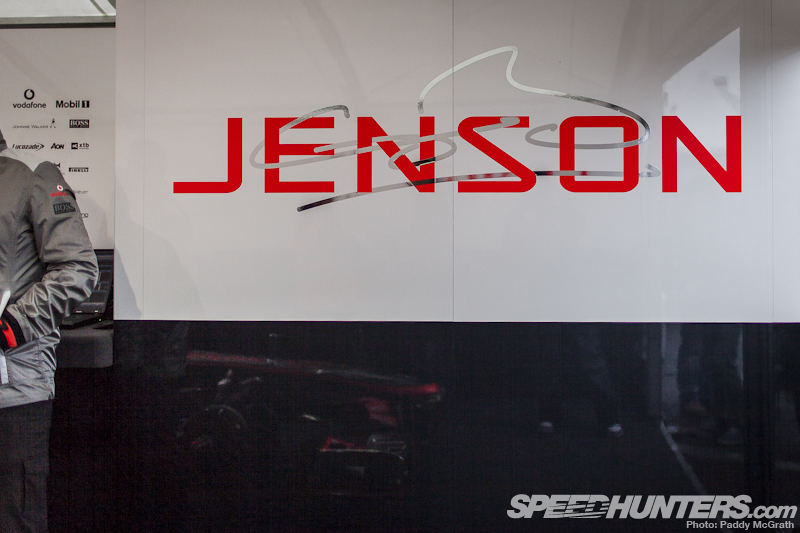 As a child of the late eighties / early nineties, I grew up as a McLaren fan. Even when my interest in the sport waned slightly, I always kept up to date with the team from Woking. I guess it's their philosophy and approach that appeals to me, that constant search for absolute perfection. When it was announced that McLaren would be performing a demonstration on the streets of Dublin, there wasn't a whole lot that could keep me away.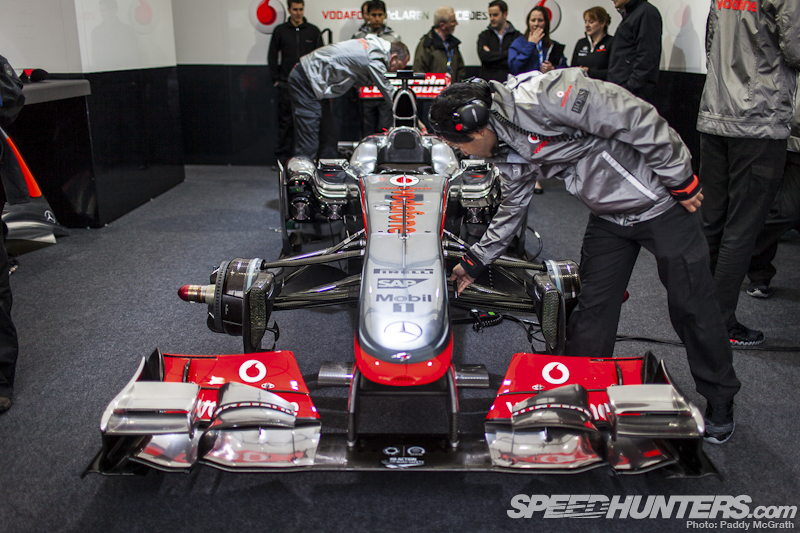 McLaren's weapon of choice for this event? The 2011 MP4-26 which clocked up six wins last season if I'm not mistaken.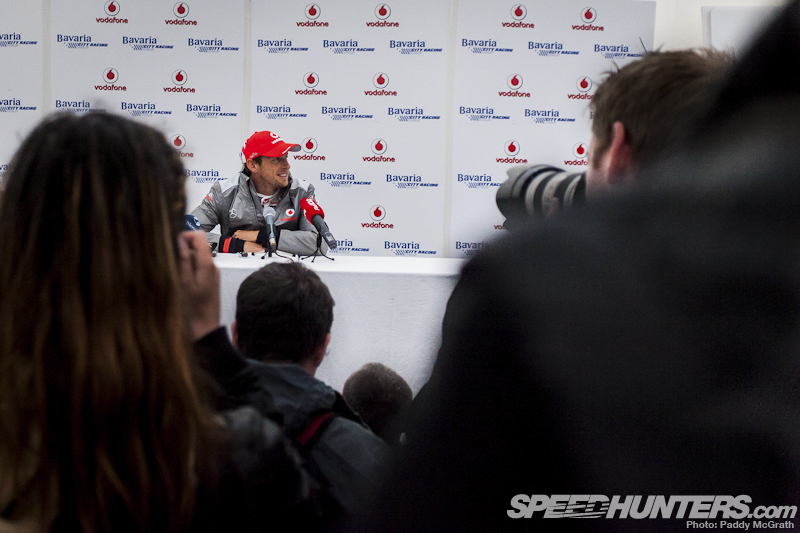 Who would be at the wheel? No other than 2009 Formula One World Champion, Jenson Button.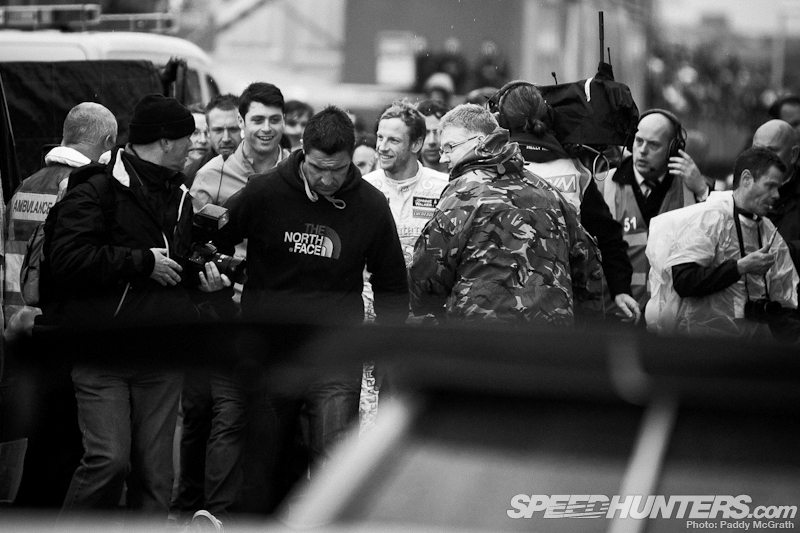 If you're going to lose your F1-ginity, you couldn't lose it to a better combination in such tight quarters.
With the event taking place on the streets of Dublin, the organizers laid out a 2.56KM course which weaved through the city, taking in some of the sights Dublin is known for.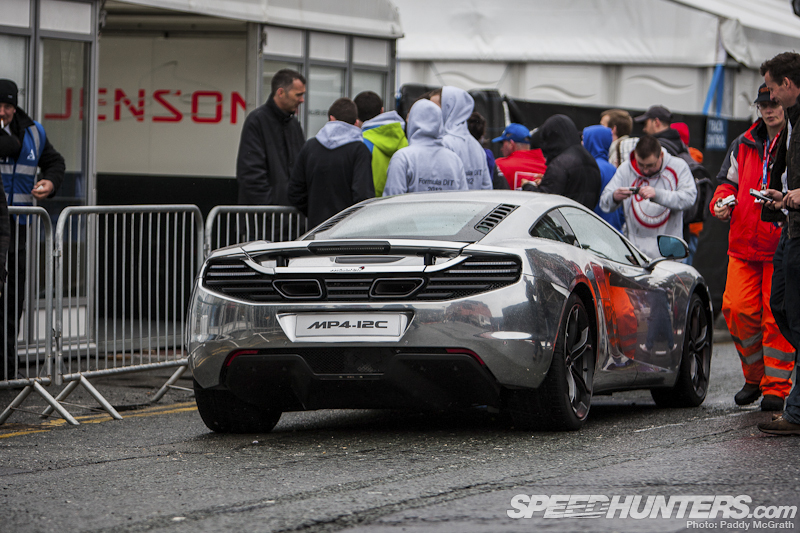 Before the event officially kicked off, some lucky competition winners got to experience the course from the best seat in the house …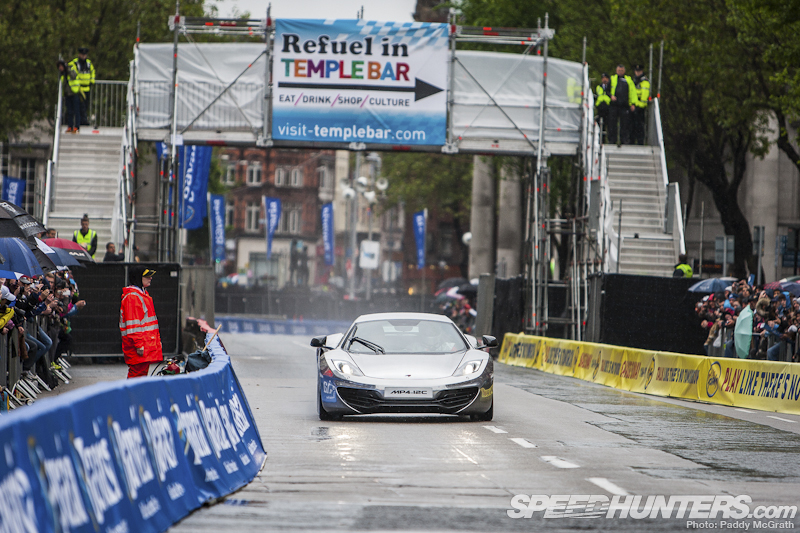 … alongside Button in McLaren's MP4-12c.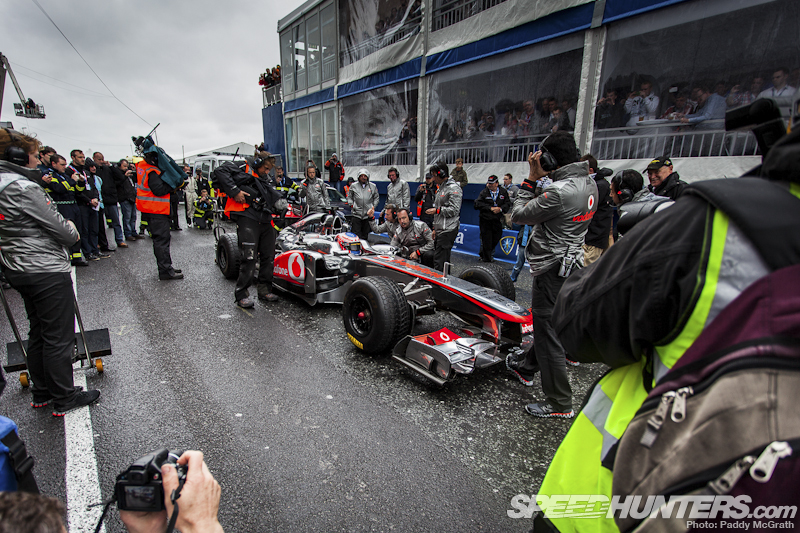 Whatever about the noise and presence the Mp4-12c emits, it was about to be upstaged by its big brother.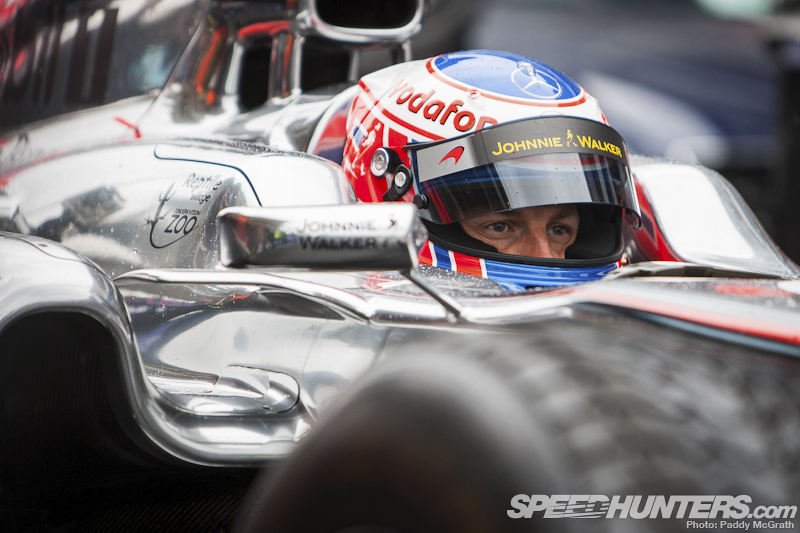 I'm not sure if you've ever had the opportunity to stand beside an F1 car when it's being started, but mother of god, it's an experience.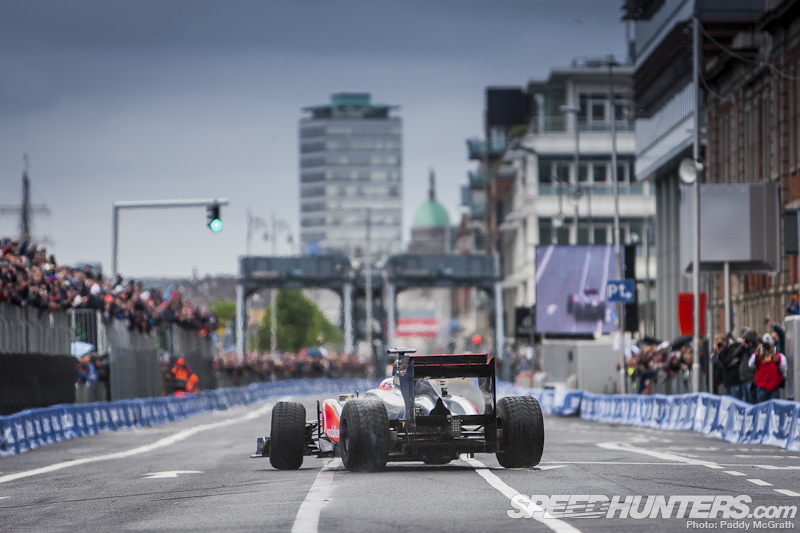 The sound of the 2.4 litre V8 revving to a limited 18,000RPM as the car struggled to find grip on the wet tarmacadam of Dublin's North Quays, is a memory I'll take to the grave with me.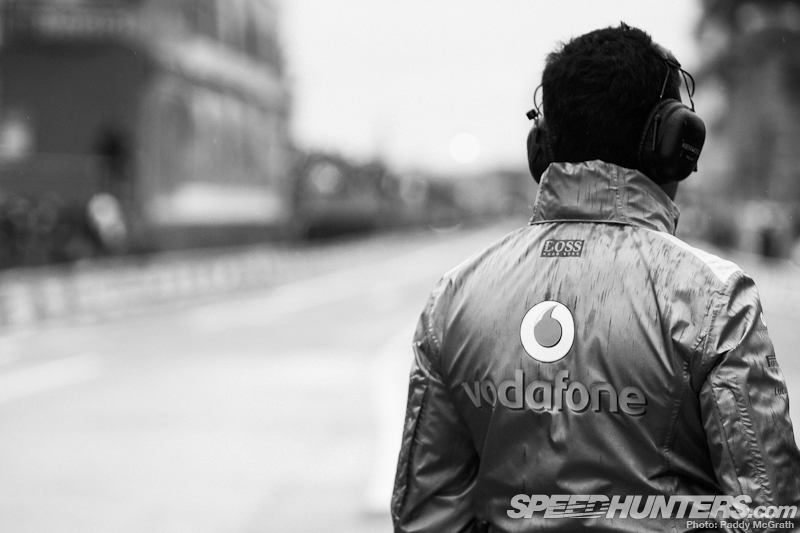 With a full compliment of engineers and mechanics on hand …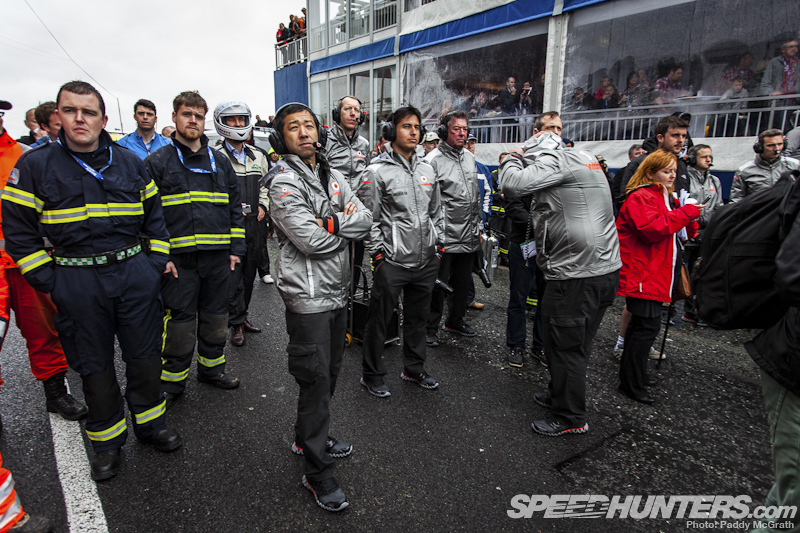 … it's quite evident that McLaren don't take anything too lightly.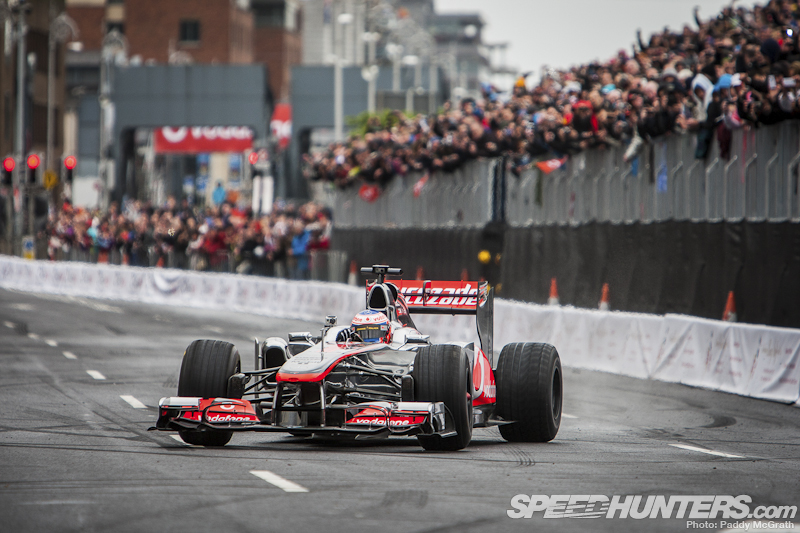 Back out on the track and Button was laying on massive slides in the tricky conditions.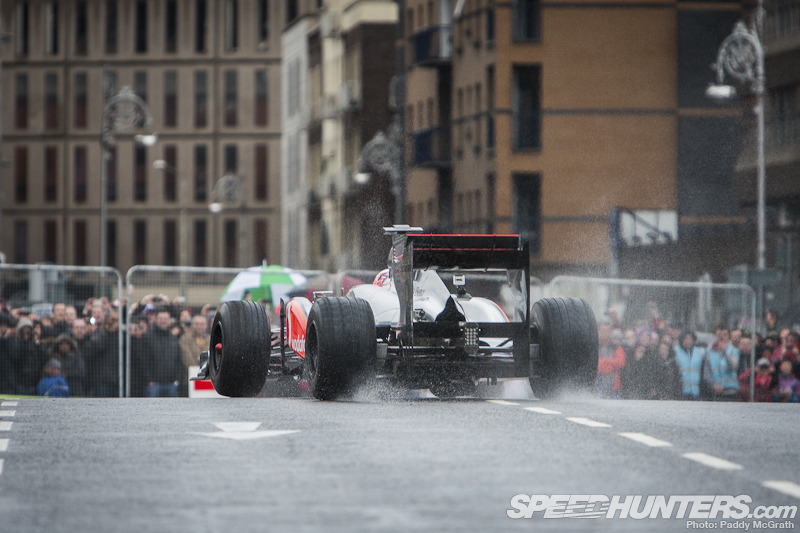 This particular car is no stranger to rain, it's the same car (with updated livery) that Button used to pass Vettel on the last lap of last year's Canadian GP.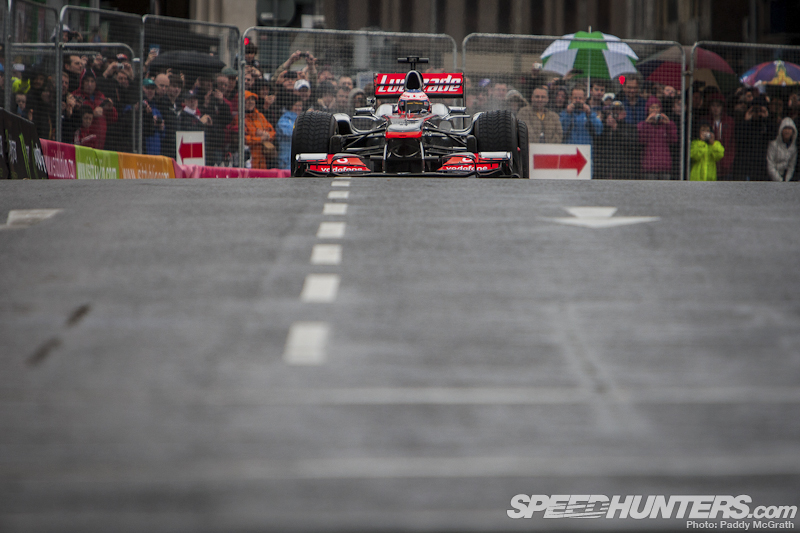 If I'm honest, I only expected a couple of token parade laps from Button and the McLaren, but every run he went out for delivered many smiles to those who had gathered to watch.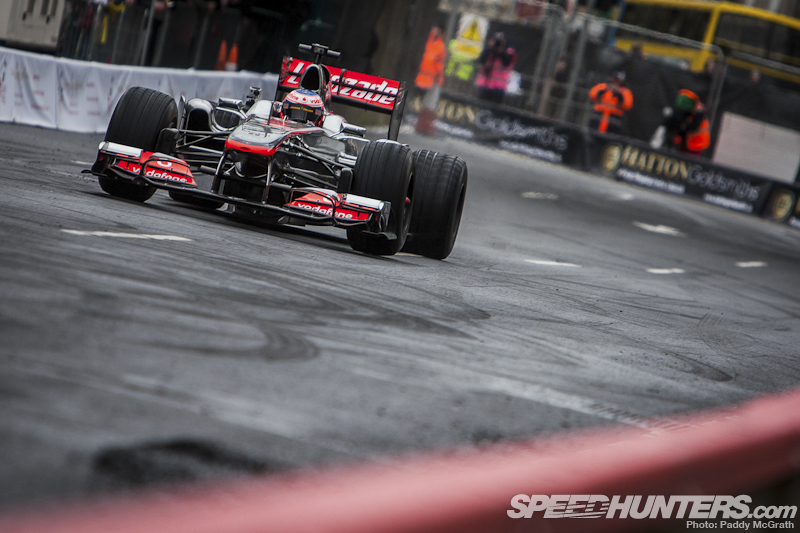 An estimated 110,000 people showed up in the poor weather, a rousing sign of the passion the Irish have for motorsport.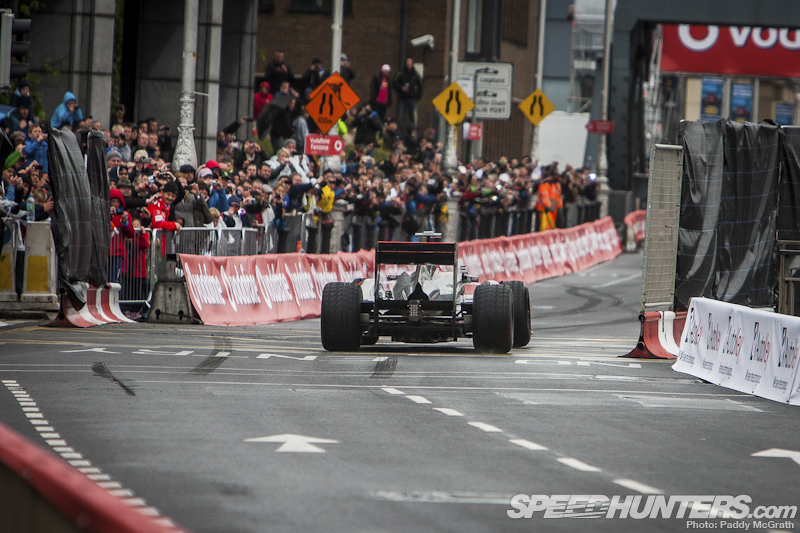 Whilst the course was narrow in places, it provided the added bonus of allowing spectators closer to the car than you could ever get at a Grand Prix.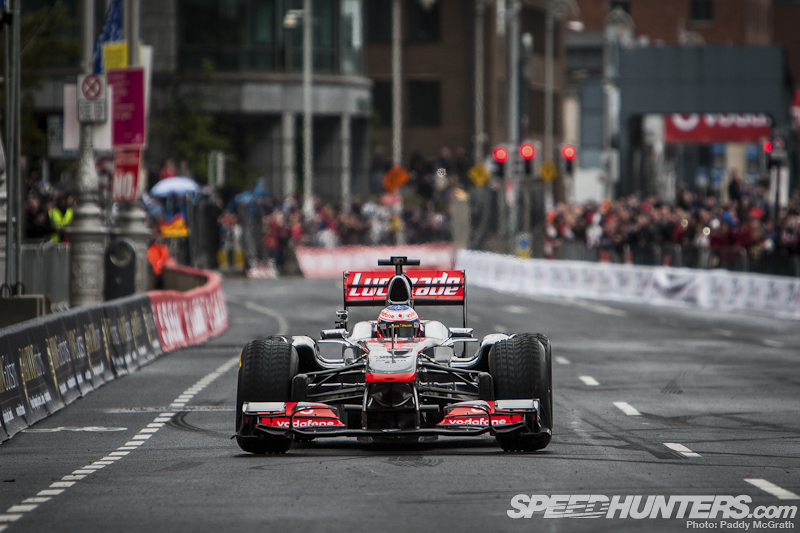 Each time the McLaren ran through the streets, the sound echoing off the buildings sent chills down my spine. Looking around, it was clear I wasn't the only one left awe struck by the sight and sound.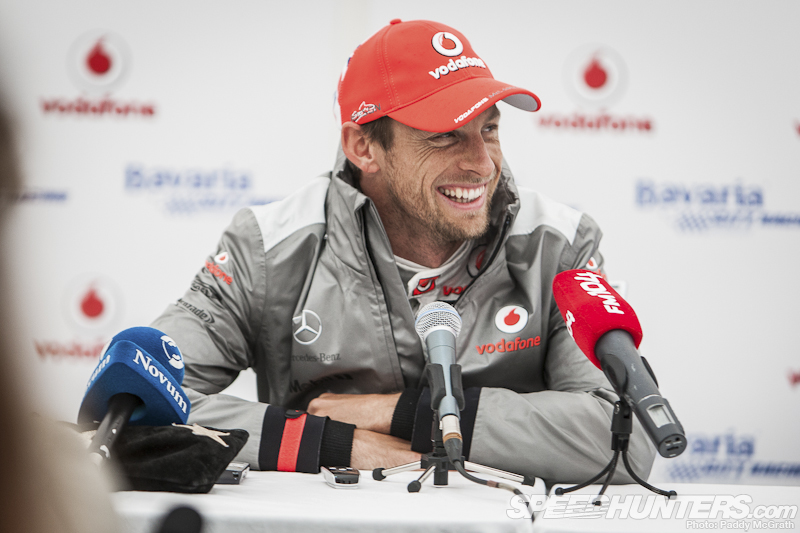 Having raced at Monaco the previous weekend and due to race in Canada next weekend, Button was surprisingly relaxed as he chatted to the media and fans, stopping to sign as many autographs and pose for as many photos as time would allow.
It might have been my first Formula One experience, but it's just added a whole new list of items to this Speedhunter's bucket list.
–
Paddy McGrath