The 911 is arguably the most iconic sports car of all time, just mentioning the name Porsche to virtually anyone age five to eighty will instantly conjure thoughts of speed and recklessness. This is a reputation that has been earned by giving blood, sweat and tears out on the racetrack and then taking what they've learned and applying it back into the street.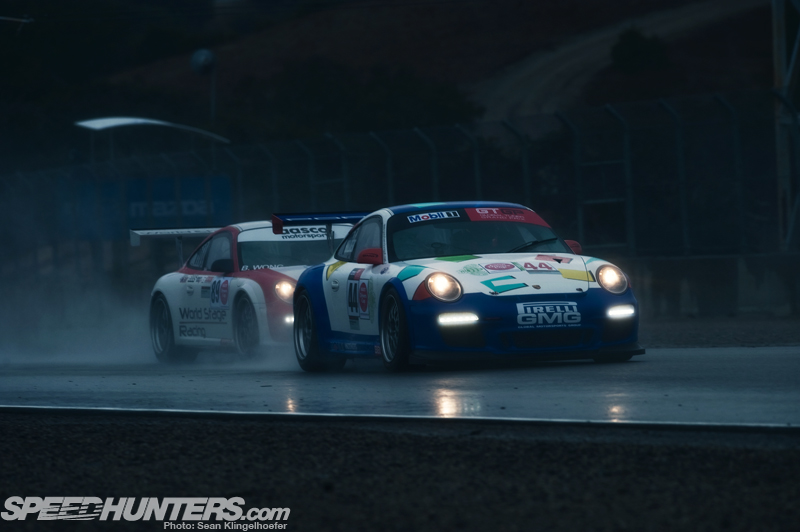 Despite criticism and skepticism about the car's controversial layout, Porsche has continued to painstakingly develop the 911 year in and year out and for the better part of fifty years. And it's from this very same iconic road car that they have bred what has quite possibly become the most iconic sports racing car – the GT3 Cup. Or have they?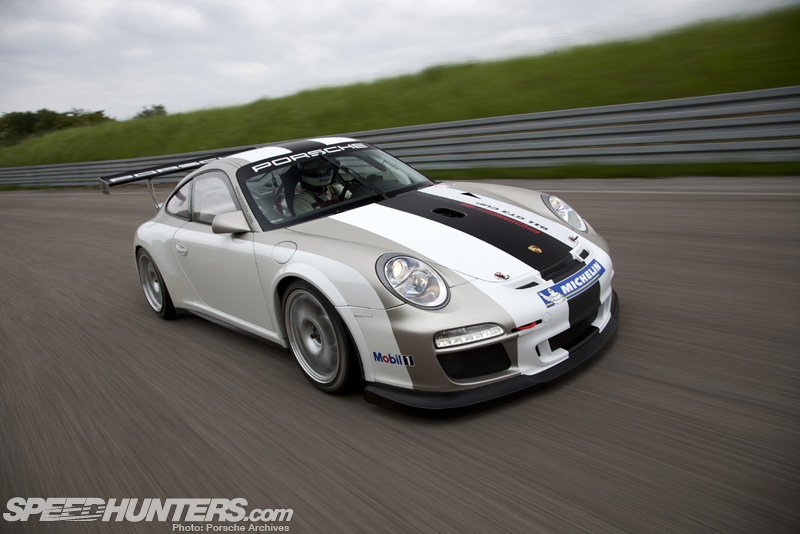 With Porsche determining the R&D flow between racing and road going cars is like answering the question of which came first, the chicken or the egg? While it's become hip in the last five years for manufacturers to brag about a lap time on the Nordschleife in an effort to gain a bit of street cred and potential sales, Porsche are the genuine article. They truly build race cars.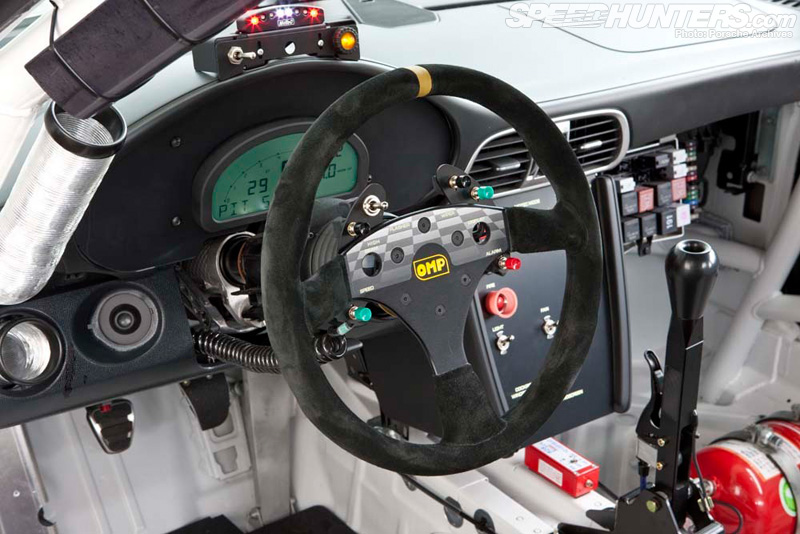 So while it is true to say that the current Cup Car is a stripped down racing counterpart to a normal 911, one could argue that the genesis of the 911 was an exercise in creating a racing car for the street. All of you die-hard Speedhunters out there may recall that I took a closer look at the Porsche cup car in a detailed feature article just over a week ago.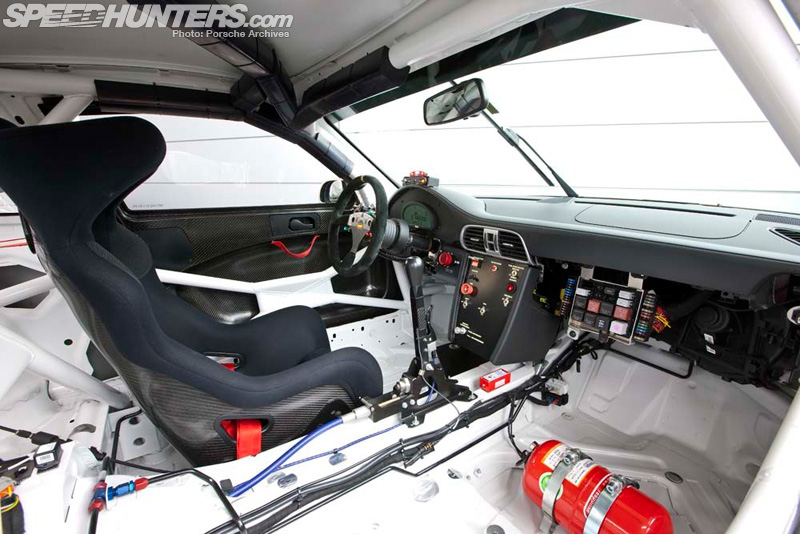 For those of you that may have missed it, now would be a good time to go back and brush up before we go any further. While Porsche didn't create spec racing by any stretch of the imagination, what they've managed to do to advance it to a very high, yet still accessible, level is quite astonishing. They're offering drivers what is essentially an off-the-shelf, presorted racer with spare parts on site at most major events for a very reasonable price. Buying a Cup Car second hand is an even more viable option for many.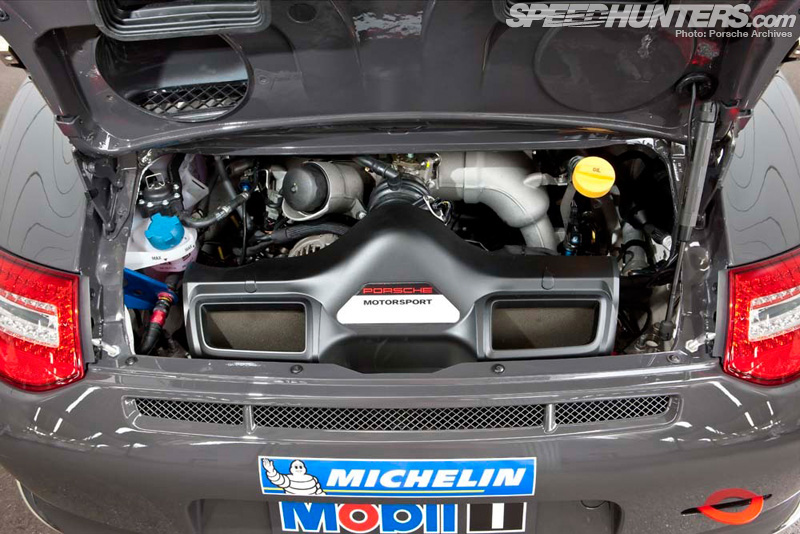 One staggering statistic you might remember from my previous article, since by now you've surely read it, is that to date Porsche have sold over 2,200 units of the modern Cup Car. I don't think I need to discuss any further what you're getting for your money in terms of hard goods, but there's another additional perk that you cannot put a price on, and that's fierce competition.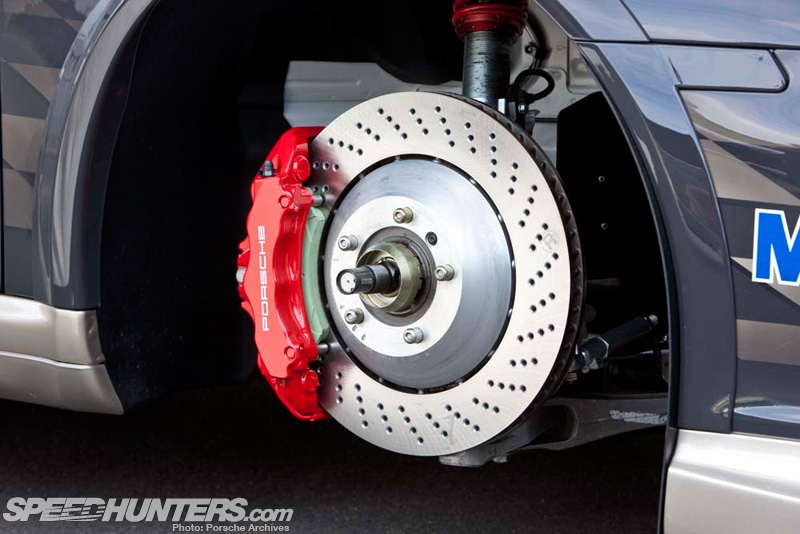 The Cup Car is raced globally in more series than I can even locate, let alone comprehend. Determining whether this is the cause or effect of the huge sales number leads us to another chicken or the egg scenario. Much like the iPhone, it's hard to tell if the Cup Car's popularity is due to its price and build quality or if it's simply because it just makes everything easier and offers racers healthy grids to be contested all over the planet.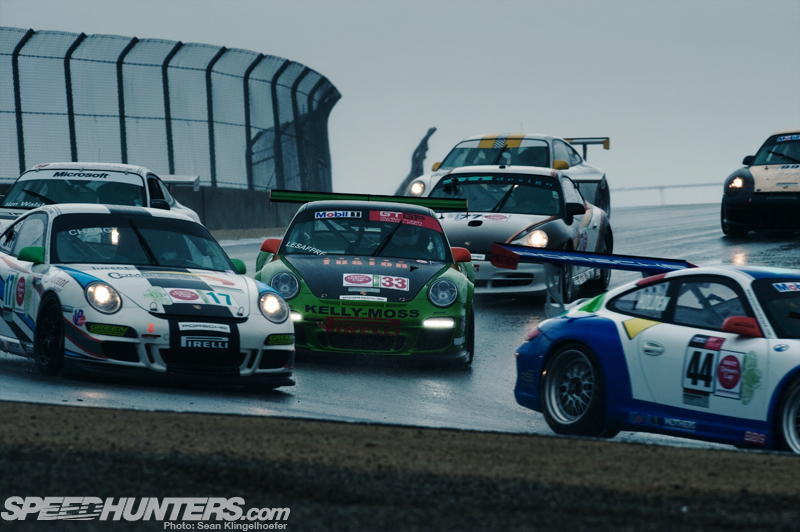 Spec racing at the very root aims to reduce costs involved in motorsport, whether it's an Indy Car or a Spec Miata. While there are definitely some big dollar Porsche Cup series, there are also some series like the Pirelli Drivers Cup where older cars abandoned by the big boys come out to play. The rules have been written to allow modifications to older 996 and 997.1 chassis to compete with the newest 997.2 Cup Cars, giving many gentlemen racers their first taste of wheel-to-wheel racing.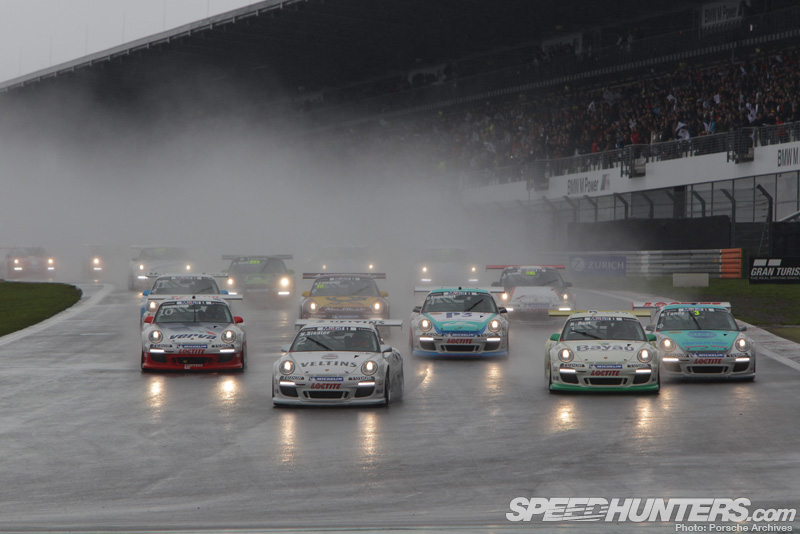 At the other end of the spectrum you have races like the 2011 Carrera World Cup where over one hundred of the world's fastest GT3 Cup teams come to compete as a prequel to the twenty-four hours of Nürburgring. Porsche operate Carrera Cup events in Asia, Australia, Germany, France, UK, Italy, Japan and Scandinavia and the World Cup aimed to, for the first time ever, bring them all together for one mega-race.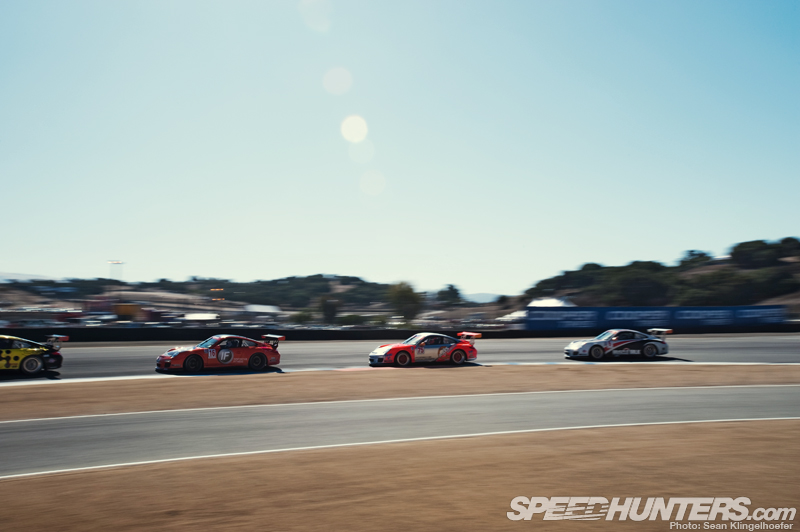 But the Cup Car has a long history of being added to race weekend calendars as a supporting series. In the US the Cup Cars aren't only raced in the GTC class of the American Le Mans Series, but for many weekends over the season the IMSA GT3 Cup Challenge is also on the roster. The IMSA Cup is just one of ten international GT3 Cup Challenge series.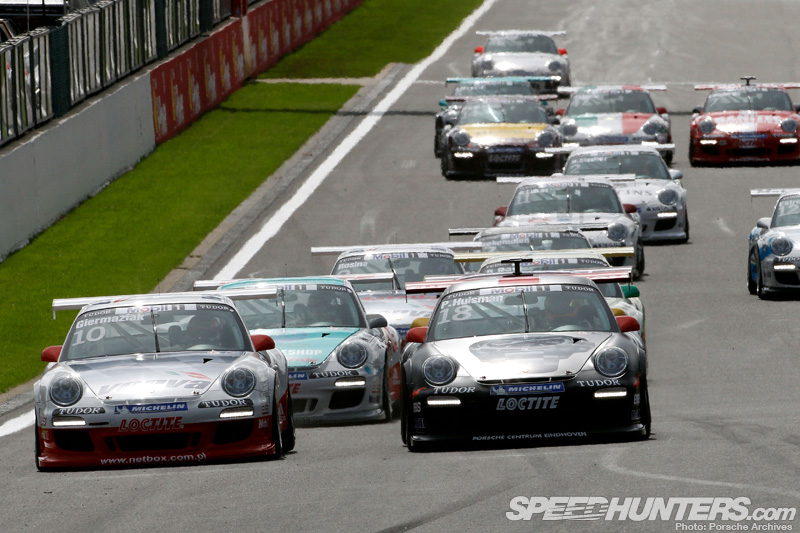 The grandfather of all Cup races is the the Supercup, now officially known as the Mobil 1 Supercup. Since 1993 this series has followed the Formula 1 schedule and for die-hard Porsche fans is as heavily anticipated as the GP race that follows. With the exotic schedule and massive crowds it should come as no surprise that this is the series that every Cup Car pilot aspires to compete in.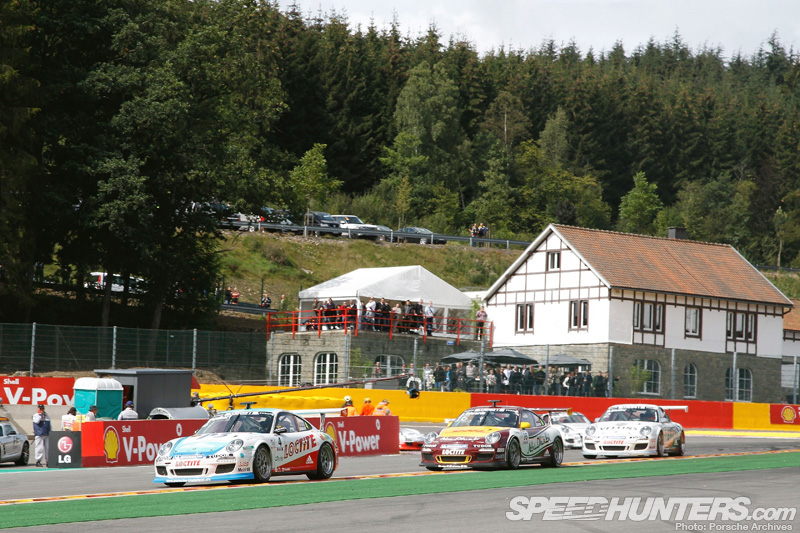 Although the series doesn't follow the entire F1 schedule they do make nine stops at some of the greatest racing circuits in the world: Bahrain, Catalunya, Monaco, Valencia, Silverstone, Hockenheim, Hungaroring, Spa and Monza. The highly contested series also sees a special carbon ceramic brake kit fitted to the Cup Car, one of the only deviations from the standard model offered by Porsche and is exclusive to Supercup participants.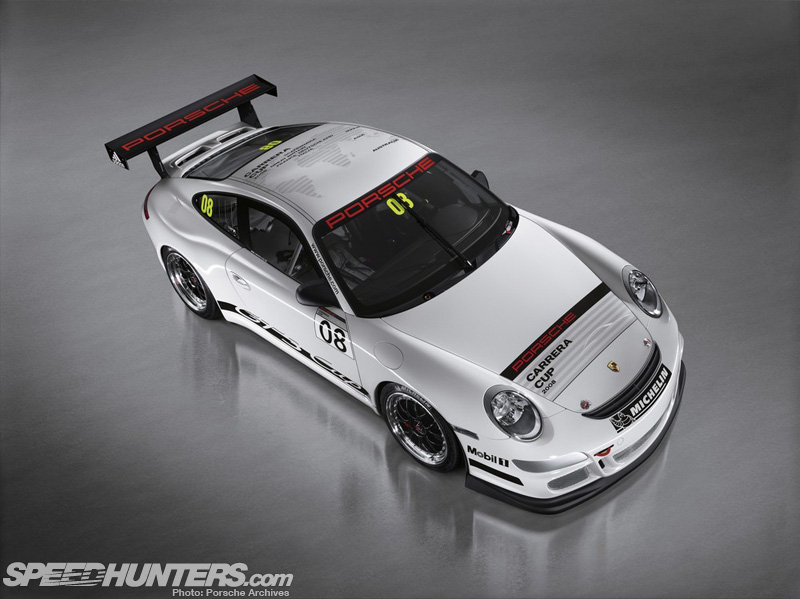 But don't think for a second that the Cup Car is a one trick, or should I say one-make, pony. Although the car is unquestionably a great chassis to get started in high-level spec racing, it can and is used for a multitude of racing series and disciplines.

As you can see, a second seat is another option. In the comments section for this very video a certain Black91crx said " 911's are like the Swiss Army knives of the automotive world." Although I never thought if it that way, I think it's an apt description. They're simple, they're timeless and they work perfectly for a myriad of purposes.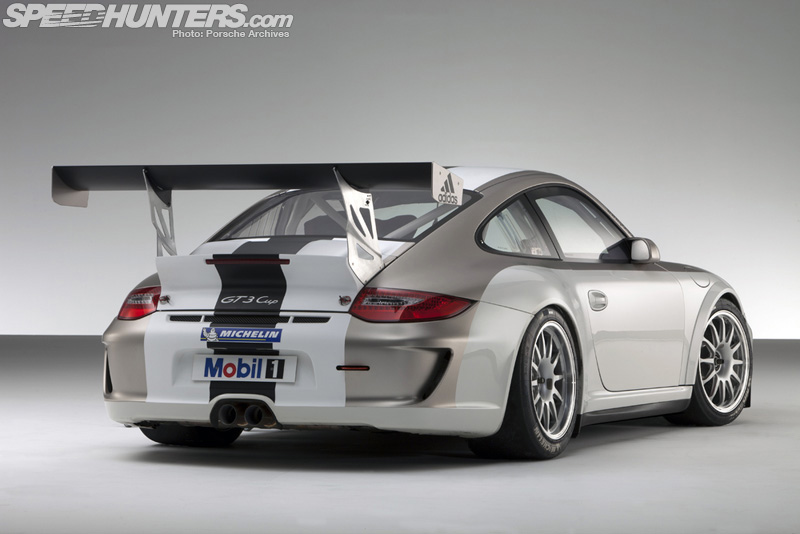 At the foundation of any great race car are two main building blocks, overall balance and durability. These are two highly important pieces of the puzzle that Porsche have been working out as long as the brand has been around, and although they might not think it perfect, the Cup Car is about as close as you can get in practice.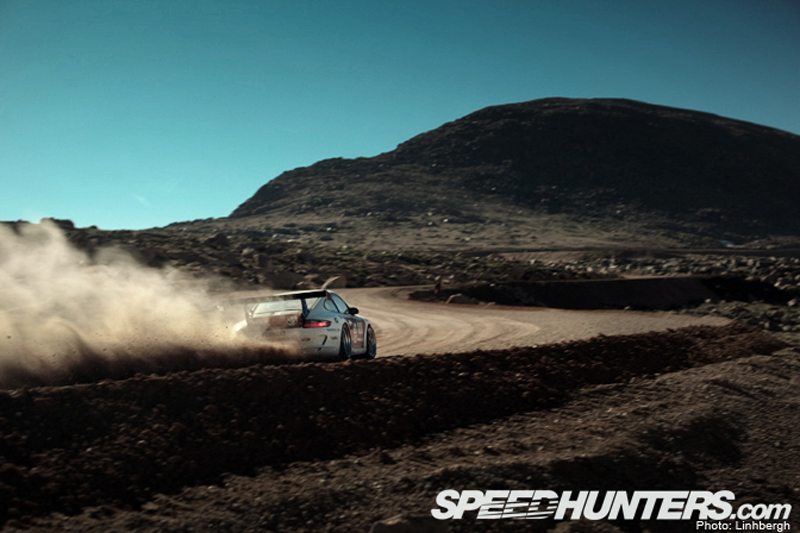 These foundations have allowed the Cup Car to go racing in places people would have never imagined, even off road. Keen Speedhunters out there will surely remember when Jeff Zwart set a street class record at Pike's Peak in a standard GT3 Cup Car. The difference between the road racing variants we're used to seeing and Jeff's record holding Cup is a tire change and a set of mud flaps.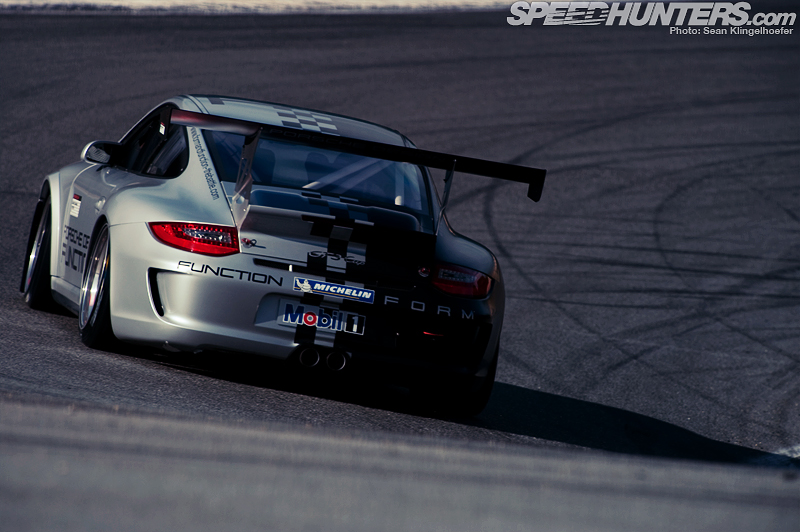 Now that I've peaked your interest I'm sure you're wondering how you get behind the wheel of one of these incredible machines right? Well, buying one new from Porsche will cost you roughly $200,000 US, which for most of us is out of the question. Used examples of the 997.2 can be found for around $150k, 997.1 for around $115k and 996 can be had for roughly $75k. While that's certainly more realistic, there is a cheaper option offered by Porsche themselves – Porsche Sport Driving School.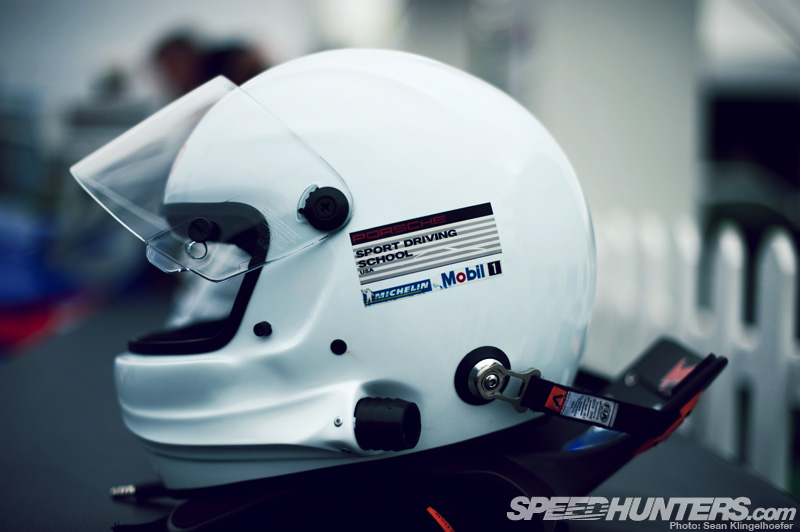 For a modest fee of $10,000 US Porsche offer up an exclusive two-day program they call the GT3 Cup Experience. In this two day course you'll learn the ins and outs of driving a Porsche at its limits around Barber Motorsports Park in Alabama. After initial orientation they'll start you out in a lead/follow session where you'll pilot either a standard road version GT3 or a 911 Turbo. Then on day 2 they cut you loose in the Cup Car with professional instruction and data-review.
But before you get your checkbooks out, keep in mind that while they do offer classes for all levels of driver from beginner to professional, the GT3 Cup Experience requires either a current National Competition Racing license or previous completion of Porsche's Masters Plus program, which certifies participants with an SCCA license after completion.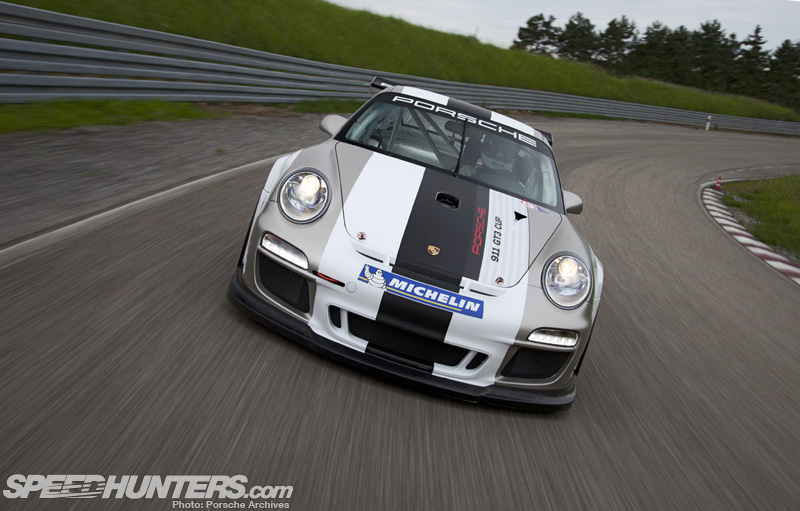 Although I was very fortunate to have been given a ride along in a Cup Car, you can bet I'll be trying to figure out a way to get out there in one myself.  Unless I happen to win the lottery (currently 1:176,000,00 against) or someone decides to give me a seat in their race car (unlikelier still) I think that attending the Porsche Sport Driving School just might be the most practical. If and when I do, you Speedhunters will be the first to hear about it.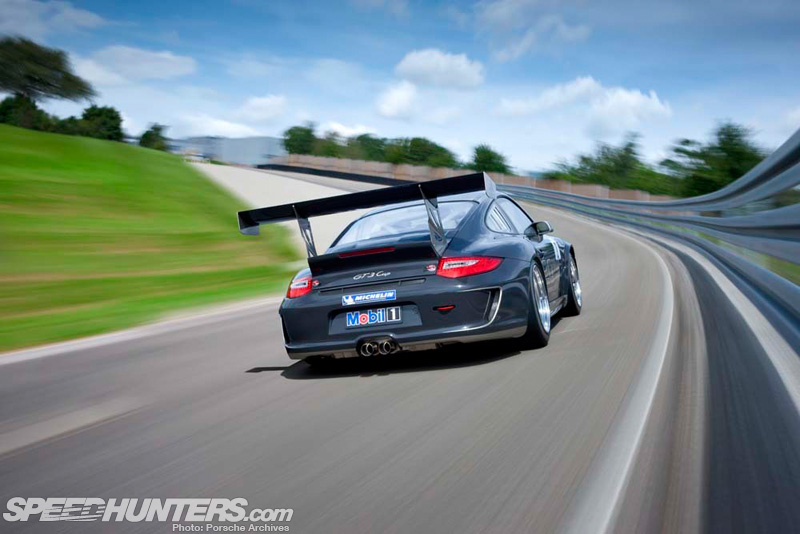 But for now I'll continue to appreciate the Cup Car from afar… at least afar from the steering wheel. I will after all be attending the 24h of Nürburgring in a few weeks time and I will be sure to get up close and personal to as many of these machines as I can. See you there!
More stories about Porsche on Speedhunters