As car enthusiasts we love messing with our cars, whether improving performance or just making it look cooler, we continue to tinker to our heart's content. But I don't think I'm alone in saying that with age comes a respect for proper fitting panels, high quality precision and factory durability. Therein lies the bane of our existence, to modify or not to modify.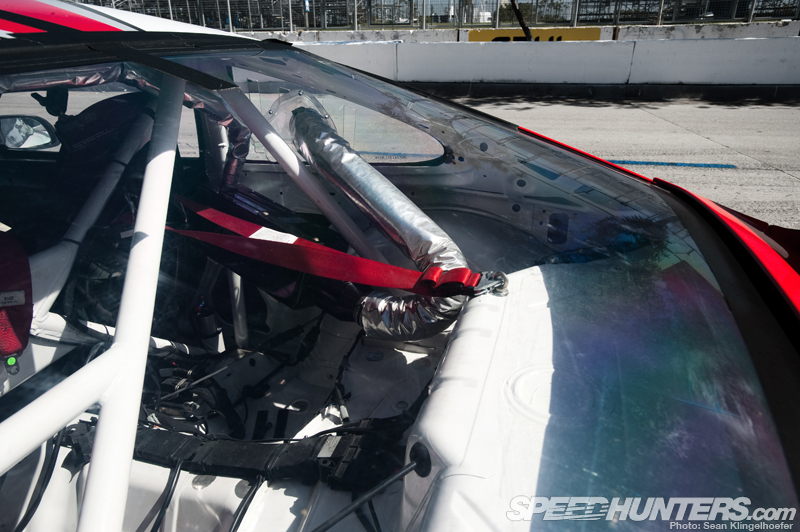 Wouldn't it be cool if you could pick up a car straight from the manufacturer void of the extra crap we don't need like carpet and interior plastics? Even better yet, why not fit a roll cage inside complete with bucket seats, harnesses and a digital dash?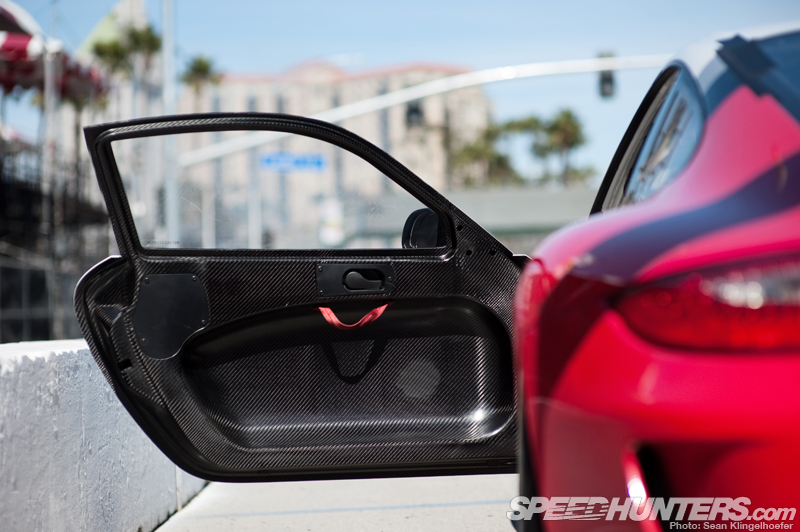 Of course the outside of the car need be a little wider, and while we're at it why not add precision-formed OEM quality carbon fiber to the wish list? While most of us will never have the luxury of ordering such a car from our particular marque, there's one car manufacturer that believes in this theory – Porsche.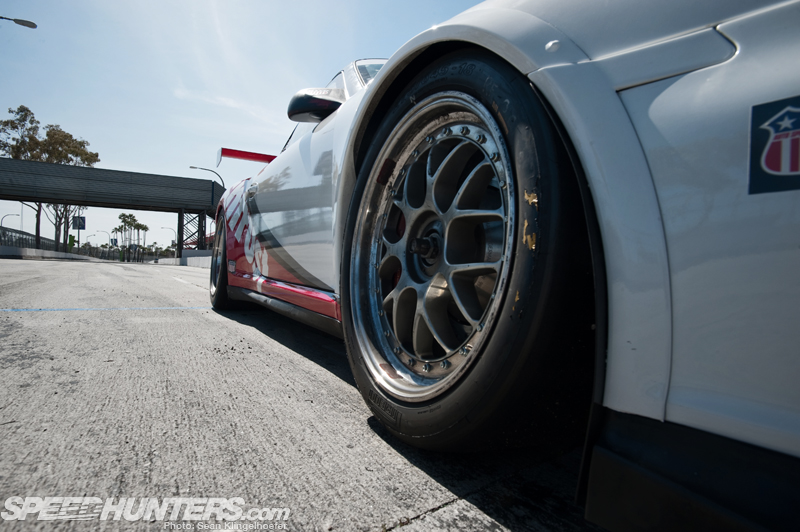 But of course they aren't building cars like the 997 GT3 Cup for casual enthusiasts, they're building them for people that want to go racing. People often joke that Porsche is a race car manufacturer that happens to make road-going cars from time to time, and ironically this statement isn't so far from the truth.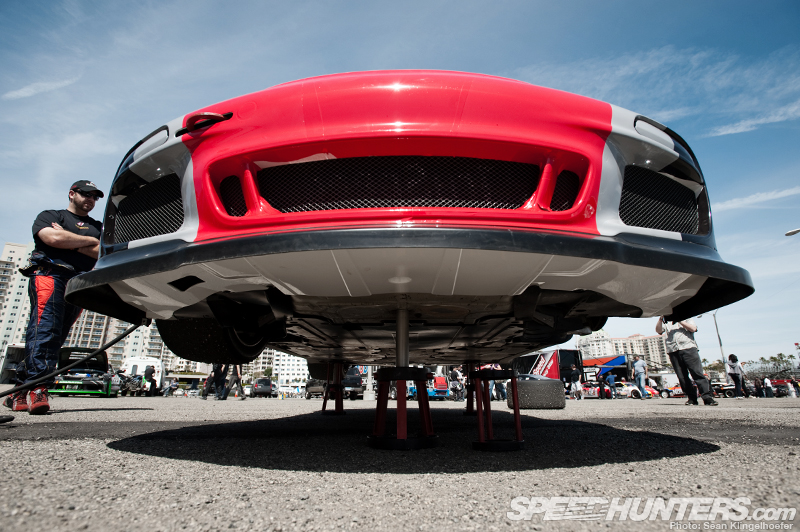 While at first glance the Cup Car doesn't appear that much different from a normal road version, to the trained eye there are ques of its real intent everywhere. One quick peek under the chassis reveals that this is no ordinary nine eleven, items like the proper front splitter demonstrate that this car was never intended for the street.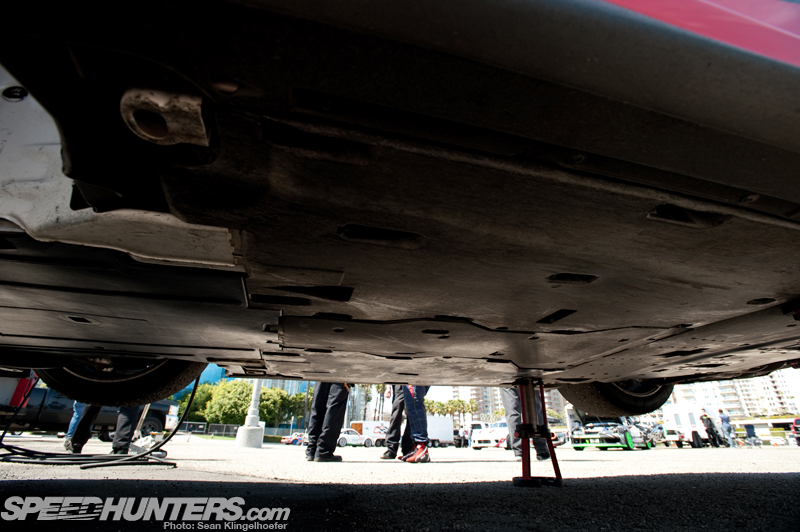 In fact the entire under body of the car is an interlocking flat panel, technology straight out of Formula One. Furthermore each piece is built built by Porsche and comes complete with its own part number in case you need to order a replacement.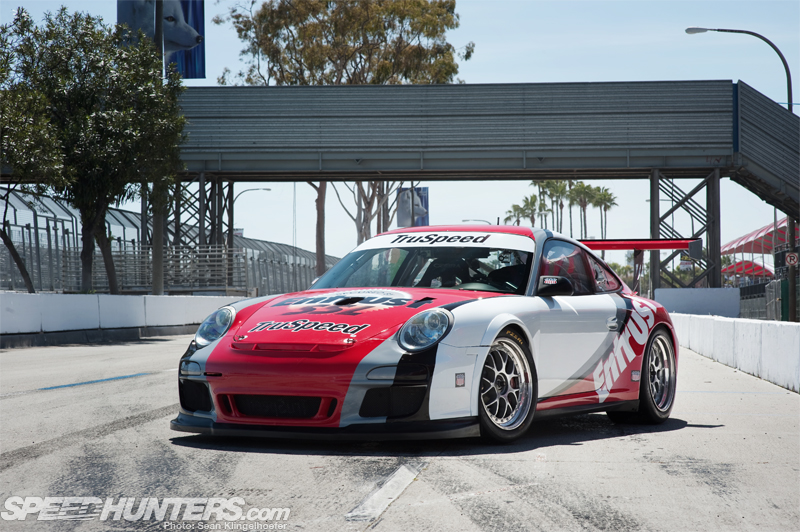 So how much does something like this cost? Roughly $200k US, delivered. An optional spare parts kit with common replacement items racks up an additional thirteen grand. And while that may seem like a boat load of cash, what you're getting for the money is arguably one of the best bargains in all of motorsport, which is why the Cup Car is "the most successful race car on Earth."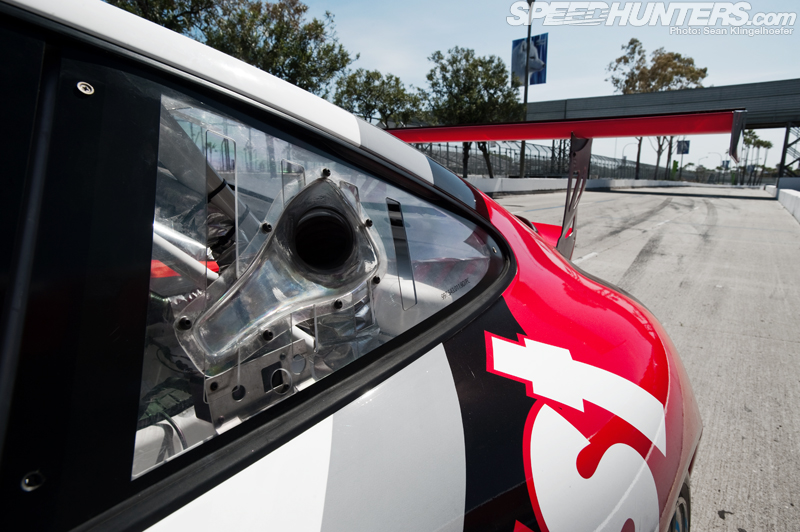 With over 2,200 versions of the Cup Car sold it is by far and away the best selling customer race car of all time. But how on earth could so many people be willing to spend $200,000 on a such a car? Well there's an old adage that says in order to make a small fortune from racing, you have to start with a large one and one of the largest costs involved in racing is converting a standard car to a racing version and the resulting R&D work that follows to get it running properly.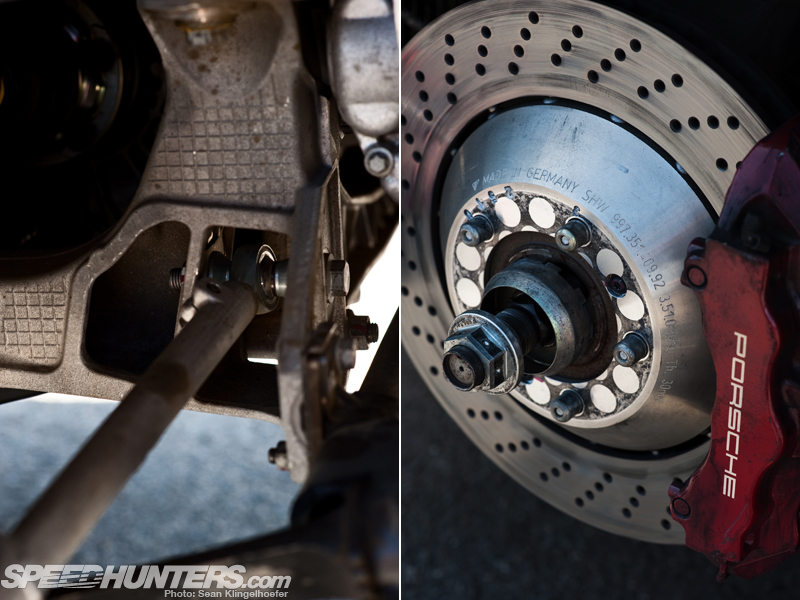 What Porsche offer is value three-fold. For starters you save money by not having to take a brand new car and strip it down to its component pieces, which is labor intensive. Secondly you don't have to go through the extremely costly process of fabricating, machining, casting, molding and developing bespoke pieces like the roll cage, uprights, suspension links and aerodynamics.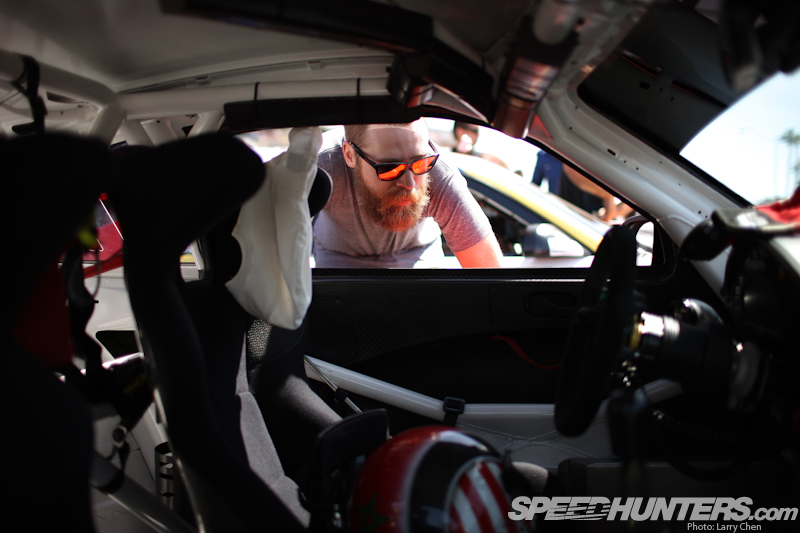 Road & Track did a very interesting article a few years back where they compared the Cup's big brother, the RSR (another customer race car), against the rest of the ALMS GT field in terms of cost and performance versus the street versions of the respective cars – you can draw your own conclusions. If that's not enough, you get over fifty years of R&D that Porsche, the winning-est marque in racing, have invested into making the 911 the world's most iconic sports car.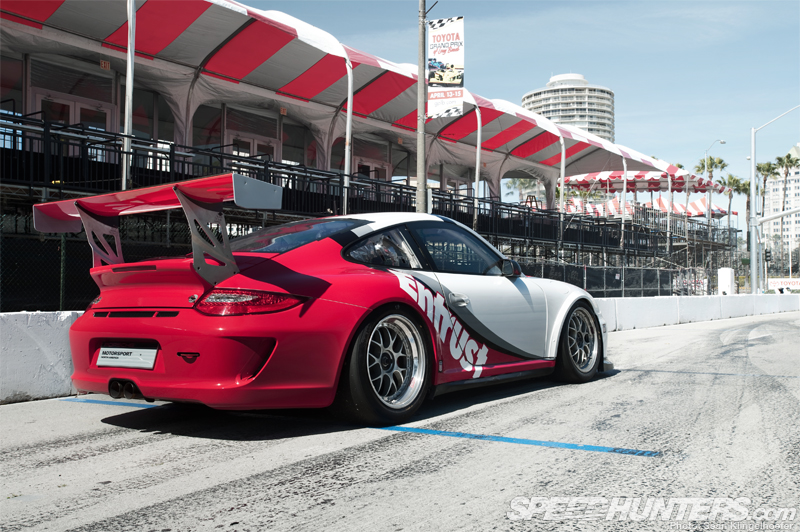 But before we go any further one thing worth mentioning is that the Cup car isn't designed as an all-out monster race car. In fact it's not even intended to take on a rival brand (although they occasionally do), it is actually the world's most prolific one-make chassis. With spec challenges in virtually every corner of the world the Cup Car can be found racing on nearly any given weekend in any hemisphere, something I will look into in greater detail soon.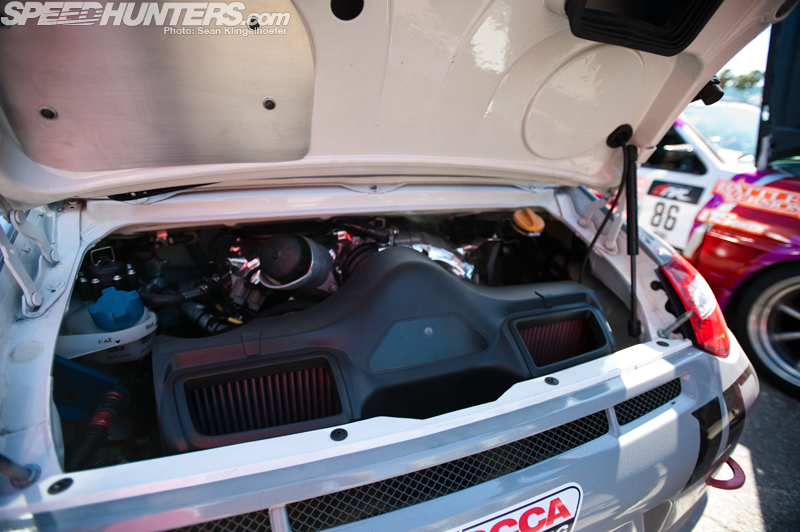 Don't be fooled by the mundane appearance of the engine compartment, the beast that lies within is a highly strung precision race engine.  While many people associate forced induction with the Porsche brand none of the customer racing variants, the GT3 Cup, GT3 R or GT3 RSR feature a turbocharger. Instead they use a proven naturally aspirated 3.8L flat six that has a sound as distinct as the car's silhouette.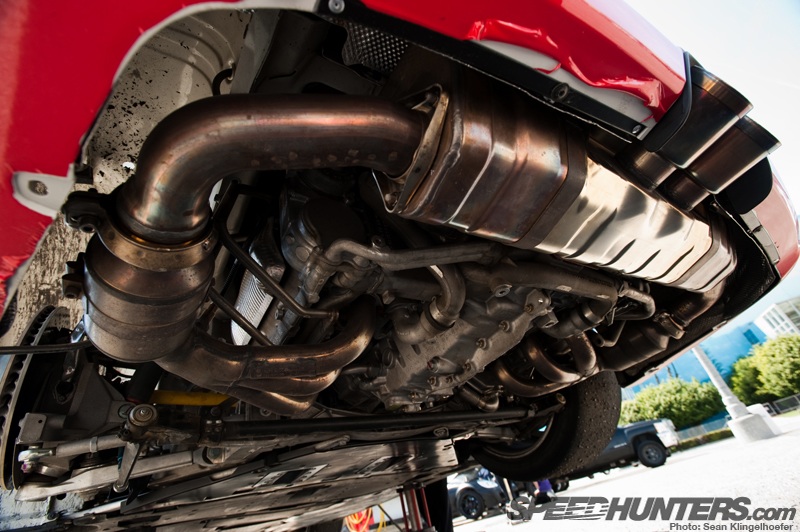 Those of you fortunate enough to have been in the presence of one will surely know what I mean. The variant of the boxer found in the Cup redlines at 8,500RPM and churns out power figures of 450hp, and all that is through a restricted and catalyzed exhaust system since many of the venues where these cars compete have sound decibel and emissions regulations.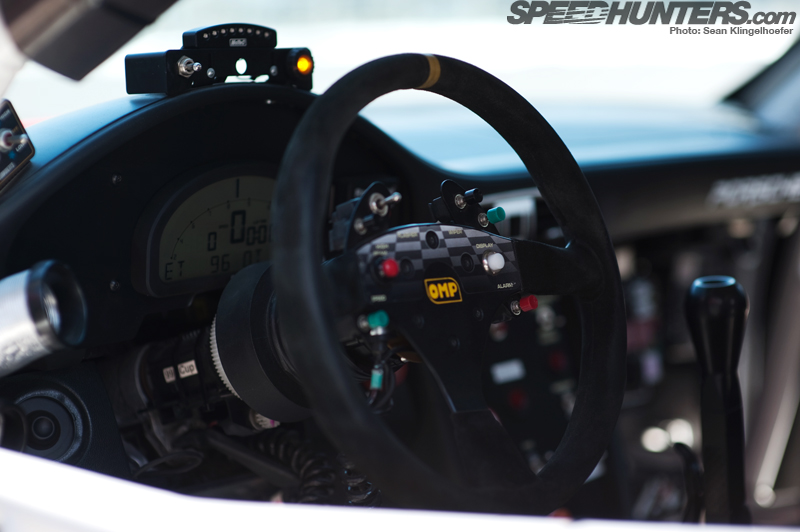 Inside the cabin the car still looks like a 911 except it has all the goodies that we normally can't wait to put in our cars. Items like an OMP suede steering wheel on a quick-release hub hover just in front of the MoTec digital dash. To the right of the driver is a simply laid out switch panel with all the necessities like master power kill, fire system and brake bias all within short reach.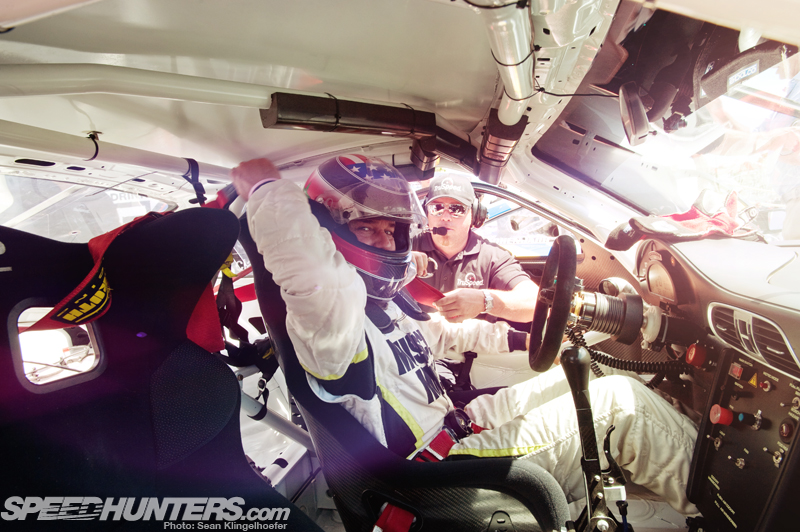 It's this incredible control center that drivers like Tomy Drissi call home, at least for a few weekends out of the year. Across the other side of the sequential gear lever of this particular car is the passenger seat which I was fortunate enough to call my office, if only for several laps.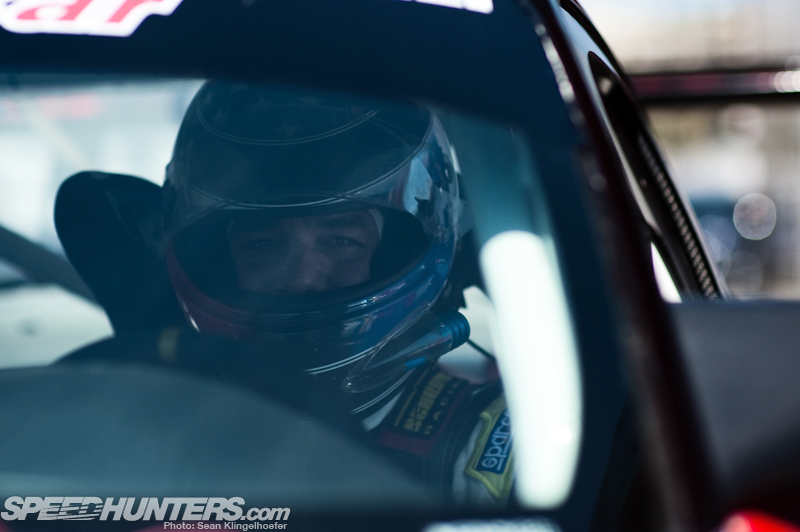 I've always wanted a chance to drive a Cup Car and while that's one dream yet to come true, the guys at Truspeed kindly offered to have me sit shotgun for a few laps at the Long Beach GP media day. Having Tomy Drissi as the pilot was icing on the cake – when not behind the wheel of a Cup Car in the World Challenge series, Tomy can be found lapping the Muscle Milk RSR Racing LMP Challenge prototype in the American Le Mans Series.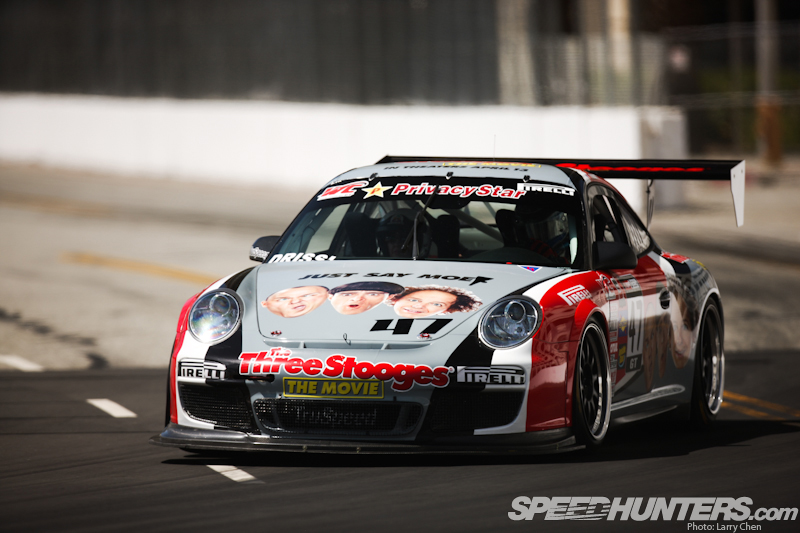 After a quick investigatory lap to check out the track and bring the brakes and tires up to temp Drissi brought the #47 car into pit lane where I hopped into the passenger seat. Having ridden in several other types of race cars I had an idea of what to expect in terms of performance, but I have to admit that running a car on a street course was something entirely different.
Although this video isn't of my actual ride along this run was at the same time in another identically prepared car fielded by Truspeed. What you don't get from the video is how violent these cars are under braking and how frighteningly early the cars are turning in. I've done a fair amount of track days but there's no way to describe stopping down from just over 150mph to less than half that and then chucking a car into a corner you cannot even see yet. Even from the apex mid-turn in some of the corners you still cannot see the track out for the exit and the drivers are relying heavily on muscle memory.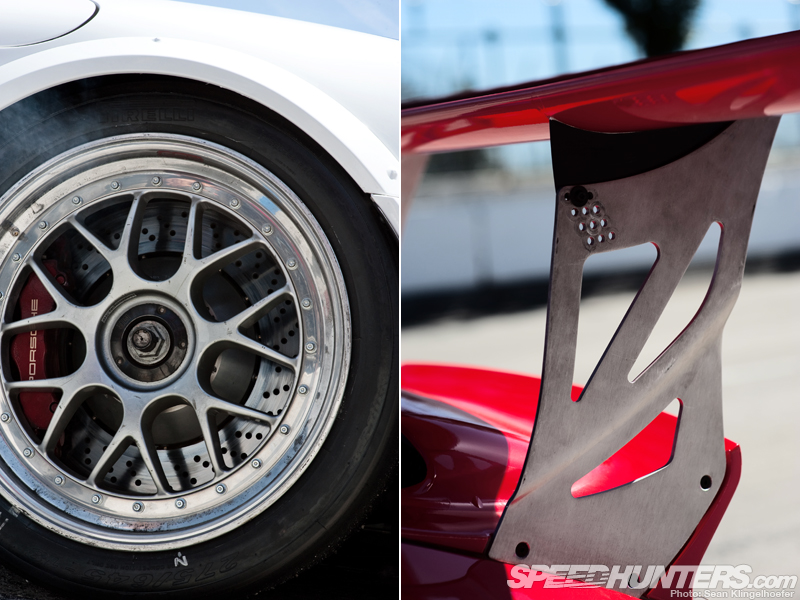 Before I knew it my four laps were over and to be honest I was excited to get out of the car. For starters I am one of the unfortunate who get motion sickness quite easily when I'm not behind the steering wheel of a car. But it really wasn't my stomach that was the limiting factor this time around but rather my neck seemed to be the weakest link. I've read that the lateral G-Forces in a F1 car are so great that the average person's neck muscles would become so strained after only a few laps they would no longer be able to support the weight of their head. While we weren't exactly approaching F1 G loads, my neck wasn't a happy camper.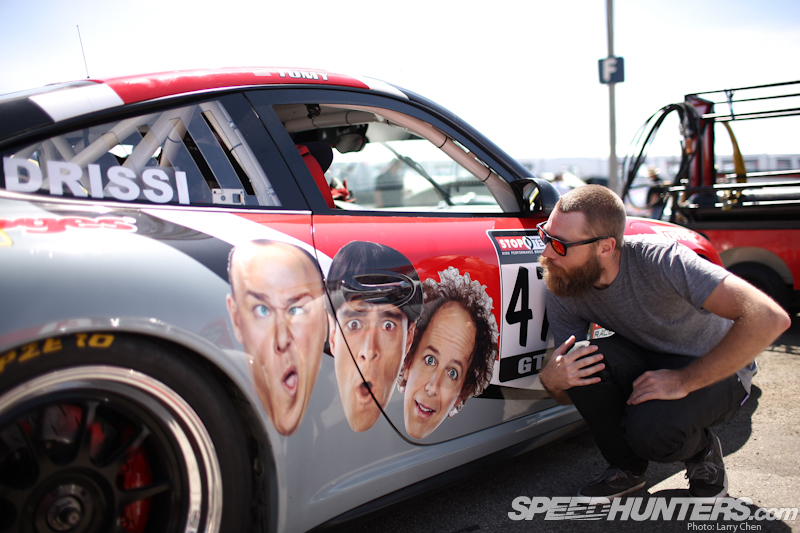 Once out of the car I felt a bit like one of the three stooges myself, my mind still trying to make sense of the sensory overload it just dealt with. Although it's one thing to appreciate the Cup Car for the marvel it is on paper, it was an incredible experience to be one with it. Feeling the rigidity of the chassis, the harmonics of the engine and the smell of the brakes and race gas is enough to put any petrol head on cloud nine. If you ever have the opportunity, I highly suggest it.
PORSCHE 911 GT3 CUP (997)
ENGINE:
Naturally aspirated water-cooled flat six-cylinder boxer engine with four valves per cylinder
3,797 cc; stroke 76.4 mm; bore 102.7 mm diameter
Max. power: 331 kW (450 hp) at 7,500 rpm
Max. rpm: 8,500 rpm
Required fuel quality: 98 octane ROZ, unleaded
Dry-sump lubrication
Sequential multi-point fuel injection
Race exhaust system with regulated race catalytic converter
Twin-branch muffler with centered exhaust pipes
ENGINE MANAGEMENT AND ELECTRONICS:
Electronic engine management system MS 3.1 by Bosch
MoTec dashboard ADL2 with integrated data recording, 1 MB main memory
Battery: 12 Volt, 50 Ah
Generator: 90 A
Motronic error code detection
H7 main headlight and daytime running lights
Rear lights in LED technology
DRIVETRAIN:
Six-speed sequential dog-type gearbox (G97/63) with active oil cooling and pressure-oil lubrication
Limited slip differential 37% / 52%
Single-mass flywheel
Race clutch (5 ½" triple-disc sintered-metal clutch)
Hydraulic clutch center-release mechanism
Oil-water heat exchanger
BODY AND CHASSIS:
Wide body shell based on 911 GT3 RS II. generation
Front splitter
Ventilation for driver through air inlet in front hood
Carbon fiber doors with window frame and plastic rear-view mirrors
Carbon fiber rear lid with integrated brake light
Adjustable carbon fiber rear wing
Synthetic rear center compartment
Synthetic rear body panels
Polycarbonate rear window, rear side windows and door windows
Built-in air-jack system with pressure limitation
Welded-in roll cage including shoulder and door bar in compliance with
IMSA and Grand-Am series requirements
CABIN:
Racing seat (driver side only) with fire retardant upholstery
Six-point seat belt for use with HANS system
Removable steering wheel with quick-release coupling
Adjustable steering-column assembly (in height and length)
Electric fire extinguishing system with electronic release device
100 liter FT3 safety fuel tank assembly; 5 bar pressure regulated returnless fuel system
SUSPENSION:
(front)
McPherson strut-type axle, height-adjustable
Front axle wheel suspension with twin-clamp system
Double coil springs with race setup (main spring and helper spring)
Non-adjustable Sachs gas pressure shock absorbers
Front axle control arm with six-point suspension
Two-piece lower control arms for camber adjustment
Longitudinal control arm
Double-bladed-type anti-roll bar, seven-setting options per side
Forged supporting mounts with Uniball
Reinforced, continuously variable rear axle track rod
Power steering with electro-hydraulic pressure feed
(rear)
Multilink rear suspension with solidly mounted subframe
Suspension struts height-adjustable
Double coil springs with race setup (main spring and helper spring)
Non-adjustable Sachs gas pressure shock absorbers
Two-piece lower control arms for camber adjustment
Uniball-suspended control arm (top)
Longitudinal control arm
Double-blade-type anti-roll bar, seven-setting options per side
Reinforced, continuously variable rear axle track rod
BRAKES:
Two independent brake circuits adjustable via brake-balance system and two master brake cylinders
(front)
Aluminum six-piston calipers in red
Steel brake discs (compound molding) internally vented, 380 mm diameter
Special race brake pads without wear indicator (P50)
(rear)
Aluminum four-piston calipers in red
Steel brake discs (grey cast iron) internally vented, 350 mm diameter
Special race brake pads without wear indicator (P50)
WHEELS AND TIRES:
One-piece center-lock aluminum BBS rims 9.5J x 18 ET 37 (front) / 12J x 18 ET 30 (rear)
Pirelli World Challenge spec race tires, size 24/64-18 (front) / 30/68-18 (rear)
More Porsche stories on Speedhunters
More stories from Sean Klingelhoefer on Speedhunters
-Sean