The choice of events to attend only ever seems to get better, something we as Speedhunters love. Within one hour of my home today I could have gone to an American car club event, watched Vintage sports car racing at Silverstone or walk around the parking areas surrounding the Northampton Saints Rugby ground. I chose the latter.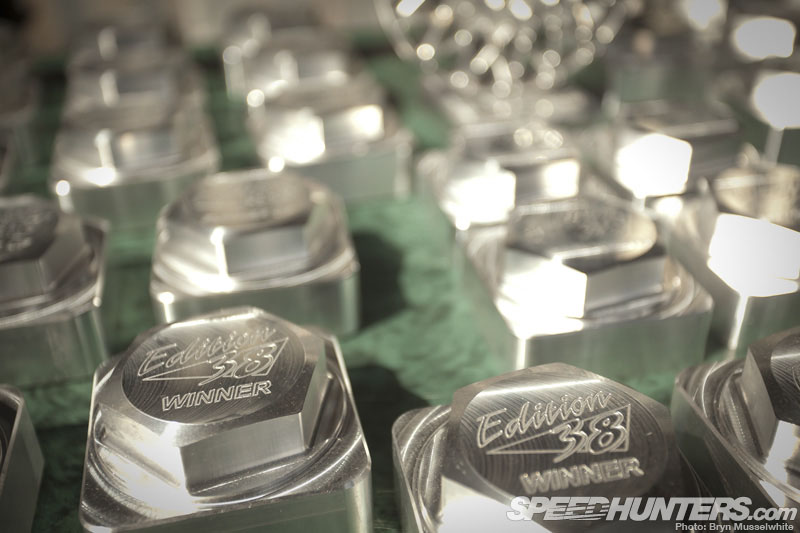 Well in honesty I didn't, Paddy was due to pay a visit to the UK and cover the Early Edition VW show, but other events kept him in Ireland. Flashing the Speedhunters torch in to the night sky, I answered the call of duty and here I am.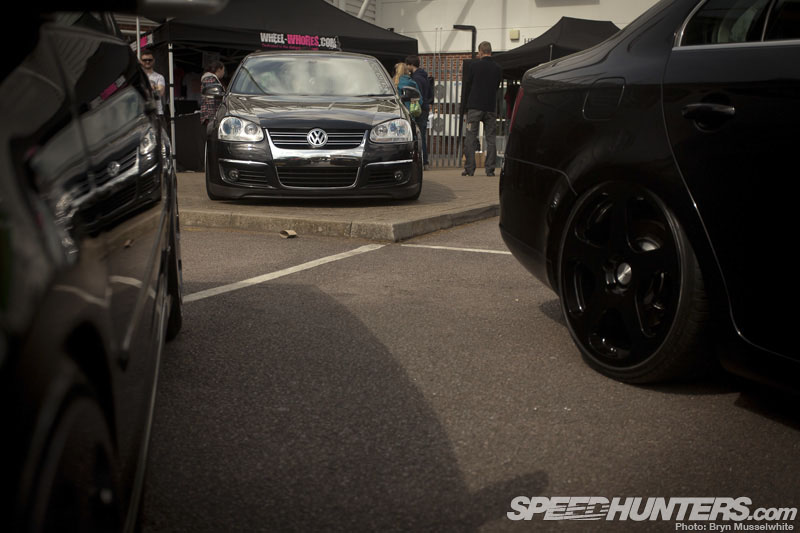 The VW scene in the UK comes in for a knocking sometimes, nearly always from the outside. Cries of predictable, same same and nothing new are often heard, if the Early Edition show is anything to go by then I agree. Almost.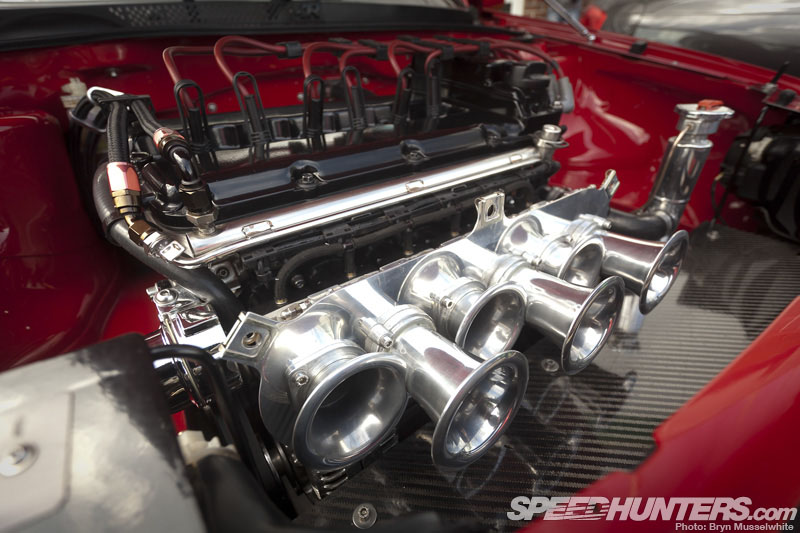 You see I'm going to use the fore runner to the main Edition 38 event as an example of why the VW scene works so well. Because what I'm essentially looking at here is a random selection of disjointed parking areas, strung out over a quarter of a mile with a few food vendors, a small handful of traders and essentially nothing else but VWs.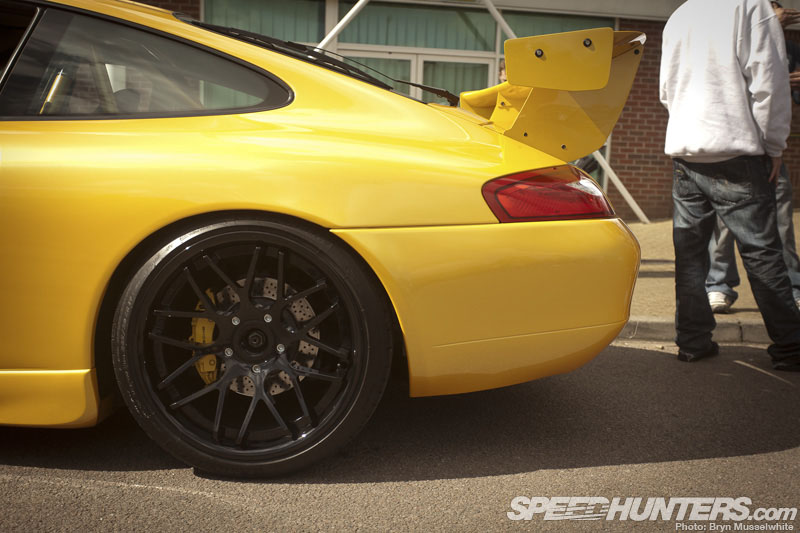 And yes there are some engine conversions, some pretty hefty interior modifications and the odd body mod, but on the whole the show cars are simplistic. Don't think that I'm under any illusion that it's easy to look this good though…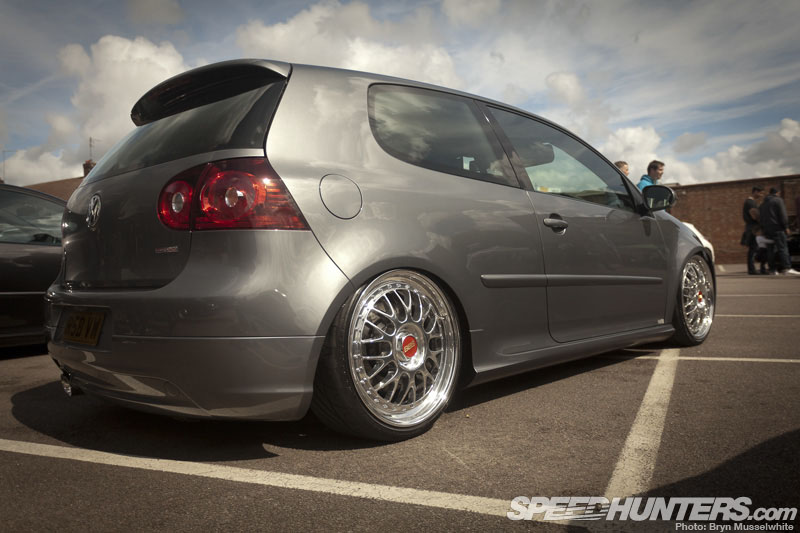 Because they do look good, really good. Predictable? If you mean well executed and impeccably turned out, then yes. Same same? When a modification works so well why not use it as a base and fine tune it to your own requirements? Nothing new, then take a look at these.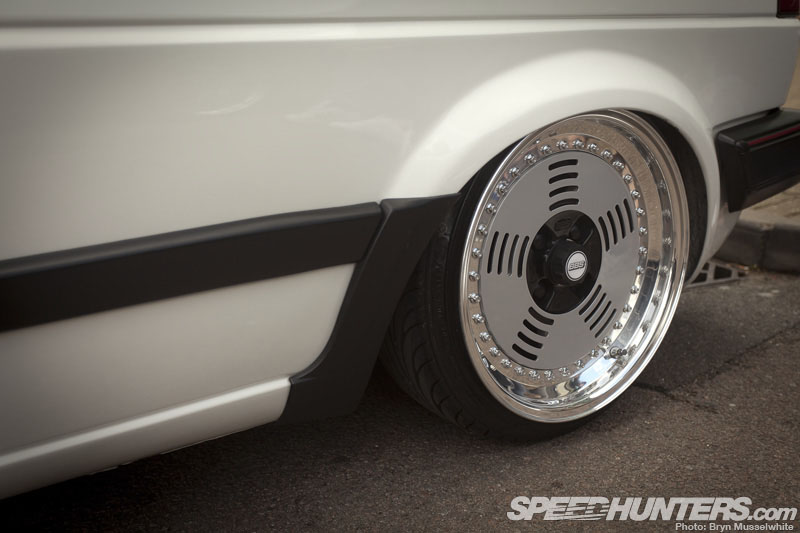 The Mk2 Golf build of Tim Rich, that was put together by Carl Shakespeare of Studio In Car features these BMW rims. Or are they, there's been a lot of speculation as to their origins, we've heard M1 for example. Carl tells me that they came from an advert in Germany and to be totally honest he doesn't know what they're originally intended for, if at all. Speculating that maybe they were built as a one-off. Carl did the math and worked out that the 7&7.5in rims would fit in the required 4×100 PCD, told Tim and the pair went for it.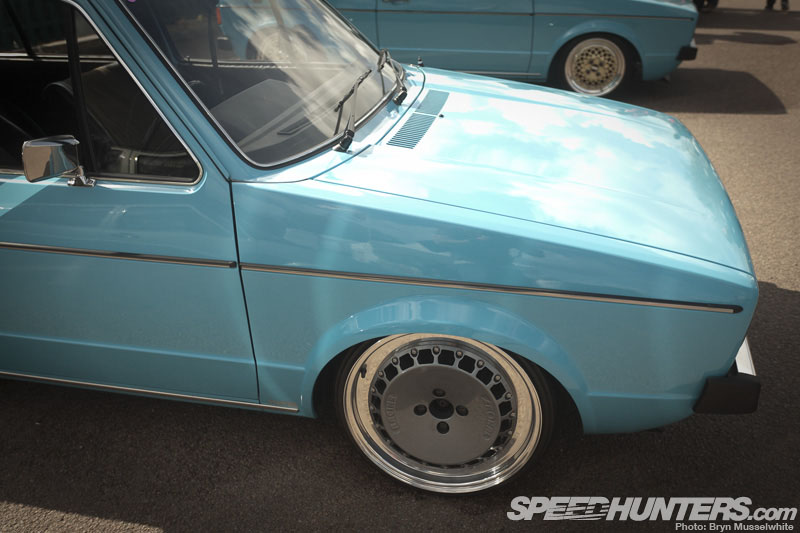 Do you get where I'm coming from now? Take these two Mk1 Golfs, sat alongside each other in matching hues you'd normally find owners scrabbling for the furthest corner to each other. Not here, mutual admiration or maybe their just mate's I don't know. What I do know that the subtle differences between the two and four door models highlight just how exact of a science modifying your VW is.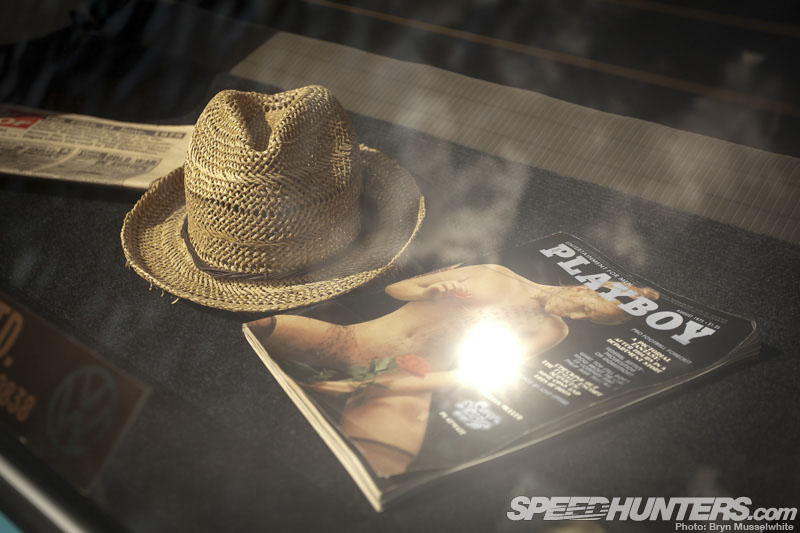 Detailing is where it's at, with period accessories and not all of them motor based. The sun just happened to be in the wrong place…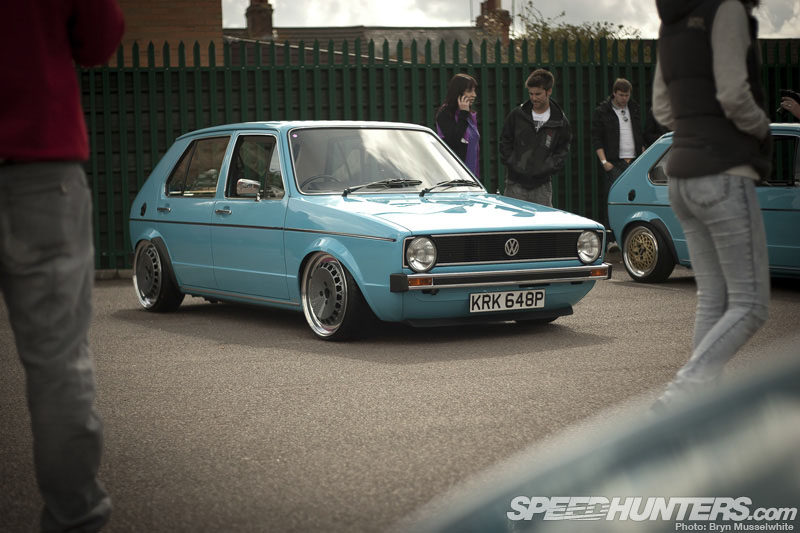 The more you look the more you realise the show doesn't need fancy surroundings, massive sound systems every ten feet and legions of trade tempting your wallet. No, what a good car show needs is quality cars.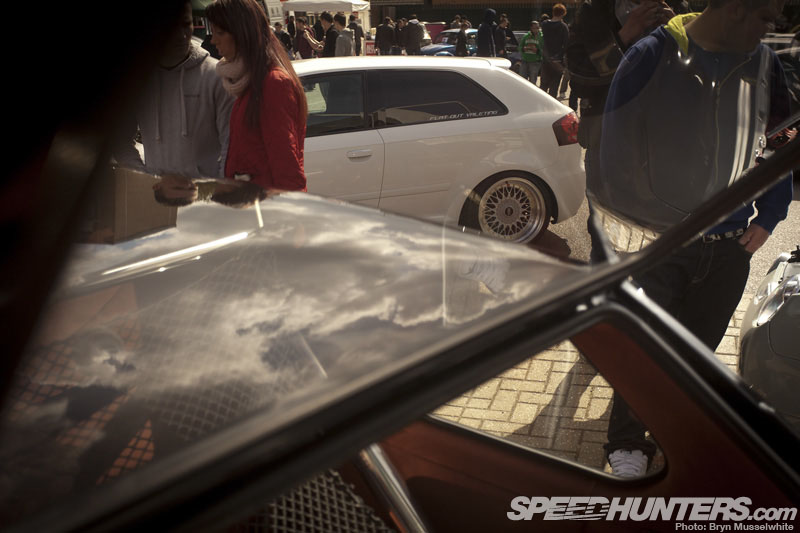 Early Edition certainly had them. Take a look at the rear screen on this Mk1 Golf, deleted heater elements mean clarity.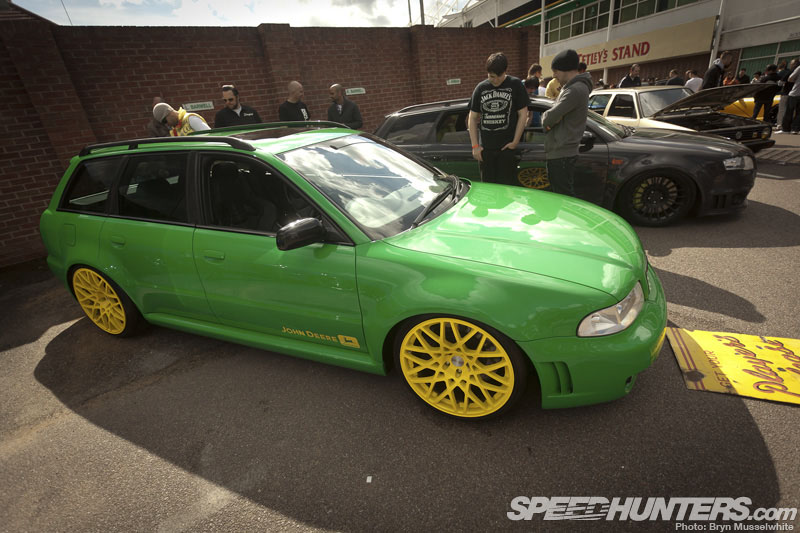 Carl Taylor and his RS4 had another new look on the go….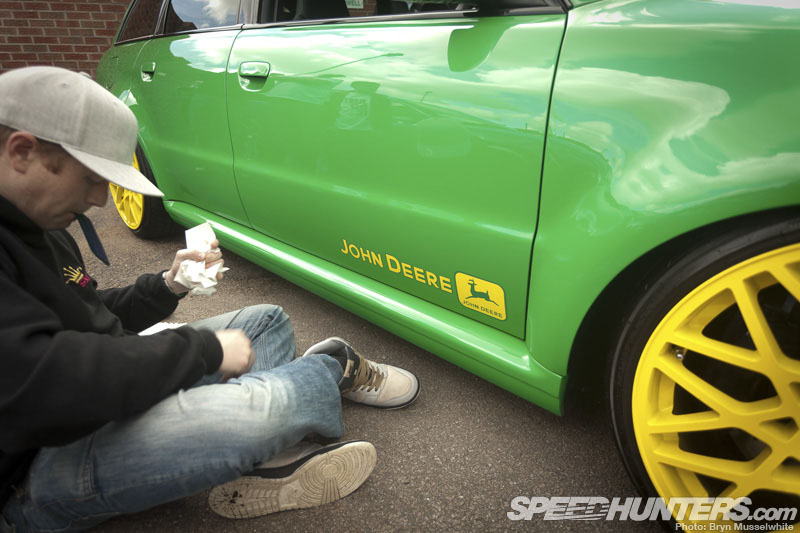 Featuring a nice line in John Deere inspired graphics, literally being applied before our very eyes. The formerly orange Audi is well known on the UK scene, with owner Carl and buddy Jamie McToldridge and his Mk2 Golf being the team behind the Players Show.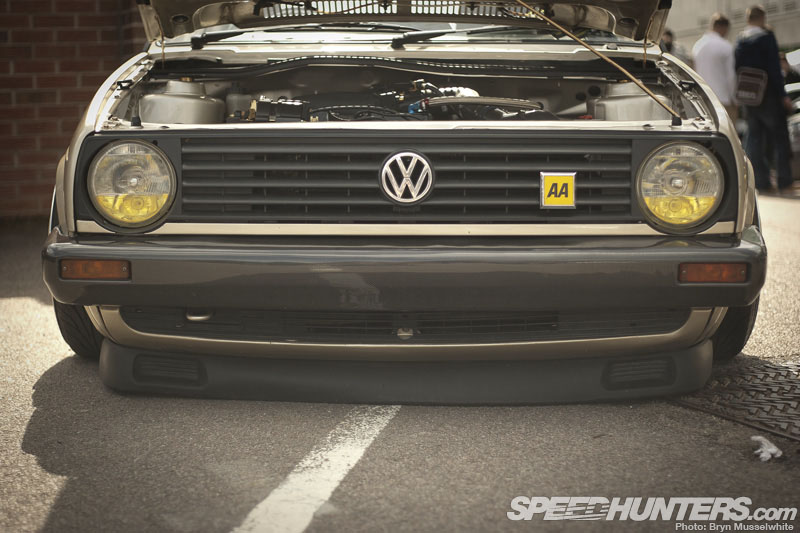 Jamie's Golf being the subject of a recent tuning trip to JD Engineering in Holland… It's on air too.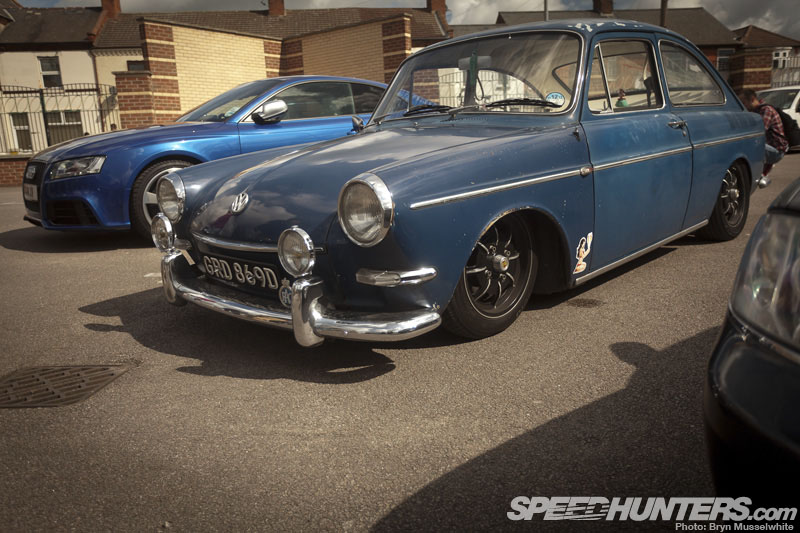 You might think that this sort of exclusivity makes the scene in the UK elitist, but far from it. If you were in a VW, you were in… With car parking for all ages and models right back to some very nice air-cooled machinery like this Type 3, that had scraped it's way up from London for the event.
Early Edition was a chance to catch up with friends and get ready for the summer, watching the social media in the run up to the event it was obvious some heavy heads were going to be in attendance, but a few patches of sun and chilled atmosphere meant they were easy to deal with. So when it comes right down to it, what do you want from a car show? Proper show cars, a cup of tea and not a lot else. That'll do me.
–
Bryn Musselwhite