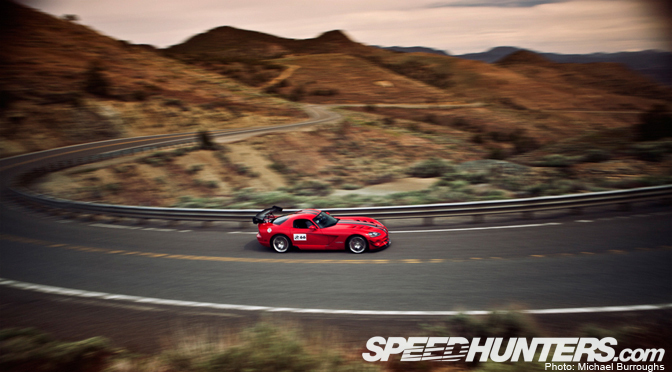 There are races held throughout the world on tracks of all kinds, from the countless turns of the Nurburgring, to the city streets of Monaco, to the rally courses through the backwoods of the European countryside. Every race is unique, each one slightly different than the one before. Few, however, are as demanding to both car and driver as the Spectre 341 Challenge.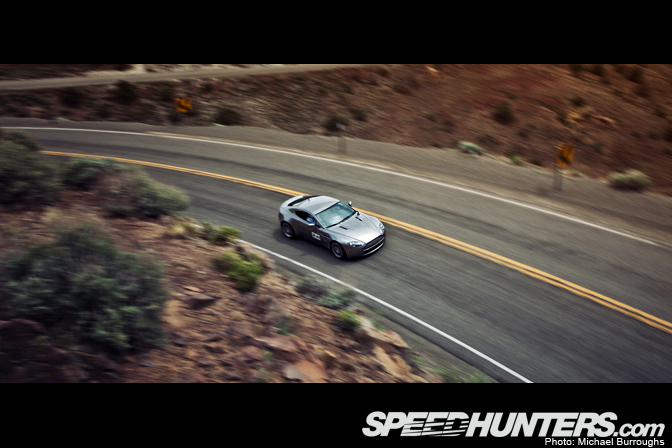 There's a pretty good chance you've never been to Virginia City, Nevada, let alone heard of it, and there's an equal chance that you've never driven on the Nevada State Route 341, so allow me to paint a picture for you. 341 is a public highway, used as a trucking route for large vehicles incapable of navigating the tighter turns of State Route 342.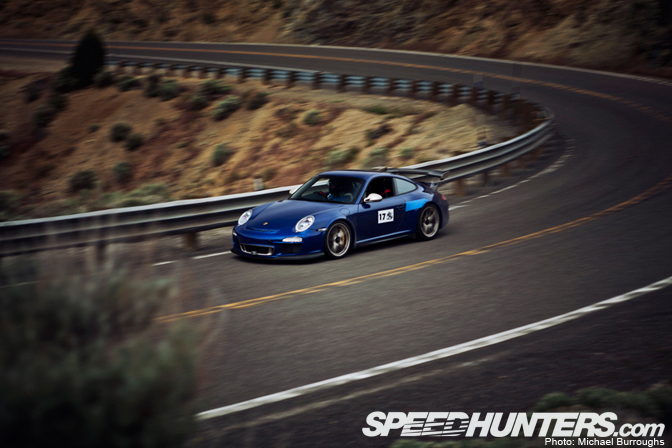 Beginning in Silver City at an elevation of 5000ft, it twists and turns its way up a mountainside through 22 turns, stretching 5.2 miles to Virginia City, which sits at an impressive 6,200ft elevation, which is in fact capable of causing altitude sickness.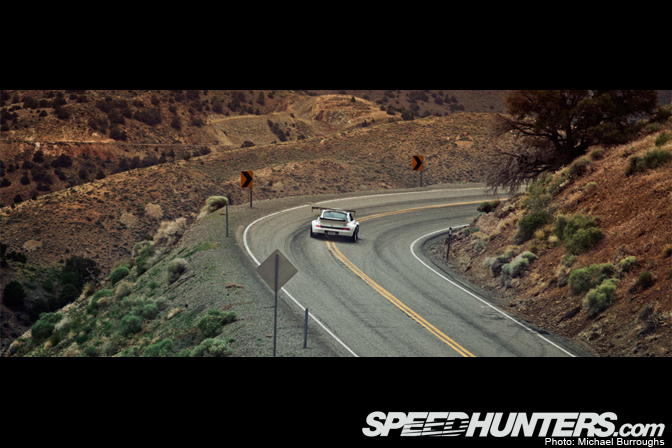 It is thanks to Spectre Performance, however, that people gather near the end of June to take their shot at conquering the road. 

If I ask you to close your eyes for a moment and imagine your favorite back road, there's a slim chance you draw a blank. There's an even slimmer chance that you've had a chance to close down that road and give it the balls-out flogging you've always wanted to.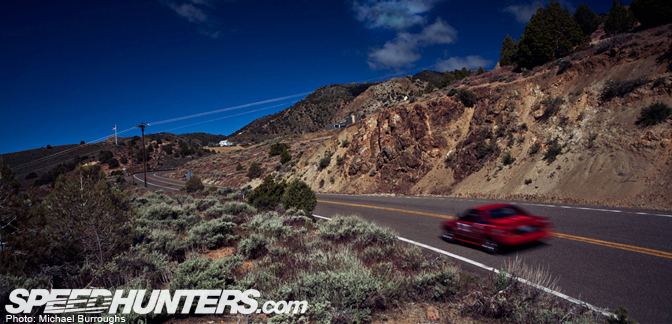 Spectre Performance has done just that. For the entire weekend, 341 is shut down, with sheriff's deputies perched at the top and bottom, as well as proper fire and rescue squads. Cars ranging from daily driven to race-prepped stage at the starting line.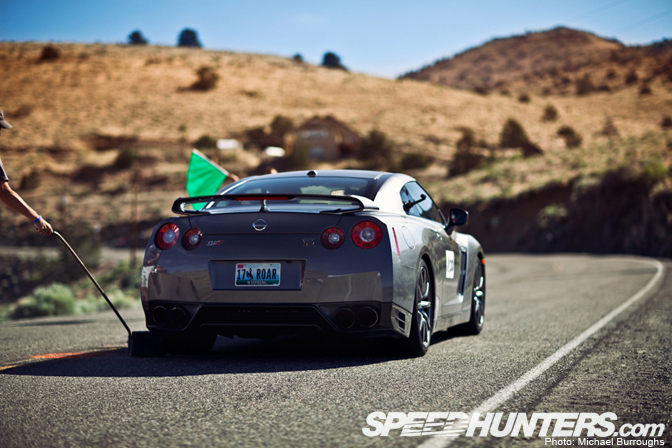 There are two aspects to the 341 Challenge: Conquering the clock and conquering yourself. Ever since 1985, drivers have attempted to set a new top time on the hill. In 2002, Amir Rosenbaum, the owner of Spectre Performance, set the current-standing record of 3:10.53 in his highly modified Ferrari F40.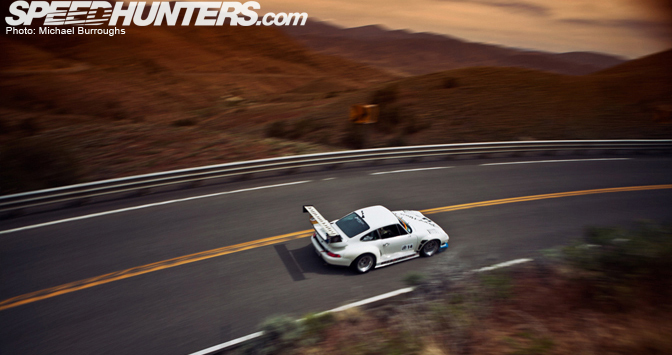 Since then, drivers have struggled to catch him.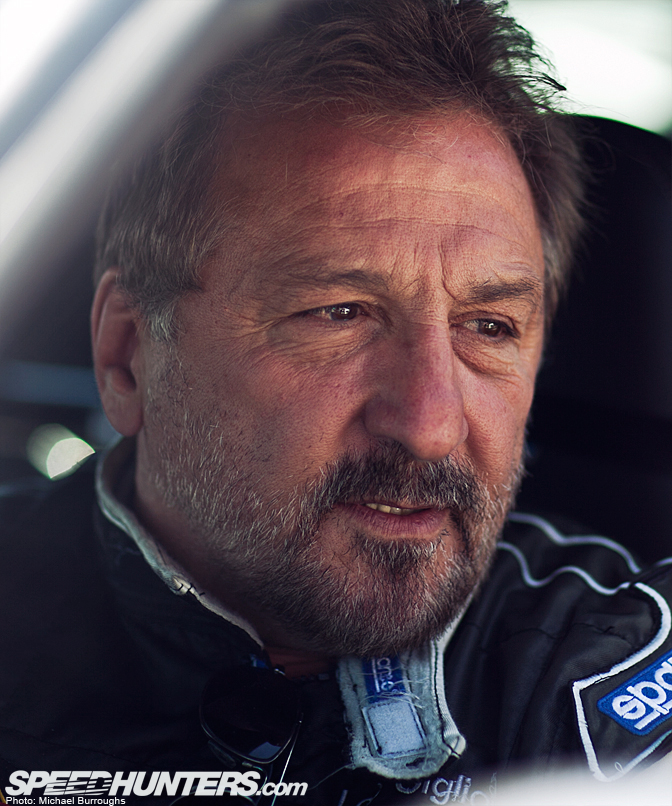 This year, Lou Gigliotti came close with a 3:14 run in his Corvette ZR1, built to the 9s specifically for this race… That puts Lou as the 3rd fastest ever on the hill, but 4 seconds is a lot of time to make up.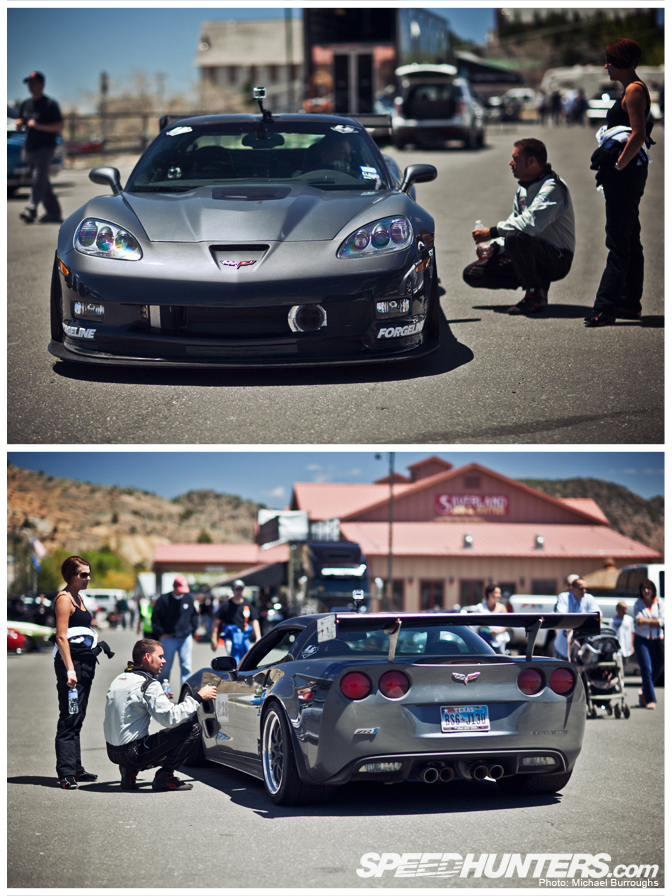 What is special about Highway 341 is that because it is a public road, it is crowned throughout, with on-camber and off-camber turns, as well as possible debris, dirt, rocks, and the like scattered throughout the pavement.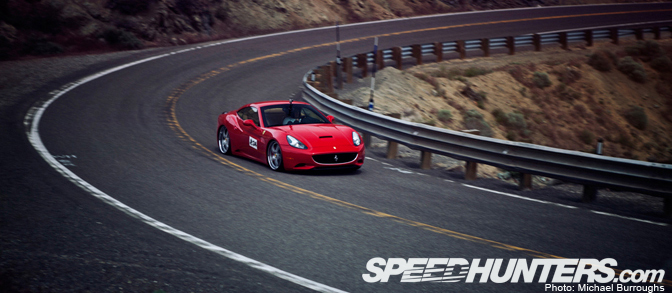 More important is the fact that few of the turns, very few, have any protection what-so-ever against flying off the cliff's edge. The penalty for missing a turn is steep; literally. Many of the turns can and have lead to the death of drivers who pushed their vehicles beyond their own capabilities. The height of some drop-offs stretches into the hundreds of feet, which pushes the race into the risks versus rewards category.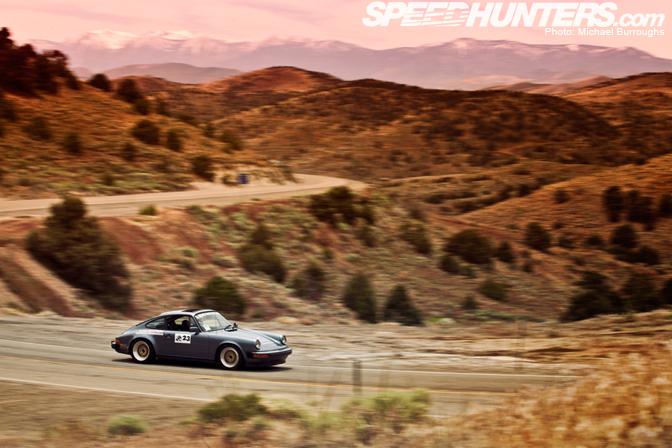 There's nothing at stake but a sense of accomplishment when competing in the Spectre 341 Challenge. There is no money or prize, only becoming one of the few to conquer the hill. It is entirely a personal challenge. It is you versus yourself in an attempt to find your limit as a driver. 

A 4-minute blast up the hill is accepted as an incredibly fast time, with an average speed of 78mph on a road with posted speeds of only 25mph.  Those who manage to break the 3:41 mark are inducted in to the 341 club, which as of last year was limited to a mere 53 people.
This year brought in a few new members, but the entire race group was surprisingly quick. Few times stayed above the 4-minute mark. The event was a success overall, with no injuries or deaths, and no airborne cars.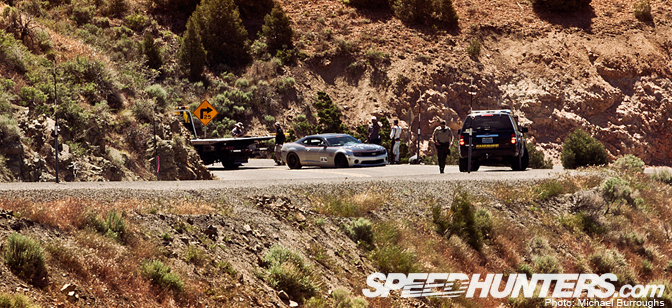 One car, however, did understeer and hit the inside wall, but the driver, Aaron Pfadt walked away unharmed…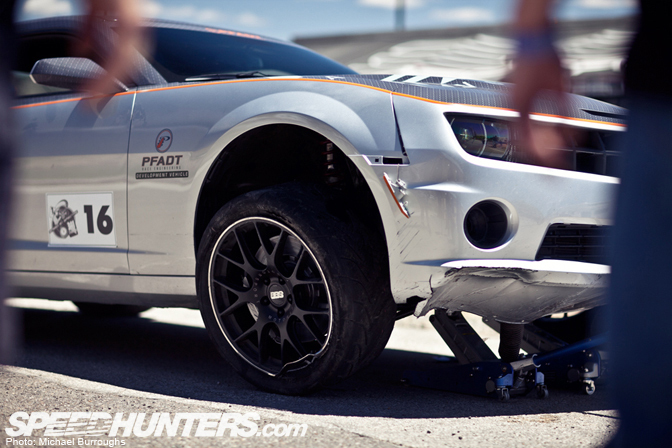 …with nothing but perhaps a slightly bruised ego.
The rest of the cars made it through the entire event with relatively few issues. Bobby Danger snapped his serpentine belt in his Mini Cooper S but managed to reassemble the car and drive it home.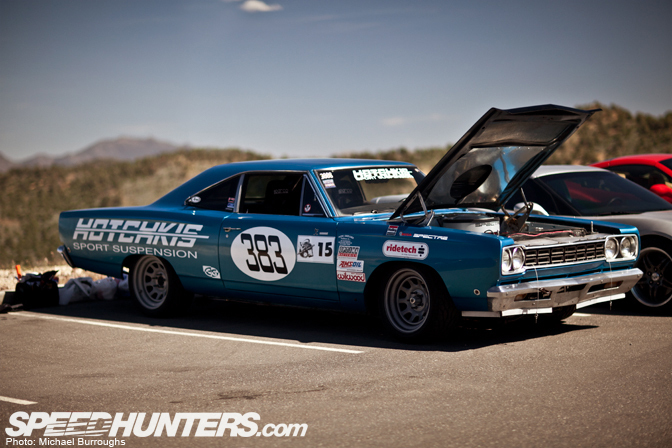 Dan Weishaar killed an MSD box in his '68 Road Runner, a hands-down "Purist's Choice Award" winner, but lucked out; Jeff Smith happened to bring a spare. It was just a few zipties and wire crimps later and Dan was back on course. 
The Speed by Spectre 341 Challenge couldn't have been better in it's entirety. The organization was bar-none some of the best I have experienced. Spectre went all-out in an attempt to put on the best event possible, and they succeeded. Safety was the number one concern of the weekend, and Spectre went out of their way to ensure that every car was teched properly and every driver was prepared for each sprint up the hill. Spectre took great care of everyone involved, including food for media, drivers, and all of the workers. Spectre even brought close to a dozen cars of their own for journalists to take their shot at conquering the hill, creating an immersing experience for everyone involve, unlike any event I've attended before.
I have to say, I think I'll be back next year. Maybe I'll bring a car of my own.
-Mike Burroughs