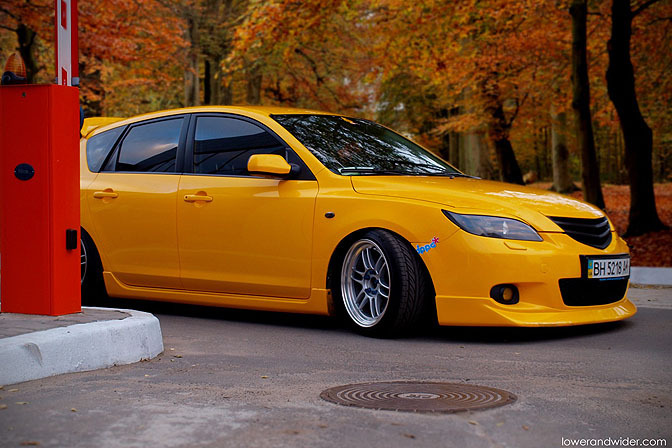 The Mazda 3 is an unlikely candidate to get modified but the Ukrainian owner of this car went against the grain and did it anyway. The end result is a very good looking car that fits perfectly into our Haulers and Sedan month theme.
It might not be the fastest car out there or the best handling for that matter but that shouldn't stop you from making your car look better than original.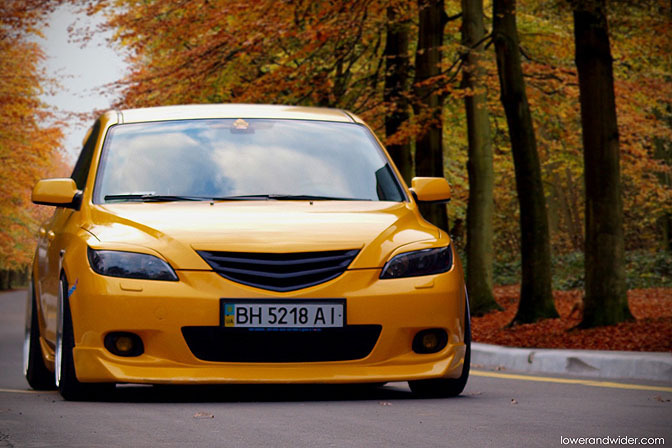 There aren't a lot of parts available for the Mazda 3 so you'll have to improvise. The front lip, grille and eyelids have all been custom made. The car has also been repainted in a Lotus color called Saffron Yellow.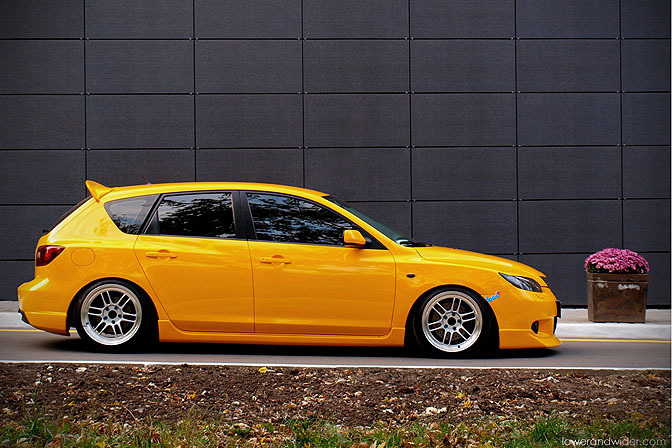 I am not sure how the drop was achieved but I think it has been done with KW coilovers. The Enkei RPF-1 are true performance wheels and fit perfectly within the arches. From this angle you can also see the duckbill spoiler.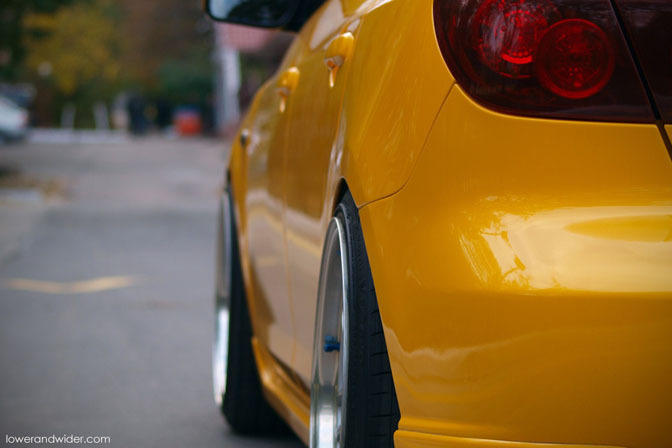 It could be tad lower but I don't blame the owner if you consider the conditions of the roads in the Ukraine.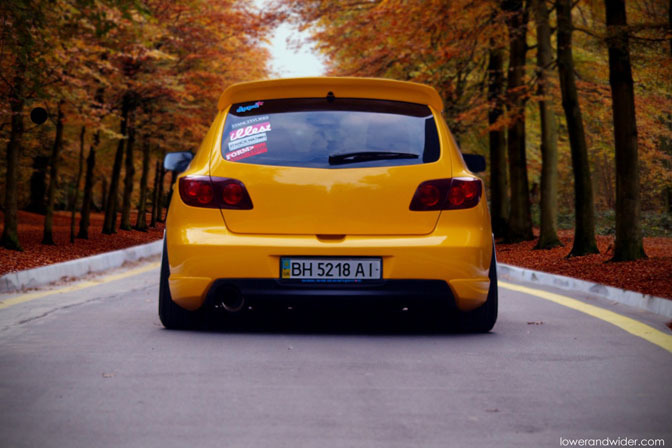 How cool does this rear end look? For me this would be the perfect daily driver. It is also proof that you can make a normal 3 look good.
-Jeroen Willemsen
Spotted on the Stanceworks forum