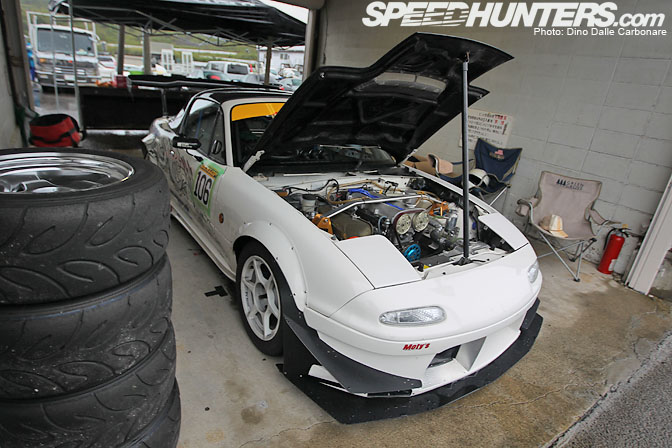 The best thing about hitting smaller regional events in Japan is that you come across cars that you would never otherwise see. Take this Auto Garage K2 tuned NA Roadster that I run across at last week's Roadster and Rotary Meeting in Sendai Hi-Land.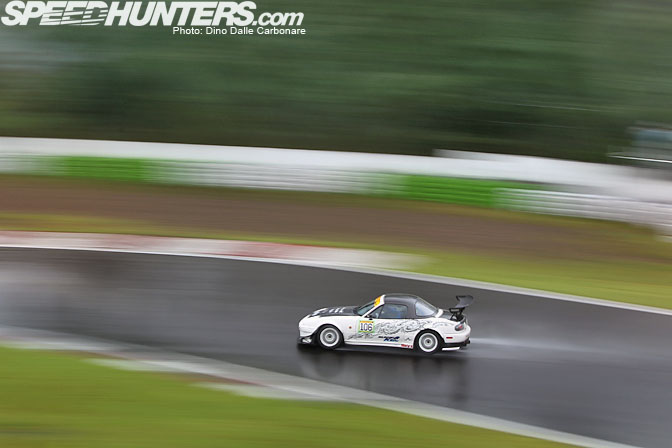 I was really impressed at how fast it looked out on track, managing to stay with some very highly tuned RX-7s.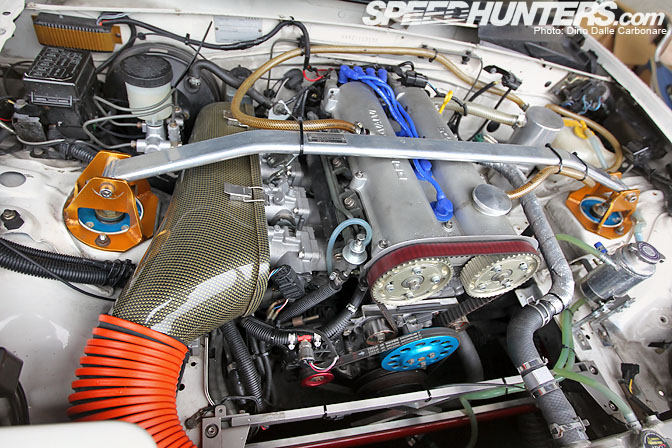 I went to check it out in the pits after the event ended, when it was left to cool with the hood propped open. The four individual throttles are sealed inside a carbon-Kevlar ram-air box which picks up cool air from the large opening in the front bumper.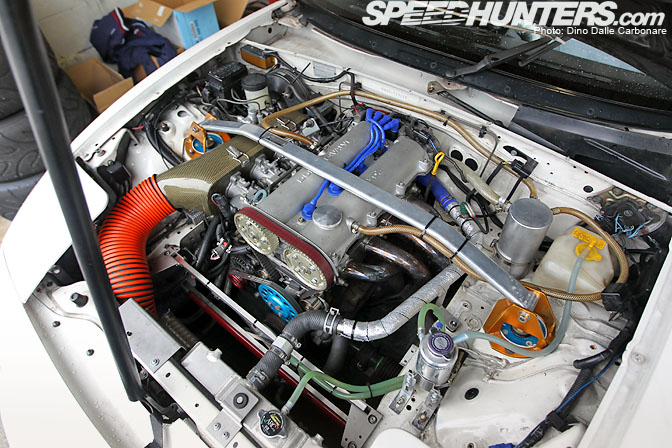 The stainless steel headers and straight through exhaust worked together to create a spine-tingling NA scream at high rpm.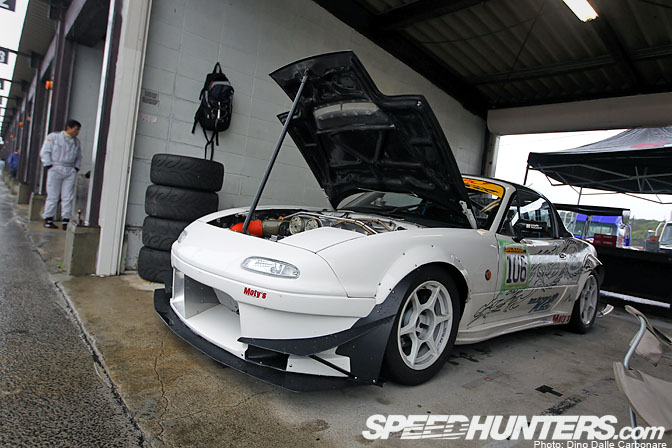 On top of the riveted overfenders….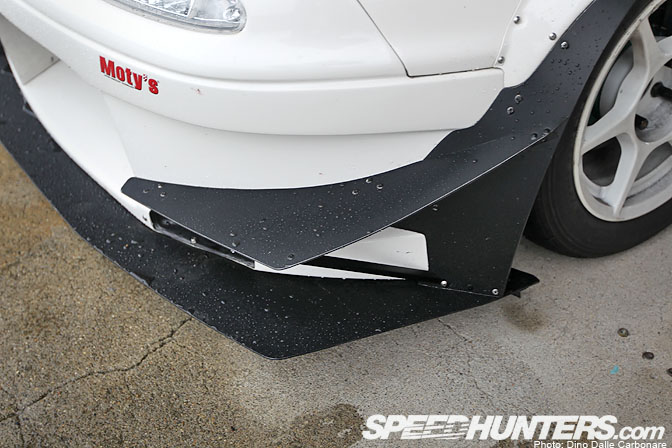 …the front sported a series of canards that wrapped right into the wheel arch to help develop front downforce at speed.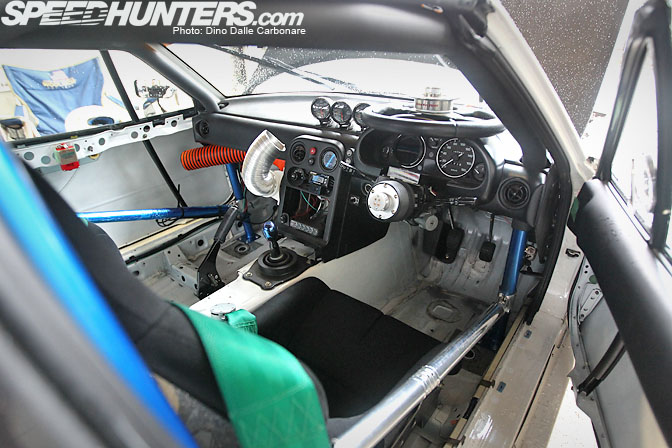 The interior was completely stripped out and fitted with a Cusco roll cage and cross bars. Even the doors were completely gutted out!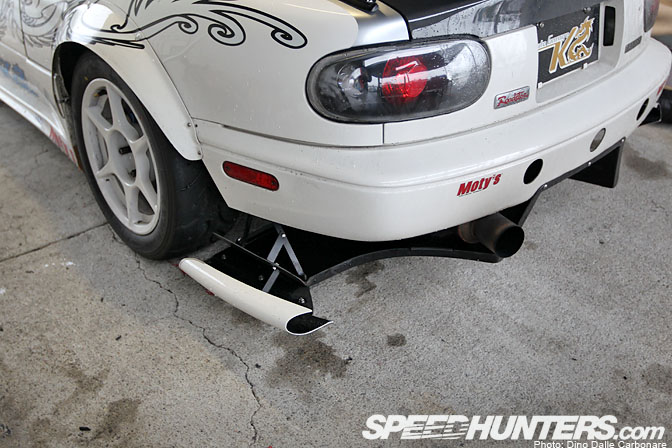 To balance the downforce the front splitter and canards supply, the rear end has been fitted with a carbon diffuser and a pair of vortex generators at each side. Notice the drilled out rear bumper to allow air to pass through it without creating any restriction in under-body airflow.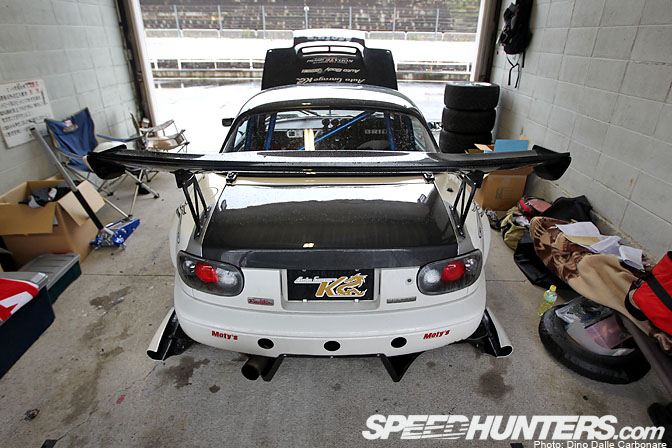 And to top it off a massive carbon GT-wing of course! The wing stays are fixed onto the fenders and not the carbon trunk lid. Quite a little beast right?
-Dino Dalle Carboanre