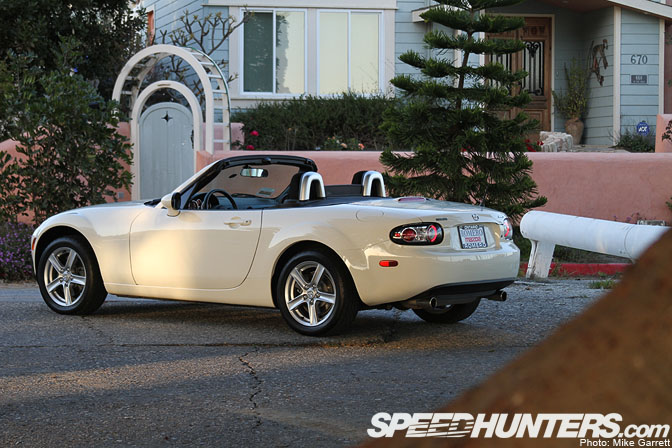 Some of you might remember that when I moved back to the US from Japan last spring, one of the first things I did was pick up a '97 Mazda Miata as weekend toy. I did a few little things to it, like installing a set of SSR MkIII's, but in the end the car ended up spending most of its life gathering dust at my house.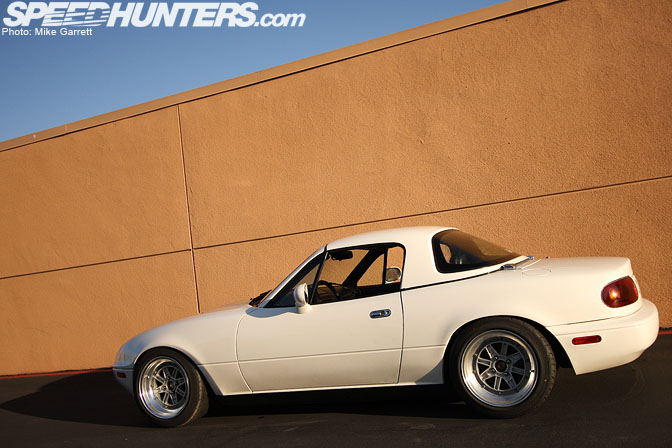 So when we relocated down to LA in the fall, I ended up selling the Miata to help cover our moving expenses. Of course after spending a few months sharing the daily driver Mazda5 van with the wife, I once again found myself yearning for a more engaging car to explore the roads of SoCal with.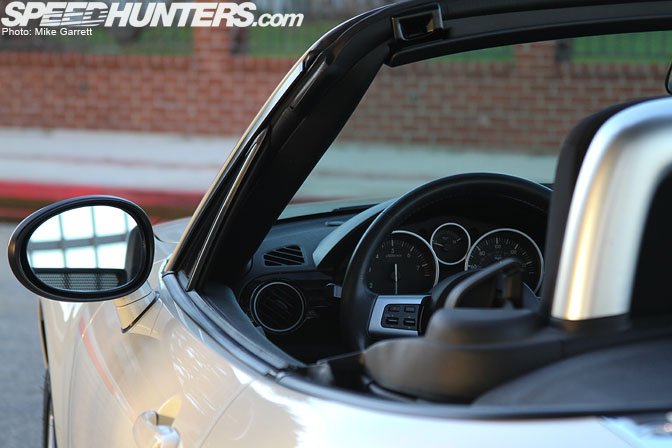 And so I started saving money, and researching possible car choices. My only criteria was that the car should only be a few years old, and not break the wallet. After considering everything from a 4-door Lexus to a Mustang GT, I realized that once again, it was Mazda's quaint little Roadster that called to me…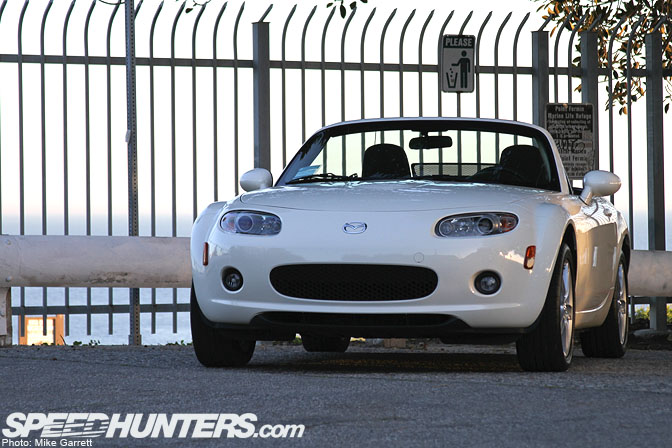 Except this time it would be the third generation NC chassis. I've found the NC's slightly larger cockpit to be more accepting of my six foot plus frame (especially when sitting in traffic on the 405 freeway), and the bump in power over the NA and NB is also a nice bonus. It was the same as my old Miatas, but different.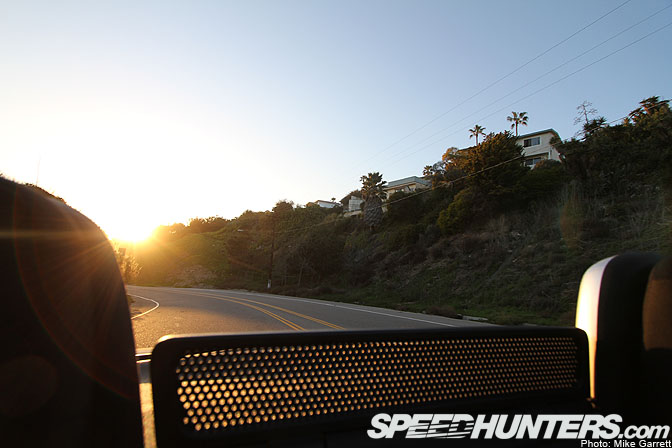 But really it was the endless 70 degree days and cool ocean breezes that had me dreaming of another Roadster.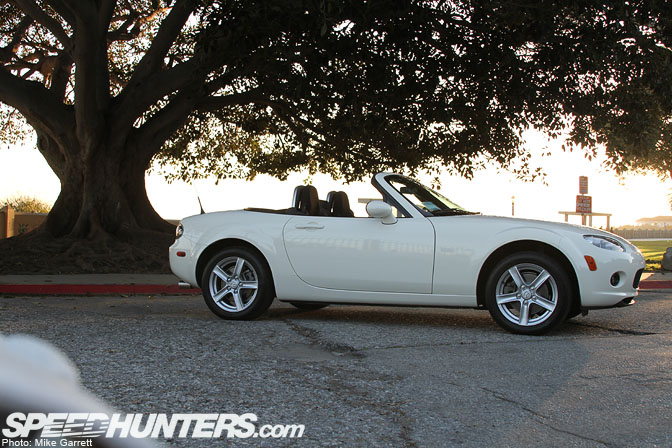 And so after sampling several different cars, this weekend I became the proud owner of a 2006 Mazda MX-5 soft top in Marble White.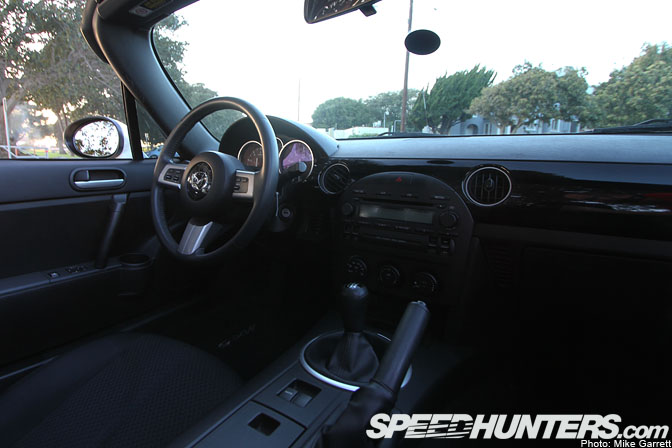 The car is a base model with few options, and a 5-speed manual transmission. From the looks of it, she's been well taken care of.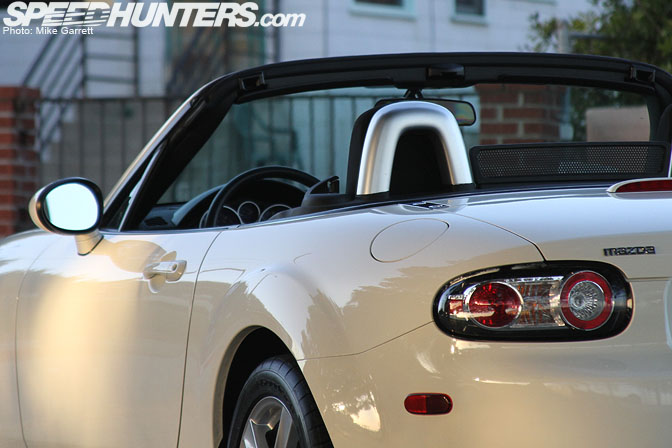 I've always been a fan of simplicity in automobiles, and is this about as simple as it gets when it comes to late model cars. Everything you need, nothing you don't.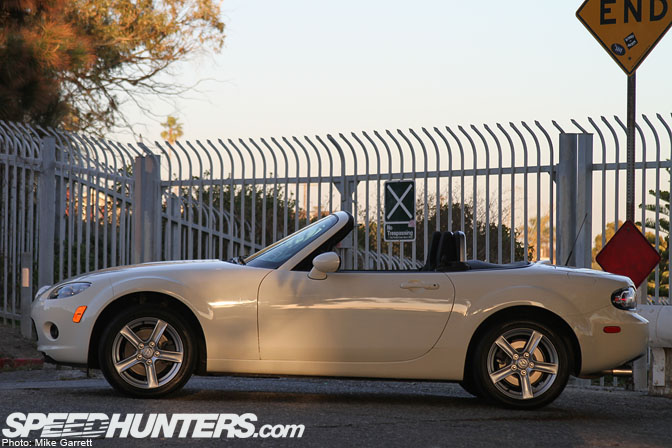 Only dorks buy wheels for a car they don't own, and that's what I've done. I've had a set of five-lug RS Watanabes for some time now, waiting to find themselves on a car. Other than that, I'd like to do a few small things, but nothing major. Sorry, no off-the-wall race car build here…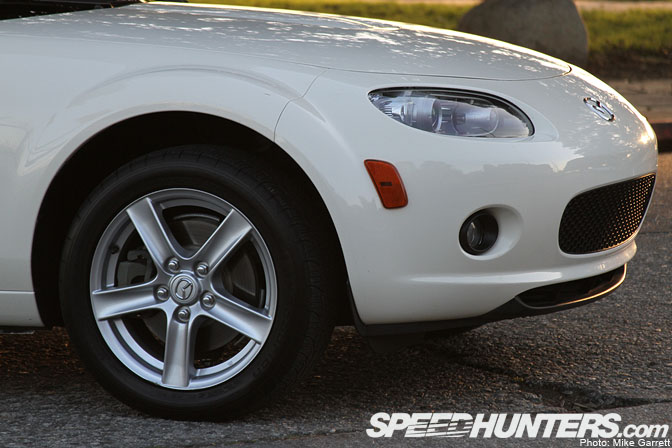 But first I'm gonna have to do something about that Big Foot ride height. Yikes.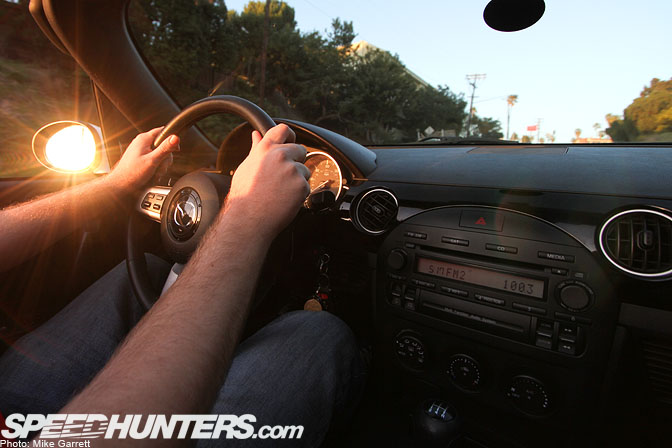 To be honest though, the ride height is the last thing on my mind while rowing through the gears and feeling the warmth of the evening sun coming through the cockpit. Oh how good it feels to be back…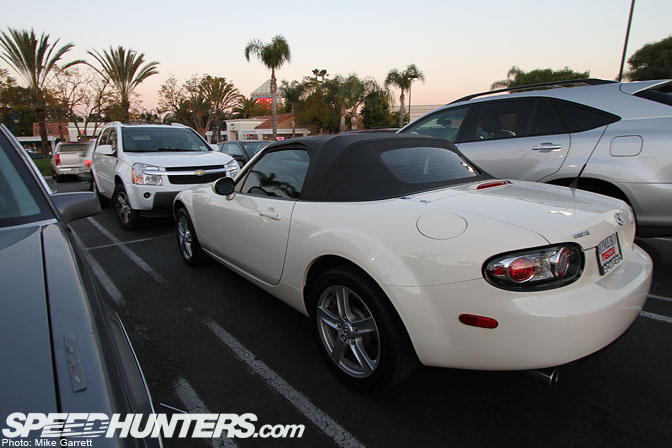 I'll try and keep you guys updated from time to time as I try to add a bit of style to this car, and increase the already high fun factor.
For now though, I think it's time for another drive…
-Mike Garrett