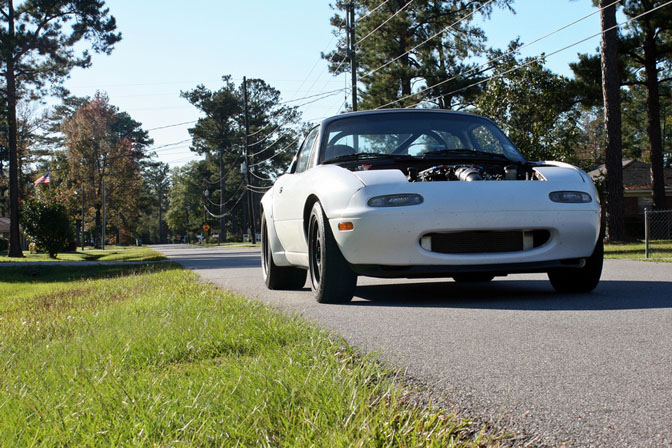 I was browsing one of my favorite forums, ClubRoadster.net the other day when I found a thread about an LS1-powered Mazda Miata drag car out of Mississippi. Now any time you combine a light weight rear-drive car with a powerful V8 the potential for awesomeness arises, but I noticed something about this car that I don't think the builder intended – it's likeliness to sports car-based drag cars of the '60s.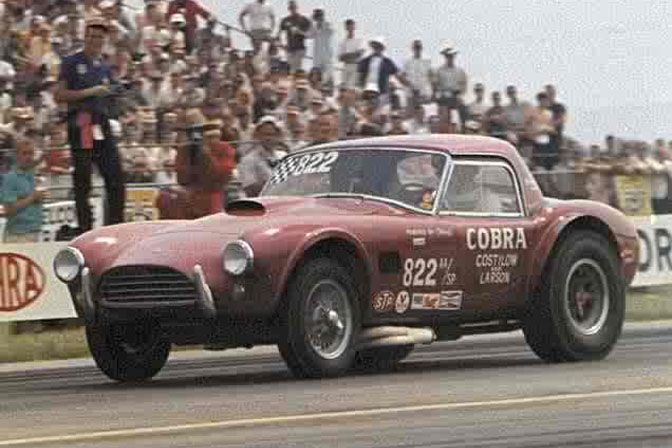 I'm talking about quartermile-burning lightweights like this Cobra….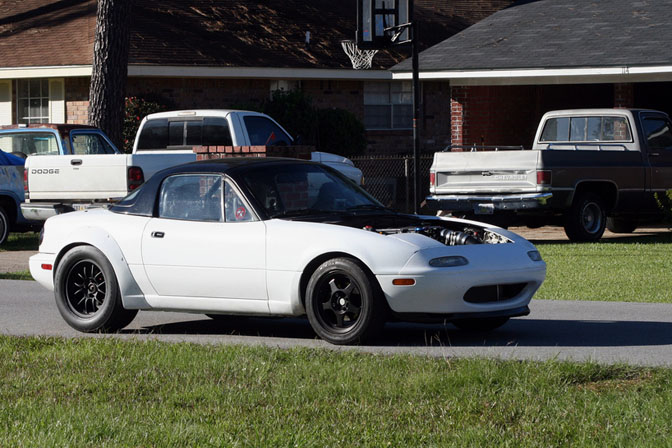 There's no denying the resemblance right? Imagine how cool this would look with some retro style mags and graphics!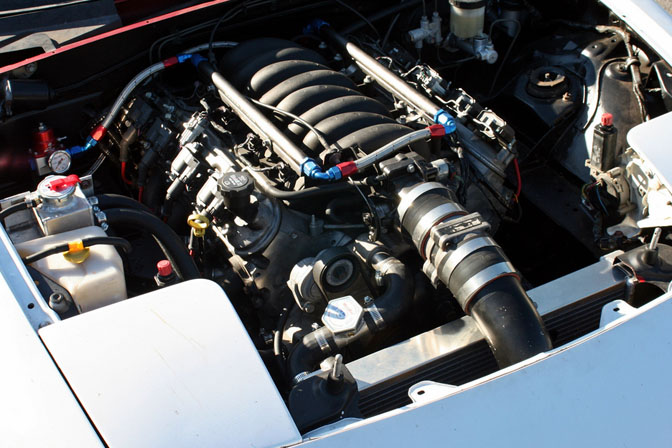 And of course the LS1 gives the car the power to back up the looks. On the first time out, the car turned in an 11.8 ET at the drag strip. If i'm not mistaken, it's also street legal!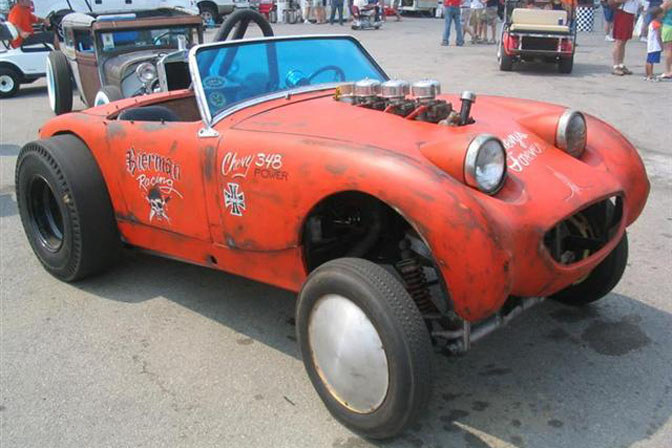 Another example of retro sports car drag goodness with this Bug-eyed Sprite.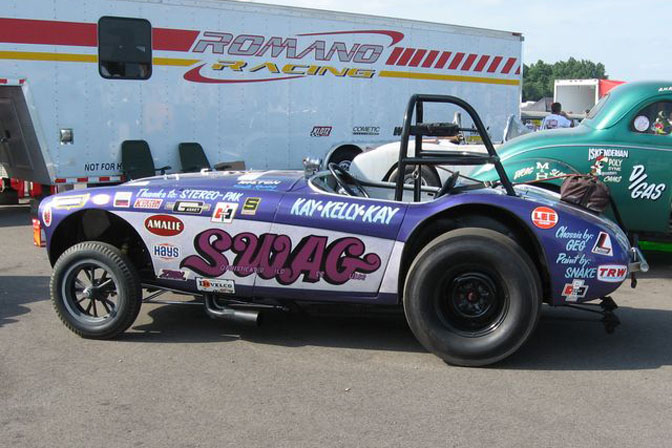 And another. There's something beautiful about seeing a once "gentlemanly" roadster turned into a beast like this.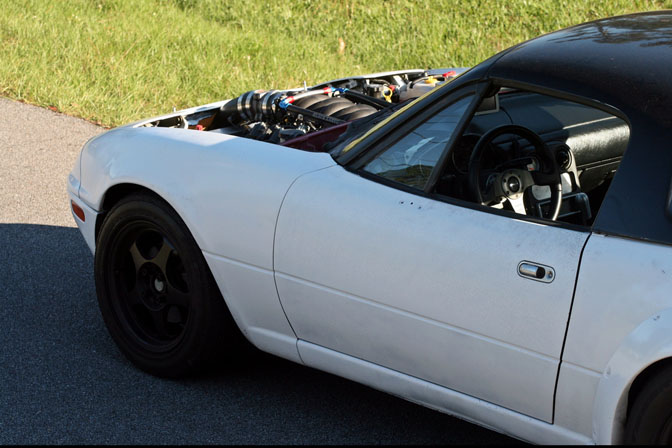 Mazda's concept for the Miata has always been jinba ittai, or "oneness between horse and rider". In this case though, it's more like "rider hanging on for dear life as bronco takes him on wild ride down the dragstrip".
I love it.
Photo thread on ClubRoadster
Vintage Photos from the Jalopy Journal Forums
-Mike Garrett