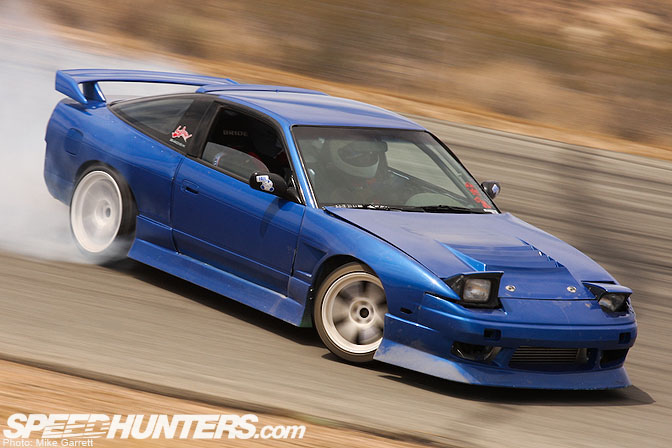 Now for some more photos from the "biggest little drift event in the world" AKA the Ziptied All Star Bash.
We've covered this event several times now on Speedhunters, and by now it should be obvious that this is where one can experience the best grassroots drifting in the United States.
Now on with the photos!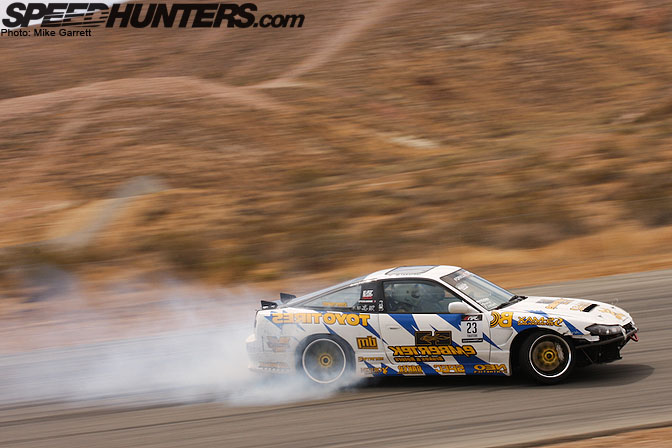 Formula D driver Michihiro Takatori is a big fan of Just Drift! and All Star Bash. Here he is sliding around the bowl in his VQ-powered S13 comp car. Every time I saw him he had a huge grin on his face…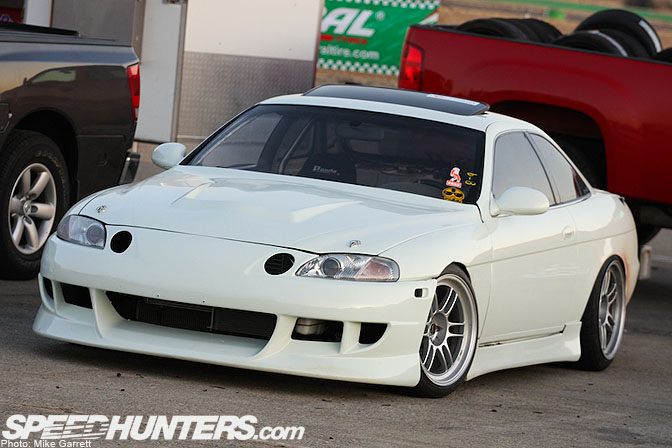 The USA needs more drift Soarers like this San Diego-based car. Enkei RPF1's look so right sitting flush with a concave face.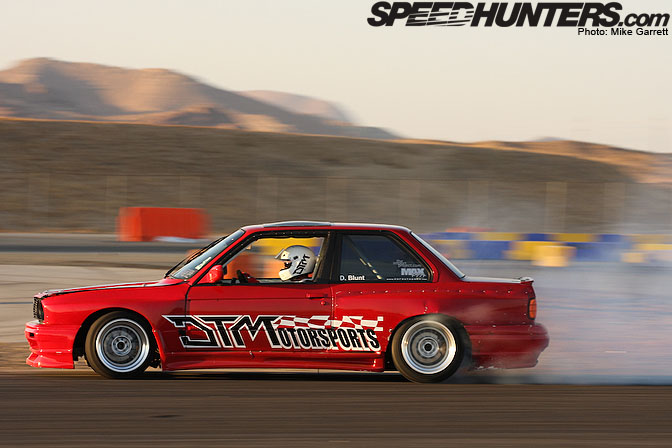 Another San Diego car, the DTMotorsports "Dirty Thirty" BMW.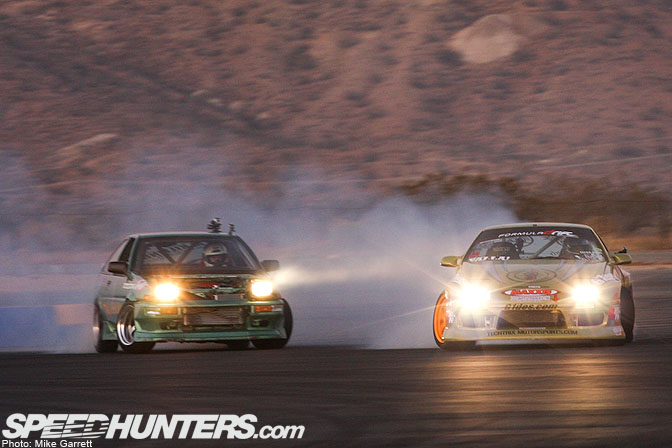 V8 RX7 or SR20-powered AE86 – pick your sacrilegious poison.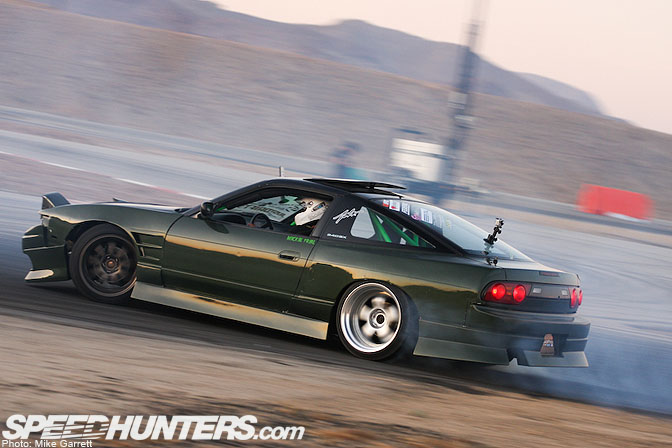 Mickie Frial's S13 is a fine example of the high quality privateer drift cars you see these days. They look good, perform well, and the drivers have the talent to match.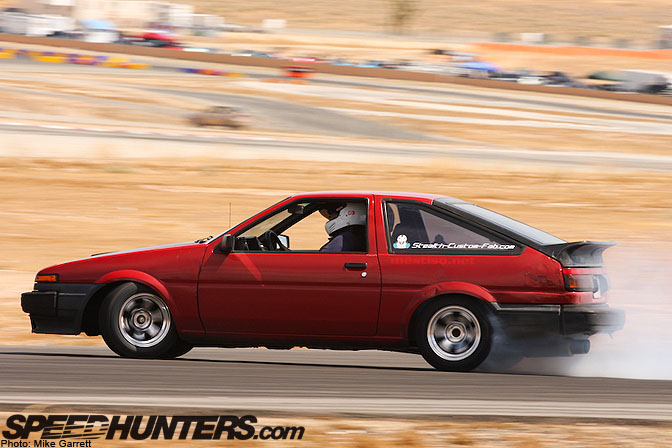 The event was dominated by S13's and S14's, but there were a couple nice AE86's on hand.This humble little 16-valve powered hatchback was laying down some very nice runs.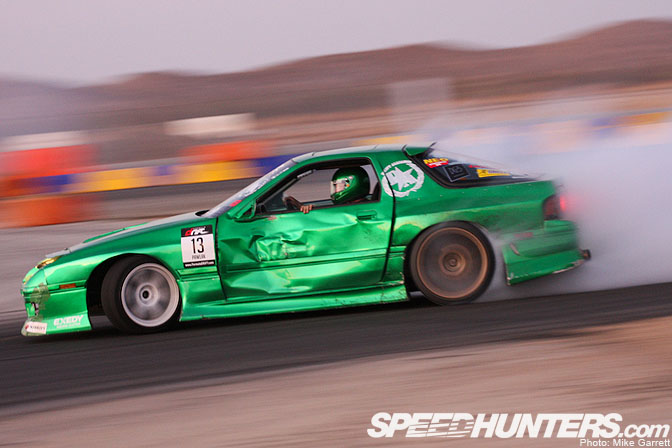 A little body damage didn't stop Justin Pawlak from driving like a madman during the tandem comp.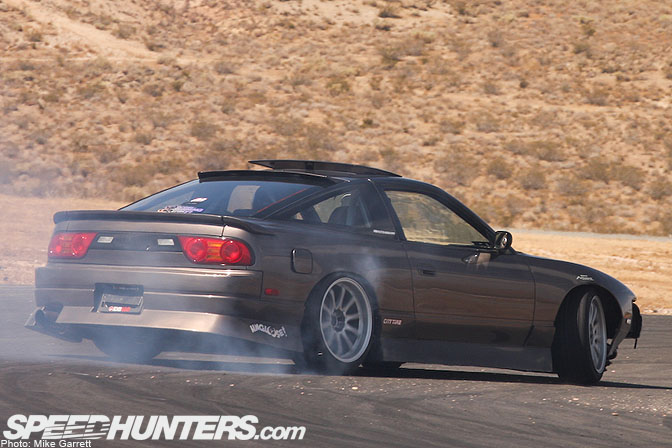 Mr. Logan's S13, looking classier than ever.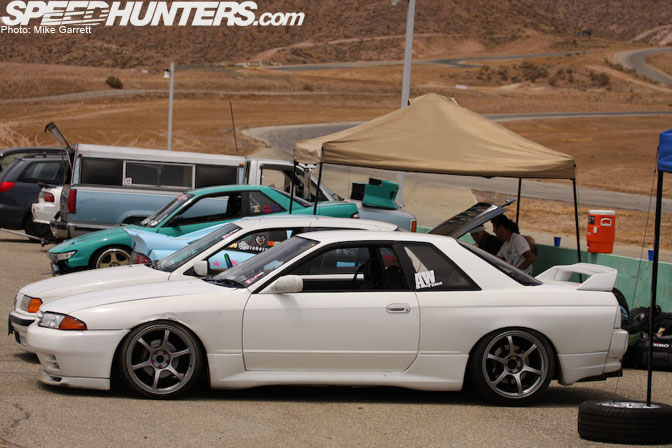 Another shot of the R32 Skyline from Team Instant Party in Washington. The GT-R styling works so well with the dropped stance on this car.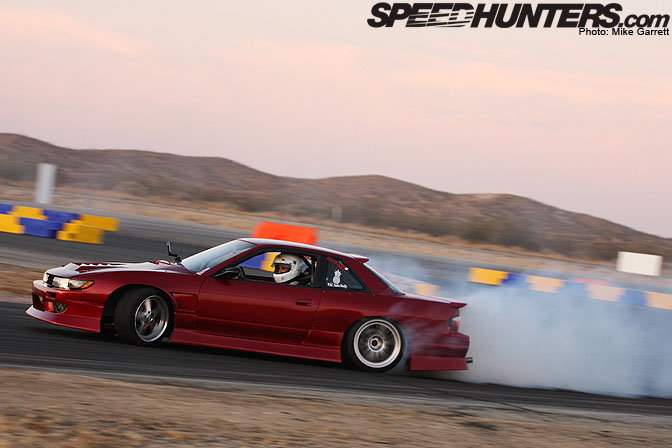 The Flybert S13 – '09 edition. What a great color this car is coated in.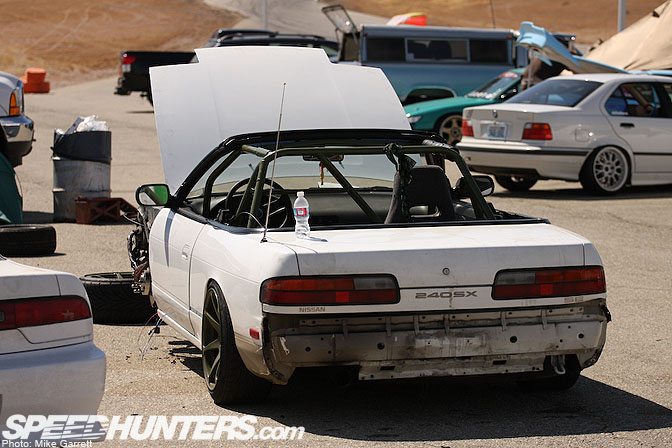 I believe mechanical problems sidelined this S13 vert. I didn't see it out on the track the whole time I was shooting.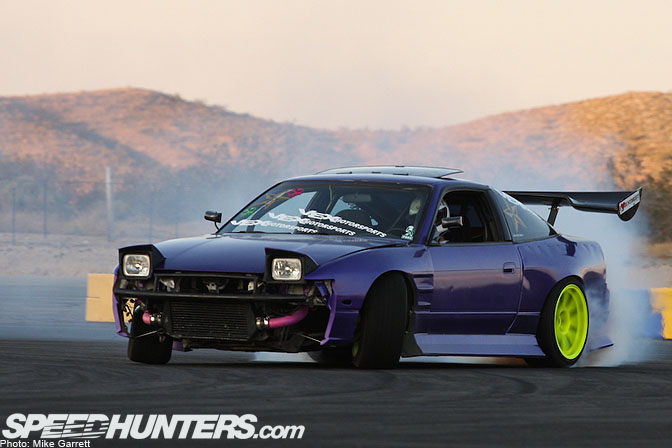 Another S13, this one representing Vex Motorsports in the Bay Area. I could almost write a separate post just about the colors and color combos on cars at ASB.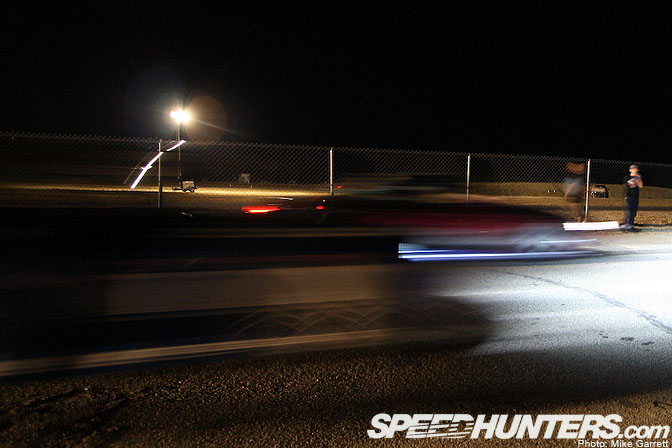 One of my attempts at artistic long shutter night photography. Is anyone good enough to identify the cars in this photo?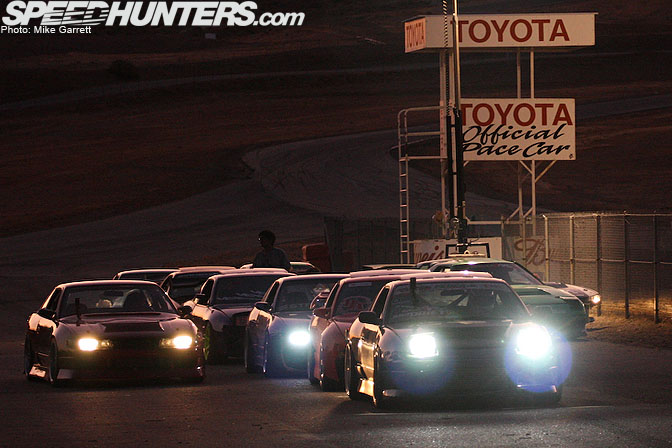 Scenes like this should make anyone want to book a plane ticket or start preparing a road trip to the next All Star Bash event.
Speaking of road trips, stay tuned for a post on our Risky Devil buddies who made the trip out from Chicago.
-Mike Garrett