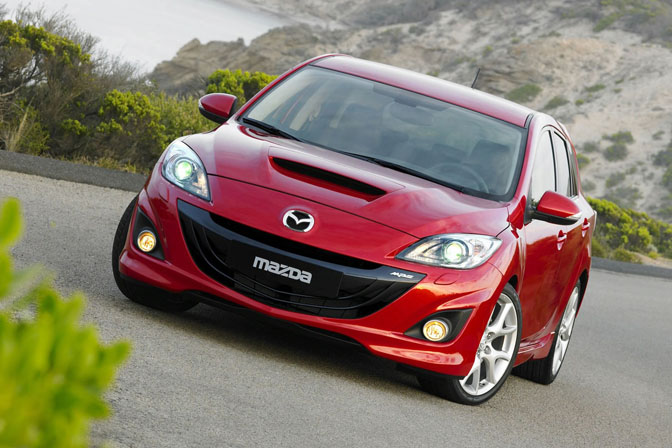 Another one of the noteworthy cars being shown under the lights of the New York Auto Show is the new 2010 Mazdaspeed3, the follow-up to the popular hot hatch that hit the market a few years ago. The current Mazdaspeed3 is known as one of the fastest front-drive cars of all time, and the new model simply brings that same formula to the new and improved 2010 Mazda3 chassis.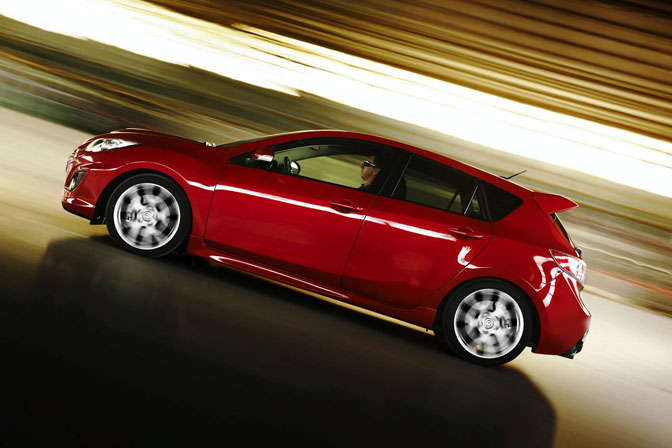 If you were looking for a big power increase over the current Mazdaspeed3, you won't find it. The new Mazdaspeed3 will still make 263 horsepower, and 280 ft.lbs of torque – numbers that already push the boundaries for this type of car. What IS improved are the chassis and suspension, which benefit from the both the new 3's overall chassis changes, and from the special tuning the Mazdaspeed version gets.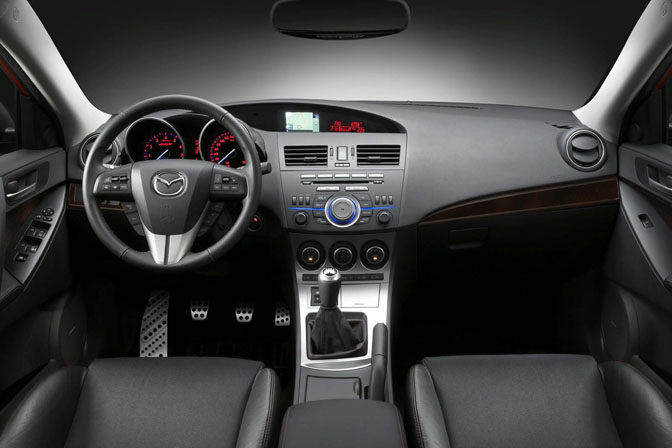 Like the first-gen Mazdaspeed3, the new car also gets some minor interior upgrades over the standard 3. One of the features that sounds particularly interesting is an LED boost gauge that's part of the instrument cluster.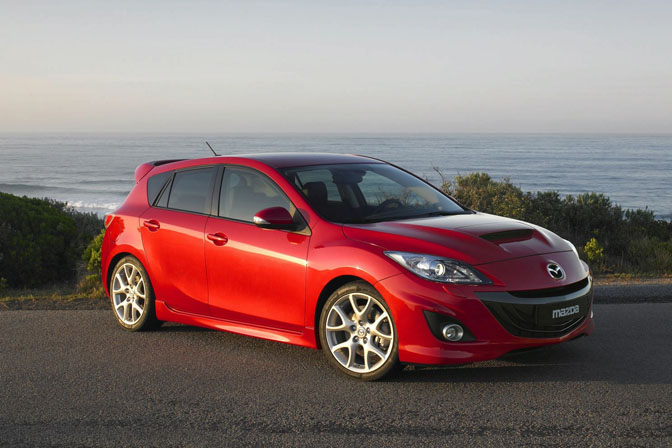 The wheel design has also been changed to a nice-looking split five-spoke style. I know there's a lot of people out there who still aren't quite sold on the new 3's gaping grin up front, but I think I'm starting to warm up to it bit.
Besides, who cares what the front grill looks like when you are driving one of the funnest compact cars ever made…
-Mike Garrett