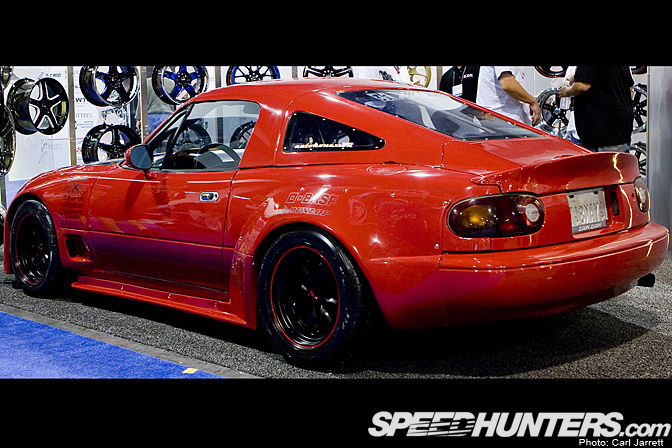 Inspired by recent posts, and since Mike is building up his Miata, I'm posting on of the raddest Miata's I've seen. I've never been a huge fan of them, probably because I'm 6'4" and would look silly driving one.. but this one really tightens my screws..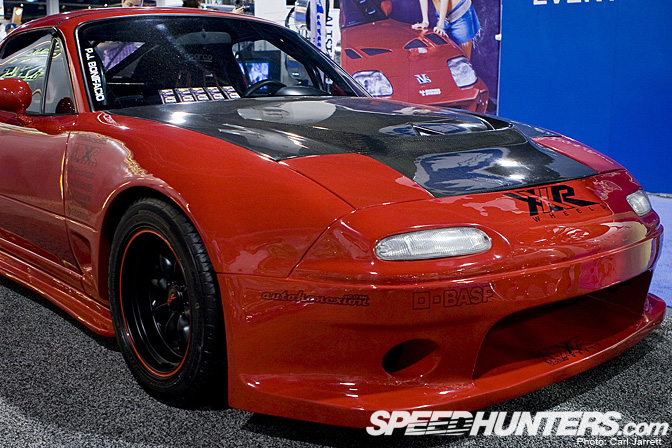 I think the only thing that could make this Miata look even meaner, is bigger wheels with a more aggresive offset, but I doubt it'd make a positive difference in lap time, which this car was built for.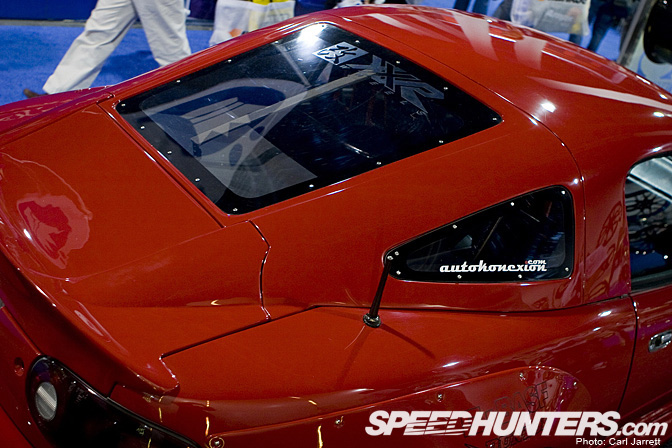 Love the hardtop, looks very racy, and well designed. The rivets through the lexan windows add to the race ready look.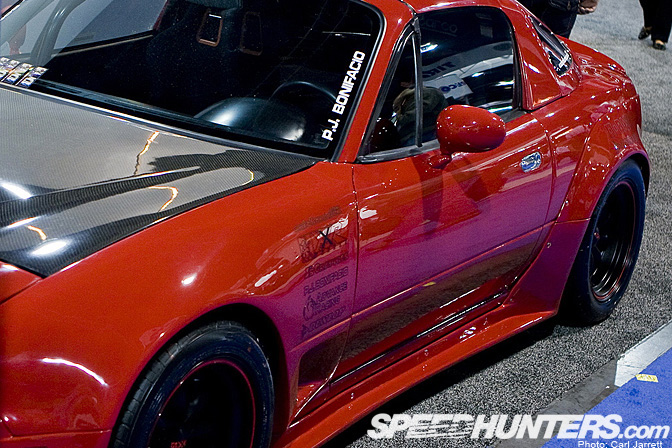 I'm digging the time attack wheels too.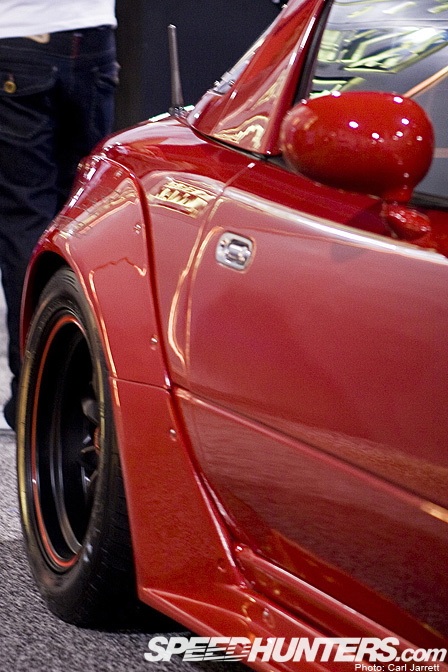 And check out those fender flares, looks like they came straight off a 993 GT2…
Anyone else have any information about this car? Would love to hear how well it does on the track.
- Carl Jarrett