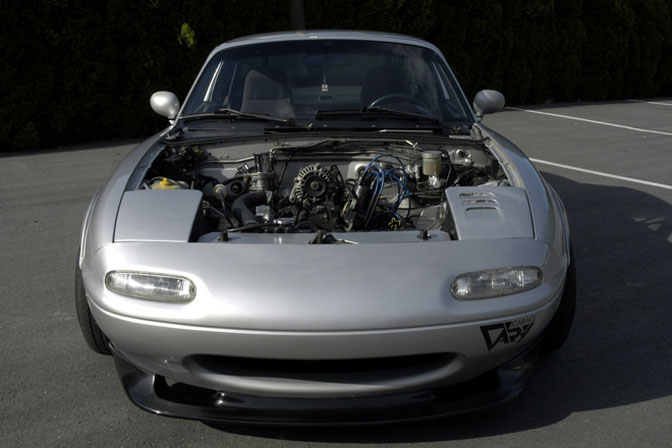 If you look at all of Mazda's sports cars from recent times, the two that stand out the most have to be the RX7 and the MX-5. The "Seven" is of course known for its unconventional rotary engine while the MX-5 is the world's best selling sports car due to its low price and high fun factor. What do you get when you combine both? You get cars like this NA6CE Miata owned by AJ Phelps from the Vancouver, BC area. AJ saw that we were featuring Mazda this month and sent us some photos of his project, and we quickly agreed that this car deserved to be featured here on Speedhunters.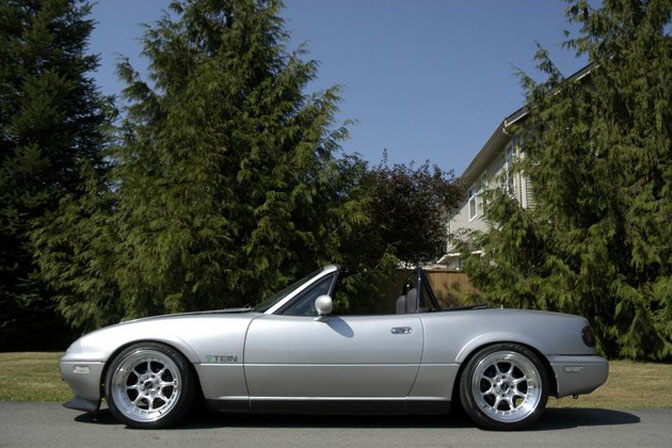 AJ has owned the car for six years and it's gone through a number of builds before becoming the car you see here. Starting off the on outside, there are a few things that set the car off from a stock Miata. First up, there's the Garage Vary front lip spoiler, which is a very popular piece among JDM Roadster enthusiasts. The driver's side headlight cover has been replaced with an air inlet from RS Aizawa and the subtle fender flares are from GR Craft.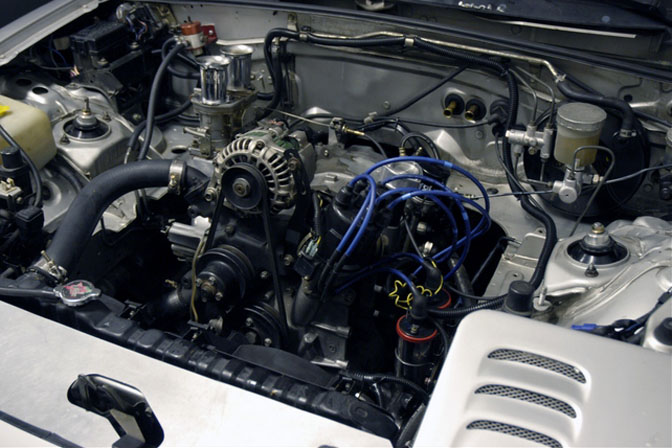 And now the centerpiece of the whole car, the 13B S4 6-port rotary engine. You might be expecting to see turbocharger under there, but AJ wanted to keep the car naturally aspirated, and says that NA power is the best for the track. Custom engine mounts, as well as a custom intake manifold and exhaust set-up were used for the swap. The engine has a bridgeport and is fed by Weber 48 downdraft carbs.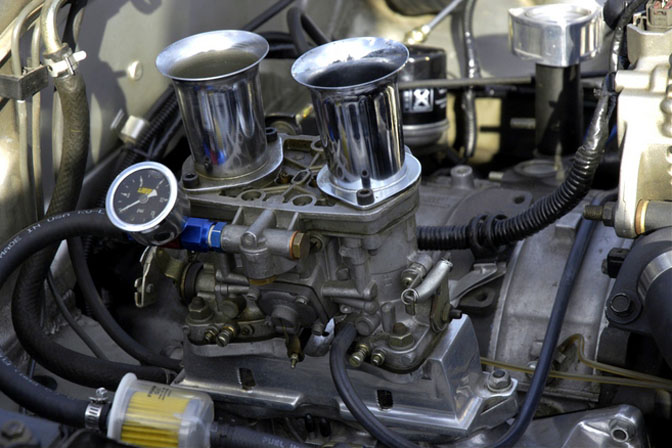 AJ estimates that the car makes around 220hp to the wheels with the current set up. Drivetrain modifications include a lightened flywheel and an Action 6-puck clutch. The differential has been swapped out for the beefier unit from a 1.8L Miata and then equipped with a 2-way LSD from Maruha Motors.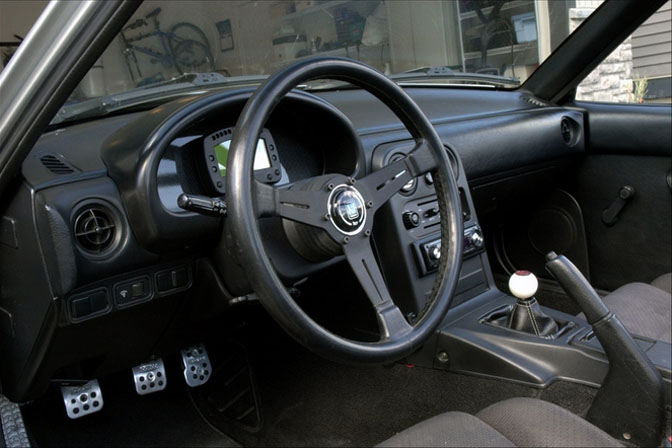 Cockpit modifications include a Cusco roll bar, Nardi steering wheel, KG Works shifter with Trust knob, and an RS Products AC panel. The biggest modification here has to be the Micron3 digital gauge cluster and datalogger. When I was looking at the photos I was also tripping out over how clean AJ's interior is. As a former NA Miata owner, I know how what can happen to these interiors after being exposed to the elements for extended periods of time.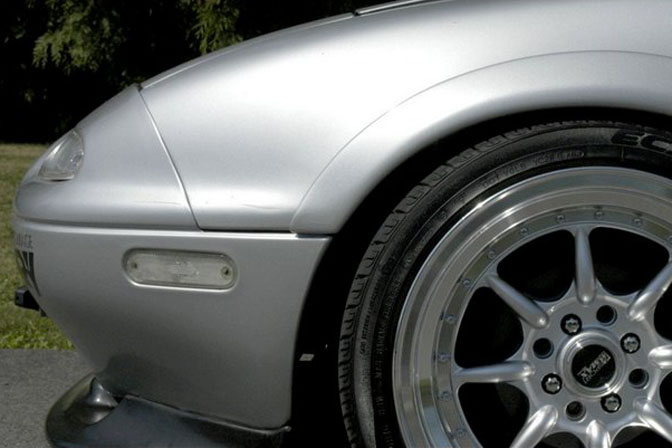 Suspension-wise, the car has a set of HKS Hipermax 2 coilovers as well as Racing Beat sway bars in the front and the rear. For street-use AJ uses 16X8 +0 Sportmax 002's with Kumho RSX tires and for drifting he uses 15×8 Sportmax wheels. For track days, AJ has a set of 15×7 Kosei K1's with Advan A048 tires. He wants to upgrade to some "proper" wheels sometime, but for now he's satisfied with the Sportmax wheels.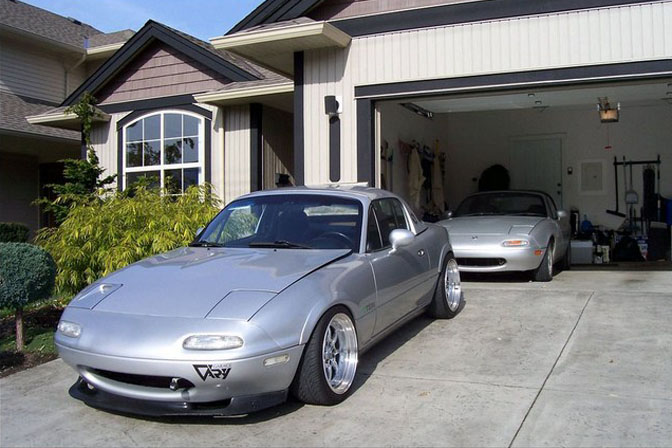 Here's a shot of the car with the hardtop on. The car's overall look is pretty understated, and I bet AJ gets some surprising looks when people here the sound of the 13B. AJ is so deep into Roadsters that bought the matching silver Miata in the garage as his winter beater. I think that anyone who has experienced a properly set up Mazda Roadster will understand why people like him are so enthusiastic over these things.
Thanks a lot to AJ for letting us feature his car!
-Mike Garrett