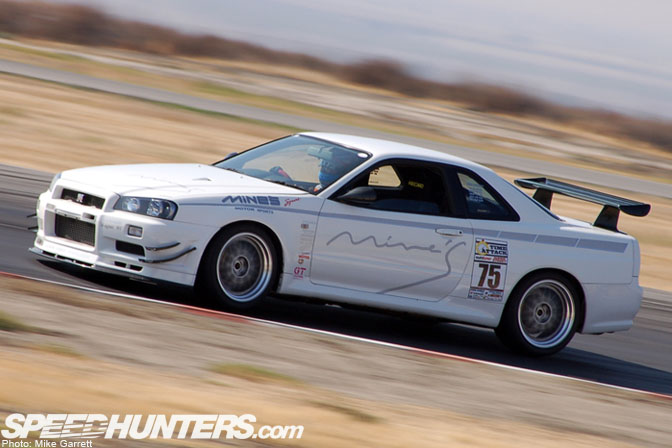 The Buttonwillow time attack gathering is probably my favorite tuner car event the United States. In fact this week's 2008 edition of the event will be the first time I have missed it in the past three years. Then again the "original" time attack course at Tsukuba is only 30 minutes away from me right now so I suppose I can't complain too much. Anyways, I figured I would post up some of my old photos from the 2006 and 2007 editions as a little preview to this week's event.
Sure these events are held in the middle of the week, but what better excuse to skip a day of work or school than to check out some America's (and Japan's) fastest tuner cars running on one of the best race tracks in the west? Each year's event has included a number big-name cars that were shipped in from Japan for the sole purpose of running in the event. For example, the famous Mine's R34 Skyline GT-R competed in the 2006 event (seen above).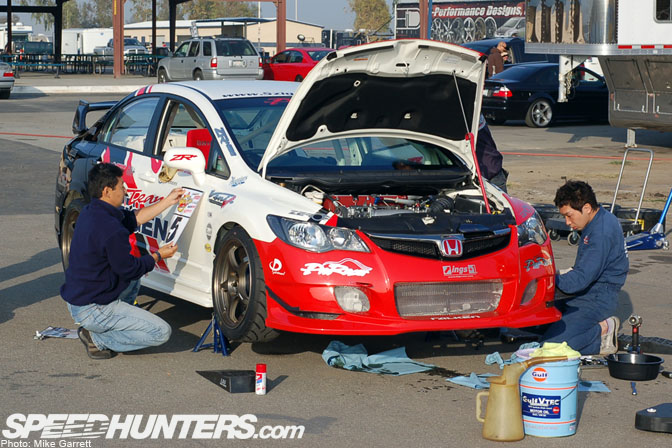 5-Zigen has always been a big supporter of these time attack events over the past couple years. Last year they brought their JDM Civic Type R time attack machine which was driven by Ryo Michigami, one of the drivers of the Takata Dome NSX in Super GT. I haven't heard any news about what 5Zigen is doing this year…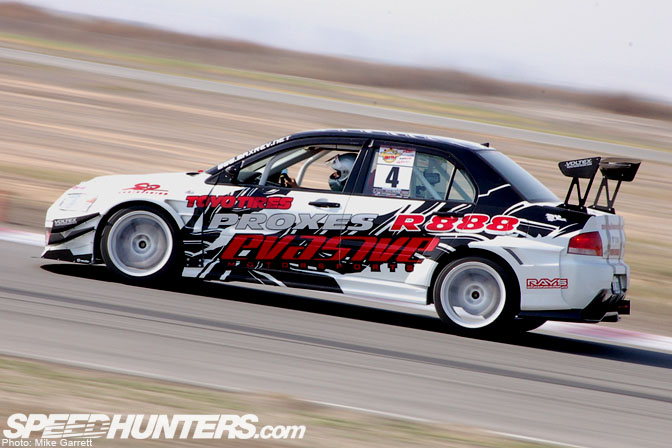 The Evasive Motorsports Evo is one of the top time attack cars in the US and it proves the effectiveness of using off-the-shelf parts from top Japanese tuning companies when building a competitive race car. This thing looks like it would fit right in at the Hyper Meeting or Super Lap contest at Tsukuba Circuit.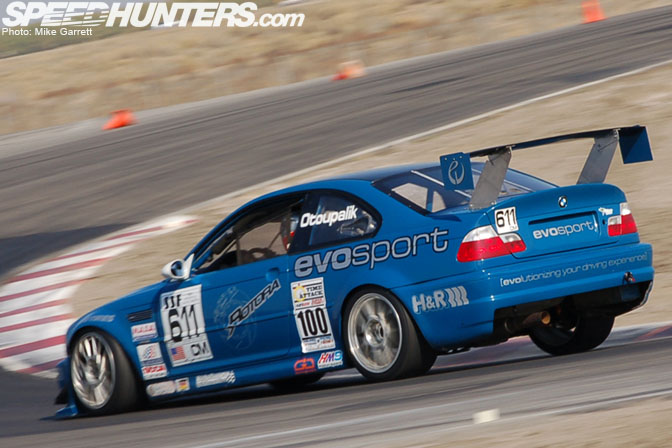 It's not all Japanese cars that compete at Buttonwillow. The Euro-tuning scene also has a large presence with cars like the Evosport E46 M3 which competed in 2006. In 2005 a Japanese-tuned E46 M3 CSL was also shipped to California to compete in the event.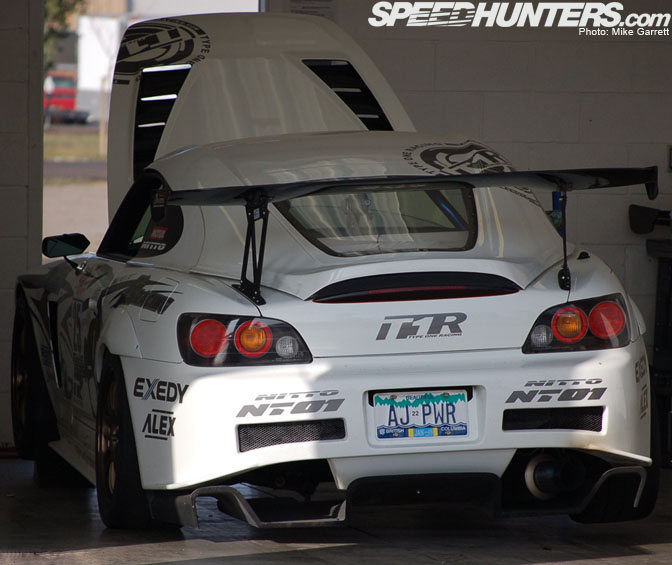 The S2000 has a huge following among hardcore track junkies in North America, and Vancouver's A&J Racing is one of the top players in the game. Here is their Spoon hardtop-equipped S2000 at last year's event. In addition to the S2000, they also have a Honda Fit which is tuned to compete in the compact car time attack class.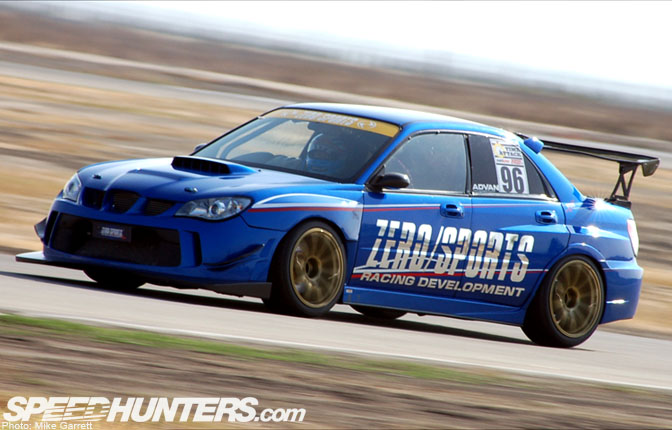 The Zero Sports Impreza was another one of the big Japanese cars that was imported for the event in the past. Like most of the JDM cars, driving duties for this car were handled by none other than Tarzan Yamada. Speaking of Imprezas and Tarzan, this year he is bringing his own GDB Impreza time attack car which he will be piloting in the event. I am pretty pumped to see how that one will at Buttonwillow.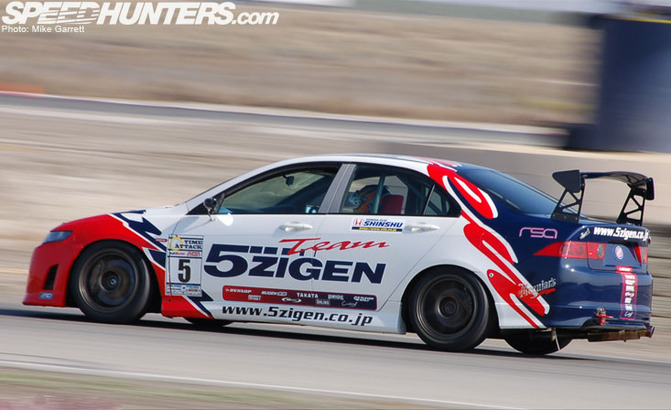 In 2006 5Zigen brought their Japan market Accord Euro R to compete. This NA monster is one of the most heavily tuned Euro R's anywhere in the world. I know this car was for sale a while back, but I'm not sure what became of it…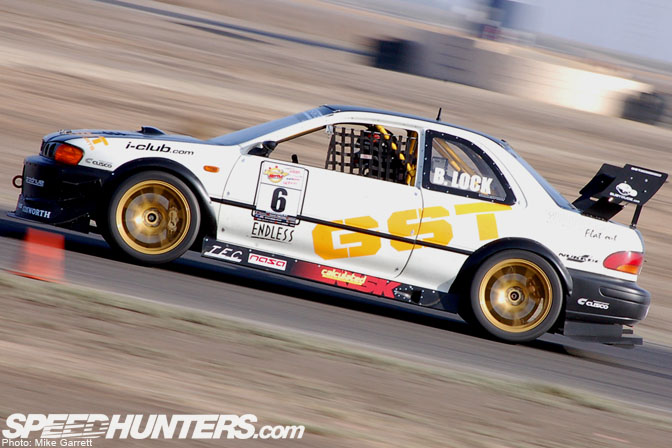 It's not all about the Japanese teams. The US guys have built some pretty awesome cars for this as well. The GST GC8 Impreza is one of the fastest around and I would expect to see big things from this car during this year's Super Lap Battle. I'm thinking this car will be giving the top dog C-West S2000 lots of competition…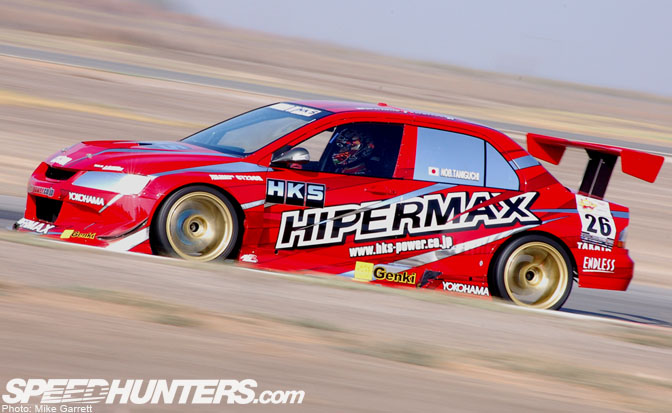 Can't forget about this car. Maybe you have heard of it? HKS brought NOB Taniguchi to last year's event where he piloted their CT230R Evo to a record shattering 1:43.52 lap time. Before that, the record was in the 1:48 range! I'm not quite sure if anyone will be able to come close to beating that time this year, but whatever happens I'm sure it will be an awesome event just as it's been for the past few years.
Look for full coverage here on Speedhunters in the coming days.
-Mike Garrett