In our latest I Am The Speedhunter submission, Sweden-based rally fan Martin Hansson checks out the first event of the 2017 WRC.
The 85th running of Rallye Monte-Carlo signalled the beginning of a new era for the World Rally Championship. The competing WRC cars are up in power (now 380hp max), have more aerodynamic devices and an active centre differential, weigh 30kg less than before, and are built safer with larger side protection in the doors.
Before the rally began, things were looking interesting: Citroën was back with full factory backing; the four-time world champion, Sébastien Ogier, had a new team and a new car; Toyota was about to make its WRC return after a 17-year absence; and the weather forecast pointed towards a proper Rallye Monte-Carlo with conditions set to change around every corner.
Having this event as the season opener is how it should be, but it's always a real challenge for the drivers and their teams. And especially so this year with the new cars, which in test videos seemed to be more of a handful to drive compared to the old ones.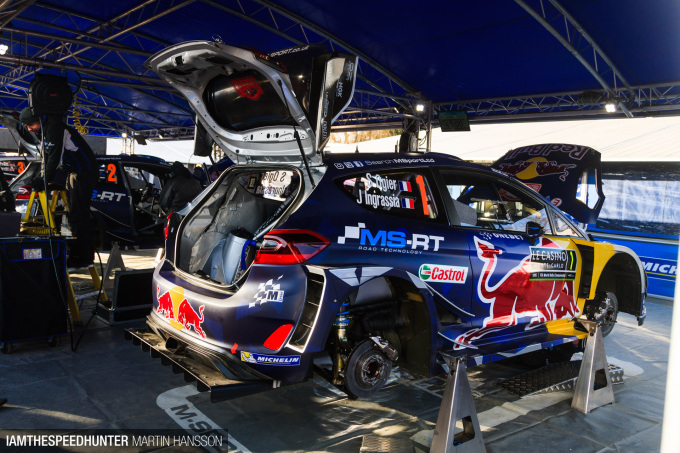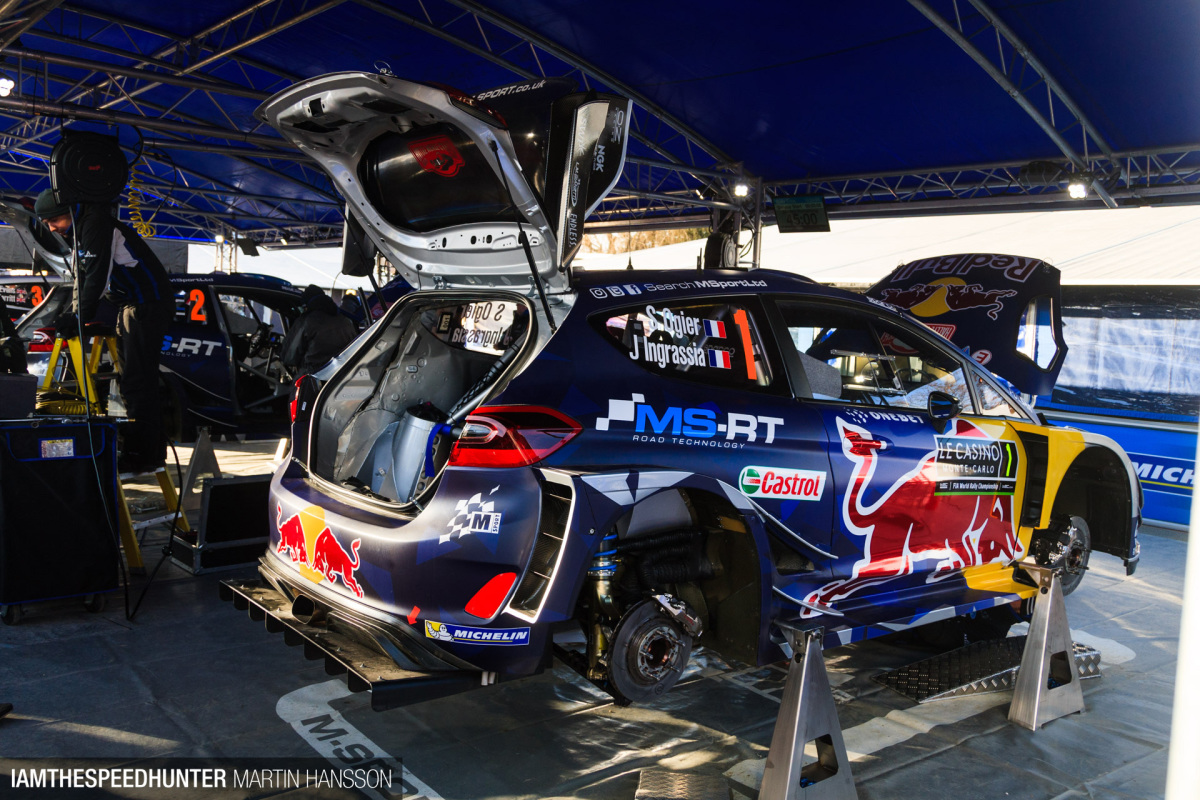 The new generation WRC cars allow more aerodynamic freedom which equates to a larger splitter at the front, wider arches, a rear diffuser, and a rear wing that can easily double up as a coffee table if you're tall enough.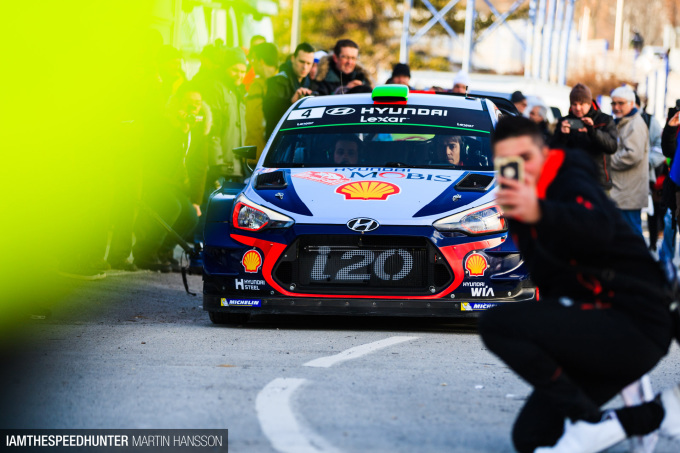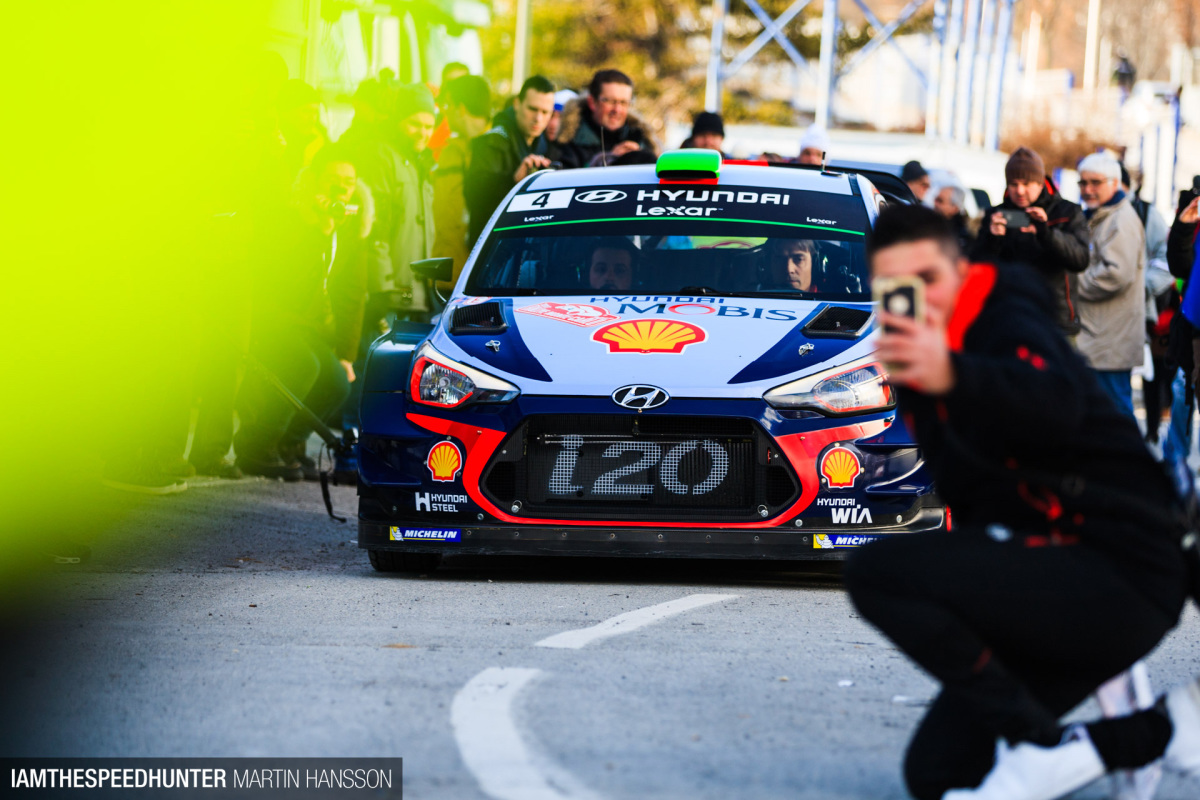 I was excited to see the new WRC cars but not as excited as this guy who managed to snap a selfie with Hayden Paddon's Hyundai i20 WRC when the team took it out for a systems check on the road.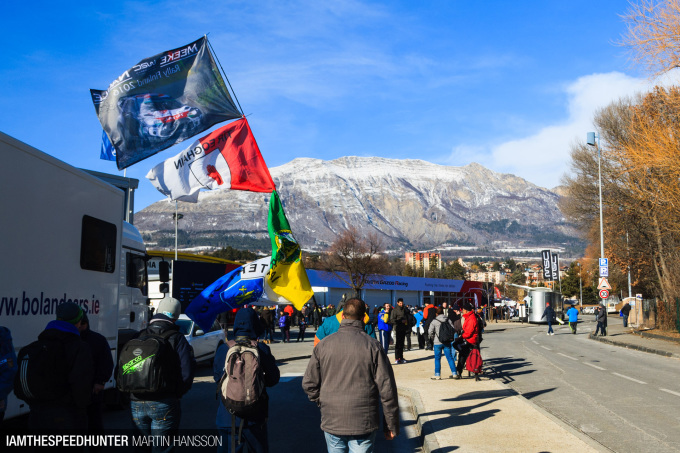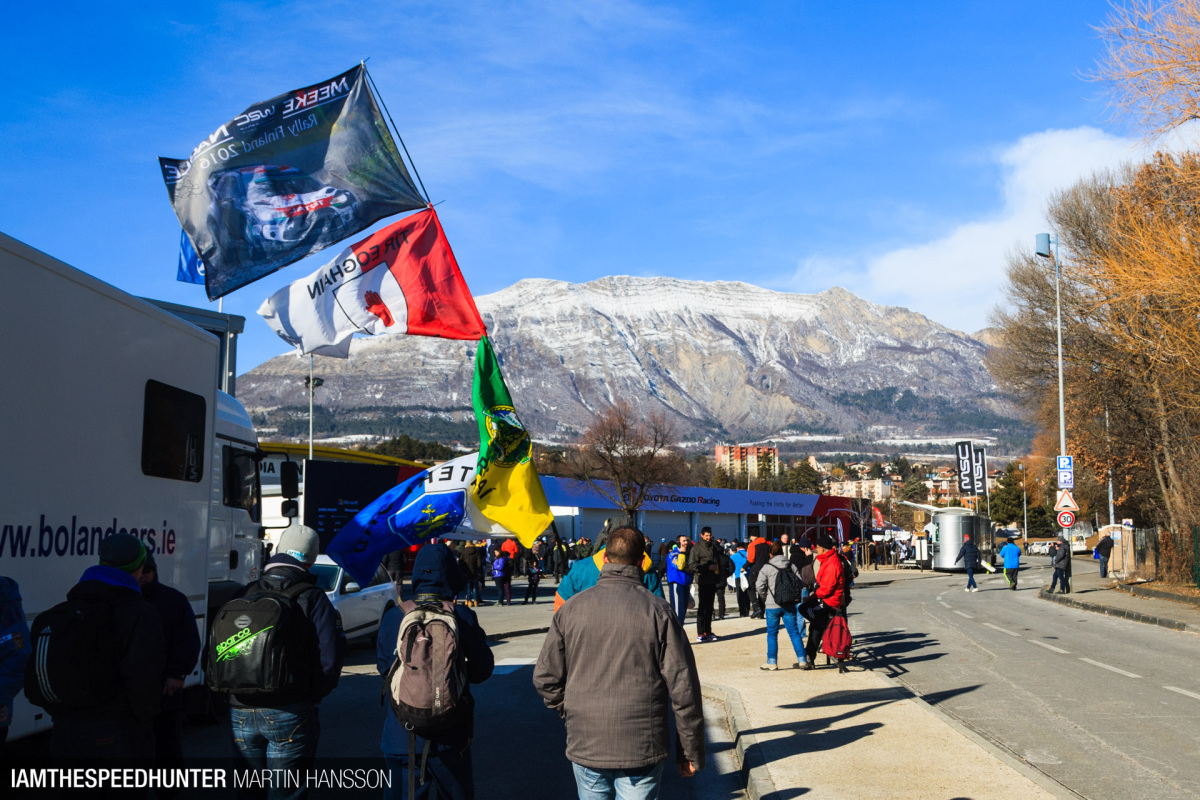 I find it so nice to see how far people are willing to travel for a rally. This group was from Ireland, and fans came from Finland, Japan and even Australia to watch the event in person.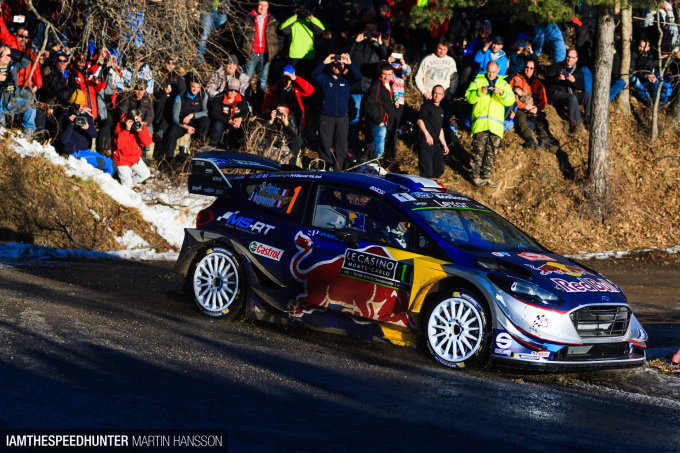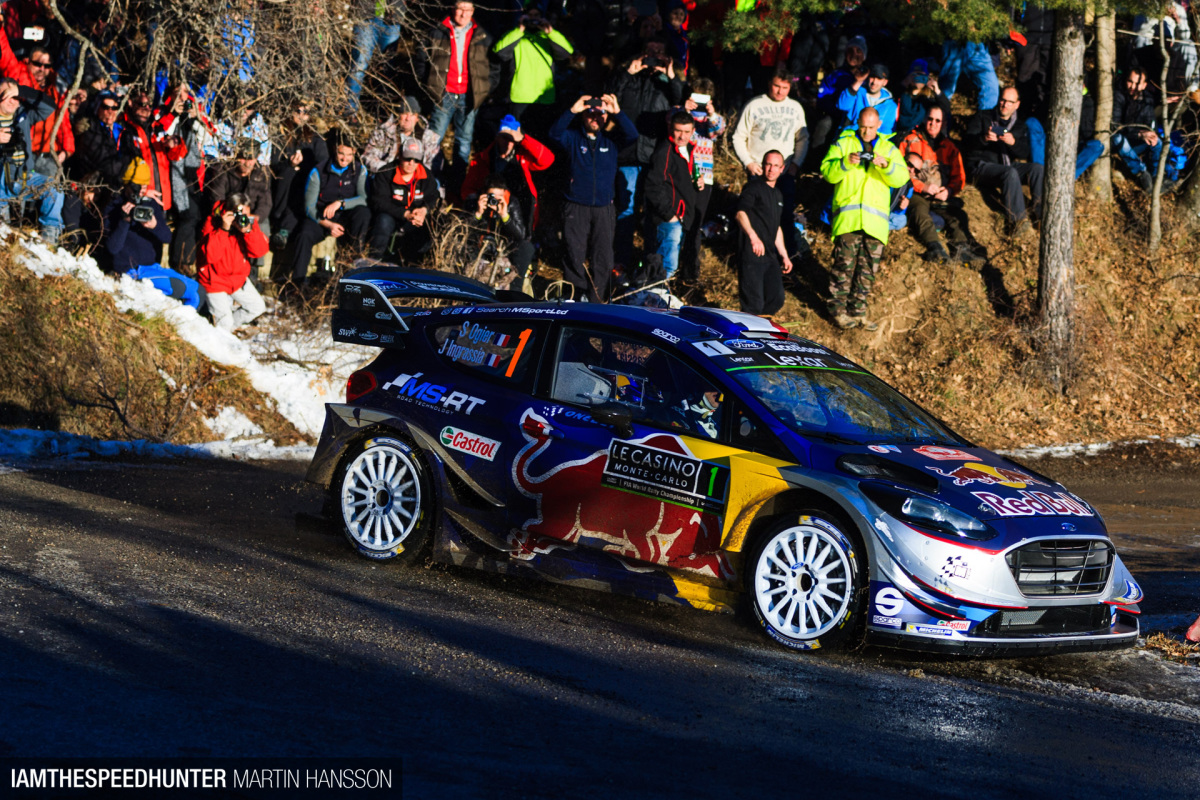 Ogier out on the shakedown stage – how aggressive does this new car look?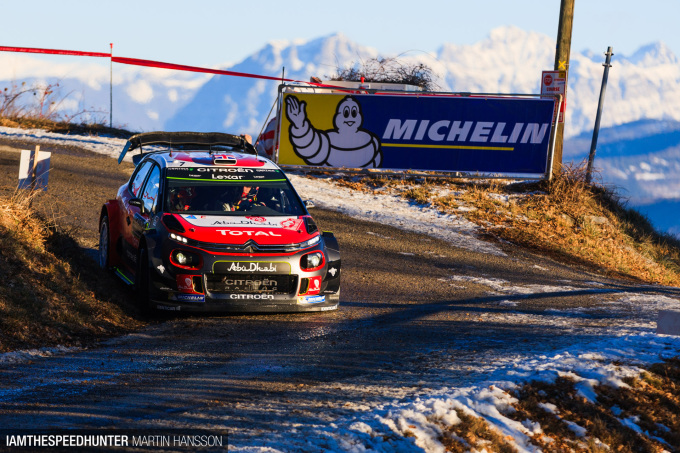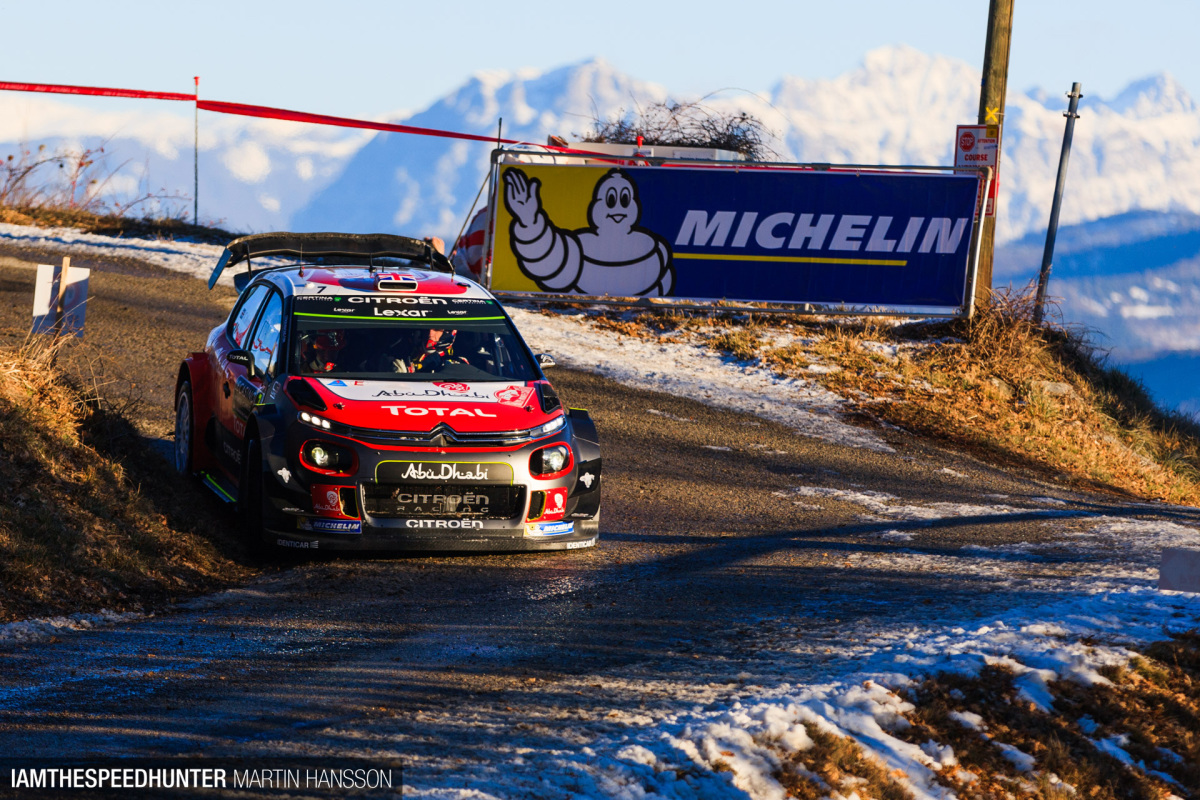 Kris Meeke is someone who many people (me included) thought would do very well in Monte-Carlo, but he crashed out on Special Stage 4. He did restart on the Saturday, but his car ended up being crashed into on the road section en route to Monaco, and that's where his rally finished.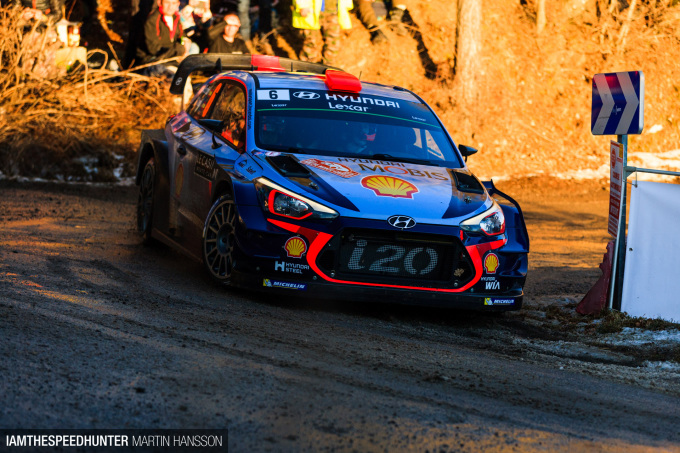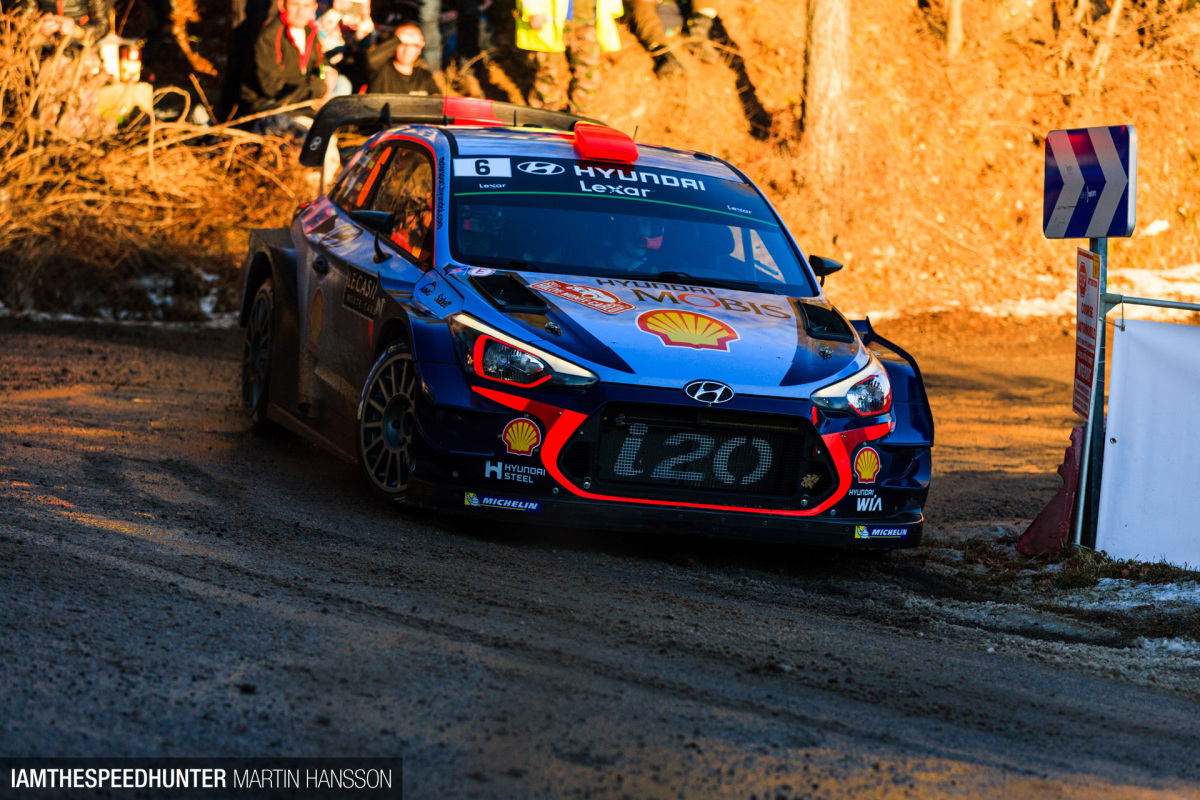 Dani Sordo is the perfect second driver a team could have; he rarely makes mistakes and more often than not will bring his car across the finish line in one piece.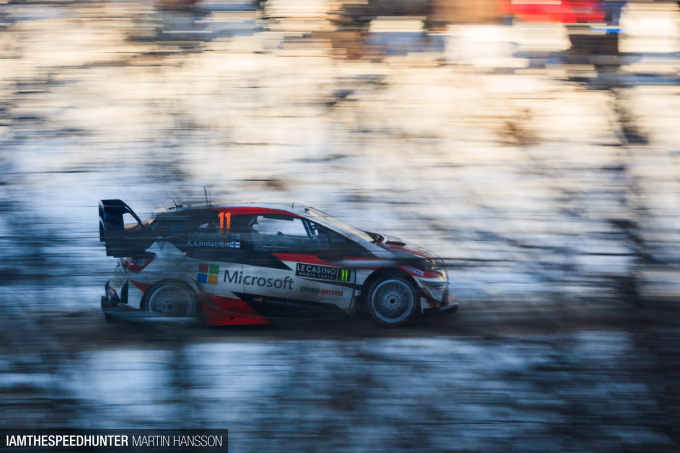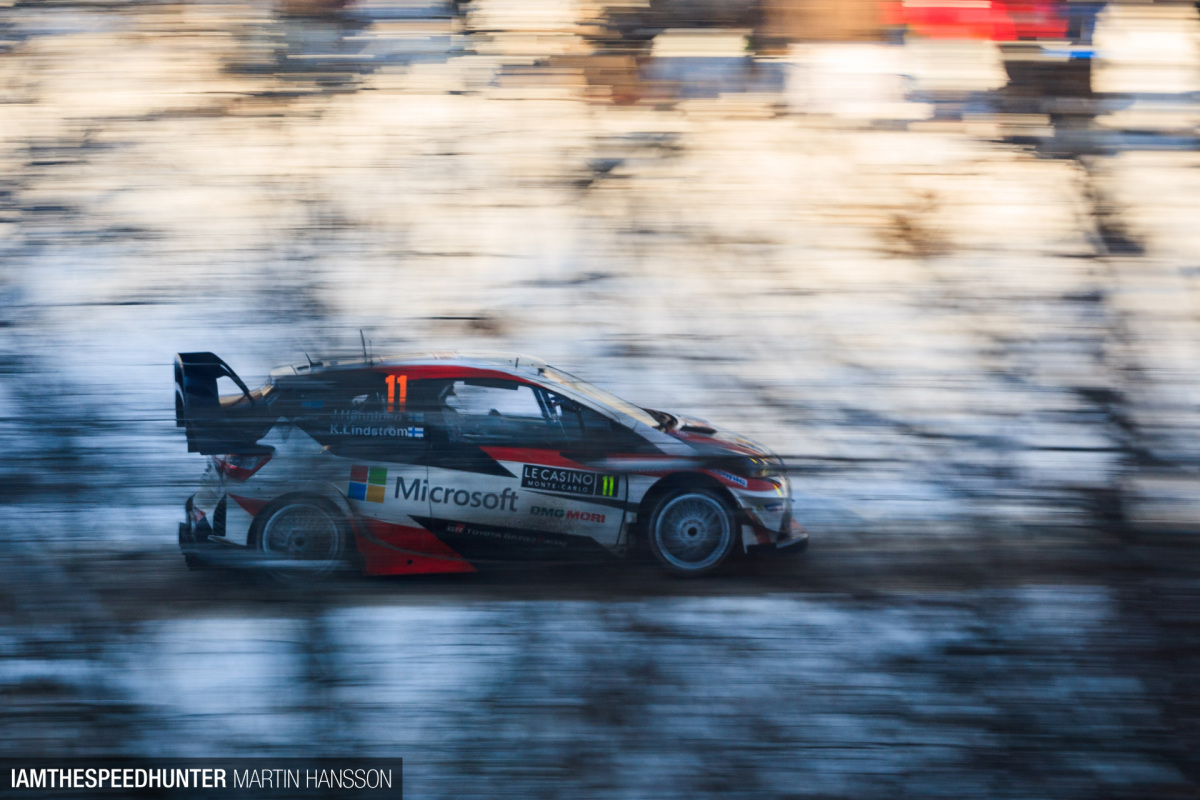 At this moment everybody was one their toes – we had all heard a very aggressive noise approaching at incredible pace. There was only one manufacturer which hadn't been out earlier and it was Toyota, and boy was this little Yaris WRC moving! In my opinion, it's by far the most interesting car in the 2017 WRC, because unlike the other manufacturers, Toyota hasn't had information from previous years to use, yet it still managed to finish second outright on debut with Jari-Matti Latvala at the wheel.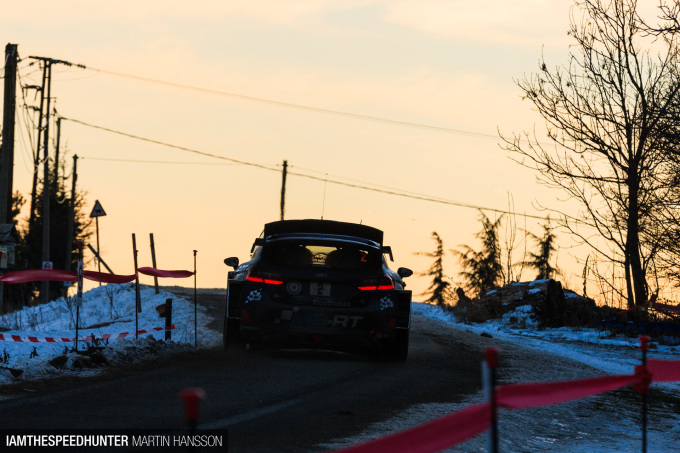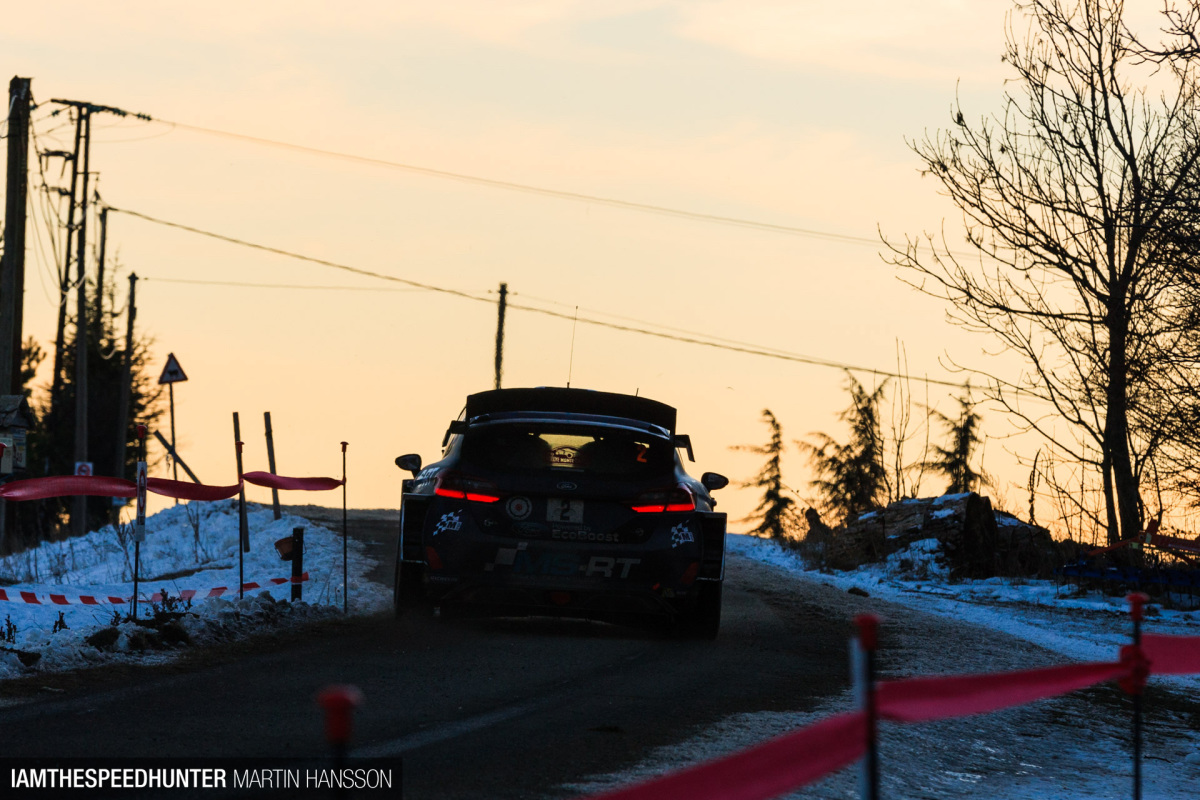 Ott Tänak, who had factory backing in 2015 but then drove for D-Mack in 2016, is now back at M-Sport again. It didn't come as a surprise for anybody really, but what did was the fact that he managed to finish third overall with only two working cylinders. I can assure you that it sounded like the most furious lawnmower you could ever imagine.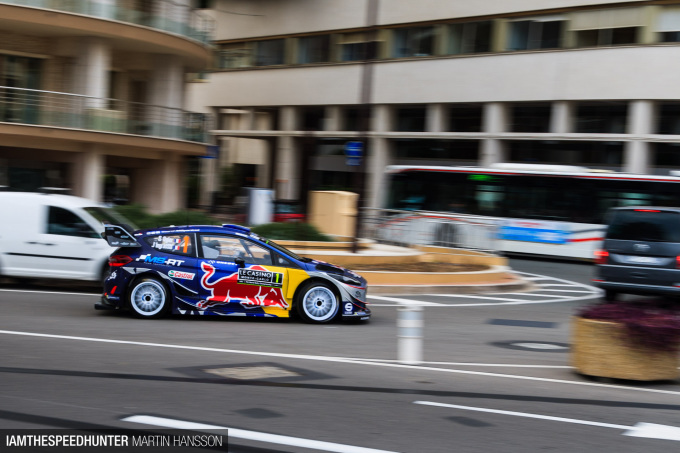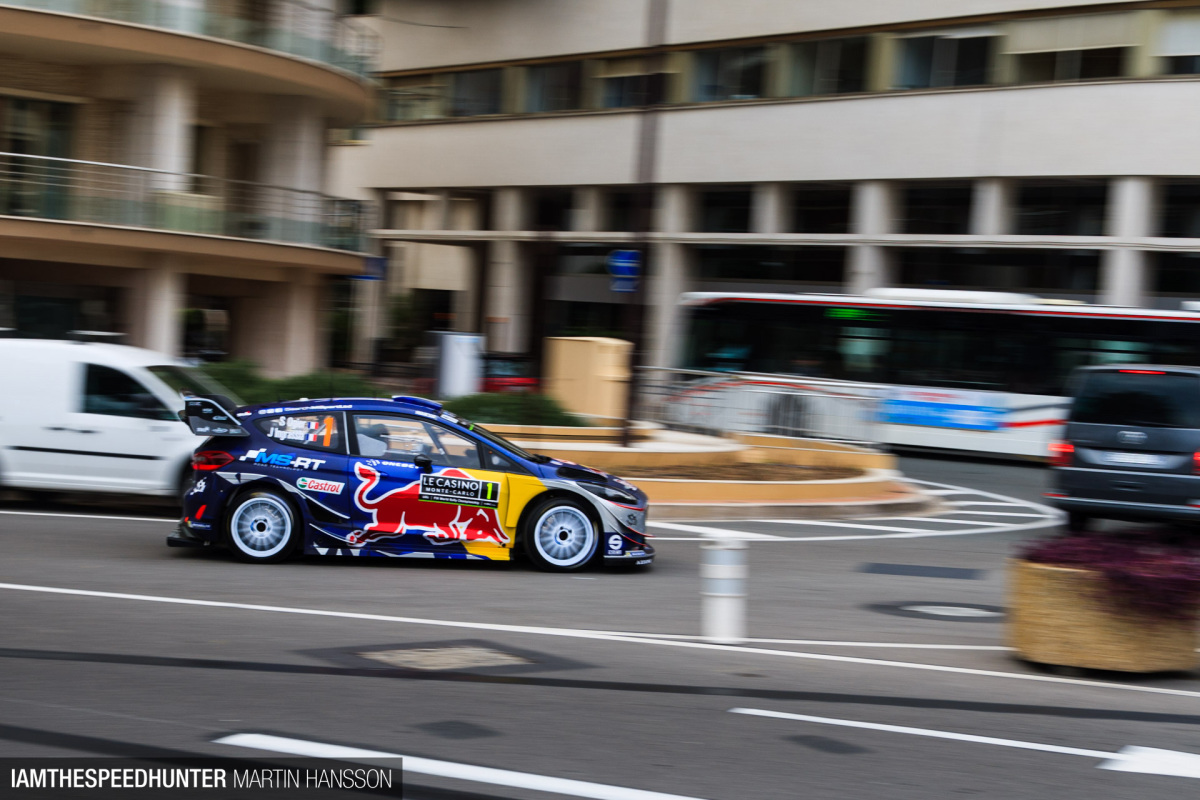 Seeing a WRC car is always a special sight; seeing one among normal production cars is something else.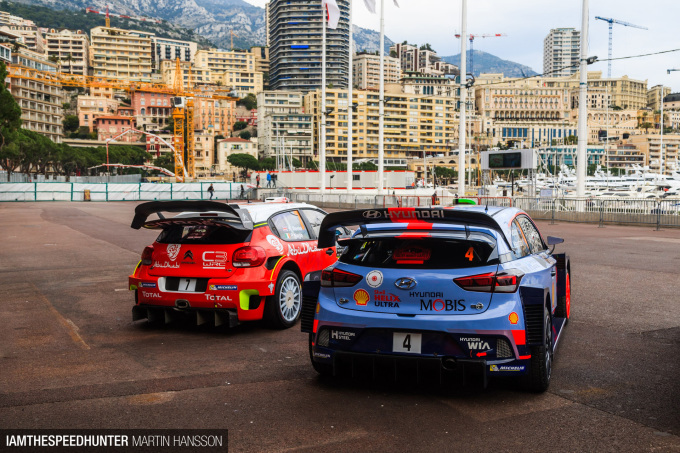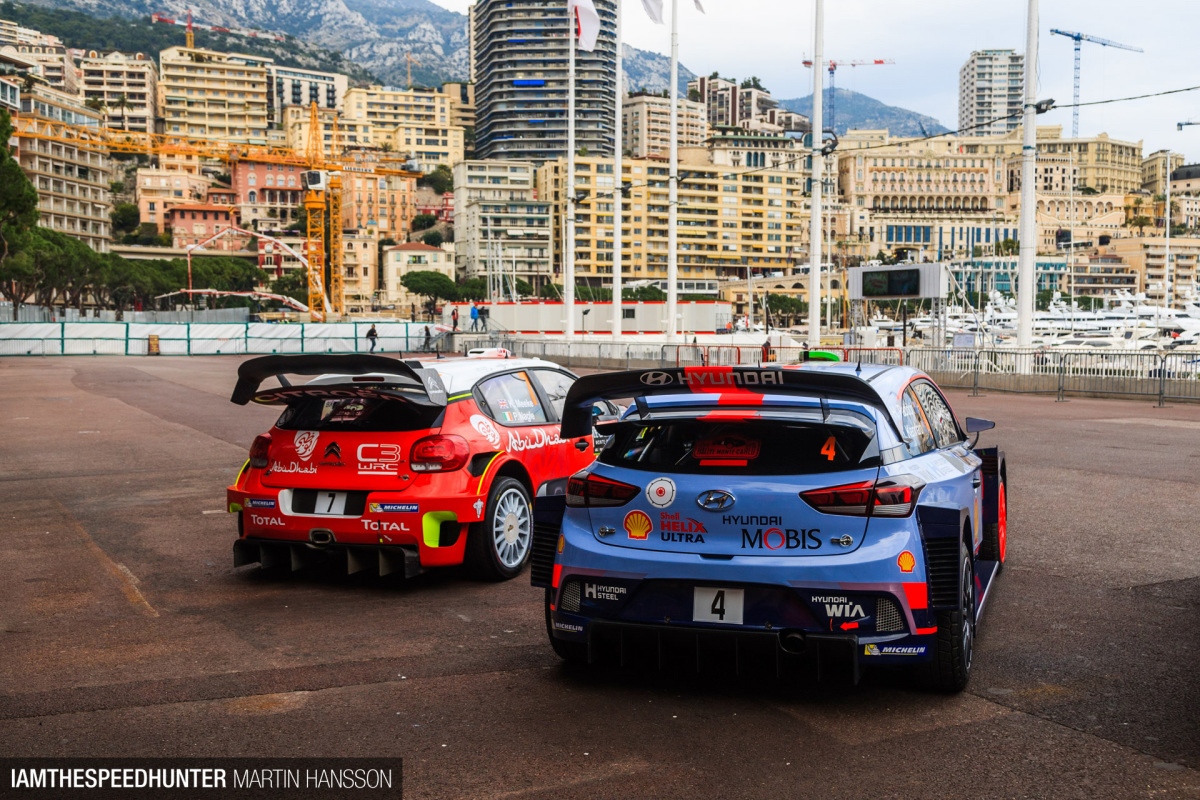 I think this shows how wide the cars have become since doors have been made wider to fit the new side-impact protection.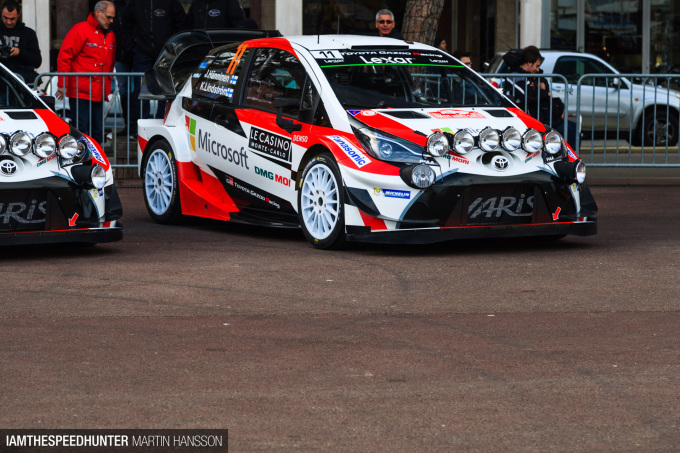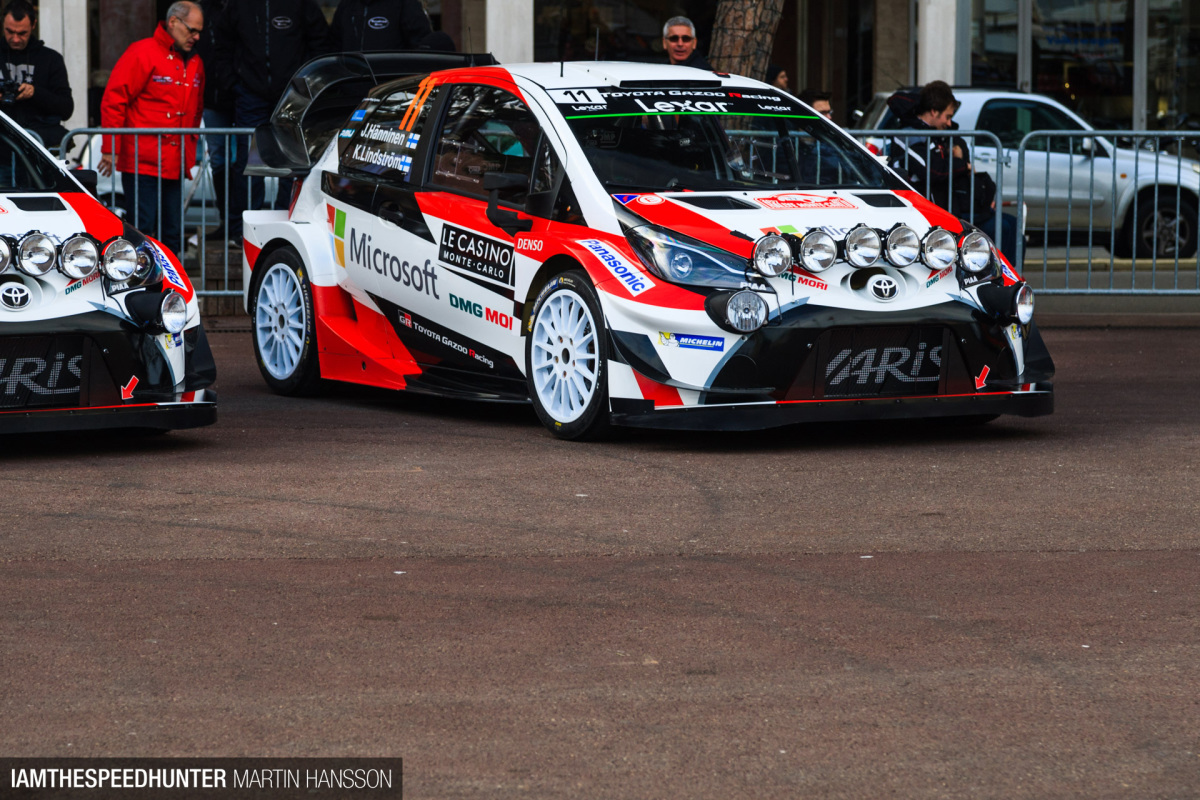 One thing I found interesting was that only 25 percent of manufacturers were running LED headlights instead of more conventional bulbs. I can't say which is brighter because both the solutions made me see pretty much nothing when the cars were coming straight towards me…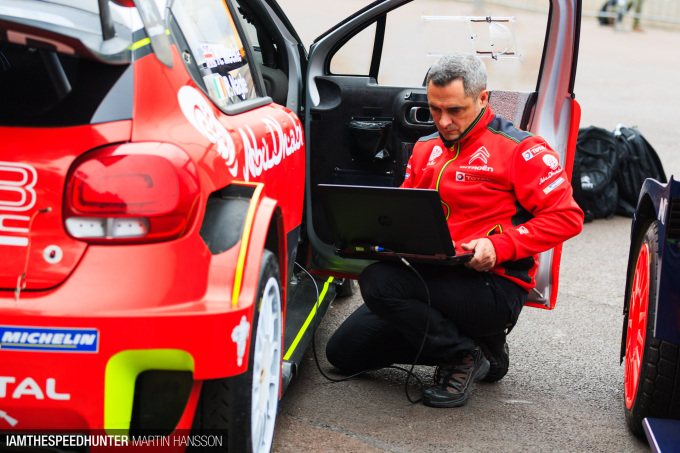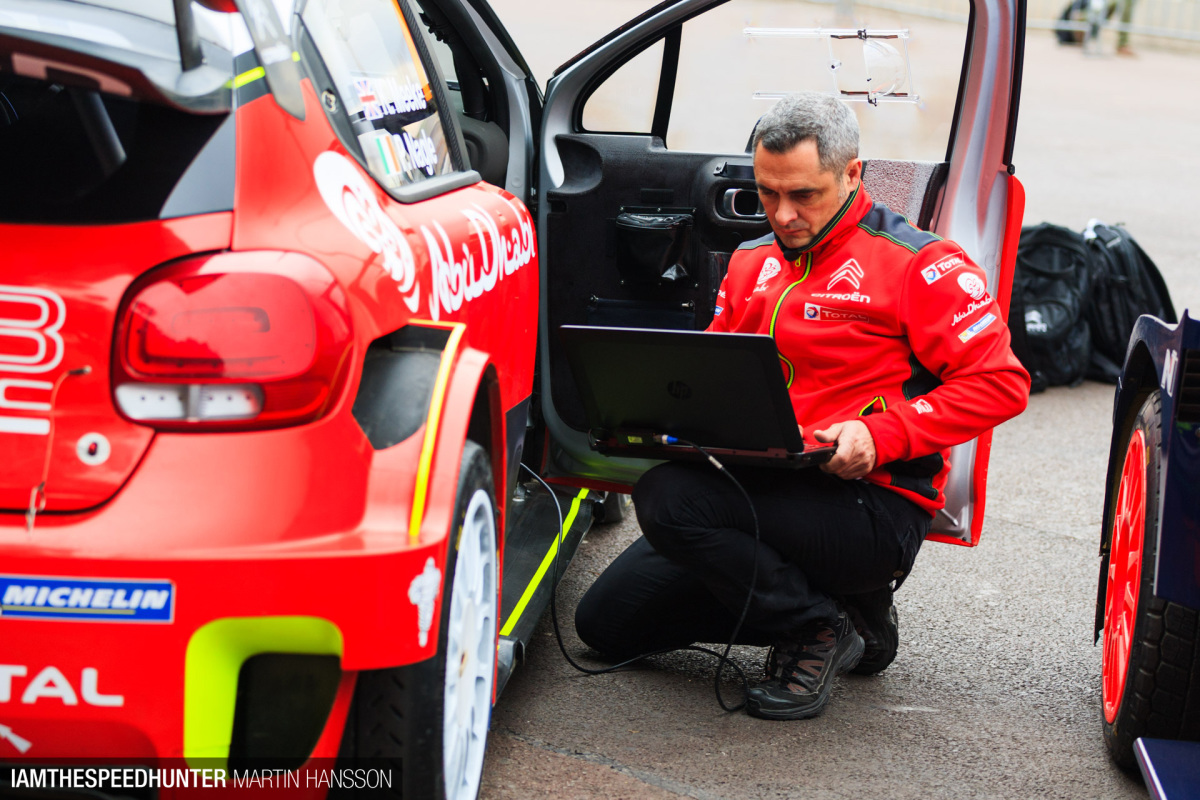 By the look on this Citroën race engineer's face something hasn't gone entirely to plan here, or maybe he's fixing something which is a bit wonky.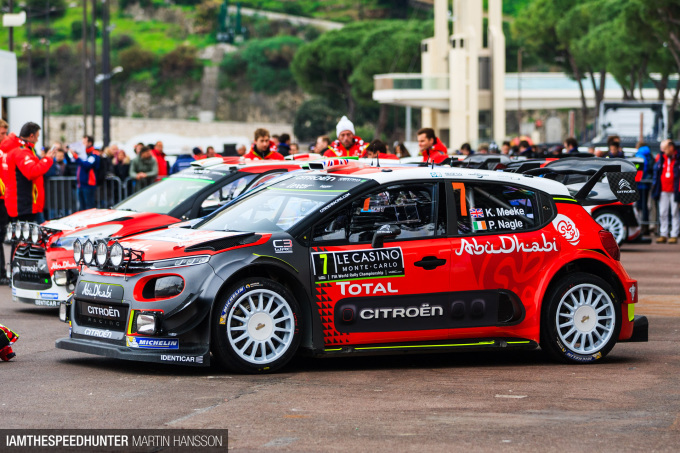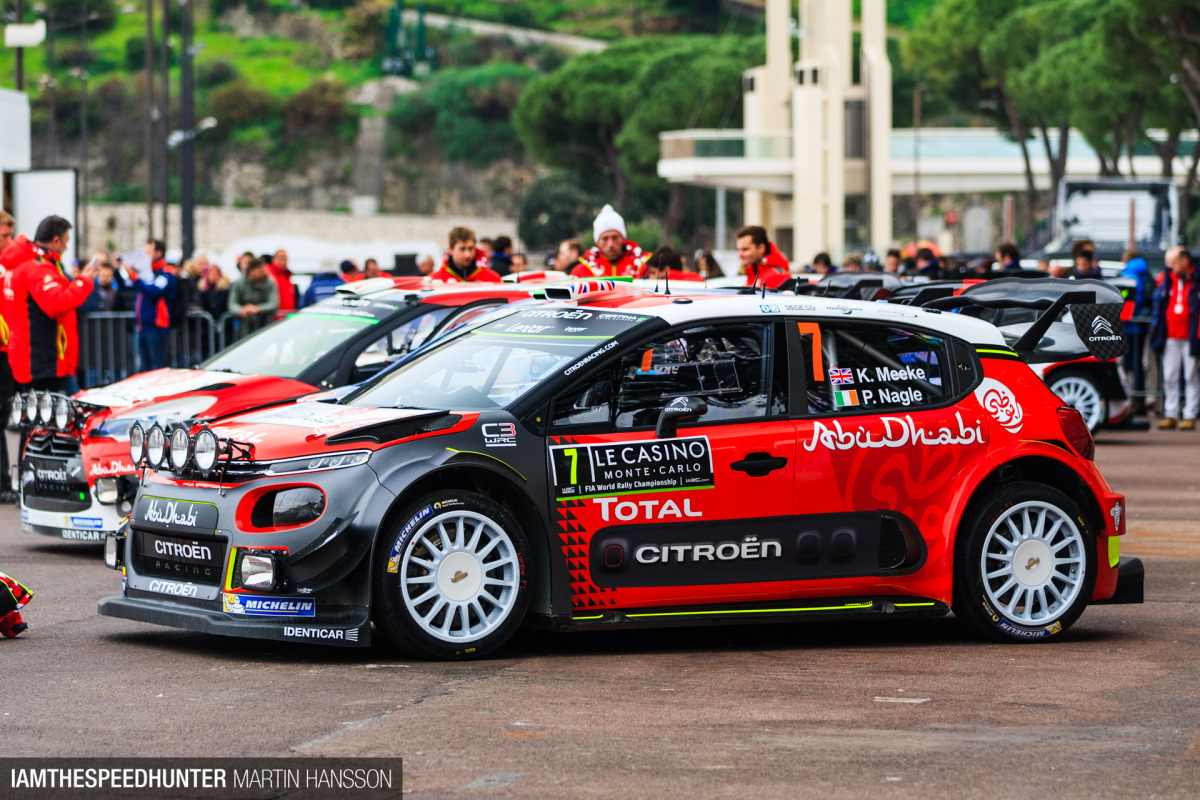 I feel that the Citroën C3 has the most modest design of all the new WRC cars.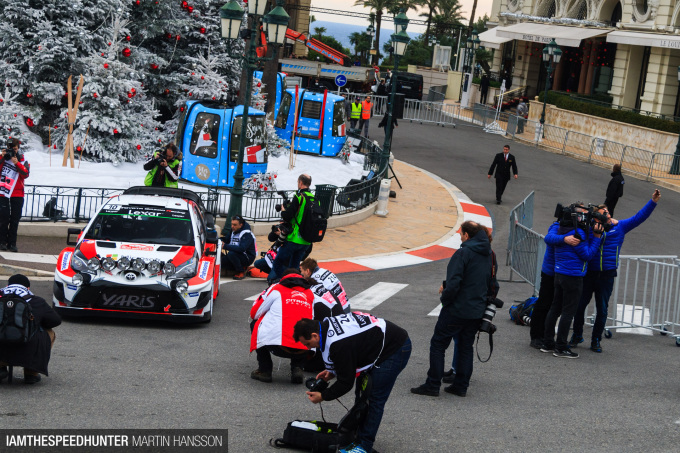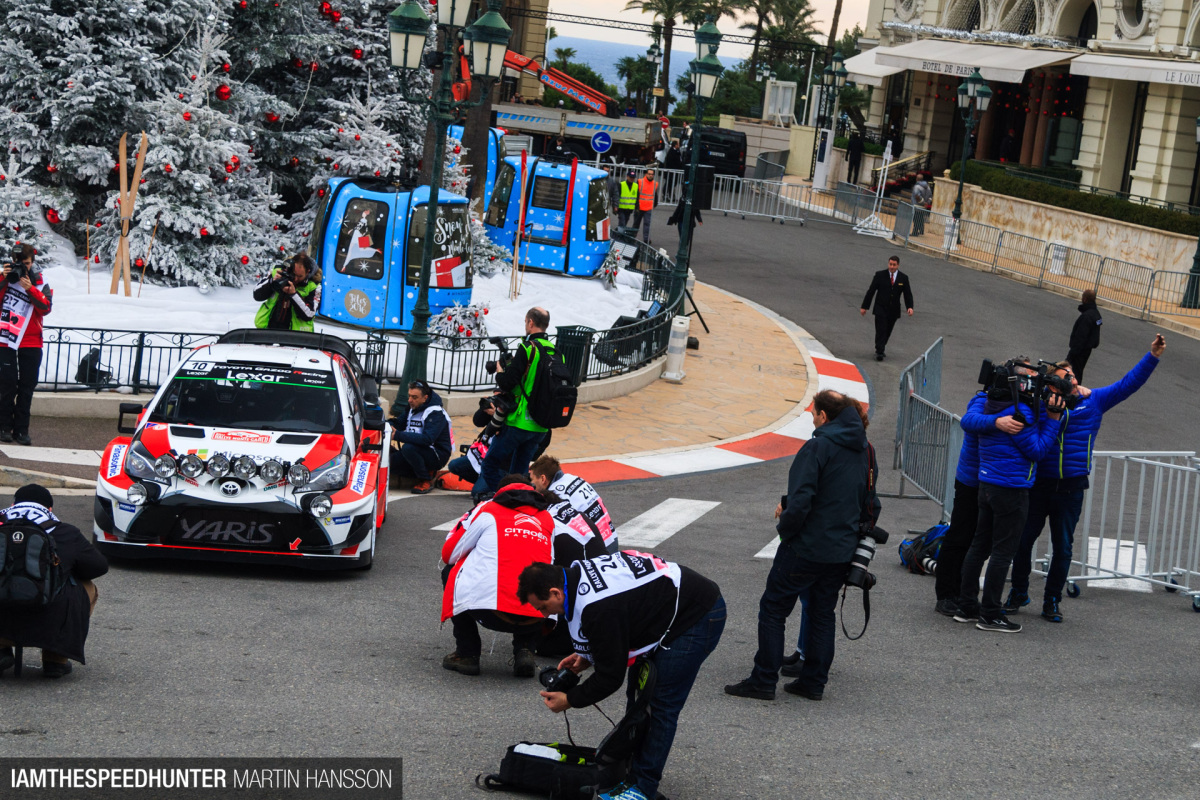 Swedish television made its way down to the Riveria, but decided to pause for a bit and take a selfie with the Yaris. I can't say they did anything bad, because they provided me with a scene to take a picture of.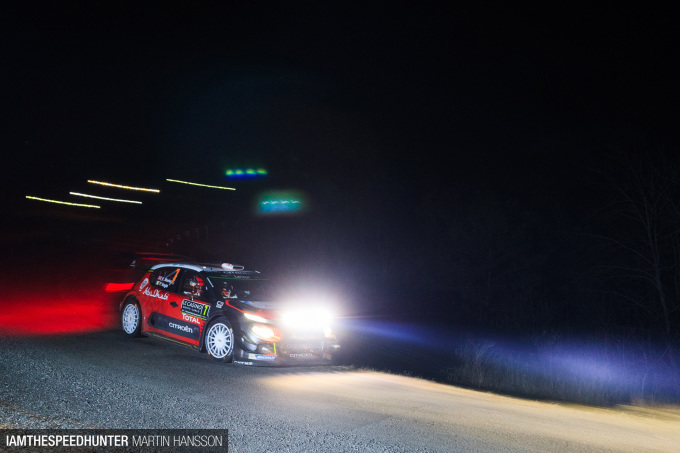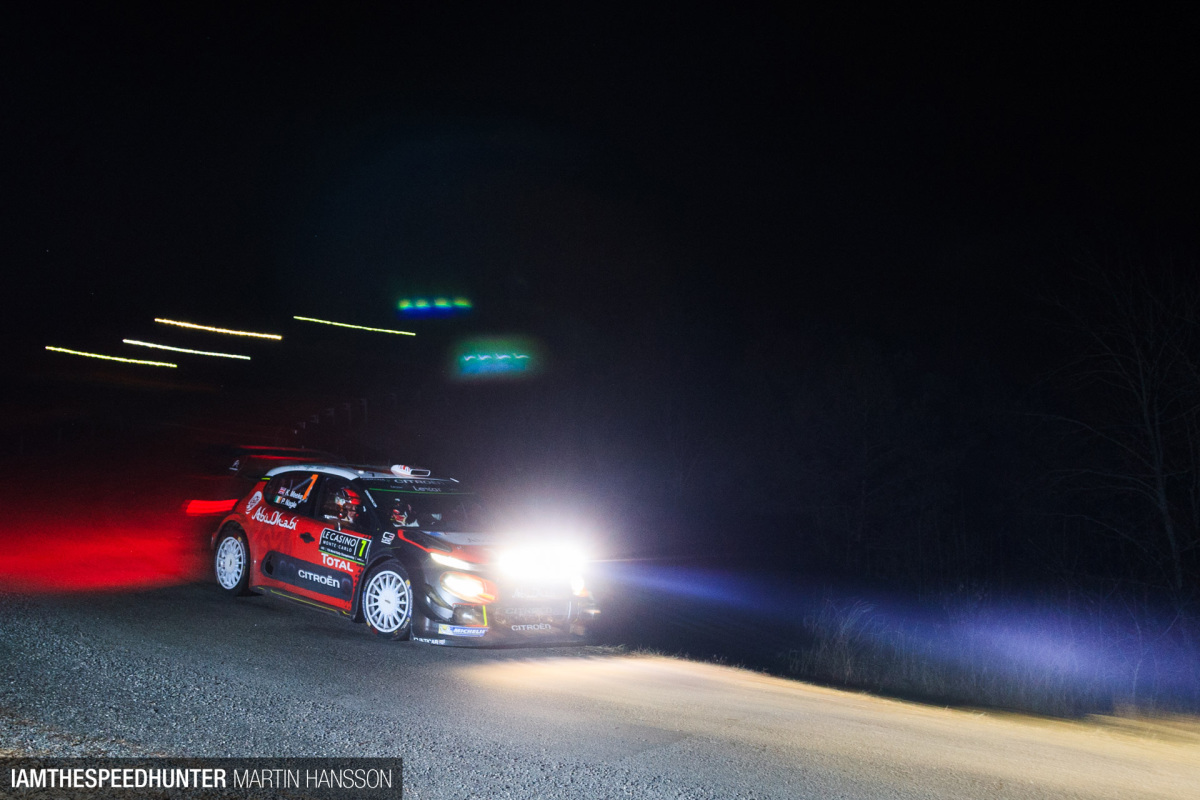 When we were done down in Monaco we made our way up towards Gap where there were two special stages to be driven on Thursday evening. Tragedy struck in the first instance when a spectator lost their life resulting in the abandonment of that stage, but we were at the second which continued on as scheduled.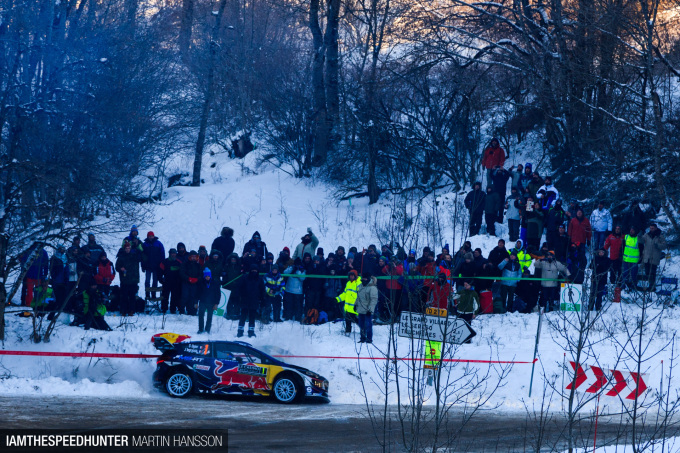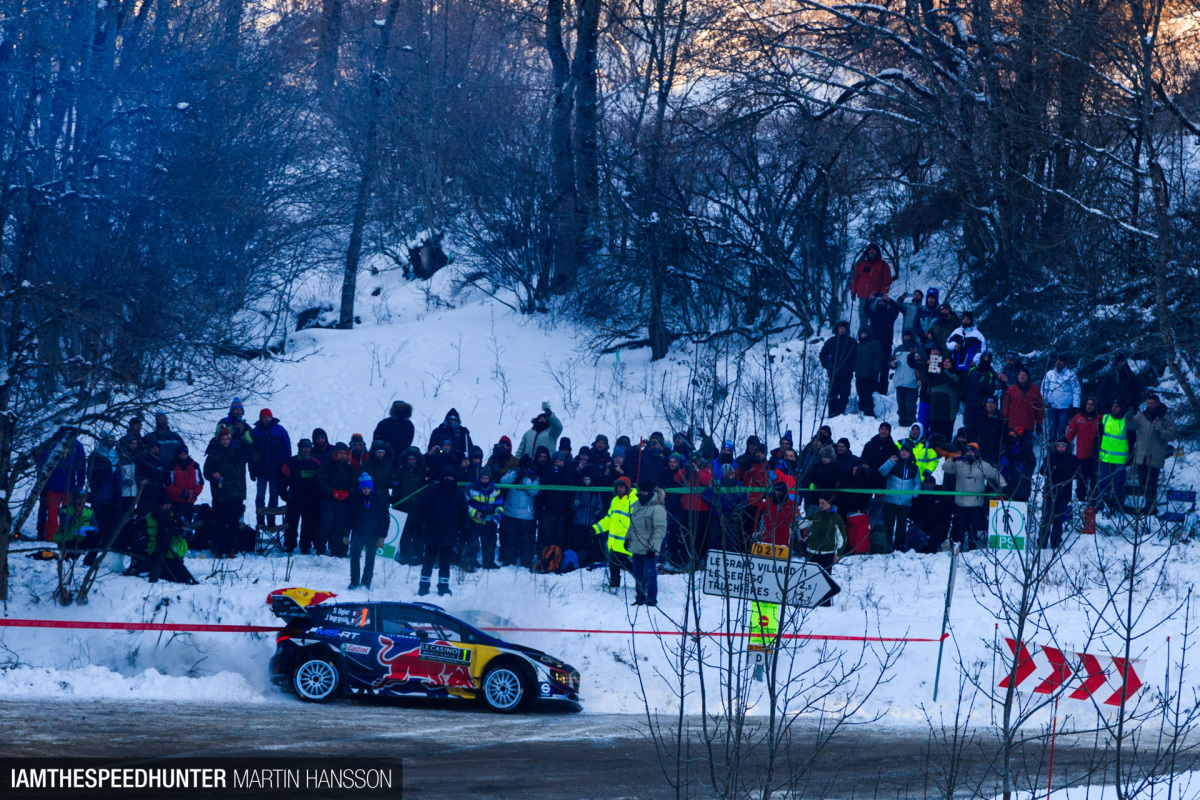 There is no need to rub your eyes, you are indeed seeing a four-time world champion badly parked in a ditch.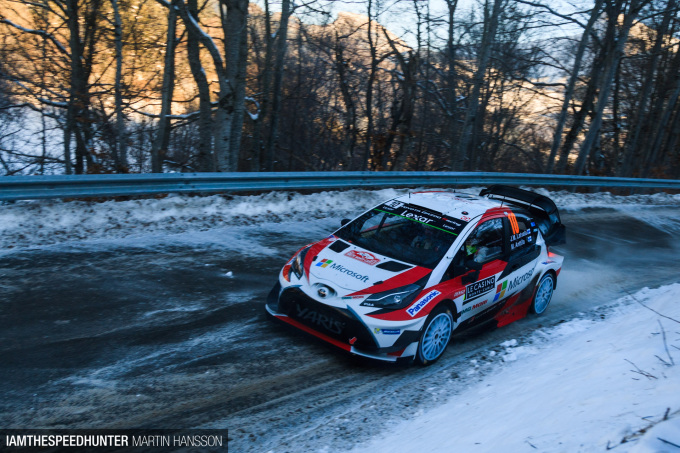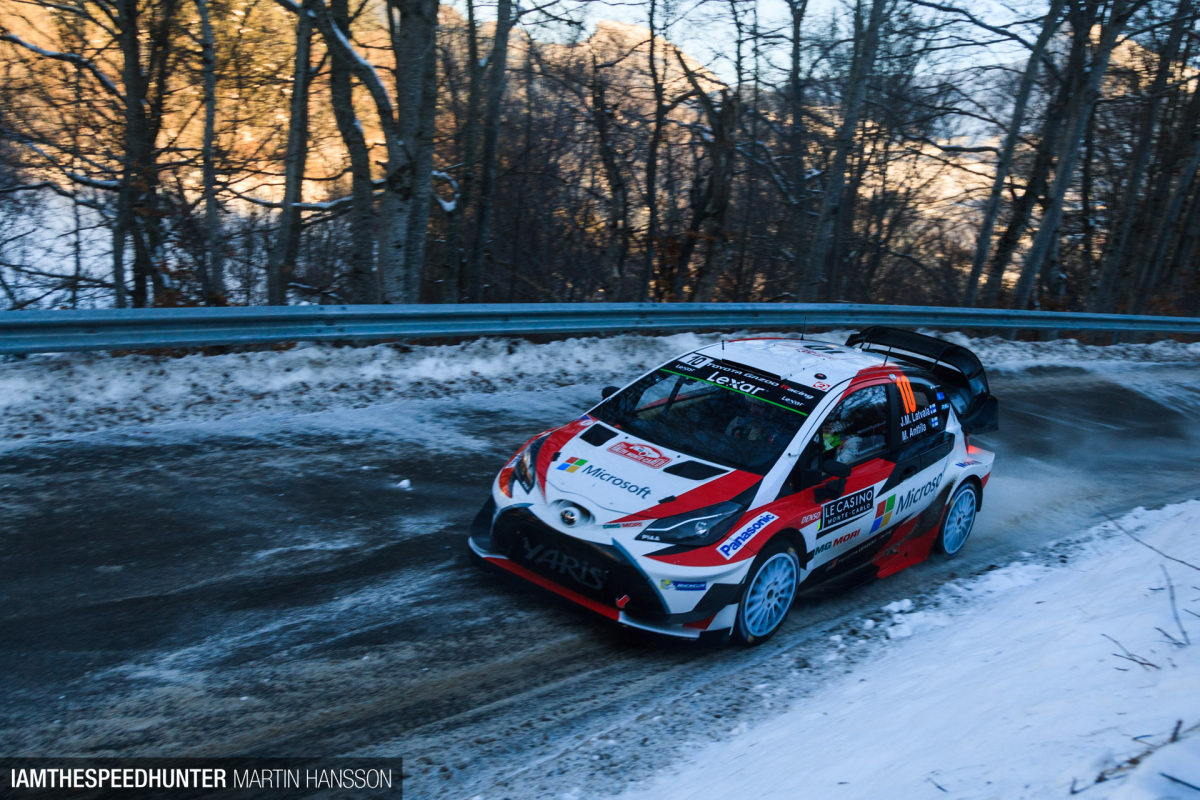 Without many studs in the tyres it must be quite a challenge to deal with all this ice and snow.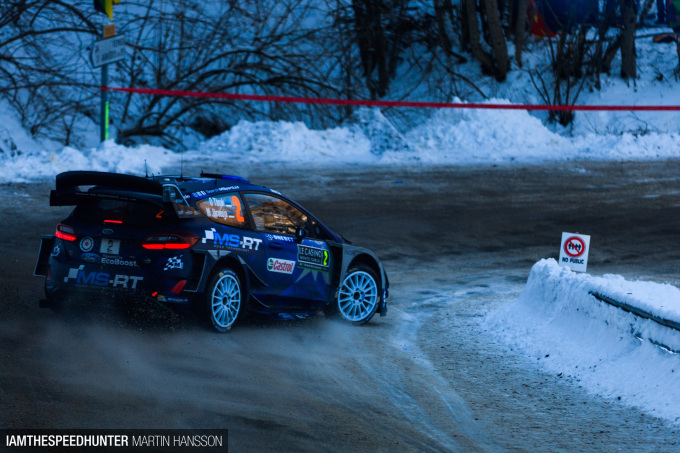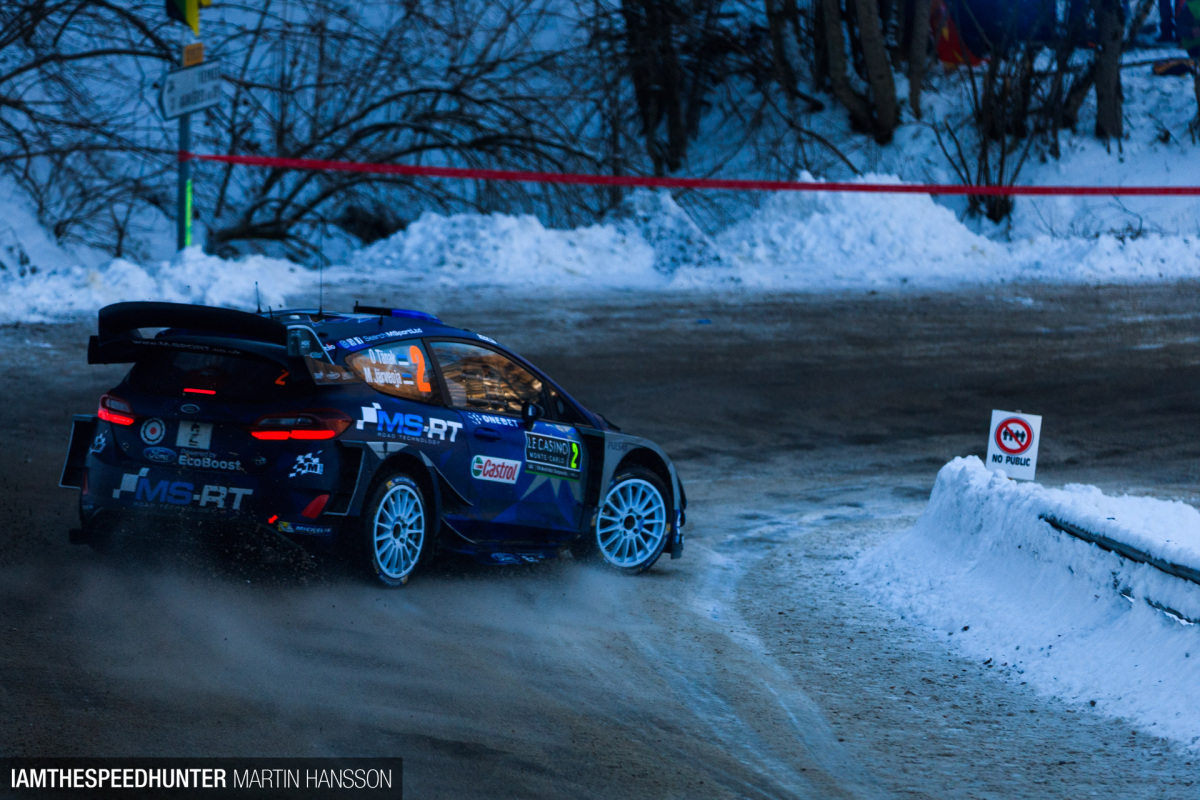 Here's Ott Tänak coming into the same corner wHere his team-mate lost 40-odd seconds. Elfyn Evans later made it three-from-three M-Sport cars having trouble here.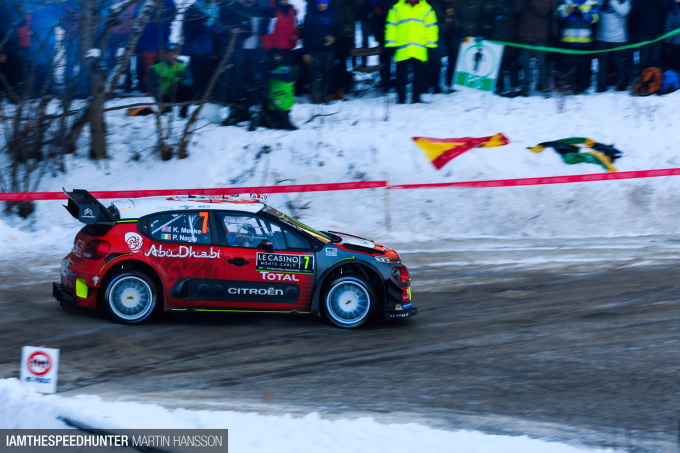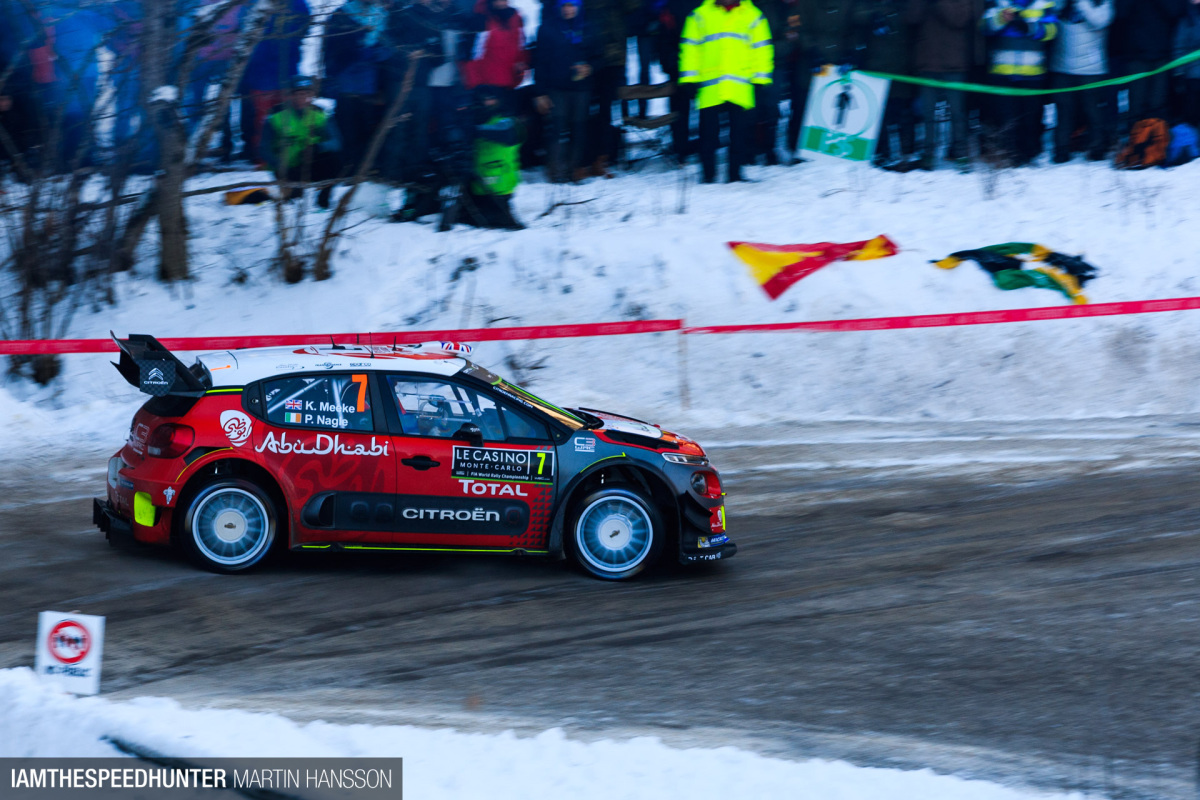 As I mentioned just before, the Citroën C3 looks tame compared to its competitors, especially when you see it in profile.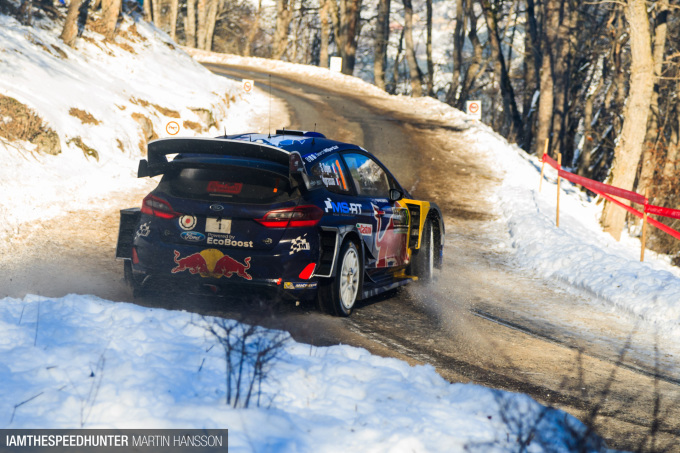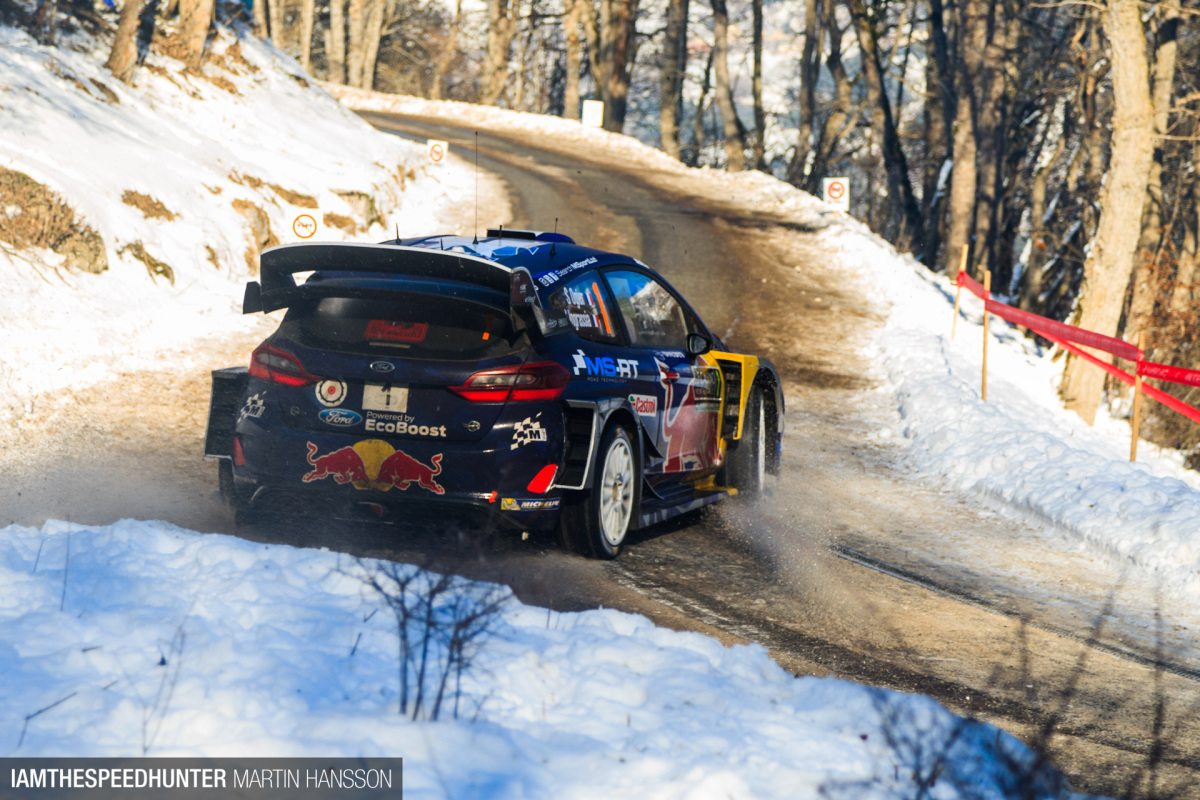 Ogier on the same corner as his previous ditch run during the second pass through the stage. This time he was very cautious.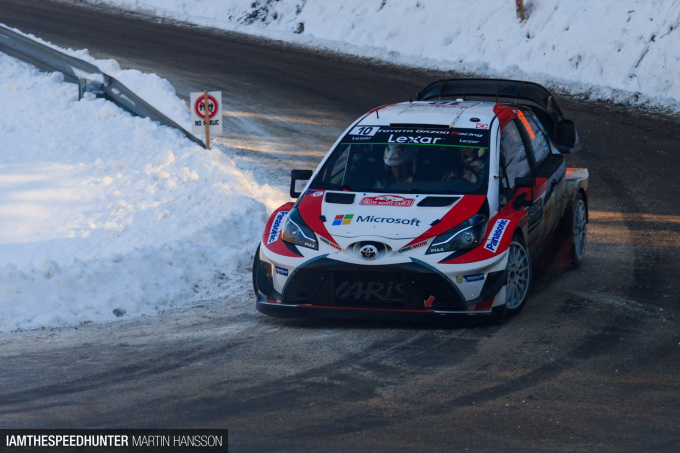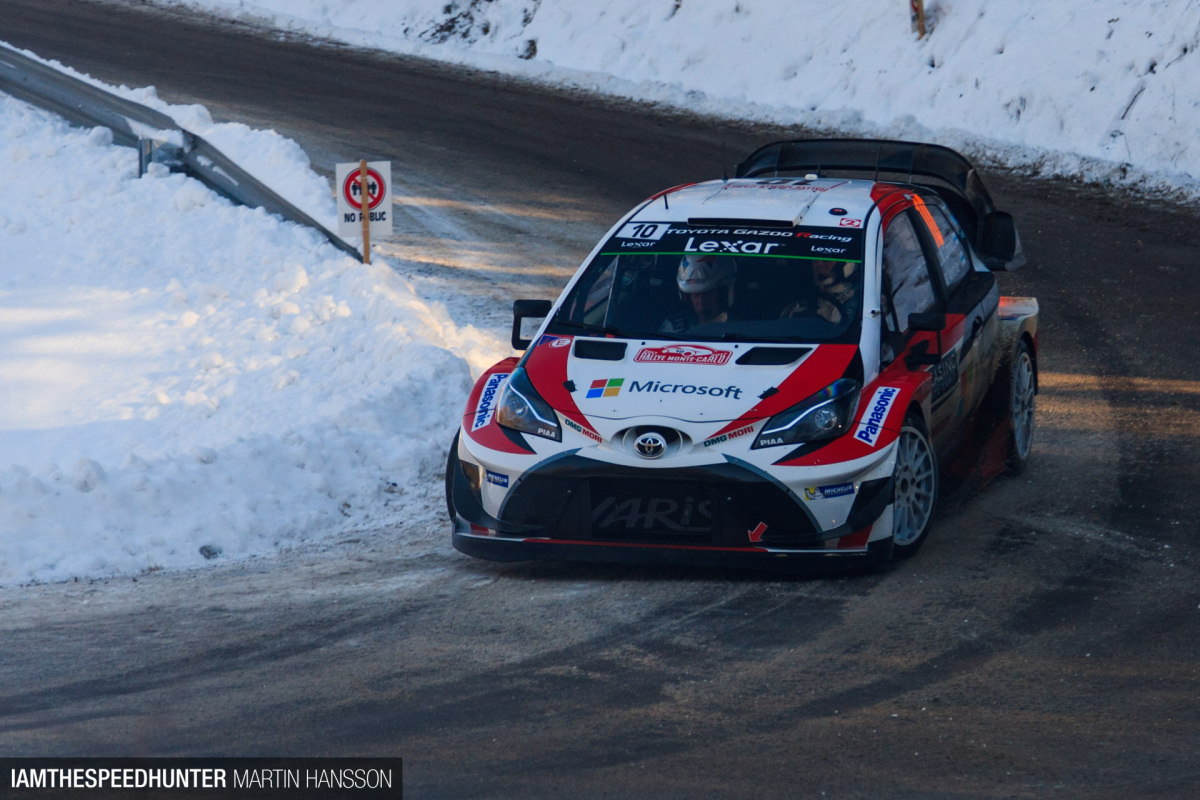 Jari-Matti Latvala was focused on the ditch that had caused problems in the morning, but by taking things carefully he got through without any problem.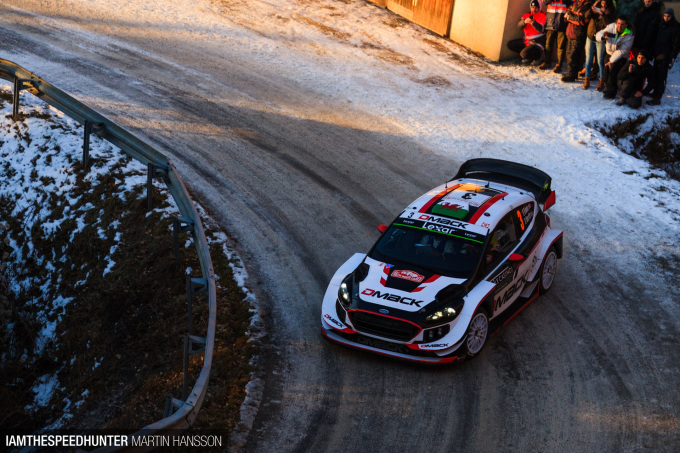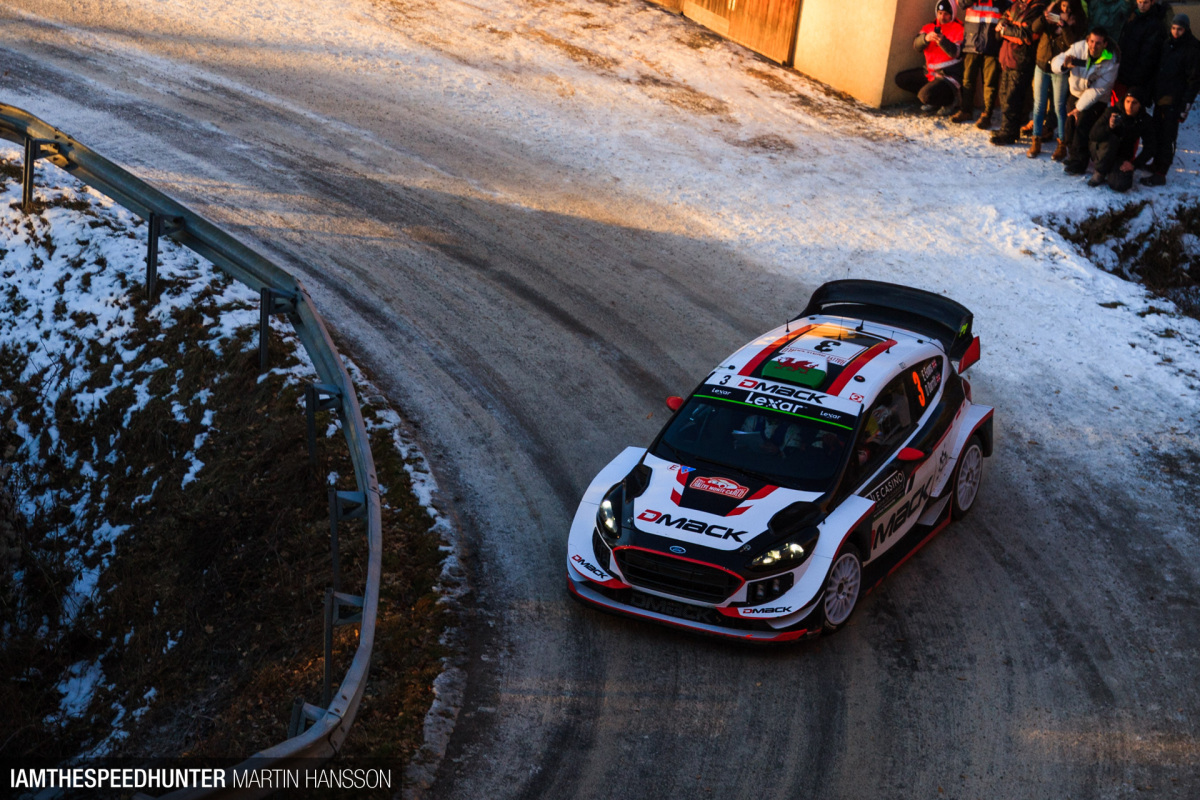 Saturday morning and a passage over a bridge made for some interesting conditions. Since the sun doesn't reach down there until closer to midday, the road was covered in ice and snow, but 100m further up the stage was completely dry and grippy. Trying to figure out which of the four different tyre options to use must be a really tough challenge.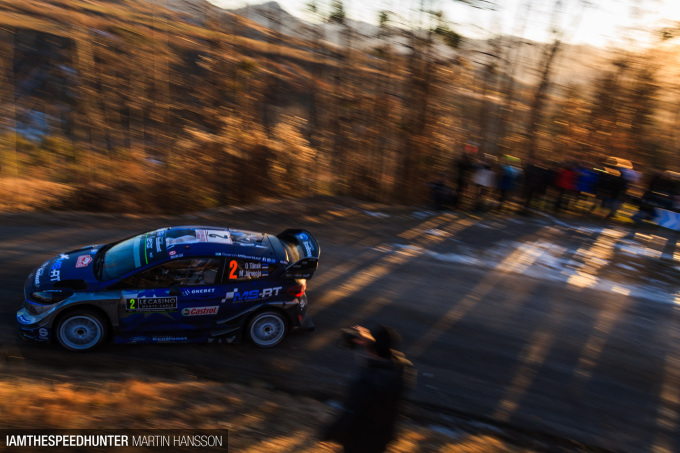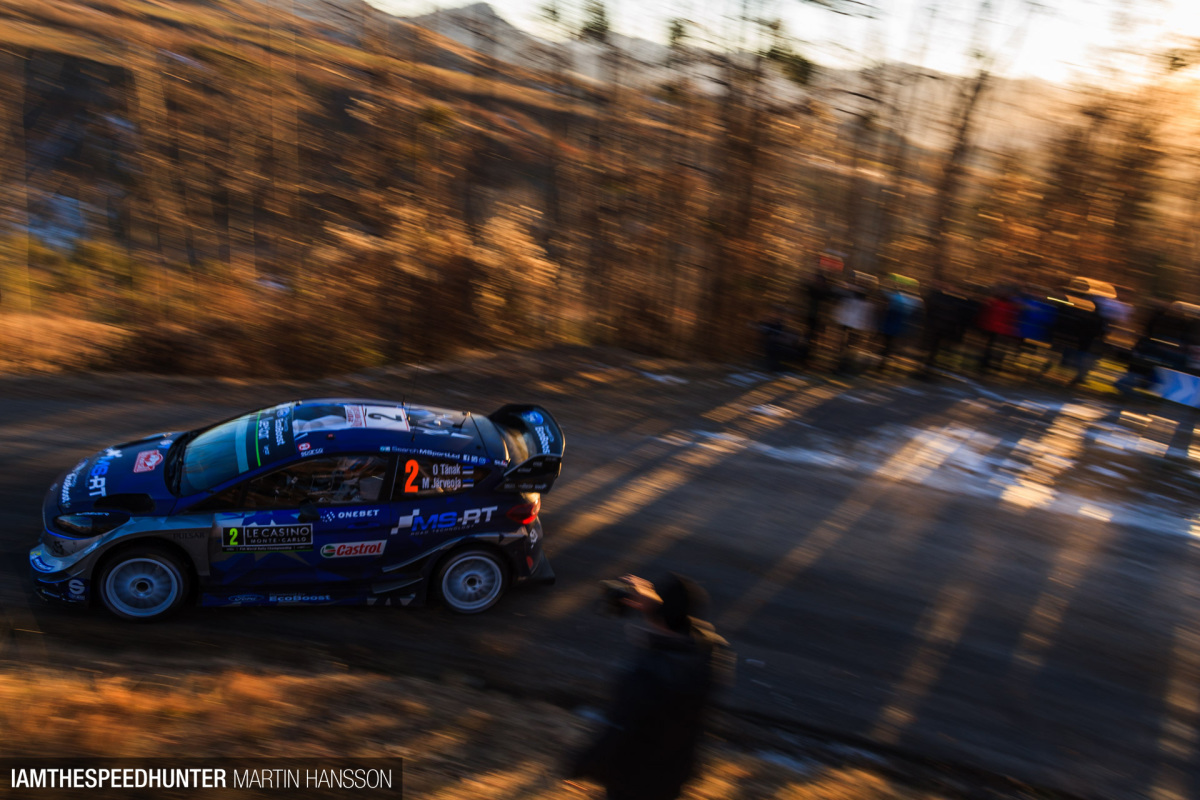 When the drivers put their feet down in these new cars they really do accelerate like nothing the rally world has seen since 1986. In fact, the previous WRC cars (now used by privateers) now look like R5 class machines in speed comparison.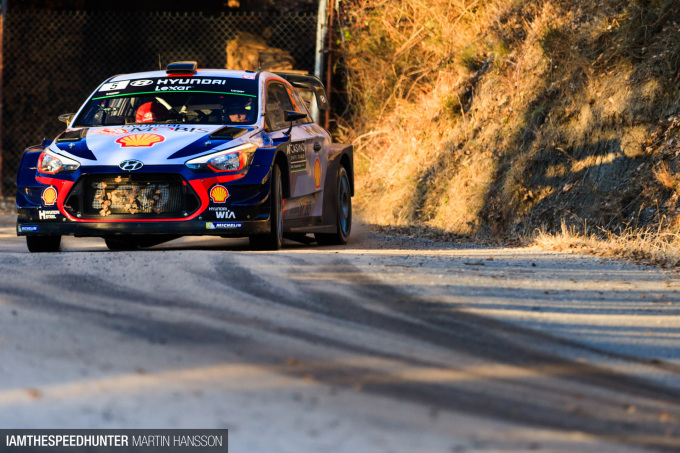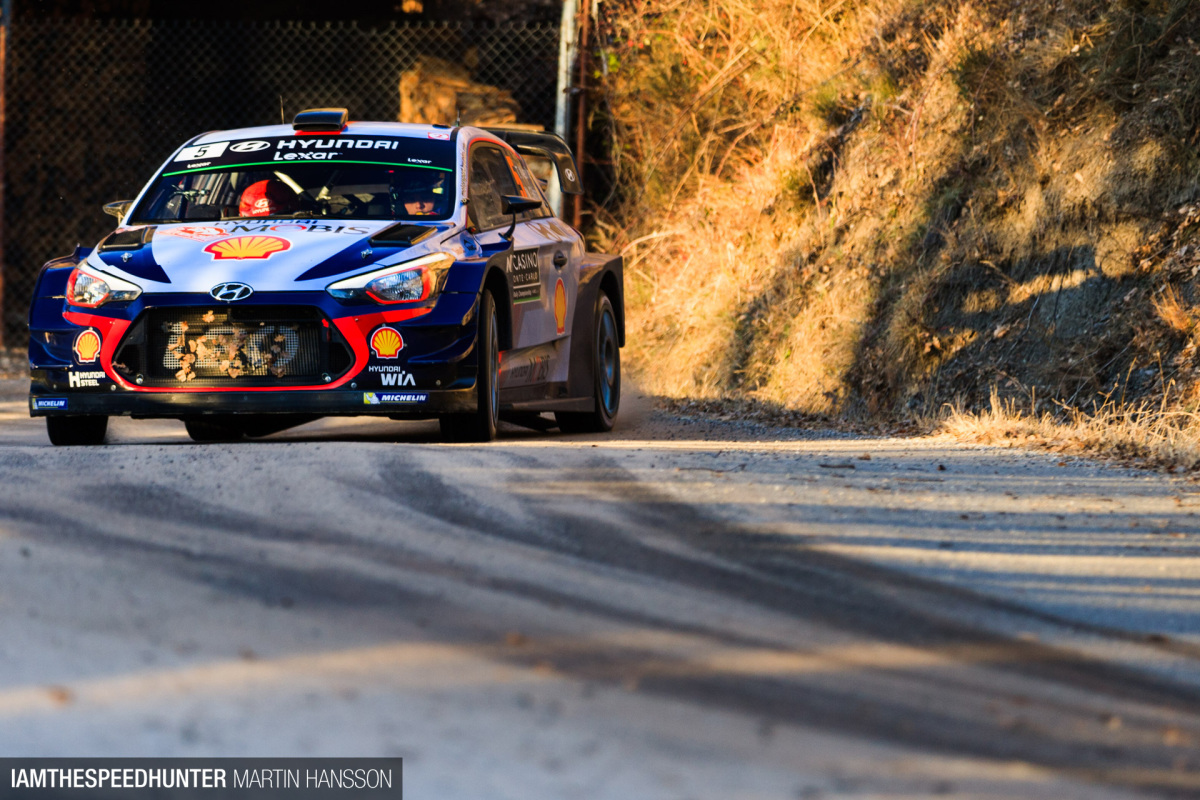 Thierry Neuville was another driver who looked strong over the weekend and was also favoured by many to place high. Sadly, he bent a rod or two in the rear on Special Stage 13, which called for him to stop mid-stage and try to fix the problem. If he hadn't completed the stage and made his way to Parc Fermé in Monaco, the rally would have been over for him.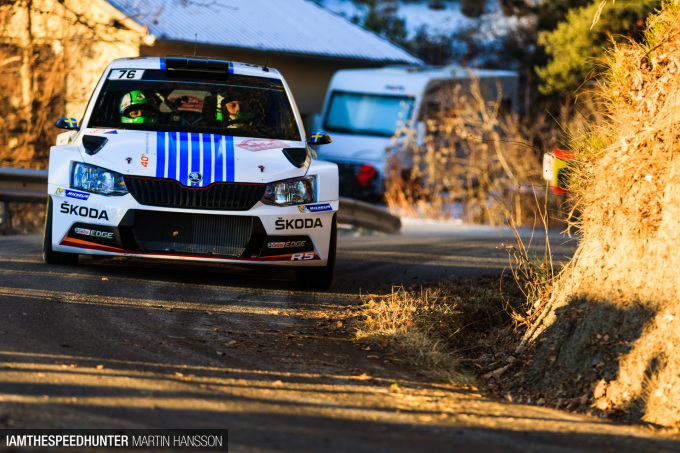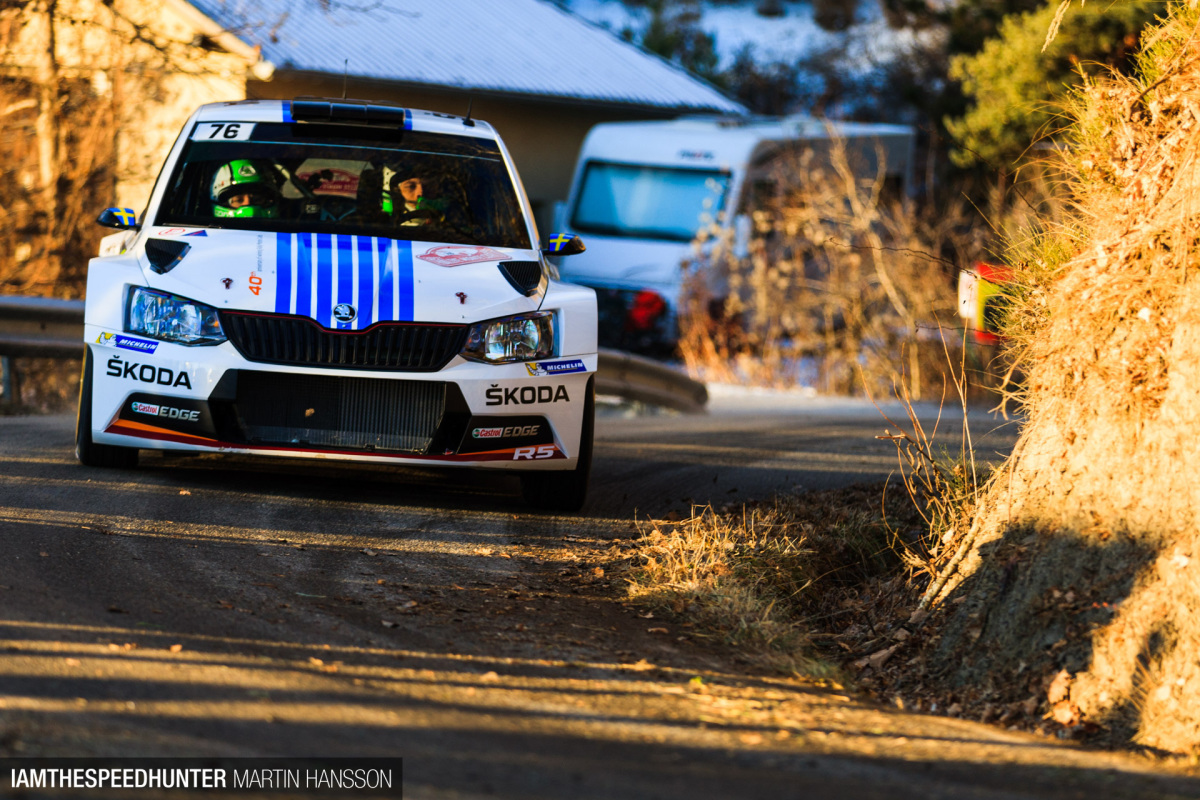 It was the first time for Pontus Tidemand at Rallye Monte-Carlo, and he did really well finishing fourth among the R5 cars.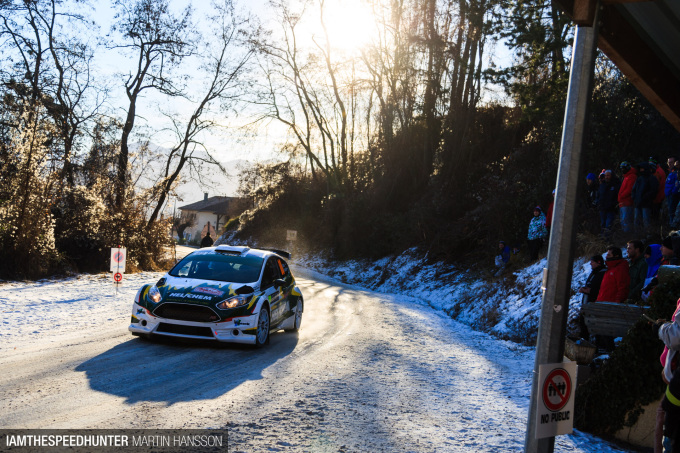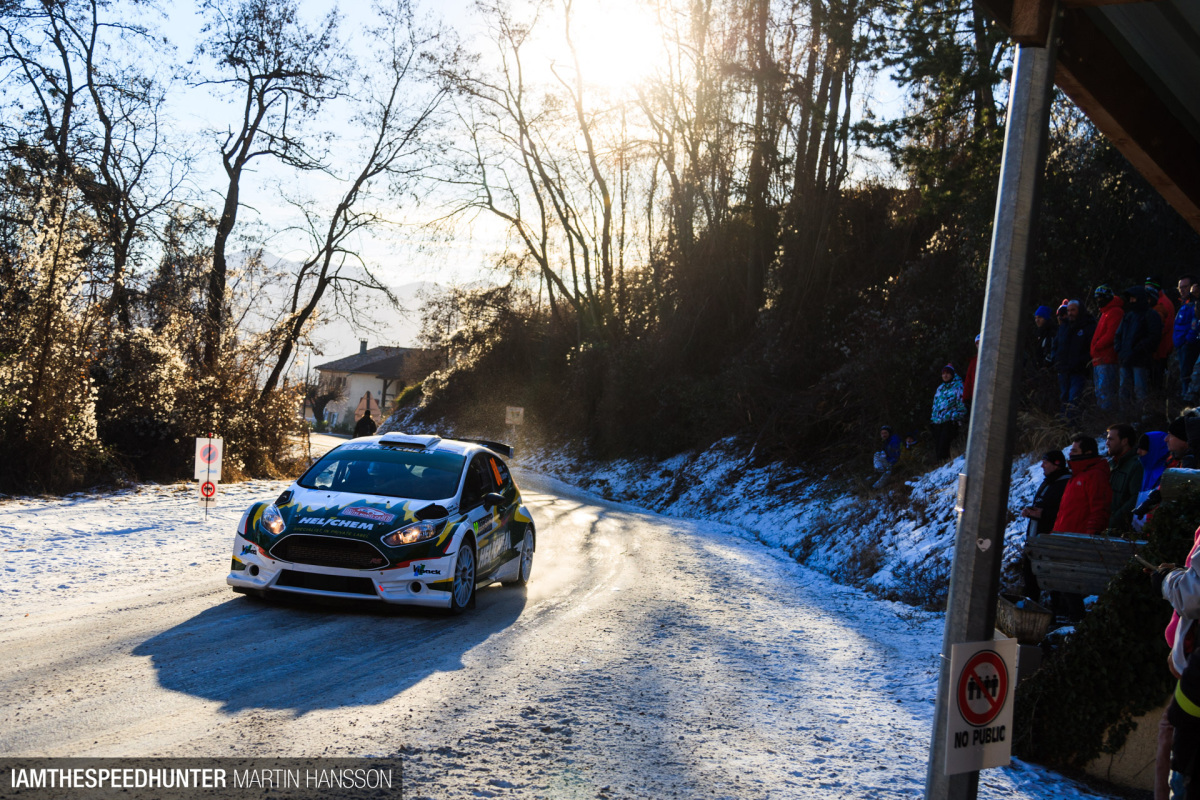 Henk Vossen is a driver I know very little about, except for the fact that he once drove a Ford Escort with the best sound ever.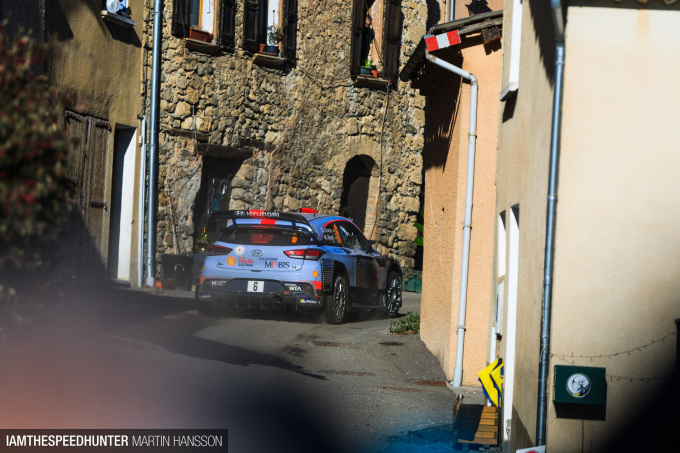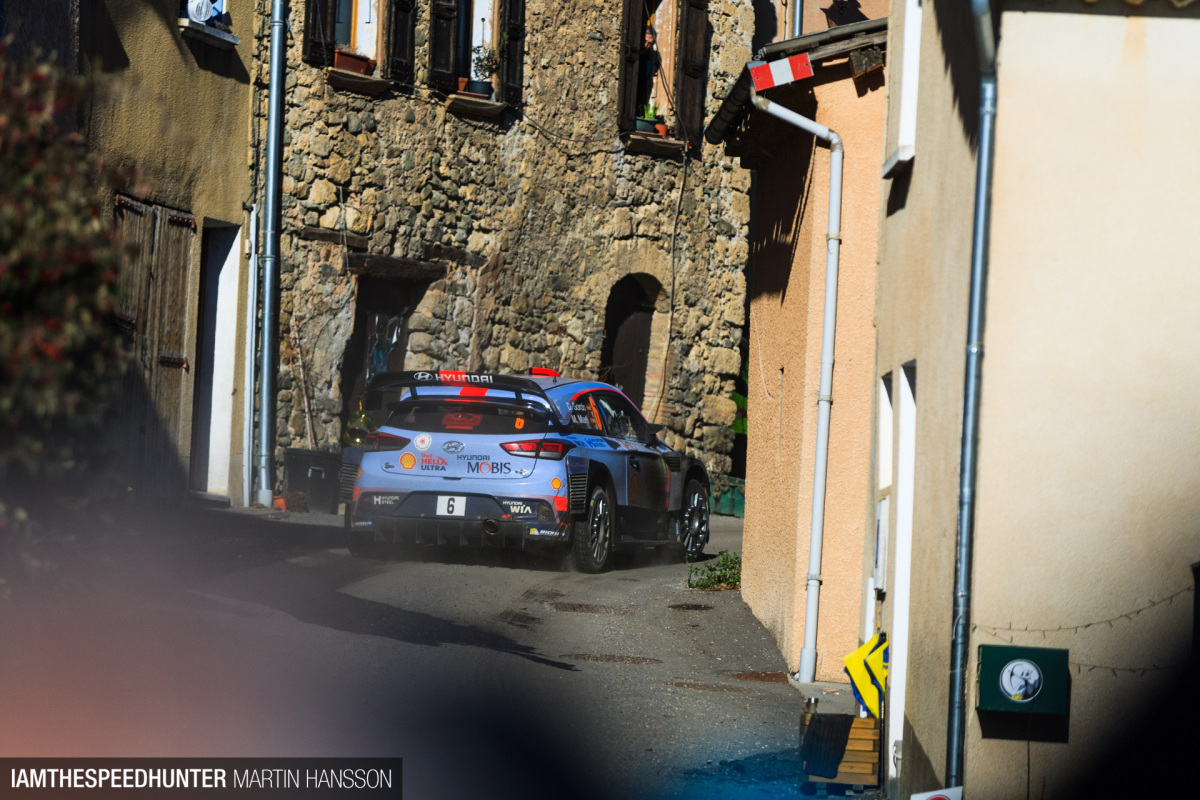 Dani Sordo driving through the incredibly narrow paths at incredible speed was an amazing sight to behold.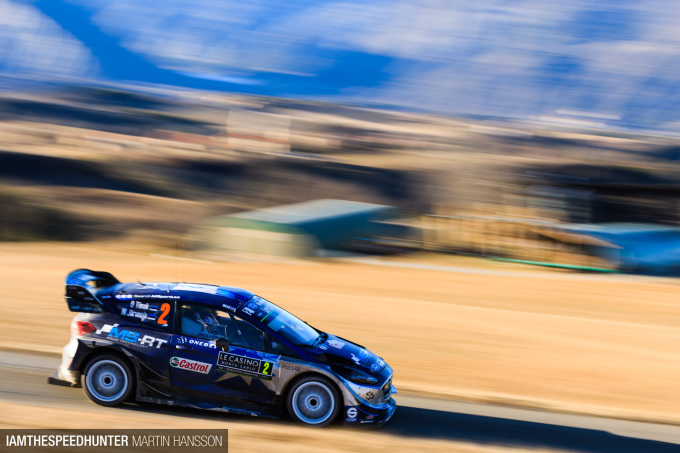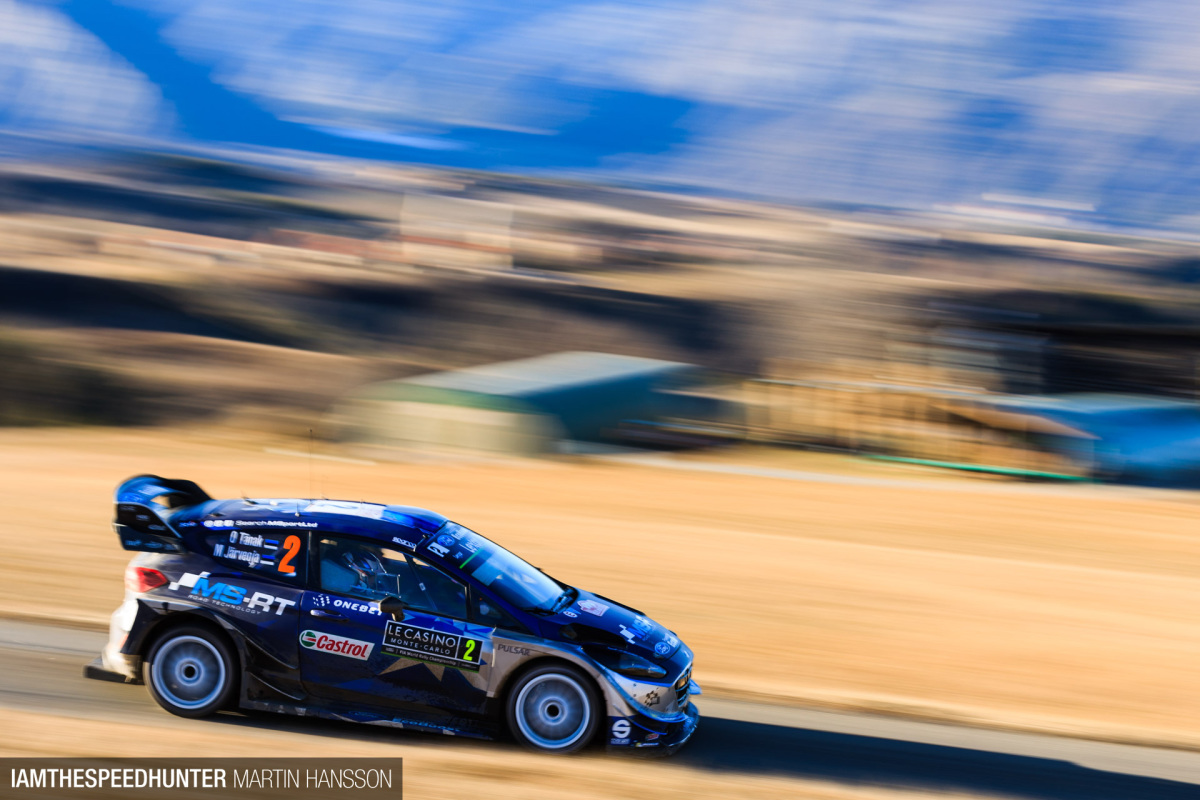 At this moment it almost looked like the front of the car was being pushed down by the air going over the body. Tänak wasn't off the throttle or on the brakes, but as you can see, the front dampers are slightly compressed.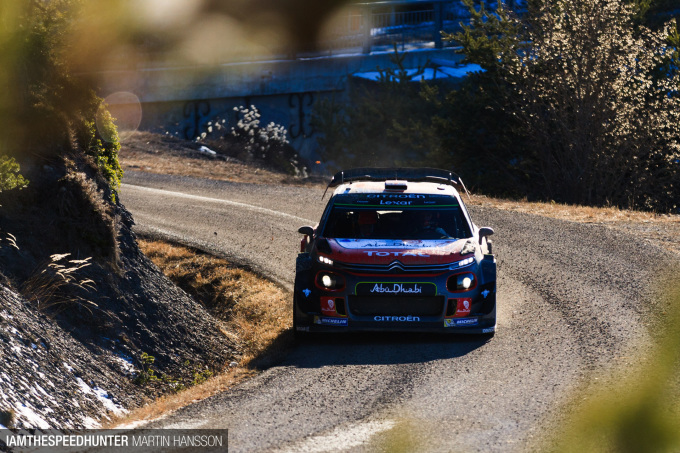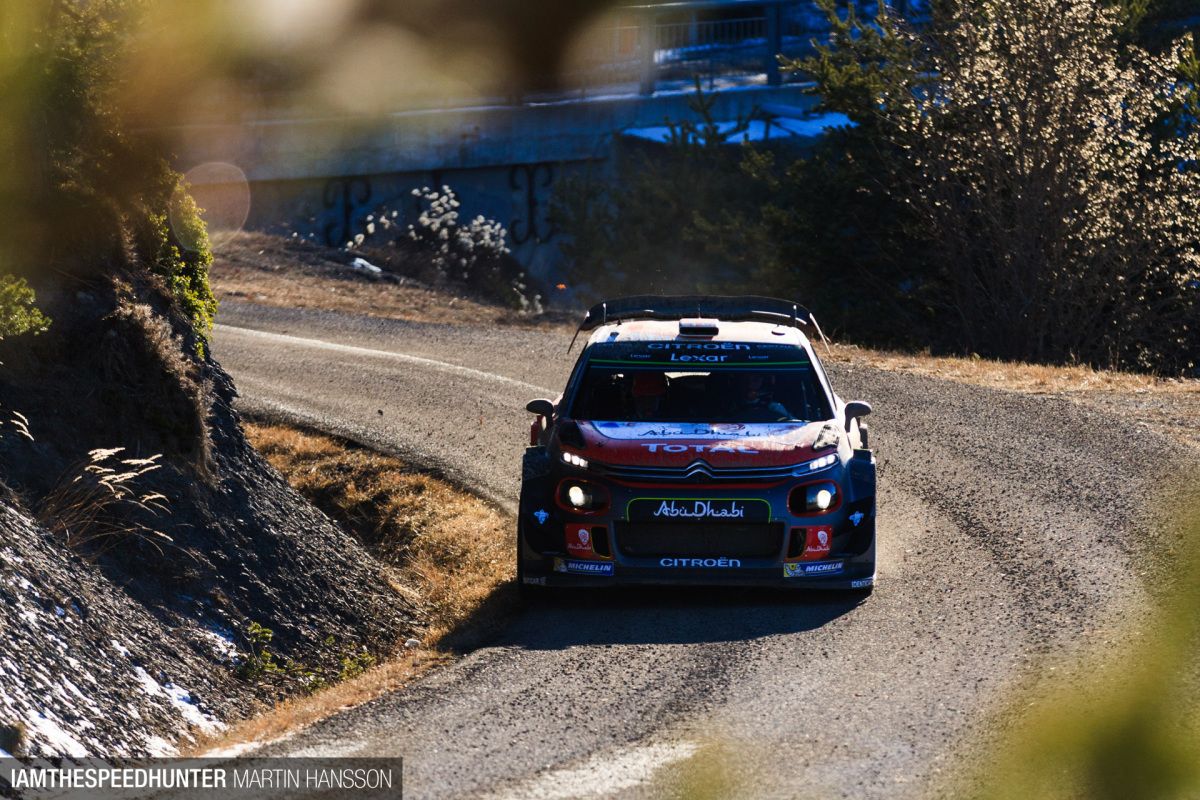 I think my final shot sums up how challenging this rally is. In the morning it was -5°C with snow and ice everywhere, but out on the last special stage of the day it was 10°C with no ice or snow on the road.
On the final day of the rally there were two stages to each be run twice, but one of the stages had to be cancelled due to too many spectators. Officials couldn't guarantee driver or crowd safety, and because of the incident on the first stage it was easy to understand their decision.
Sébastien Ogier came out victorious giving M-Sport their first victory since Wales Rally GB 2012 (that's 52 WRC rallies ago!), and as already mentioned, Jari-Matti Latvala placed second in the Yaris and Ott Tänak third with his two-cylinder Fiesta.
I hope you have enjoyed reading this little story about Rallye Monte-Carlo.
Martin Hansson
Instagram: mhrallybilder
Website:  mhrallybilder.se
Facebook: Mhrallybilder.se
More I Am The Speedhunter Posts
How To join The IATS Program: We have always welcomed readers to contact us with examples of their work and believe that the best Speedhunter is always the person closest to the culture itself, right there on the street or local parking lot. If you think you have what it takes and would like to share your work with us then you should apply to become part of the IAmTheSpeedhunter program. This is our way of trying out fresh talent on the site and encourage you to get involved! Contact us here.