Cast your minds back to 2007 when the R35 was released and people instantly began forgetting the GT-Rs that came before it.
It's human nature, I suppose. We're attracted to the very latest things, the promise of more performance out of the box and the feel of something brand new, and there was much that the R35 was bringing to the table. Hell, the car has been in production for nine years now and it's still measured against the latest supercar offerings.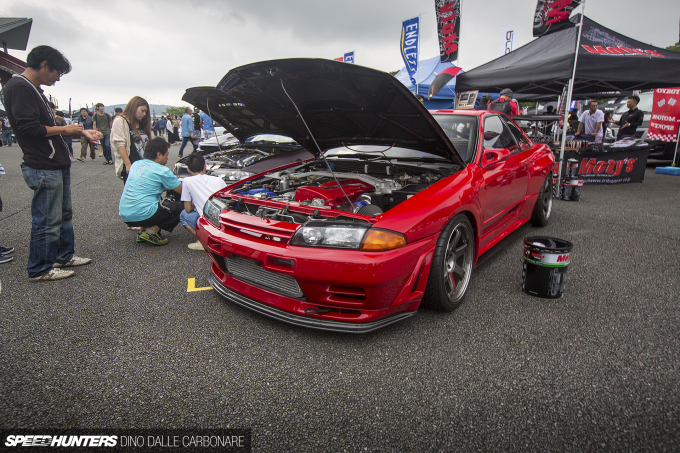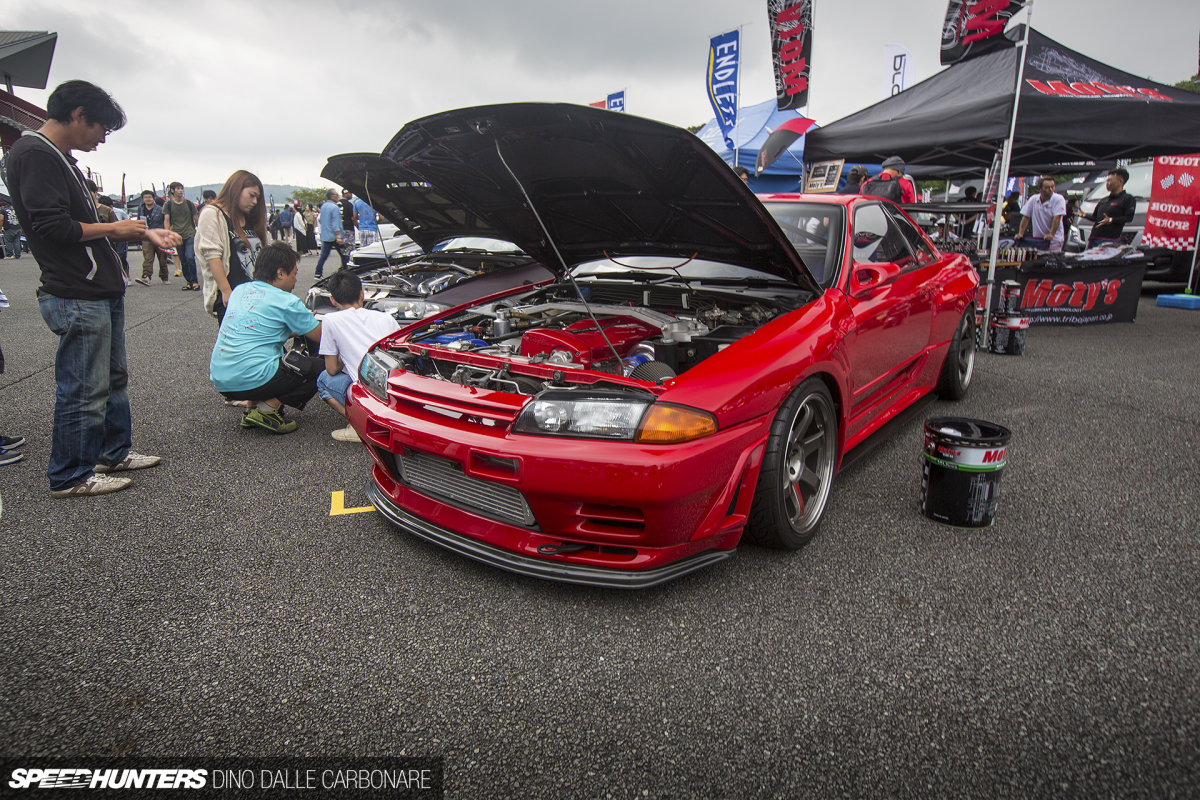 But for how much performance and drivability new cars offer, there's one thing they often lack: character. Does an R35 have as much character as an older GT-R? Of course it doesn't. And the R32 especially, being the first of the second generation GT-Rs, delivers this by the bucketful.
You can do what you please with these cars – keep them stock and enjoy them as they were offered back in the day, or extract a bit more performance to take full advantage of the RB26 and the all-wheel drive underpinnings.
Or you can go a little further still and create something like Autohaus Solid has with its san-ni demo car.
I really like how the the Autohaus Solid guys have just concentrated on the important bits. The RB26 has received a fully forged bottom end and some head work, and is now running a mid-sized turbo that's low mounted to be less in-your-face than the usual position you see these single conversions set at. It may well deliver the same performance as a well-matched pair of smaller turbos, but does so in a more fun way. Again, character plays a big part in it all. A screaming external wastegate will have that effect on any car.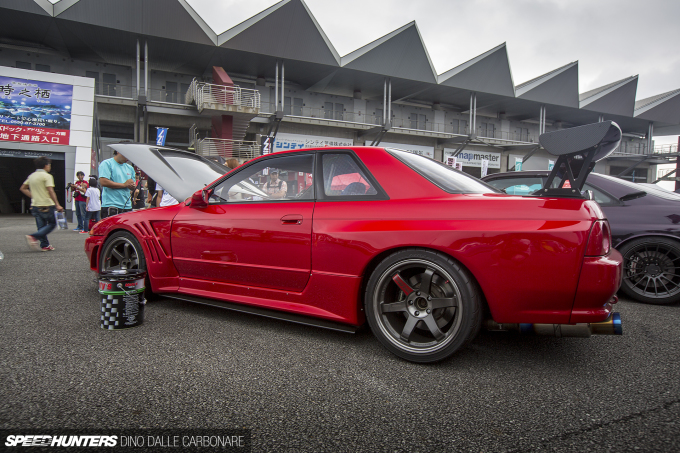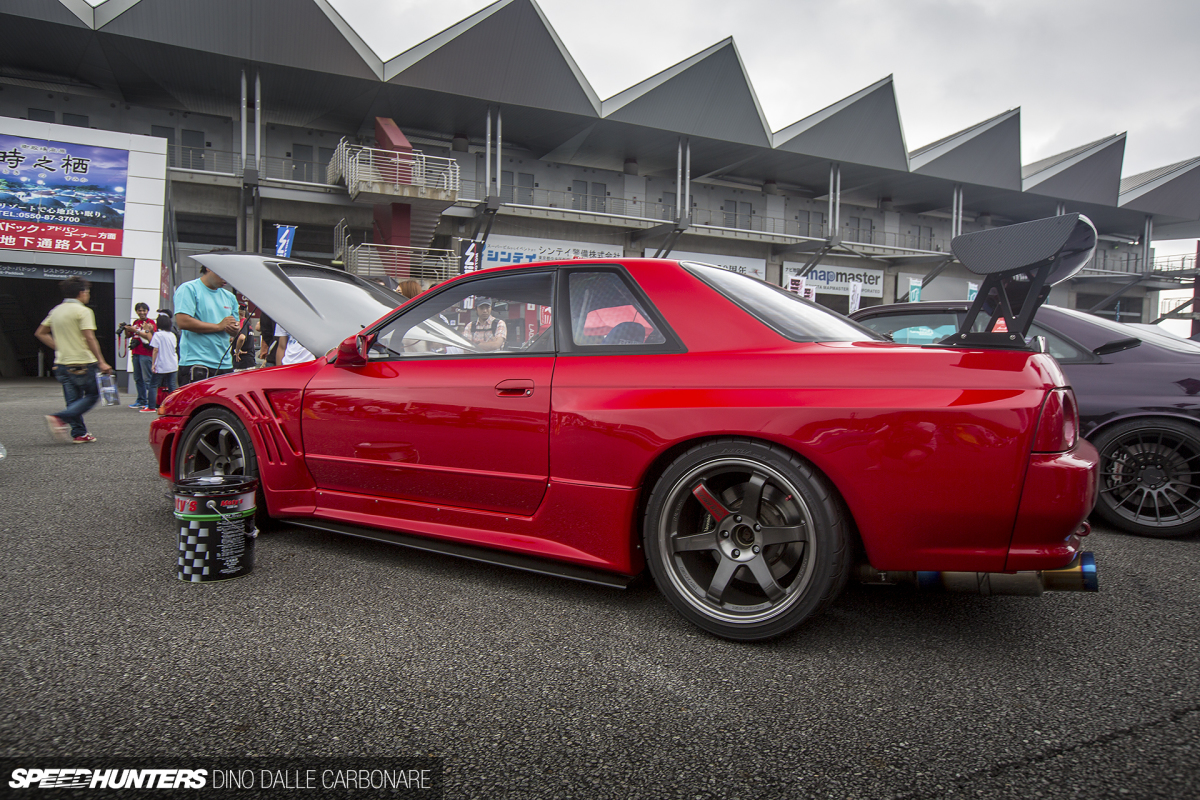 The exterior takes the BNR32's classic lines and enhances them with a series of touches that include wider and vented front fenders, taller side steps and contrasting lower black side skirts. Combine those upgrades with a set of RAYS Volk Racing TE37SLs and big brakes at both ends and you have a very well put together car.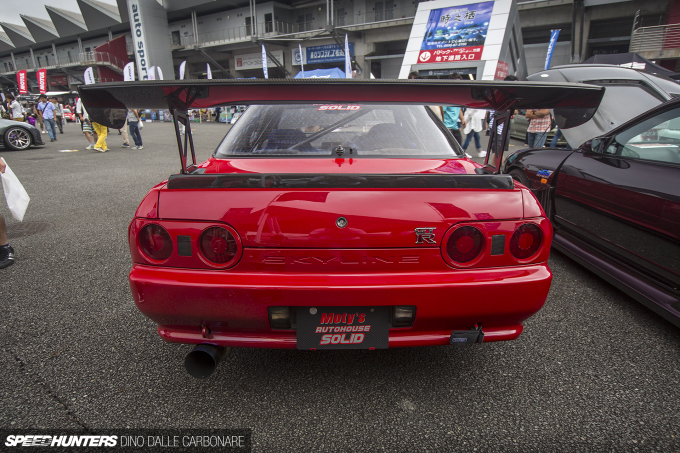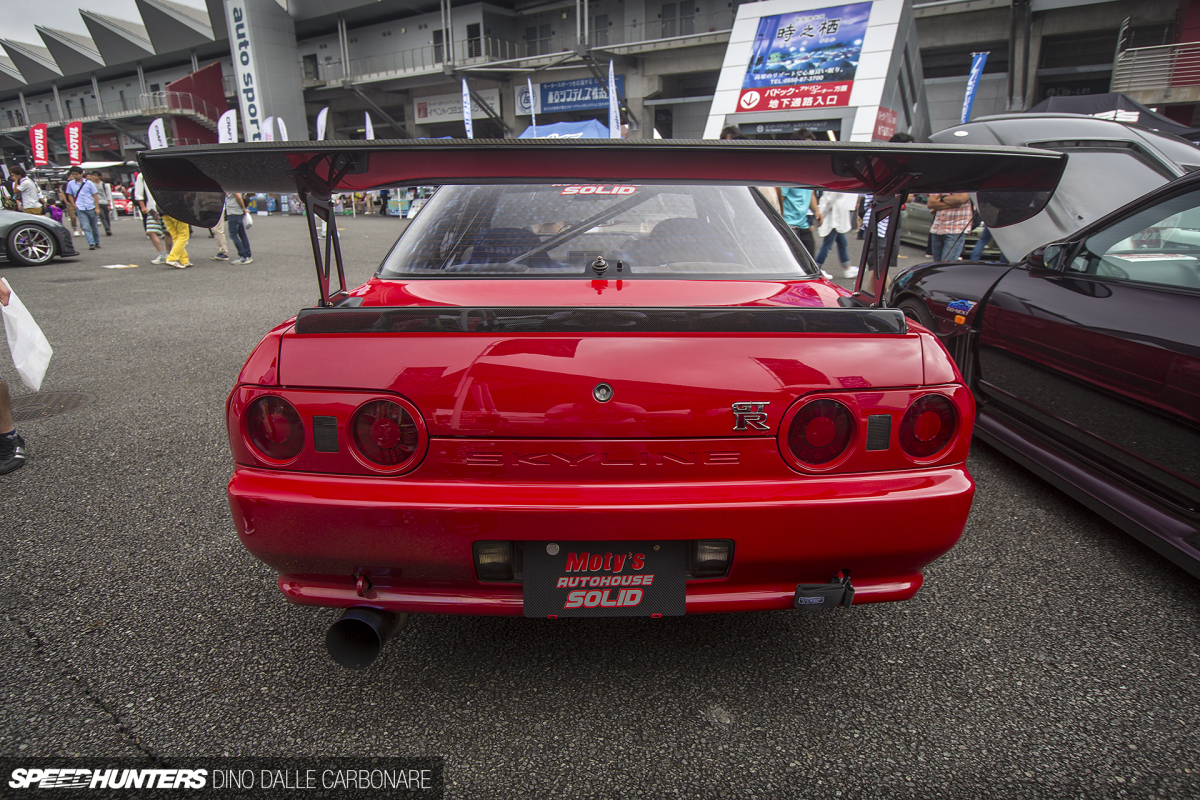 Oh, and how could one forget the obligatory JDM carbon GT wing! That's obviously an optional add on though; I myself would just prefer the little carbon lip spoiler that also sits on the trunk lid.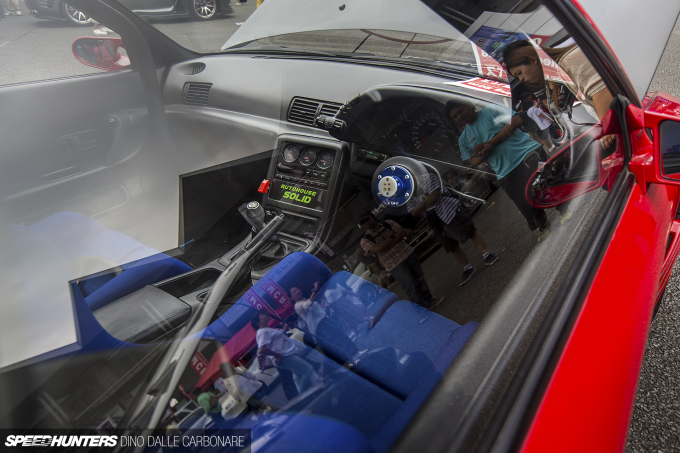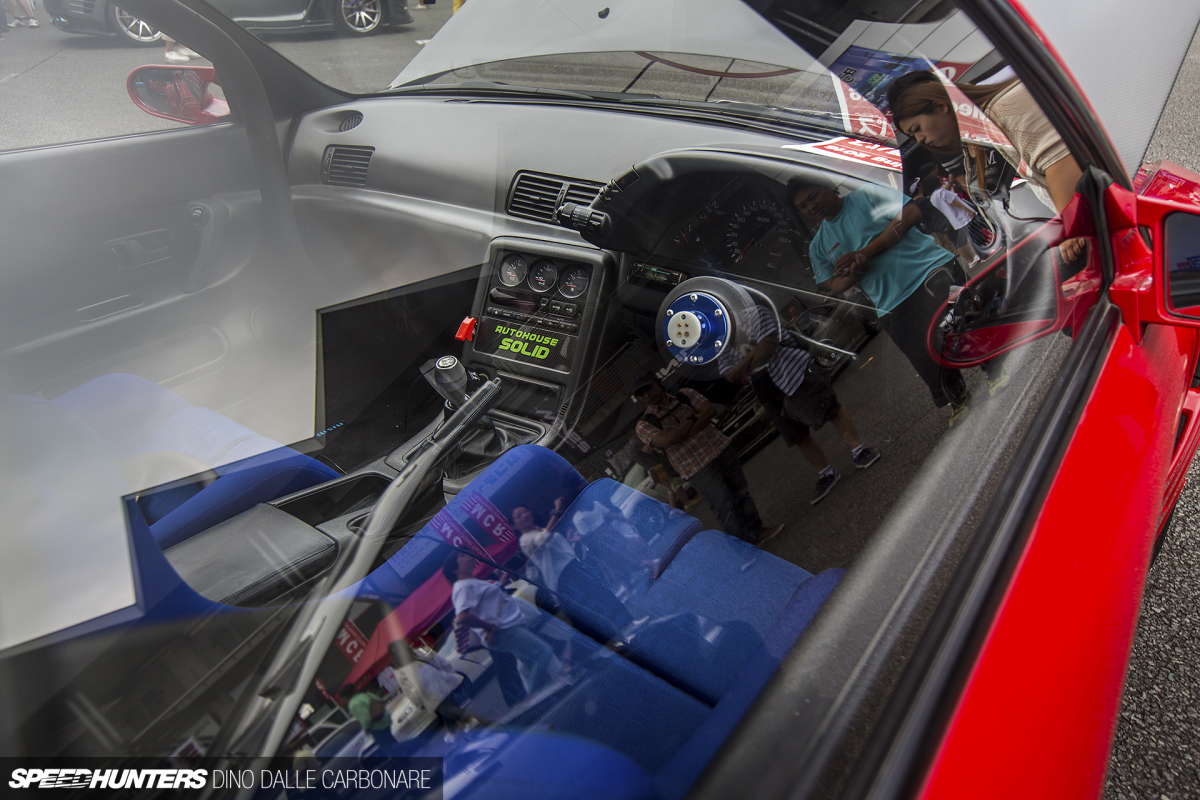 The interior has received simple additions like more performance oriented seats and a bolt-in cage.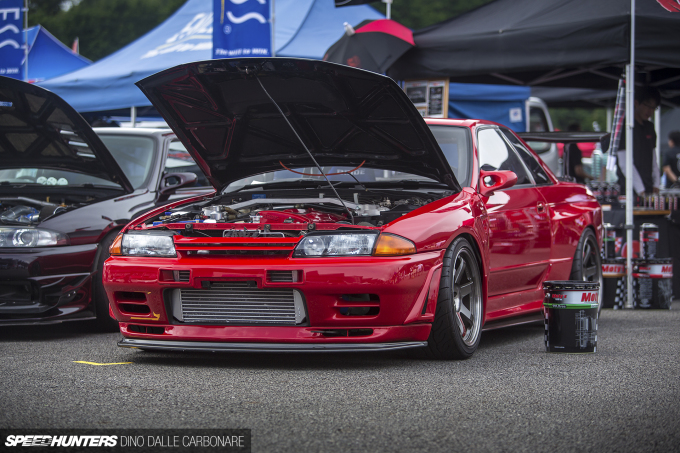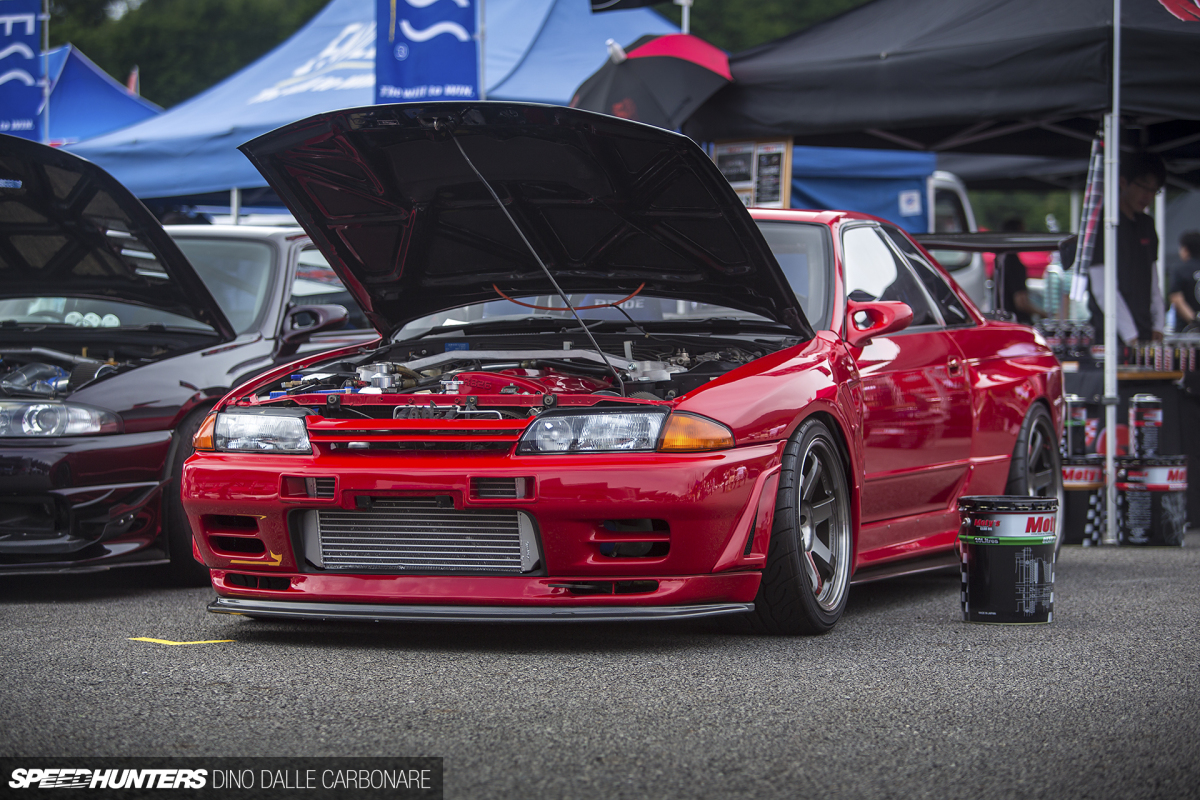 All of this combines to create car that is just as capable as a lightly tuned, modern day R35 GT-R.
Thanks to a few decades of evolution and engineering, the R35 may well be the faster car around a track, have better low RPM response, lightening fast gear changes, and more composed and forgiving handling, but which one would be more fun?
Let's hear your thoughts in the comments section below!
Dino Dalle Carbonare
Instagram: speedhunters_dino
dino@speedhunters.com