Wheels, wheels, wheels. We all love them, we all have our favorites and ones we lust over. At the HachiRock Festa this weekend, on top of the cars themselves, there was a superb selection of wheels to drool over. So I thought that as an interim post to the regular coverage it would be cool to concentrate only on rims. Here is what I found…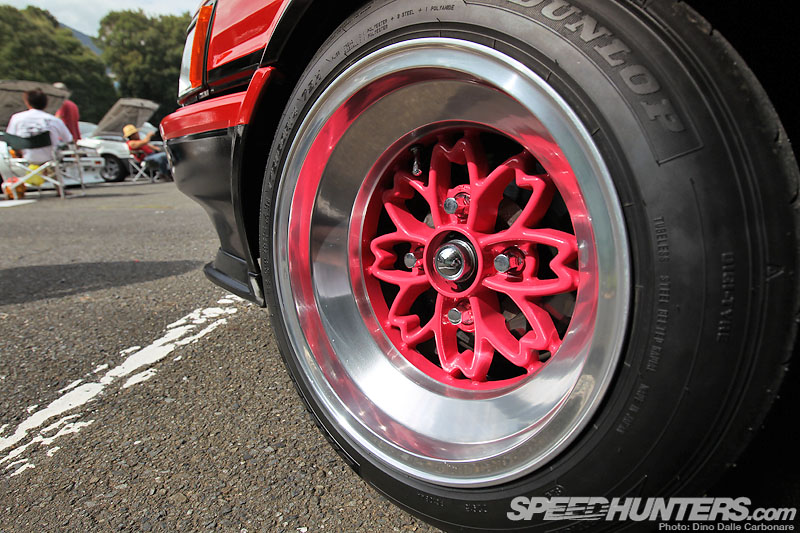 We'll start off with a nice close up of these pink Hayashi Racing Team Yayoi, more commonly referred to as Sakura due to the cherry-blossom -like spoke design. Maybe that's why the owner of the red Trueno they were fitted to pained them pink.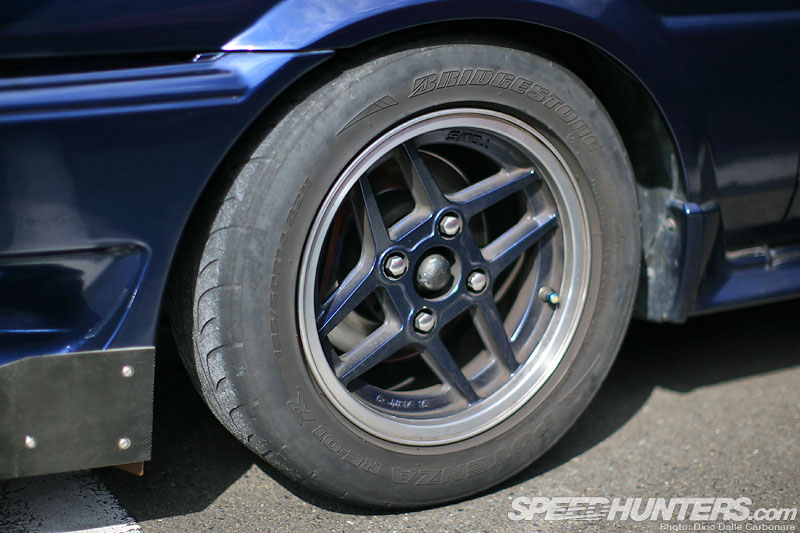 Spotted these Tom's Igeta on a couple of cars, this well used original example…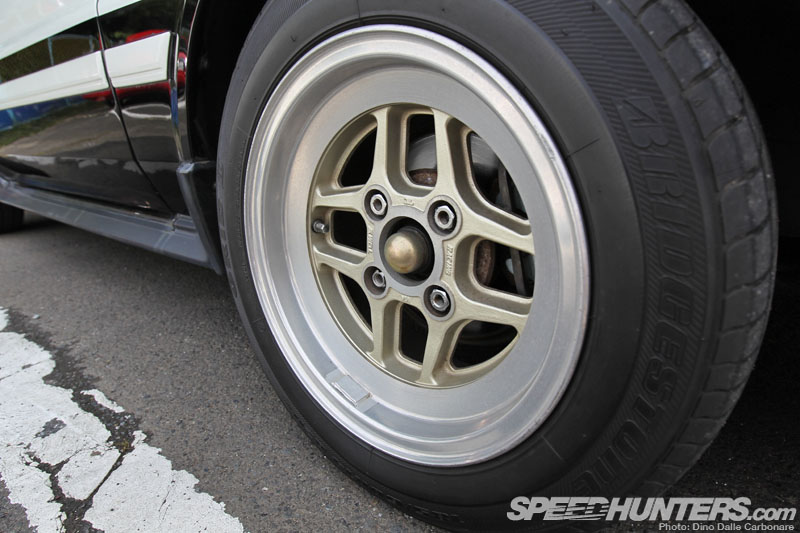 …and what looked like fresher more modern versions of the wheel.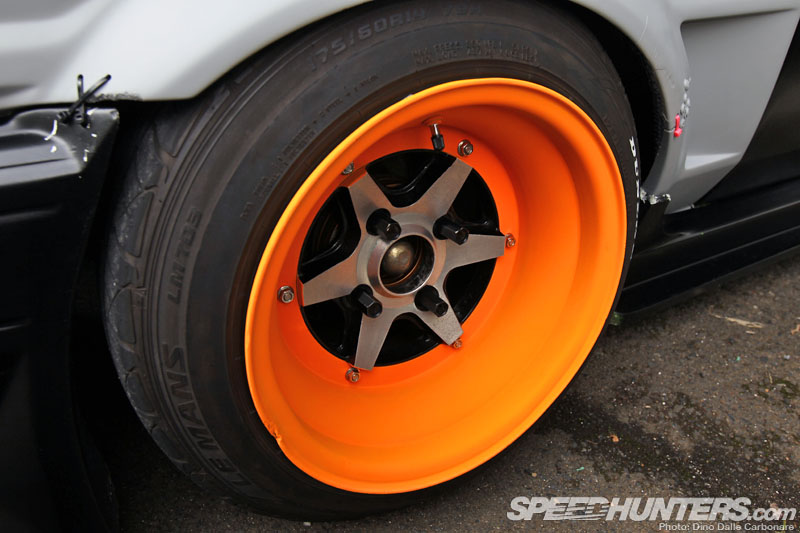 The SSR Longchamp XR4 is one of the most popular wheel for both the AE86 and vintage Japanese cars in general. There were plenty of different takes on these at the event, from custom painted ones…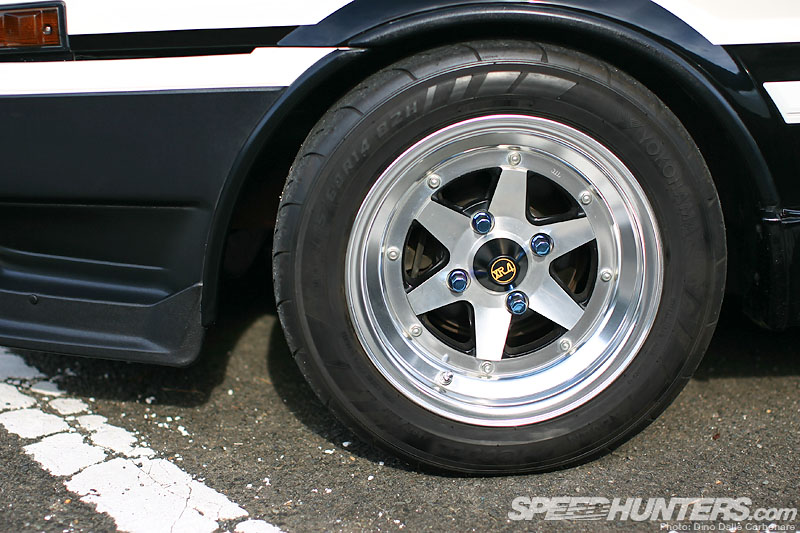 …to polished stock ones.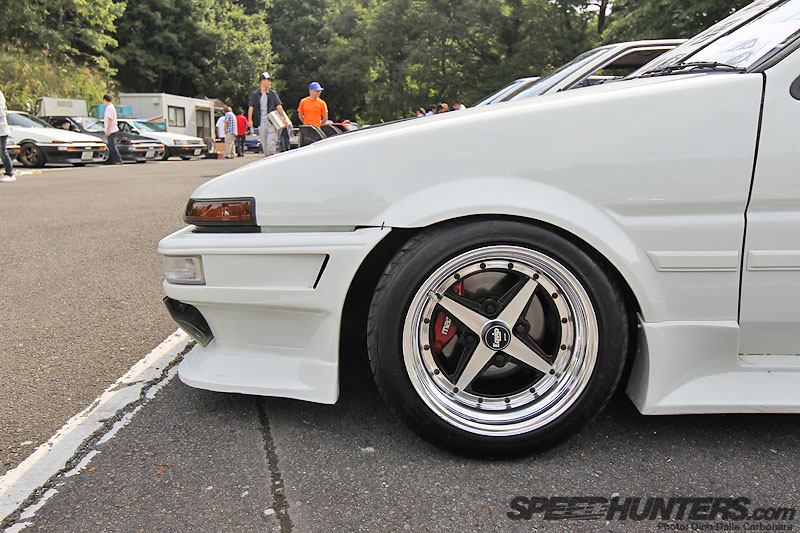 Work Wheels certainly has a comprehensive line up of wheels that suits the hachiroku. I spotted quite a few models from the Equip range like this brand new 01s…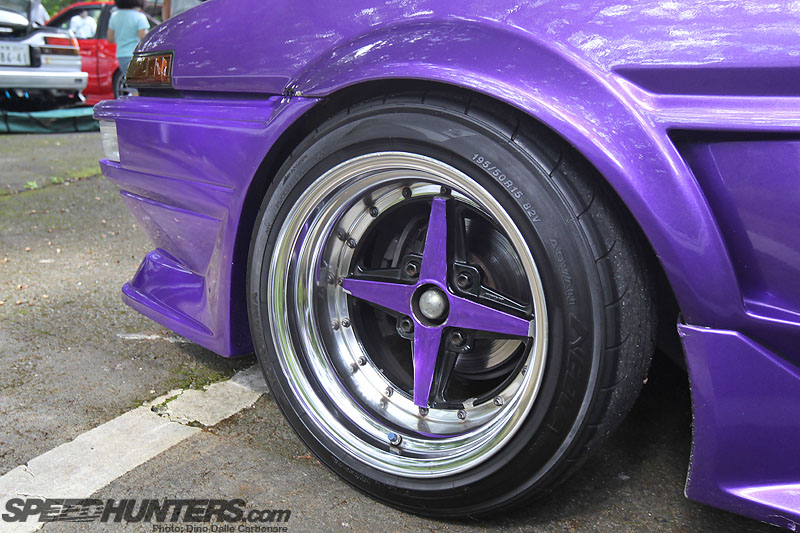 …or some color-matched ones.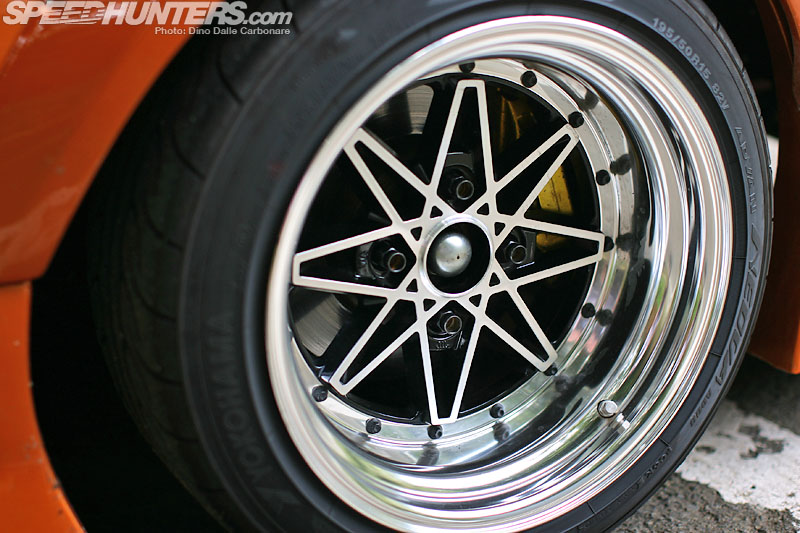 The Equip 03s have always been among some of my favorite wheels out there.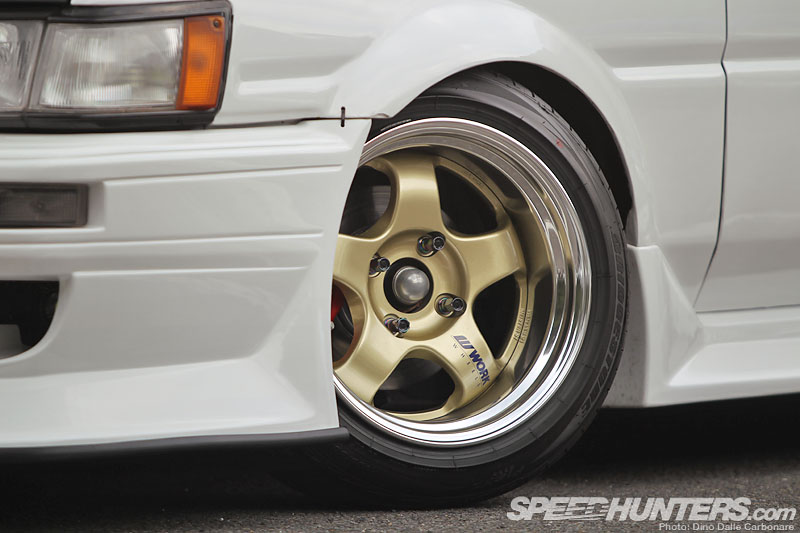 Of course Work Meisters seem to work on pretty much every single car out there like these S1s with gold centers and polished rim…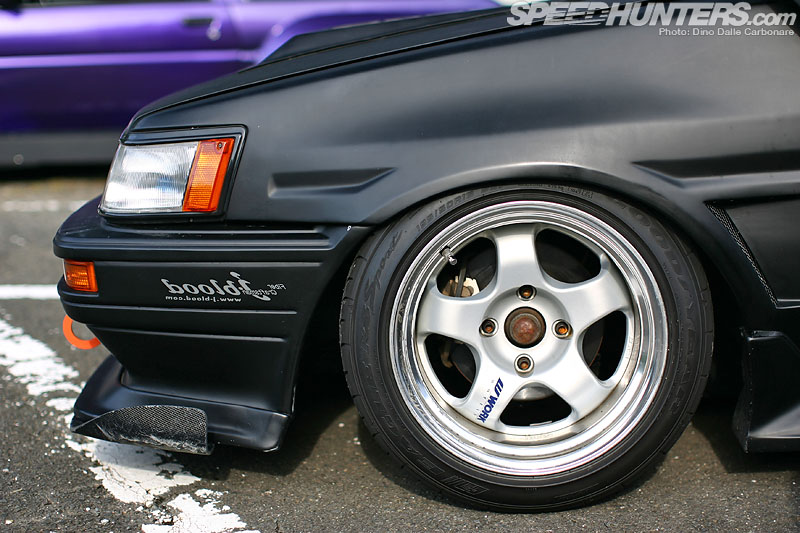 …or these with metallic silver centers.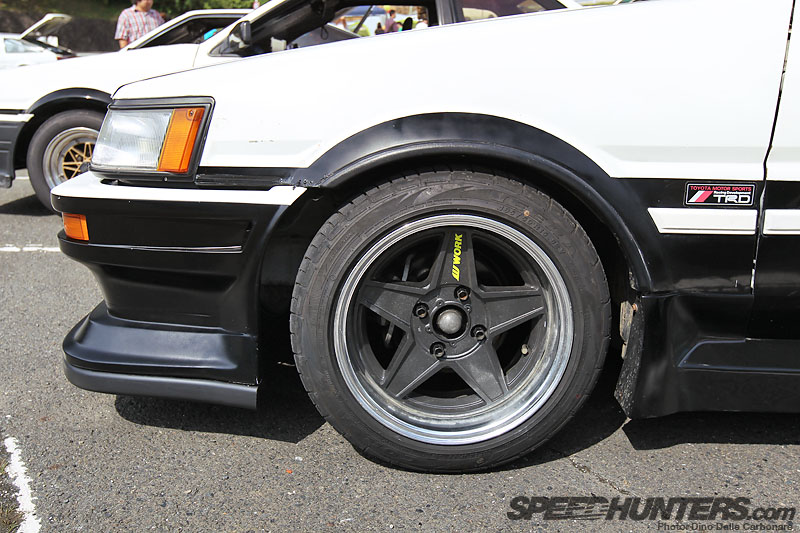 More from Work with these 5-spoke Ewings.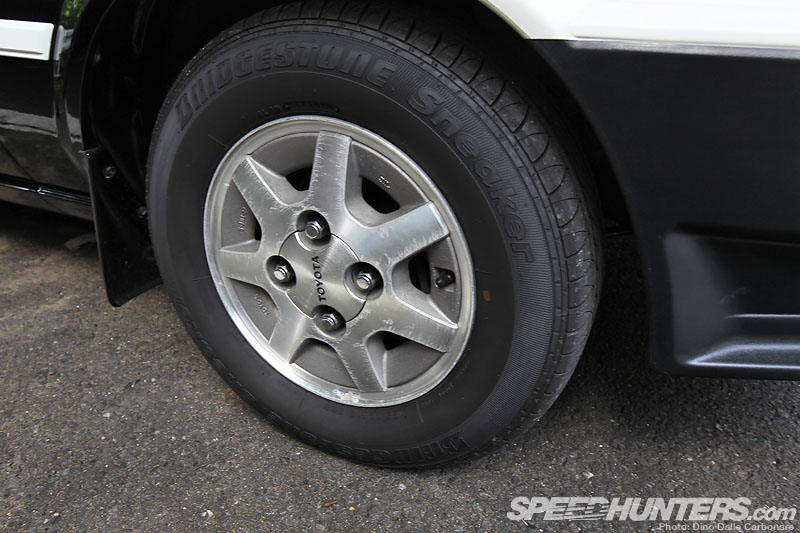 It is always cool to see some stock factory wheels too and I came across these slightly curbed ones…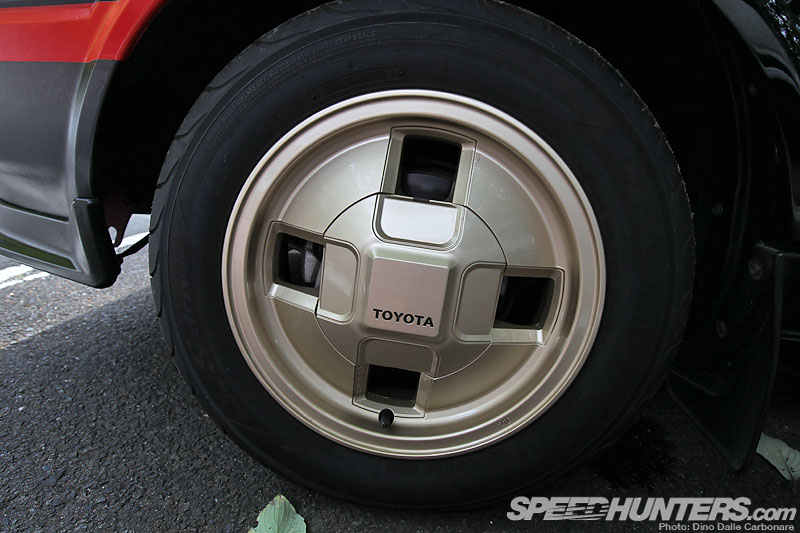 …or these far more eighties looking ones in perfect condition.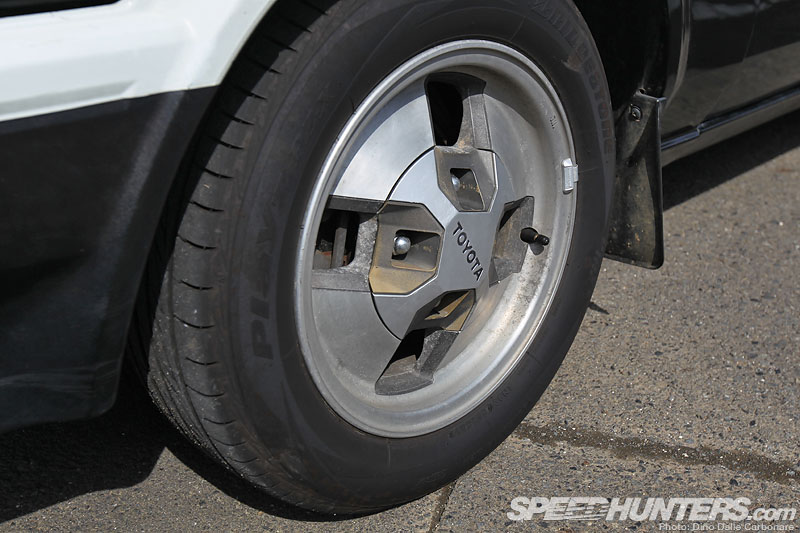 The same in silver.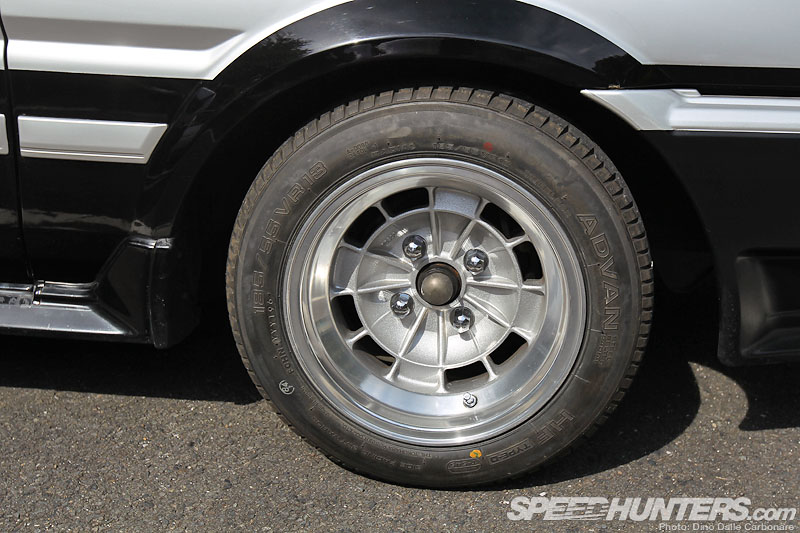 Some nice TRD Tosco, nothing like factory racing spec.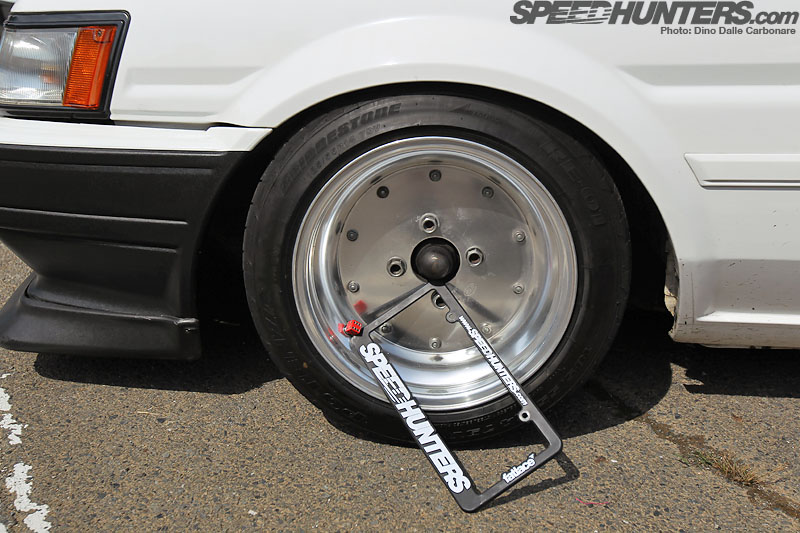 More from SSR with these Speed Star MK-I and red dice valve caps…oh and looks like someone had invested in a nice Speedhunters license plate mount.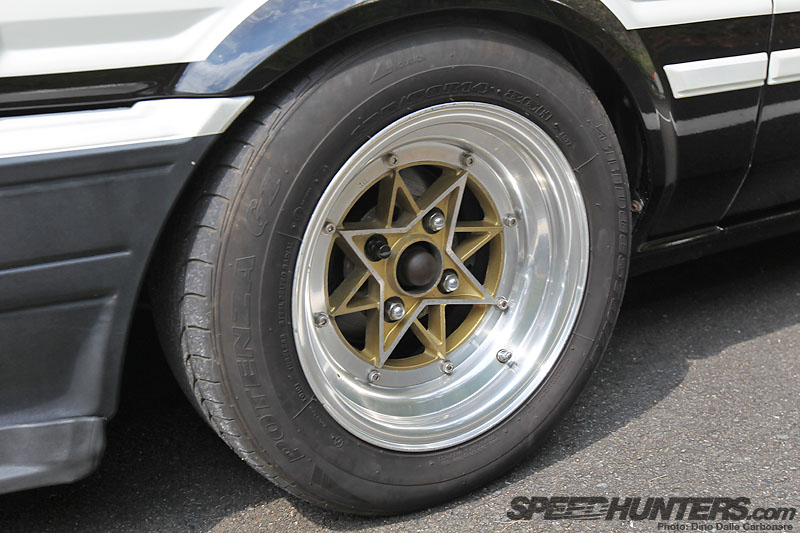 You can never go wrong with a nice and rare set of SSR Star Sharks…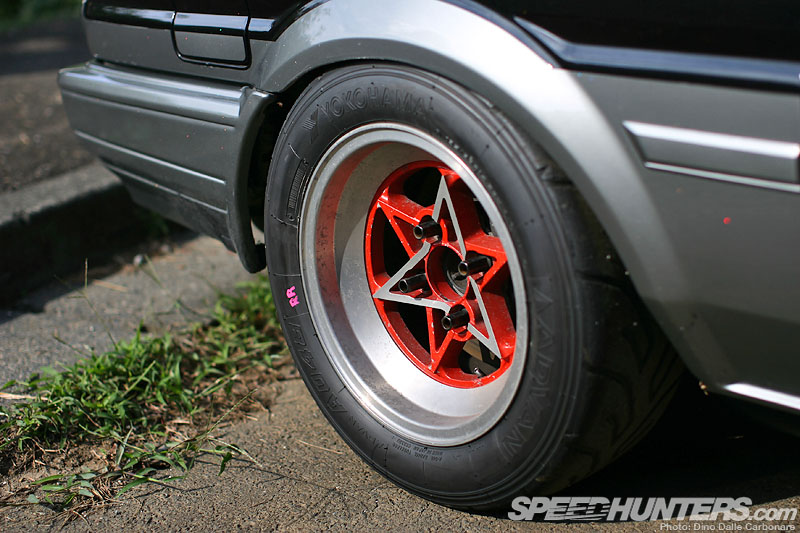 …or SSR-3 Super Stars.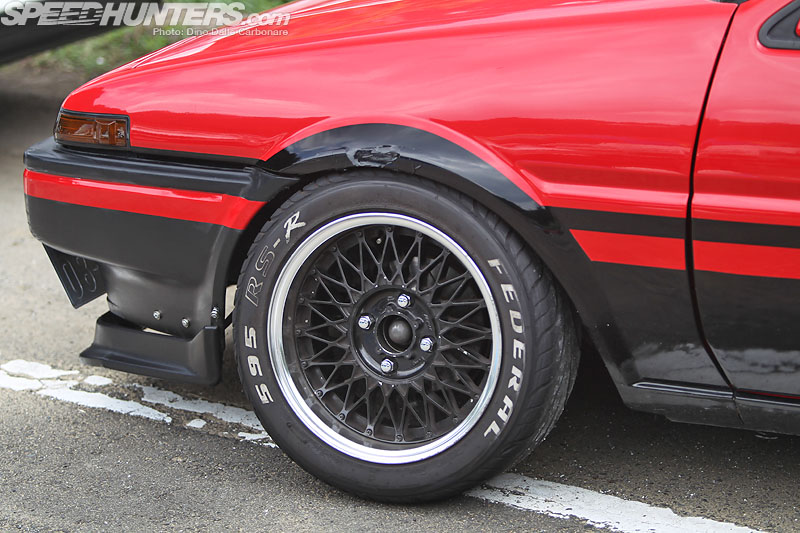 Work Ewing mesh are always a nice touch too.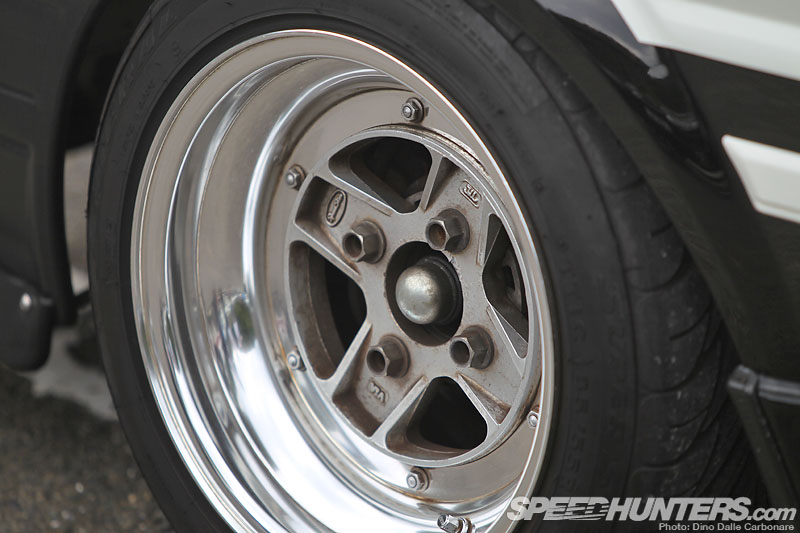 SSR Speed Star MK-II…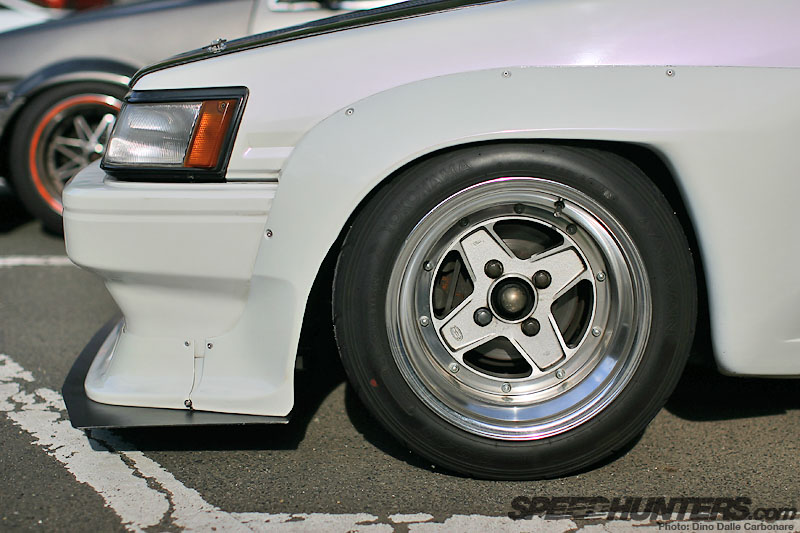 … a popular choice.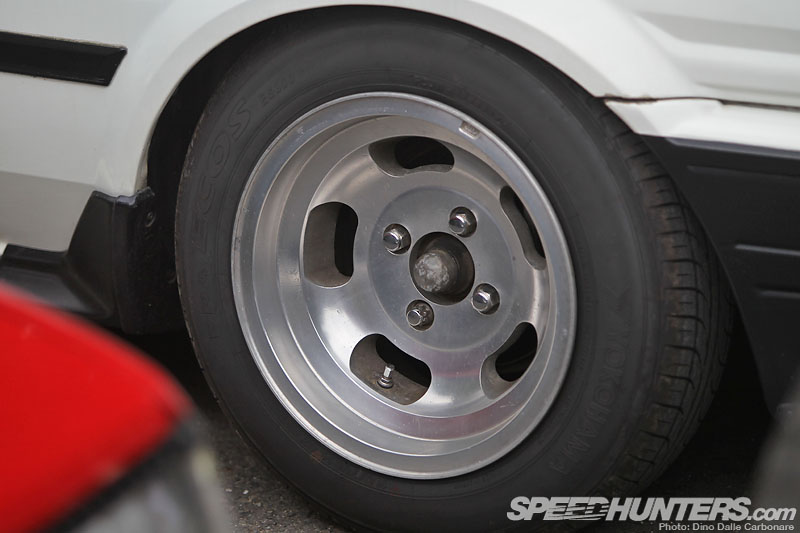 How about some import wheels like these Cobra Supaslots.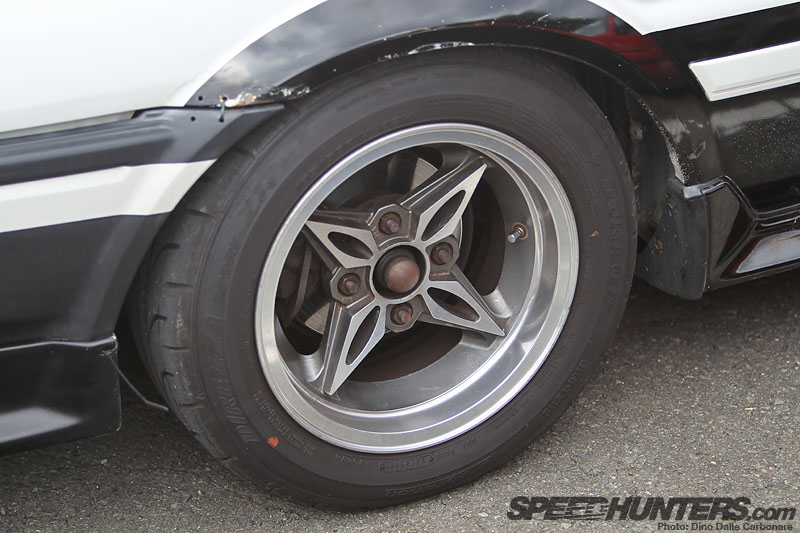 These were some pretty rare Riverside Riverge, or maybe some good replicas.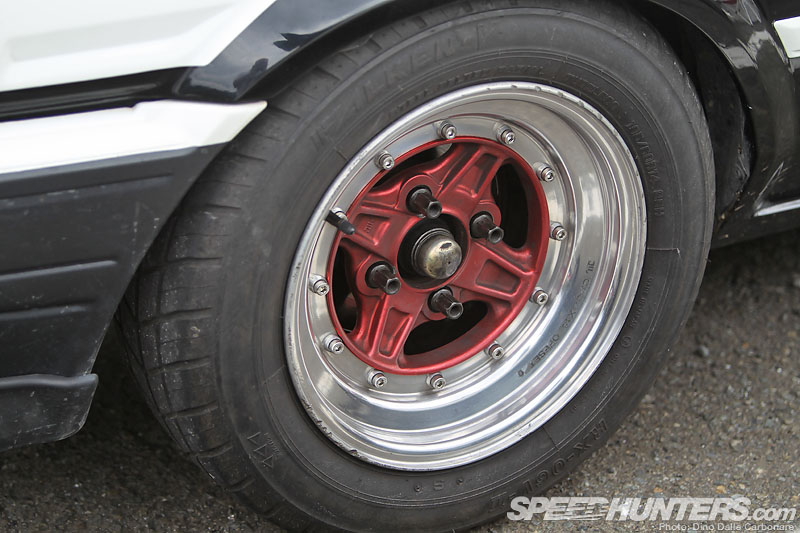 But when it comes to the rarest wheels present maybe these took the first place, a set of Racingforg Race NR Type with metallic red centers. They even had the original "6.5JJx14 OFFSET 0″ sticker on the rim!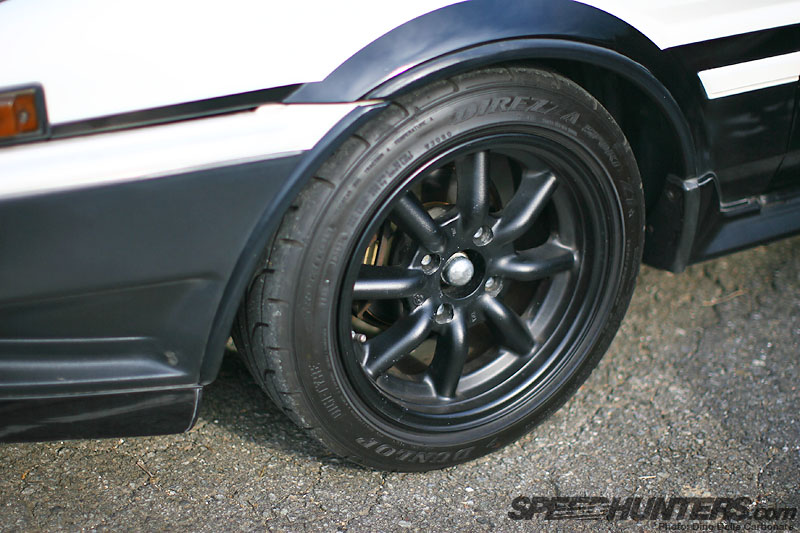 How can we forget Watanabes of course, available in all sorts of sizes and offsets and easily colour matched like on this panda Trueno.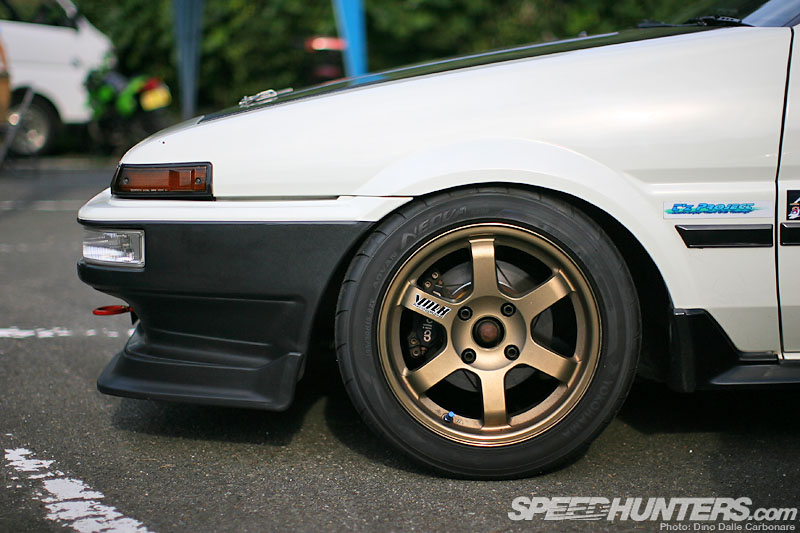 The Rays Engineering Volk Racing TE37 is probably the most recognizable modern-day Japanese wheel, and is a great choice for a wide variety of cars.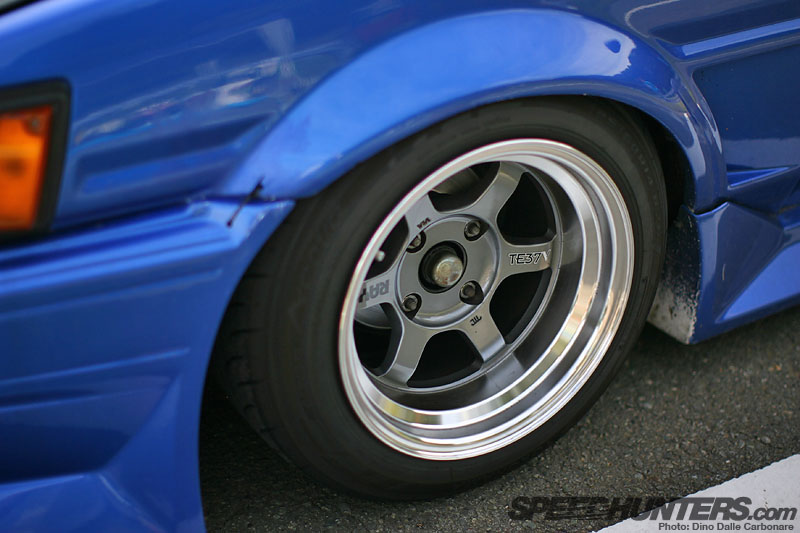 Although personally I think the TE37V, where "V" stands for vintage, is by far the better choice for all oldschool rides.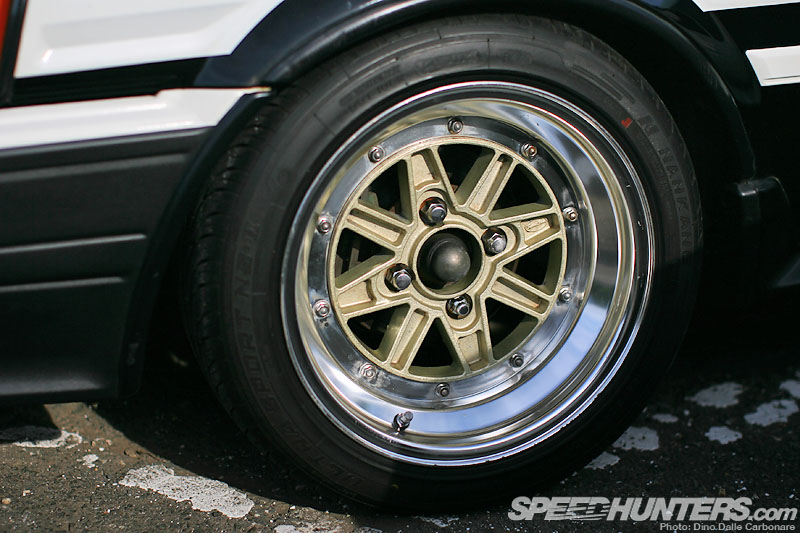 SSR Speed Stars again,  8-spoke MK-IIIs.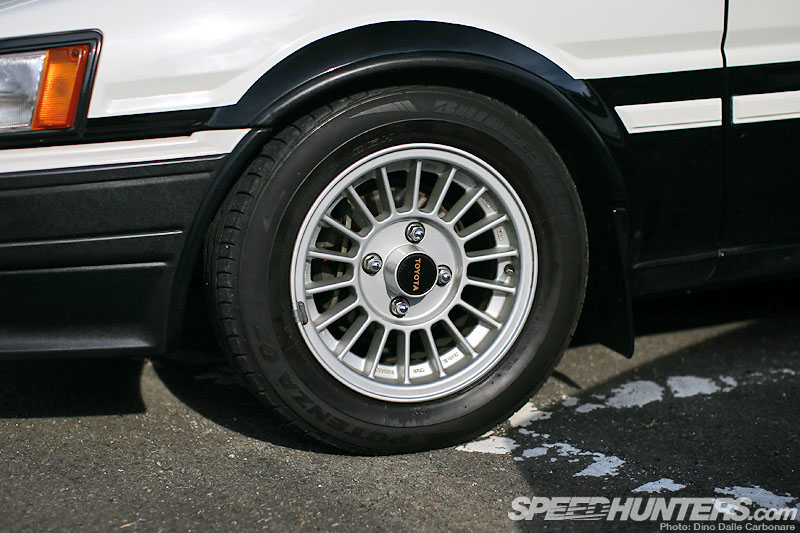 More stock Toyota wheels!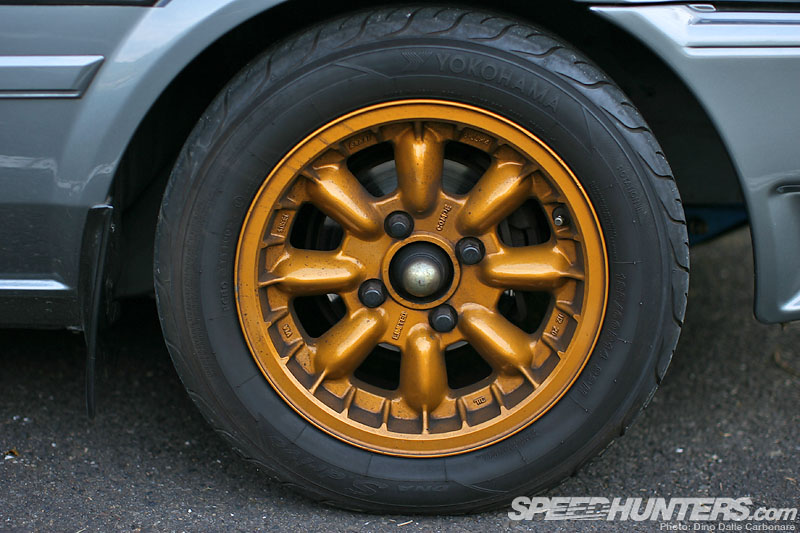 I don't think I've ever seen a set of Enkei Limited Compe wheels before…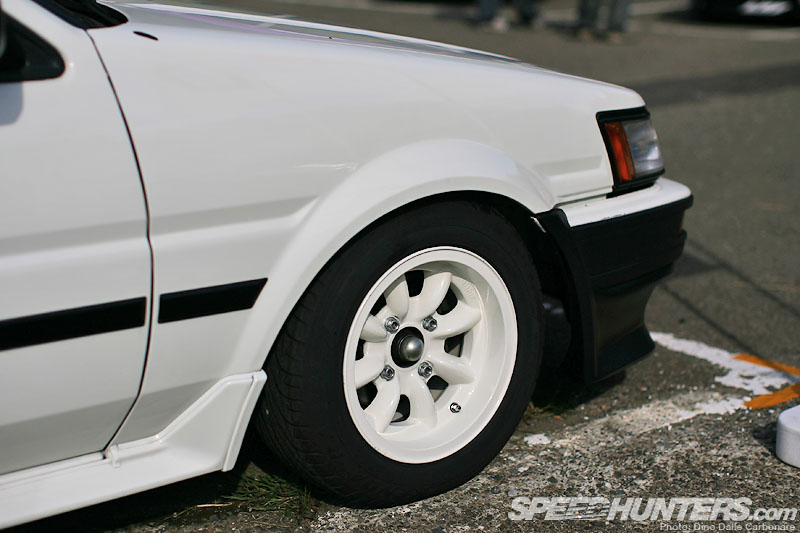 …vaguely similar to Panasport FS Formula Ones.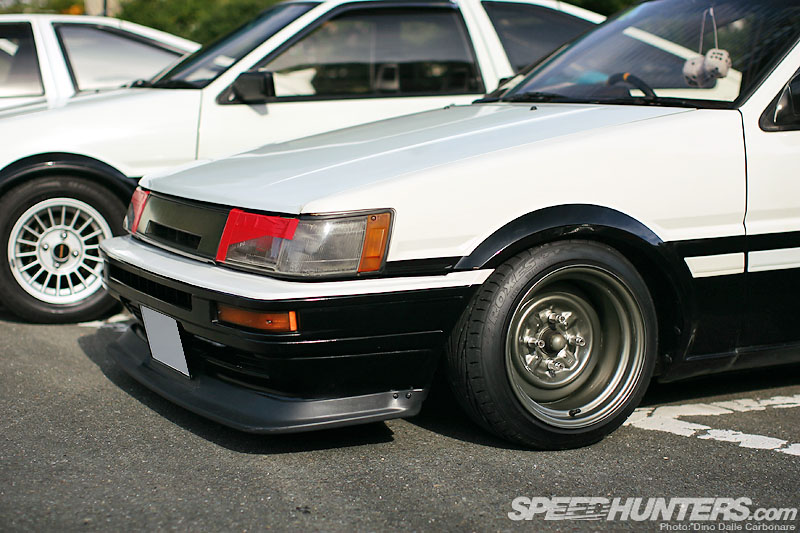 Big, wide, deep-dish steelies are a type of wheel I've been seeing a lot of in different scenes. Looks good and easily color matched.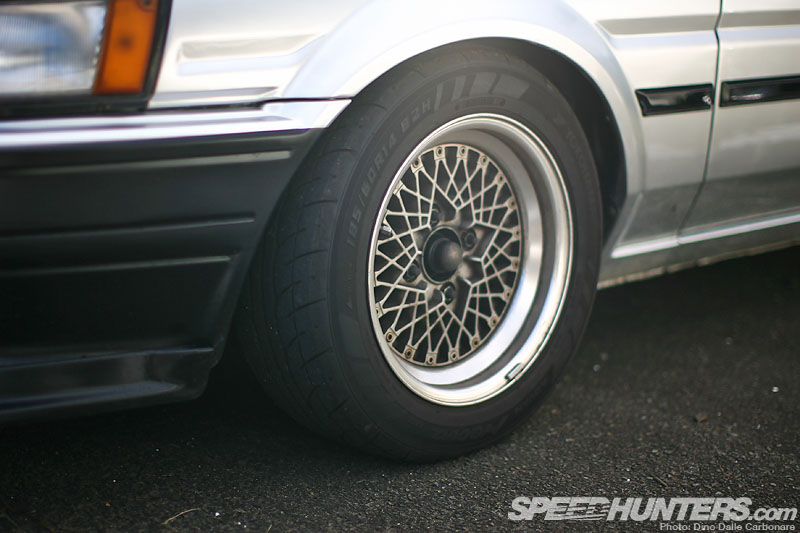 SSR's Formula Mesh give an instant racing feel to any car…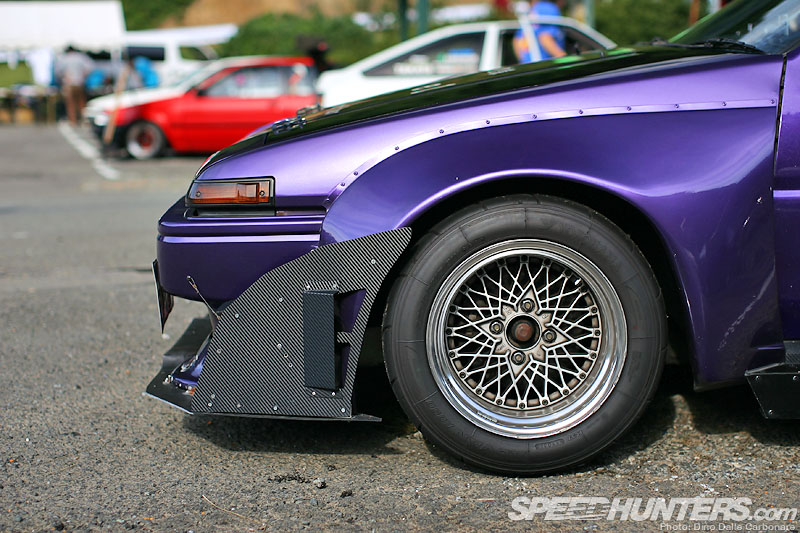 …and there were plenty of cars running these.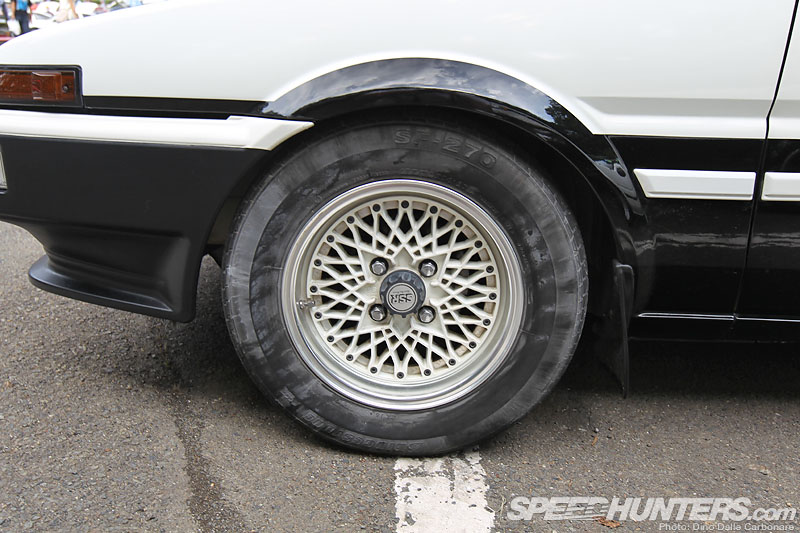 Even in white.  Looks like some of that white paint ended up on the sidewalls too.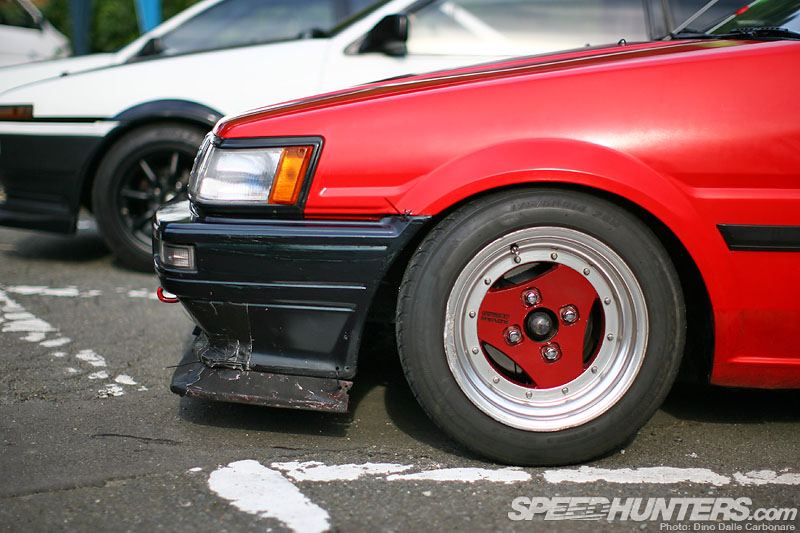 We really need some 3-spokes to complete this post, like these Advan Racing A3A…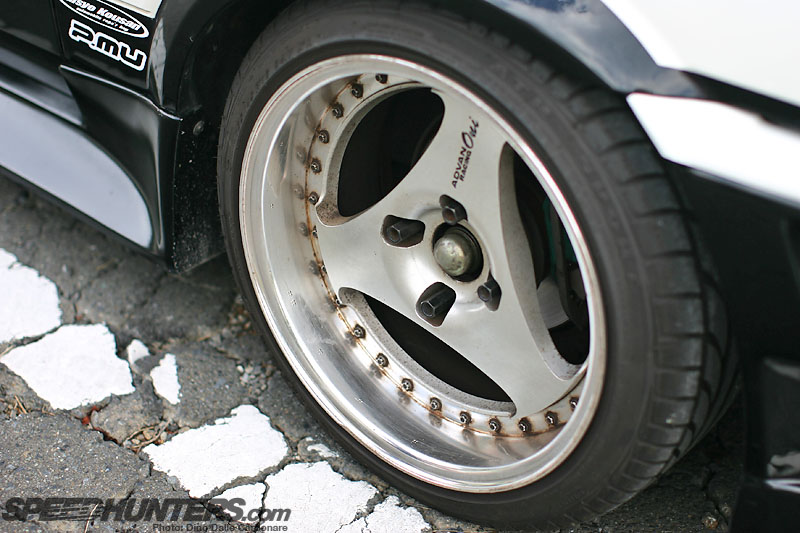 …and some later generation Onis.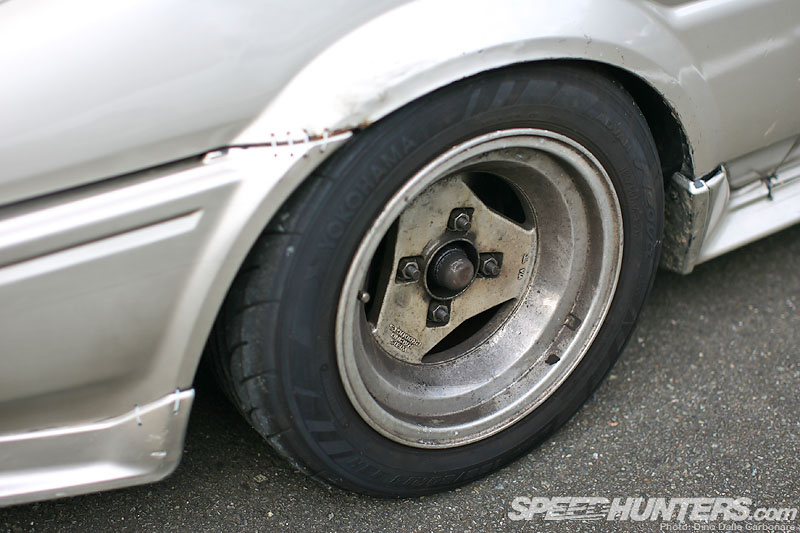 I'll finish up with some Weds Racing 3-spokes, again very rare, sought after wheels! Hope you enjoyed this wheel-o-rama!
-Dino Dalle Carbonare