This Vauxhall Firenza was parked up at the Motorsport At The Palace event we covered a while back, looking like it was just about ready for a fresh lick of paint. In period, hot Firenza's were just perfect for old-school tail-out fun and a direct rival to Ford's Capri. There are some pristine restored examples now on the scene. This one looked set to joint them…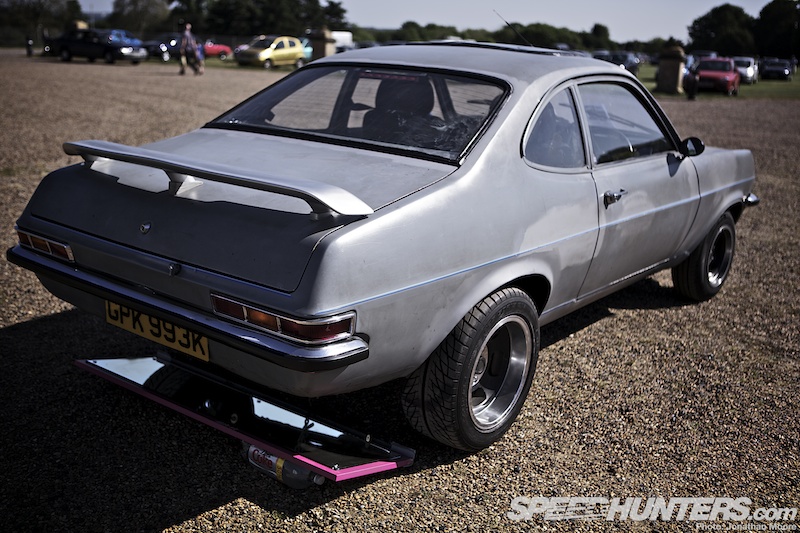 A little wider and a little hotter than the average Firenza, but with beautifully clean chrome detailing, this one showed Vauxhall's mini muscle car off to perfection. First rolling off the production lines in 1970, the Firenza was a fastback version of the popular Viva saloon: the bigger-engined models were fantastic fun, with bags of torque and a planted ride.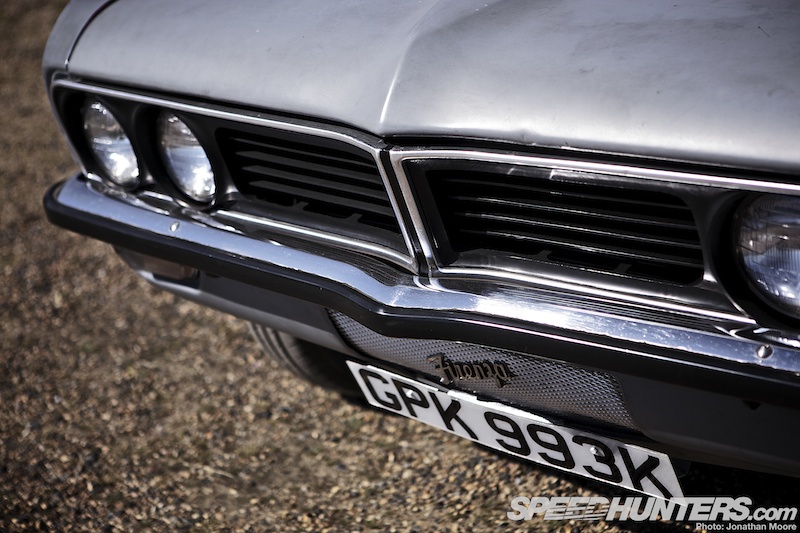 The original quad-headlight nose was supplanted by the High Performance 'dropsnoot' version in 1973, which featured an uprated engine and a slanted, aerodynamic nose. The flat-fronted original was then rebadged as a Magnum Coupé.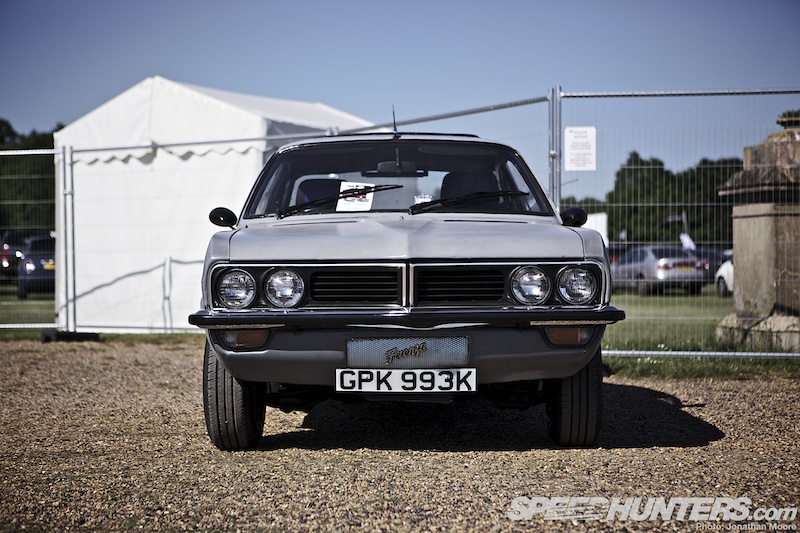 The Firenza was the basis for a number of racing variants, finding particular success racing in British saloon car championships in the UK with Gerry Marshall at the wheel and also with Chevrolet's South African wing. They developed the Firenza CanAm, which mounted a Z28 V8 under the hood. Just 100 homologation specials were built for the road to push through a racing version; the CanAm had a 230kph top speed due to the big engine and lightweight body. A be-winged CanAm was being thrashed around Goodwood's rally stage during the Festival Of Speed.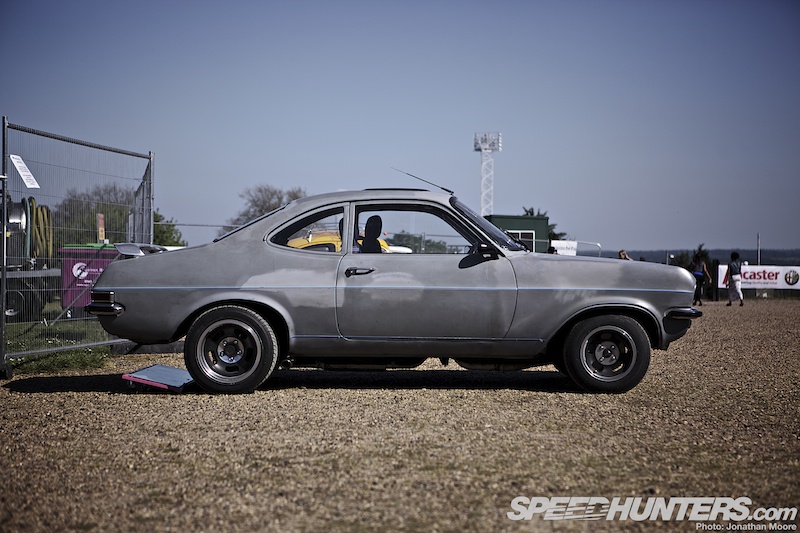 The interior of this Firenza was looking ready for action, with stripped-out rear seats and racing seats up front. There were images of a very tidy welding job and something pretty interesting under the hood sitting on the passenger seat, but with the owner not in sight each time I passed I couldn't find out more detailed information. We'll have to track it down to find out its current state…
Jonathan Moore